Anita Schwartz discovered her love of teaching years after she'd earned a bachelor's degree, so she went back to school to get her teaching certificate last year and landed a job at Crete High School.
She's in her second year as a family and consumer science teacher at Crete under a provisional teaching license, has been taking the required graduate courses, and was counting on Gov. Pete Ricketts to approve a change to a state Department of Education rule that would have ensured she could graduate in May and continue teaching.
But Ricketts didn't sign off on the rule change; state education officials have created a committee to review the issue — and Schwartz's May graduation is in jeopardy.
"It's really heart-wrenching," said Schwartz, 51. "Nebraska is saying, 'You know, you're just not good enough,' and it just doesn't seem fair."
The rule change in question — which requires a governor's signature — would have adjusted the passing requirements on a proficiency exam required to be admitted into any of the state's teachers colleges. 
Education advocates hoped the change would eliminate a barrier for good education candidates and help increase the teaching workforce; the governor was concerned it would reduce standards.   
Schwartz is not alone. Some educators estimate at least 150 students statewide who took the proficiency exam and passed it based on the proposed changes enrolled in classes and are now having to either take the test again or change majors. Some were getting ready to student teach but cannot do so without first passing the proficiency exam.
Schwartz said her advisers encouraged her to go ahead because they expected the rule change to be finalized, and so she spent a significant amount of money on tuition to complete the needed classes. Now, she needs to take the proficiency exam again under the existing rules to get credit for student teaching hours necessary to graduate.
Sheryl Feinstein, dean of the College of Education at the University of Nebraska at Kearney, said all universities had students sign documents stating they understood the rule change hadn't been approved.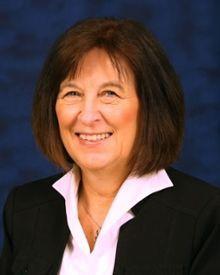 But the governor's decision not to approve it is rare for such a rule change, say education officials. The proposal had already gone through the hearing process, been approved by the State Board of Education and reviewed by the attorney general before landing on the governor's desk in February. The education department ultimately withdrew the proposed change.
A spokesman for Ricketts said the governor "encouraged the Department of Education to maintain high content knowledge testing standards for teachers in Nebraska" and noted that education officials will work to revise the rule to both increase the teaching workforce and maintain high teacher quality. 
Educators advocated for the change because the test appeared to be a barrier for many students who would otherwise be good candidates — and they argued students still have to pass rigorous classes and a test on the content in their area of study before graduating.
All of those measures ensure graduates are well-qualified to teach, Feinstein said.
"We want to ensure rigor and we feel one standardized test is really prohibiting a number of excellent people from being in our profession," she said. "Many of these students were missing maybe one or two points in one area and would have high scores in another area."
Feinstein said such high-stakes tests don't represent good educational practices, in secondary school or college.
"You never have just one test they take to pass or fail," she said. "From an educational standpoint, this is not good pedagogy, to have one test that makes all the difference."
At issue is a proficiency exam called the Praxis Core Academic Skills for Educators, which all college students must pass to be accepted into the state college's education programs. Most students take it as sophomores.
You have free articles remaining.
The test measures academic skills in reading, writing and math. Students must get 156 on the reading portion, 150 in math and 162 in writing.
The proposed change would have allowed students who received a composite score of 468 into the college programs, even if one of the scores on an individual subject is slightly lower.
Several years ago, Educational Testing Service, the New Jersey-based testing company that produces the test, replaced another test used for years with the updated Praxis Core. State law requires that students pass a basic skills test, and years ago Nebraska chose ETS and the precursor to the Praxis test.
Kevin Peters, director of teacher certification for the Nebraska Department of Education, said officials noticed the main hurdle seemed to be the updated test.
"We had a lot of kids not doing well on that test for whatever reason," he said.
In the four years the state has been giving the Praxis Core, 747 students who failed would have passed using the composite score, he said. About 6,000 students took the test. Of those who failed, 20 percent were minority students — and the state and many individual districts have struggled for years to increase the number of minority teachers.
That means that 149 minority students potentially could have been teachers, had they been given a chance, Peters said.
Teacher shortages are a problem nationally and a growing one in Nebraska. Half as many students enroll in teacher education programs in Nebraska than they did seven years ago, Feinstein said.
The proposed rule also would have benefited nontraditional students such as Schwartz.
Her composite score on the Praxis test was 488, but slightly lower than the 150 required on the math portion. The problem, she said, is that when she graduated from high school in 1985, geometry wasn't a required class for graduation and she didn't need to take it in college.
The Nebraska Department of Education denied her a waiver on the test, she said. Peters said the only exemption allowed in the state rule is for students whose first language is not English.
So Schwartz purchased additional prep materials for the Praxis exam and hired tutors — in addition to the 13 graduate hours she's already taking — to help her boost those skills so she can take the Praxis test again.
A committee of educators being pulled together by the Education Department will look at other ways to change the requirements that will be more palatable to state leaders. 
It hopes to have revisions signed by the governor by the next academic year, said Brad Dirkson, Nebraska Department of Education administrator of accountability, accreditation and program approval.
Two other states have gone to a composite score but also added a minimum score the students had to meet in each of the content areas, Peters said.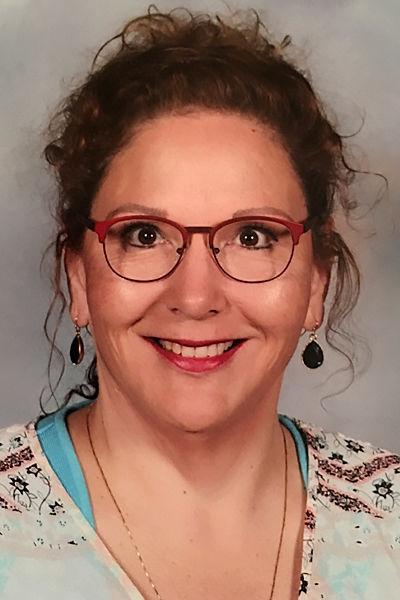 In the meantime, Schwartz will try again to boost her math score on the Praxis exam — something she doesn't believe she needs to be a good consumer science teacher.
She was offered a job in Texas, she said, but she'd rather teach in her home state.
"I was born and raised here, and my dad is here and I love this part of the country," Schwartz said. "And I love (Crete High School). The kids are the whole reason I'm here. I love the kids, I've developed relationships with them and I don't want to leave the school without a (family consumer science) program."