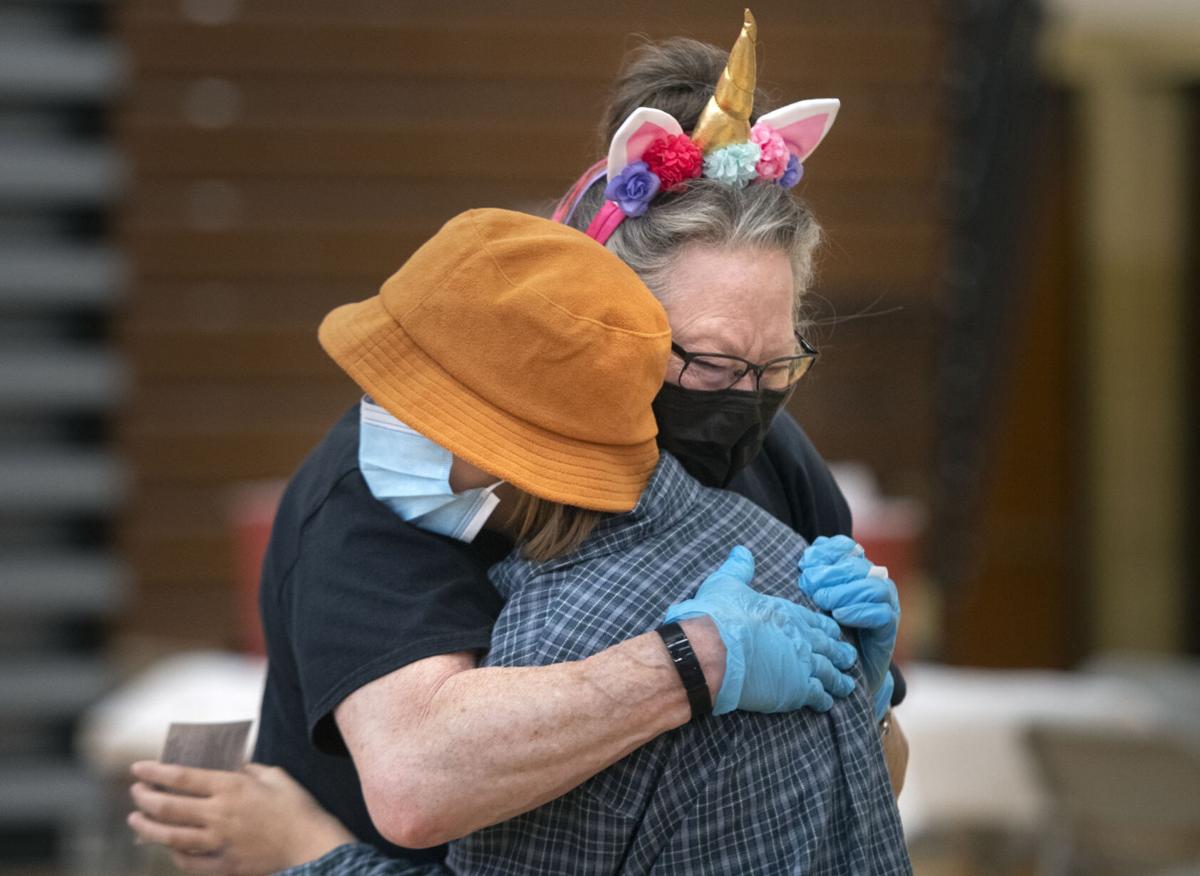 Bob Rauner, the local doctor who has proved a useful voice on the Lincoln Board of Education during the coronavirus pandemic, had good news and bad news to share at Tuesday night's meeting.
COVID-19 cases are trending the wrong way in Lincoln, Rauner said, including at Lincoln Public Schools, where student quarantine numbers were up about 10% last week from the prior week. The city's hospitals remain stressed, too.
Now, the good news: More than 1,500 students ages 5 to 11 were vaccinated at the Lincoln-Lancaster County Health Department's first health clinic for that age group at Lincoln High School on Saturday, with three more clinics planned this week.
And that's good news, indeed, if the community hopes to move past the pandemic, as Rauner outlined Tuesday.
Getting more shots in kids' arms is key to getting masks off children and protecting the most vulnerable in our community, he said during his board pandemic update, especially as cases rise and the holidays approach. 
"The best way to protect grandma is to get her grandkids vaccinated," Rauner said.
Just last week, 710 LPS students — including 426 in elementary school — were in quarantine, which is up from 636 the week before, and 595 quarantined — the lowest since the start of school — the week of Oct. 17-23. The district's peak was in late August, when more than 1,400 students entered isolation.
The current uptick reflects community trends, Rauner said.
"I think people have to realize there's only so much Lincoln Public Schools can do by itself. It needs to be part of the community strategy," he said.
Part of that strategy includes vaccine clinics. There are three planned this week for those ages 5-11: Wednesday from 4-7 p.m. at the Waverly Community Foundation; Friday from 4-7 p.m. at Norris High School; and Saturday from 9 a.m.-2:30 p.m. at Lincoln Northeast High School.
The clinics are by appointment only, which can be made at the Health Department website or by calling 402-441-4200. Local pediatricians are also offering shots.
But Rauner reminded parents to be patient with any delays in getting their children vaccinated, and Health Department Director Pat Lopez said slots for the Waverly and Norris clinics were running out fast.
"Demand is now exceeding supply," Rauner said during a more-raucous-than-usual board meeting, where nearly 20 speakers took to the mic, many critical of masks and pushing vaccines.
At a board planning committee last month, district officials wondered if the Health Department could hold clinics at elementary schools to make the vaccination experience more comfortable for children.
But Director of Operations Scott Wieskamp said that simply wasn't practical from a planning perspective, which is why the district's high schools are hosting clinics, as they have for older students in the past.
"It was really just more about logistics," Wieskamp said, who helps coordinate scheduling with the Health Department. "If you have 50 (parking) stalls at an elementary school, and 75 appointments every 15 minutes, there's just no way" for it to run smoothly.
Wieskamp said the district is happy to host clinics as a service to the community and offered gratitude to the health care workers willing to volunteer at the events.
"It's been a good thing for the community, good for the kids and good for the health department," he said.
9 charts that show how Lincoln and Nebraska are coping with COVID-19
Lancaster county COVID-19 deaths
Lancaster county COVID-19 cases
Lincoln hospital bed occupancy
Nebraska ICU capacity, by county
Nebraska hospital capacity, by county
Nebraska COVID-19 vaccine distribution
COVID-19 vaccination rates: How Nebraska compares
Nebraska COVID-19 hospitalizations and ICU usage
Nebraska COVID-19 testing