When Kelly Hartman graduated from the University of Nebraska-Lincoln in December 2020, she was quickly hired as a teacher associate at Roper Elementary School for the spring semester.
Hartman, a Firth native and Norris High School grad, was among 20 teachers hired for positions created to ease sub shortages during the pandemic.
And while at Roper, Hartman learned a fair bit about teaching, including words of wisdom from a first-grade teacher that still stand out. Teachers, for the next decade, will be leading a generation of students impacted by the pandemic.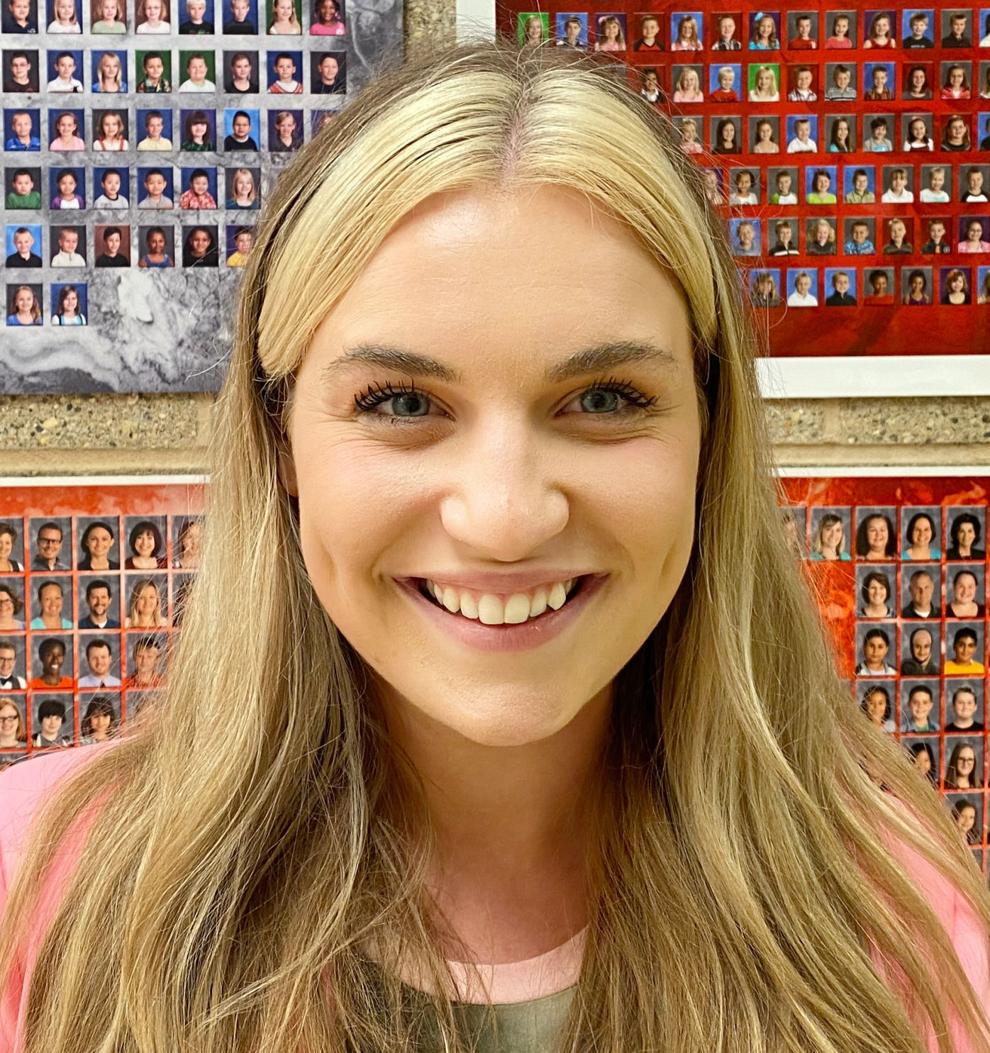 "For 11, 12 years, teachers are going to be teaching those kids that missed that chunk of their learning," Hartman said. "For 12 years, they're always going to be playing catch-up ... and so that was just a big 'wow' for me."
Hartman, who recently took a position as a kindergarten teacher at Kloefkorn Elementary, will be one of the hundreds of new Lincoln Public Schools teachers as classes resume this week for what district officials see as a crucial year for students.
LPS hired 318 new teachers for the 2021-22 school year, up slightly from 308 last year and down from 446 in 2018-19. Of the new hires, 156 are in their first year as teachers, stepping into the classroom as pandemic concerns remain a source of stress and exhaustion for educators.
LPS officials say they are not seeing a major change in teaching experience because of the pandemic. The number of retirements, for example, as well as departures and leaves of absence have remained largely unchanged, said Sarah Salem, director of continuous improvement and professional learning.
And district leaders say enthusiasm among new teachers isn't waning.
"We have teachers that are excited to be here," Salem said. "They are collaborating with one another, they are emailing their principals ... It really is a cool thing when you see these professionals going above and beyond to begin the school year."
The district, too, is making sure its new crop of teachers is ready.
New teachers, who are required to take tenure courses in their first three years on the job, will focus on identifying knowledge gaps and student strengths in their first-year courses, Salem said. Those classes will also pair teachers in their curricular field.
Federal relief dollars will also pay for additional planning hours for all teachers, which is something the district hasn't been able to do in the past.
The district's orientation — where new teachers learn about instructional strategies, protocols and other topics — was also extended from three days to a full week this year.
"It's kind of like drinking out of a firehose, but we do try to balance the new information," Salem said.
Districtwide, there will be a greater emphasis on assessment and student proficiency, especially after a year in which some students fell behind. While district tests don't point to major drop-offs, students did lose ground, especially in math.
"In the past, you could make some assumptions about what incoming students knew," Salem said. "Because of the nature of the pandemic we can't make those assumptions."
District officials developed a learning acceleration plan last February, said Matt Larson, associate superintendent of instruction. Part of that included increasing learning opportunities for students over the summer — from summer school to jump-start programs. This fall, nearly 40 additional interventionists hired with COVID dollars will be deployed across the district, too, to help identify and catch up students with the most needs.
Larson said additional tutoring opportunities will be available to students after school who seek them. There will also be an emphasis on mental health and providing supports for students.
While the fundamental job of a teacher hasn't changed, Larson said, COVID-19 did expand the role.
"We're more attuned to students' social and emotional needs because of the pandemic," he said. "I think we learned new and creative ways to teach and support and engage students."
Come Monday, the first day for students and teachers in grades K-6 and high school freshmen, that work of supporting and engaging students begins.
And Hartman will be at Kloefkorn, in her kindergarten room, ready to get started.
"All children are worthy of success," she said. "And to find the ones that need the extra support and give them exactly what they need, that was my 'why?' for teaching."
New beginnings: Meet some of Lincoln Public Schools' newest teachers
There are 318 teachers new to Lincoln Public Schools this year — including 158 in their first year of teaching. Starting this week, they'll be jumping into a year that will be crucial for schools.