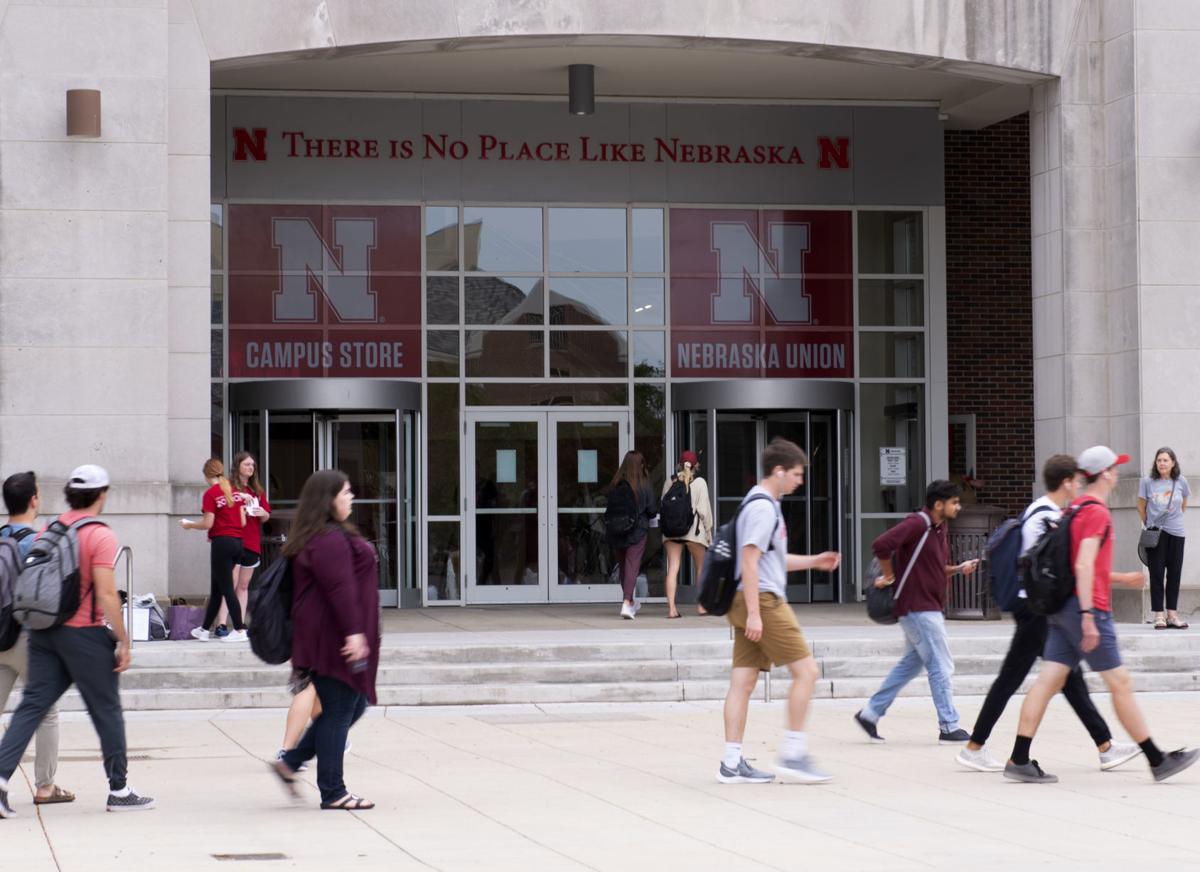 The University of Nebraska-Lincoln campus will look a lot different for the fall 2020 semester.
New posters will explain the best practices for public hygiene, and large, free-standing hand-sanitizing stations will be placed in high-traffic areas.
Classes and dining halls will be reconfigured to allow students and employees enough space to observe the 6-feet social distancing guidelines.
And students, employees and visitors will be required to cover their faces inside campus buildings, as well as some outdoor spaces, to prevent further spread of the coronavirus.
The policy, which went into effect Thursday, was established by UNL's "Forward to Fall" committee following six weeks of deliberation and study of public health guidelines and best practices from across the country.
There are some exceptions, however.
Masks won't be required when UNL campus community members are eating as long as they are observing social distancing practices. Nor will they be required when a person is alone in a room or vehicle, their assigned on-campus residence or during some research tasks.
"This facial-covering policy has been established because we respect and care for ourselves and every person that we encounter on campus," a website outlining the policy reads.
Anyone who fails to follow the university's public health guidelines may be asked to leave campus, with those who refuse to do so facing potential disciplinary action, the framework states.
Spokeswoman Leslie Reed said there are discussions on including the policy on course syllabuses this fall, which could create an enforcement mechanism. More details about how the policy will be enforced are expected to be made public in the coming weeks.
"I think our students are concerned about health and safety, and they will do what they need to do to avoid becoming ill," she said.
While the policy says masks or face coverings could be required in certain outdoor settings, there is no guidance for whether or not that applies to Memorial Stadium.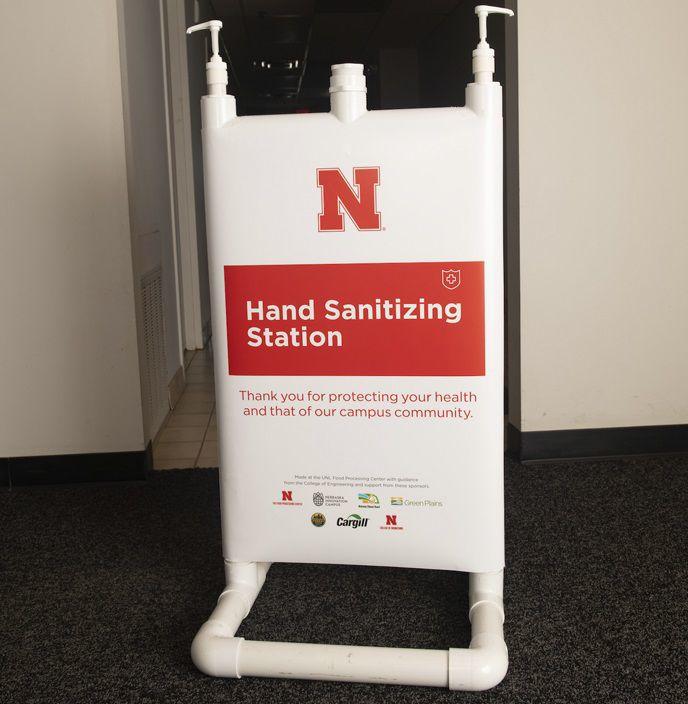 Gov. Pete Ricketts earlier this week began loosening his directed health measures, which beginning June 22 would allow up to 10,000 people in an outdoor venue like Memorial Stadium.
Further loosening of the restrictions could allow a full home crowd on gamedays.
Reed said any decision about public health guidelines for fans at Memorial Stadium and other athletic venues are being worked out by Nebraska Athletics and will be announced later.
The Forward to Fall guidelines, she added, are intended for students and faculty to be able to return to classrooms and residence halls safely.
"We hope and expect everyone wants this to be successful," Reed said. "And to be successful, all of us in the community are going to have to be respectful and careful of those around us."
UNL is also encouraging students to download and use the "1 Check COVID-19 Screening" app developed by the University of Nebraska Medical Center to self-monitor and report symptoms of the virus.
Everyone on campus will be asked to complete training that will teach them best practices for "navigating the new normal on campus," the document says, and students will be expected to participate in testing and contact tracing as necessary.
"UNL plans to implement targeted testing of populations, for example, in residential housing or when hot spots or surges of infection occur," the university document states.
In the residence halls, bedrooms will be limited to two occupants with beds to be placed at least 6 feet apart. The same will apply to university-approved fraternities and sororities.
Students living on campus will each receive two "N-themed" face coverings, a thermometer, hand sanitizer and other first-aid equipment from the University Health Center.
Some on-campus housing will be reserved for quarantine and isolation space for UNL students who may have come into contact with someone sick with COVID-19, or if they have contracted the virus themselves.
Photos: Lincoln during the pandemic