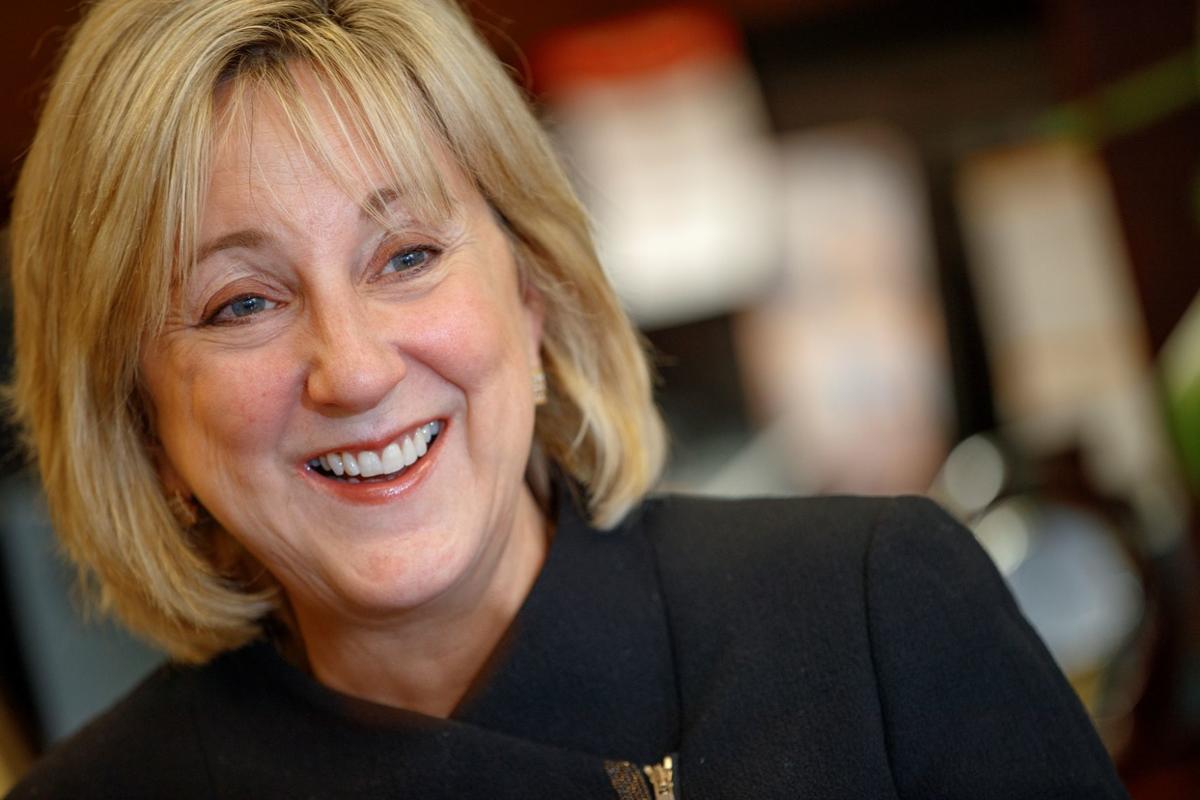 The University of Nebraska-Lincoln's executive vice chancellor was named the ninth chancellor of the University of Tennessee's Knoxville campus on Friday.
Donde Plowman, who has been UNL's chief academic officer since 2016, was chosen over three other finalists to lead the University of Tennessee system's flagship campus.
"I am thrilled and deeply humbled to be selected as the next chancellor of the University of Tennessee, Knoxville," Plowman said in a statement. "My years in Nebraska and my leadership roles at UNL have been the greatest honor of my life."
The University of Tennessee Board of Trustees will hold a special meeting May 3 to confirm the choice made by interim system president Randy Boyd. Pending board approval, her first day will be July 1.
"Under Donde's leadership, I am looking forward to an exciting, successful and transformational future," Boyd said in a news release. "Her student-first approach, her reputation as a dynamic leader and collaborator and her great love for the UT Knoxville will be great assets as we work together to advance the university and the state of Tennessee for many years to come."
Plowman previously was the associate dean of graduate studies and research at the University of Texas at San Antonio and taught management at UT-Knoxville. She became chair of the Management Department within UT-Knoxville's Haslam College of Business in 2008.
In 2010, Plowman became dean of UNL's College of Business, which she led until becoming the university's No. 2 administrator, experiences she said she "will cherish forever."
UNL Chancellor Ronnie Green said Plowman "has been an energetic and highly successful" leader in Nebraska, and noted her impact will continue being visible on City Campus.
During her tenure as dean, Plowman successfully spearheaded an $84 million fundraising campaign that led to the construction of Howard L. Hawks Hall, a 240,000-square-foot facility that opened in 2017.
You have free articles remaining.
Plowman also oversaw nearly 30 percent enrollment growth at the College of Business over five years, making the college the fastest-growing academic unit at UNL.
At the inaugural "Inspire — Celebrating Women's Leadership Awards," the Journal Star named Plowman Woman of the Year in 2015.
"She did great things as dean to propel the College of Business forward, and the university as a whole as executive vice chancellor," Green said. "I wish Donde well and, as she did at UNL, I'm sure she will start something big for the University of Tennessee, Knoxville."
She was the sole finalist for executive vice chancellor at UNL, a new role created by Green to replace the senior vice chancellor position.
Her salary at UNL is $462,000, according to university budget documents. In her new position, Plowman will earn a salary of $600,000, making her the highest-paid chancellor in the University of Tennessee, Knoxville's history. Former Interim Chancellor Beverly Davenport, who was fired last year, was earning $585,000.
When she visited the Knoxville campus earlier this month, Plowman said she sought to build a sense of community wherever she worked and described hosting faculty for dinner parties to get to know them, according to the Knoxville News Sentinel.
She also said she would be "authentically who I am," and would work with others to leverage strengths "and make big things happen."
Plowman was named chancellor over Brian Noland, president of East Tennessee State University; William Tate, dean of the graduate school and vice provost for graduate education at Washington University in St. Louis; and Bill Hardgrave, provost and senior vice president for academic affairs at Auburn University.
Noland withdrew from consideration this week. Tate was also named a finalist to become president of the University of South Carolina.
The Knoxville campus has been led by two interim chancellors after Jimmy Cheek retired in 2017.