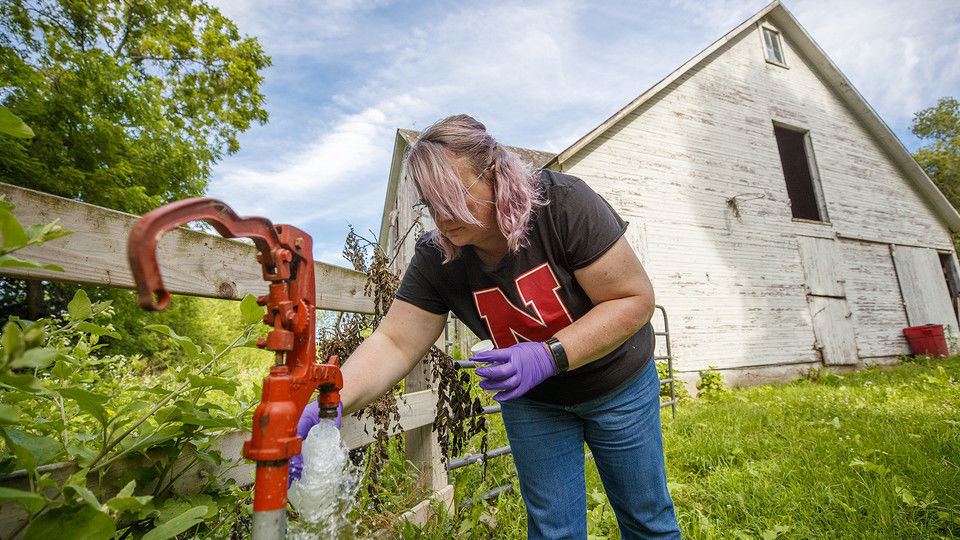 A team of researchers at the University of Nebraska–Lincoln needs the help of volunteers to test their well water for a program that aims to track water quality across the state.
Shannon Bartelt-Hunt, professor of civil engineering at Nebraska, and her research team need citizen scientists to conduct water tests once between Aug. 26 and Sept. 9 with a kit provided through the program. The kits measure nitrates, nitrites and phosphates in the water.
Nitrates, nitrites and phosphates play a role in all cellular life and are key components to fertile growing soil, but elevated levels in water can do harm. Elevated nitrates can cause disease in infants and pregnant women, and high levels of phosphorous can damage ecosystems.
"The testing is easy and it's real-time data for our citizen scientists," Bartelt-Hunt said in a university news release. "If they show that they've got elevated levels, we provide information for helping navigate the options to treat their water."
You have free articles remaining.
The data collected by this Citizen Science Network will also be used in research by Bartelt-Hunt and her partners in the College of Public Health at the University of Nebraska Medical Center and the College of Information Science and Technology at the University of Nebraska at Omaha.
The citizen science water quality program was launched in 2018 to examine water quality and its effects on health and communities at large. The research team and the Citizen Science Network started with testing groundwater and surface waters.
"Over time, we want to look at how water quality and adverse health effects — specifically pediatric cancers and birth defects — intersect; and we wanted to get a baseline of water quality before the expansion of poultry production in the state, so we focused on eastern Nebraska for the first year," said Bartelt-Hunt, who also serves as the chair of the Department of Civil Engineering.
In 2018, 190 Nebraska residents in 20 counties gathered 342 samples. In the spring testing round, 42% were found to have elevated nitrate levels and 26% of the fall samples had elevated levels.
"This demonstrated there is definitely a need for this kind of testing," Bartelt-Hunt said. "This year, the project expanded to rural drinking water, especially private wells, because there is no regulation regarding regular testing of private drinking water wells. We wanted to provide them with a way to test their wells."