The collapse of a 12-story beachfront condominium in Surfside, Florida, and the implosion of a pair of dormitories at the University of Nebraska-Lincoln bear some remarkable similarities.
An apparent structural failure in one part of the Champlain South tower led the building to pitch over before its floors began to "pancake," causing it to fall nearly vertically until it reduced to a pile of rubble.
As of Tuesday, deaths totaled 95 people, making the June 24 collapse one of the deadliest in U.S. history. Recovery efforts continue, while an investigation into the cause of the collapse is ongoing.
"It's incredibly unfortunate this happened," said Daniel Linzell, a professor of civil and environmental engineering at UNL. "But just like with all major collapses, there was a series of unfortunate events that drove this."
Linzell said data gathered during the 2017 controlled implosion of Cather Hall and Pound Hall -- twin, 13-story residence halls opened at UNL in 1963 -- could help investigators examine what led up to the Champlain South tower's collapse.
As crews prepared Pound Hall for implosion, Richard Wood, an associate professor of civil engineering, installed sensors to get an idea of the dorm's "dynamic footprint," or how it responded to the environment acting upon it.
After getting a baseline reading, researchers then outfitted Pound with more accelerometers to measure the speed with which various sections of the building would fall after the explosive charges were detonated.
Combined with high-definition video and audio of Pound Hall's collapse, the data collected during the implosion was used to create a computer model that shows the sequence of events that took place in the moments after the dorm began to tumble.
Linzell said the computer model could be used to study how susceptible buildings may be to collapse, particularly those like Champlain South, which is similar in size and footprint to Pound Hall.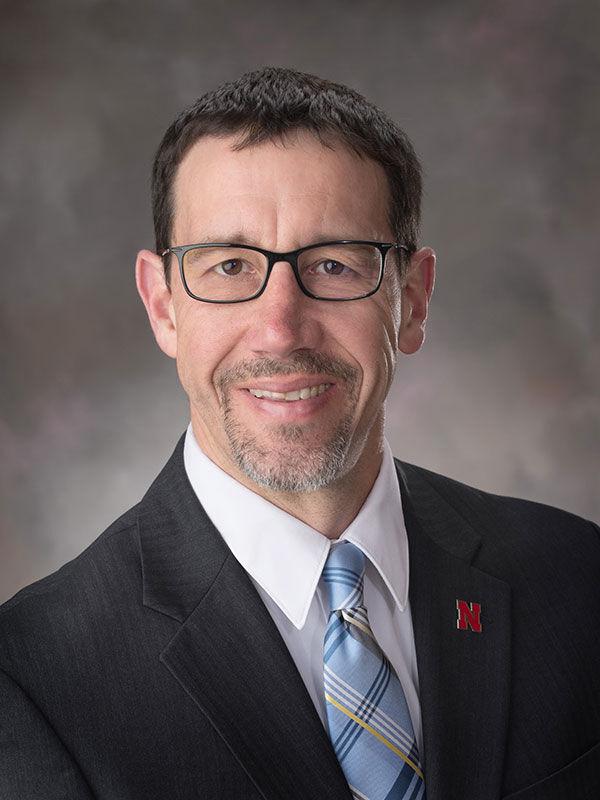 "We are able to look at the columns on the ground floor of Pound, and how the building would respond if a few of those columns were compromised," Linzell explained. "It shows the robustness or resiliency of the building."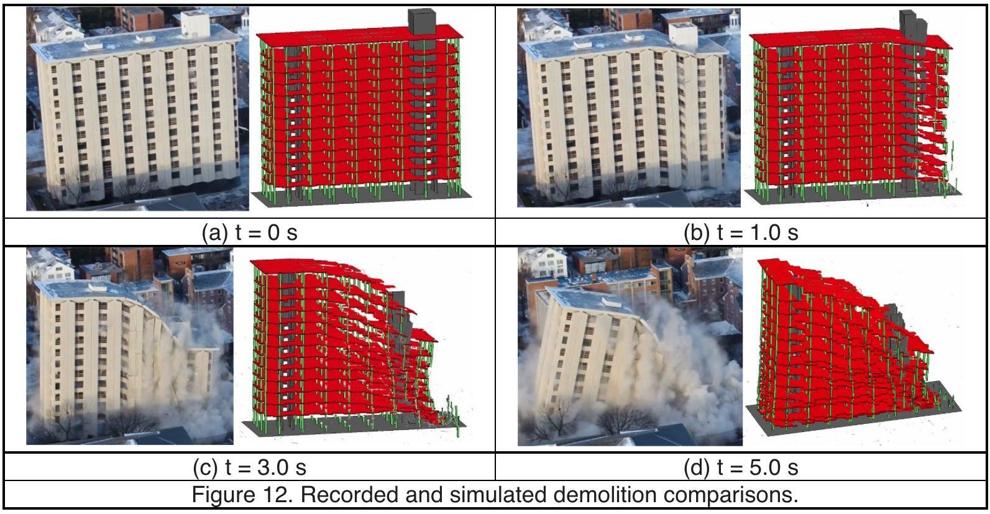 Additionally, while the condo's collapse will likely result in increased scrutiny on who is inspecting buildings and how, Linzell said he believes the model created from the Pound Hall implosion could help future building failures from taking place.
Linzell said building owners could use sensors to create a "dynamic signature" to look for signs that a structure was beginning to fail. The method is already in use on bridges in rural areas, he added.
"By placing inexpensive instruments like the accelerometers on existing buildings, you should be able to ascertain if something changes," Linzell said, "and then use that data as a kind of early warning system for the owners or people charged with maintaining those buildings."