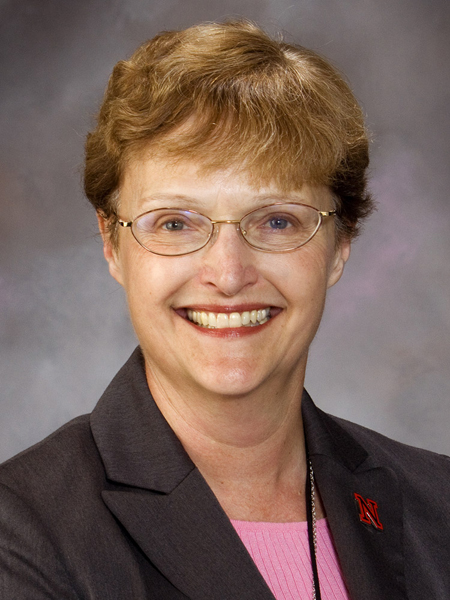 The University of Nebraska-Lincoln dean of libraries will step down this summer after 16 years to take on a new administrative assignment, the university announced this week.
"I am intensely proud of the things we have accomplished together and I'm excited about the next phase of advancement for the UNL Libraries, but as you are aware, I continue to face health challenges that are increasing my fatigue levels," Joan Giesecke said in a message to library staff.
Libraries associate dean Nancy Busch will serve as interim dean starting Aug. 12. Giesecke now will coordinate the university's preparation for the Higher Learning Commission accreditation (due in 2016).
Giesecke became dean in March 1996 when Kent Hendricksen became associate vice chancellor for information services. She first joined UNL in 1987 as assistant dean for Automation and Technical Services, and a year later was promoted to associate dean for Collections and Services.
As dean, Giesecke has led all efforts for the state's only comprehensive research library, including the main library and six branches.
Reflecting on 25 years in UNL Libraries, Giesecke said there are three things of which she is most proud: overseeing renovations to improve the libraries in size and service, enhancing the diversity of libraries faculty and the relationships she's developed.
She oversaw the $12.6 million Love Library renovation completed in March 2001. She also oversaw the 2002 development of a high-density storage facility on East Campus, housing 600,000 low-use volumes that are available to constituents within a one-day turnaround time.
Under Giesecke's guidance, the institutional repository Digital Commons was developed, now offering more than 57,000 full-text volumes -- second-largest in the country -- and accessed in more than 190 countries. UNL Libraries has moved significantly from print to electronic resources, with less than 2,000 of its 40,000 full-text journals only available in print.
She tripled the dean's endowment for the library and helped implement a system that now provides more than 400,000 campus images that are available on historic or research topics.
"While I will miss my library colleagues, I will have the opportunity to explore new areas and contribute to the campus mission in a new position," Giesecke said. "This is another door opening."