Lincoln Public Schools plans to continue a policy restricting transfers to three high schools that are above capacity even as the district prepares to open a new high school this fall.
The policy, which has been in place since 2019, sets an early deadline for eighth graders looking to transfer out of their attendance area into Lincoln East, Lincoln High or North Star next year.
Parents have until Jan. 31 to submit a school choice form at LPS.org if their child wishes to attend one of those three high schools outside their attendance area.
Those three schools will continue to be unavailable for transfers in all other grade levels because of capacity concerns.
Lincoln High currently has more than 2,300 students, while Lincoln East and North Star have more than 2,200, well above the roughly 1,900-student capacity for those schools, said Matt Larson, associate superintendent of instruction.
But there is help on the way: Lincoln Northwest, a new 1,000-student high school in Air Park, will open this fall. It's unclear, however, how much of an impact it will have on overcrowding, Larson said, which is why the district is continuing with the policy restricting transfers for now.
According to enrollment projections, Lincoln Northwest would have just more than 630 students in its inaugural year. Lincoln High and North Star are expected to have more than 2,000 students, and Lincoln East still anticipates more than 2,200 students.
But if those numbers change, the schools currently closed to transfers could open up in the future.
"We would expect some North Star and Lincoln High students to begin to attend Northwest, particularly those in the Northwest attendance area, but our experience has been it takes time for a building to meet new capacity," Larson said.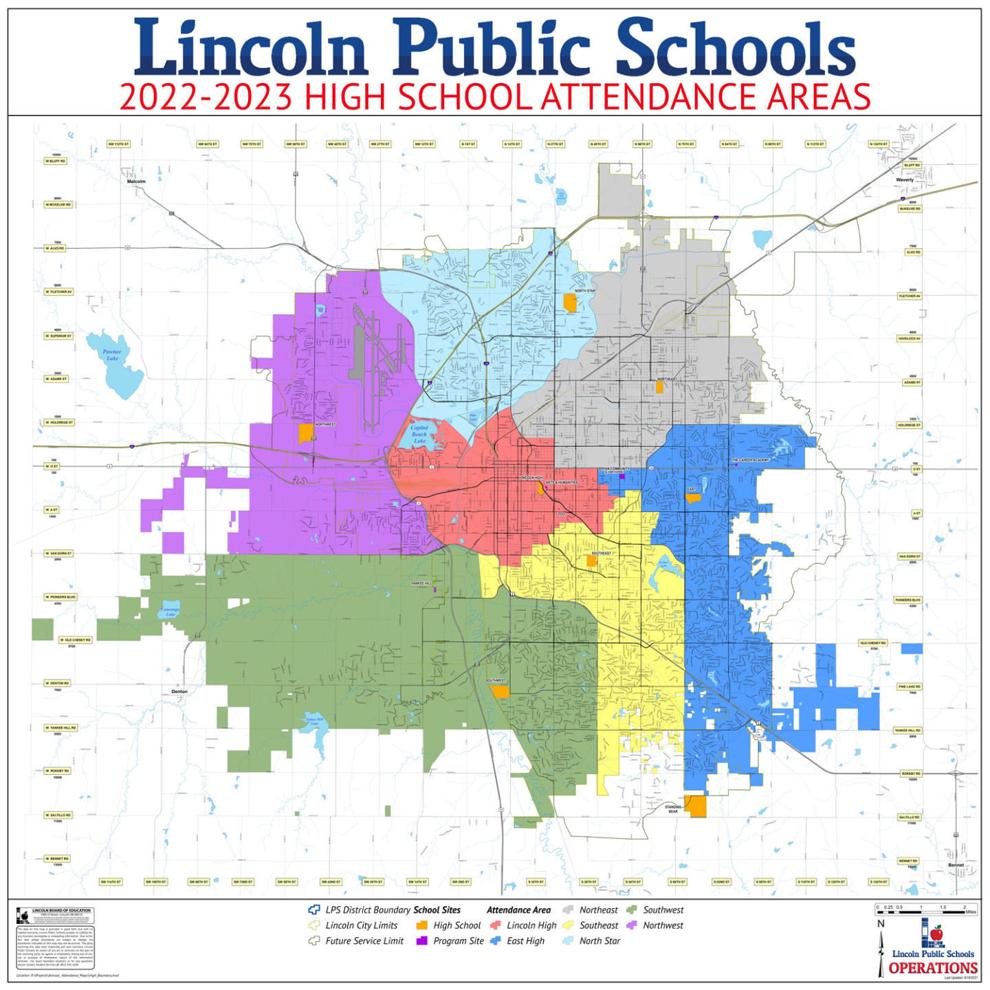 Since the policy is already in place, the LPS Board of Education is not required to vote to extend it, Larson said. However, district officials are putting it before the board this month to give parents proper notice, he added.
The board gave first-round approval to the measure Tuesday night.
District officials expect overcrowding to ease even more when Standing Bear High School in southeast Lincoln opens in 2023.
According to LPS estimates, Lincoln East would have 1,800 students in the 2023-24 school year, while enrollment at North Star and Lincoln High would be just shy of 2,000.
Lincoln Southwest, which is also experiencing overcrowding, is expected to drop from about  2,100 students next year to just more than 1,700 in 2023-24. By that point, projections put Lincoln Northwest at just less than 1,000 students and Standing Bear at 685.
But those estimates are just that, estimates, and it's hard to truly predict where students will go, Larson said.
Northwest and Standing Bear, along with Robinson Elementary School, are the district's newest schools being funded by a bond issue passed in 2020.
The ed board approved new school boundaries for the 2022-23 and 2023-24 school years last fall in anticipation of the new schools opening.
Boundary areas are especially significant at the elementary and middle school levels, where students generally must attend the school in their attendance area but can transfer to another building if space is available.
Students who already attend a school won't have to change schools, however, and new students will also be allowed to go to a school a sibling already attends.
However, incoming kindergartners who now fall in Robinson Elementary School's attendance area in northeast Lincoln will automatically be enrolled in the new school when it opens this fall. Incoming freshmen who live within Lincoln Northwest's boundaries will also be automatically enrolled at the new school.
In those cases, parents looking to send their children to another school would need to ask for a transfer.
With those schools set to open in seven months, contractors are busy at work even as winter settles in.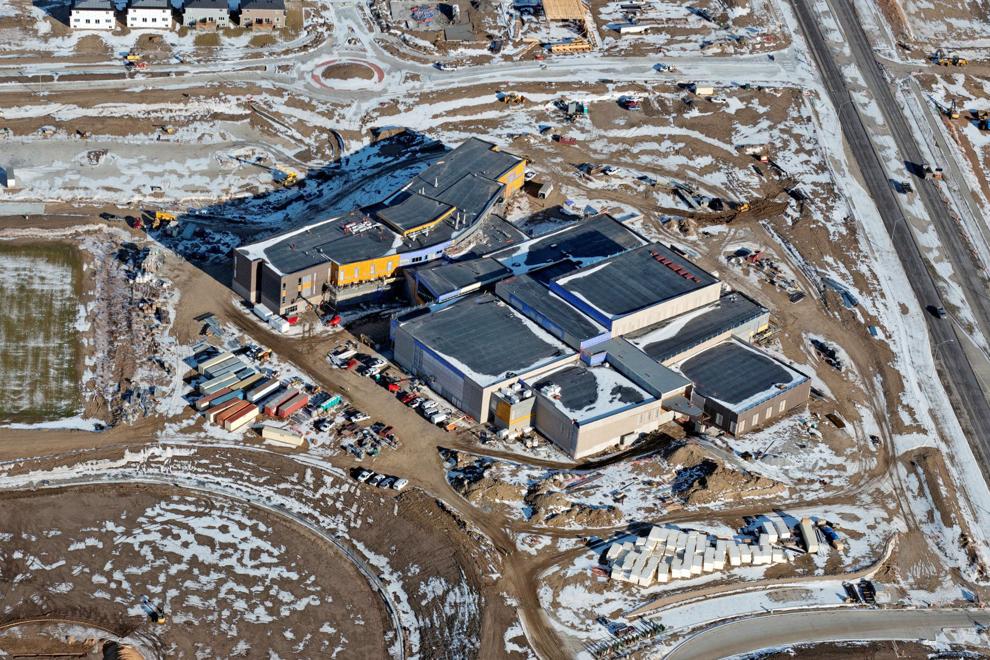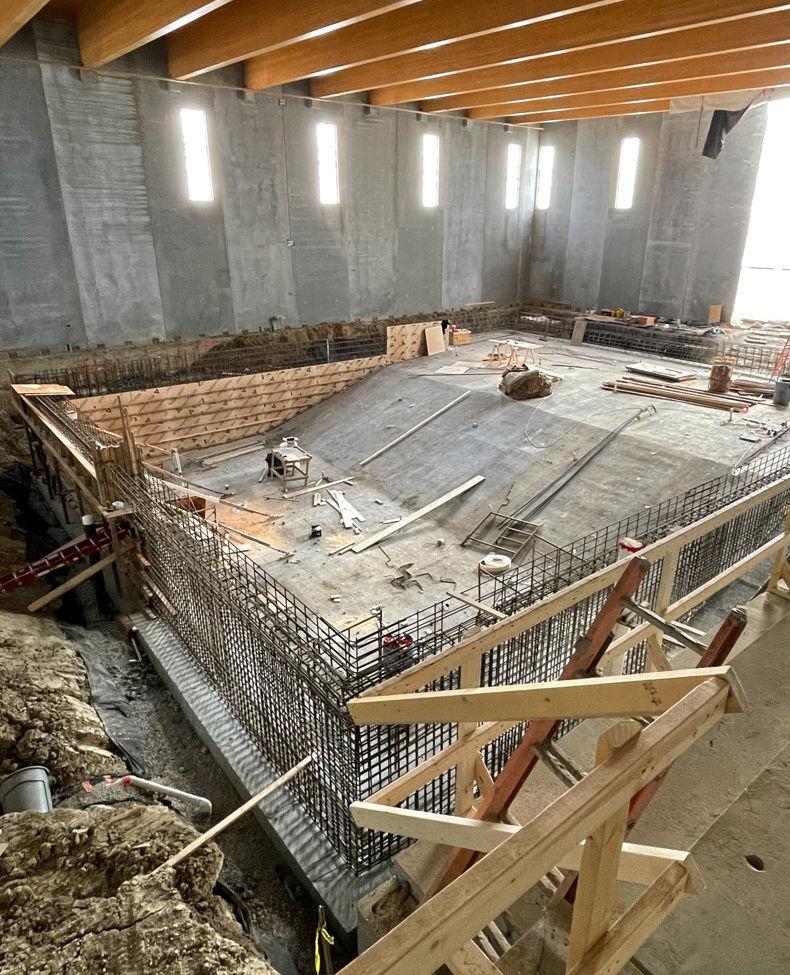 At Lincoln Northwest, masons are about 70% finished with the exterior brick veneer, and windows are starting to go in as work shifts inside, said LPS Director of Operations Scott Wieskamp.
"The building is really coming along very well," Wieskamp said.
At Robinson Elementary School, roofers are working to close up the building and were set to pour the gym's concrete base this week. 
And work on Standing Bear is moving ahead at a good pace thanks to a mild fall and early winter and lessons learned from the Northwest project, Wieskamp said. Construction workers have wrapped up structural work on the school's three-story wing and gym.
"We're way ahead of schedule, and we feel really good about the progress of that project," Wieskamp said.

Five uplifting stories in another challenging year for schools
So long, Zoom. Hello again, masks. Schools are still adjusting to a new normal, but the resilience of teachers and students hasn't changed. K-12 education reporter Zach Hammack sums up his favorite uplifting stories from the classroom in 2021.