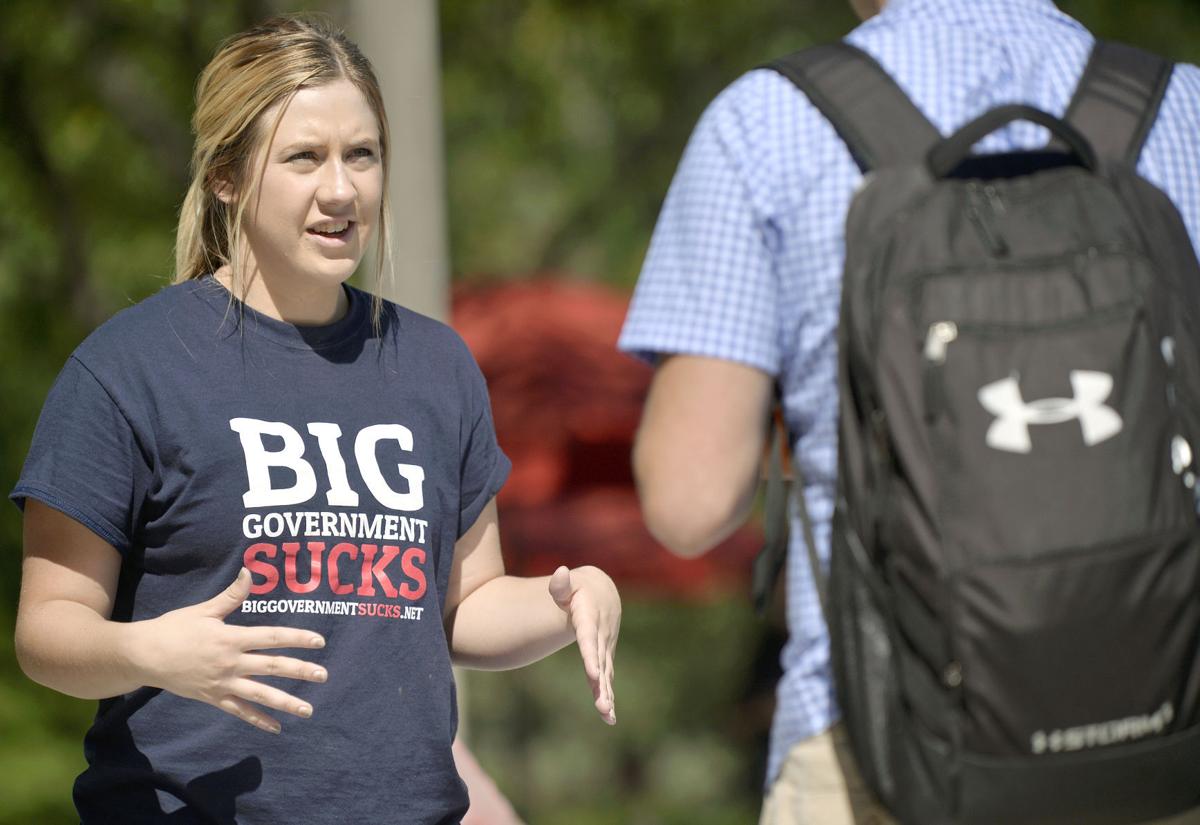 Three state senators who accused the University of Nebraska-Lincoln of being hostile to conservatives last week will offer a list of expectations to administrators to make campus more welcoming for those students.
Details of the expectations won't be made public until Sens. Steve Halloran of Hastings, Steve Erdman of Bayard and Tom Brewer of Gordon meet with UNL Chancellor Ronnie Green and NU President Hank Bounds, Halloran said in a phone interview Friday.
He added the recommendations wouldn't carry the full weight of the Legislature, but would express concern "about accountability ... and at some level, transparency" at UNL.
"We're going to give them some time to implement what we are requesting they do," Halloran said. "Actions speak louder than words."
Questions surrounding the political climate on the UNL campus intensified after an Aug. 25 incident between Kaitlyn Mullen, a second-year UNL student from Highlands Ranch, Colorado, and UNL graduate student Courtney Lawton.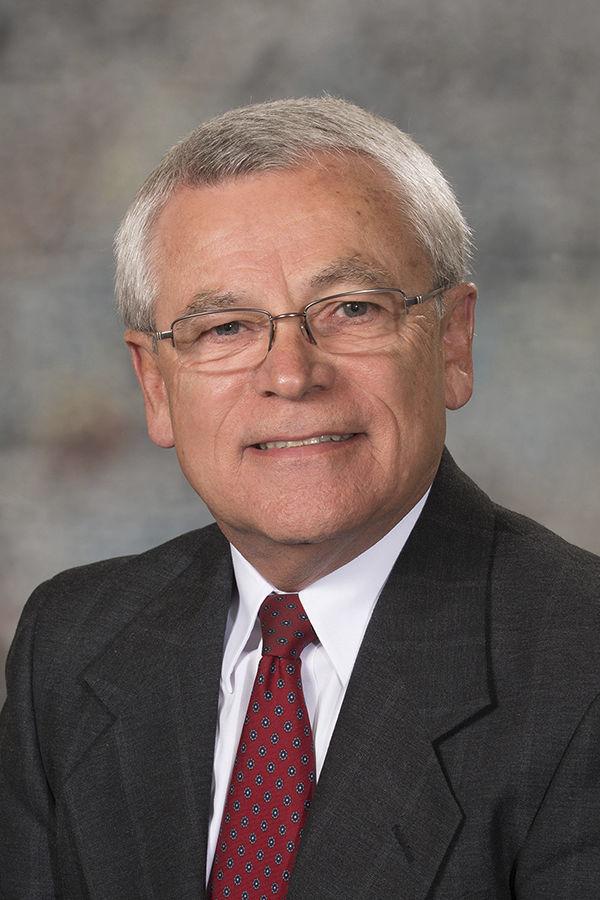 Mullen had set up a table near the Nebraska Union to recruit for Turning Point USA before Lawton and others arrived to protest the conservative student organization. Video captured Lawton, an English department lecturer, calling Mullen a "neo-fascist" and making inappropriate gestures.
Halloran said the three senators, all Republicans, were dismayed at the response by the university, which removed Lawton from her teaching duties due to a safety concern and not for disciplinary reasons.
"There was too little action and too many words," Halloran said, which led to a recent opinion piece signed by the senators and published in several newspapers accusing UNL of being hostile to students who hold conservative viewpoints.
Halloran said the incident between Mullen and Lawton is part of a broader trend of liberal bias within Nebraska's only public university system.
"My email is filling up with people who are currently engaged as students and past graduates giving their stories about the bias toward conservative students," he said. "This isn't a one-off example. It was a very dramatic example, but it's not a one-off."
Gov. Pete Ricketts said university leaders would be right to "step up their efforts to make sure conservatives feel welcome on campus."
"The August incident has highlighted concerns about the liberal bent of academia," Ricketts said in a statement. "The University of Nebraska has an opportunity to set itself apart as a public university that fosters spirited debate and a supportive learning environment for students across the political spectrum."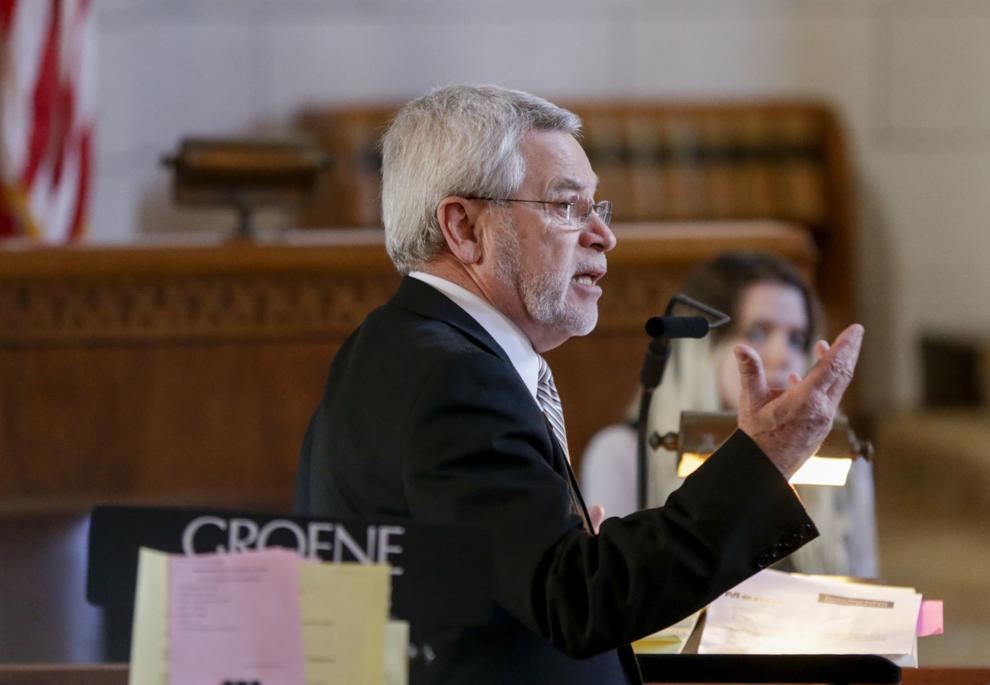 Students describing themselves as conservative who spoke to the Journal Star said they have not witnessed any coordinated effort to shut down views on the right side of the political spectrum, but added a perception exists that can chill conservative viewpoints.
"I don't personally feel that any professors or some overarching group at UNL is pushing down conservative students," said Sally Hoffmann, a junior criminal justice and political science major from Sioux Falls, South Dakota. "The population of the university is just overwhelmingly liberal, and it's easy for professors to make the assumption that everyone is of the same mind."
Hoffmann, who described herself as a libertarian, said she has been a part of classes with vigorous discussion among students and faculty with different viewpoints. She said she's also chosen to hold her tongue in certain situations.
"While I don't mind defending my views to a lot of people, when I feel it's me and another student in the classroom versus 25 others, it's easy to be shouted over," she said. "But that's not just the professors, that's just students and the whole environment."
Hoffmann is part of Young Americans for Liberty which organizes events on campus to draw attention to civil liberties and frequently finds common ground between conservative and liberal students.
YAL's biggest challenge, said Trevor Reilly, a junior mechanical engineering major from Omaha, can come from engaging with other students in the campus's public spaces, not in dealing with the faculty or administration.
"It's kind of a big tent, we pull a lot of people from both the right and the left," Reilly said. "It's not uncommon for people in the liberty movement to be called a Nazi and a snowflake in the same day."
Kyle Upp said while he has never felt uncomfortable sharing conservative views, other students in the UNL College Republicans have described occasions where they have held back opinions they feared could cross an instructor.
"It's not that hard to find out that a majority of professors in certain departments are on one political side — not to say that's bad," Upp said. "What's bad is when students can't engage in effective dialogue even though students and a professor are on opposite sides.
"We don't have a lot of issues where this comes up, but it does happen," he added.
Upp said the College Republicans have had no trouble organizing at UNL and have invited prominent Republicans to campus, including Ricketts, Rep. Don Bacon and Brewer, who later criticized NU for its treatment of conservatives.
While students share some concerns, faculty at UNL say they don't see any problem with one side of the political spectrum dominating the debate on campus.
Gerard Harbison has advised conservative student groups like the College Republicans, Americans for Prosperity and Huskers for Rubio, and championed conservative causes like the 2008 ballot initiative that ended affirmative action in the state.
"I've had as large a conservative footprint as anyone else at UNL in the last quarter century and never once felt the university did anything to punish me for those views," the chemistry professor said.
Harbison said an "open hostility to academia and academics in general" across the country has spread to Nebraska following the Aug. 25 incident, referencing calls from lawmakers to fire English faculty member Amanda Gailey after she was photographed during the Turning Point USA protest.
"I never thought I'd be standing up for Amanda Gailey — our politics are completely different — but she's entirely within her rights and this is a witch-hunt," Harbison said.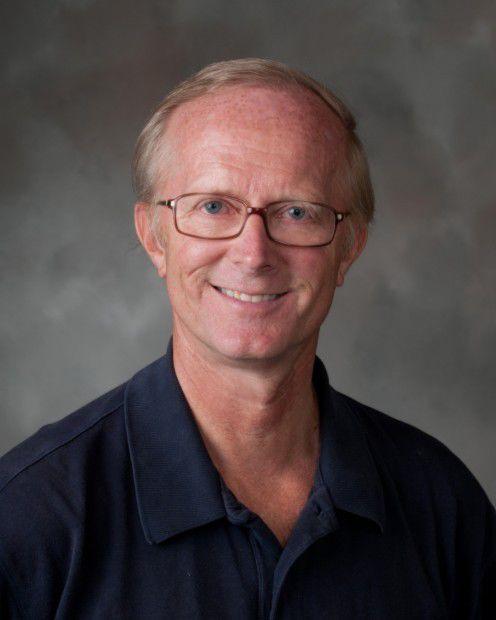 John Hibbing, who teaches courses examining the intersection of politics and psychology, said faculty have met to discuss the importance of healthy debate inclusive of all views.
"One of the things I really like about Nebraska is we have a healthy mix of political views," Hibbing said, adding that enrolling students from rural and urban parts of the state "really makes for a fun class where you can get things going."
In one of his classes, Hibbing said he often proposes radical reforms to American political systems — abolishing the Senate, for example, or doing away with the Electoral College — to stir debate.
Some of the theoretical reforms, he said, "get under the skins of liberals more than conservatives."
Both the faculty and students said there are opportunities to bridge the political divide without intervention by university administrators or state lawmakers.
"Most people are able to set aside politics for the sake of being a normal human being," Upp said. "I have a lot more to offer than just my political beliefs."
Hoffmann said students, both undergraduate and graduate, as well as faculty members, are free to express their opinions, but that the university should expect a higher level of discourse, not merely the exchange of buzzwords.
"I think as students and a community, we should expect more," she said. "I would rather see challenges based on ideas as opposed to blanket statements."
She added as long as faculty are open about their own politics and do not let differences affect grading, UNL will remain an institution of higher education dedicated to free speech and open discourse.
Hibbing concurred, saying those looking in on UNL from the outside aren't giving students enough credit.
"We as professors have very little influence in terms of changing their views," Hibbing said. "The notion they just kind of adopt the views put in front of them by a professor or visiting speaker is selling the students short."