With younger children still unable to receive a COVID-19 vaccine, extending Lincoln's mask mandate is the right decision, said Lincoln Public Schools Superintendent Steve Joel.
While the Health Department cited a higher positivity rate and overtaxed hospitals in extending the mask requirement, Joel sees the vaccine eligibility question as another important consideration.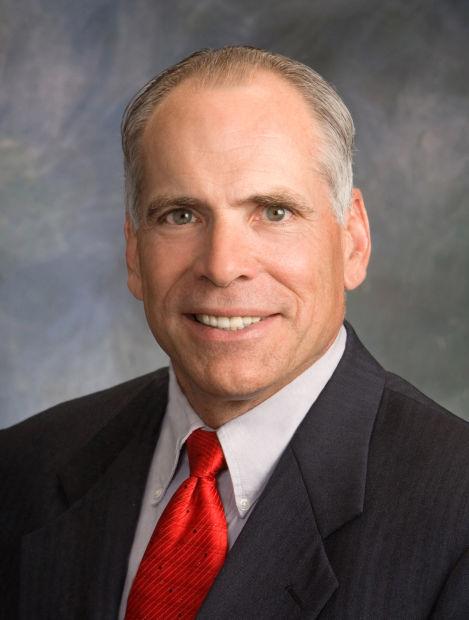 "I think (vaccine eligibility) has to be a factor," Joel said. "But I think once kindergarteners through sixth graders begin to get vaccinated, things look a bit different for us."
While Joel noted the mandate is solely the Health Department's decision, he said LPS meets weekly with Director Pat Lopez and other public health officials to discuss the community's response.
"We have a lot of faith and confidence in (Director) Lopez and her team," Joel said.
And the conclusion from those discussions is clear: Masks have helped LPS turn a corner in recent weeks after a sharp rise in COVID-19 cases and quarantines among students and teachers after beginning the school year.
Last week, there were 570 students in quarantine. That's down 60% from a pandemic high of 1,455 students in isolation the week of Aug. 29-Sept. 4.
That drop is in part attributed to the mask mandate, which was first reinstated Aug. 24, about a week after school started. Since close contacts at LPS are defined as someone exposed to a positive case where one or both persons were unmasked, universal masking cut down on the number of students who had to miss school. 
Case numbers are also down — 74 students tested positive last week, compared with a pandemic high of 178 earlier this school year. Twenty-five students have tested positive so far this week, with 362 currently in quarantine. 
"I think masks have made a big difference," Joel said. "We've only had to close one or two small classrooms. We haven't had the big surges that are happening around the county."
There is more hope on the horizon, too: A Food and Drug Administration advisory panel Tuesday recommended the agency authorize a vaccine for children ages 5 to 11, who could get their jab starting as early as late next week in the U.S.
"As soon as we get the green light ... we stand ready to do clinics for children," Joel said. "We want to do whatever we can to help."
The county's mask mandate makes LPS an outlier in some sense. Other schools in Nebraska have started to ease district-imposed restrictions as the latest surge weakens.
Lancaster County is the only city or county in Nebraska with a mask mandate.
Papillion-La Vista, for example, will no longer require masks at its two high schools beginning Wednesday. Masks remain mandatory at the district's other schools. Ralston Public Schools also plans to drop mask requirements for middle and high school students.
Mask mandates have become common targets at school board meetings since the pandemic began, with parents and patrons packing boardrooms to oppose — or support — the restrictions.
But at Tuesday night's Lincoln Board of Education meeting, only three speakers came to the mic, and none discussed masks.
8 charts that show how Lincoln and Nebraska are coping with COVID-19
Lancaster county COVID-19 deaths
Lincoln hospital bed occupancy
Nebraska ICU capacity, by county
Nebraska hospital capacity, by county
Nebraska COVID-19 vaccine distribution
COVID-19 vaccination rates: How Nebraska compares
Nebraska COVID-19 hospitalizations and ICU usage
Nebraska COVID-19 testing