New tennies, new backpack, new mask, done-with-the-longest-spring-break-in-history ready.
Lincoln Public Schools opened for business Wednesday morning for the most discussed, debated, controversial first day of school most anybody can remember.
Olivia posed for pictures on her front porch with mom and dad, grabbed her black-and-white-checkered backpack and the three headed to Wysong Elementary School just down the block, many of their neighbors headed the same direction, drawn toward some semblance of normal.
The Allens had gone to Florida over spring break in March and were in the airport on the way home when LPS announced it wouldn't reopen, joining schools across the nation that began shutting their doors in an attempt to slow the spread of a novel coronavirus sweeping the globe.
And so Olivia's life shifted: to a final quarter of remote learning, a summer with virtual dance lessons and remote friend gatherings, and time together, eventually, in the park.
LPS announced in June its plans to reopen, giving families the option of continuing to learn remotely. Officials would minimize risk, they said, by requiring face coverings, pre-screening for symptoms, regular hand and surface sanitizing, and social distancing when possible. As cases spiked in Lincoln, they shifted to staggered schedules for high school students.
Uncertainty reigned. Protests from those who thought it unsafe to open played out on the Capitol steps and at school board meetings. The Lincoln mayor instituted a mask mandate, and cases began to decline. Omaha Public Schools, where cases continued to spike, announced school would begin remotely. LPS stayed the course.
Still, Olivia's mom, Kelly Allen, checked her phone early Wednesday morning, just to make sure things hadn't changed.
"It felt like a snow day," she said. "I was checking my phone to make sure we were going."
The preparations for Wednesday changed slightly. Olivia ordered new tennis shoes online and got some new masks in addition to her backpack. The list from her teacher of items parents could donate included specific brands of hand sanitizer, in addition to the Kleenex and dry-erase markers, the glue sticks and baggies.
The open house Monday was a slide-show presentation rather than a gathering at school, but teachers spoke from their classrooms and pulled down their masks to smile at their students.
On Tuesday night, she set her alarm and charged her Chromebook. She got up at 7 a.m., curled her hair, made herself lunch and ate a bowl of Cheerios. She put on a new black romper with white polka dots, pulled her new tennis shoes out of the box, put them on and headed outside.
On the wide-open entryway at Wysong Elementary, the time-worn traditions played out.
Moms and dads snapped pictures, families and students greeted each other, Olivia found her class and her best friend and lined up.
Everybody wore the new, must-have items of the pandemic: blue masks and green masks and orange masks. Marvel masks and flowered masks and Husker masks. Polka dots and patterns, bold and pastel and camo.
Olivia wasn't thrilled about wearing one (it fogs up her glasses), but she picked out a pink one that complemented the bright-pink border on her tennis shoes.
Olivia was among the majority of LPS' 42,000 students who opted to come back to school, though more than 8,000 chose to learn remotely, which will begin Monday. Middle and high schools had just sixth and ninth graders in attendance, and upperclassmen will begin Thursday.
Wysong Principal Randy Oltman said teachers worked hard figuring out thousands of details to be ready for Wednesday: recess "zones" where students stay with their class outside, lunch procedures, mask breaks and restroom breaks and how to sanitize their rooms in the middle of the day.
Many students brought water bottles, which they could fill at water stations, though the drinking part of the fountains had been taped off. Teachers had small cups for those without water bottles.
Each class got its own lanyards — color coded to help identify groups, and to clip masks to when students take them off to eat or play outside.
They spent the morning learning the old classroom rules and the new ones: standing an arm's length apart, squirting on hand sanitizer when they come into the room, keeping their masks on in the lunch room line, going outside or to common areas where they could be 6 feet apart for mask breaks.
Finding ways to keep their distance was one of the hardest tasks, Oltman said. Desks were arranged facing the same direction, as far apart as possible, but not 6 feet and sometimes not 3.
"Lots of little tweaks," Oltman said. "Some bigger tweaks."
Kelly and Mark Allen, Olivia's parents, say they're comfortable having Olivia back in school, as well as their older daughter, Lillie, who will be a junior at Southeast High School. She's a cheerleader who hopes she'll get to cheer.
Kelly said she's tried to keep current on the latest news about the virus. She feels the schools have been good about communicating; she thinks their plan is good, and they seem able to adjust and change as necessary.
Her youngest daughter missed the routine of school, seeing her teachers and friends, having a regular schedule.
"I was ready for it to begin," Kelly said.
Photos: First day of school 2020
Photos: First day of school for Lincoln-area students
Alydia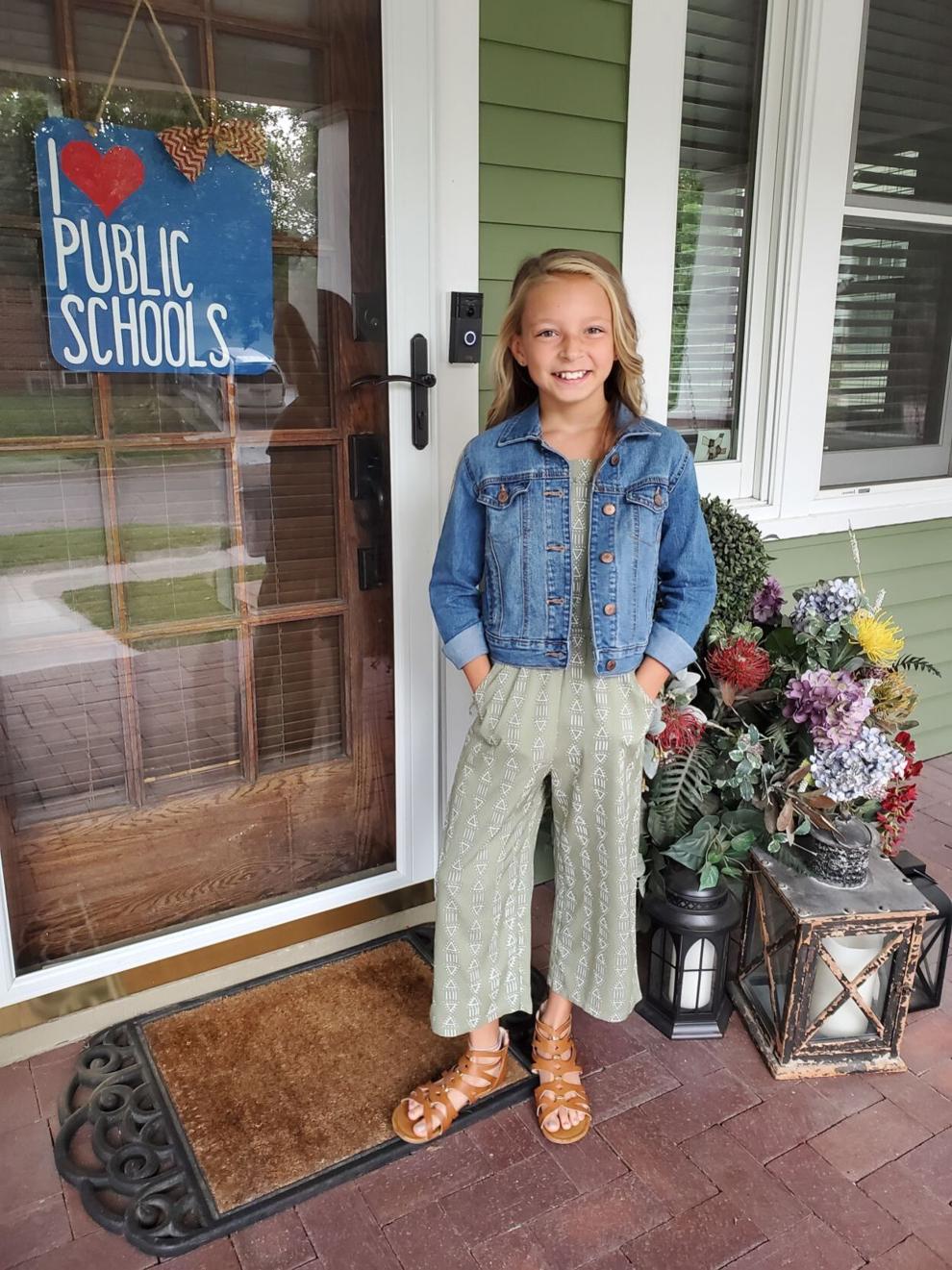 Harlow's first day of preschool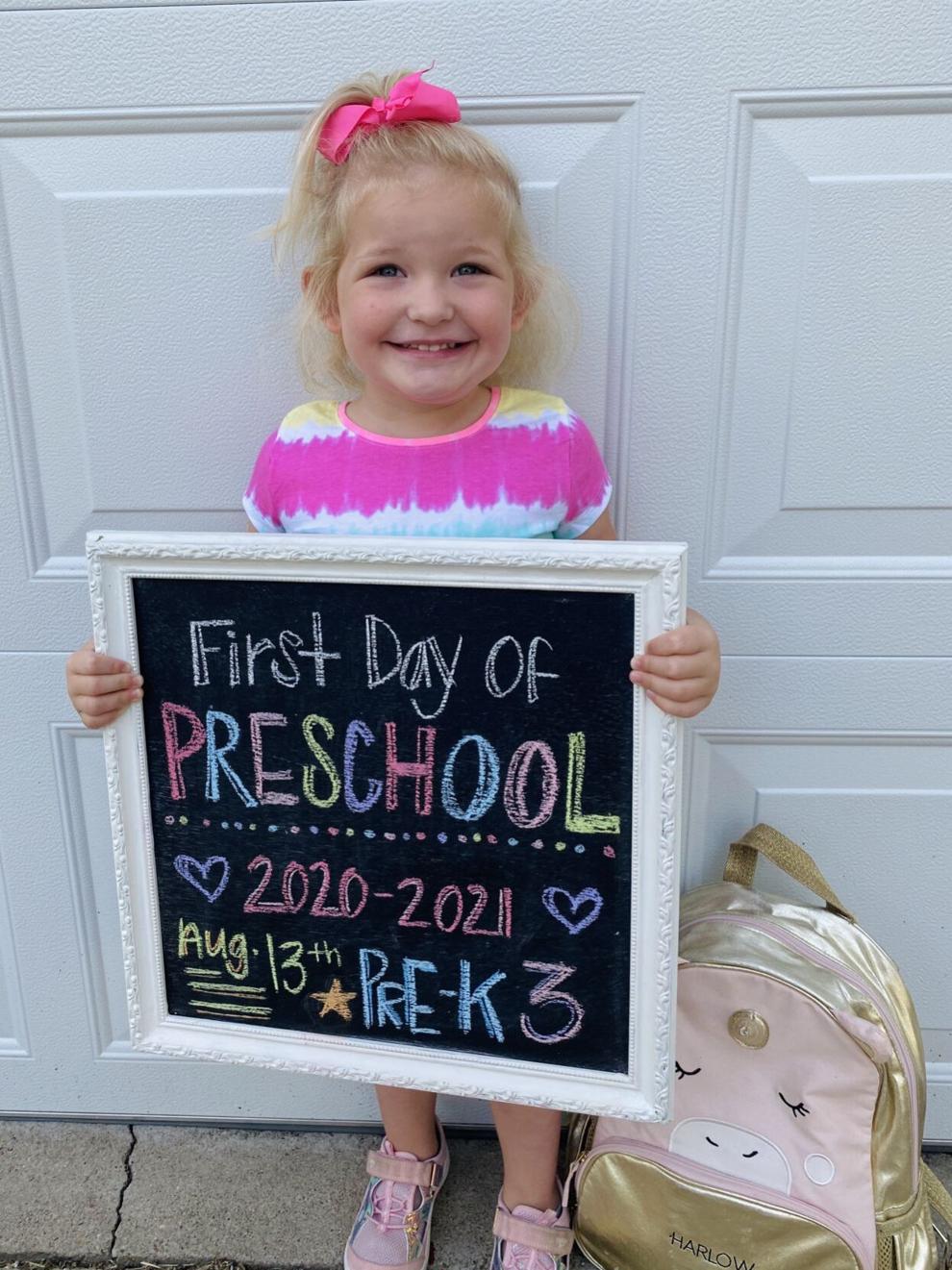 Not the way they imagined walking to school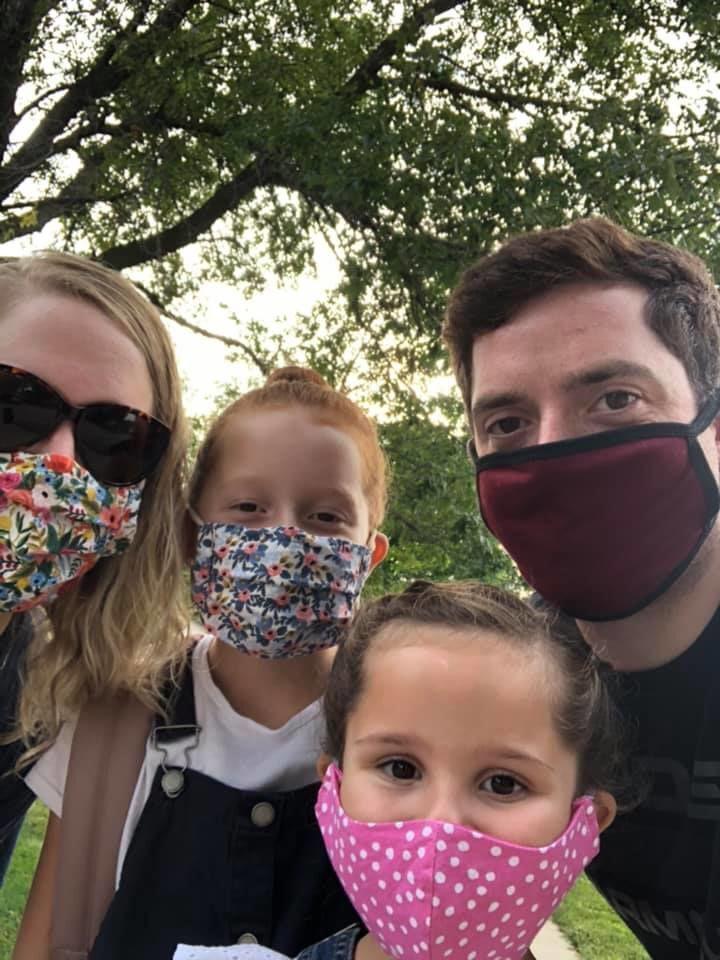 Second grade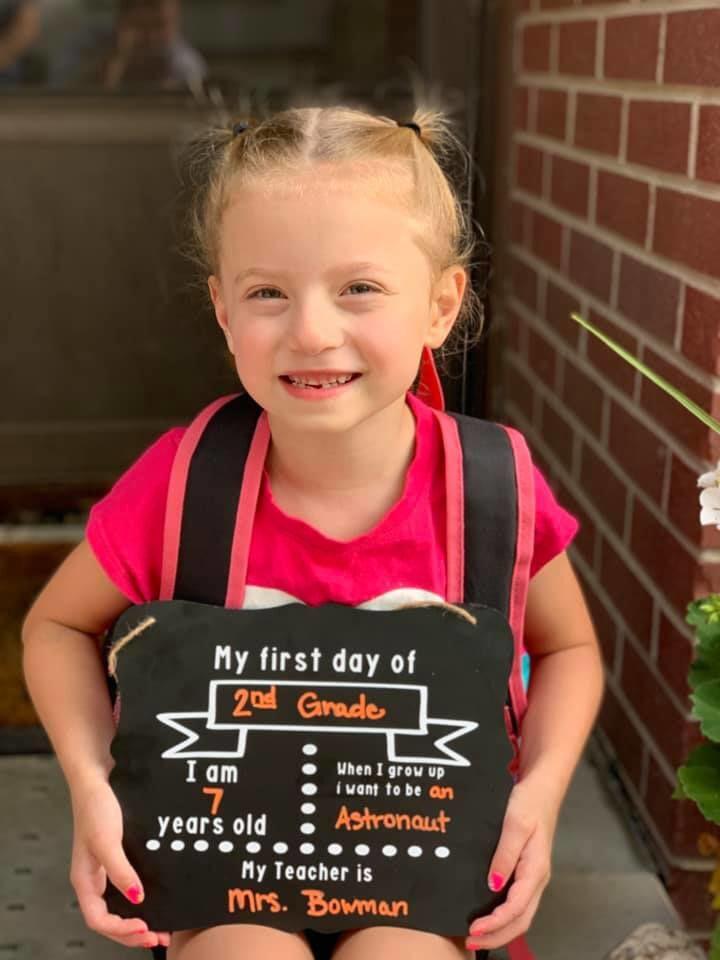 First Day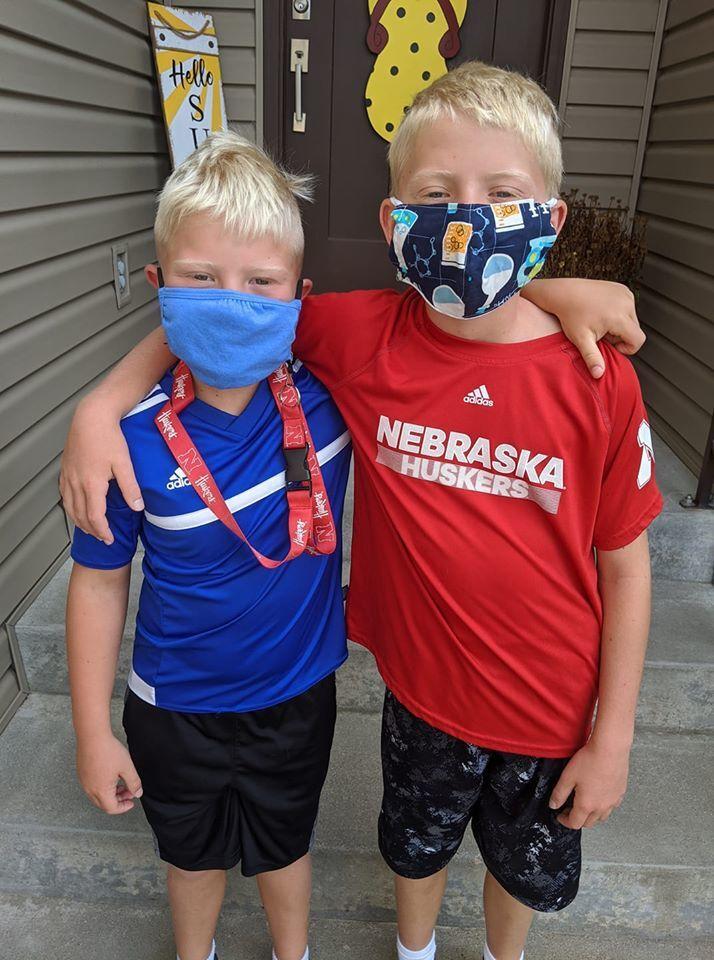 First grade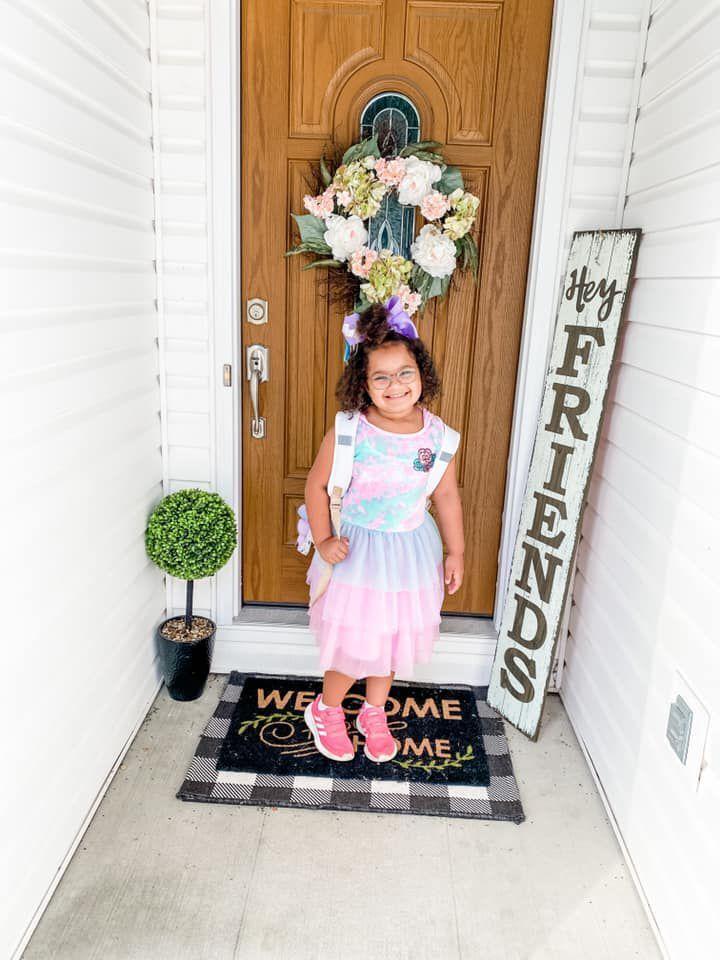 Jaxson's first day of middle school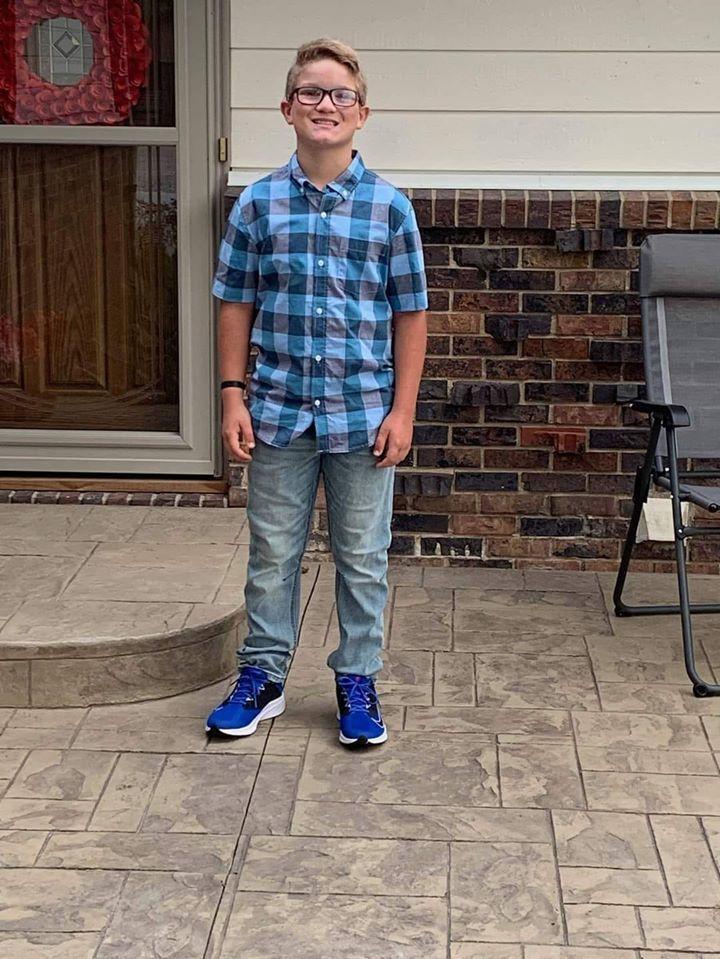 Backpacks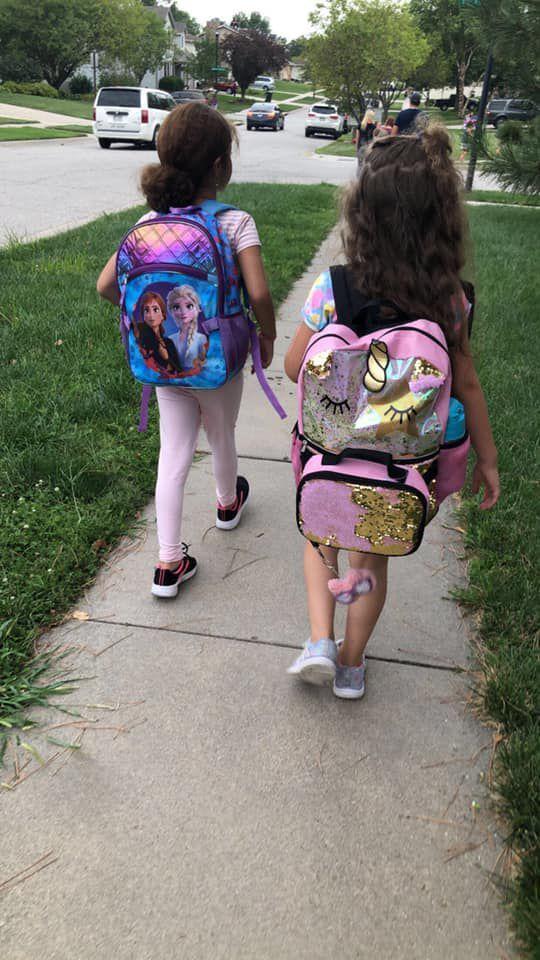 First Day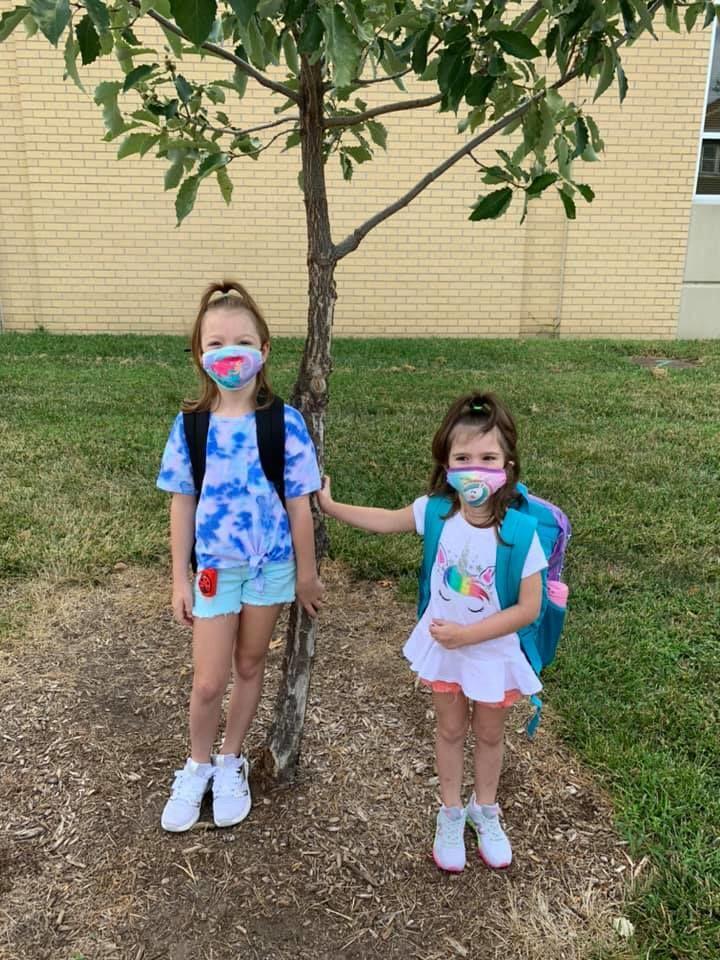 First Day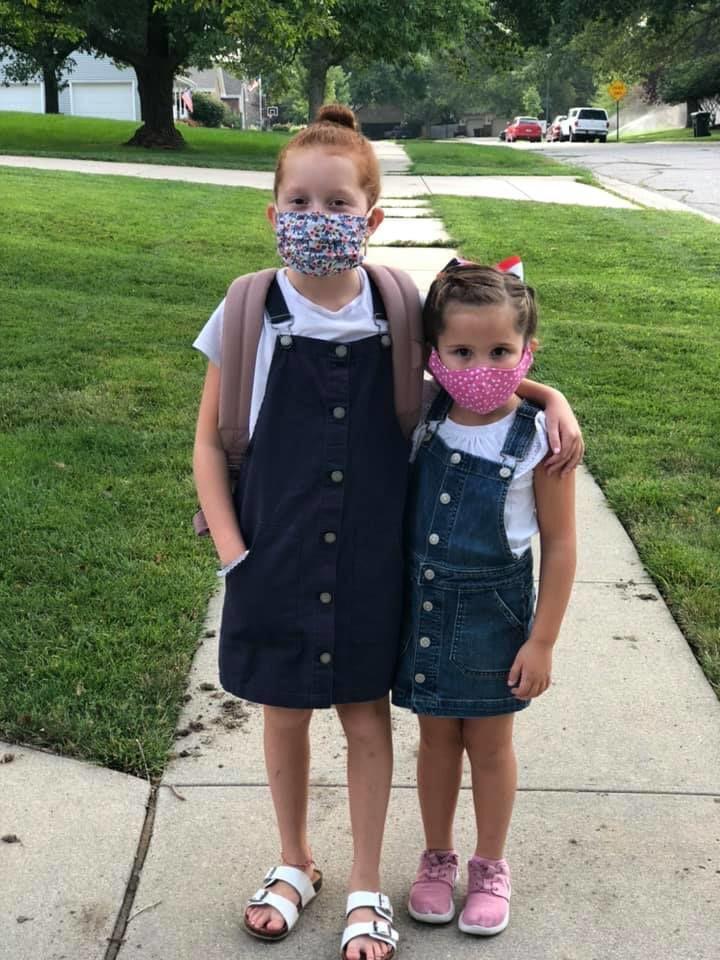 Attitude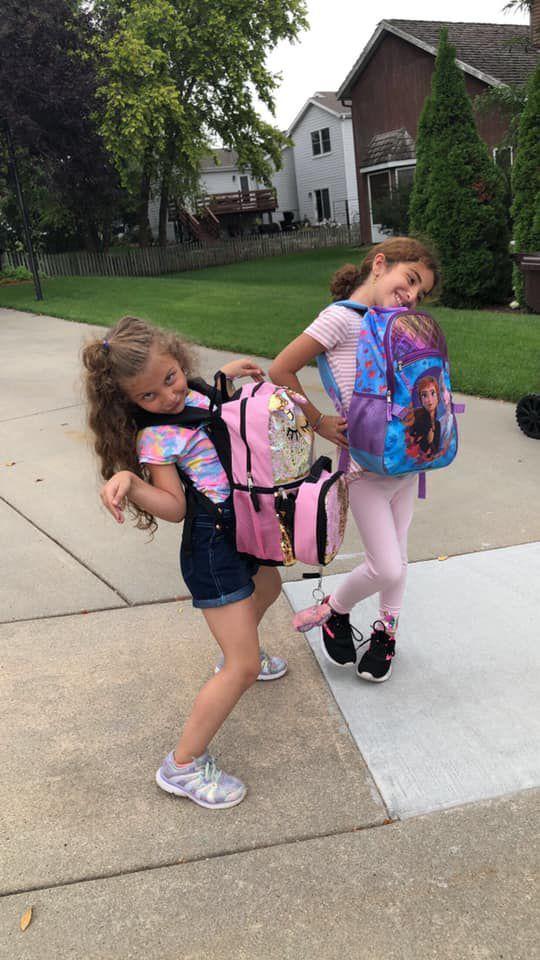 Back to Back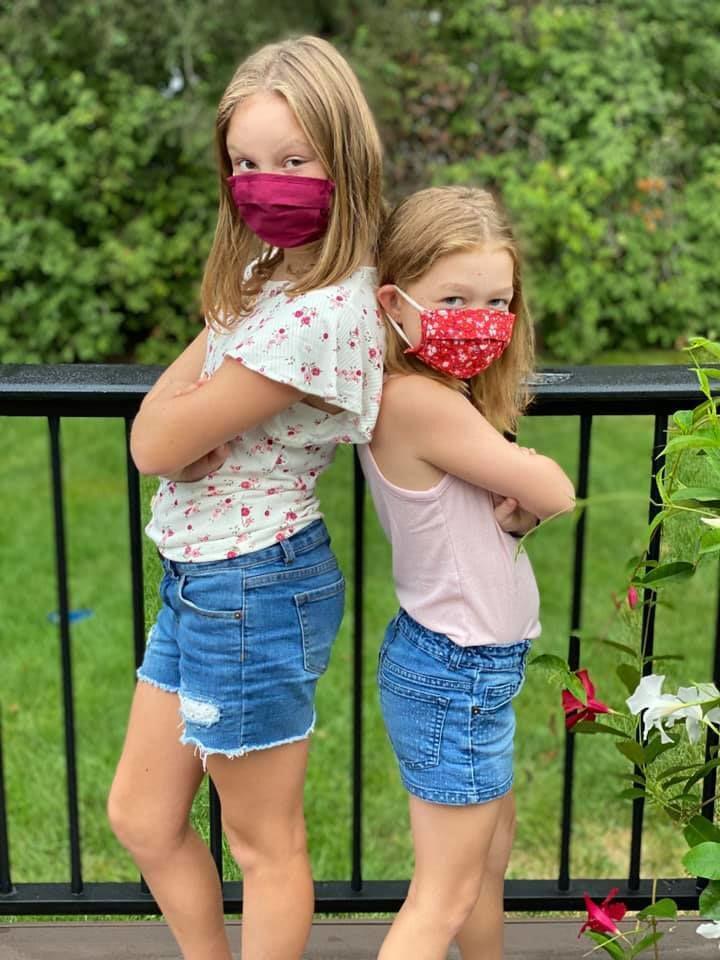 5th 3rd and 1st grade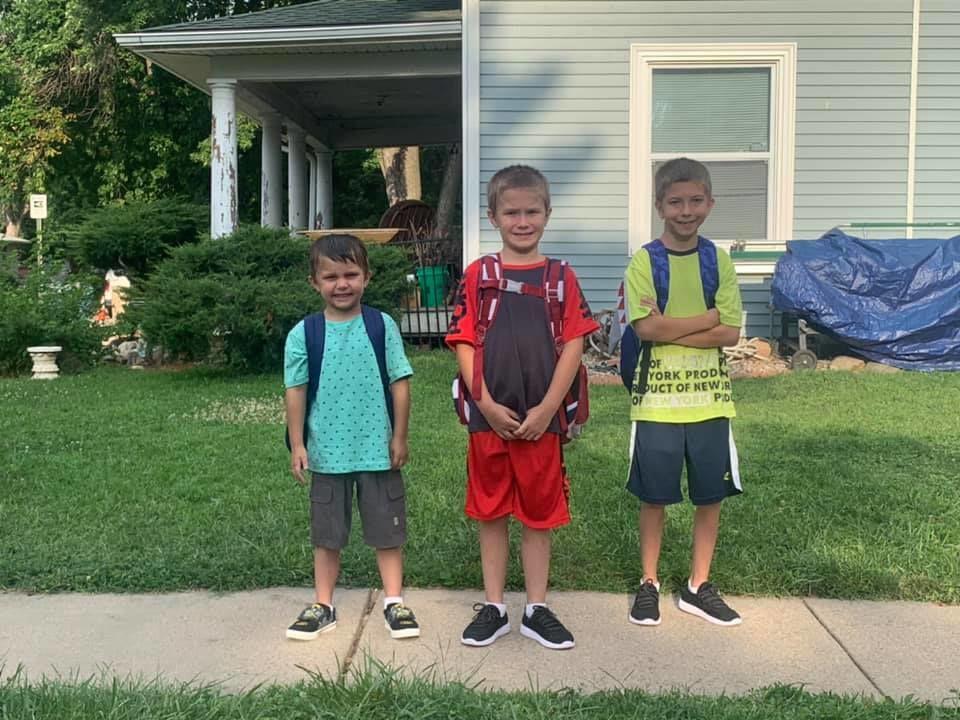 Kindergarten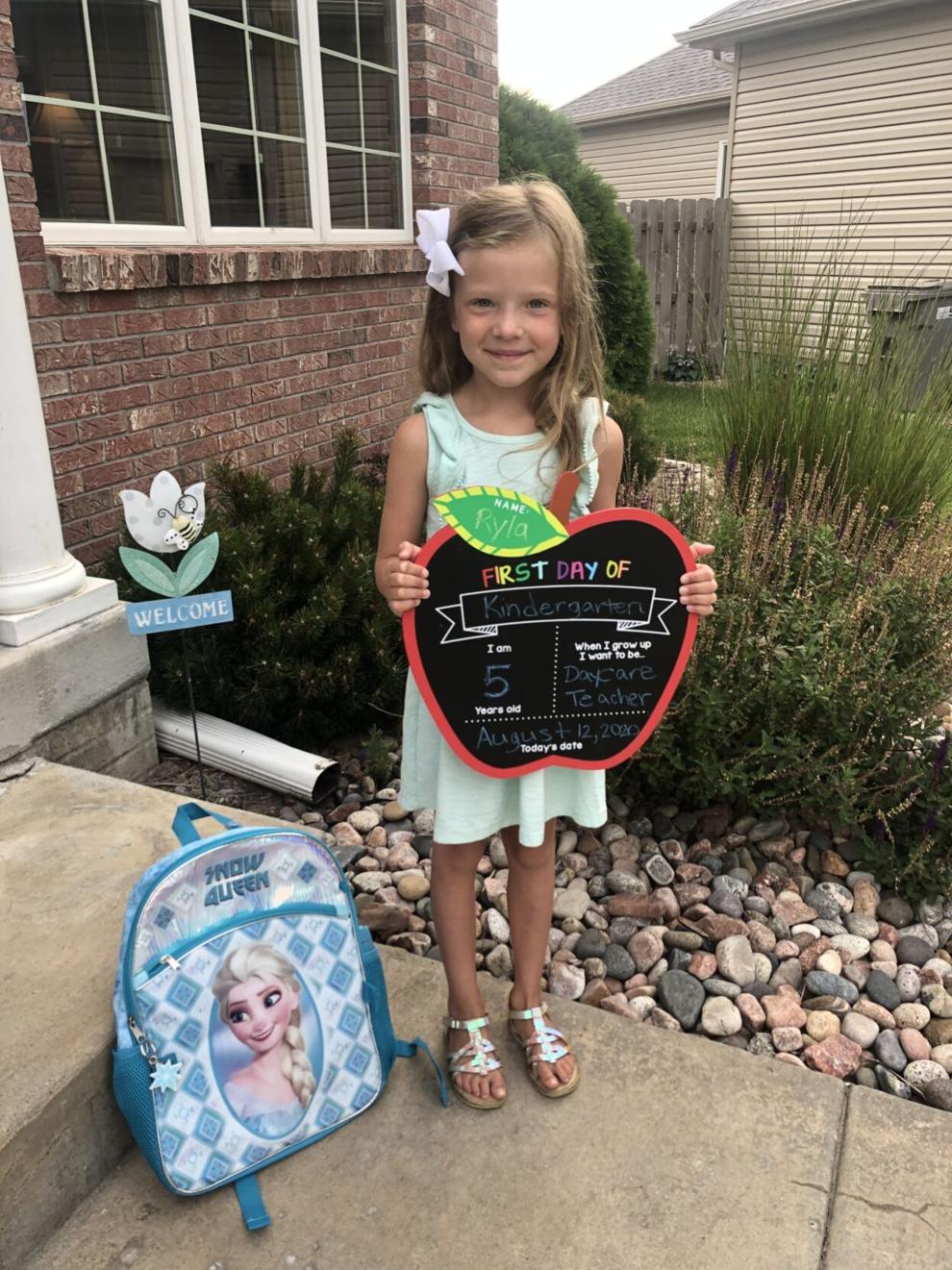 First grade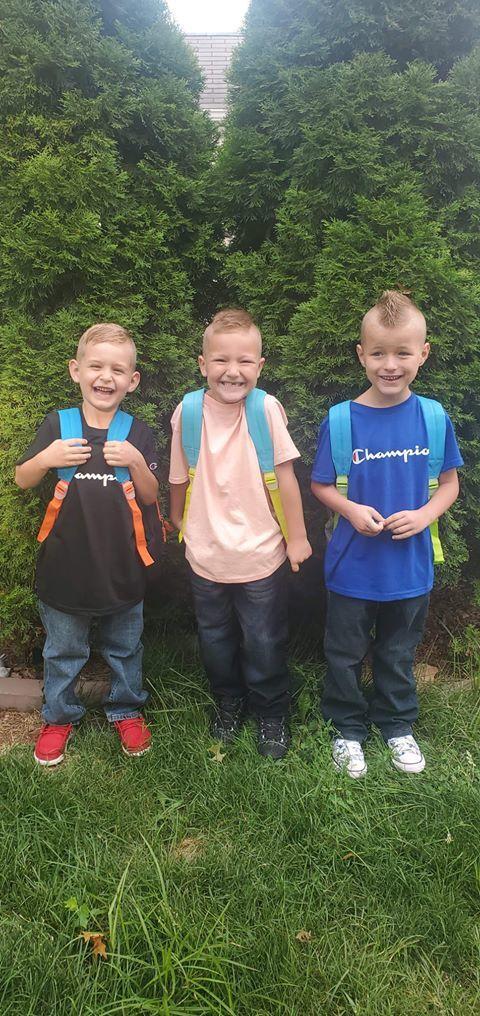 First Day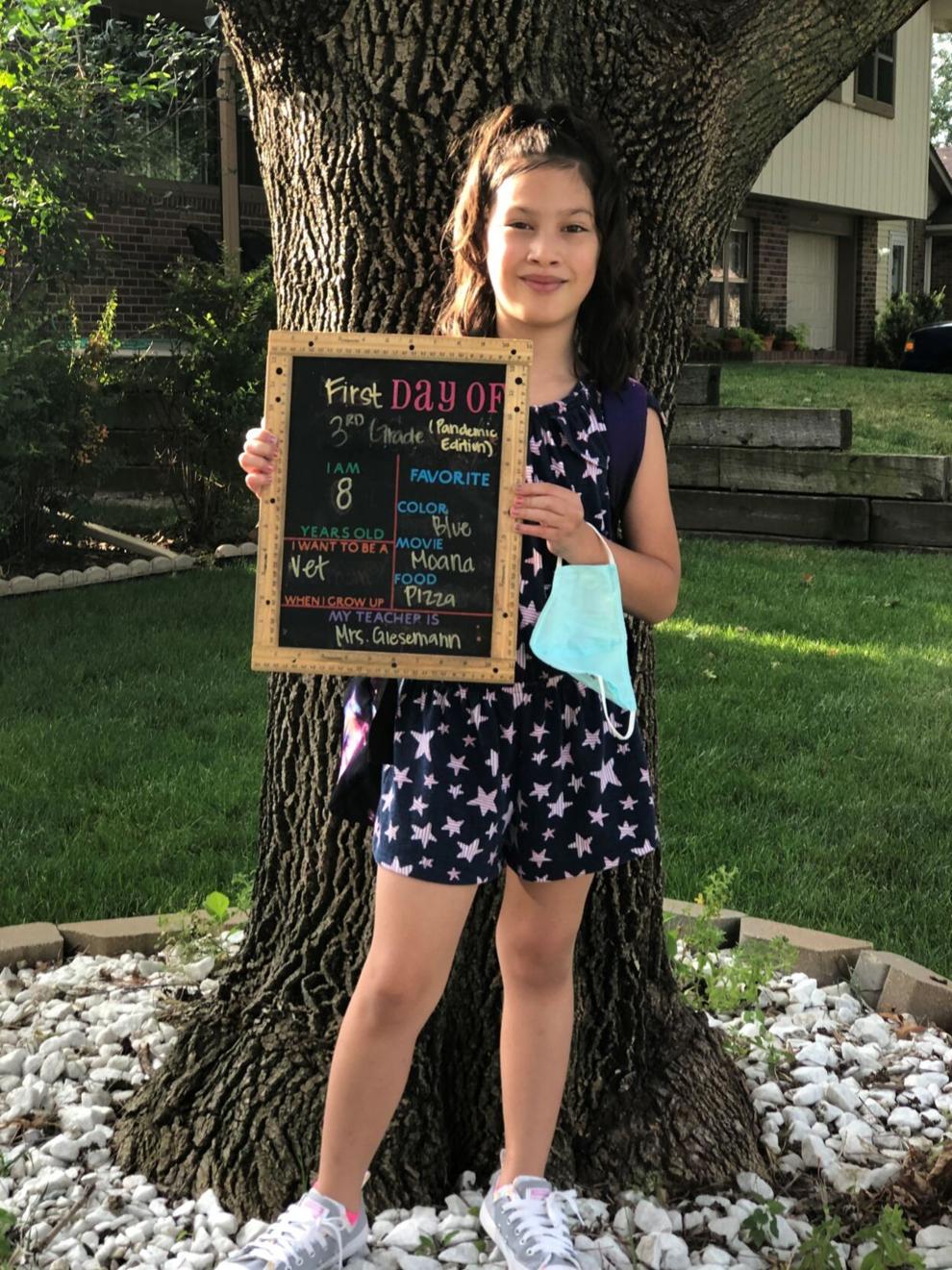 First Day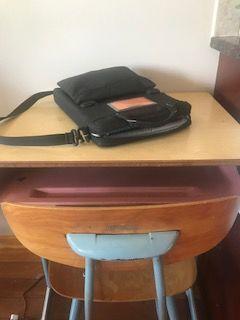 Fifth grade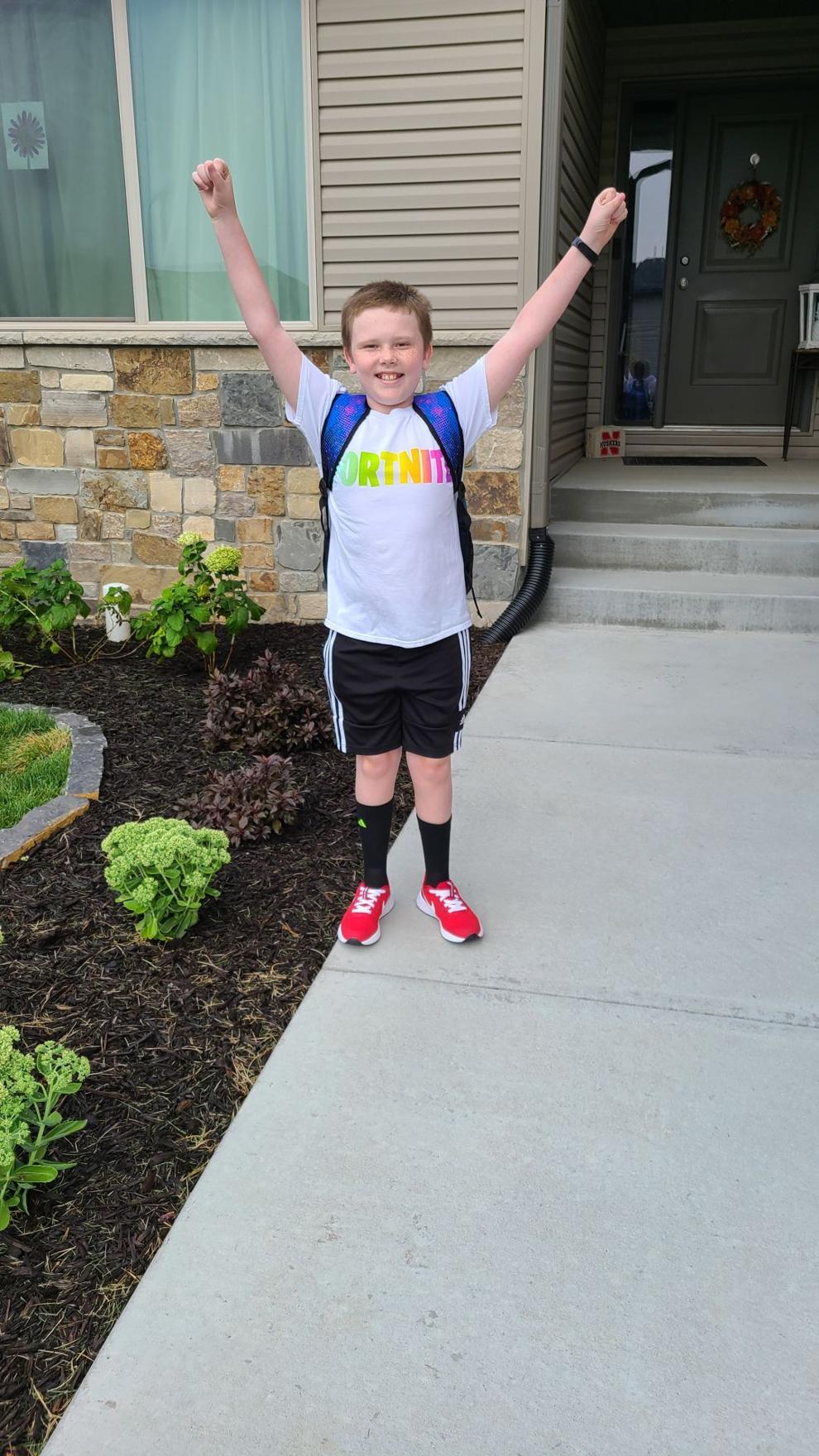 Kaleecia 1st grade at Hartley and Malaunie 4th grade at Hartley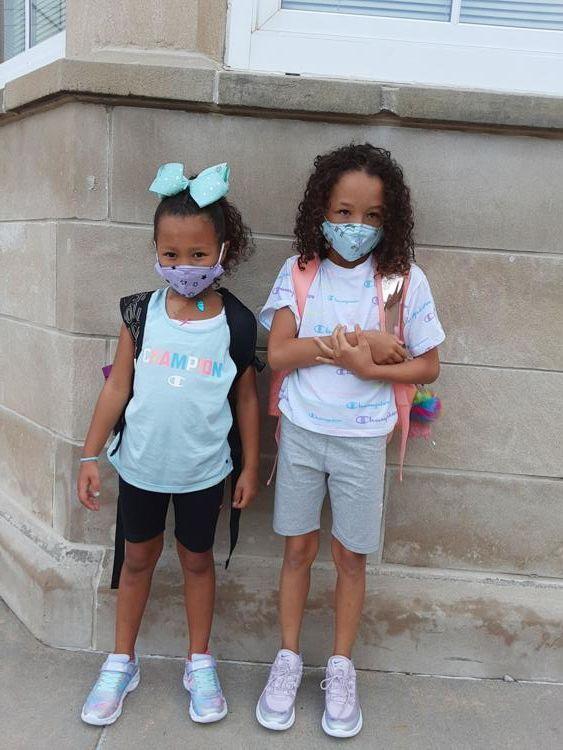 First grade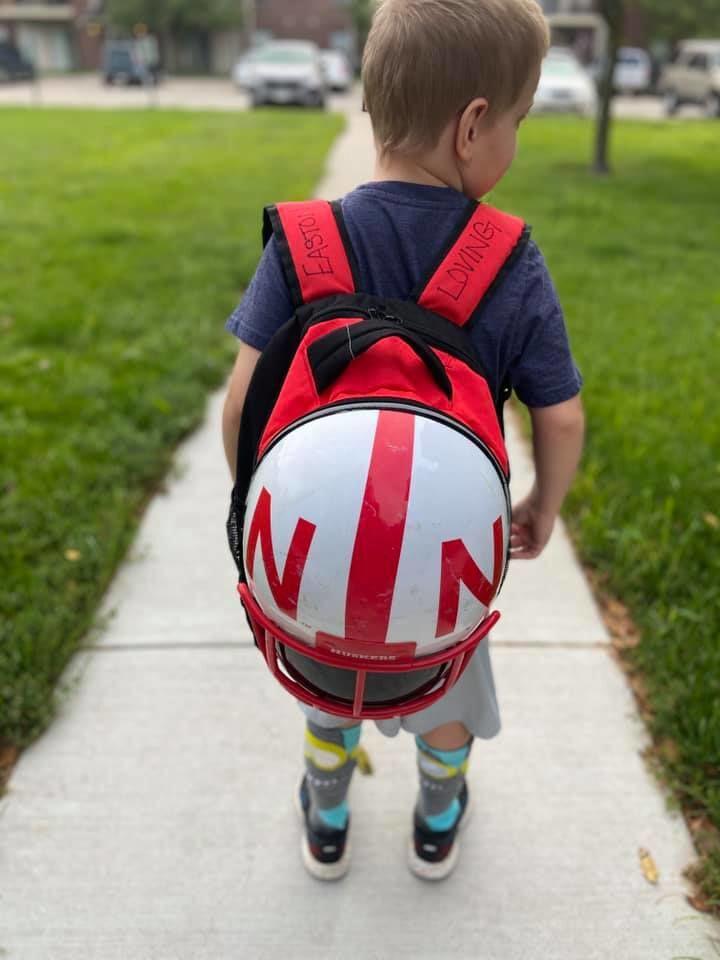 First day of kindergarten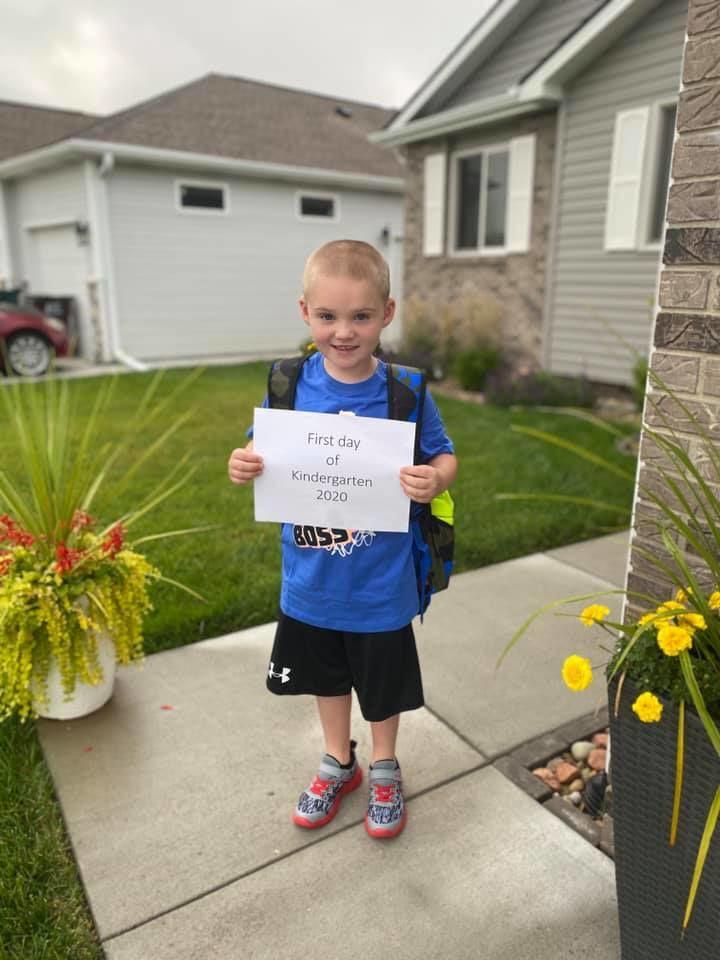 First Day 3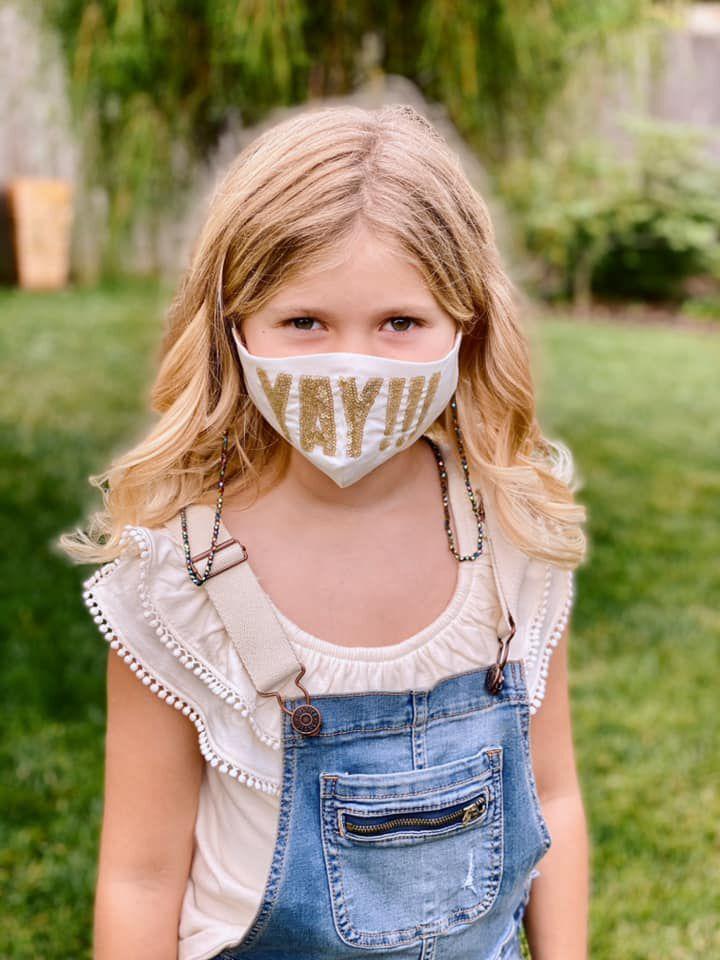 First day 4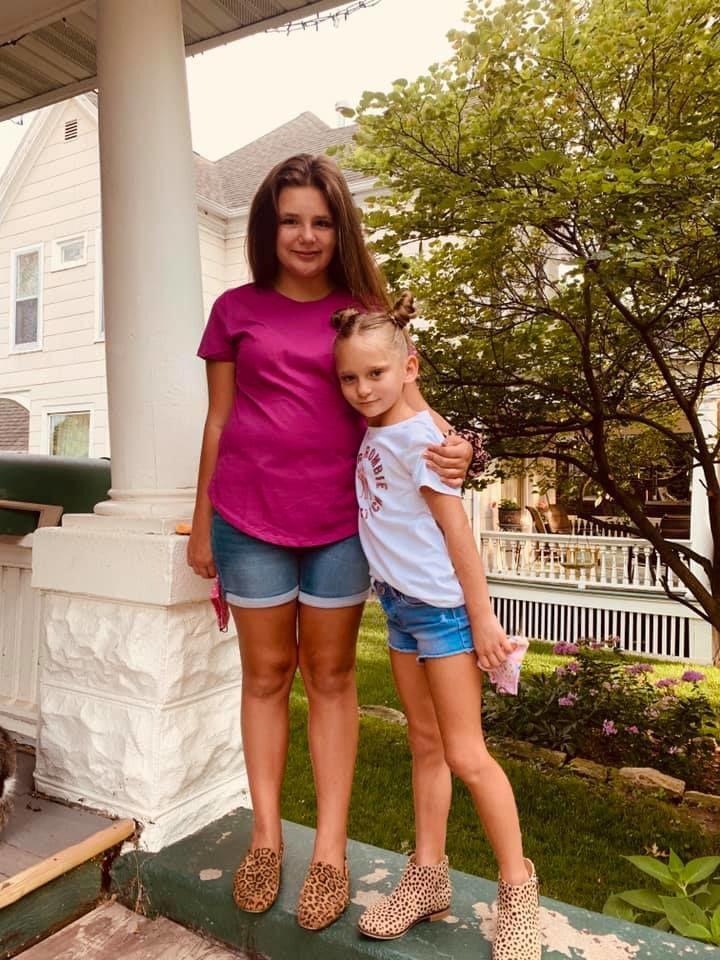 4th grade and 2nd grade
4th grader at Randolph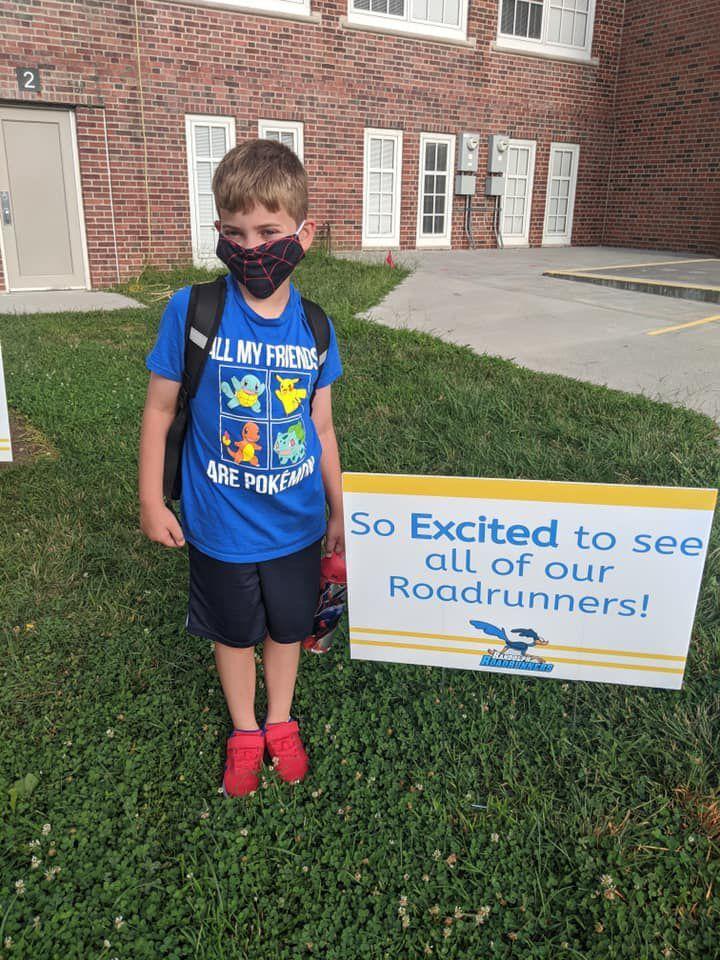 First Day 11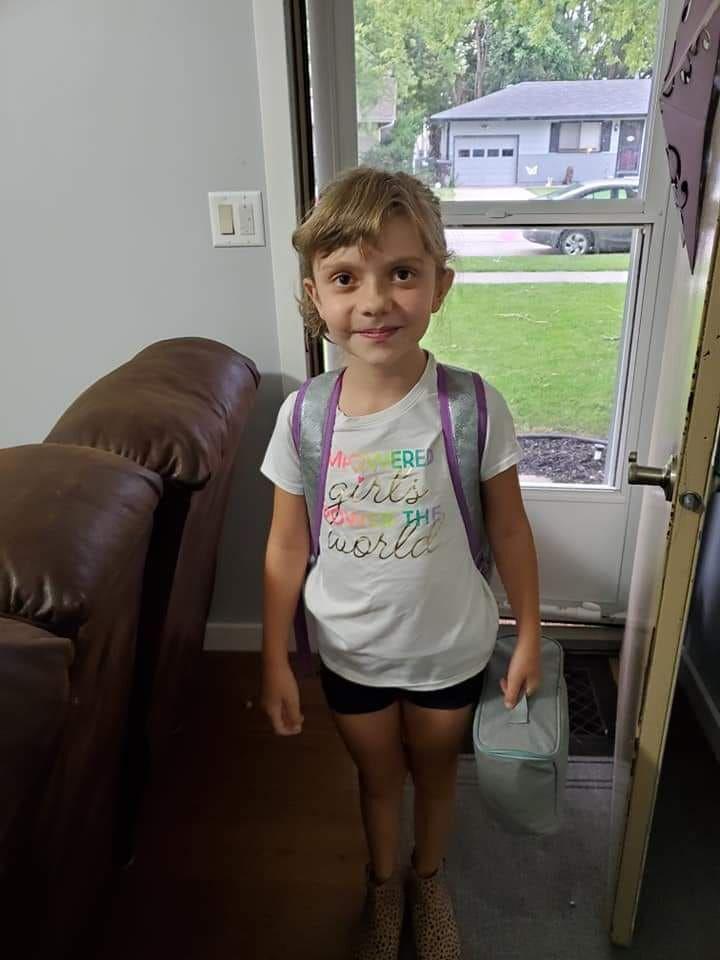 First Day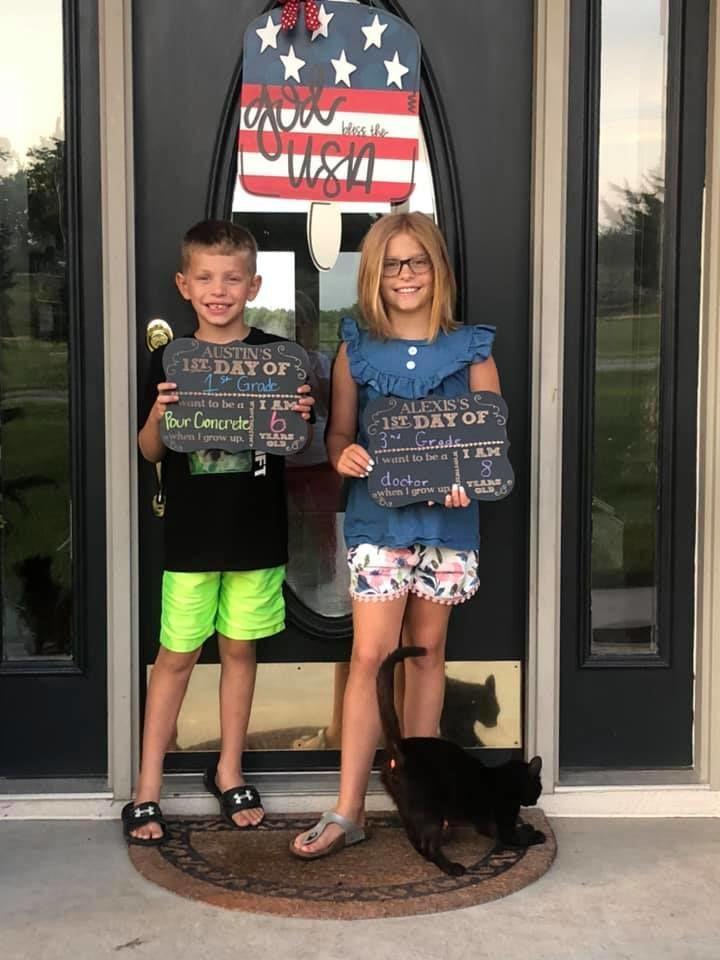 First Day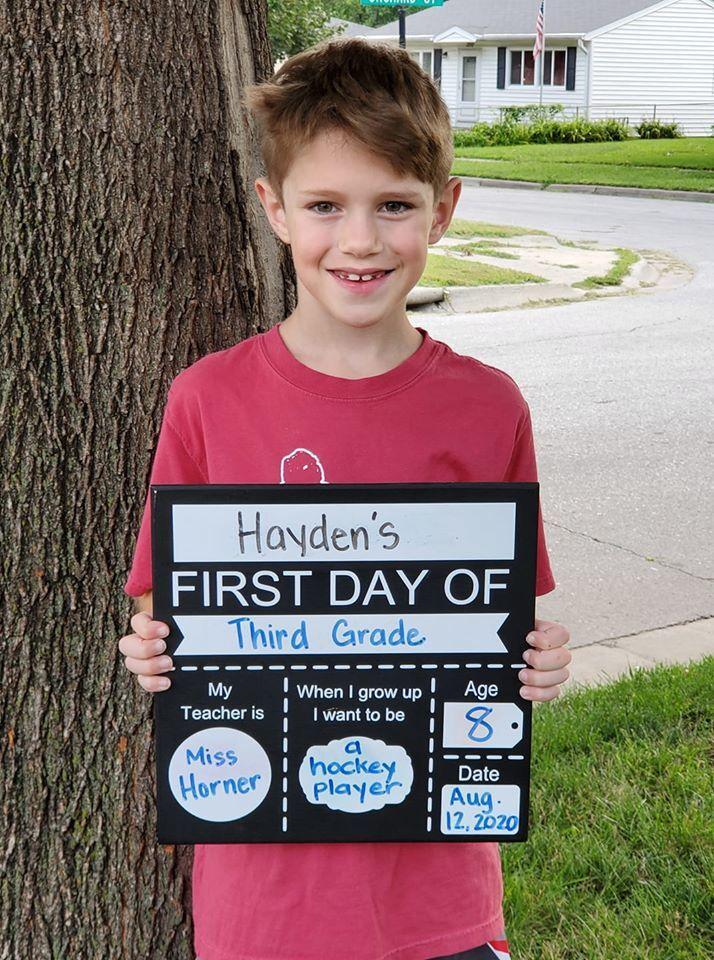 First Day 9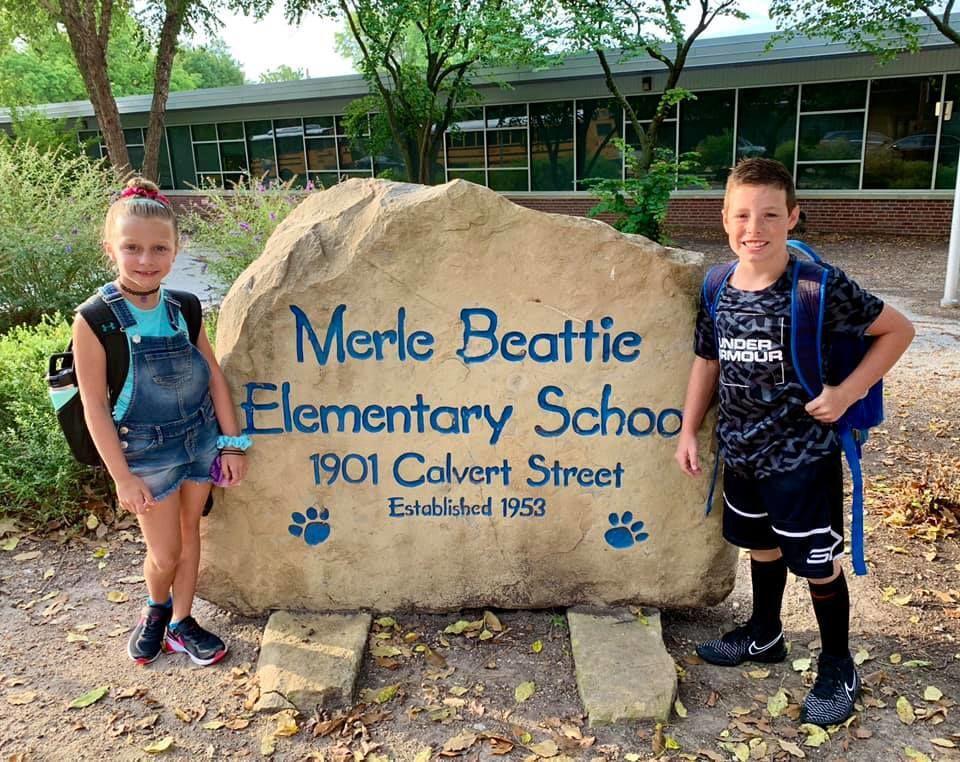 First Day 5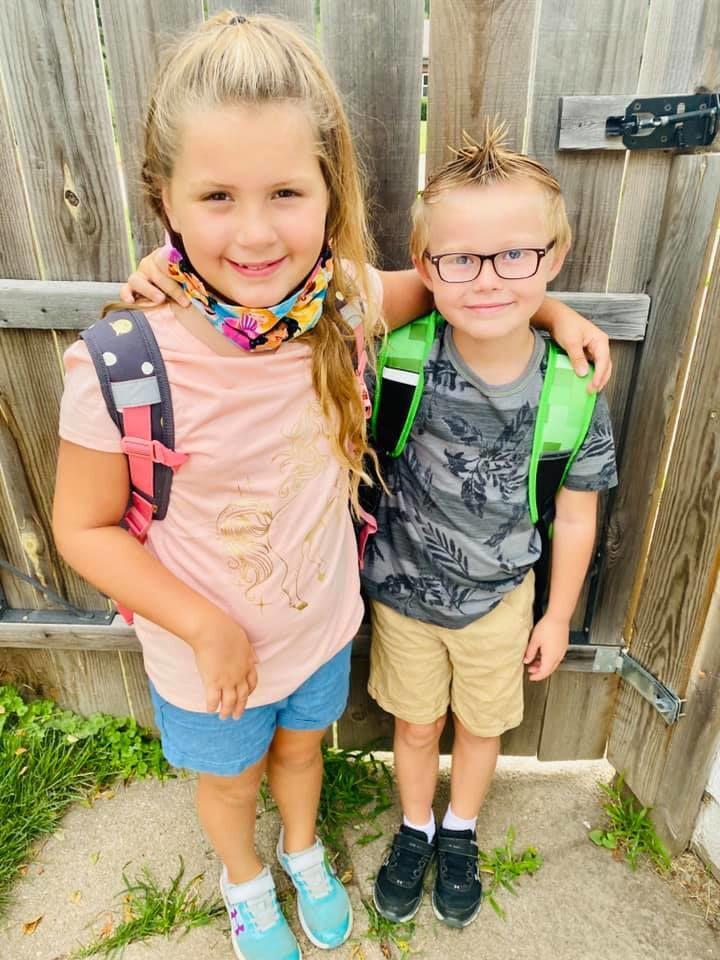 First day 6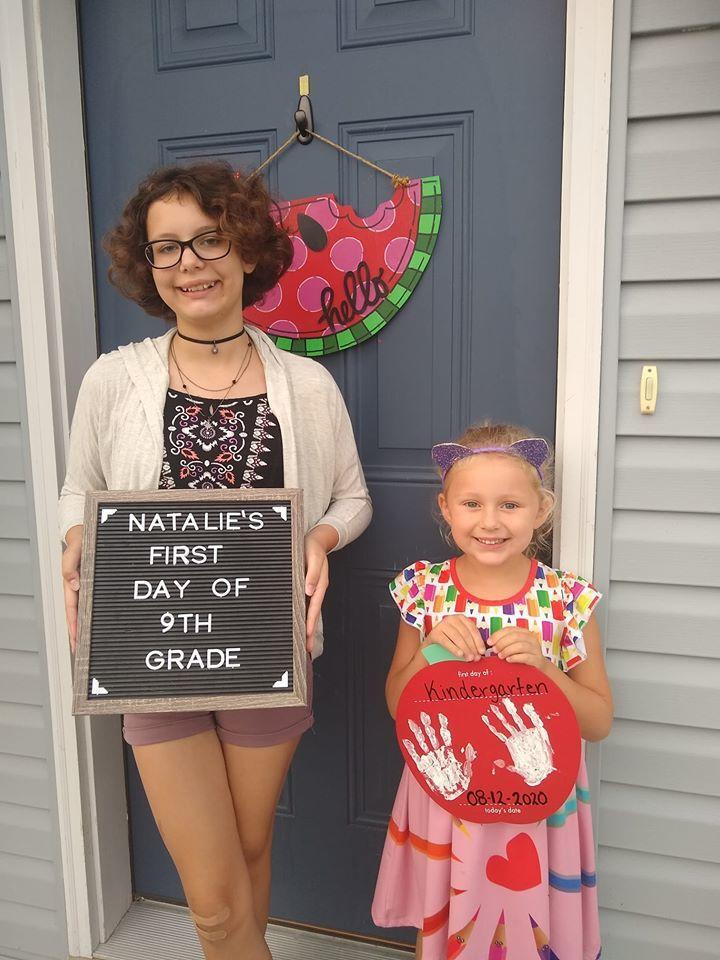 First day 7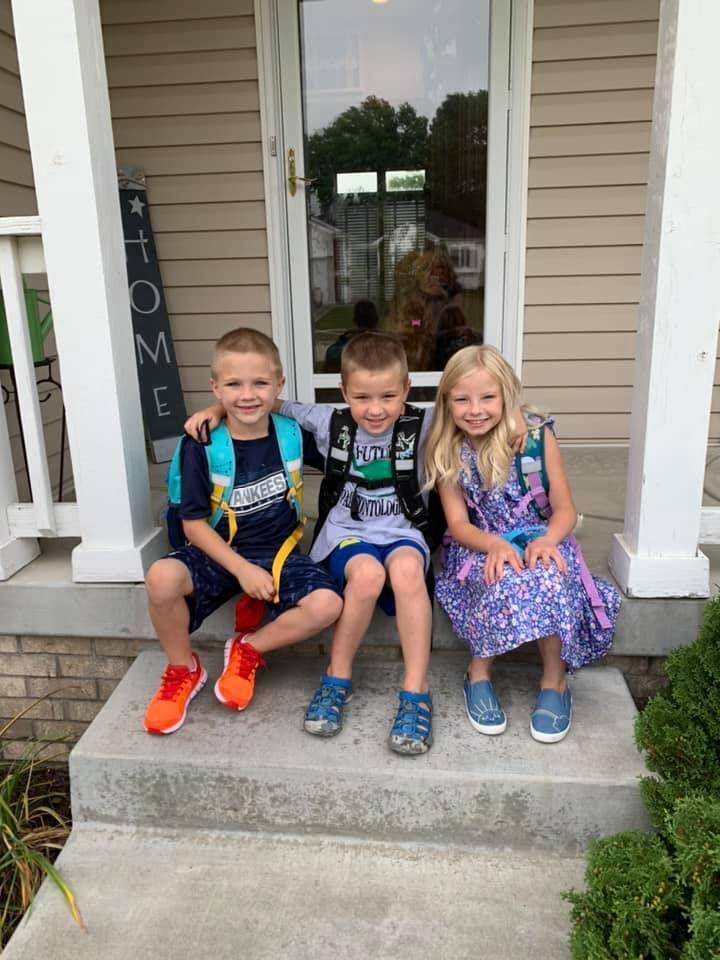 First Day 3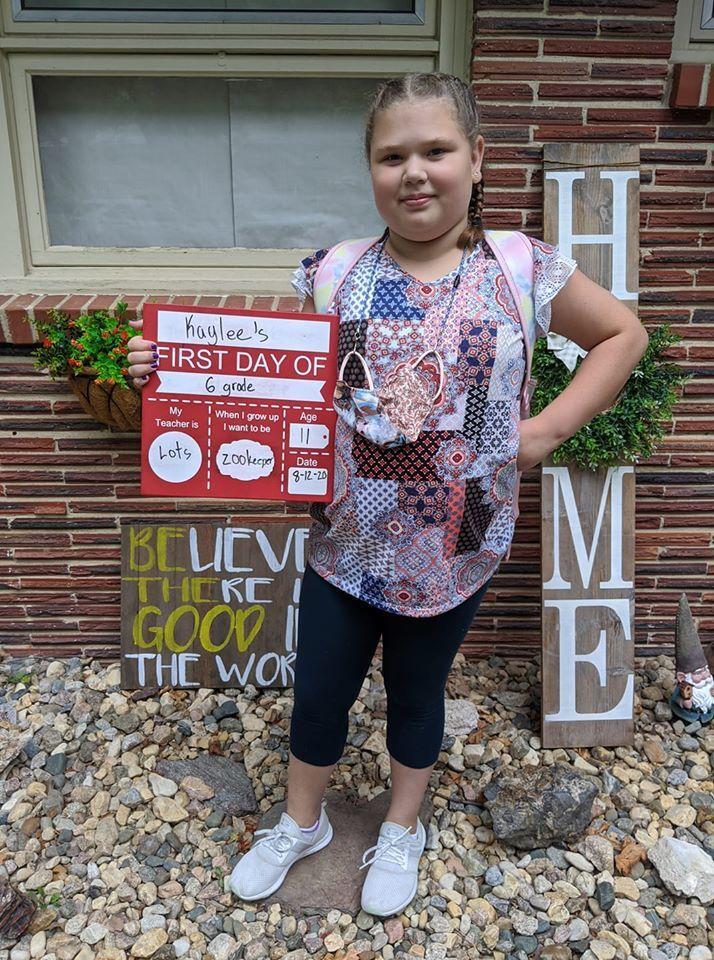 First Day 4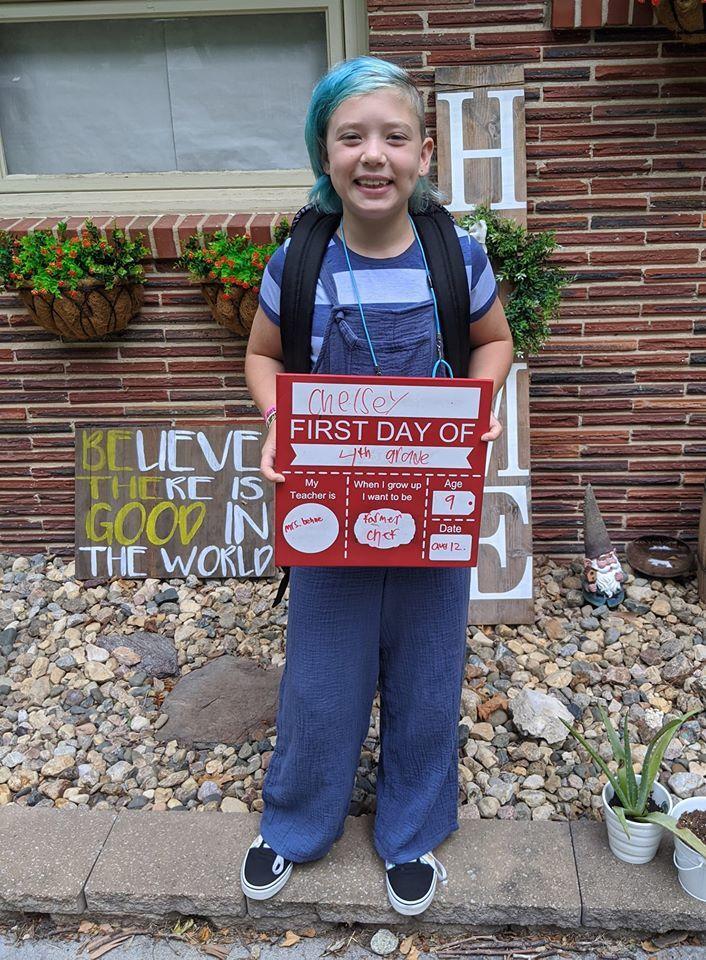 First Day 2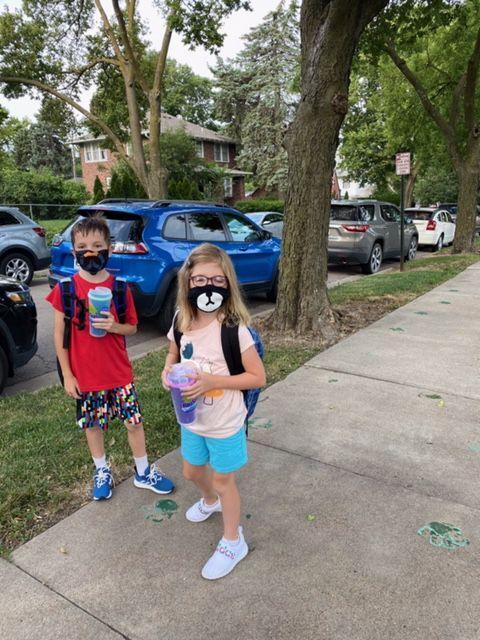 Elle's First Day of 2nd.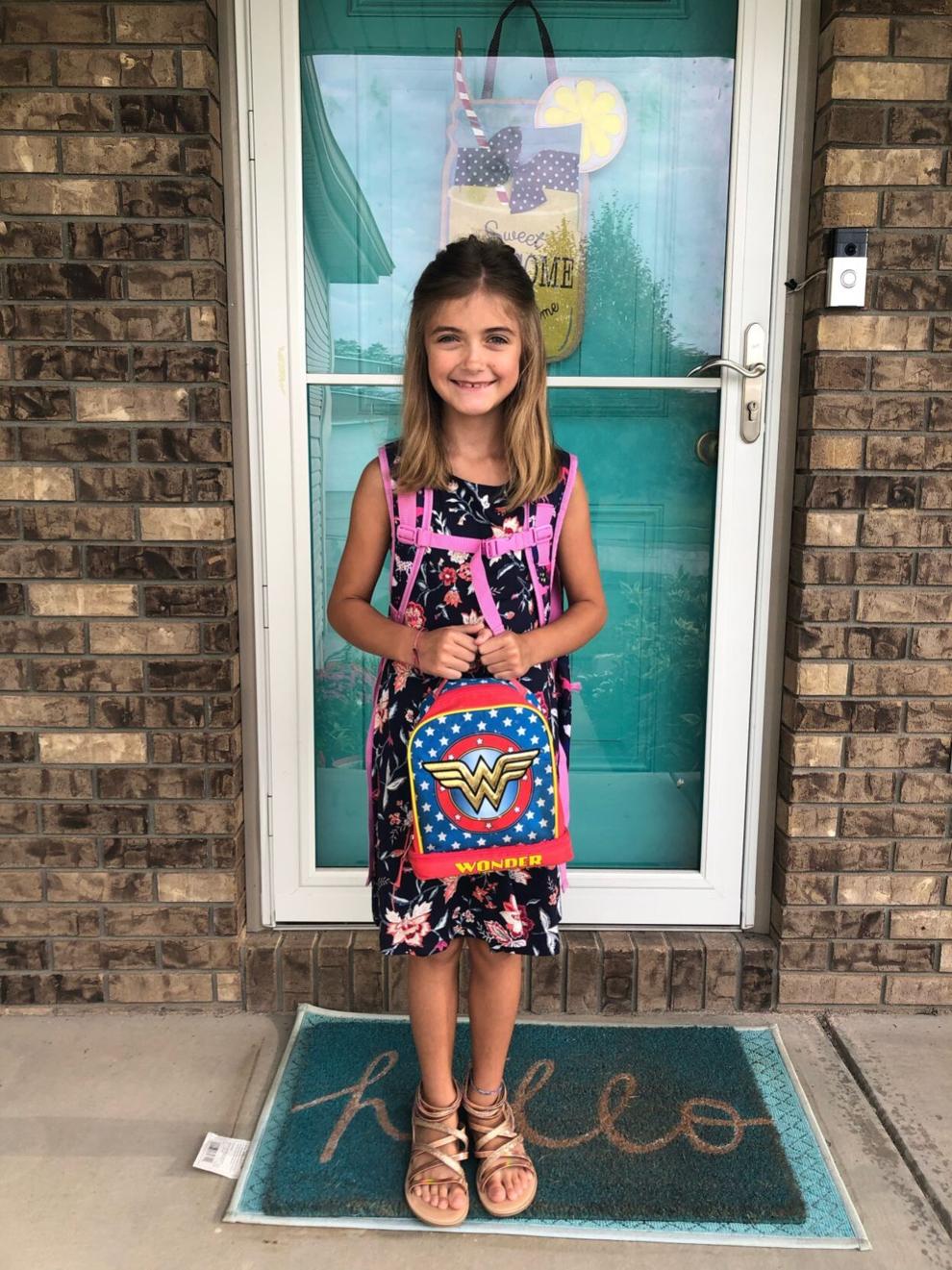 Tony 5th grade at Arnold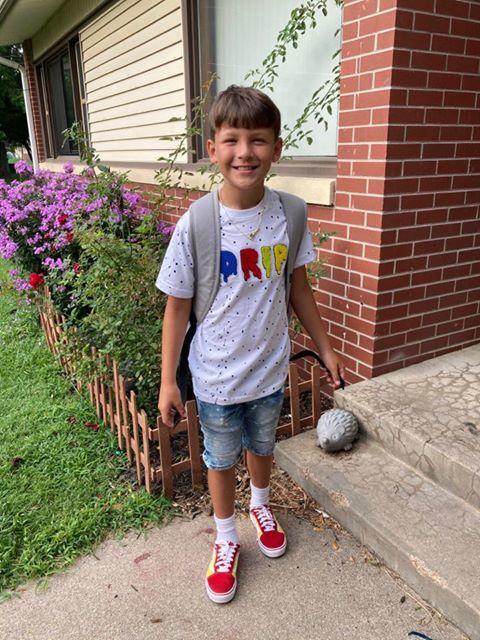 Stephen Pleasant age 5 first day of kindergarten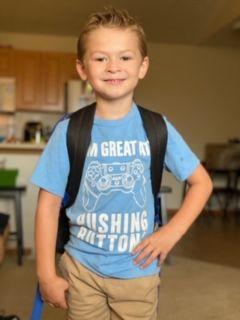 Sisters Cora (5th) and Maya (Kindergarten)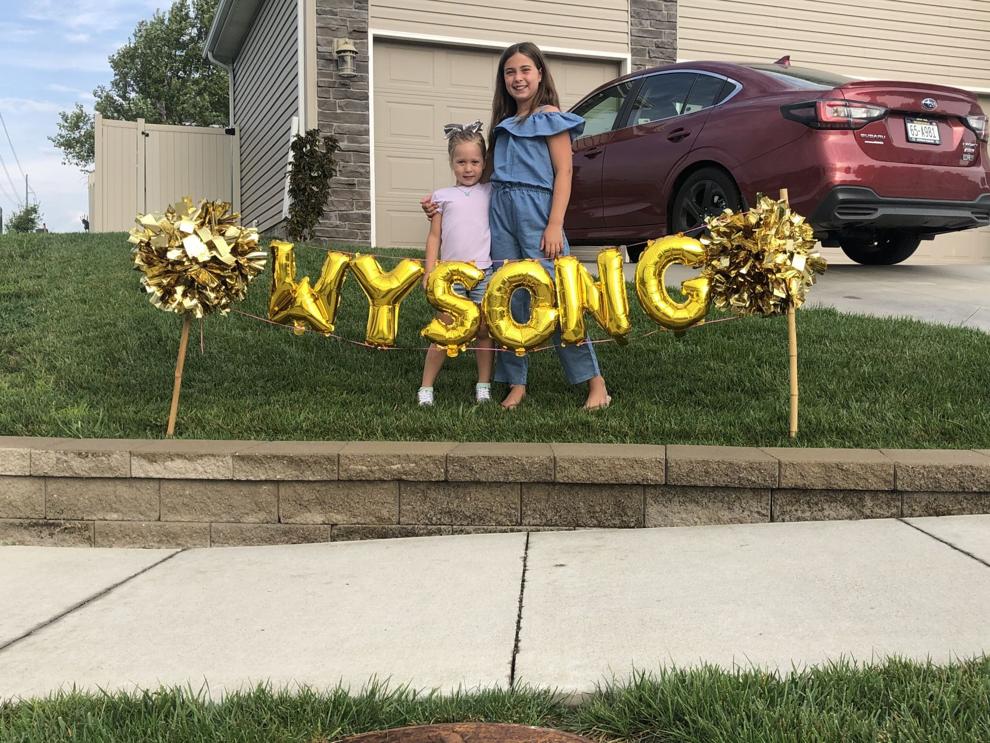 Remote learners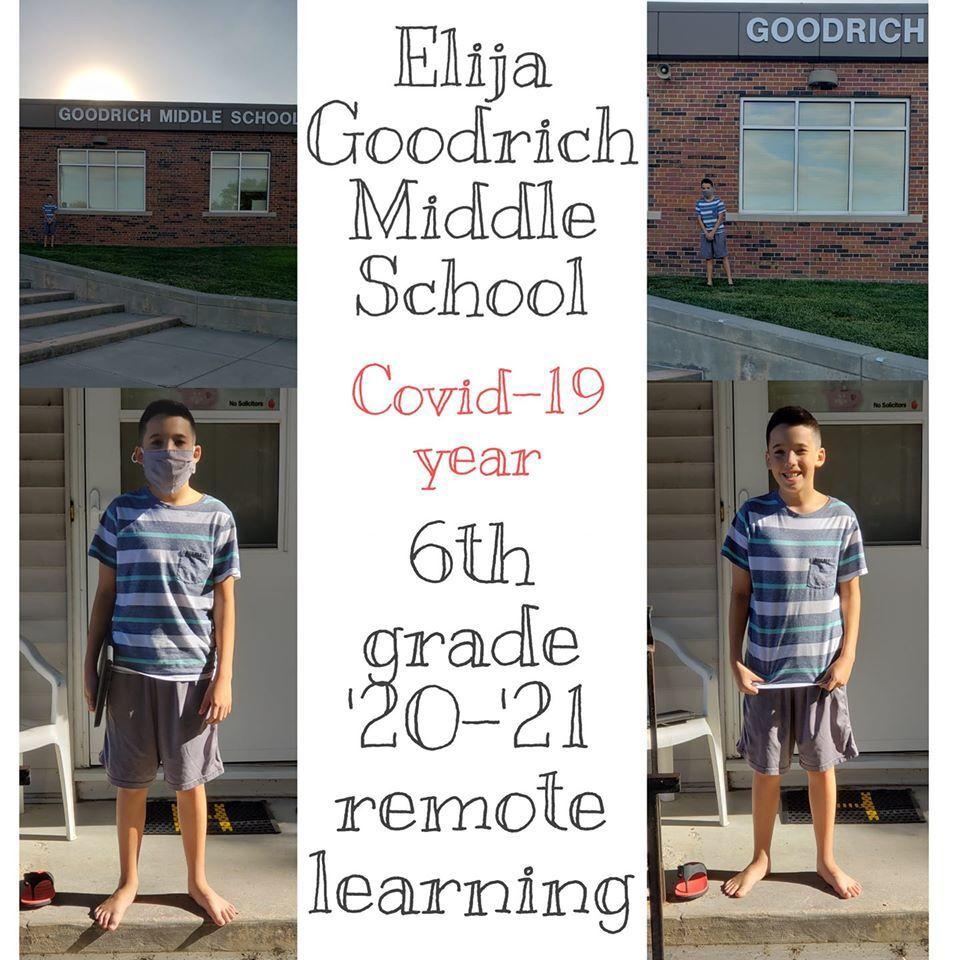 Senior year and 4th grade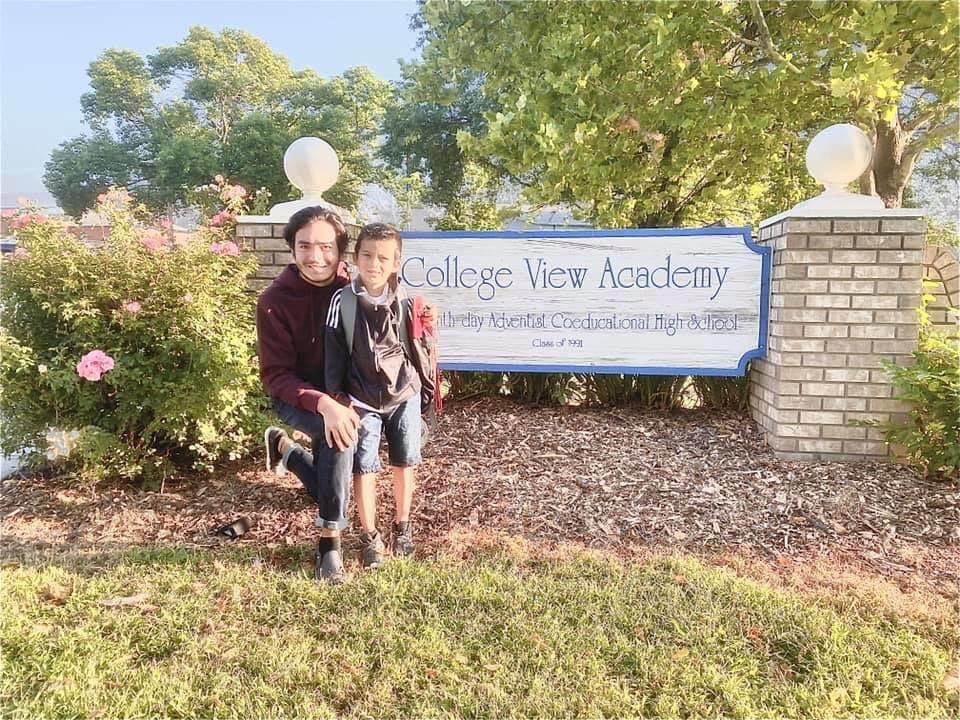 Ramsey's first day of kindergarten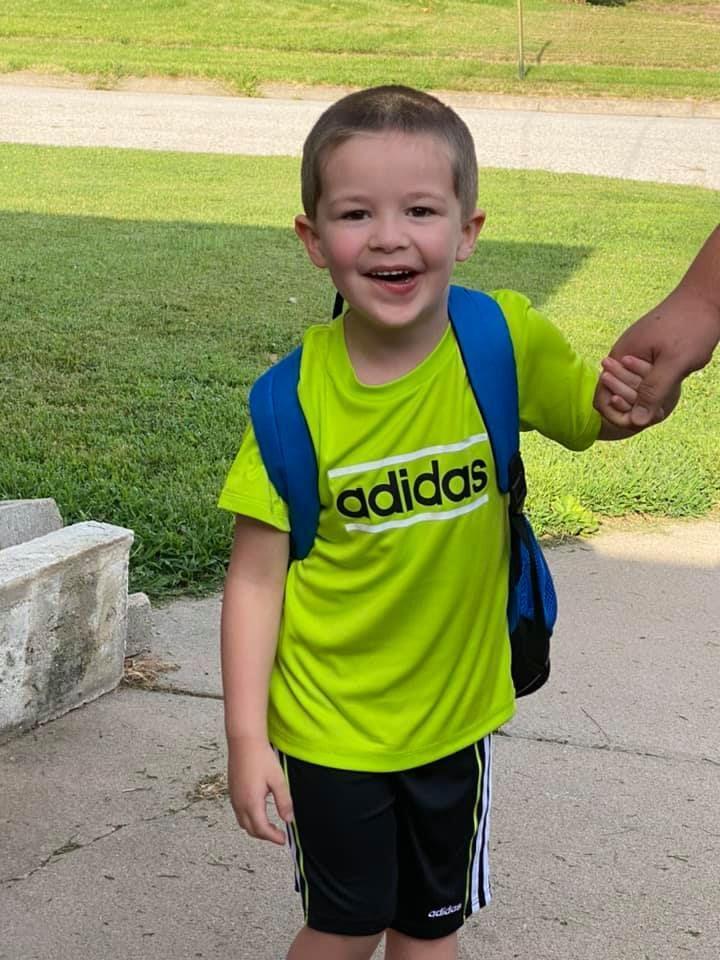 Reid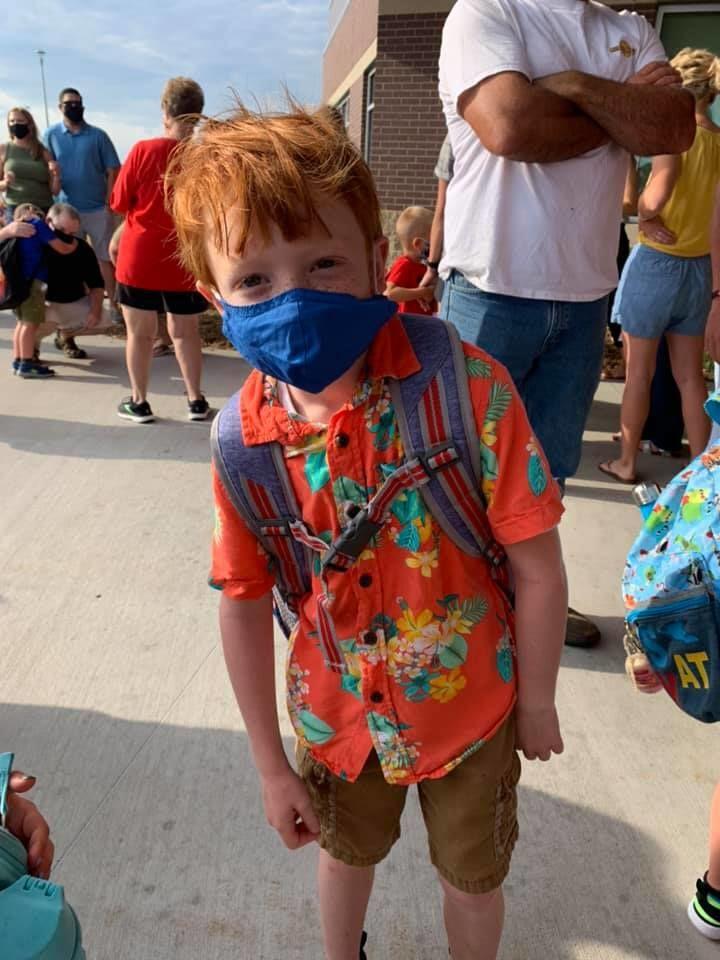 Paisley's first day of first grade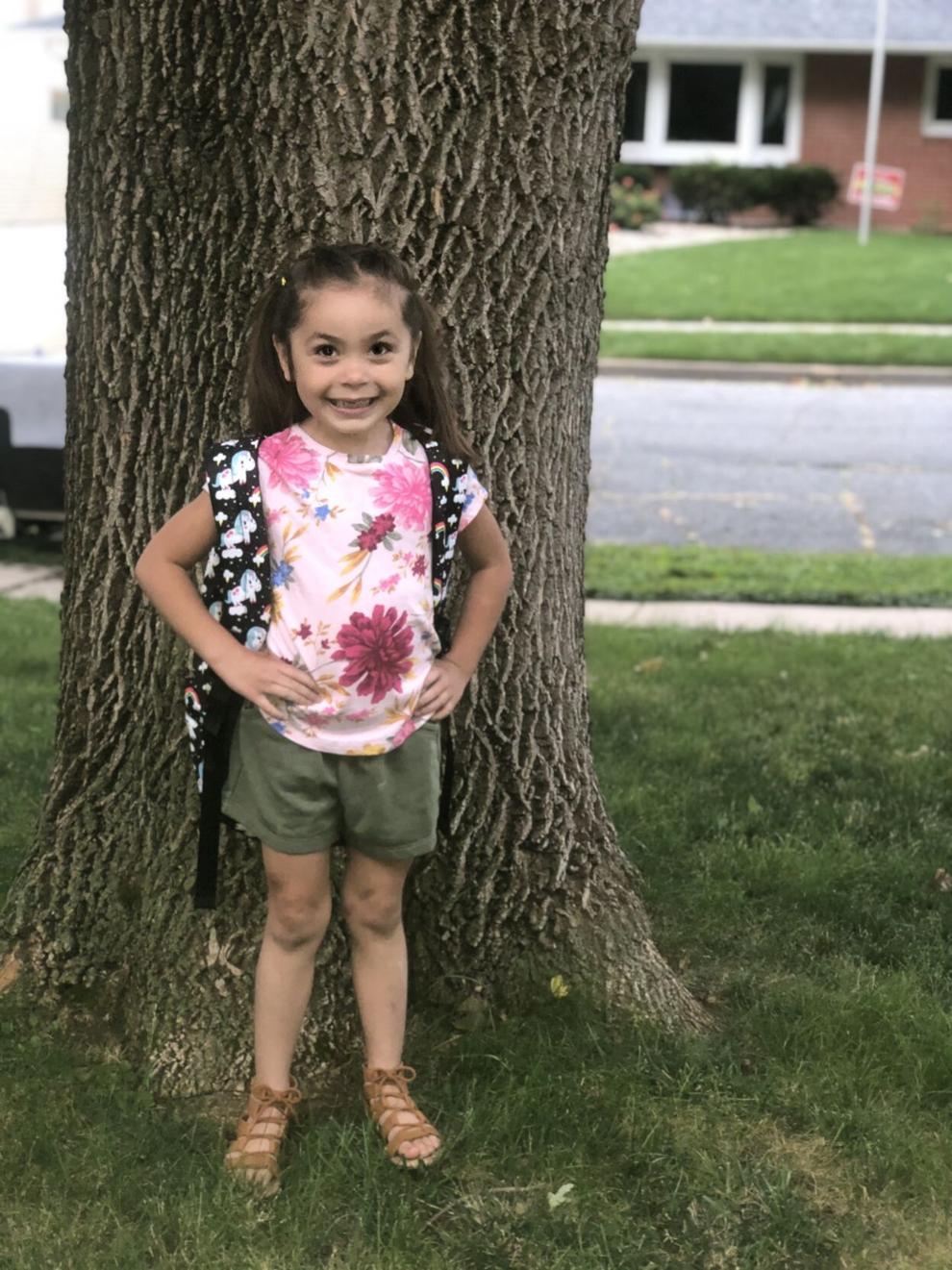 Paige Peters first day of first grade at Kahoa elementary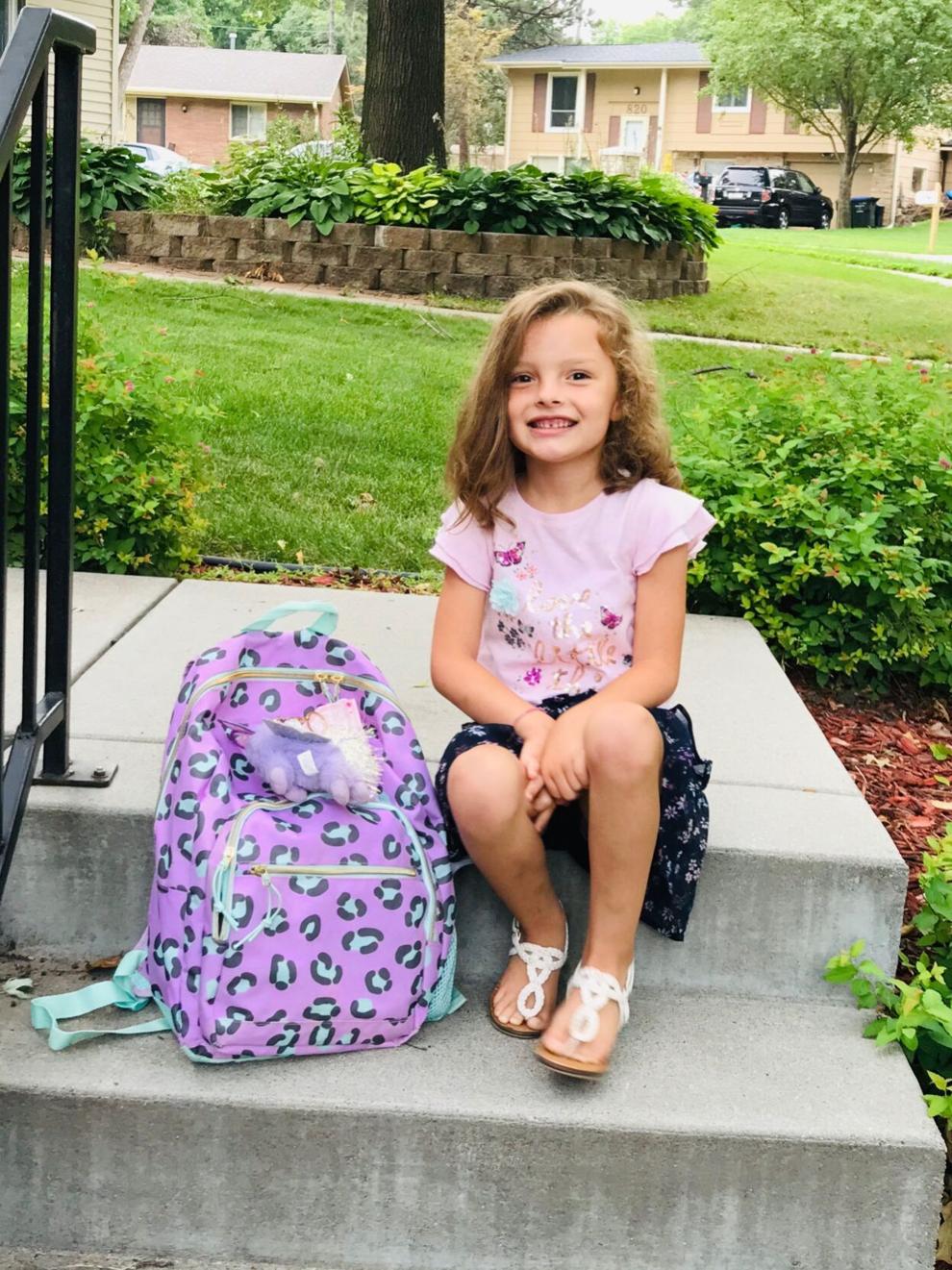 Nevaeh. 4th grade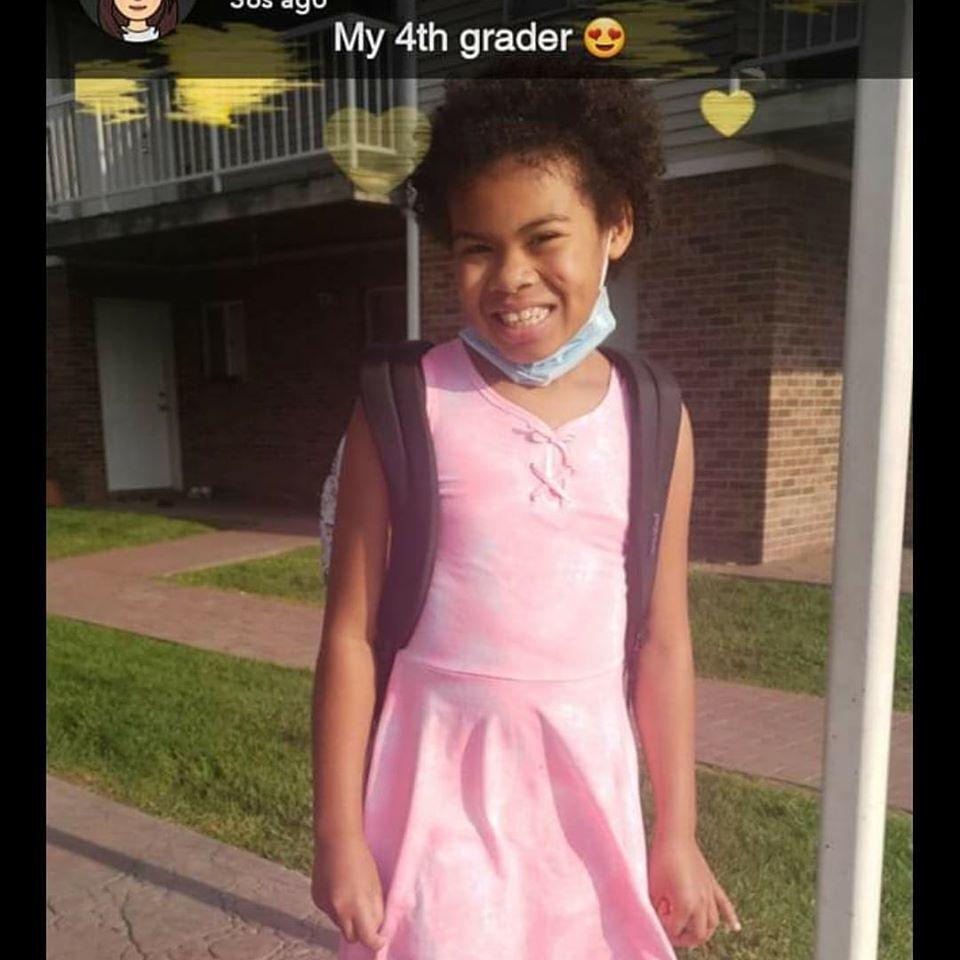 Mc 5th grade
Easton (right), and his best buddy, Austin, from across the street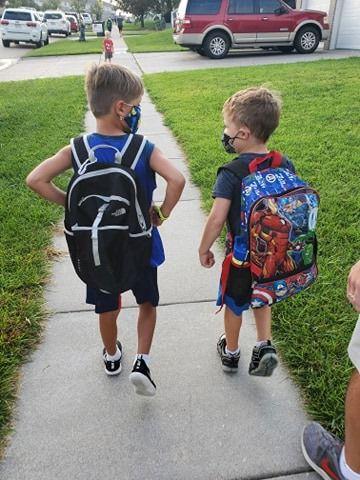 Lijam's first day of Kindergarten, Wysong Elementary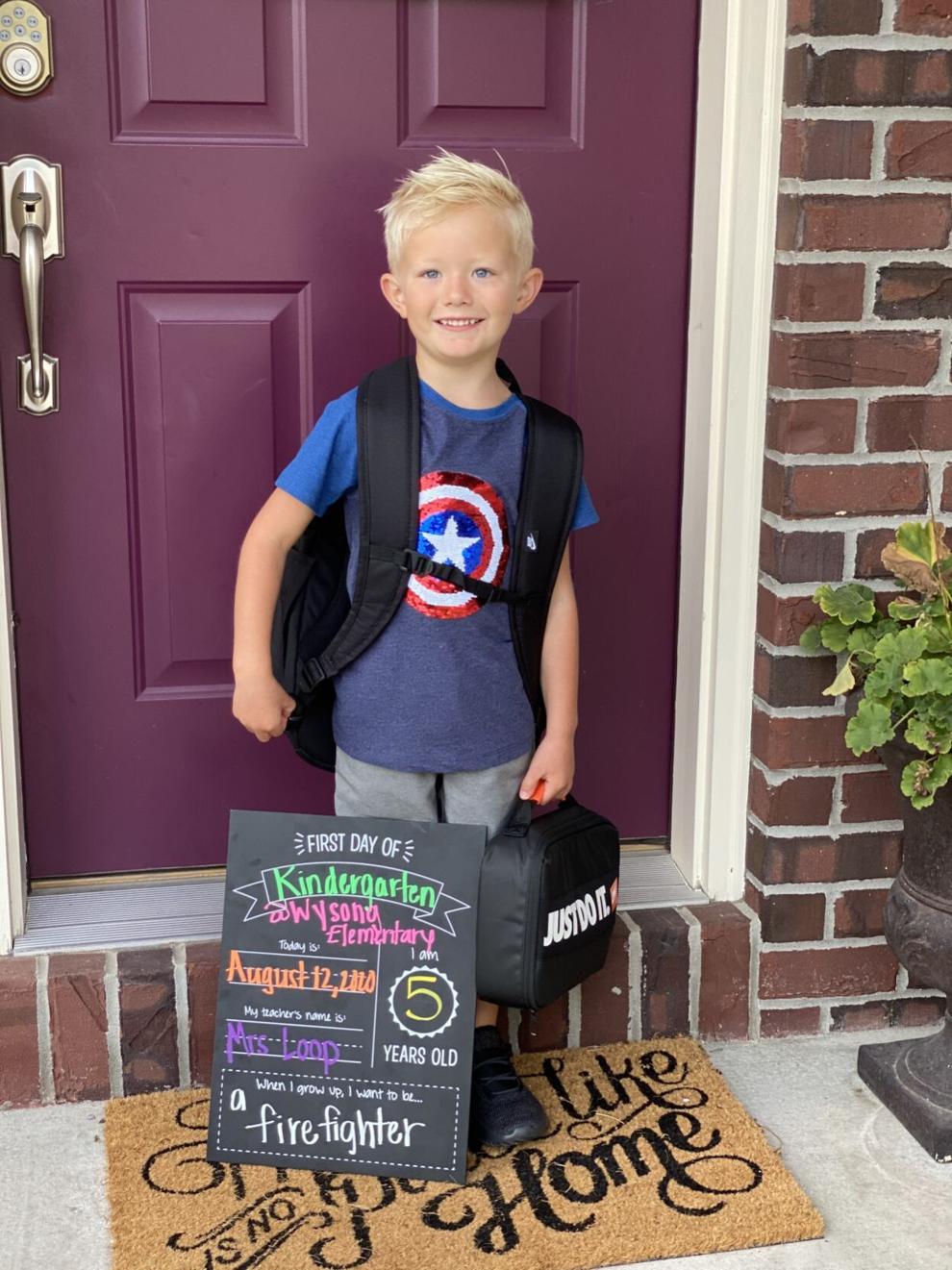 Kindergarten and fourth grade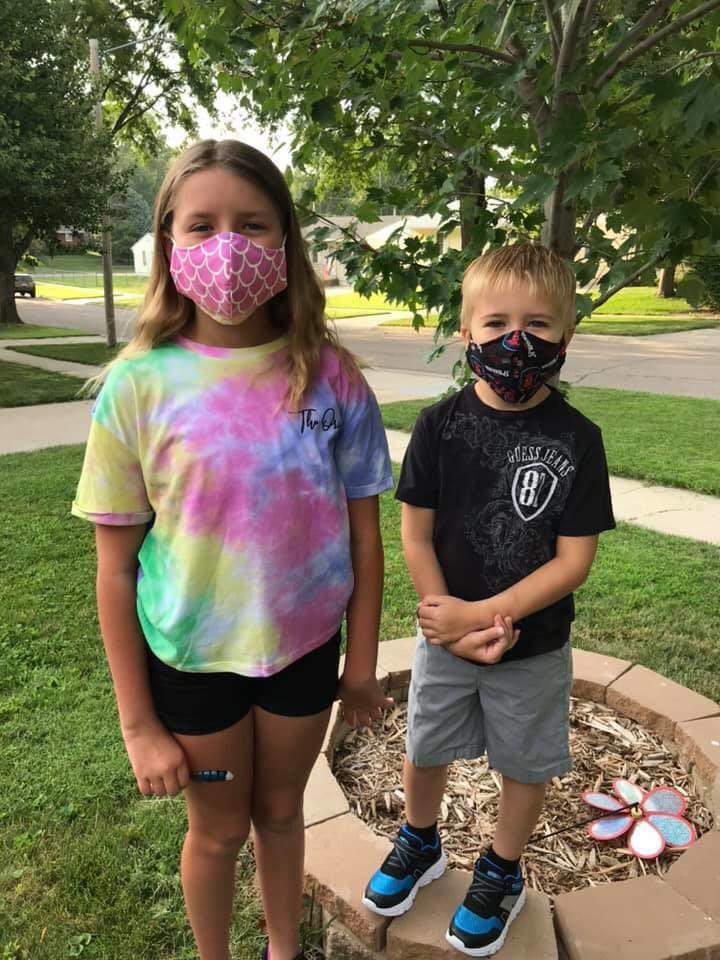 Kindergarten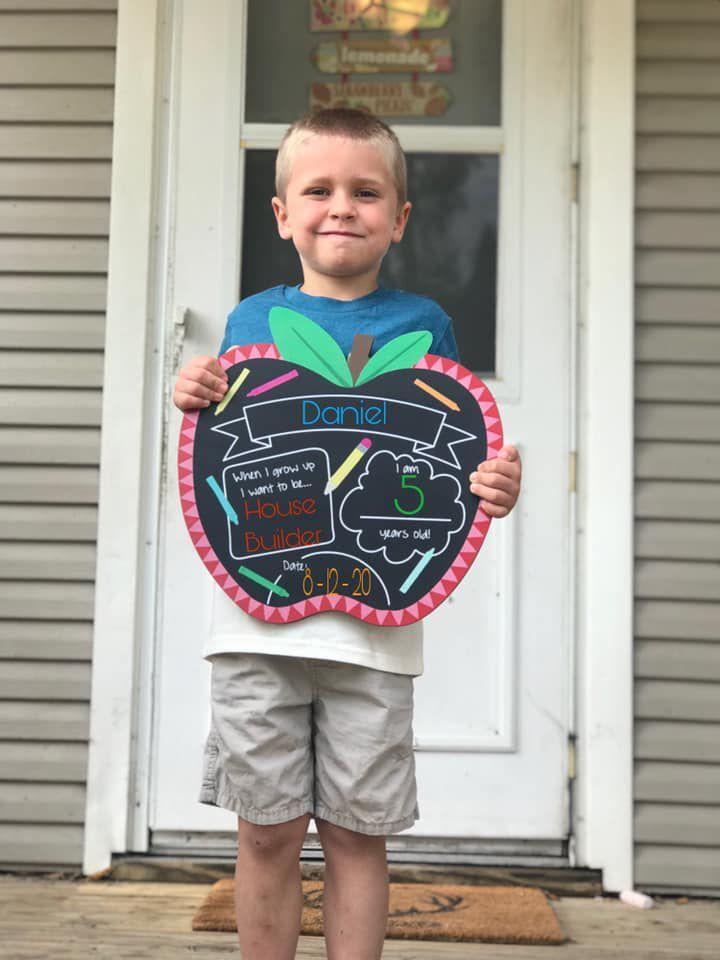 Liam kindergarten Belmont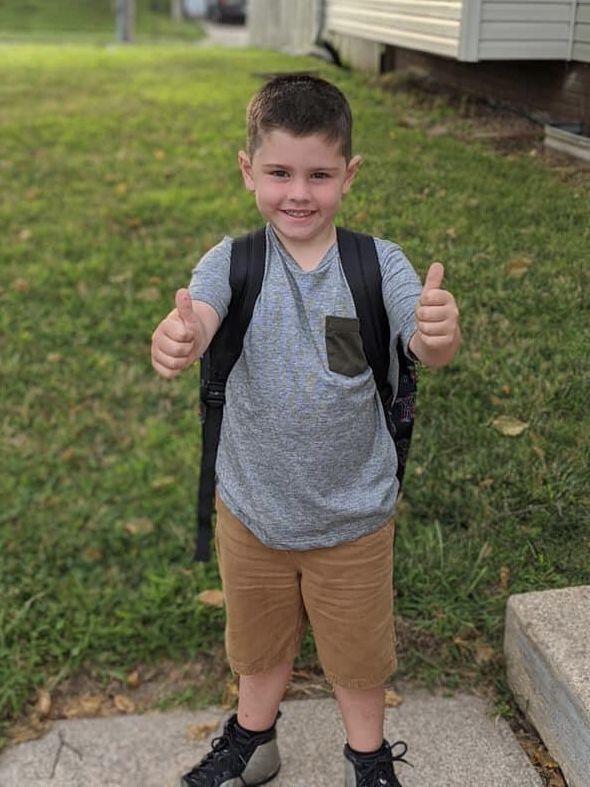 Kale 9th grade Lincoln Southwest and Emery 5th grade at Adams Elementary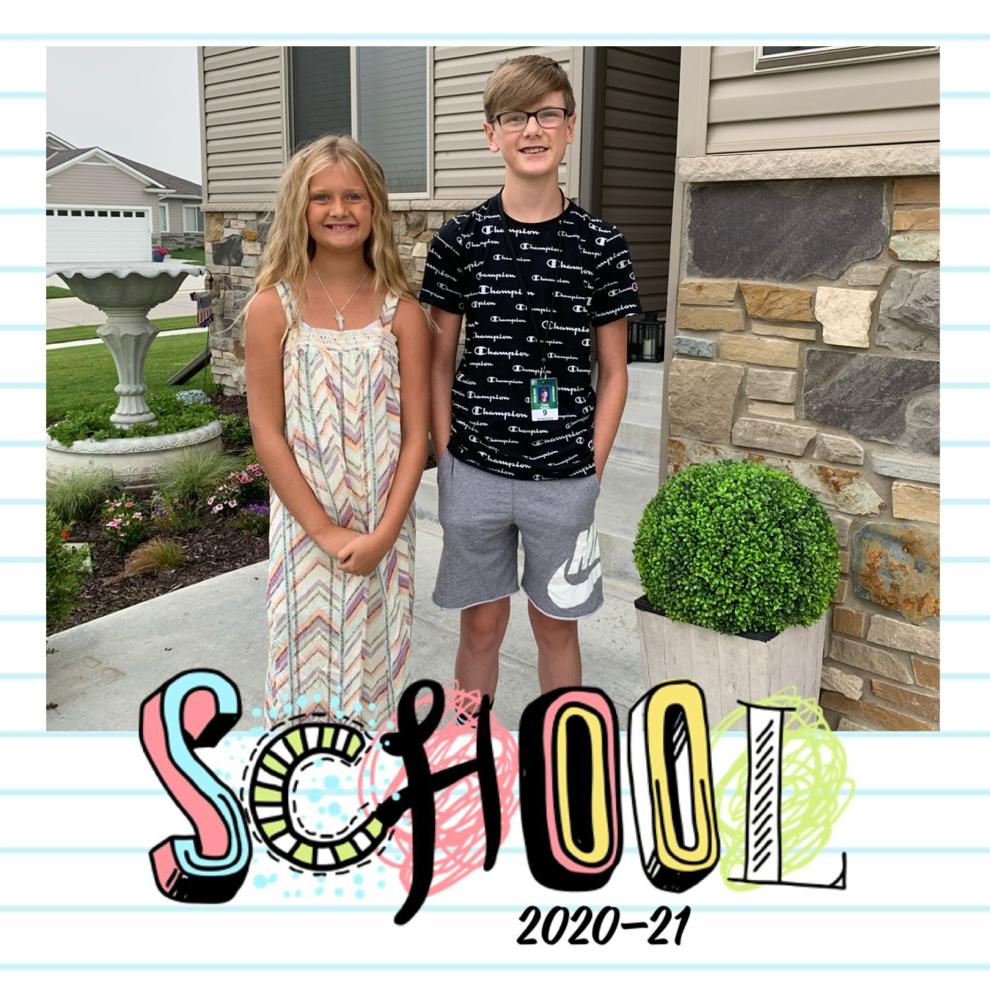 Kindergarten
Kindergarten 3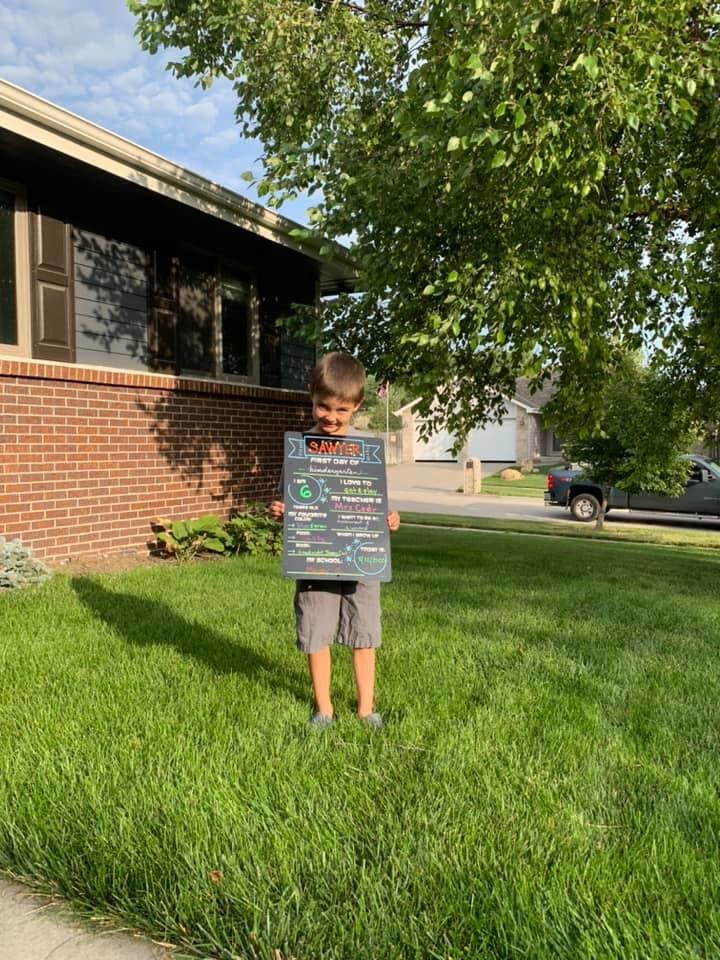 Henry 4th grade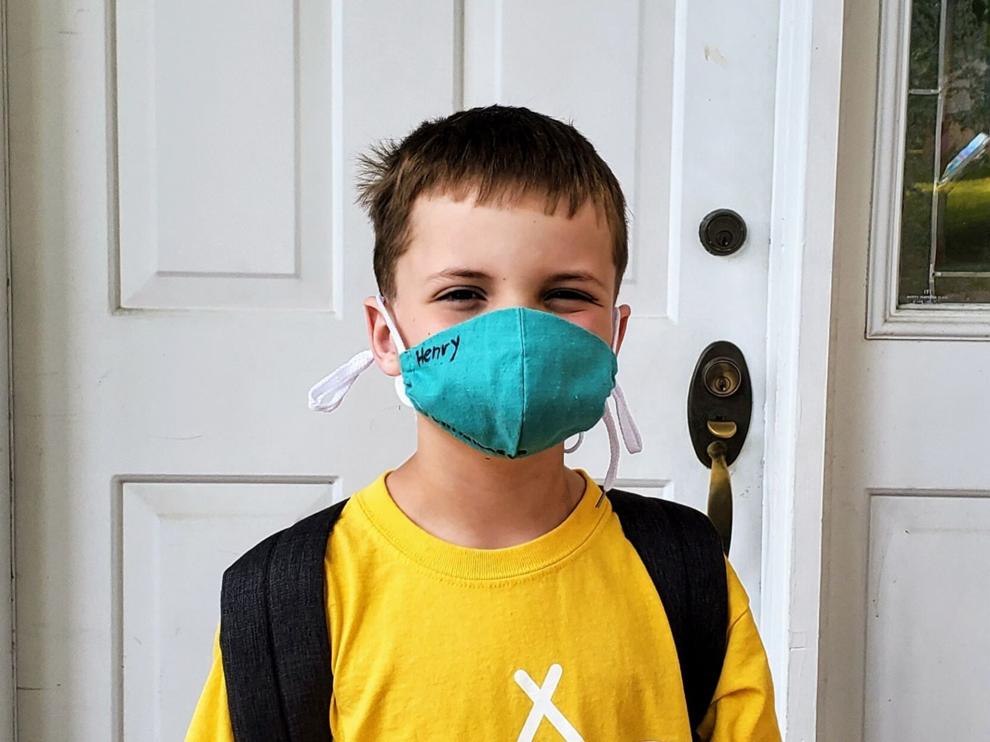 Ist day of 4th grade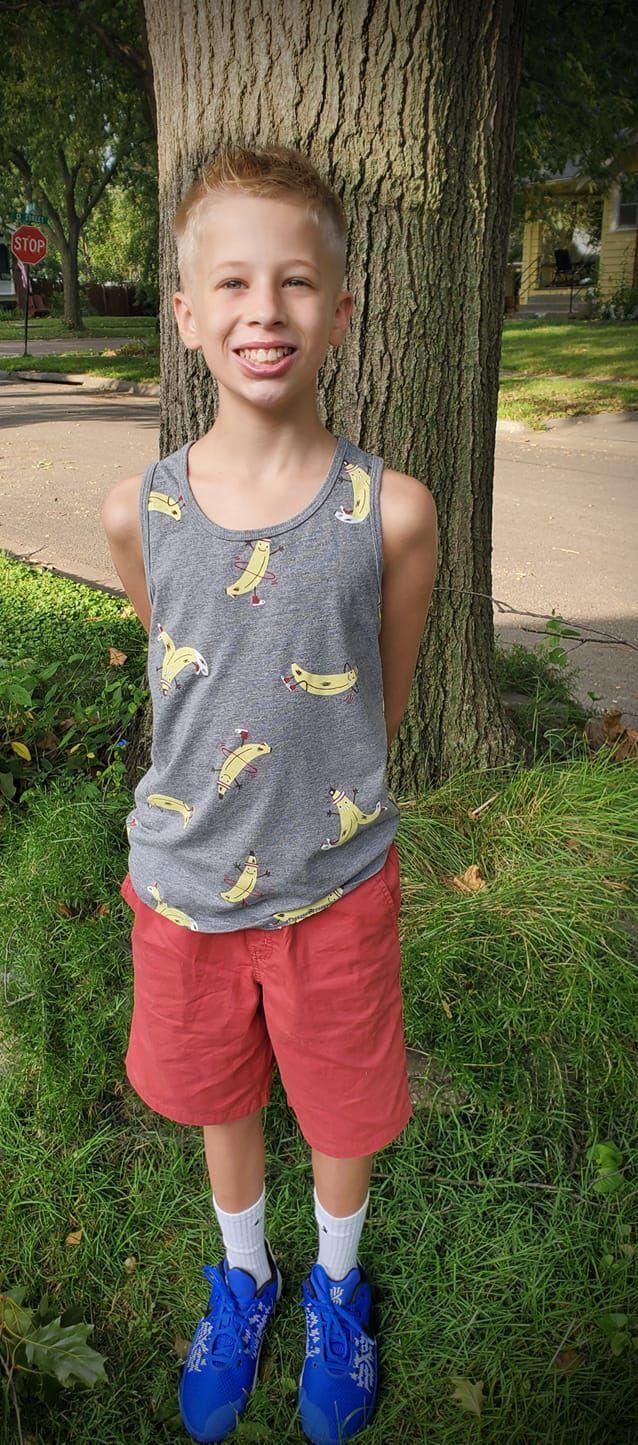 Hattan's 1st day of kindergarten

First day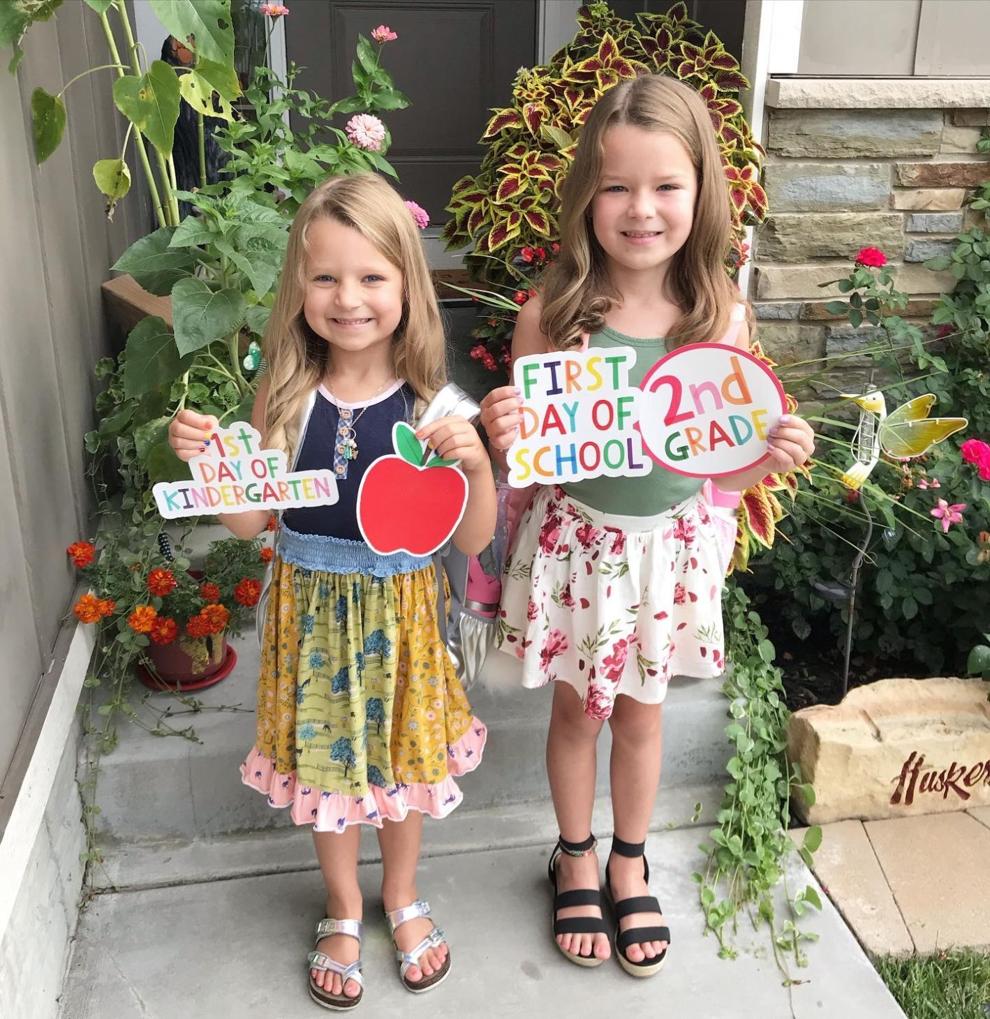 First day of Kindergarten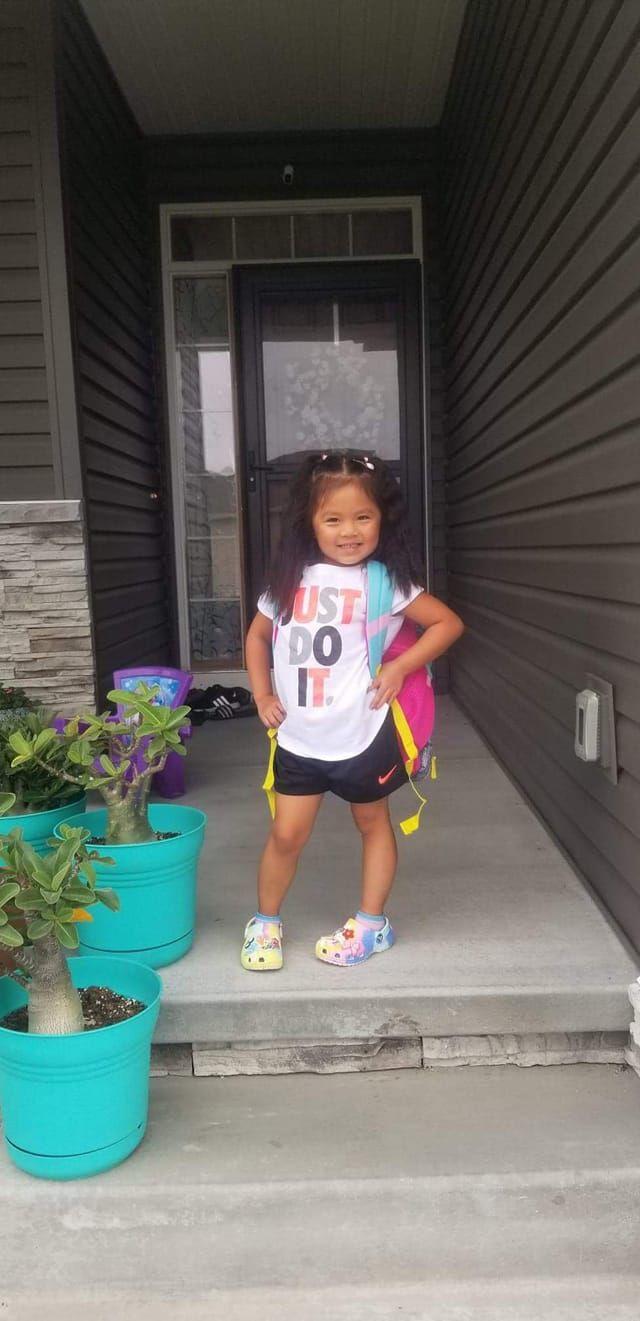 First day of middle school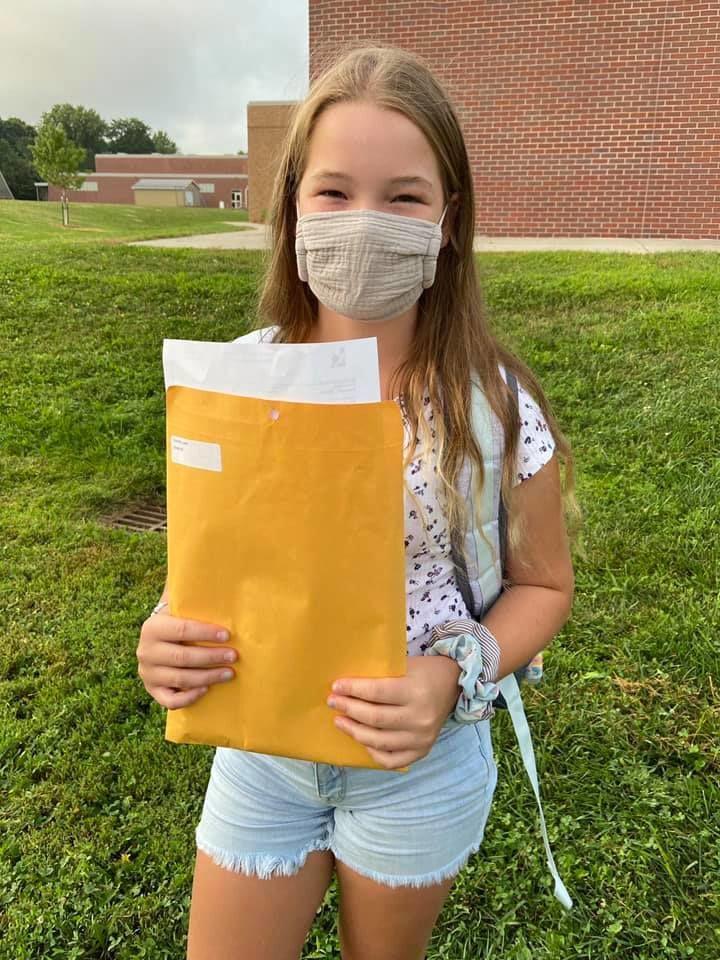 First day of 4th grade for Miss Delia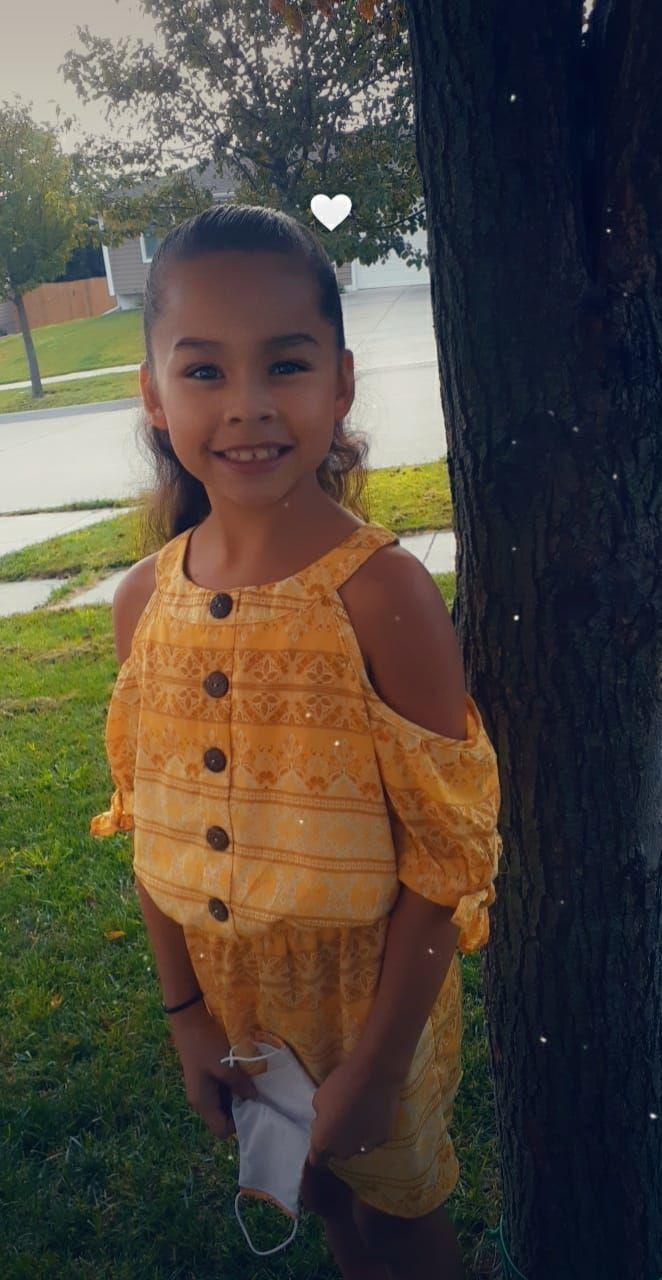 First day of 5th grade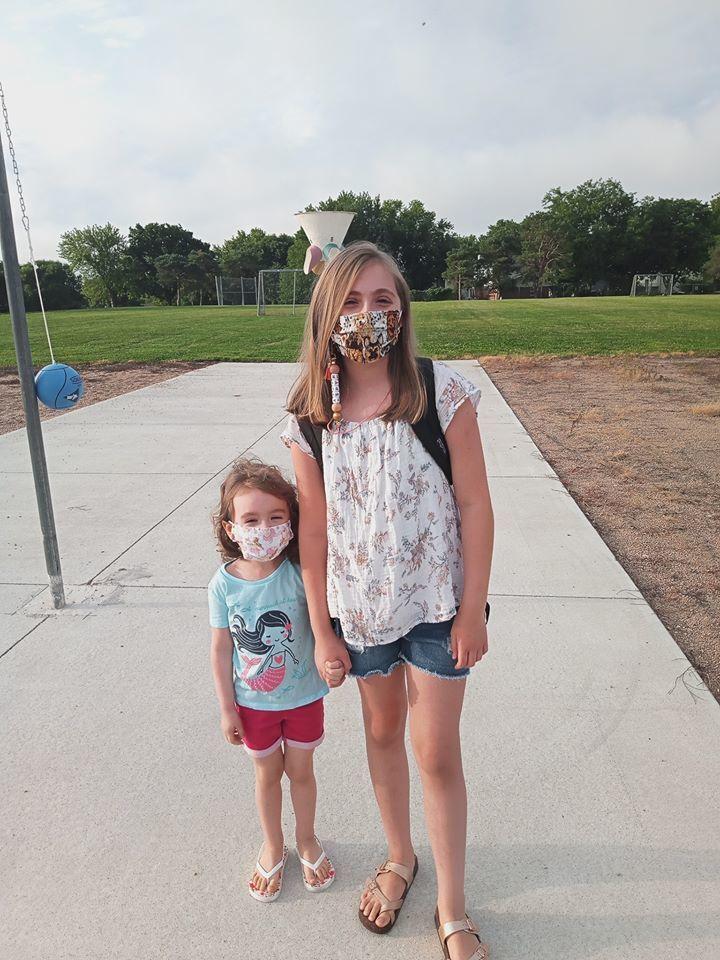 First Day 17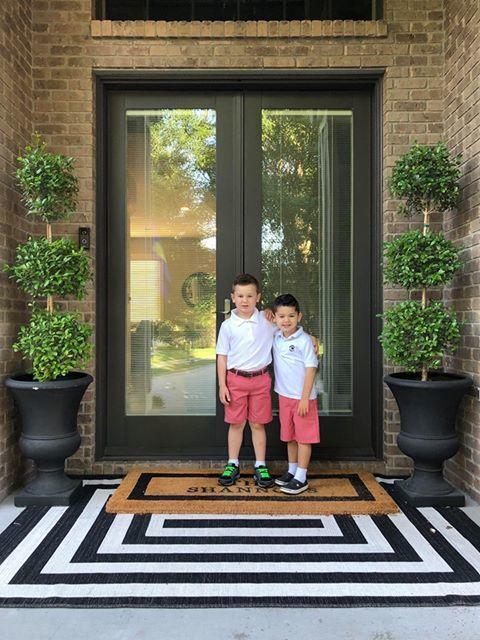 First Day 18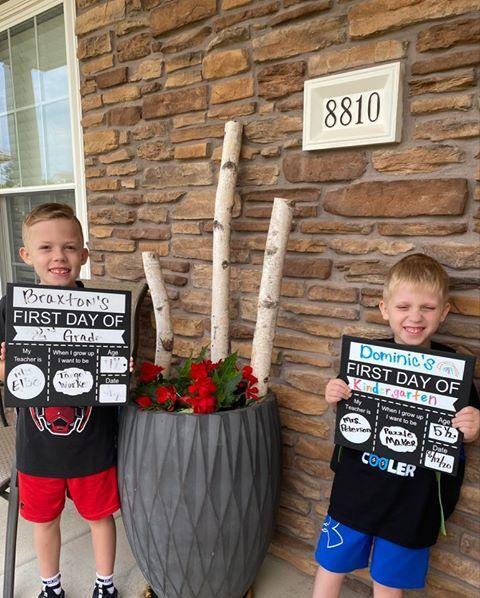 First Day 13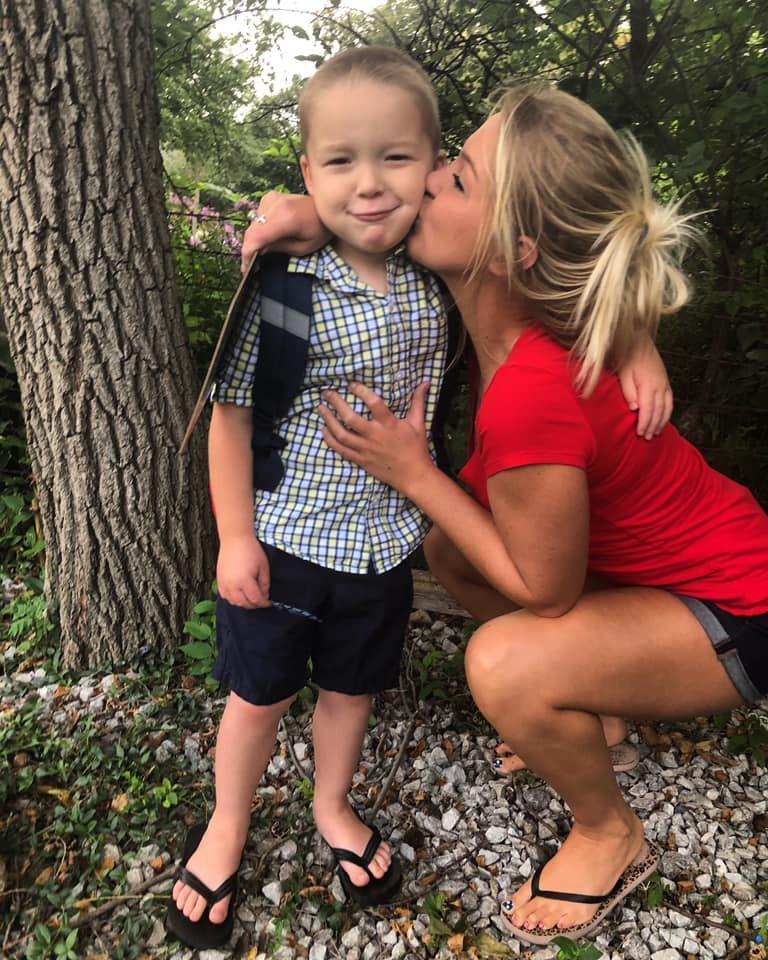 First Day 14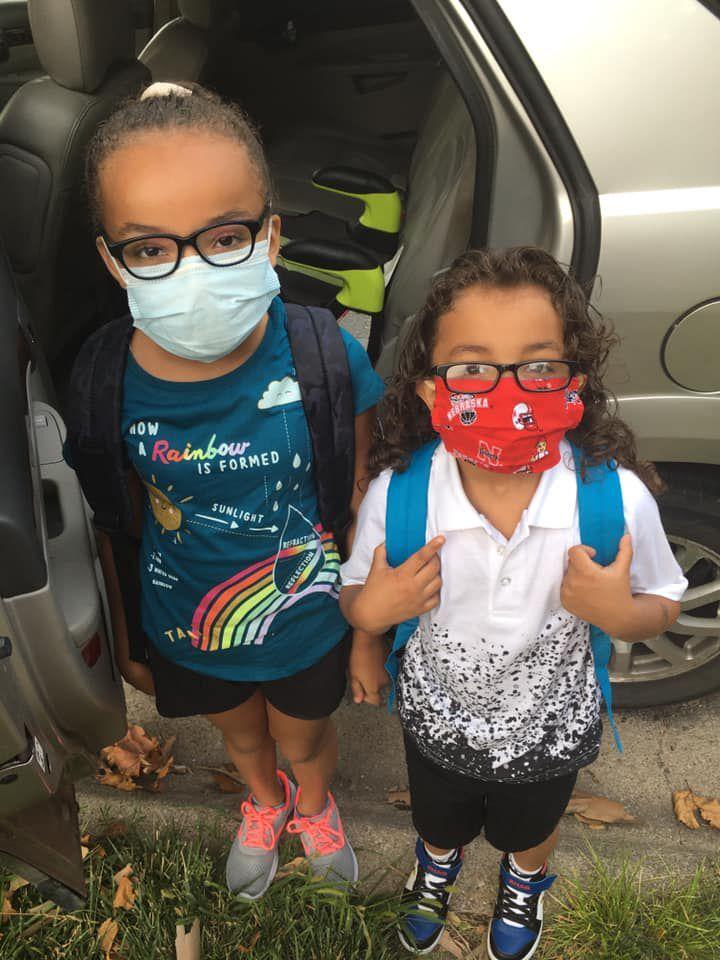 First Day 15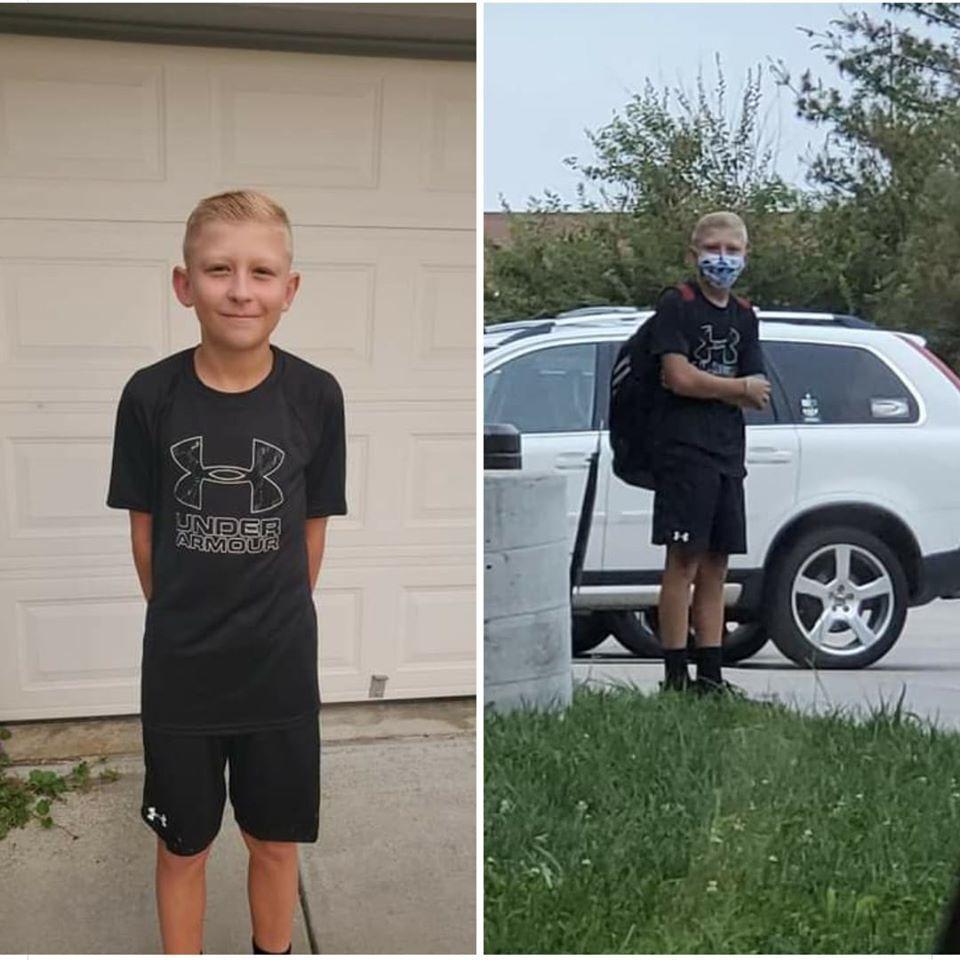 First Day 10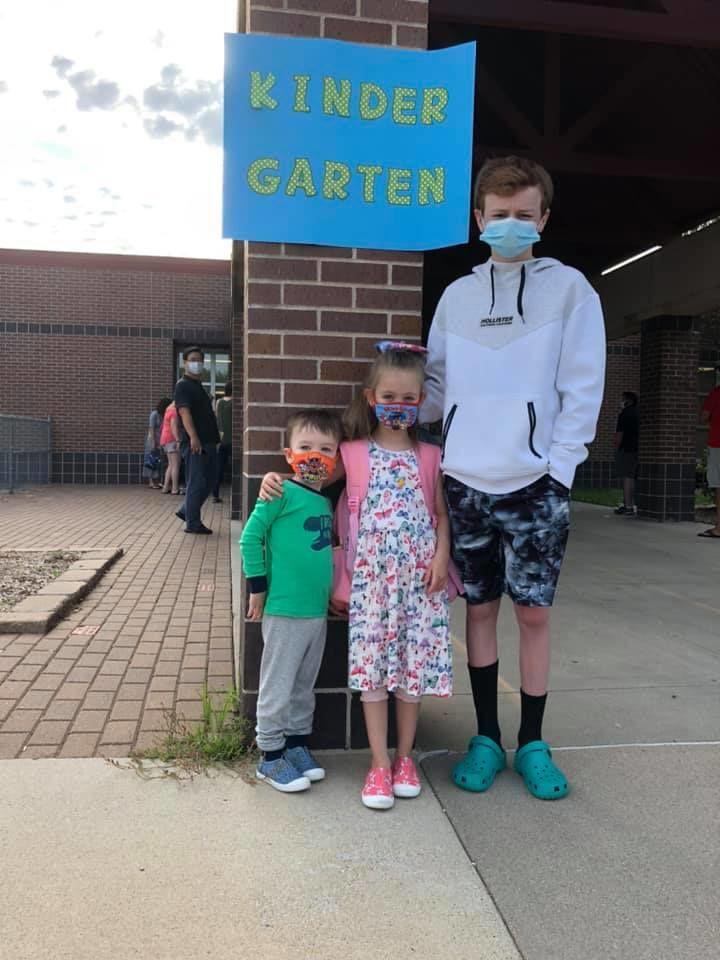 First day of kindergarten at Eastridge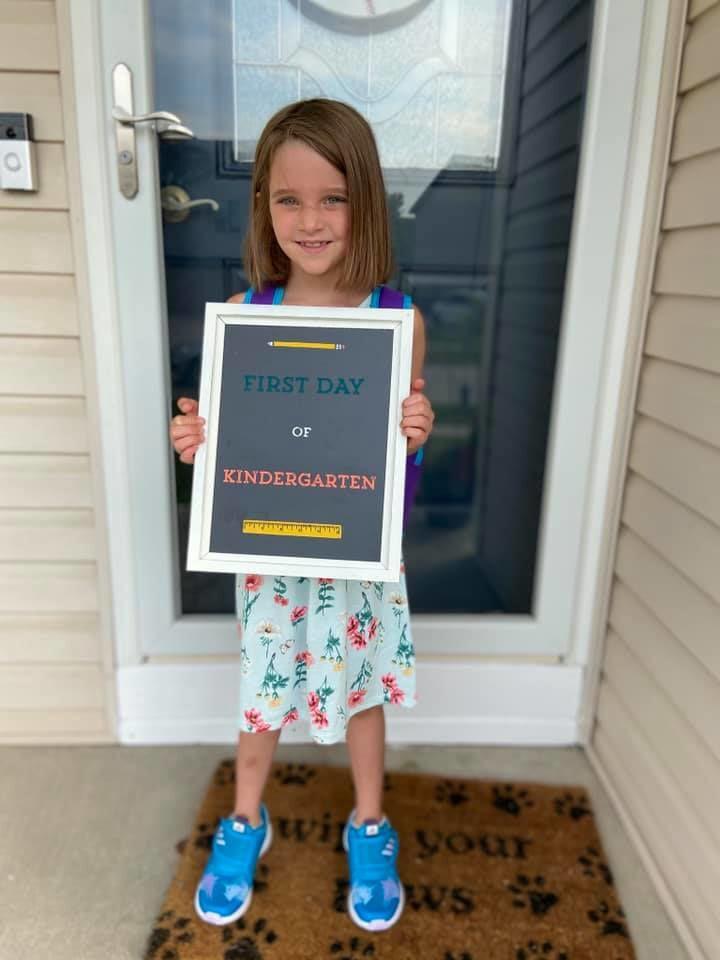 First Day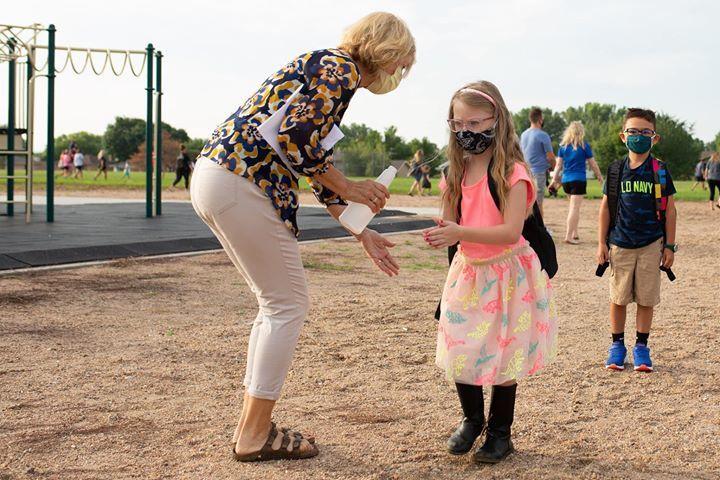 Fifth grade at Arnold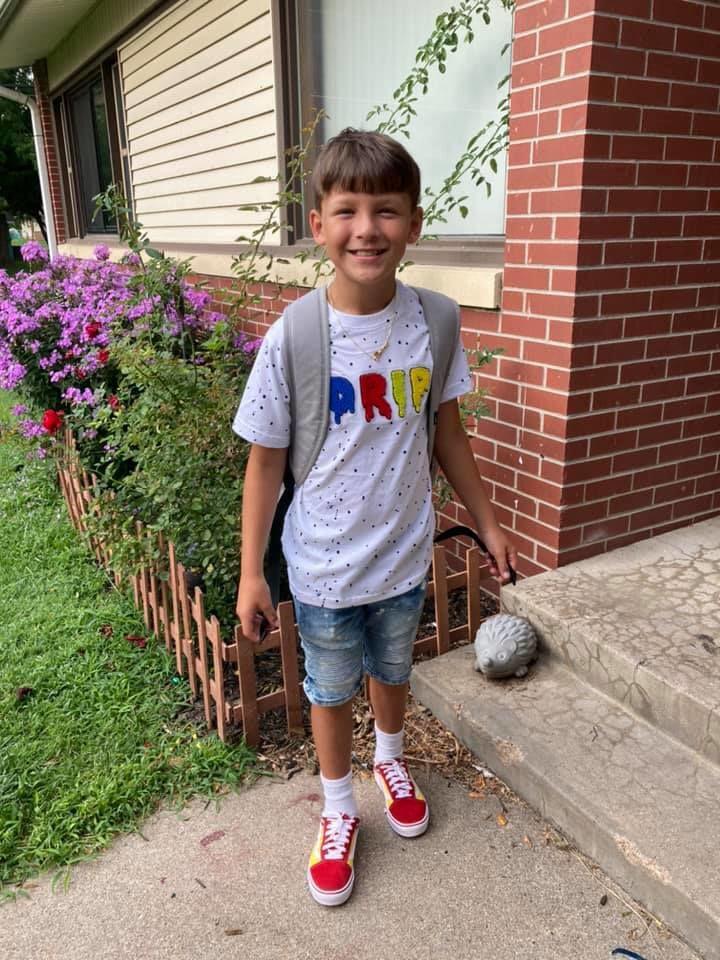 2nd grade 2.jpg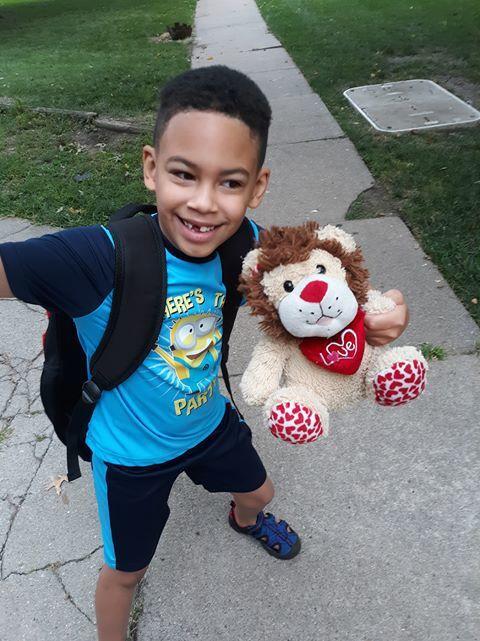 1st grade & kindergarten.jpg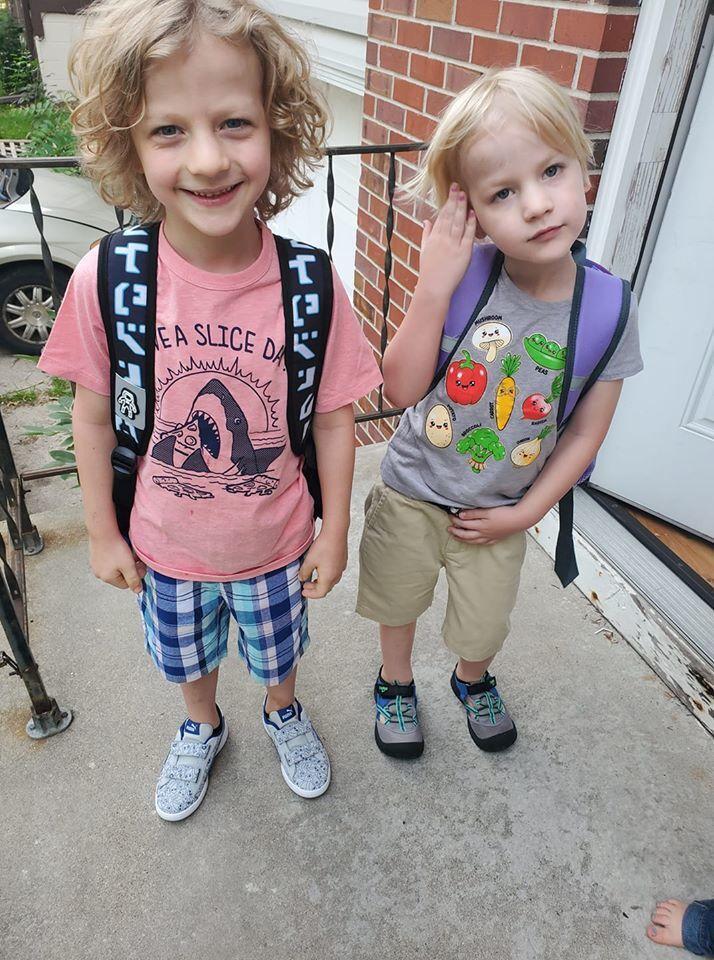 1st and 3rd Grade.jpeg
5th and 2nd grade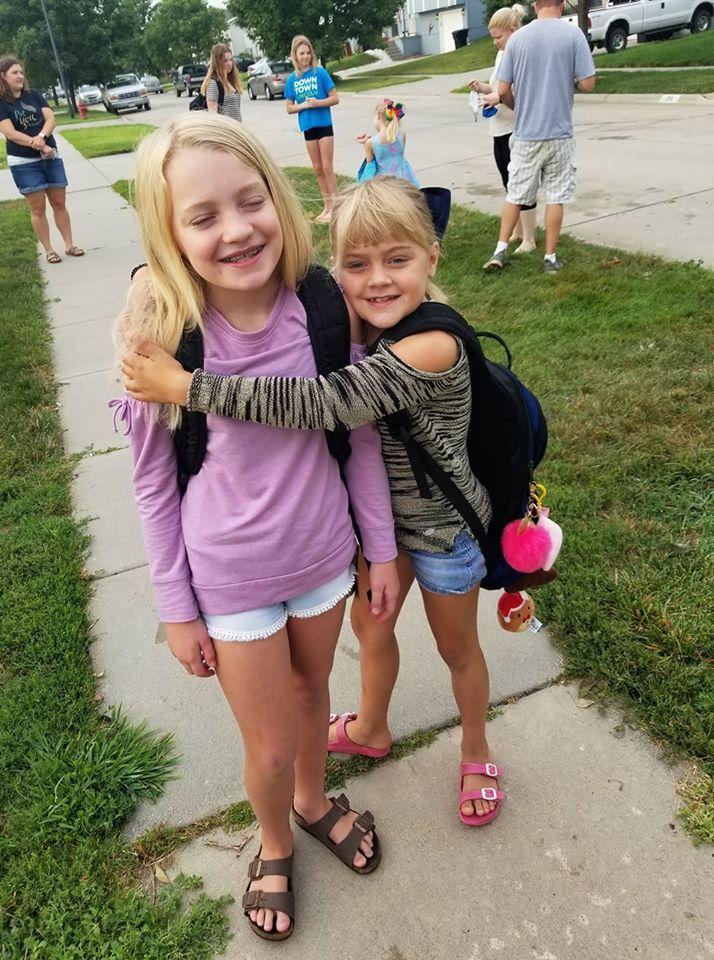 3rd & 5th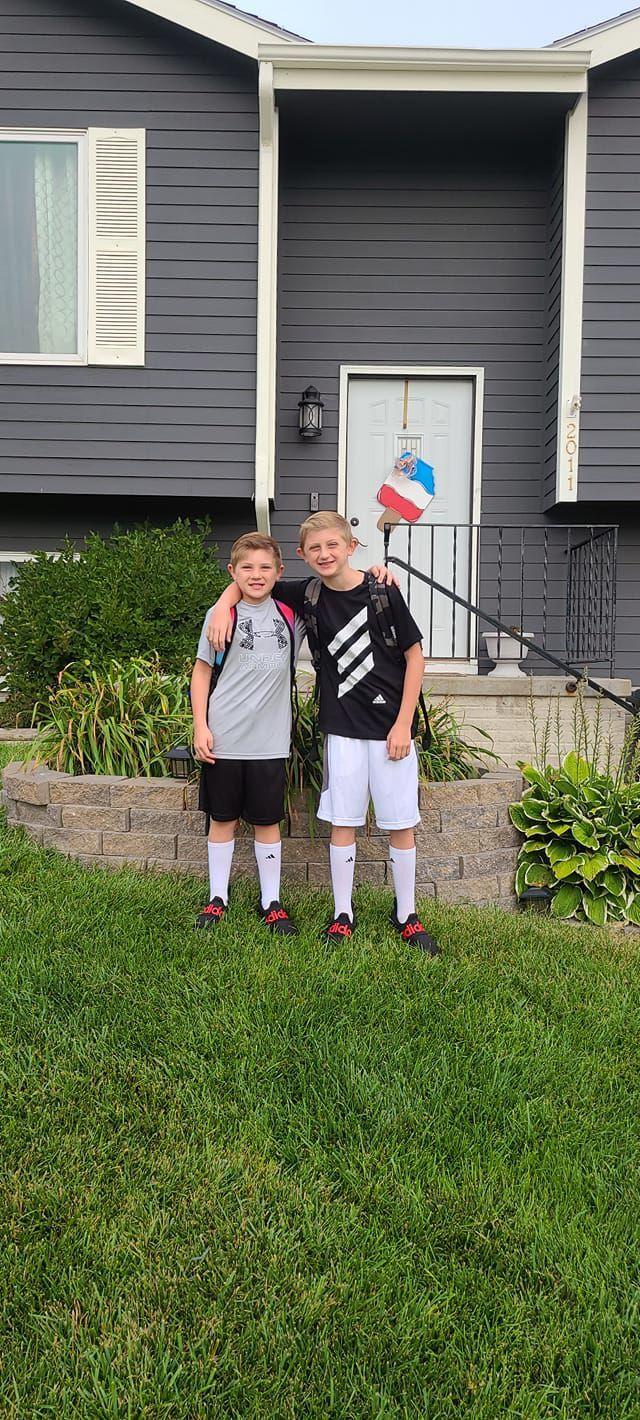 2nd grade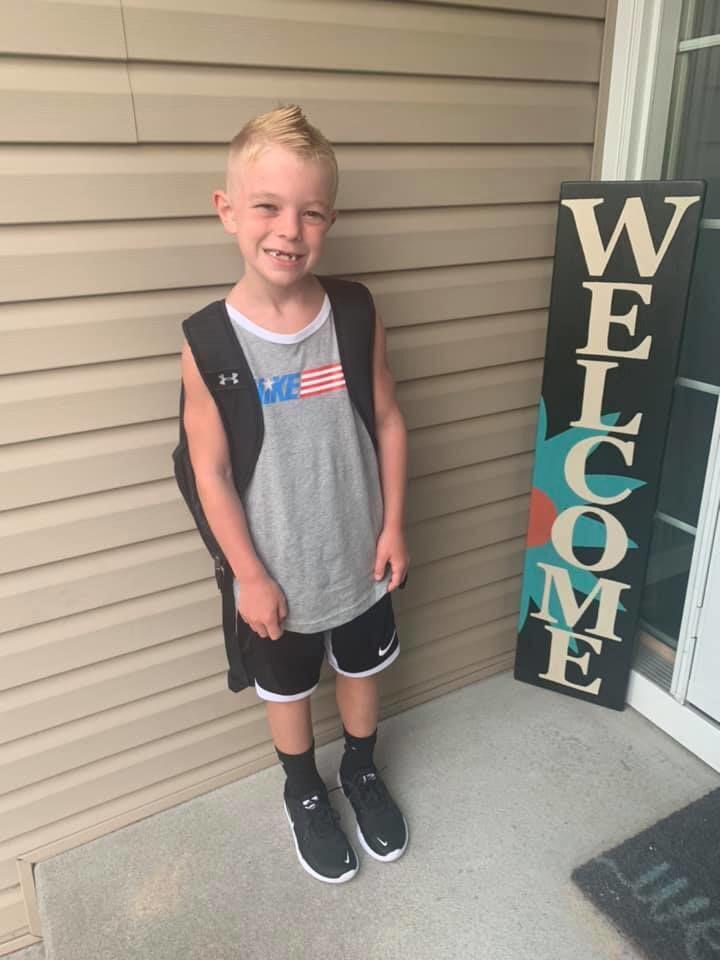 3rd and 1st grader.... Little brother is pretty excited about this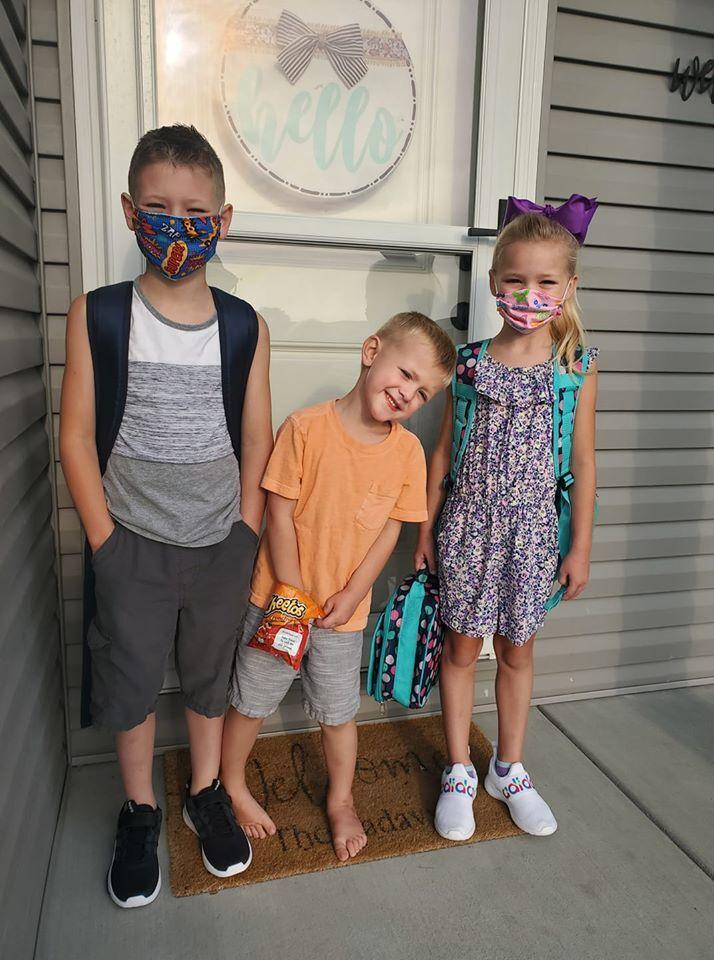 1st and 5th grades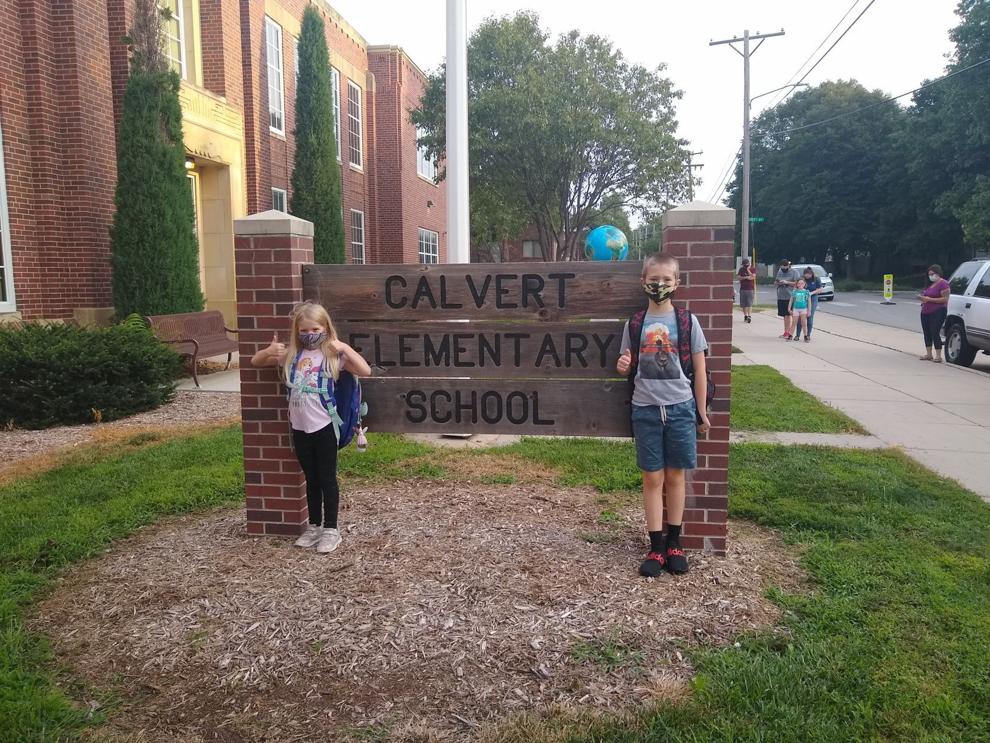 Eden's 1st Day of Kindergarten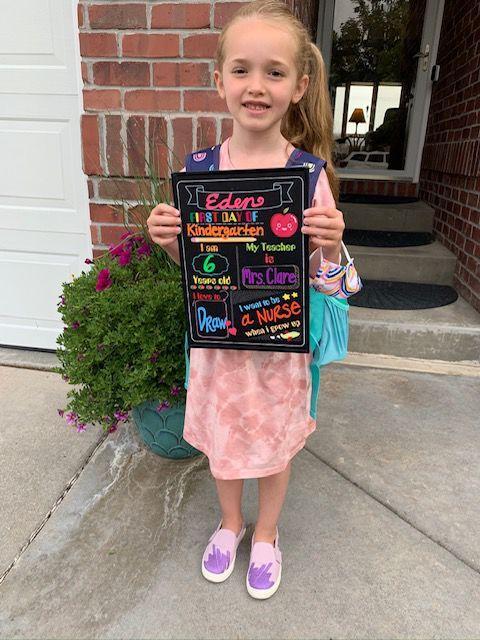 Eli first grade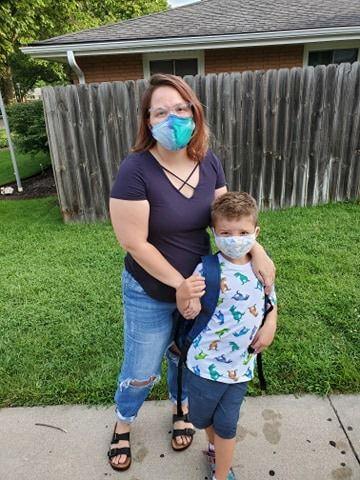 Deacon and Aubri 2nd and 3rd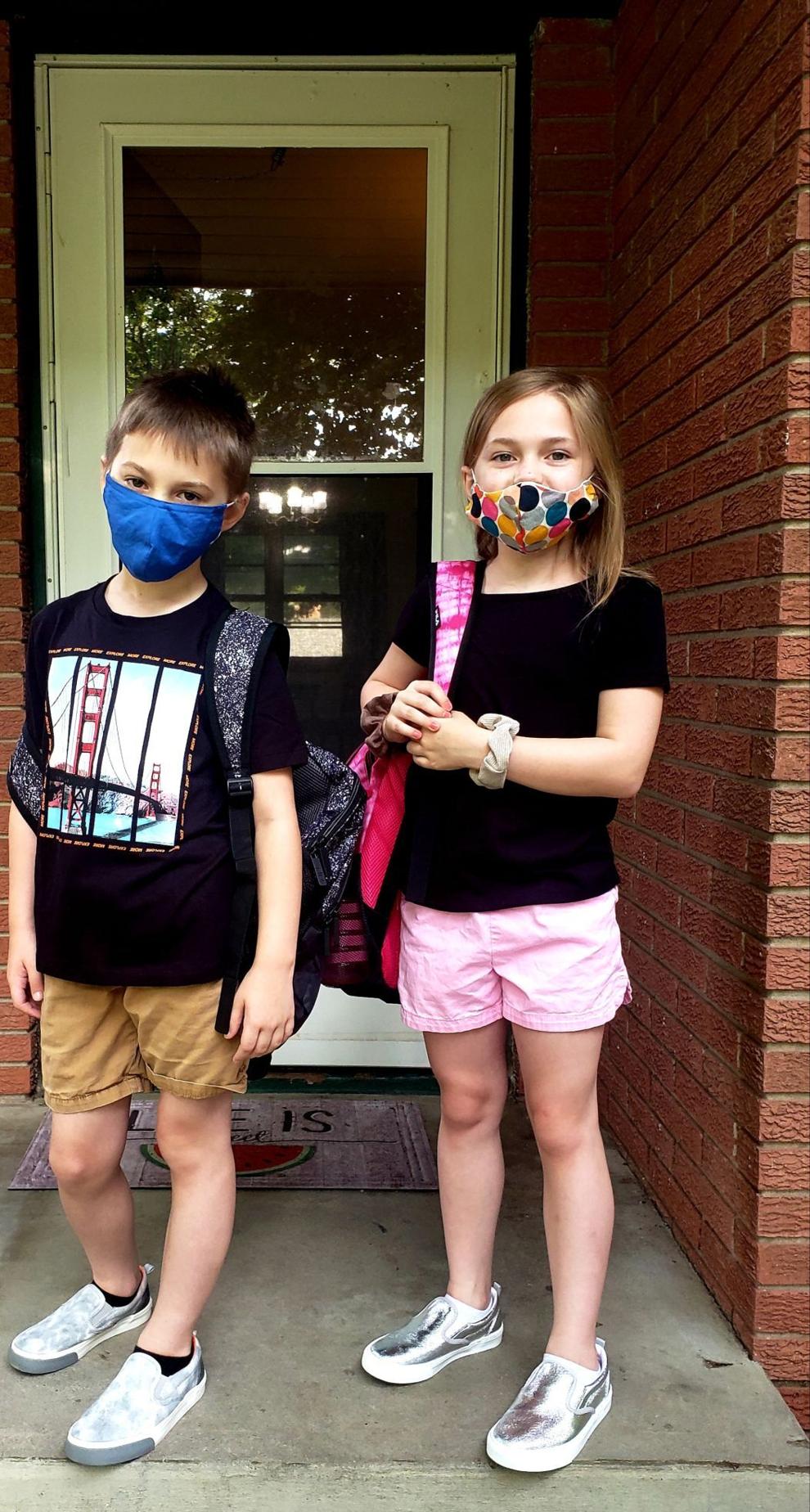 Demetri and amahni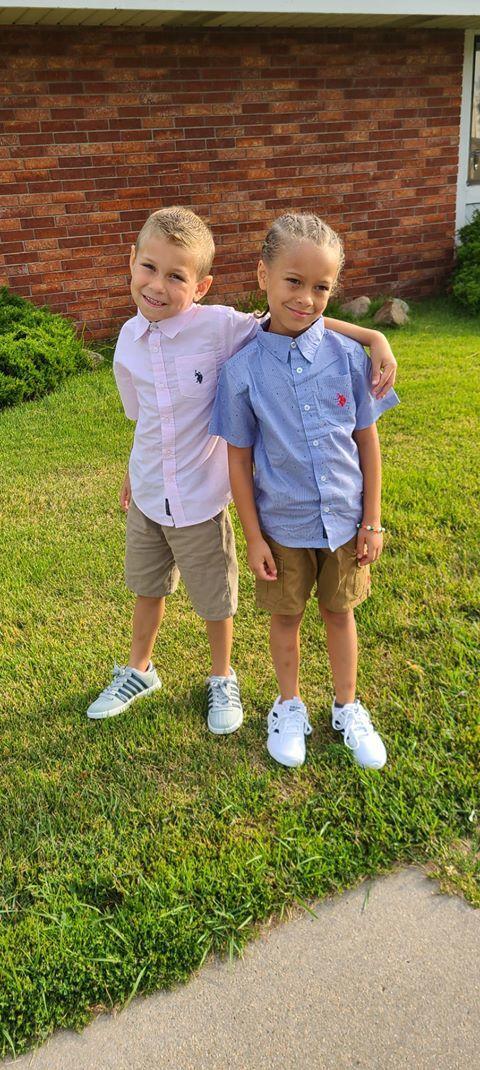 Dylan 2nd grade Roper Elementary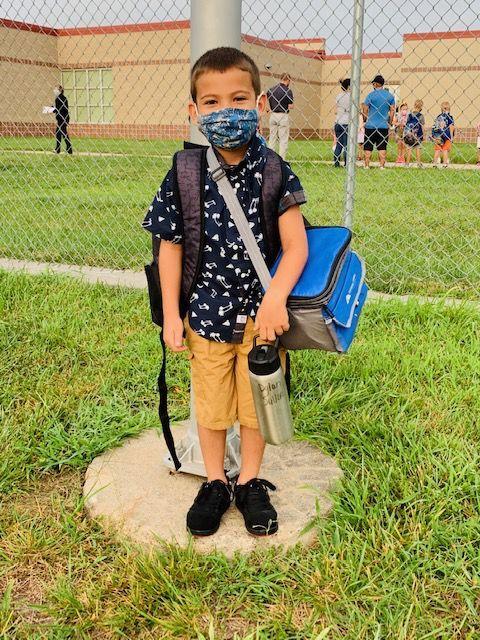 Alice started second grade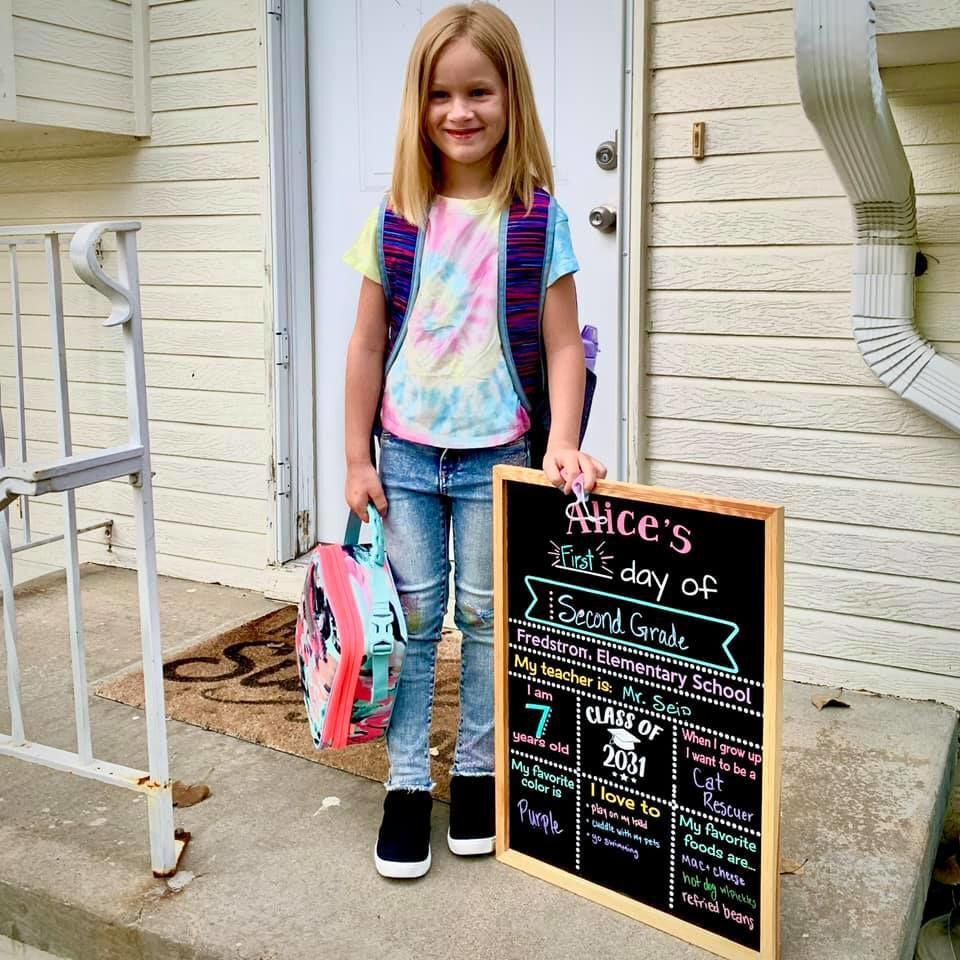 Brysens first day of 1st grade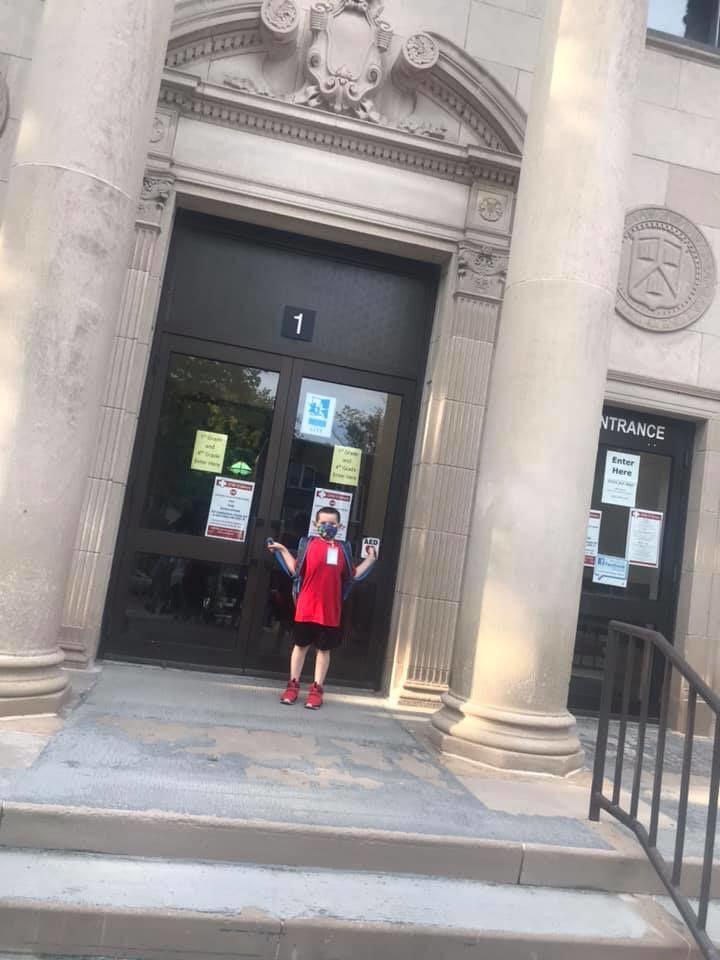 6th grade and 4th grade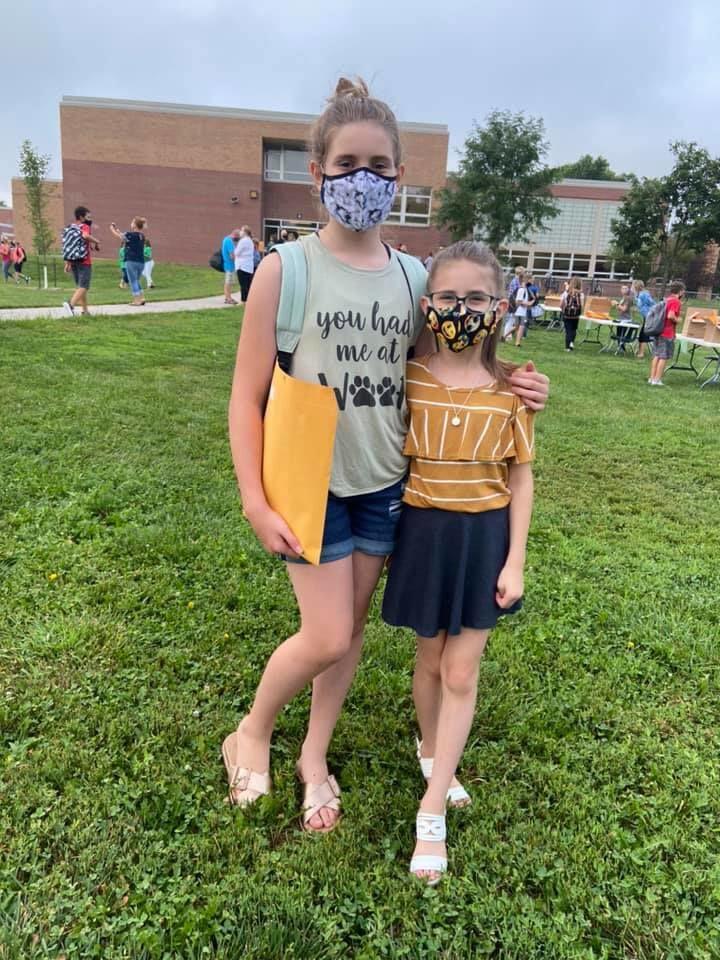 6th grade
Alexis first day of Kindergarten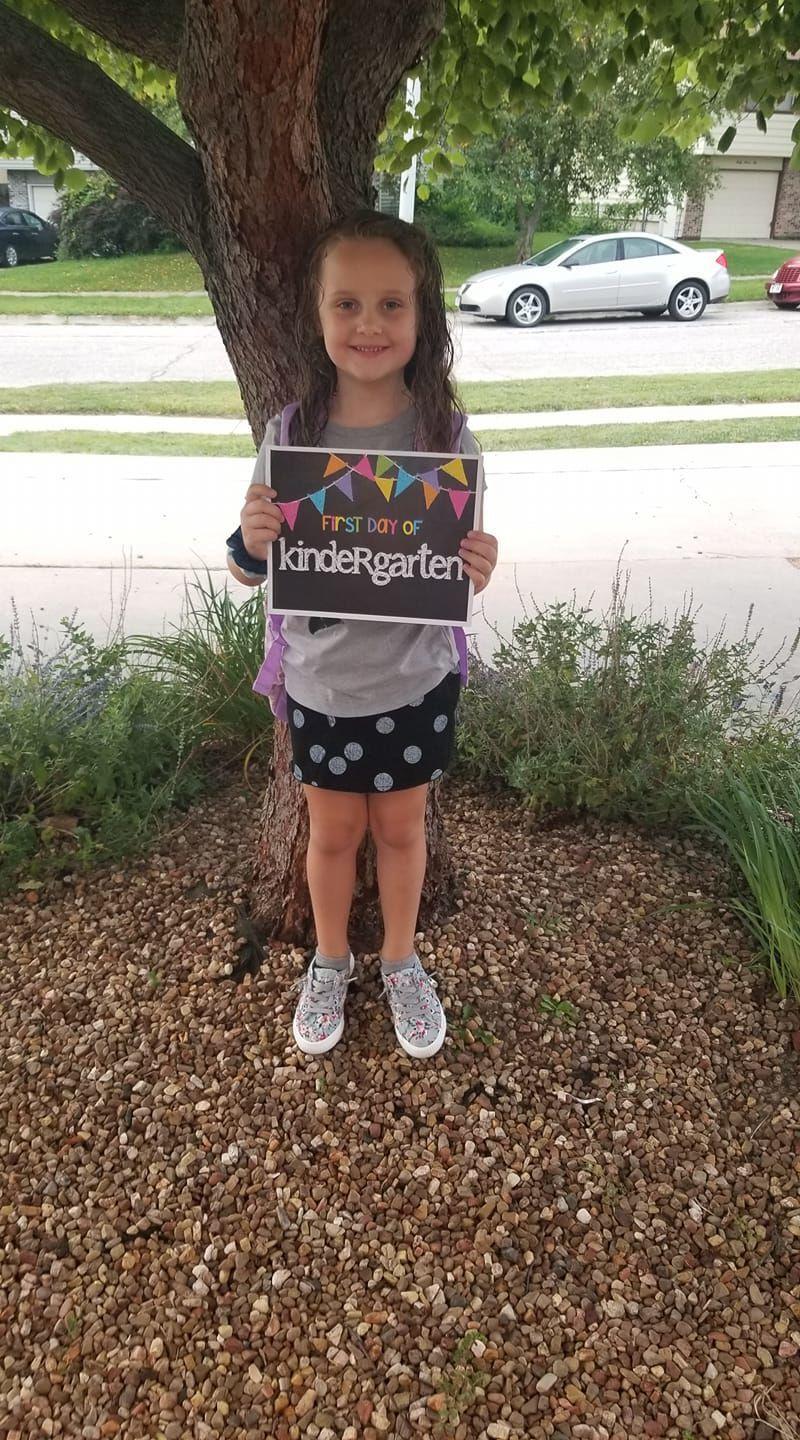 3rd grade at Kloefkorn - Graham
First day 3.jpg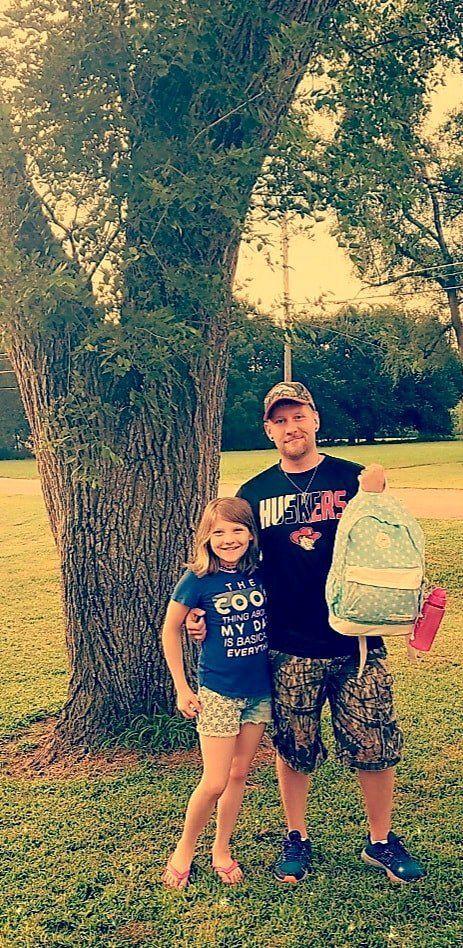 Blake 5th grade.jpg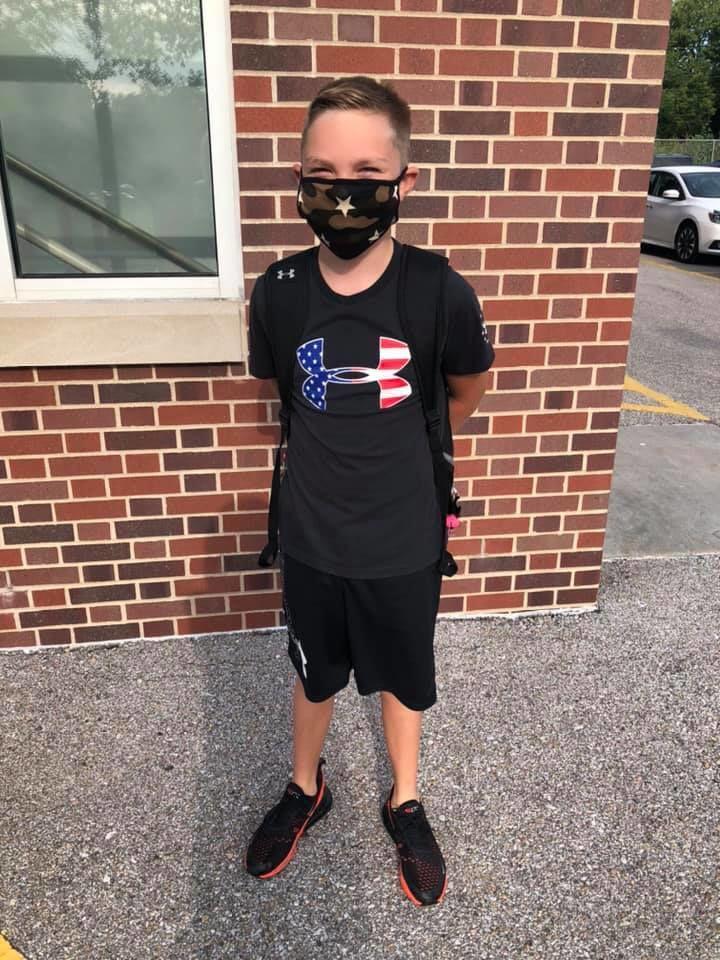 Arya and adalynn first day of second grade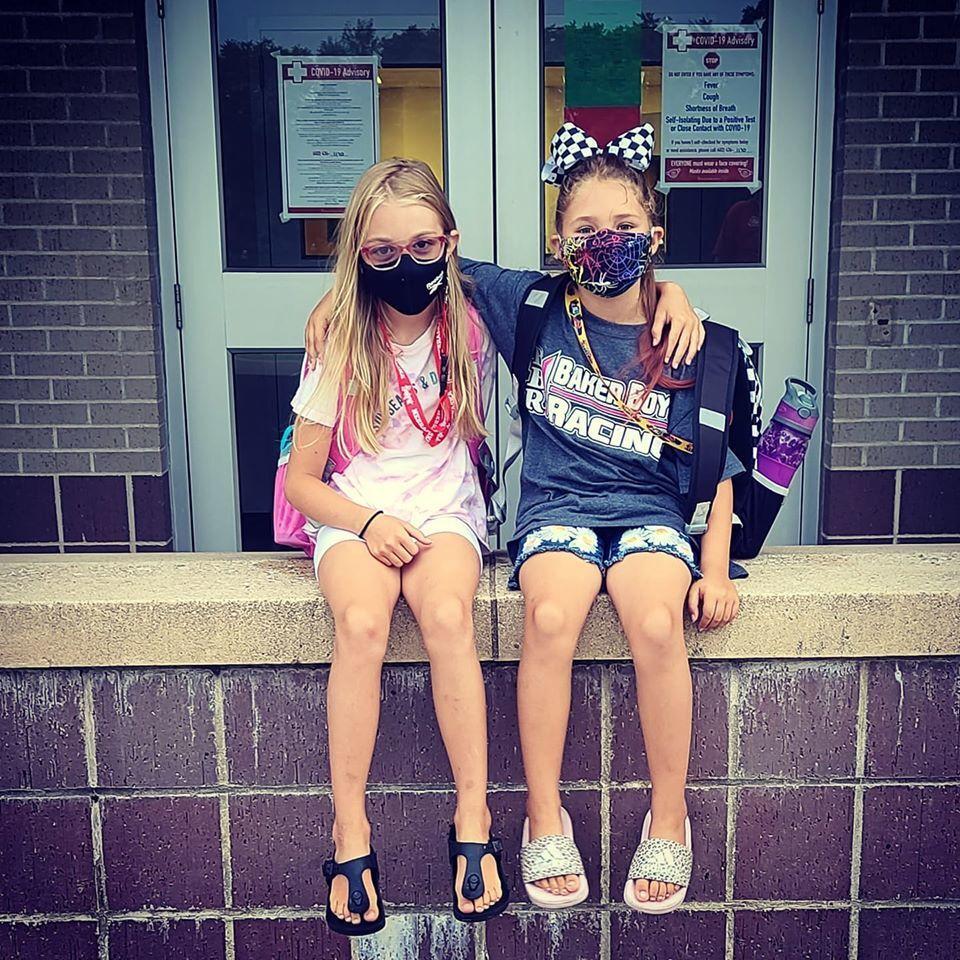 5th grade, Belmont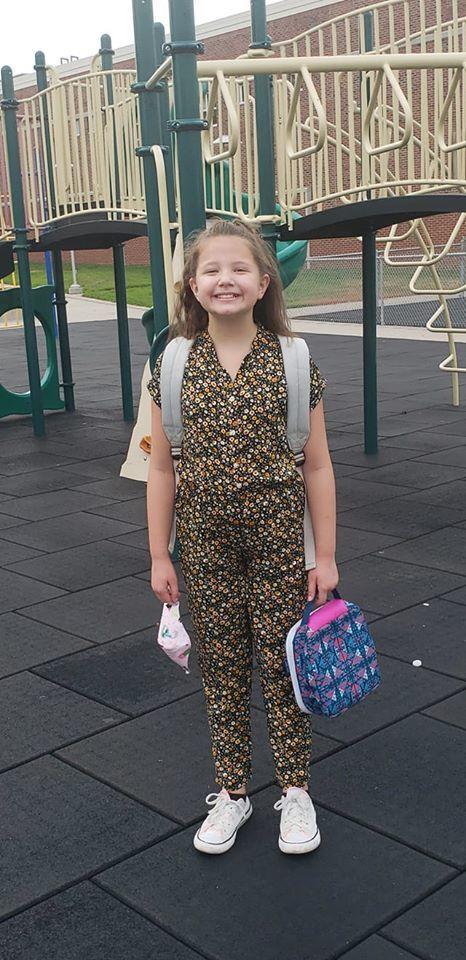 6th grade Mickle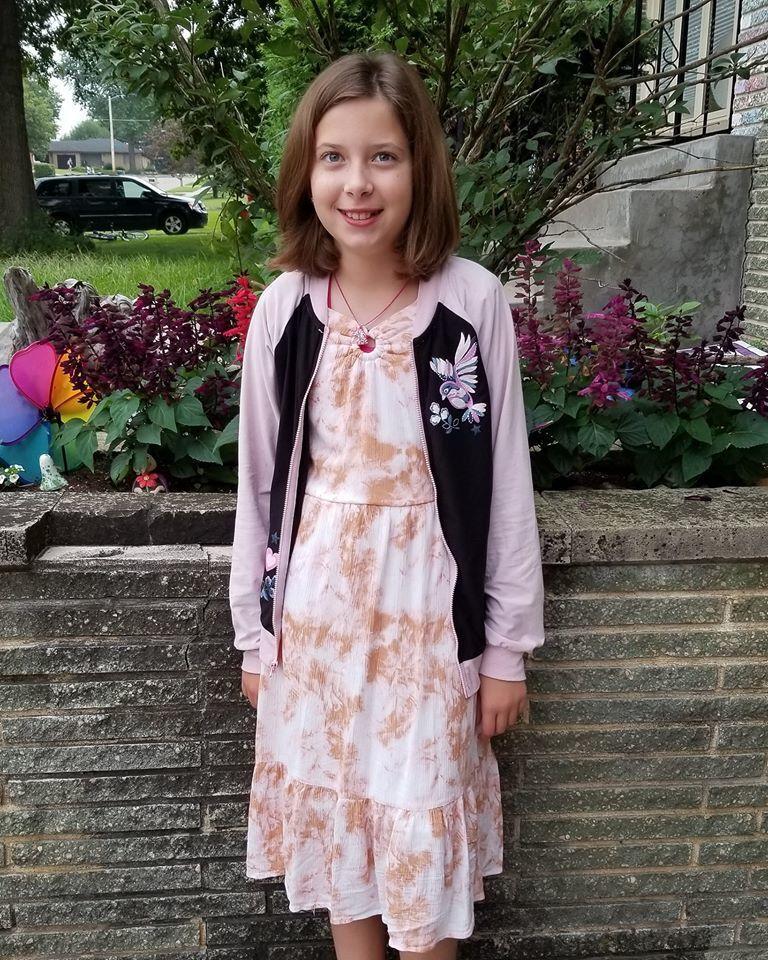 Alexander 1st day Kindergarten Belmont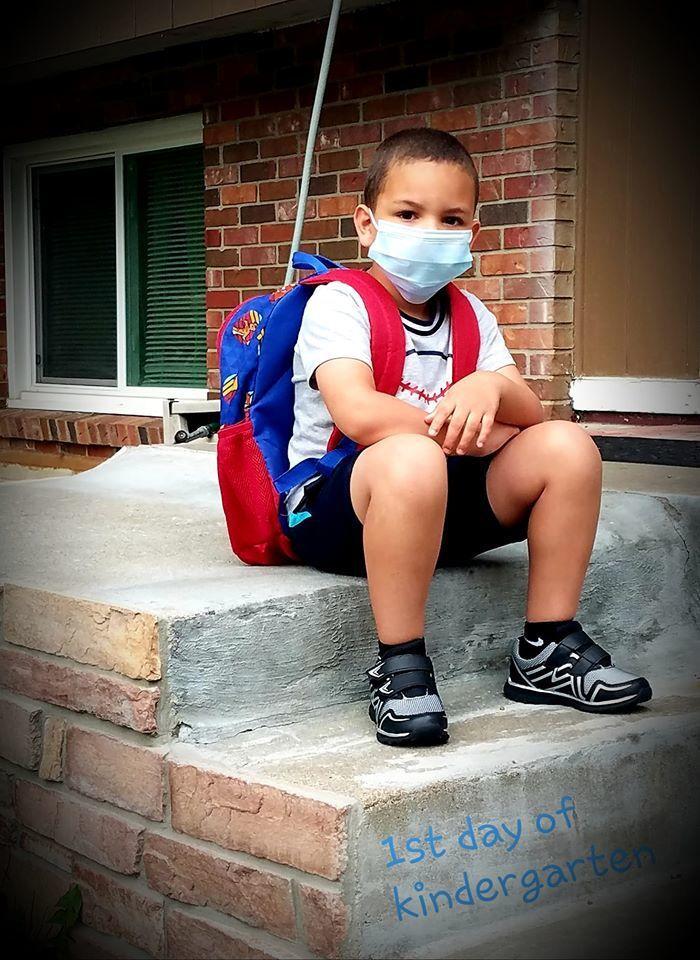 2nd grade at Ruth Hill Elementary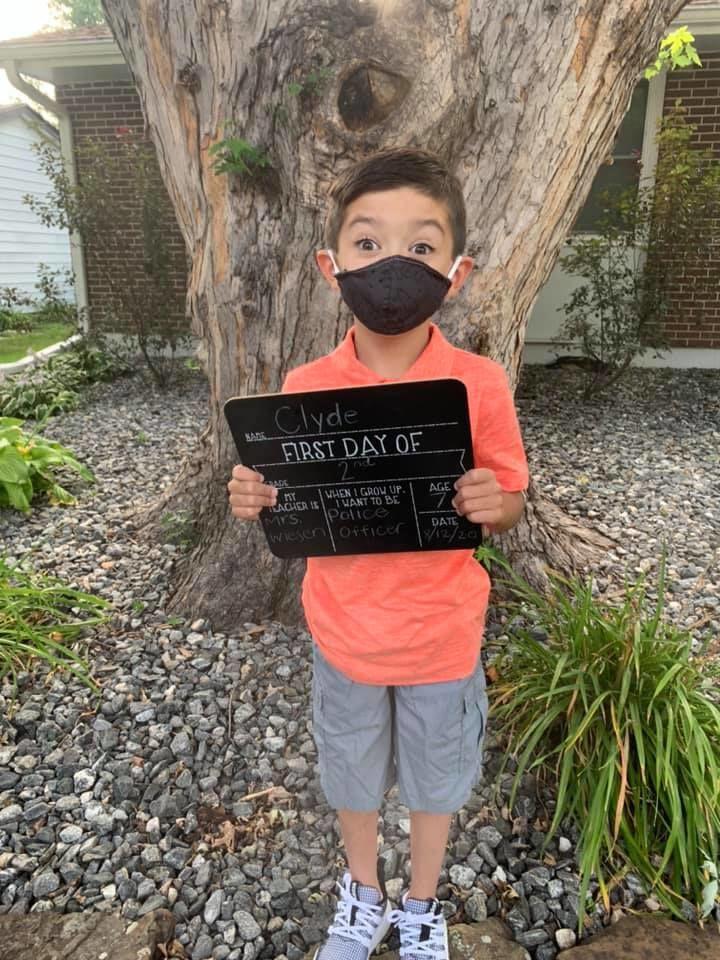 Aubrey's first day of kindergarten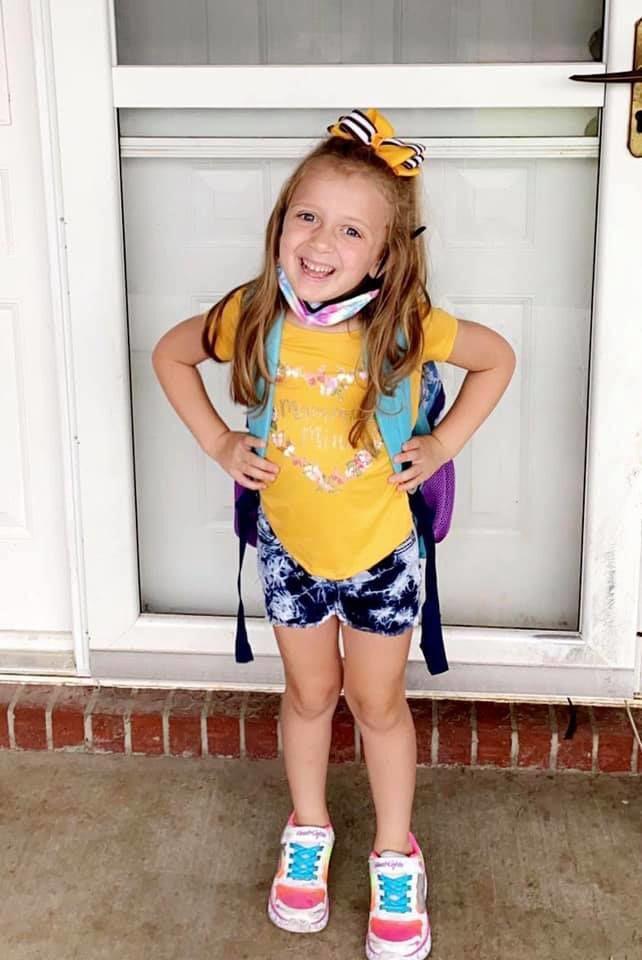 Preston is starting 3rd grade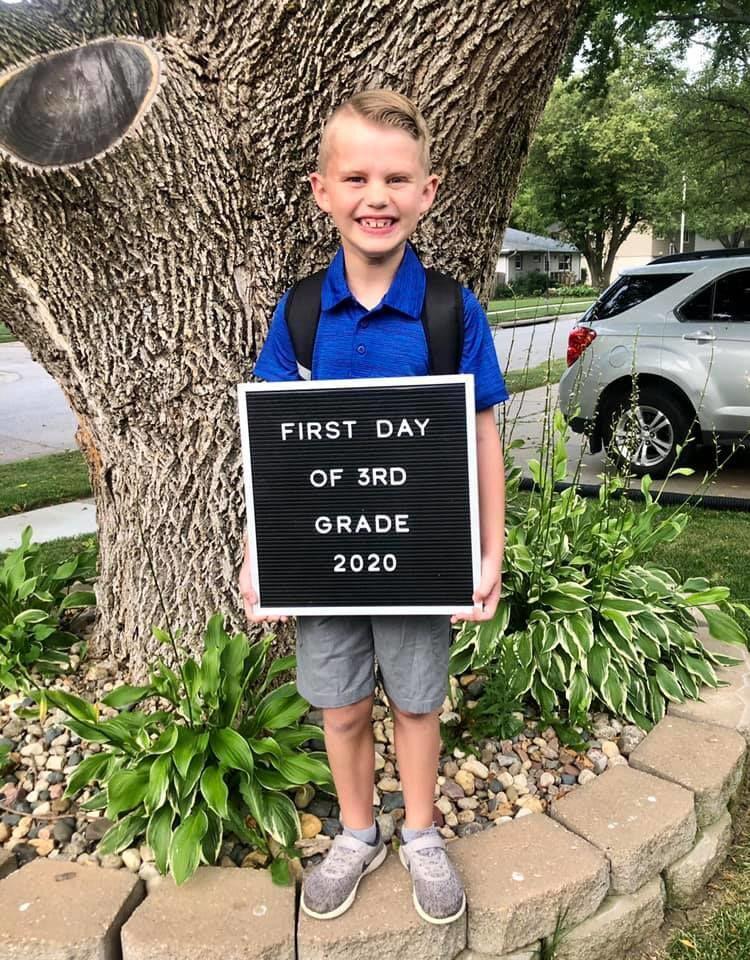 Savannahs 1st day of 4th grade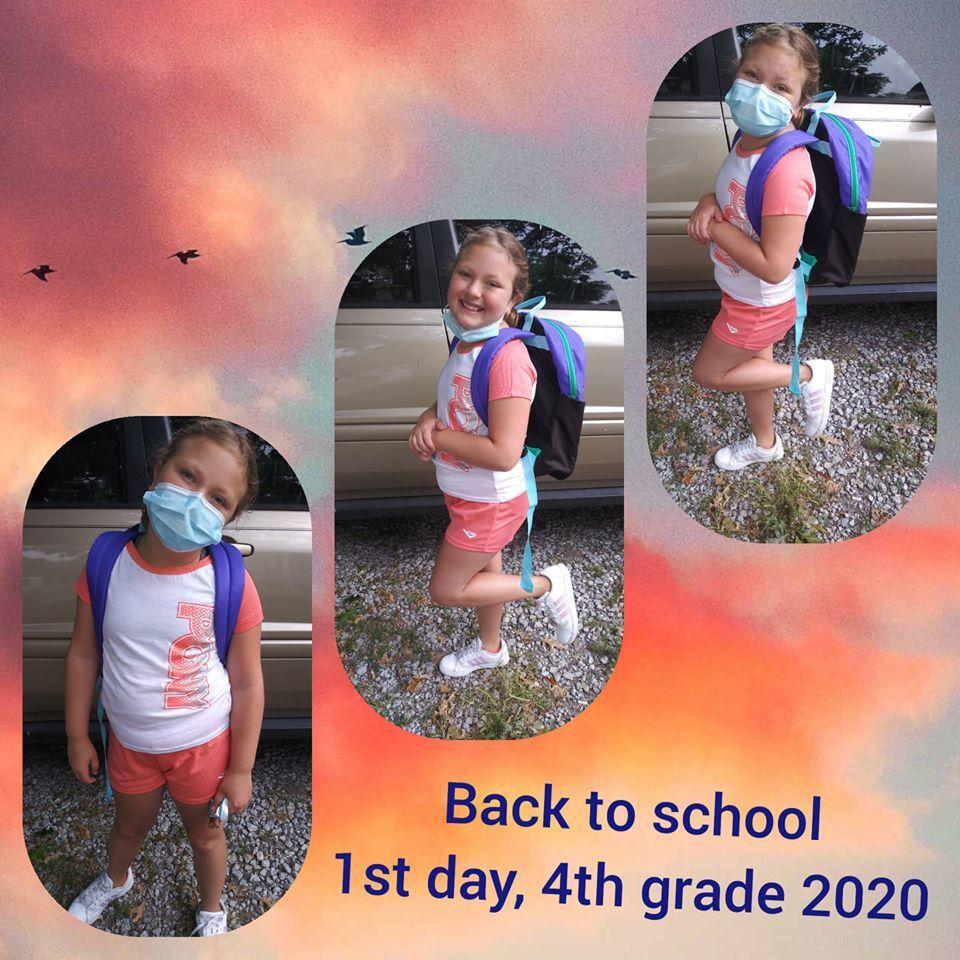 Senior in mask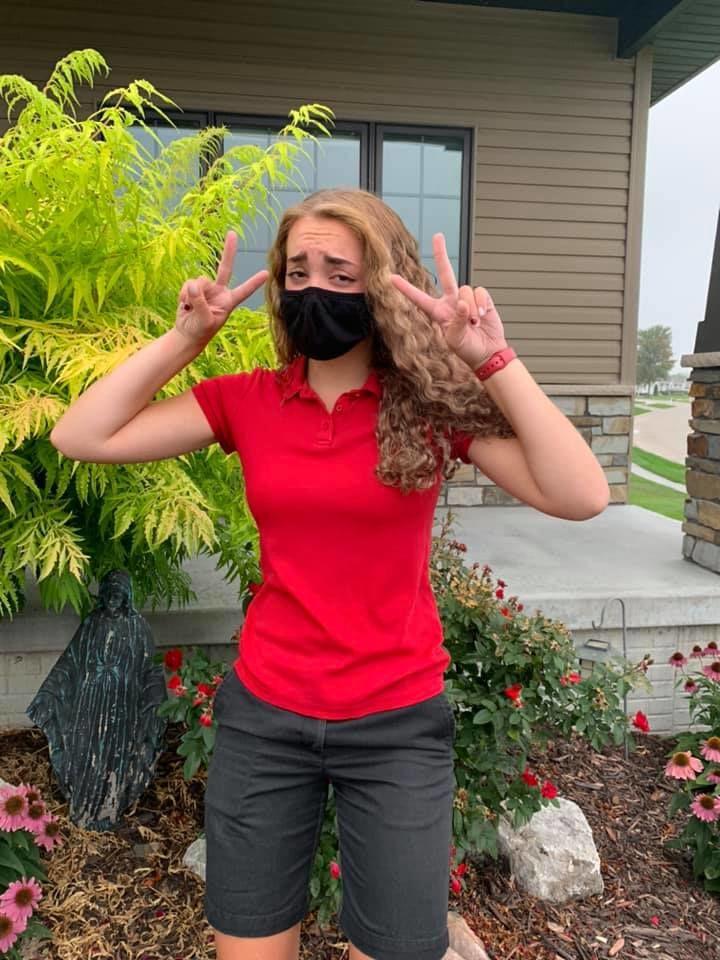 Owen's first day of middle school at Lux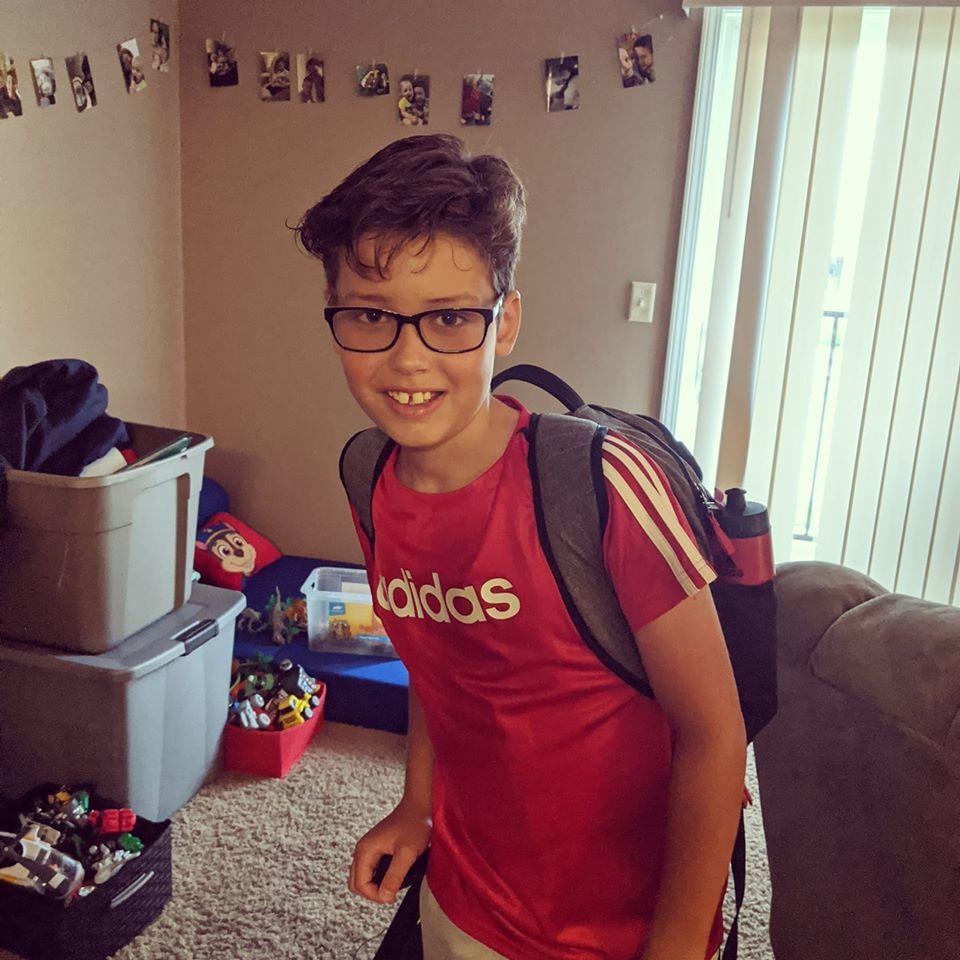 Payton 6th grade at Dawes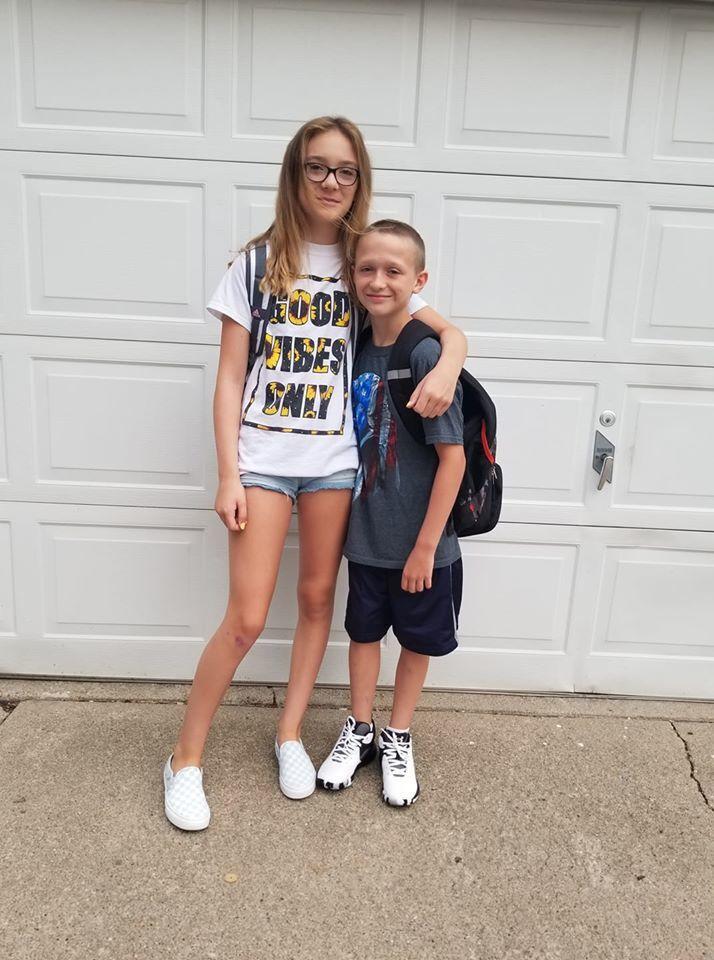 12th grade, 6th grade, 5th grade, 3rd grade and kindergarten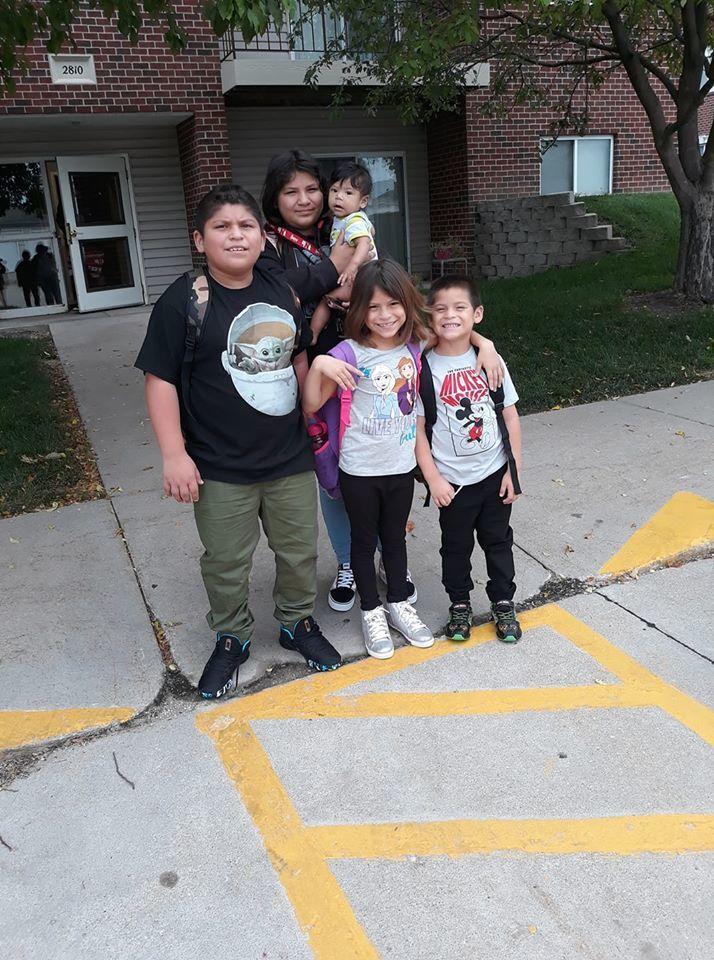 Kole 3rd grade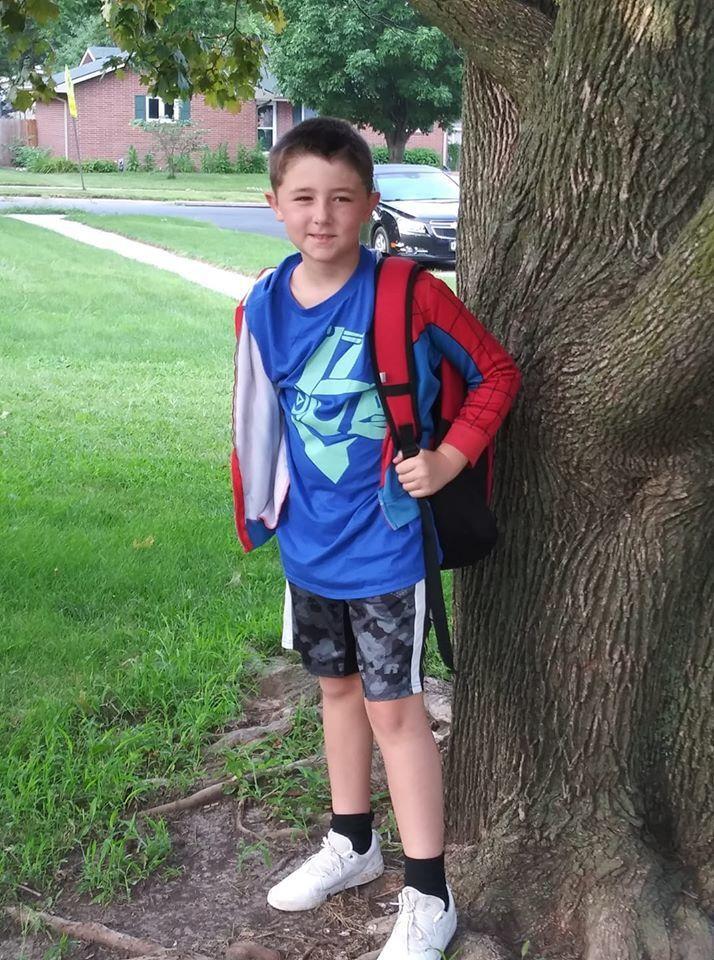 First day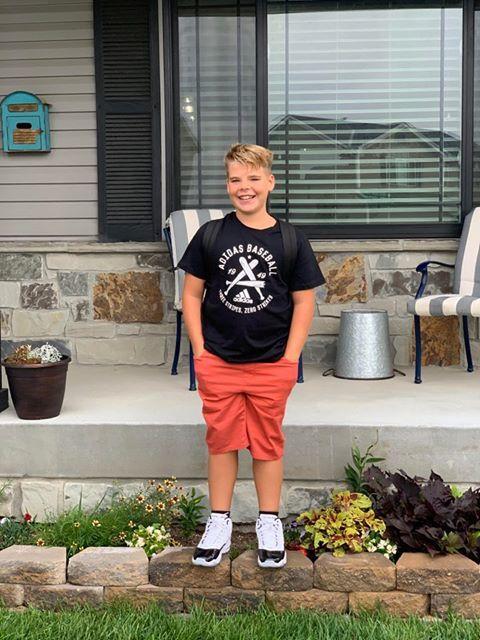 First day2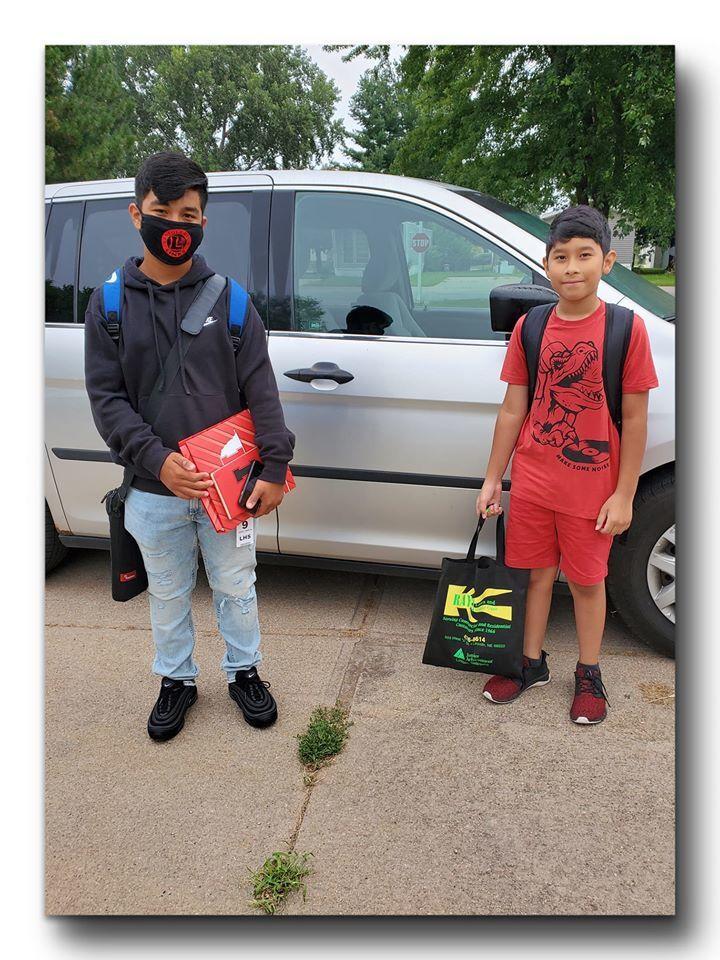 First day of 4th grade and first day of kindergarten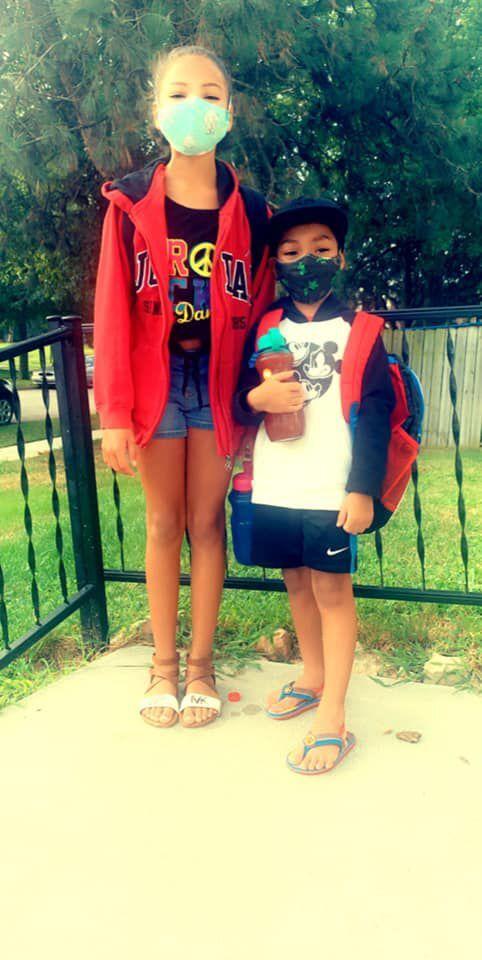 First day of 5th grade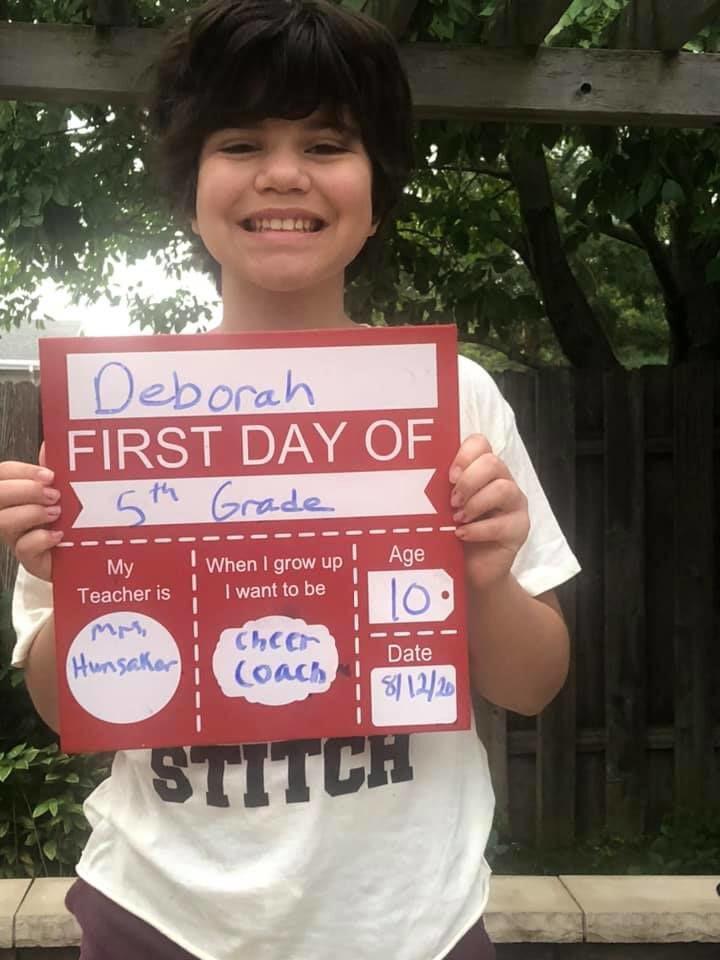 First day of 6th grade at Goodrich Bailee and her puppy King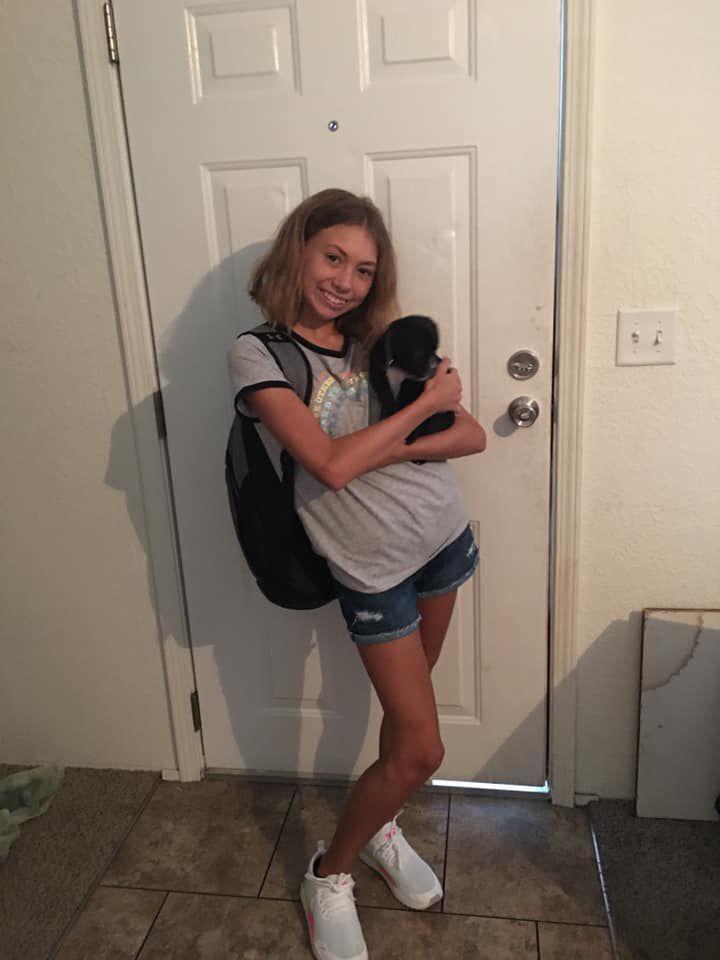 First day 9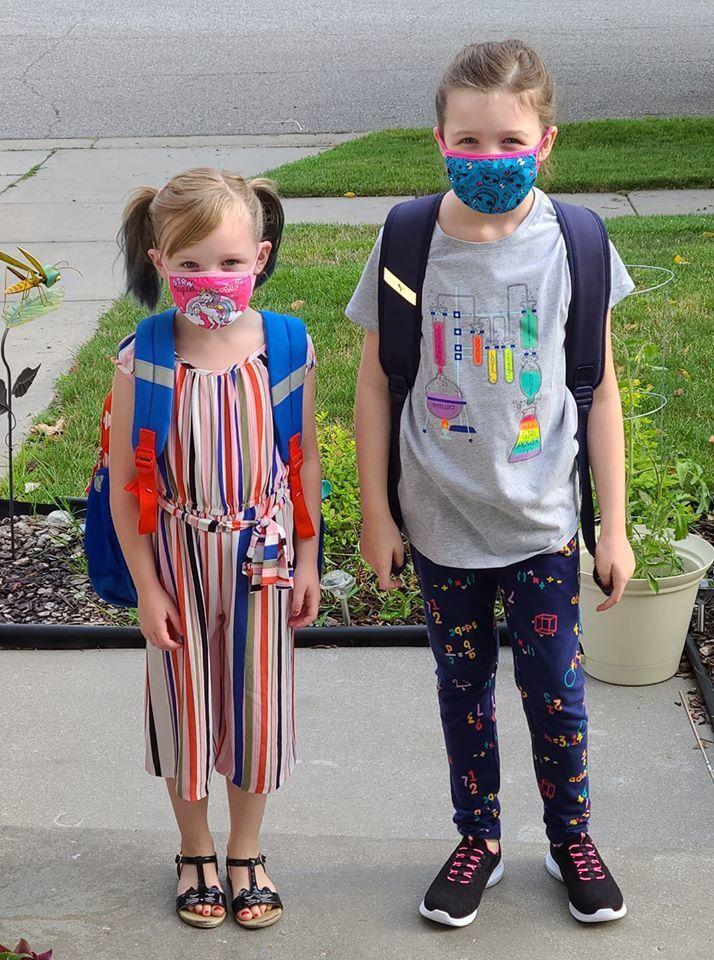 First day 10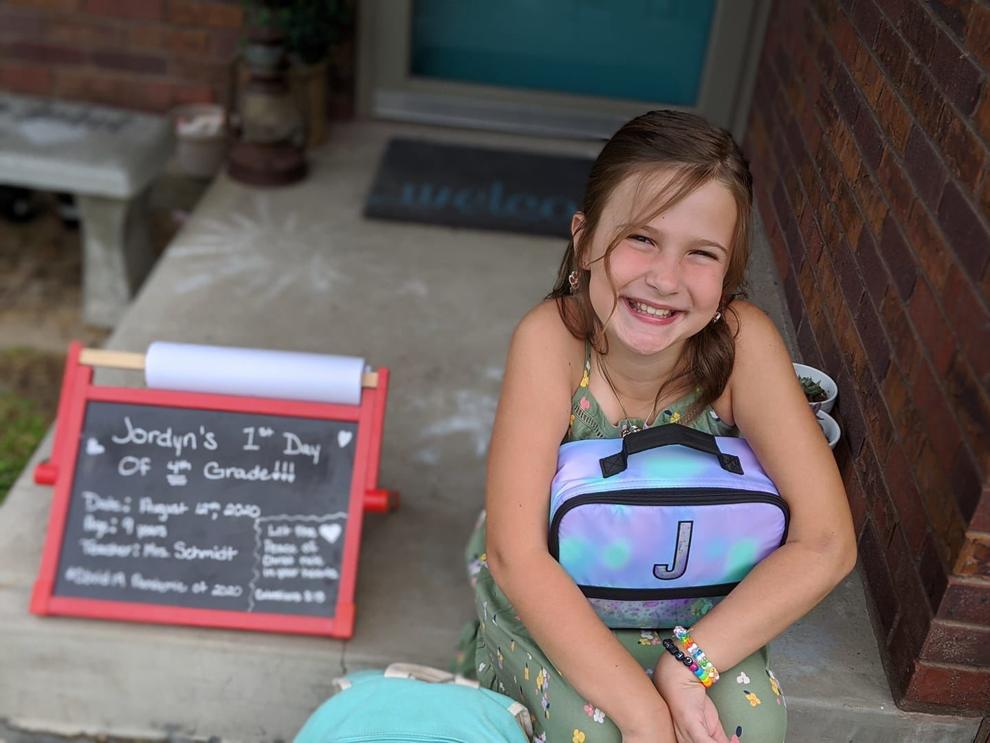 First day 11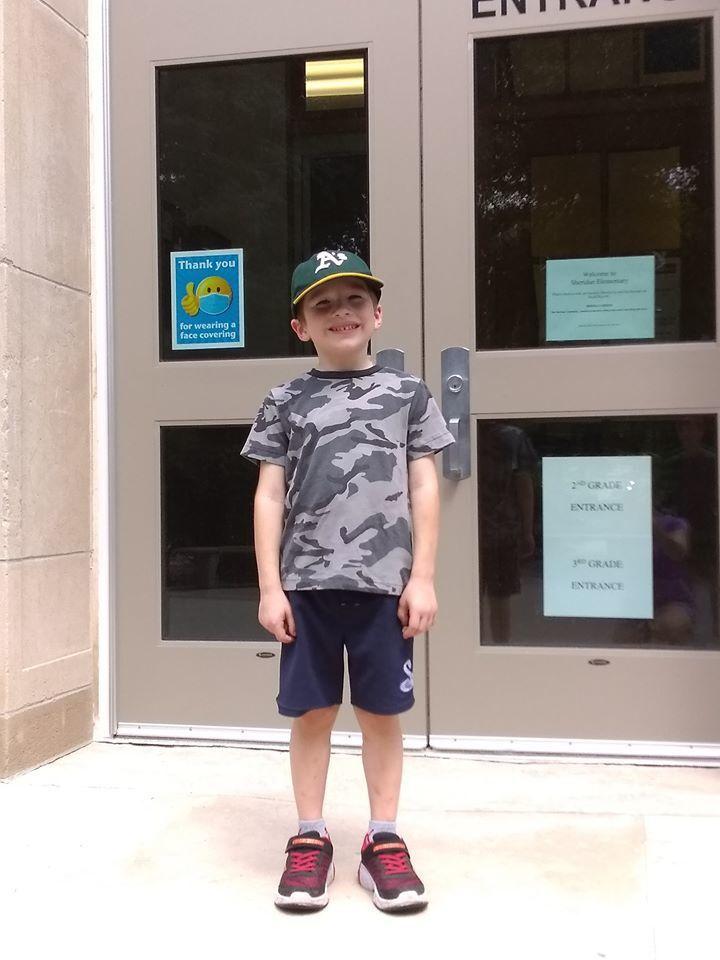 First day 6
First day 7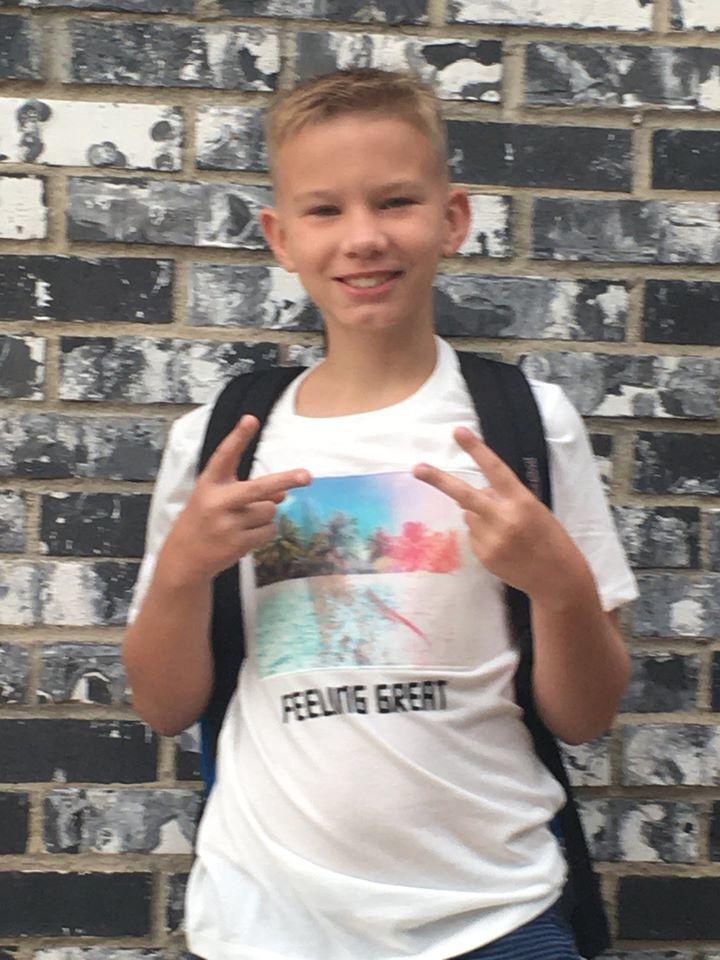 First day 8.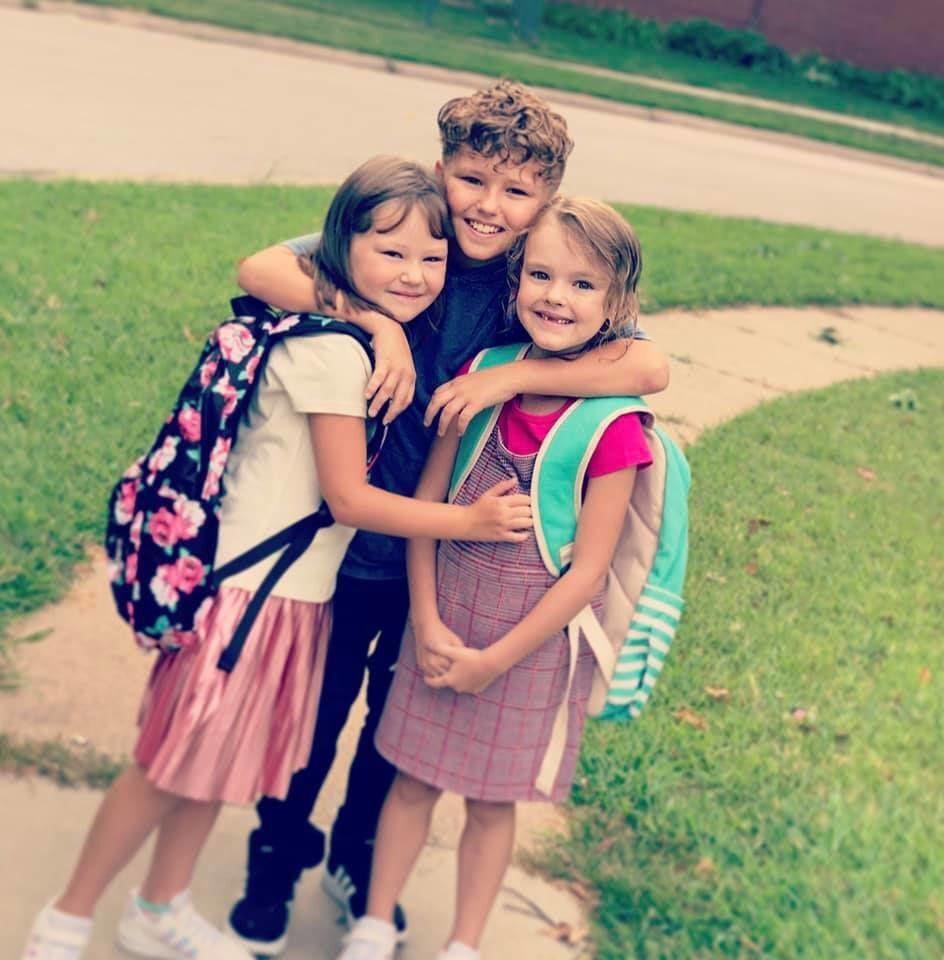 First day 4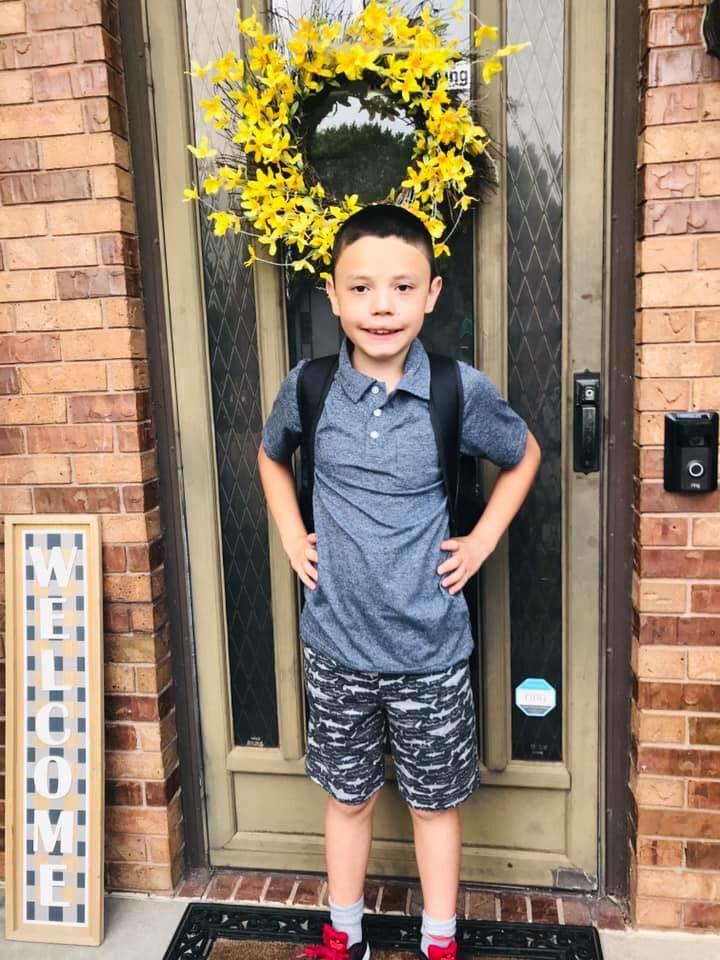 First day 5
Ellie, 1st grade at Kooser Elementary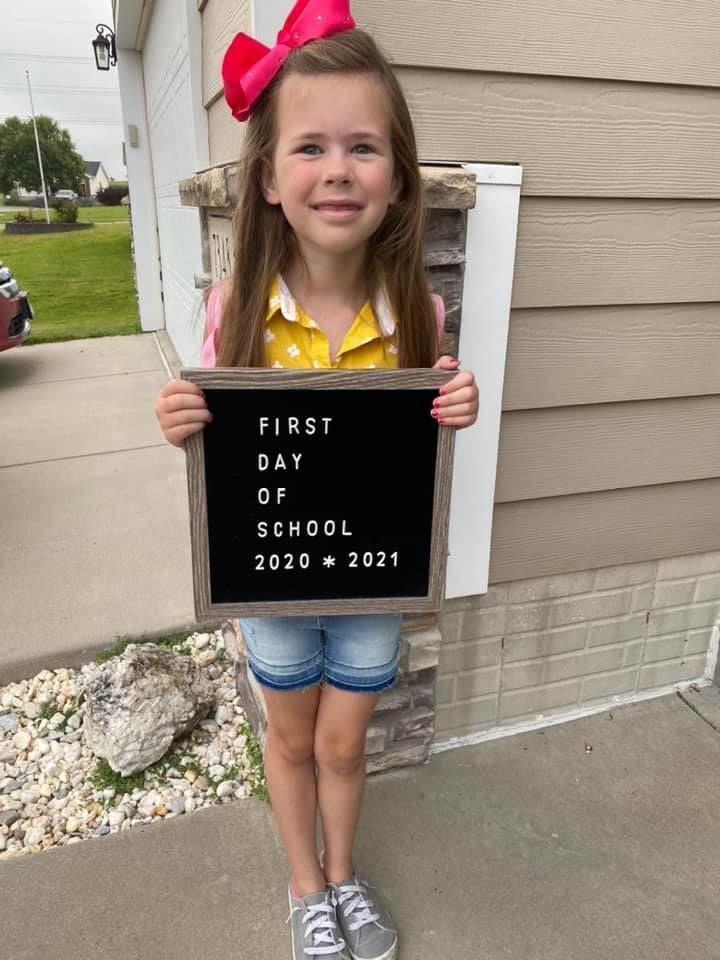 Estella. First grade. Everett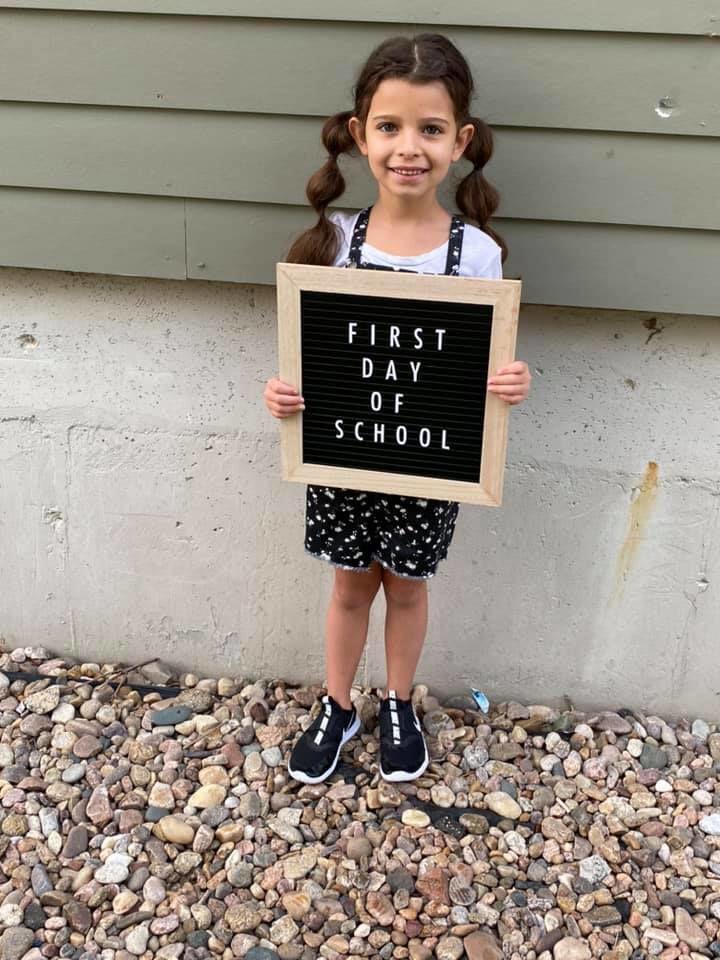 Dawes Middle School and north wood elementary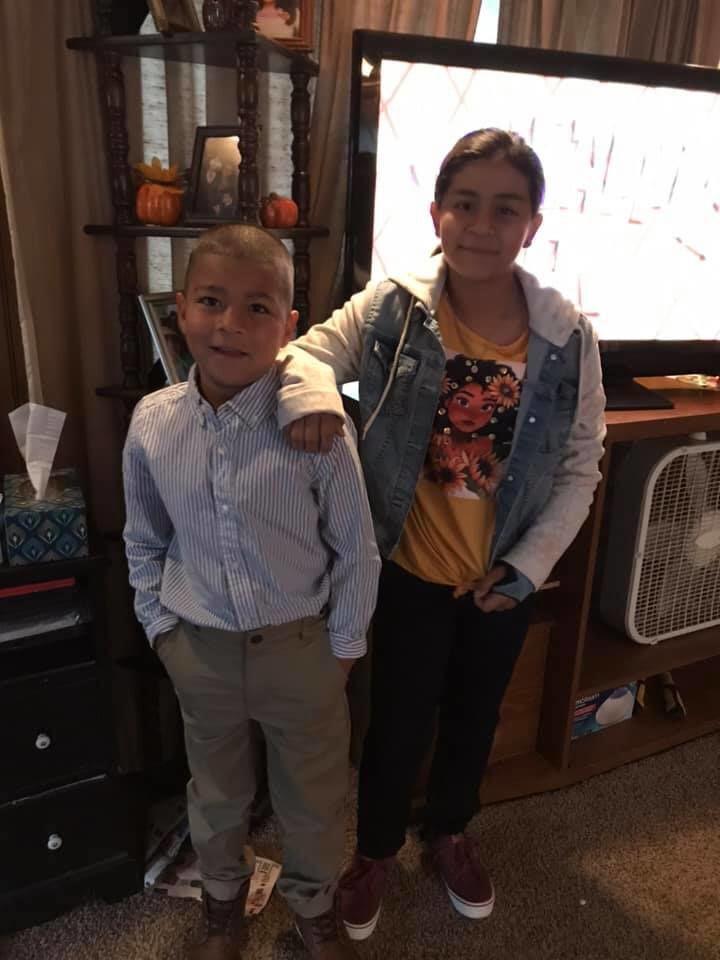 Aydin 6th grade at Culler and Kai 4th grade at Meadow Lane
Besties starting middle school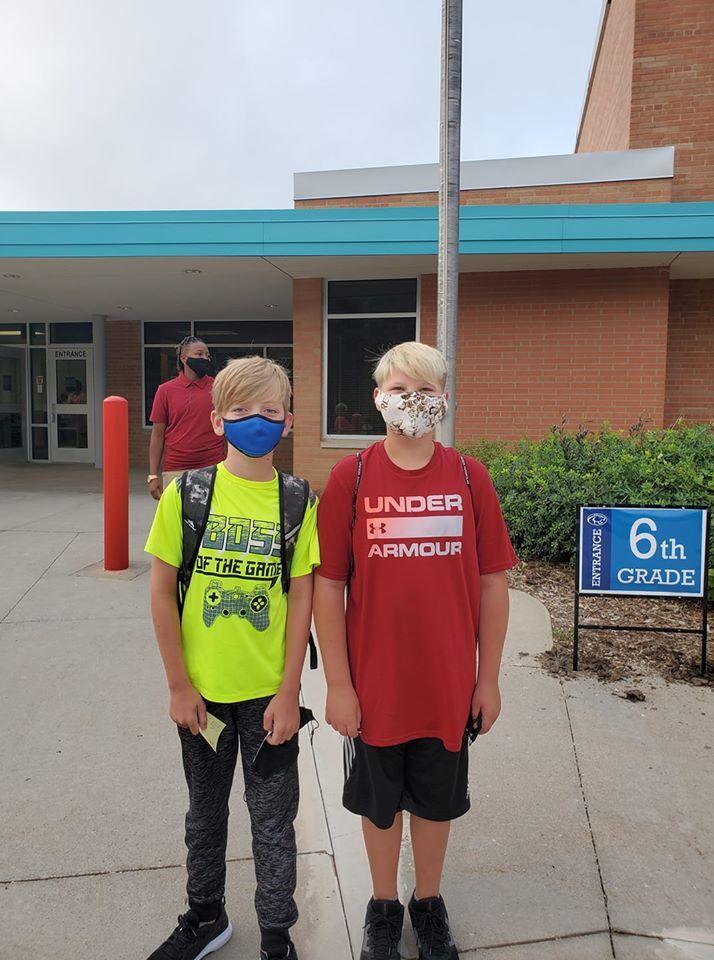 Alxee (3rd grade) Avery (1st grade)