They drove over 100 miles — from their home just west of Columbus — to be there.
To a construction site in southeast Lincoln on an October afternoon, where the graded earth coughed up dust and the warm sun held promises of autumn at bay.
Where, off in the distance, Levi and Abbey Wright and their children could see the steel shell of Standing Bear High School rise like a tangible symbol of progress, of growth, of educational opportunities, of recognition of Levi and his children's ancestor.
They were there on the site of the high school Thursday, where school officials, local leaders and other descendants of Chief Standing Bear gathered to officially break ground on the site of the new high school, to laud Lincoln's growth and to raise up Native voices.
"It's just amazing," said Levi Wright, a fourth-generation descendant of Chief Standing Bear. "To be here and for this honor — a school — is awesome."
A school is a fitting way to honor the Ponca chief who famously returned to Nebraska from an Oklahoma reservation in the late 1800s to bury his son and challenged the U.S. government in an Omaha courthouse, said Larry Wright, leader of the Ponca Tribe of Nebraska.
Standing Bear knew that education was the key to a successful life, he said. It's why he wanted his son to attend American schools, to learn American culture, so he could lead the Ponca into the future.
"(Education) is where he saw the future for our people," Larry Wright said.
He believes the story of Standing Bear — and others similar to the plight of the Ponca people — can be incorporated into the school's curriculum in a positive way.
"There is an opportunity to hear about all of us," he said. "Standing Bear died over 100 years ago, but his legacy lives on with our people who are here, with the descendants who are here."
Carrie Voss, who is also a Standing Bear descendant, watched as her sons performed Chief Standing Bear's song on a drum at Thursday's ceremony, tears of joy welling in her eyes.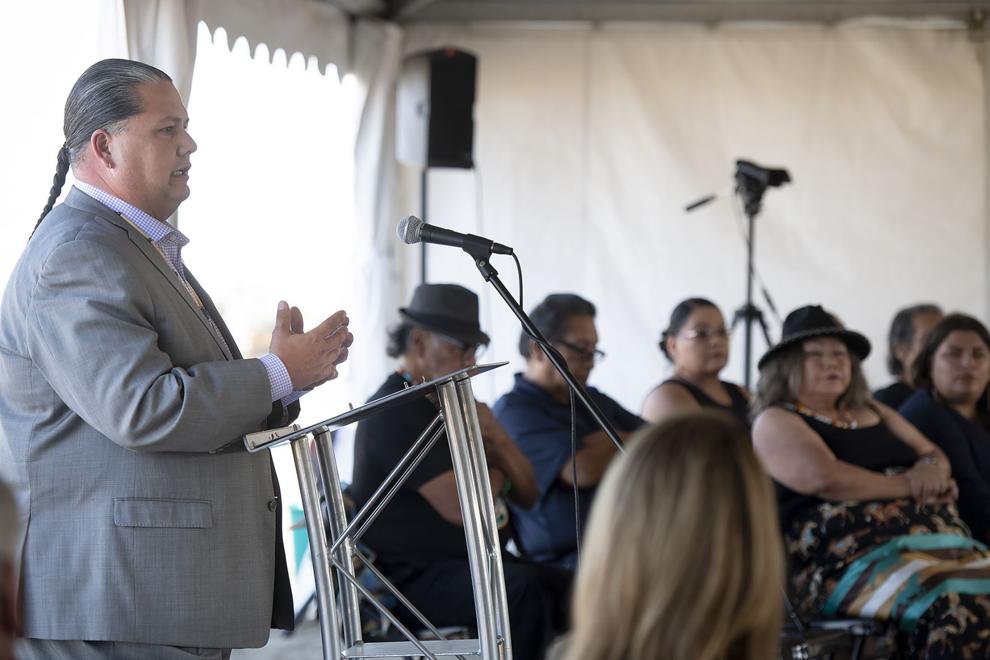 "My heart was soaring," she said. "I know he's looking down on us and seeing this and I know he is happy. That's how we feel, like his spirit is here. I could feel that."
As a member of her tribe's language and culture committee, Voss said she would like coursework on Native languages, for example, to be included in the new school's curriculum.
She, too, recognizes the importance of education to the Native people of Lincoln and Nebraska.
"Education is the key to everything," she said.
Located at the northeast corner of 70th Street and Saltillo Road, Standing Bear High School is one of two smaller high schools opening over the next two years made possible through a $290 million bond issue passed in 2020.
The school will open in 2023, along with an athletic complex including soccer and softball fields to be shared with other LPS schools.
According to early enrollment projections, Standing Bear could open with less than 700 students, but that could change. LPS has an open enrollment policy for high school students, which means they can choose to attend high schools outside their attendance areas.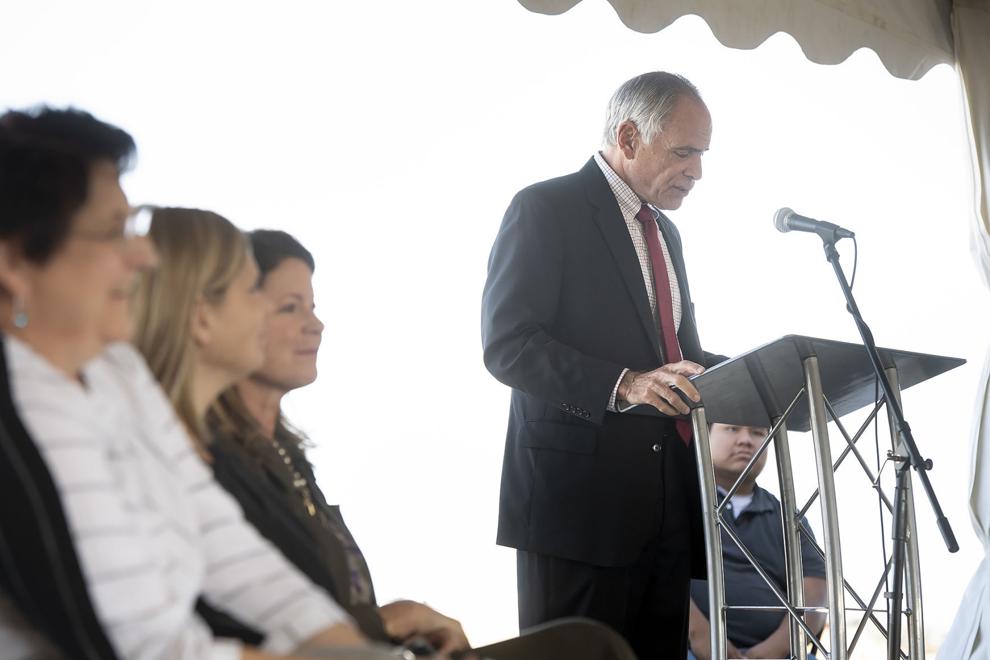 Work on the school is full-speed ahead despite some supply chain issues and labor and material shortages, said Director of Operations Scott Wieskamp.
After land was graded this past spring and summer, the building's steel skeleton is starting to take shape. But difficulties in accessing materials — like steel and lumber — have forced the district to be more creative, Wieskamp said, although he does not expect any delays.
LPS Superintendent Steve Joel praised the community's esprit de coeur in rallying behind the school, the legacy it represents, and the needs it meets for a growing city.
"Lincoln is always going to continue to grow," he said, "and we want to be at the front end of that."
Before Levi and Abbey Wright and their children departed westward — after the gold shovels had been tucked away and people milled about a tent — they took something to remember this "special moment."
Pieces of rock from the Standing Bear site.
Souvenirs to remember how their ancestor's legacy lives on.
"We're going to hold onto these forever," Levi Wright said.
Video, photos on the Chief Standing Bear dedication at the U.S. Capitol
Deb Fischer
CHIEF STANDING BEAR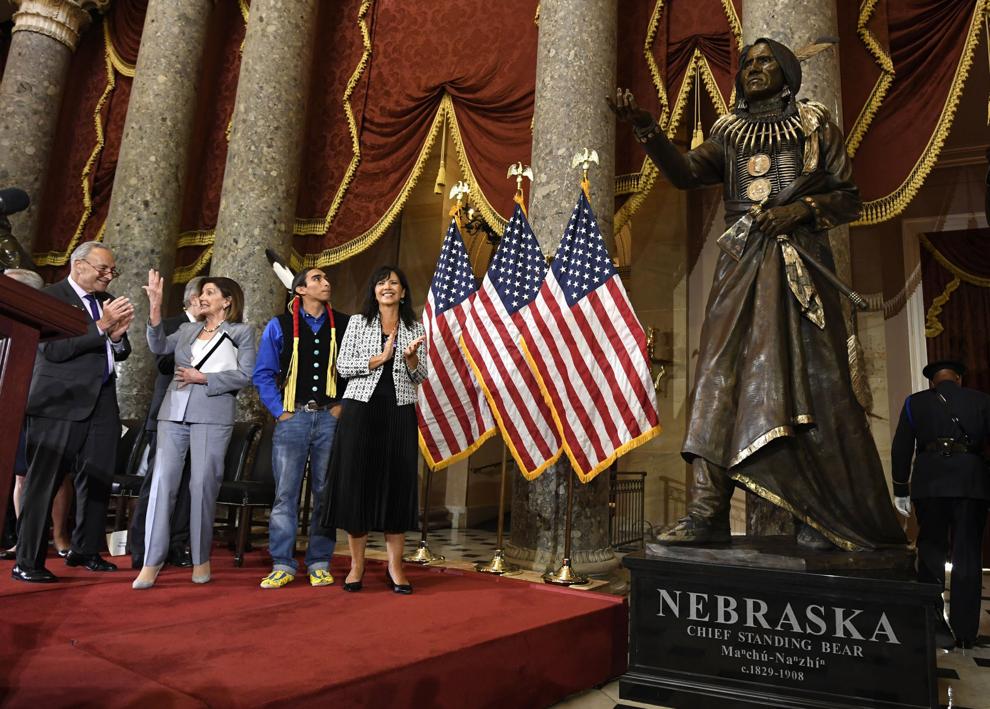 CHIEF STANDING BEAR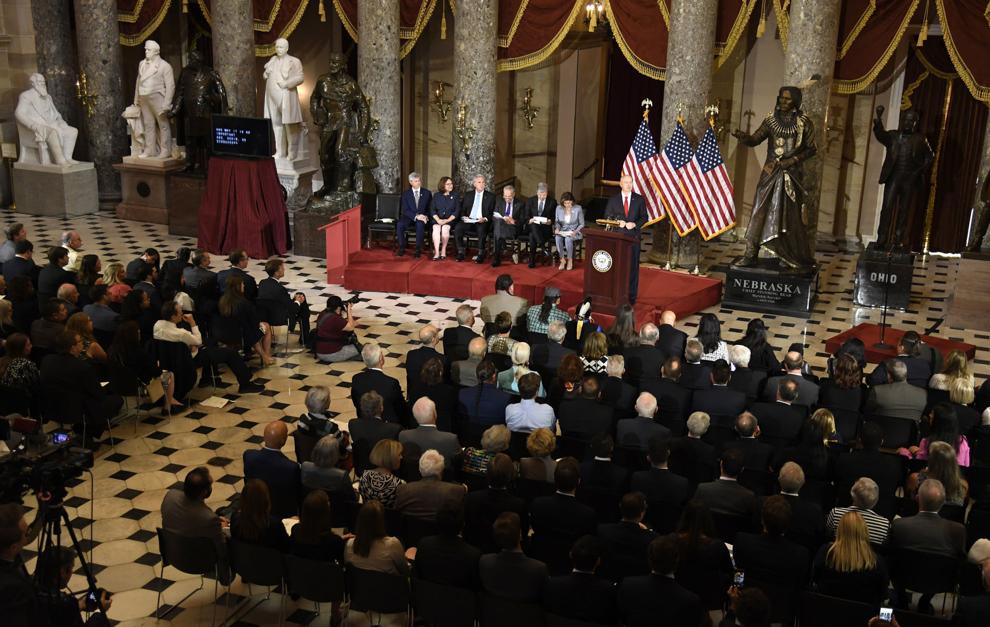 CHIEF STANDING BEAR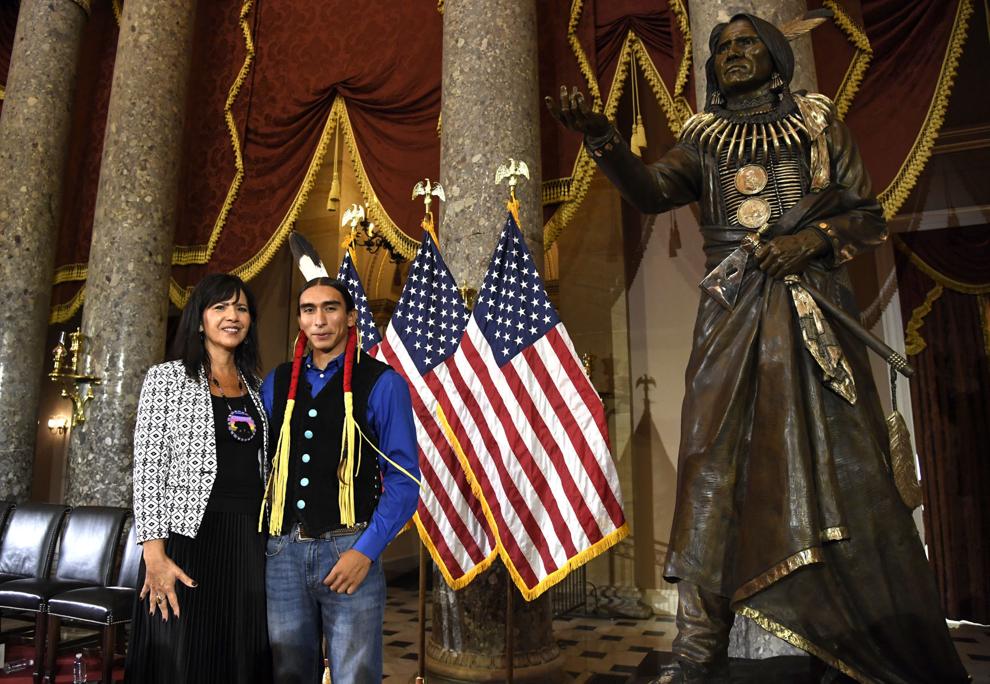 CHIEF STANDING BEAR
CHIEF STANDING BEAR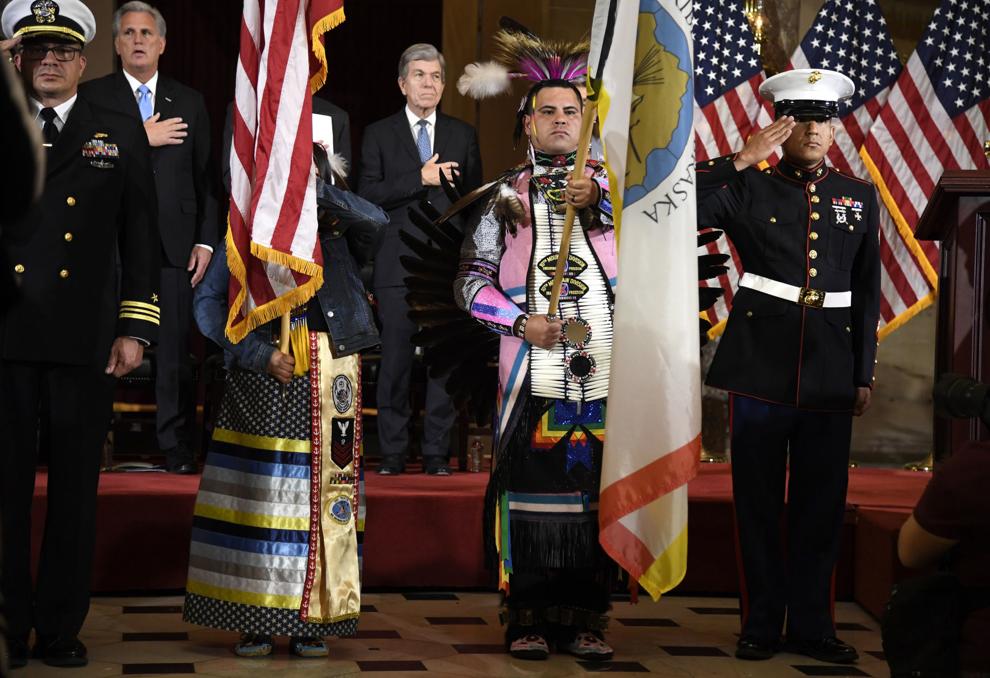 CHIEF STANDING BEAR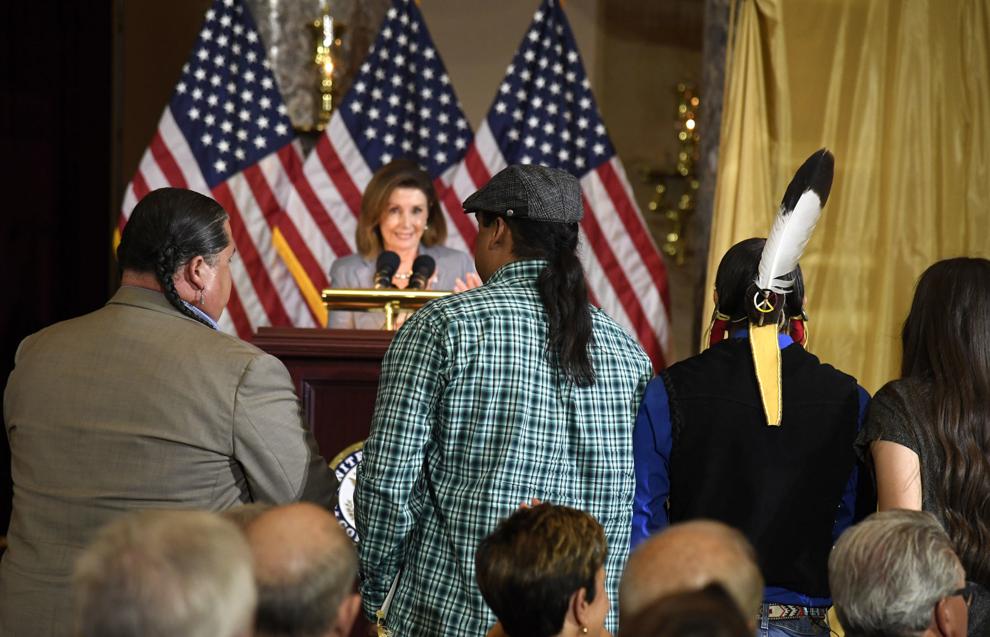 Larry Wright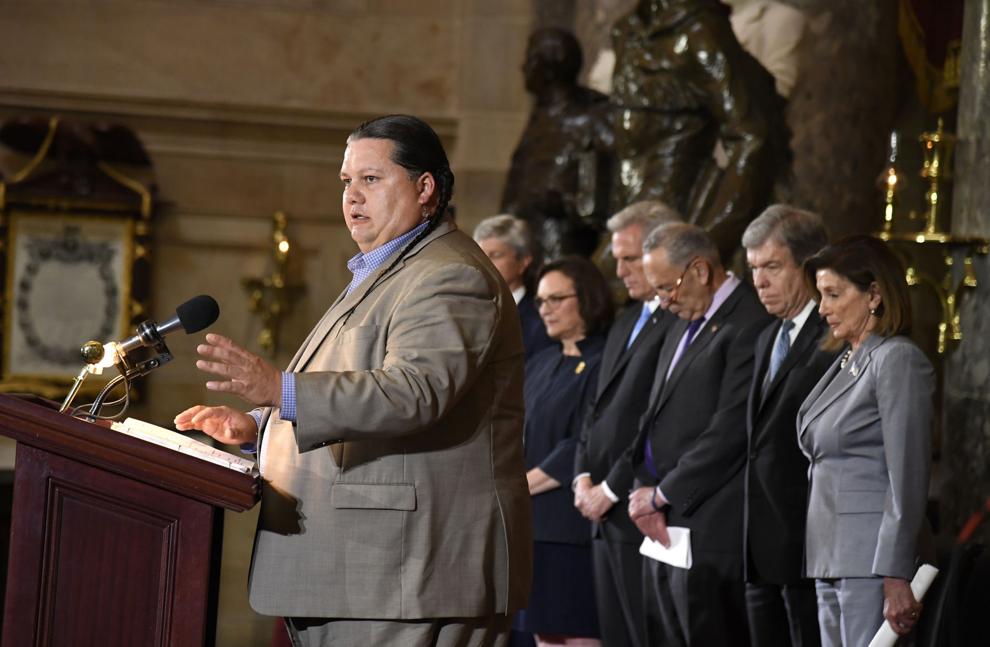 CHIEF STANDING BEAR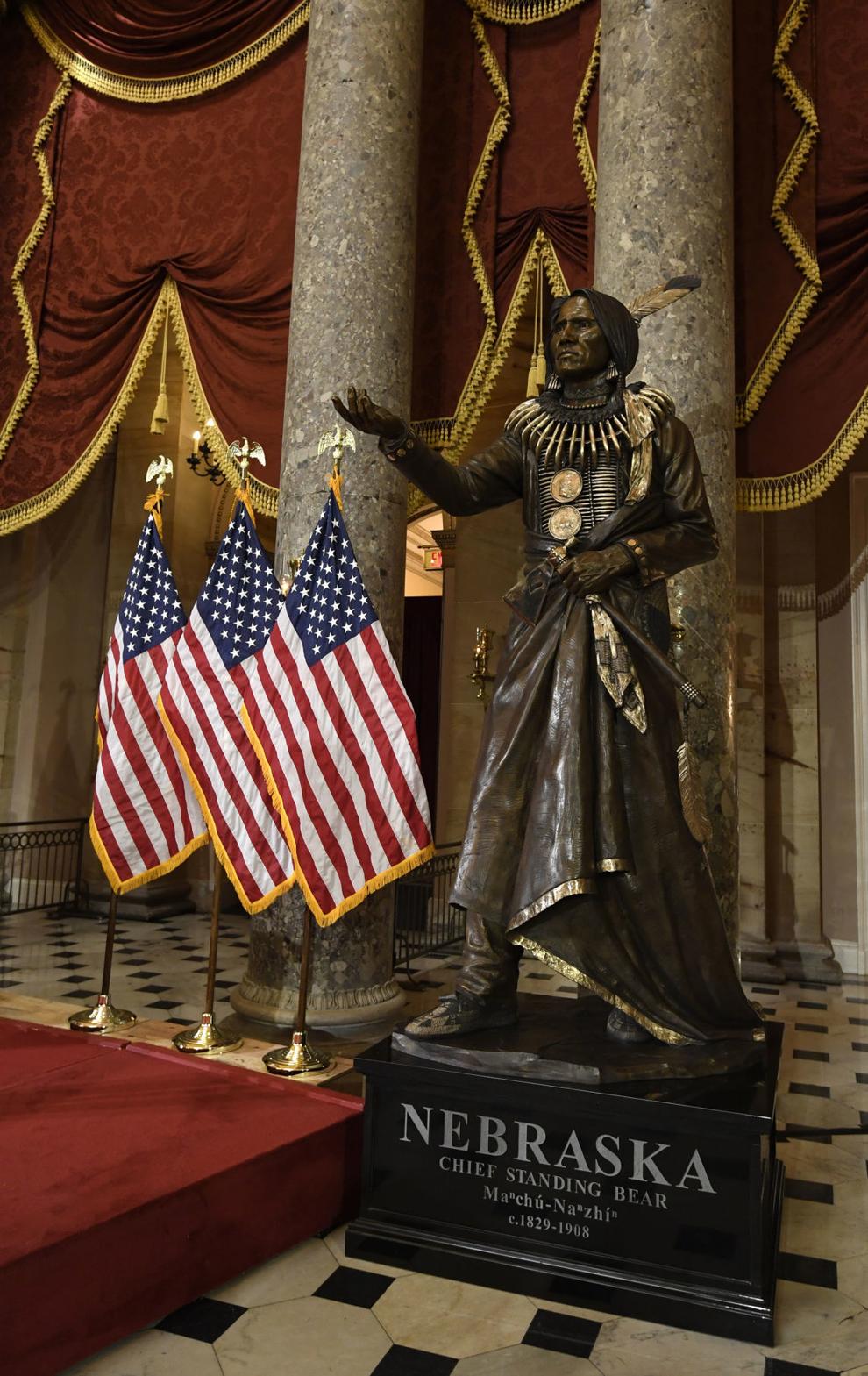 CHIEF STANDING BEAR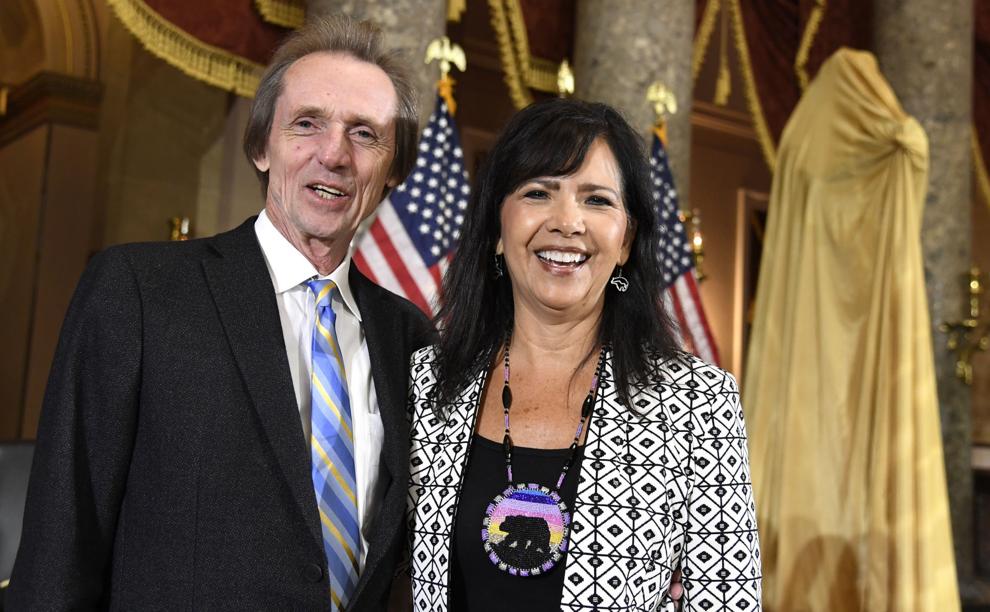 CHIEF STANDING BEAR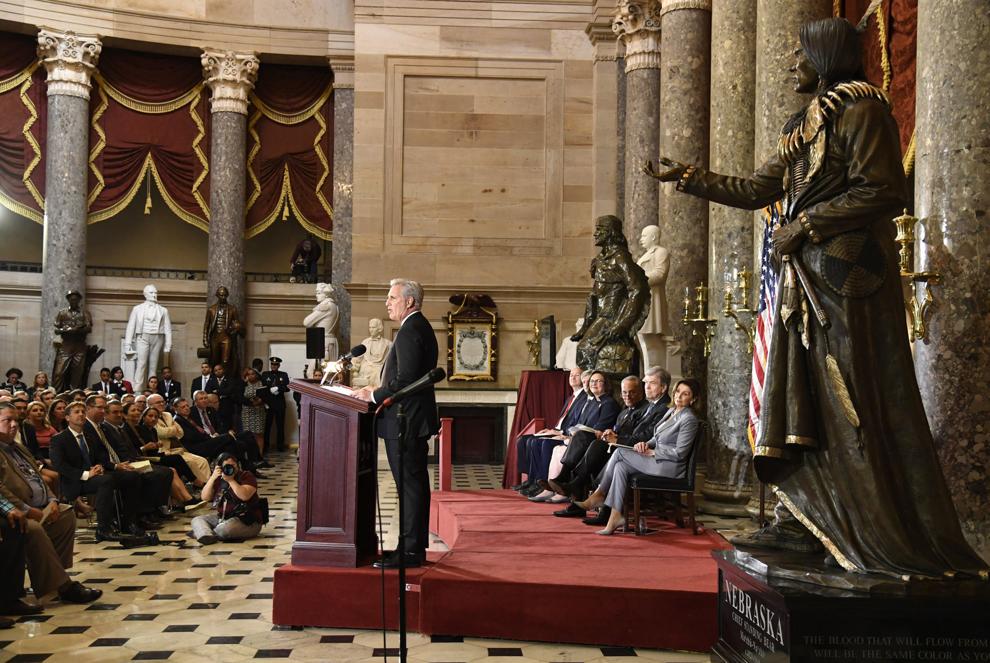 CHIEF STANDING BEAR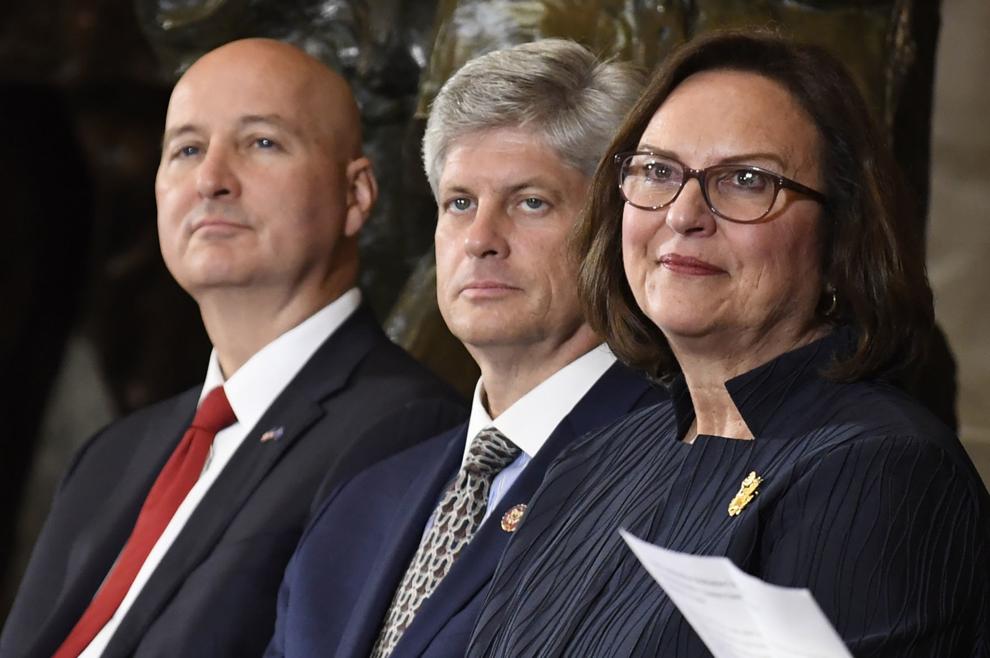 CHIEF STANDING BEAR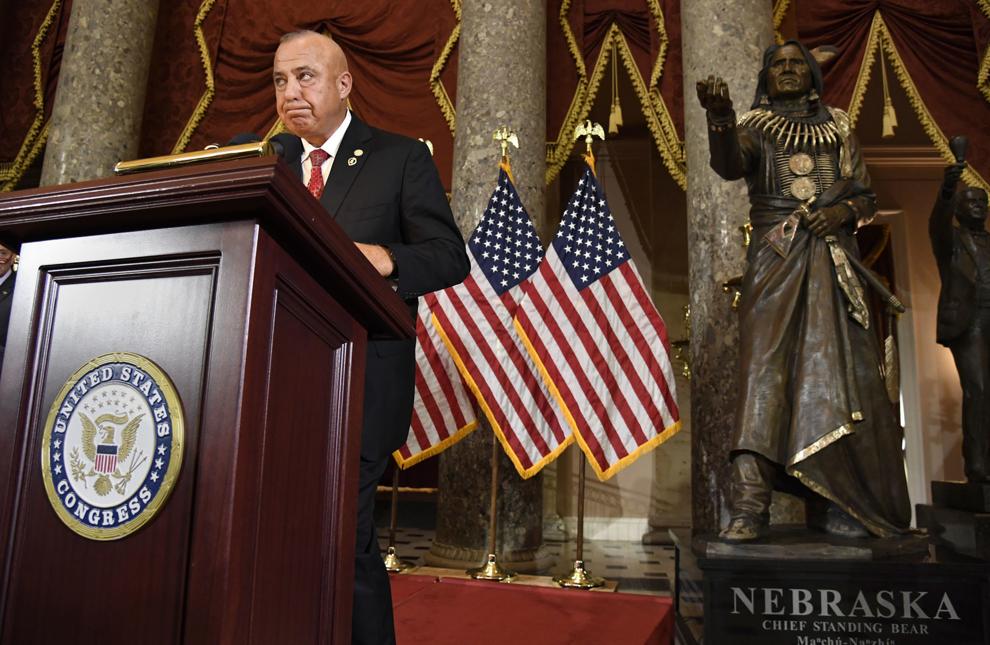 CHIEF STANDING BEAR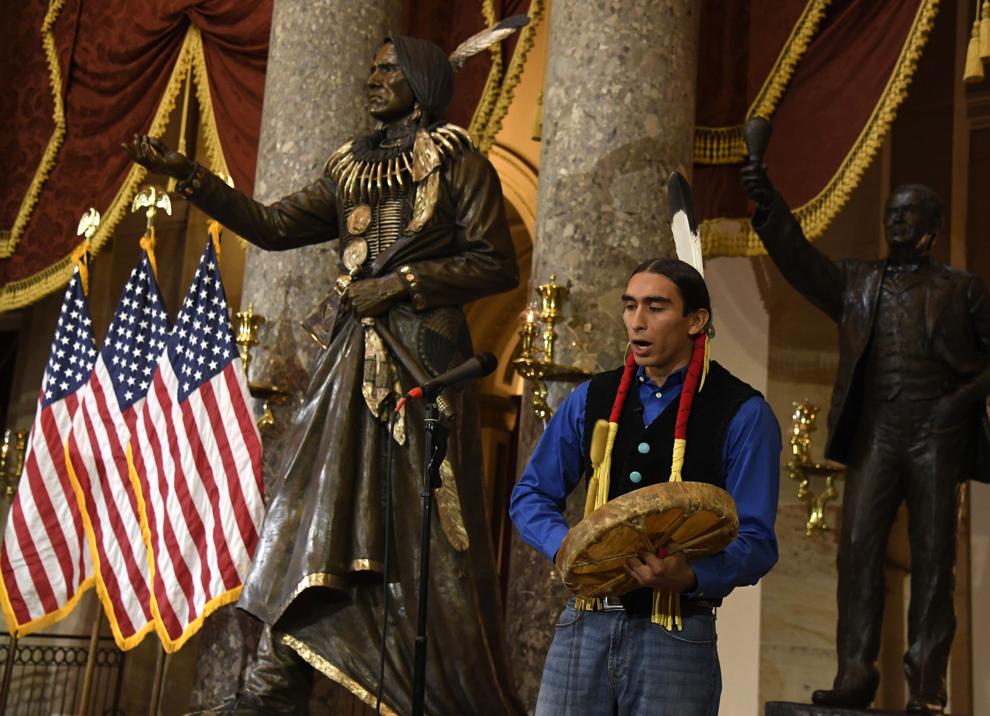 CHIEF STANDING BEAR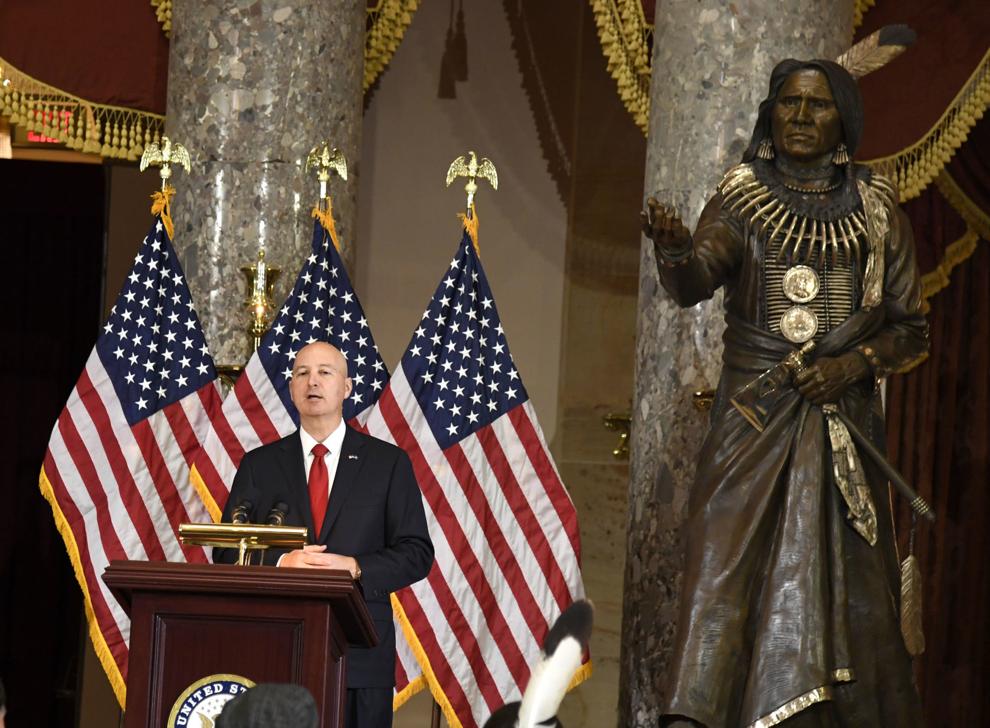 CHIEF STANDING BEAR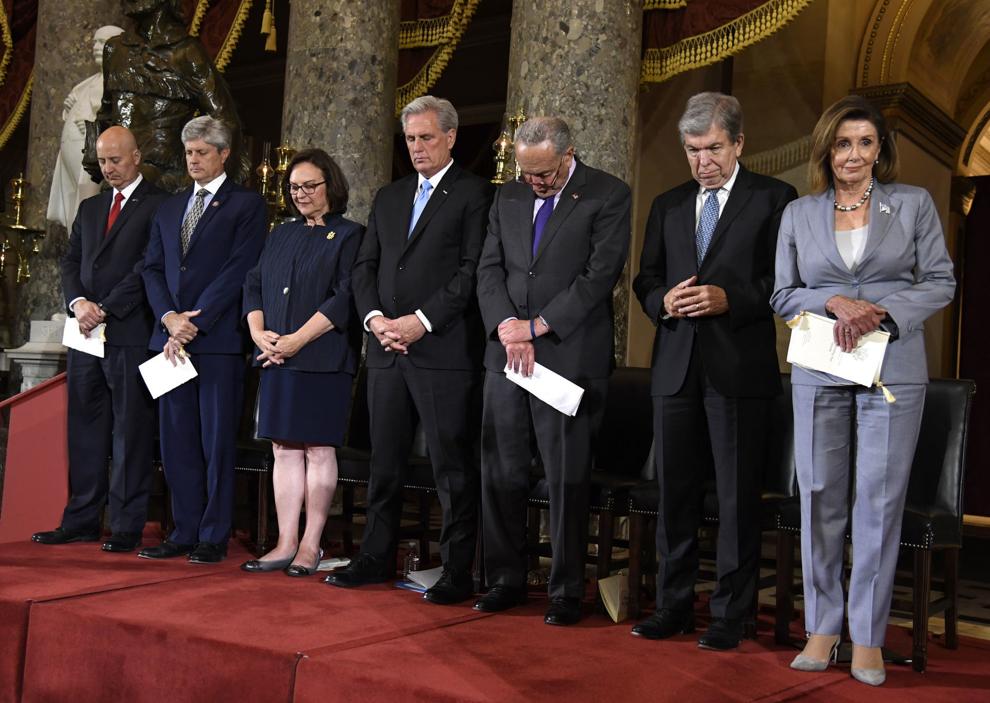 Jeff Fortenberry
John McCollister
Don Bacon
Tony Vargas
Rep. Kevin McCarthy