Nina Beck is keeping her mind focused on the present.
The woman who's spent the last 25 years leading the small Catholic school in downtown Lincoln is, typically, a forward-thinker.
A planner who, during the waning days of most school years, would be making a list in her head, tasks for the summer in anticipation of the next year.
Lately, she's been stopping herself, because the tasks are different this year, harder.
"I'll think about today," she says to herself.
And her mind comes back to the school playing out its final days: Students in their blue uniforms doing science projects, drawing chalk figures at recess, repeating in unison the St. Mary's greeting to guests they encounter in the hallway or classroom.
Good afternoon and God bless you, honored guest.
The days of such greetings are numbered now, the decision of the Lincoln Diocese to close the school, which has struggled financially for years, becomes official Thursday.
Across from the state Capitol at 14th and K streets, the school and church have fallen victim to changing demographics: fewer families living in the downtown area, parishioners moving to parishes on the outskirts of the city.
Nearly 67 percent of students are eligible for the federal free- and reduced-lunch program, and three-quarters of the school's 165 students are members of other parishes that serve Spanish- or Vietnamese-speaking families.
In all, they speak 12 languages and come from 19 countries — a diversity that is one of the defining characteristics of the school.
That, and a sense of home, a blanket of kindness and humility that fills the school, a celebration of different races and cultures that has melded into something that feels like family.
"There's a generosity of spirit you just can feel," said Vivian Stevenson, who worked with federal programs at Lincoln Public Schools and came to St. Mary's and other parochial schools as a Title I teacher.
When she retired, St. Mary's is where she wanted to volunteer.
"It feels like I'm coming home," she said.
Frank McEntarffer spent 34 years teaching in public schools before coming to St. Mary's five years ago.
"St. Mary's is like teaching at an inner-city school … with the diversity but without the guns and violence," he said. "This has been like one big family reunion for five years, and now everyone's going home."
And neither he nor any of the other 14 teachers or office employees are happy about it.
"It's just a sin they're closing it," said Jan Admire, who works in the crowded office she shares with Beck and all manner of posters and pictures and religious figurines crowded inside.
They attribute much of what they love about the school to Beck.
"Nina is St. Mary's," McEntarffer said. "There's a kindness at this school you just can't beat … a lot of that comes from Nina."
Having a staff that works well together is important to Beck, who asks three questions when she's considering a new hire: Can they do the job? Will we like them? Will they like us?
You have free articles remaining.
And she wants to give them the room to do what they do best, to make sure she sees them as professionals in the most important of professions.
Teachers say that philosophy has translated to a flexibility in teaching and a principal who never said no to last-minute field trip requests.
And so, those teachers used downtown Lincoln as their classroom. Students attended music performances and art shows and visited the university. They spent a lot of time at the Capitol, using the grounds for exercise, the inside to learn how government works.
Students used to sing in the Capitol's Rotunda at Christmas but drew so many employees from their offices that state officials joked they were shutting down government. They asked them to wait until lunch to perform, Admire said.
Beck established partnerships with the engineering college at the University of Nebraska-Lincoln and with a diversity class in the education college, in which students came to St. Mary's to work with students from around the world.
"They gain an understanding that we are all more similar than we are different," Beck said.
For six years, UNL engineering students have worked with and mentored sixth to eighth graders — a program that caught the attention of U.S. Education Secretary Betsy DeVos, who visited St. Mary's as part of a multi-state tour last year.
Beck jokes that she may still be wandering around in the stairwells and hallways of the building that was an old apartment building before it became a school.
The downtown school has a parking lot for a playground, and three stories of classrooms with inner stairwells that once took apartment residents to their front doors. Some classrooms have boarded up fireplaces behind bookshelves and desks.
St. Mary's has been there since the late 1940s, according to the church website, though at the time it was called Cathedral High School. It served students from kindergarten through 12th grade until St. Pius X opened in 1956.
The school had been at 13th and M streets since 1890, next to St. Teresa's Church. The church moved to 14th and K in 1911 and was renamed St. Mary's.
The students who spend their days inside those walls are kind and appreciative and well-mannered, say their teachers.
It caught the eye of Bill Williams some years ago, when he was at an event at the Capitol that the students attended. Then he visited the school, was greeted in the traditional manner.
"I was just so impressed by how mannerly and respectful they were," said the co-founder of Patriotic Productions, which organizes the Honor Flights for veterans.
In the years since then, he's invited them to Omaha to sing and help out at the Honor Flight dinners.
On their last day of school, he'll take them to Omaha for an afternoon at Urban Air, a pizza party and a chance to sing at the latest Honor Flight dinner.
"We wanted to give them a show on their last day," he said.
Back in Lincoln, the last bell will ring on a mostly empty school.
Some teachers will remain behind to pack up and begin to empty out decades worth of teaching.  
The thing is, said McEntarffer, St. Mary's is so much more than the stuff that fills its classrooms and closets and basement.
"Everyone who's been here will take a piece of St. Mary's with them," he said.
St. Mary's School, 5.21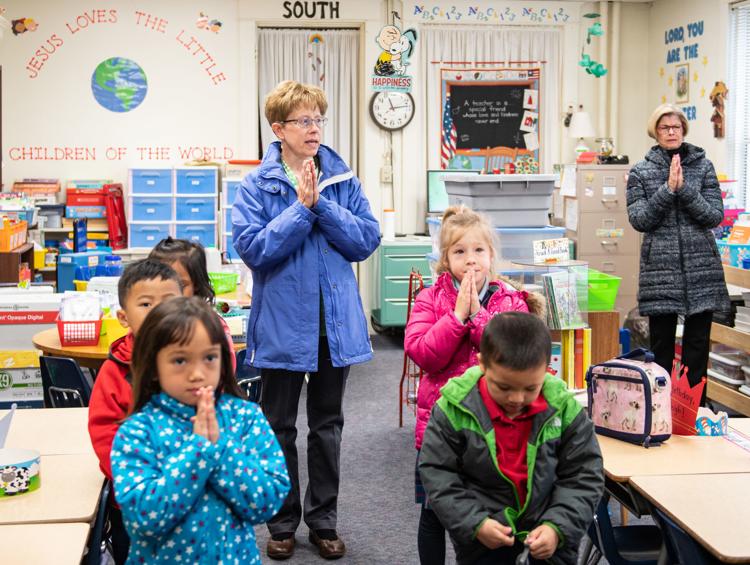 St. Mary's School, 5.21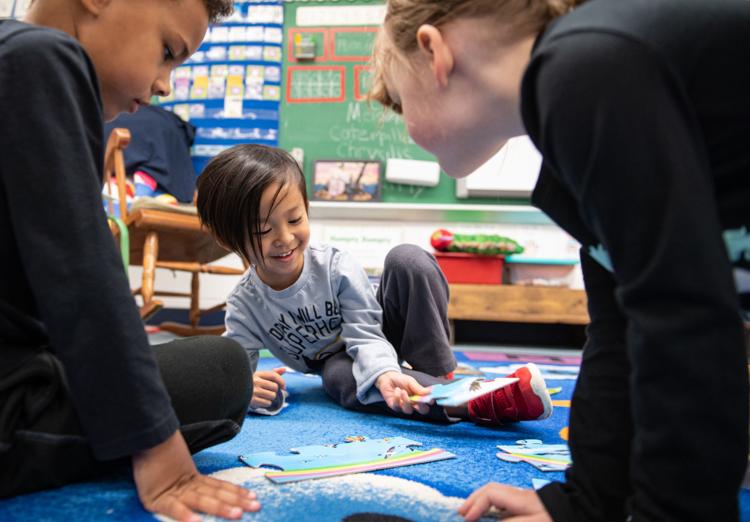 St. Mary's School, 5.21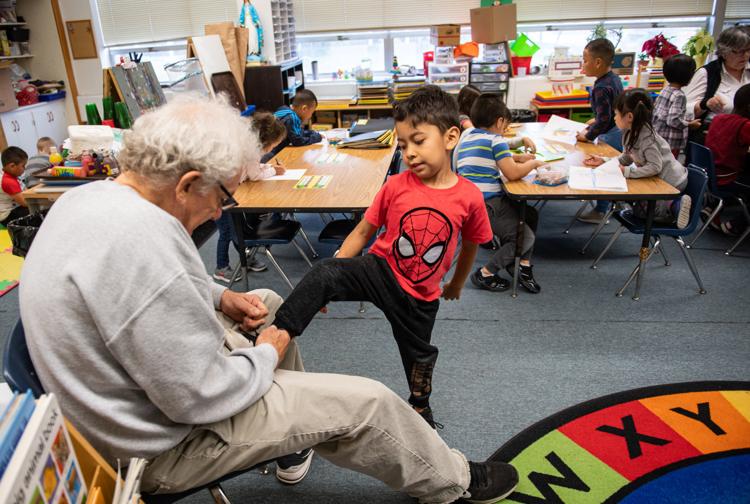 St. Mary's School, 5.21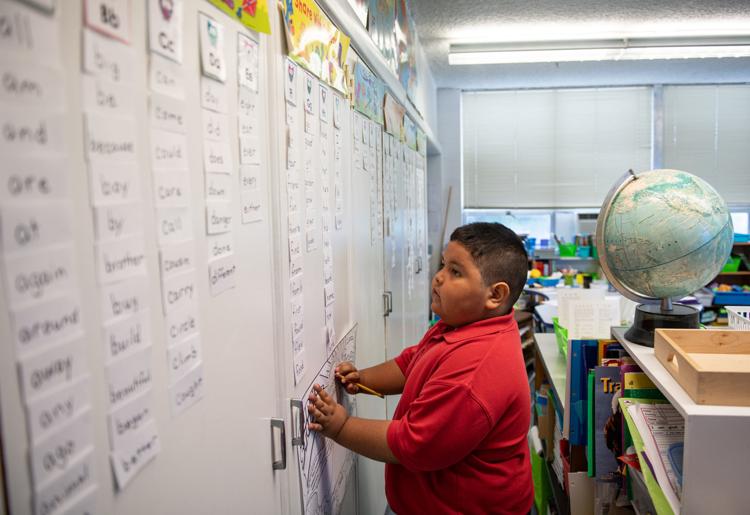 St. Mary's School, 5.21
St. Mary's School, 5.21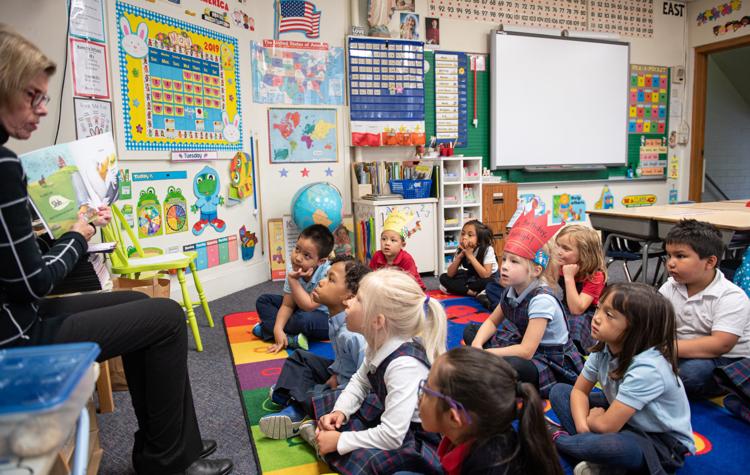 St. Mary's School, 5.21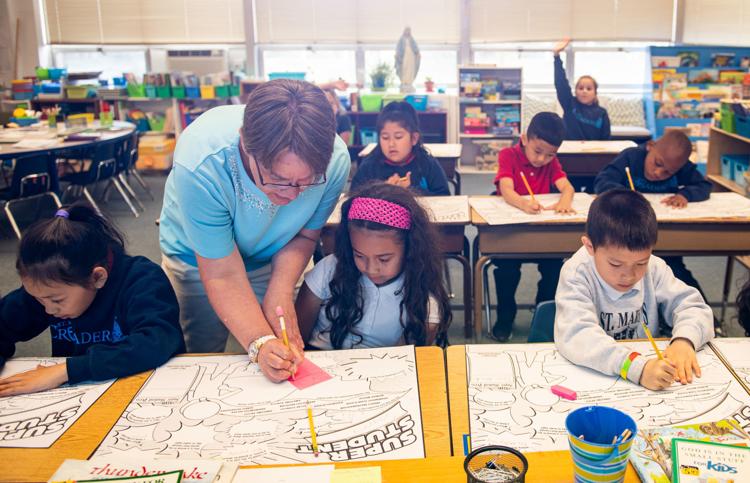 St. Mary's School, 5.21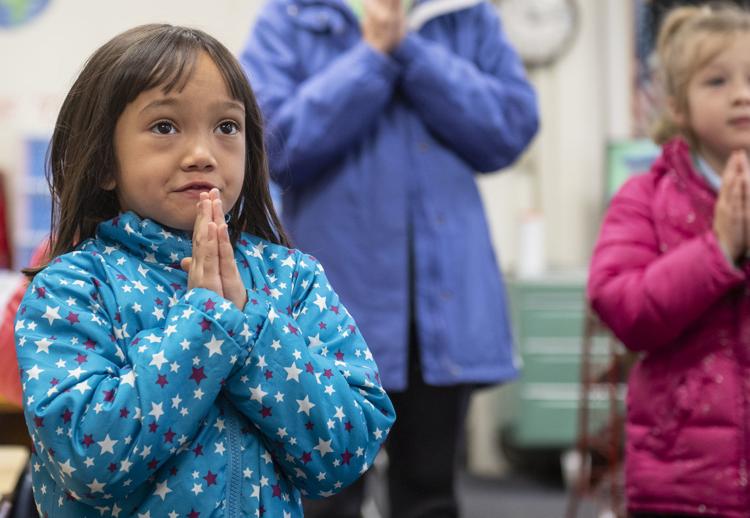 St. Mary's School, 5.21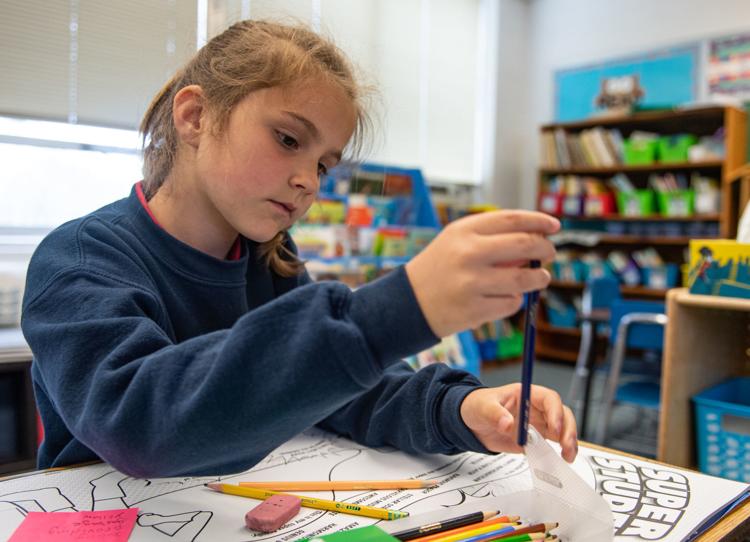 St. Mary's School, 5.21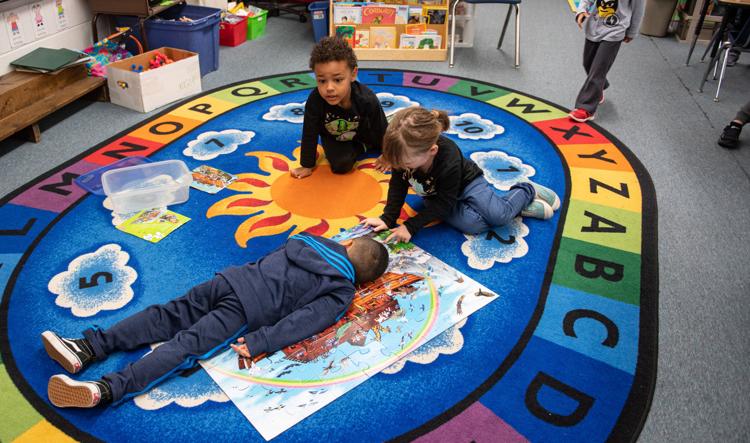 St. Mary's Kindergarten Graduation, 5.22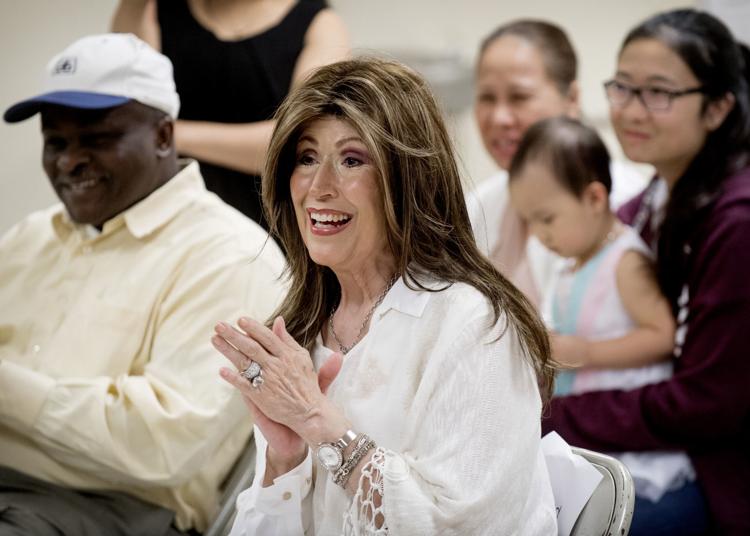 St. Mary's Kindergarten Graduation, 5.22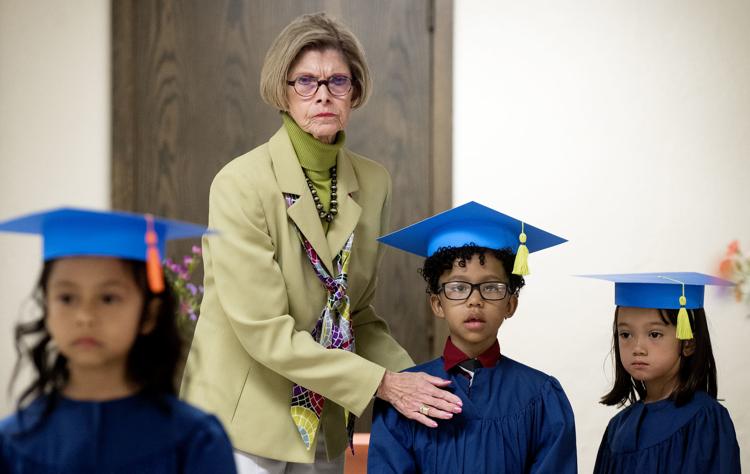 St. Mary's Kindergarten Graduation, 5.22