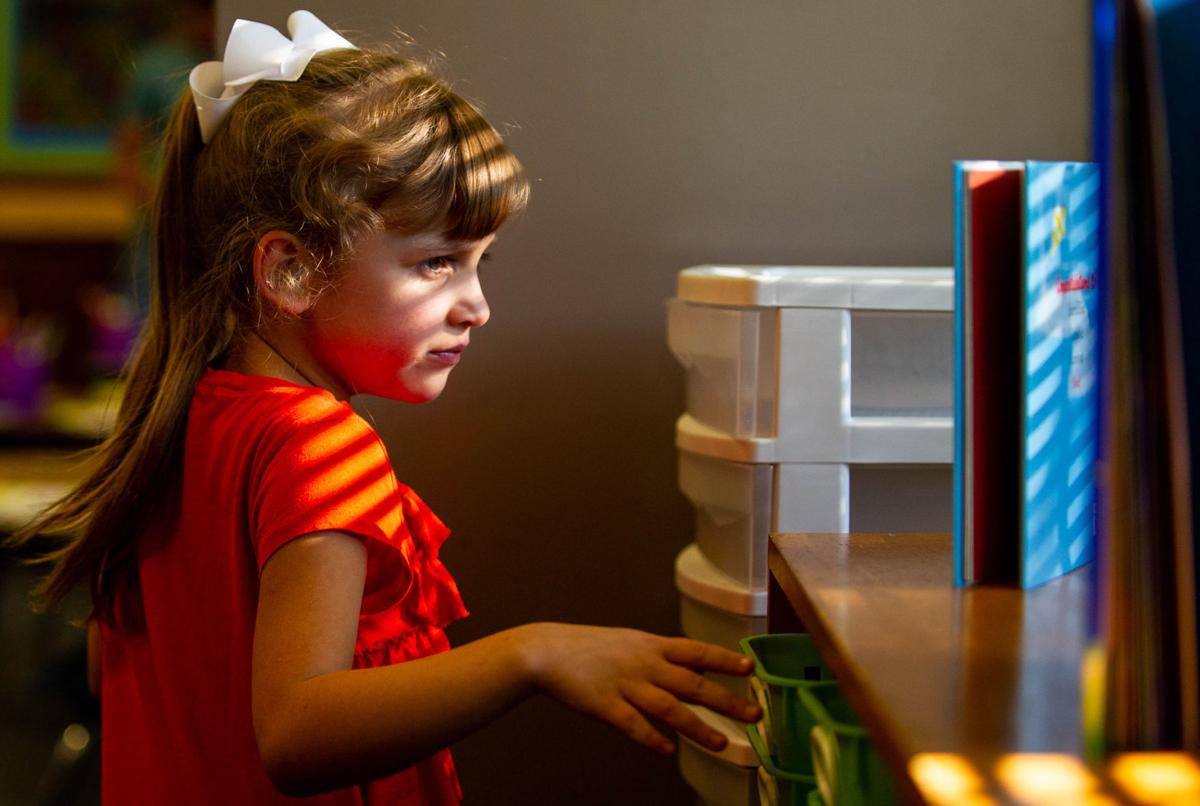 Sixth graders at Lincoln Public Schools will join high school freshmen this year and get the whole school to themselves, a chance to get oriented before the upperclassmen arrive.
For years, 10th through 12th graders have gotten an extra day of summer, while freshmen spend the first day of the school year learning the ins and outs of high school.
This year, because of uncertainty caused by the coronavirus pandemic, sixth graders will get the same treatment, rather than coming up in the week or so leading up to the first day for an orientation. That means seventh and eighth graders will get one extra day of relaxation.
The first day for LPS students is Aug. 12, with students in grades 7, 8, 10, 11 and 12 following a day later. The first day of preschool will be Aug. 17.
Open houses might look different this year, too. Although officials haven't made a districtwide decision on open houses, when parents and kids trek to school to meet their teachers and get reacquainted with the place, several schools are planning virtual rather than in-person events, said Mindy Burbach, LPS spokeswoman.
District officials, who now send out regular emails updating families about the coming school year, also announced that beginning July 15 parents can sign permission forms if they'd prefer their children learn remotely.
Earlier this month, district officials said they were making plans for all 42,000 students to be in class full-time this fall.
But much of what the coming school year will look like depends on the "risk dial" maintained by the Lincoln-Lancaster County Health Department, which indicates the potential spread of the virus locally with a color-coded range from "low," or green, to "severe," or red.
If the dial is in the yellow category, as it now stands, students will be required to wear face coverings to limit the spread of the coronavirus, and remote learning will be provided for families who choose to keep students at home.
If the dial improves to green, LPS will be operating "nearest to normal."
Students who left items at school when they left for spring break, assuming they'd be back in a week, will get to pick up their stuff the last two weeks in July. In May, seniors and students moving to a new school were able to get their stuff, but not anybody else.
Schools will announce the pickup times, but students should just keep their Chromebooks at home.
LPS will continue to deliver grab-and-go meals through the end of July, but at two fewer schools. Belmont students will be asked to go to Goodrich Middle School and Hartley Elementary students to Culler Middle School to pick up meals each week.
Photos: Lincoln during the pandemic