Schoo Middle School Principal Cedric Cooper will be principal of Lincoln's new high school in northwest Lincoln.
The Omaha native, who graduated from Omaha Benson High School, went to Montana State University on a football scholarship and taught in Omaha and Wyoming before coming to Schoo, said the chance to build a high school community — its traditions and culture — from the ground up is a rare opportunity.
When he was principal at Torrington High School in Wyoming, he started a tradition of community pep rallies with middle and high school students and families as a way to start off the year and to instill the idea of graduation in the town's youngest students.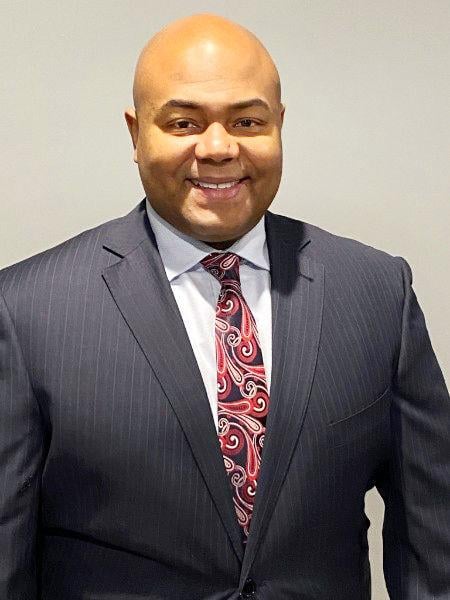 "Those are the things as a community we get to build together," he said. "That's the fun thing about it. One thing that will definitely be at the top of the charts will be high expectations and academic excellence."
Lincoln Public Schools announced Cooper's appointment Wednesday as principal of the new high school, one of two being built with funds from the $290 million bond issue voters passed last year.
The school, being built at Northwest 48th and West Holdrege streets on the southern end of Air Park, will open in 2022. A new medical science focus program, operating in conjunction with Bryan College of Health Sciences, will be located there.
Cooper, who became Schoo principal in 2018, has spent much of his career working with at-risk students. After graduating from Montana State with a degree in health education and human development, he came back to Omaha and worked with Boys and Girls Club for three months, then began teaching at Omaha Northwest High School.
In 2011, after 11 years at Omaha Northwest, he moved to the Avenue Scholars Foundation, an Omaha nonprofit that helped at-risk high school students get to college.
He decided he wanted to have a broader impact, he said, and earned his master's degree in educational leadership from Doane University, then moved to Torrington, where he was a middle school principal and athletic director for two years before becoming principal in 2016.
"It was an excellent opportunity to live in a rural setting, coming from the inner city," he said.
He'd made a similar decision when he graduated from high school, when he and his best friend traded inner-city Omaha for the mountains of Montana to play football and earn their degrees.
He'd started considering a career in education as early as third grade because of two of his teachers who helped him begin to realize education might just be his calling.
Cooper grew up in poverty, with a single mom and a brother, and he had a lot of educators who believed in him. He wanted to do the same for young people.
"I come from north Omaha, inner-city Omaha, and I just know the value of students at a disadvantage. They just need someone to believe in them, help them have access to different opportunities. Once that happens, I know exactly what will happen: they will flourish."
Superintendent Steve Joel said in his three years at LPS, Cooper has distinguished himself as "an effective instructional leader, relationship builder and champion of equity for all students."
Cooper, who will begin his job July 1, will be the second high school principal of color at LPS. North Star's Vann Price was the first.
That's important, because it allows students of color to see themselves in such roles, and it's a step to help LPS create more diverse leadership teams.
Ultimately, he said, that's good for students.
"It always goes back to the kids," he said.
SCHOOL RANKINGS ON STATE EVALUATIONS
LPS
Lincoln East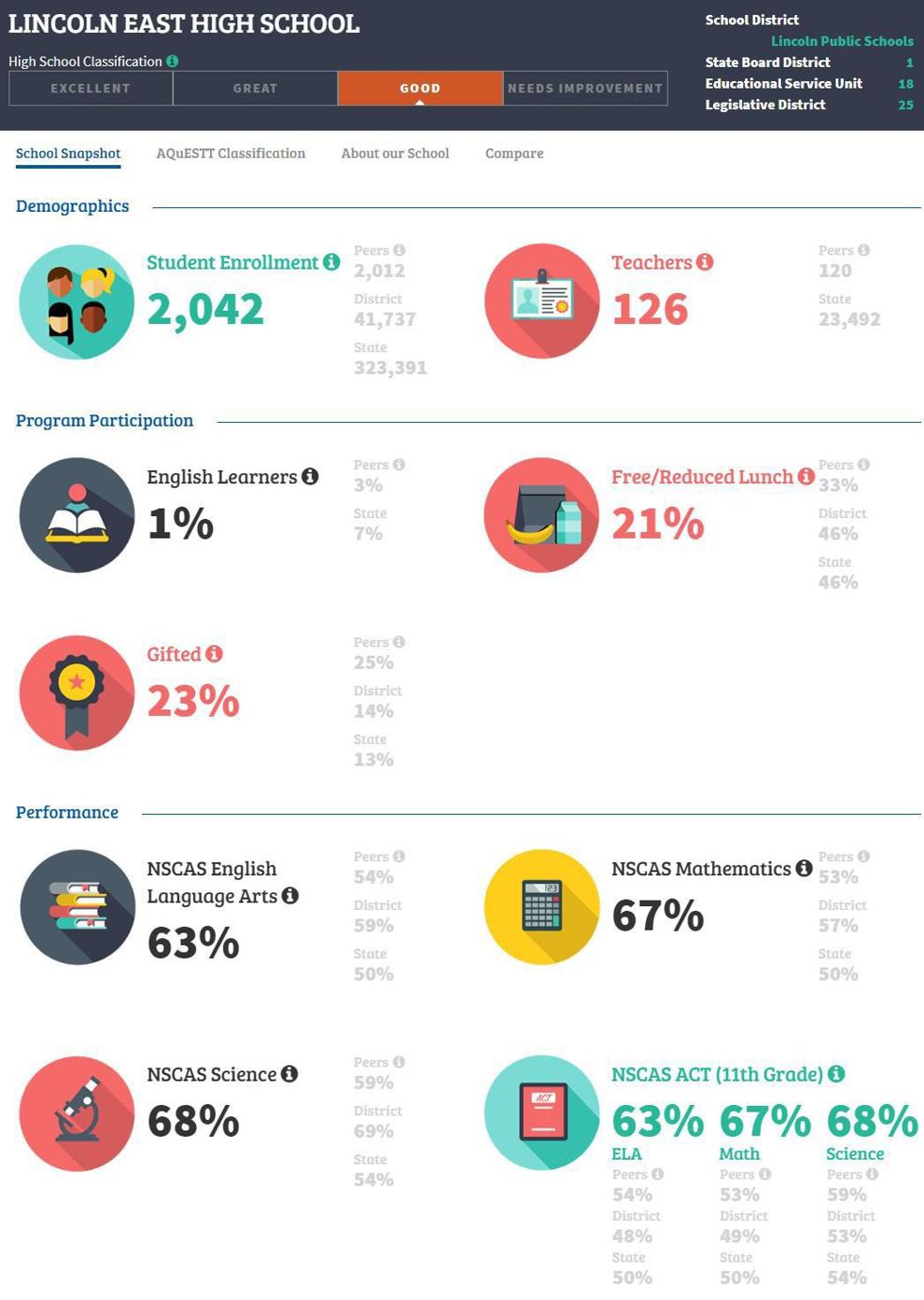 Lincoln High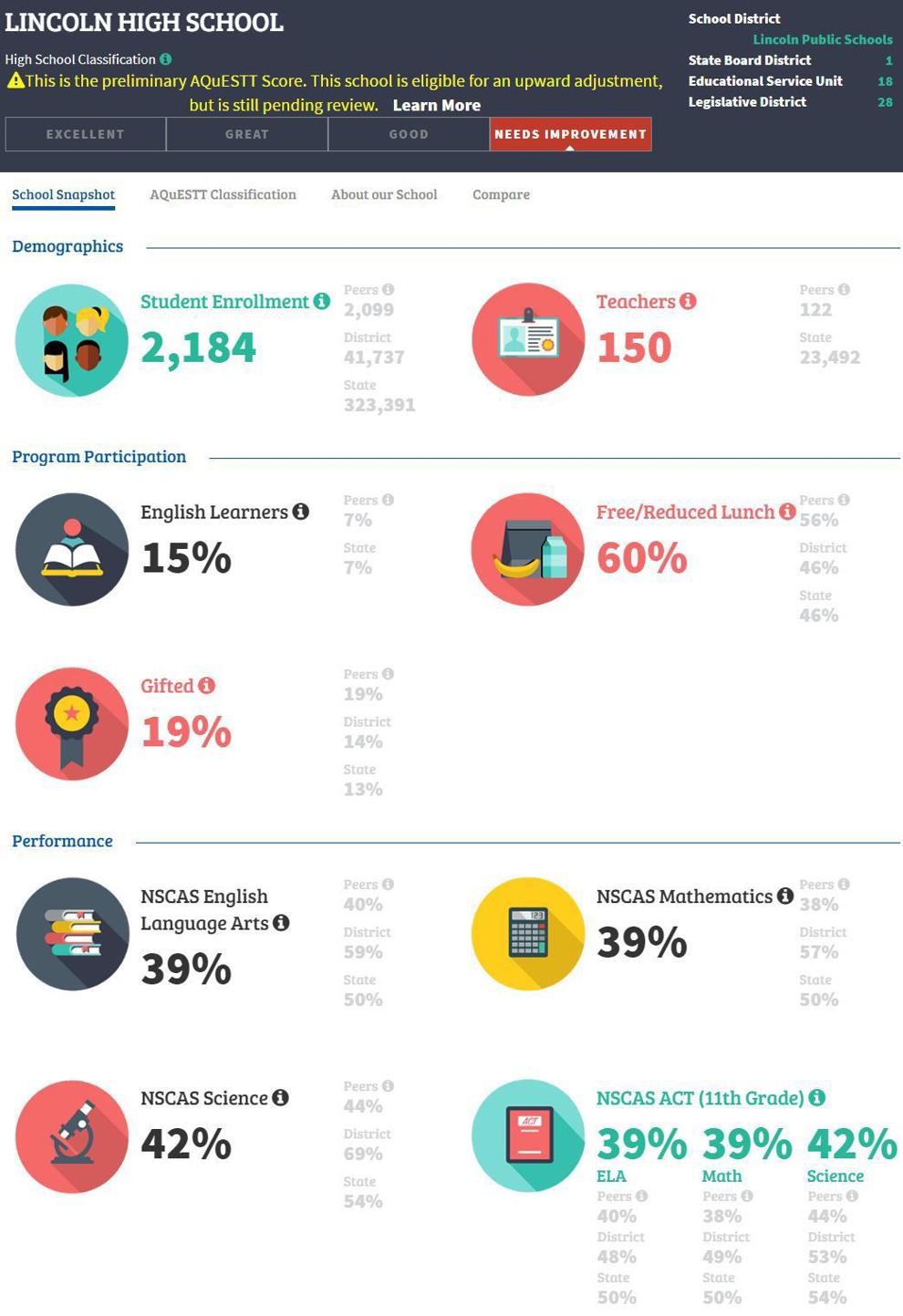 Lincoln North Star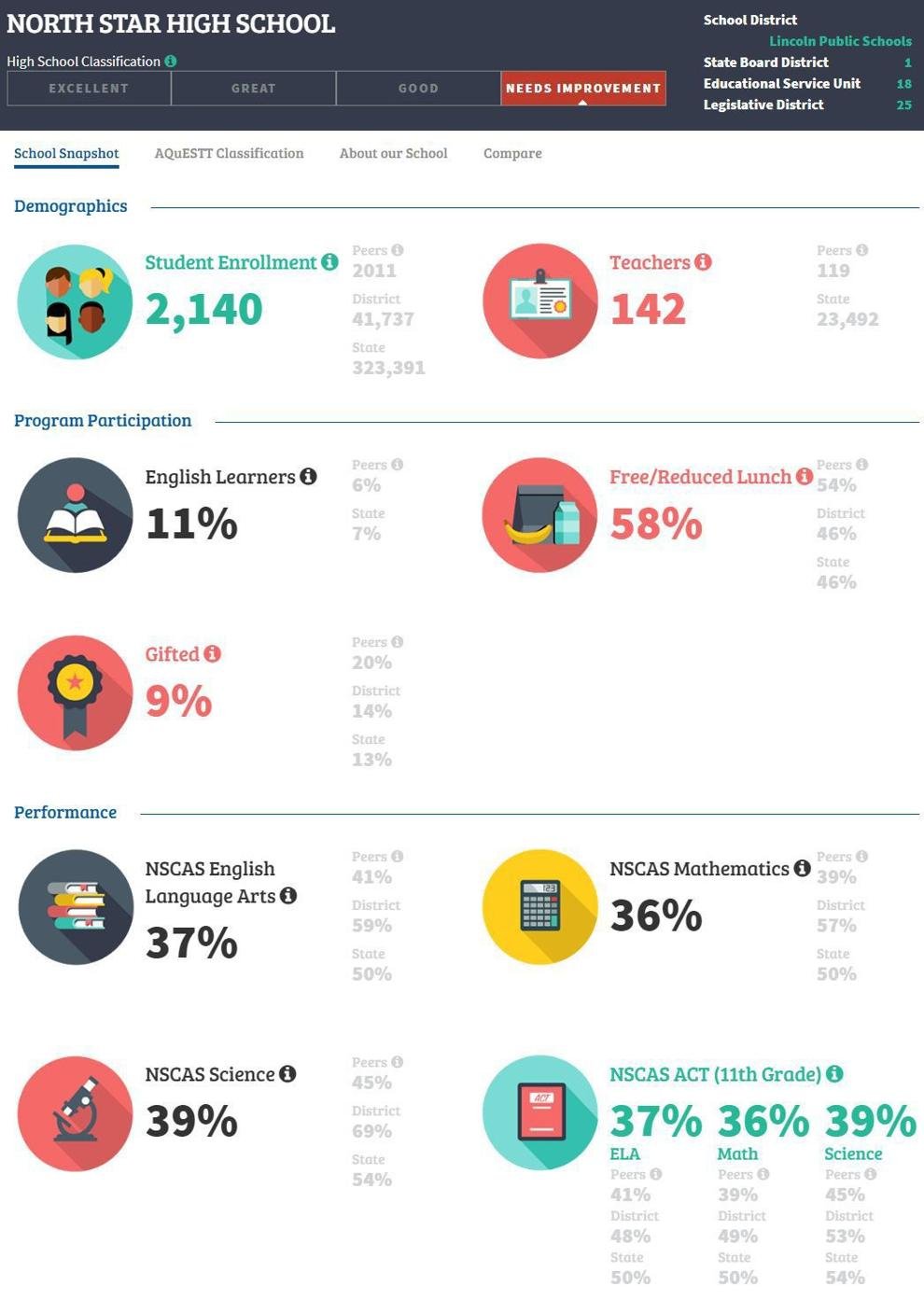 Lincoln Northeast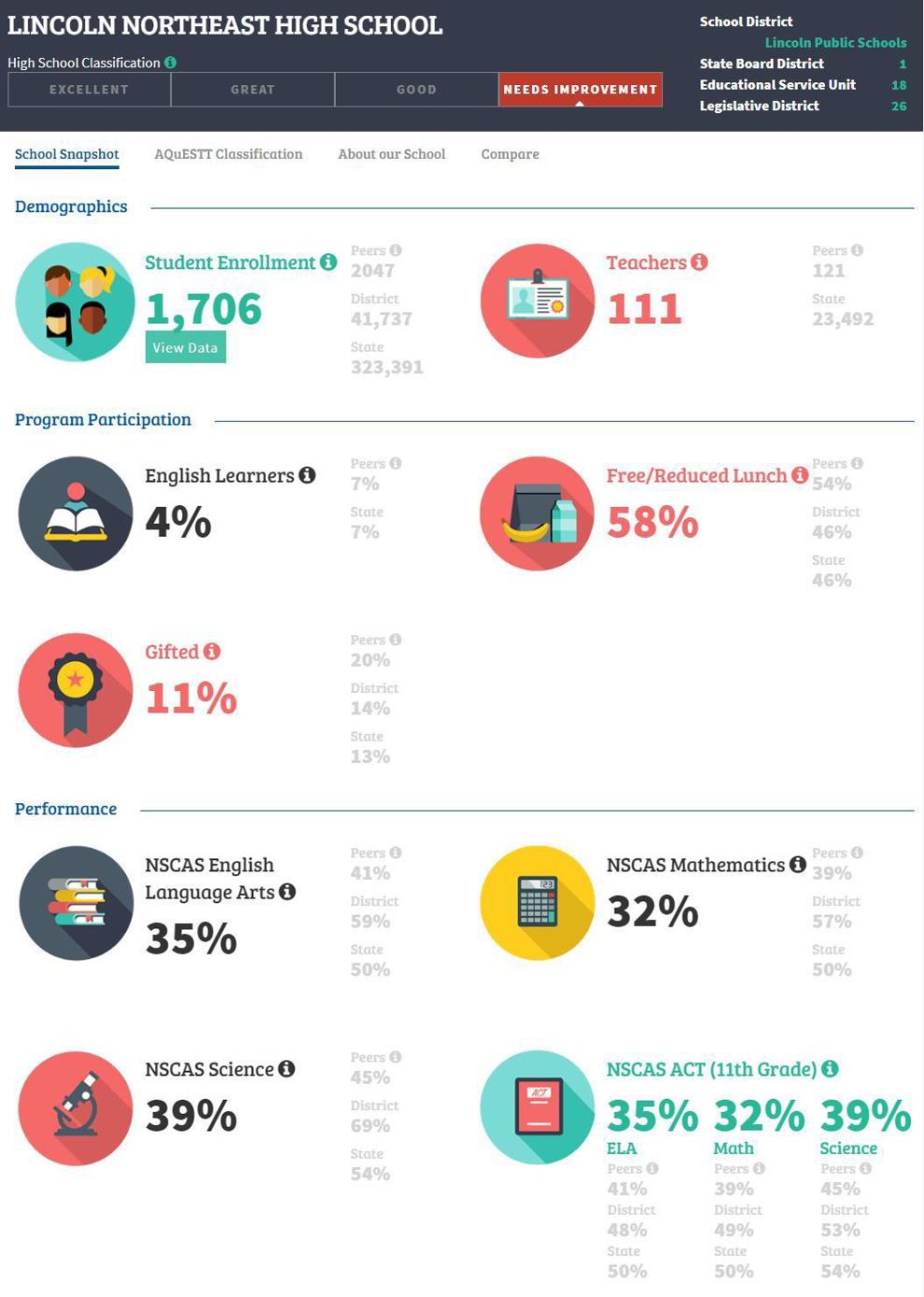 Lincoln Southeast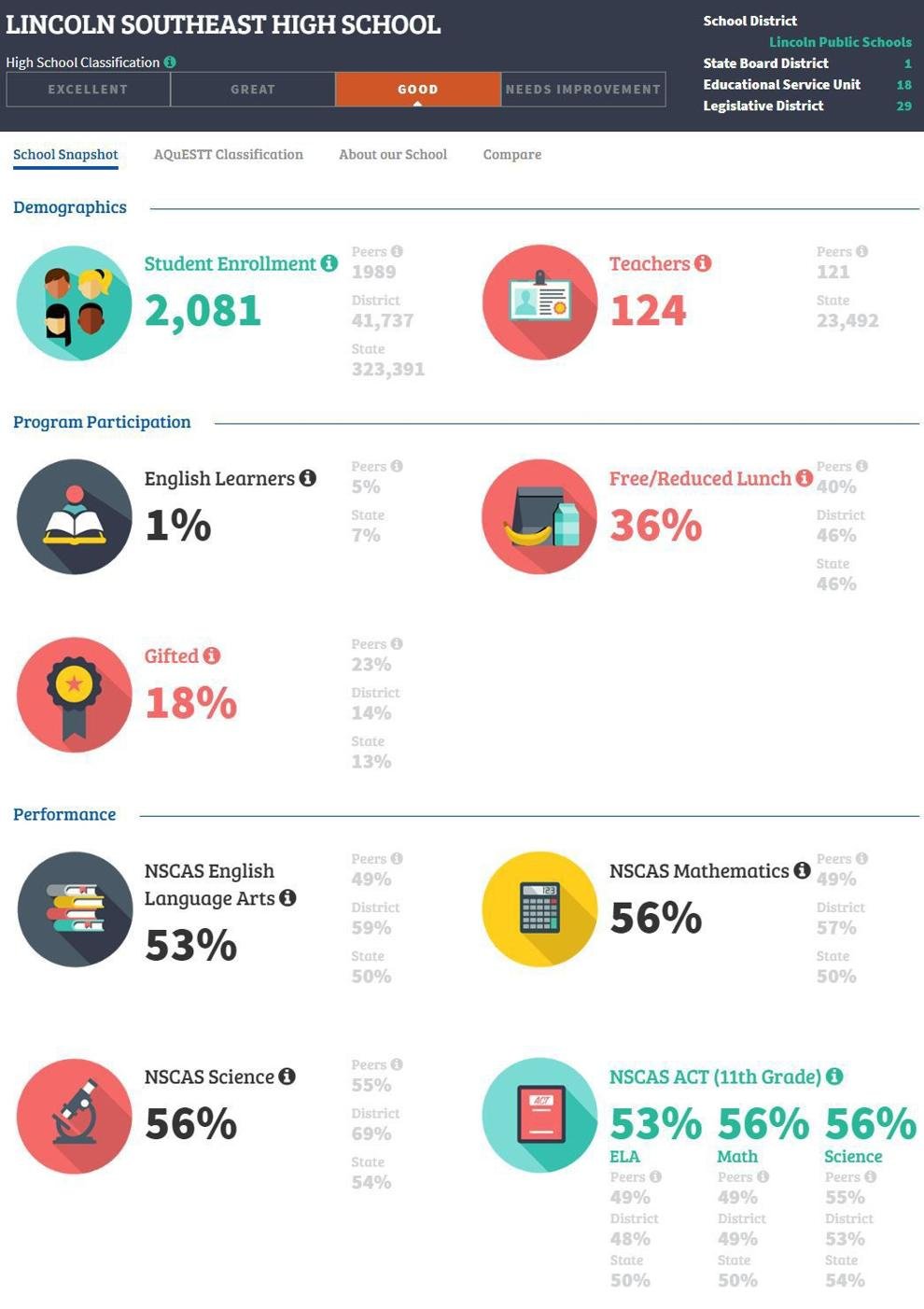 Lincoln Southwest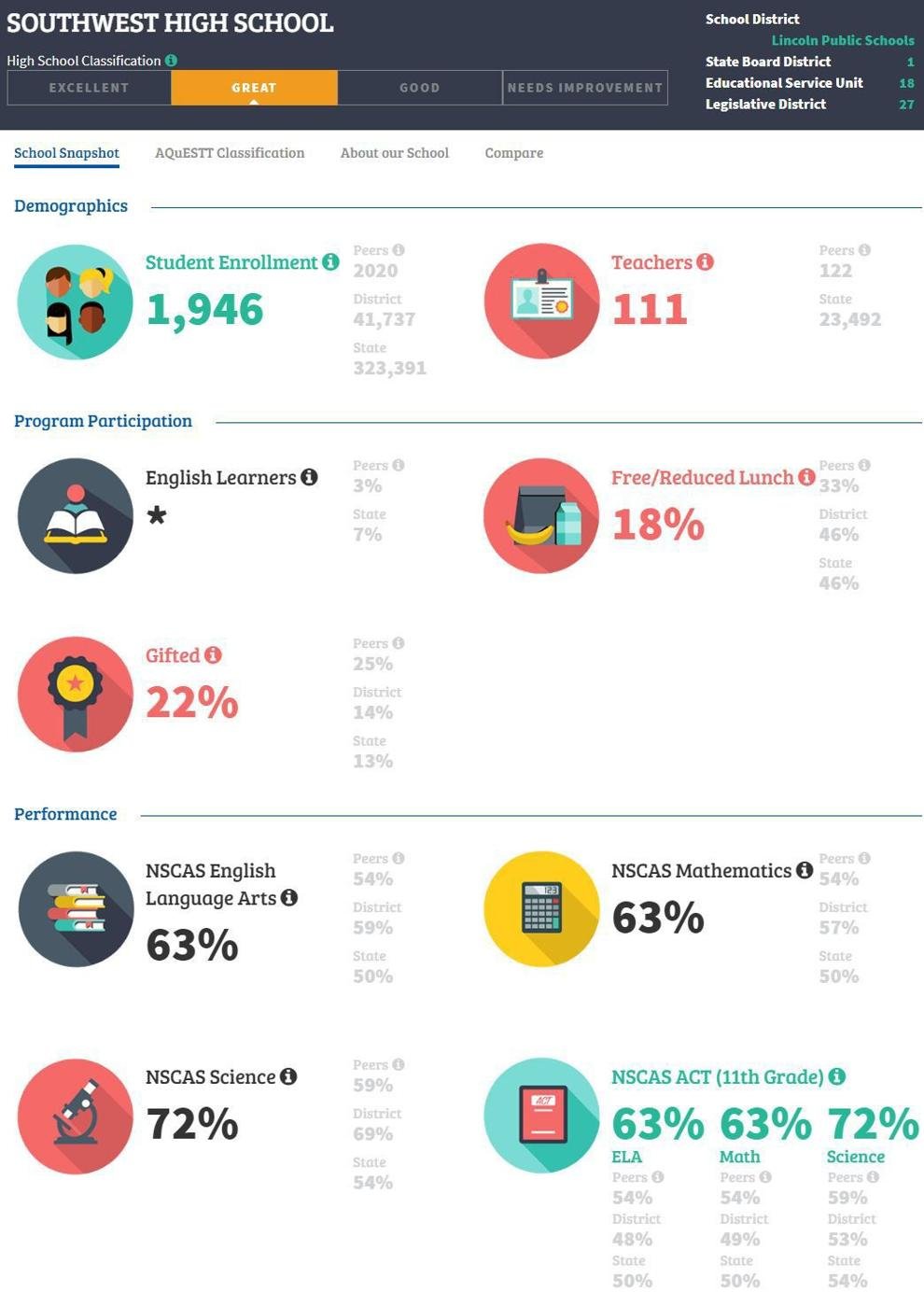 Culler Middle School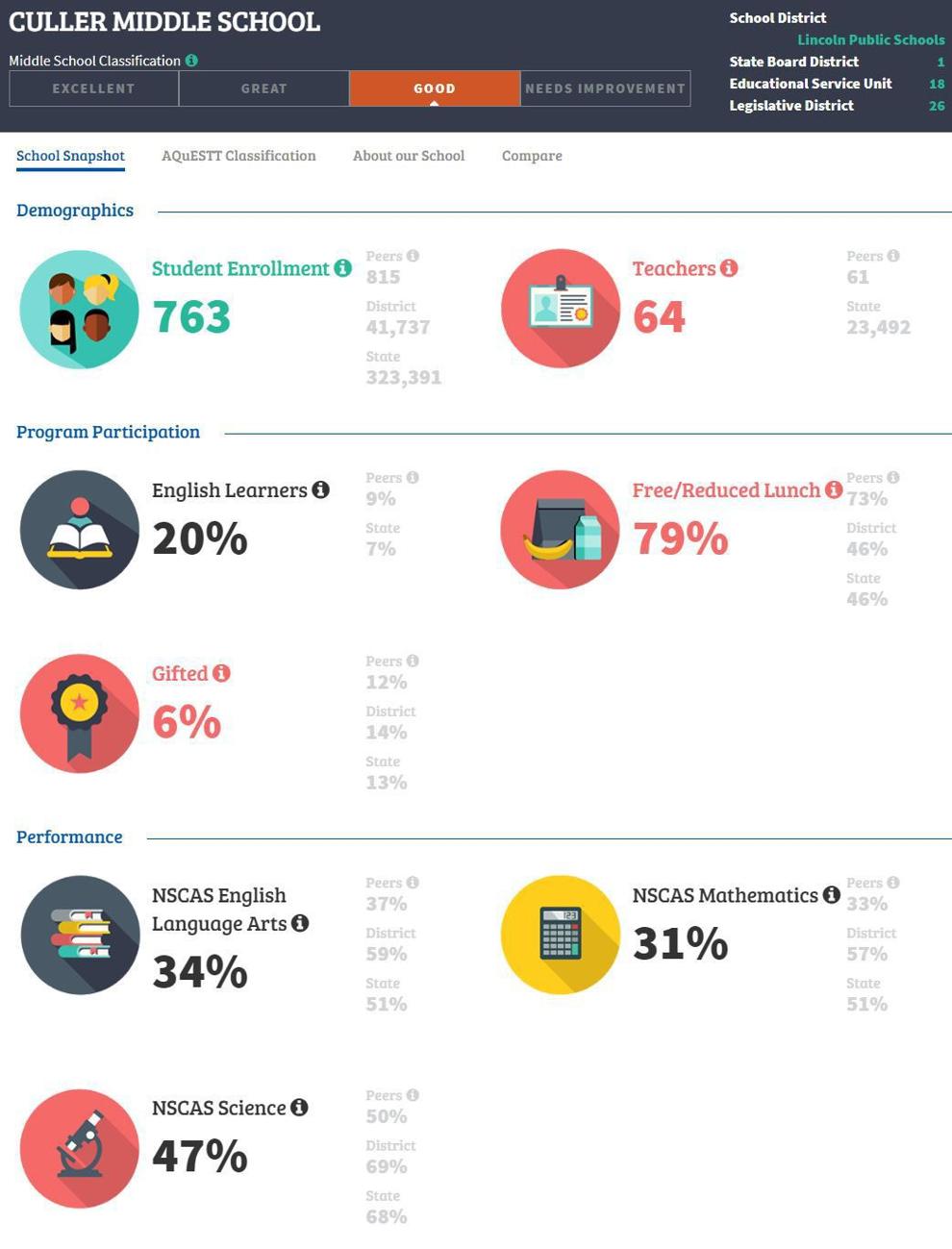 Dawes Middle School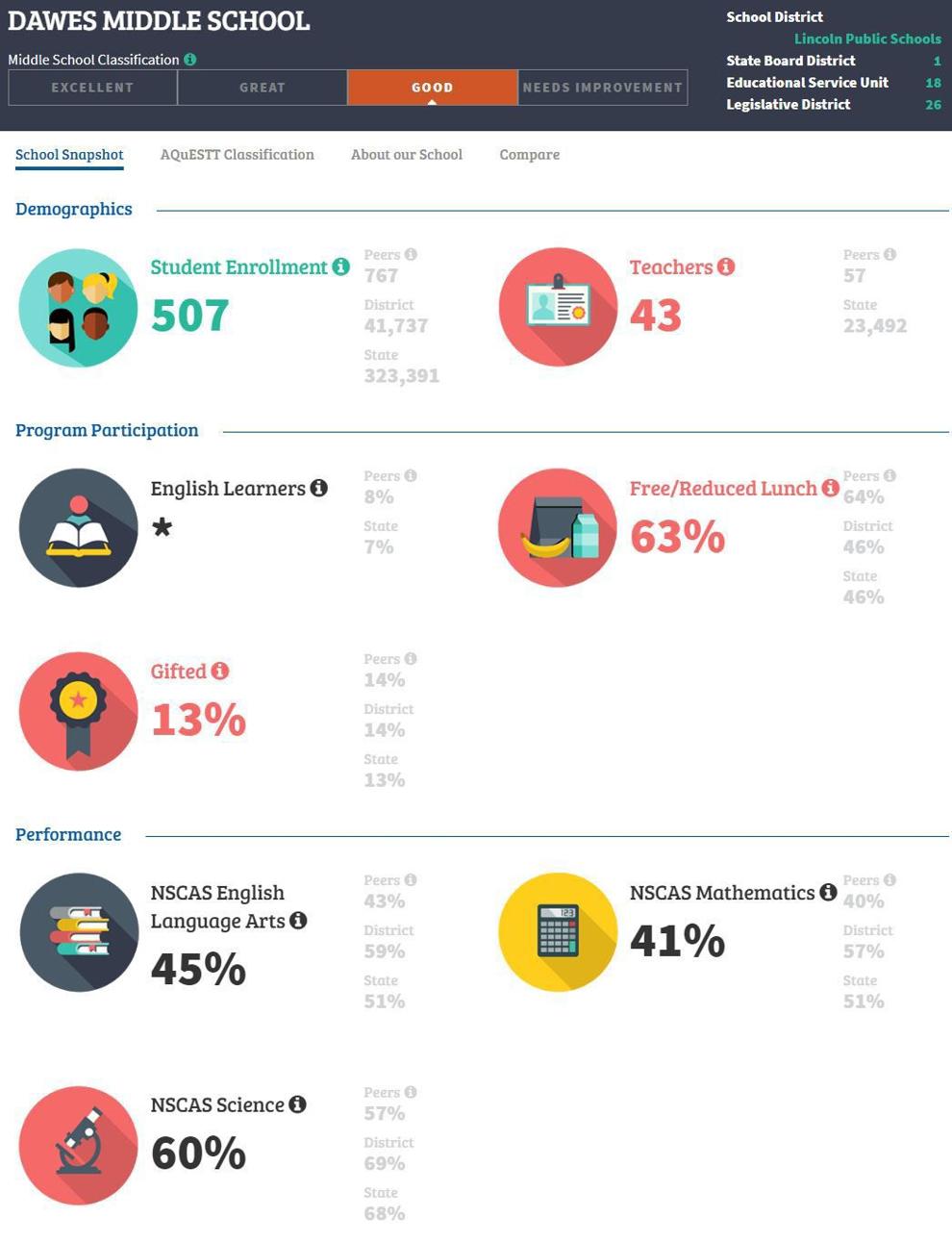 Goodrich Middle School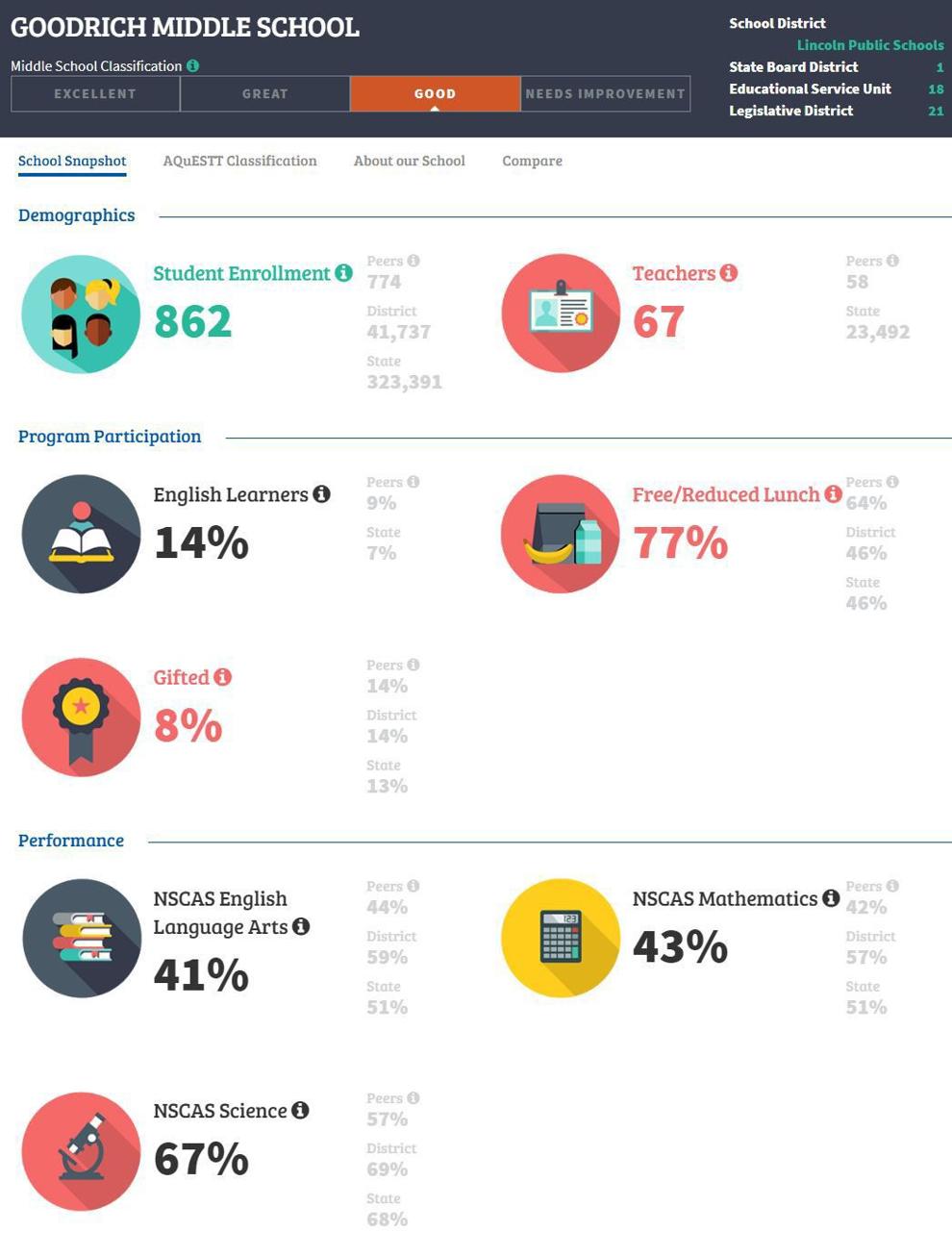 Irving Middle School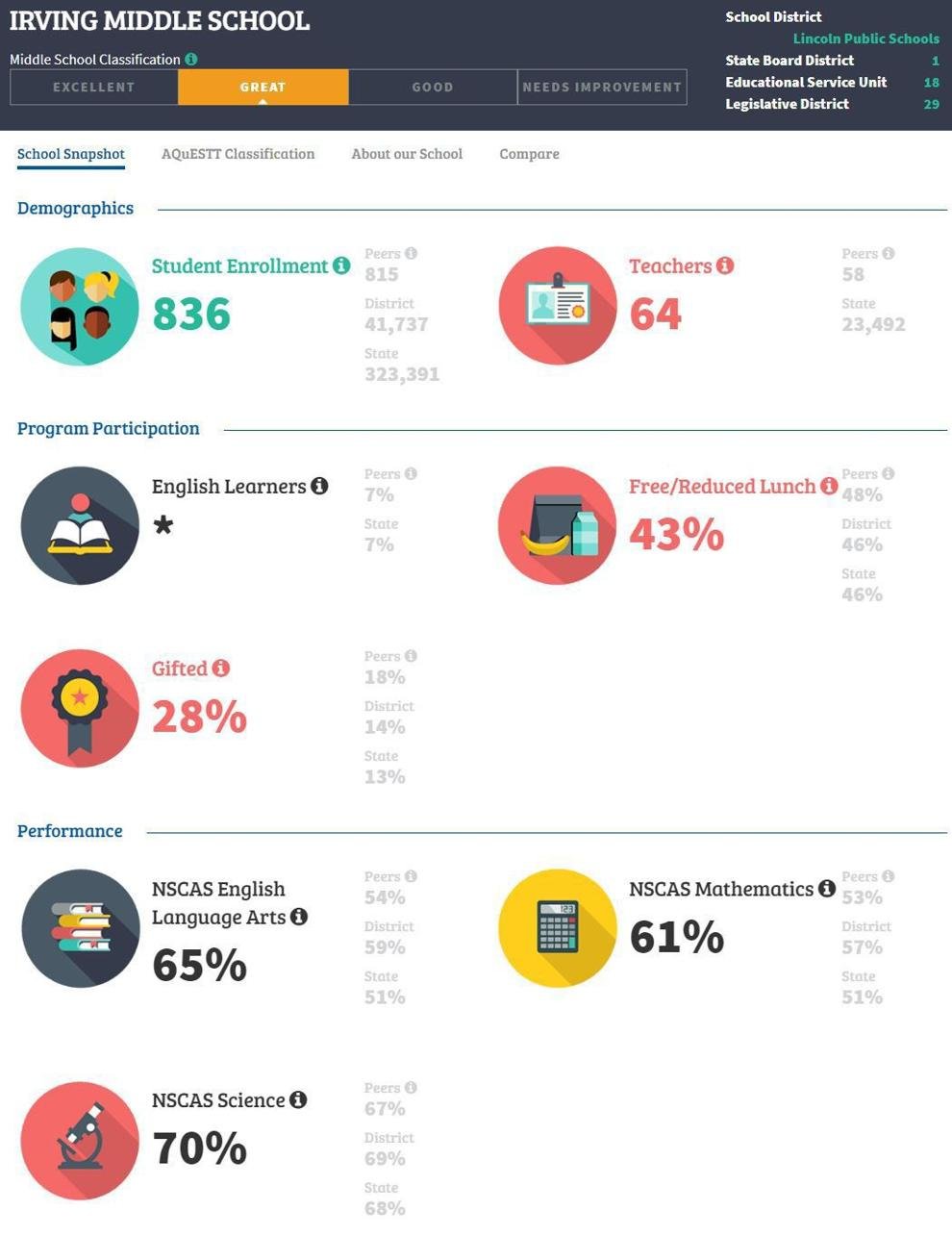 Lefler Middle School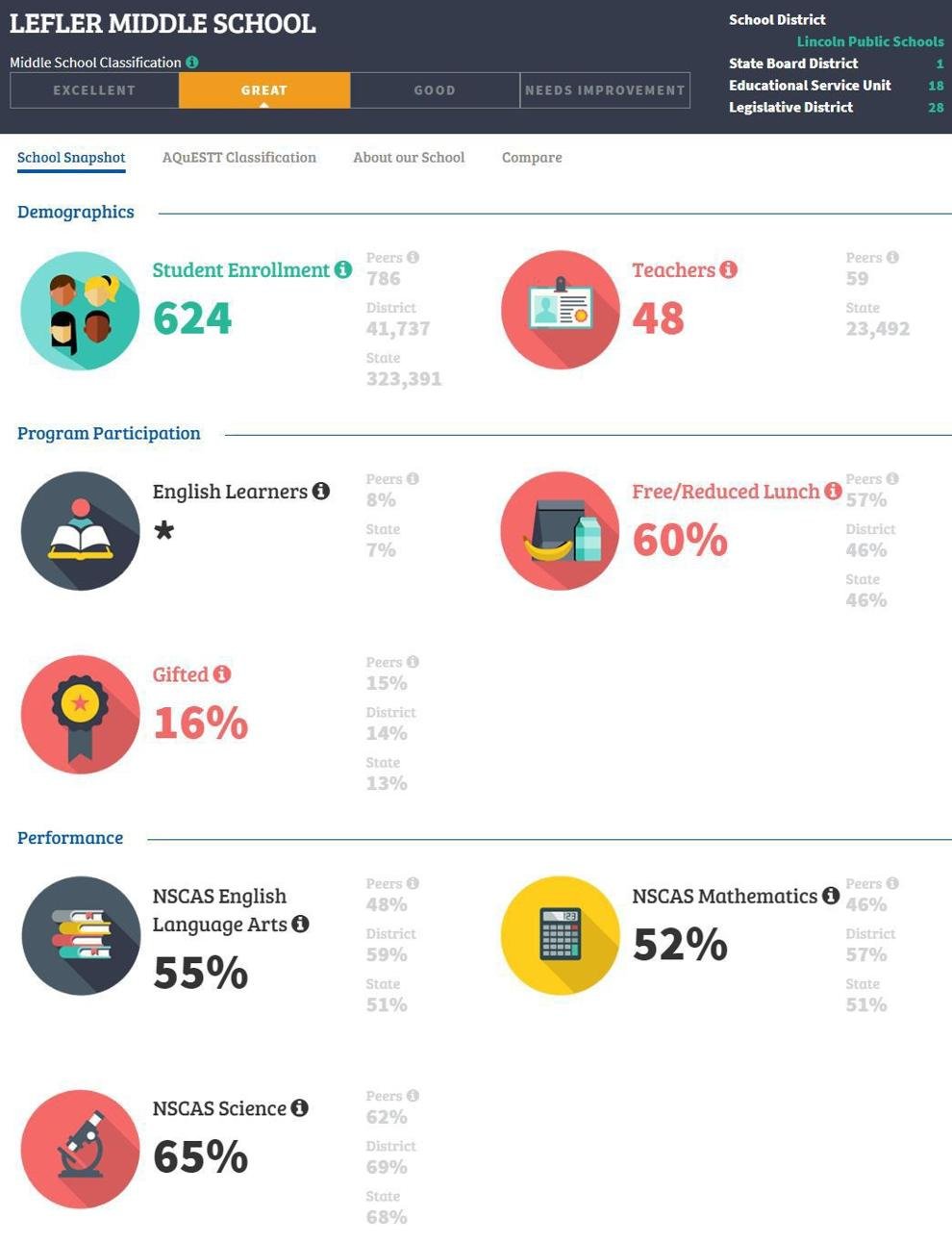 Lux Middle School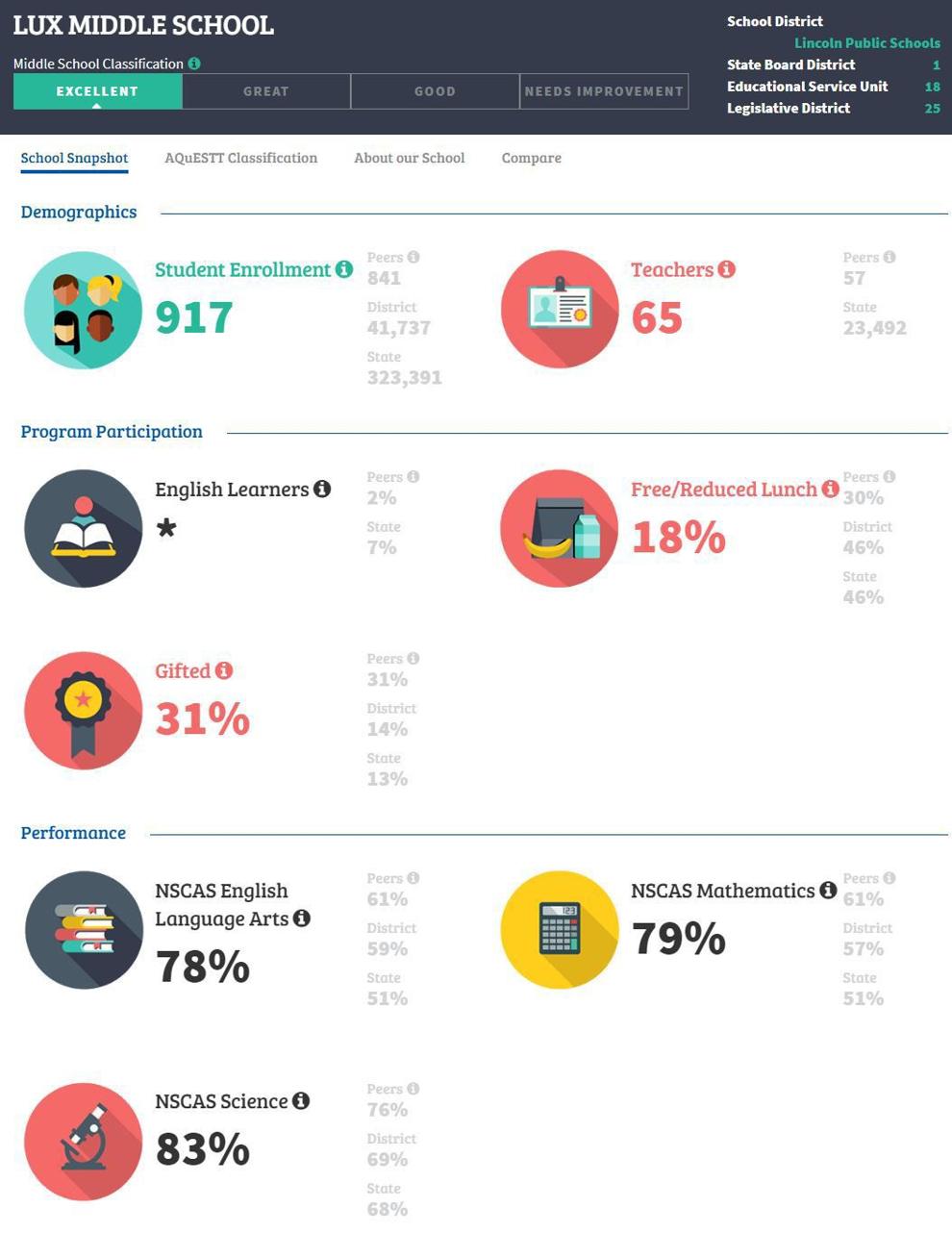 Mickle Middle School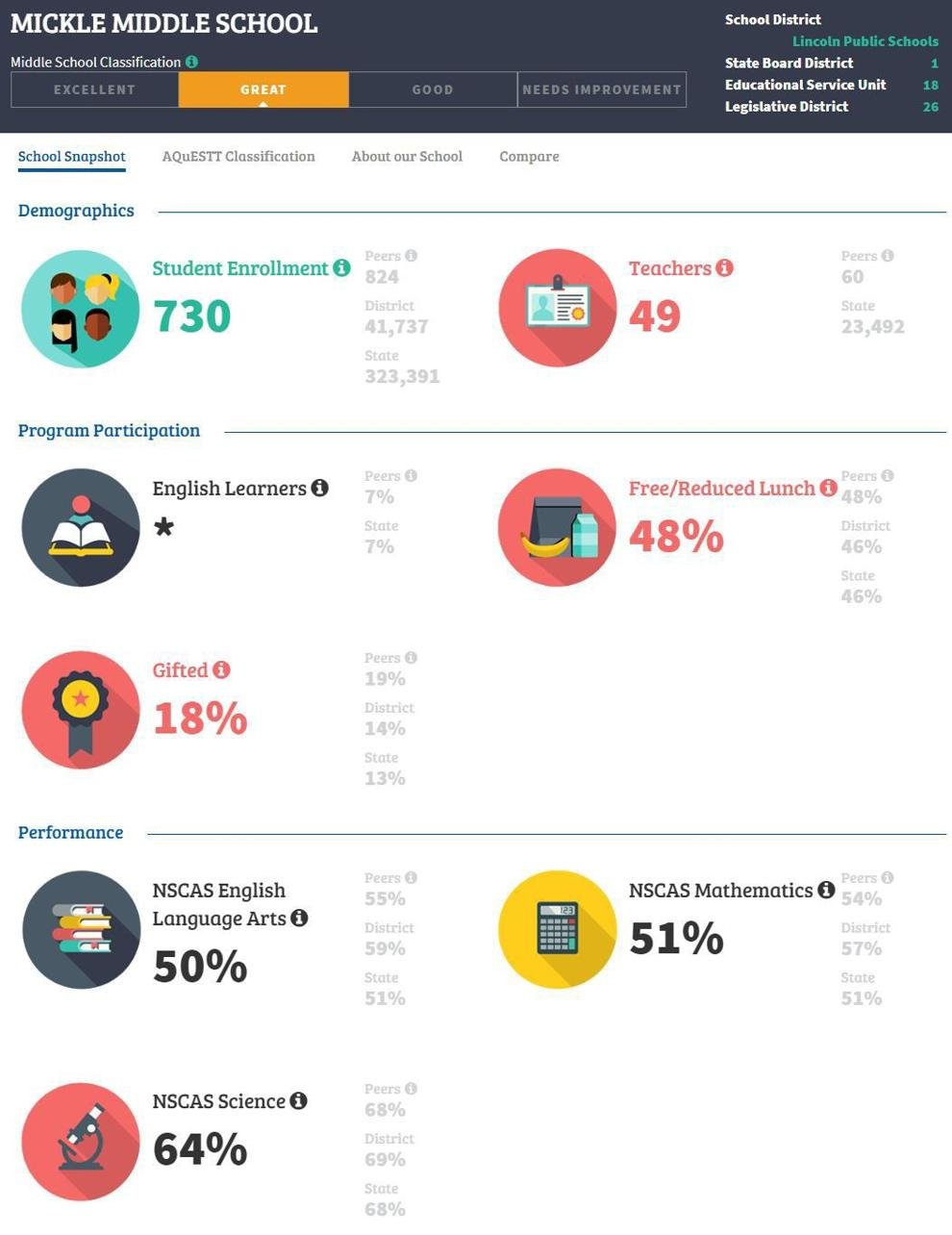 Moore Middle School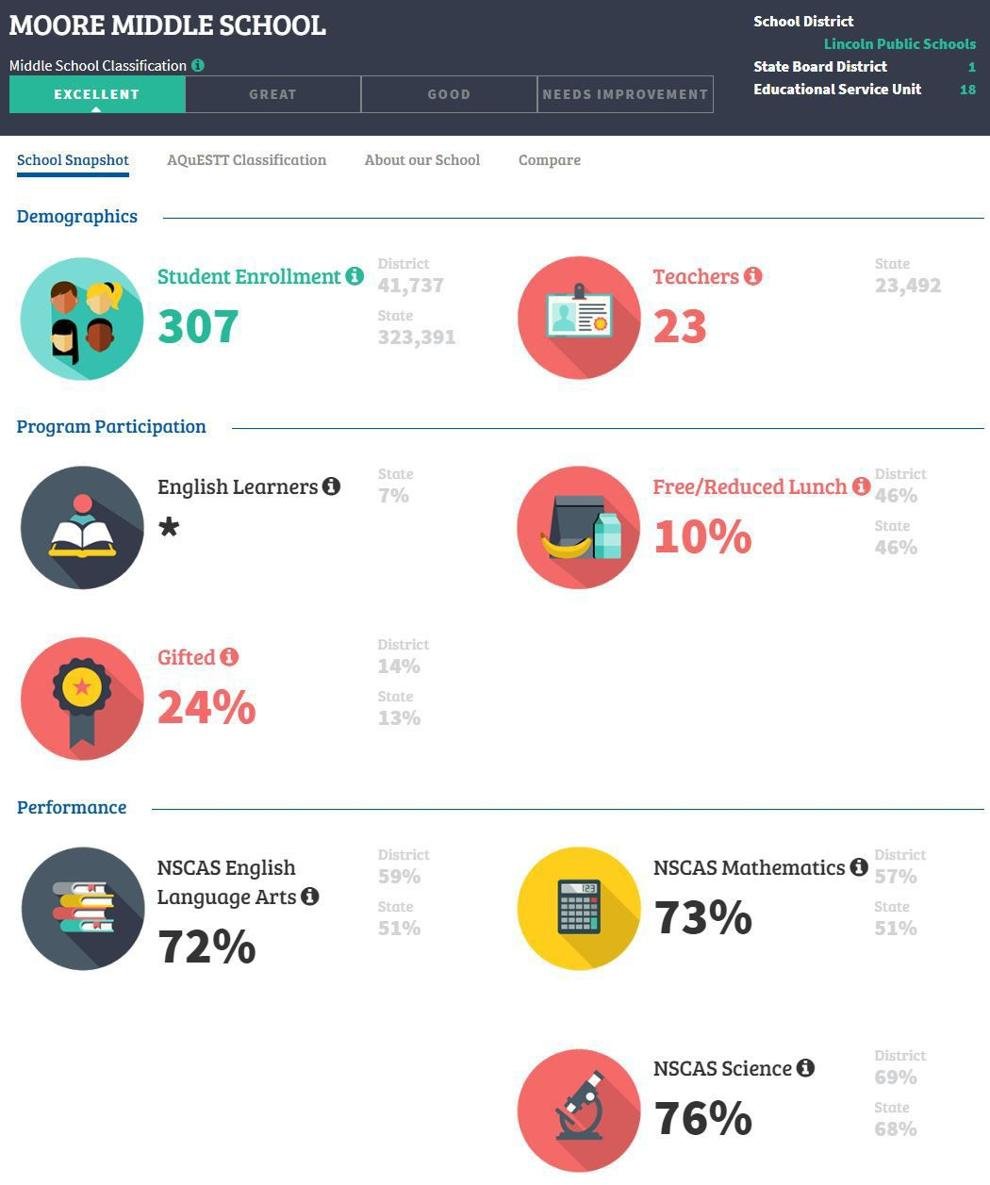 Park Middle School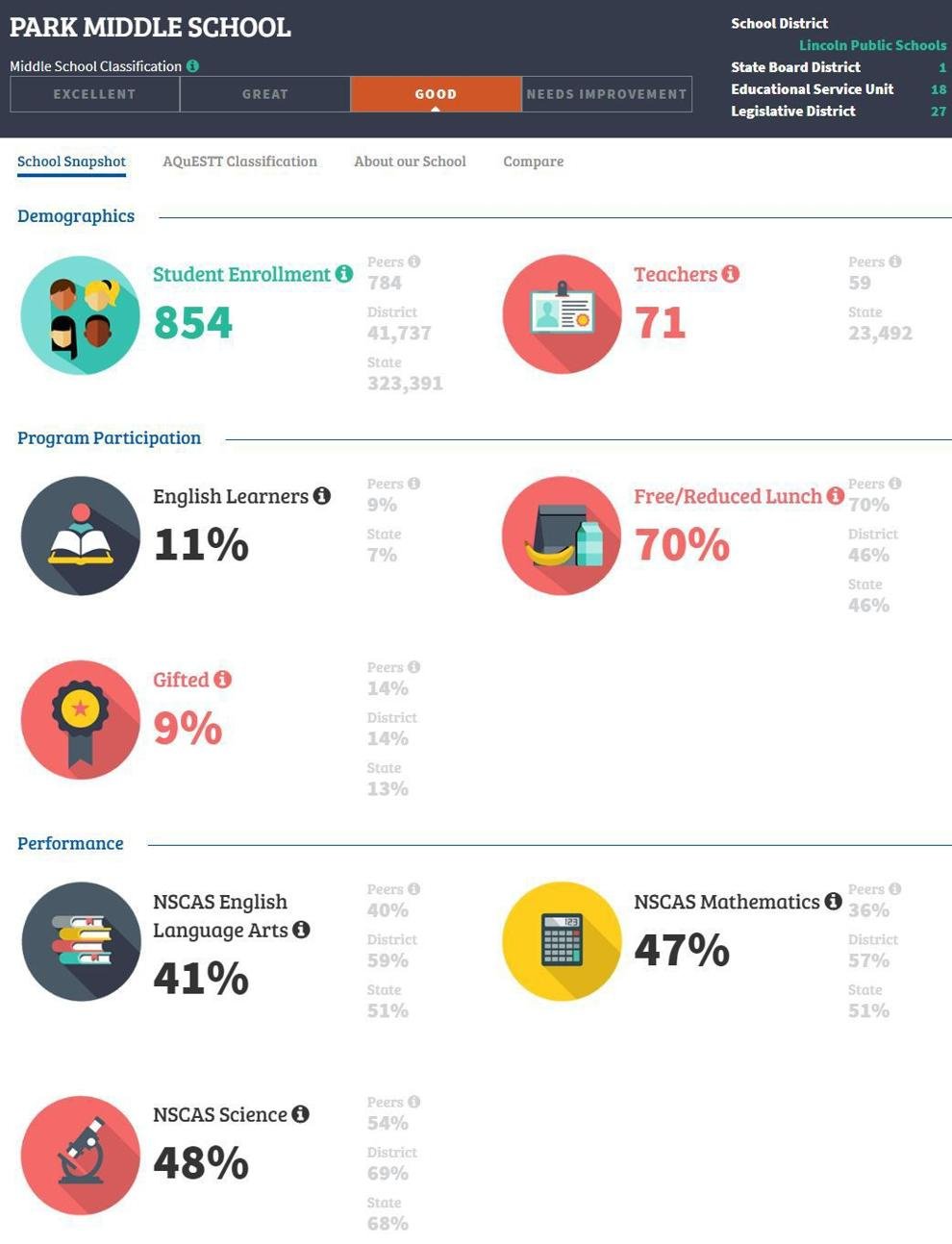 Pound Middle School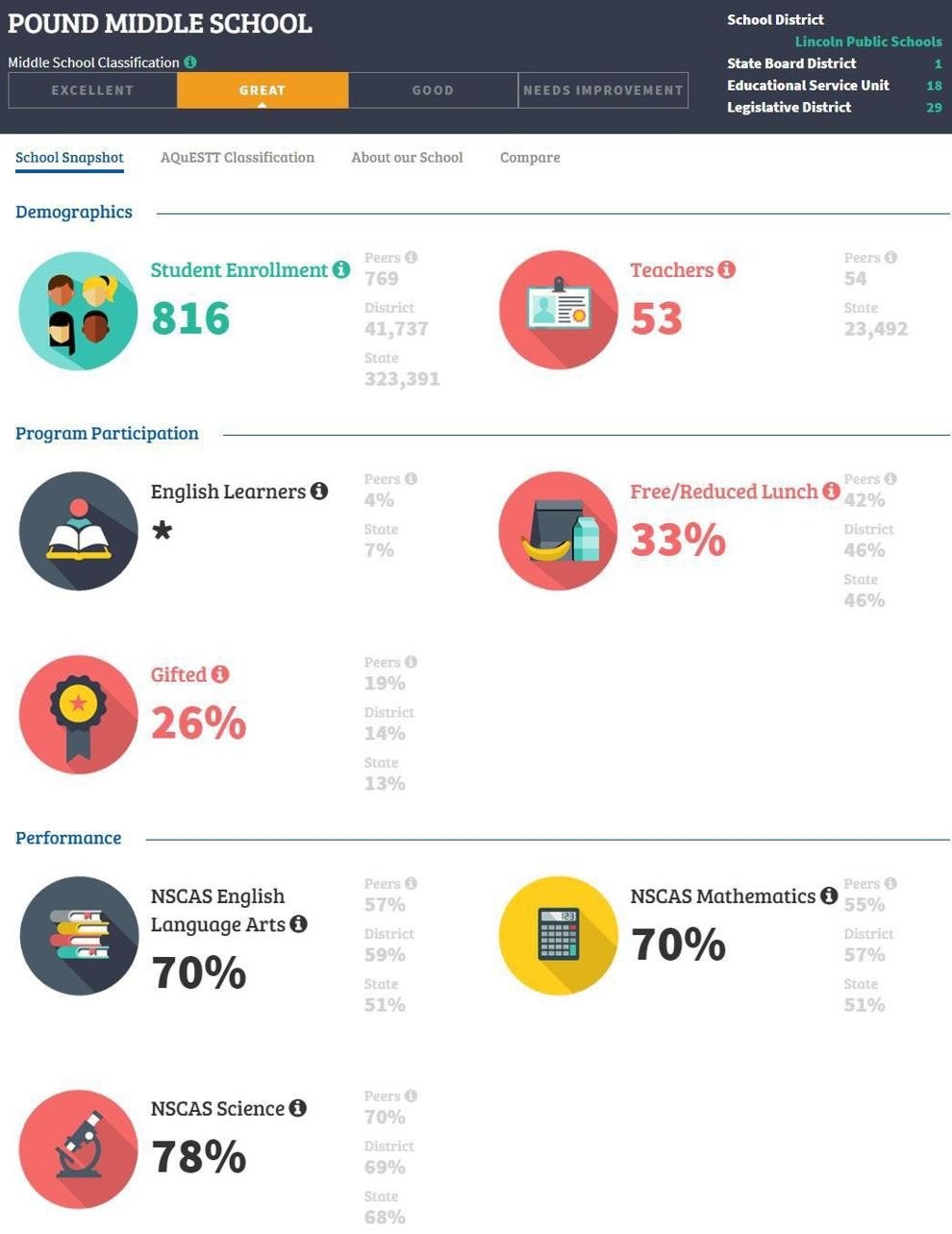 Schoo Middle School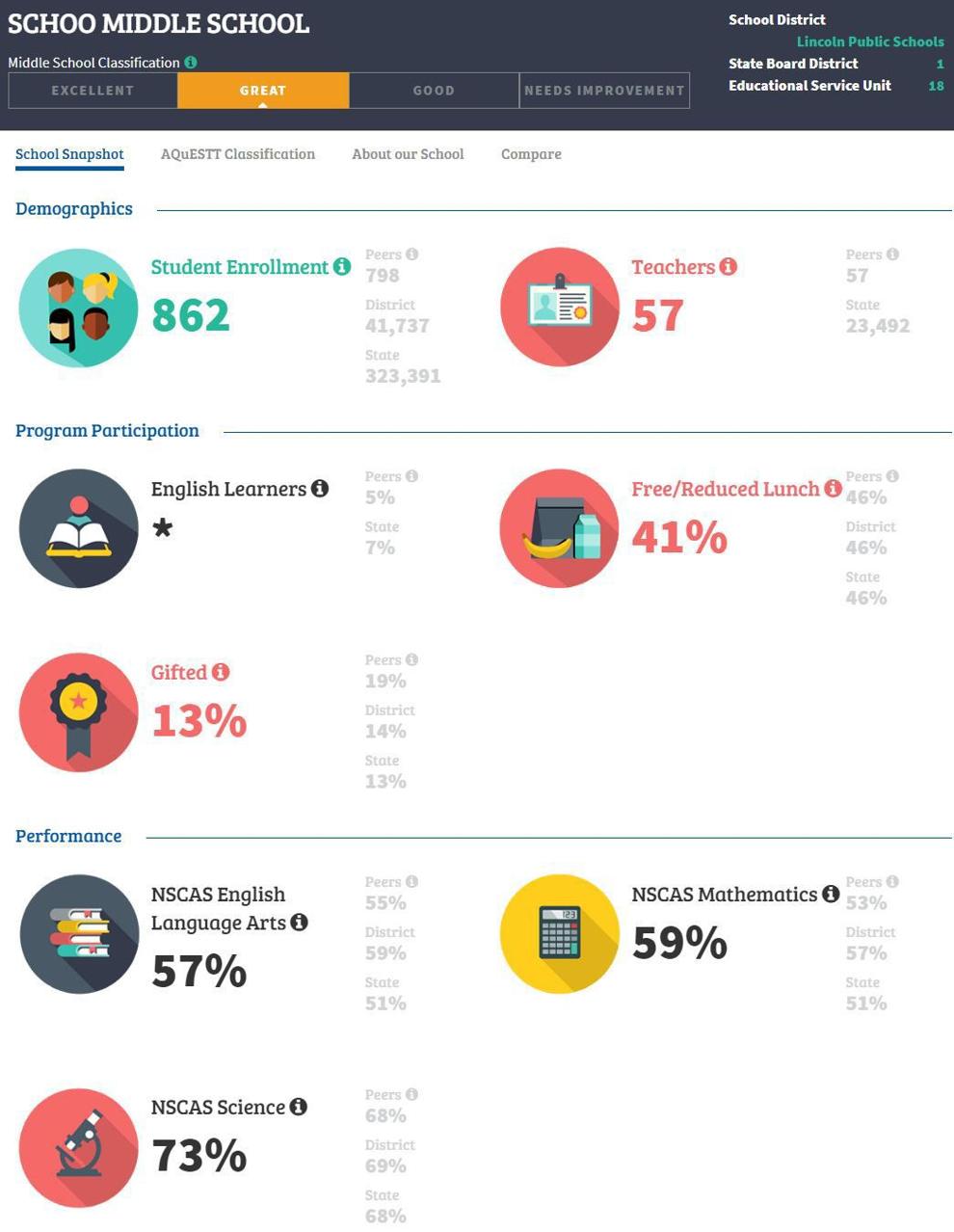 Scott Middle School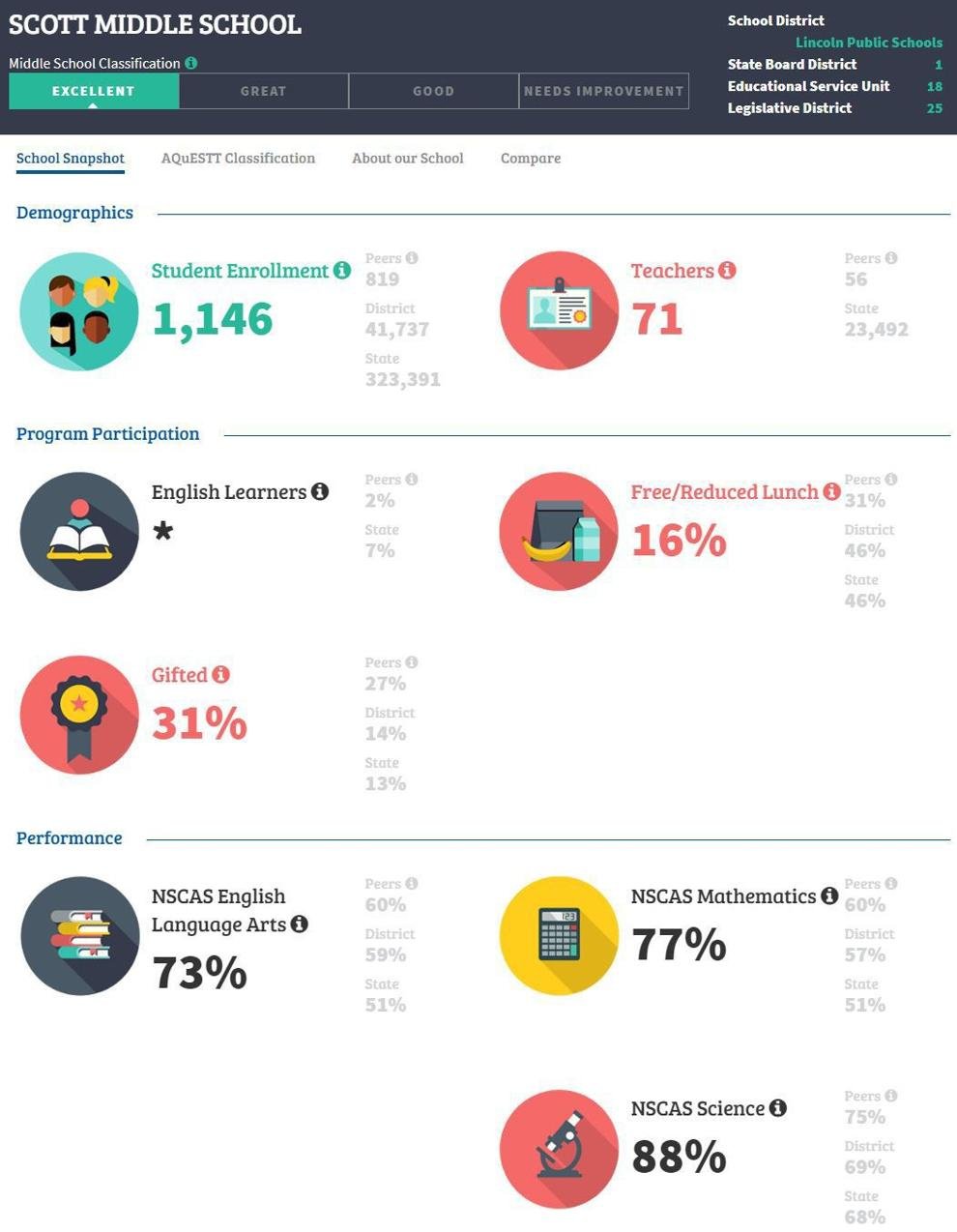 Adams Elementary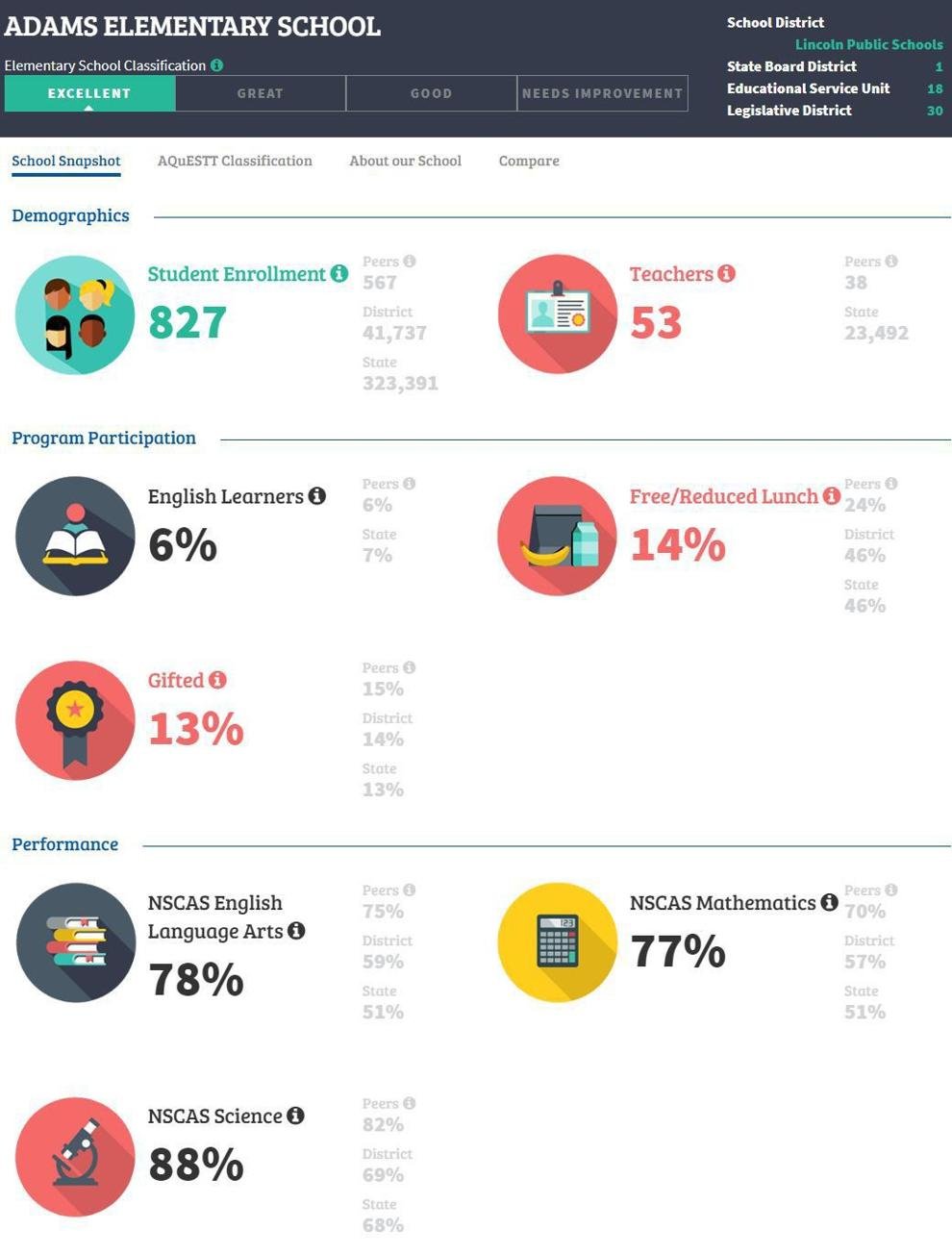 Arnold Elementary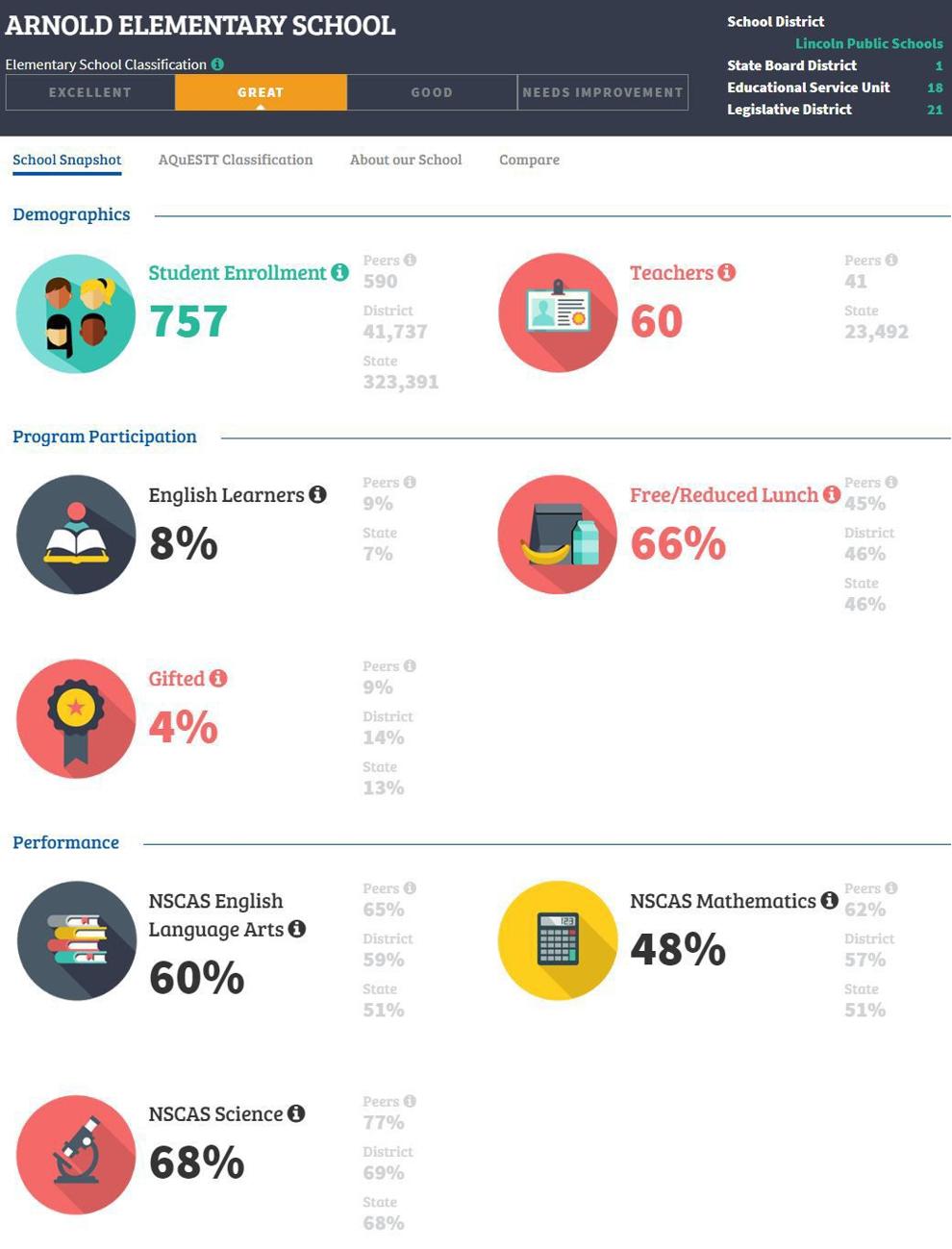 Beattie Elementary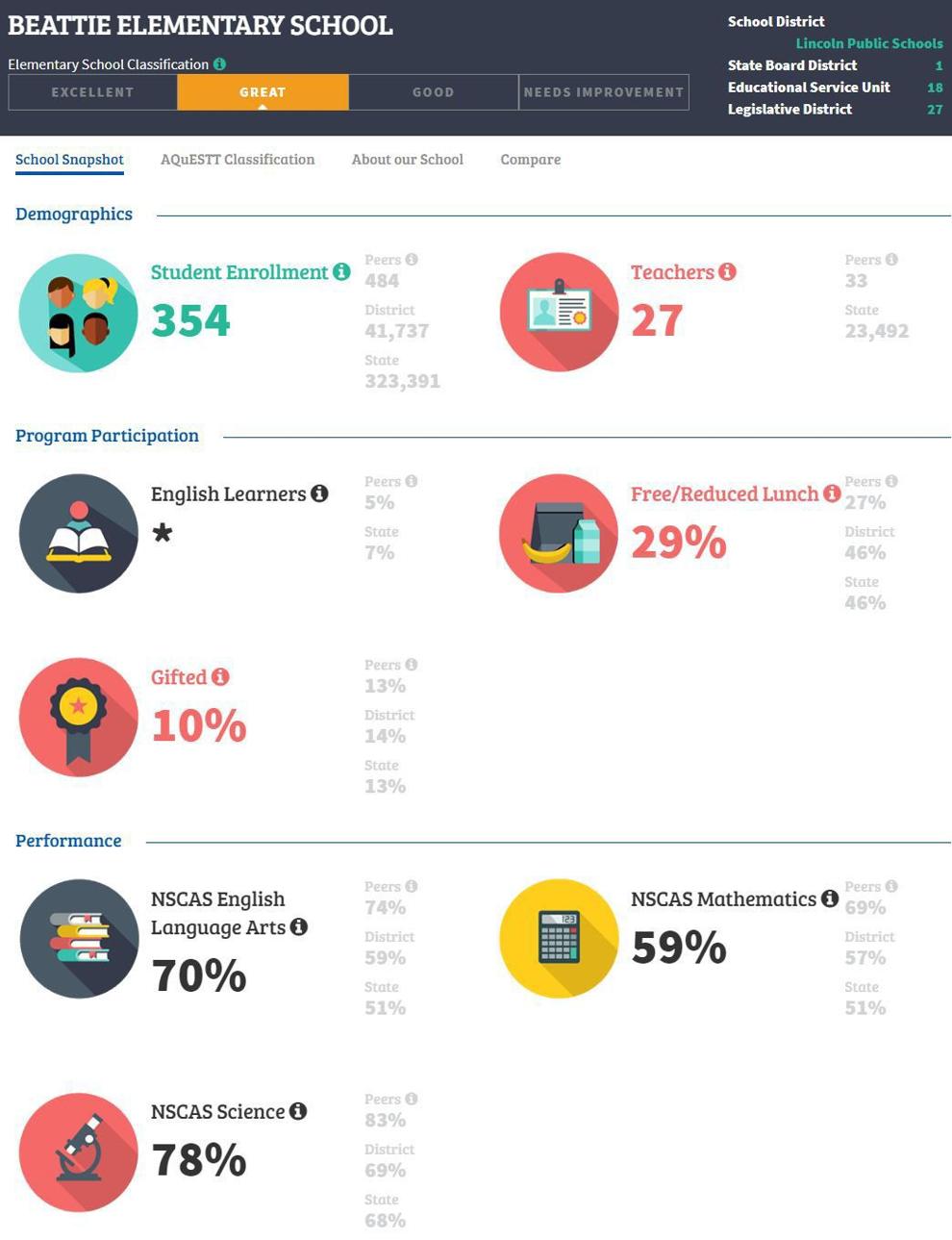 Belmont Elementary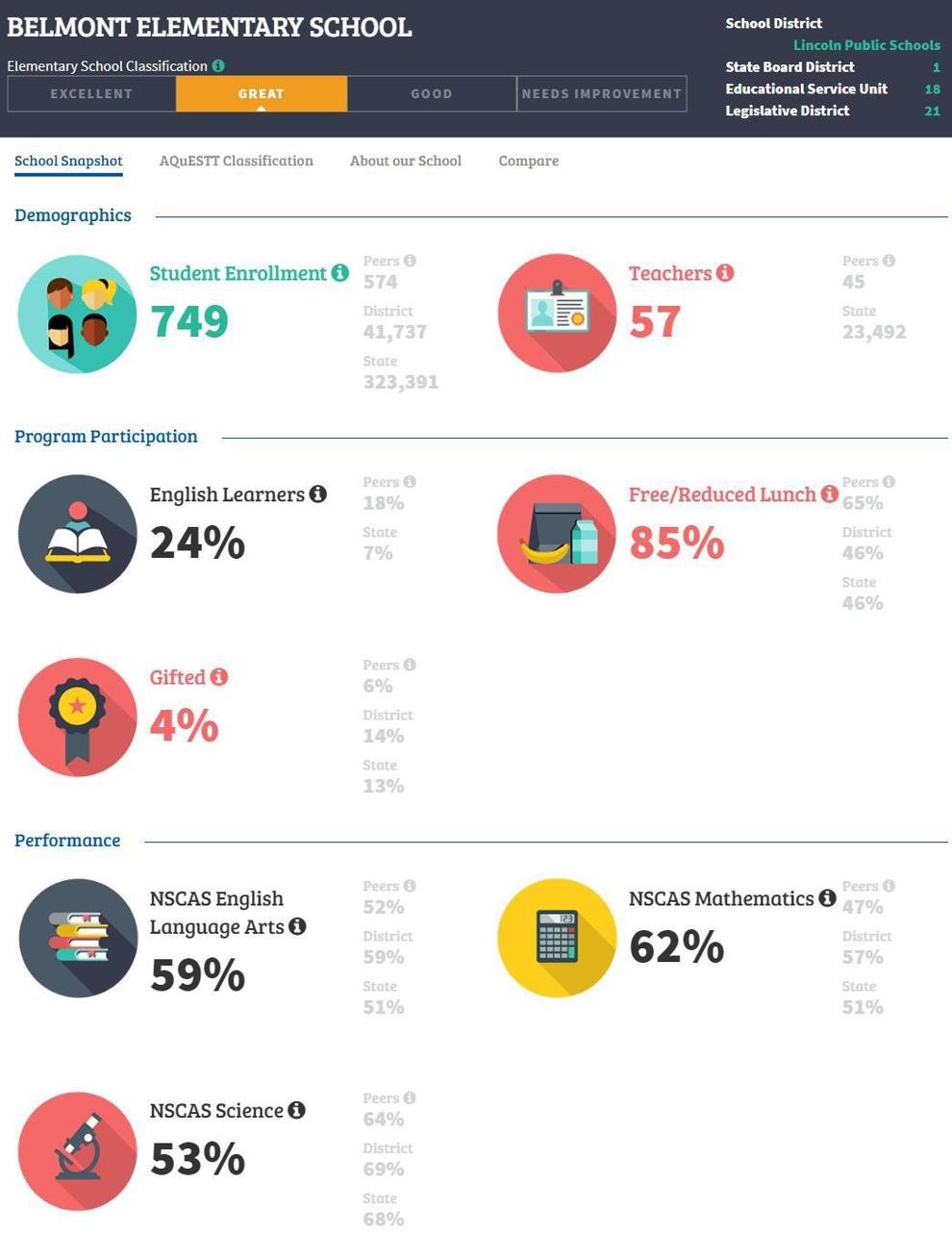 Brownell Elementary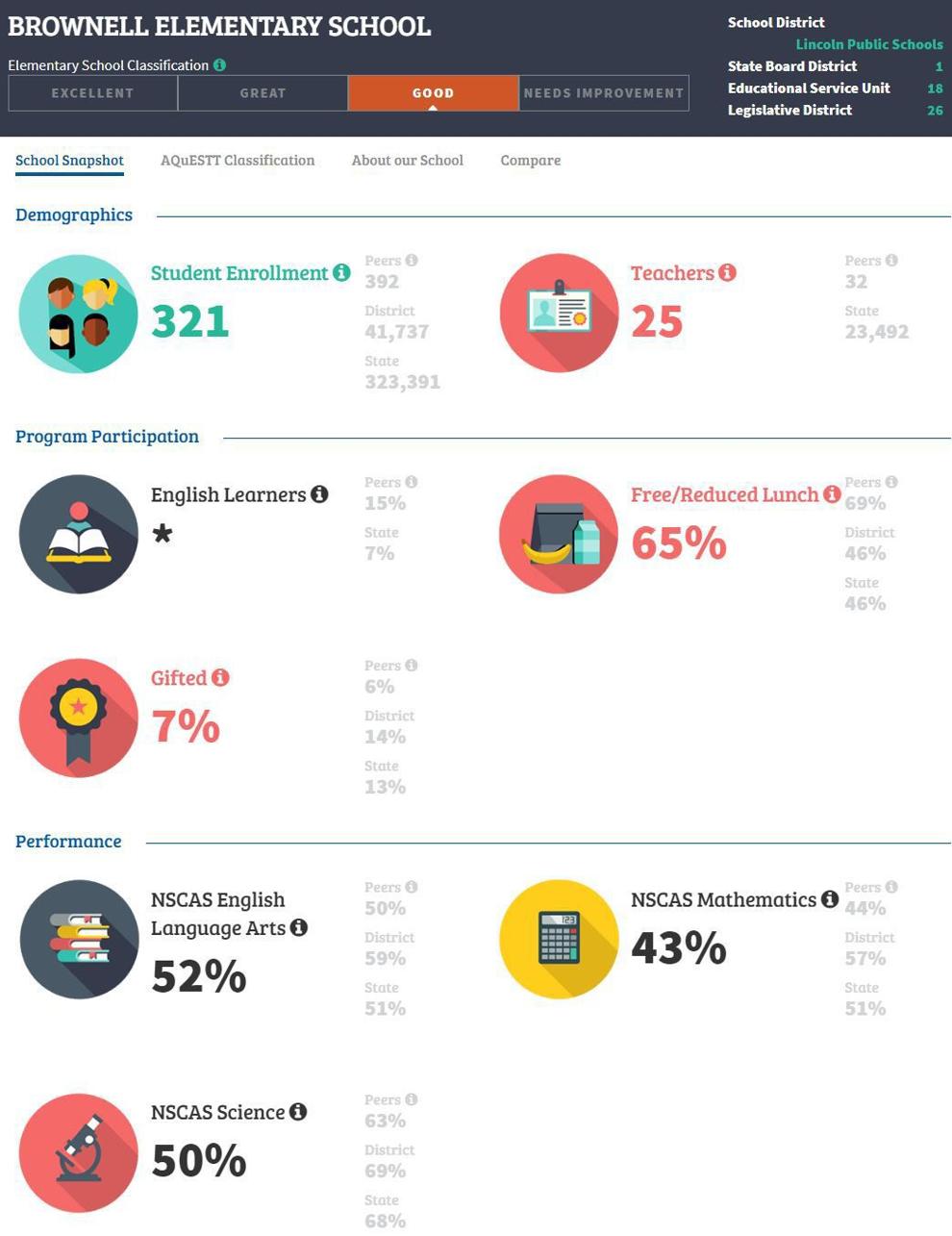 Calvert Elementary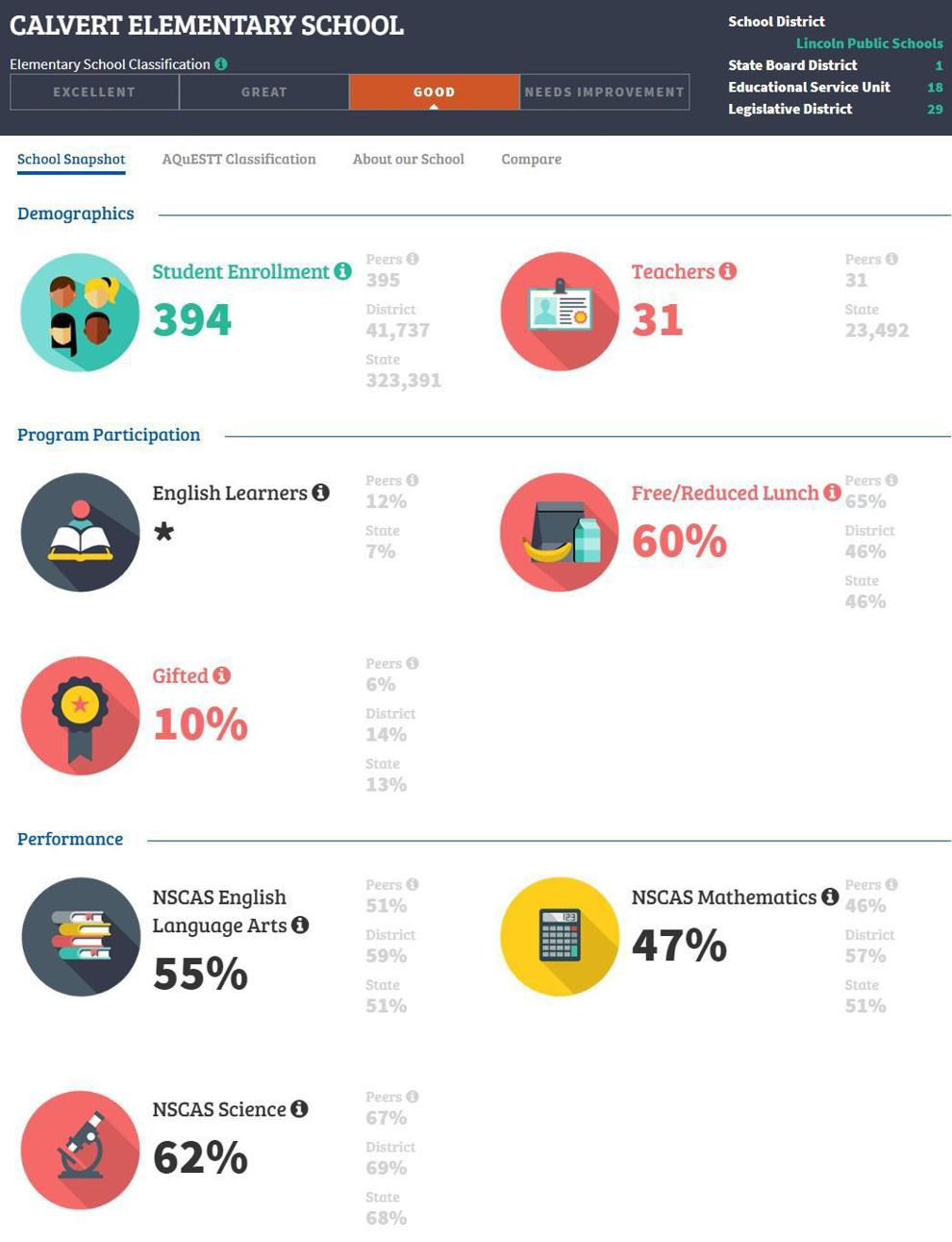 Campbell Elementary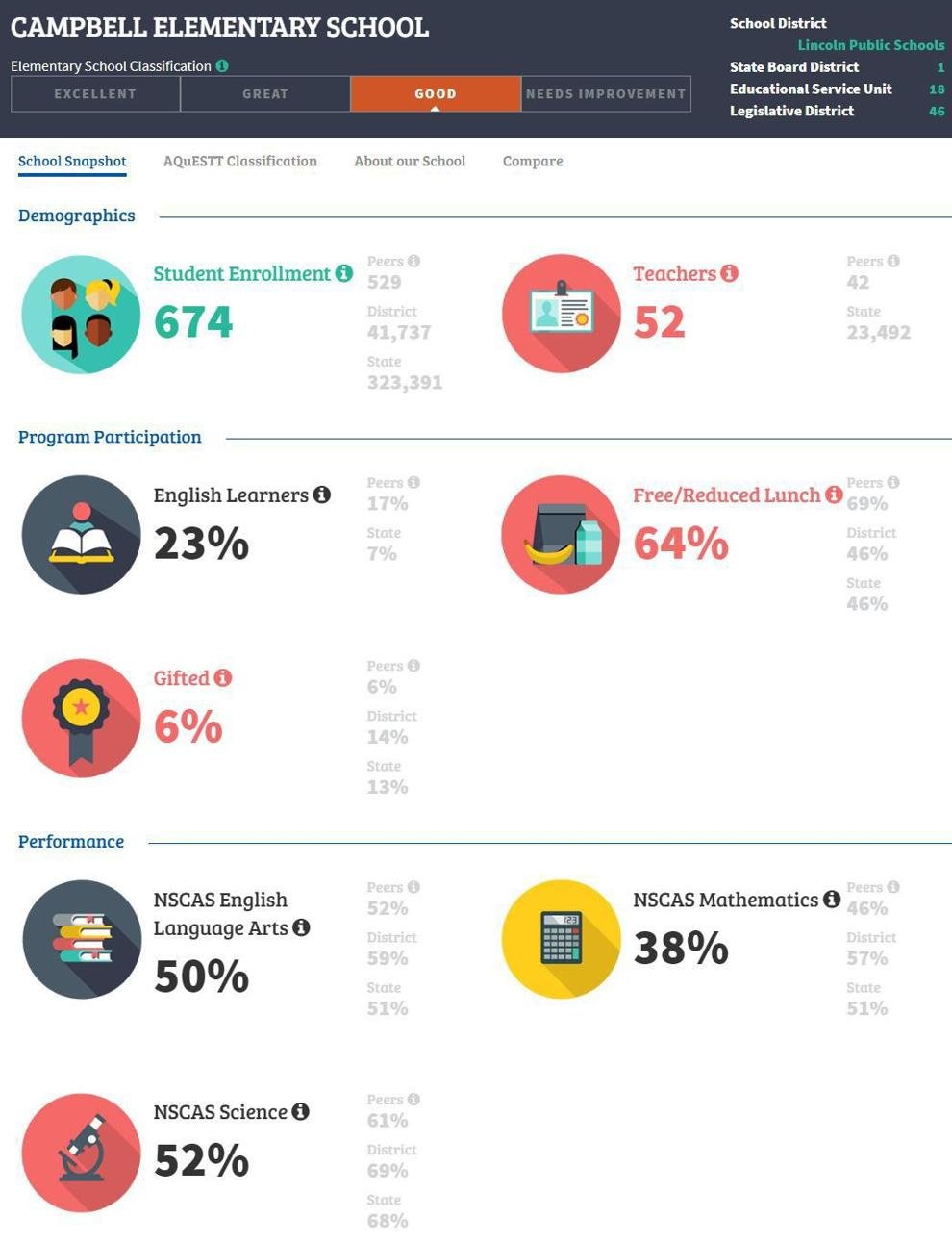 Cavett Elementary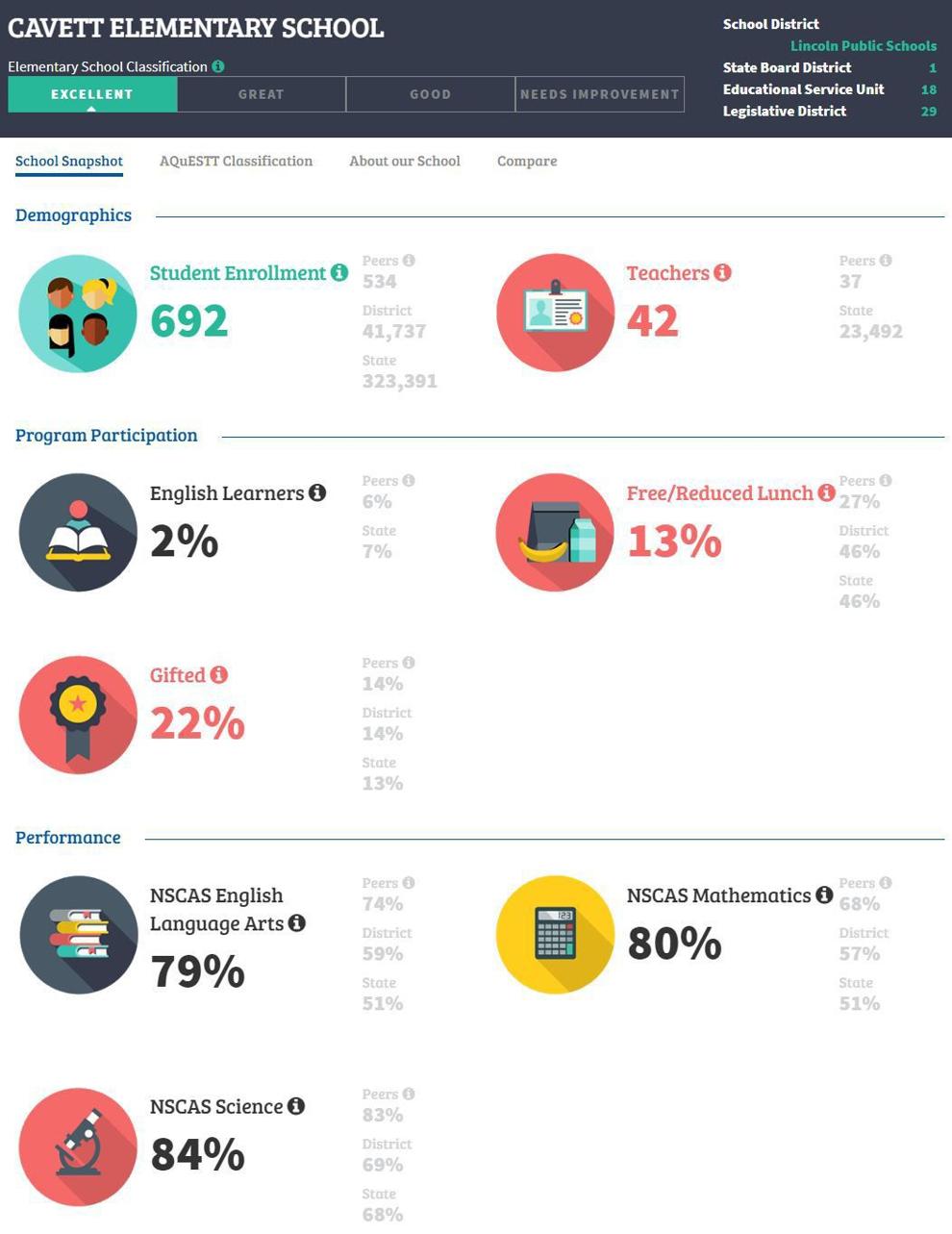 Clinton Elementary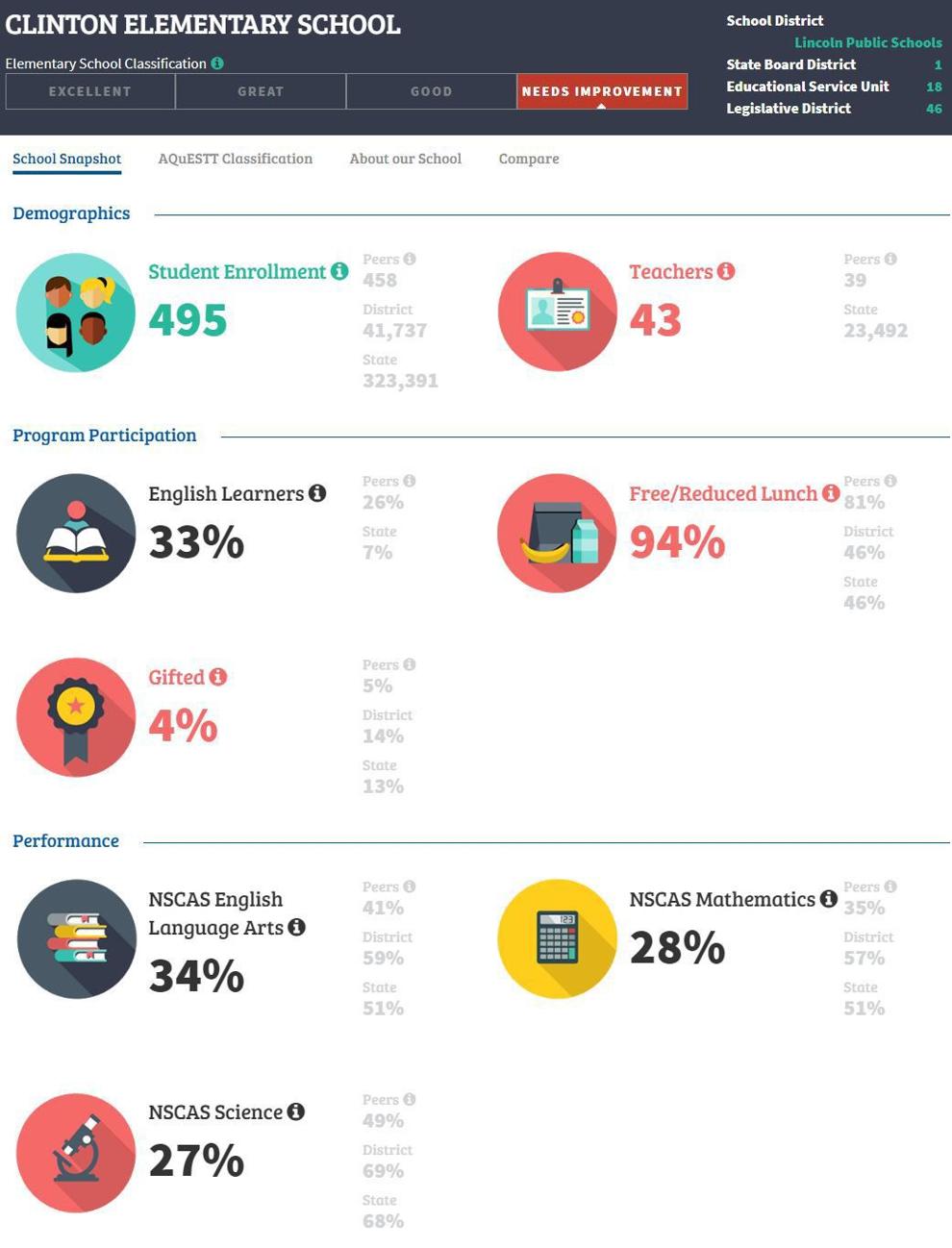 Eastridge Elementary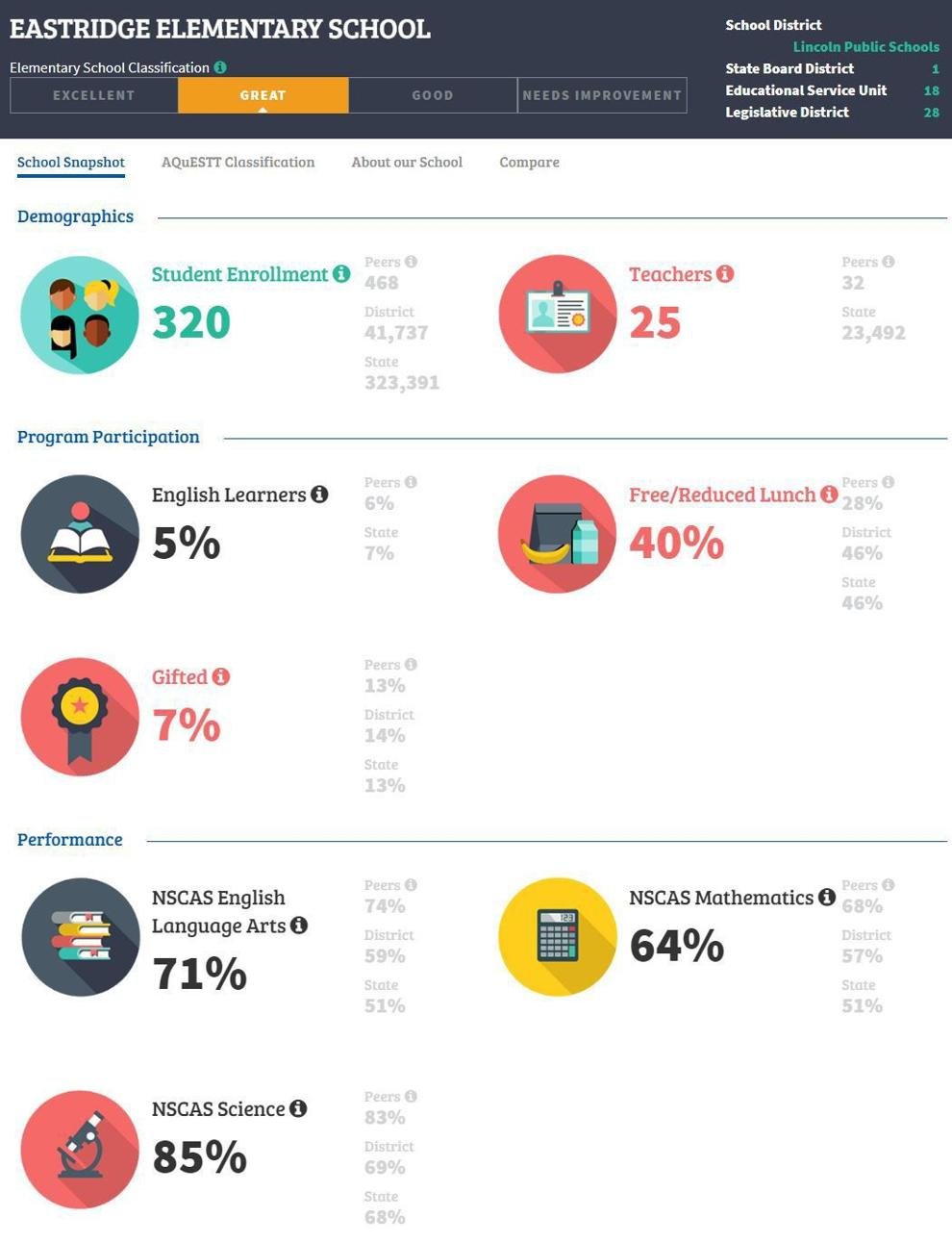 Elliott Elementary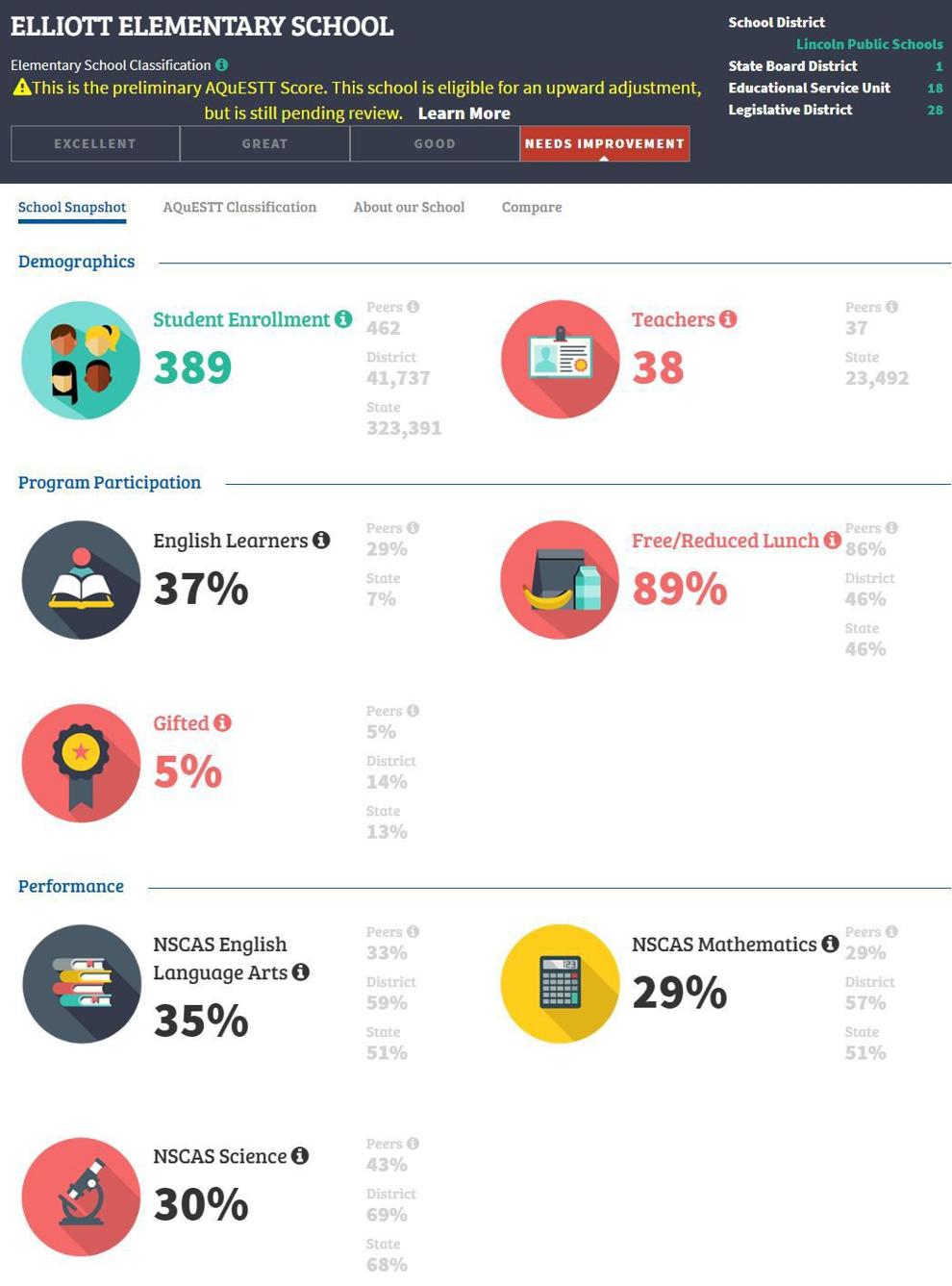 Everett Elementary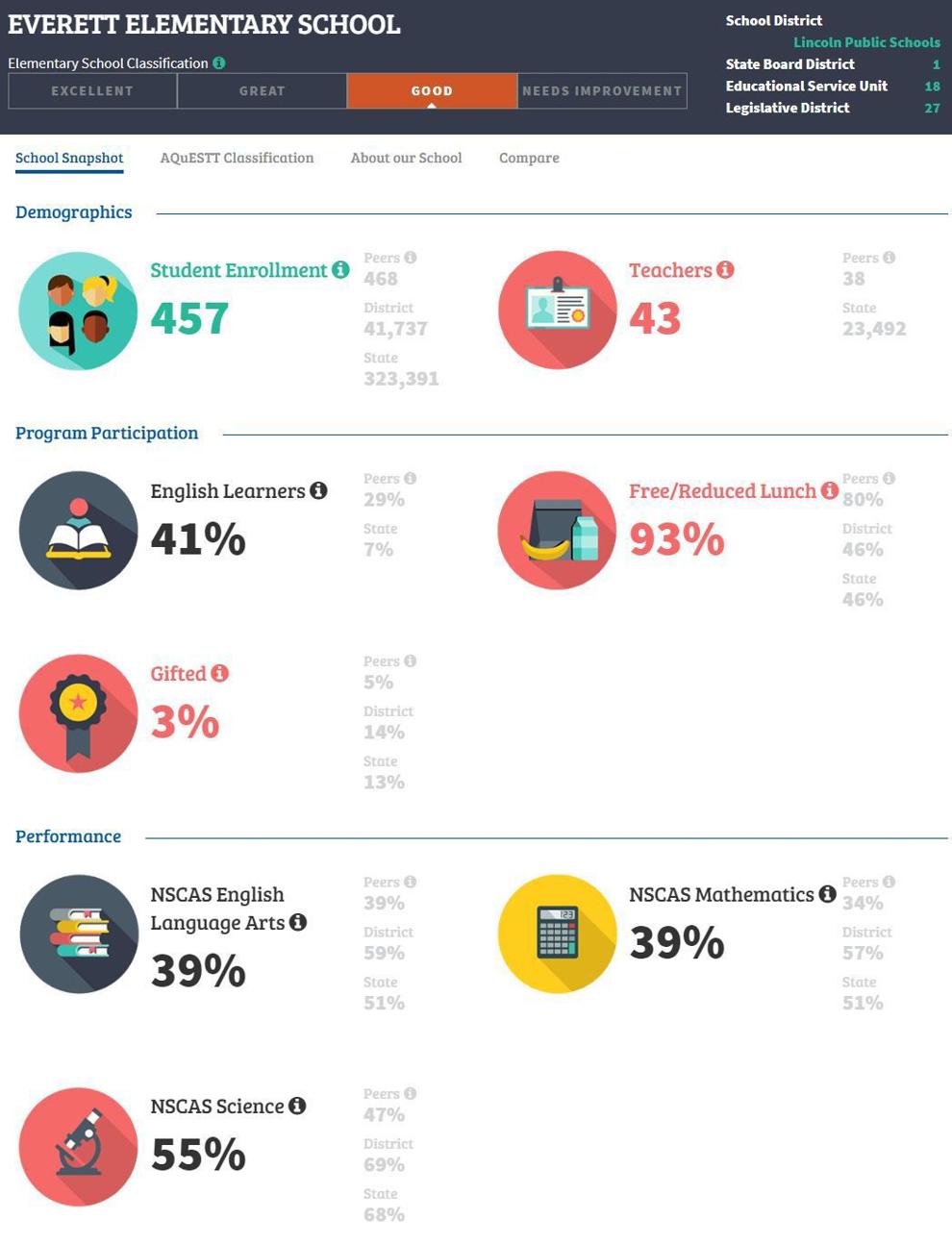 Fredstrom Elementary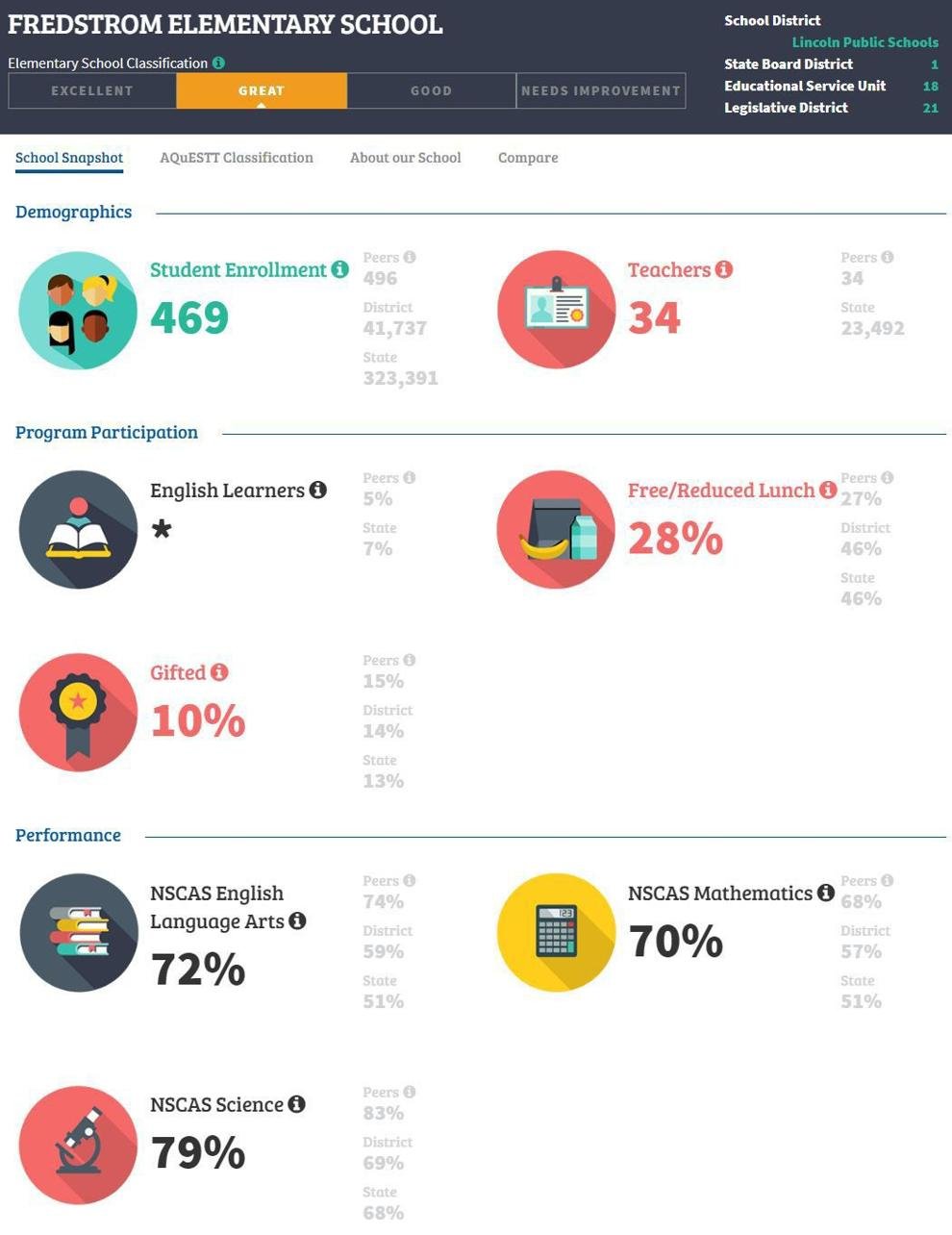 Hartley Elementary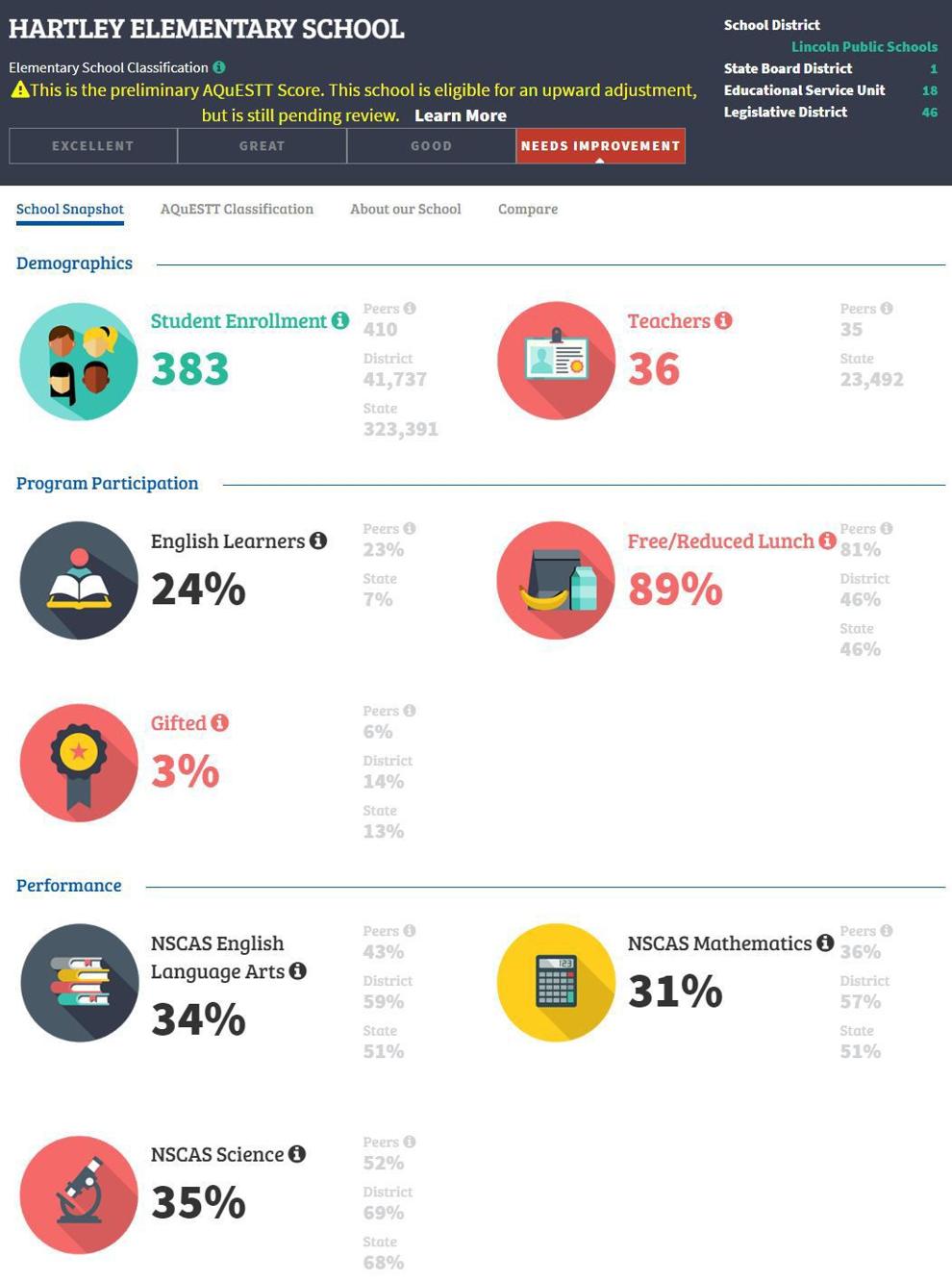 Hill Elementary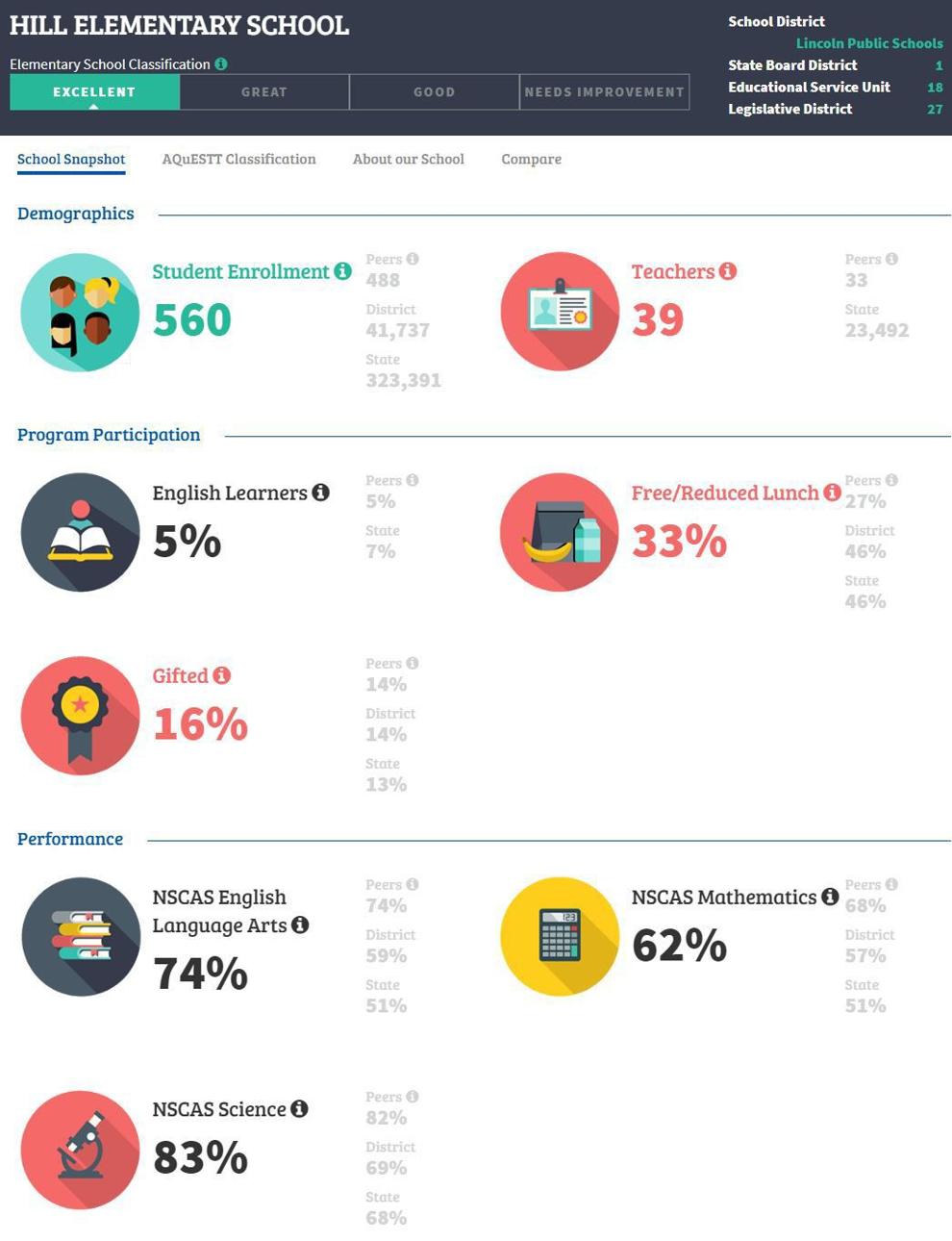 Holmes Elementary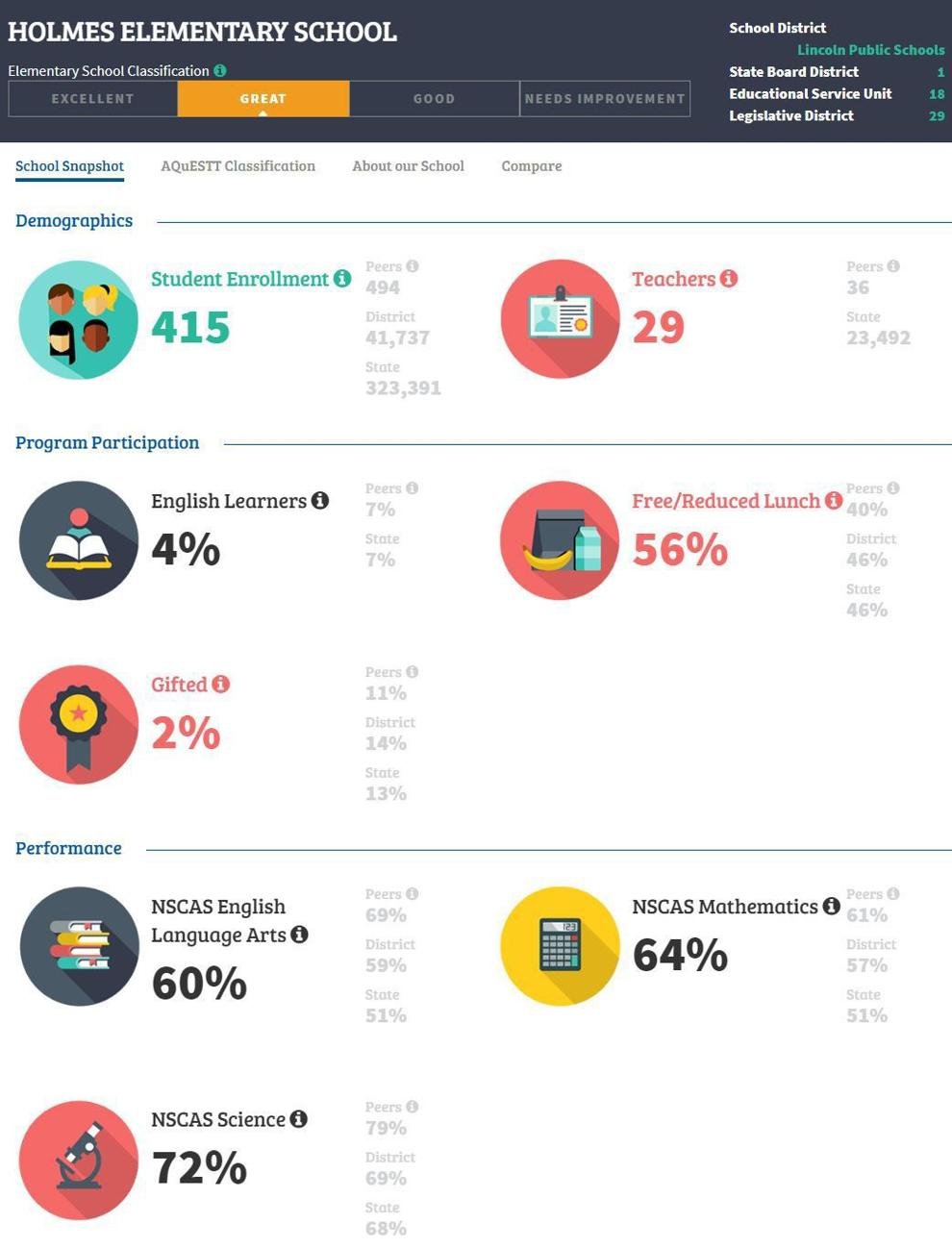 Humann Elementary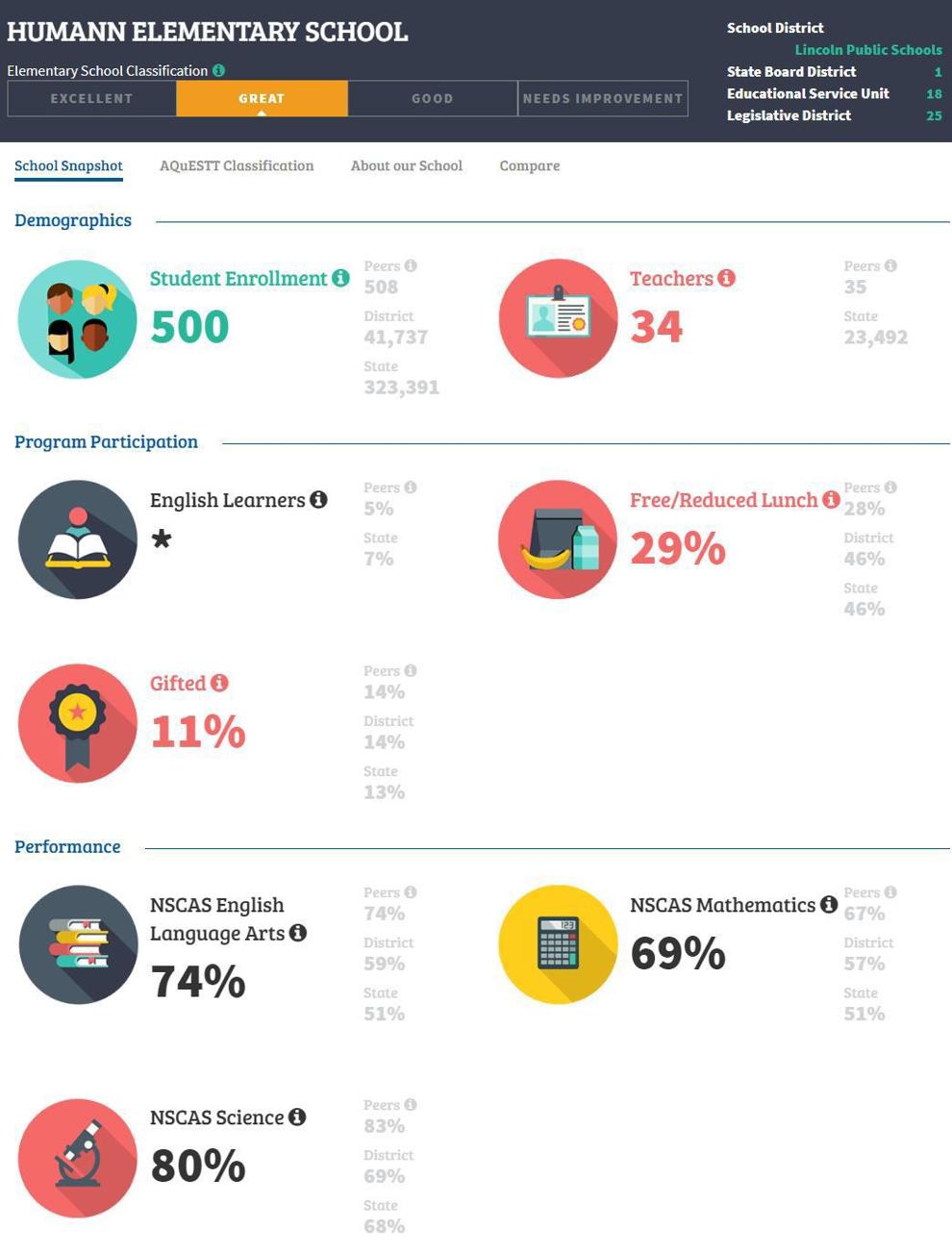 Huntington Elementary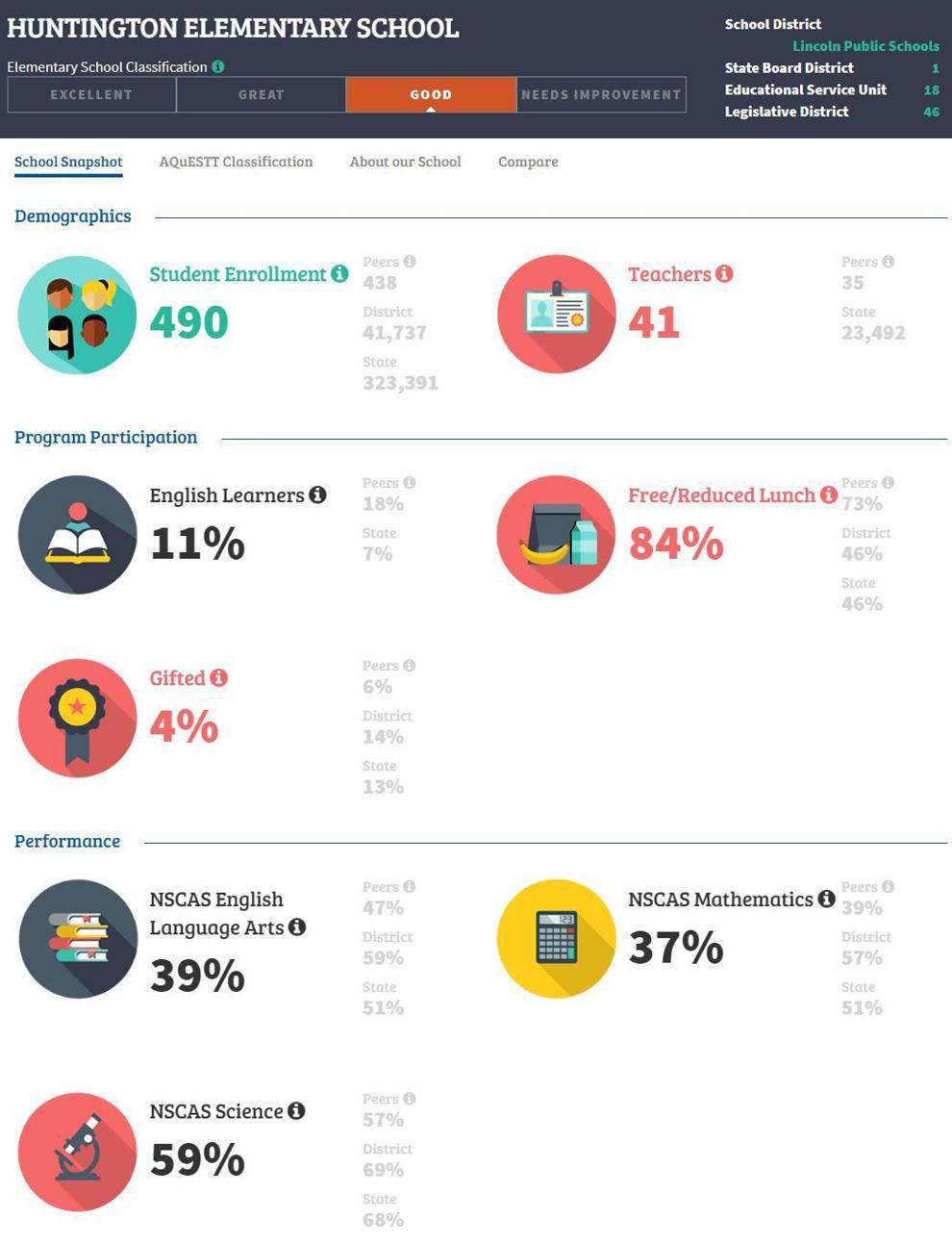 Kahoa Elementary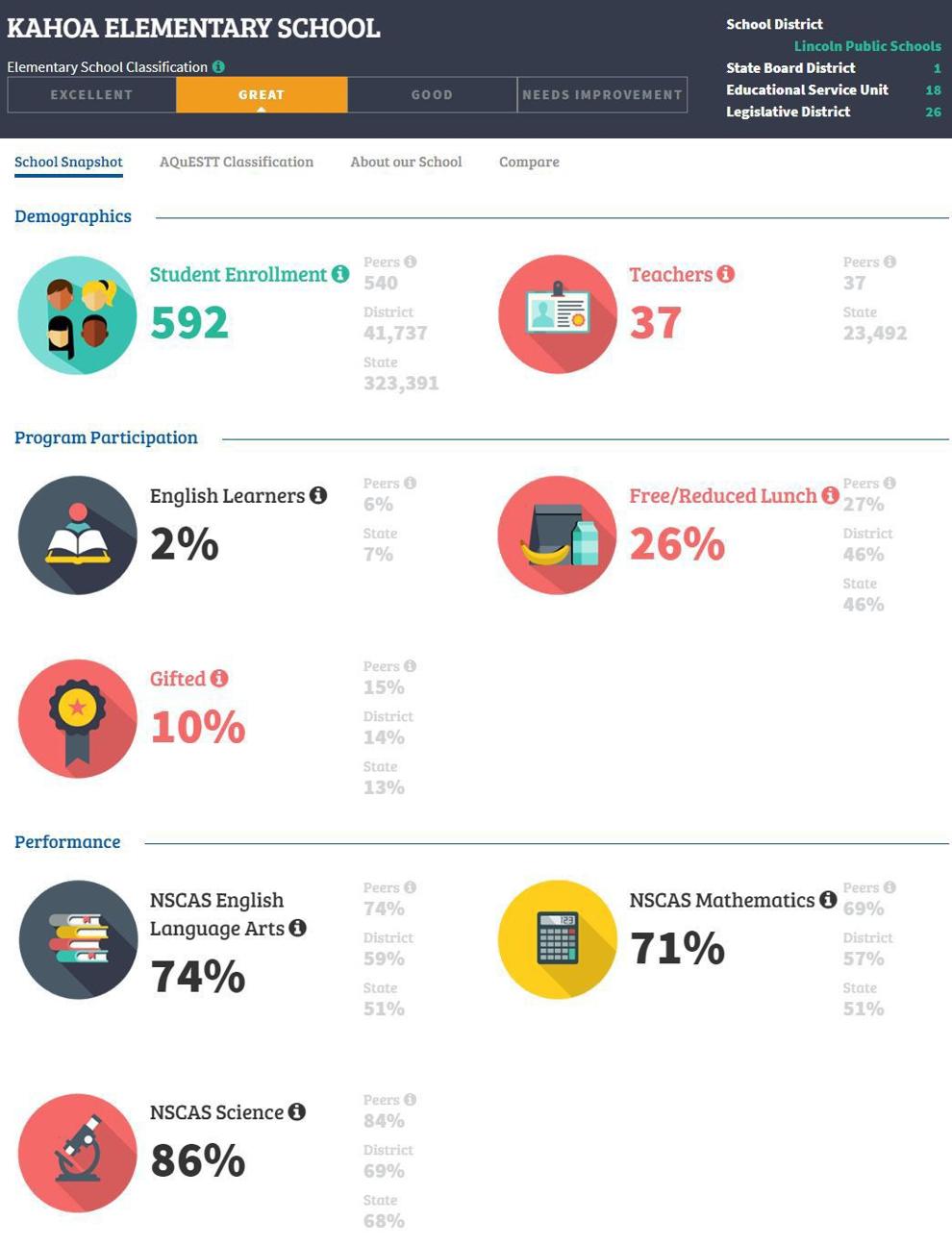 Kloefkorn Elementary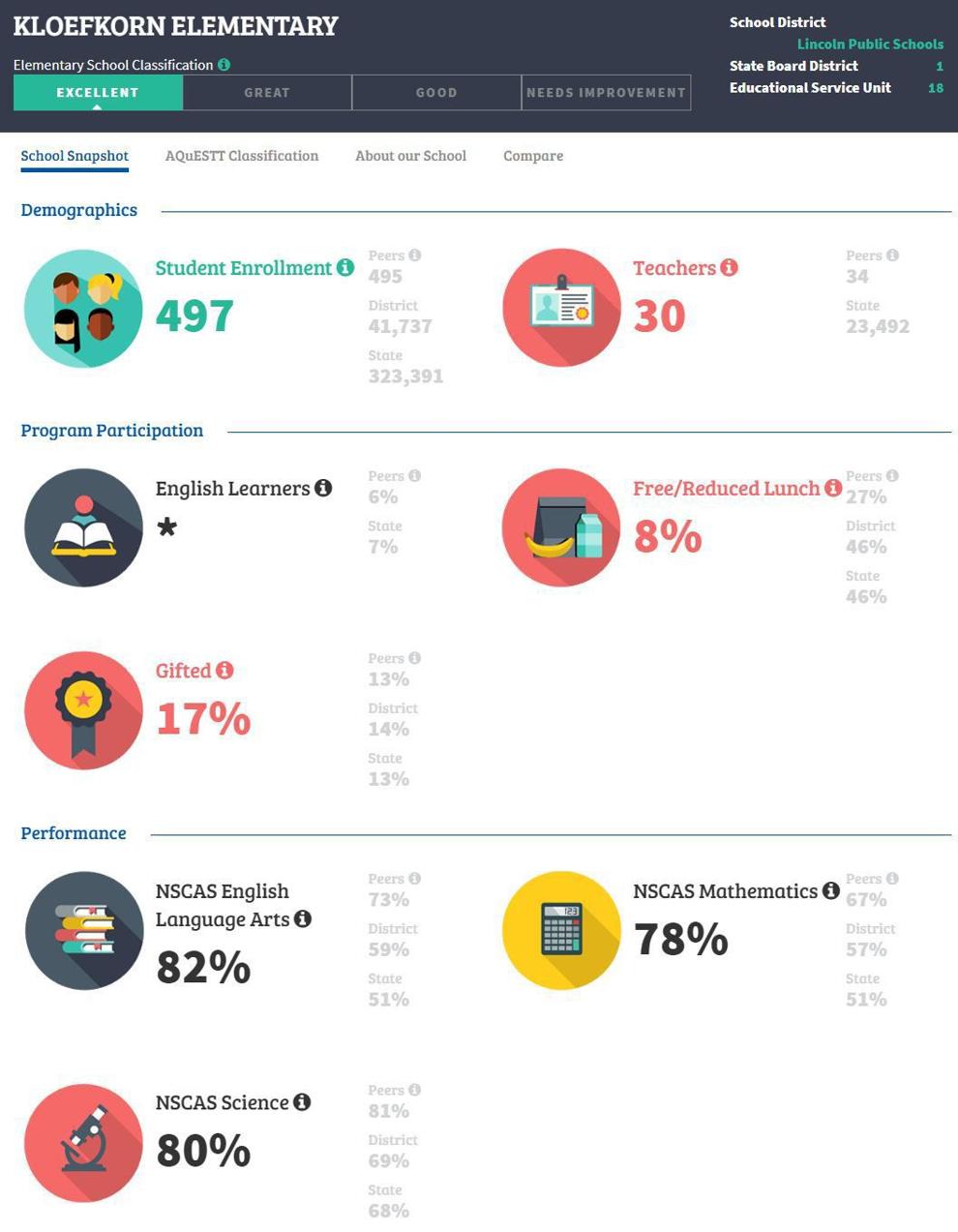 Kooser Elementary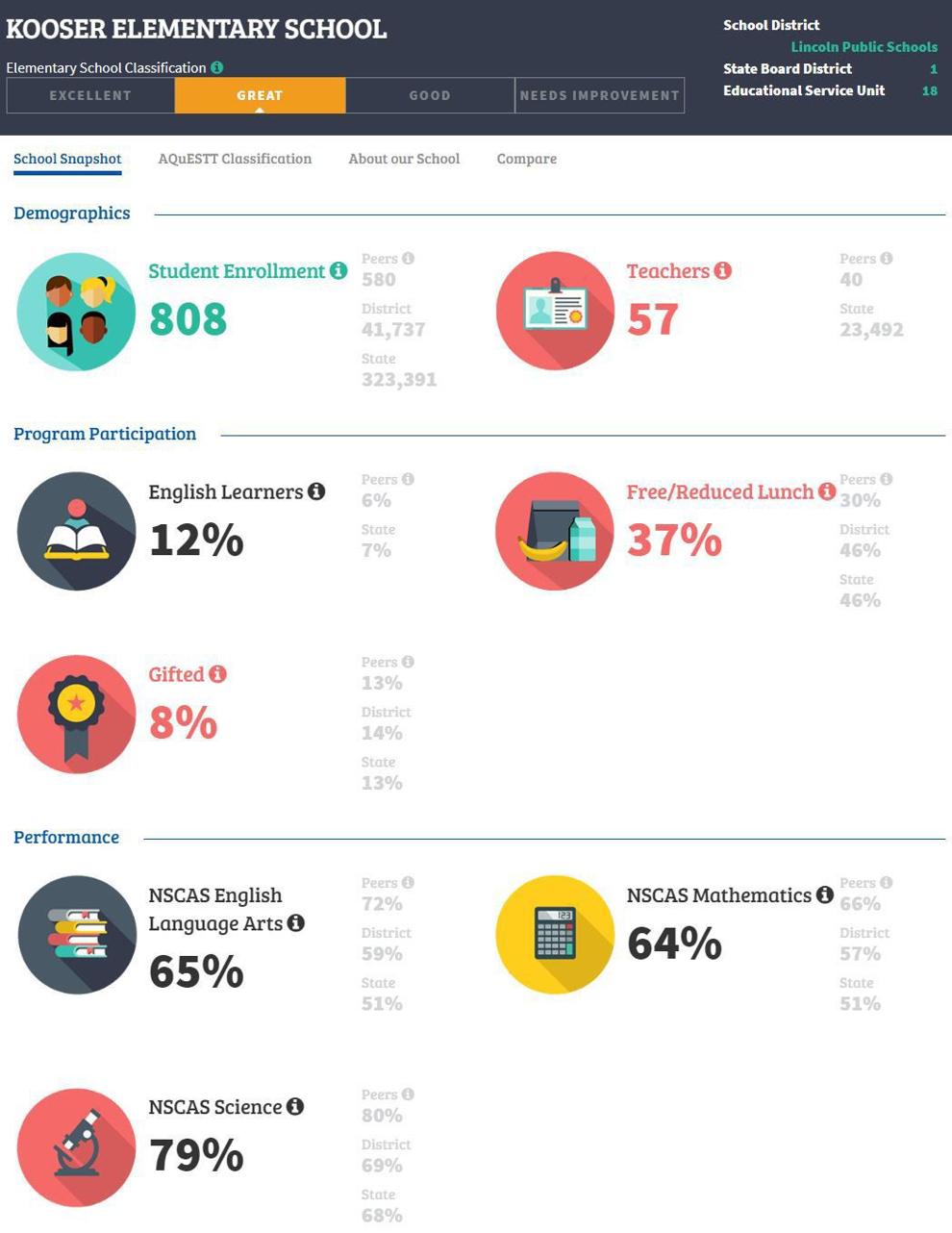 Lakeview Elementary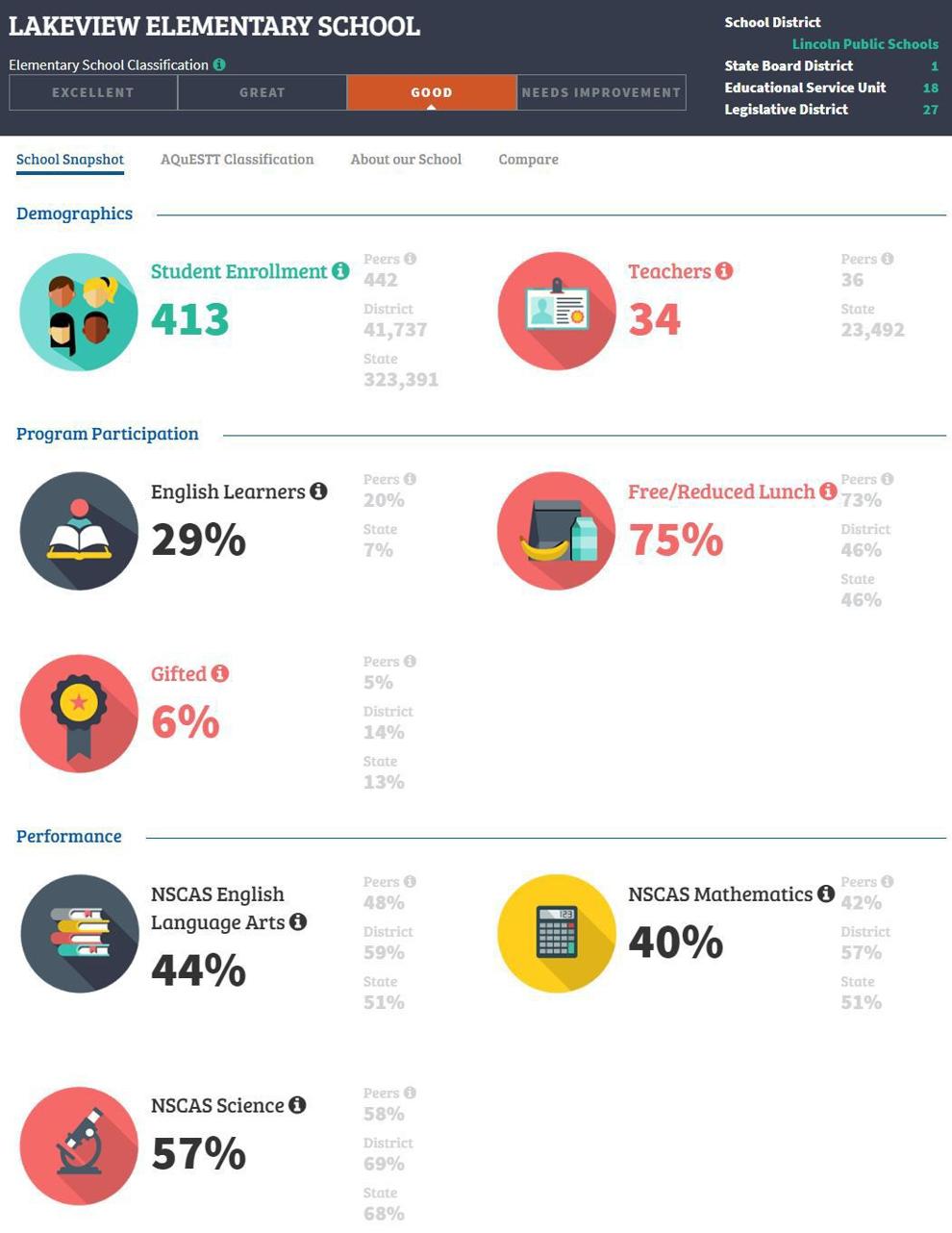 Maxey Elementary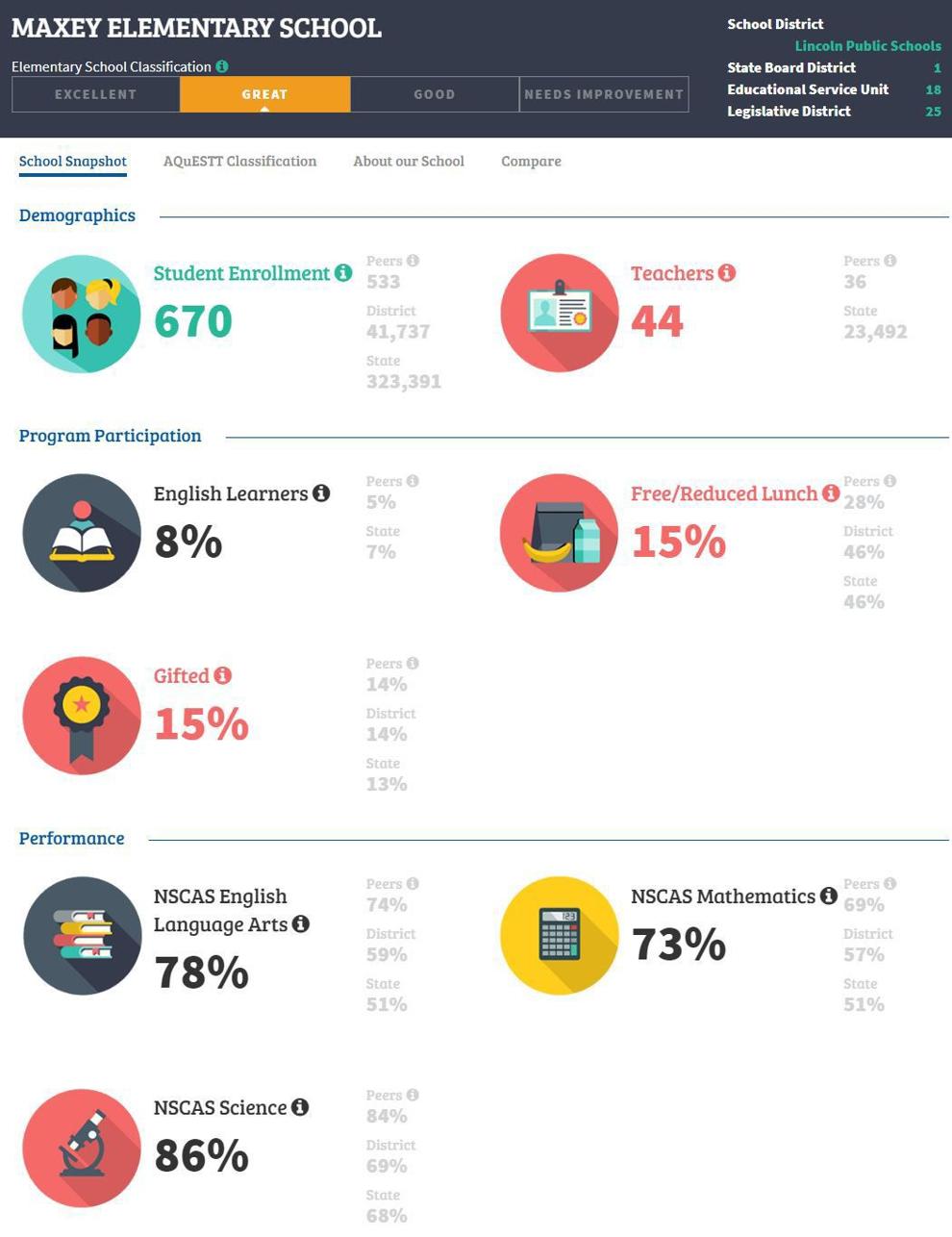 McPhee Elementary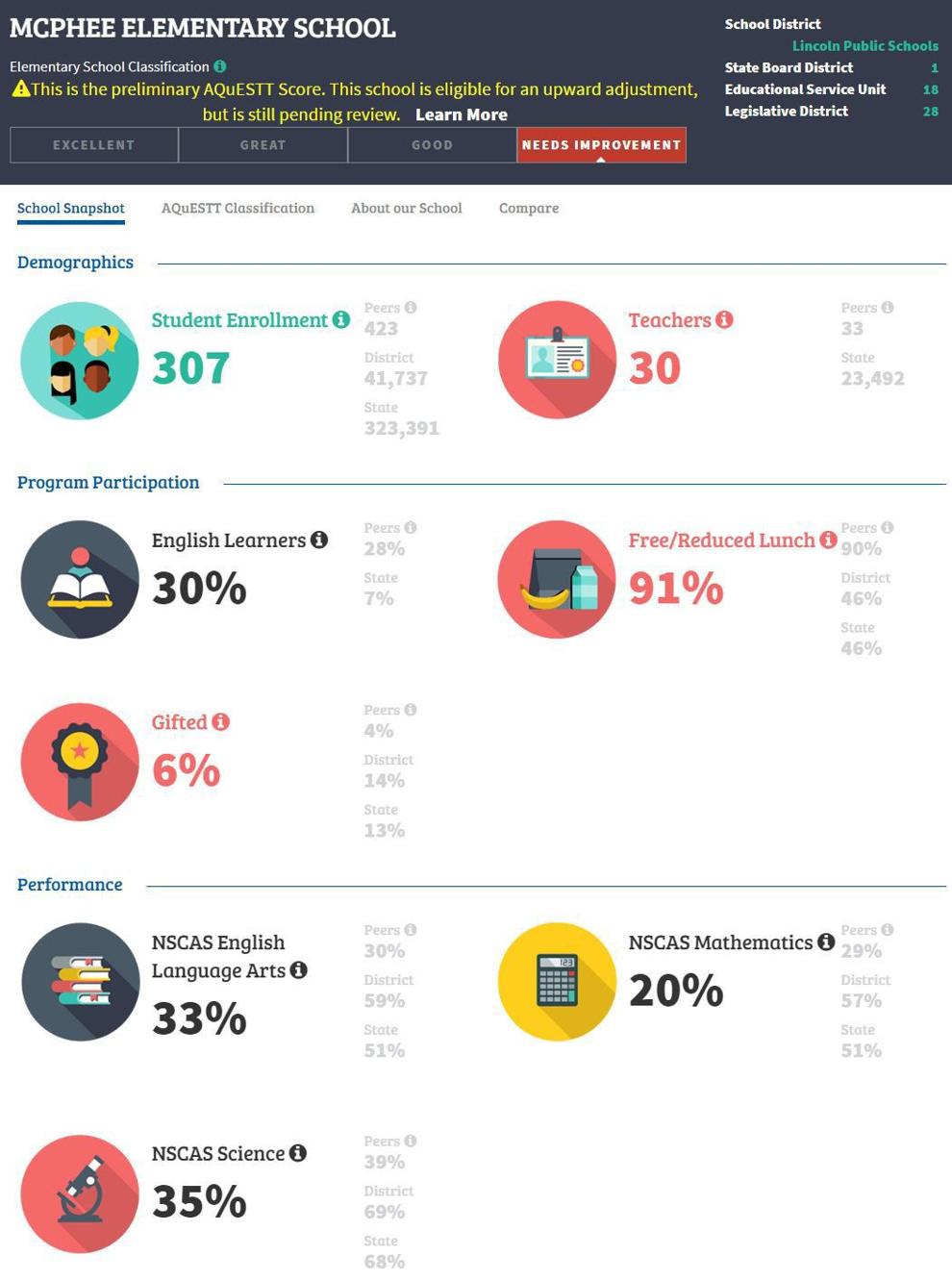 Meadow Lane Elementary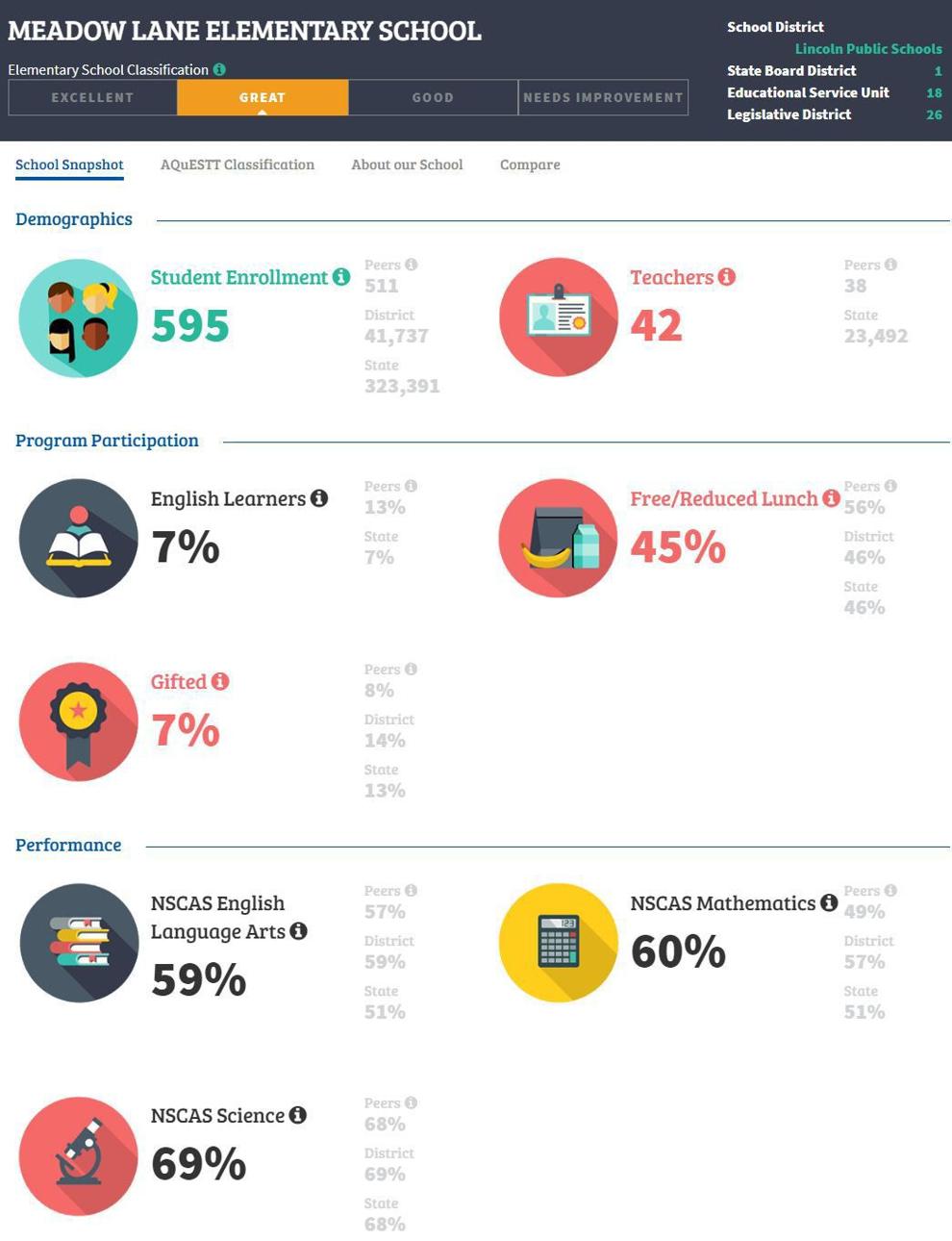 Morley Elementary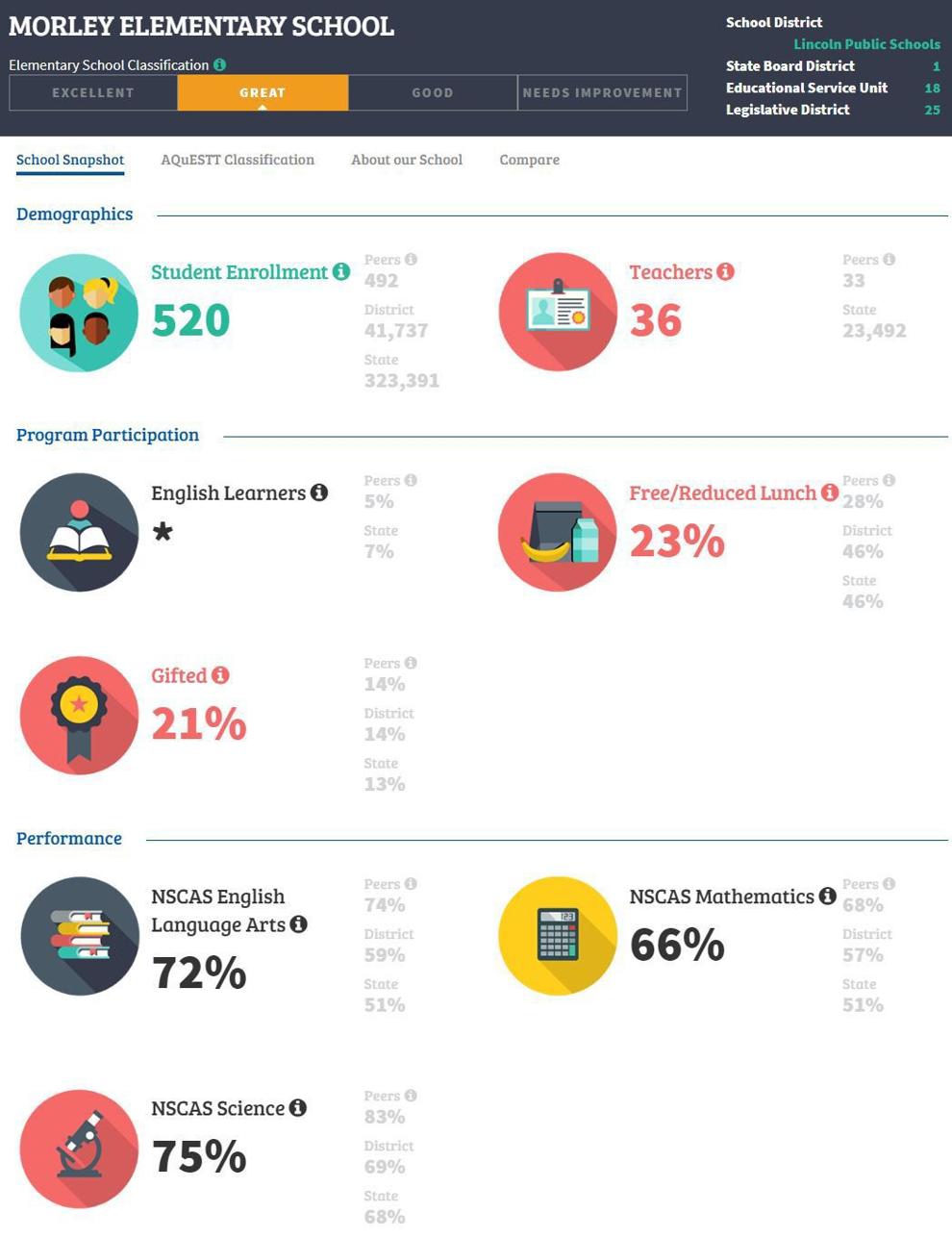 Norwood Park Elementary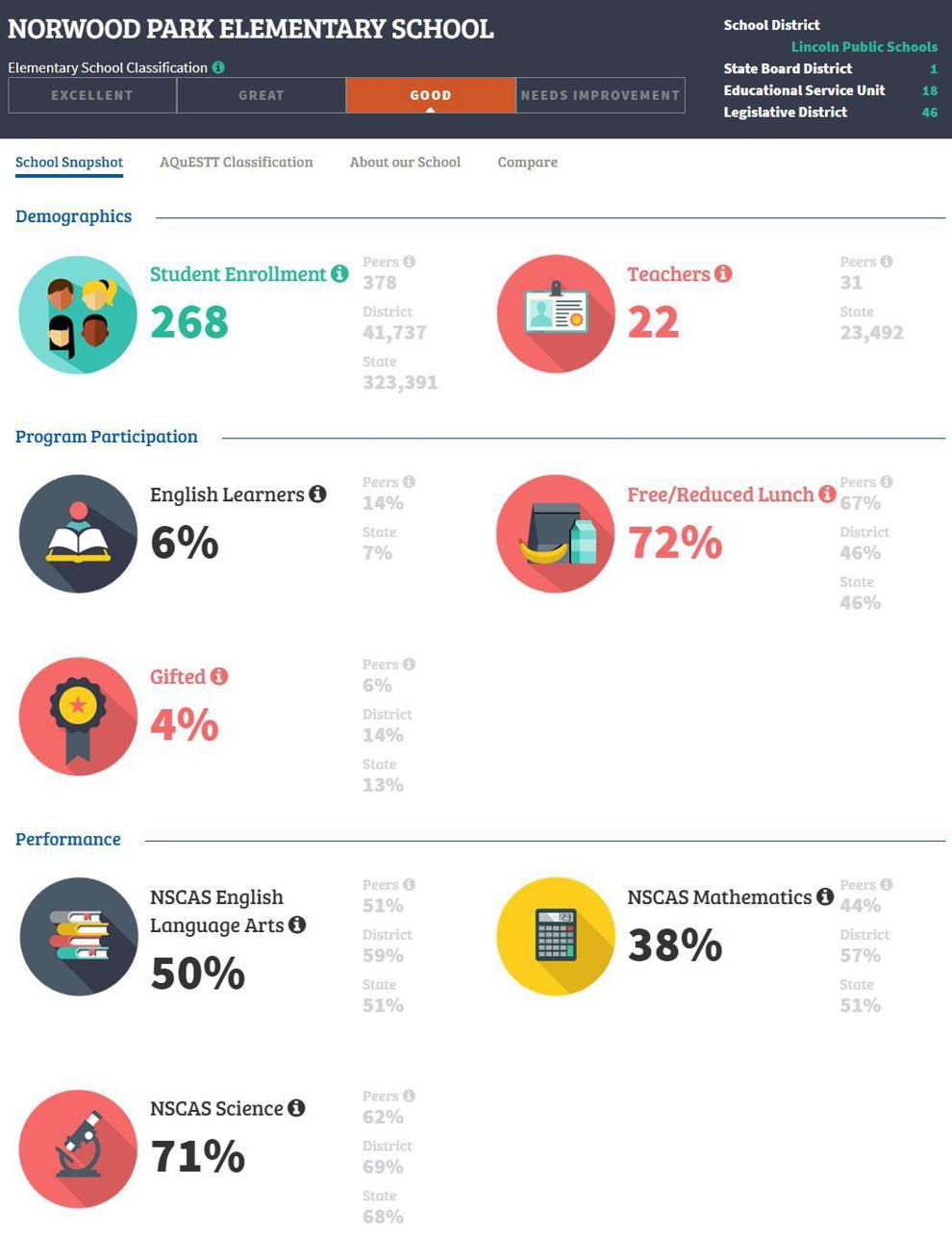 Pershing Elementary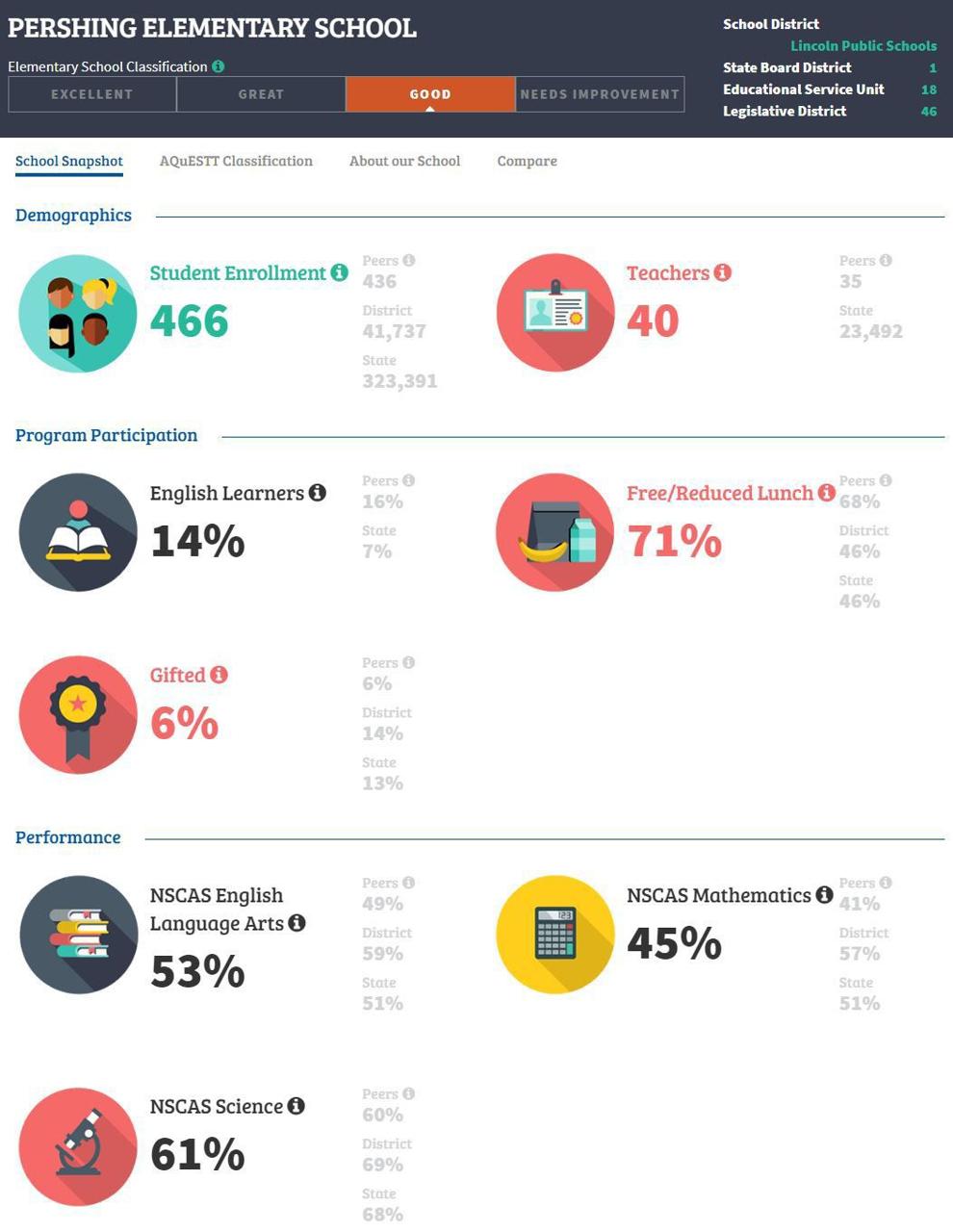 Prescott Elementary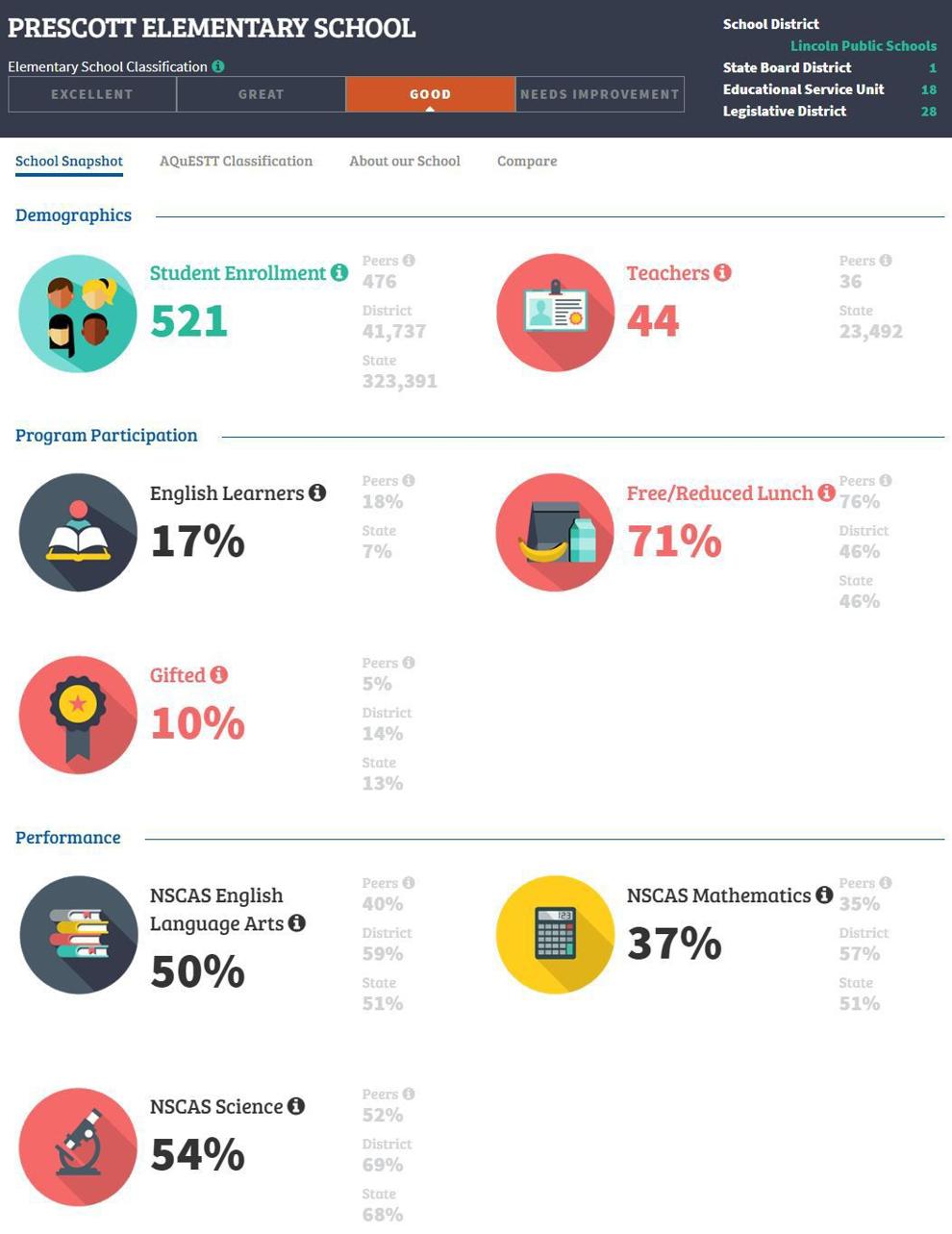 Pyrtle Elementary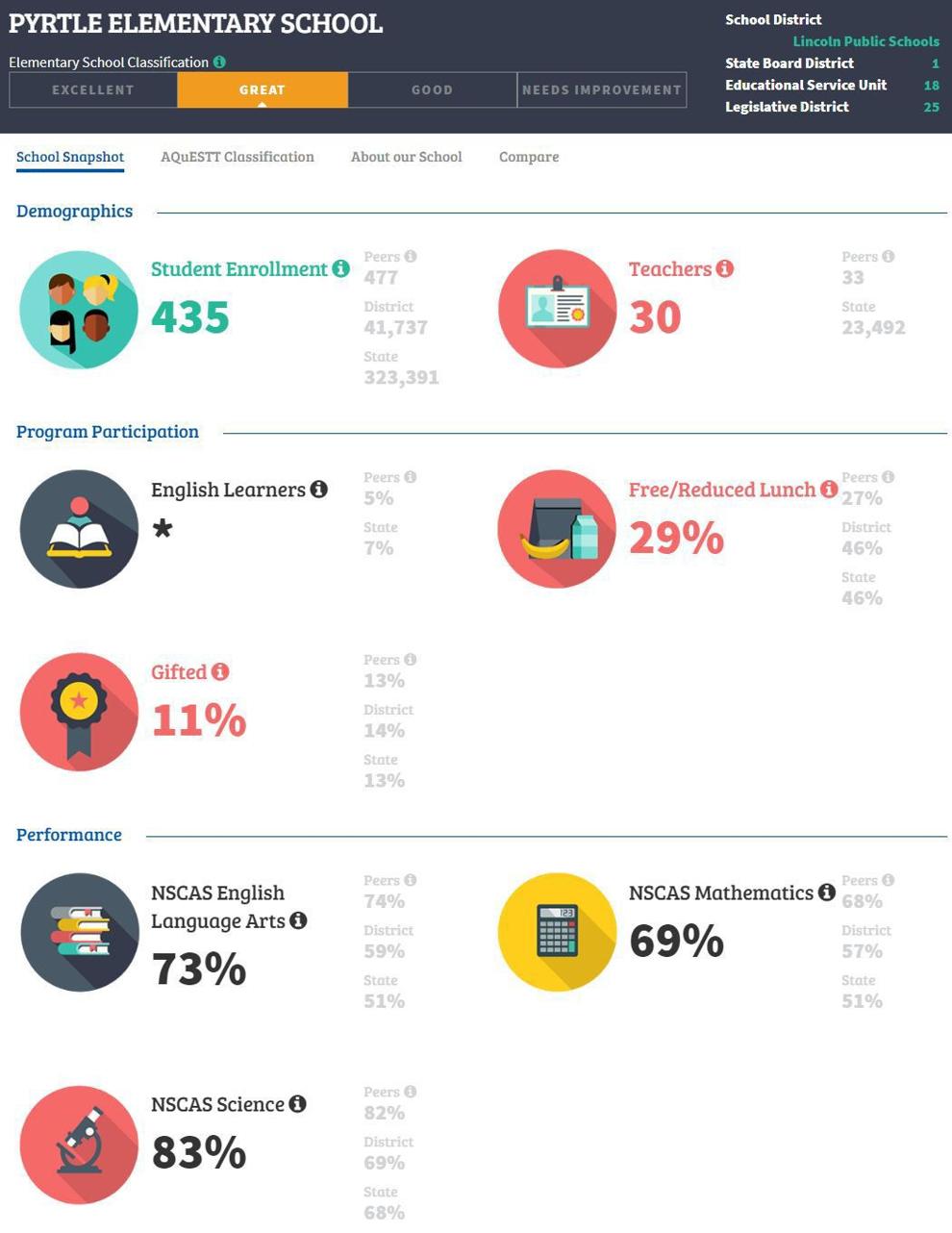 Randolph Elementary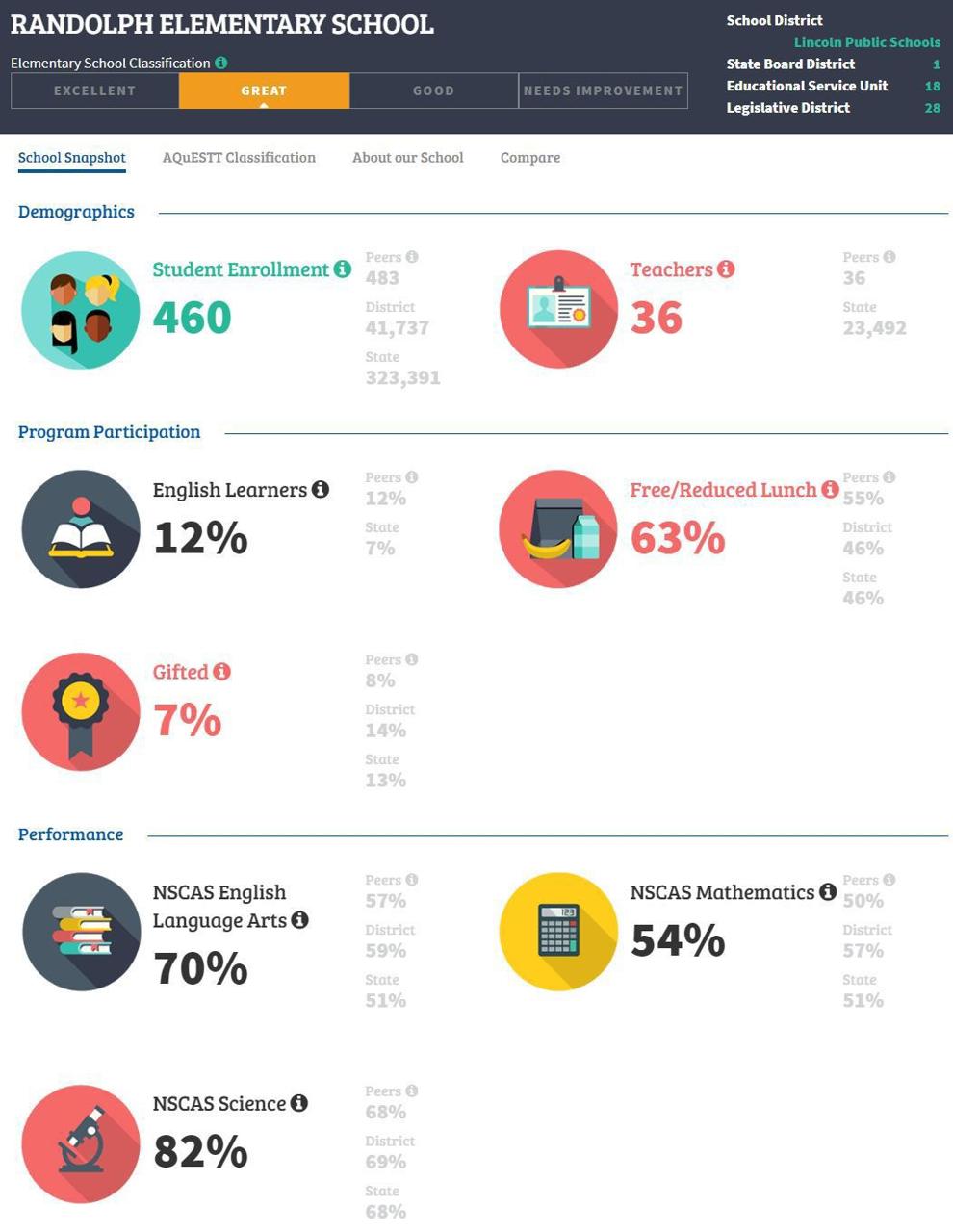 Riley Elementary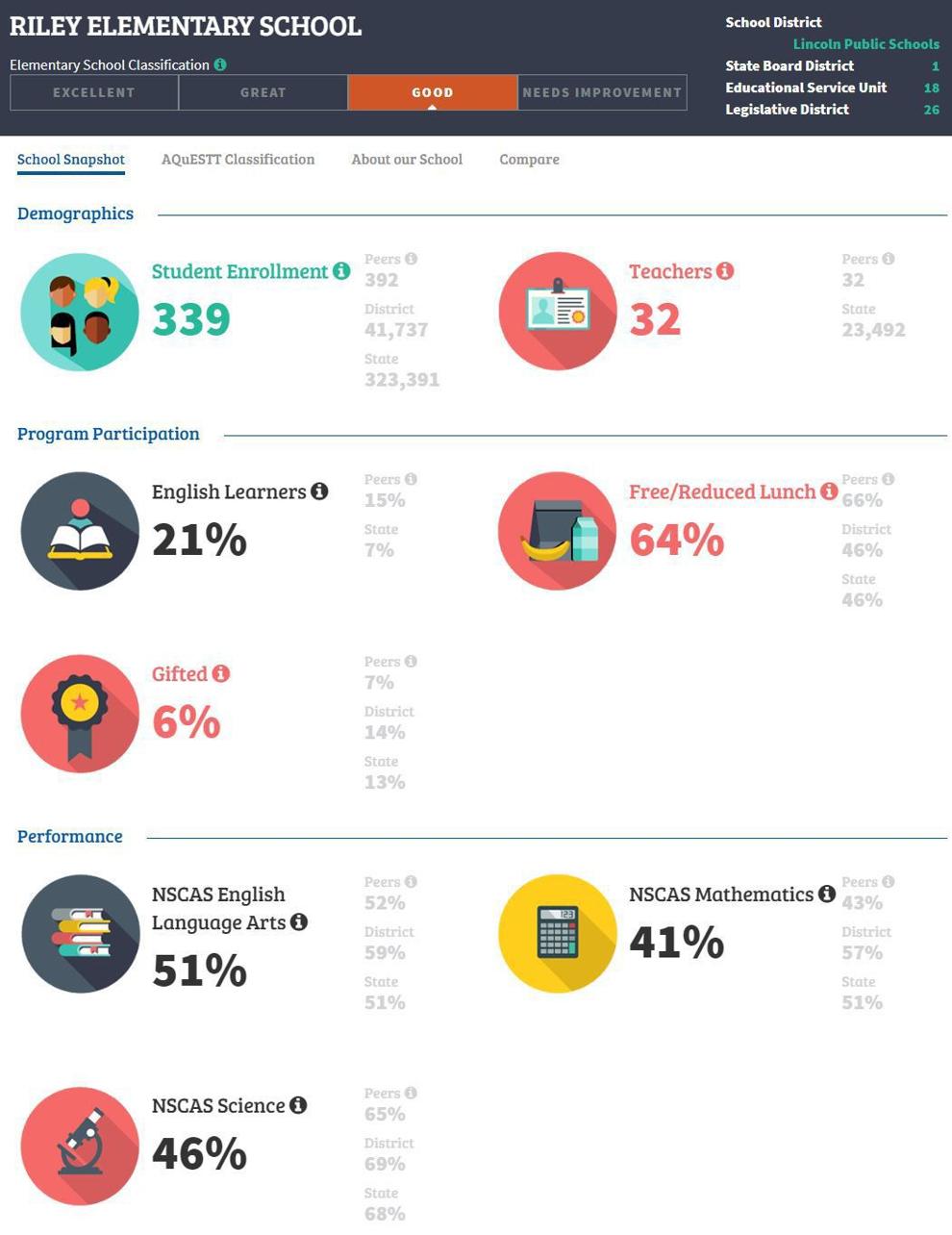 Roper Elementary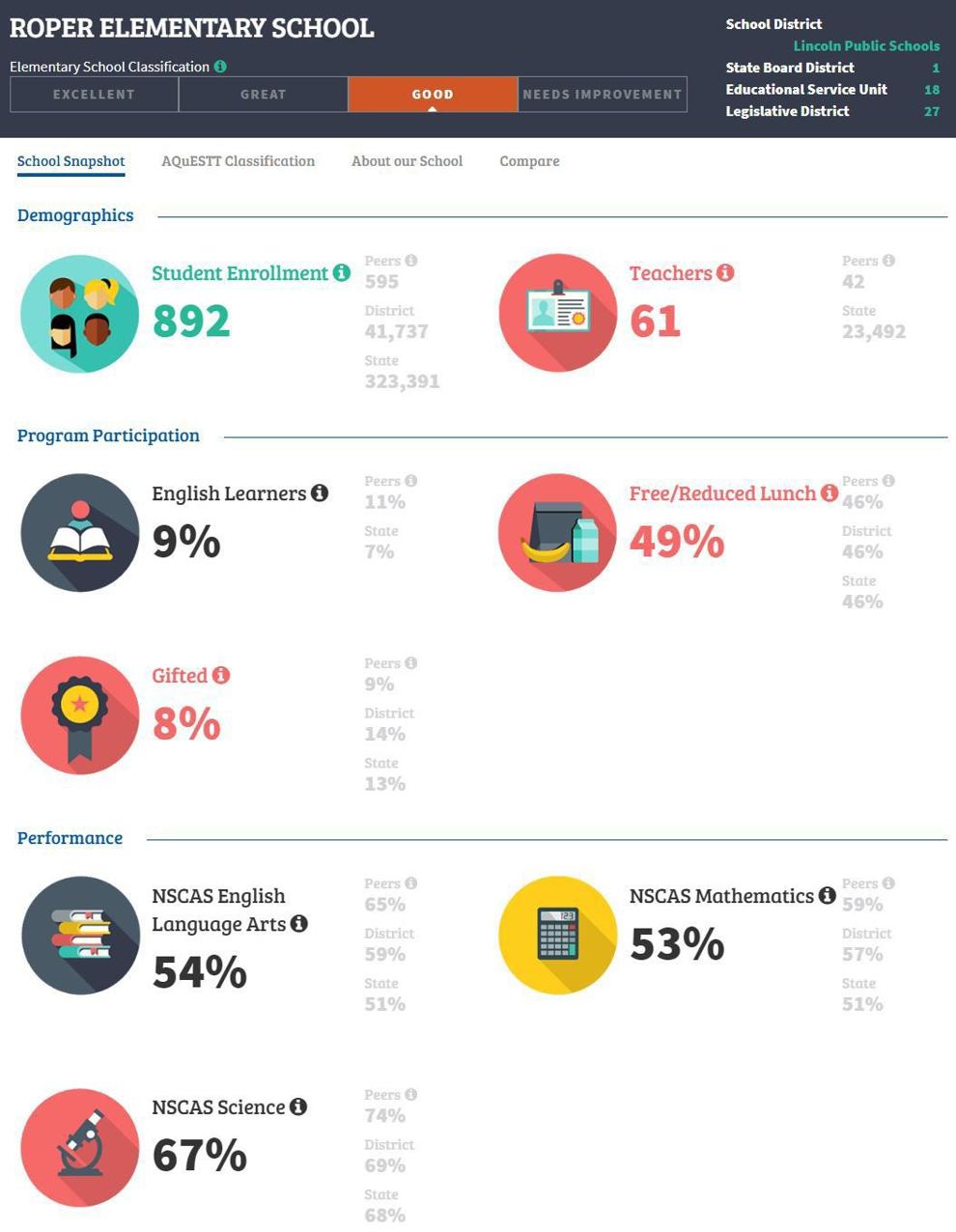 Rousseau Elementary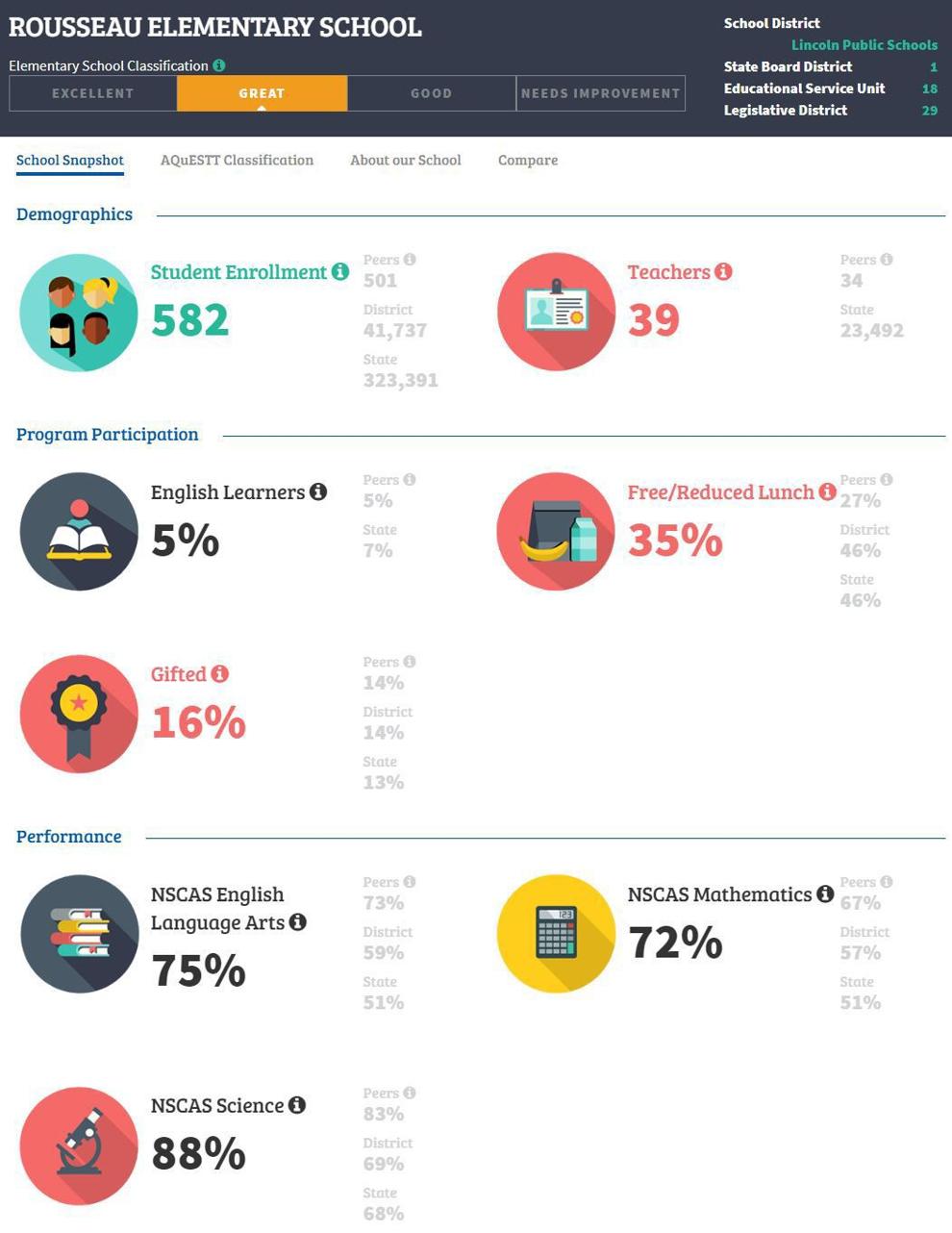 Sarastoga Elementary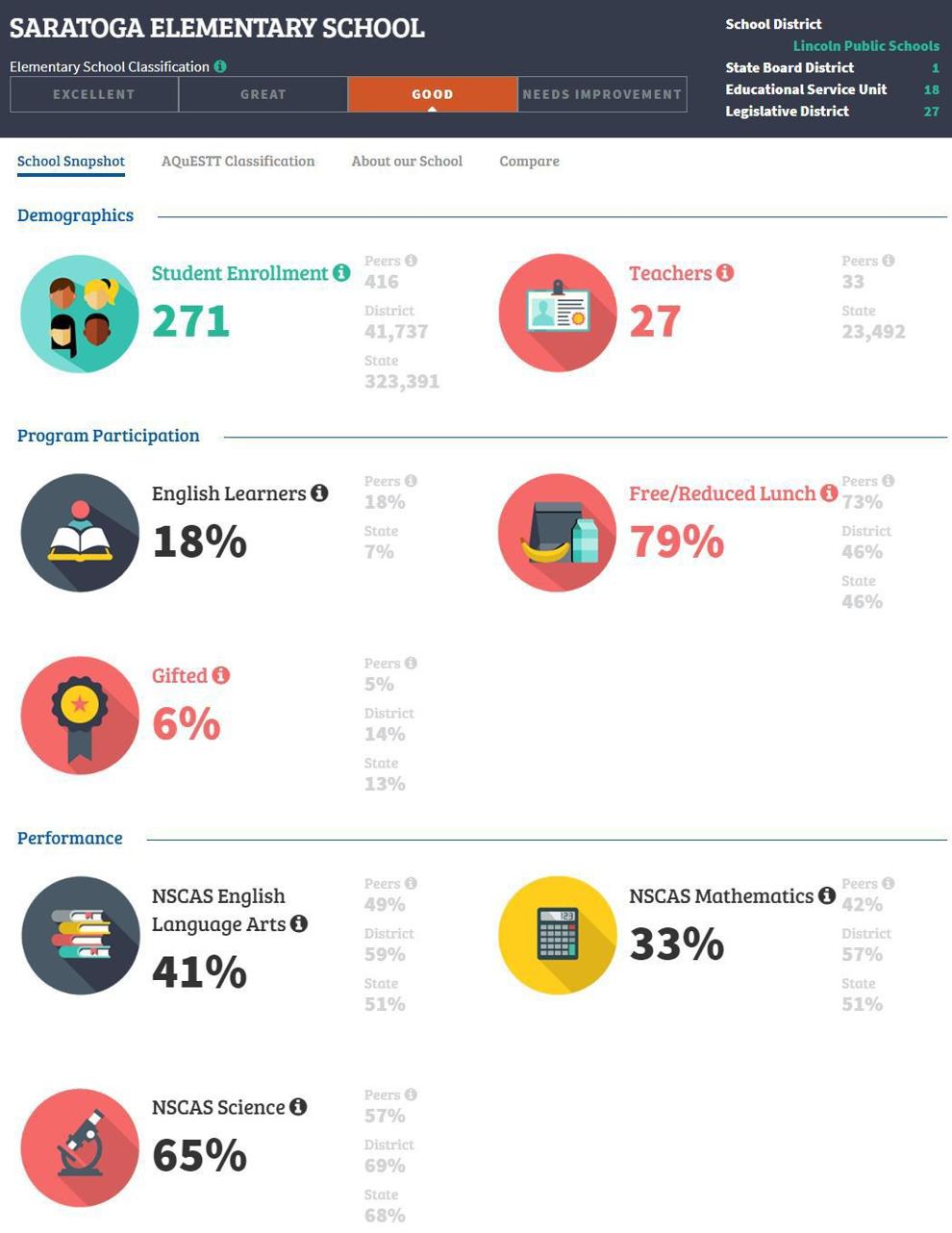 Sheridan Elementary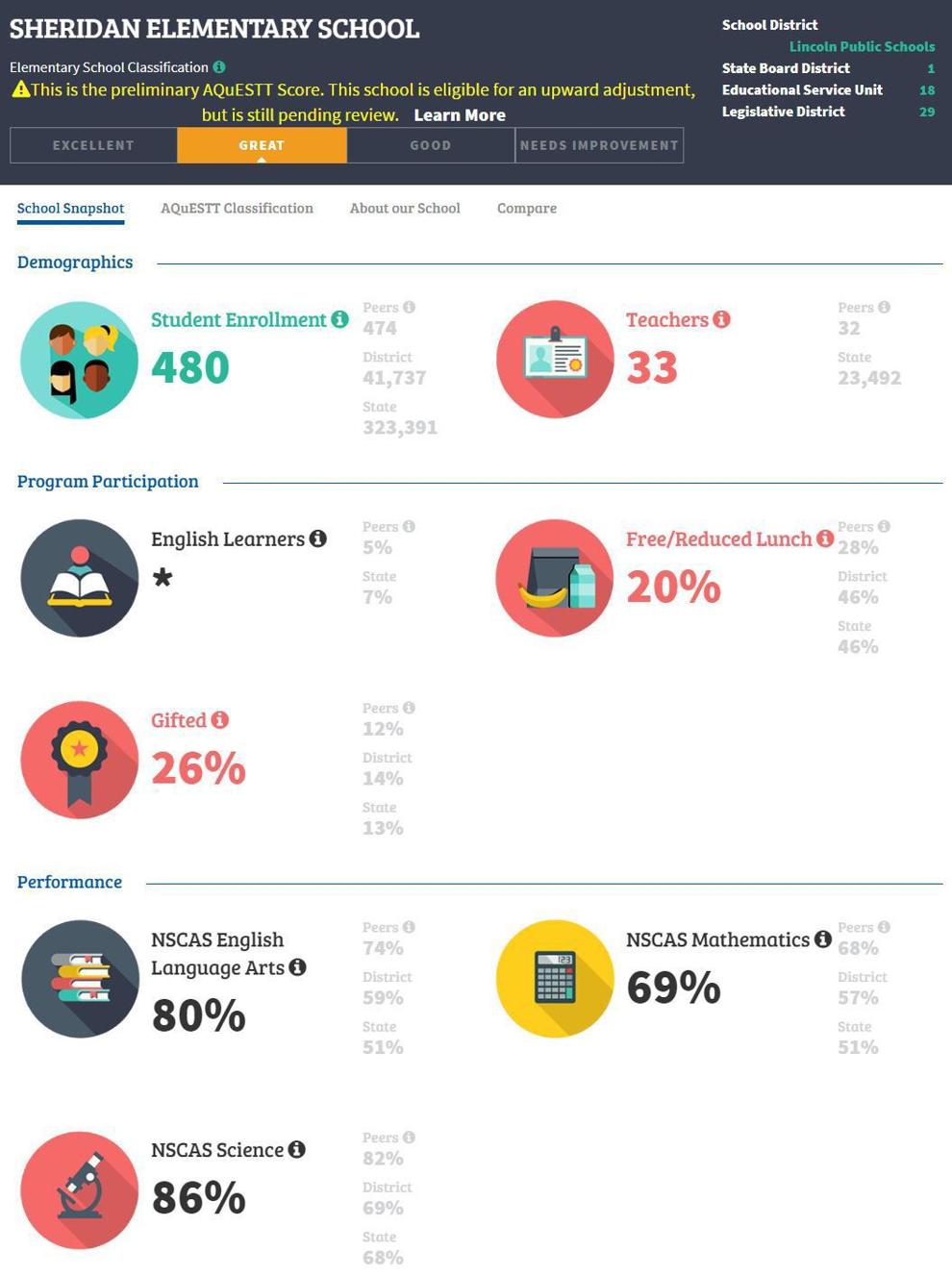 West Lincoln Elementary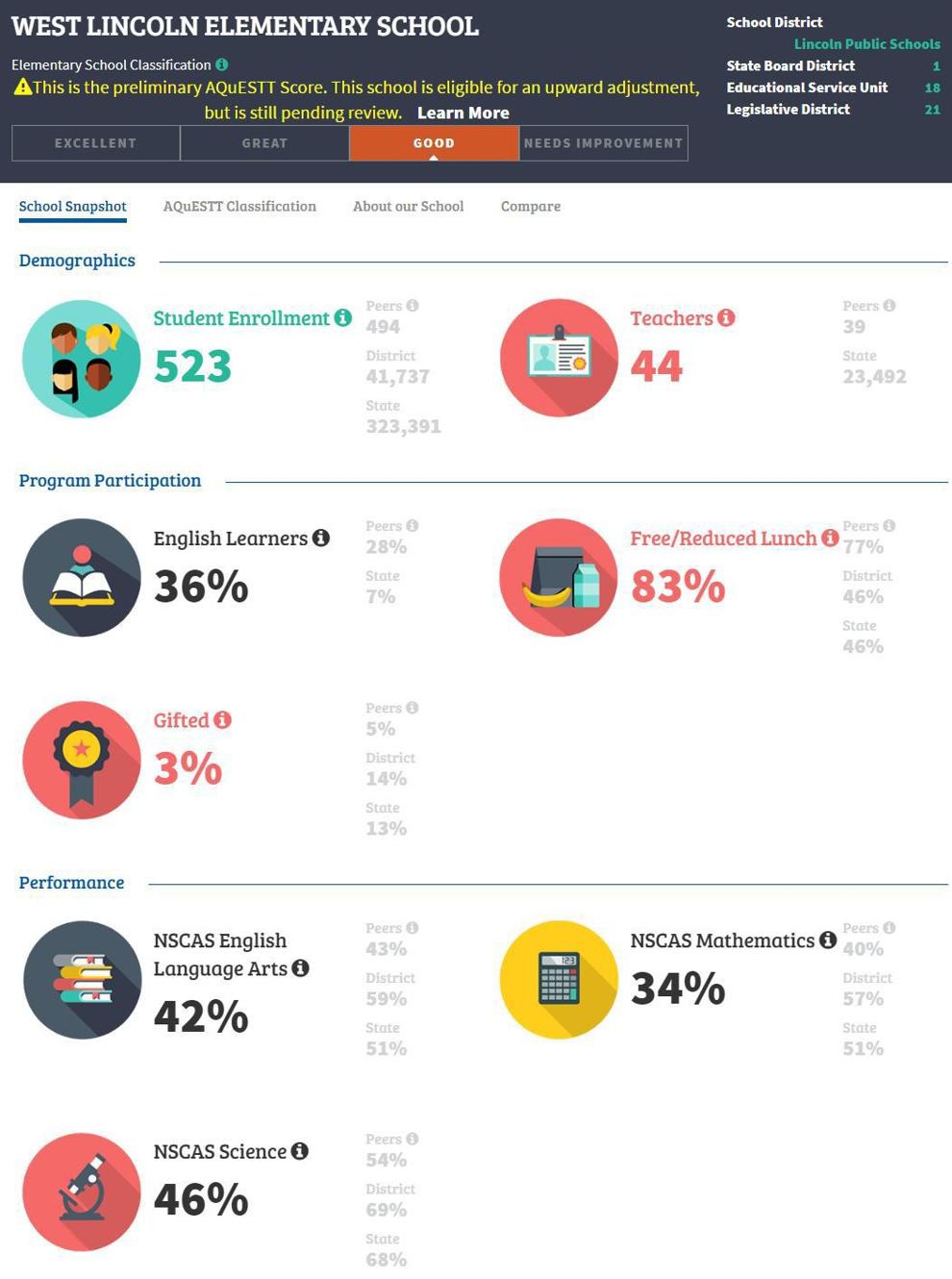 Wysong Elementary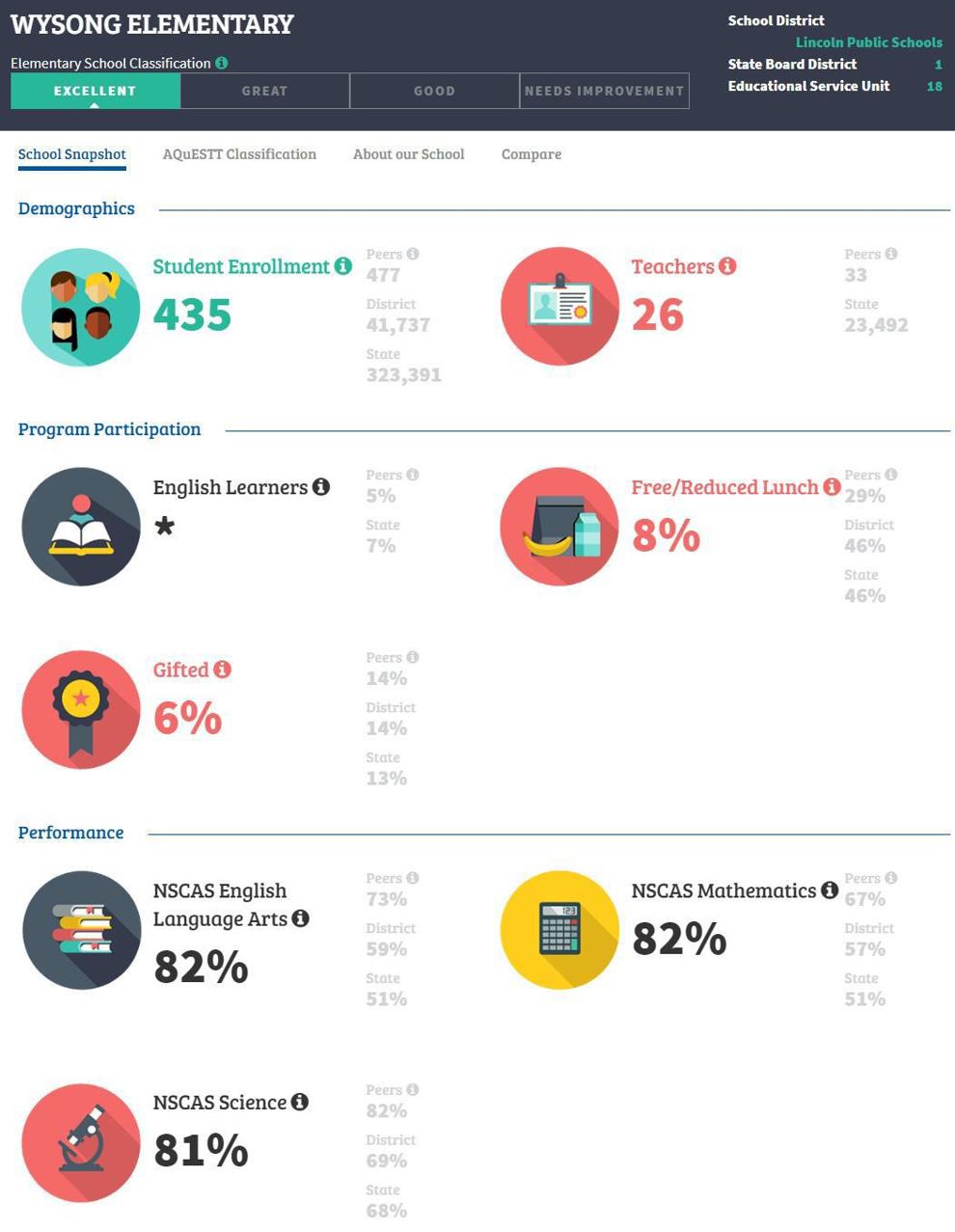 Zeman Elementary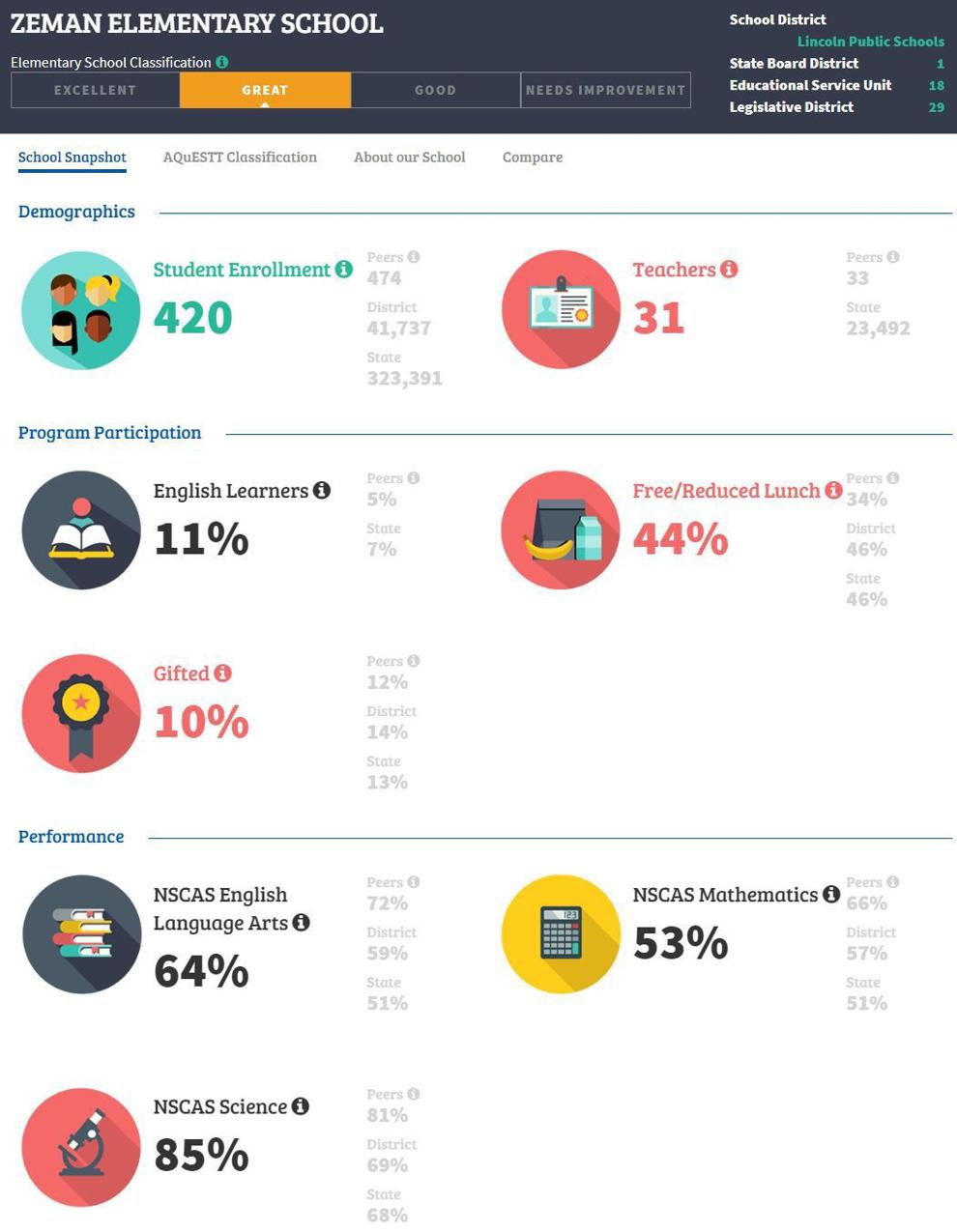 State of Nebraska