The lessons in Jake Bogus' eighth grade U.S. history class at Schoo Middle School are not always easy to teach.
Scattered among the 400 years of history his class covers — from the 1600s to the 20th century — are painful truths about this country's past, he says.
Lessons on the slave trade and the Middle Passage, the institution of slavery itself and the Civil War, the Jim Crow Era and segregation.
"It hurts to learn that stuff, and it hurts to teach it as well," said Bogus, a five-year veteran of Lincoln Public Schools. "There are a lot of sad blemishes in American history, to put it lightly."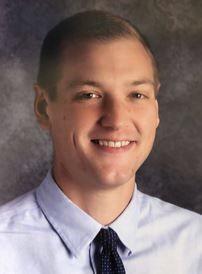 But these lessons are the truth, Bogus says. They are not, he says, part of critical race theory, the academic movement that takes a race-based critical look at America's past and how it relates to law and institutions today.
Bogus defended his work from recent attacks on critical race theory in a five-minute speech in front of the Lincoln Board of Education, decrying the vitriol directed at public school history teachers. And some of that vitriol is coming from local politicians, Bogus said, who are critical of what they see as indoctrination at the expense of taxpayers.
"The facts are not red or blue," he said. "And they shouldn't be used as a narrative from politicians or angry parents." 
Political figures, including Gov. Pete Ricketts and those running to succeed him — such as University of Nebraska Regent Jim Pillen and businessman Charles Herbster — have joined others across the nation calling out critical race theory as an attack on Americans' core values. 
But Bogus said critical race theory is only taught in college classrooms, not in K-12 schools. LPS officials have also insisted there are no plans to incorporate it into the curriculum.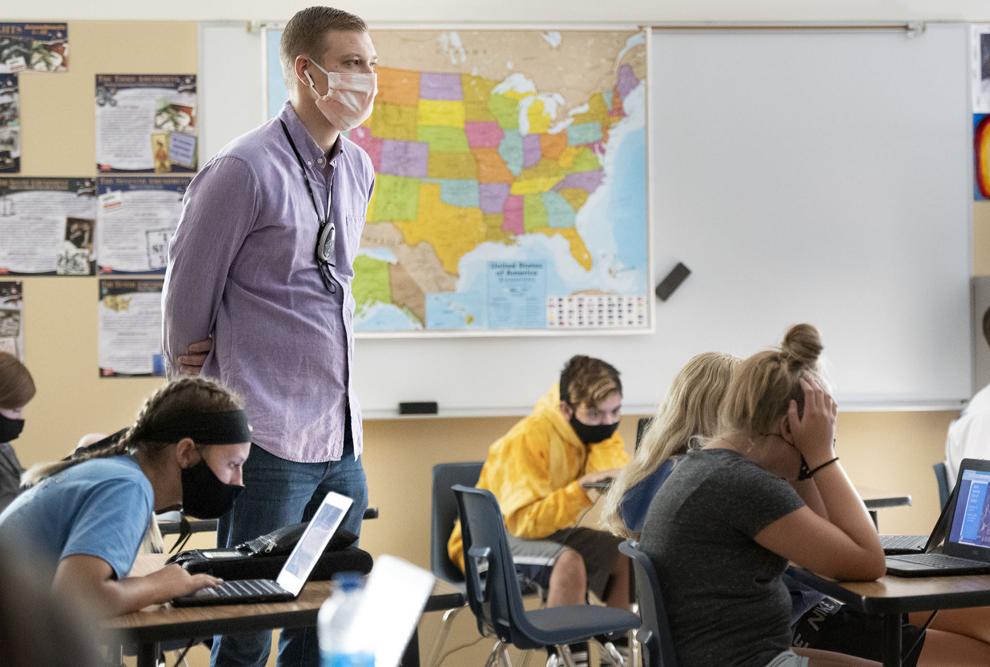 "It's very disappointing and upsetting to watch as someone who takes his job educating young people very seriously," Bogus said in an interview Monday. "At the end of a workday in teaching, I feel I've done fulfilling work and done my part in helping society and helping young people grow."
Bogus says his lessons are far from indoctrination. He says he puts learning in the hands of students, who start with an overarching question and must make their own conclusions with information they gather.
"We let the students do the thinking, and we let the students do the work."
And if parents or students have a problem with a way a teacher is teaching, schools will work with them to address concerns, Bogus said.
But if critics are still not convinced, Bogus has an invitation for them.
"The people that think they know what is being taught in the classroom, they're welcome in my classroom anytime, and I can provide a history lesson for them." 
Resource officer numbers
LPS would hire the same number of school resource officers for the upcoming school year under a proposed interlocal agreement between its board, the city and the Lincoln Police Department.
The district would employ 12 resource officers assigned to middle and high schools and one district-wide threat-assessment officer under the agreement.
The cost to LPS would jump slightly to $533,000, up 4.95% from last year's allocation of $508,000.
Board member Barb Baier indicated last week she would not support the agreement, citing LPS data that shows disparate referrals of students of color by resource officers and administrators to the juvenile justice system.
While voicing support for Lincoln Police and resource officers, Baier said she would like to see the district, the city and police establish clearer benchmarks to measure disparities.
"When we're referring our youth, particularly our youth of color, to juvenile justice, we are impacting their ability to get a free and adequate education," she said.
The board will vote on the agreement at its Aug. 10 meeting.
Free meals
A reminder to parents with school less than two weeks away:
Breakfast and lunch will be at no charge for all students during the 2021-22 school year under the U.S. Department of Agriculture's free meals programs. That's the second year LPS has offered free meals to all students amid the coronavirus pandemic.
Families that qualify for the federal free- and reduced-lunch program should still complete an income application to qualify for other benefits, however, including fee waivers for various district activities or programs.