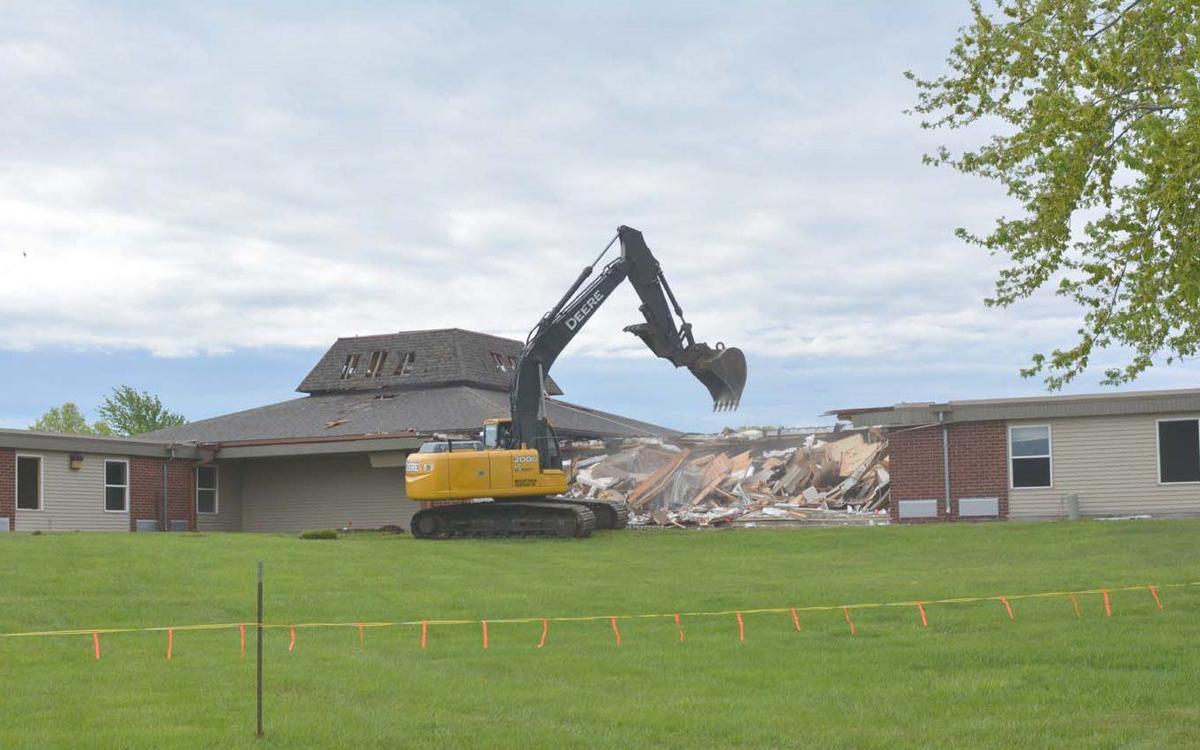 BEATRICE -- Officials gathered at Southeast Community College's Beatrice campus Tuesday afternoon to break ground on a building project expected to enhance the quality of education the college provides.
The $19 million multidisciplinary building will include classrooms, health and science labs as well as a multi-functional room that can be used for many purposes.
SCC President Paul Illich said that around 16,000 students graduate from Southeast Community College each year, and that many of the students stay in Nebraska after college.
A series of improvements and additions are being made across SCC's campuses to continue attracting students. In Beatrice's case, the building will be used to support several areas of study.
"The decision was made to construct a facility to support all of our programs on the Beatrice campus, including agricultural business, health sciences, arts, physical and biological sciences, academic transfer and criminal justice," Illich said. "The new facility will be designed to maximize student and faculty collaboration by placing faculty spaces near classroom and lab spaces on each floor."
The 52,000-square-foot building will also make use of natural light in attempt to remain energy efficient.
Bob Morgan, director of the Beatrice Campus, said the building will meet a "desperate need" for classrooms.
Walker Zulkoski, director of the NGage economic development group, added that the building may help solve one of the area's biggest problems.
"We have a workforce shortage, and couldn't be more excited that Southeast Community College is going to step up to the plate and build these facilities here to help fix that problem," he said. "For them to do it here proves that we have a great economy. There's things happening and they're listening to our work."
Hausmann Construction is building the facility, with construction to be completed by August 2020.
The groundbreaking is the latest step in an overhaul of the campus.
On Friday crews began demolishing Hoover Hall as construction nears completion on a new three-story residence hall.
SCC-Beatrice has invested roughly $8 million in the new hall, which will house up to 153 students, 80 more than Hoover Hall's capacity.
The new dorms sit in the southwest part of campus, northwest of the Kennedy Center. A $3 million dining hall is also on the way and will be just south of the new residence hall. It's expected to be ready later this summer.