A record number of Nebraska high school seniors -- 44 of them -- earned perfect scores on the ACT or SAT college entrance exams this year.
That's double the number of graduating seniors who earned perfect scores last year, and includes a record eight perfect-scorers from Lincoln East High School.
East often has a number of students who earn perfect scores, said Principal Sue Cassata, but never this year's number.
Two students from Lincoln High and another from Lincoln Pius X also earned perfect scores.
Cassata said she doesn't know how many of the East High students got perfect scores of 36 when they took the ACT with their class as juniors, or if they earned it when repeating the test. 
Alix Cui, an East High senior who plans to study biology at Stanford University, studied before he took it as a junior and got a perfect score the first time.
Isaac Zhang, who will study physics and math at MIT, got a 34 when he took it with the rest of his East High class. Ironically, it was the science section he missed a couple points on, despite his participation in science and math competitions. Next time, though, he aced it.
Many of the state's other perfect-scorers are from Omaha-area schools, led by Millard North High School, which had seven students earn perfect scores.
More than 2 million high school students take the ACT, including 24,516 Nebraska graduating seniors who took the test in 2018.
Just a tiny percentage -- one-tenth of 1 percent -- who take the test nationally get a perfect score.
That perfect score will give the students a big advantage not only in admissions to prestigious schools, but in the race for scholarships.
A perfect ACT score is 36 on the test that gauges performance in reading, English, math and science. The average composite score for the state is 20.1. That compares to a national composite score of 20.8.
A perfect score on the SAT -- a test more commonly required for schools on the coasts -- is 1,600, with sections on math and evidence-based reading and writing.
Of the elite group honored Monday by Nebraska Gov. Pete Ricketts, two earned top scores on both the ACT and SAT, 40 others earned perfect ACT scores and two earned perfect SAT scores. One student earned a perfect ACT score each of the three times he took it.
The number of students being honored meant the celebration happened in the capitol's Warner Chamber rather than the governor's office.
You have free articles remaining.
"You all have put a lot of effort into that," Ricketts said. "But it doesn't happen in a vacuum."
Parents and teachers offer a support system for students, he said.
OMAHA — An Omaha school district has built an "ACT culture" to aid students in doing well on the college entrance exam.
But that's not all that may be going on, officials added.
Since 2017, Nebraska has been giving the ACT to all juniors. The test is used in lieu of a state assessment test in high school, and the change means that schools have aligned their curriculum to make sure they're teaching material that appears on the test.
As part of the state's contract with ACT, districts can offer either free online test preparation or offer the pre-ACT test to students.
Education Commissioner Matt Blomstedt said the state has also made a concerted effort to make state standards more rigorous, and that creates higher expectations, which students tend to meet.
Students and parents may also be more focused on the ACT because of the scholarship advantages that a good score offers, he said.
As is typical with states who give the ACT to all students, Nebraska's composite score has gone down slightly. It is one of just 19 states where all juniors take the test, and in 2018, just four of those states had a better composite score than Nebraska's.
Rob Dennis, ACT director of state services, said he doesn't know how Nebraska's 42 perfect scores compares with other states.
Whether all students are taking advantage of the ACT preparation materials -- or whether it's limited to the more high-performing students -- is something the state wants to look at, Blomstedt said.
Finding ways to make sure more students can take advantage of those tools is a matter of equity, he said. 
Although a perfect score is impressive, Blomstedt and Dennis said it's just a part of the accomplishments the students have made during their high school years. 
"There's so much more to students than the perfect test," Dennis said. "It's the tip of the iceberg."
Lincoln schools' rankings on state evaluations
LPS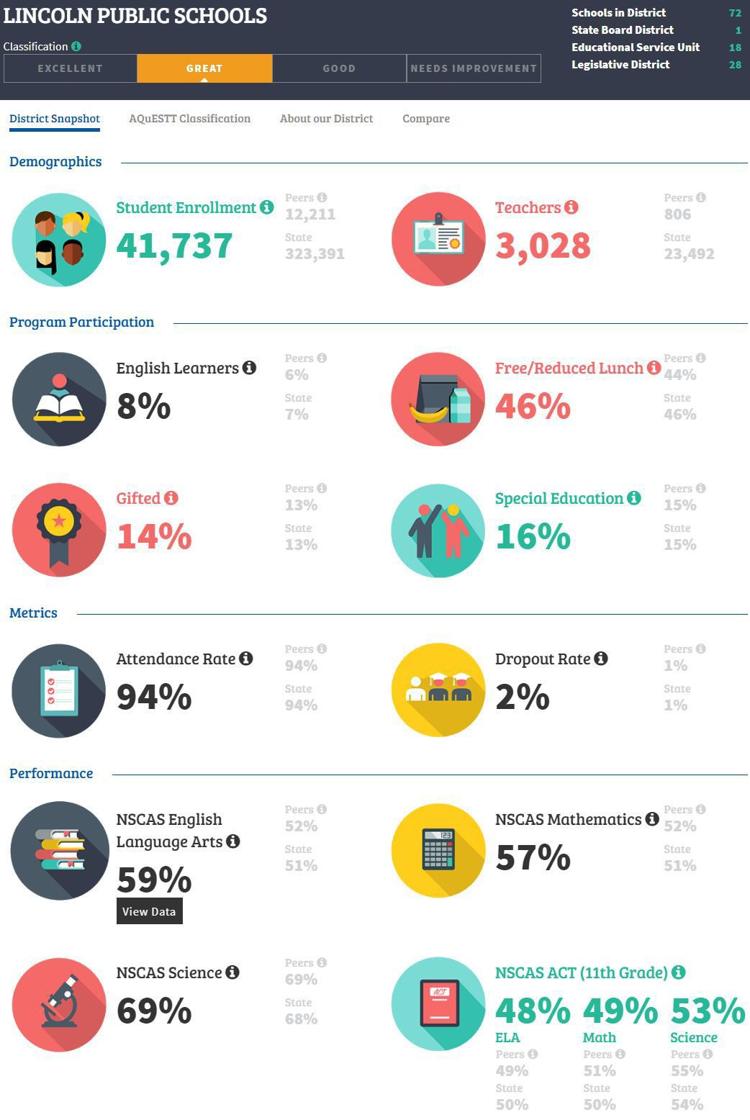 Lincoln East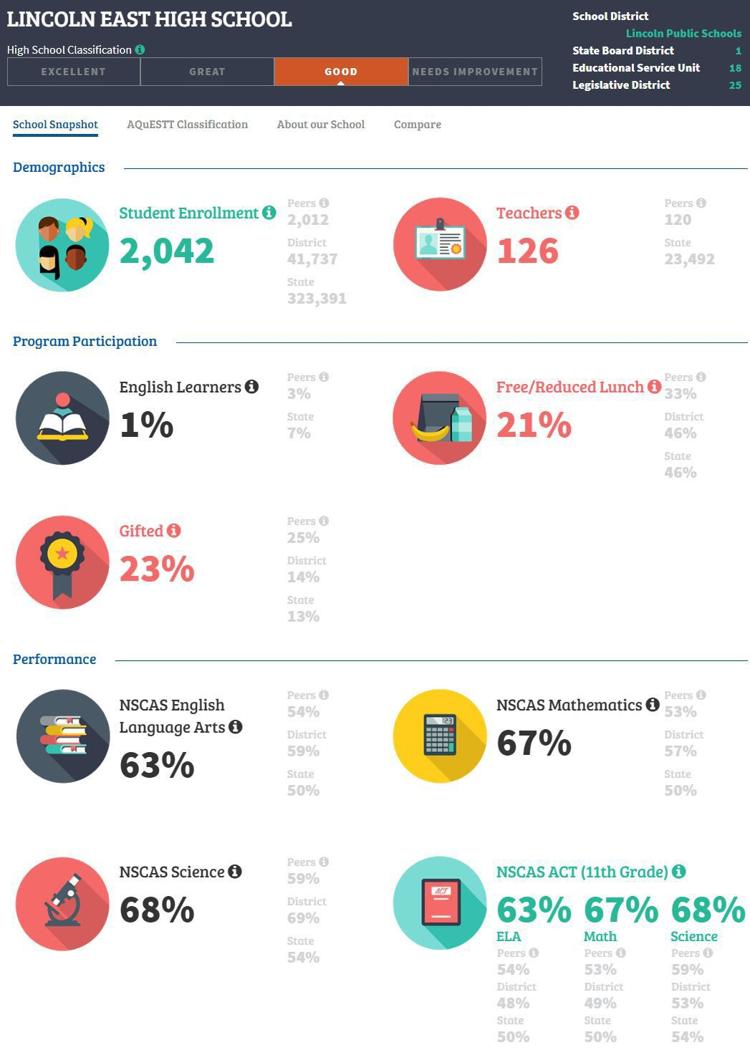 Lincoln High
Lincoln North Star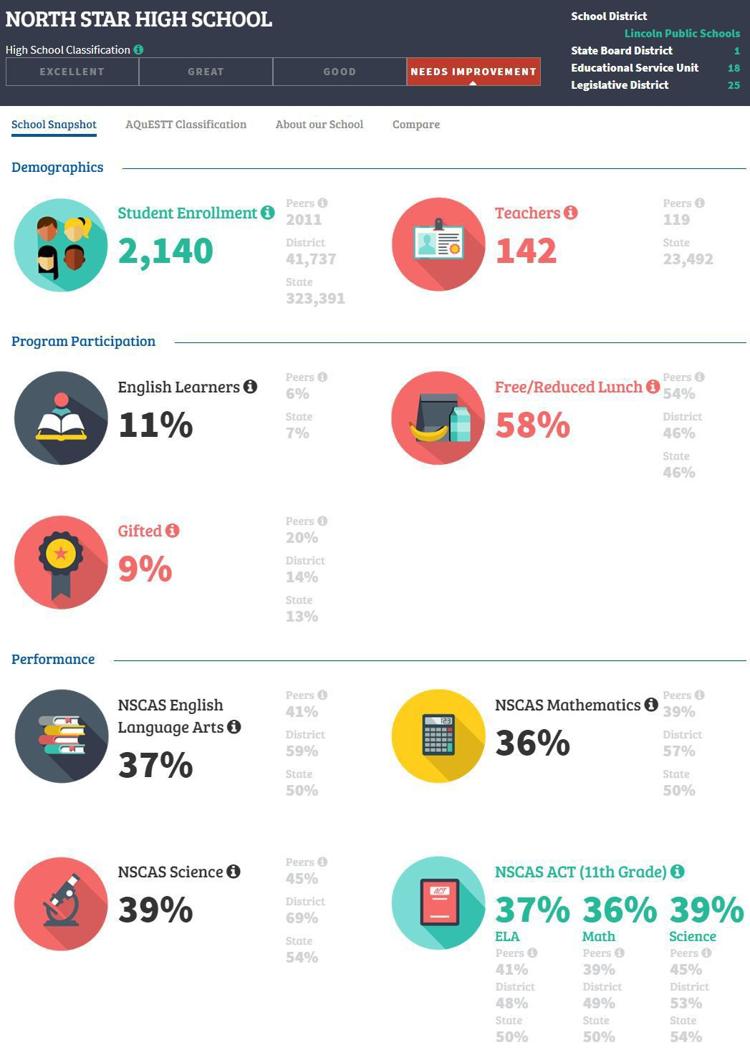 Lincoln Northeast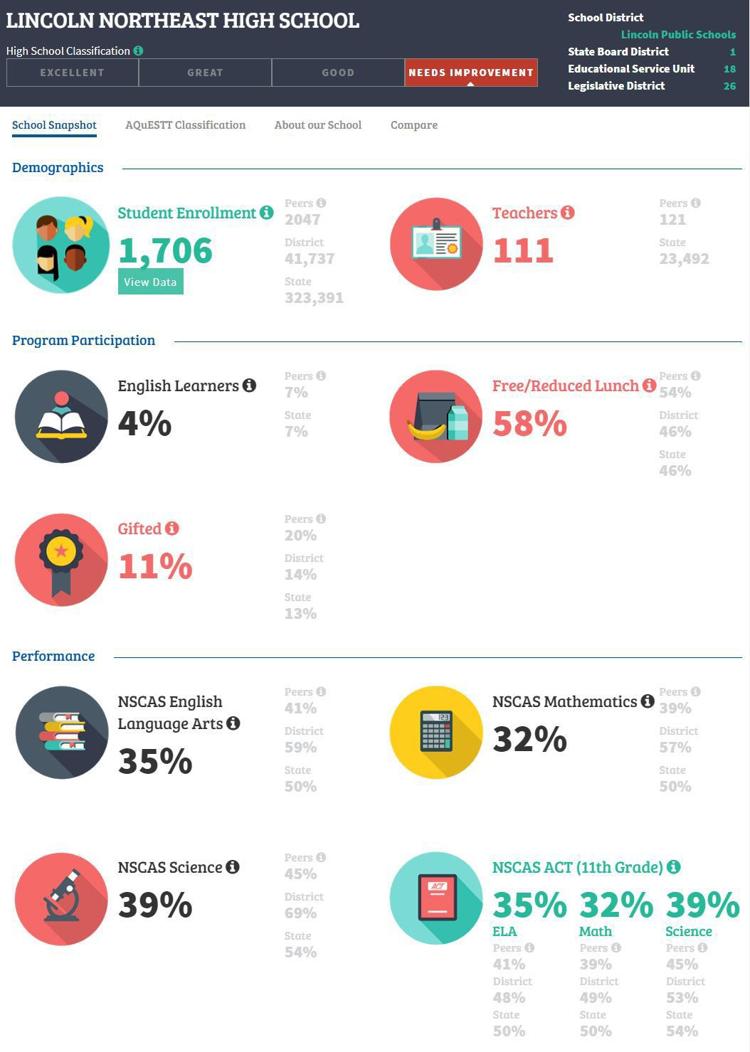 Lincoln Southeast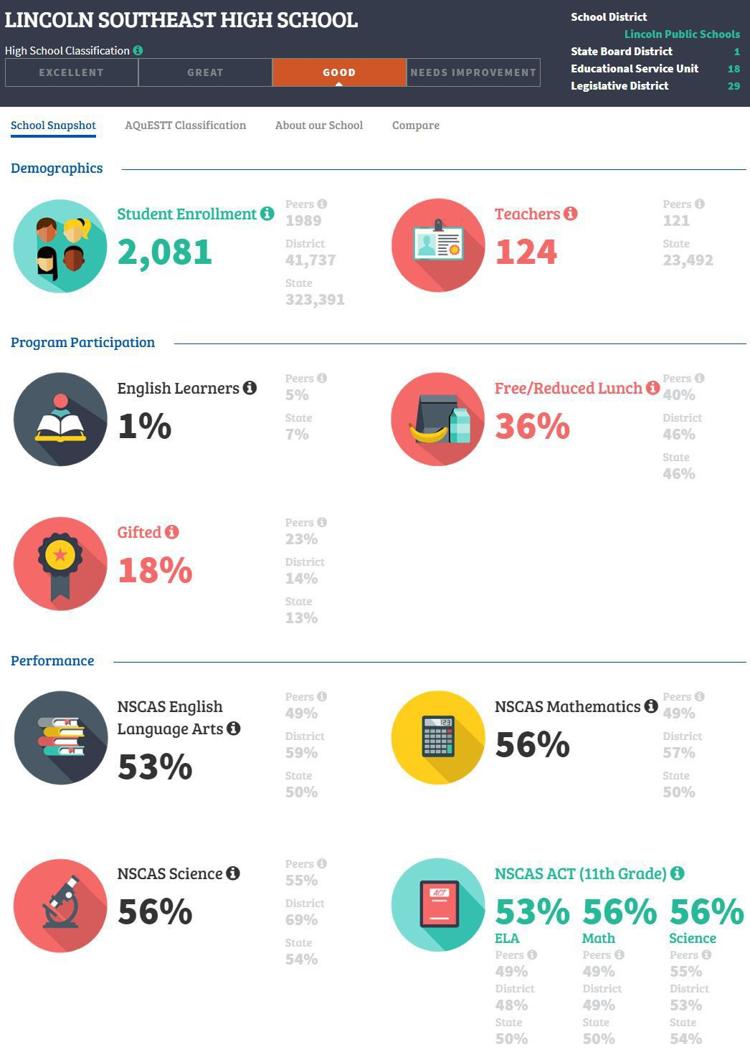 Lincoln Southwest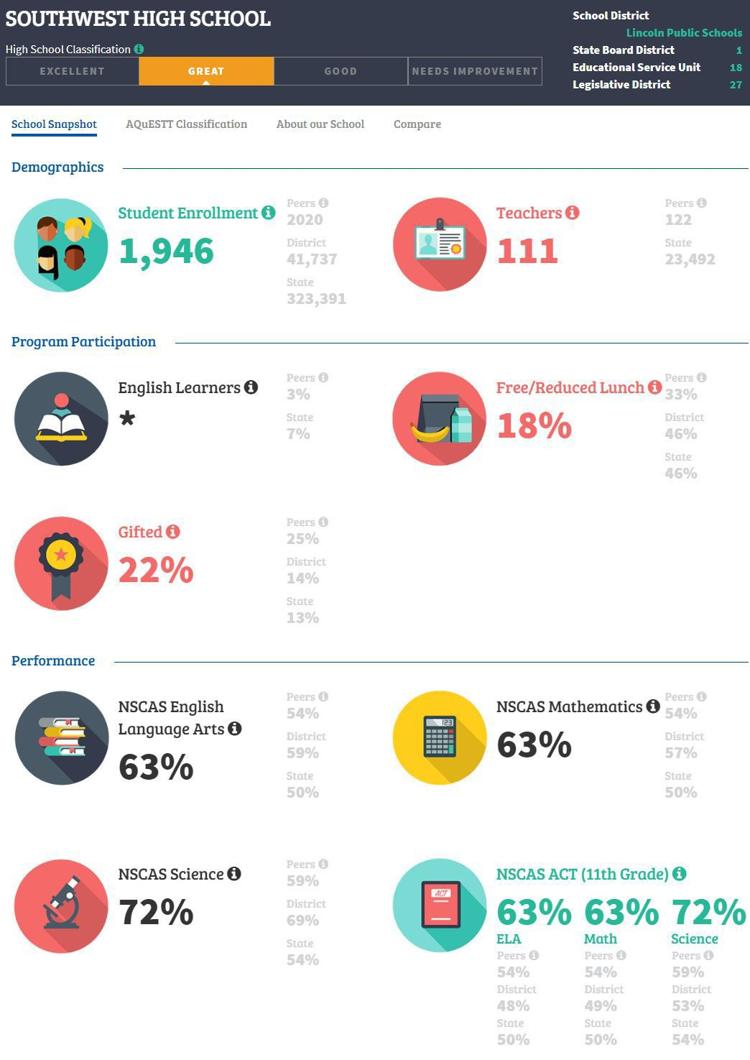 Culler Middle School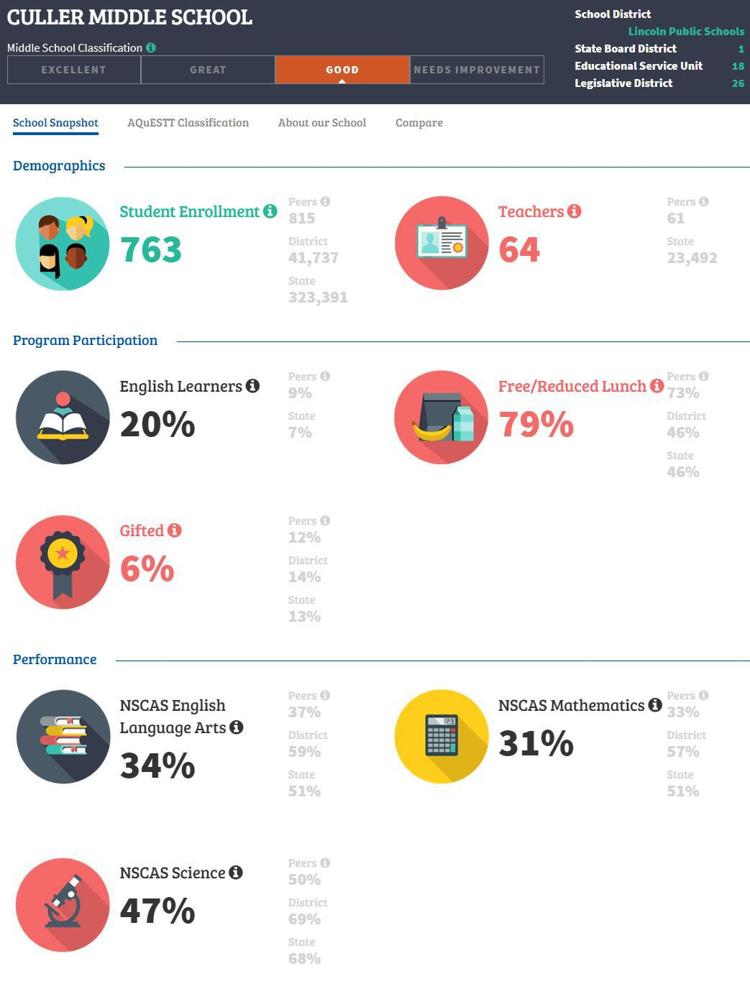 Dawes Middle School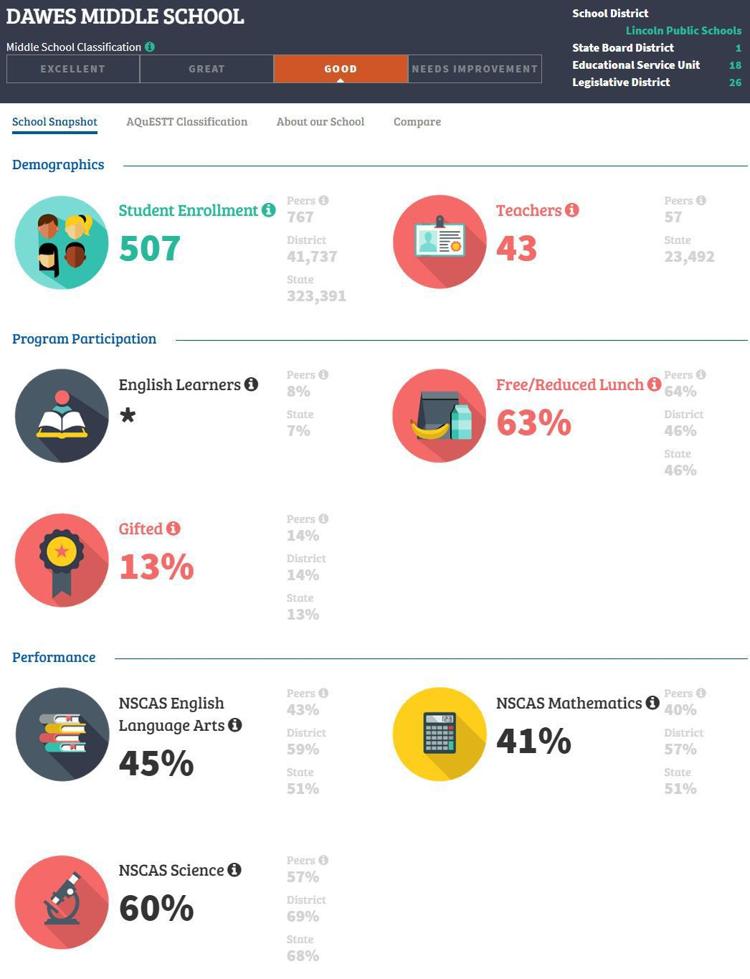 Goodrich Middle School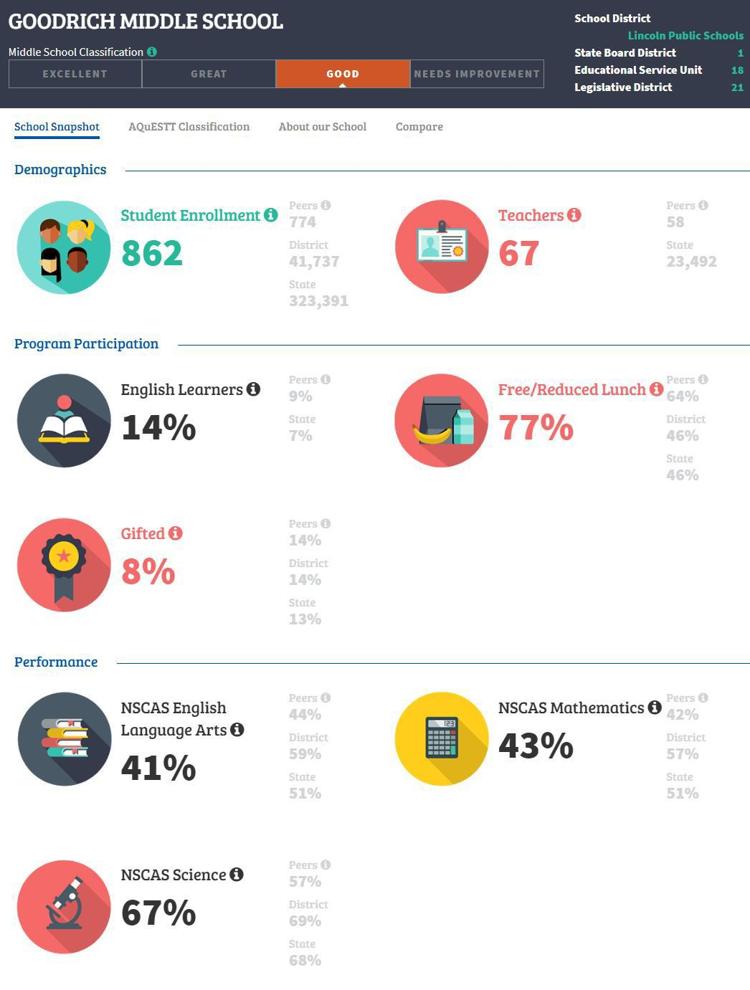 Irving Middle School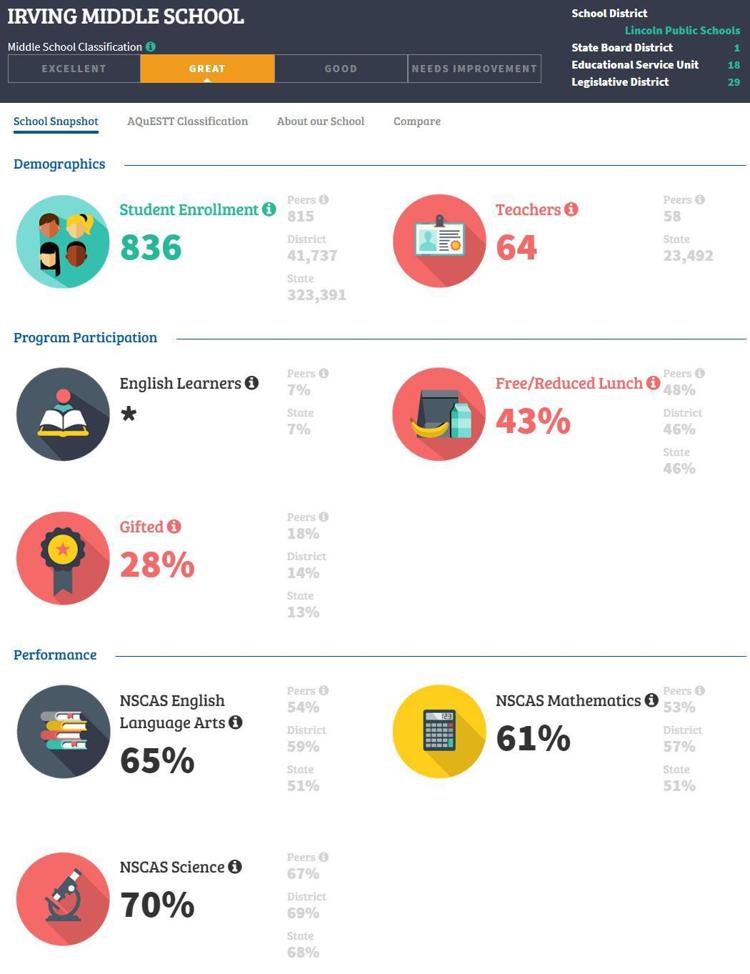 Lefler Middle School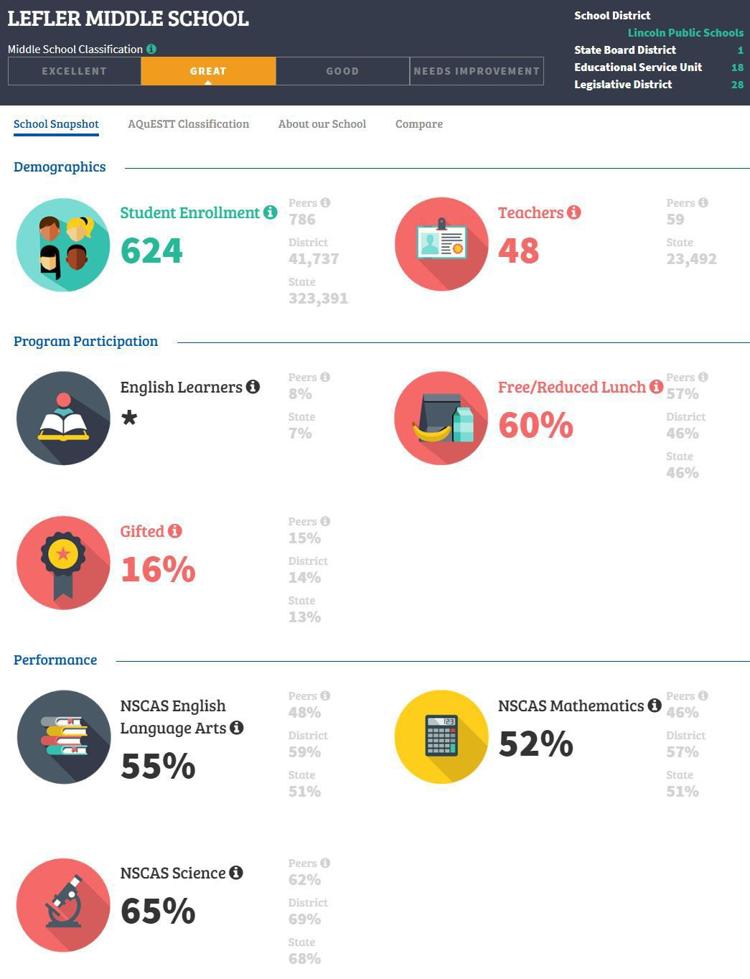 Lux Middle School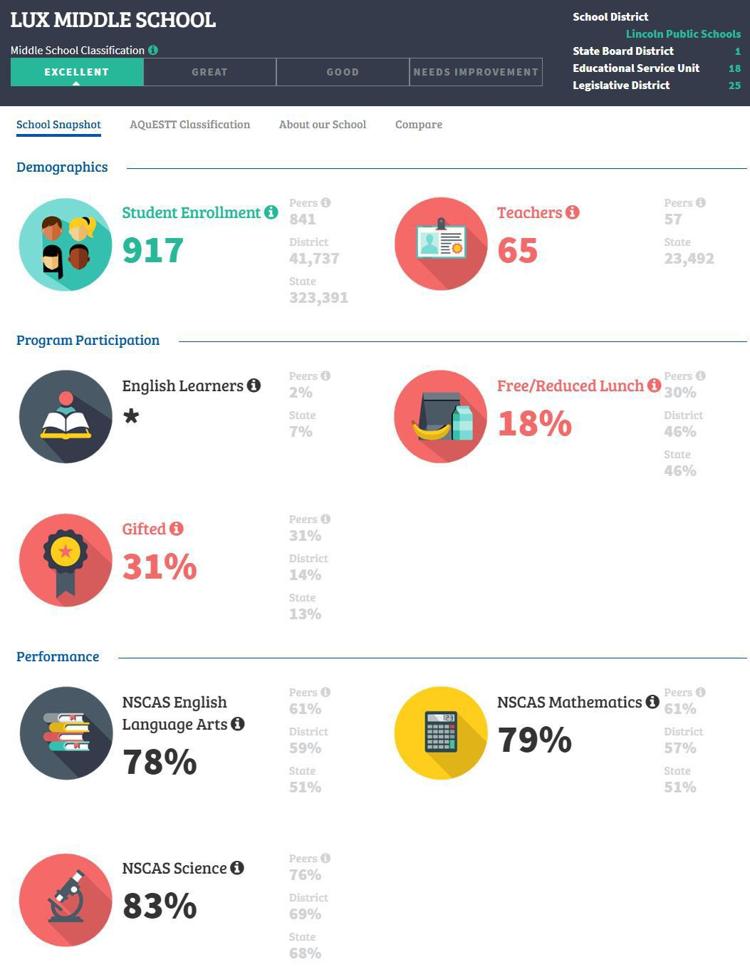 Mickle Middle School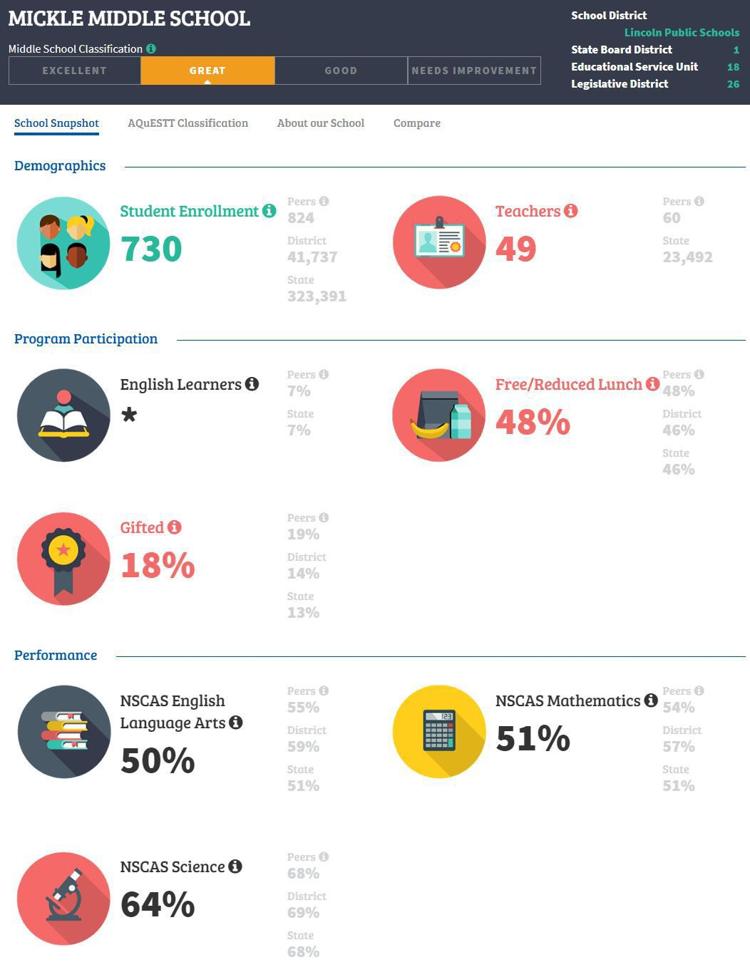 Moore Middle School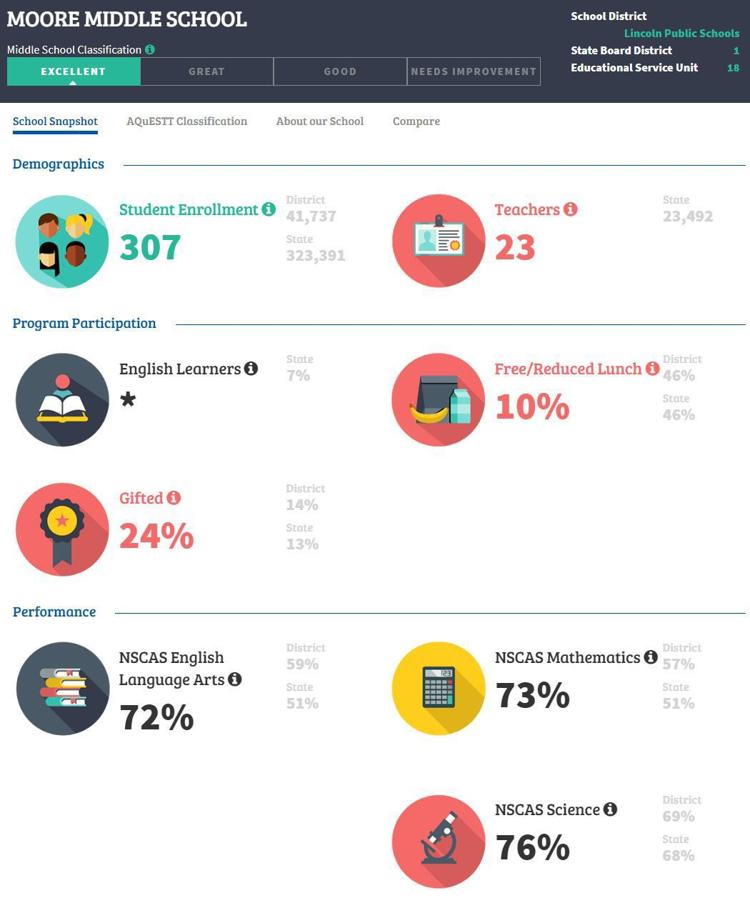 Park Middle School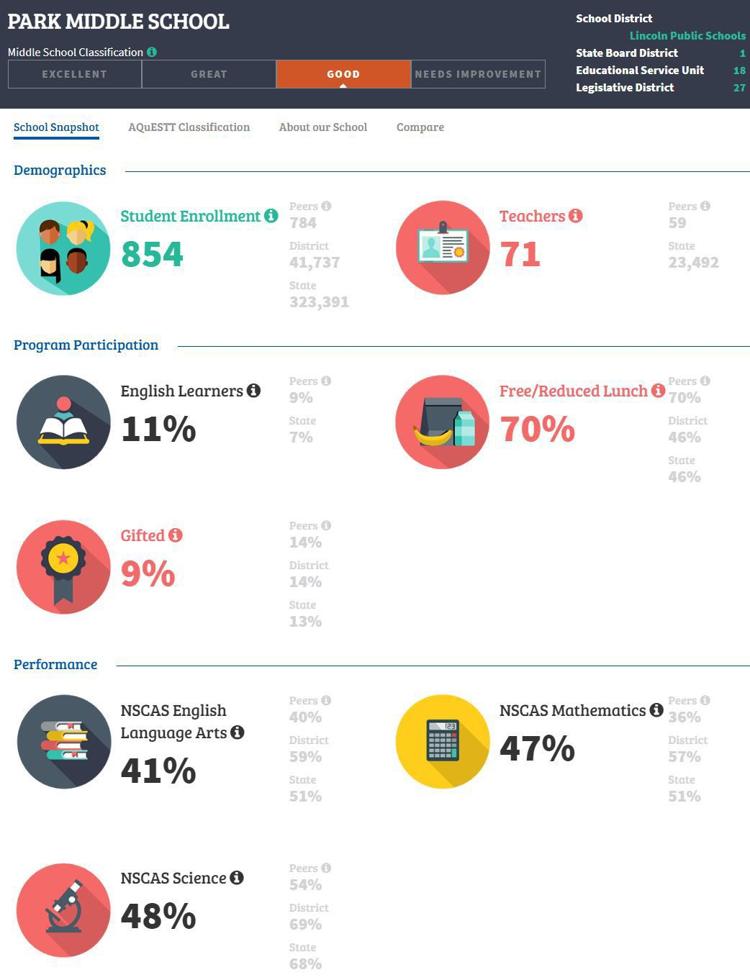 Pound Middle School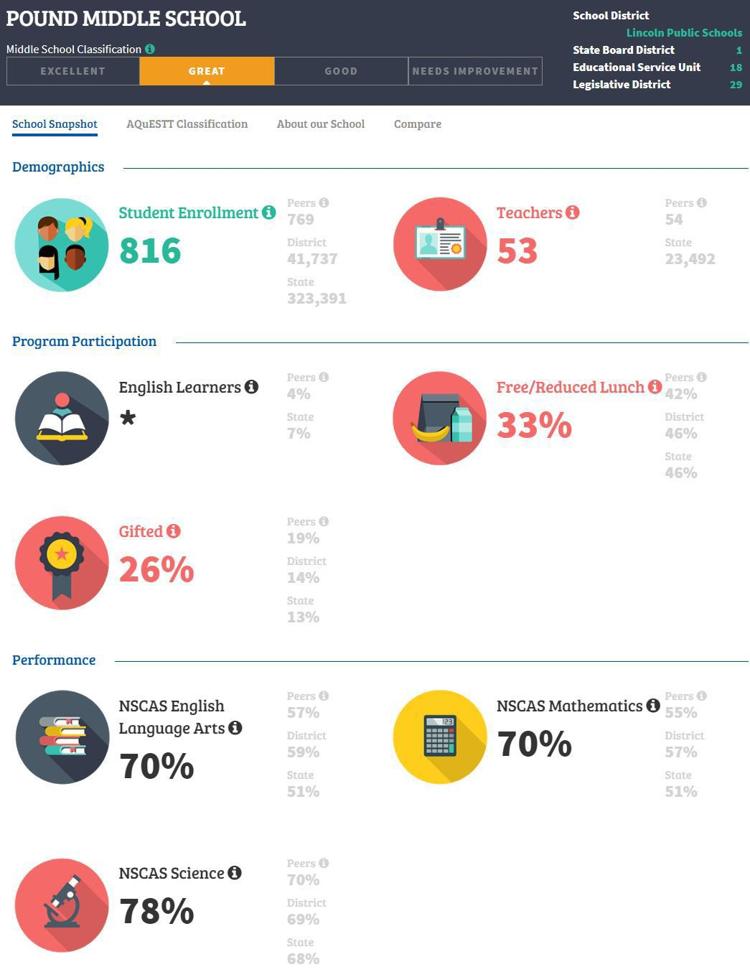 Schoo Middle School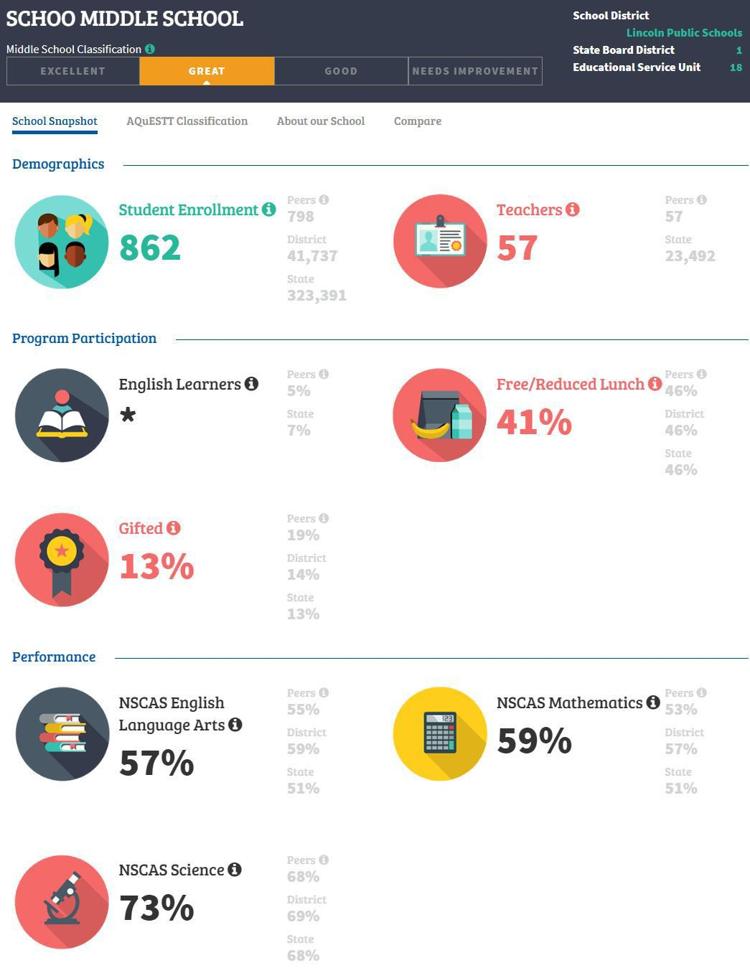 Scott Middle School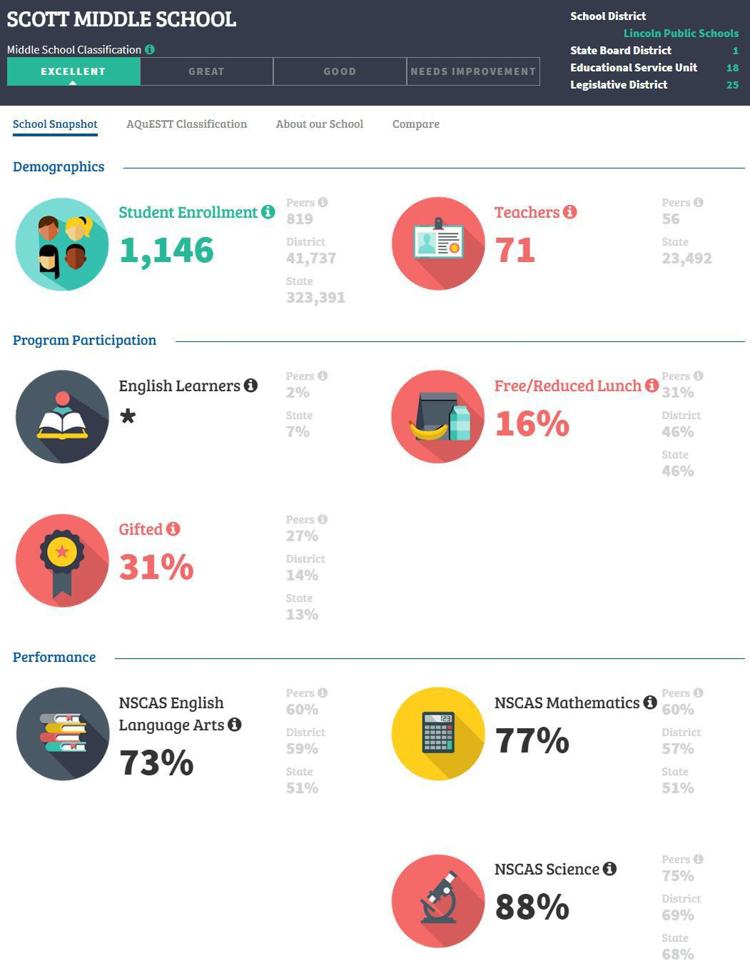 Adams Elementary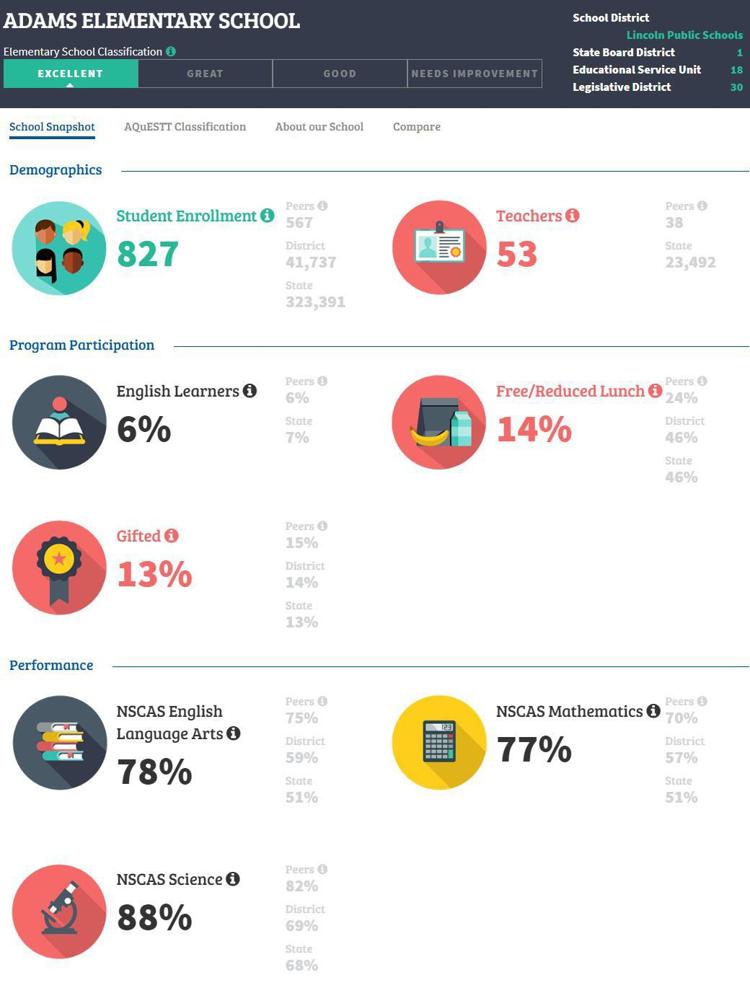 Arnold Elementary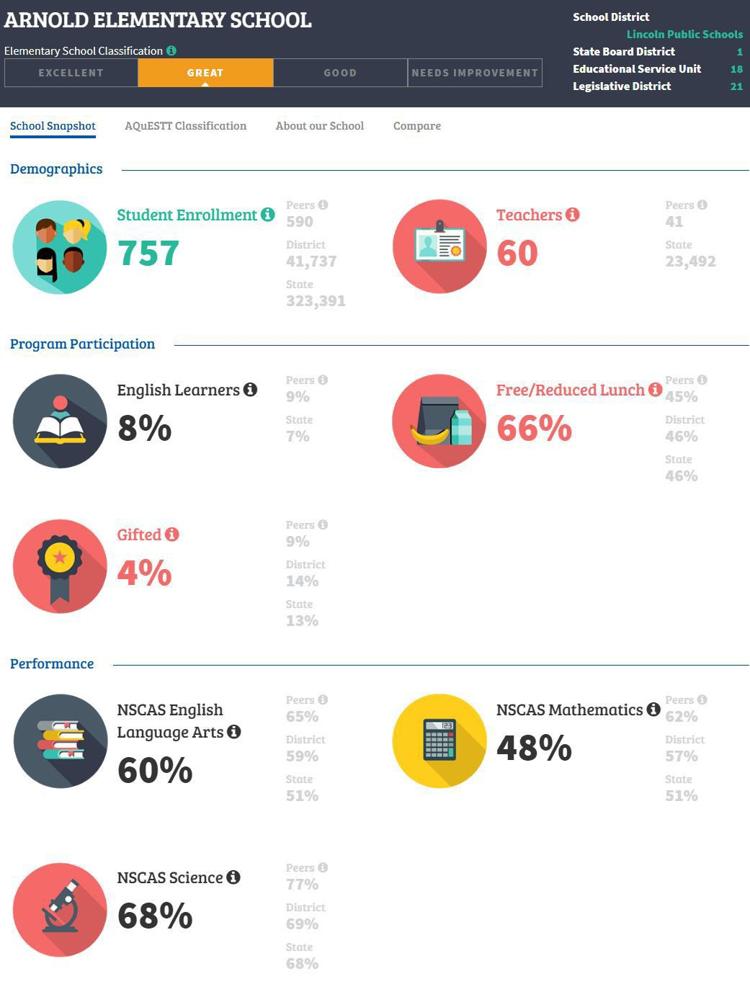 Beattie Elementary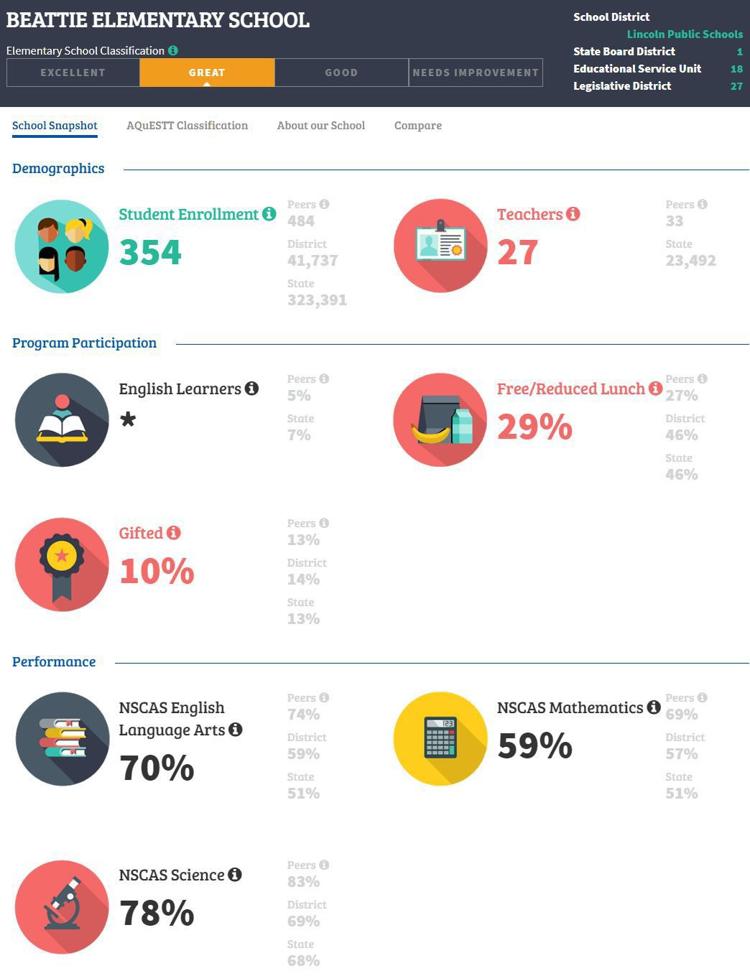 Belmont Elementary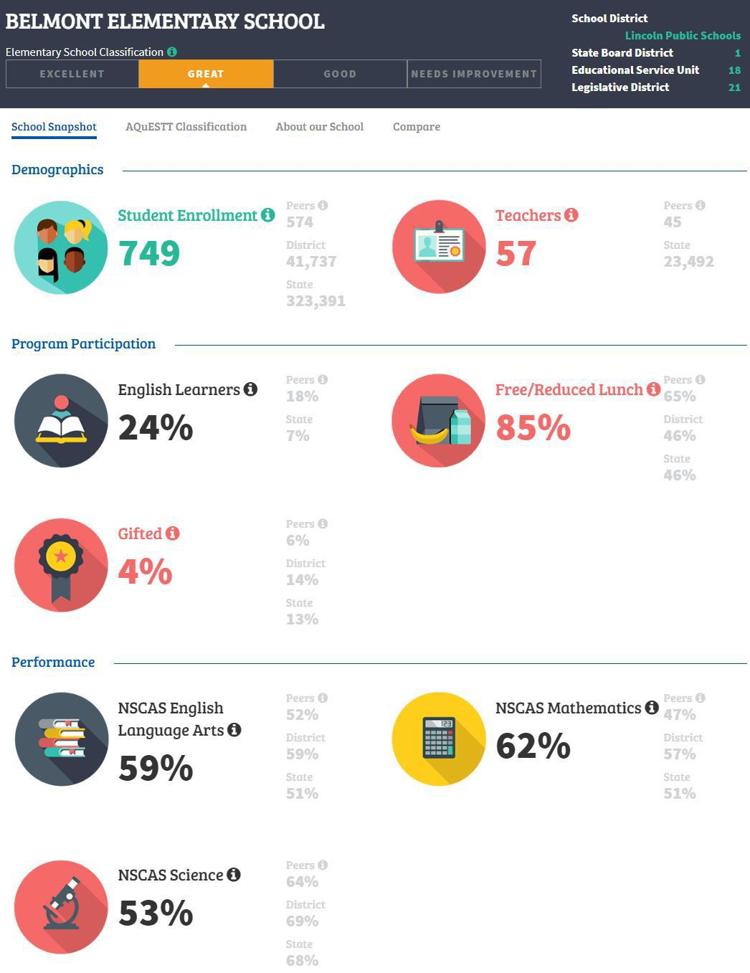 Brownell Elementary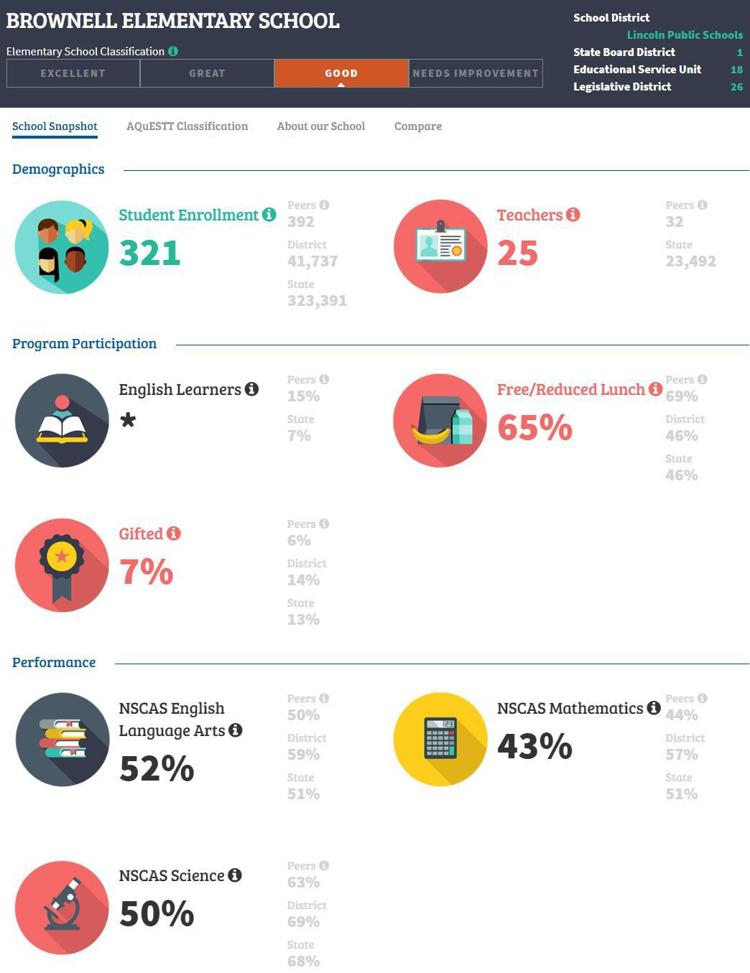 Calvert Elementary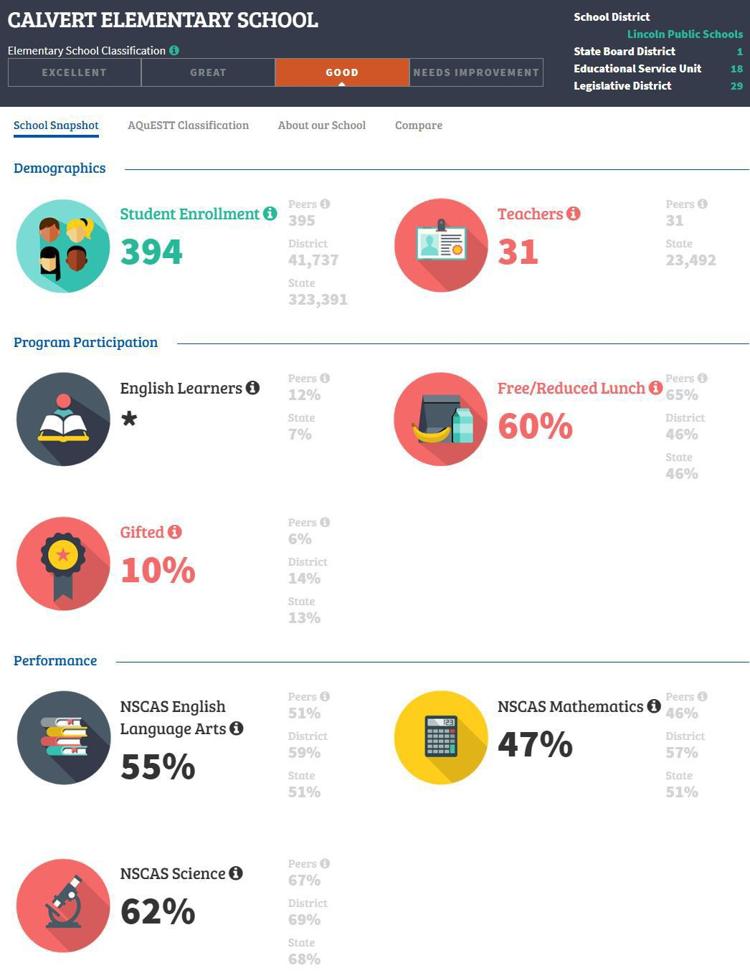 Campbell Elementary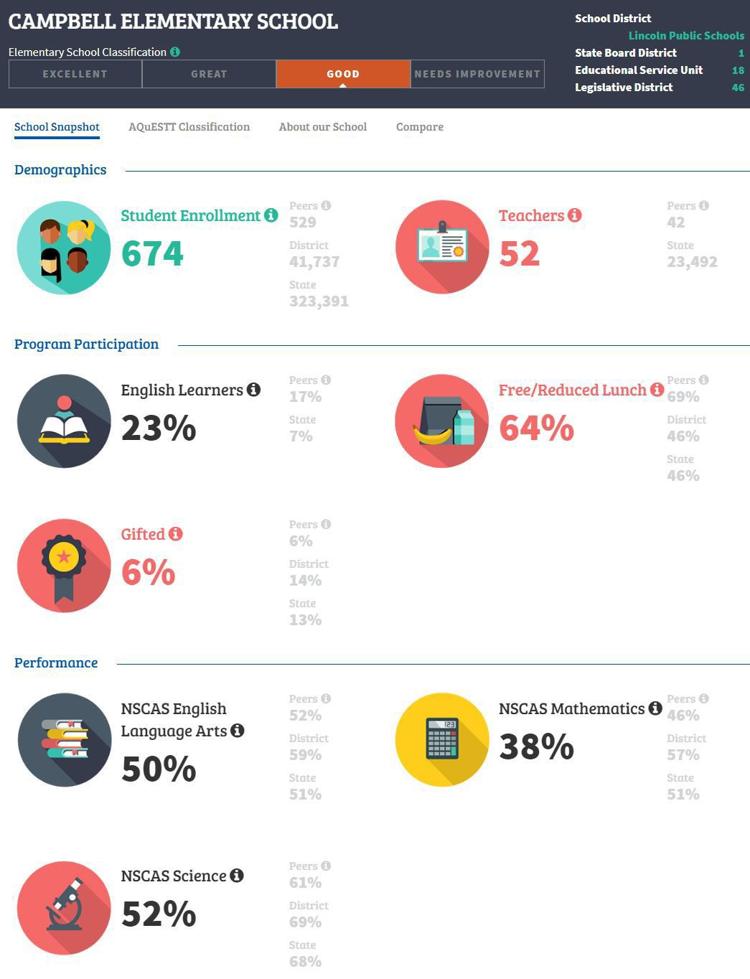 Cavett Elementary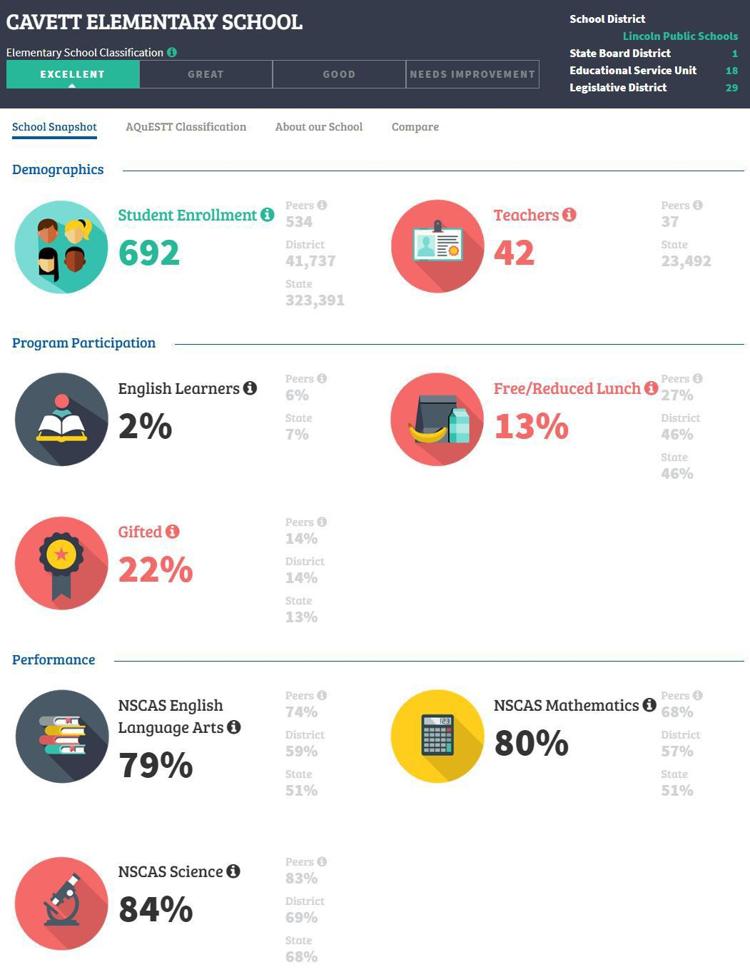 Clinton Elementary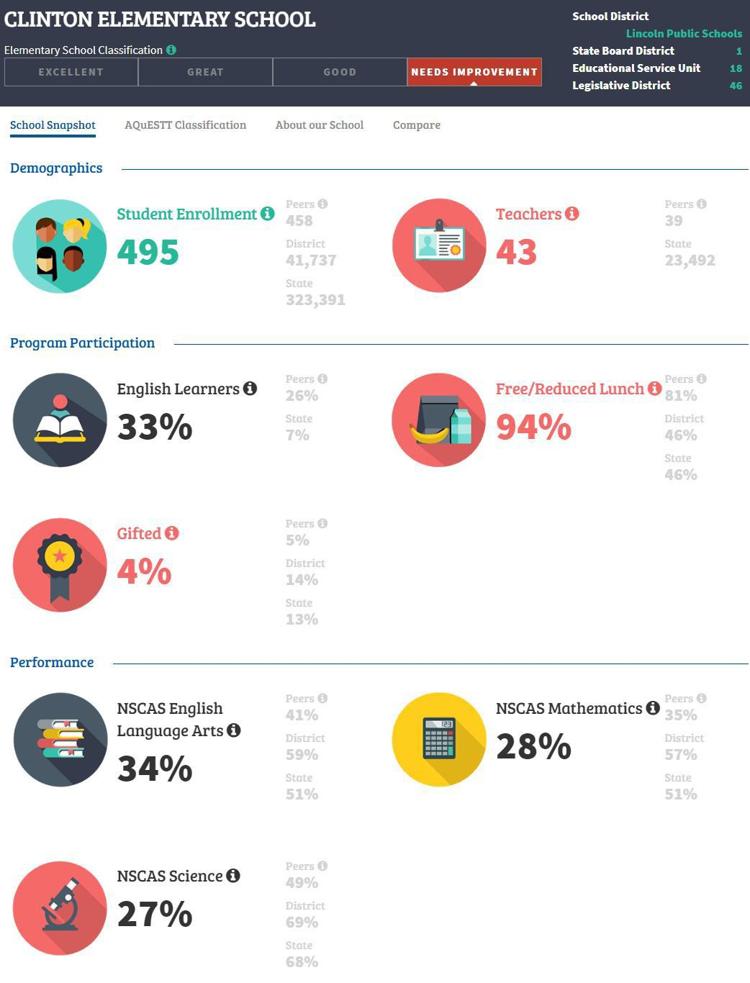 Eastridge Elementary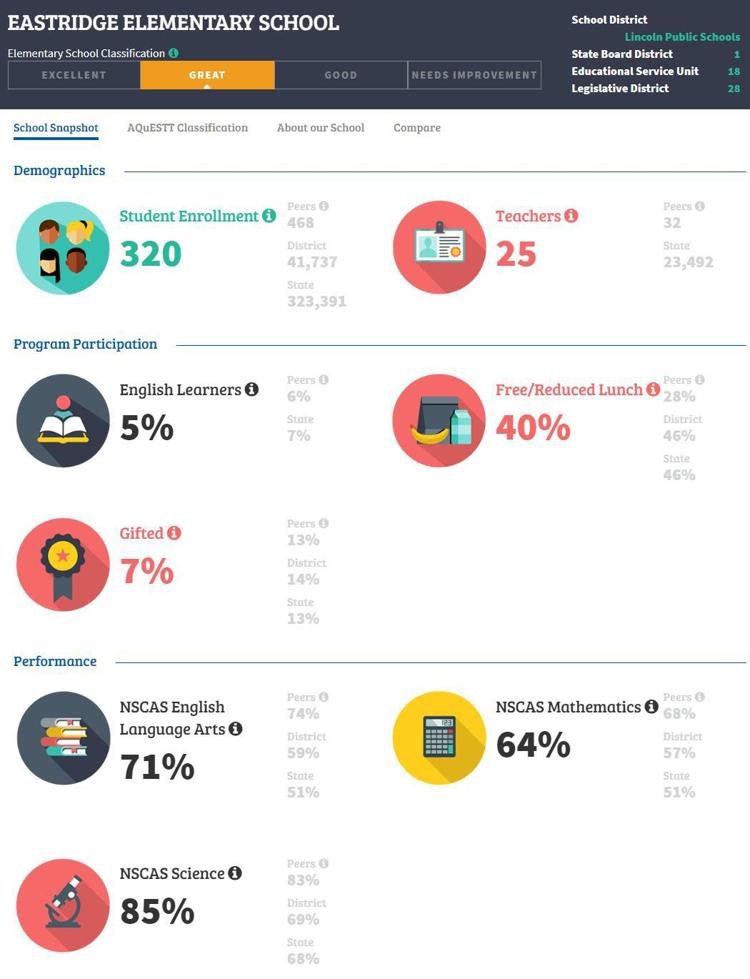 Elliott Elementary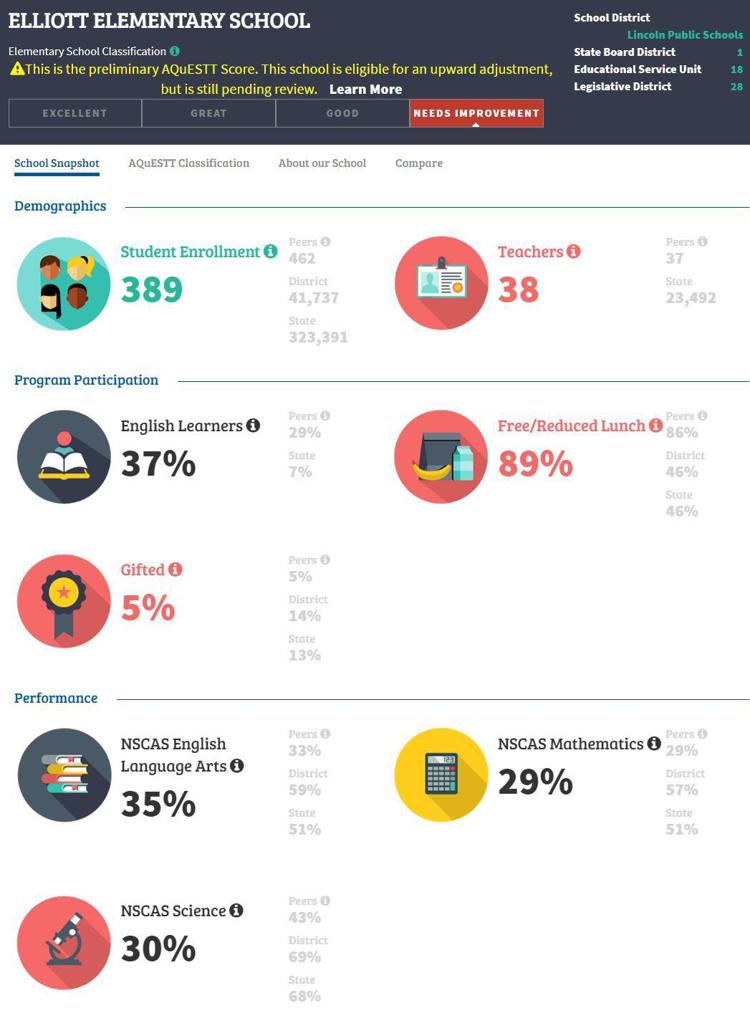 Everett Elementary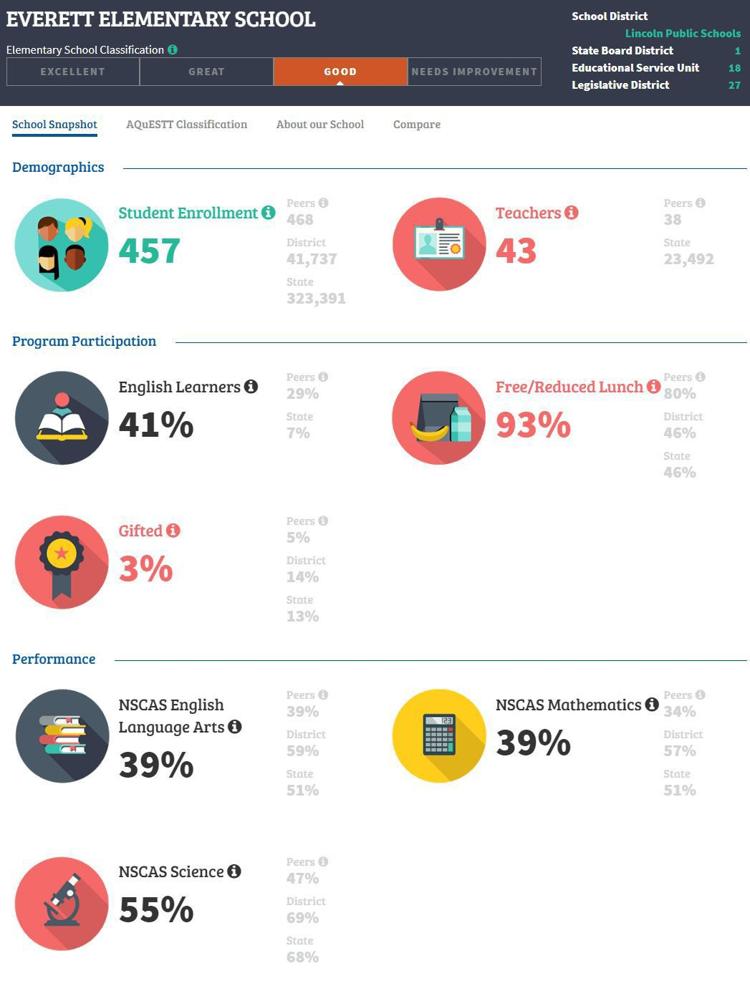 Fredstrom Elementary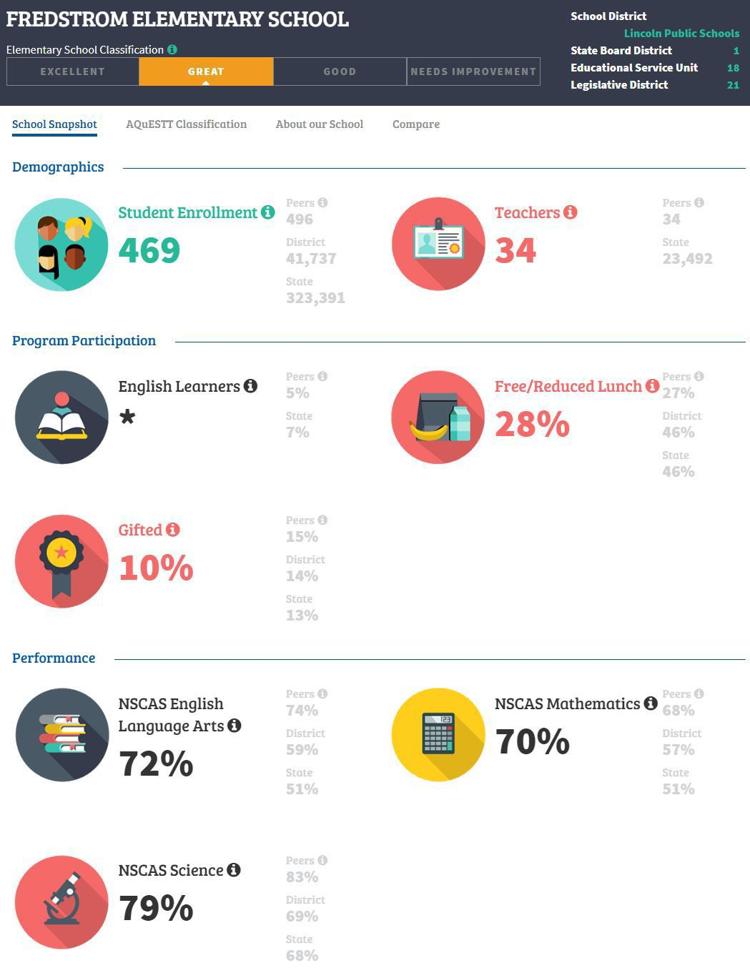 Hartley Elementary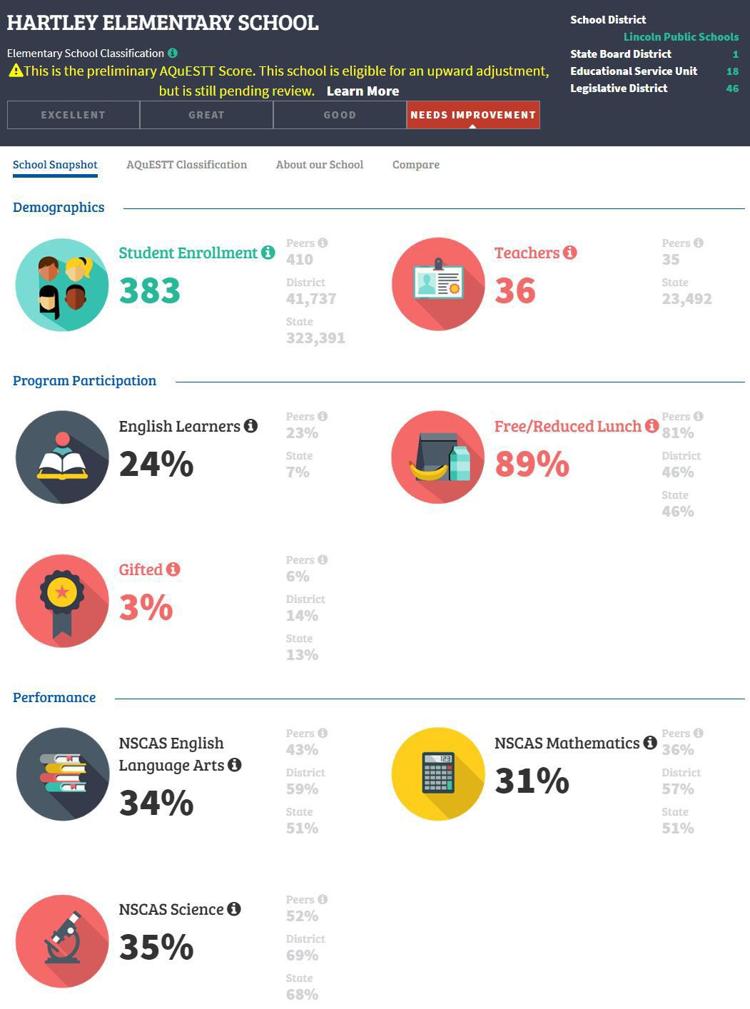 Hill Elementary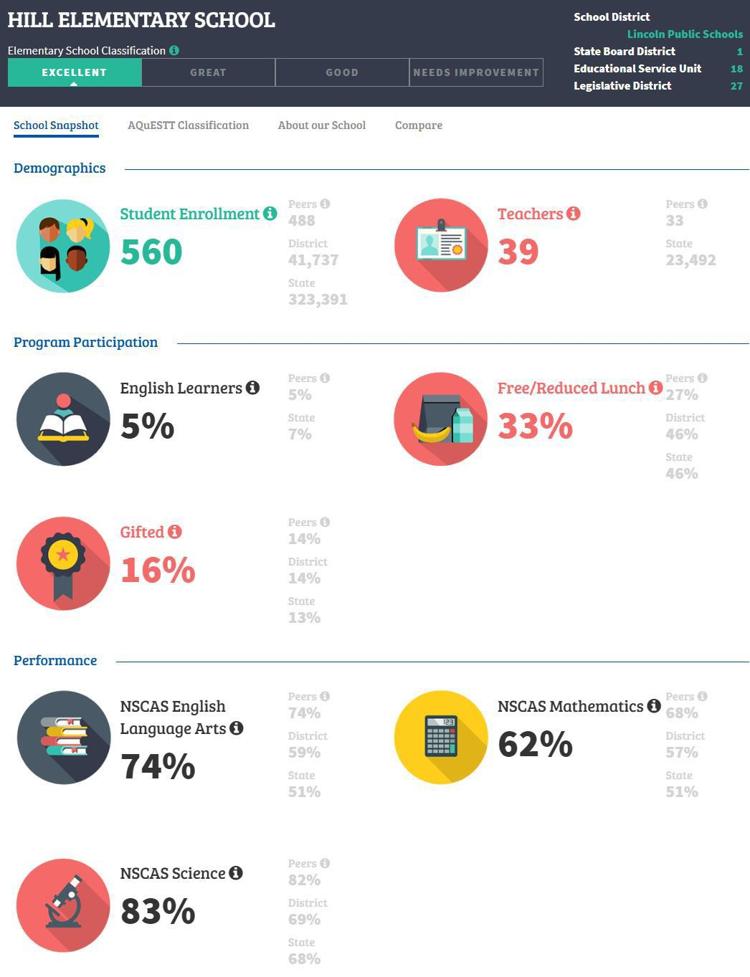 Holmes Elementary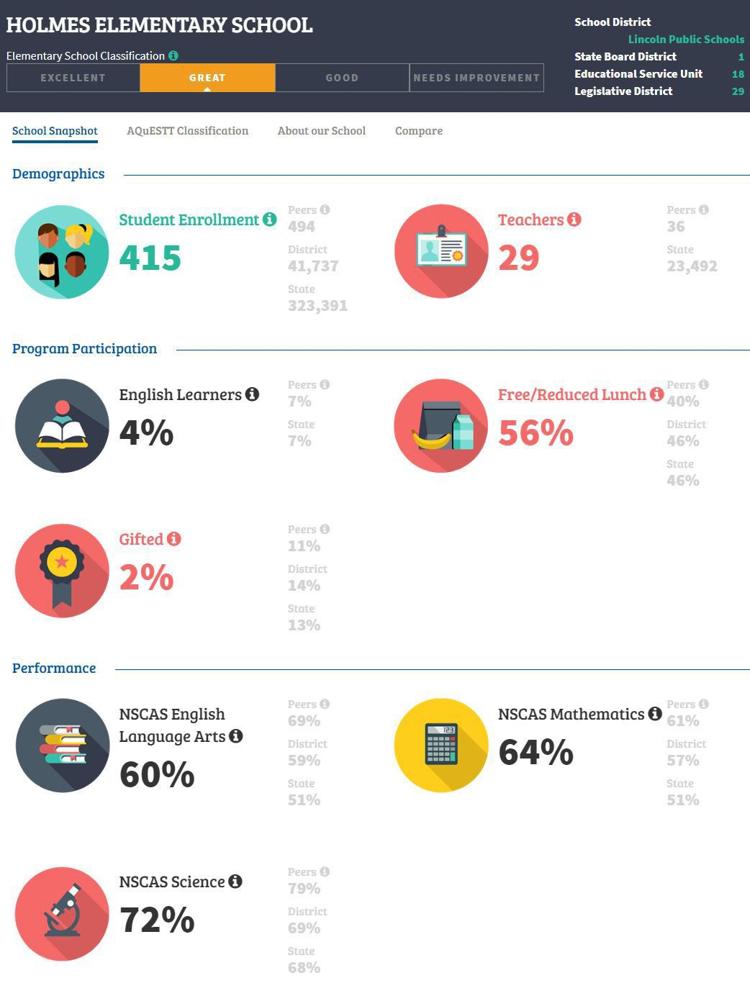 Humann Elementary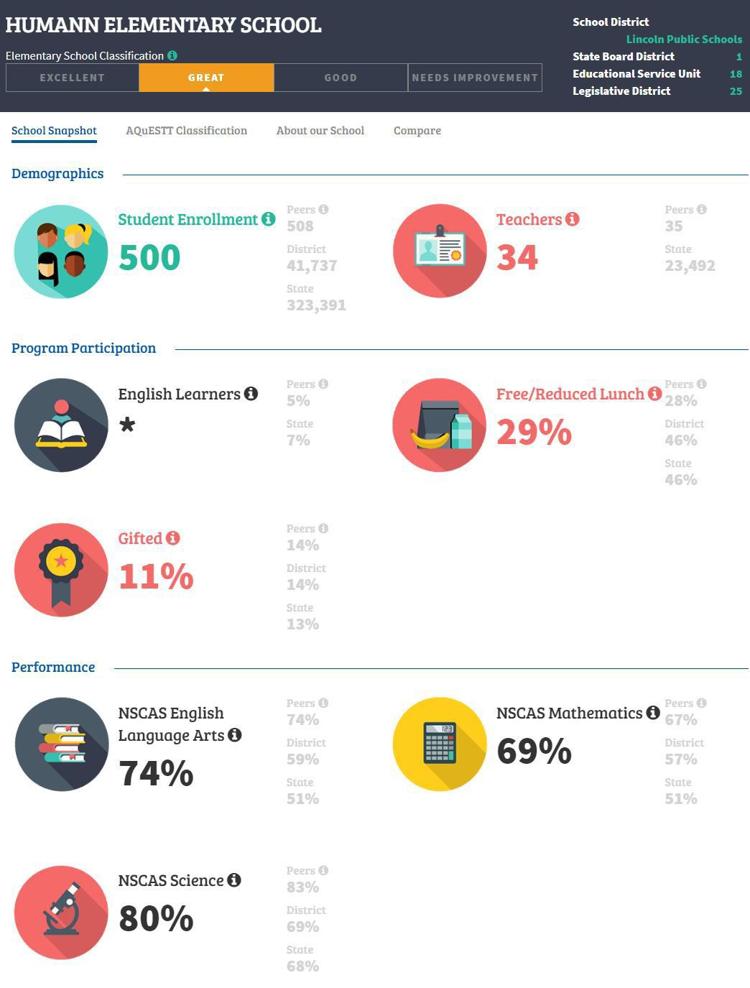 Huntington Elementary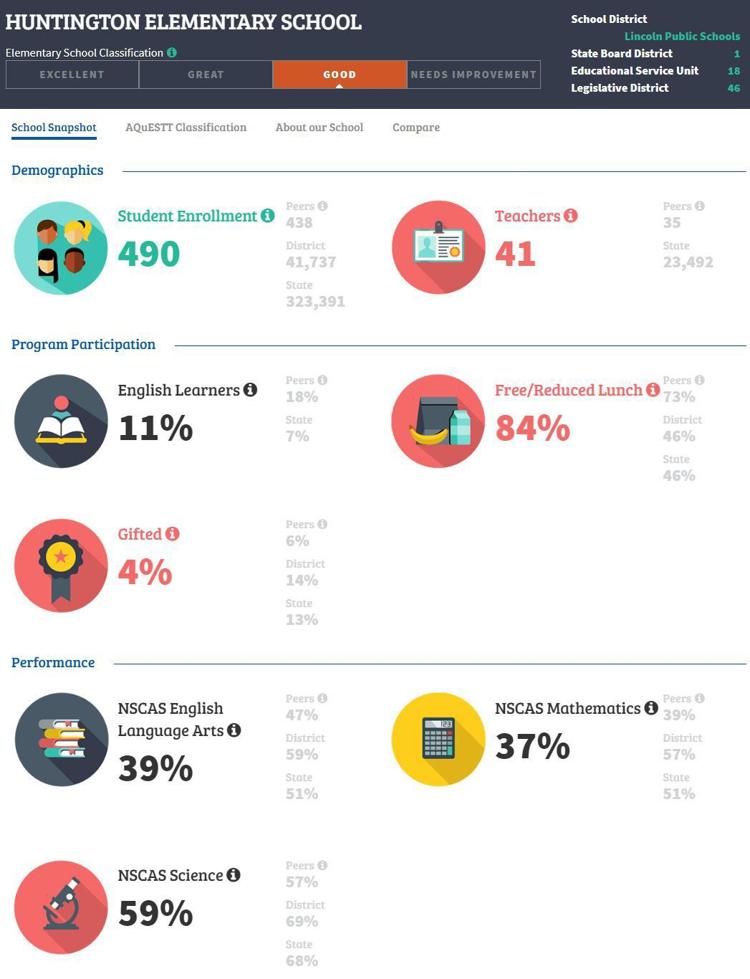 Kahoa Elementary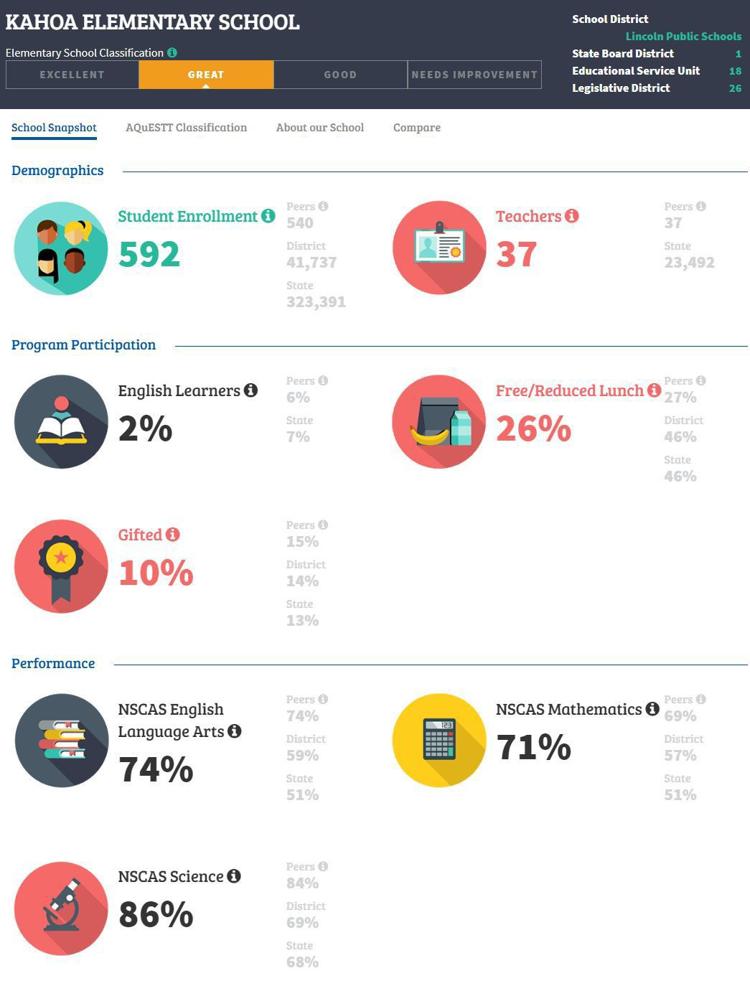 Kloefkorn Elementary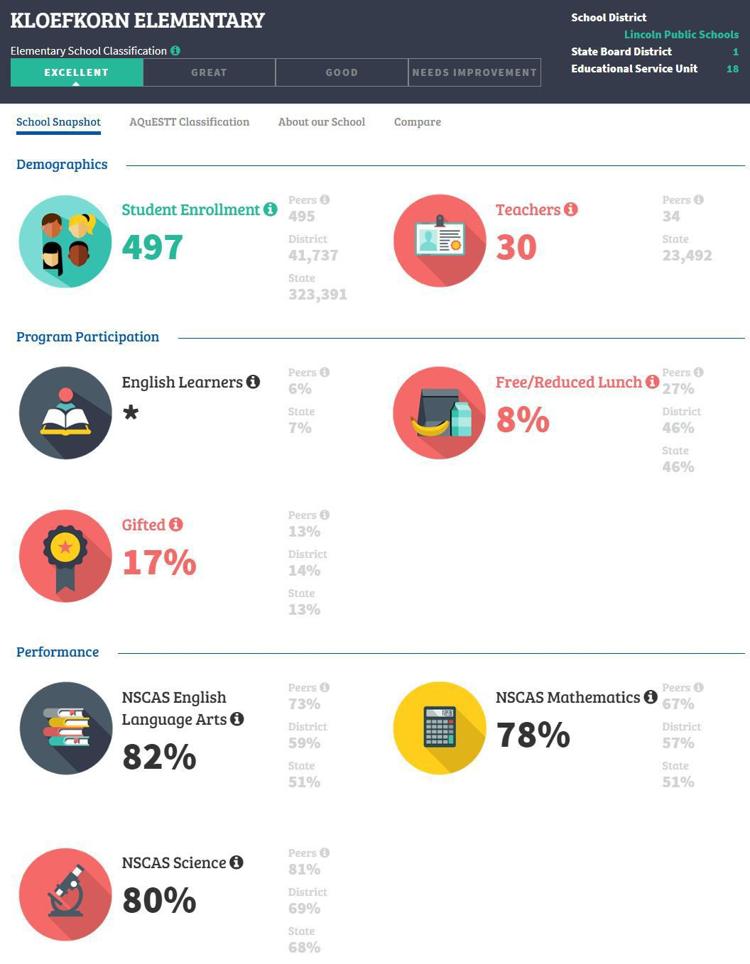 Kooser Elementary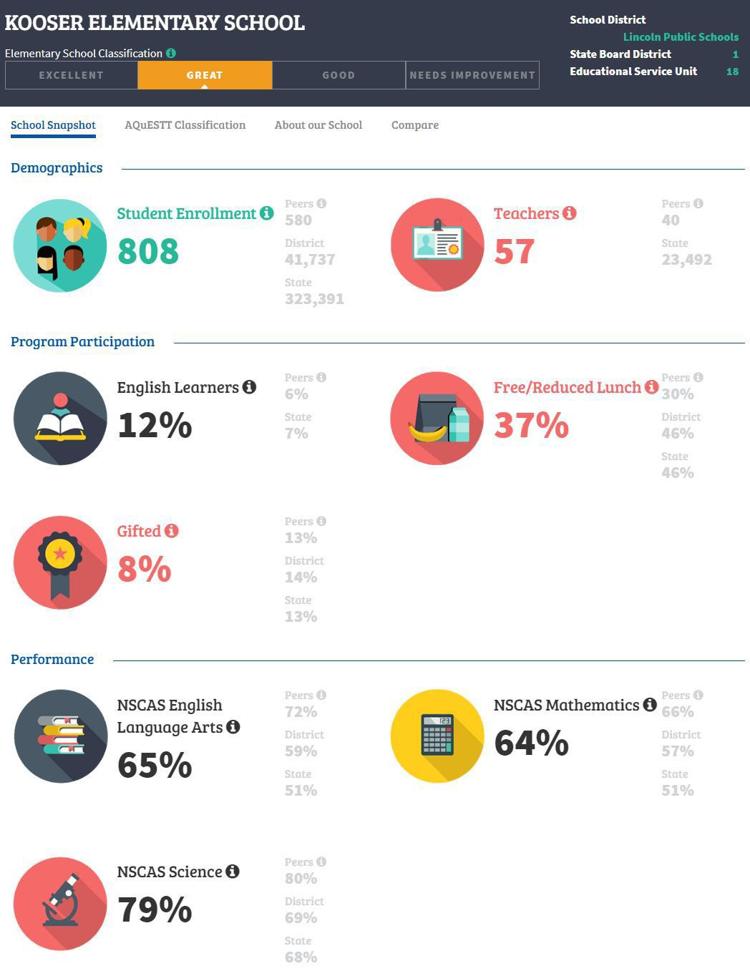 Lakeview Elementary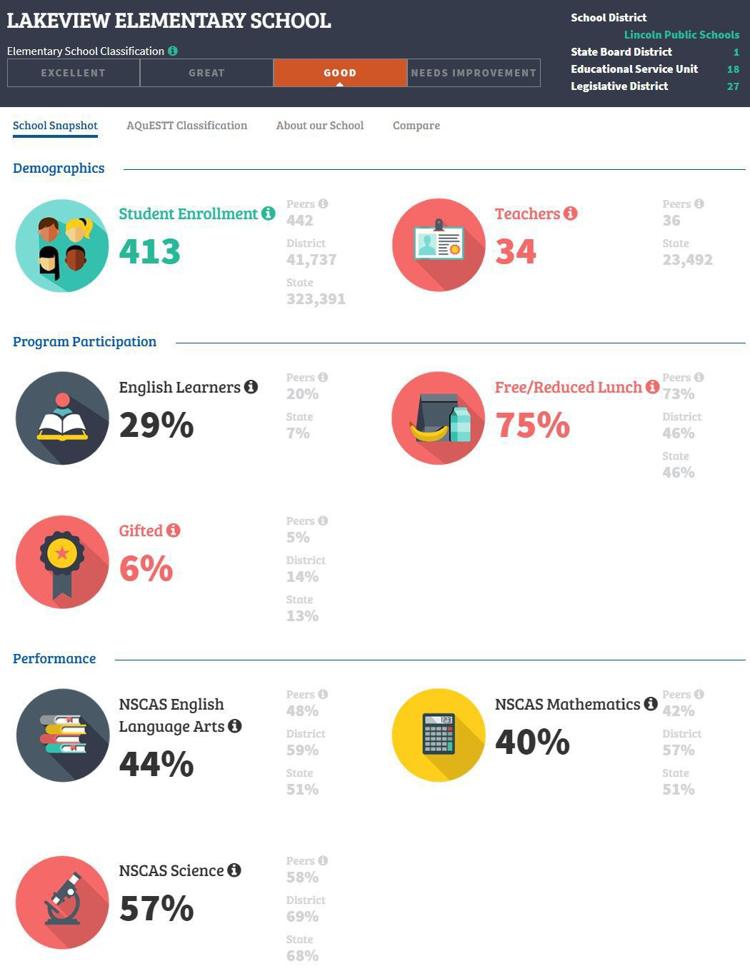 Maxey Elementary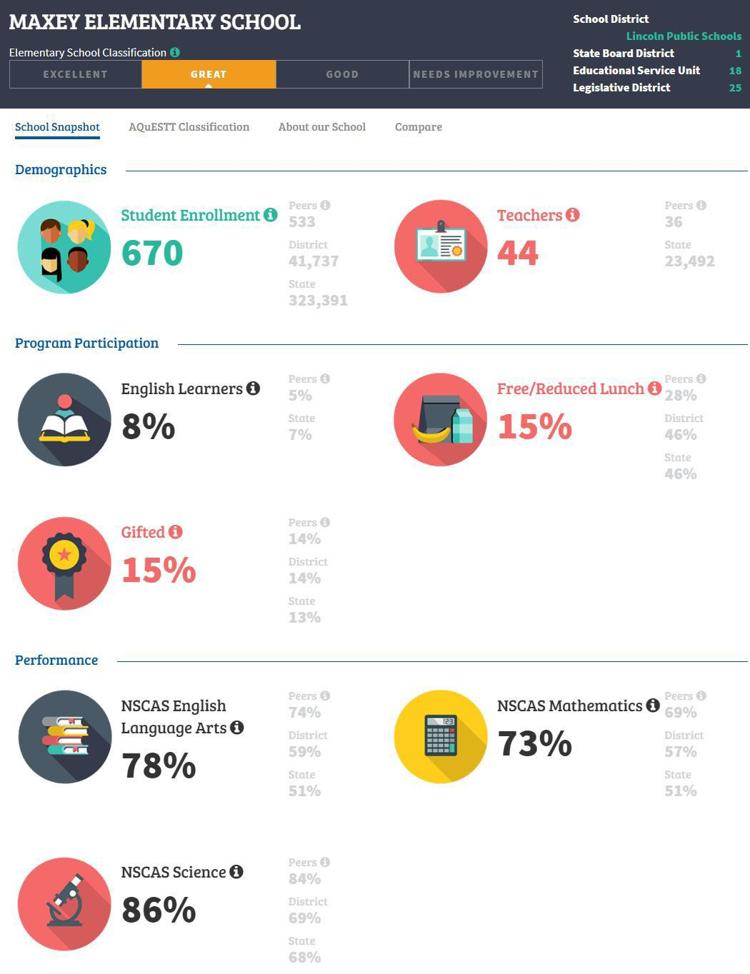 McPhee Elementary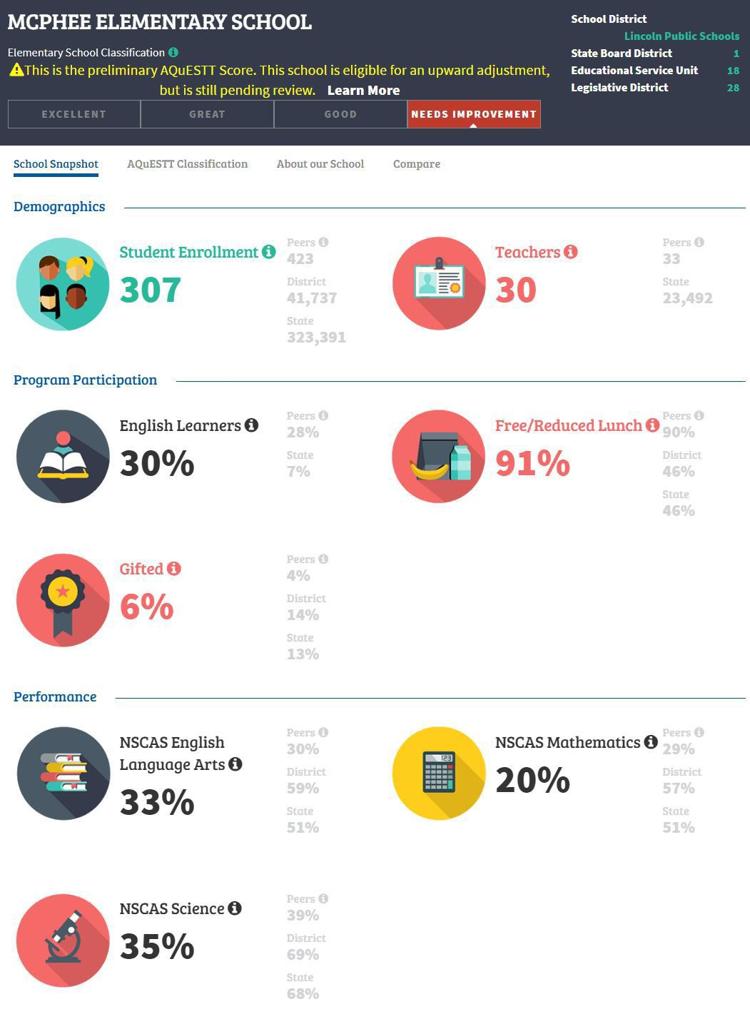 Meadow Lane Elementary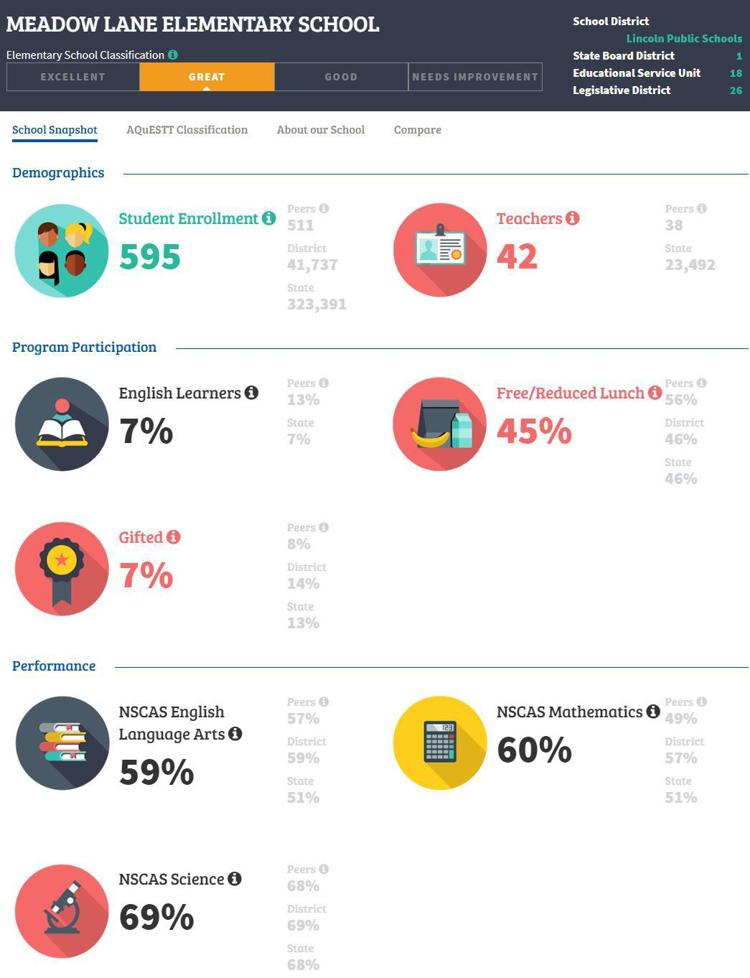 Morley Elementary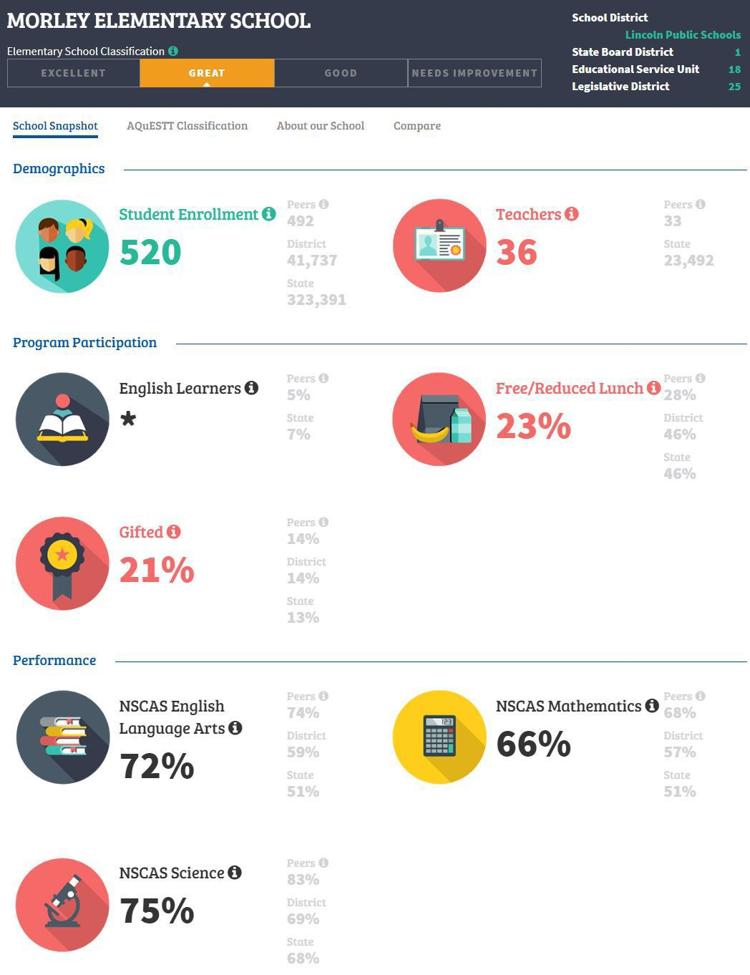 Norwood Park Elementary
Pershing Elementary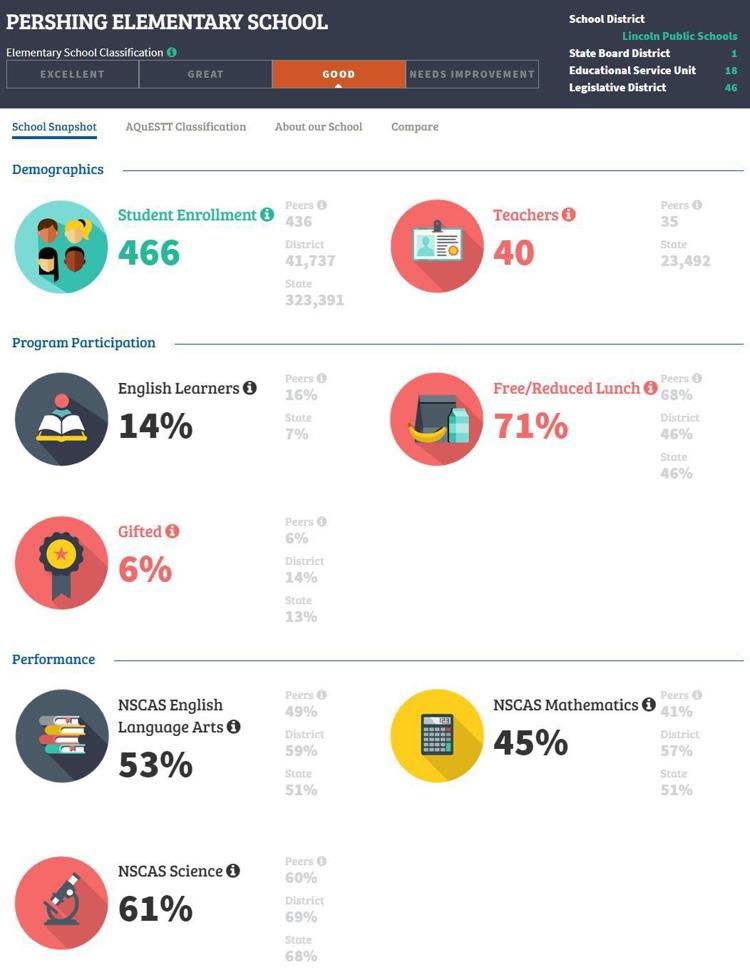 Prescott Elementary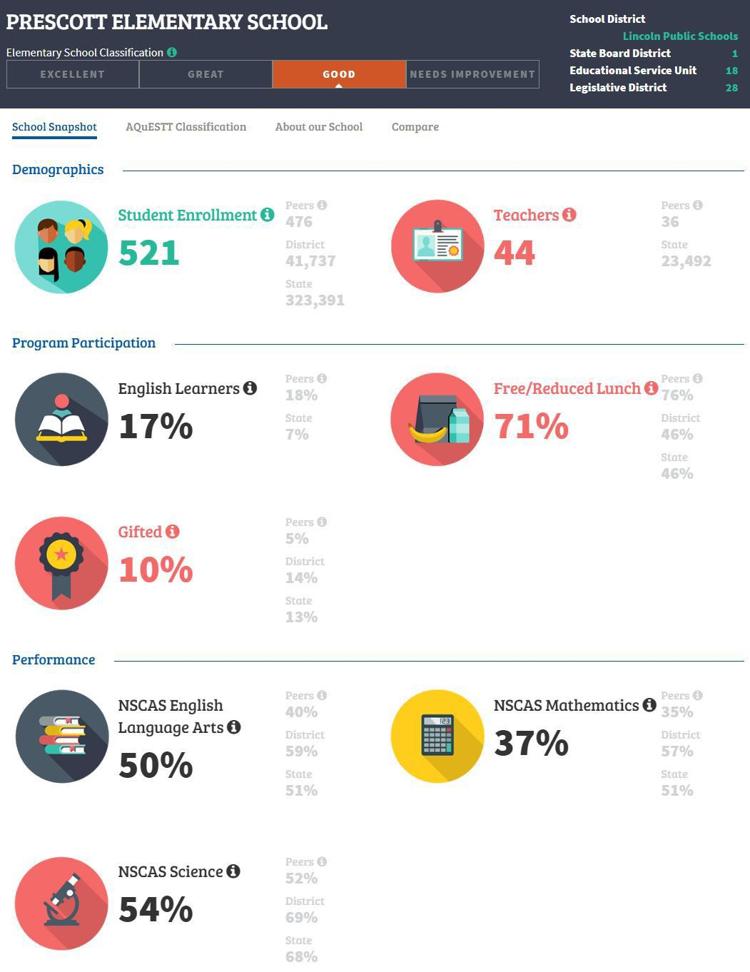 Pyrtle Elementary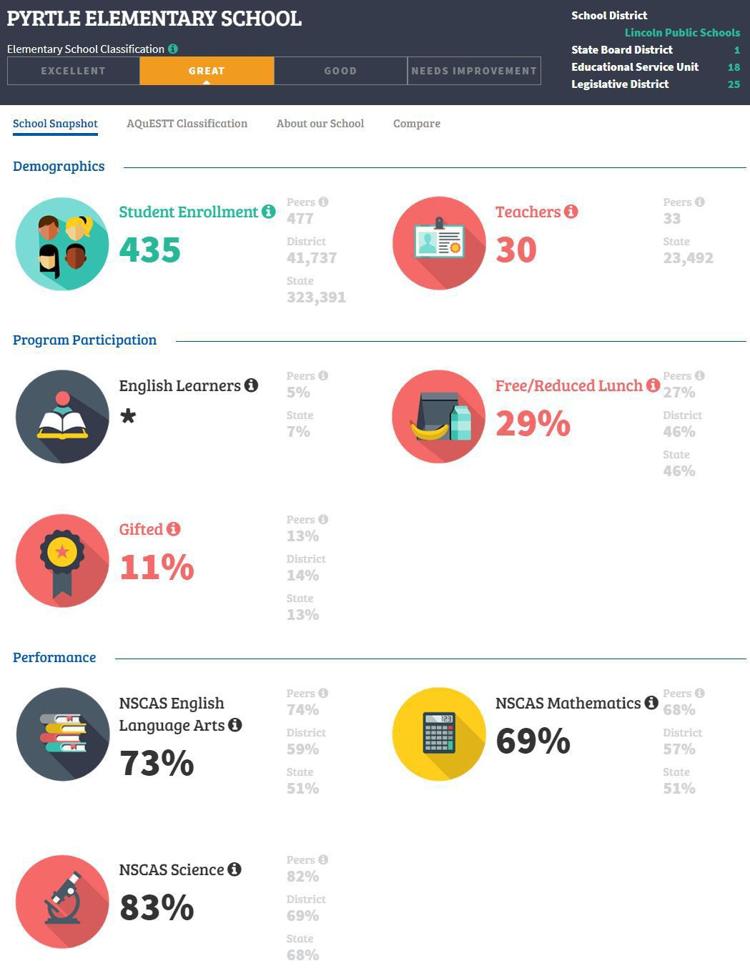 Randolph Elementary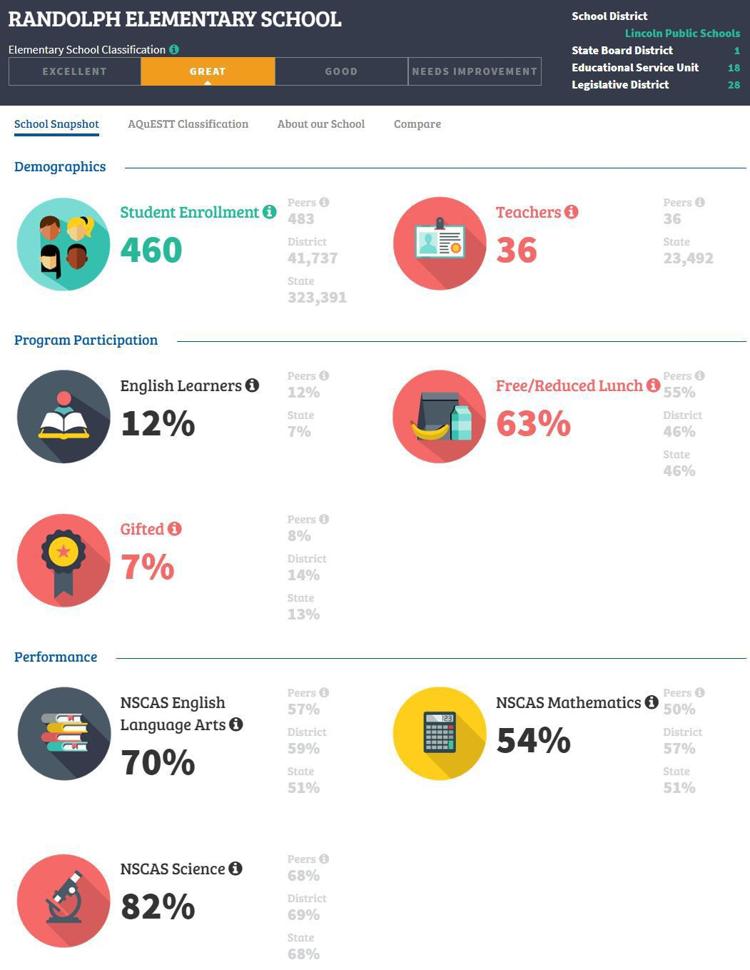 Riley Elementary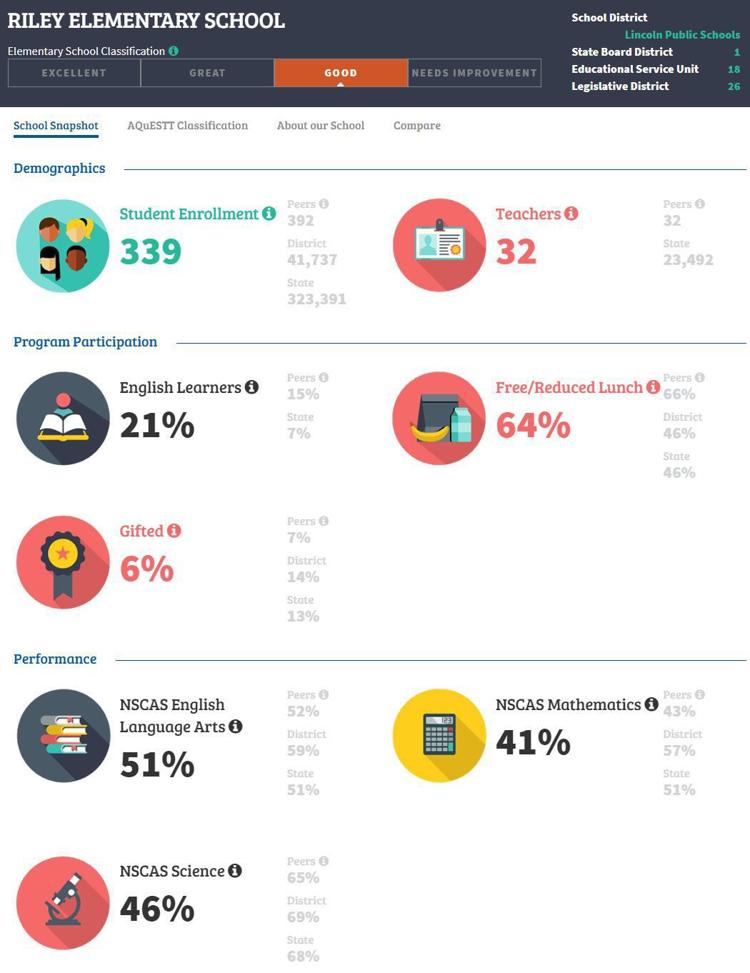 Roper Elementary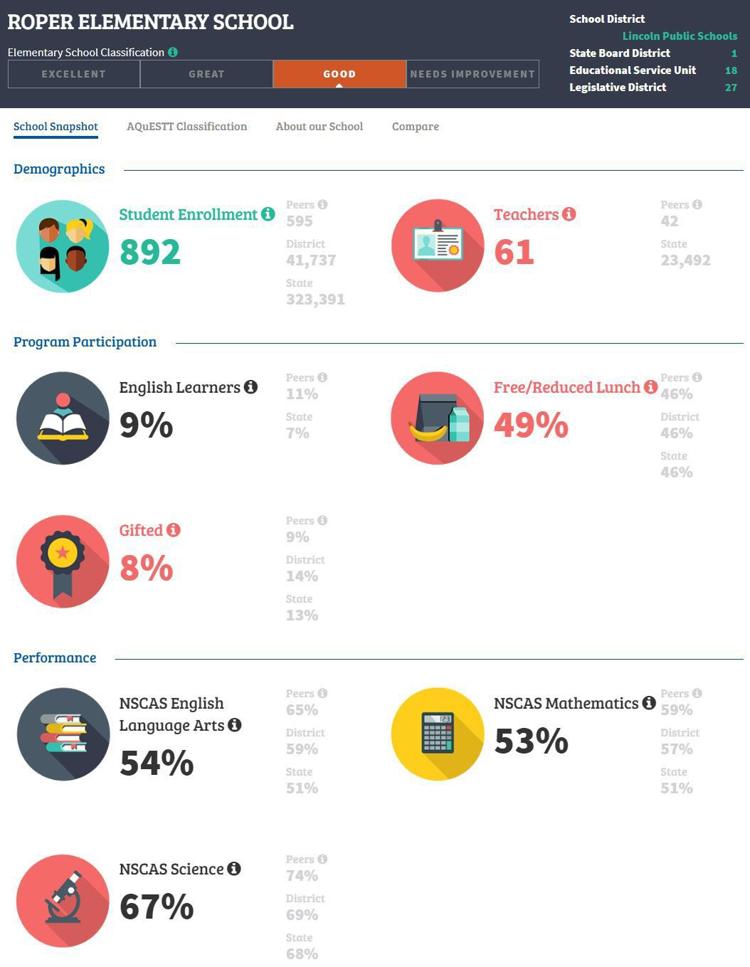 Rousseau Elementary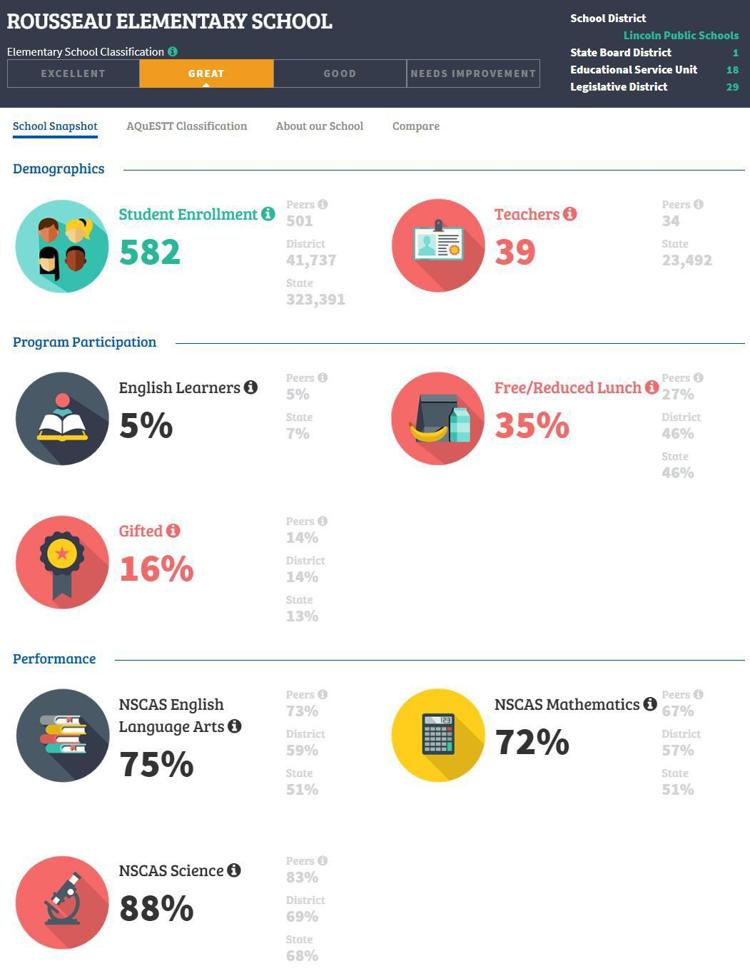 Sarastoga Elementary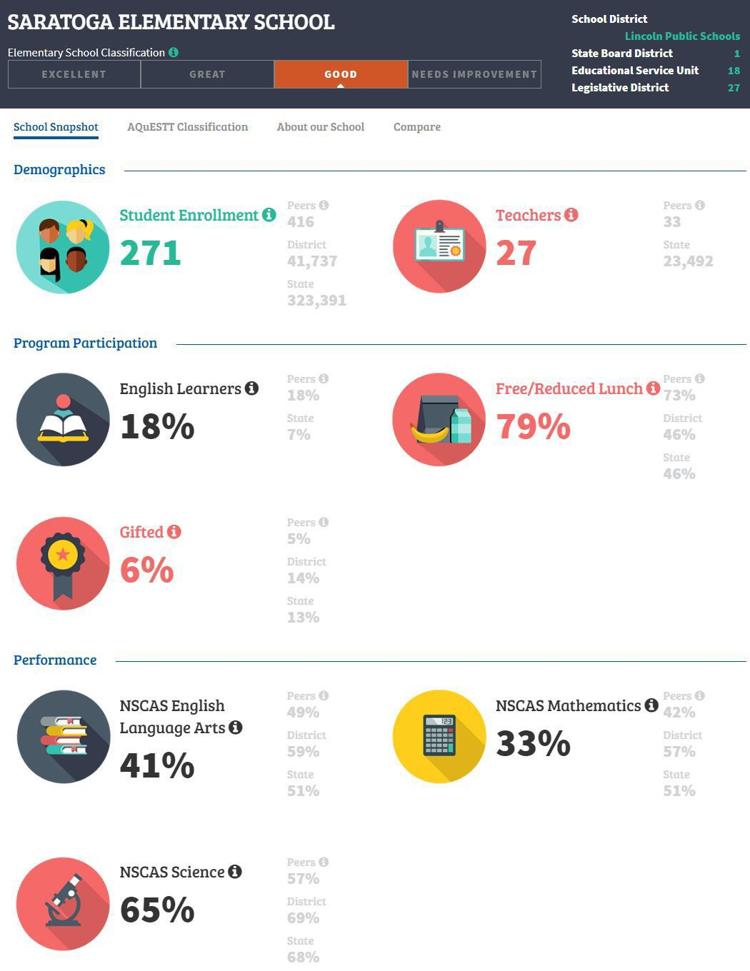 Sheridan Elementary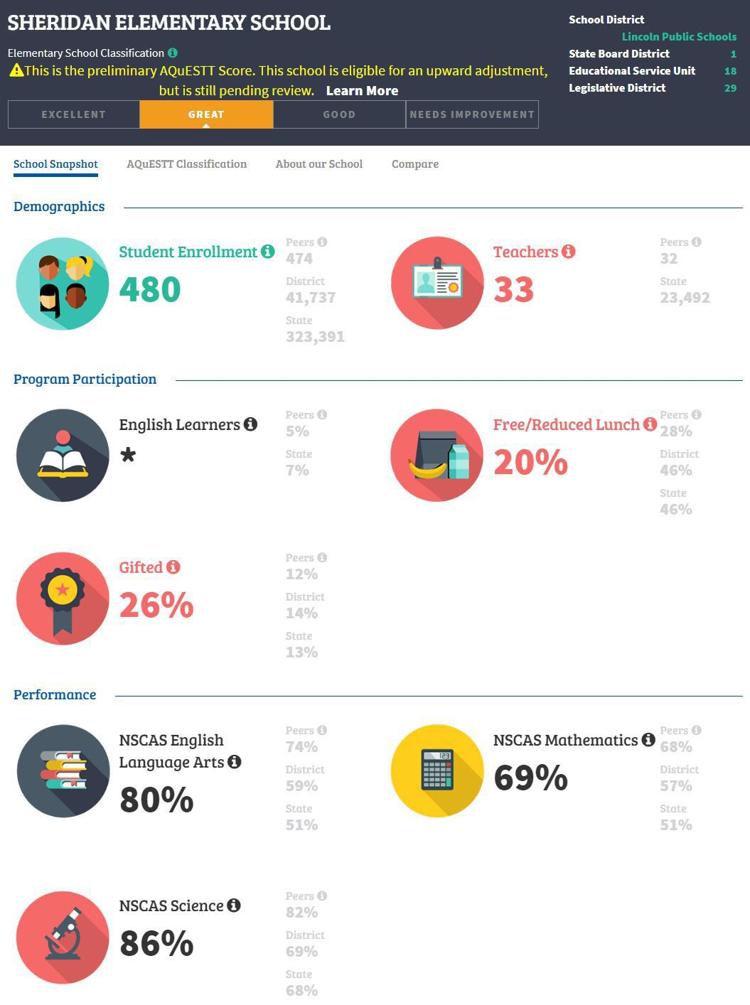 West Lincoln Elementary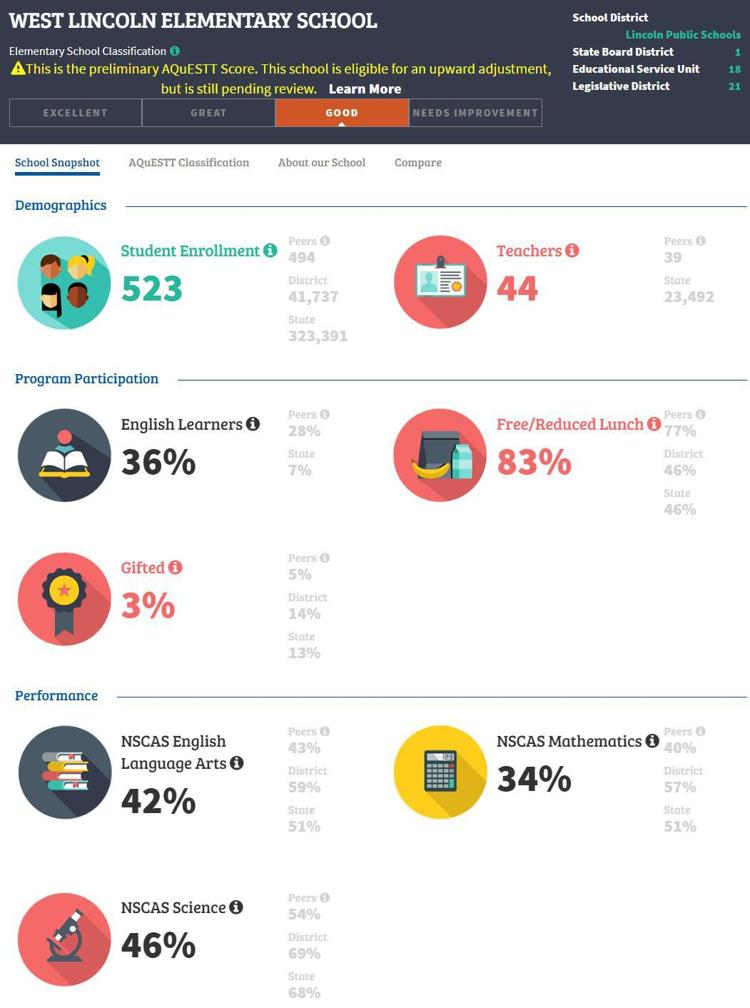 Wysong Elementary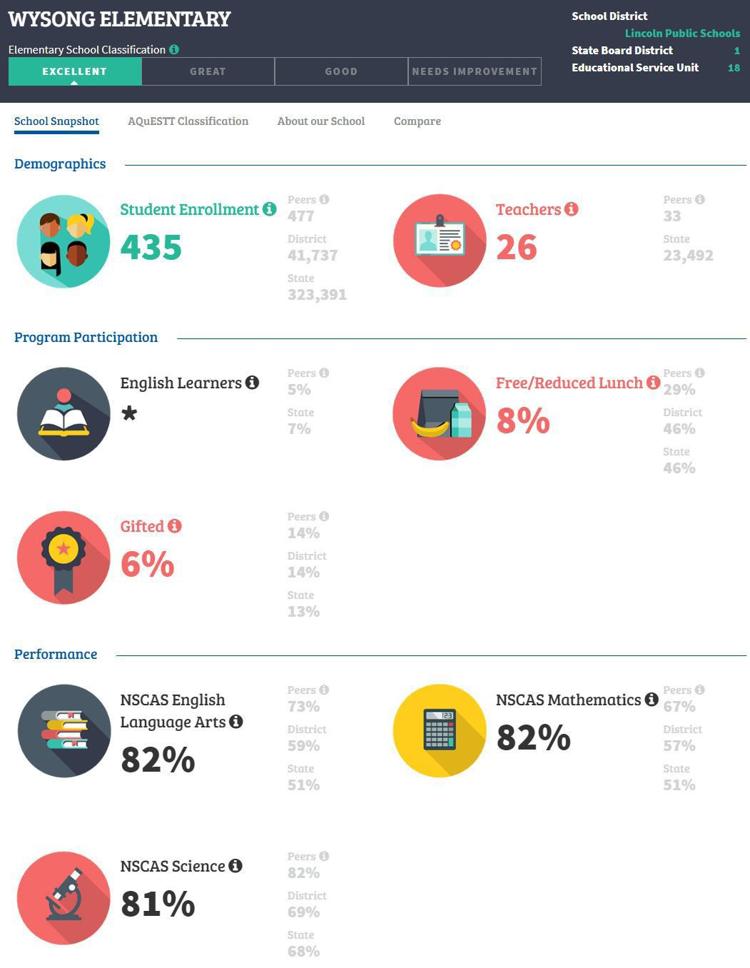 Zeman Elementary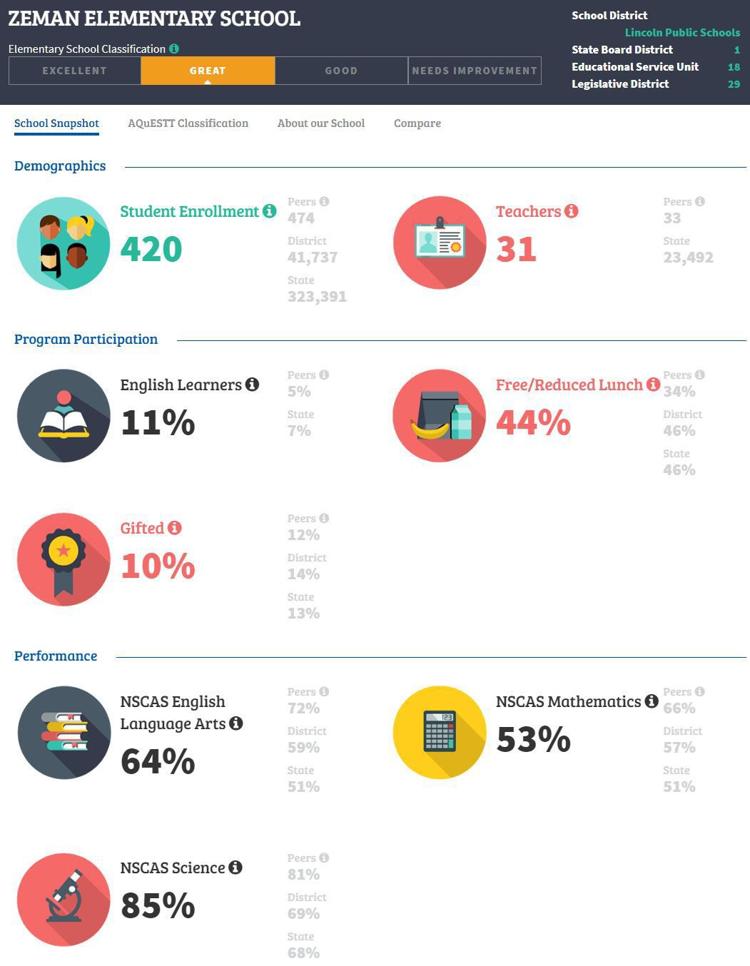 State of Nebraska