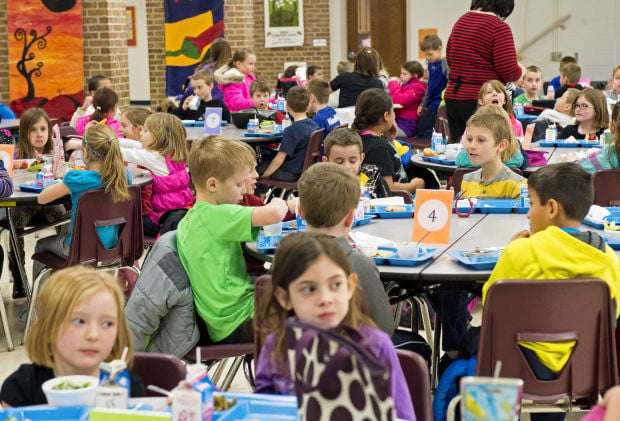 A proposed rule to limit eligibility for food stamps could affect thousands of Nebraska students on the federal free- and reduced-lunch program.
It's the "downstream consequences" of a change proposed by the Trump administration that would mean an estimated 3.1 million people would lose their food stamp benefits, known as the Supplemental Nutrition Assistance Program, or SNAP, said James Goddard, director of the economic justice program at Nebraska Appleseed.
"It is a shortsighted policy that will harm children and families," he said.
The U.S. Department of Agriculture announced plans to change the rule in July but just this month released an analysis that estimated as many as 982,000 children nationwide would no longer be directly certified for free school meals based on SNAP participation.
Participation in SNAP is one of the ways that schools can automatically certify children for the federal free- and reduced-lunch program.
Although many students might still be eligible for free or reduced lunch, losing the ability to directly certify them could mean fewer children get lunch free.
School lunch administrators and advocates say automatic certification makes it easier for both schools and families by reducing the paperwork and confusion surrounding the application process.
"It's a lot less work, so I hope they don't mess it up," said Lincoln Public Schools Nutrition Services Director Edith Zumwalt. "In my opinion, if the USDA believes school lunches are healthy, why don't they just provide free lunches to everyone?"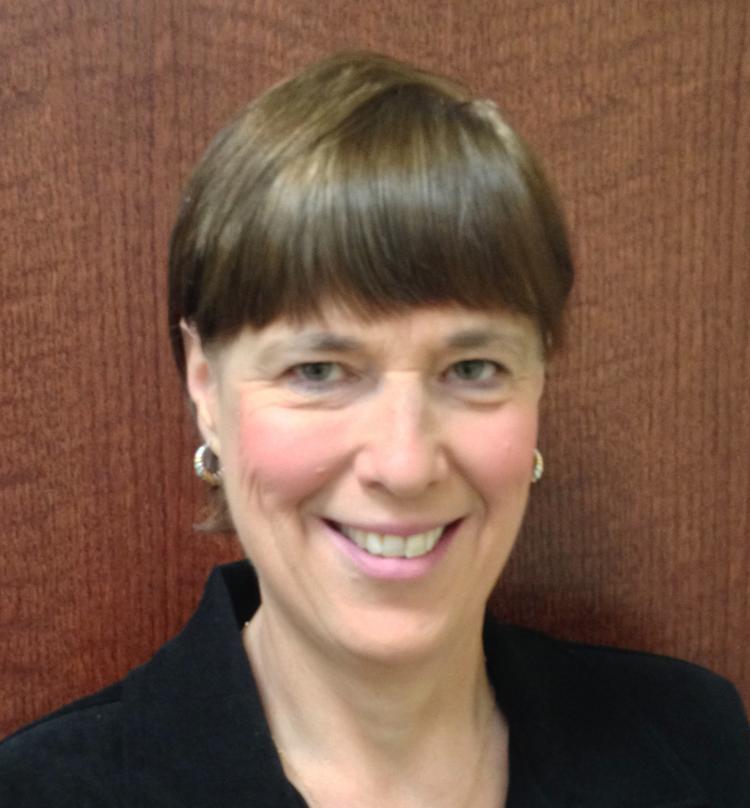 Families often don't realize they have to fill out applications for free and reduced lunches each year, or they don't get it done, or there are language and cultural barriers and students who would be eligible don't get on the program, Zumwalt said.
That often results in thousands of dollars in unpaid lunch bills at LPS, because the district won't deny students with outstanding bills lunch or breakfast. As of last week, the unpaid tab was $92,520. It was more than $200,000 at the end of last year, Zumwalt said.
In Nebraska, 127,816 children (45%) were eligible for the federal school lunch program last year. During the last quarter of this year, 64,048 children — about half the amount eligible — received SNAP benefits and would have been automatically certified, according to the Nebraska Department of Health and Human Services.
At LPS, of the 42,078 children eligible for the federal school lunch program, 39% (16,429) were directly certified. The majority of those students (69%) received that direct certification because they receive SNAP benefits. Those numbers fluctuate from day to day.
About 10,000 Nebraskans would lose SNAP benefits under the proposed rule change, about 6% of those who receive the benefits, according to Mathematica, a Washington research firm.
Of that 6%, 7,364 are children, according to the analysis.
While it's unclear how the change would affect Nebraska students' eligibility for the National School Lunch Program, the USDA's analysis showed the effect nationwide. 
Of the 982,000 students the USDA estimates would no longer be automatically certified, 45% would still be eligible for free meals if they apply; 51% would be eligible for reduced-price meals and 4% would have to pay full price. 
The Nebraska Department of Health and Human Services hasn't done an analysis to see how that would break down in the state, said spokesman Lee Rettig.
The change also would negatively affect a federal school lunch program called Community Eligibility Provision, which allows schools with at least 40% of their students automatically certified to provide free lunches for all students, Goddard said.
In Nebraska, 26 schools in 15 districts provide free lunches to all students through the program.
LPS doesn't participate in the Community Eligibility Provision program, although nearly all students at some of its high-poverty schools participate in the federal school lunch program. At Clinton Elementary, only 20 students pay full price for meals because they aren't eligible for the national school lunch program. And of those eligible, 86% are directly certified, Zumwalt said. 
The SNAP rule the USDA wants to eliminate provides flexibility to states to provide assistance to families enrolled in other programs whose income slightly exceeds the SNAP limits. The rule now allows families the ability to save slightly more money or accept a small raise in pay without being kicked off SNAP, Goddard said.
USDA officials said the change was intended to close a loophole that has allowed people with higher incomes to be eligible for the benefits, a move to "prevent abuse of a critical safety net."
The USDA was flooded with comments opposing the change, including from Zumwalt.
"A lot of people don't understand," she said. "Families are making $10 to $15 an hour and working full-time but they can't live on that. If the car breaks down or there's some other emergency, it's not enough money."
One woman owed LPS $400 in unpaid lunches because she hadn't applied for the school lunch program, Zumwalt said. She makes $15,000 a year and will never be able to pay that balance, she said. Situations such as that will only increase if the proposed rule passes.
"It will be so hard for families to understand if they have to apply," she said. "It will only make our negative balances grow and create hardships for our families if that happens. I thought we were about helping kids so they could learn."
Be the first to know
Get local news delivered to your inbox!