As a school counselor for nearly four decades, Deb Rasmussen has learned an especially useful skill while working with teachers and students: be a good listener.
"I get to hear all their voices," she said. "My strength is people."
Now, Rasmussen, who retired at the end of the school year from her latest stop as a counselor at Goodrich Middle School, will get to utilize those strengths as the next president of the Lincoln Education Association, the union that represents 2,300 LPS teachers.
Rasmussen was elected in a three-person race last March to succeed Rita Bennett, who just wrapped up her second and final three-year term.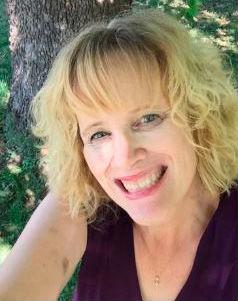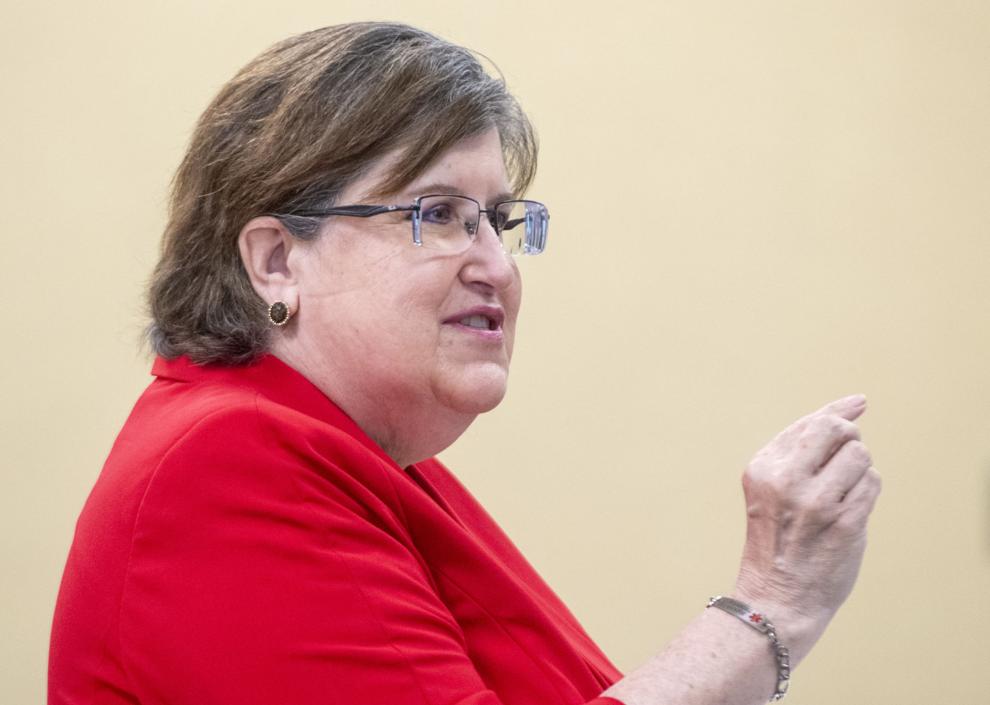 And she's taking the reins at a particularly crucial crossroads for schools, which are slowly returning to pre-pandemic times.
Atop Rasmussen's list of priorities is continuing the close collaboration with teachers and the district seen under Bennett while listening to educators' voices to ensure the highest quality working conditions and equitable pay.
Rasmussen also wants to focus on pandemic brain drain, the future of remote learning and mental health, something she's worked with students and teachers on.  
"The mental health issues that have been brought up by this pandemic that teachers are going to see in their classrooms — in buildings that don't necessarily all have enough mental health supports — is going to be overwhelming," she said.
Rasmussen said LEA will follow the district's lead when it comes to masking this fall and doesn't support making vaccines mandatory for teachers, although she's heard concerns from people on both sides of the issue. 
"It's a slippery slope," Rasmussen said about the vaccine question.
The former school counselor has been involved in LEA since 1993 after moving to Nebraska from southern California — she helped start a union for teachers there — and has served as LEA's vice president. Her stepfather was president of the Yankton Education Association in South Dakota.
"Union work's in my blood," said Rasmussen, who also serves on the Nebraska State Education Association board.
Her predecessor shares a similar passion for working with teachers.
Bennett, who has been at LPS for 30 years, joined LEA shortly after starting as a teacher at Lincoln Southeast High School in 1991 and later became an alternate faculty representative — LEA has representatives for each building in the district who work as liaisons between the union and teachers.  
That led to work on the local, state and national level with teachers unions before she left the classroom to become president six years ago. She said she'll miss helping teachers, even if it's with such mundane problems as resolving a payroll issue or clarifying a district policy change.
"The job (as a teacher) is challenging enough that whatever we can do — whether in big things or small things — whatever we can do to ease that burden, is just a great honor and privilege," she said. "Teachers are my heroes."
Bennett, who was honored by the Lincoln Board of Education last month, helped lead the union during an especially challenging school year. Last July, for example, LEA took the unusual move of breaking with the district to advocate for a delayed reopening of schools.
And in October, LEA and Bennett warned teachers not to participate in a rumored "sick-out" meant to call attention to educators' challenges handling both in-person and virtual classes.
There's still unfinished business, Bennett says — the future of LPS' virtual school, mask policies and budget concerns come to mind. But she's confident passing the baton to Rasmussen, whom she endorsed to be her successor.
"It's going to be an interesting time, but I know that Deb is already on top of it," she said. "Especially coming off the year we just had, our members deserve to have some continuity, as well, and somebody who could hit the ground running." 
Each Lincoln school's ranking in state evaluations
LPS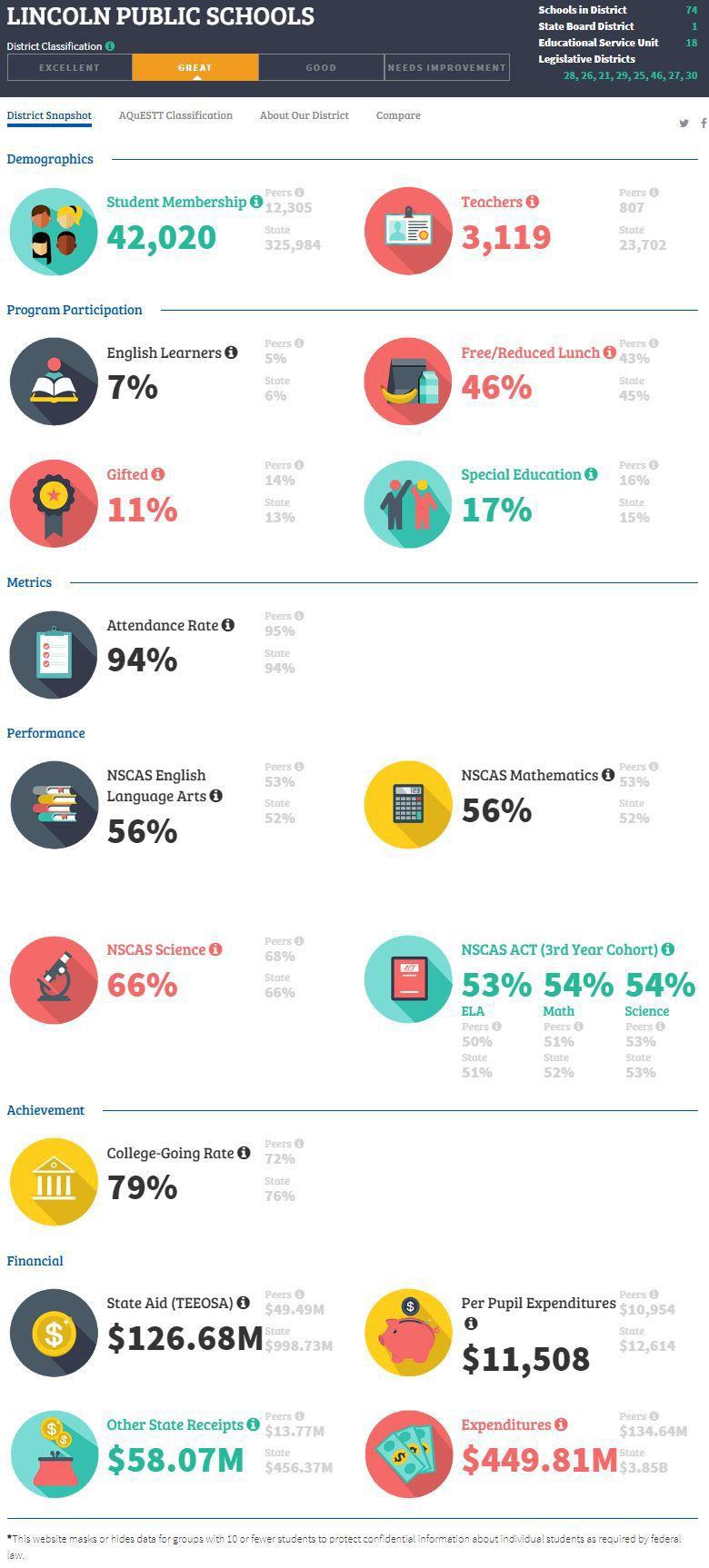 Adams Elementary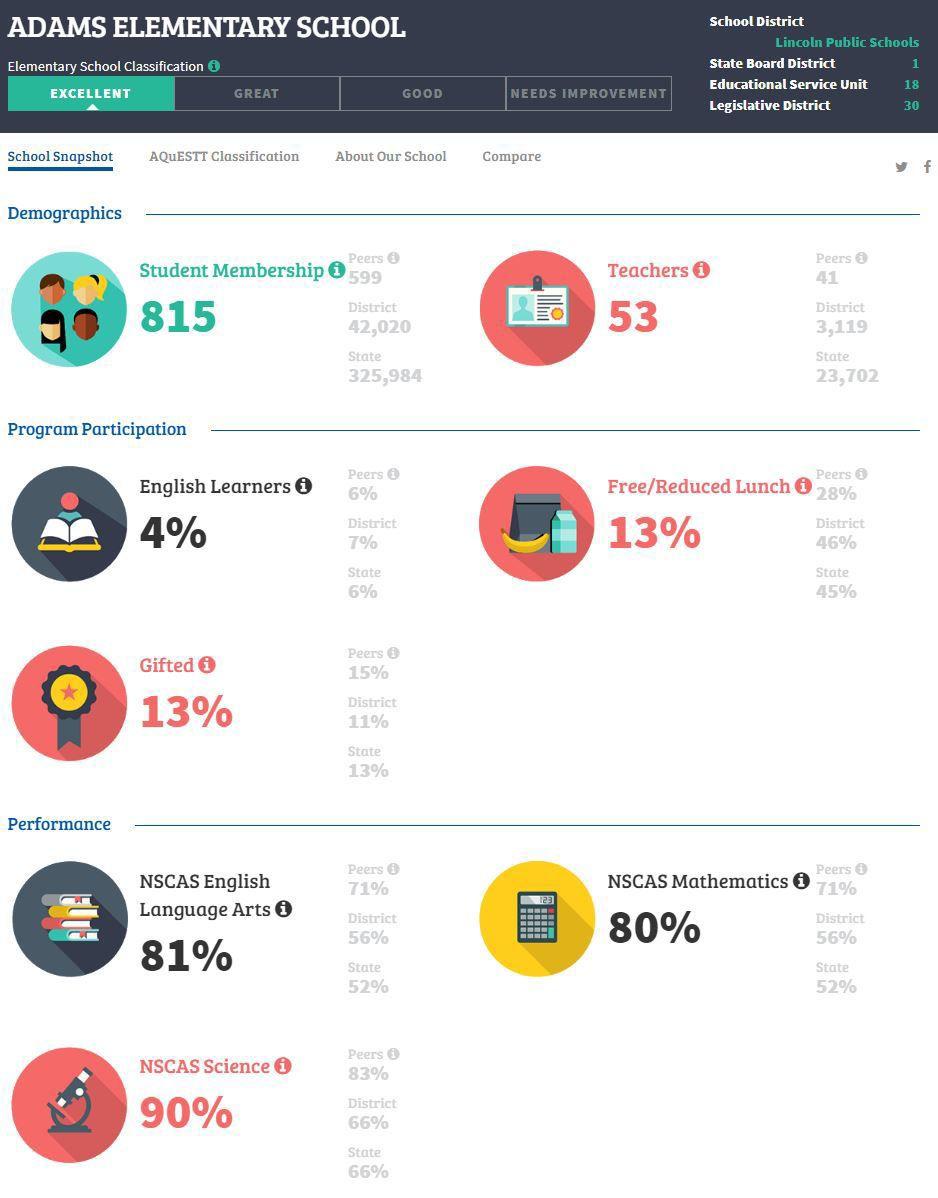 Arnold Elementary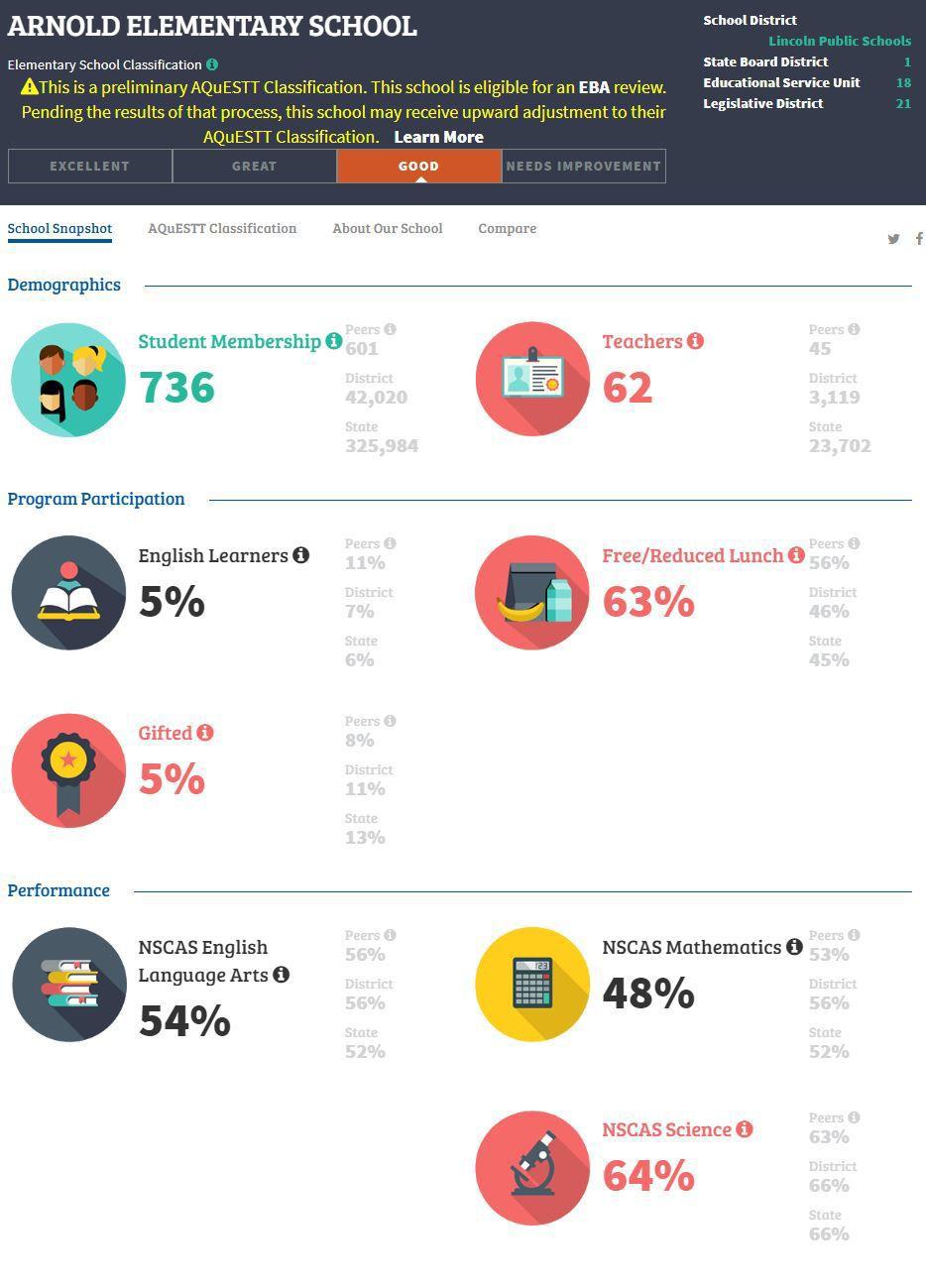 Beattie Elementary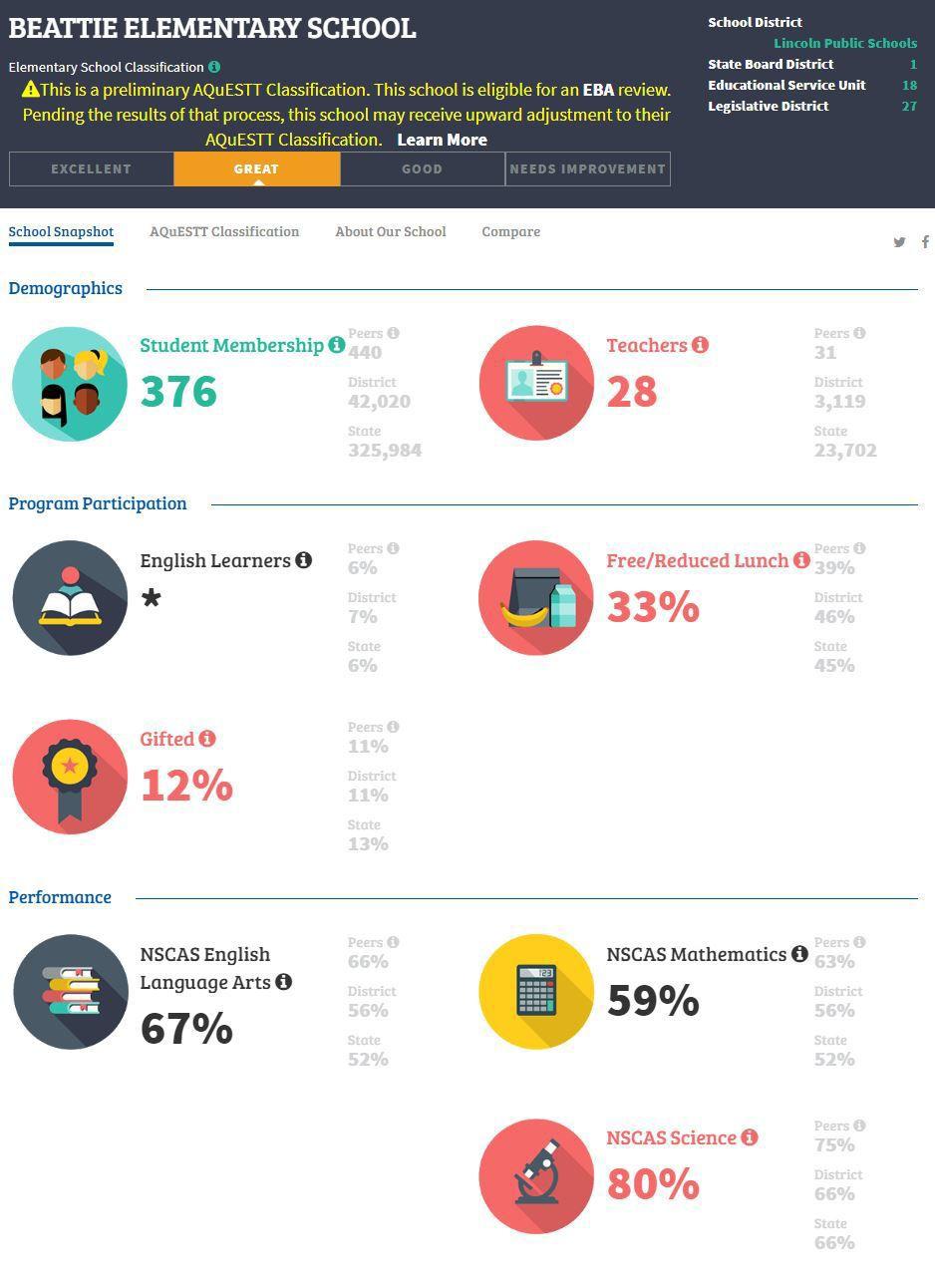 Belmont Elementary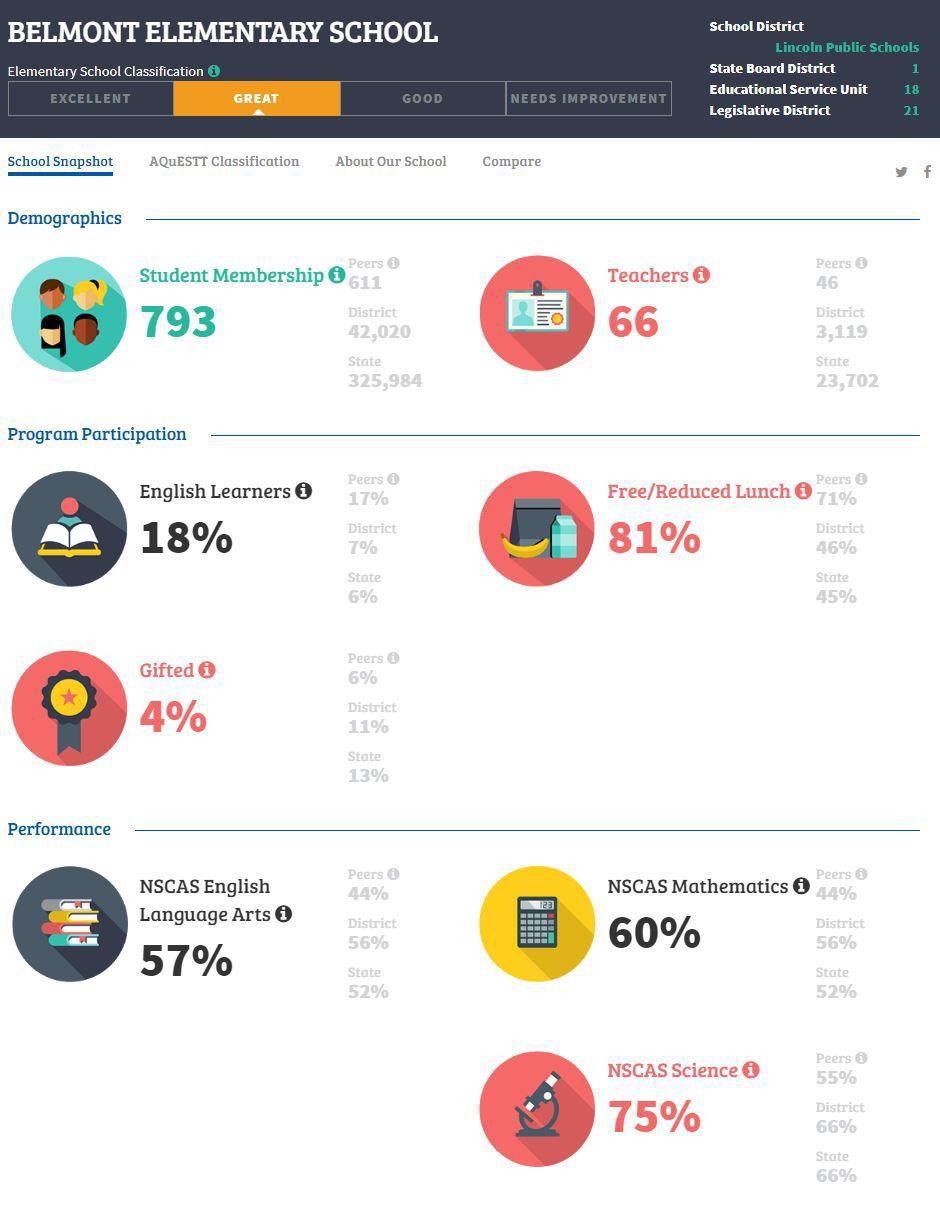 Brownell Elementary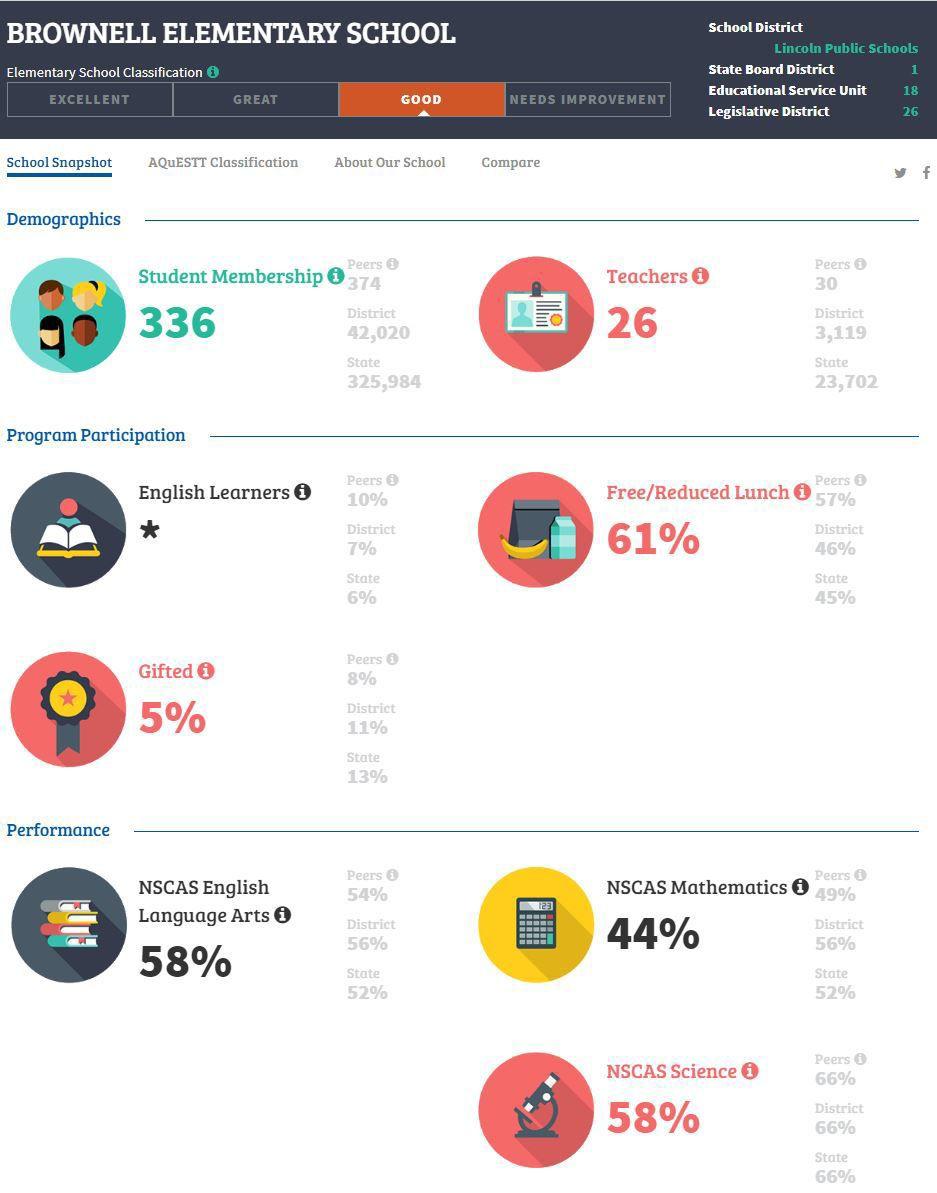 Calvert Elementary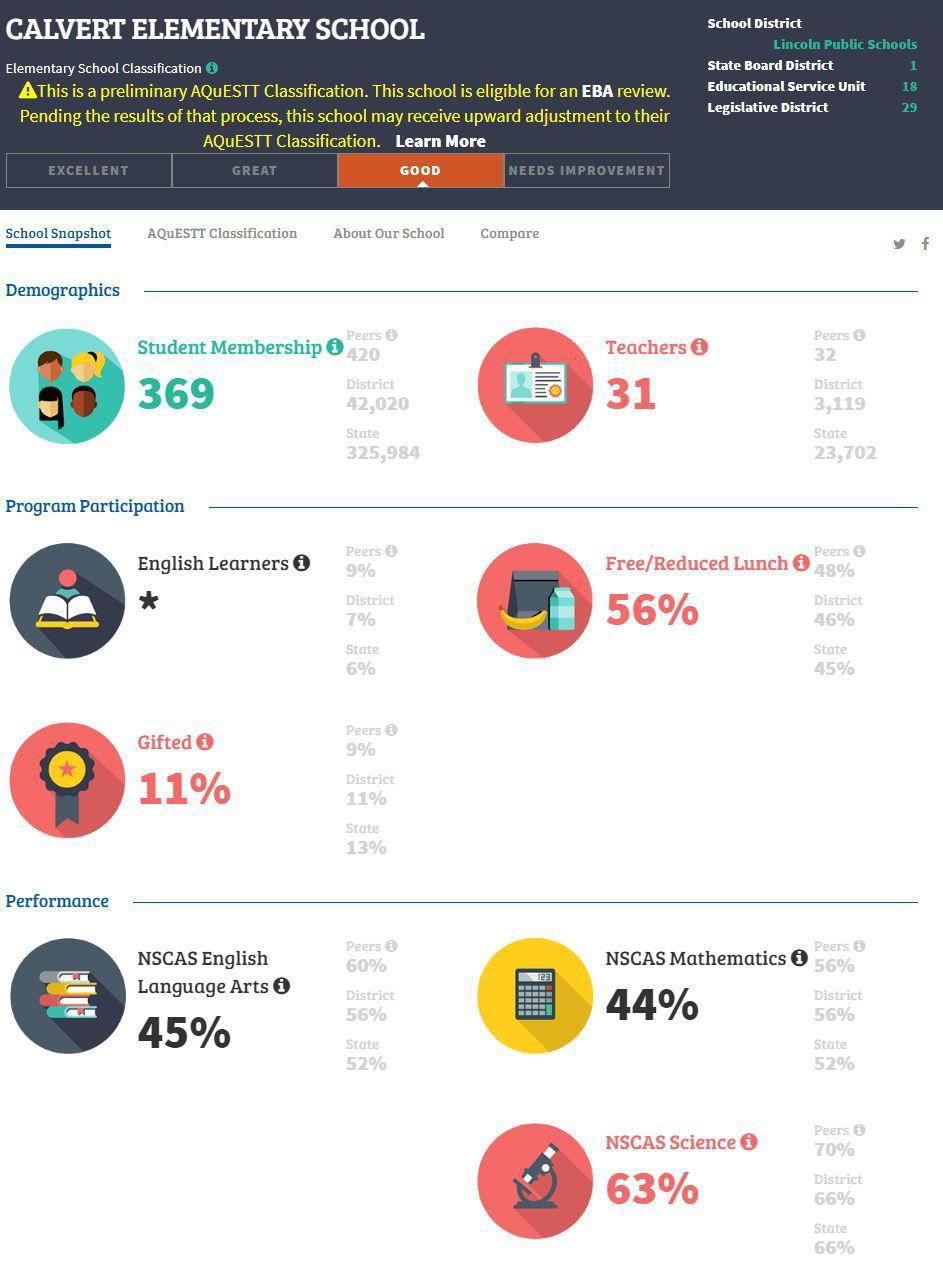 Campbell Elementary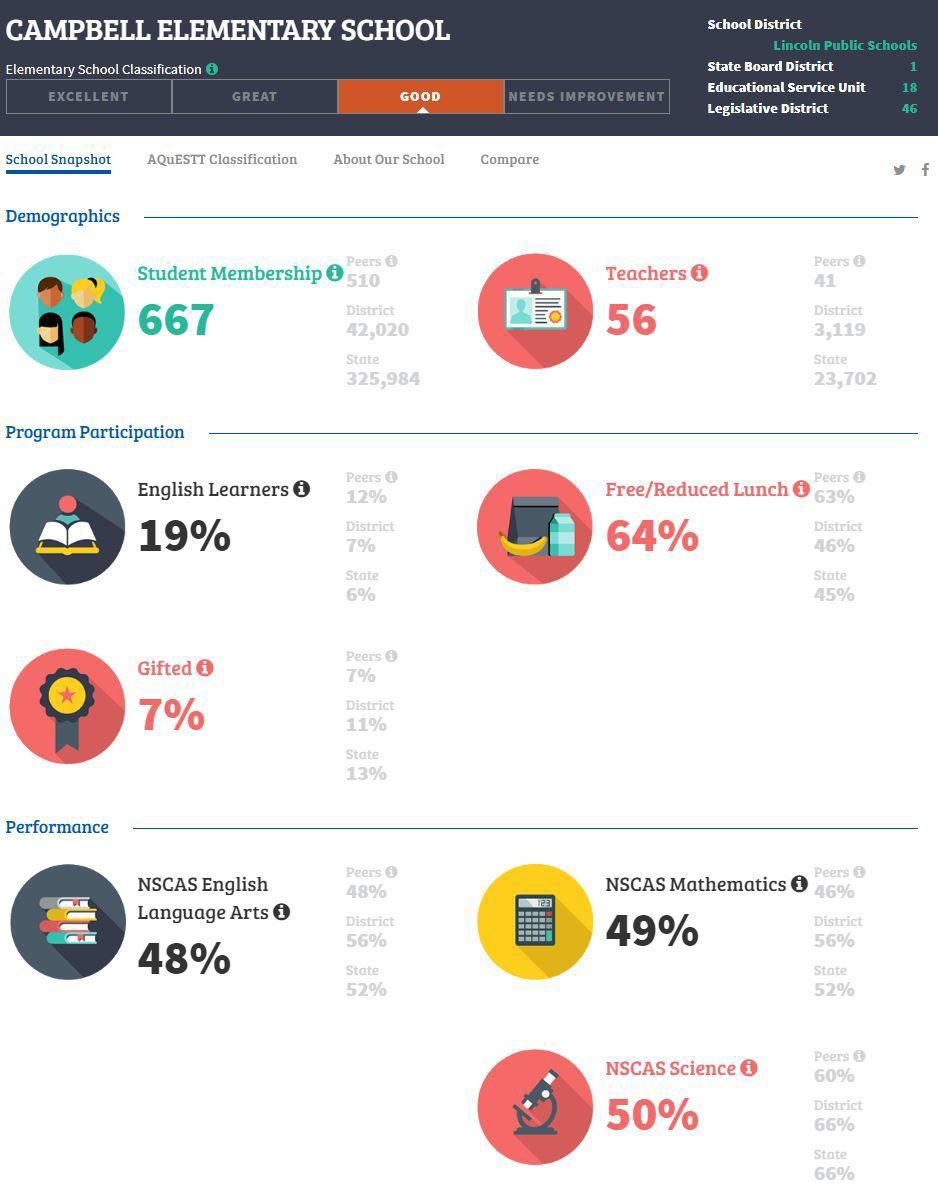 Cavett Elementary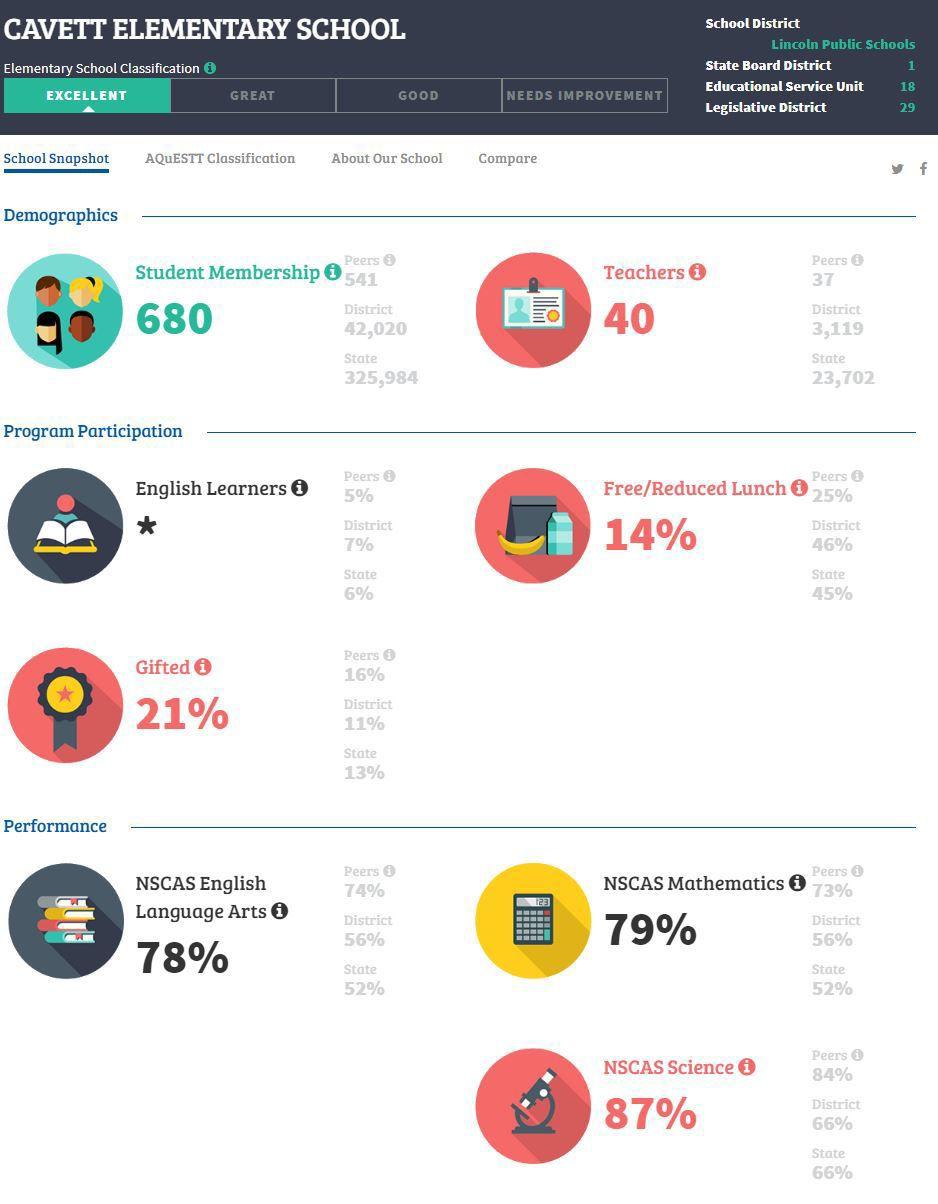 Clinton Elementary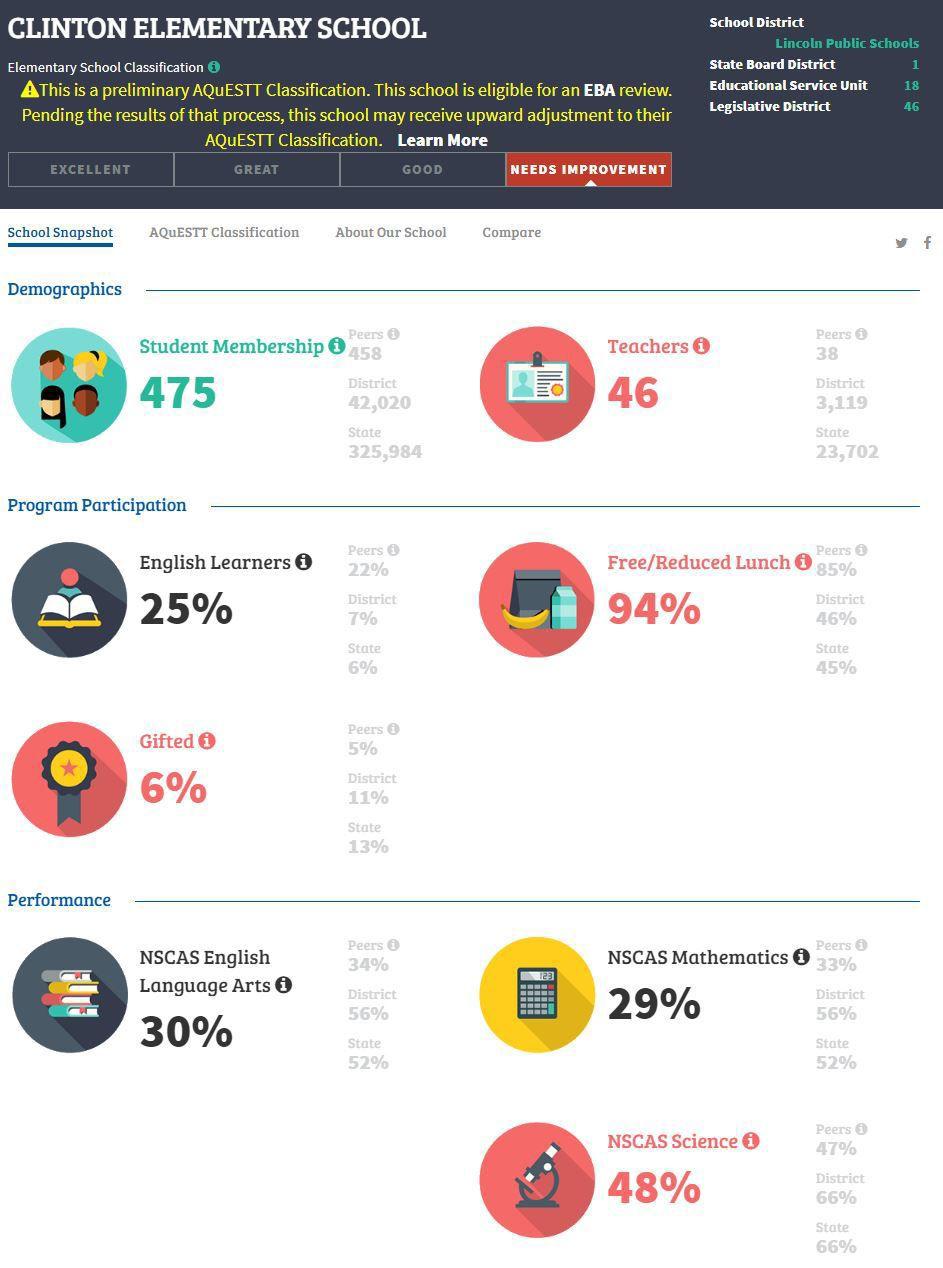 Eastridge Elementary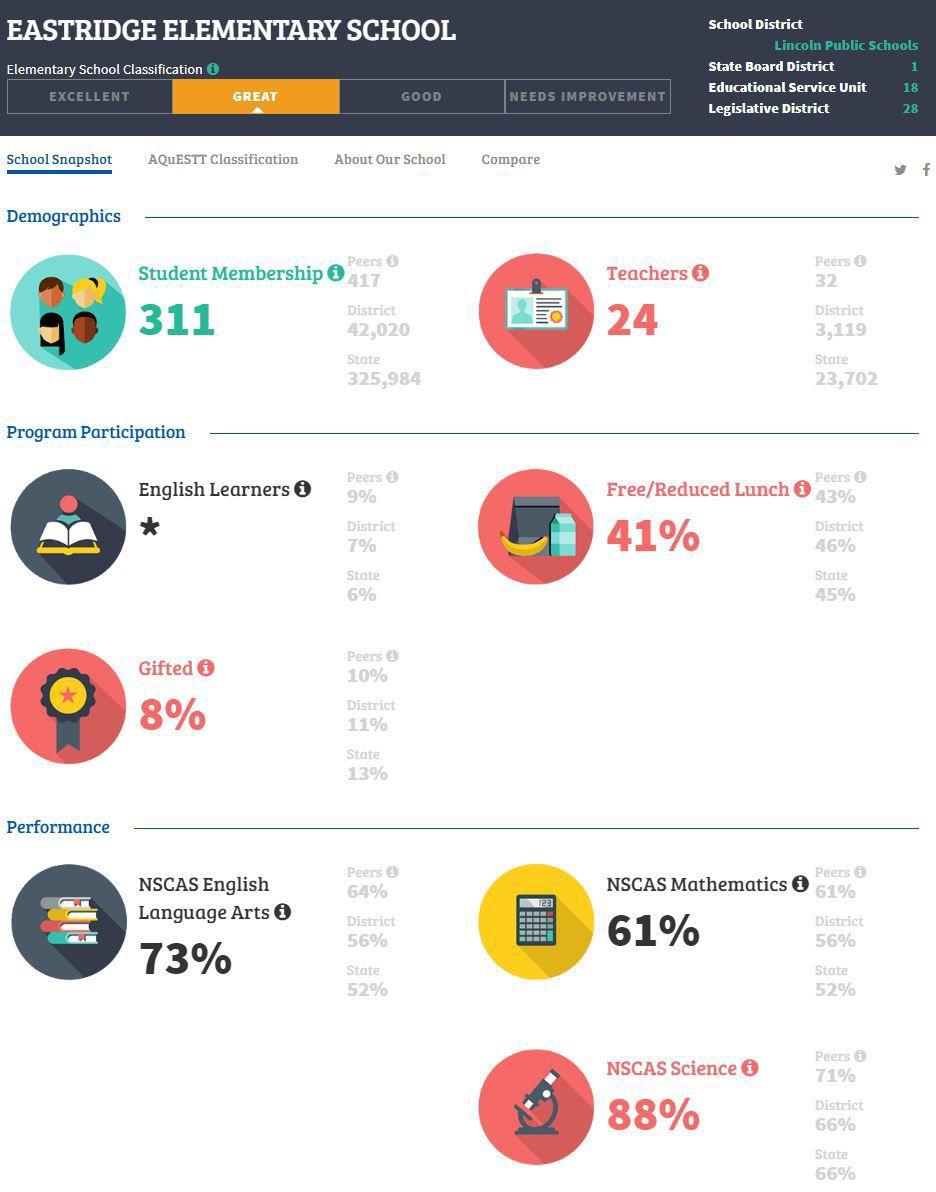 Elliott Elementary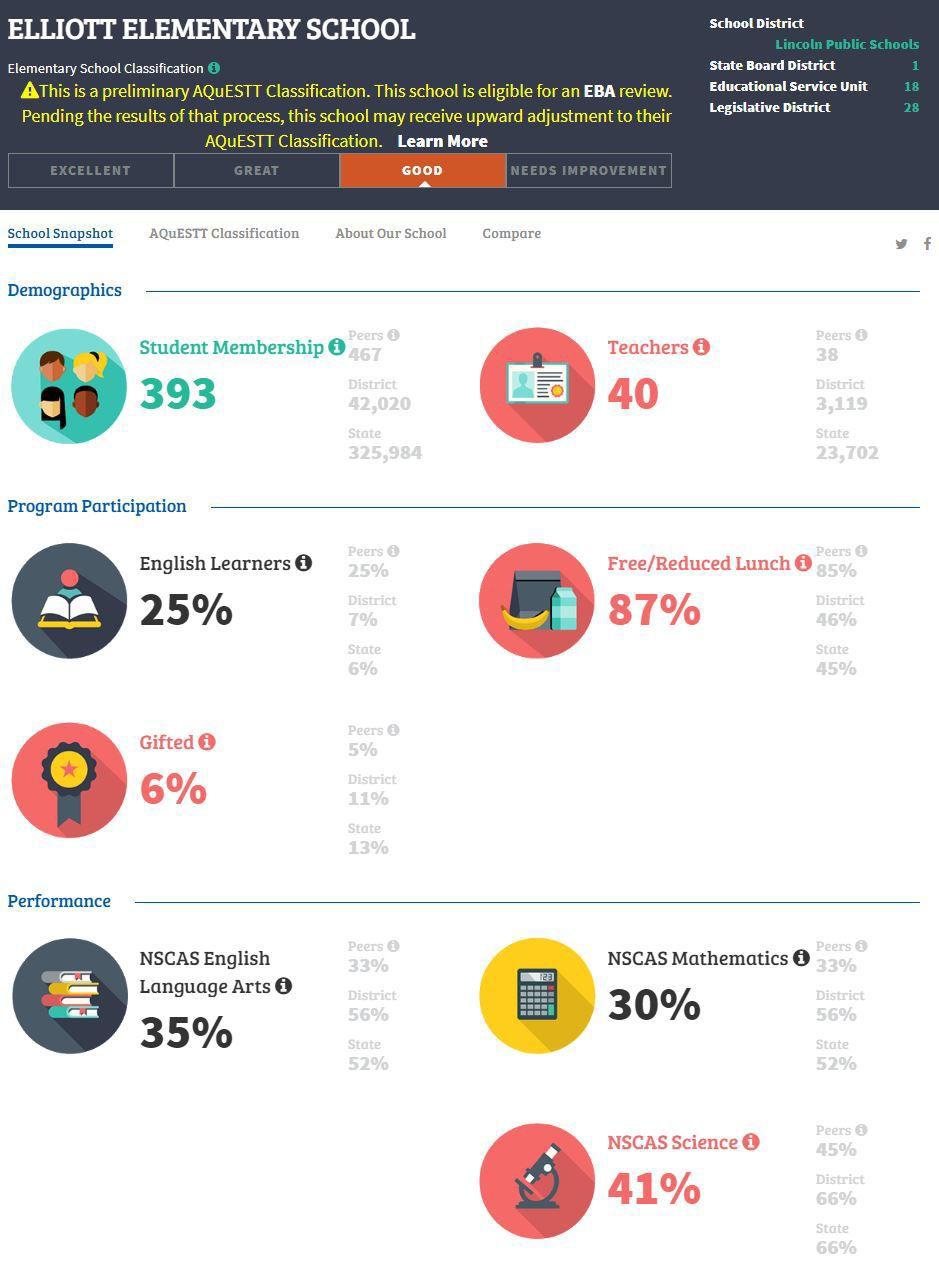 Everett Elementary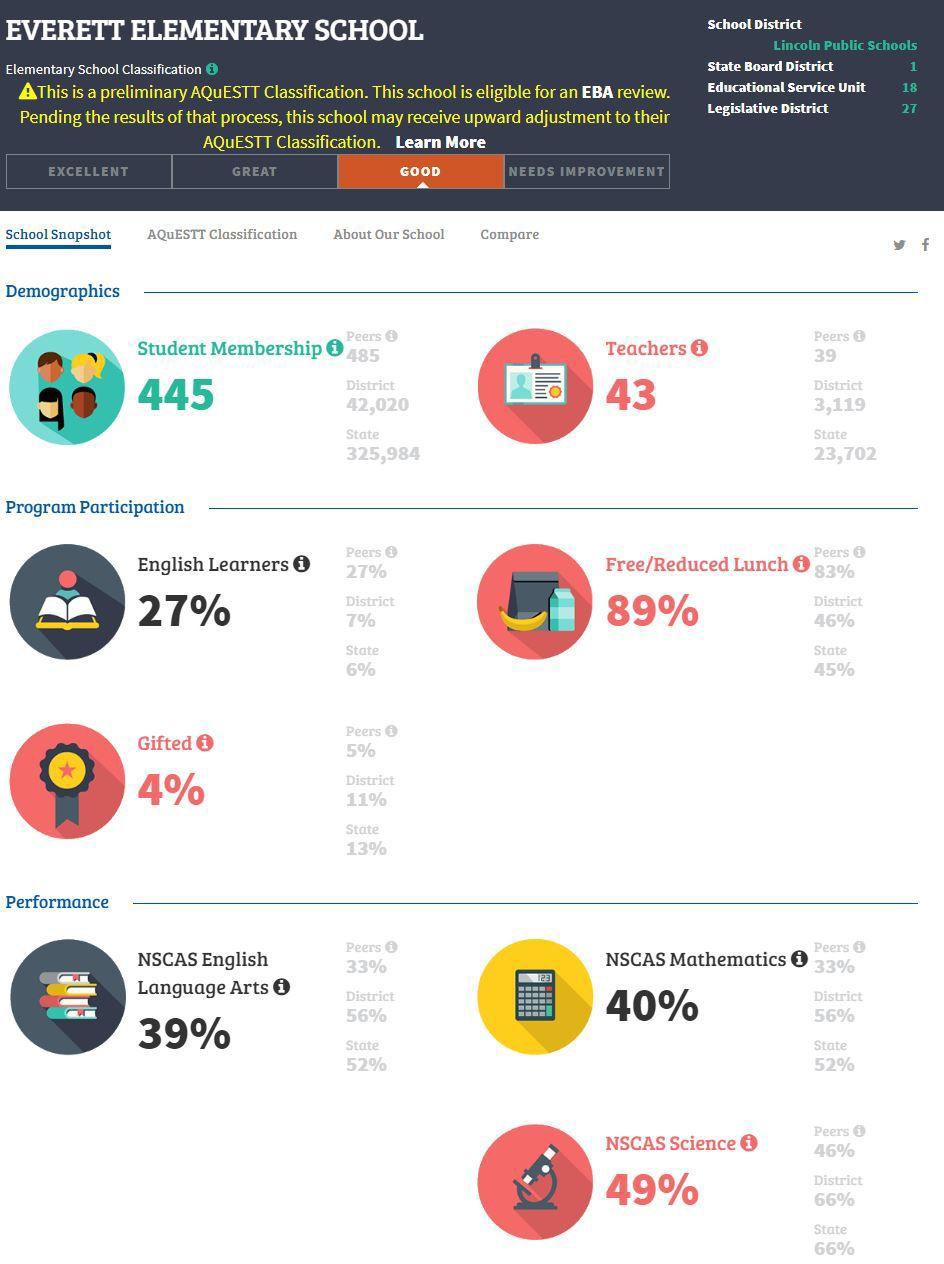 Fredstrom Elementary
Hartley Elementary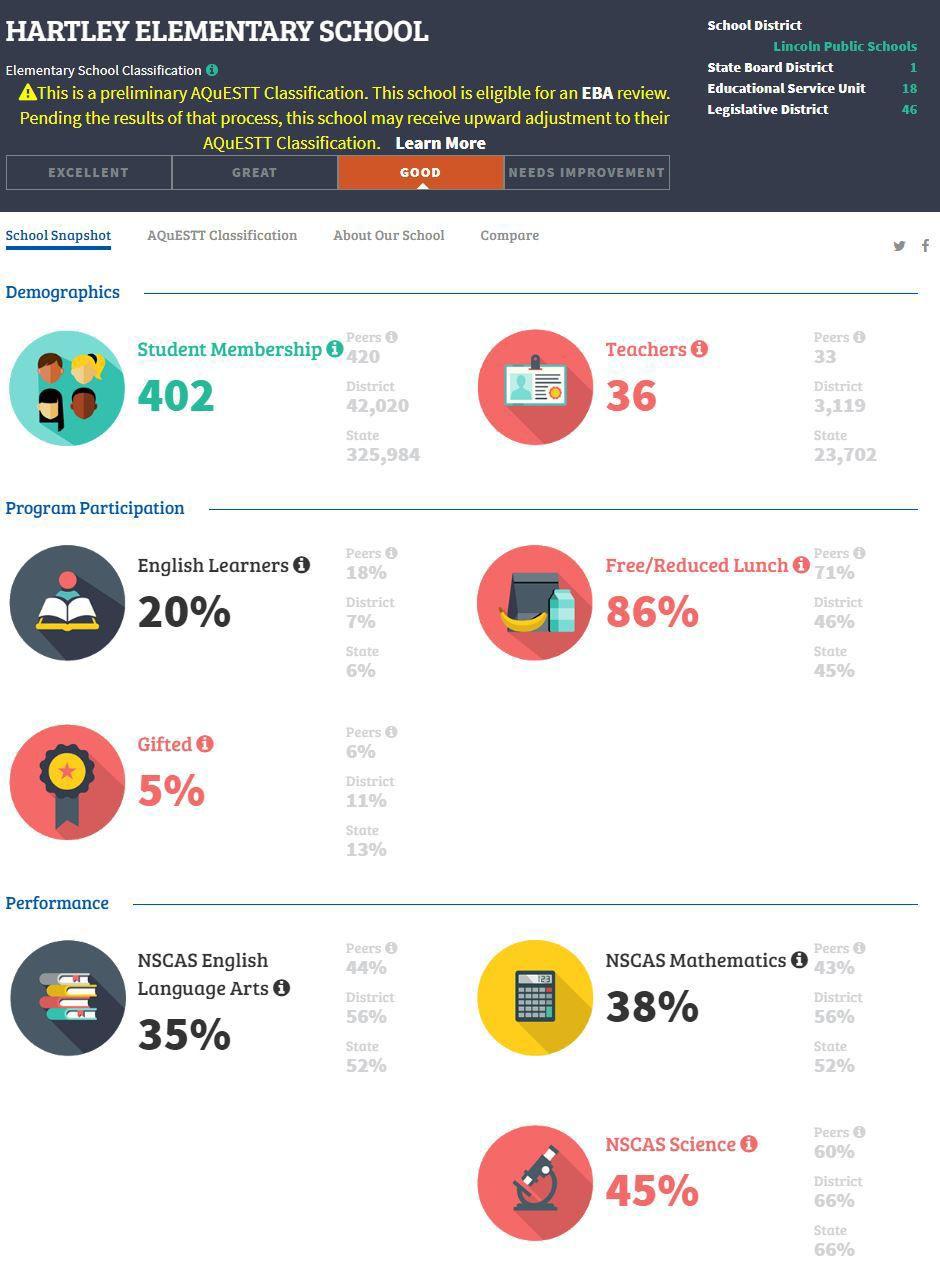 Hill Elementary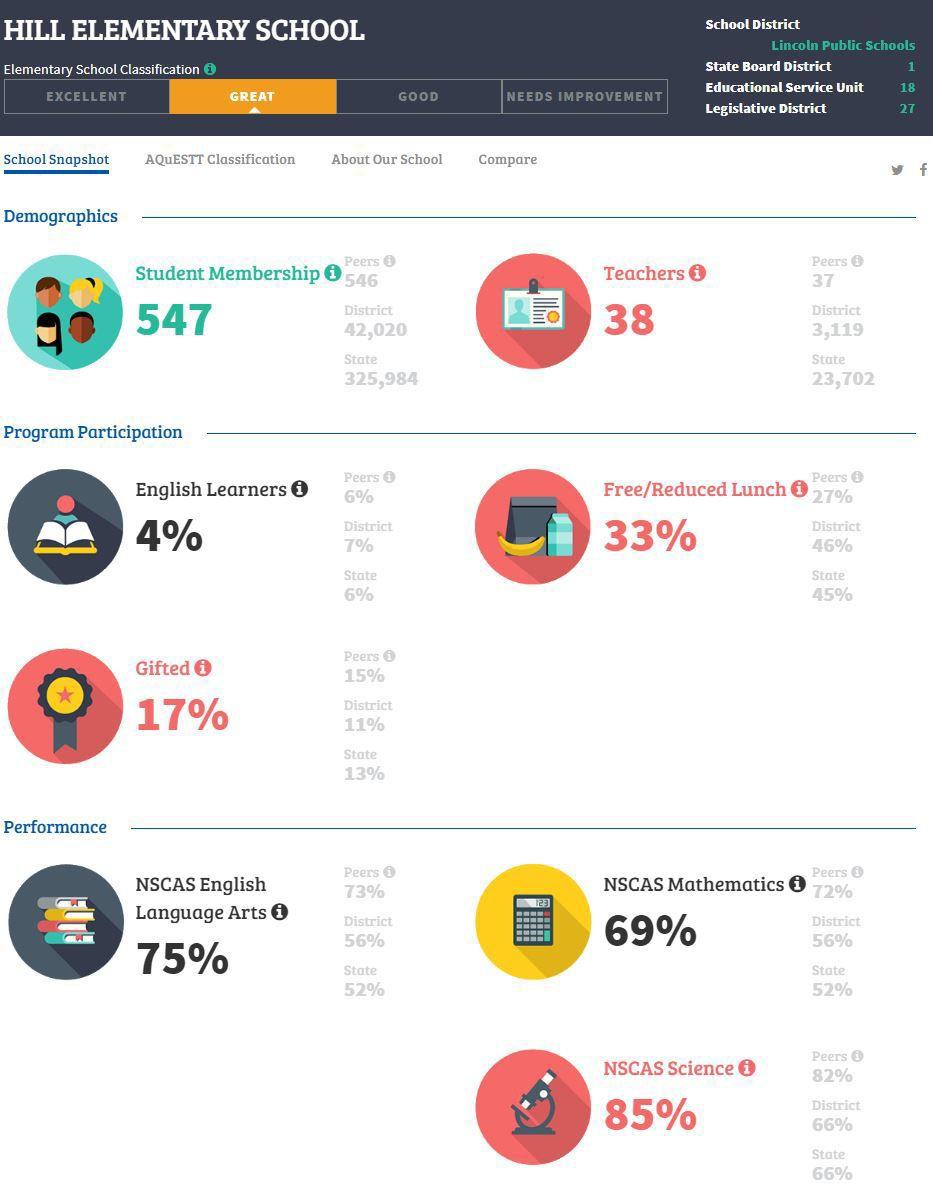 Holmes Elementary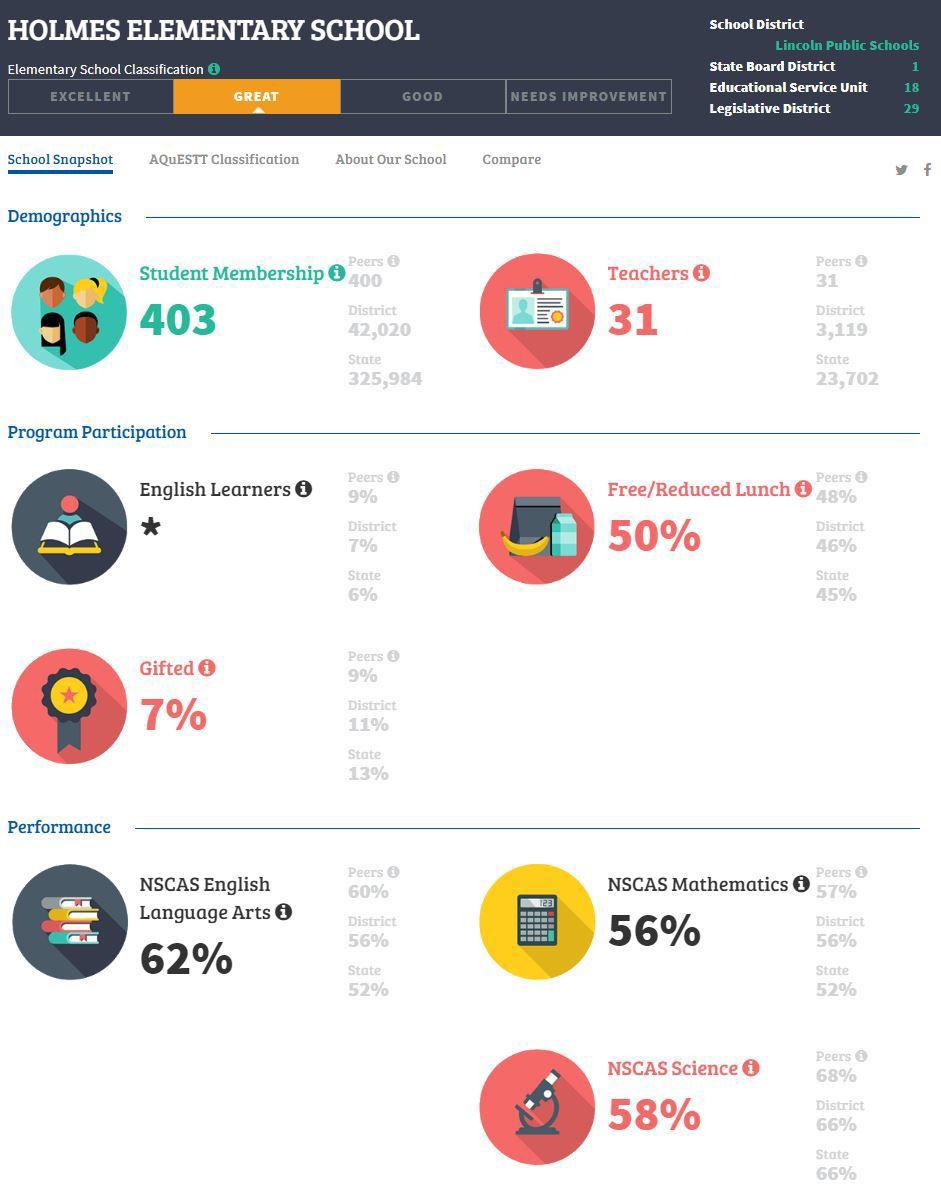 Humann Elementary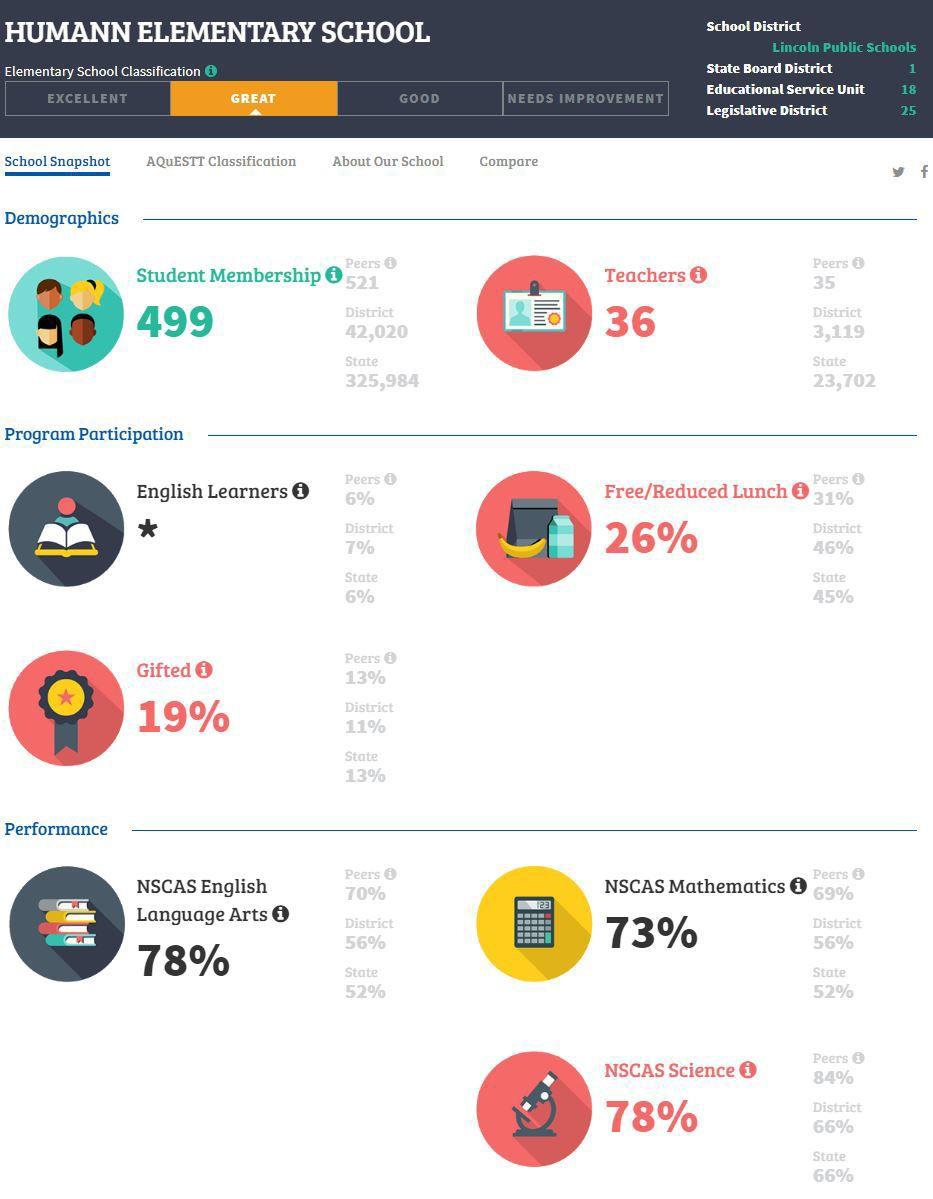 Huntington Elementary
Kahoa Elementary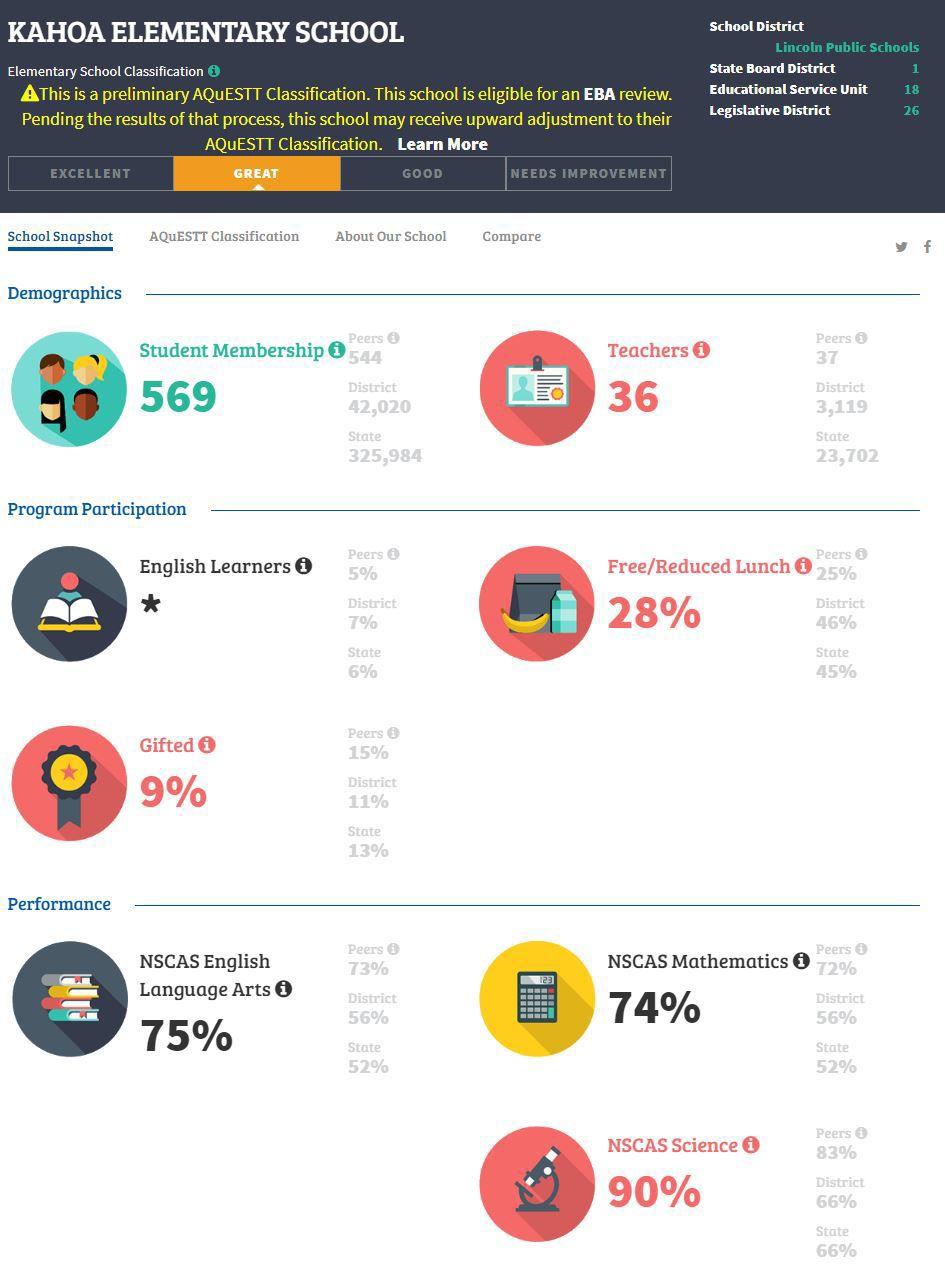 Kloefkorn Elementary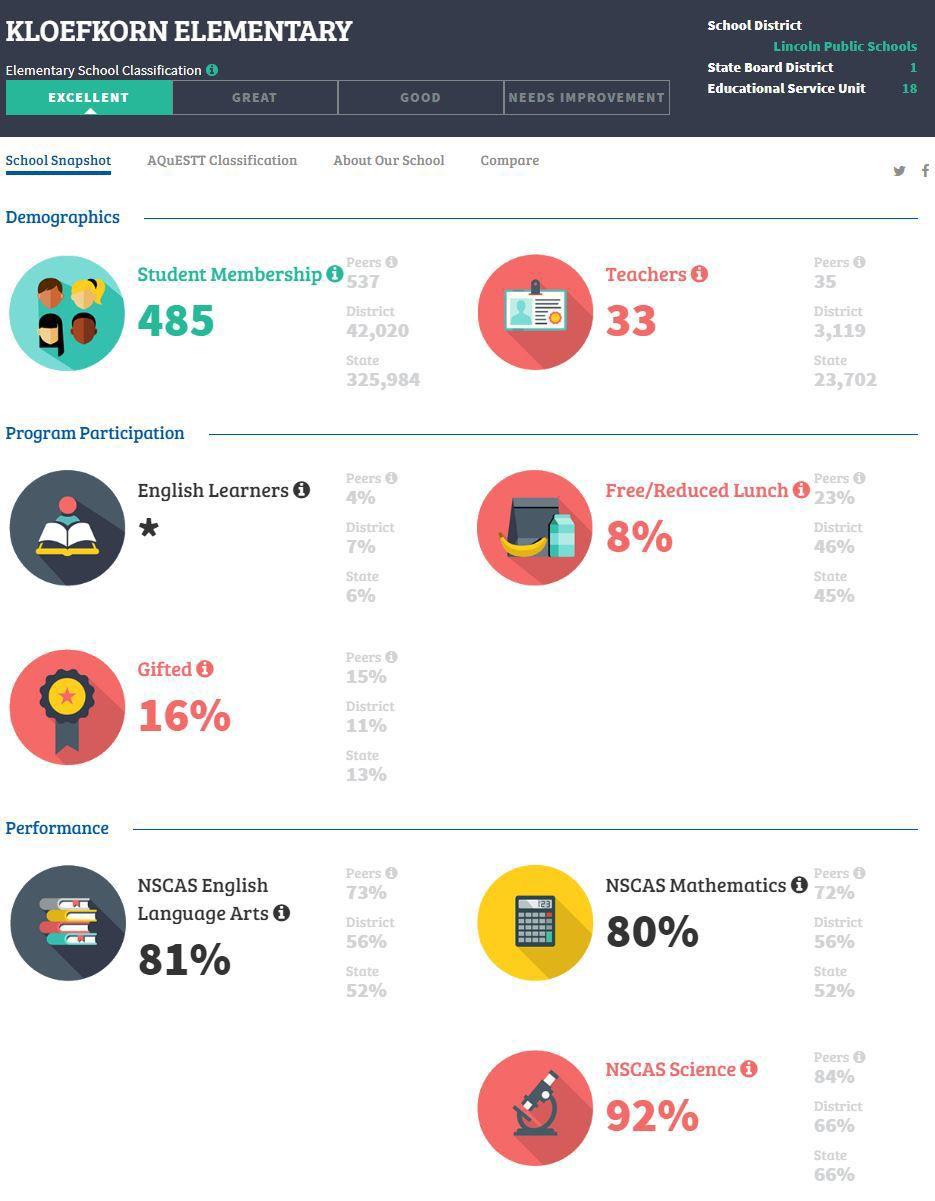 Kooser Elementary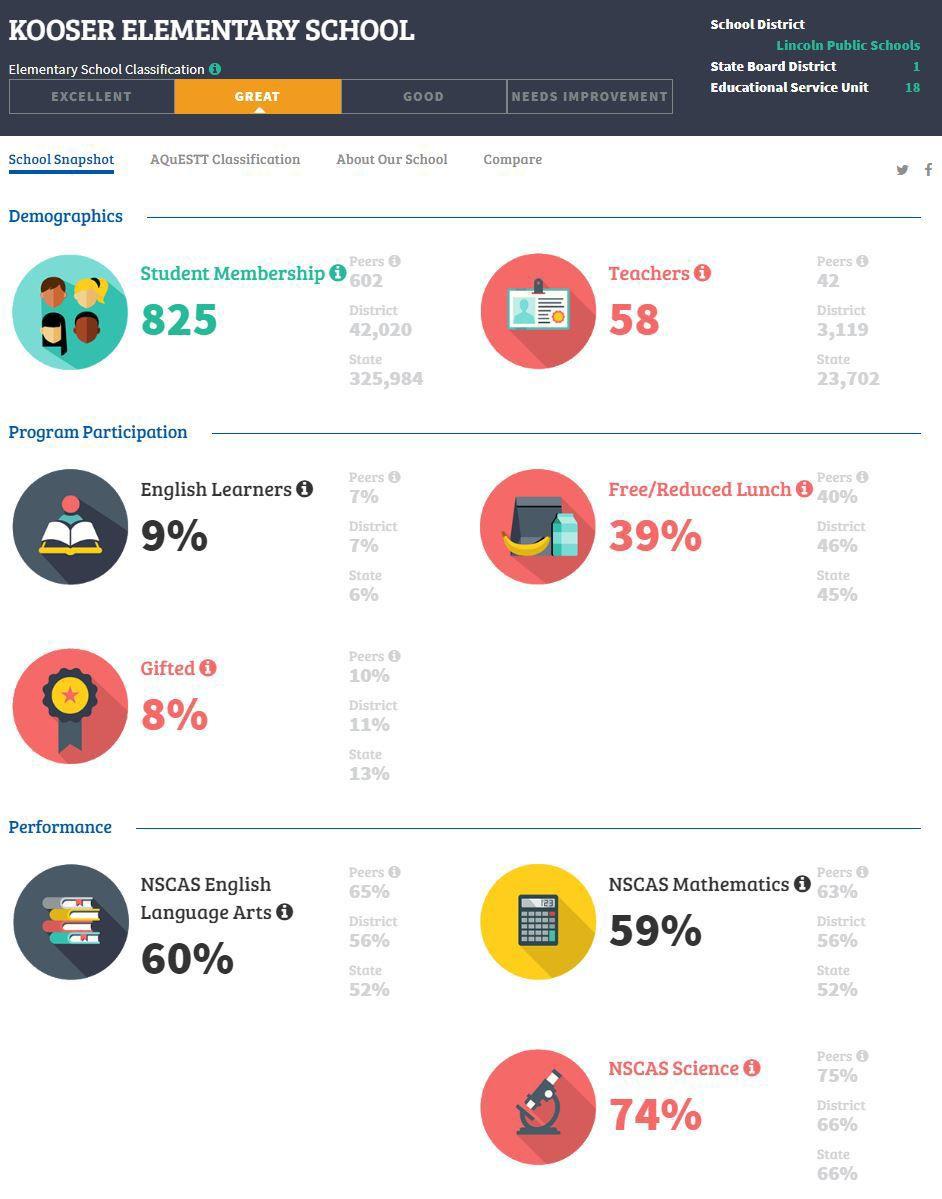 Lakeview Elementary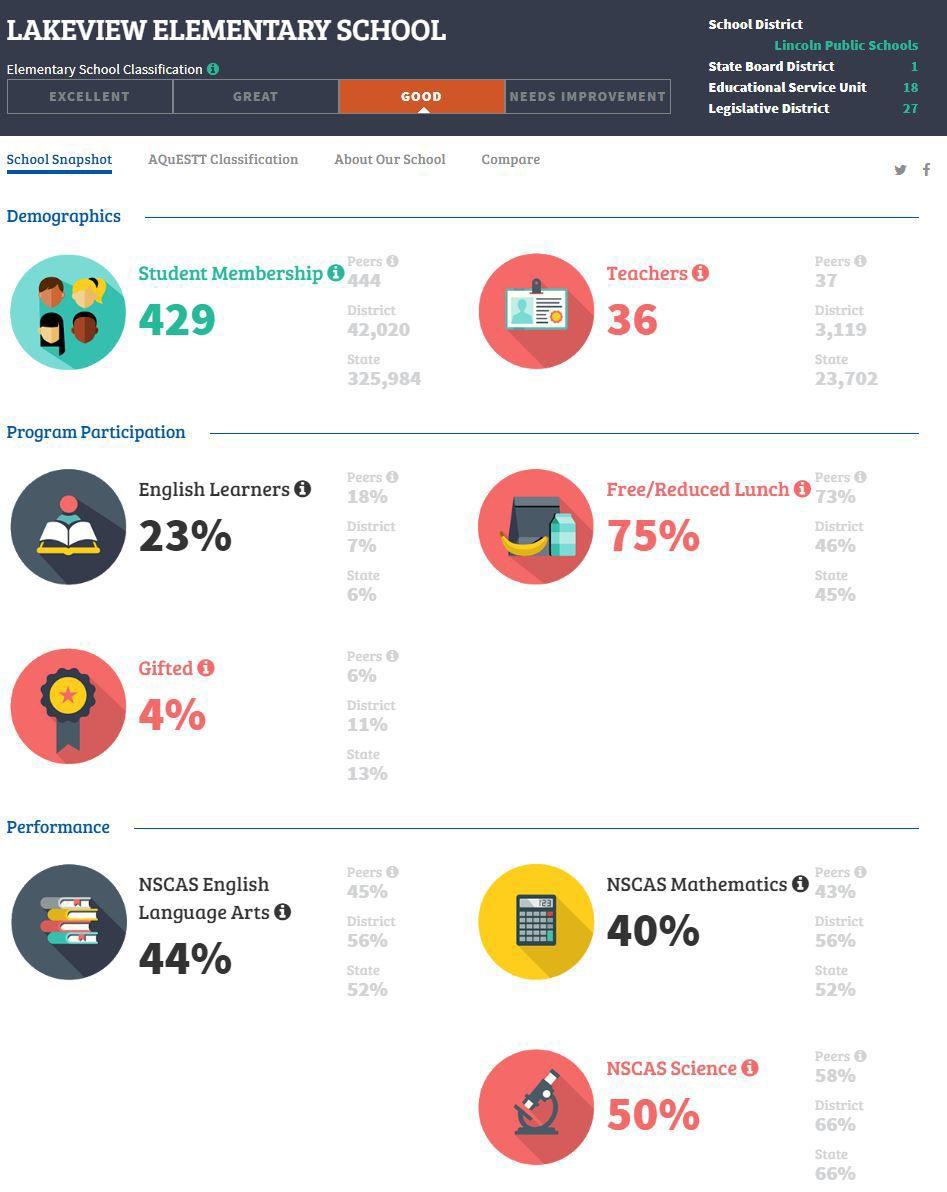 Maxey Elementary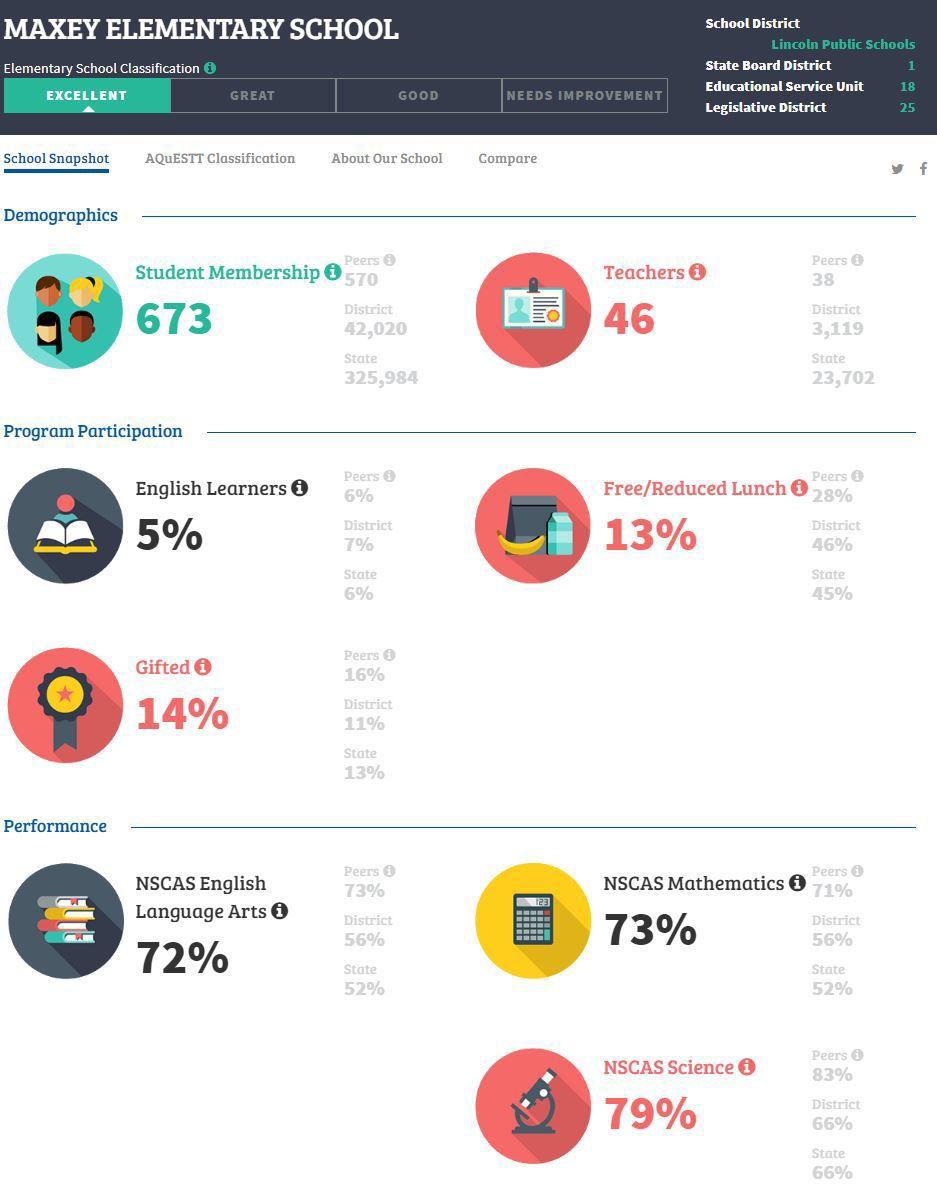 McPhee Elementary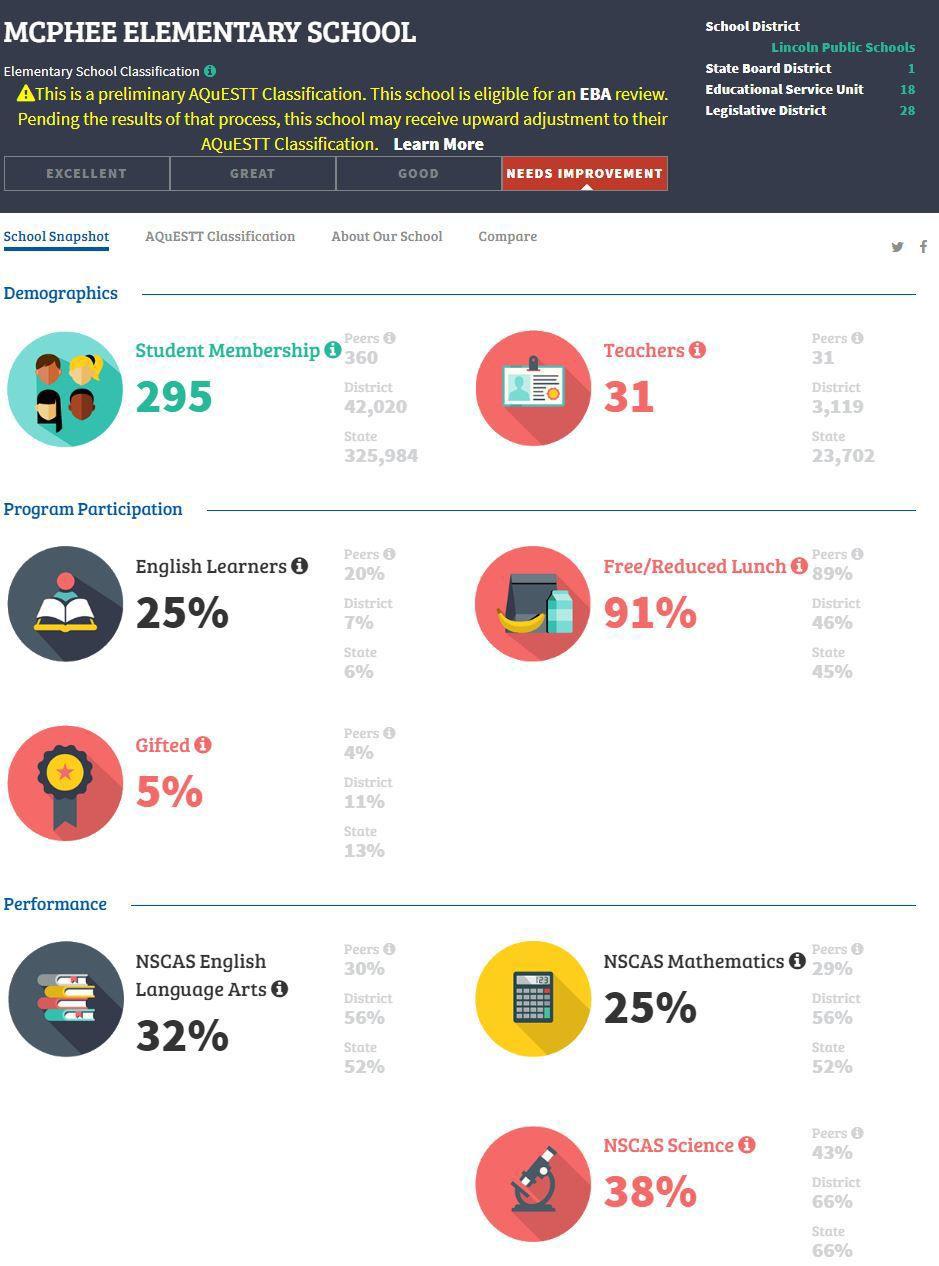 Meadow Lane Elementary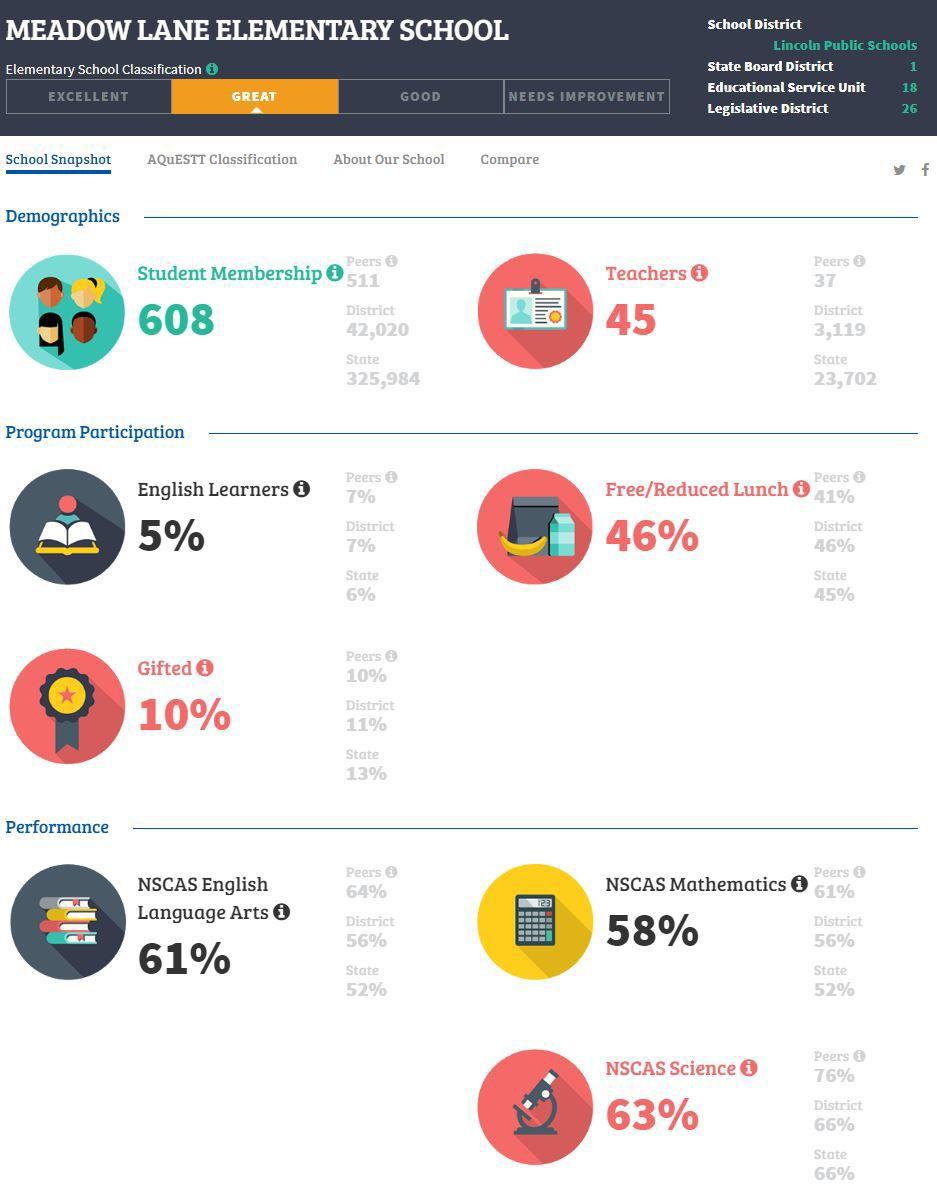 Morley Elementary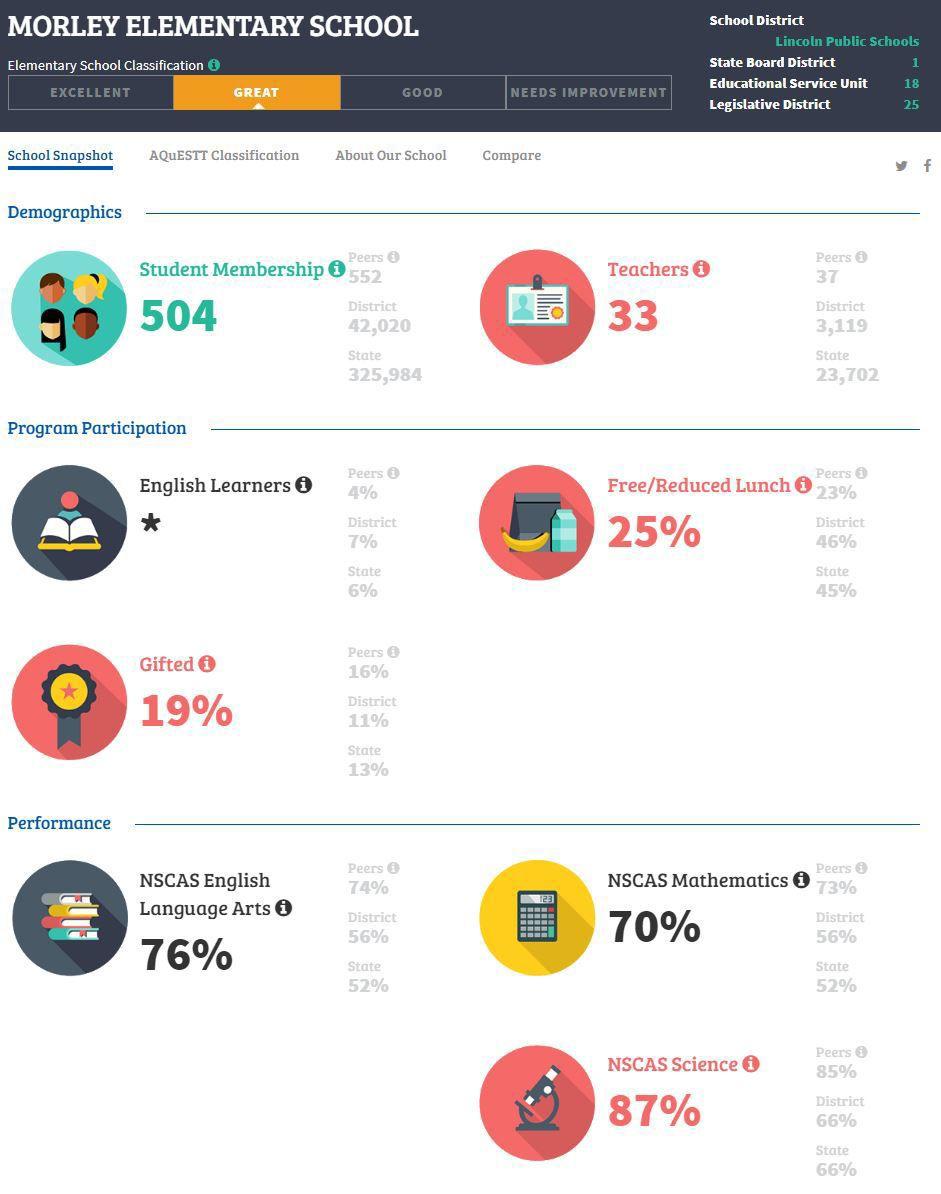 Norwood Park Elementary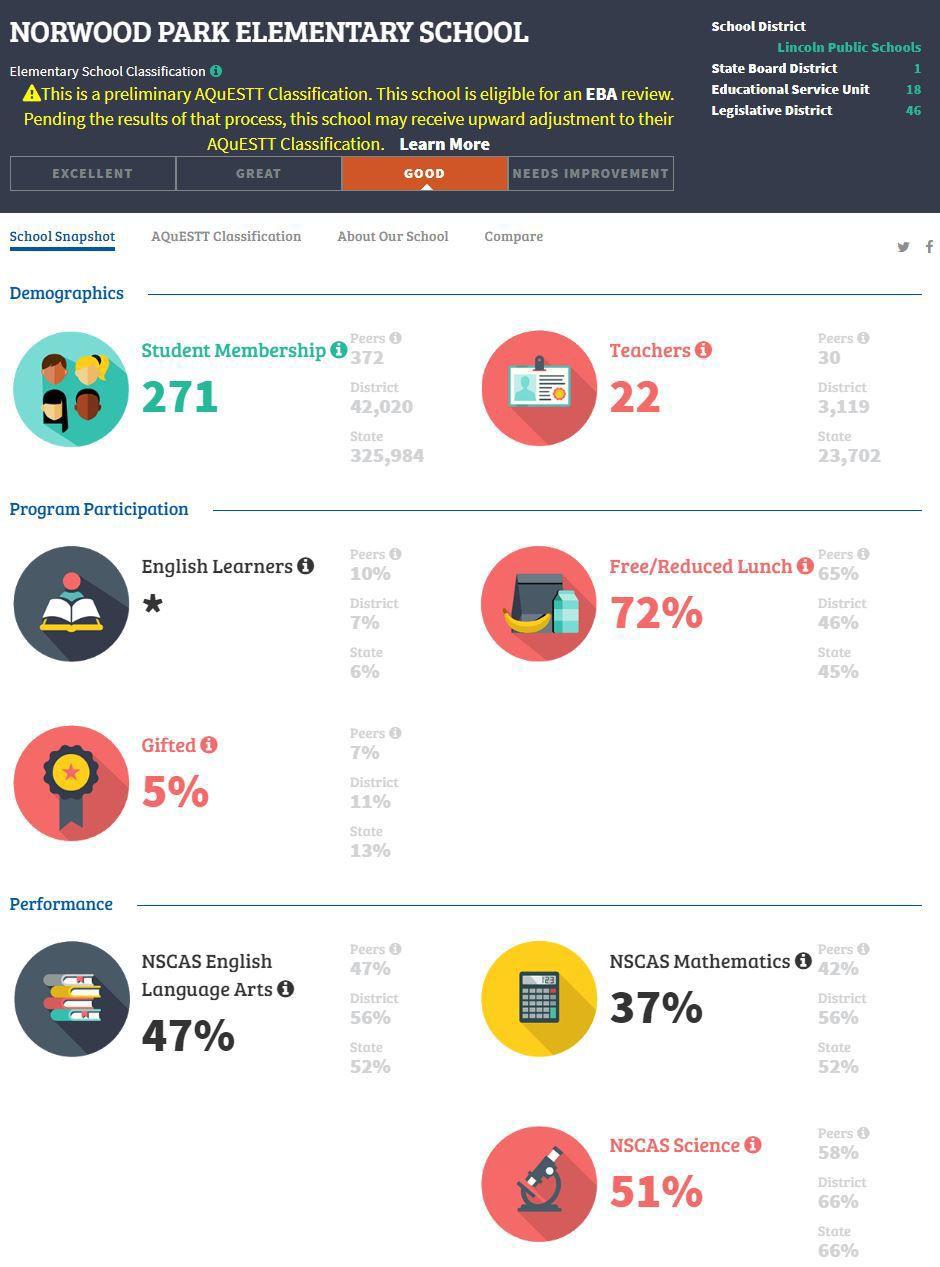 Pershing Elementary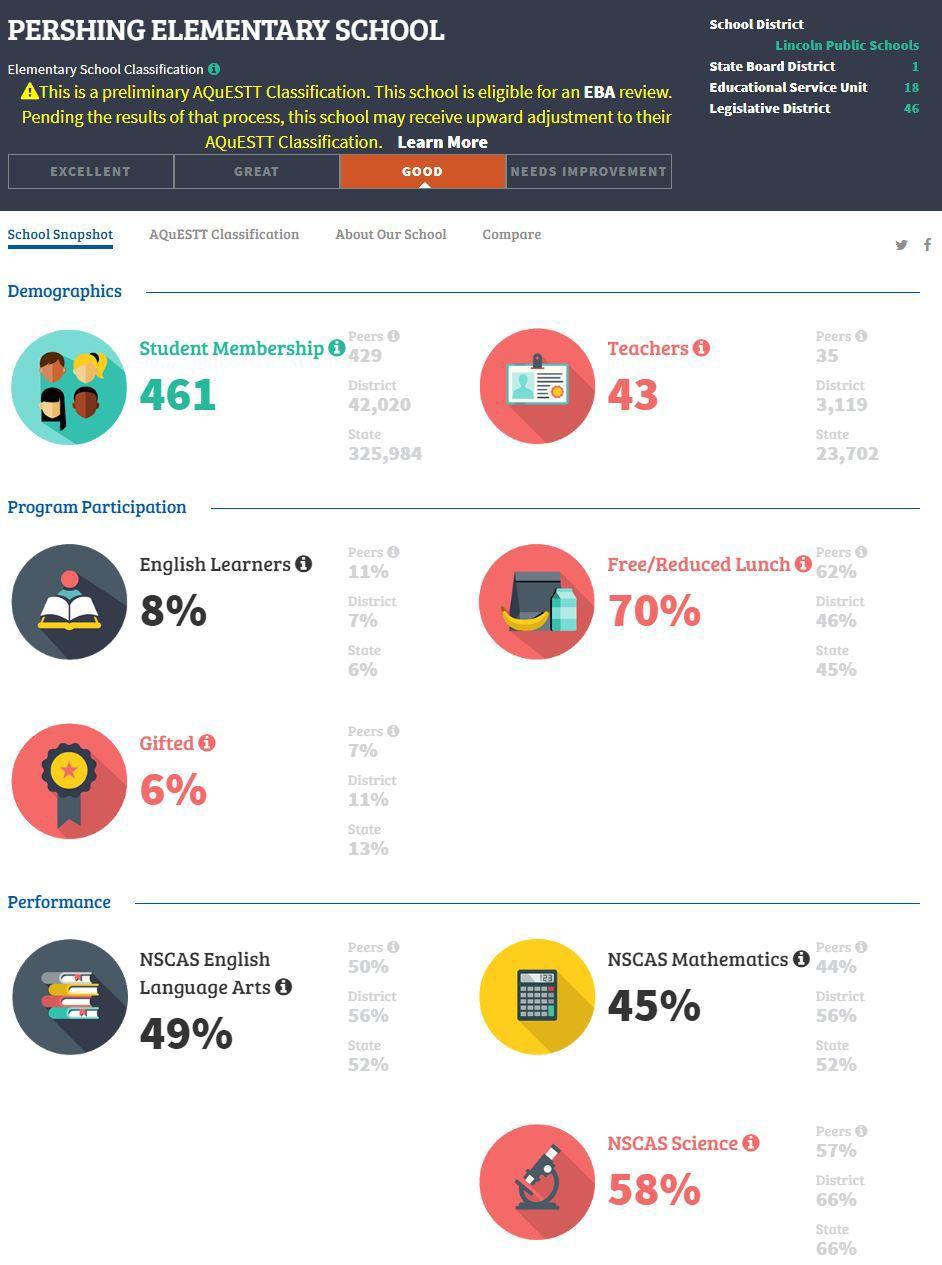 Prescott Elementary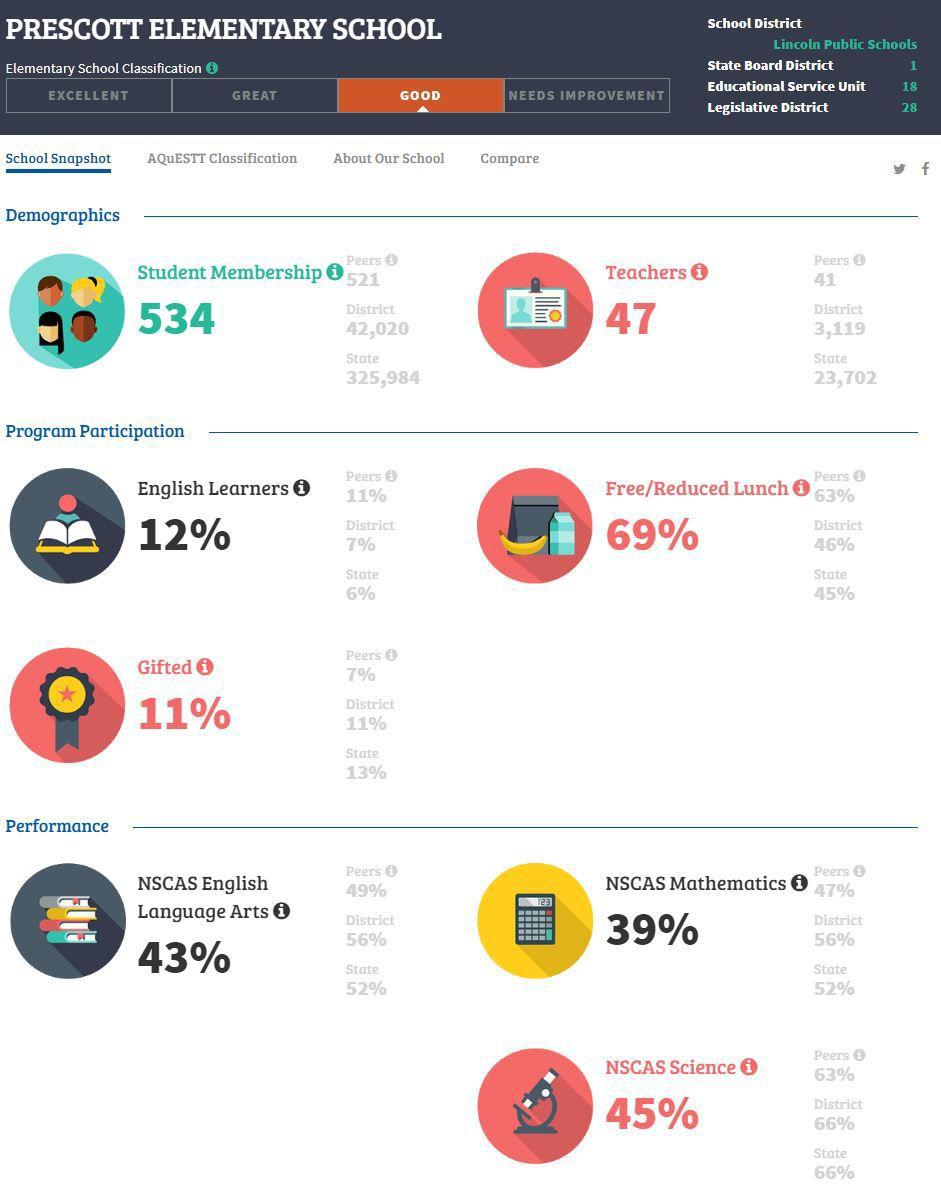 Pyrtle Elementary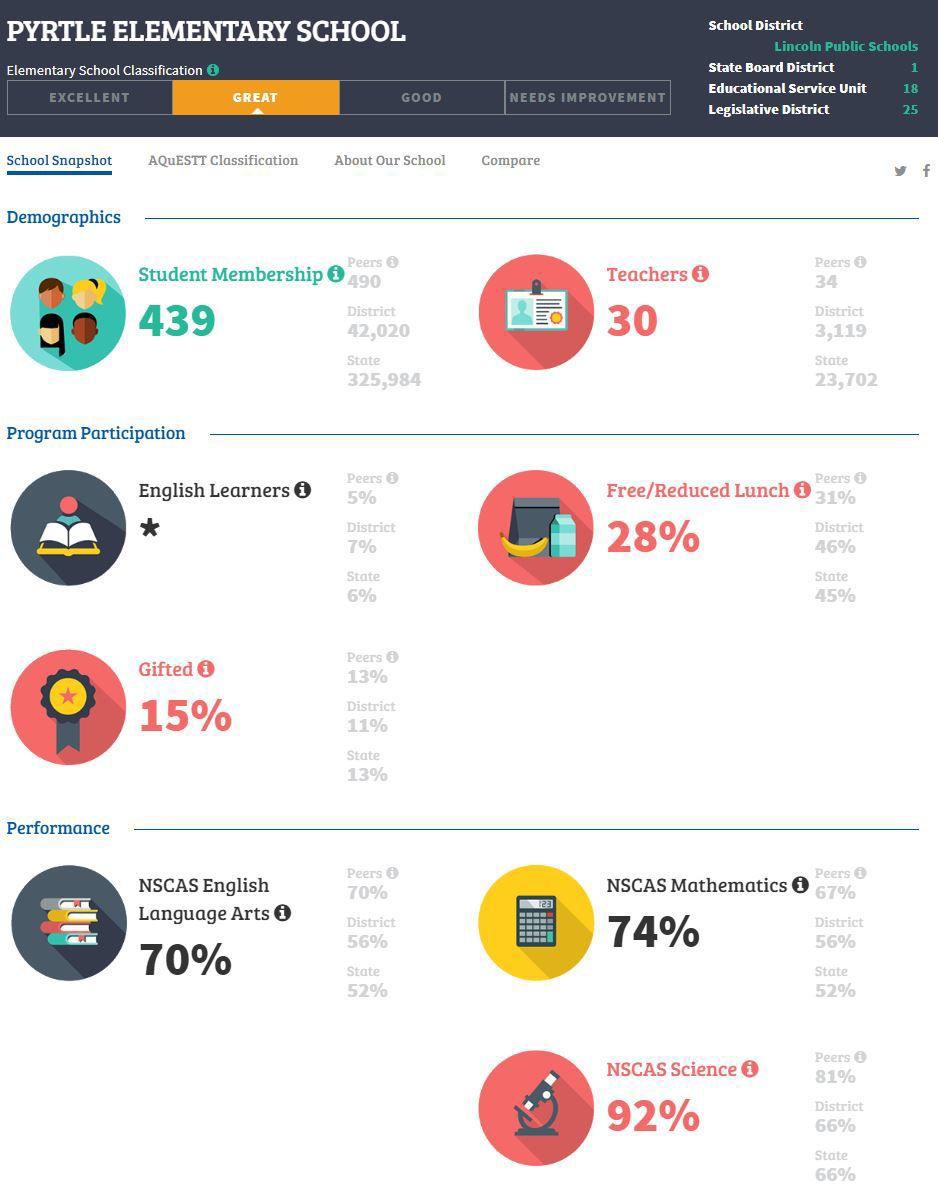 Randolph Elementary
Riley Elementary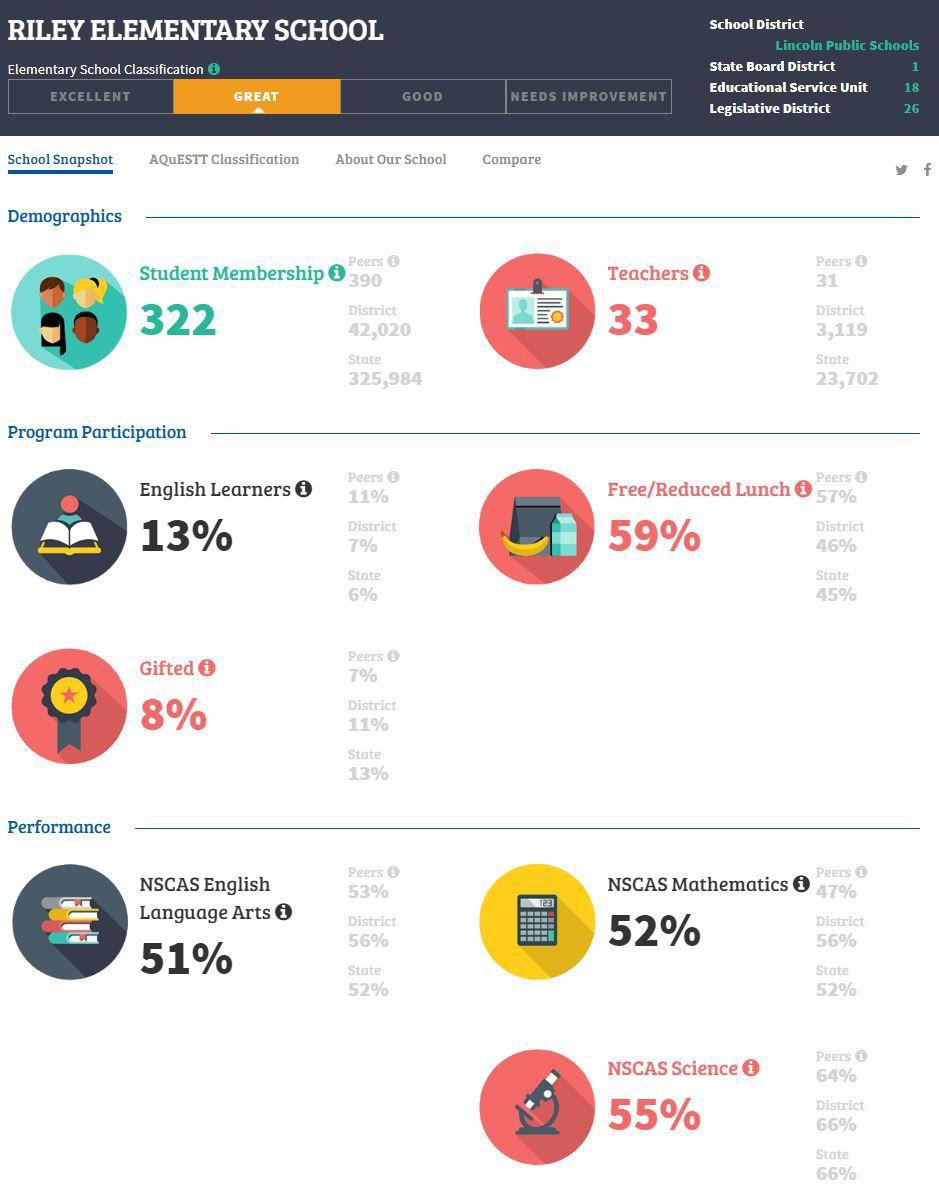 Roper Elementary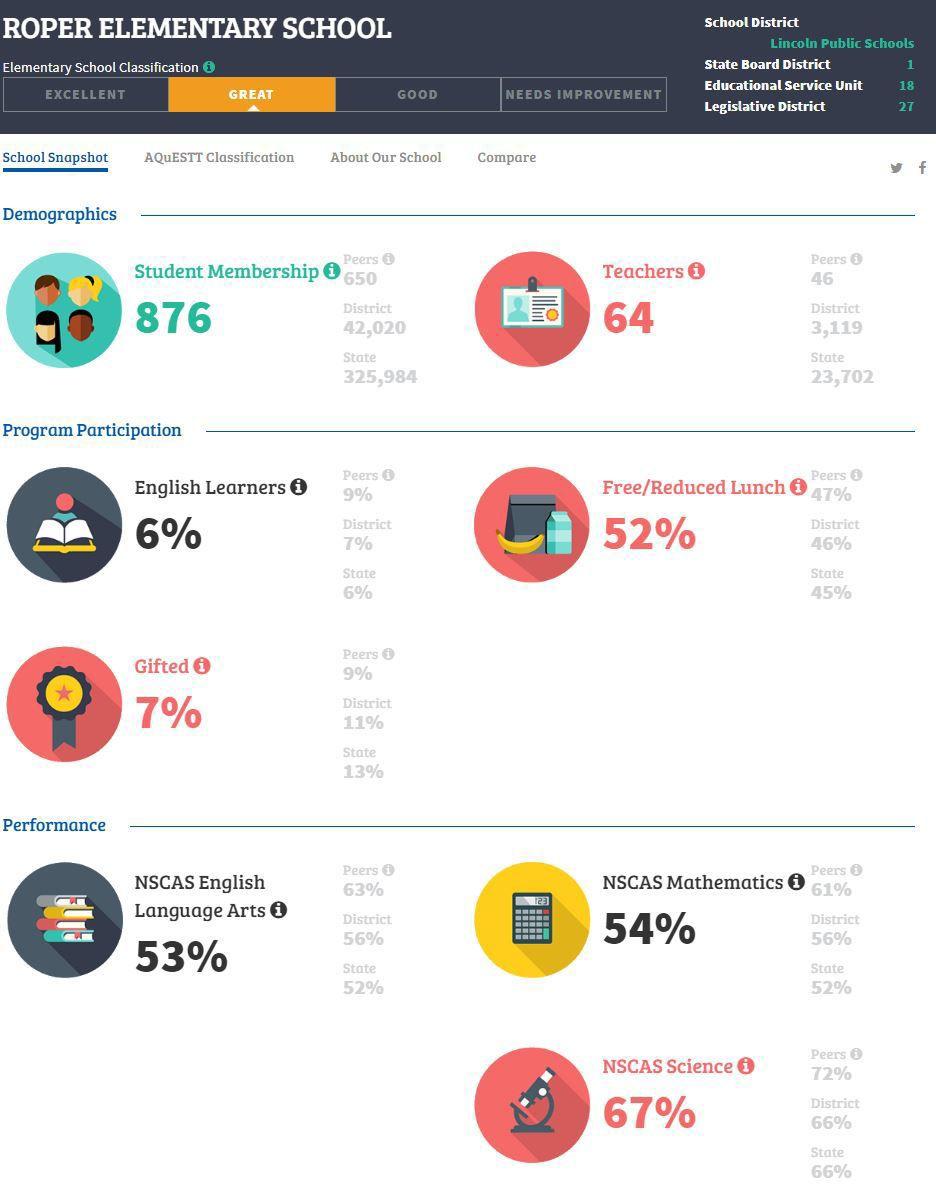 Rousseau Elementary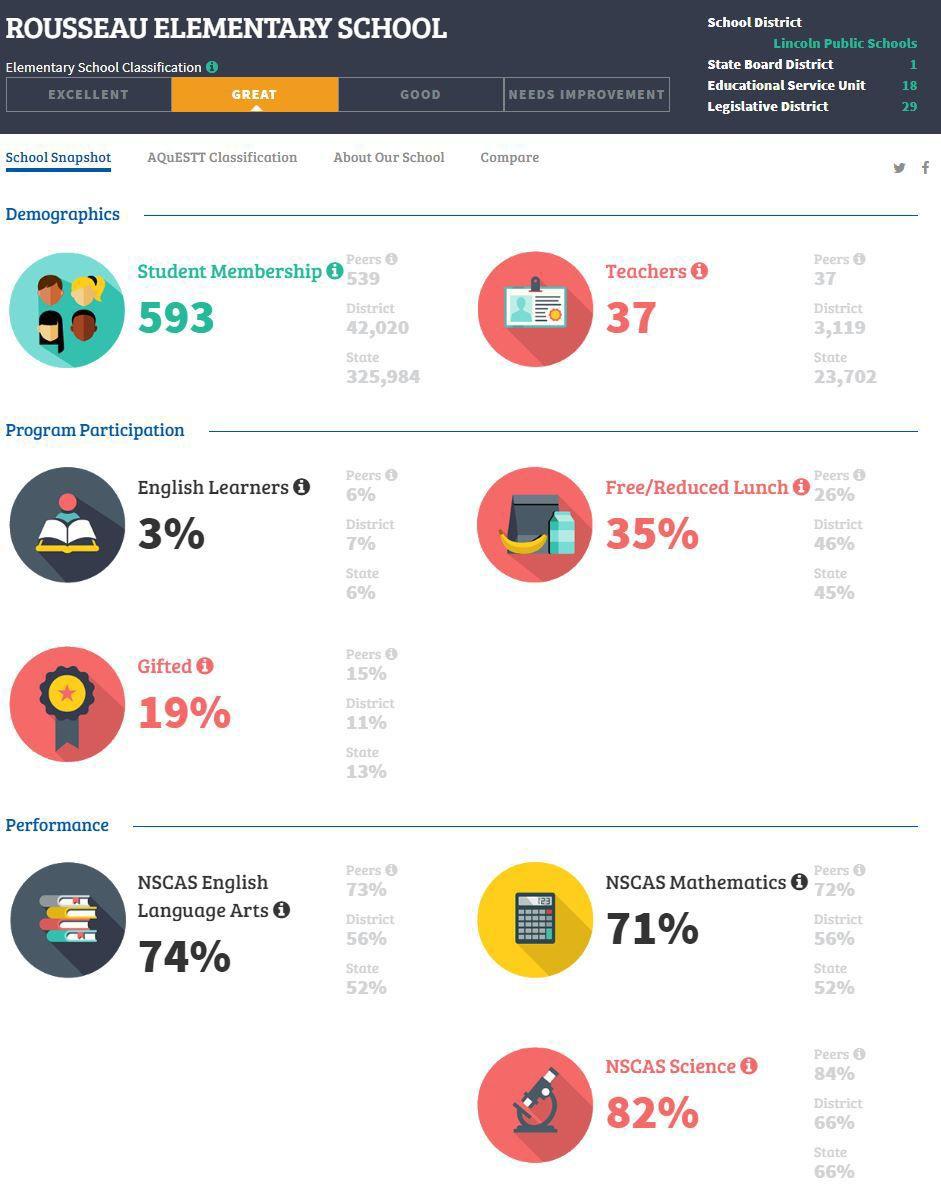 Saratoga Elementary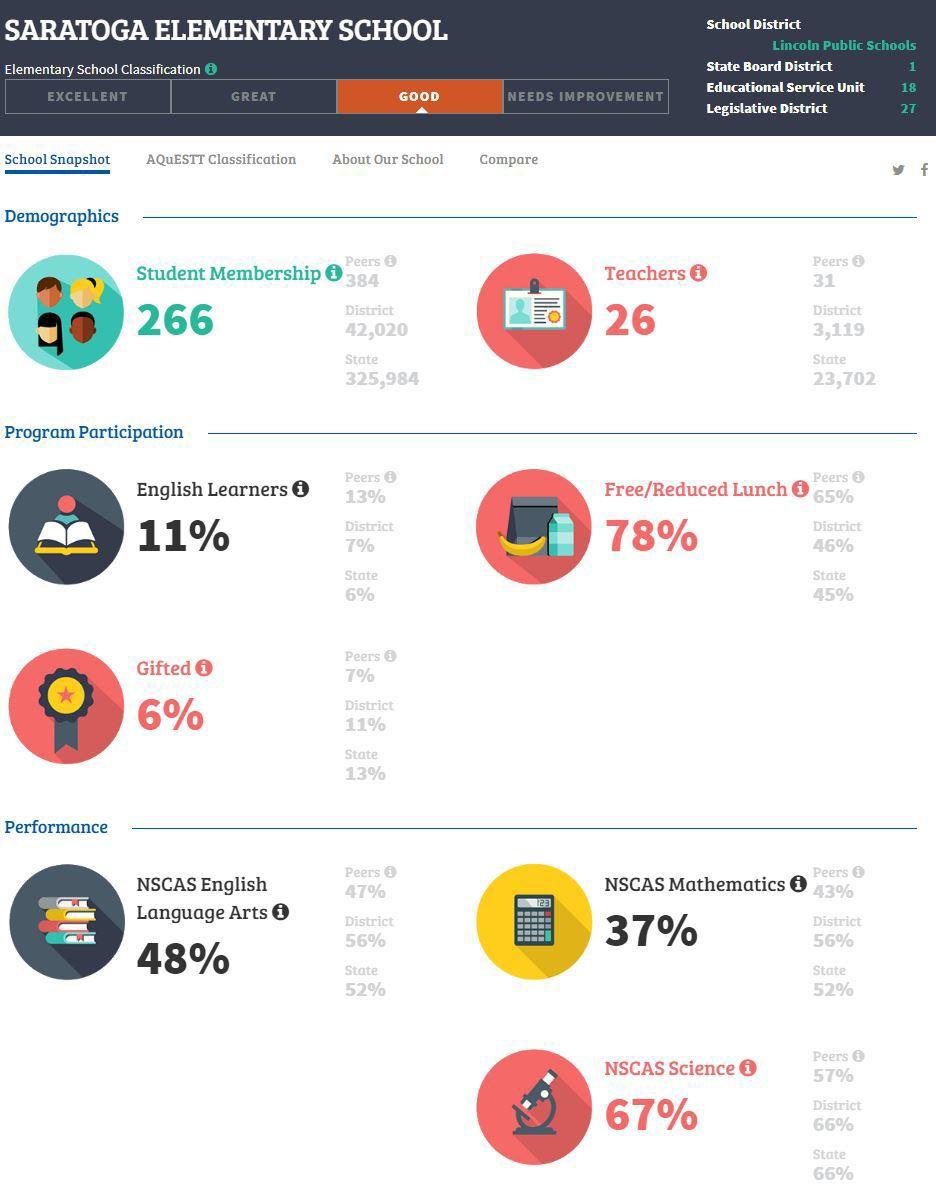 Sheridan Elementary
West Lincoln Elementary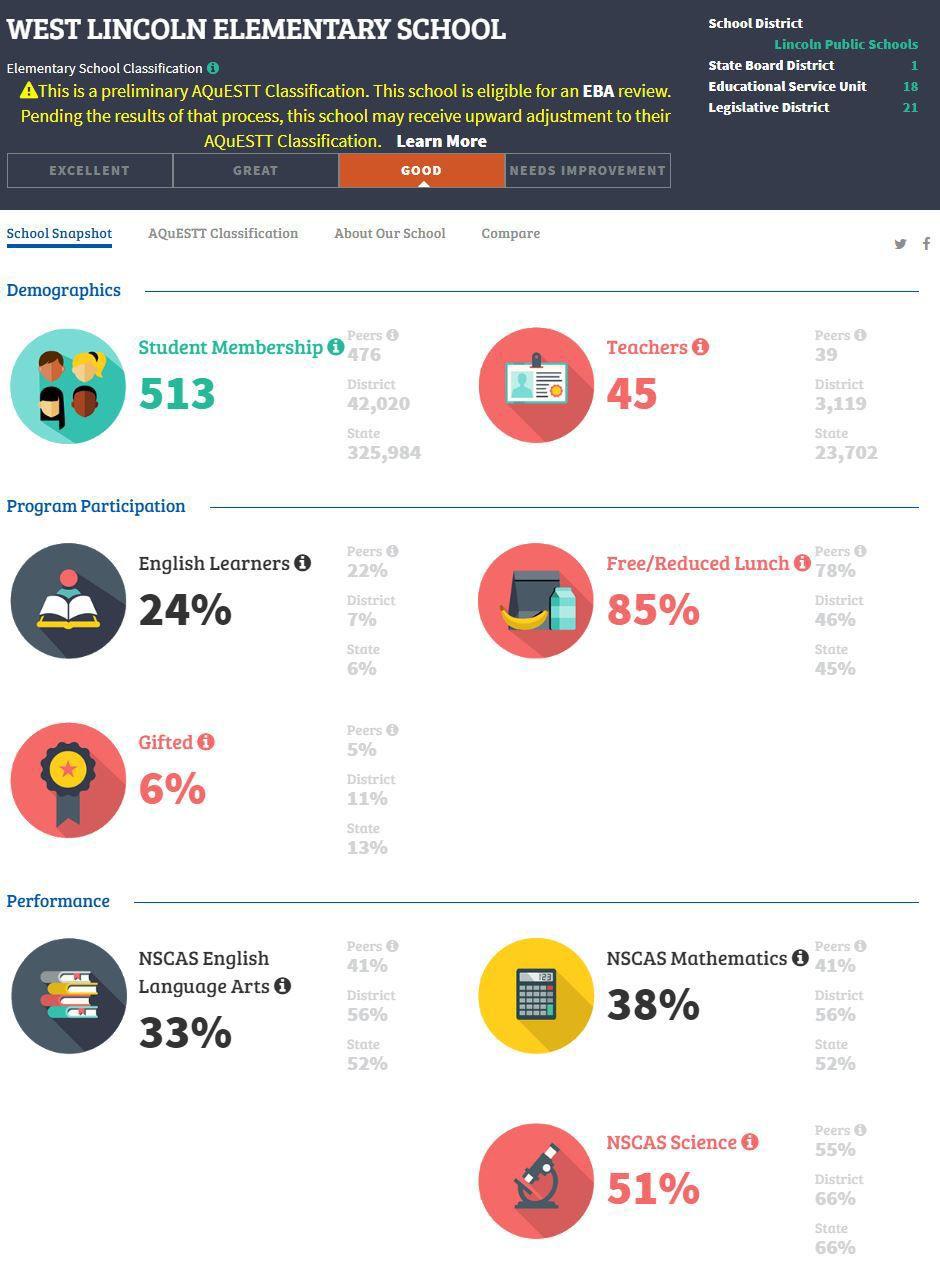 Wysong Elementary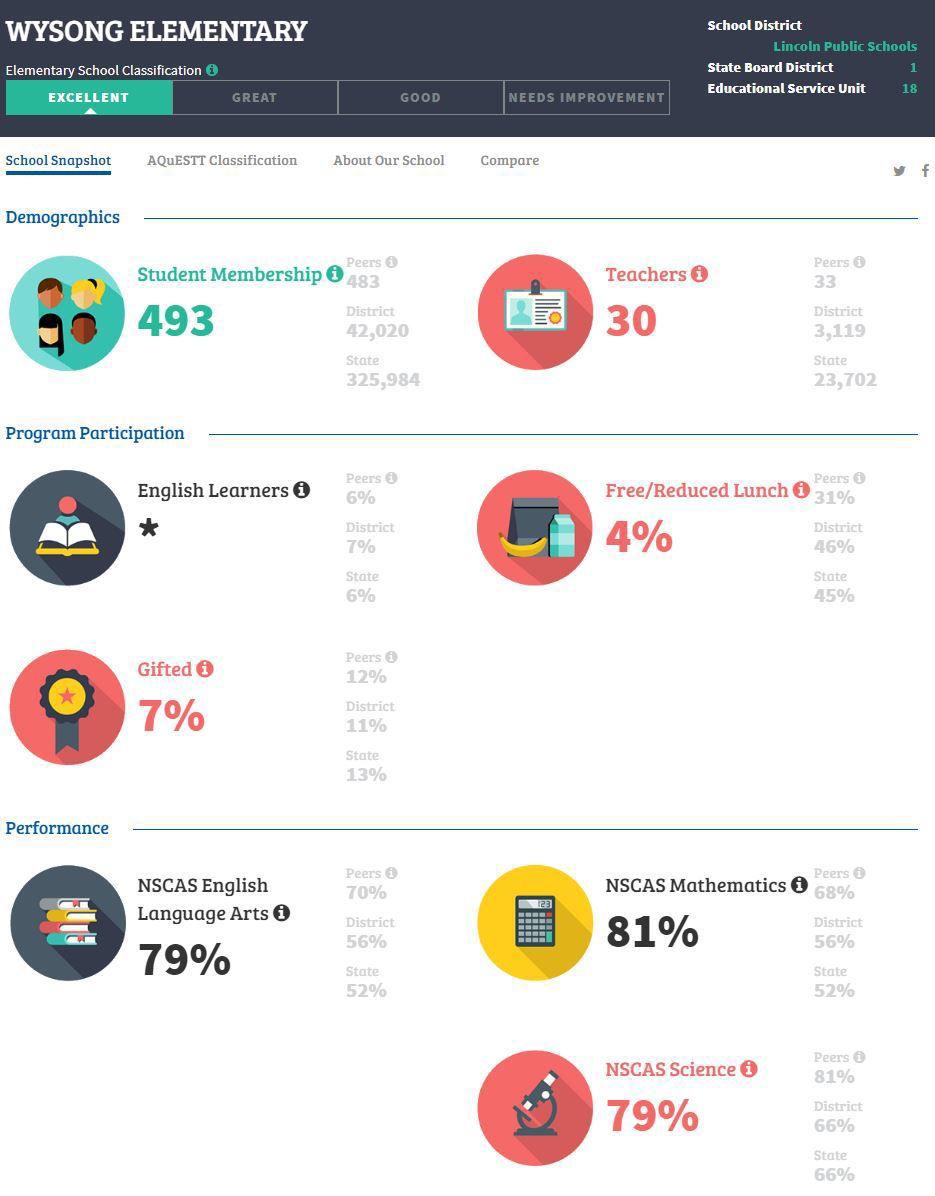 Zeman Elementary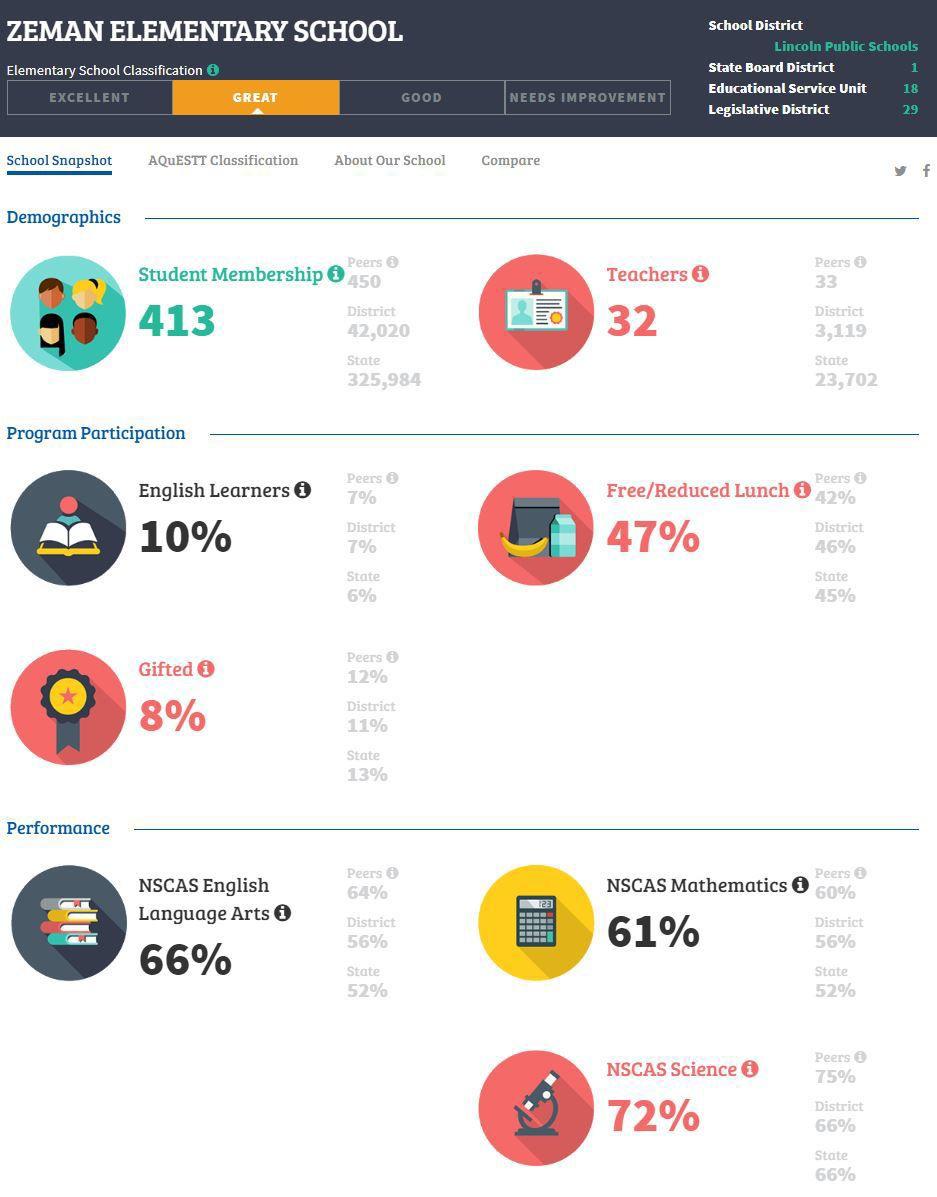 Culler Middle School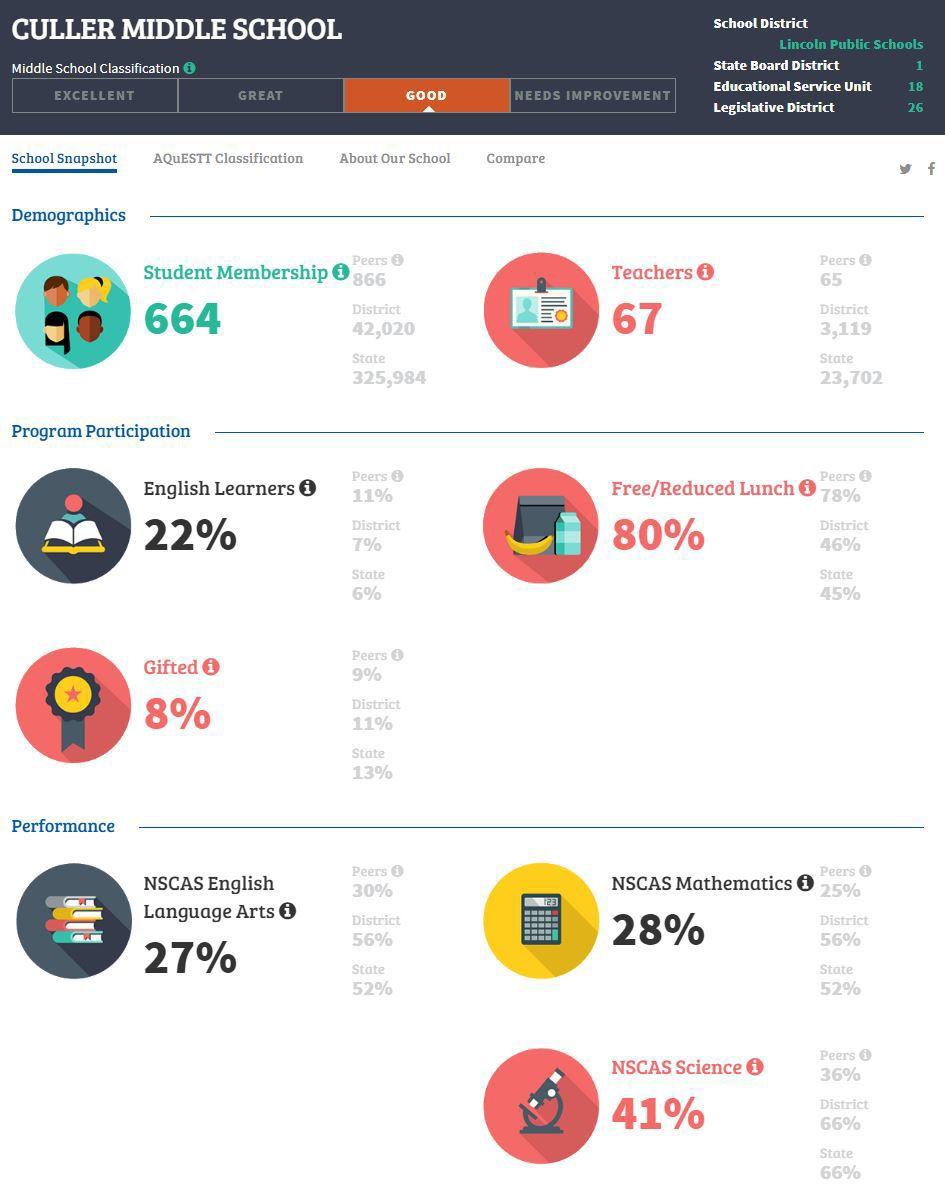 Dawes Middle School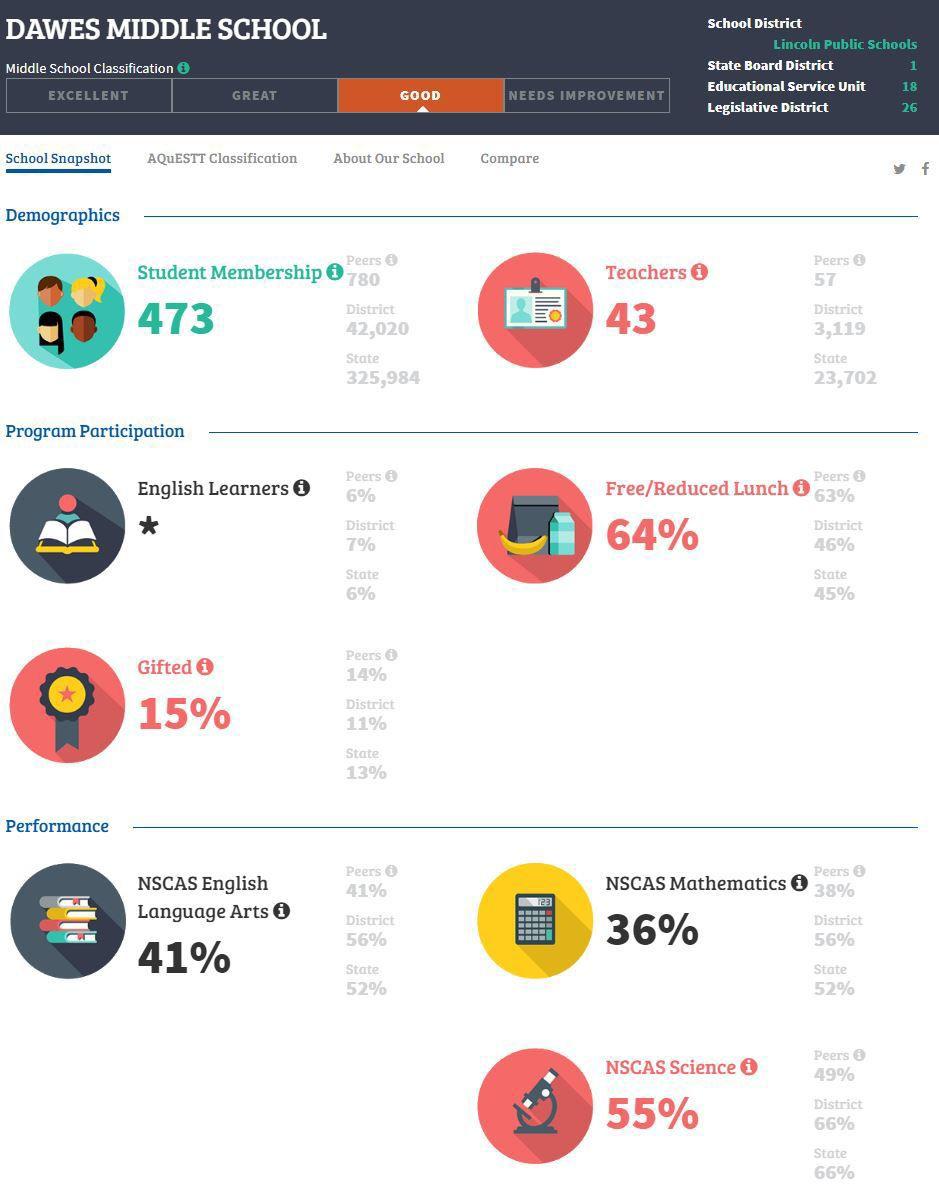 Goodrich Middle School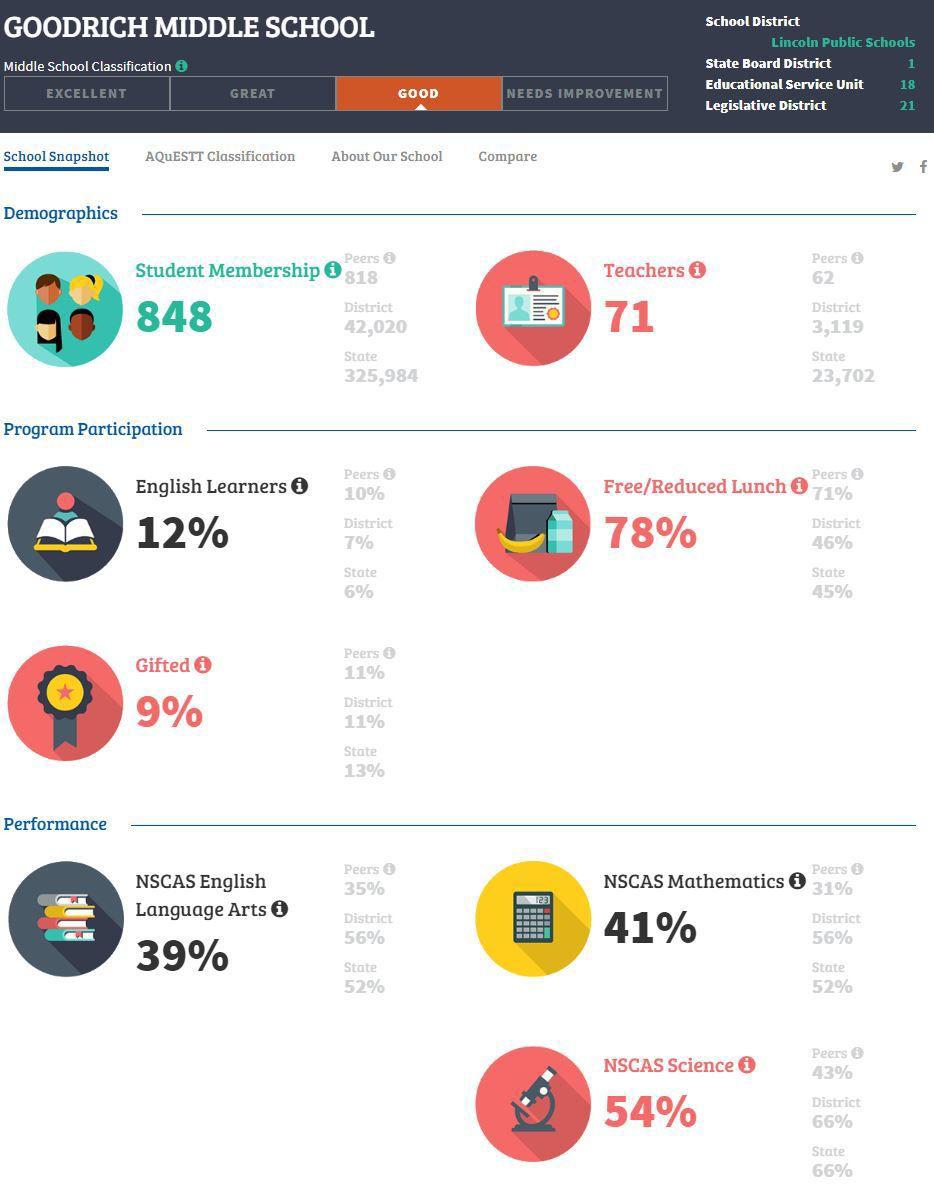 Irving Middle School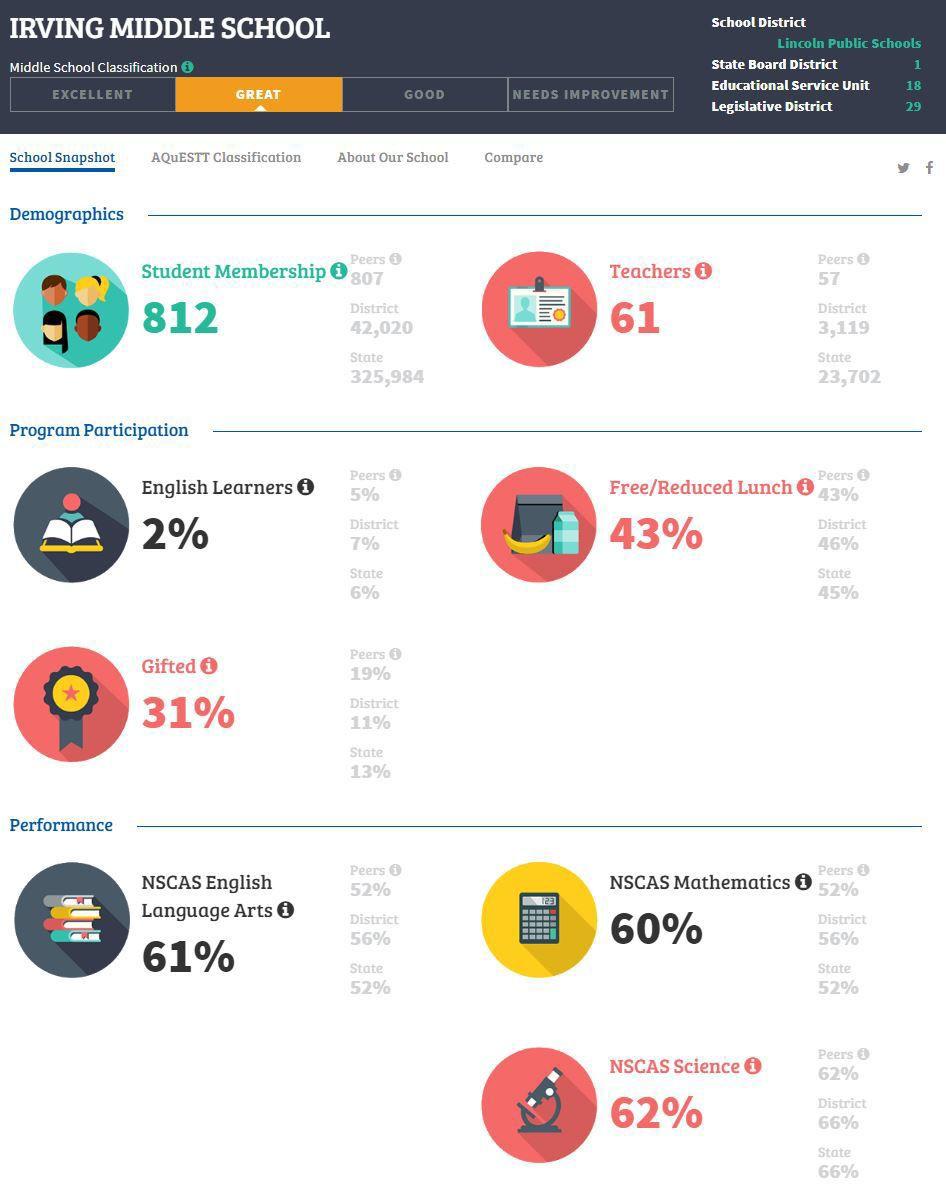 Lefler Middle School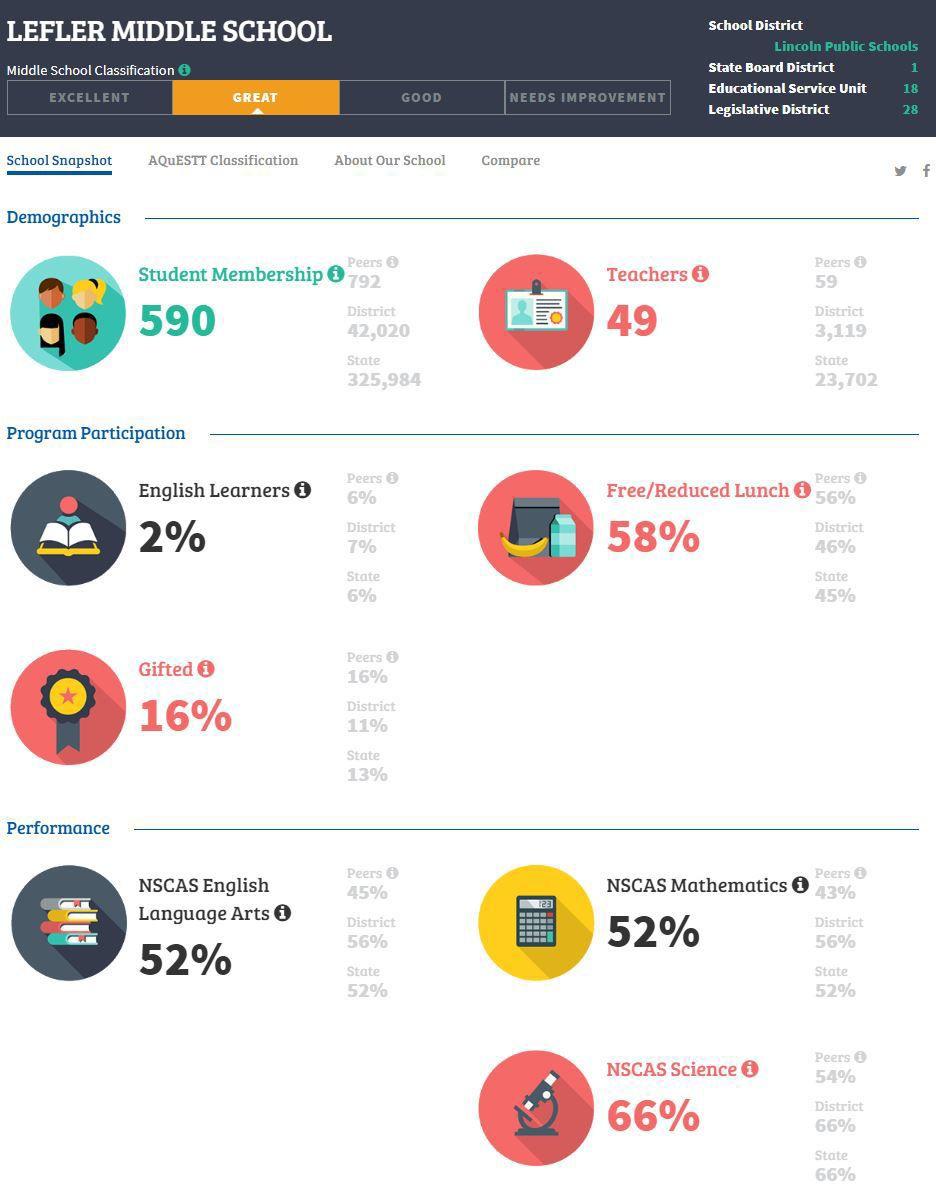 Lux Middle School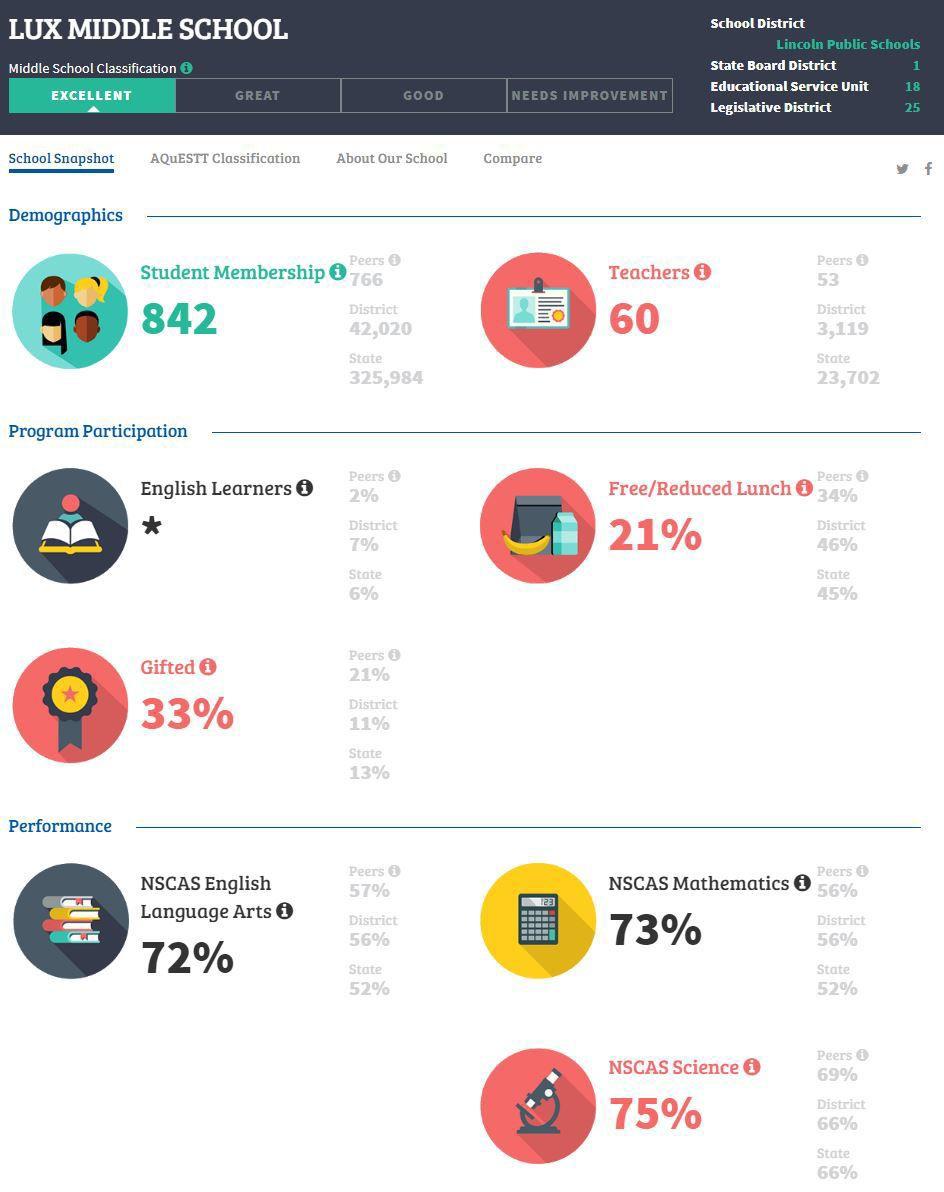 Mickle Middle School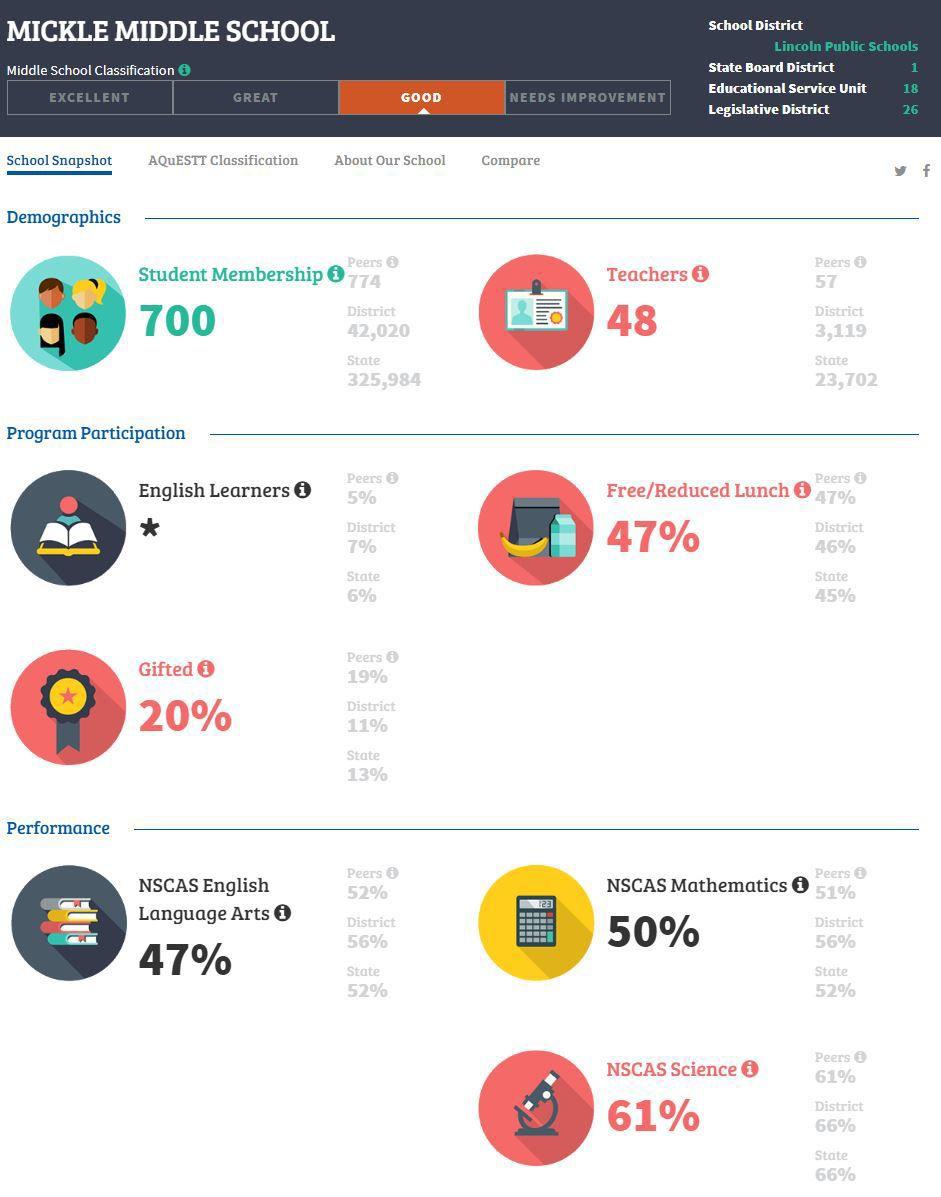 Moore Middle School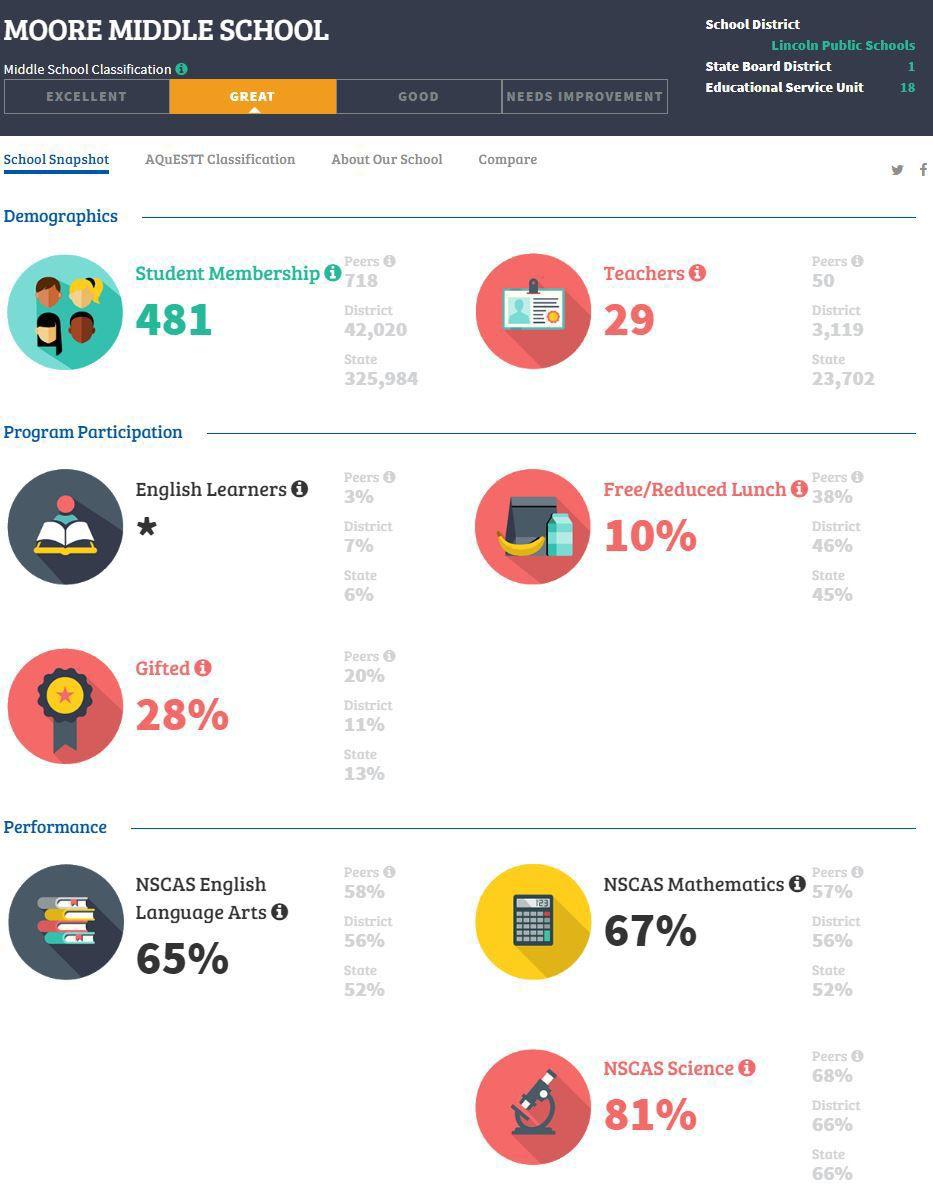 Park Middle School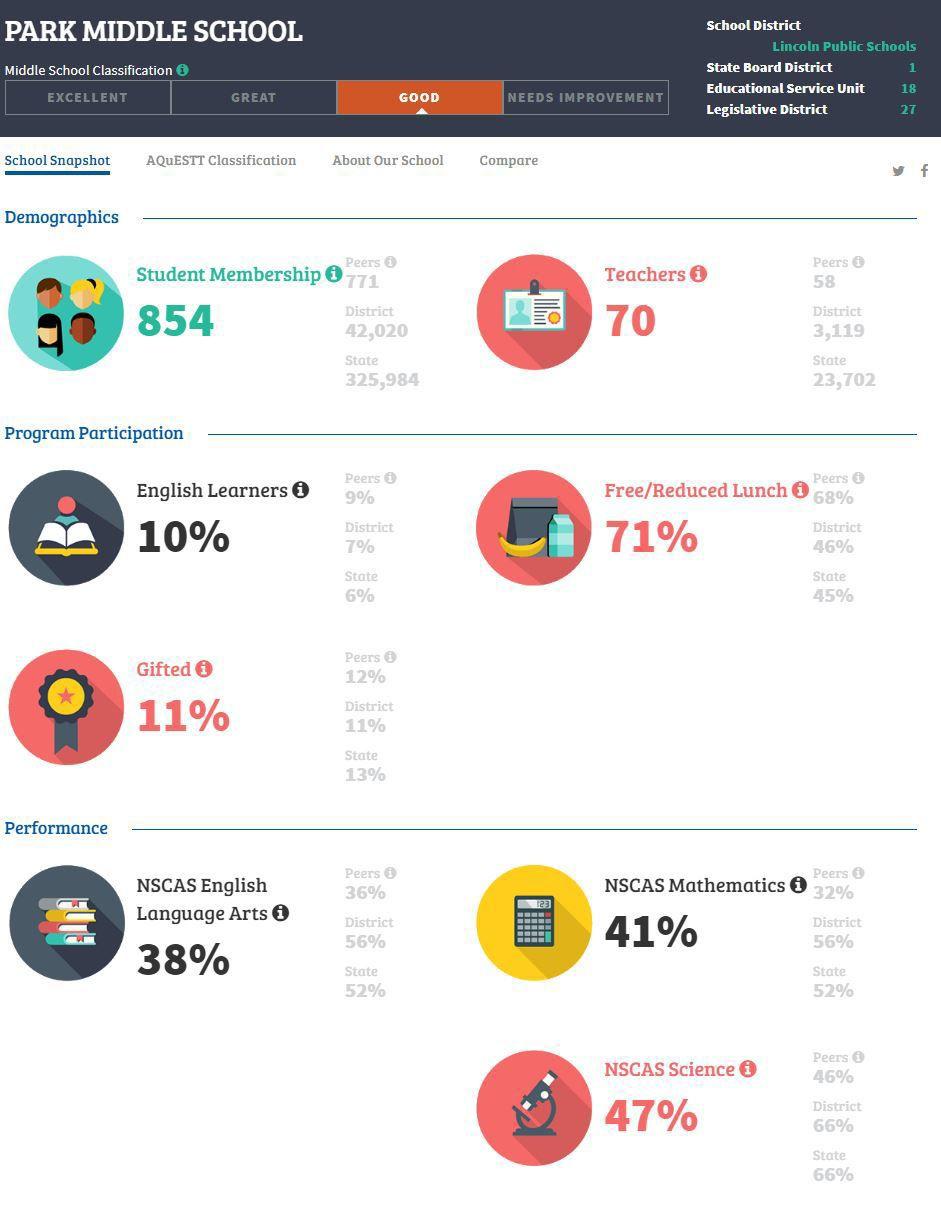 Pound Middle School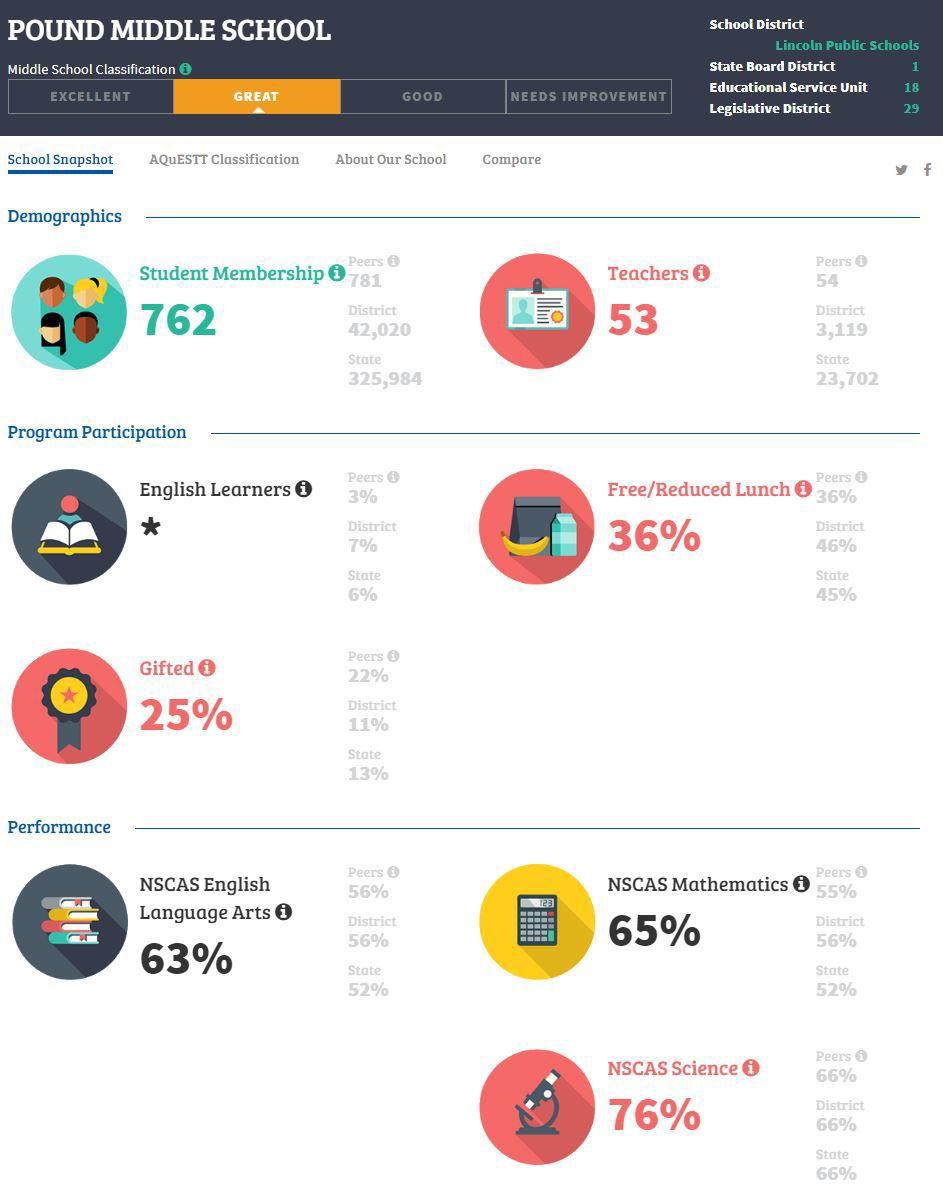 Schoo Middle School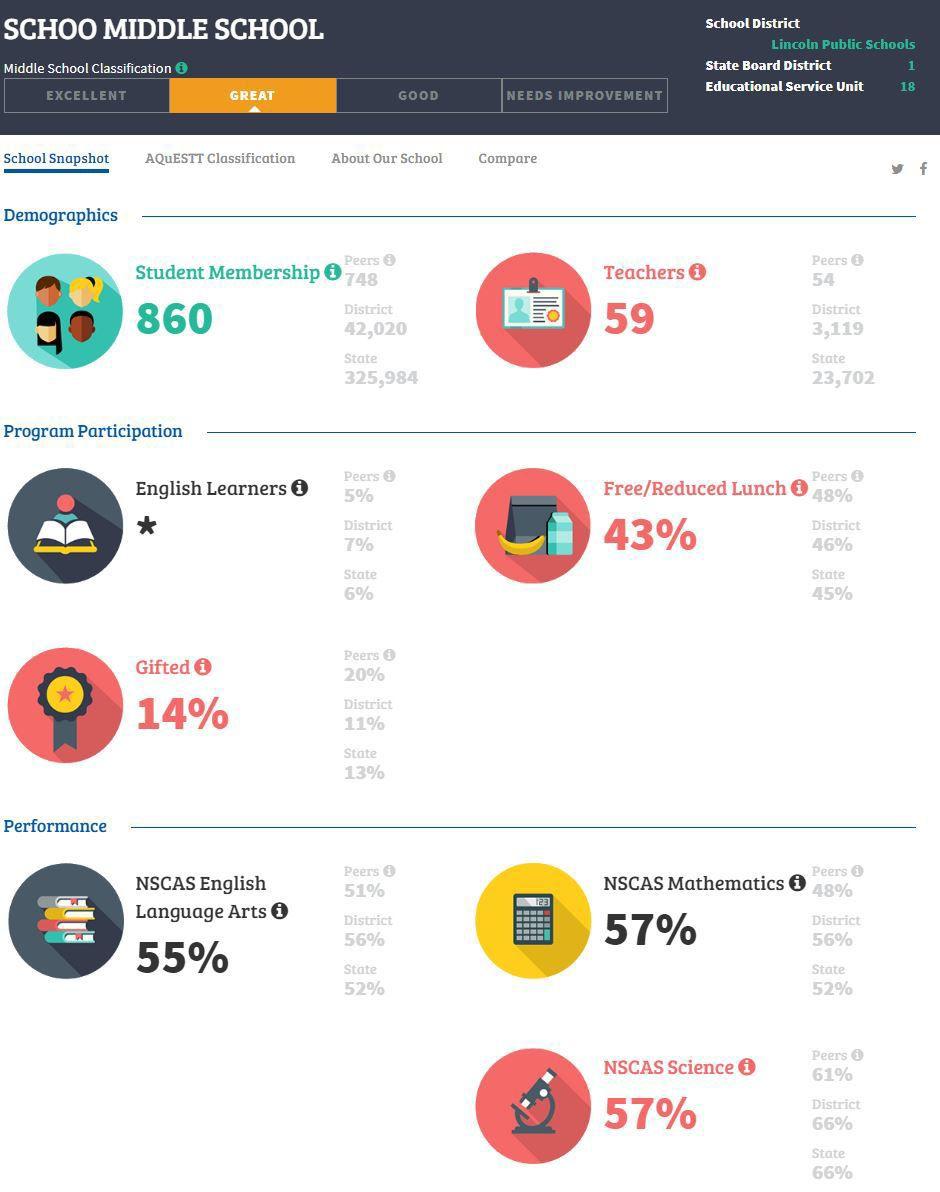 Scott Middle School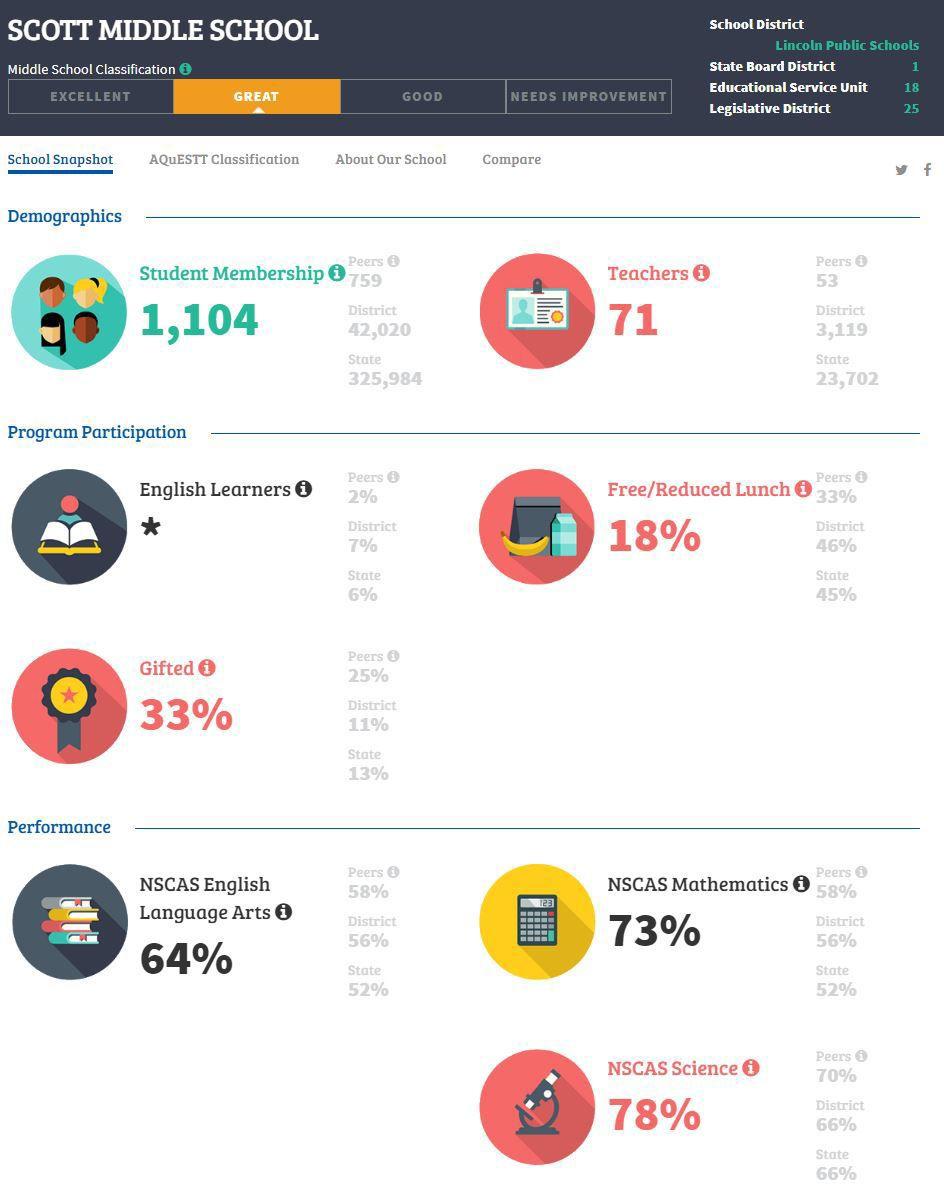 Lincoln East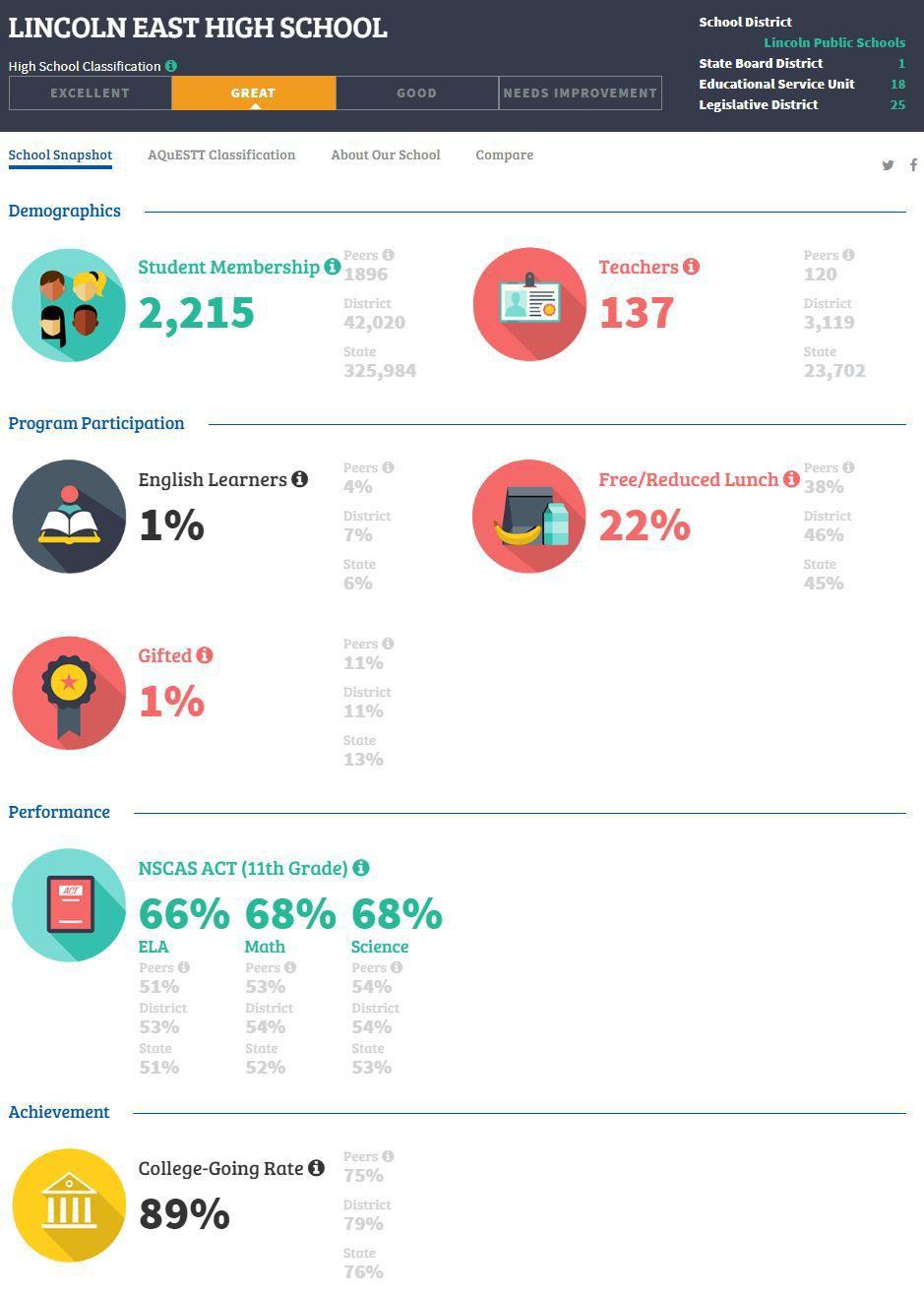 Lincoln High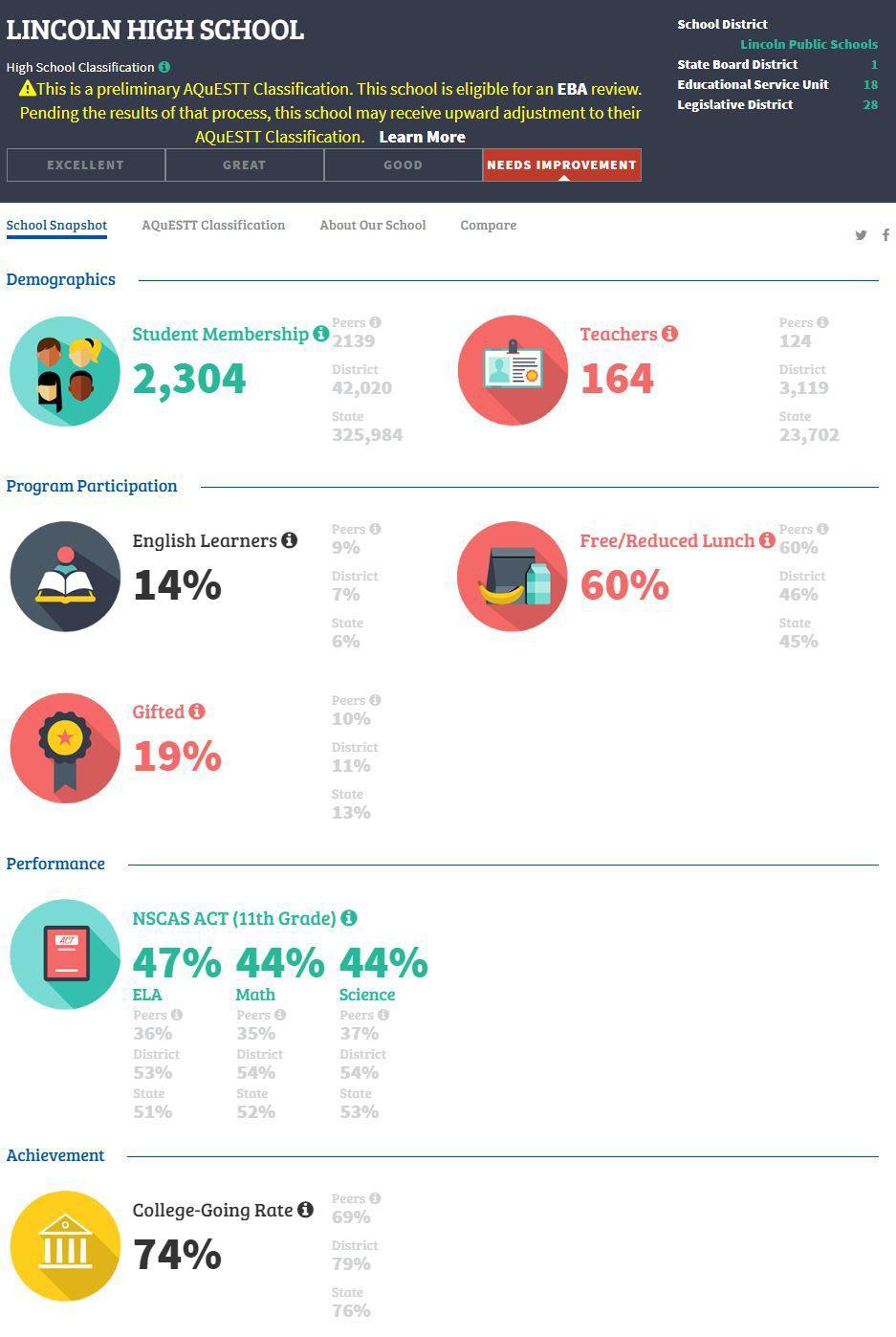 North Star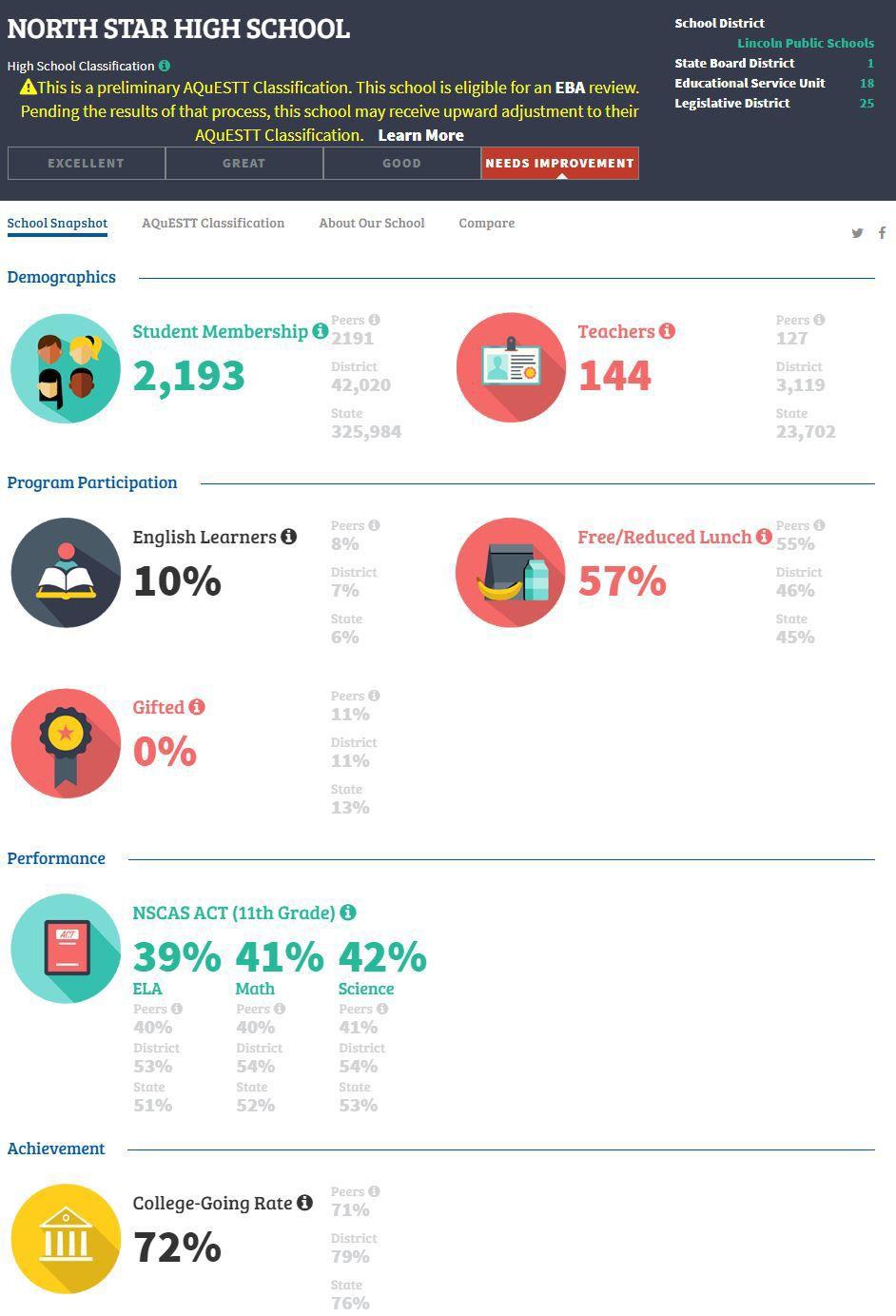 Northeast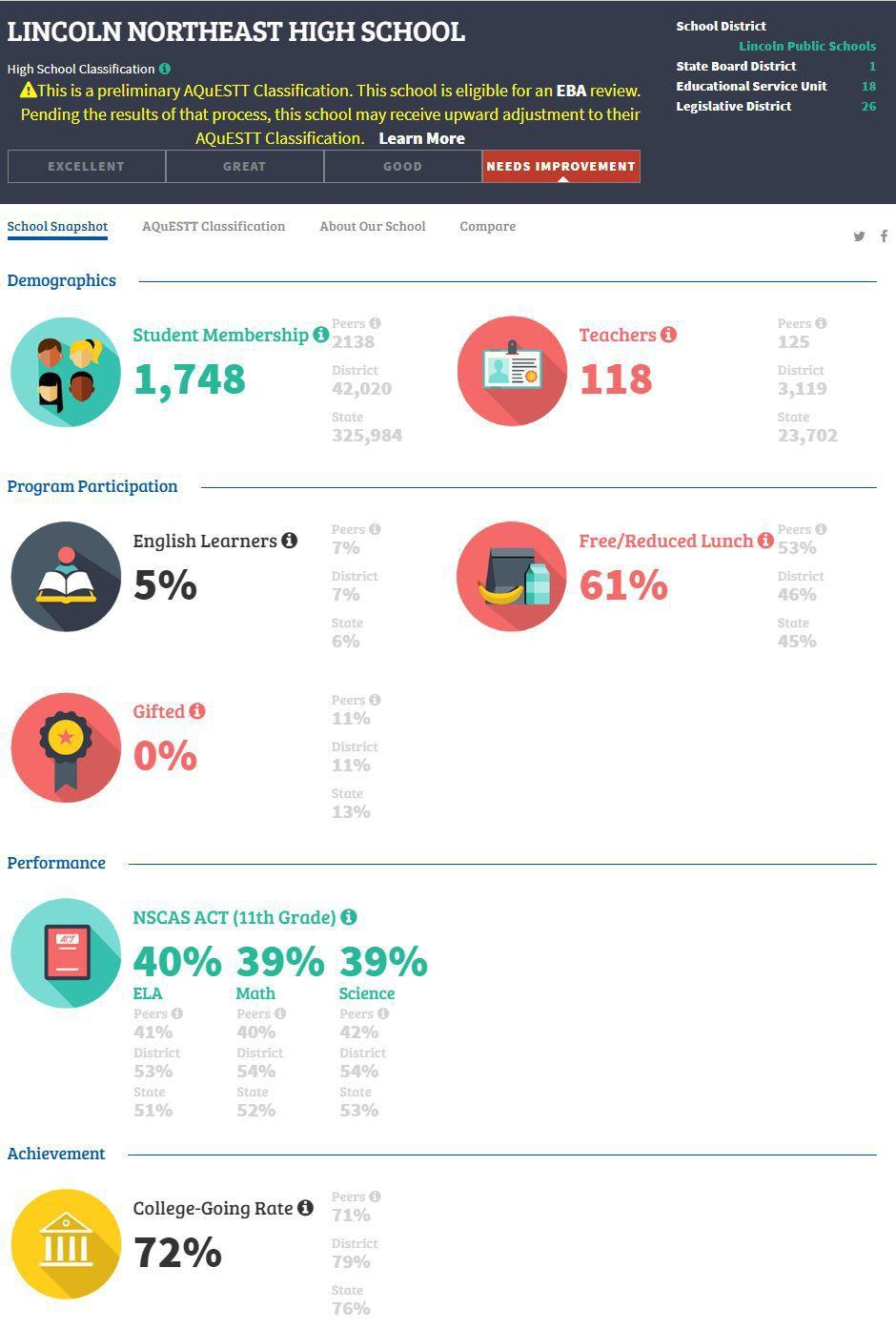 Southeast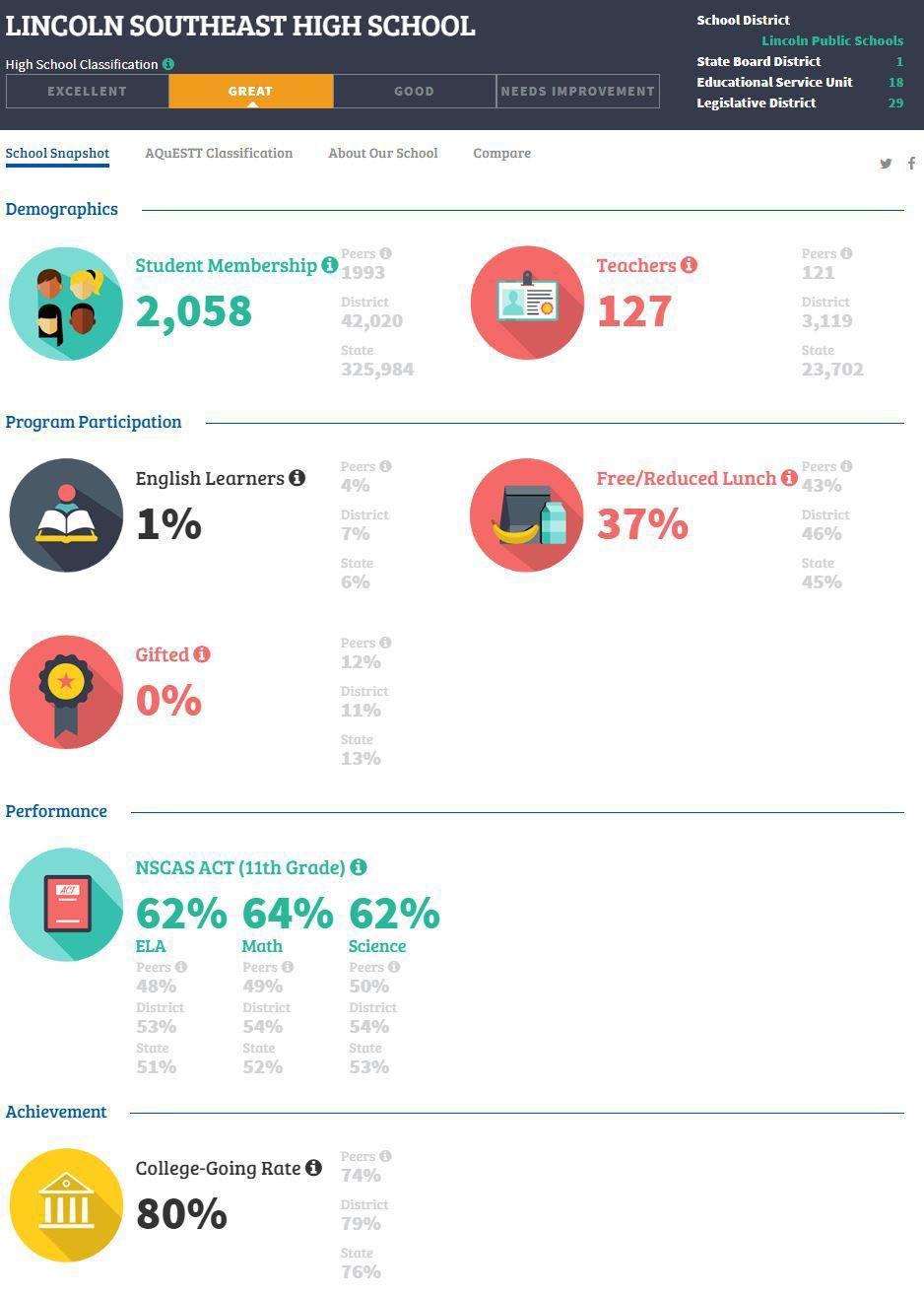 Southwest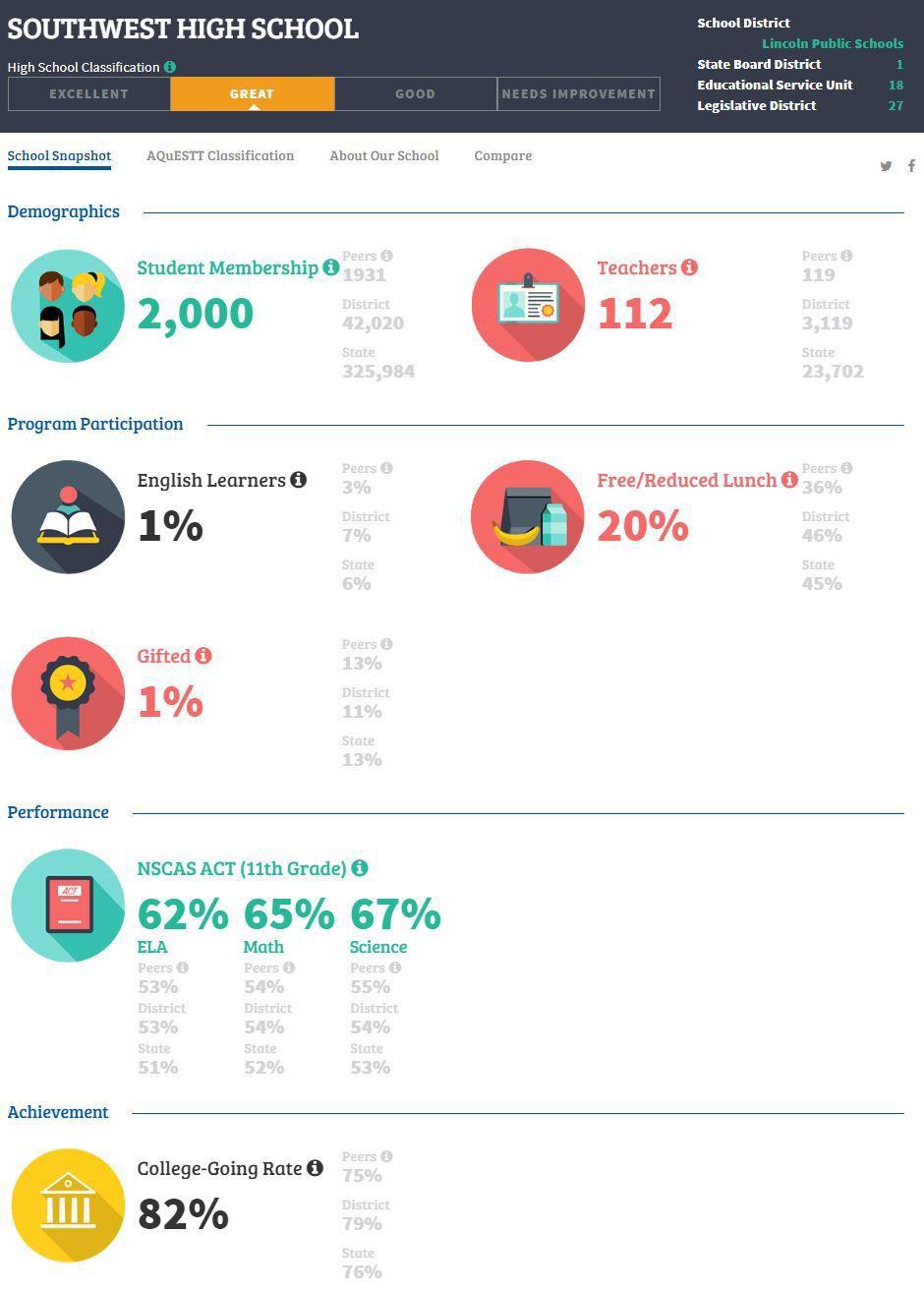 State of Nebraska