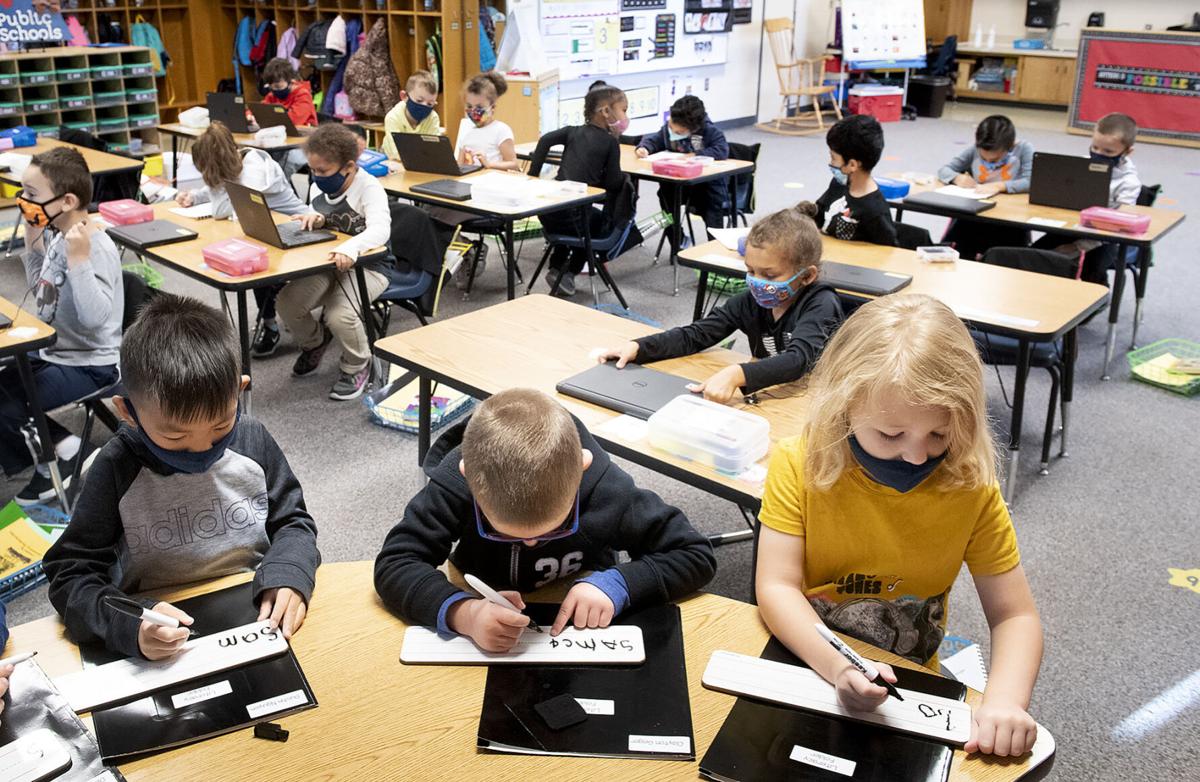 Zeman Elementary has a dubious — and worrisome — pandemic-related distinction: 10 positive COVID-19 cases, the most of any public elementary school in Lincoln, more than double that of any other.
As of Monday, Lincoln Public Schools had reported 207 positive cases in schools since the school year began Aug. 13, according to a tally of messages sent to parents, and district officials say none of those — including those at Zeman — show evidence of school spread.
Contact tracing is done on all confirmed positive cases, which includes identifying close contacts inside and outside of school and tracing the exposure to a source, said Wendy Rau, LPS supervisor of health services. 
LPS officials have been careful to acknowledge it's impossible to completely eliminate all spread of the virus. But Rau said so far all positive cases, including those at Zeman, have been traced to a source outside the school setting — someone else in the house, sleepovers, other social gatherings.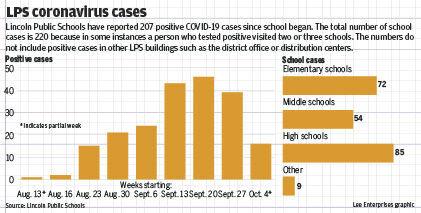 "Of course, we are collaborating with the Lincoln-Lancaster County Health Department," Rau said. "We are working with them to make the decision of whether they think this would be school spread and whether we should take further action. So far we haven't had to," she said.
That further action, she said, could involve a situation such as an American Legion baseball team this summer, when three team members tested positive. Although they had some outside contacts, officials were unsure those were the sources of the exposure, so the entire team was asked to quarantine, she said.
The 207 positive cases in schools — a number that changes nearly every day — includes 10 instances where one person who tested positive was in two or three buildings, so all those schools were notified, but were the result of a single positive case. It does not include other district staff who tested positive in buildings such as the distribution center, district office or operations division.
Also, those family notifications include anyone in the building, not just students and staff. That means a school will be notified if a substitute teacher (considered a contract employee), student teacher, TeamMate mentor, therapist or another visitor at the school tests positive. The LPS dashboard includes positive cases of only staff and students.
LPS has not released the number of students who have had to quarantine, or a total number of staff who have quarantined. Its dashboard shows how many staff are quarantining on one day each week — 119 on Sept. 30.
The number of positive cases at Zeman alarmed many of the school staff, though Eric Weber, associate superintendent of business affairs, said some of the staff members who were gone involved those quarantining because of close exposures, not because they'd tested positive.
Others have questioned whether the protocols put in place — requiring students to wear masks, sanitize when they come and go from rooms and social distance when possible —  make it impossible to establish school spread, because by definition those protocols eliminate such a finding.
Rau said she doesn't see the protocols that way.
For one thing, she said, some students have mask exemptions and there are some parts of the day when students are not wearing masks, including lunch. Students take mask breaks, too, but those are supposed to occur when students are 6 feet apart.
"I see it as the district has been very strategic to put protocols together to create a safe environment. By doing that we've put together a very safe environment that can limit close contact."
District officials monitor for trends in schools and more closely monitor and trace the exposure source when there are at least two cases reported within 14 days.
There's growing evidence, too, she said, of the effectiveness of masks.
"The evidence is out there that wearing the mask works."
Once LPS confirms a positive case, school nurses — all of whom have been trained — begin the contact tracing process, looking back 48 hours from the time symptoms began or, if there were no symptoms, from the time of the positive test results.
They look at all the places the person has been: in classrooms, the media center, participating in sports or on a bus. They ask teachers if there were any times the person was out of a mask for more than 15 minutes. Lunch is a particular concern, she said. Plastic barriers put on the tables negate close contact for students sitting across from each other but not next to each other, she said.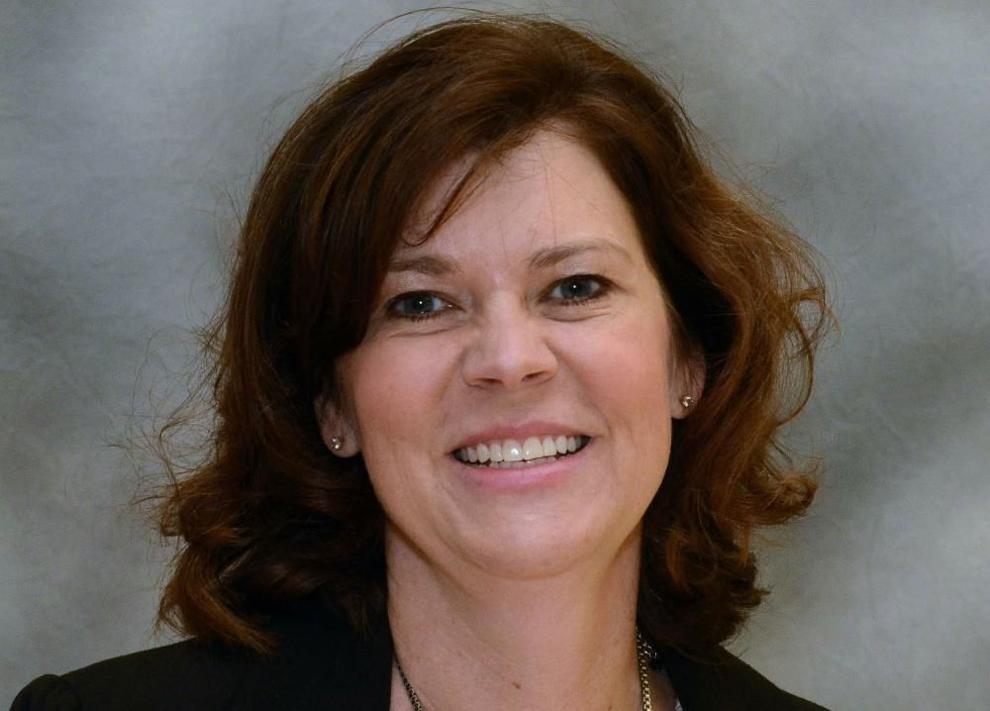 Elementary schools and many of the middle schools have begun using some sort of seating charts at lunch. In high schools officials often use video from the cameras installed some years ago for security purposes to help track the time out of masks, Rau said.
LPS worked closely with the Health Department on notification, including close contact outside of school, and to determine which cases involve school spread.
Students or staff with chronic conditions such as allergies can remain in school if approved by their doctor, Rau said.
Two or more cases that happen within 14 days at the same school or smaller subgroup within schools — a classroom, for instance — are more closely monitored by district staff, Rau said, with special attention paid to identifying the source of the exposure.
Students or staff who test positive must isolate for 10 days, and those who are determined to be close contacts must quarantine for 14 days, regardless of whether they test negative. Those with symptoms must quarantine, but can return to school if they test negative. Quarantining can extend to 24 days because if the close contact is a household member who tested positive, others in the house must quarantine 14 days after their isolation period is over.
Although the 207 positive cases represent less than 1% of students and staff working in schools, determining a positivity rate at LPS is difficult without knowing the total number of tests done.
The 220 positive cases in schools (including those cases in which the same person visited different schools) affected elementary schools 72 times, middle schools 54 times, high schools 85 times and specialized programs, focus programs or, in one case, a bus, nine times.
Not only do the six high schools have the largest populations — although just half the students have been in the school at one time because of staggered schedules — they've also got the most cases. 
Cases at high schools range from nine at Southwest to 21 at North Star. LPS officials said there have not been any additional large quarantines of high school sports teams except those involving Southwest's freshman football team and Lincoln East's volleyball team.
In middle schools, the number of cases at each school range from eight cases at Lux to one case at both Irving and Dawes.
Not all the 39 elementary schools have had positive cases and with the exception of Zeman, those that have range from one to four cases.
Rau said the district uses an electronic-tracking system to record all data regarding positive cases and close contacts, and so far health officials believe it has worked to prevent school spread. 
"It's been very strategic how we've put protocols in place to keep a very safe environment."
Photos: Lincoln's pandemic scene