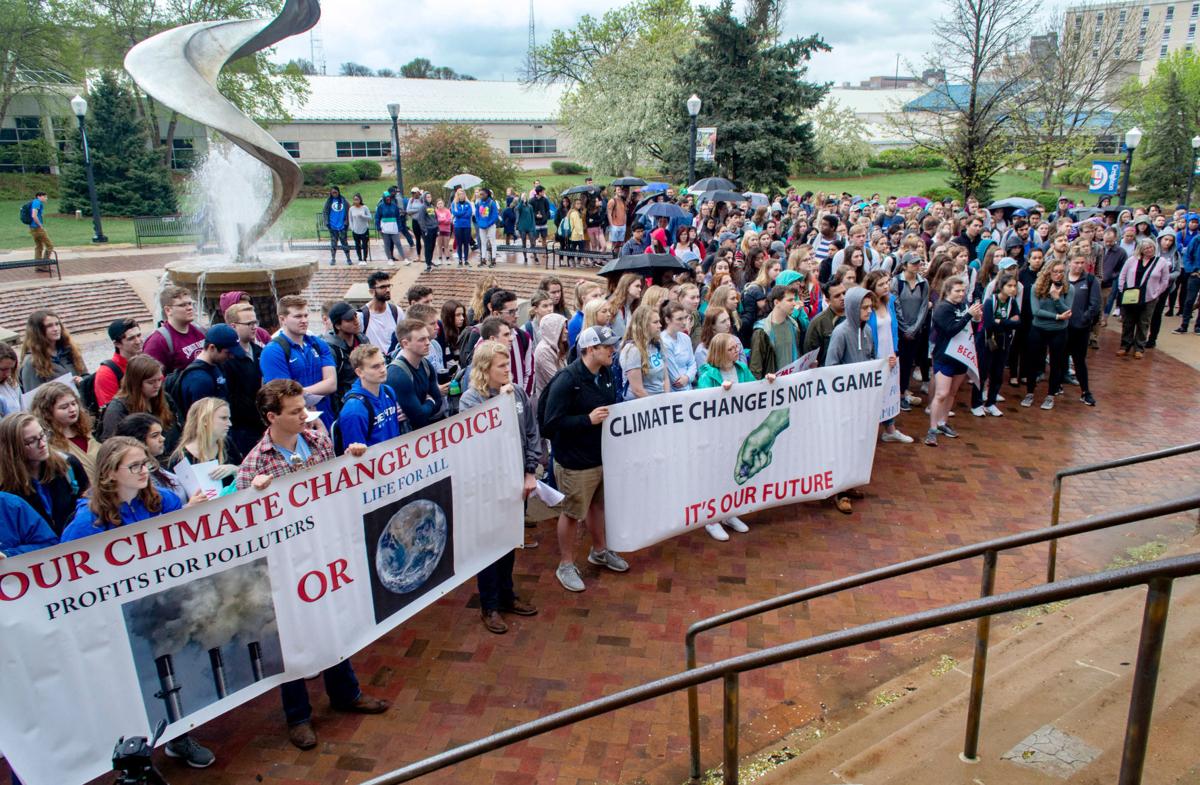 At the urging of a petition signed by more than 500 students earlier this year, Doane University became the first college or university in Nebraska to announce it would divest from fossil fuels.
By 2030, Doane will abandon investments in oil and gas companies that make up about 1.6% of its total endowment, the Board of Trustees decided in May, and will avoid future investments in that sector.
Students who backed the petition at the private university in Crete chalked the announcement as a victory in the long campaign to combat climate change.
But, they said, while the effort to create a more sustainable environment may be the overarching goal, it was a different pitch that won the day.
"Many students understand climate change is a thing, but when it comes to discussing solutions, that's where we typically lose a lot of interest," said Zachary Renshaw, a senior and third-generation Doane student from Sioux Falls, South Dakota, who led the petition drive.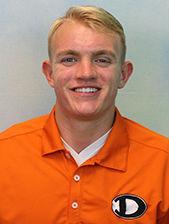 The S&P Fossil Free Index has outperformed the standard S&P Index for the last five years. Highlighting how investment portfolios that include fossil fuel companies lagged behind those without was a message students understood and could support, even if they may be leery of the politics surrounding climate change, he added.
"Every year, we get an email about tuition increases, so it's easy to think about long-term financial concerns if our investments start to fail," Renshaw said. "When we started talking about tuition increases and stock values and where Doane's investments were located, people started to grasp it."
Doane isn't alone in using this strategy. At Creighton University in Omaha, nearly 86% of those who cast ballots in a student referendum in November said they supported divesting from coal, oil and gas companies.
The 11-page referendum argued Creighton should immediately freeze any new investment in fossil fuel companies, and should in five years' time divest the 2% of its holdings in the top 200 highest carbon-emitting companies.
The proposal also recommended Creighton completely divest from fossil fuel companies by 2050 — the goal the university set to become 100% carbon-neutral.
Michael Galeski, a senior from Omaha, said in addition to aligning with Creighton's own sustainability goals, the plan offered a reasonable road map for the university to draw down the 10.6% of its roughly $568 million endowment invested in the companies contributing most to the "climate crisis."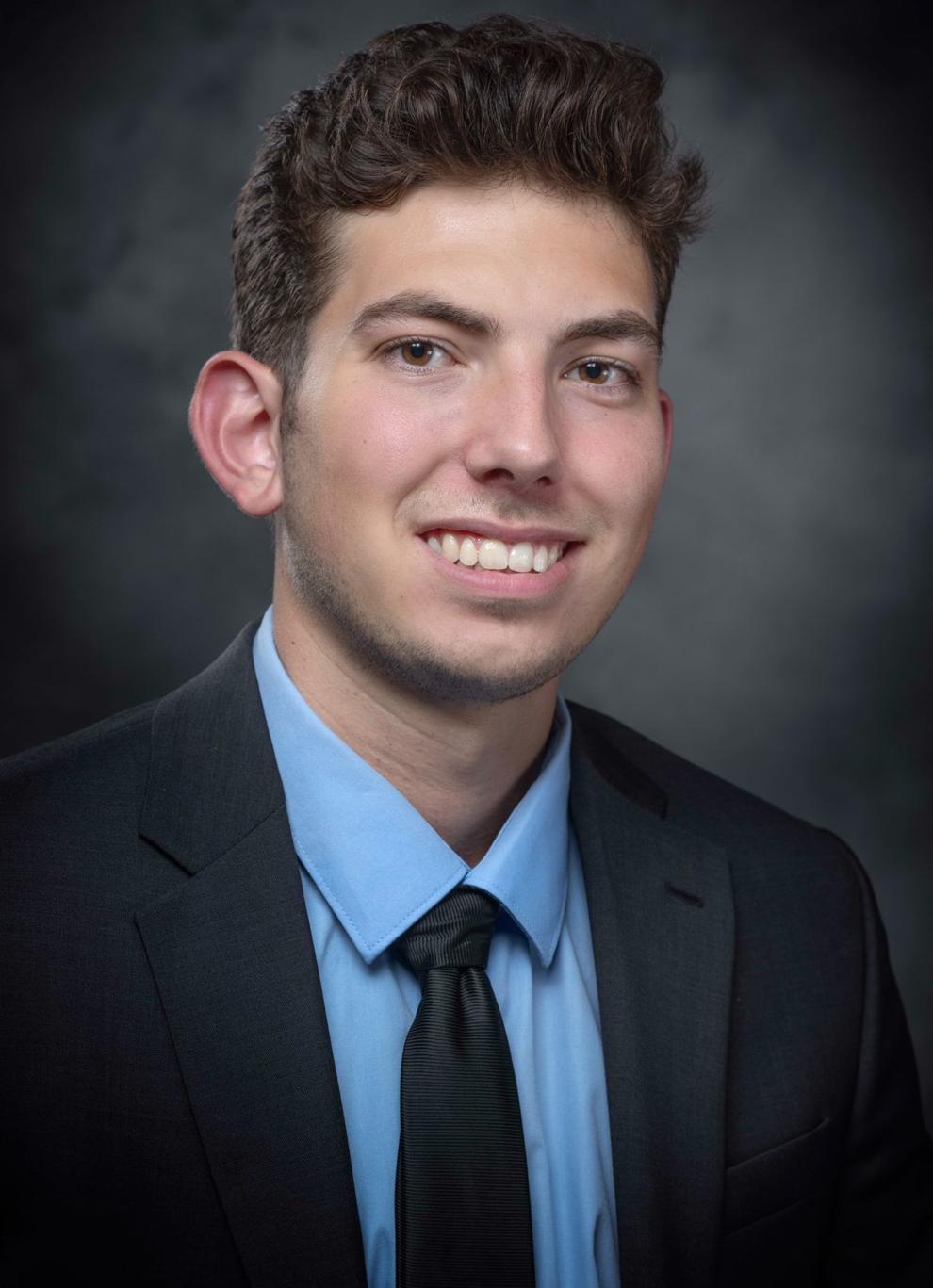 Students at Creighton saw it as a way to be responsible, both socially and fiscally, Galeski said.
"Business and economics majors designed our proposal," said Galeski, a sustainability major who earned a Rhodes Scholarship and competed on "American Ninja Warrior." "We learned we could be making a lot more money in our endowment if we were to divest from fossil fuel."
Campaigns more common
Divestment campaigns have become more common over the last few years, according to Richard Brooks, a campaign coordinator at 350.org, an international organization that works with activists to oppose fossil fuels projects and pushes for renewable energy solutions.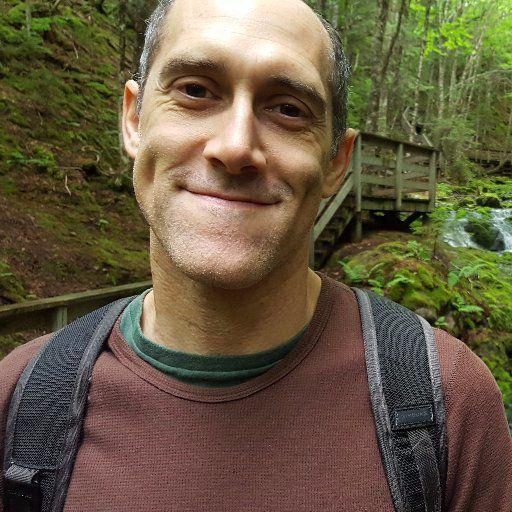 To date, more than 1,100 institutions globally have committed to divesting a total of $11 trillion from holdings in coal, oil and gas, Brooks added. About 15% of the institutions are colleges and universities spread across the globe.
In the U.S., the movement received a recent boost when the University of California, which enrolls 280,000 students and employs 227,000 faculty and staff, announced in September its plans to divest.
"We believe hanging on to fossil fuel assets is a financial risk," the university's chief investment officer and investment committee chair wrote in a joint op-ed shortly after the announcement.
And divestment was at the center of a recent protest by students at Harvard and Yale who conducted a sit-in during halftime of the annual match-up between the Ivy League schools' football teams.
The student action came after both universities' administrations said that by maintaining their multi-billion endowments invested in fossil fuels, they had more leverage to shape those companies' behaviors.
Back in Nebraska, Creighton's president, the Rev. Daniel Hendrickson, rejected the students' call to divest the school's endowment, saying while there were compelling arguments to be made, there was also confusion over the efficacy.
"We have decided at this time that implementing a policy of total divestment from fossil fuel companies as outlined in the recent nonbinding student referendum does not align with our goal of a properly diversified endowment," Hendrickson wrote in an email to students.
Galeski said the administration wrongly characterized the plan outlined in the referendum — the proposal recommended gradual action, not an immediate sell-off of Creighton's fossil fuel investments — and has cut off communication with the student leaders pushing for divestment.
The rejection has pushed members of the student body to action and further response from administration. Blue T-shirts emblazoned with "Divest Creighton" have prompted administrators to issue a cease-and-desist letter.
"Your use of Creighton's name and facilities is an impermissible infringement upon the university's rights, and conveys the erroneous impression that the efforts of your unregistered student group are endorsed and supported by the university," wrote James Jensen, Creighton's general counsel.
Galeski said the students are open to a dialogue with administrators to understand the rationale for rejecting the referendum, but added the reaction has more students joining their cause.
"I think Creighton's administration is underestimating how many students are really passionate about this," he said.
When an impasse over divestment occurs, said Rachel Schlueter, who has coordinated with students at both Creighton and Doane through DivestEd, a part of the nonprofit Better Future Project, students will begin to use other means available to them.
"You may never know why folks are not responding to your moral or financial argument," Schlueter said. "In those moments, there isn't much more they can do, so they turn to direct action as a way to apply pressure."
Direct action can include sit-ins, or campus rallies to recruit more students, or demonstrations such as the recent climate strikes, she added.
Conversation ignites at NU 
For students at the University of Nebraska-Lincoln, the energy from past efforts to ban plastic bags on campus, improve recycling and hold routine climate strikes is being channeled into an upcoming push for divestment, according to Brittni McGuire, who said the campaign was identified as a priority at a fall brainstorming session for Sustain UNL.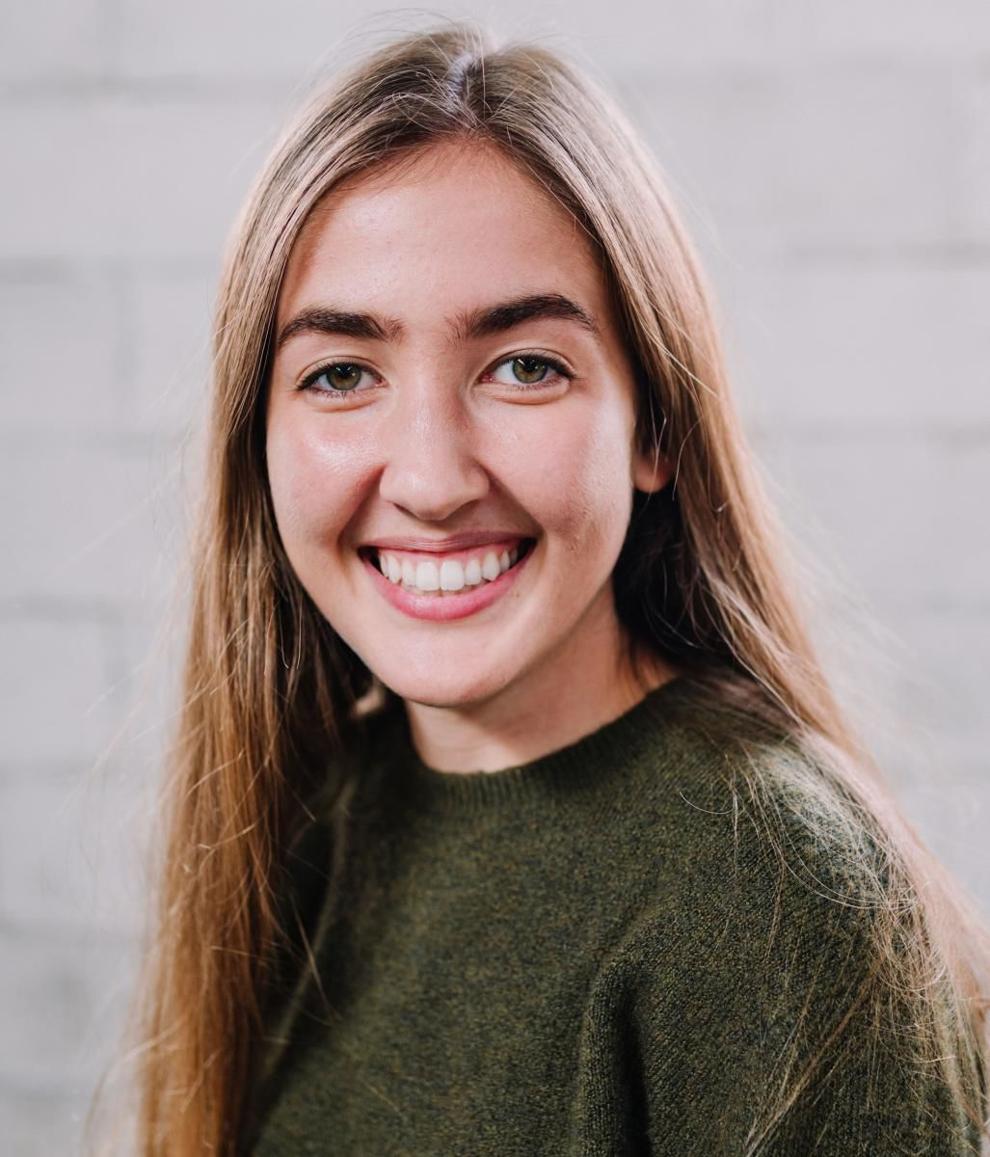 "The conversation around climate change has really ignited in this past year," she said. "More people are seeing it as a crisis because it is, and I think there's just more urgency around it. People are wanting to take action to the scale of the crisis."
At the same time, the Environmental Law Society at the UNL College of Law was also gathering facts to begin making a case for divestment, said law student Seth Keith.
Members will meet with investment managers at the University of Nebraska Foundation early next year to begin a conversation about divesting the roughly 5.8% of university assets held in fossil fuel companies.
According to figures provided by NU, roughly $92 million of the $1.5 billion the NU Foundation manages in investments is potentially tied to fossil fuel companies.
Chris Kabourek, NU's vice president for business and finance, said administrators and the Board of Regents who serve on the Business Affairs Committee will also have a conversation in January about what — if any — adjustments the university will make in how it invests.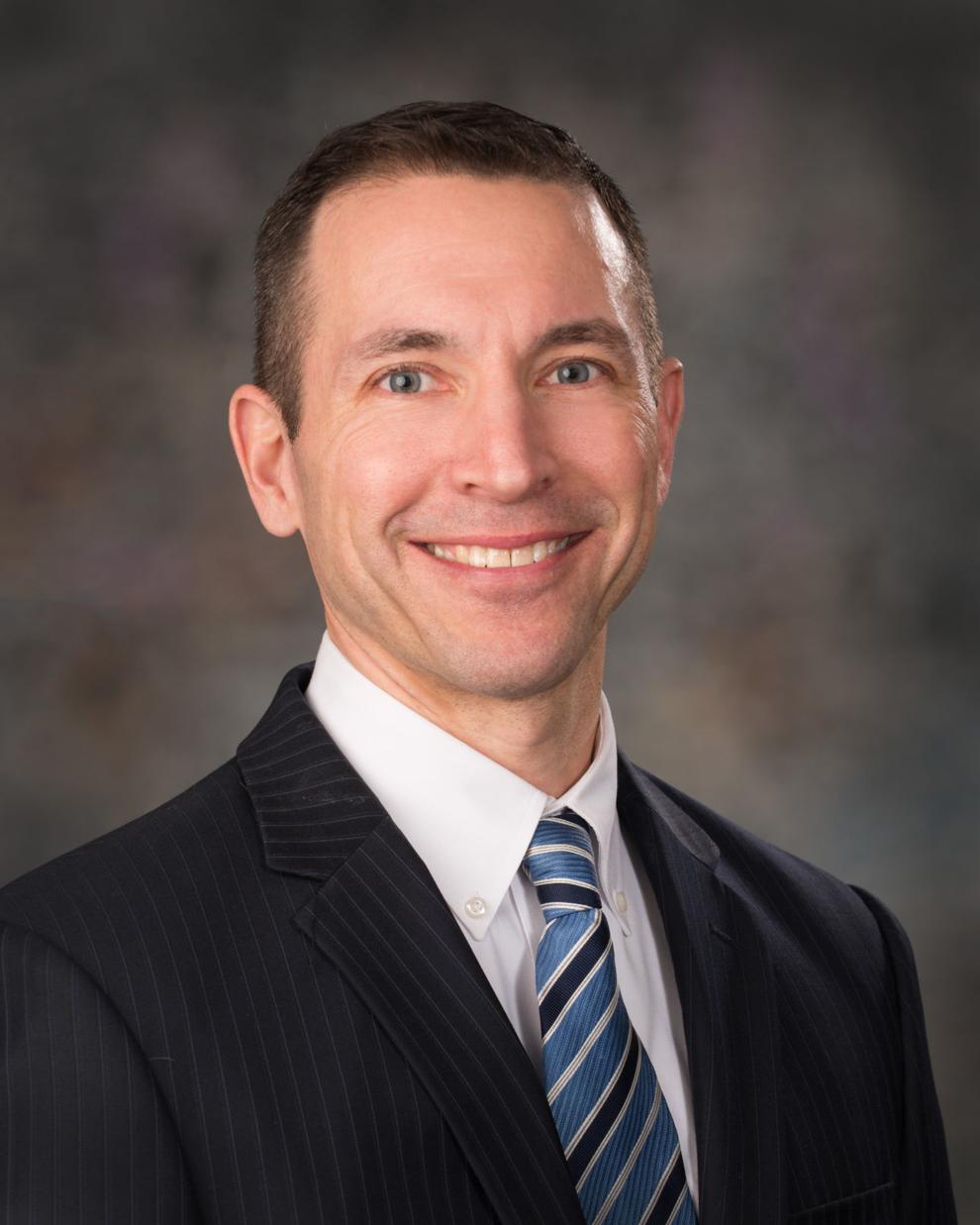 "A lot of places are getting out of fossil fuels, not as a reaction to protesters or complaints," he said. "The future returns of those companies just don't look very good."
Any decision, Kabourek added, would need to be made by regents, with input from stakeholders and the NU Foundation. If NU were to divest, foundation spokeswoman Dorothy Endacott said, it could take about a decade, when contractual obligations for private investments expire.
McGuire said Sustain UNL and the Environmental Law Society will push for divestment, saying more students realize the consequences of climate change and are committed to action.
"It's very hypocritical to invest so much in students' futures while at the same time investing in something that's destroying it," she said. "It's as simple as that. We just can't do it."
Similar to South Africa divestiture

While the fossil fuel divestment campaign continues to gain momentum, supporters point to the similar effort of divesting from South Africa that took hold on college campuses in the 1980s.
The earlier effort used financial pressure to stigmatize companies working with the apartheid government to end those relationships, achieving a moral end.
UNL was part of that effort, too, after a 1923 graduate donated 1,300 South African gold coins to the university, the equivalent of about $800,000.
Omaha Sen. Ernie Chambers threatened to slash the university system's budget by an equal amount unless other lawmakers supported his call for Nebraska to divest. Senators with close ties to the university soon joined, and Nebraska became the first state to impose economic sanctions against South Africa.
Chambers said divestment efforts — such as the one he led against apartheid more than three decades ago, as well as the current groundswell of fossil fuel company divestment — are an effective tool of raising issues in the public conscious.
"If you can get enough public interest generated, the politicians will begin to take notice," he said. "When they see it may be a basis for political action against politicians, then you'll see some of those politicians speaking out and maybe taking some action.
"But it's going to be a gradual, incremental movement against extremely powerful financial interests," he added.
Renshaw, who led Doane's effort to divest, said the campaign sends a "more significant" message to fossil fuel companies than protests.
"Protest is important, and that's an important action against the climate crisis," he said, "but divestment sends the message that we don't believe in the long-term viability of your company and we're choosing to put our money elsewhere."