At 63 mph, a half-ton pickup can slice wood into splinters and tangle steel like tin foil.
But even at that speed and the wanton destruction a crash can create, the bullnose guardrail designed and built by University of Nebraska-Lincoln engineers will slow and halt a Dodge Ram truck.
"So long as we can keep it contained, it will look pretty good," said Bob Bielenberg, a researcher at UNL's Midwest Roadside Safety Facility, a unit within the College of Engineering.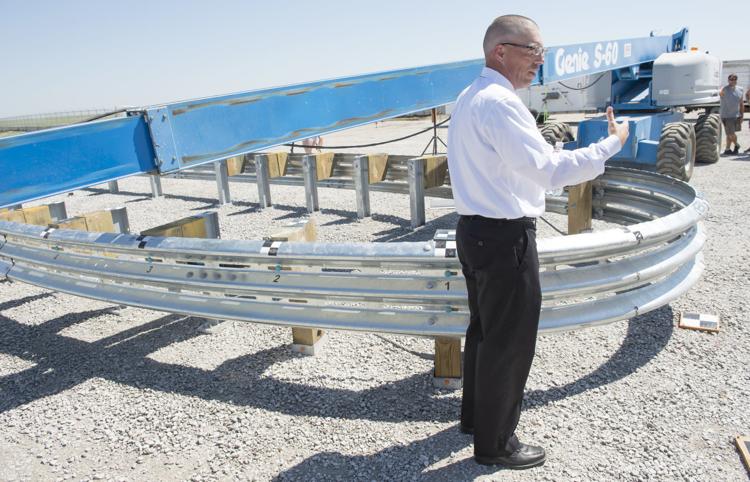 Known best for developing the SAFER barrier credited for saving lives of race car drivers at NASCAR and IndyCar series tracks across the U.S., the engineering group also designs and tests safety systems for those who don't approach 200 mph behind the wheel.
But to do so requires deliberately crashing cars, pickups and tractor-trailers into guardrails and barriers found along highways and interstates all over the country at the facility's outdoor proving grounds, a hybrid research lab and demolition derby course at the Lincoln Airport.
Tuesday, the team conducted its seventh test of an improved bullnose guardrail originally developed by Bielenberg in the late 1990s to ensure that the safety system meets new standards UNL experts helped write.
Bielenberg said the guardrail is designed to buckle under the pickup's force; the snapped wooden beams and folding corrugated-steel rails essentially catching the runaway vehicle and bringing it to a relatively safe stop.
Using a high-resolution speedometer allowed test technician and shop manager Alex Russell to ensure the pickup struck the guardrail at the desired speed.
Jim Holloway, the test site's director, said researchers were looking for a "controlled stop."
"We want the system to break away, bend and deform to absorb all the impact energy," he said.
The 20-second test provided the Midwest Roadside Safety Facility researchers gobs of information to pore over, including video of the crash where they will be able to scrutinize what broke, deformed and moved within the guardrail at up to 1,000 frames per second.

You have free articles remaining.
Researchers will also have data collected from instruments meant to record deceleration and energy transfer, as well as more-primitive measurements such as those recorded by law enforcement to recreate a crash site.
Considered together, Bielenberg said UNL will be able to communicate the results of the test to transportation departments across the region, allowing state officials to make more informed decisions on improving the safety of their roads.
Unsuccessful tests also provide insight, Bielenberg said. In April, the bullnose guardrail failed during a similar test, as a lower-profile car slid underneath the pair of cables that reinforce the corrugated rails.
"We took that test and added a third cable even lower to prevent that from happening," Bielenberg said. "We've conducted several successful tests since then."
The Midwest Roadside Safety Facility bases its tests on reconstructions of actual crashes, and can account for up to 95 percent of all highway guardrail impacts by bracketing its tests between certain variables, Bielenberg said.
By keeping speeds within a tight range near 62 mph and impacts at angles within 25 degrees to the nose of the vehicle, "you're covering most everything we see on the side of the road."
"It's not everything, by any means, but it's the majority," he said.
On hand to witness Tuesday's test was NASCAR Xfinity Series driver Michael Annett, who said he has experience with the Midwest Roadside Safety Facility's contribution to motorsports.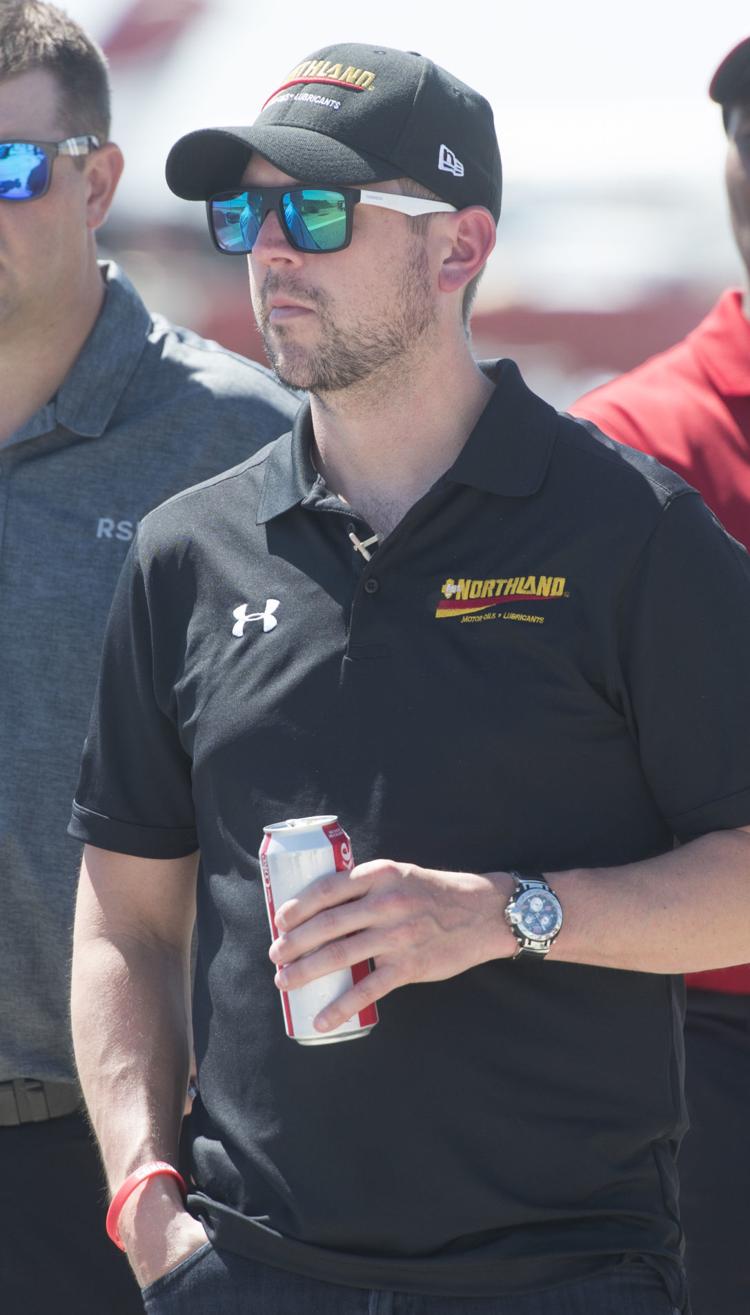 "I've tested it out plenty of times and I know for a fact that while I've had injuries, they could have been a lot worse if that SAFER barrier wasn't there," Annett said.
The Des Moines, Iowa, native said it's comforting to know engineers continue to explore new ways to improve safety, both for race car drivers and fans and others who travel the nation's roadways.
"It's more scary going down the interstate than it is strapping into a race car at Daytona," Annett said.