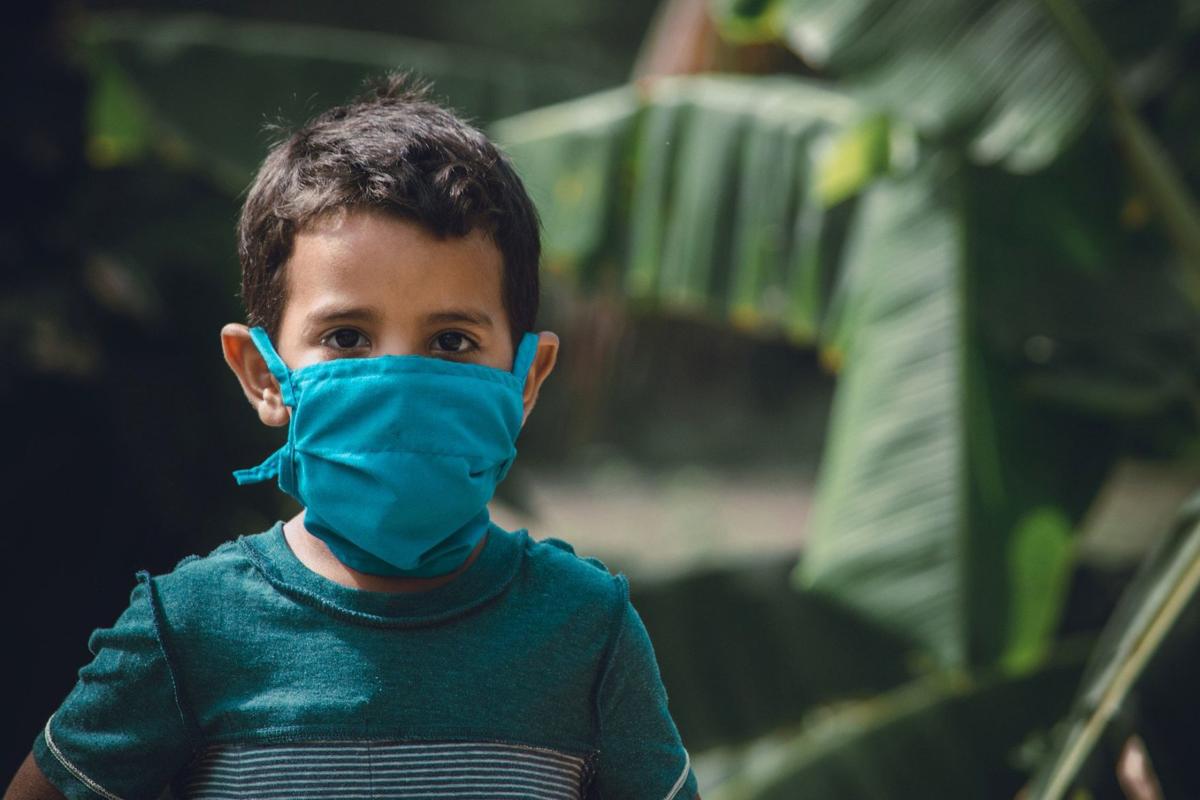 Parents who oppose having students and staff wear masks when school resumes in the fall asked the Lincoln Board of Education to reconsider the requirement.
Numerous parents raised concerns that wearing masks could trigger anxiety attacks in students who've suffered trauma such as sexual abuse, that those with special needs could be adversely affected by having to wear masks, and that it would impede all students' social development. 
Several parents argued some evidence shows masks can cause harm, such as reducing oxygen levels, that the virus isn't that dangerous and that it's unrealistic to ask young students to wear masks. 
Reggan Simons said she and a group of concerned citizens started an online petition that opposes requiring masks in schools and remote learning in the fall that gathered 2,000 signatures in two days. Requiring masks sends the message to kindergartners who should be learning to socialize and share that they're dirty, that they should fear germs and can't touch their friends, she said.
Several parents also argued that LPS couldn't legally require masks and that schools should follow the advice of the governor, who encourages the use of masks but threatened to withhold federal pandemic relief funds for communities that require masks in government offices.
School board member Bob Rauner, a doctor who's spent much of his career in the public health arena, took issue with several of the arguments put forth by speakers, saying some of the research cited as saying masks aren't effective were taken out of context, as well as comments about the danger of the virus. 
He shared letters from the Lancaster County Medical Society signed by more than 100 local doctors, the Nebraska Medical Association and the Nebraska Academy of Family Physicians supporting the district's decision to require masks and take other safety precautions such as social distancing.
A few speakers said they not only supported the use of masks, but agreed it would be hard to make kids wear them safely and said the district instead should continue remote learning in the fall.
The district plans to send kids back to school in the fall with masks, though some form of remote learning could be used if virus cases spike.
Board members and school officials said accommodations could be made for students with special needs, such as using clear shields for students with speech or hearing disabilities. And parents who didn't want their children to wear masks could opt for remote learning.
After more than three hours of testimony — and appeals for the board to hold off on approving a $260,000 bid to buy masks — the board went ahead and approved the bid. 
LPS officials don't yet know the financial impact of the pandemic, which will not only include the cost of masks, but additional Chromebook bags, cleaning supplies and other protective equipment for school this fall. 
It will be the end of August before district officials will know the monetary impact of remote learning during the last quarter of the year, which included buying hot spots for students without Wi-Fi access and packets of learning materials distributed to the district's youngest students.
There will also likely be some savings in utility, fuel, supply and substitute teacher costs in the last quarter when students began working from home mid-March.
Liz Standish, associate superintendent of business affairs, said she doesn't yet know exactly what those savings will be and financial receipts are now in line with last year, though there appears to be some savings in utilities, transportation and maintenance costs. 
But LPS also is anticipating getting less money from a number of local funding sources such as motor vehicle taxes, fines and license fees and public power sales taxes.
Those sources totaled about $33 million last year and, so far, the district has collected about 10% less than it did at this time last year.
LPS officials will use its cash reserve to handle changes in the budget during fourth quarter, and it will have about $6 million in federal CARES Act relief aid to help reimburse pandemic-related costs it already has incurred and will incur in the future.
The money is part of $65 million coming to the state for education, which will be administered through the state Department of Education in the form of grants. The Lincoln Board of Education is expected to approve the grant application in July.
LPS can apply for $8 million of that, but some money is held back for fees and up to $900,000 will go to nonpublic schools in Lincoln.
Costs related to the pandemic include the purchase of masks, which LPS says it will require students and staff to wear, additional protective equipment for nurses, cleaning supplies, thermometers and Chromebook bags for younger students who will now take their devices home if remote learning is necessary.
On Tuesday, the board  also approved a bid for $352,470 to buy Chromebook bags.
See the top stories on coronavirus in Lincoln and Nebraska since the pandemic first affected the area in March.