On the last day of summer school Wednesday, Zacchaeus Jackson had one remaining task: a speech for his oral communications class.
It was about cereal, a group effort that involved a riff on the new movie "Uncle Drew" that he was ready to make happen, except — as he walked to class — there was his mom.
He wasn't prepared for that, but this was not a normal day in class, it was his last day, the final event before he picked up his diploma and the credits rolled on his high school career.
"You know I wouldn't miss your special day," Barbara Rush told her son, although she agreed to watch his speech through a window in the hallway.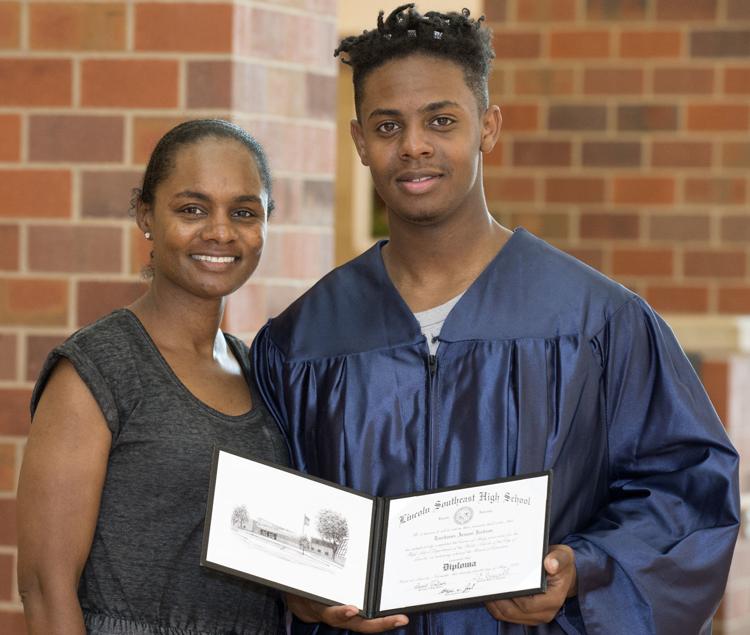 Then she accompanied him to the North Star High School commons area, where there were cookies and school board members, parents and cameras and most importantly, a diploma in a red leather case with Jackson's name on it.
His mom had been there when he'd participated in Southeast's ceremony at Pinnacle Bank Arena in May, but he hadn't gotten his diploma then — and she knew Wednesday was a moment worth celebrating.
Lincoln Public Schools administrators thought so too, which is why they tried something new this year — inviting parents to join administrators who knocked on classroom doors, surprising graduating seniors with their diplomas in front of their classmates and inviting them to the commons area for pictures and cookies and handshakes.
Jackson was surprised enough by his mom's presence that they walked to the commons area to get the diploma, but many of the other 136 graduating seniors — among more than 1,600 students who attended summer school this year — found themselves the center of attention in class. 
Four years ago, LPS began holding a graduation ceremony to recognize seniors who'd earned their final credits. That year, 110 students graduated after finishing summer school — more than double the year before.
Although the number of graduates remained steady or increased in the ensuing years, the number of students who attended the formal summer school ceremony dwindled.
Many of those students had signed contracts with their high schools agreeing to finish their needed credits in summer school so they could participate in the school's regular graduation ceremony in May. 
But administrators thought it was important to mark the moment when it was official, and to recognize the work and sacrifices students had made to get there.
"It's their last moment at LPS," said Pete Ferguson, the district's youth development director. "We are recognizing them for something really, really good — that's how it should be."
Ferguson got the idea from a news story about a North Carolina high school ceremony and thought it would be a good way to not only recognize students but to honor the relationships staff have spent the summer establishing with students. 
You have free articles remaining.
"I didn't want it to be about an event," Ferguson said. "It was more a celebration of relationships."
Recognizing students during classes also meant they could connect with more students, said summer school Principal Edwin Bonner. 
There were a few hiccups: Brandon Delgado Gonzalez had come to class and left before his mom, sister and brother showed up to surprise him, but they got him on the phone and he came back to get his diploma and pictures with his family.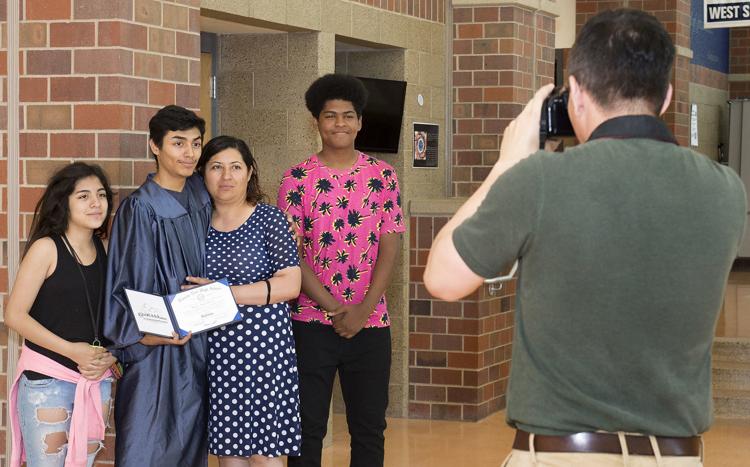 Aseel Altameemi, who arrived in Lincoln from Iraq in 2014, stayed in Lincoln when her family moved to Arizona a month ago for one reason.
"Because of the diploma," she said.
But she'd finished the two English classes she needed and wasn't there Wednesday. So Zaynab Alhamzawi, the LPS bilingual liaison who's worked with her, called her parents in Arizona, found out how to reach her — and then picked her up so she could get her diploma.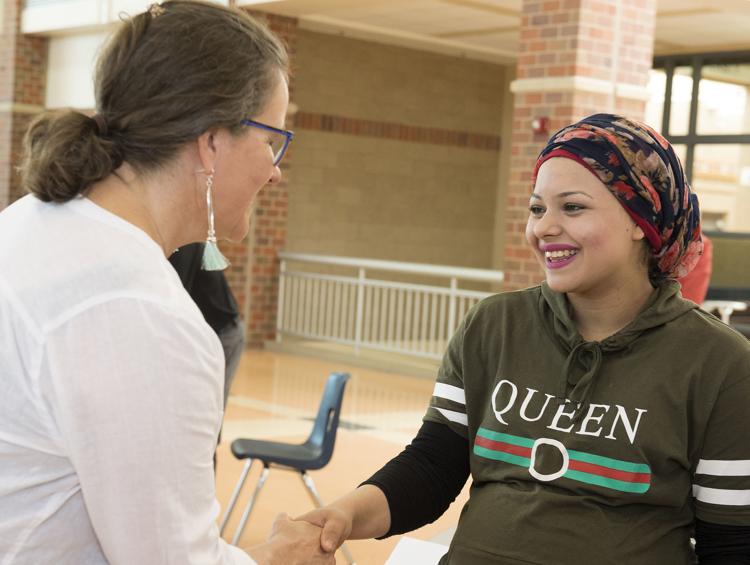 Naser Alshalah donned a suit and tie and made sure he was at North Star on Wednesday morning. He'd participated in graduation — with all his family there — but he knew getting his diploma was an occasion worth celebrating.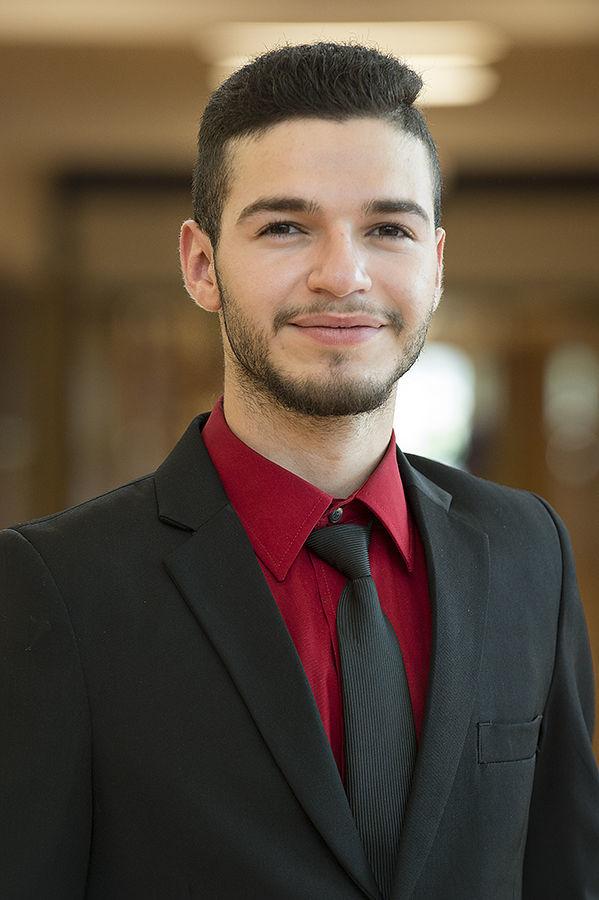 Education, he said, is important in his family and his father wanted to do whatever he could to make sure his son graduated and went on to college. He and his family fled Iraq after his father — who'd worked with U.S. troops — began to get threats.
They landed in California five years ago and Alshalah learned English, but wasn't thrilled with the schools. Others in the Iraqi community there told him about Nebraska, that if they wanted good schools, they should come here — and so they did.
Jackson came back to Lincoln for the same reason. He was born here and moved to Dallas with his family when he was 13, but faced lots of distractions at one of the biggest high schools in the country.
They moved back last year, and his mom motivated him to keep going, he said, and become the first of the boys in his family to earn a high school degree. He'll follow his sisters, who graduated and went on to college — holding the ticket to that future in his hands Wednesday morning.
"It's just the beginning," he said.