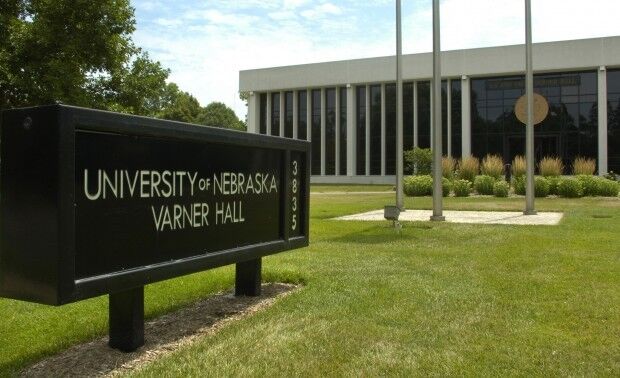 Nonresident students applying for merit-based scholarships at the University of Nebraska may soon be able to use their high school grade-point average.
Under current NU policy, nonresident students applying for aid at UNL, UNO, UNK or UNMC only qualify if they rank in the top 25% of their high school class or score at least a 23 on the ACT.
The proposed change would allow high school students to submit a minimum cumulative GPA of 3.0 to that list.
If approved by the NU Board of Regents on Friday, the change would follow an expansion of the factors considered by the university's campuses for admission.
The rationale behind changing the policy for merit-based scholarships is similar, NU President Ted Carter said.
Many high schools, including Lincoln Public Schools, are no longer calculating class ranks, while the disruption wrought to college-entrance exams such as the ACT and SAT by the coronavirus has changed how students are preparing for college.
"Our highest priority is taking care of students and families," Carter said in a statement. "That includes students outside Nebraska who want to be part of the University of Nebraska family.
"To any student outside Nebraska who's thinking of coming here, we say: There's a great opportunity for you at the University of Nebraska," he added.
Regents are scheduled to meet in-person for the first time since the start of the COVID-19 pandemic, but in a new venue.
Instead of the basement board room at Varner Hall, the board will convene in the more spacious Nebraska Innovation Campus Conference Center.
Two regents — Howard Hawks and Barbara Weitz, both of Omaha — will take part in the meeting virtually from Baxter Arena in Omaha, which is also open to the public.
Friday's meeting is scheduled to begin at 8:30 a.m.
Other agenda items include:
* Regents will be asked to approve the biennial budget request for the 2021-22 and 2022-23 school years. The request, which will go before the Legislature in January, calls for a 2.5% and 2.3% increase in state appropriations over the next two years. If passed, NU would receive $628.3 million and $642.9 million, respectively, in state funding over the next biennium.
* The board will also ask the Legislature to extend a deferred maintenance agreement that provides $11 million in state appropriations annually to be matched by university funds for building repairs through 2050. Additionally, NU will also seek to increase the fund by $2 million annually through the 2024-25 biennium.