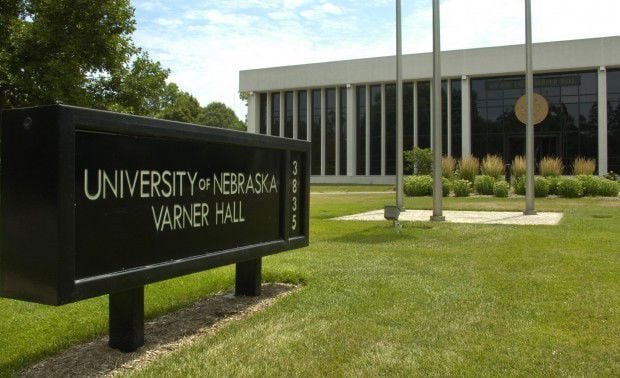 The search for a new University of Nebraska president has moved into high gear, the lead search consultant told the Board of Regents on Friday, and a candidate pool could be developed by early fall.
As the search to find President Hank Bounds' replacement intensifies, Roderick McDavis, the managing principal of AGB Search, advised regents to be prepared to offer total confidentiality in order to cast as wide a net as possible for candidates.
NU was granted an exemption from the state's public records statutes in 2016, allowing it to name a single finalist to the university president and campus chancellor positions instead of naming four finalists as is required of other government bodies.
Once a "priority candidate" has been made public, regents must wait 30 days before hiring that individual, according to law.
Hunting for a new president will mark the second time NU has been able to conduct a search largely outside the public view. In 2017, the search for a new chancellor at the University of Nebraska at Omaha ended without a priority candidate.
McDavis, a former president at the University of Ohio, was optimistic NU's second attempt under the closed search process would be more successful, and said it was advantageous as the search moves into its recruitment stage.
"The best way for us to ensure we can generate a high quality pool of candidates is if we can assure them their name will be kept out of the public for the time they are engaged in this search," he said.
Regent Jim Pillen of Columbus, who will lead a 23-member search committee that will work with AGB to identify and screen candidates, said the process will be transparent despite its confidential nature.
"Every candidate has to remain confidential," Pillen said. "Some will attack us and say that's not transparent. Transparent is an open and honest process and dialogue to get everybody's input. Confidential means candidates' names will not be heard."
But Frank LoMonte, the director of the Brechner Center for Freedom of Information at the University of Florida, said there is no evidence closed searches produce better outcomes for universities looking for new presidents.
It opens better in-roads for internal candidates to emerge, LoMonte said in a phone interview, instead of superstar candidates moving in from other states. Closed searches can also lead to candidates being named who are poor fits for the institutions they have been chosen to serve, because governing boards and search committees are not good reflections of their universities, he added.
"Closed searches undermine public trust and confidence," LoMonte said. "When boards come forward with one person and one person only, take it or leave it, there is a question whether the process was fair, open and conclusive."
Plus, presidents hired through closed searches come into their positions under the guise of secrecy, LoMonte added.
"Picking somebody in secret through a closed-door process sends the message that open government is an annoyance. The president gets the message that secrecy is better than openness," he said. "It digs the new president into a credibility hole on campus, which is not fair to them either."
Regents and search consultants cast aside the skepticism, however. McDavis said he's seen the quality of candidate pools increase significantly if recruits know they won't be outed to their university boards or administrative teams.
Regent Bob Phares of North Platte said the state will have plenty of time to vet a final candidate before the board makes its final decision.
You have free articles remaining.
NU should also be ready to offer competitive salary and benefit packages in order to lure top candidates, McDavis said: "It's a good market in terms of quality of people, but the quality of people comes at a price."
The price could be hefty, as much as $100,000 more than NU pays its current president, Hank Bounds, who will step down from the position in August.
Bounds makes a base salary of $540,000. The average base salary for top leaders among the 14 schools in the Big Ten Conference is roughly $637,000, McDavis told regents.
And total compensation packages, a combination of base salary, benefits and other perks like vehicles and housing for leaders of comparable universities range between $800,000 and $1.2 million.
NU should be prepared to dangle a similar amount for top talent, McDavis said.Regents on Friday said they were resolved to be competitive in the higher education marketplace.
"We gave you the direction that we want the best person and we're not going to settle," Chairman Tim Clare of Lincoln told McDavis.
AGB Search has completed its first round of meetings to solicit input from university and state leaders about what qualities and characteristics the next NU president should have.
Consultants met with regents, Bounds, the university's chancellors and system office staff, as well as Gov. Pete Ricketts on June 5 to begin formulating a list of what McDavis called "core leadership pillars" that will be used to create a job description.
The search consultants, including Sally Mason, president emerita of the University of Iowa, and Garry Owens, founding dean of the College of Visual and Performing Arts at Texas Tech University, returned to Nebraska on June 21 and 22 to meet with faculty, staff, students and other stakeholders.
"We think there is beginning to develop this large mosaic of qualities and talents that everyone would like to see in the next president," McDavis said.
University of Nebraska-Lincoln student Mar Lee, who spoke during the public comment forum on Friday, said only one person attended the forum earlier this month geared for students at the state's largest university campus, however.
"These listening sessions were poorly advertised and timed, making it nearly impossible for students to attend," Lee said. "Of the nearly 26,000 students who attend UNL, I was the only person who attended the hourlong listening session."
NU will hold another round of listening sessions in August after classes resume.
Later, David Woodman, a professor of biological systems engineering at UNL, said the committee convened by regents to aid in the search for a new president did not include adequate representation of the faculty. Just two of the 23 committee members were on the faculty, Woodman said, neither were officers in faculty governance groups.
Despite Woodman's plea to add more faculty members to the committee, regents approved the search committee as recommended.
Pillen said as the committee begins its work in earnest, it will use seven "core leadership pillars" identified in early discussions with university stakeholders to begin soliciting applications for the presidency.
Those pillars include: Proven leadership; a person who prioritizes academics; a commitment to "One Nebraska," or the idea that NU is one university with four campuses, not four individual universities; a strategic thinker; someone who can work with state lawmakers of all political persuasion; a fundraiser who can engage the philanthropic community; and someone with an appreciation for athletics, particularly Husker athletics and the sense of community it creates.