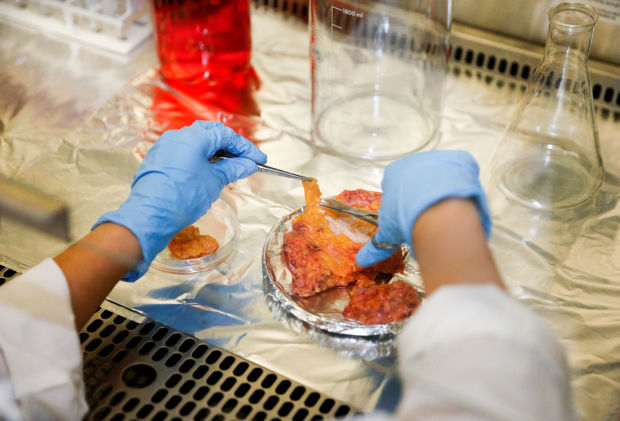 After launching five years ago, the Nebraska Center for the Prevention of Obesity Diseases is continuing to hone in on the molecular causes underlying Type 2 diabetes, cardiovascular disease and nonfatty liver disease.
The University of Nebraska-led center will continue its mission through the renewal of an $11 million grant from the National Institutes of Health's Center of Biomedical Research Excellence.
The interdisciplinary Nebraska Center for the Prevention of Obesity Diseases received its first $11 million Center of Biomedical Research Excellence grant in 2014.
That funding has helped researchers pursue an understanding of how the molecules in nutrients initiate chemical reactions that lead cells to store fats or cause inflammation, which can lead to diseases.
The center is studying how it can develop new nutrients that would use those pathways for prevention and treatment of obesity-related diseases.
"The national trends for obesity continue to be really bad," said Janos Zempleni, a professor of molecular nutrition who leads the center. "Our overall concept is to come up with strategies that are consumer-friendly."
The center conducts its research through blood chemical analyses, animal behavior tests and cell culture work across areas such as animal science, computer science and engineering.
Zempleni said in its first five years, the center has generated $100 million in external funding to go with its $11 million in federal grants, which has allowed the center to hire junior faculty while filling a research gap.
The new round of funding will help the center support researchers while also translating research into human health treatments.
Be the first to know
Get local news delivered to your inbox!