NORTH BEND — The 75,000-square-foot brick building that's anchored the northwest edge of North Bend for half a century resumed its normal duties Wednesday.
School buses pulled up outside its front doors, cars filled its parking lot. Students traipsed down its halls and plopped notebooks on its desktops, the familiar monotone bell signaling that classes had begun.
But the disaster relief truck offering hot showers and the purple porta-potties lining the south end of the school's parking lot hinted at the truth: that this middle-of-the-week school day might be the beginning of normal, but it hadn't fully returned to the town 15 miles west of Fremont.
The historic floodwaters that barreled through farms and ranches, heaved giant ice chunks into fields, swallowed homes and cars and grain bins in a third of the state did not spare the community of 1,200.
When the Platte River breached its levee west of town and joined water overflowing from Shell Creek near Schuyler two weeks ago, water jumped the railroad tracks and spilled across U.S. 30 and kept going. It turned North Bend's streets into rivers, lapped at the doors of the elementary school, took over the fire department and pushed most of the residents north.
It did not, however, touch North Bend Central Junior-Senior High School, which offered its dry floors and wide-open gymnasiums to the town.
The volunteer fire department took up residence in Tiger Arena — the gym built five years earlier with part of a $7.4 million bond issue approved by 79 percent of the voters.
Its art room became a post office, its library a day care for children of volunteers. Its gymnasium turned into the town's Dollar General, its cafeteria a diner, its English classroom a medical clinic dispensing tetanus shots and its math room a counseling center.
"Our city as we know it just moved into the school," said Superintendent Dan Endorf. 
North Bend was the last school in the state to resume classes after flooding issues caused them to close, but staff and administrators — as well as students — helped lead the recovery efforts. And there were plenty of important lessons in those 10 days school was closed, Endorf said.
"While students weren't in the classroom ... their learning will last them a lifetime."
Ominous signs
The evening of March 12 — the last day students had school — the mayor and City Council called a meeting to discuss potential flooding. 
Endorf volunteered the school's electronic messaging system as a way to keep residents apprised of what was happening, and residents without students signed up.
Early the next morning, Endorf and Kevin Ferguson, a native of North Bend, former city councilman and maintenance director at the school for the past 14 years, drove around town and some of the rural roads that make up the district's 250 square miles.
They decided to cancel school so the town could prepare. Snow melt puddled in the streets and the creek to the north had overflowed, though it would recede in the next day.
"Water was everywhere," Endorf said. "Ominous water. It was creeping across town in places I'm unfamiliar with water settling. There was a feeling."
School staff reported to work and headed to one of the co-ops to help other volunteers fill sandbags — 20,000 filled that day, by one count. More would be filled in the days to come, enough to line the businesses on main street, offer a buffer to homes, a barrier along the ditches.
That night, Endorf could hear the ice from the Platte hitting the Nebraska 79 bridge at the south end of town.
"It was like an odd thunder, or when you hear rail cars banging into each other."
By 3 p.m. Thursday, town leaders got reports that the ice had loosened on the Platte, and they hoped the worst of the flooding would miss them.
But Assistant Fire Chief Kyle Woodgate and other firefighters had driven near Schuyler that afternoon to check on the Platte. They'd crossed a bridge, driven about half a mile and by the time they'd turned around to head back, water had covered a part of the highway.
Still, they were primarily worried about the four housing developments — one of which had just been annexed — south of North Bend.
"We never expected every single block on every street to be underwater," he said.
Heading north
By the morning of Friday, March 15, just a few staff members were able to get into work, Endorf said.
About 9:30 a.m., he and Ken Streff, a social studies teacher and city councilman, Ferguson and a volunteer firefighter found themselves standing near Cottonwood Street, the entrance to the golf club and a housing development just south of U.S. 30.
The heart of North Bend sits across the highway to the north.
Water had begun to fill the ditch close to the highway and the men were faced with a decision: Should the town evacuate?
"In the absence of the National Guard, FEMA, the county or any other support, the decision fell to a social studies teacher, a maintenance man and a superintendent," Endorf said.
He headed back to the school so he could message residents from the school's electronic system, waiting to hear what to do from those who remained to monitor the water. He got the word within 15 minutes: Evacuate to the highest point in the town, the school's Tiger Arena. 
Streff headed to the cafe to warn customers.
Abby Post, a high school junior who'd spent her morning at school planning for the upcoming prom, got a call from her mom telling her to come home. She walked in to find her mom stuffing food into bags. Within 20 minutes they'd gathered food, clothes and pets and headed to a friend's home north of town.
Endorf was directing people into the gym from the school parking lot — the resting spot for fire trucks and rescue vehicles — when he looked west and saw a wall of water moving across the practice field.
It wasn't just moving east, it was moving north, toward Nebraska 79 — the only remaining way out of town.
"That's when I asked myself how wise it was to be sitting in Tiger Arena with 1,000 friends surrounded by water," he said.
So he changed course, nearly filling three school buses with people and directing all incoming traffic onto Nebraska 79 to the ballroom at Snyder 15 miles north.
Firefighters evacuated the nursing home not far from the school, and began answering 911 calls from residents who needed help getting out. Volunteers offered airboats to help take people to safety.
A number of residents — including Ferguson, who'd weathered floods in 1960 and 1979 — decided to stay.
Streff — who went back and forth between Snyder and North Bend on that Friday — slept on one of the school's wrestling mats in borrowed fire gear and continued to help as rescue work continued Saturday.
At 8:43 Saturday night, Endorf sent a text to 10 people — city leaders, some school folks and others with a reputation for getting things done — and asked them to help organize recovery efforts. He'd heard from those still in town that the school had been spared and he told them all to meet there.
You have free articles remaining.
"Sunday morning those people showed up and we just used small-town logic to develop a strategy to recover," he said.
The school as city center
About three days after the flood, residents began to return and assess the damage.
They were without water for five days while city officials had it tested to make sure it was safe. The sewer system was overloaded and the city rented pumps to try to bypass the system, but residents' water use was restricted until early last week.
Basements were flooded, yards saturated, foundations ruined. An unofficial tally: at least 127 homes damaged, at least five uninhabitable, Endorf said.
Erika Jensen, a high school junior, had left the day before the flood with her family. They returned to find their home of 17 years unlivable: the foundation compromised and the entire first floor under water.
They've moved to temporary living quarters several times and are unsure whether they'll rebuild. It's hard, she said.
"We've always been safe in our home."
But other students and family members showed up at the Jensen's house to help clean up. School staff brought them meals. Strangers would haul away the ruined contents of their home as they piled it by the curb.
Donations began to come to North Bend from everywhere: water and paper towels, bleach and food, meals from restaurants.
Councilman Bart Bosco turned a portion of Locust Street into a series of trash piles and directed people who needed to get rid of the things the flood had ruined.
School librarian Chris Gross-Rhode managed the volunteers — students and teachers, residents and strangers who showed up, sending them wherever people needed them.
The football coach was trapped in Fremont but called his players and told them to get to work. So they showed up at school, went where they were needed and started shoveling.
Seventh-grader Jake Wright, whose house wasn't damaged, showed up at school and helped take donations and direct traffic.
"It was crazy," he said. "We had people up here I'd never seen before helping and getting supplies."
As the week wore on, signs of pre-flooding life began to push their way through the rubble.
Austin Endorf took a break from helping Abby Post's family clean out the debris from their flooded basement to ask her to prom — writing "Prom?" on a discarded piece of cardboard.
Two days before the flood, the speech team had competed in the district competition and gotten stranded in West Point. Eight days after the flood, Zander Gibney went to state and won.
Colleagues convinced Endorf to go to Kearney to receive a superintendent of the year award. 
By the beginning of the next week, the fire department had moved back to its building, the donation center moved to the Masonic Lodge in town. And Ferguson and his staff scrubbed and cleaned and picked up, turning the makeshift city back into a school.
On Tuesday, staff reported for duty — a day before the students returned — an emotional gathering after an emotional week.
"We needed a day to embrace each other so we could be strong for the kids," Endorf said.
Pat yourselves on the back
On Wednesday, school began with an assembly, a way to remember and move forward.
Principal Brenda Petersen gave a shout-out to the city council and mayor, the volunteers and the staff and the students themselves.
"People look at you as being their saviors so give yourself a pat on the back," she said.
She showed a video of the last week, a tribute to their community.
She told them counselors would be available to talk if anyone wanted, that they needed to be careful on the soggy roads, and she sent them on to class.
The day was different, Streff said, not quite normal.
He showed interviews with WWII veterans to his social studies class, and continued to field calls as a city councilman.
"As much as I learned from this experience, I'm glad to be back doing what I went to college for," he said.
Students' emotions ran the gamut, like their experiences: Some had not been touched by the flooding, others lost their homes.
Much of day involved trying to remember just where they'd left off.
Abby had tests to think about now, and taking the ACT in a couple of weeks, but that was OK.
Her family was back home, but there was still no heat and no water, so she showered and washed clothes at a friend's house. Fans were drying the basement and the garage was full of things they salvaged, including her mom's mud-soaked wedding dress.
"I kind of like getting back in a routine," she said. "It's just been crazy."
Prom was held Saturday as planned — even though planning meetings got snowed out and then washed out. The post-prom gathering was moved to the elementary school because water damaged the city auditorium. 
Endorf is confident they'll figure out how to make up days and catch up on the work, and that the last two weeks have not been wasted.
"This is pure education, it's just not out of a book," he said. "Nebraska values mean something and they show themselves at times of tragedy."
More photos of flooding and recovery in North Bend:
North Bend, 3.27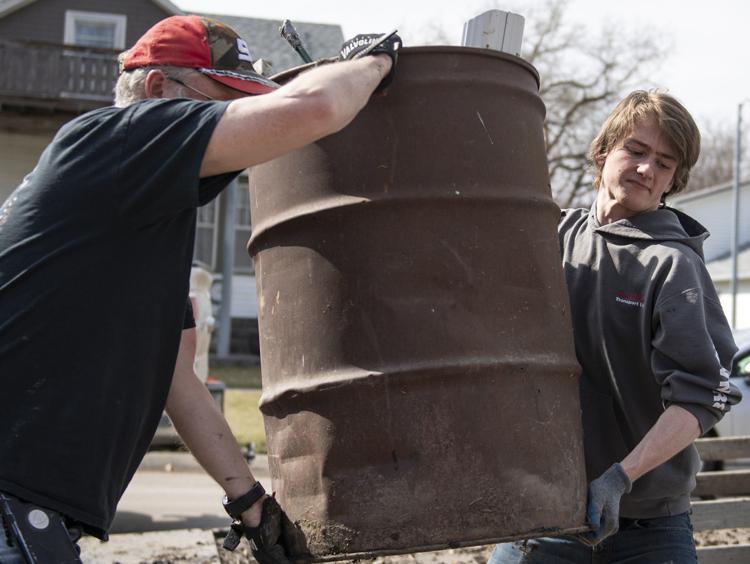 North Bend, 3.27
North Bend, 3.27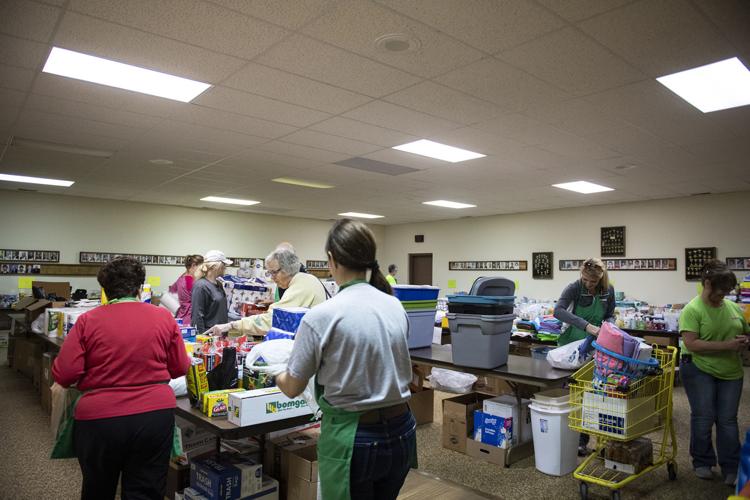 North Bend, 3.27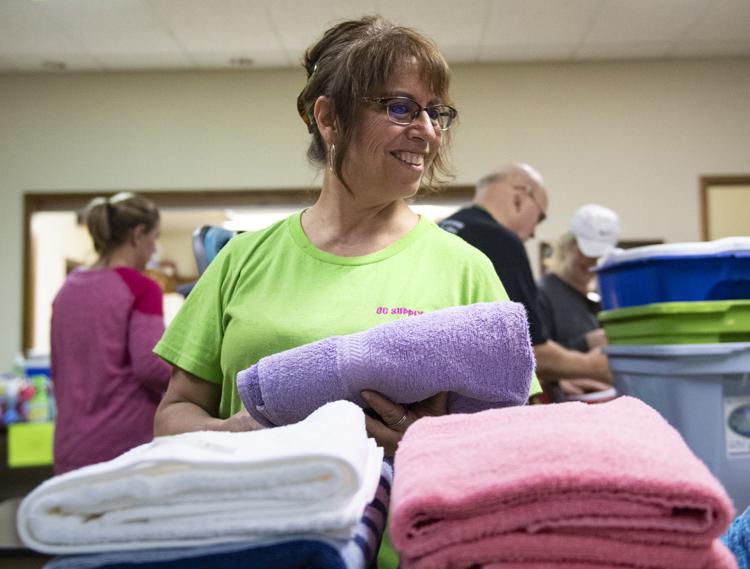 North Bend, 3.27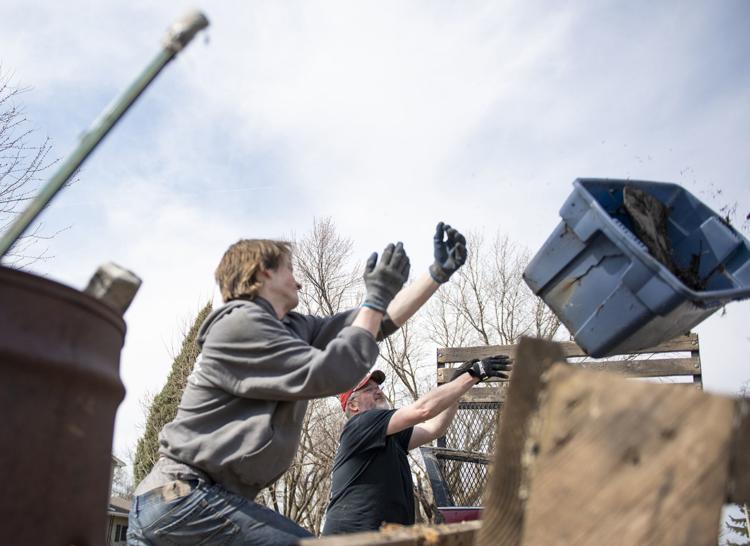 North Bend, 3.27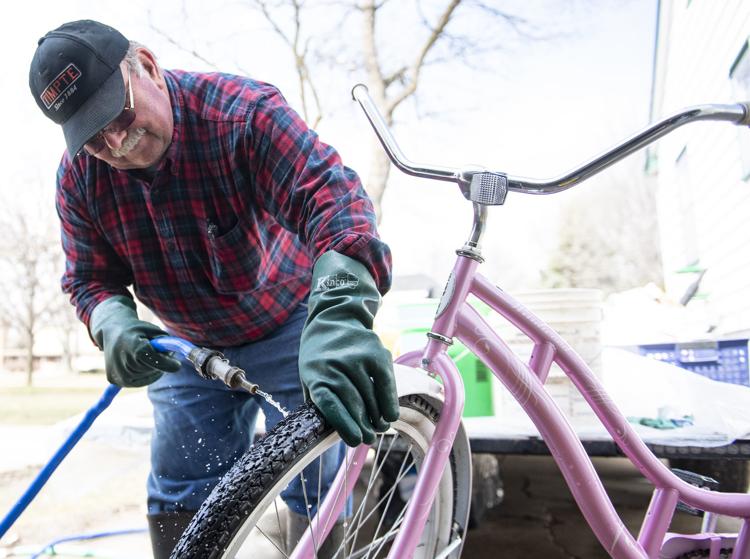 North Bend, 3.27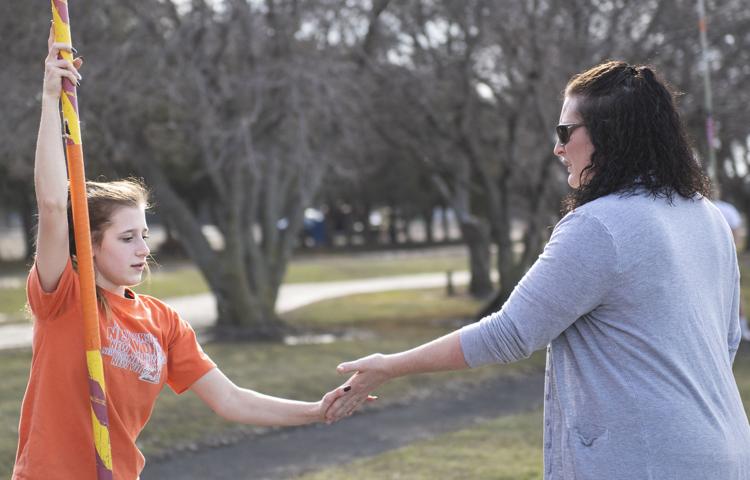 North Bend, 3.27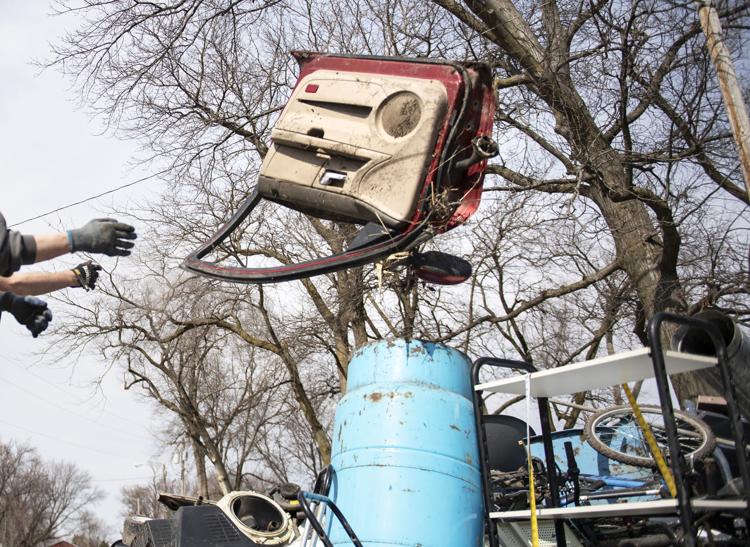 North Bend, 3.27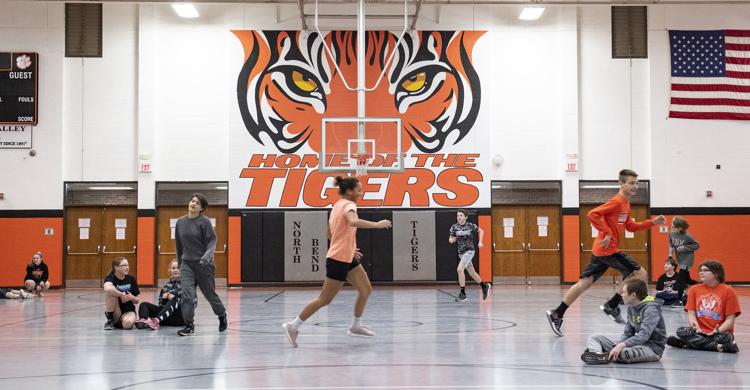 North Bend, 3.27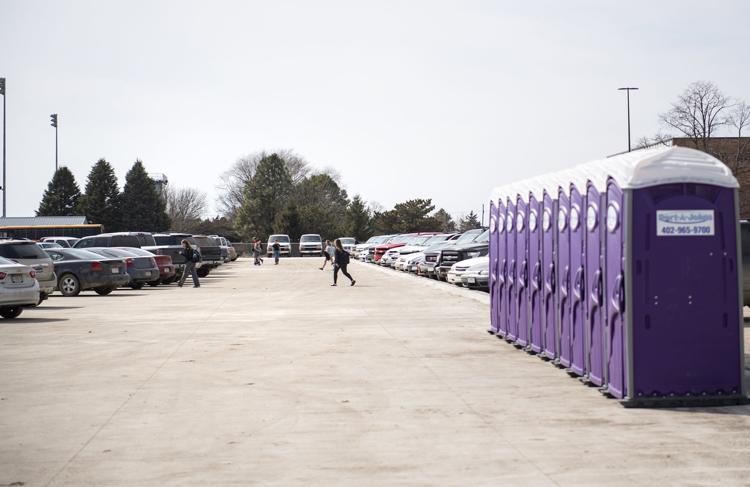 North Bend, 3.27
North Bend, 3.27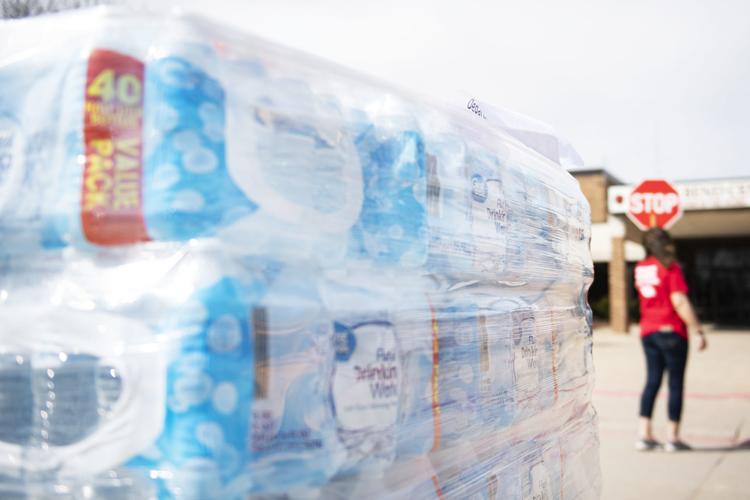 North Bend, 3.27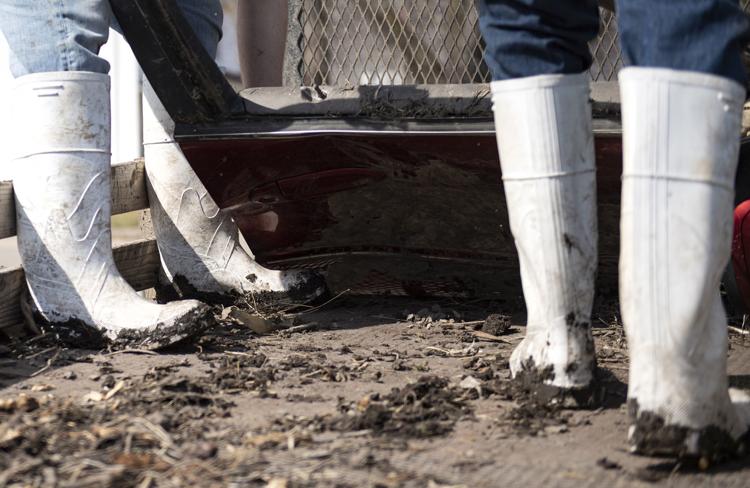 North Bend, 3.27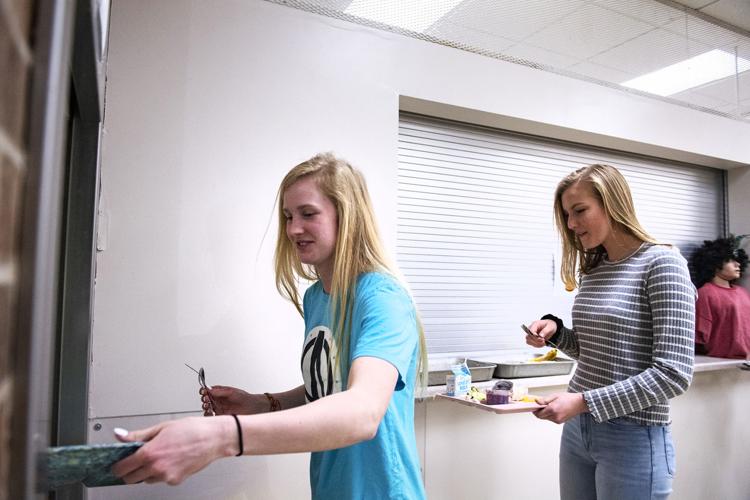 North Bend, 3.27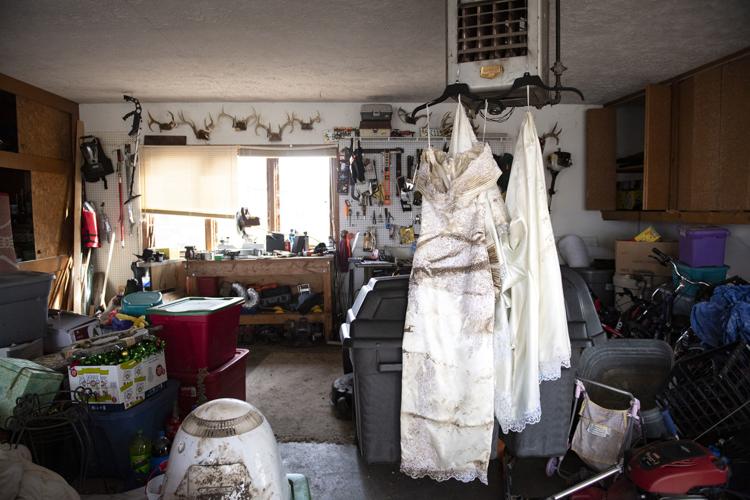 North Bend, 3.27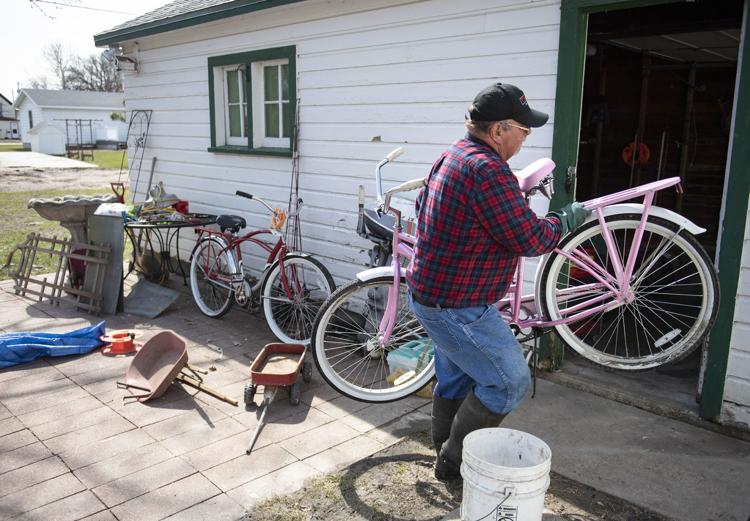 North Bend, 3.27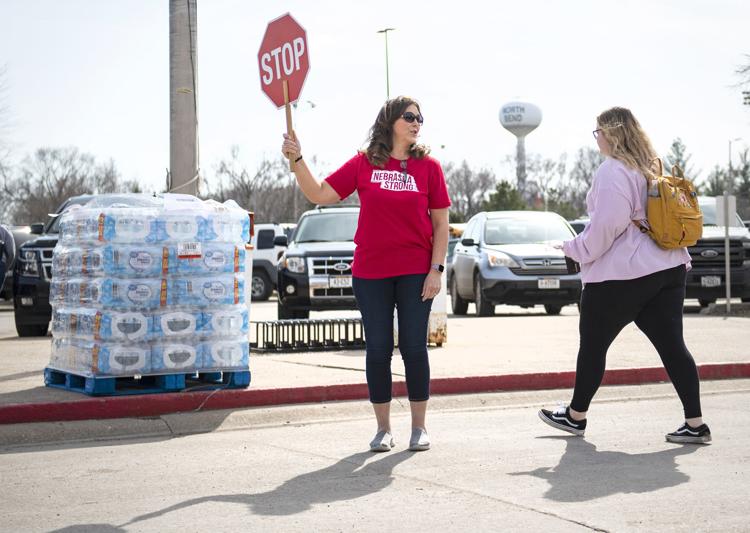 North Bend, 3.27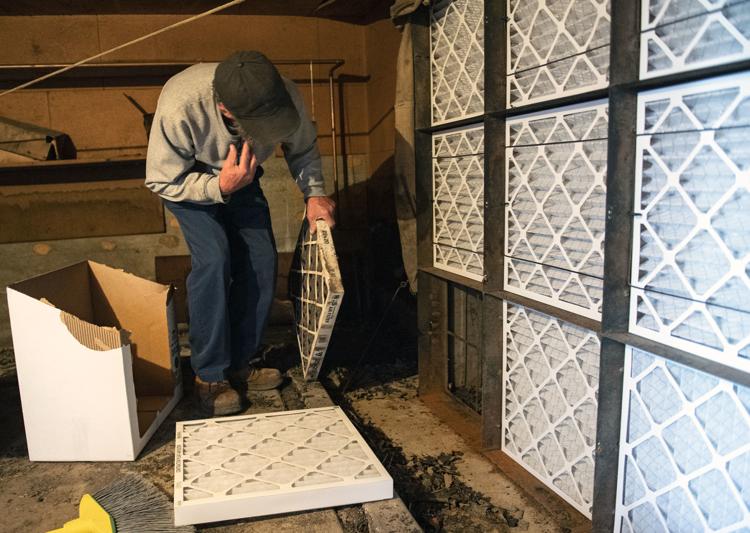 North Bend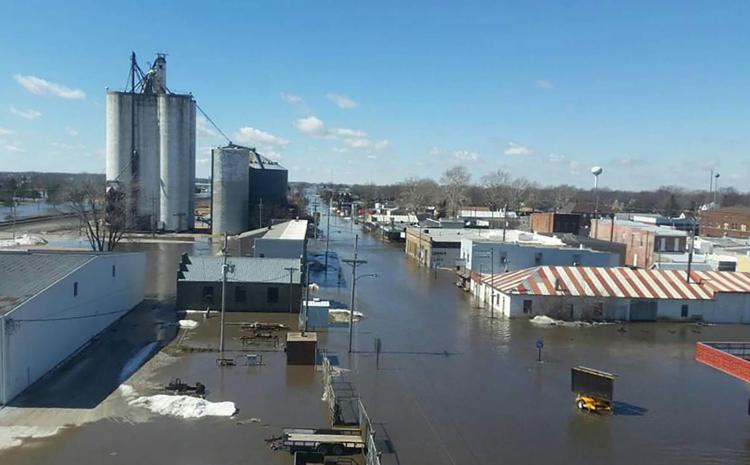 North Bend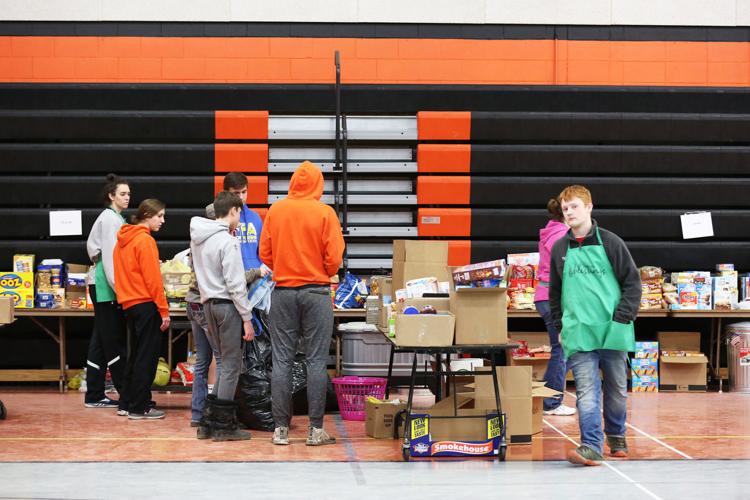 North Bend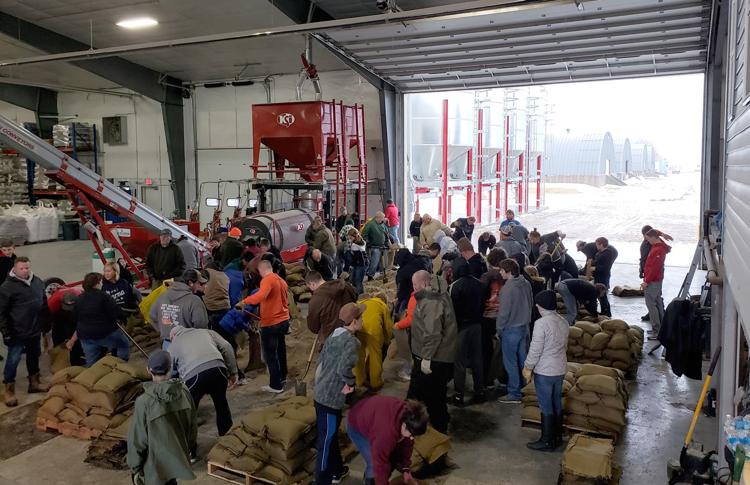 North Bend
North Bend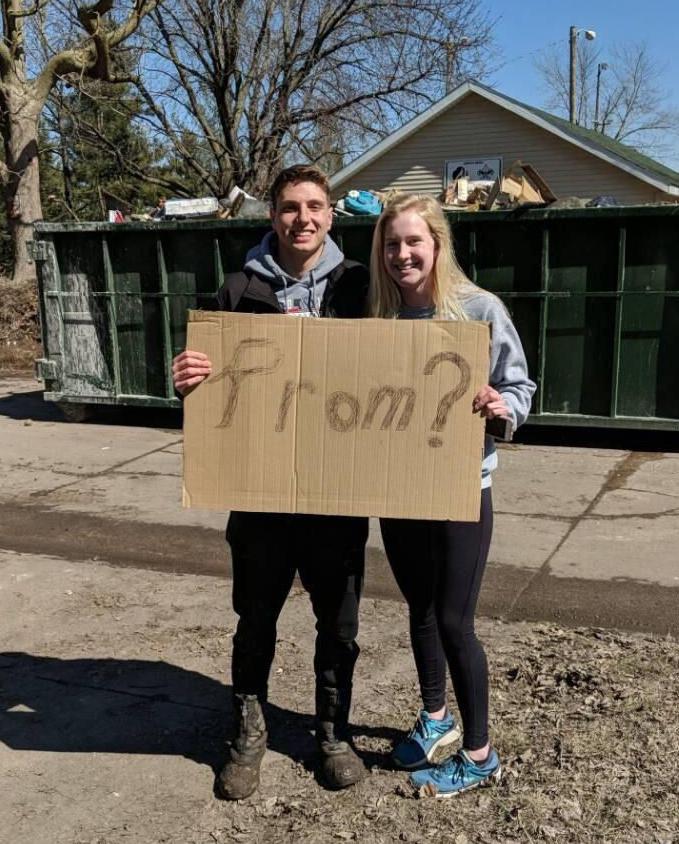 North Bend flooding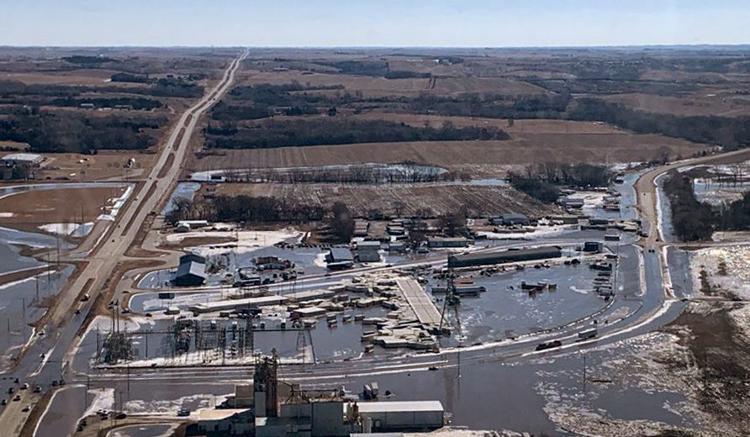 North Bend