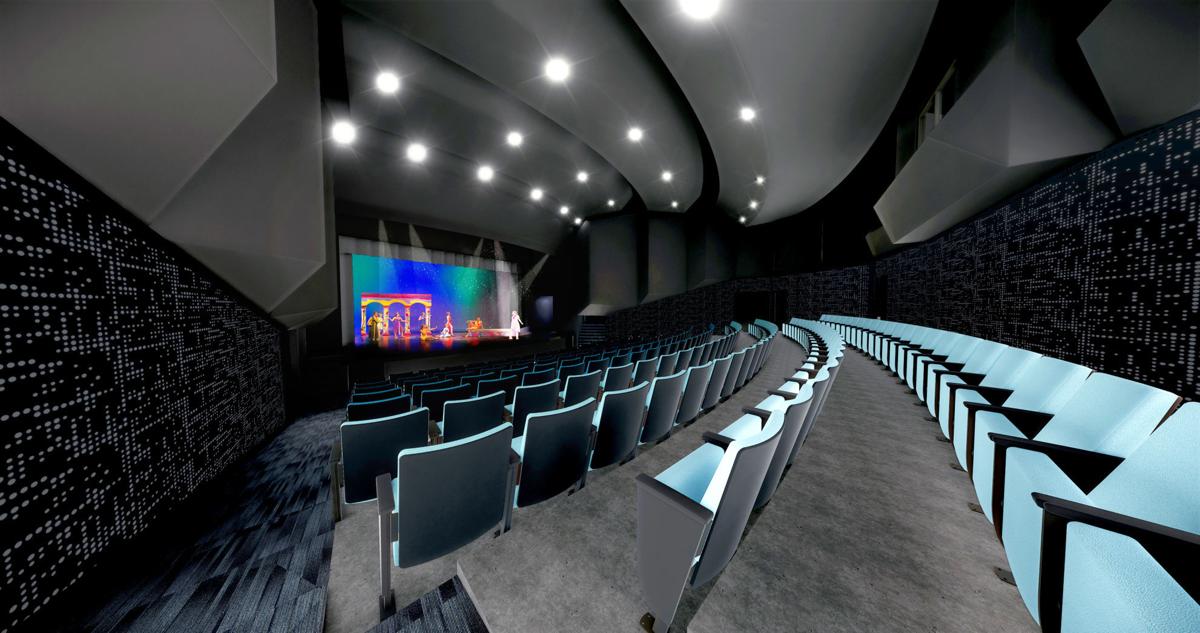 Nebraska Wesleyan University's newest building is still a few months from celebrating its one-year anniversary of being open to students.
The Acklie Hall of Science opened in January, becoming the new home for biology, chemistry and psychology majors at the liberal arts university in northeast Lincoln.
Through a $1 million grant from the Sunderland Foundation, NWU is planning a three-part renovation to another building that is home to a popular academic program on campus: theater.
Renovating McDonald Theatre inside the Elder Memorial Theatre Center has been a long-held goal for NWU, according to President Darrin Good.
"The theater renovation has become among the highest priorities for our learning facilities due to the significant number of students and community members who will benefit from this project," Good said in a statement.
Jay Chipman, a professor of theater and communication at NWU, said McDonald Theatre has served the university and community well since it opened in 1979.
"It's been a wonderful space, but there is a nice opportunity to reimagine it," Chipman said.
Forty years ago, when McDonald Theater opened, NWU enrolled about two dozen theater majors. Today, theater is one of the most popular programs at the school, with 110 students majoring in acting, directing, musical theater, theater arts, theater arts education, design and technology and studies.
In addition to education, NWU's theater program performs 50 productions each year for a total audience of 17,500, and alumni are working in Chicago, Minneapolis, Los Angeles, Seattle and Phoenix.
The Sunderland Foundation's donations will help NWU replace the 300 original seats in the auditorium — as in, the seats that have served audiences for four decades — with wider and more-comfortable seats.
"They've been great, durable and functioned really, really well," Chipman said. "But after all these years, they are kind of showing their age."
The initial phase of renovation — a start date hasn't been announced yet — will also reshape the seating bowl to make room for better lighting of aisles and improve accessibility for patrons.
Future renovations will target improvements to the stage to help NWU put on more-complex and intricate productions, Chipman added, while also improving the acoustics of the space.
A suspended stage will not only provide a softer surface for actors and dancers, but it will be built in segments that allow the university to replace damaged segments at a lower cost, as well as flexibility in how productions are staged.
It will put McDonald Theatre in line with top theaters in the region and across the country in meeting industry standards, Chipman said.
A third phase will overhaul the lobby and entryway, restrooms and mechanical systems in the building, renovations aimed at improving the audience experience further.
"Not only will the renovation allow our students to further thrive and become successful professionals, but it will be a cultural asset to the Lincoln community," Good added.
The Sunderland Foundation has been a major supporter of Nebraska Wesleyan for more than four decades, investing in the original construction of the theater building, dormitories, as well as Acklie Hall.
Chipman said the shift in focus from creating new spaces for science education to renovating spaces for theater education shows NWU's commitment to its liberal arts mission.
"It demonstrates caring for many different kinds of students and all niches of student learning," he said.
Be the first to know
Get local news delivered to your inbox!