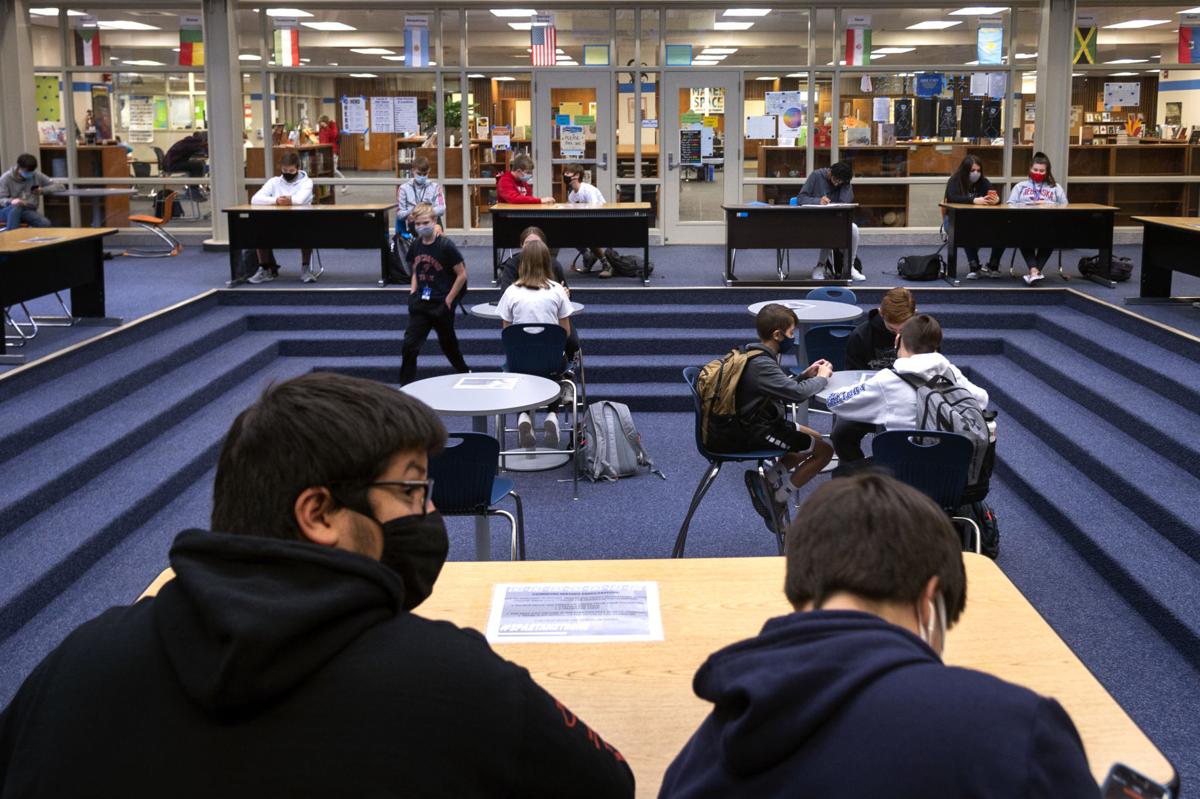 The Nebraska state teachers union joined others in calling on Gov. Pete Ricketts on Monday to enact strict guidelines in an effort to slow the spread of COVID-19 and allow schools to stay open.
Those guidelines include a statewide mask mandate, temporarily closing bars and limiting indoor and outdoor gatherings to 10 people, suspending indoor dining and launching a Takeout Nebraska campaign, and putting a moratorium on youth and high school sports until January.
"The time to act is now," Maddie Fennell, executive director of the 28,000-member Nebraska State Education Association, said Monday during a news conference outlining a teacher survey and call for action.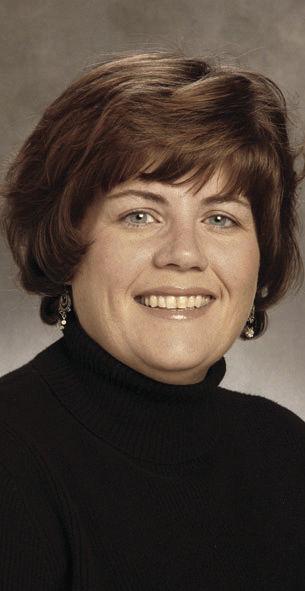 The directed health measures advocated by NSEA are similar to those recommended by the state's doctors and health experts.
During the news conference, NSEA President Jenni Benson said the union holds Ricketts responsible for the surge in positive COVID-19 cases because he is the one person in the state who can mandate change. Instead, she's talked to local leaders afraid to do anything because of what Ricketts has said publicly or to them in private.
"If the leadership in this state won't make hard decisions and put mandates in place, our schools will close," Benson said. "Our hospitals will continue to be overrun, and more Nebraskans will die."
The NSEA resolution also asks the governor to reduce the number of children in classrooms  through alternate student attendance patterns.
Omaha Public Schools is among districts that have students attend on alternate days; LPS uses alternate schedules for high schools and allows families to choose remote learning, while other students attend full-time.
Also Monday, the Nebraska Board of Education passed a resolution calling for a statewide mask mandate.
The state board resolution asks Nebraska communities to do their part to keep students and staff safe and to keep schools open through actions such as wearing face coverings in public, staying home when possible, and avoiding the three Cs: crowded places, close contact and confined spaces.
NSEA leaders also plan to send a petition to the state board of education asking it to require protocols recommended by the Centers for Disease Control and Prevention and the University of Nebraska Medical Center. The petition also asks the state board to do studies regarding transmission of the virus in schools and take needed action.
The state union leaders also called on school administrators to take steps to help make teachers' jobs easier in a number of ways, including suspending evaluations for most teachers, relaxing the pace of instruction, allowing more time for teachers to plan and using administrators and others who don't have full-time teaching responsibilities to fill in for absent teachers.
LPS is among the districts that have added planning time and suspended teacher evaluations and has increasingly been using administrators and other qualified staff who aren't in the classroom full-time to fill in as the lack of substitutes becomes more severe.
On Monday, LPS reported 42 new cases in 27 schools, including one positive case that visited six buildings. On Friday, it reported 29 positive cases in 18 buildings. 
NSEA leaders also asked administrators to show empathy for teachers.
In an NSEA survey of more than 6,500 educators, 86% reported feeling overwhelmed, stressed, frustrated and worried, and more than 2,200 wrote comments.
"Some were paragraphs, pages," Benson said. "Some were one word, and the word was 'Help.'"
While 52% of survey respondents said their district is not listening to educator input, nearly 75% of Lincoln and Omaha teachers felt that way.
Similarly, while 59% of teachers statewide said they didn't have enough time to plan, that increased to 76% in Lincoln and 78% in Omaha.
Nearly 1 in 4 teachers said they plan to leave the profession by the end of the year — in Lincoln and Omaha, it was 1 in 3 teachers; and about 70% of respondents said their district provided adequate personal protective equipment to staff and students.
The survey showed teachers overwhelmingly support a mask mandate — 92% statewide and even higher percentages in Lincoln and Omaha.
Fennell urged teachers to stay home if they feel sick, but stressed the union was not encouraging a sick-out or any other action that would violate state laws against striking.
"What we're saying is teachers will get better faster if they're sick and they stay home and they won't spread this or any other virus," she said.
NSEA and the governor have sparred before, but Fennell said politics has nothing to do with the resolution.
"It's time to put the common good above our own personal comforts or political interests," she said. "If the leadership in our state doesn't start making the tough decisions, our school system is going to break under the burdens we are putting on our staff."
Images of Lincoln during the pandemic
Photos: The scene in Lincoln with much of city shut down
Finals week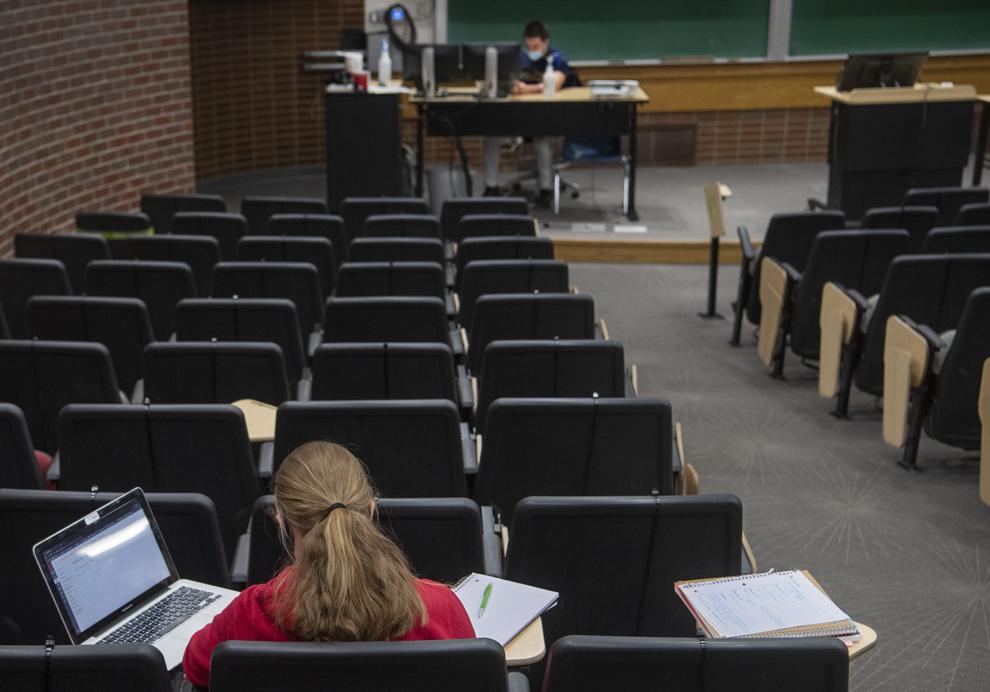 Co-teaching
City Council distancing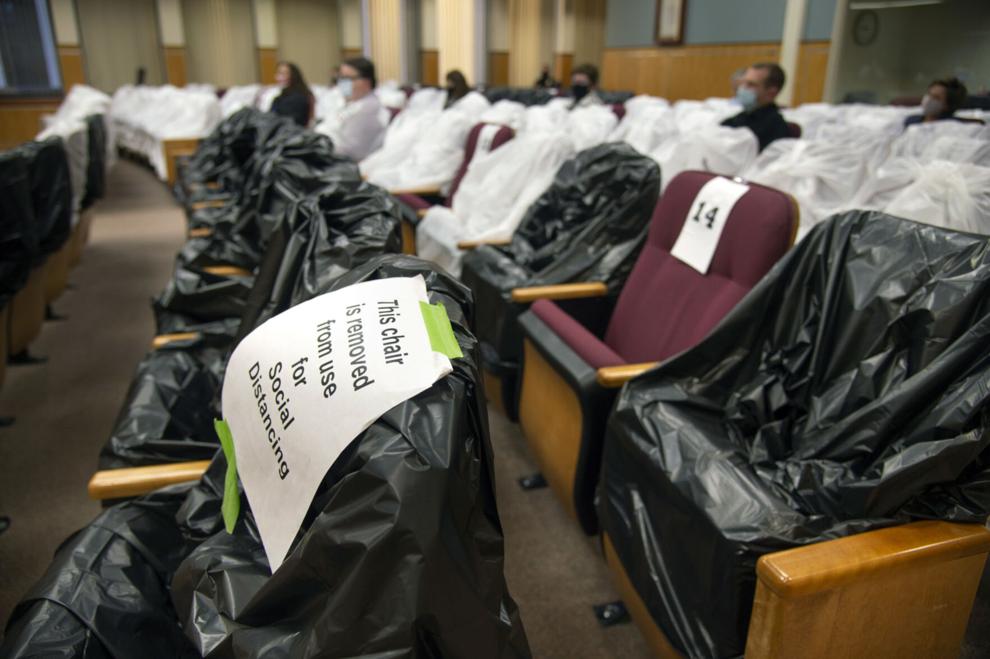 Gameday empty Saturday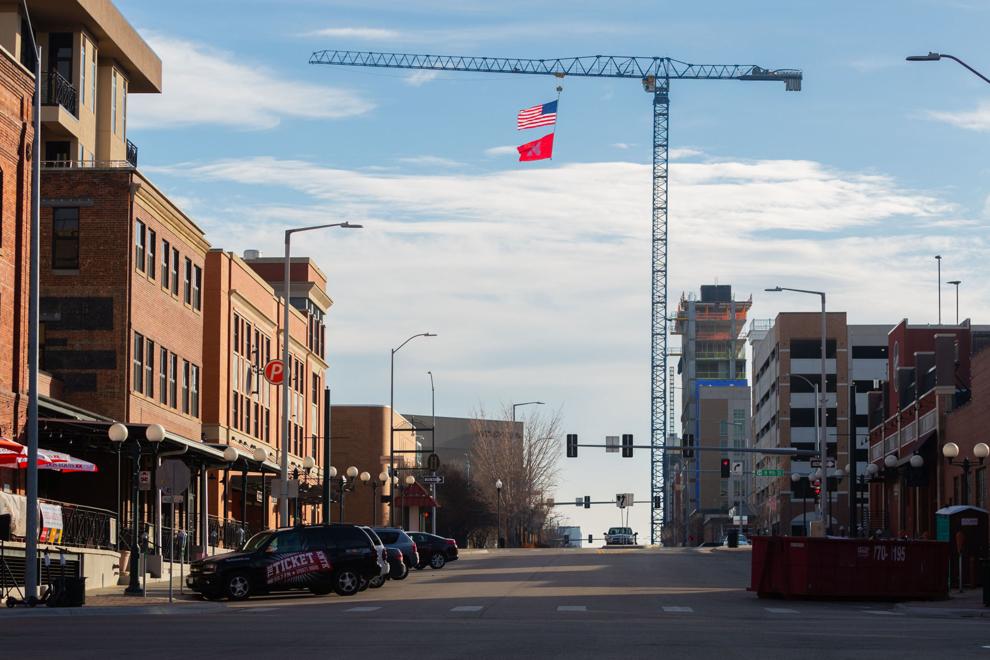 Thank you Bryan West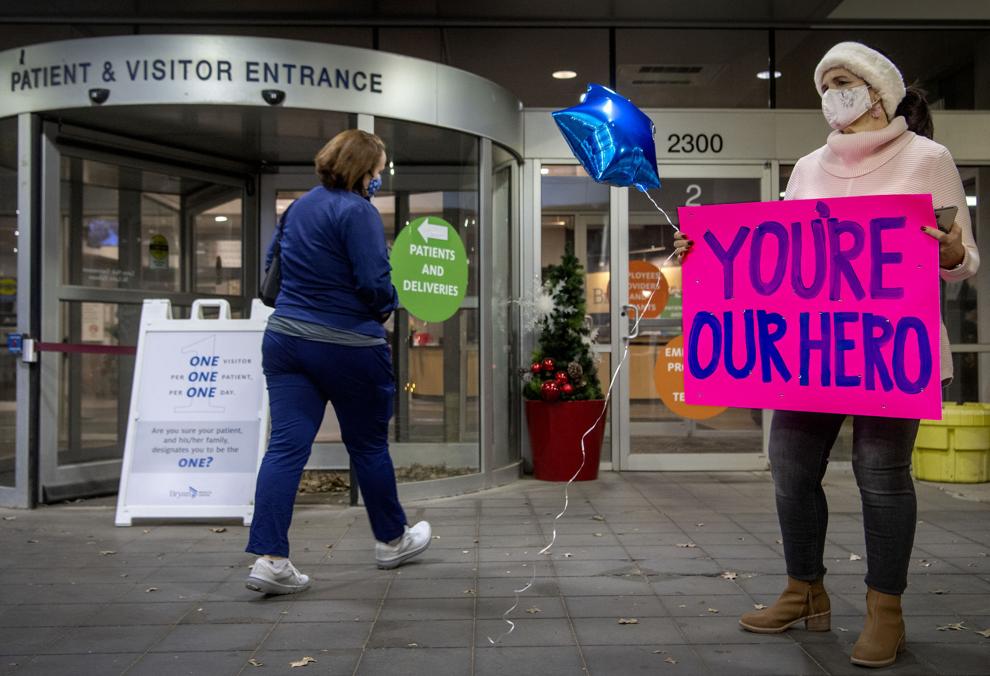 No fans allowed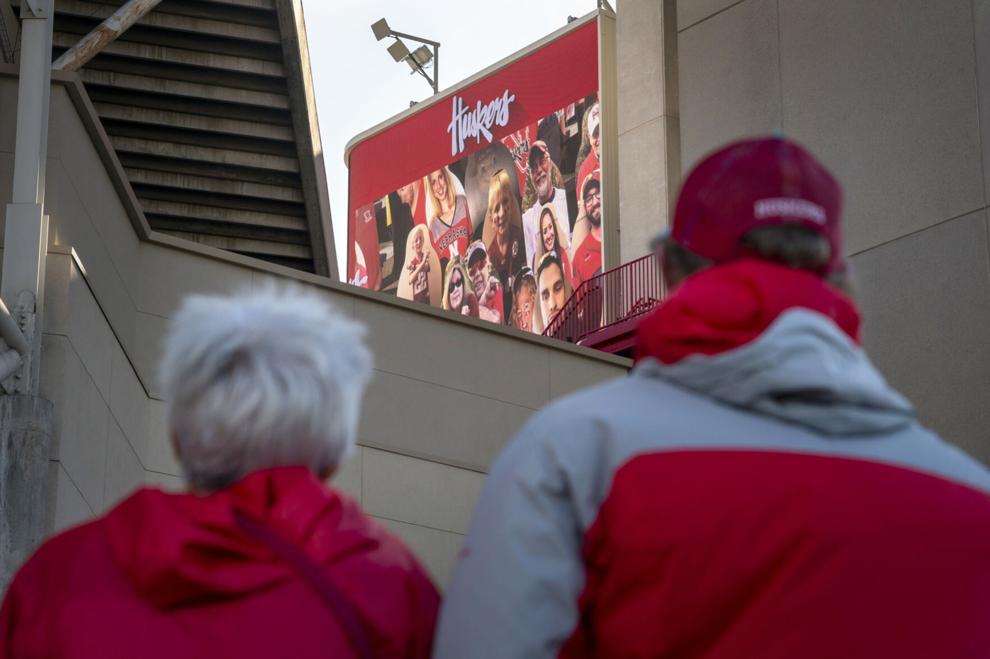 Husker cutouts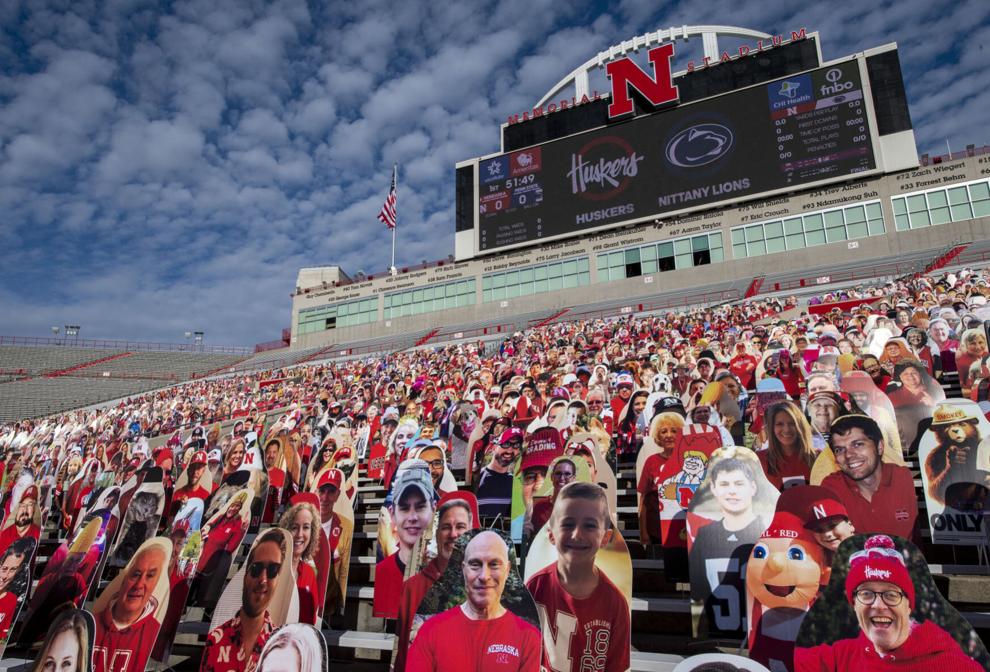 Arena cleaning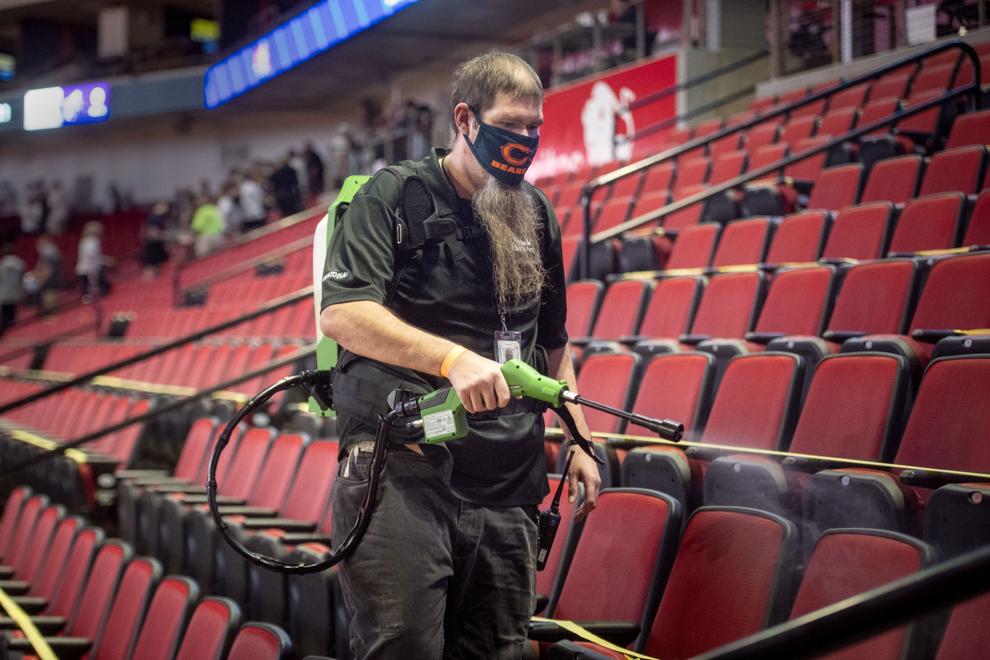 Volleyball social distancing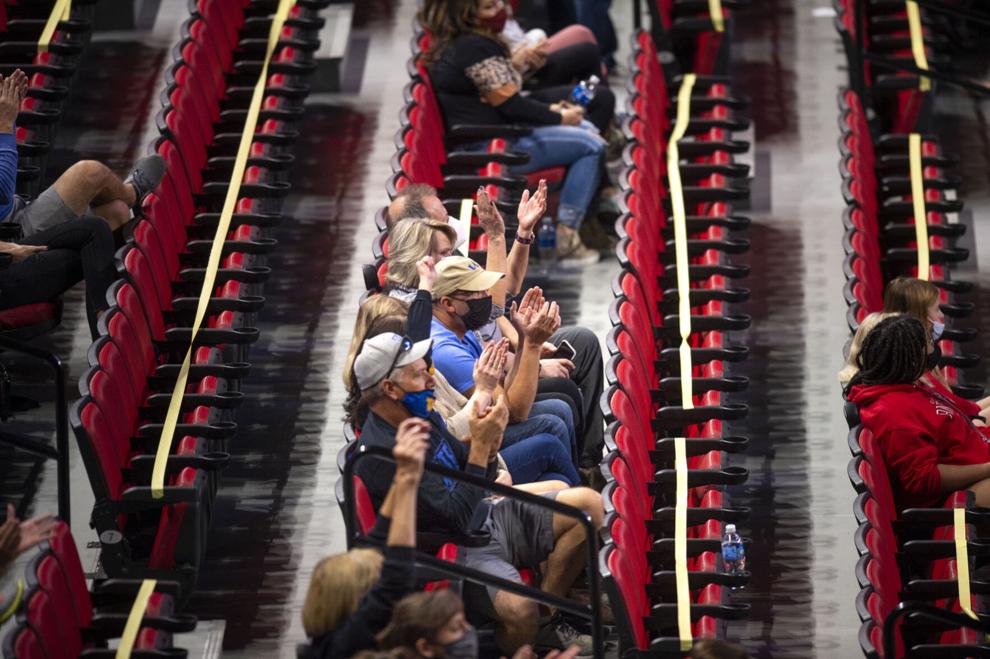 Skeleton signs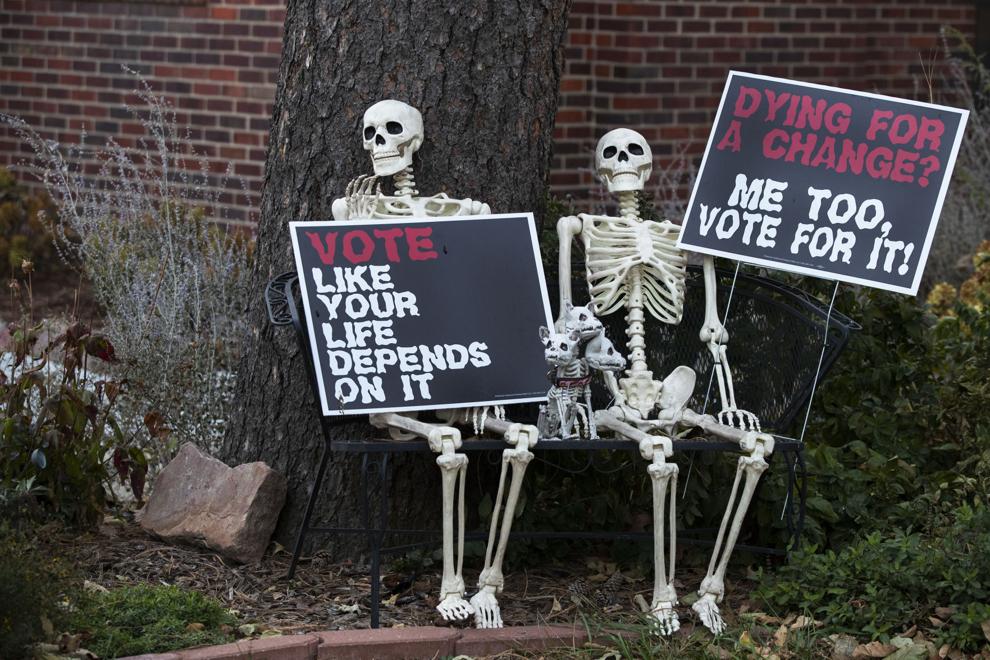 Boo at the Zoo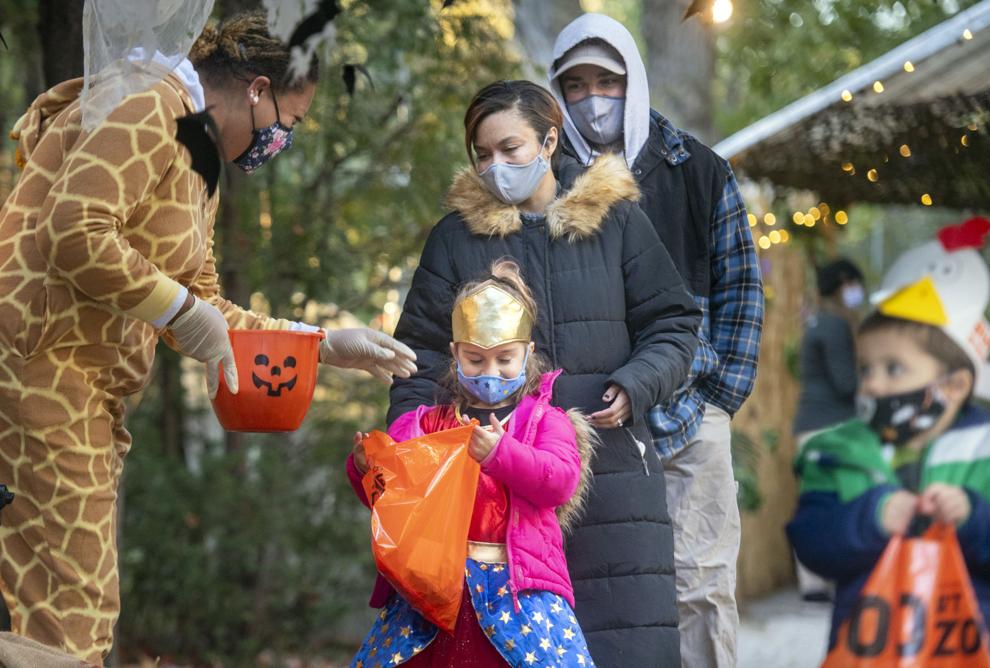 Football Saturday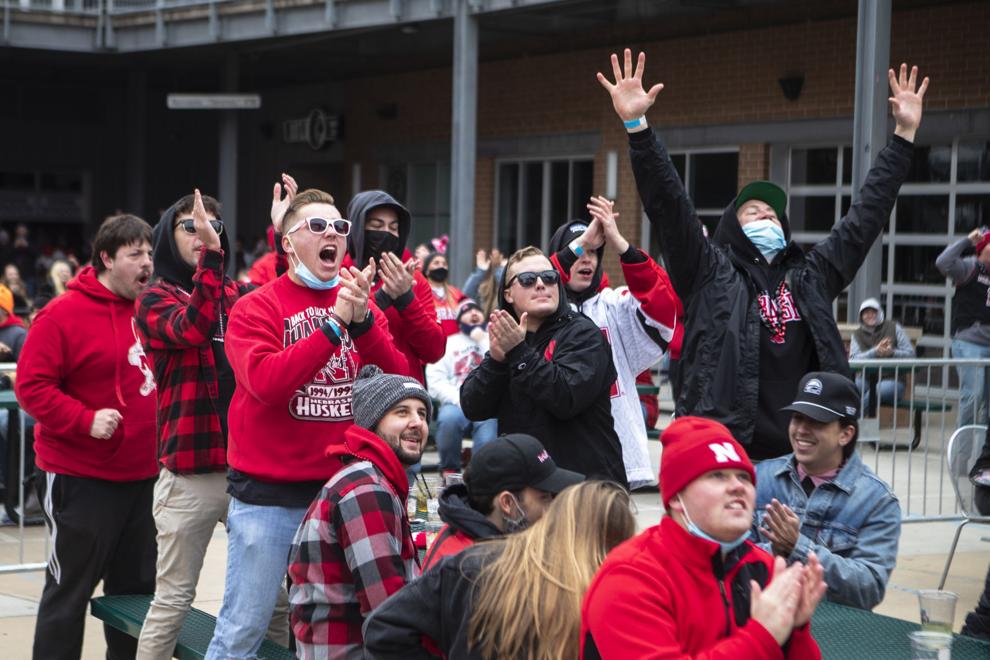 YMCA closed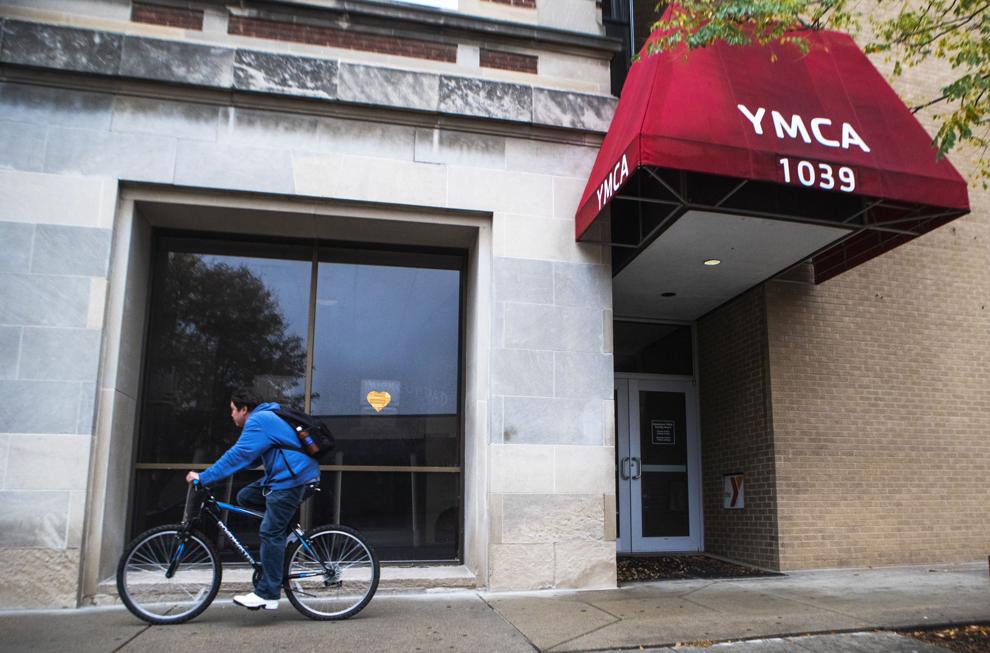 Downtown mask art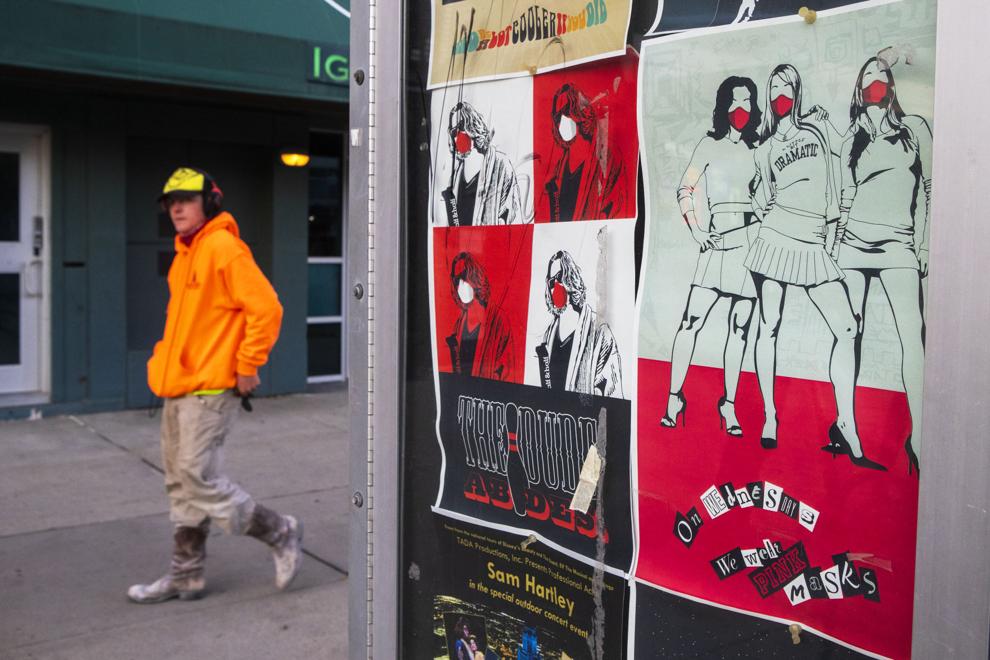 Marching band competition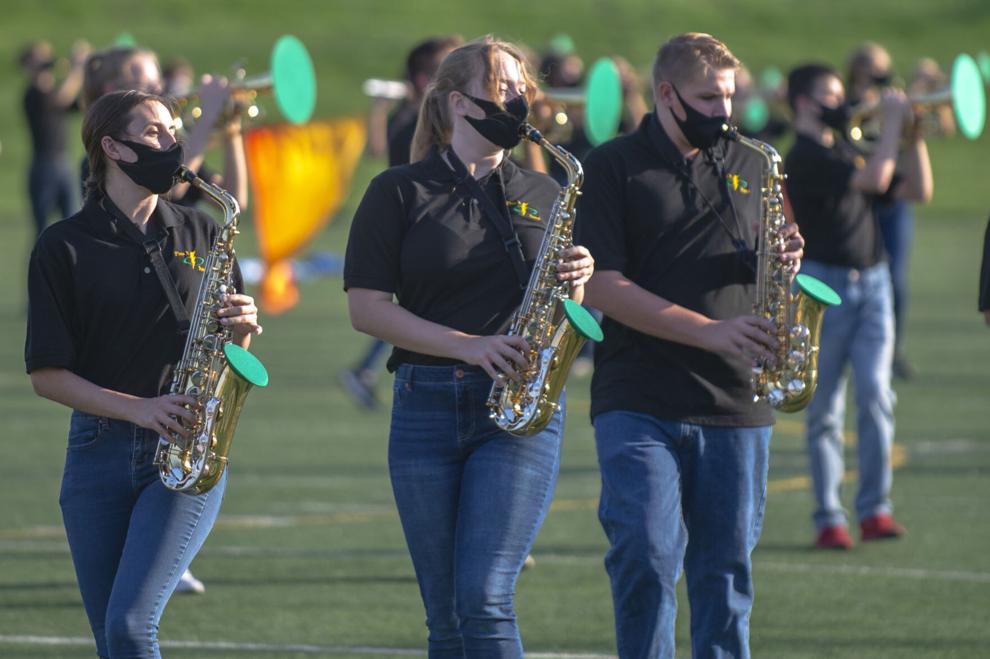 Outdoor seating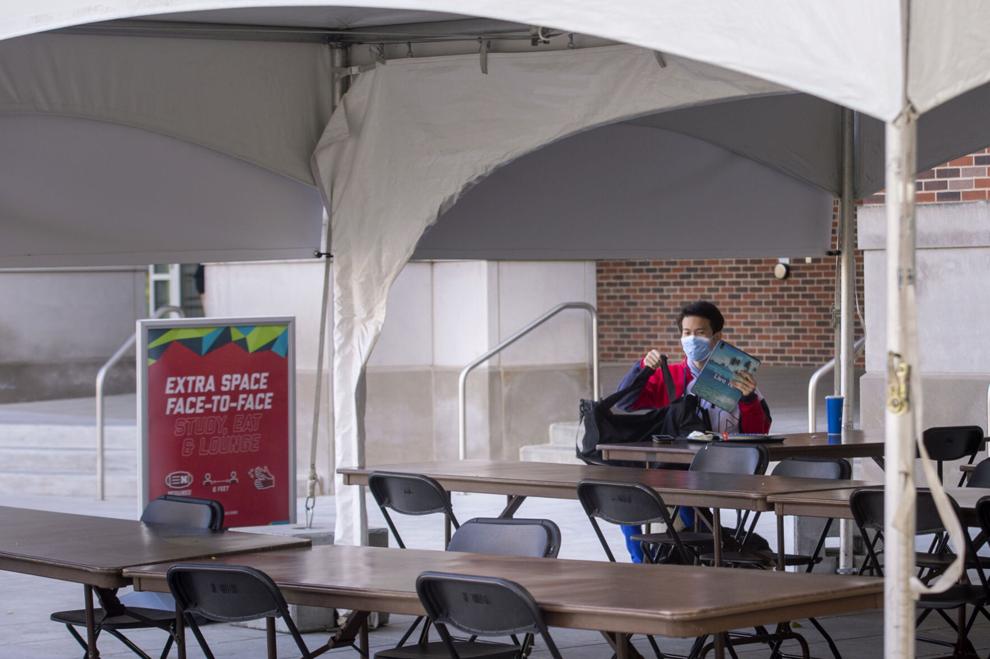 East Campus proposed budget cuts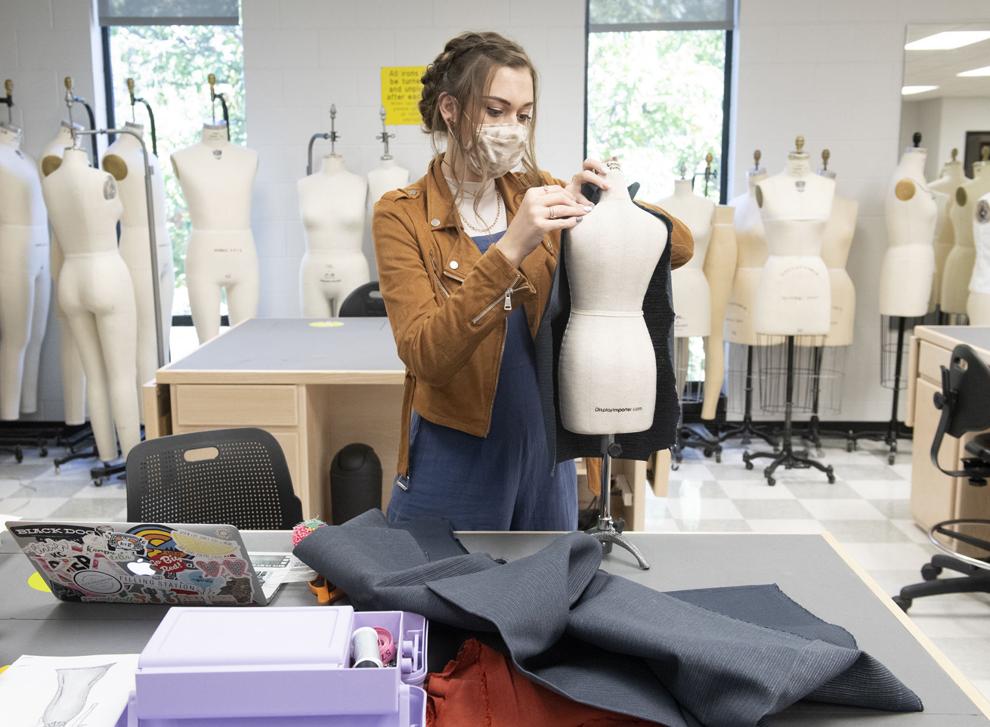 Flu shots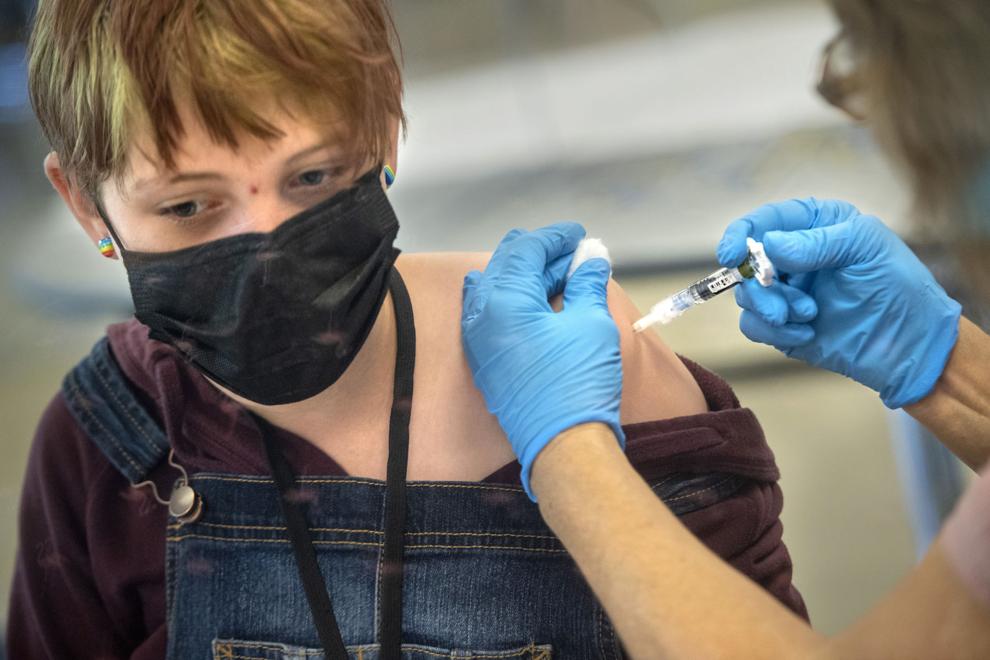 Coronavirus Bible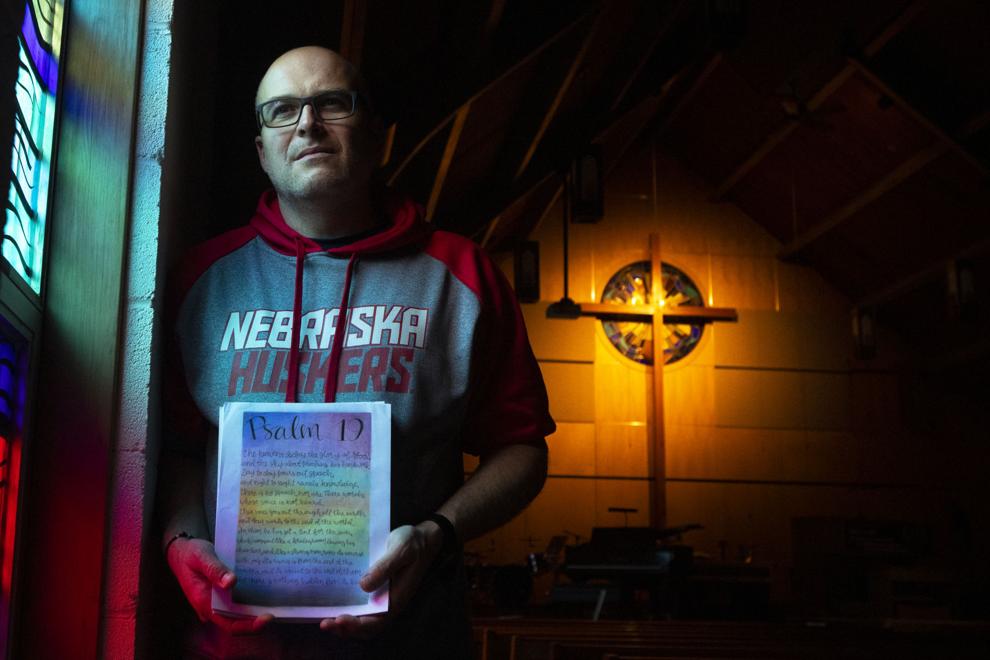 Anti-mask rally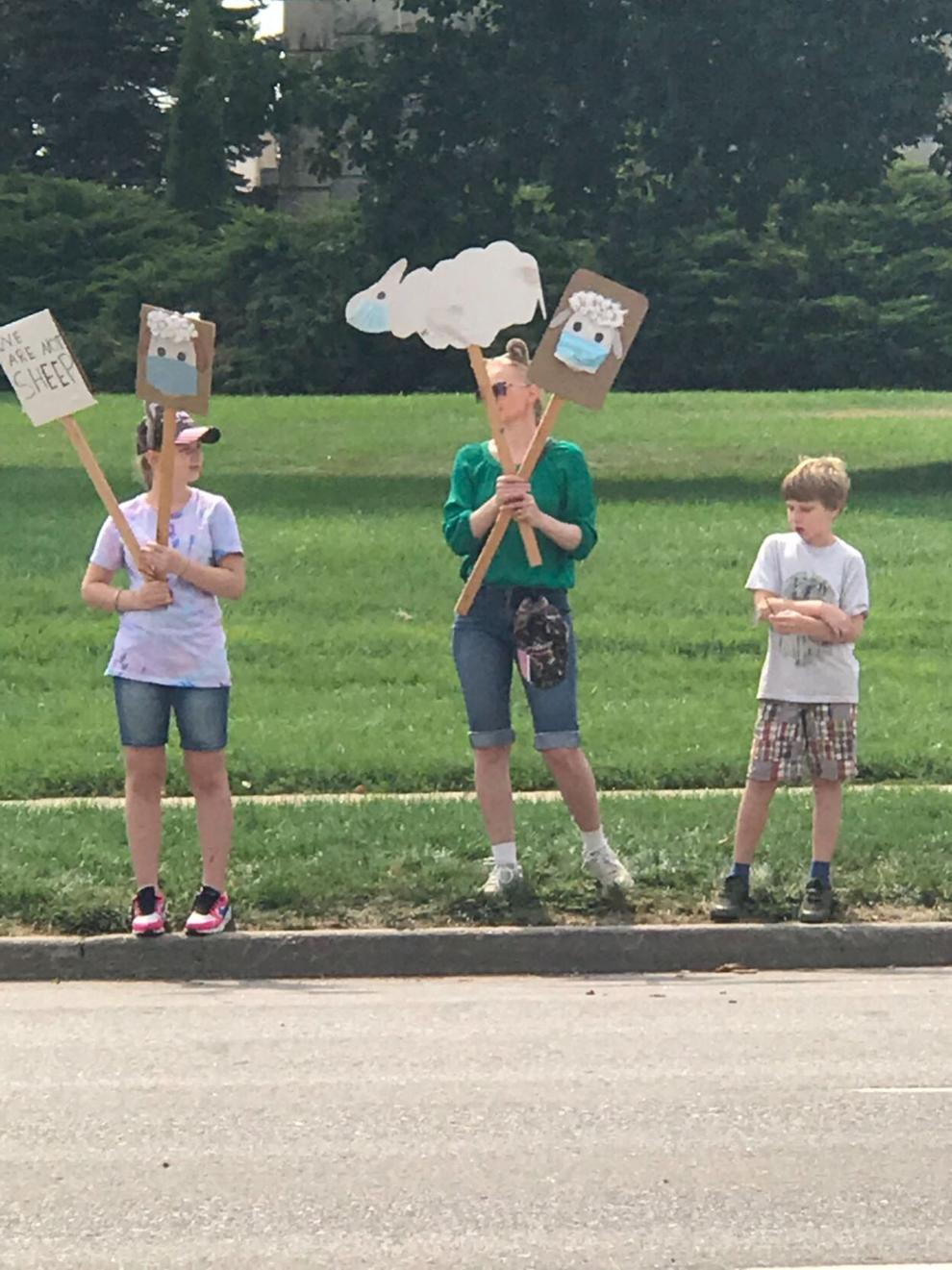 No Football Saturday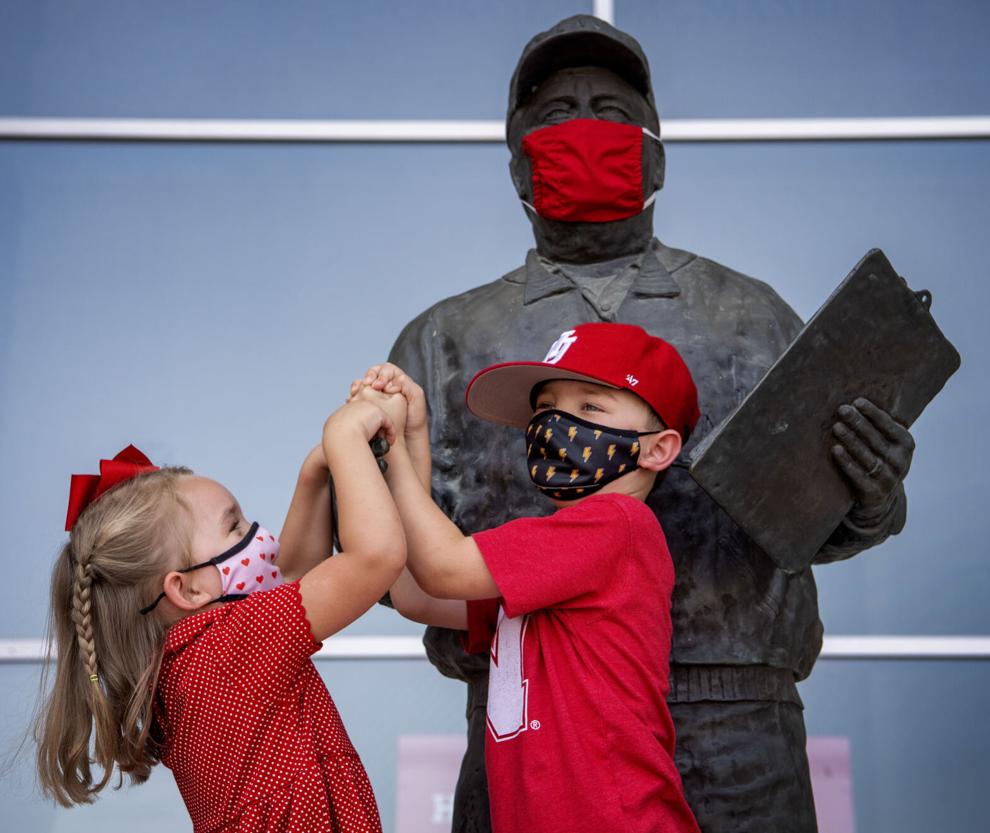 DMV lines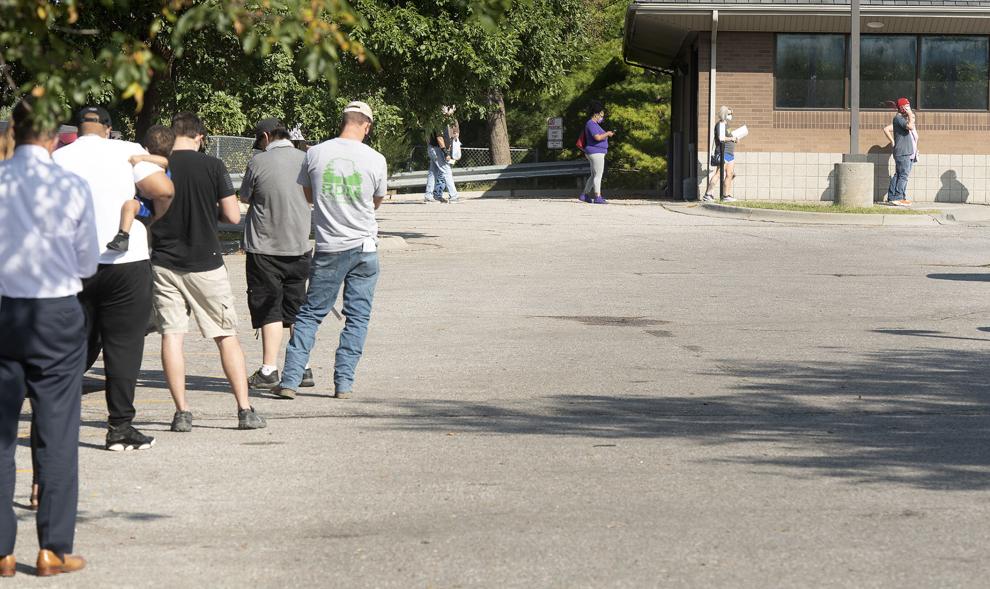 UNL in-person class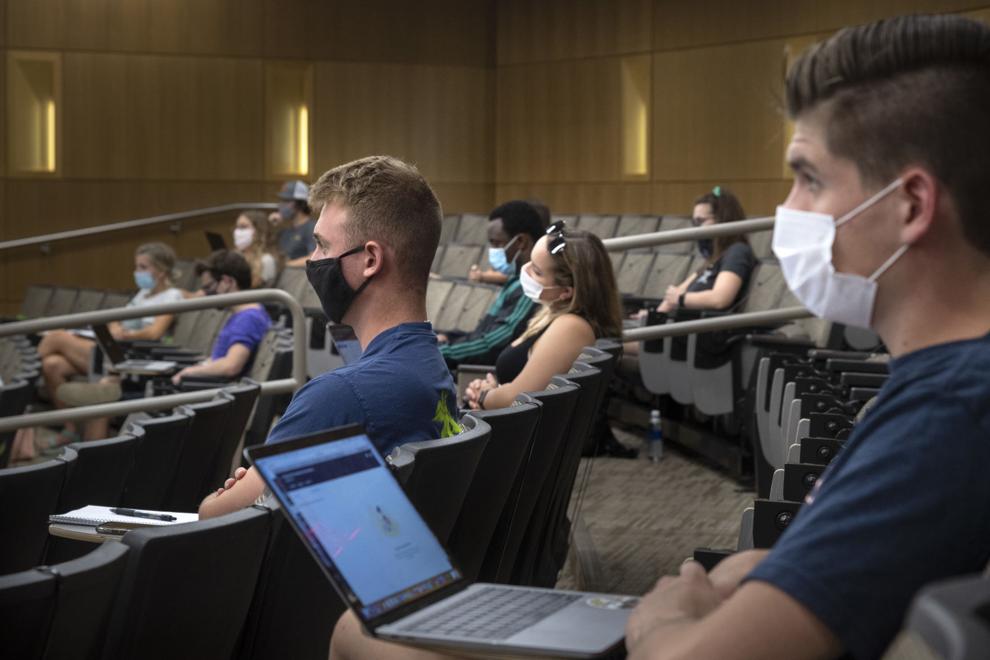 Iguana's Pub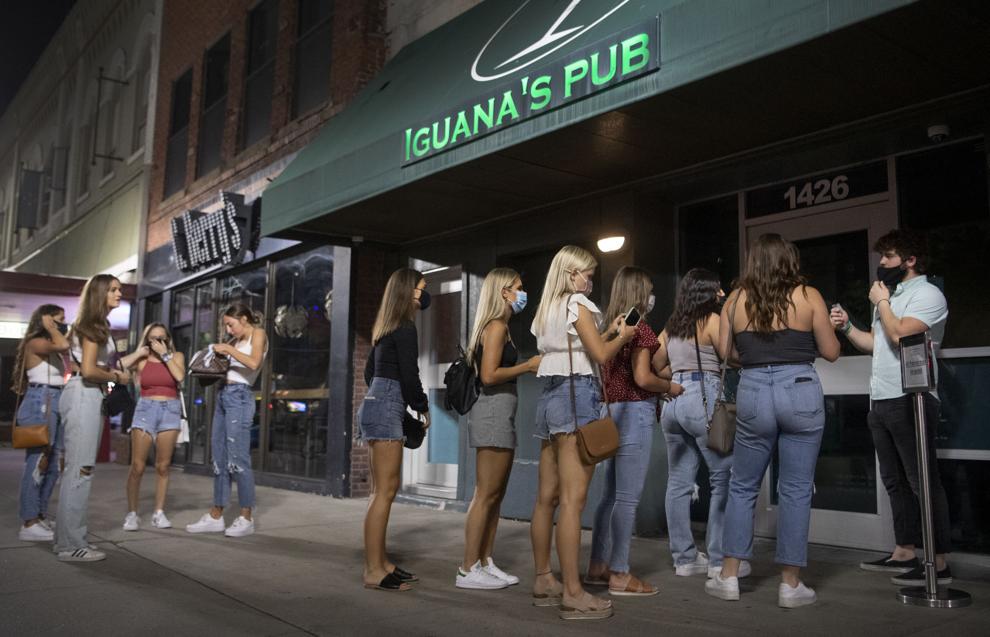 Farmers Market influencers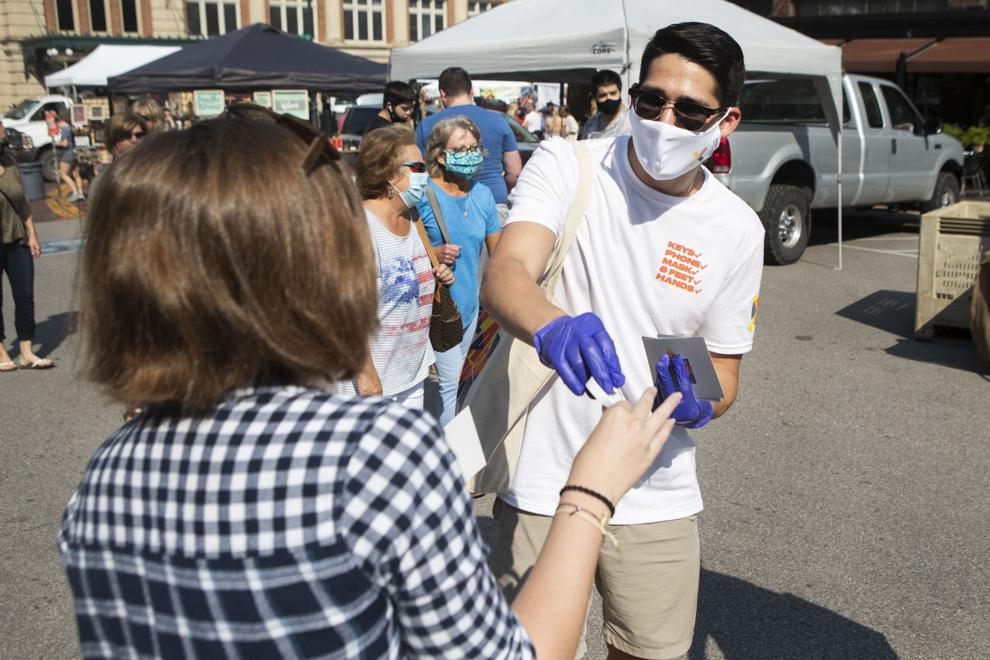 Remote learning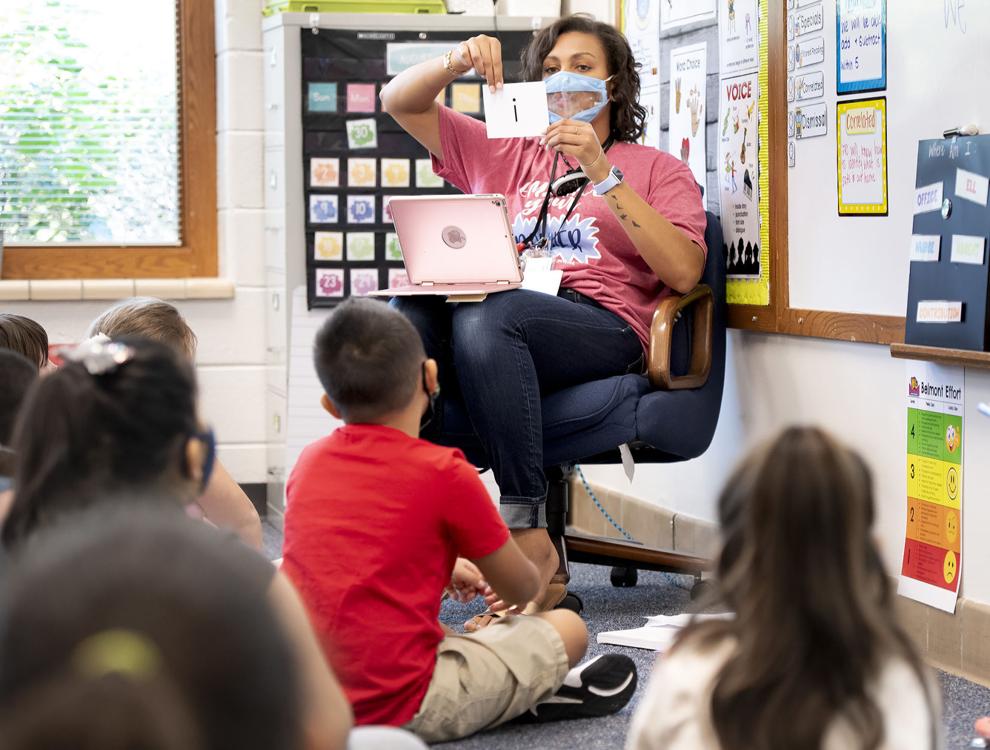 Weeping Water vs. Fillmore Central/Exeter-Milligan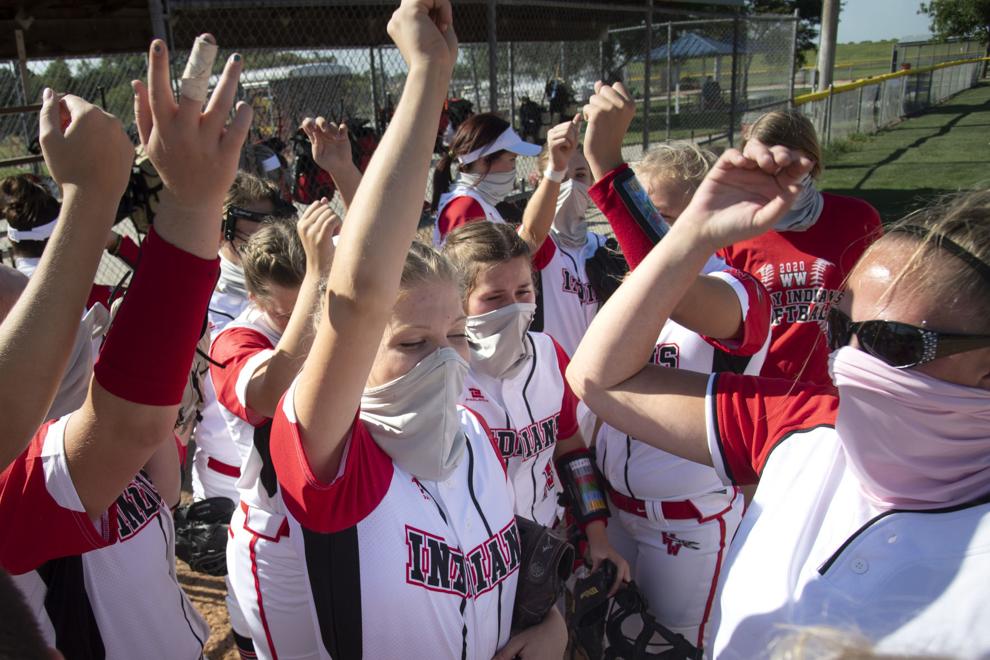 City Council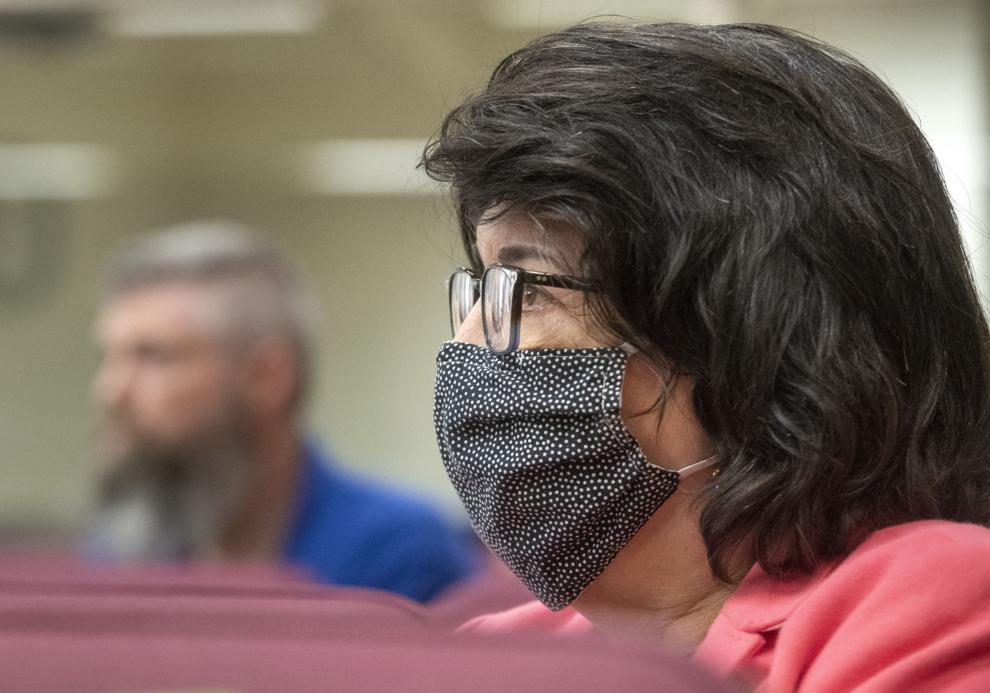 First day of middle school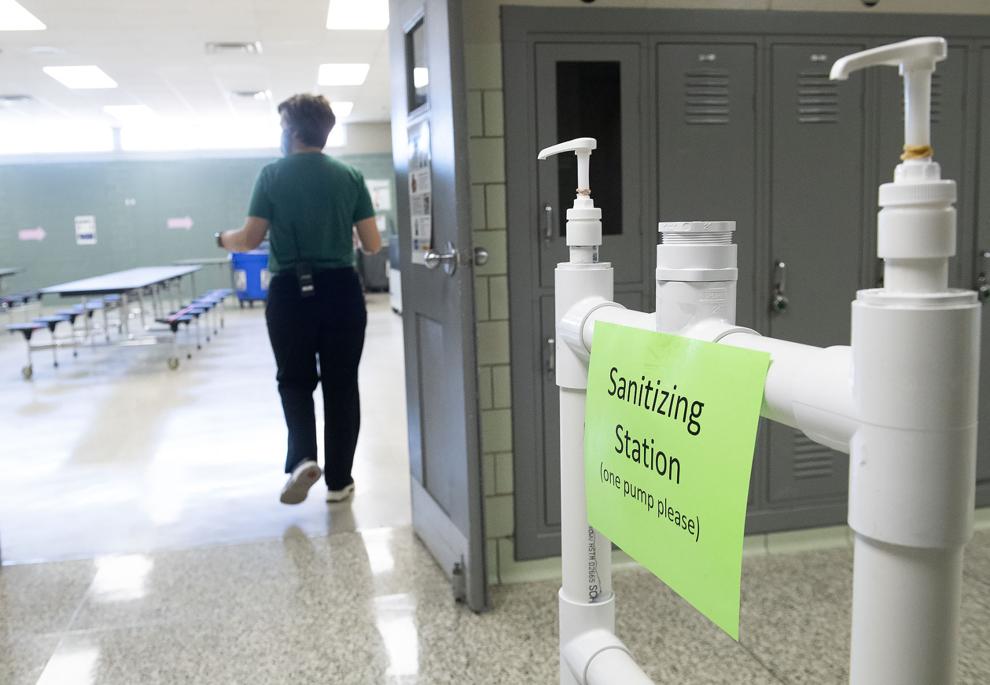 Ukulele Class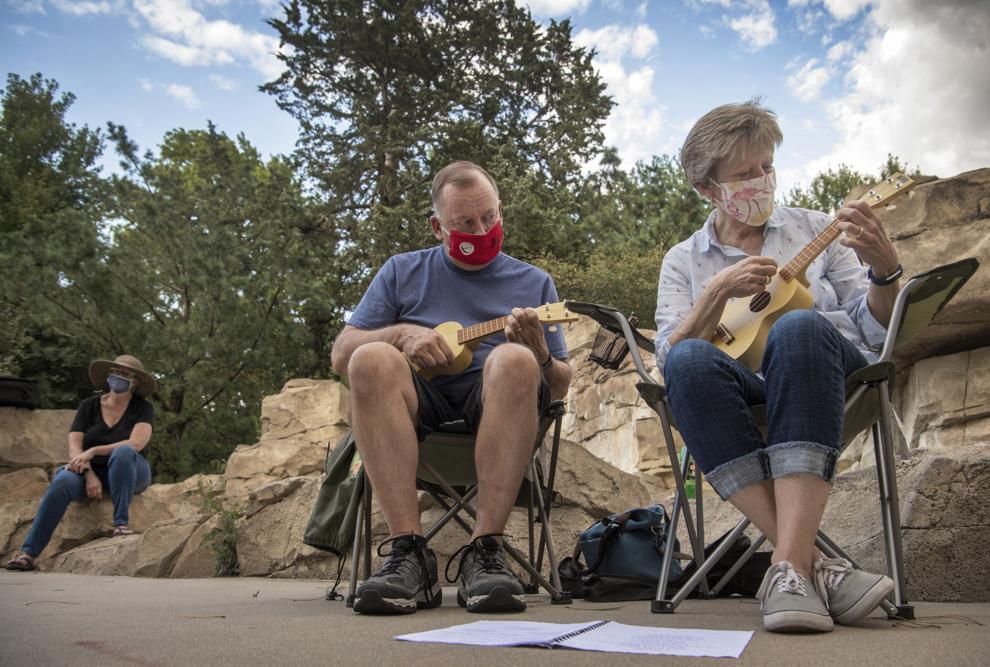 First day of school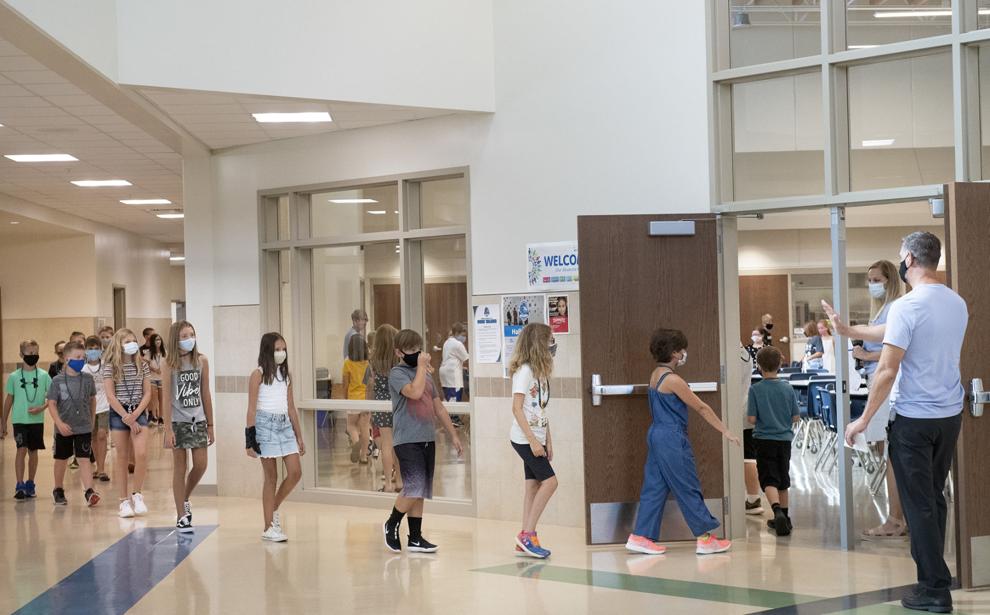 Pius X volleyball practice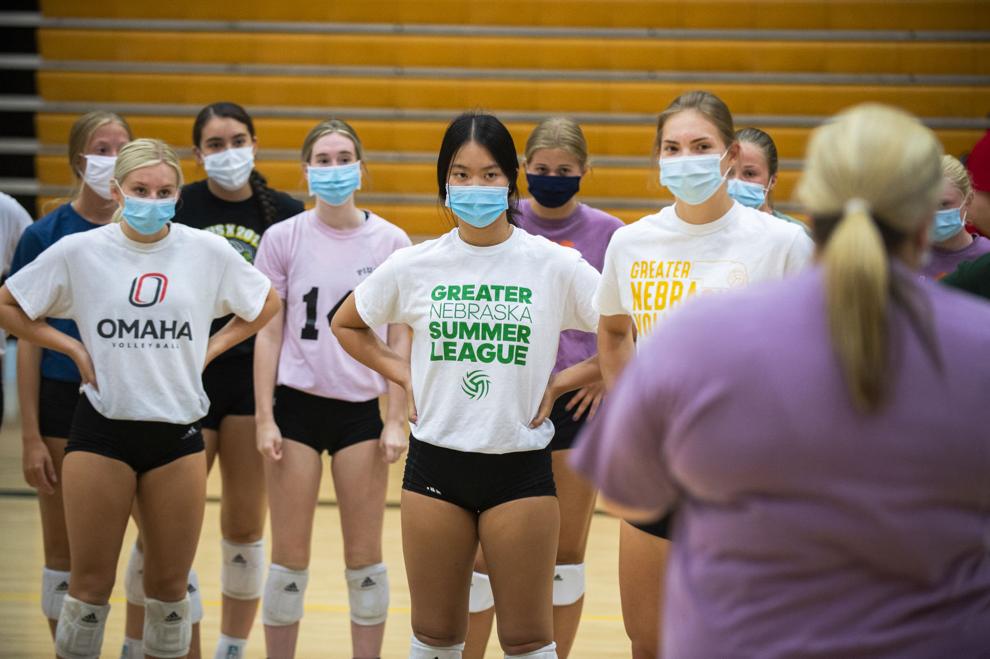 Madsen's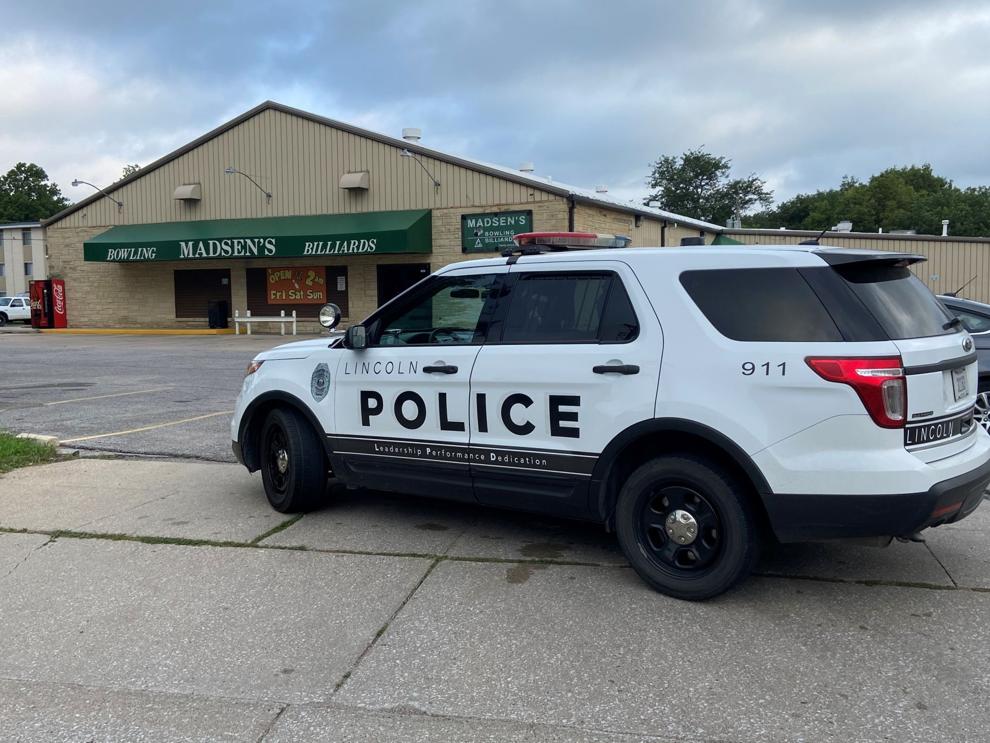 Flower shop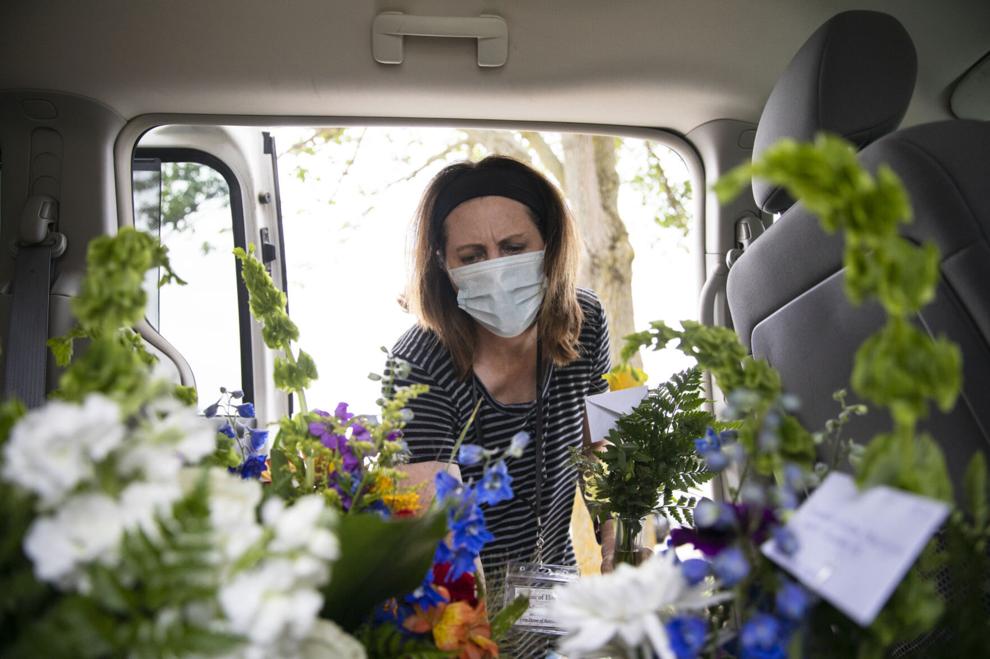 City Council BLM protest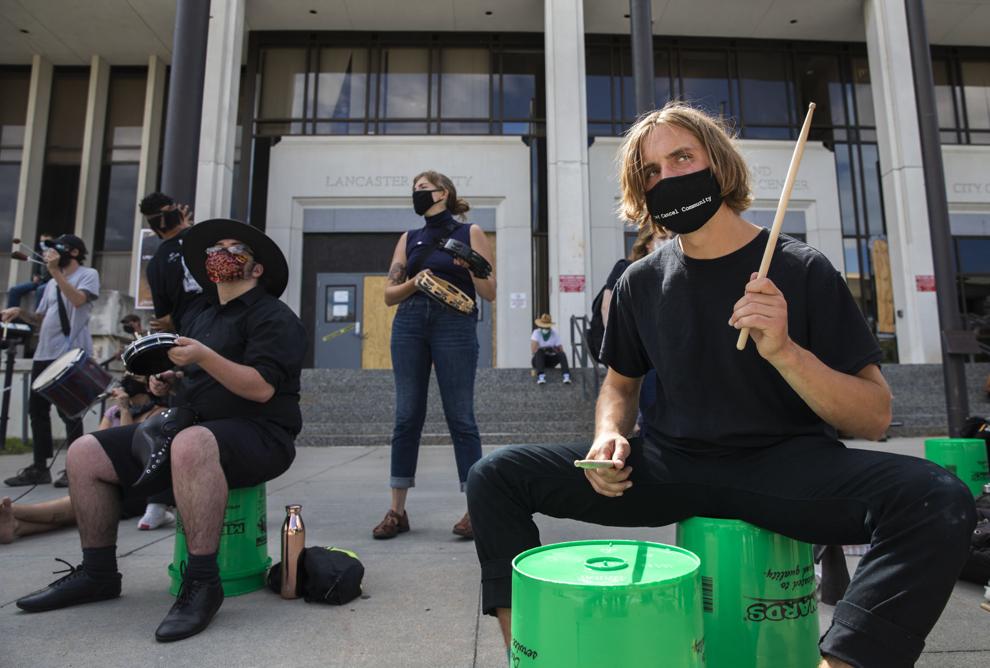 LPS Protest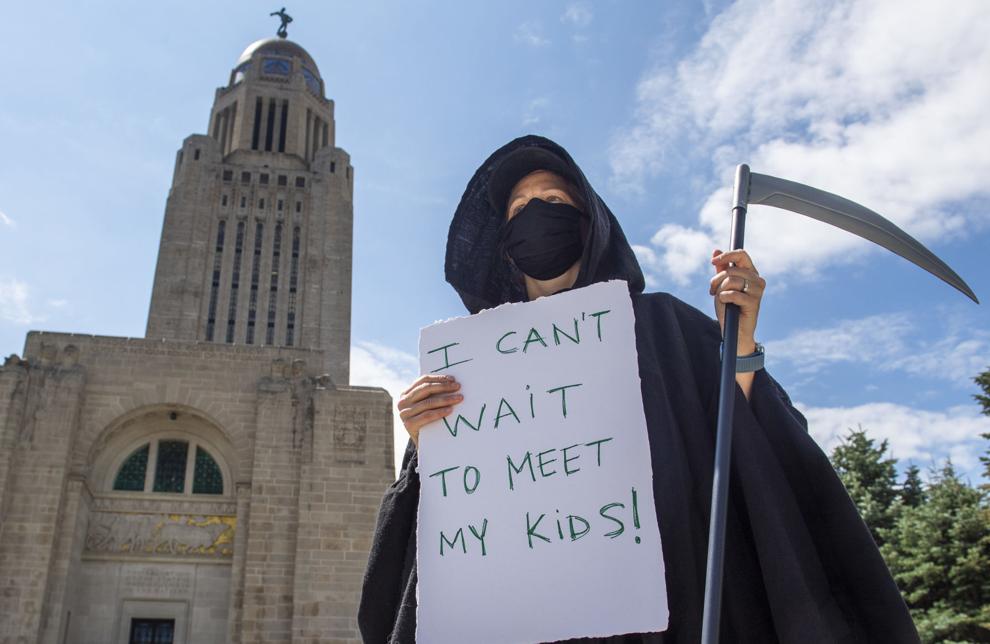 Beach Boys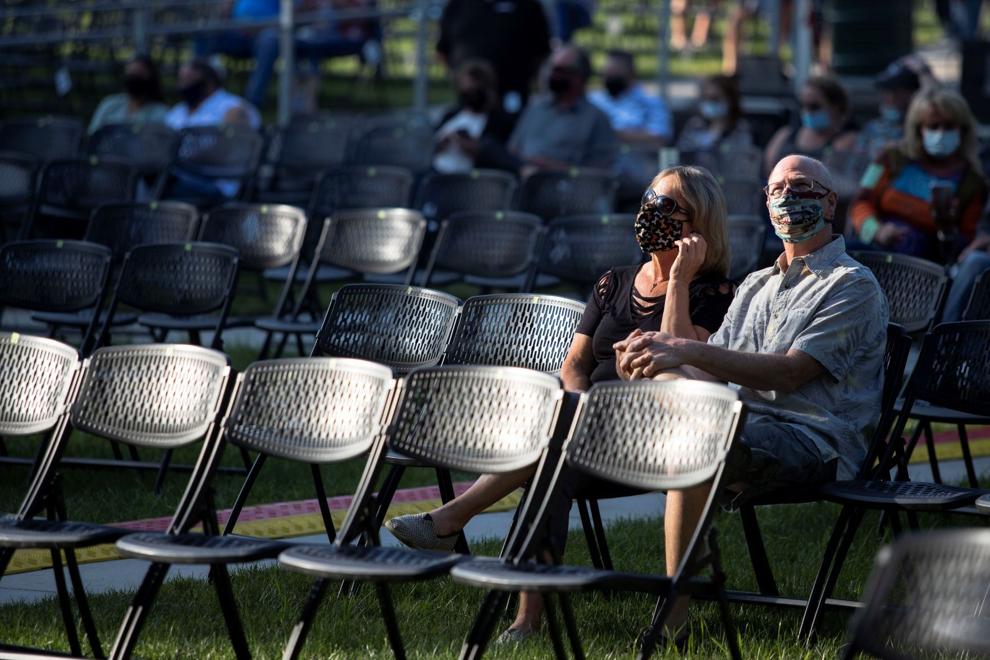 Rally and hearing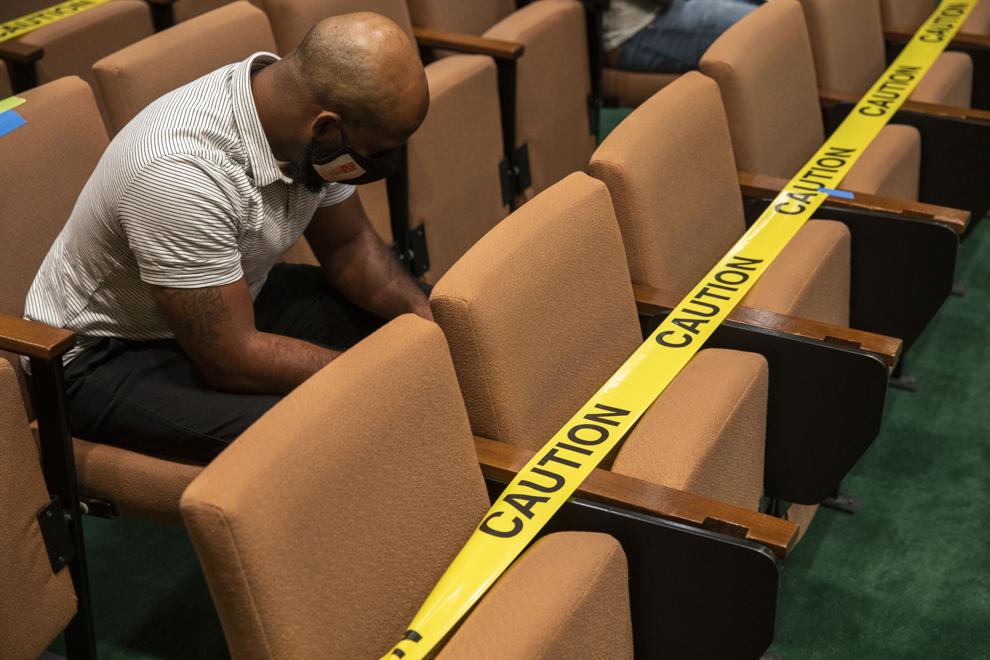 Lancaster County Super Fair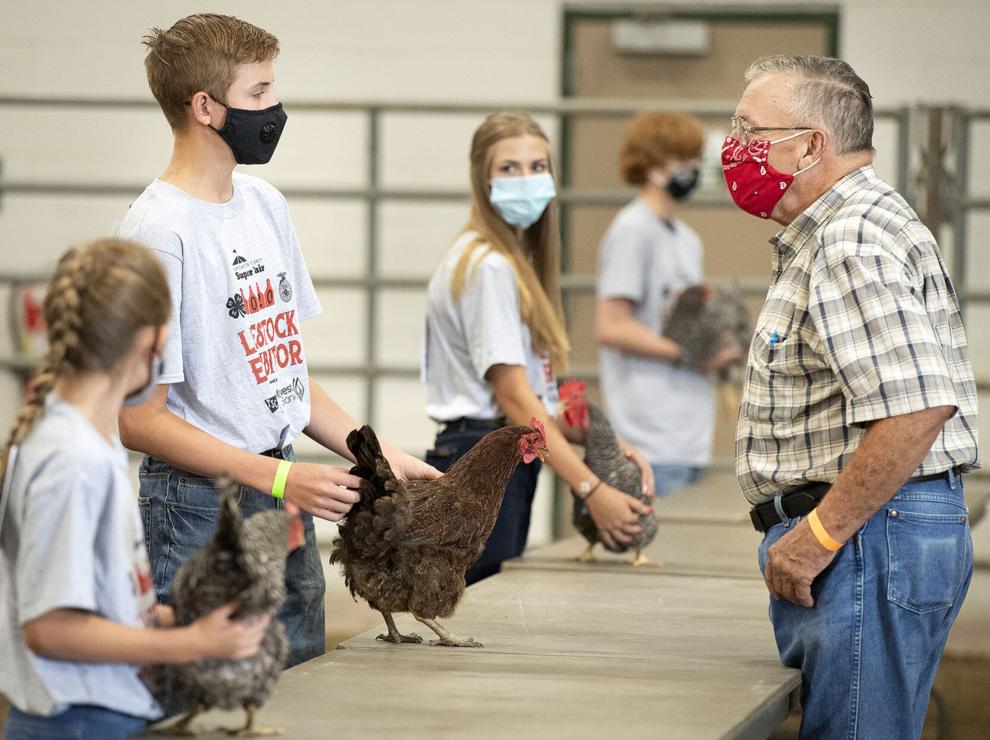 LPS board meeting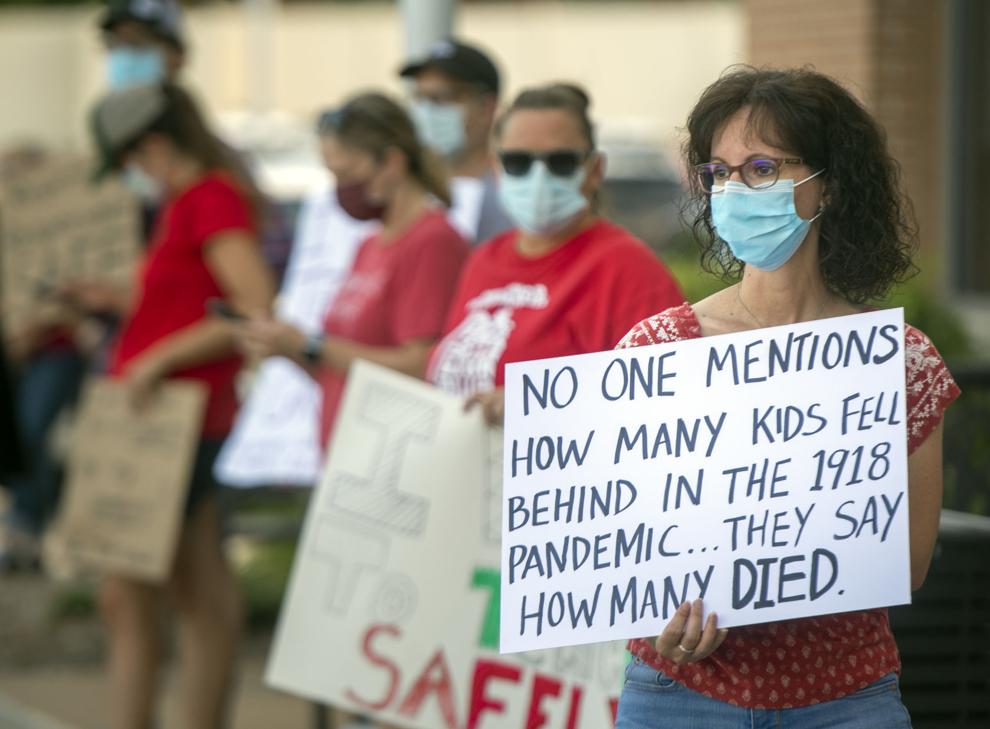 Meatpacking workers rally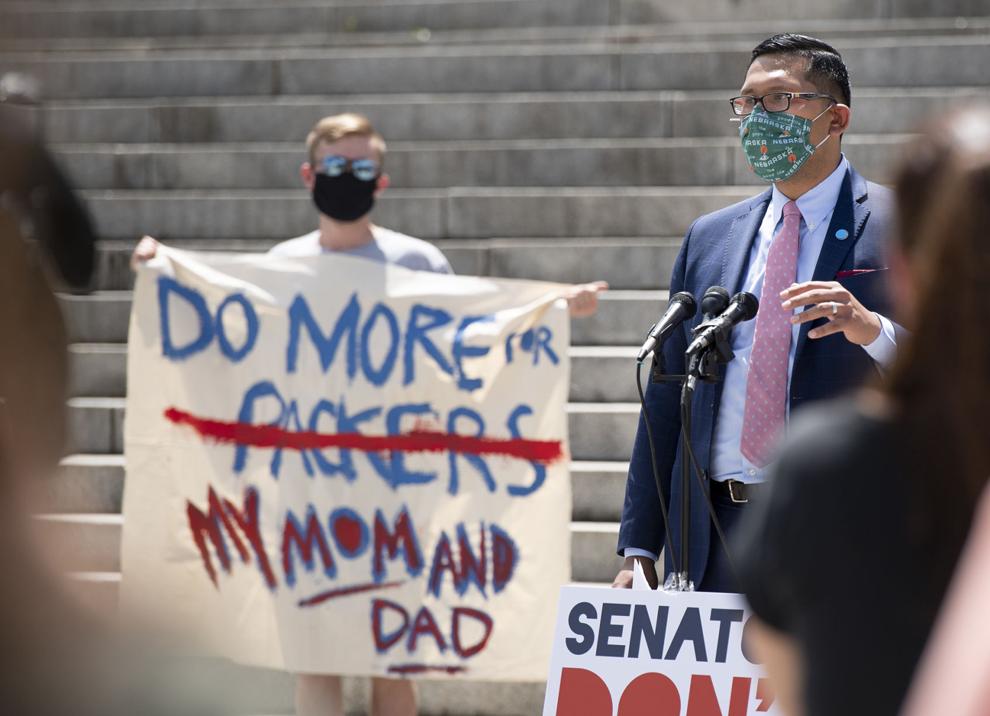 Legislature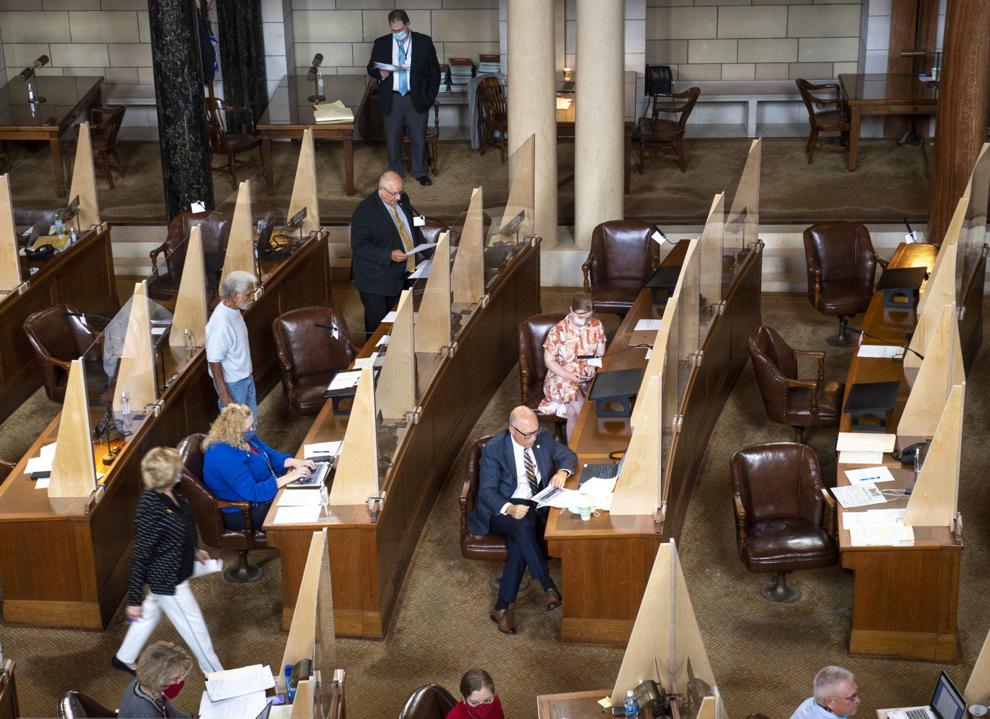 Lincoln Northeast graduation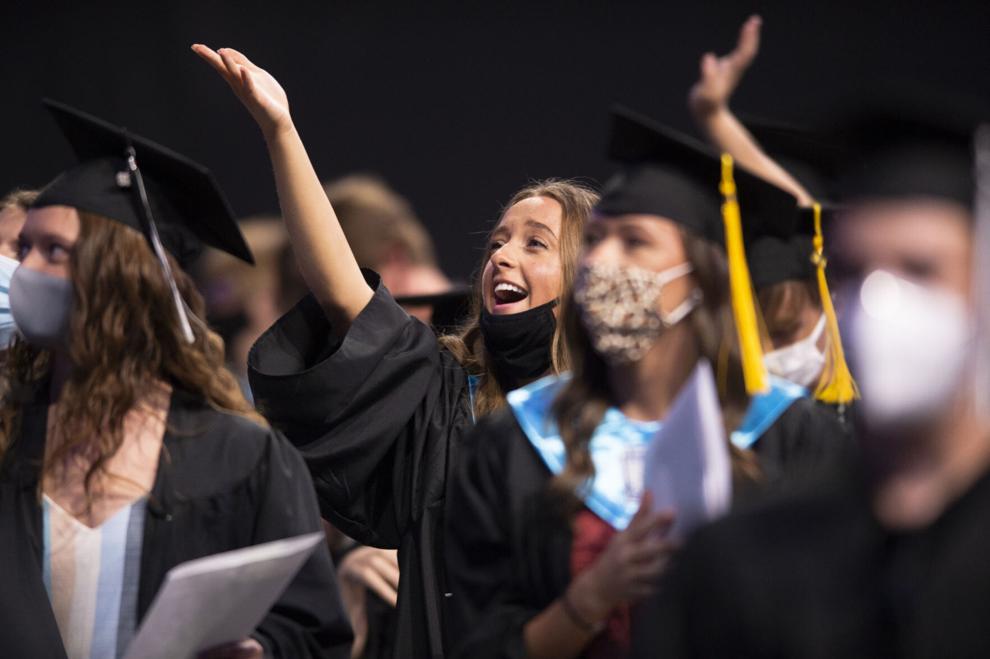 Gov. Ricketts address Legislature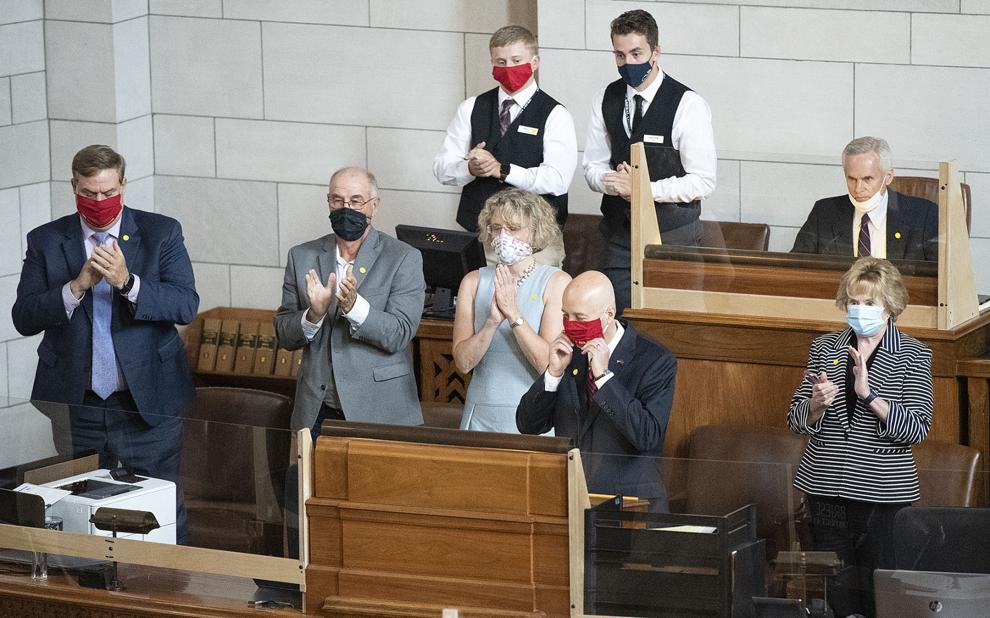 Mask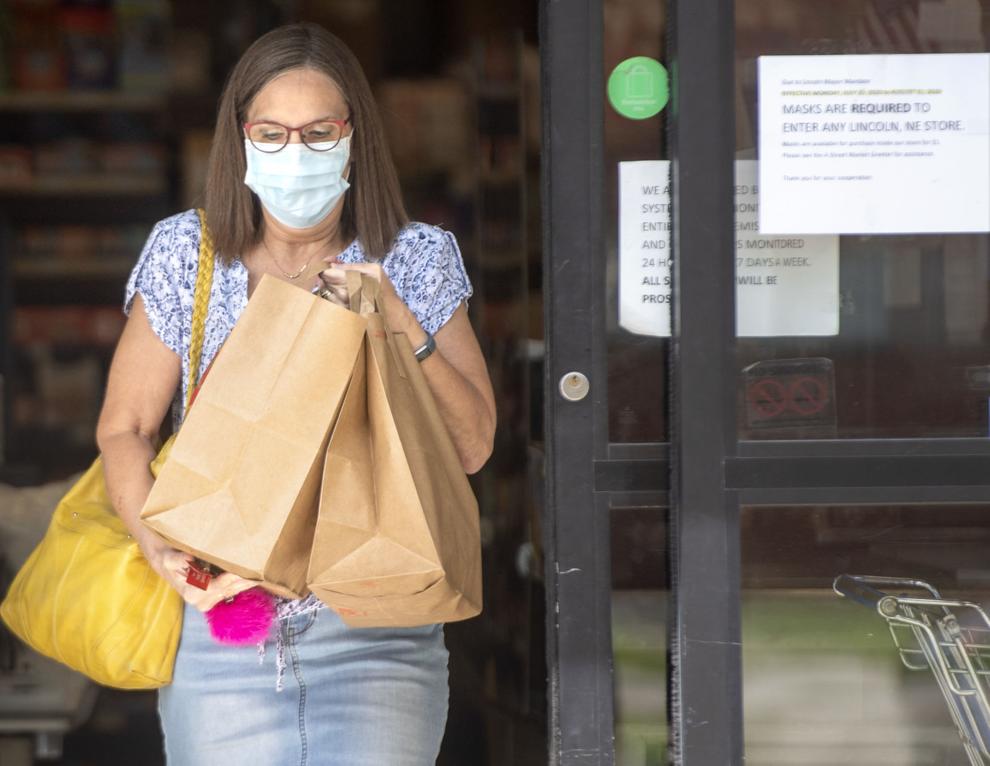 Legislature resumes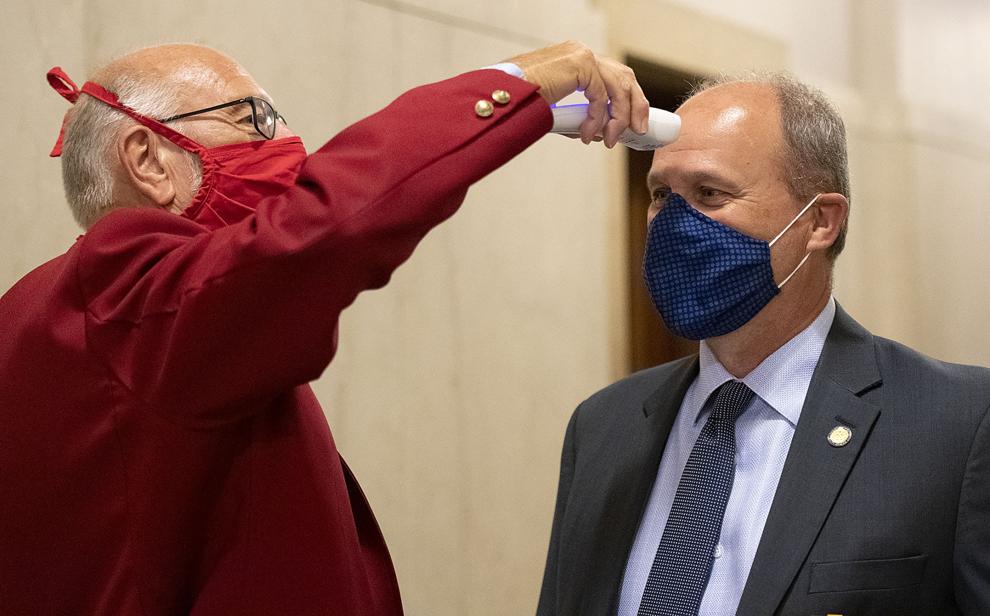 Girls basketball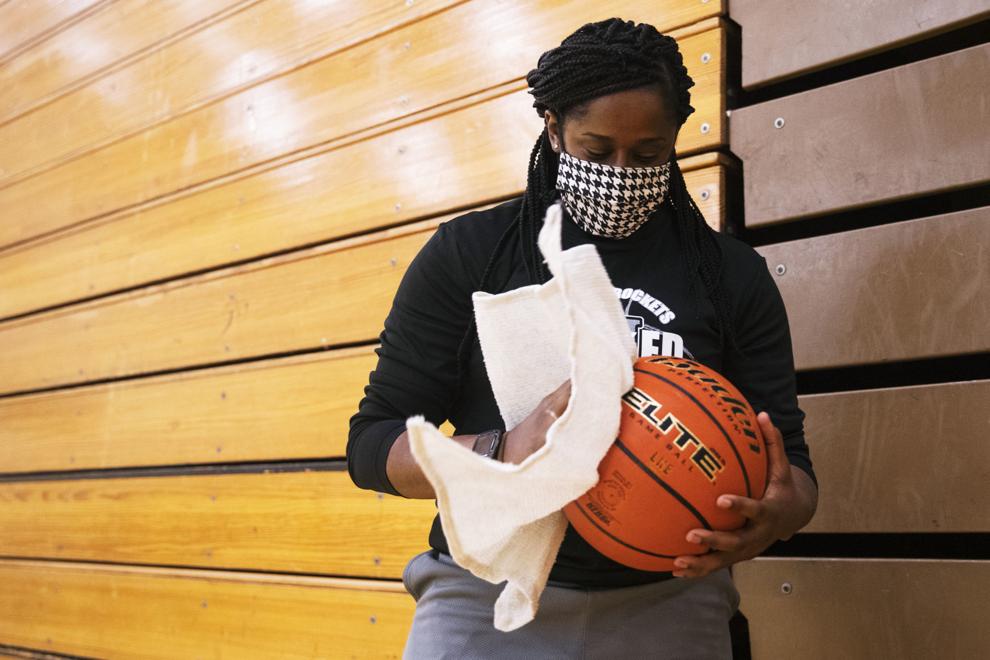 Masked Archie the Mammoth
First Jury Trial in Four Months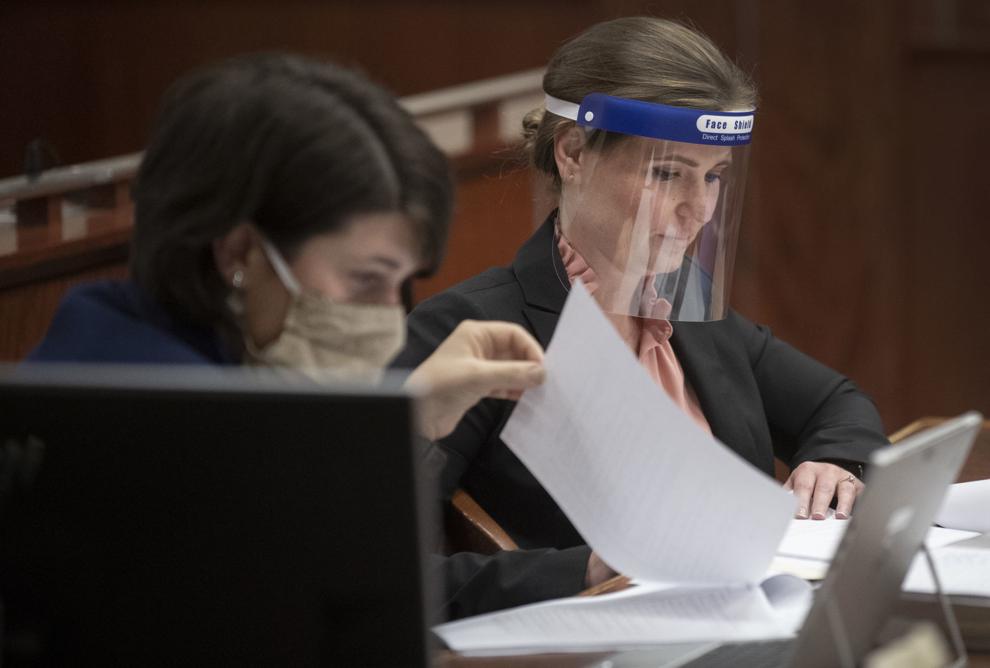 Lincoln Community Playhouse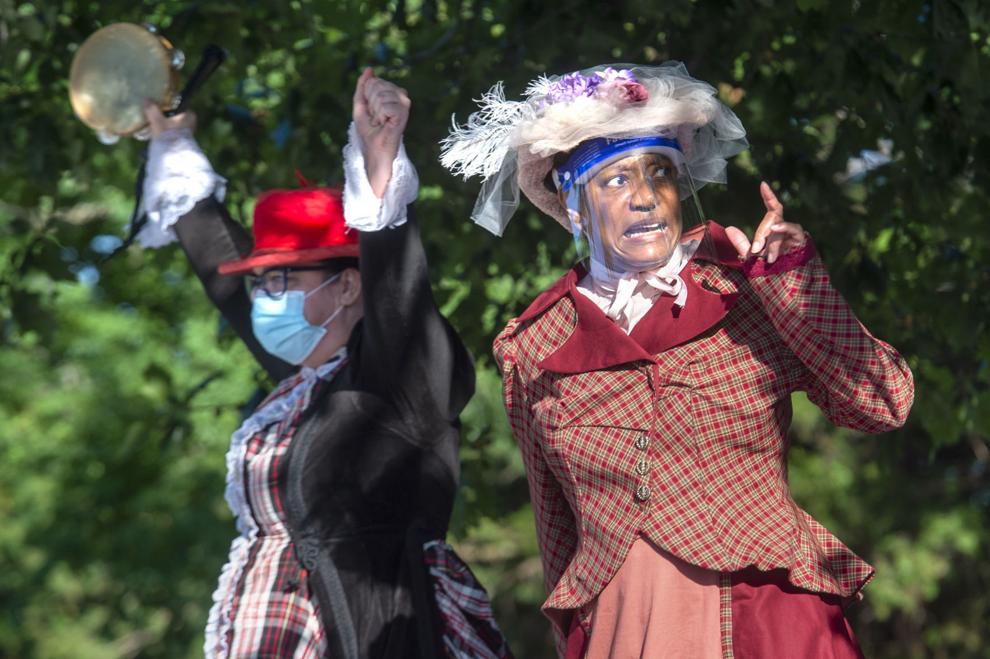 The Kindler Hotel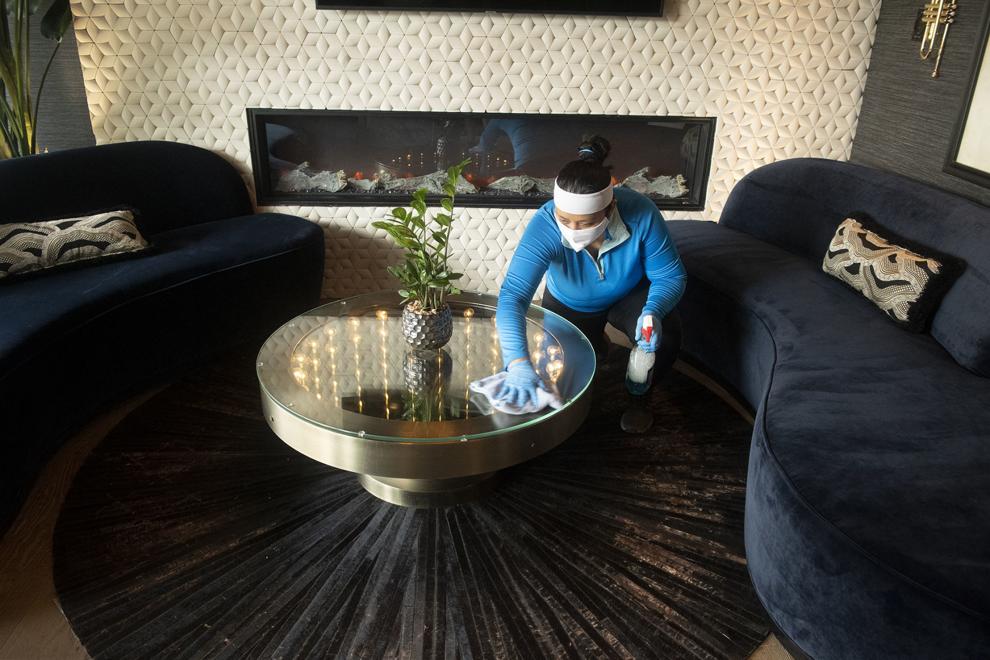 Garth Brooks Drive-In Concert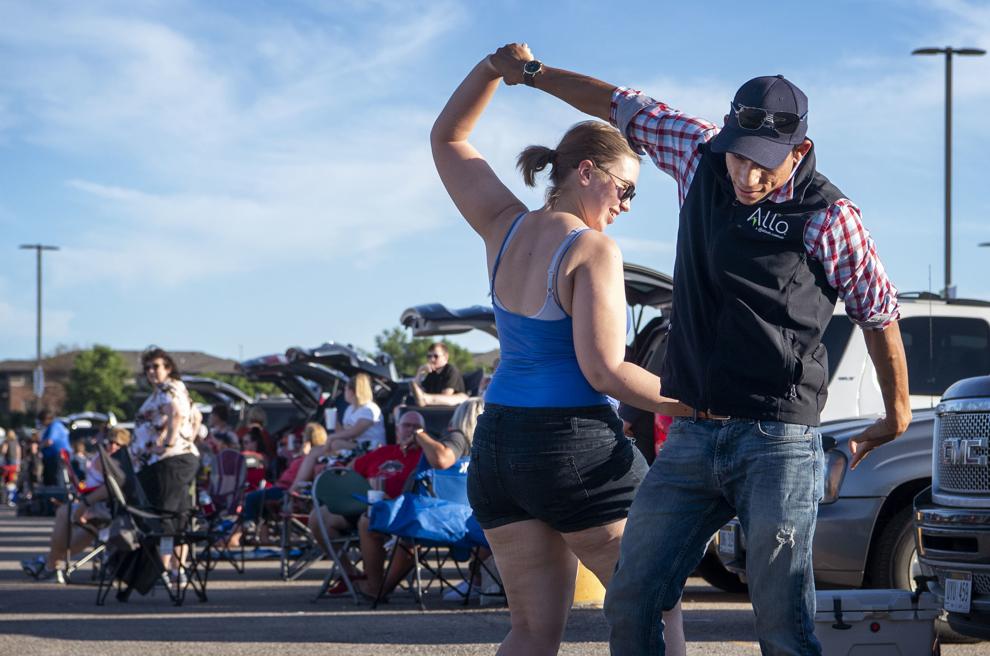 Naturalization ceremony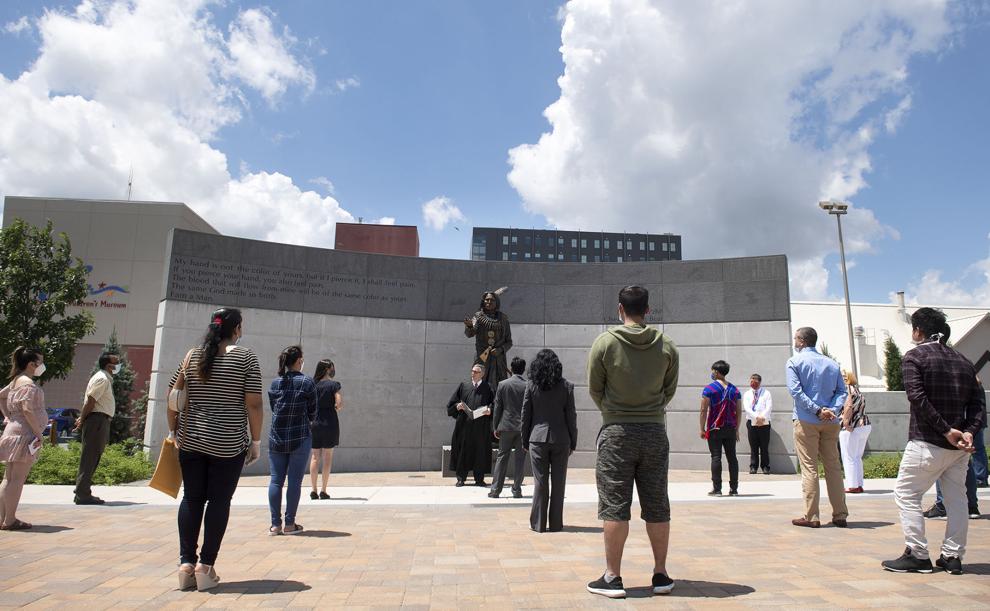 Urban Air Adventure Park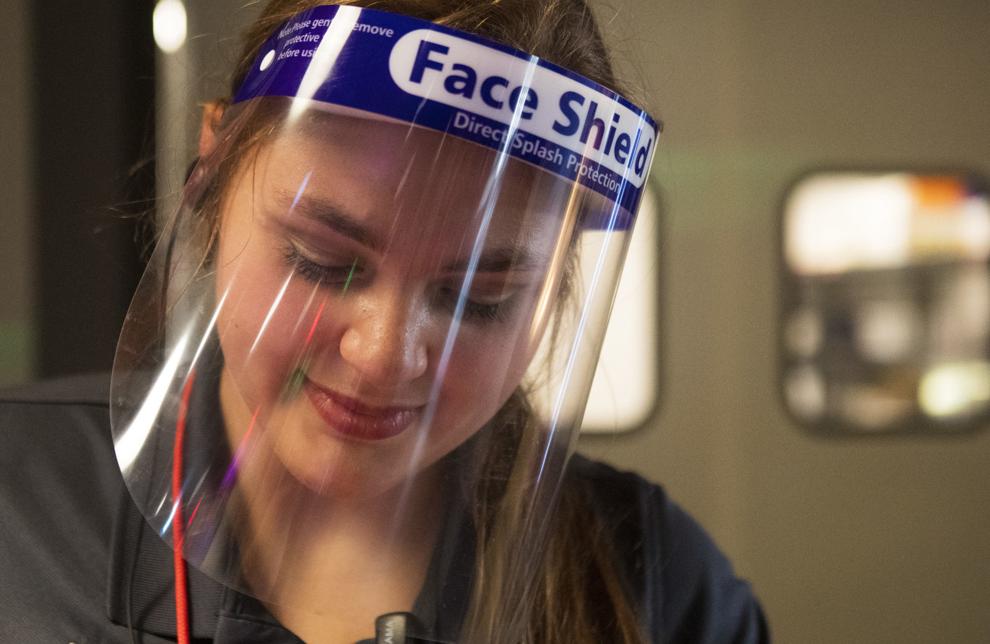 Juneteenth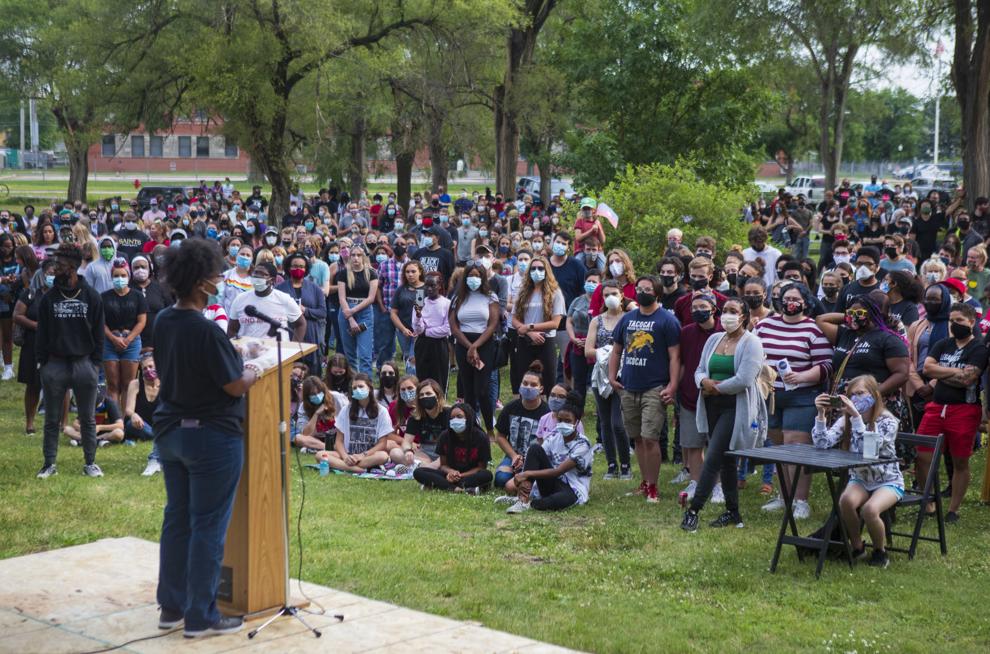 Gere Branch Library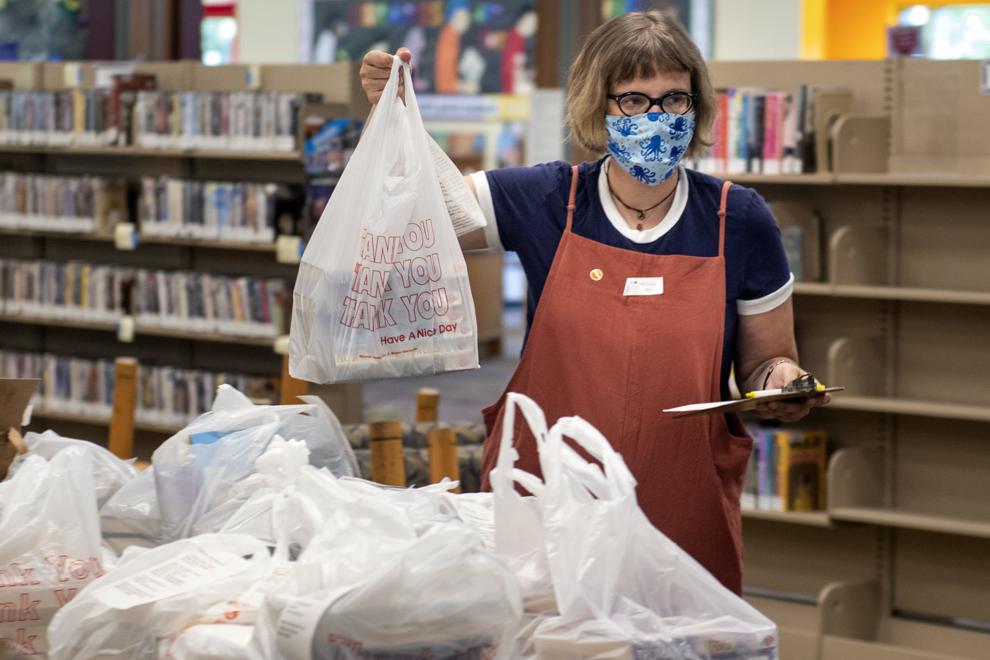 Music on the Move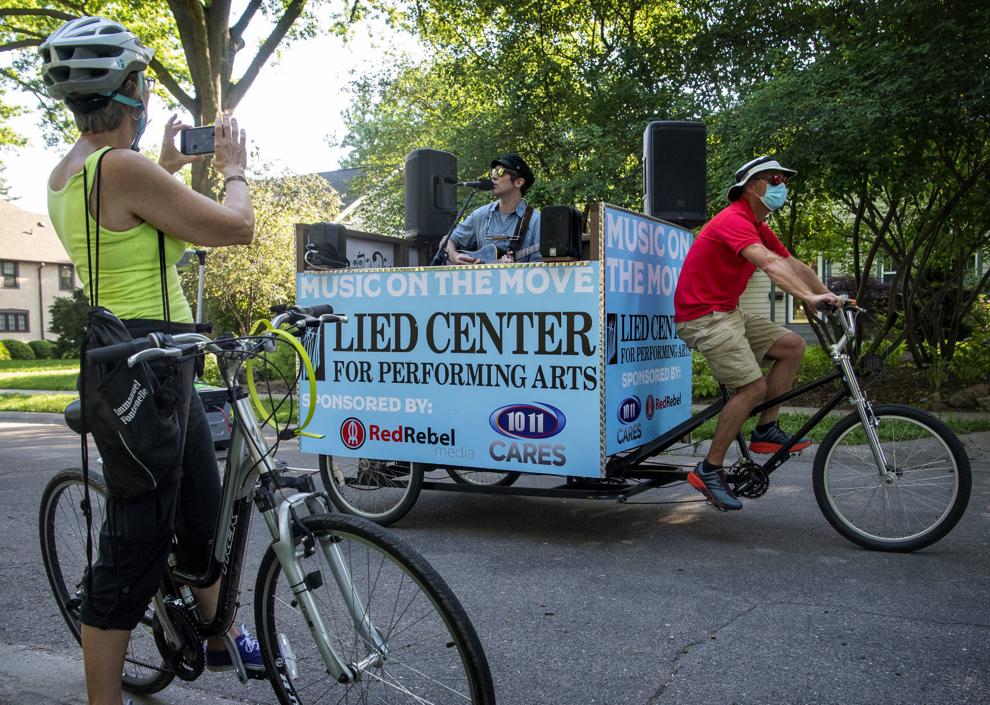 Pool Reopenings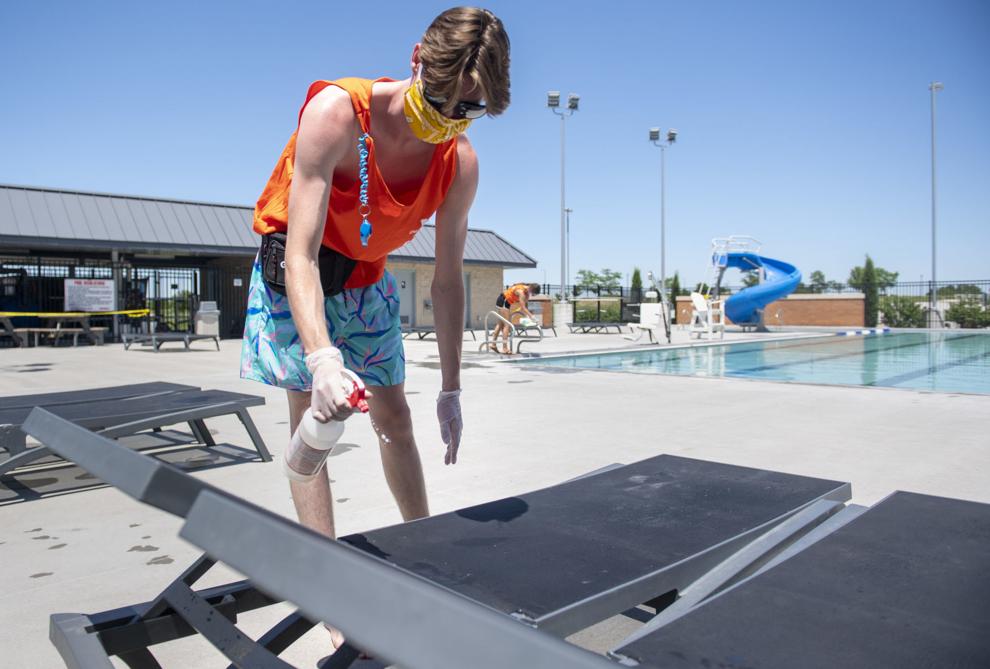 Judiciary Committee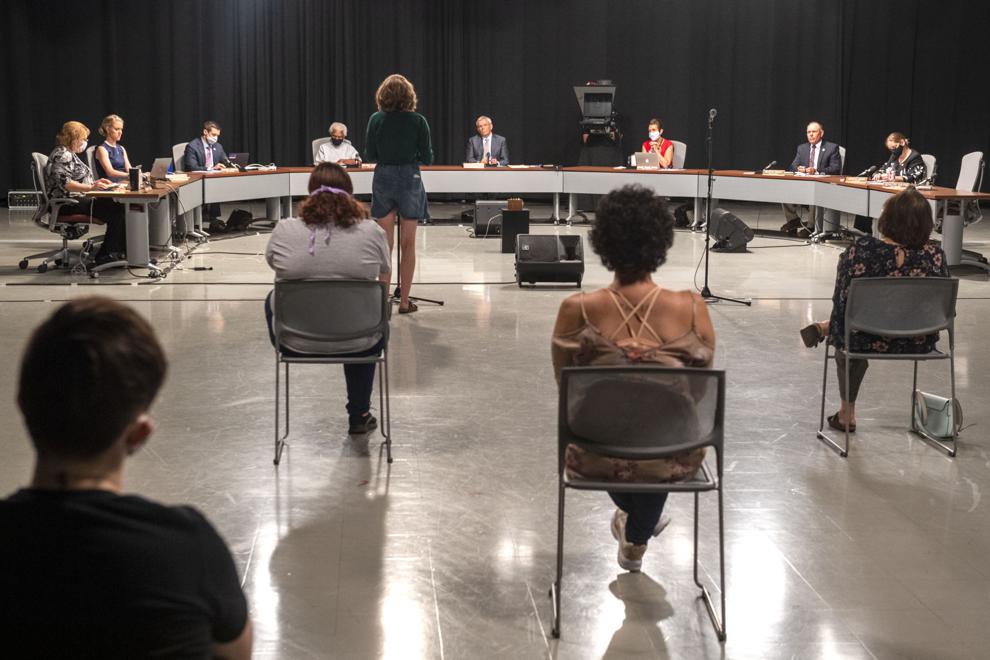 Bars Opening in Lincoln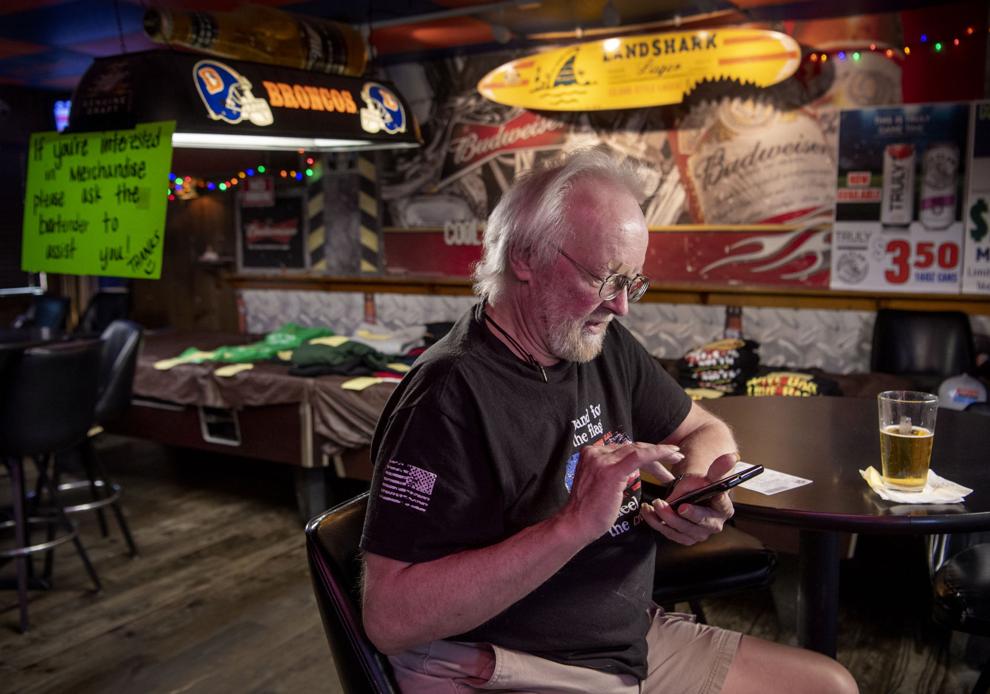 LPS Teachers Retirement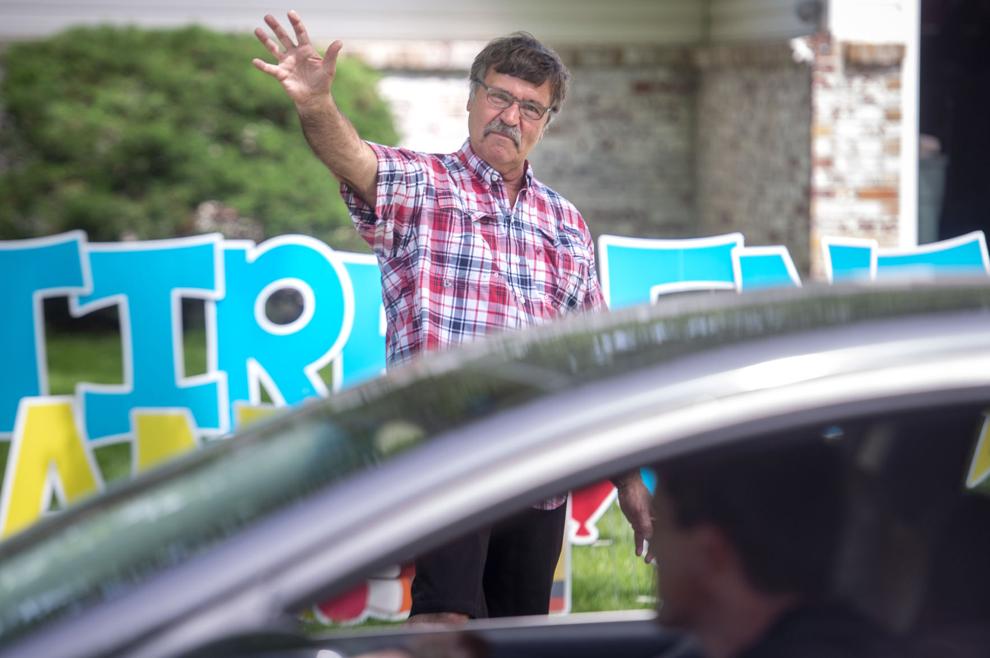 Holmes Lake Manor Horse Visit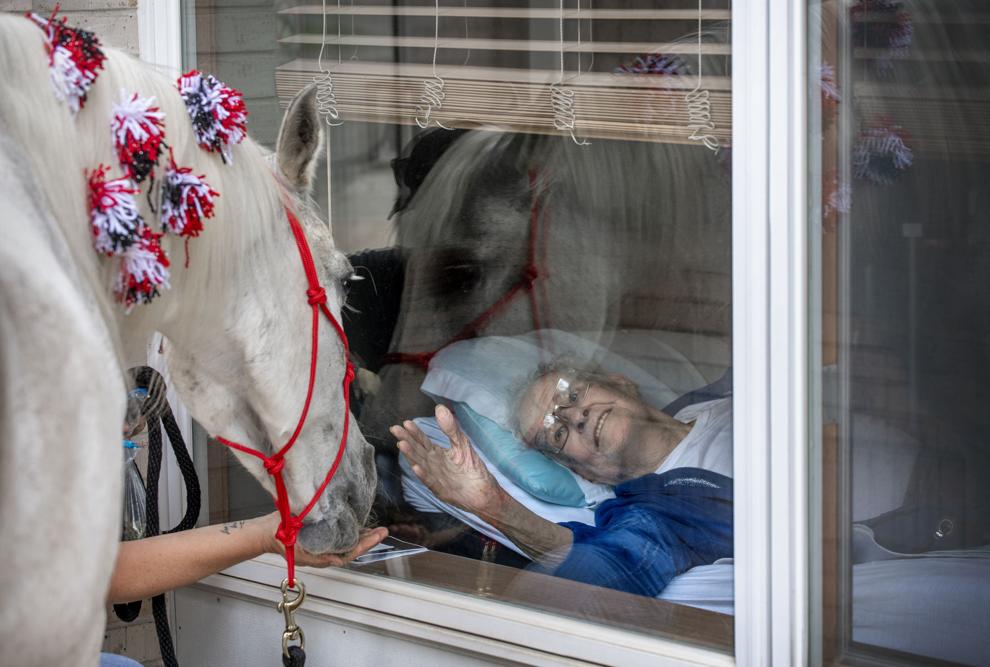 Lancaster County Courthouse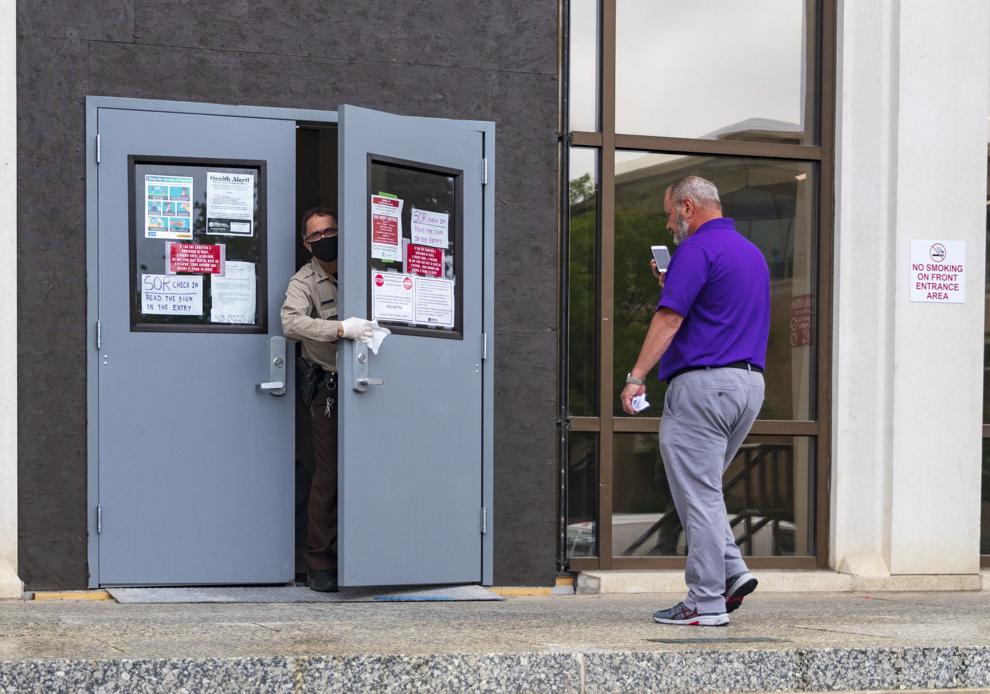 Campgrounds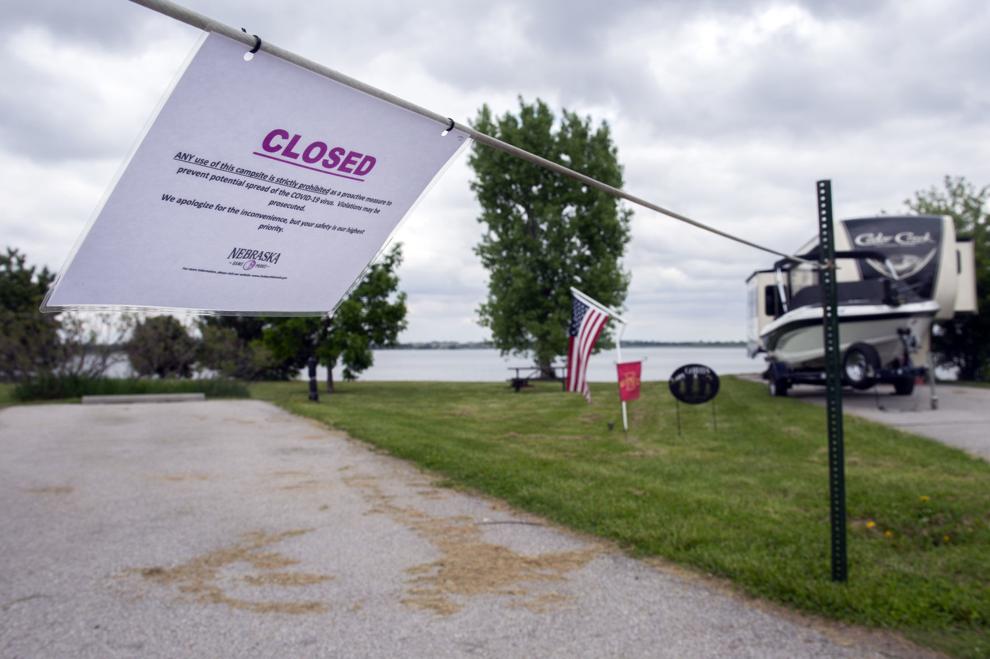 Church Social Distancing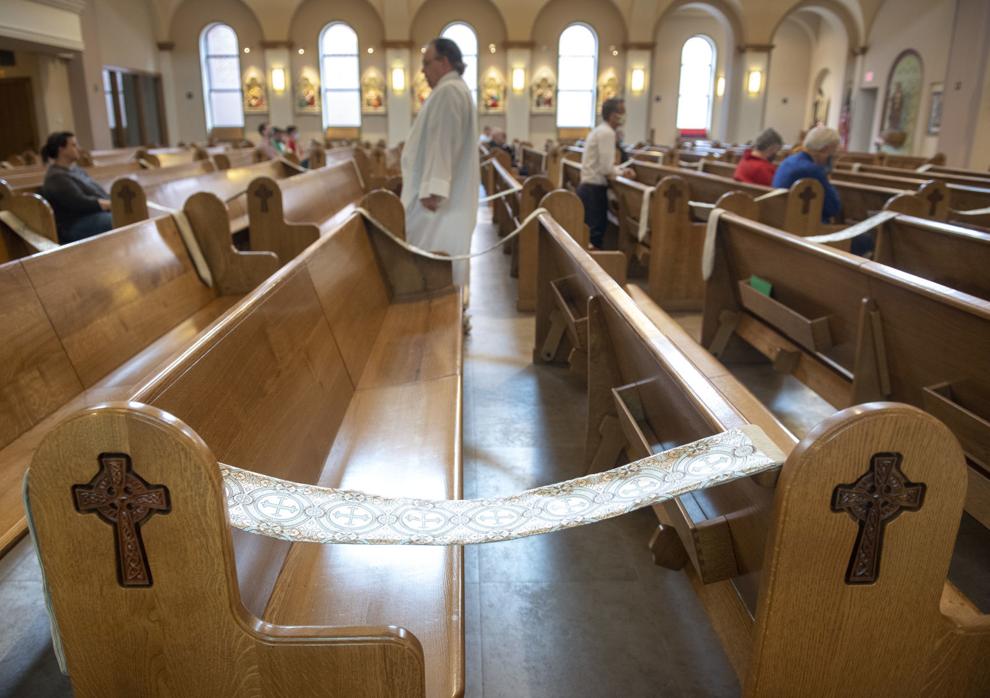 Children of Smithfield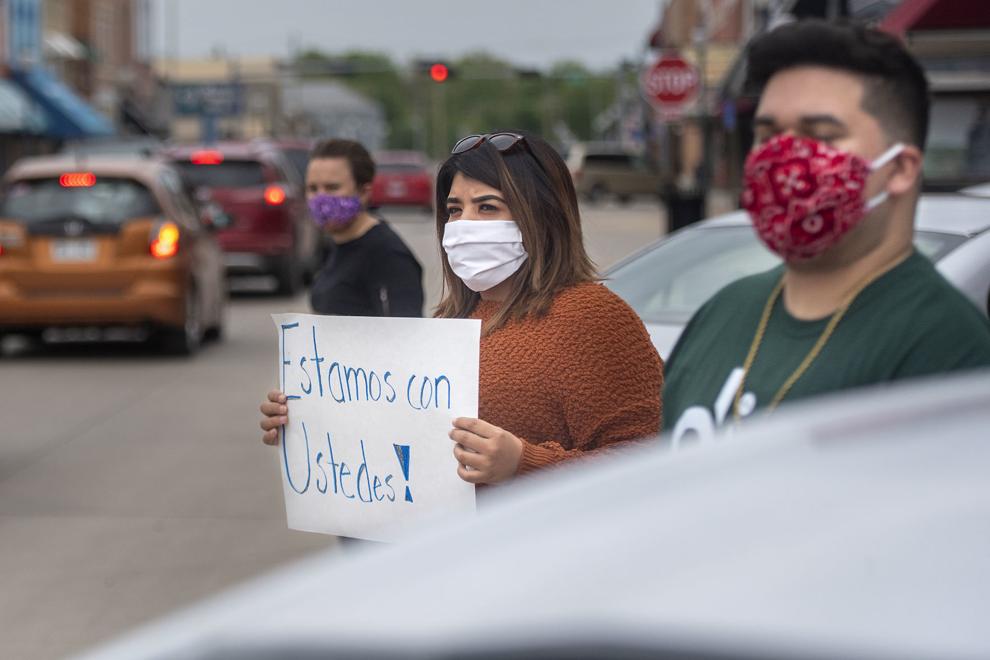 Farmers Market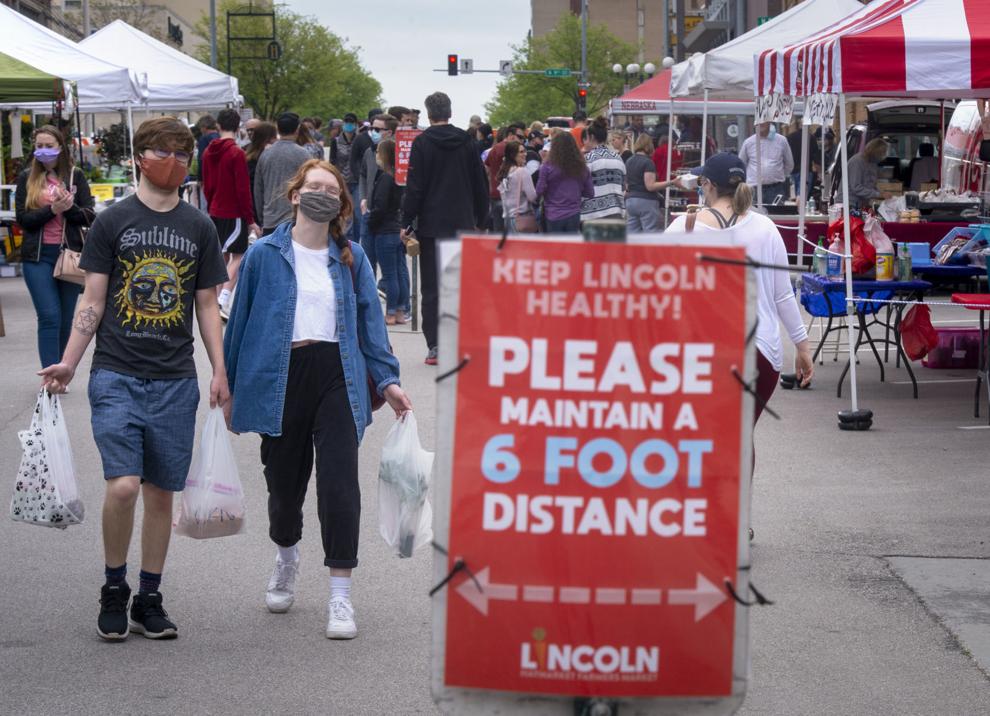 Parkview Christian Teacher Appreciation Day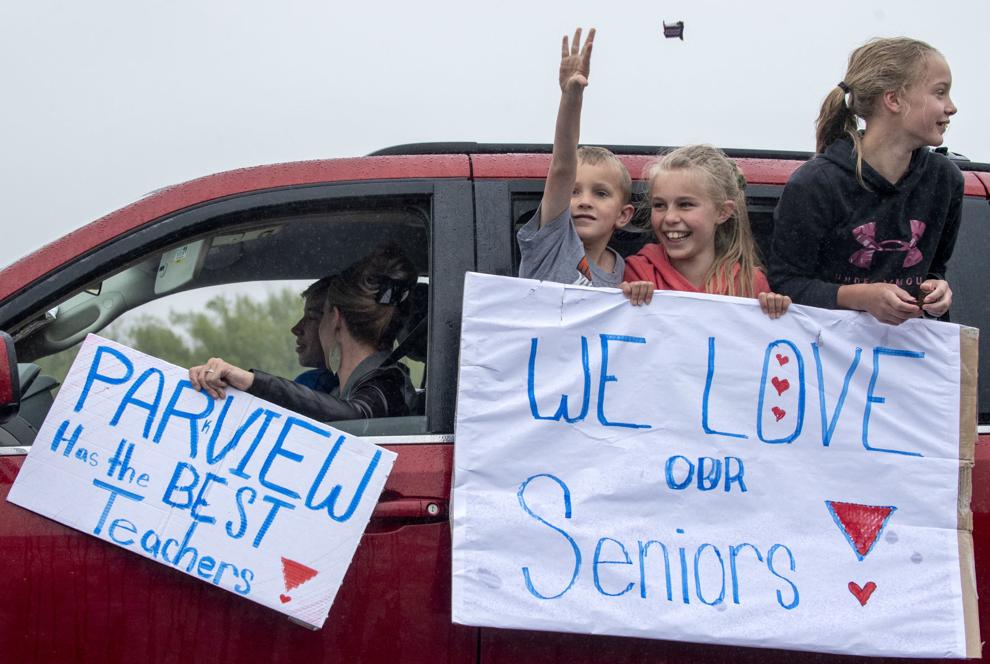 Lincoln reopening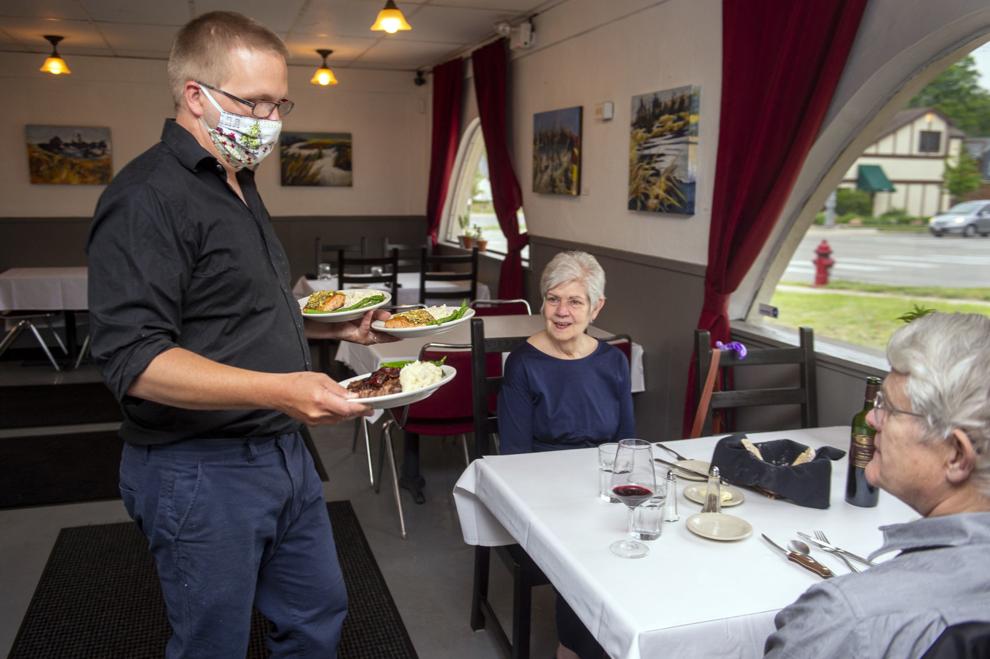 Mother's Day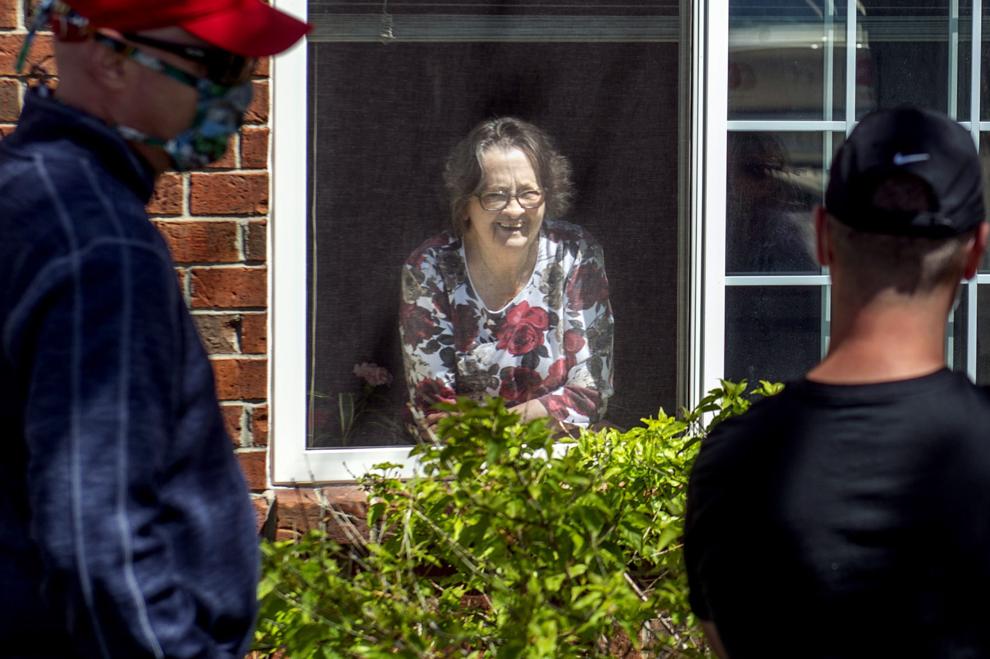 Lincoln Christian 2020 Seniors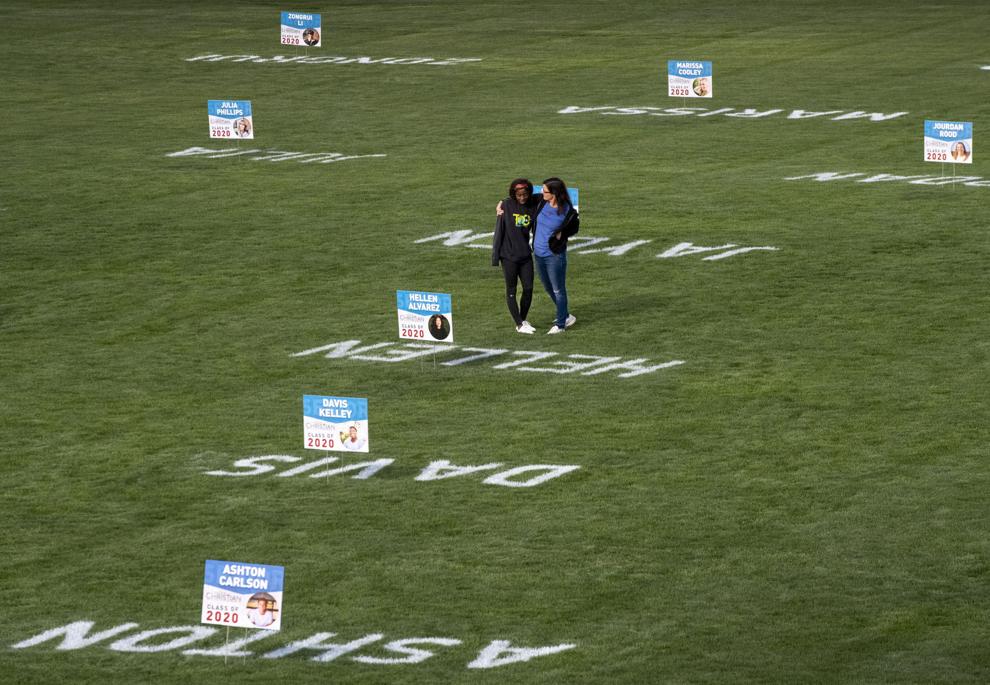 Test Nebraska site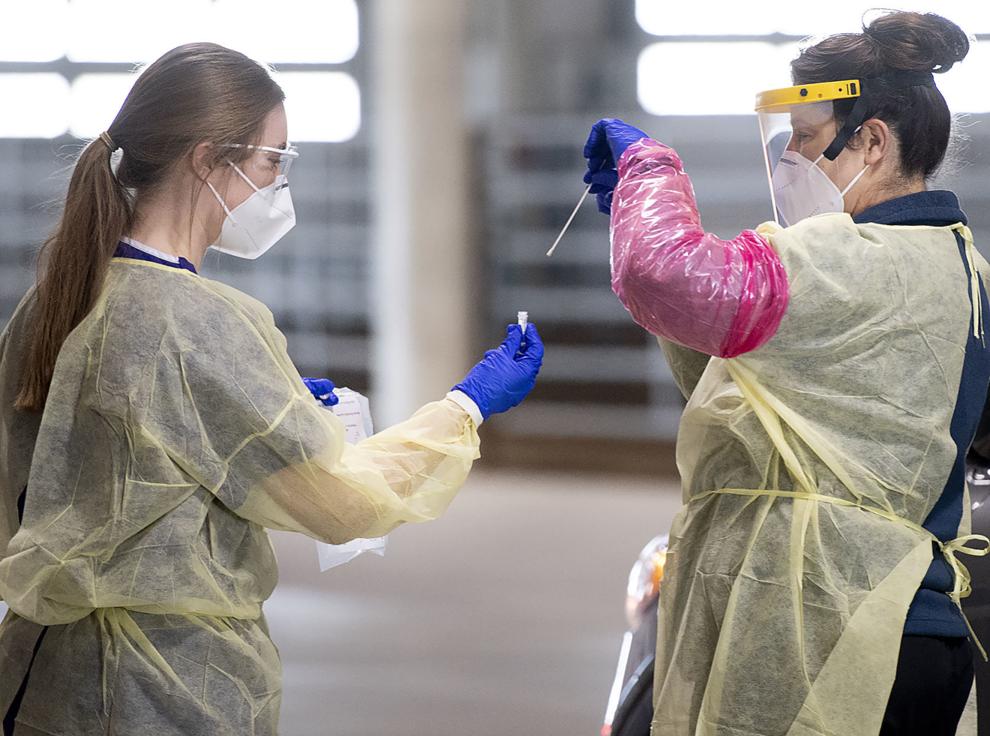 Selfie wall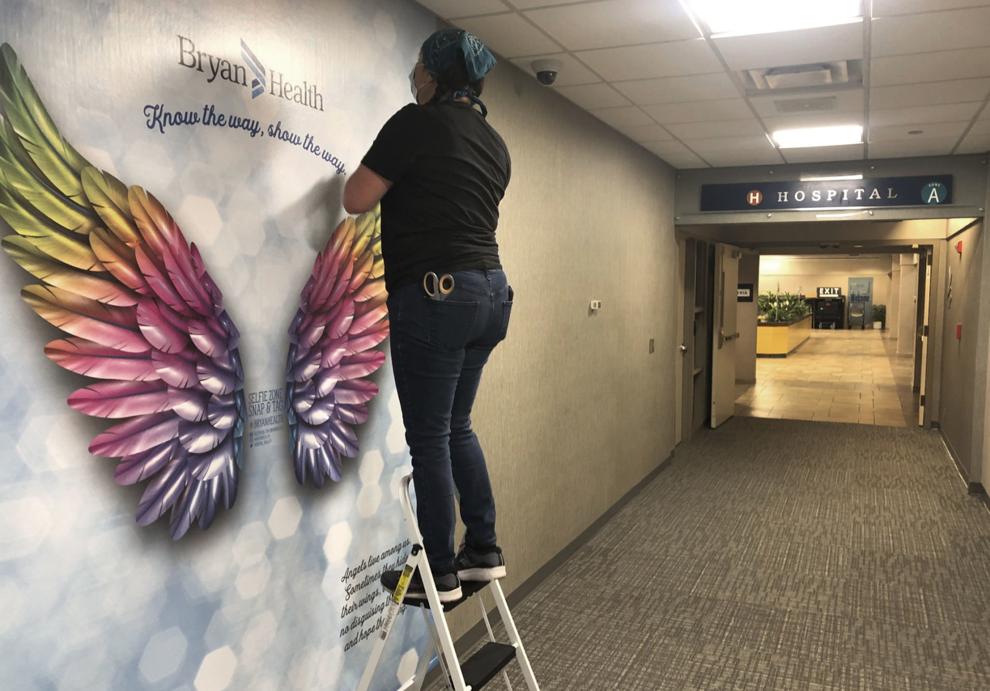 Drive-Thru Career Fair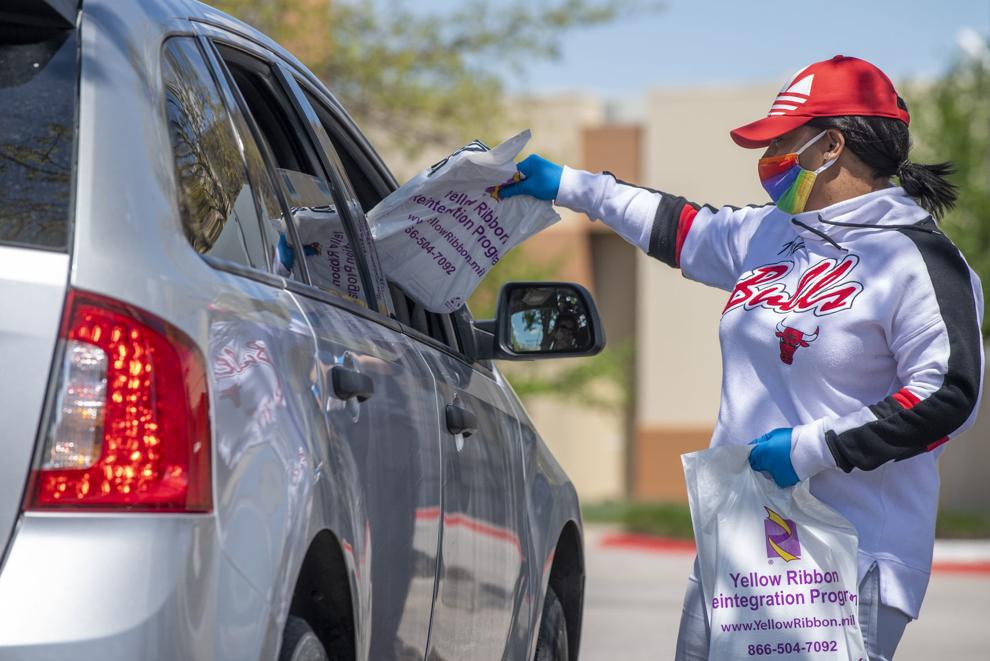 Center for People in Need food distribution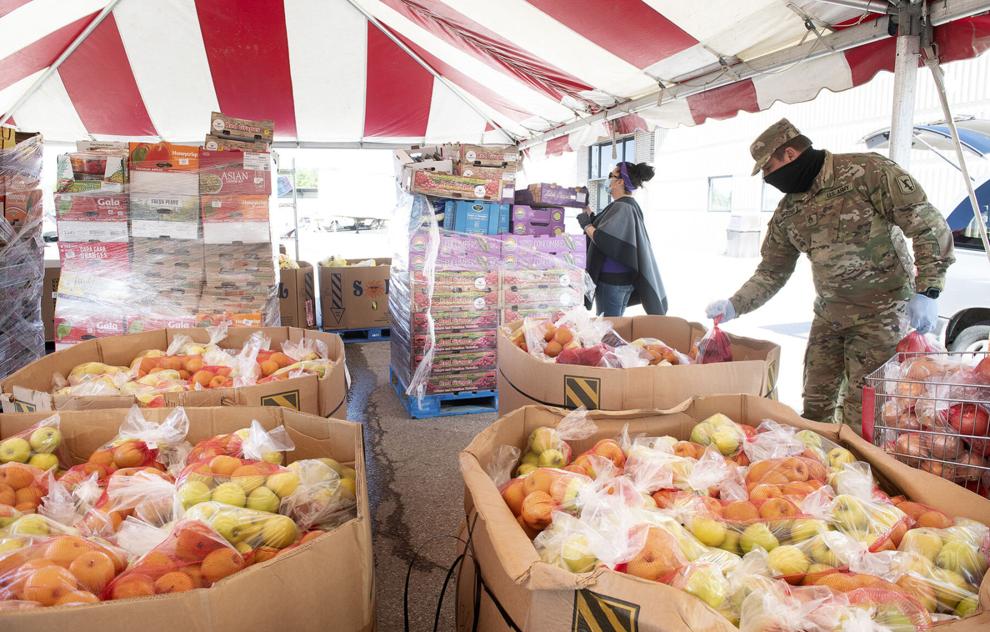 Marathon void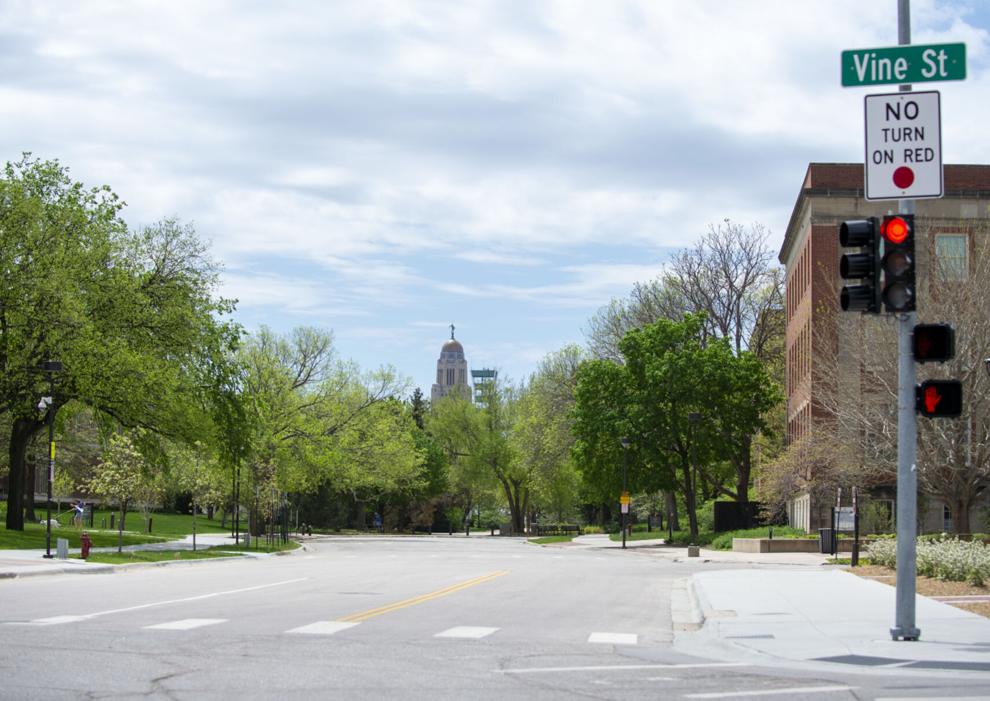 Drive-through parade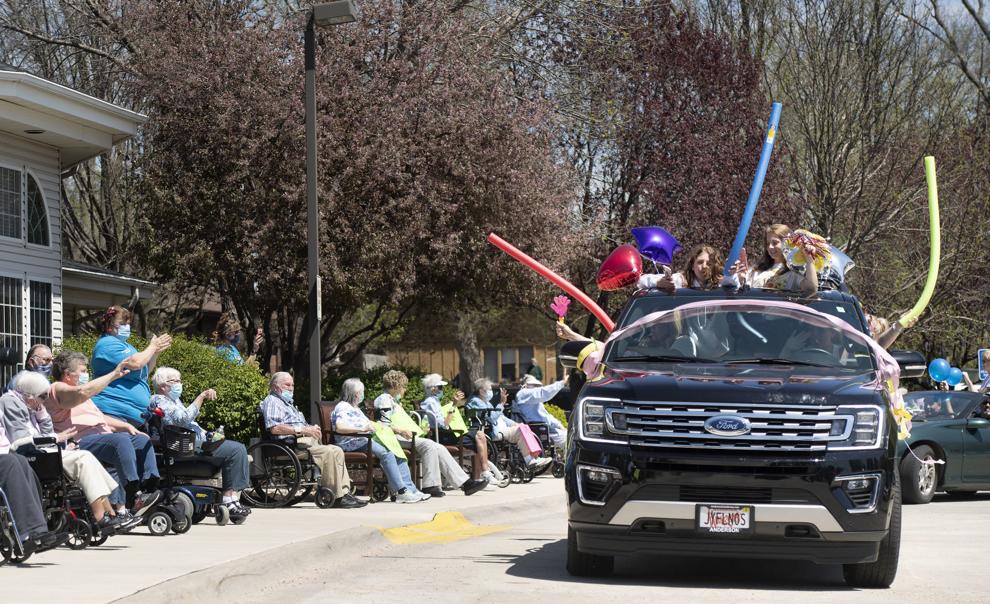 Masks For Truckers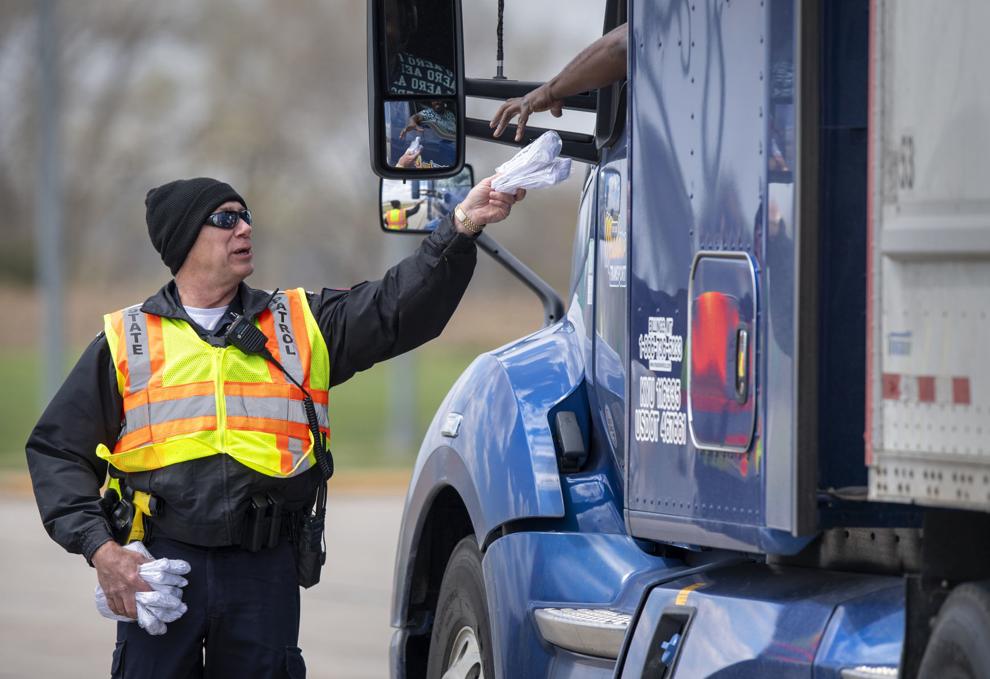 Hero Signs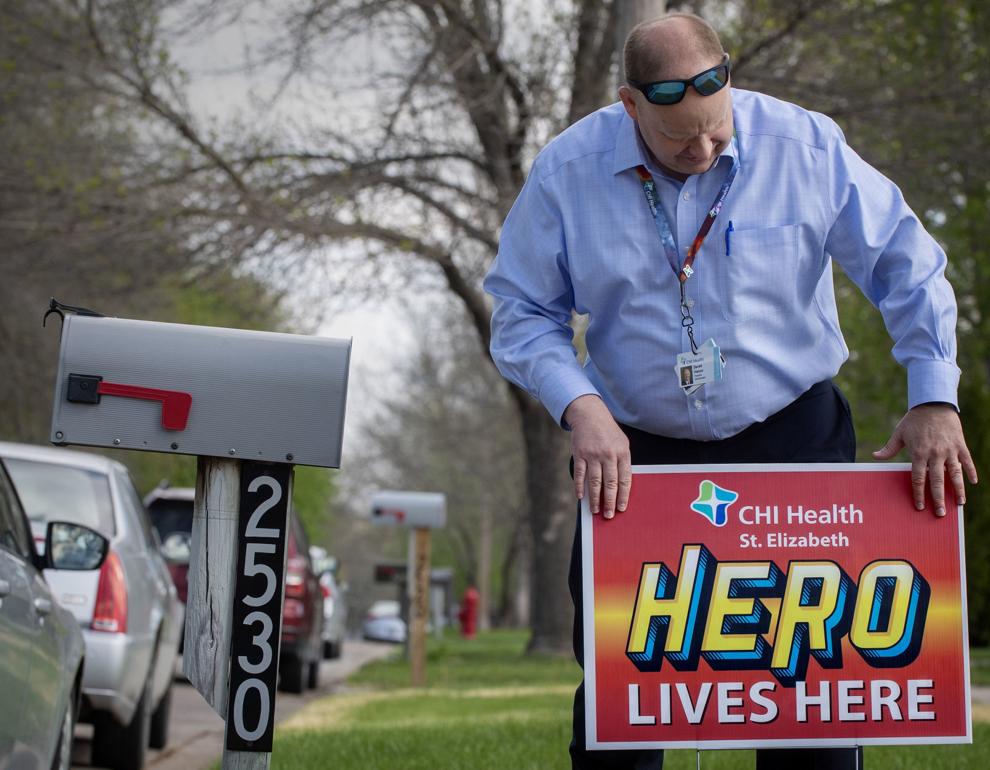 BikeLNK disinfecting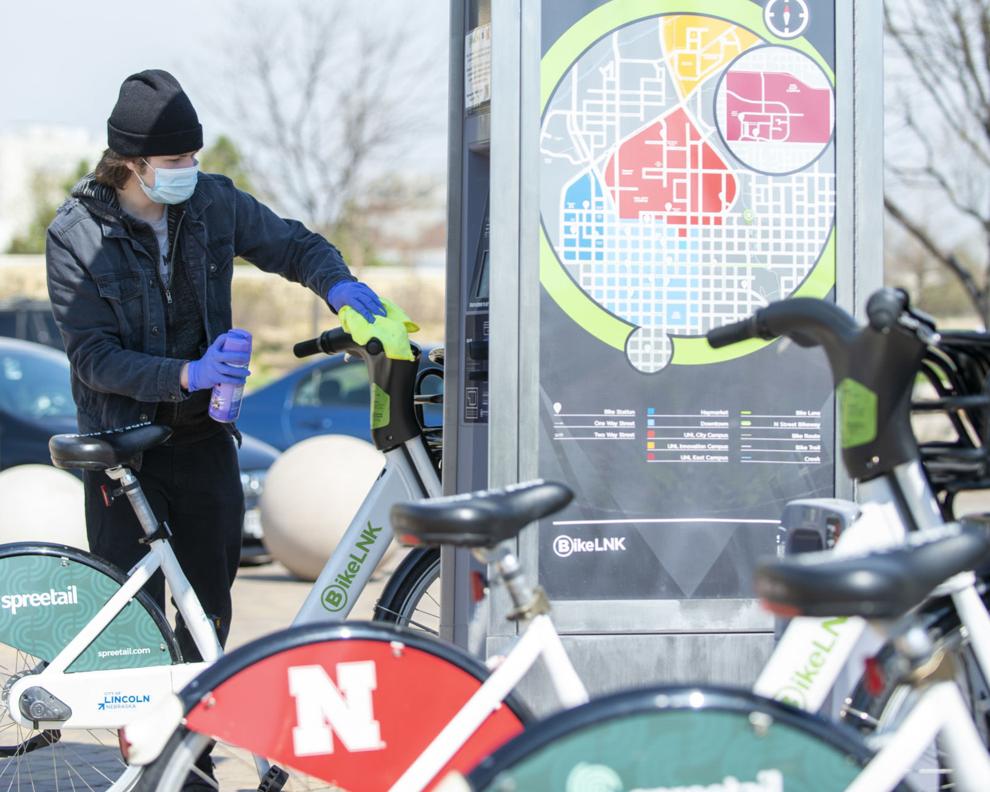 Teacher and Staff Parade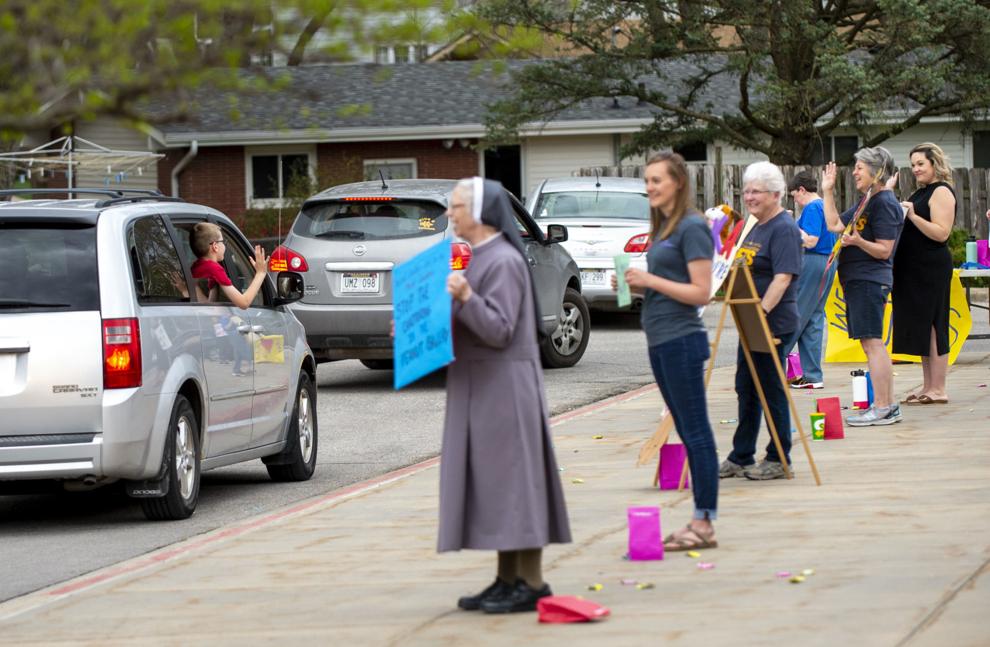 91-year-old released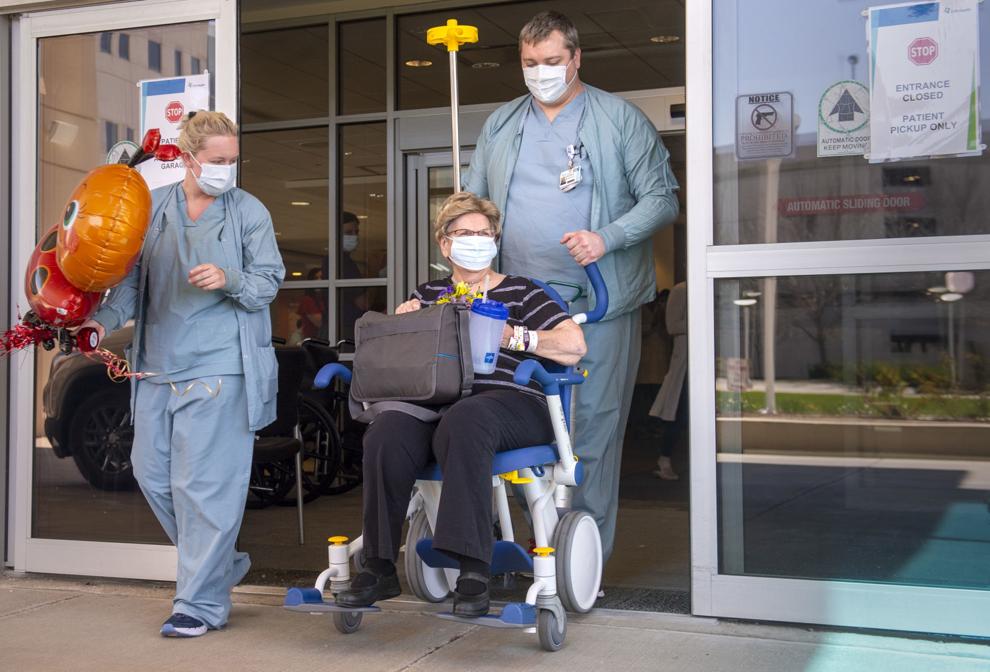 Food Bank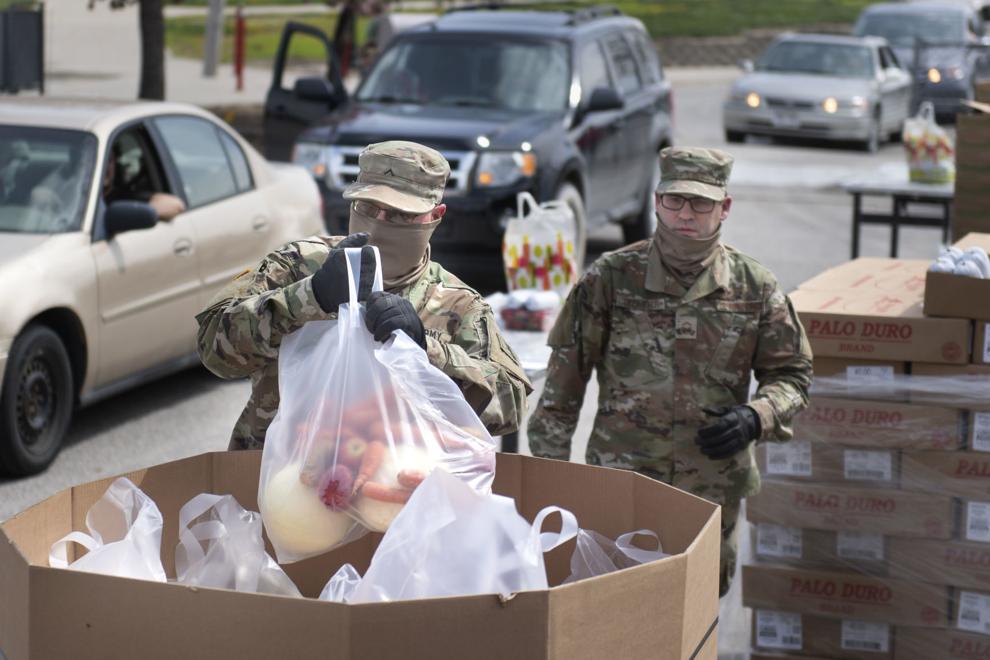 Thank you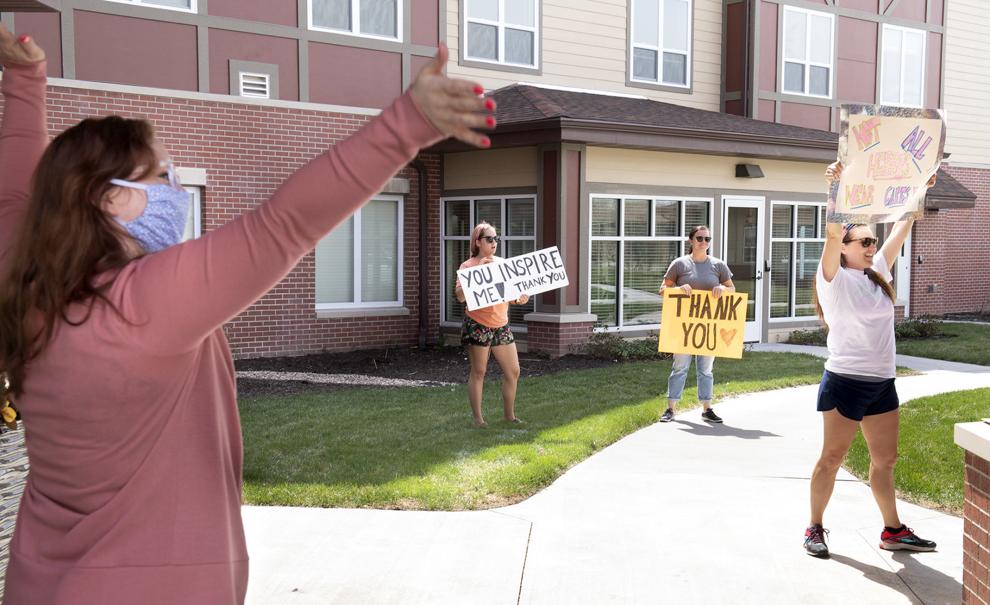 Virtual City Council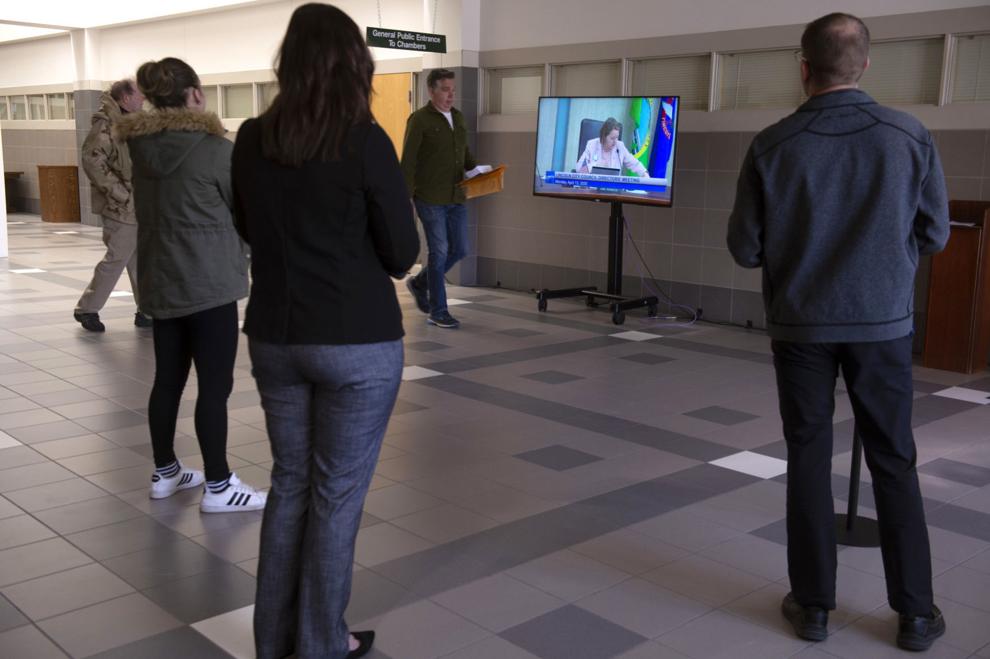 Good Friday Music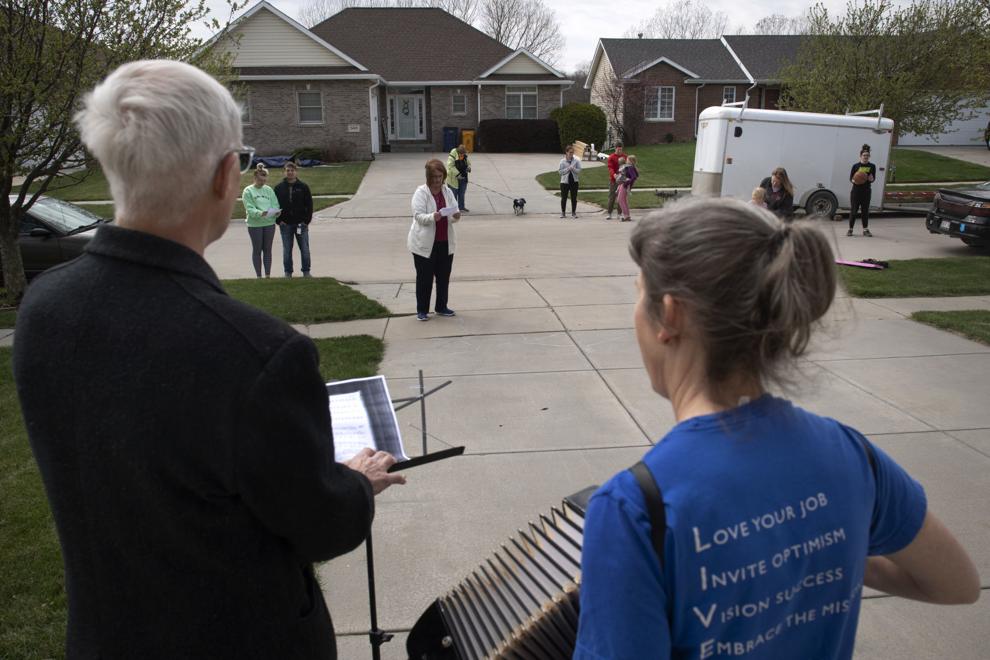 Masks on a walk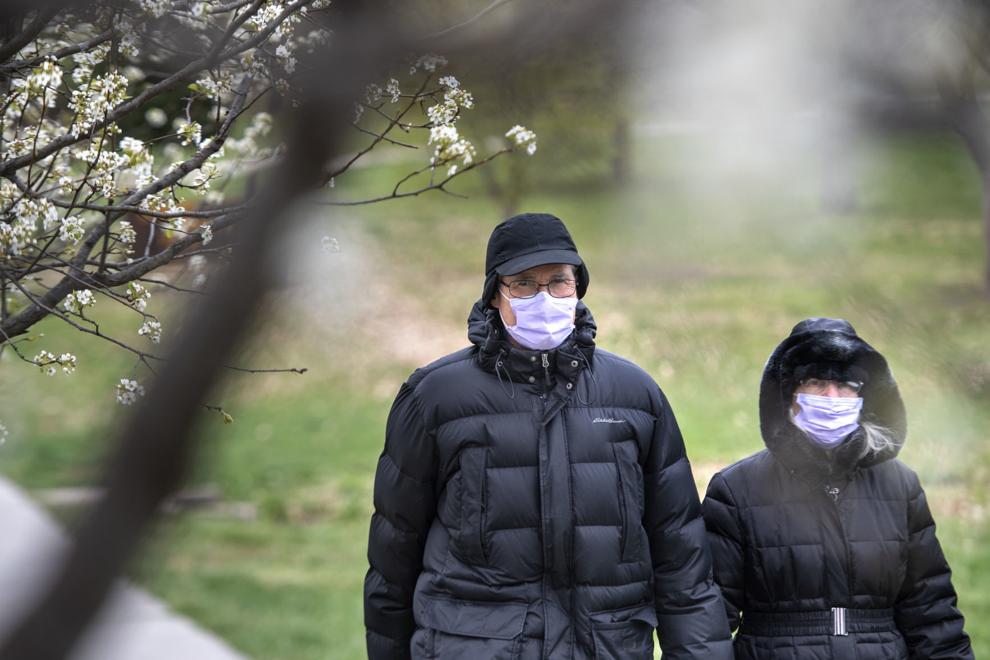 Watch: A timelapse of the mural at Saro Cider
Heroes sign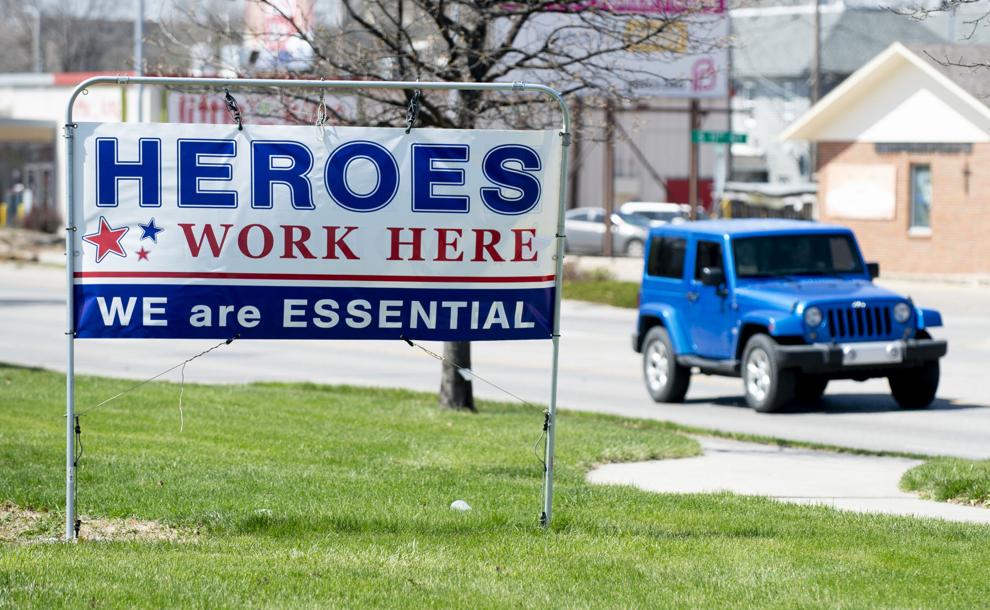 Watch: Hand sanitizer rolls off Innovation Campus assembly line
No fun here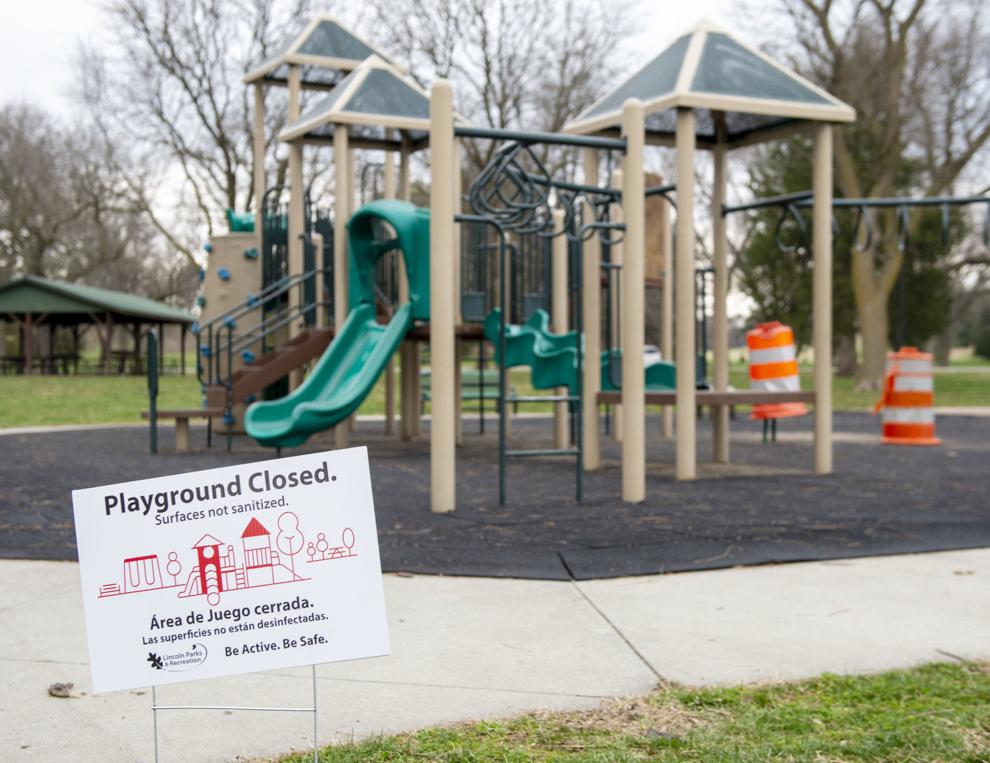 Inverse Parade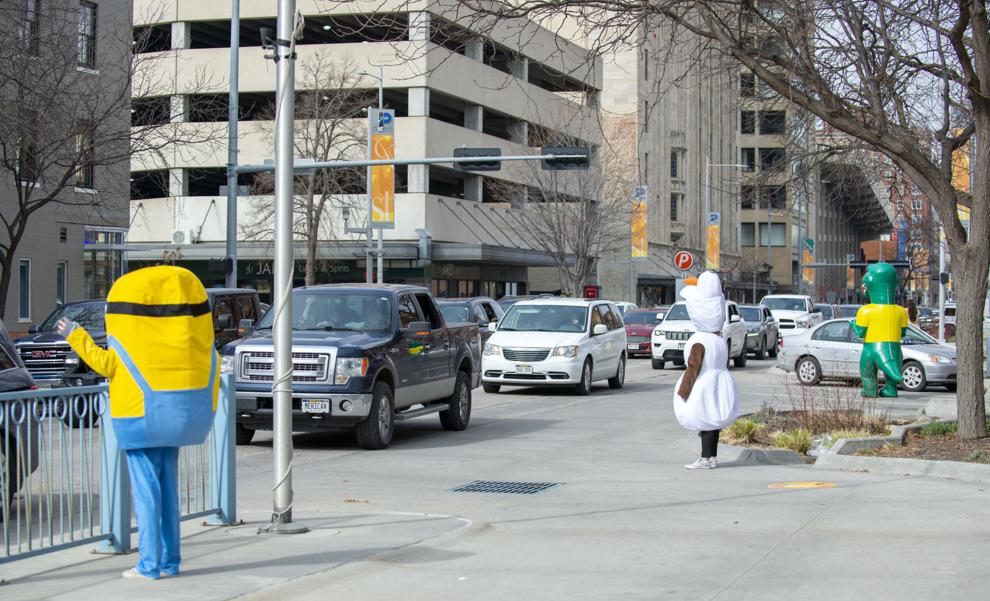 Haymarket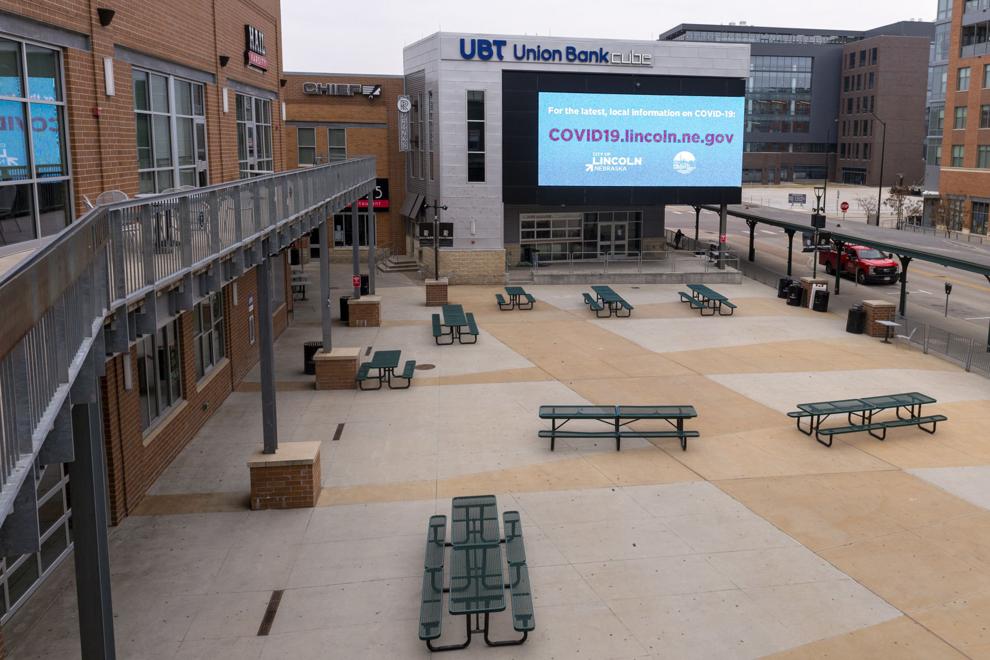 Empty downtown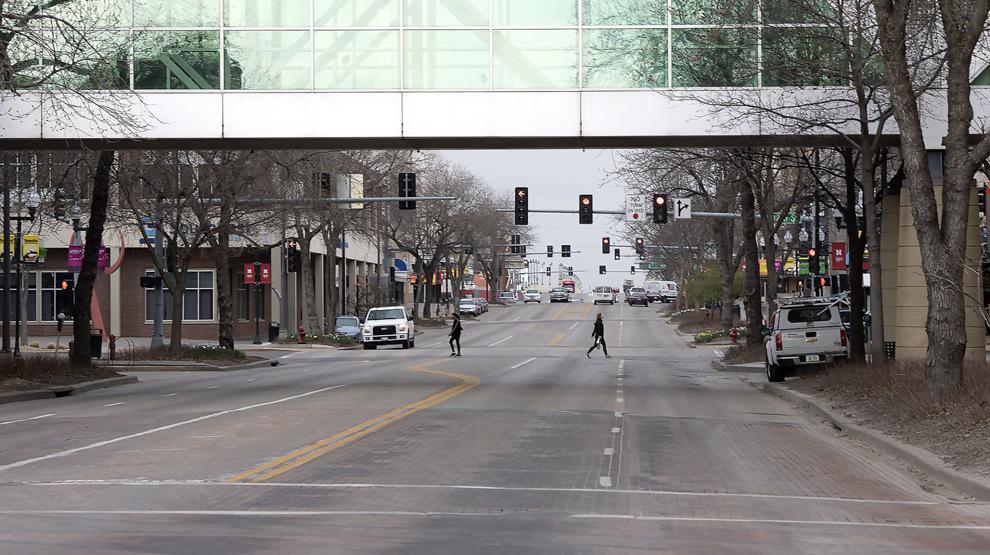 Tower Square sign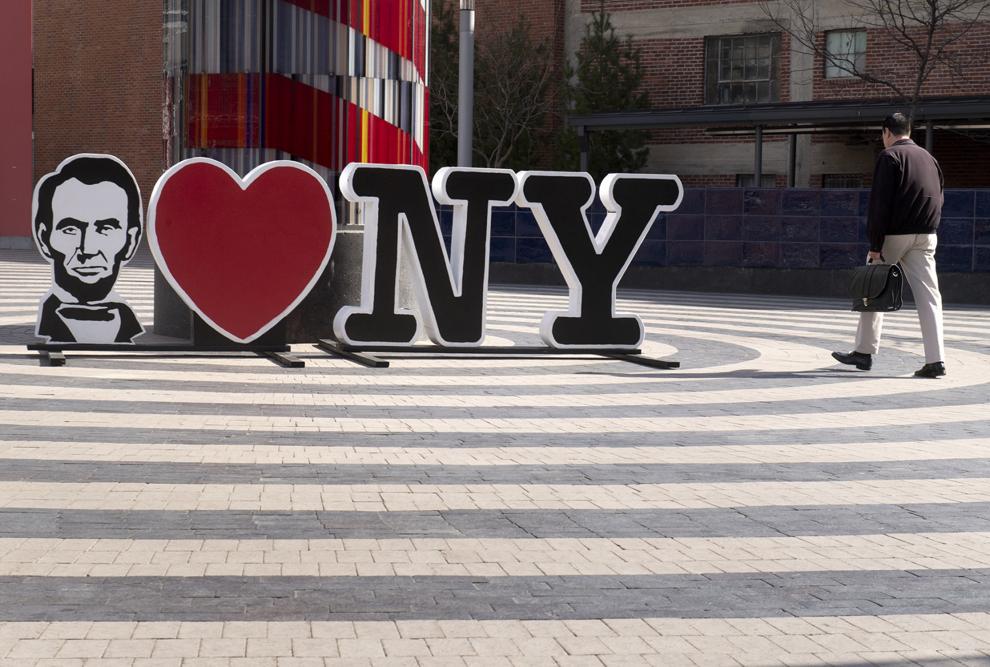 Billboard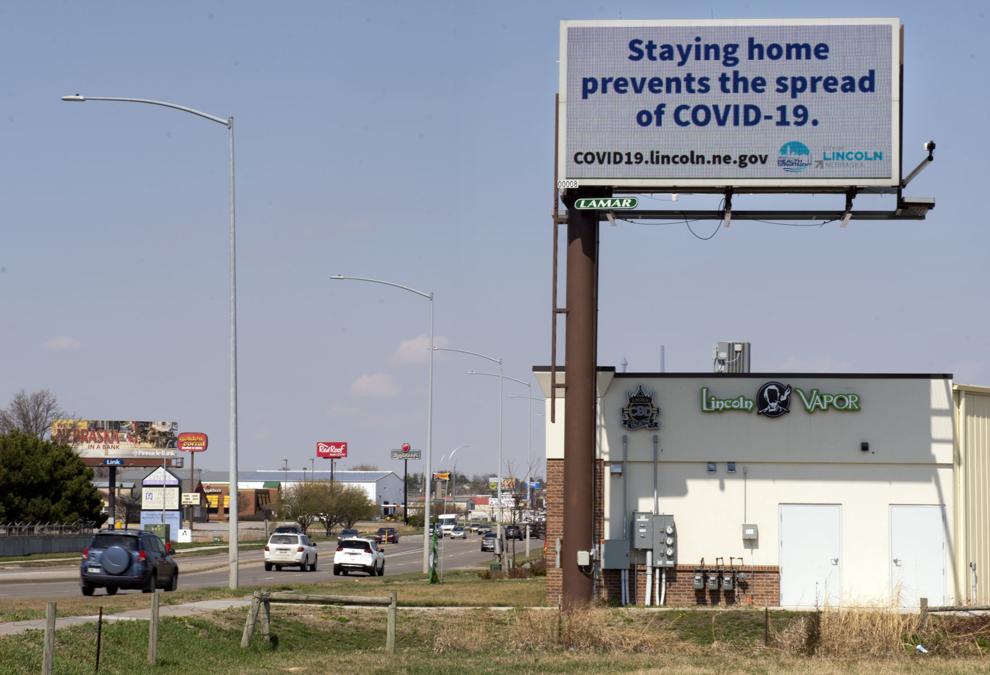 Church services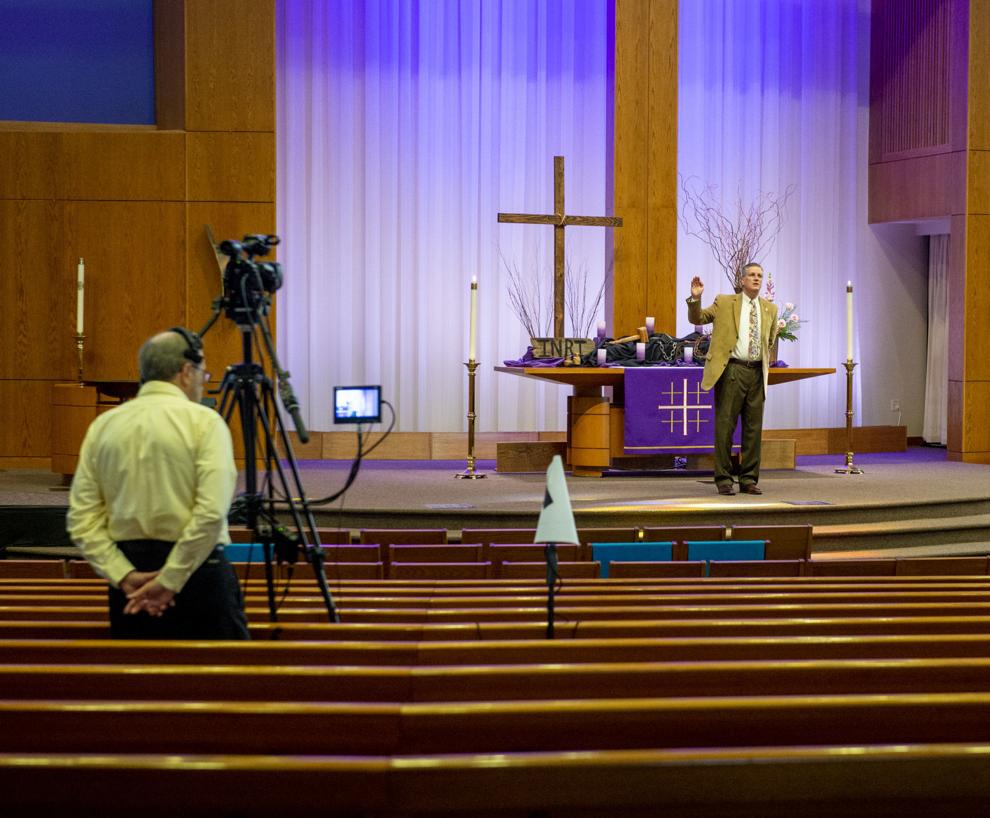 WATCH: Celebrating a birthday with a parade
DoorDash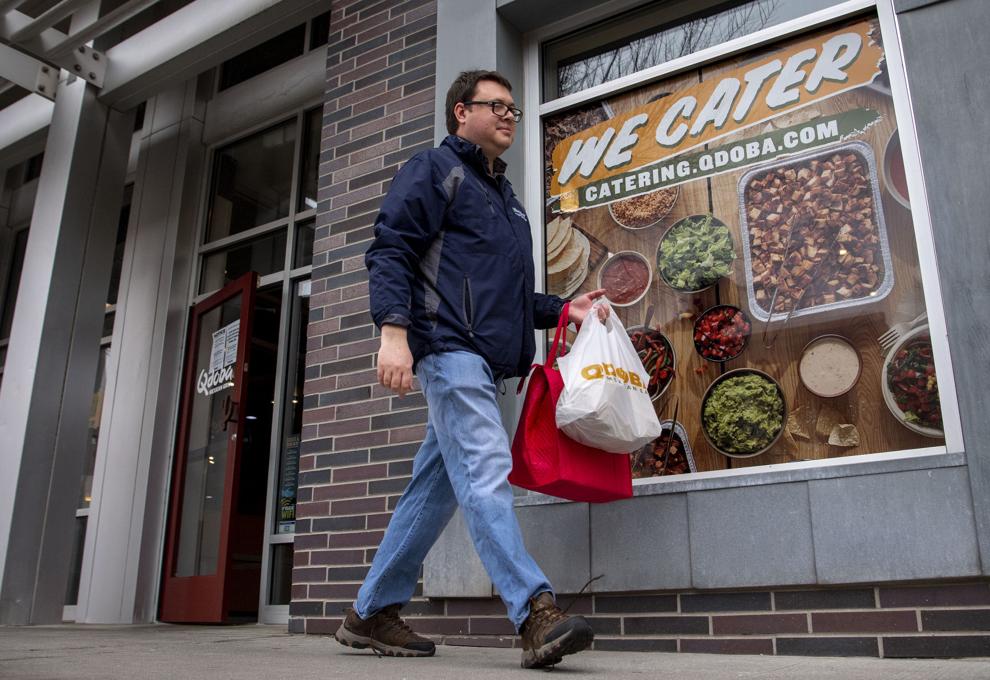 StarTran Ridership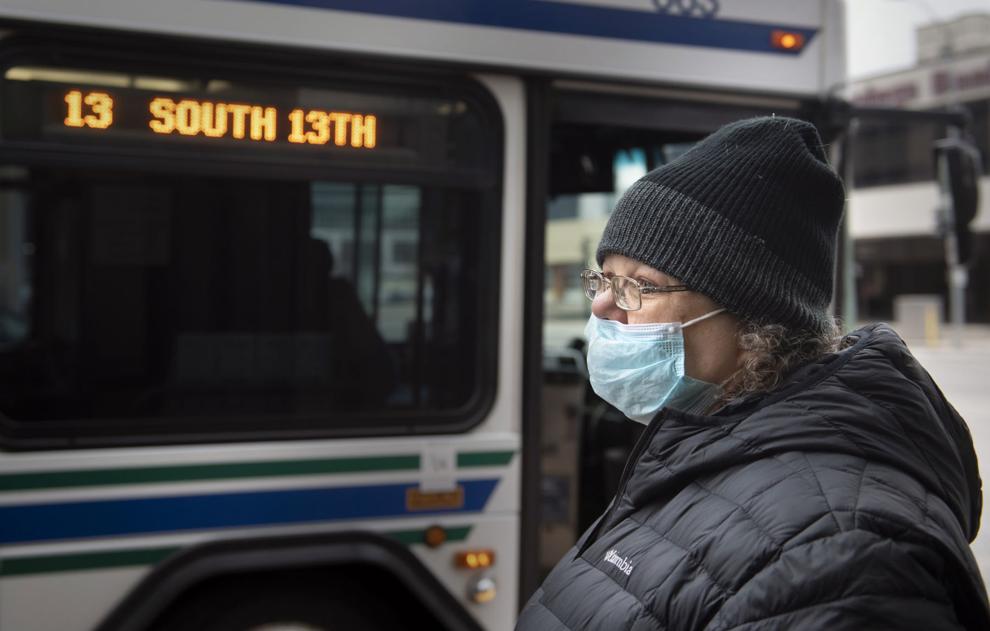 Simpsons in the windows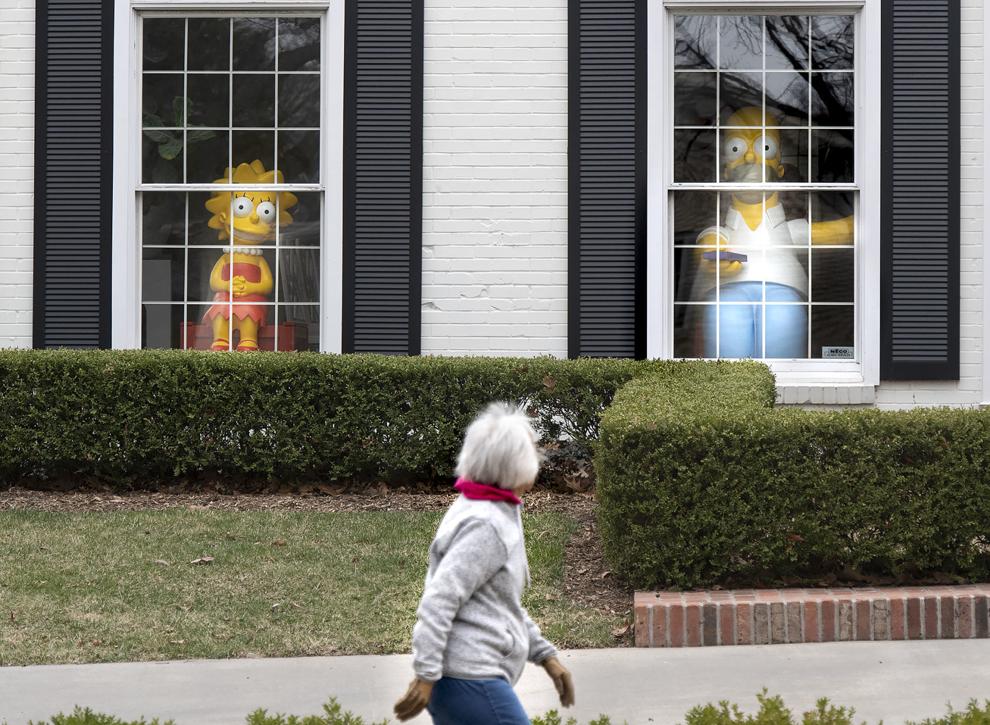 Drive-thru COVID-19 testing
UNL Beekeeping virtual class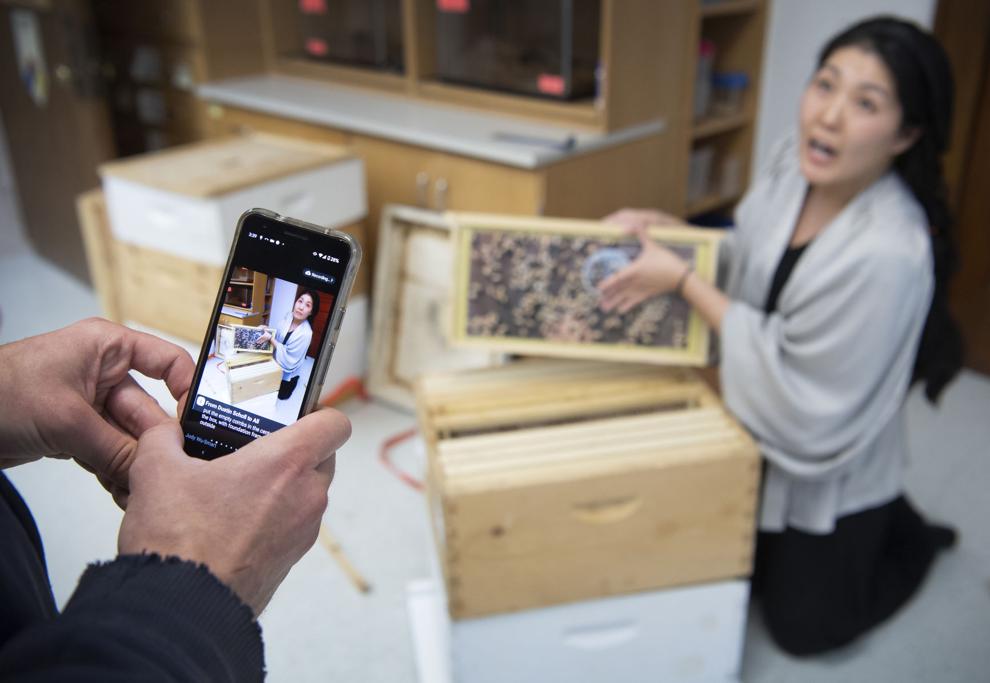 Lincoln Lutheran Online Teaching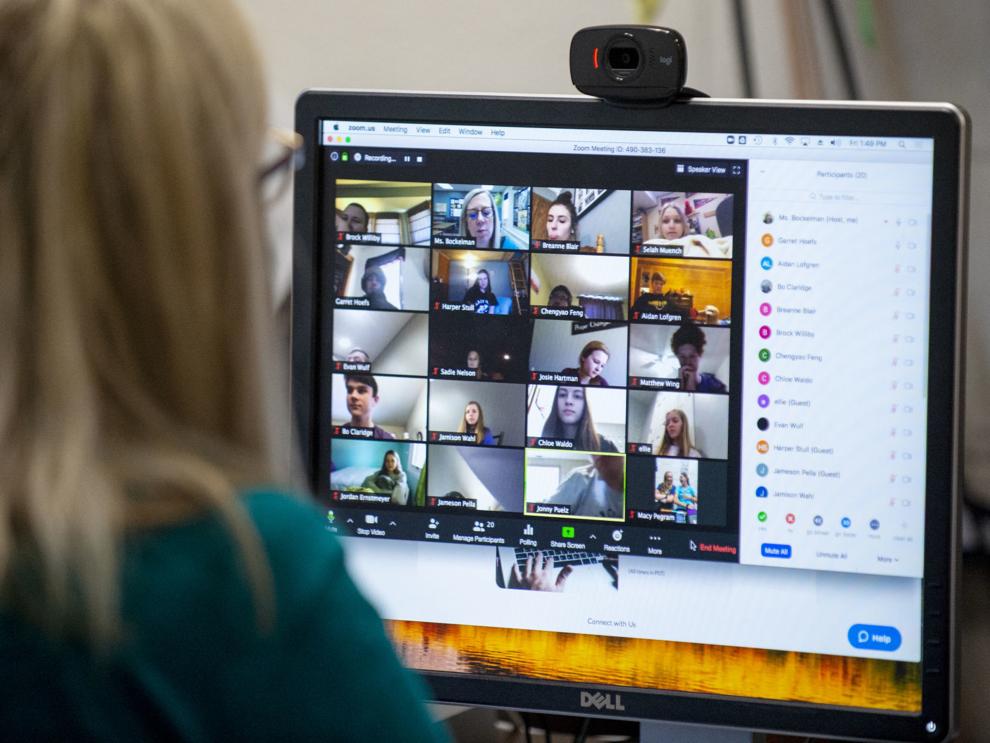 Bourbon Theatre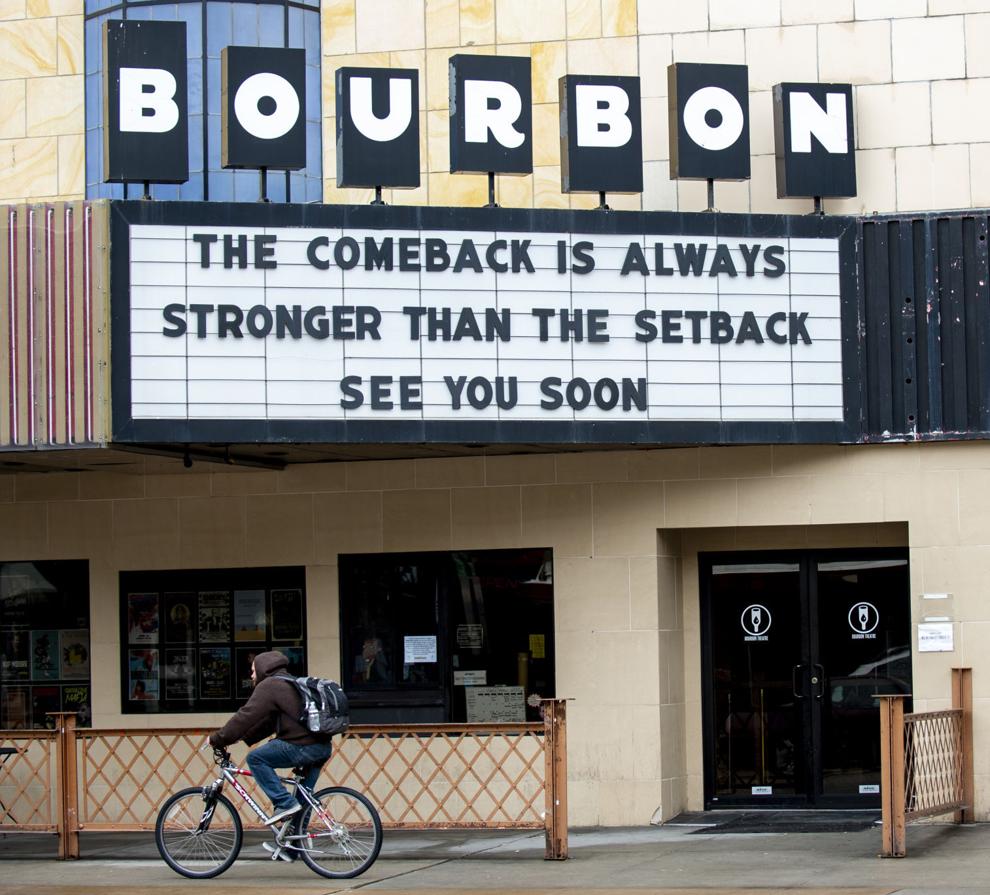 Social Distancing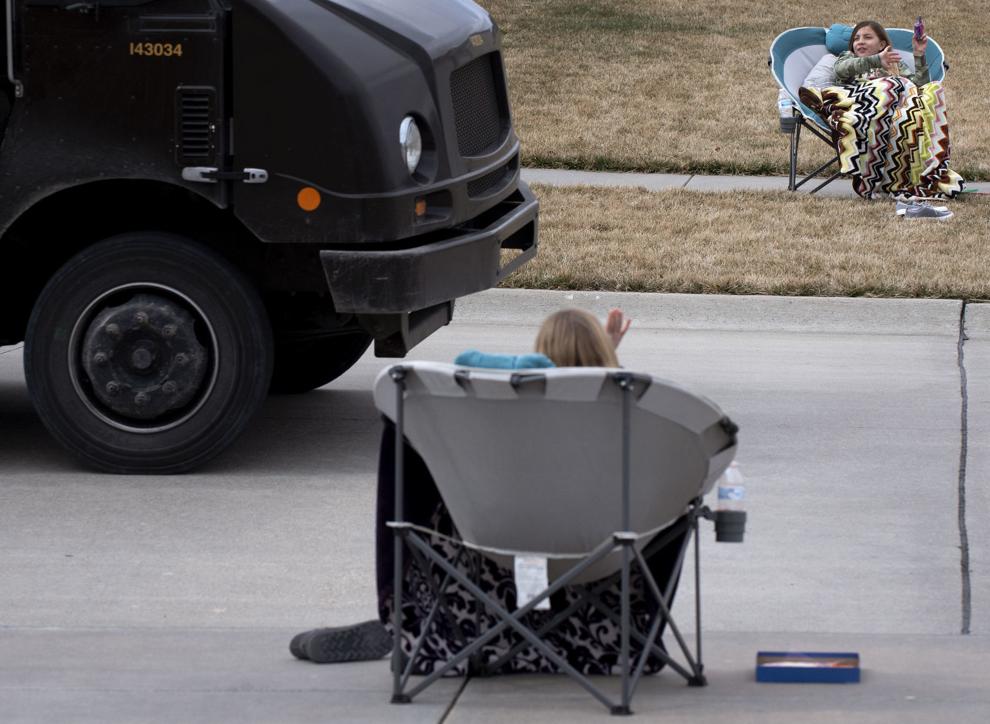 Blue for public health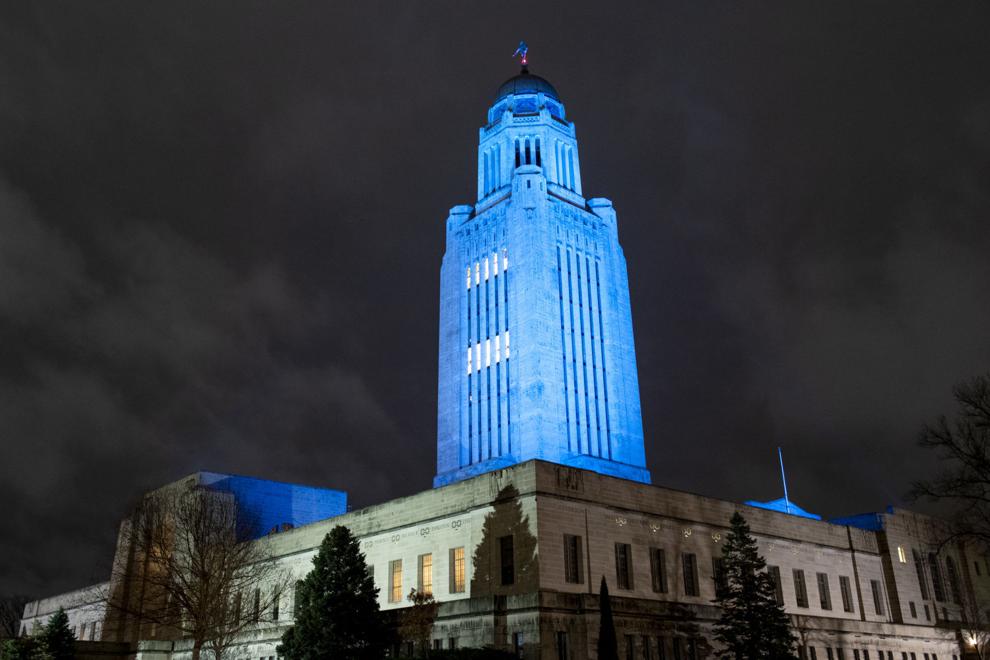 Protecting parents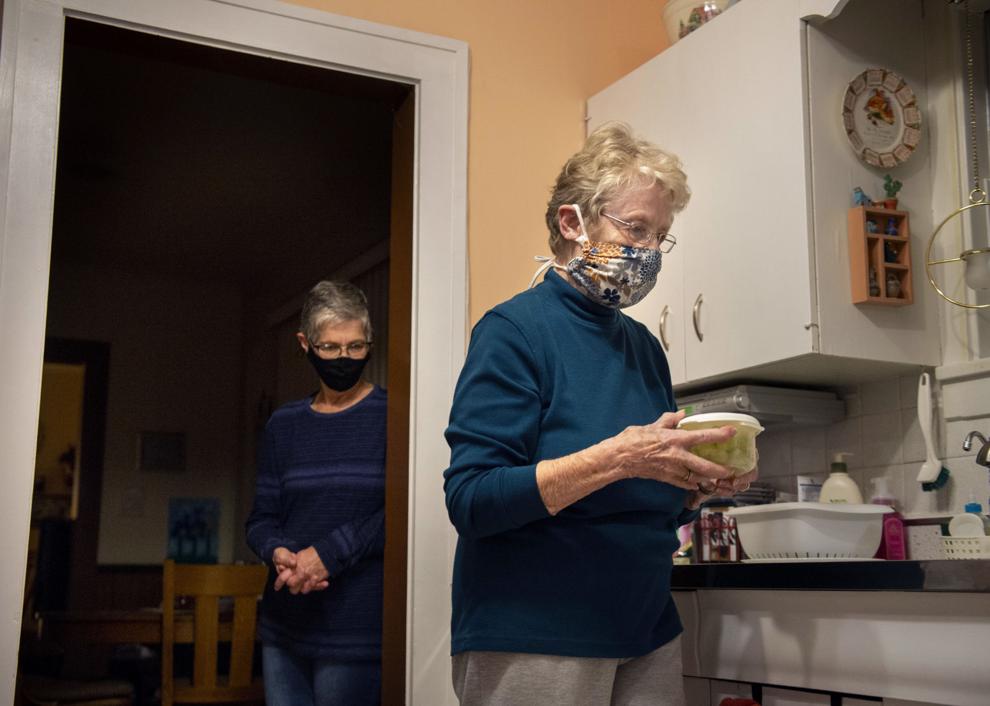 Basketball without fans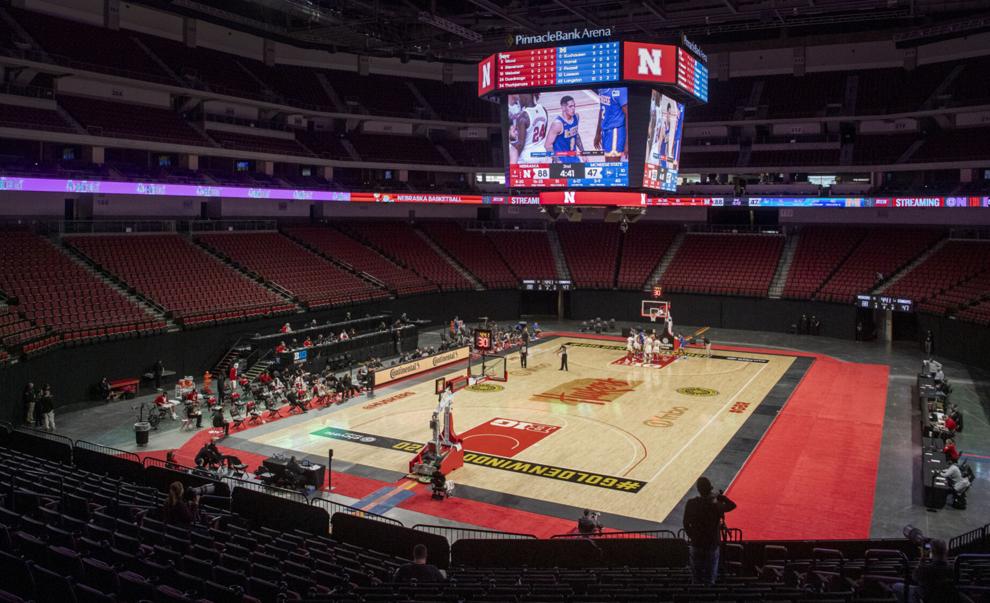 Thanksgiving to go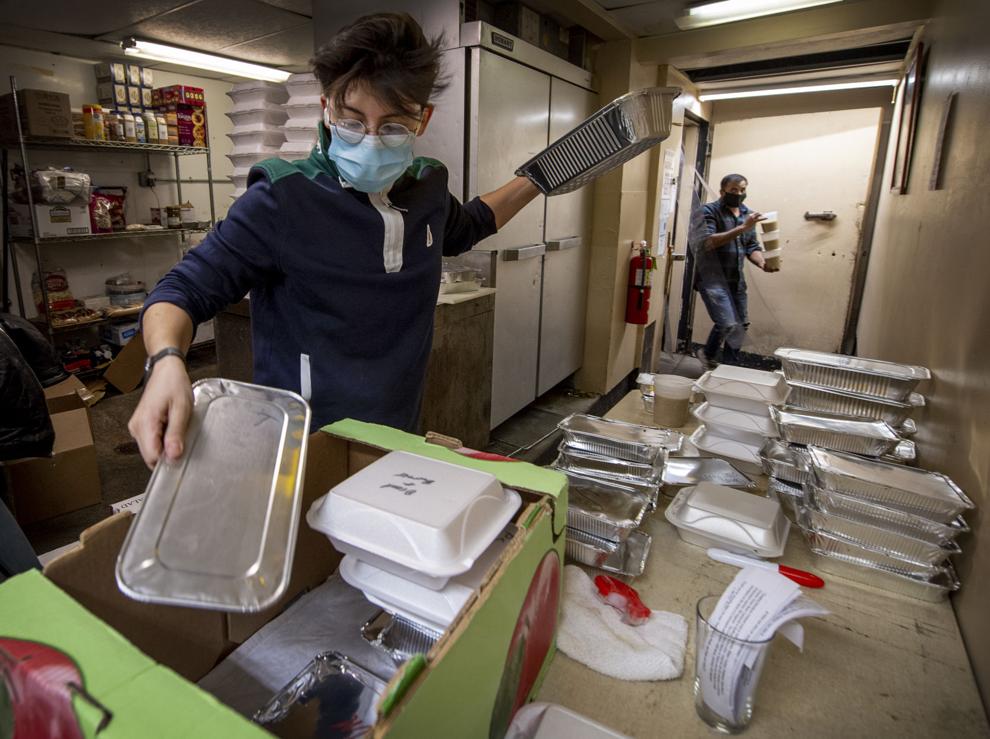 Basketball masks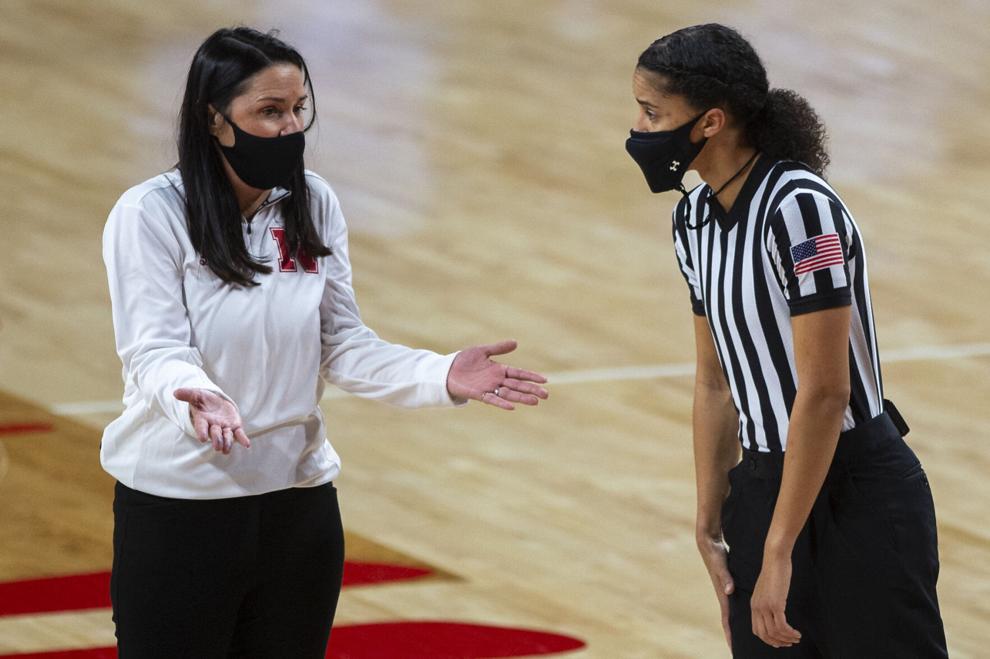 Food donation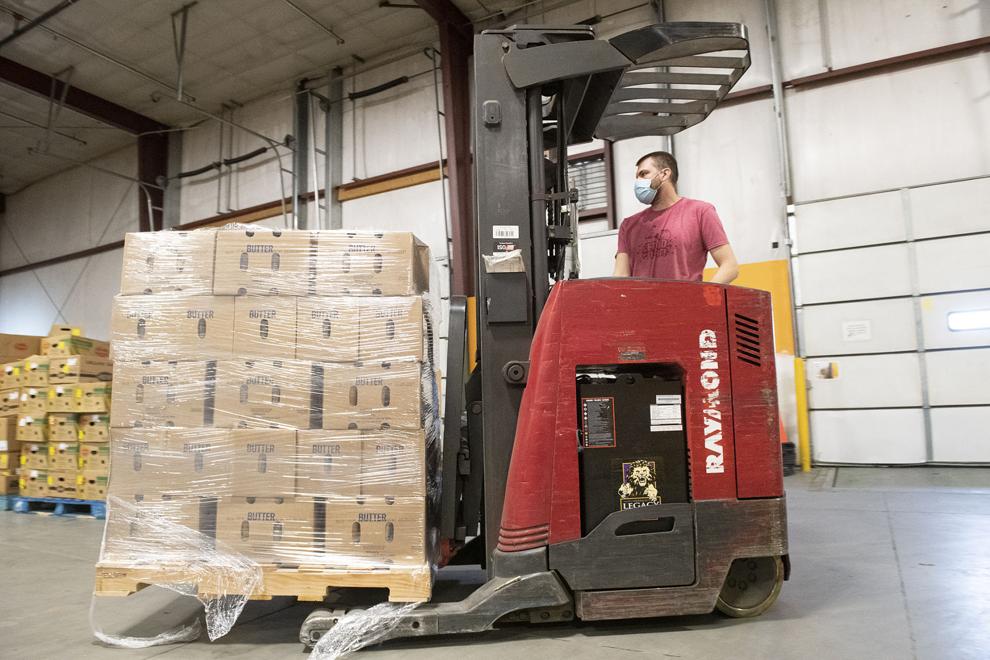 Sports cleaning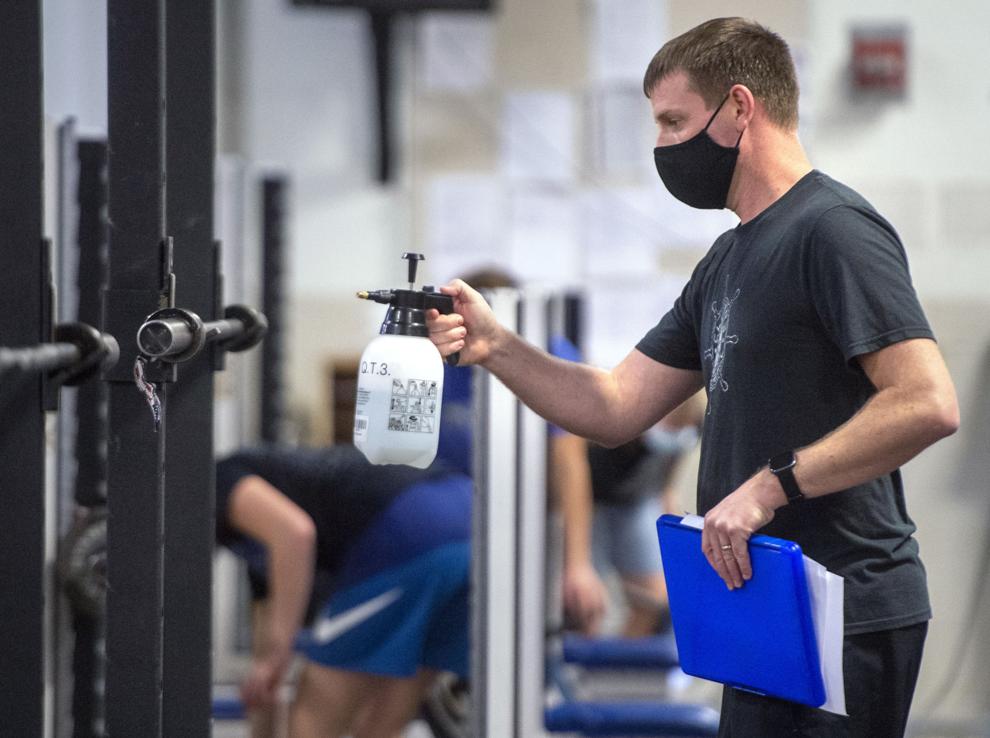 Socially distant Santa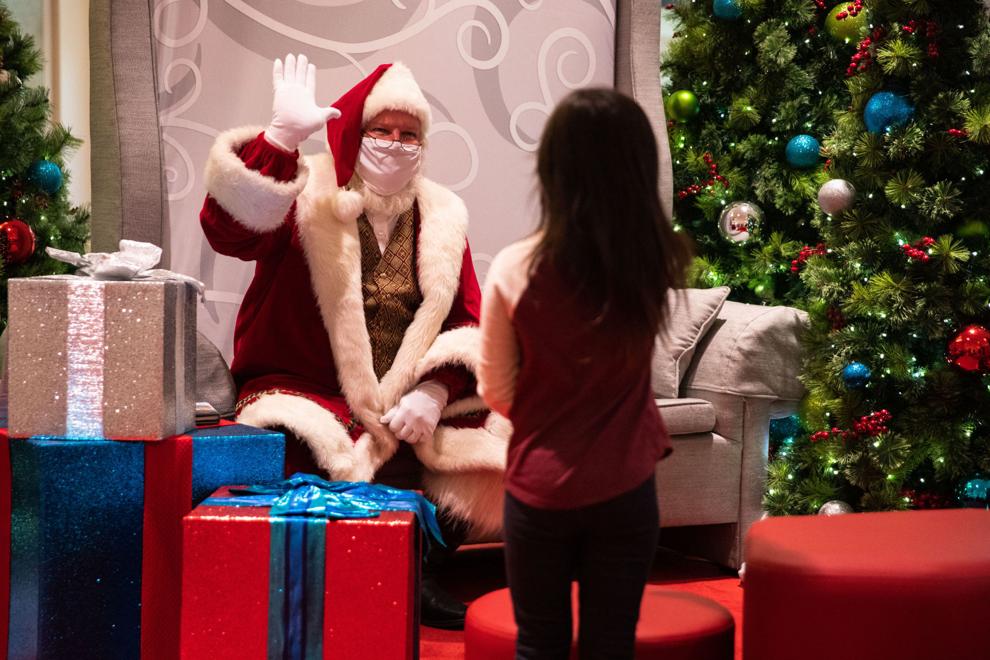 Christmas tree demand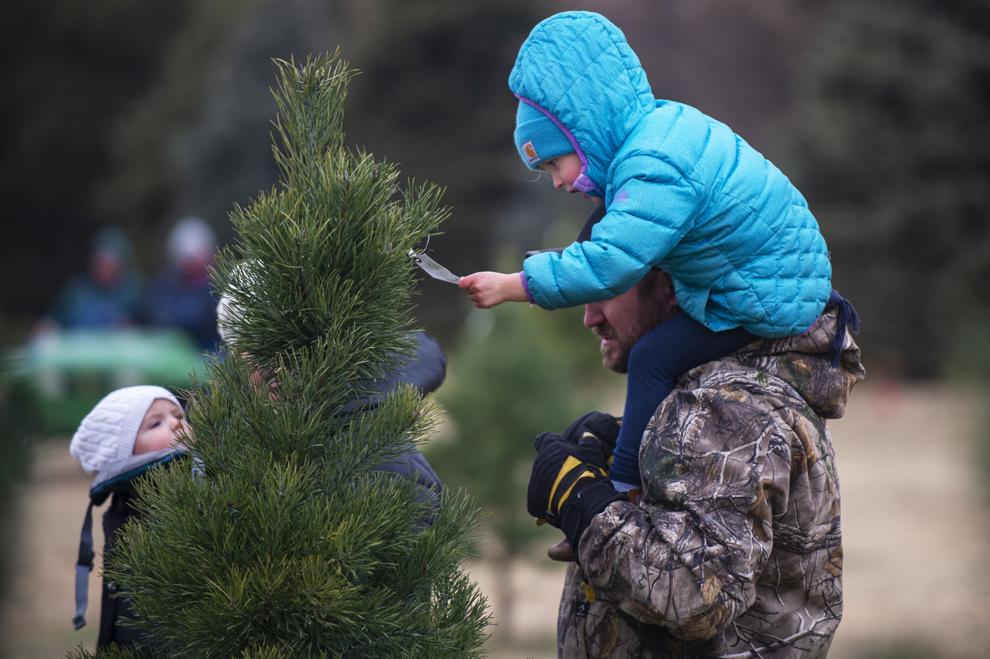 Zoo Lights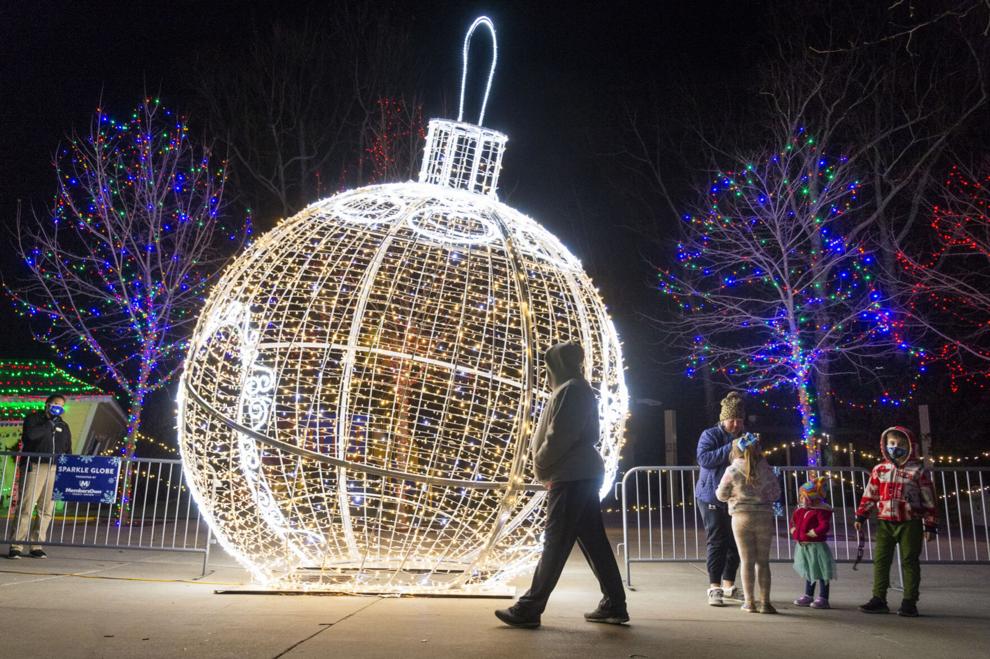 Clothing drive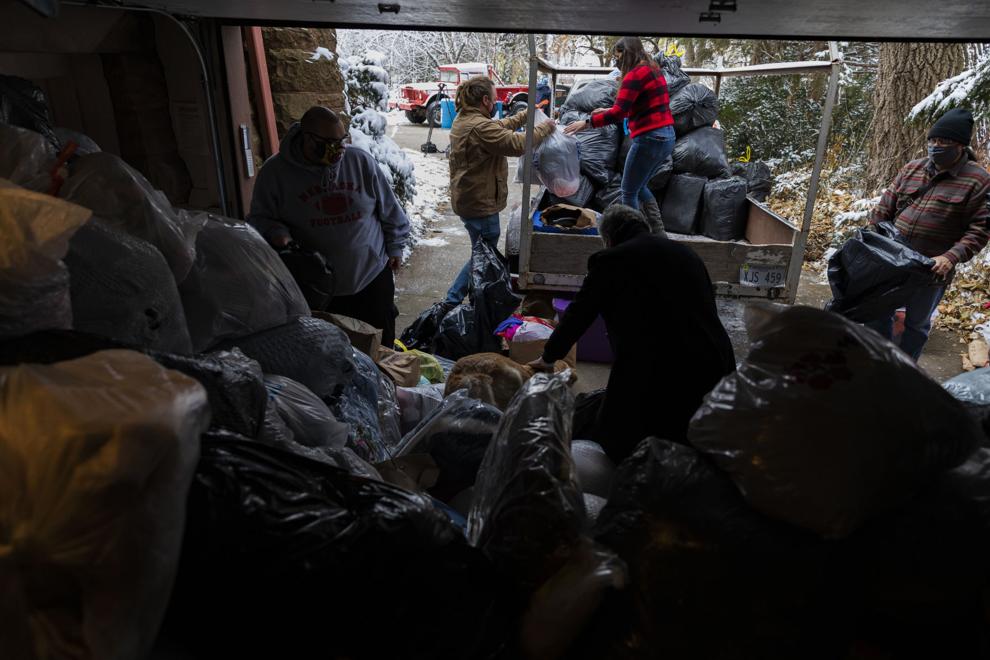 COVID-19 vaccine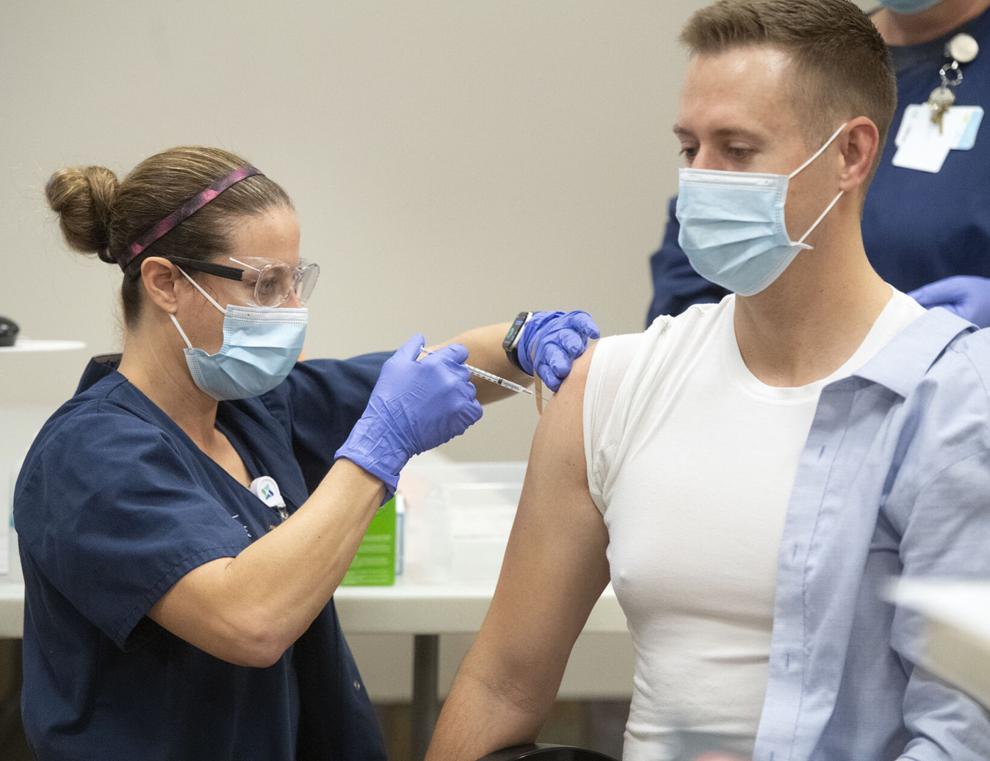 Recall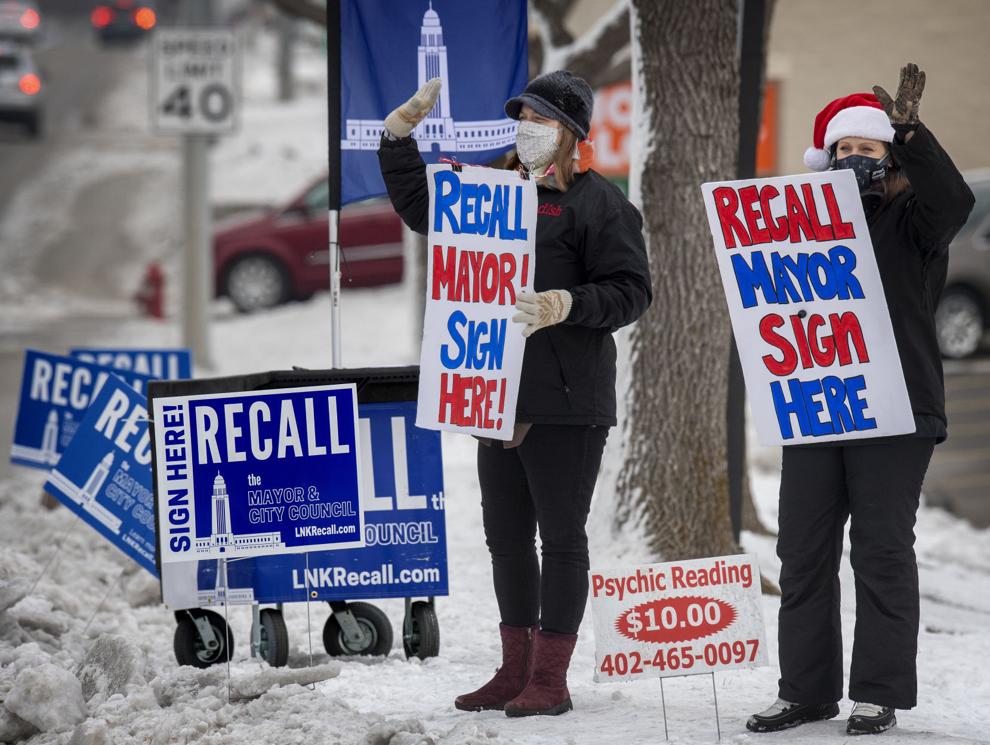 Snowplow Santa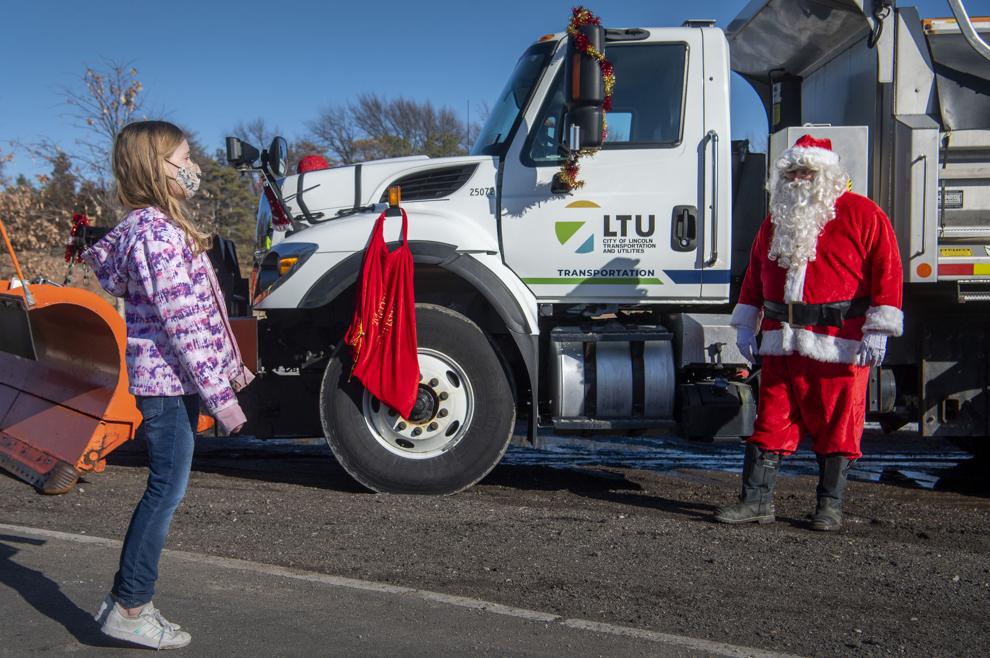 Christmas Star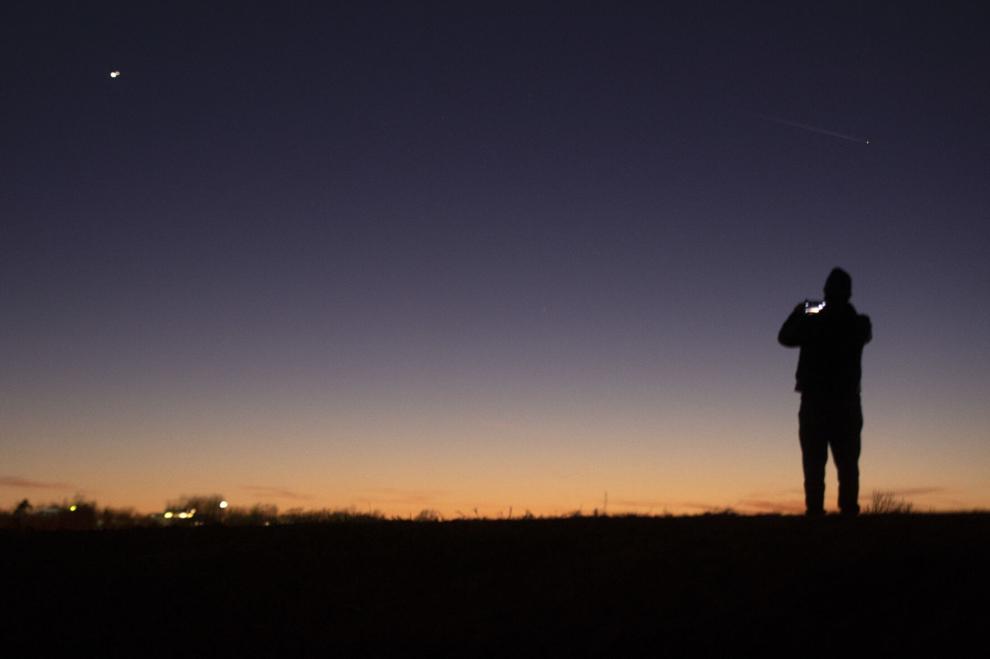 Santa visit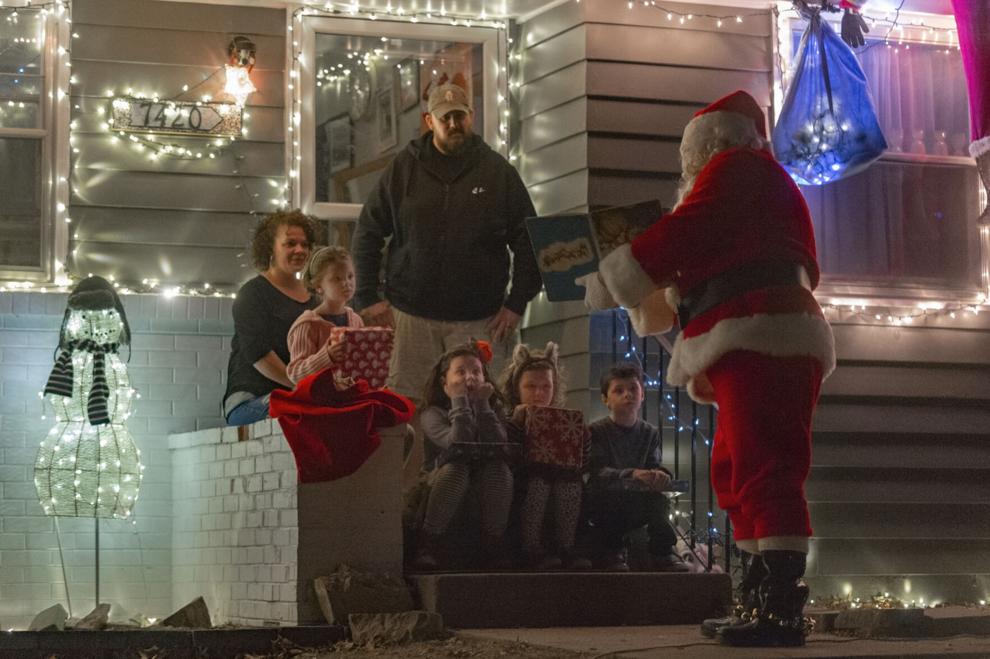 Pandemic Newspaper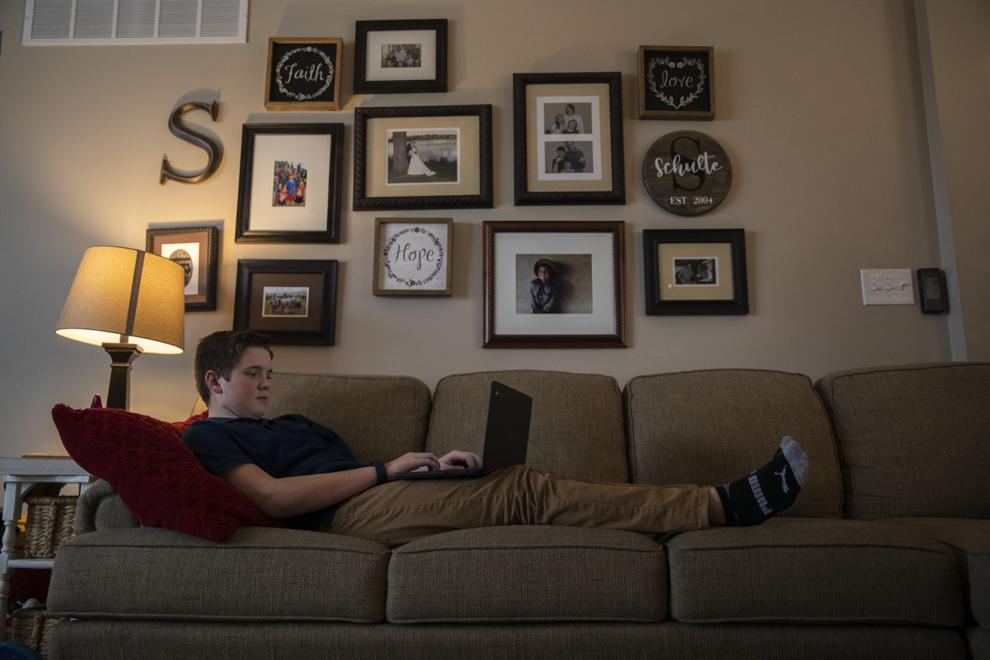 Basketball fans reduced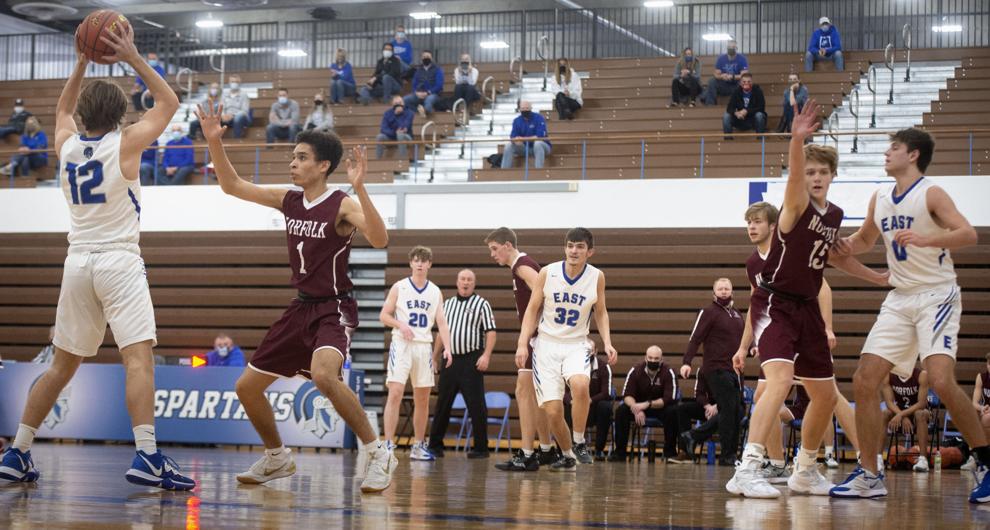 Outdoor fun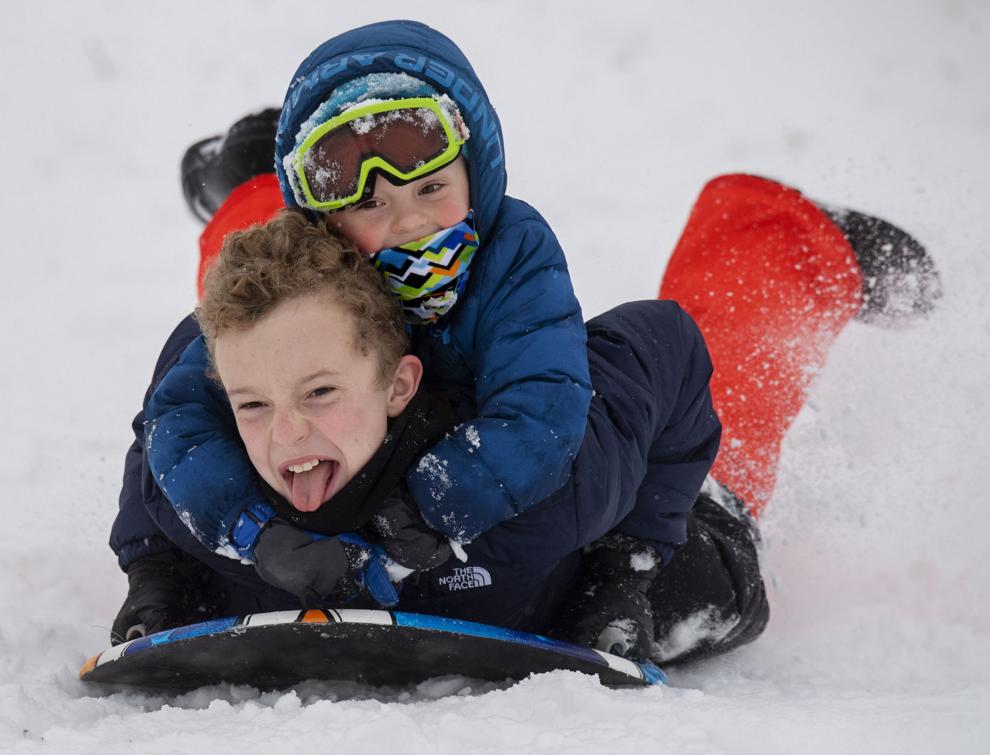 COVID Vaccine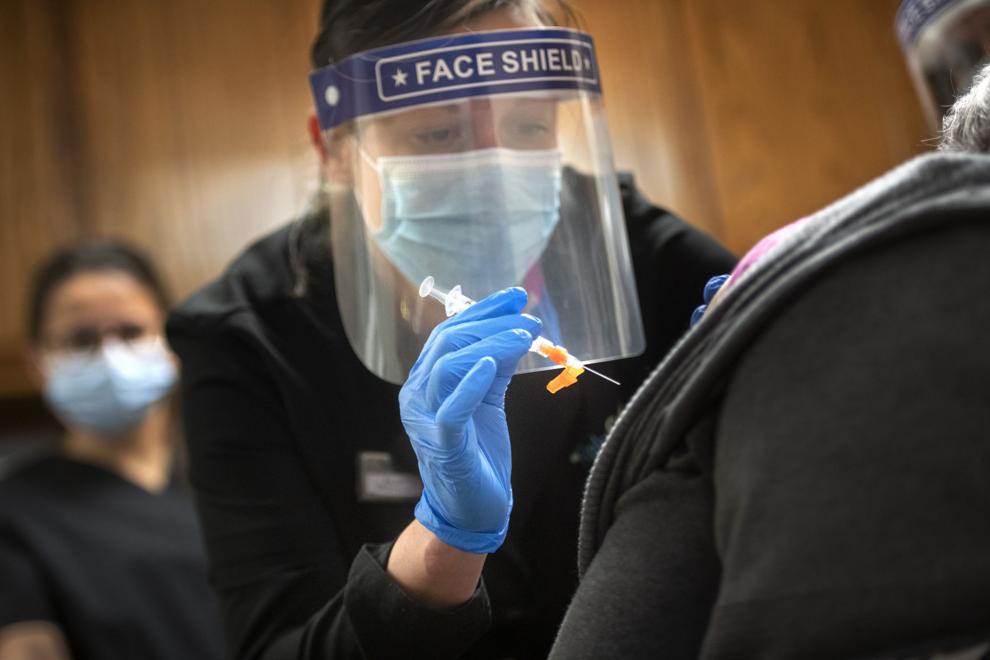 Basketball masks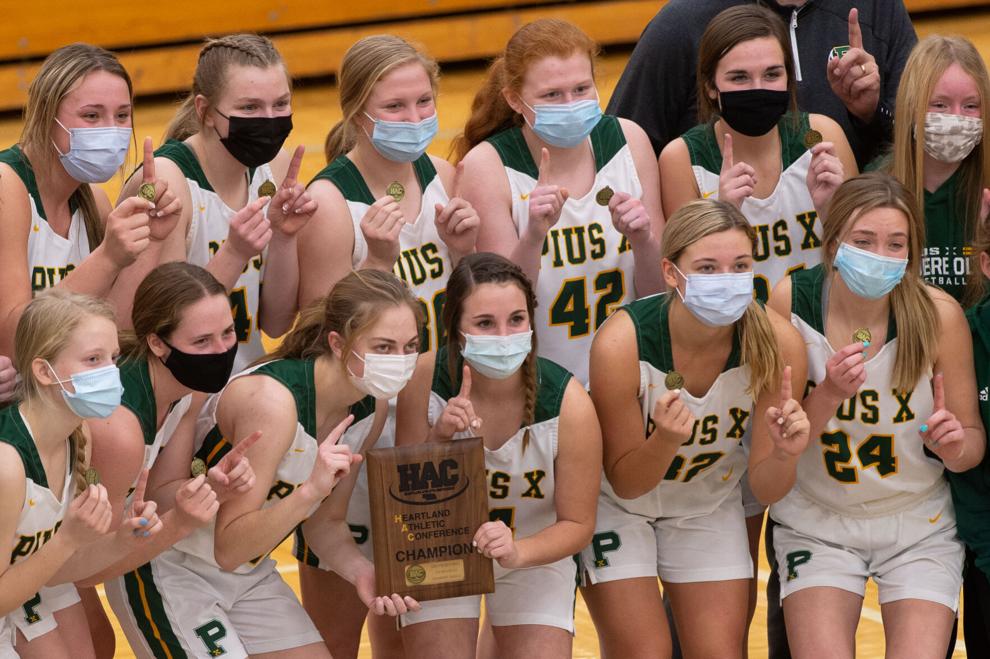 Trump Rally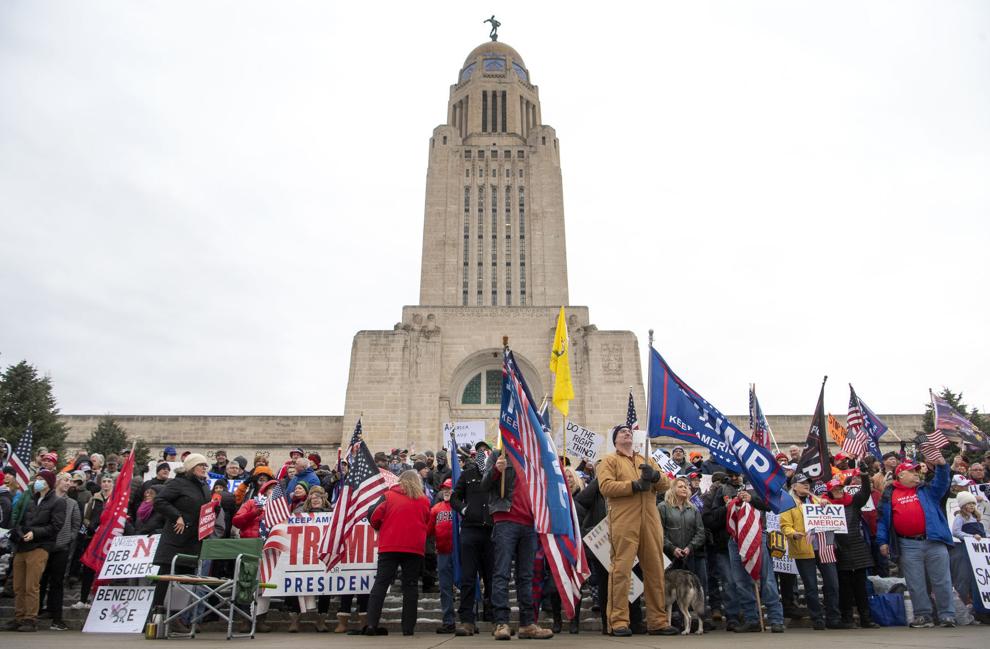 Mike Hilgers at Legislature's First Day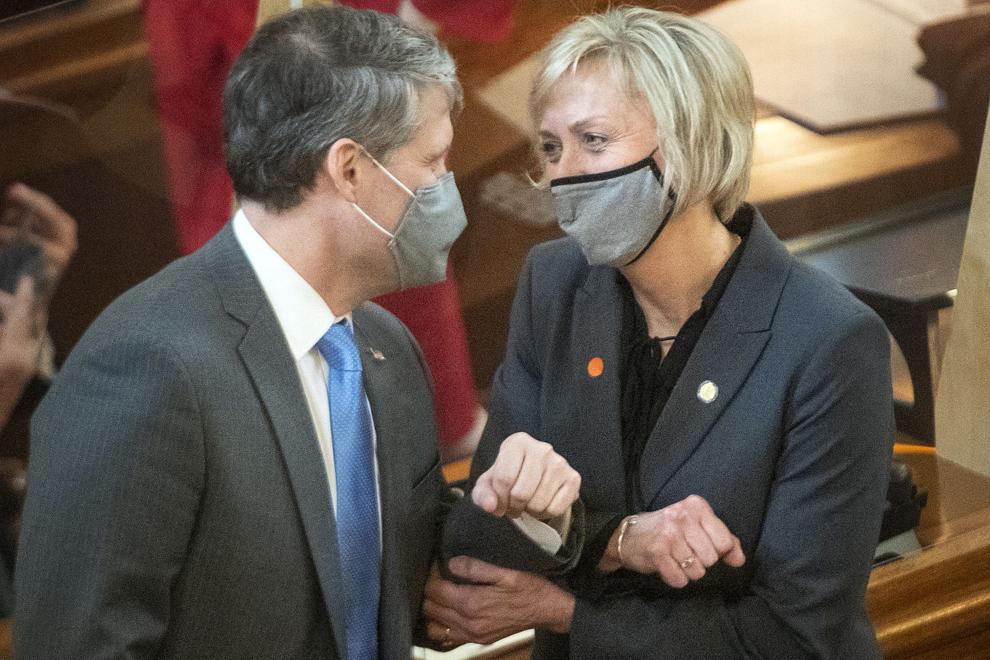 Zoo Bar membership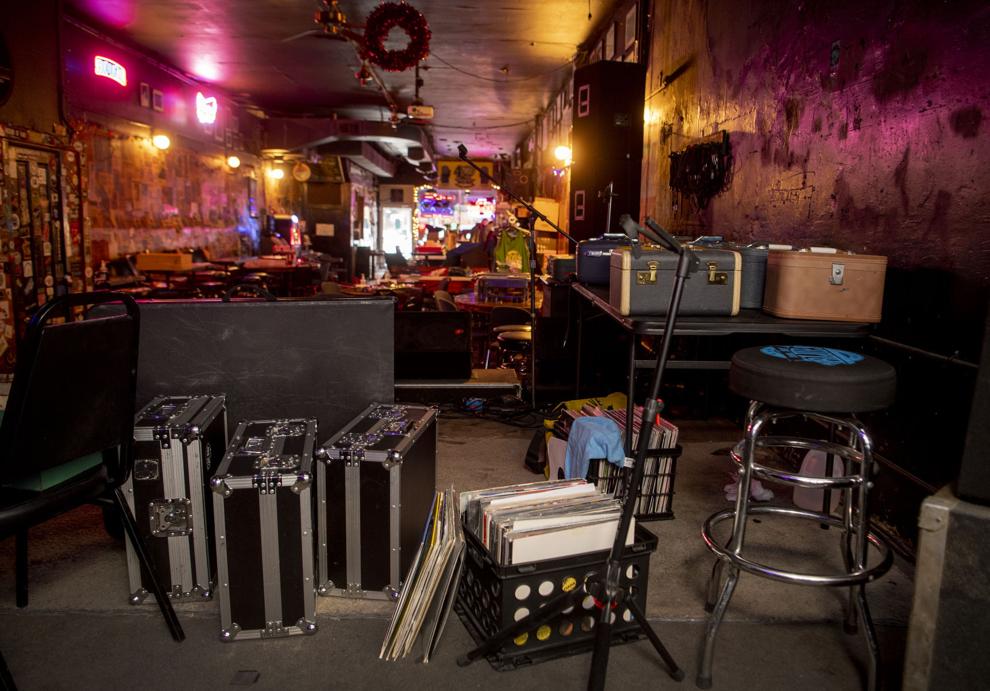 Eviction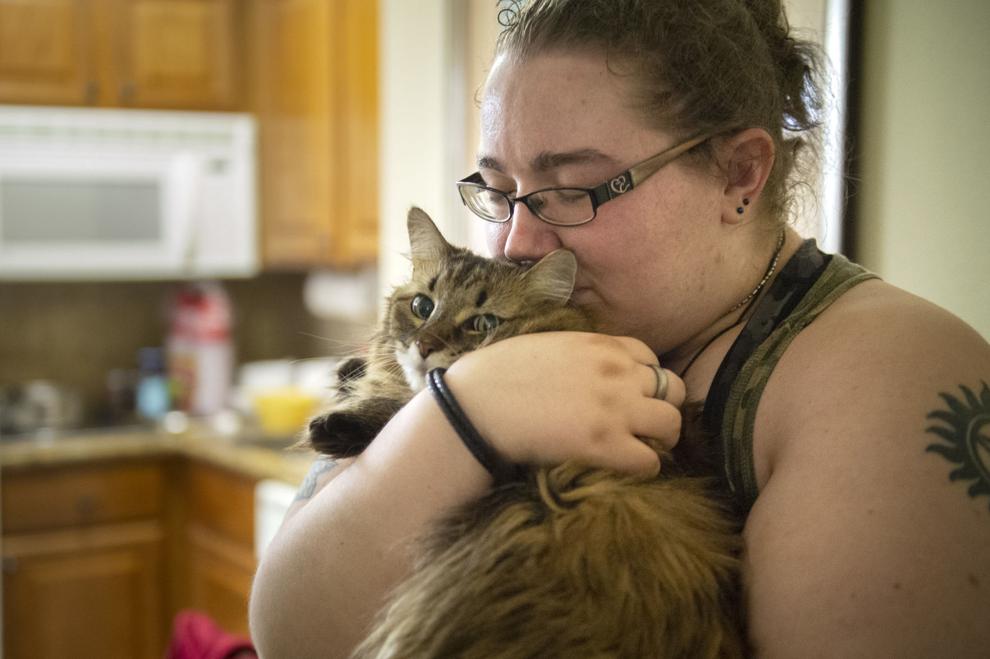 New high school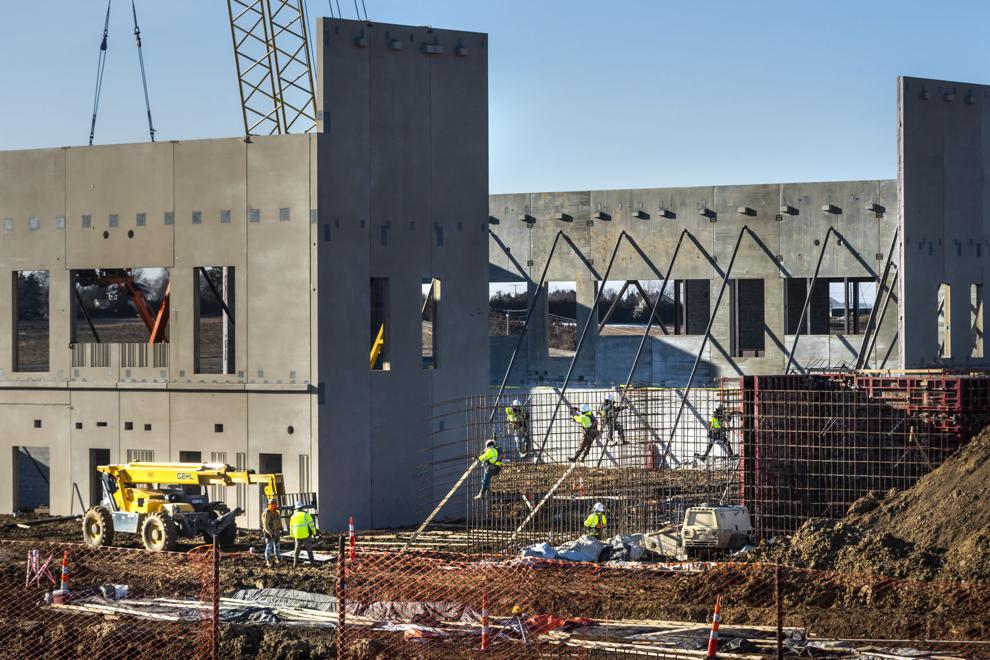 Ice fishing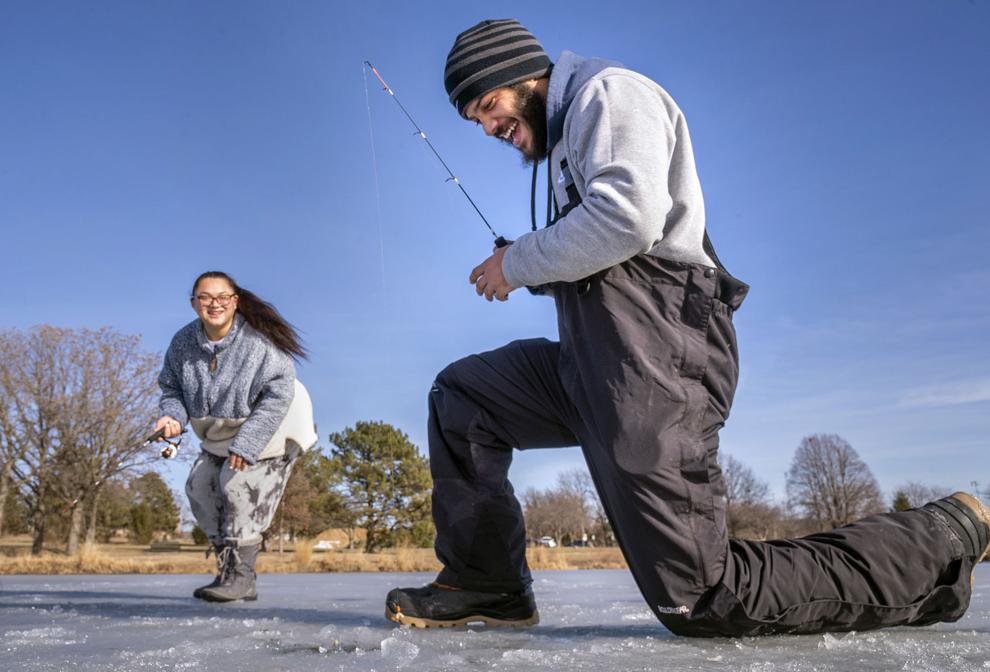 Danny's closes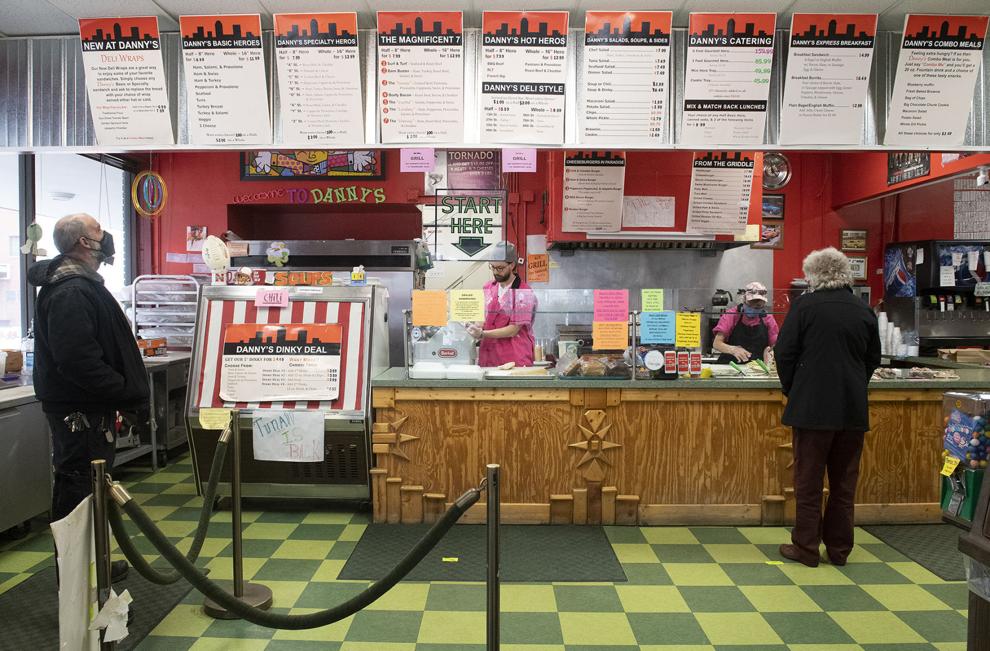 Expos resume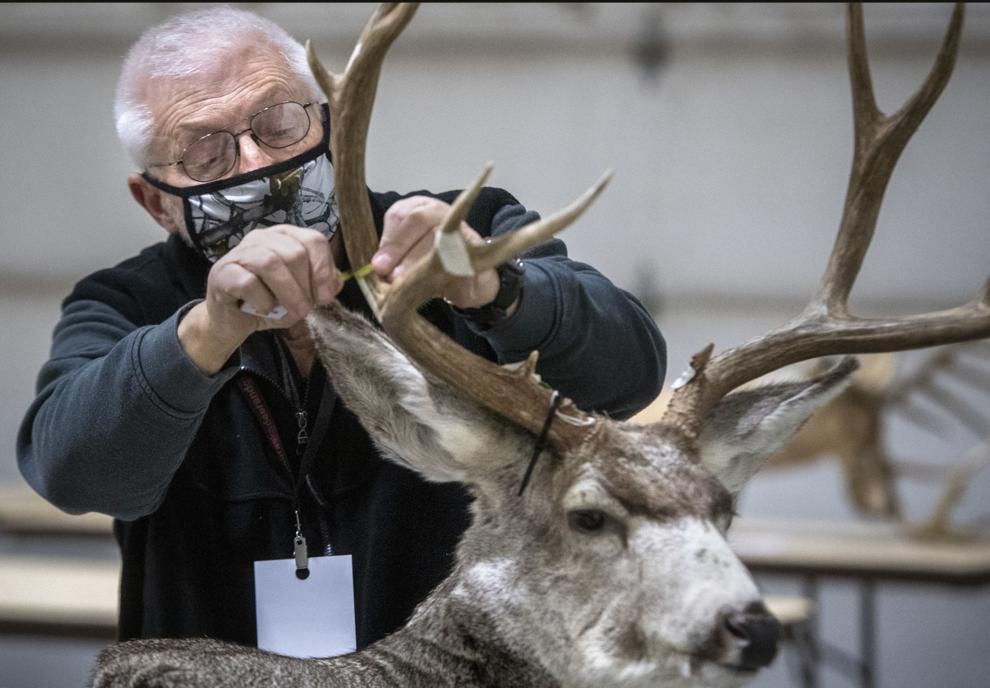 Swim meet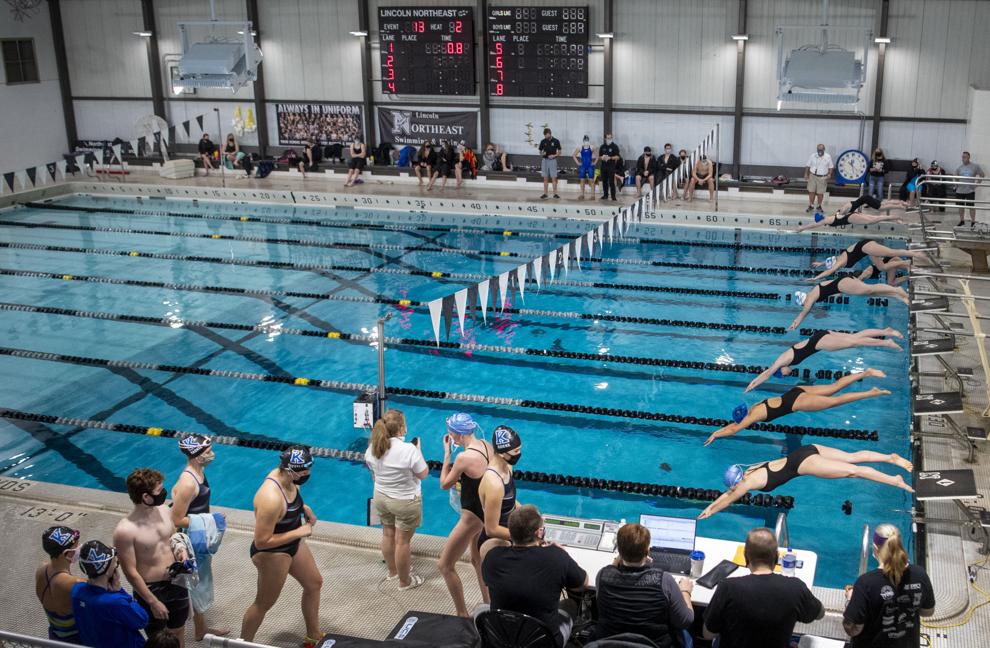 Vaccination event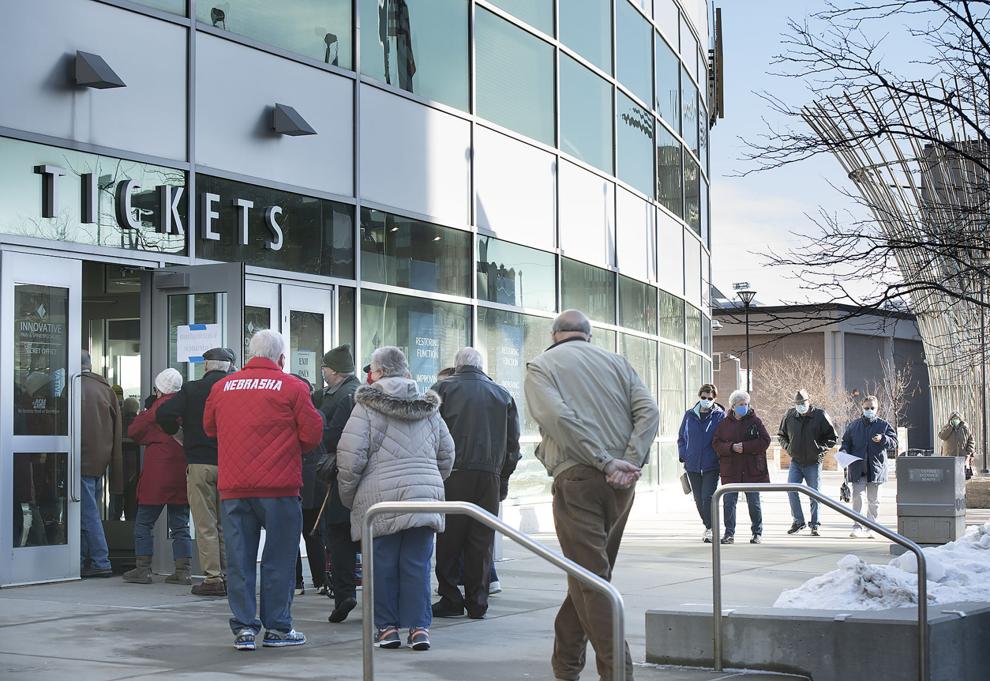 Winter bicycling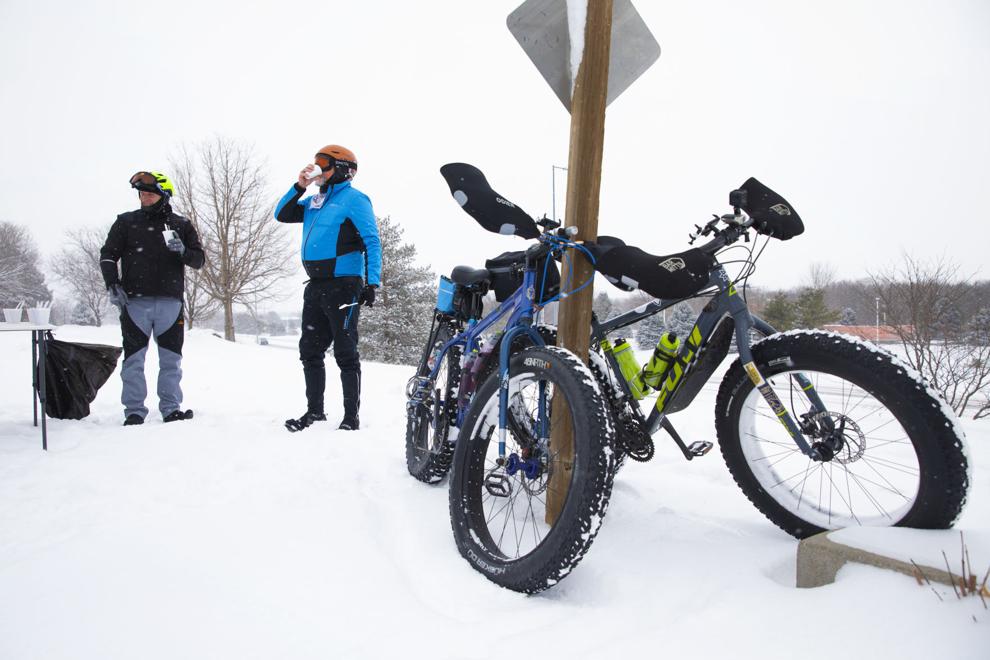 Legislative hearing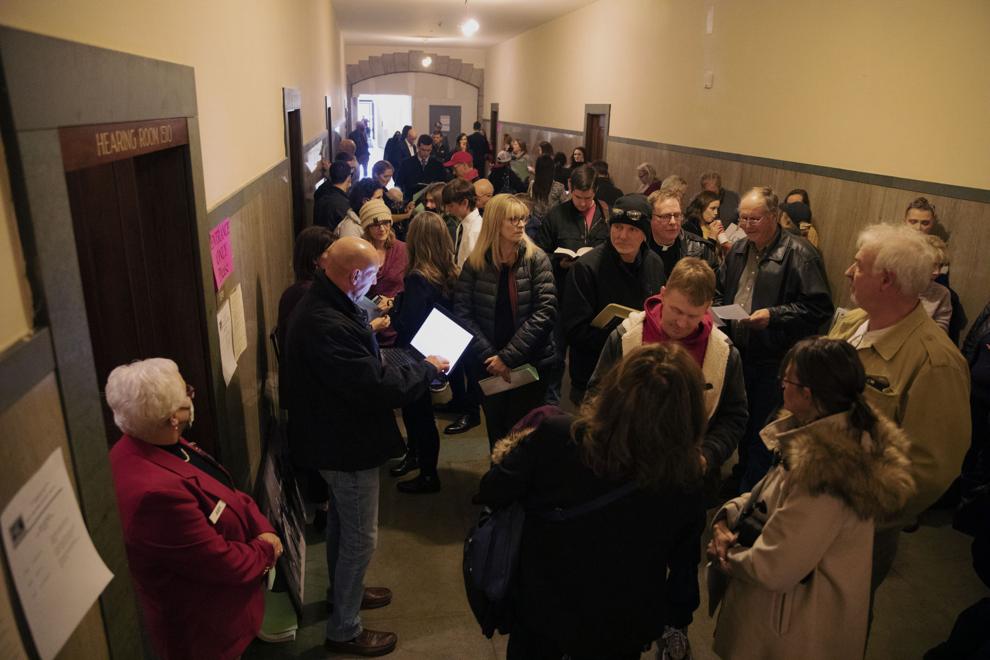 Biking in snow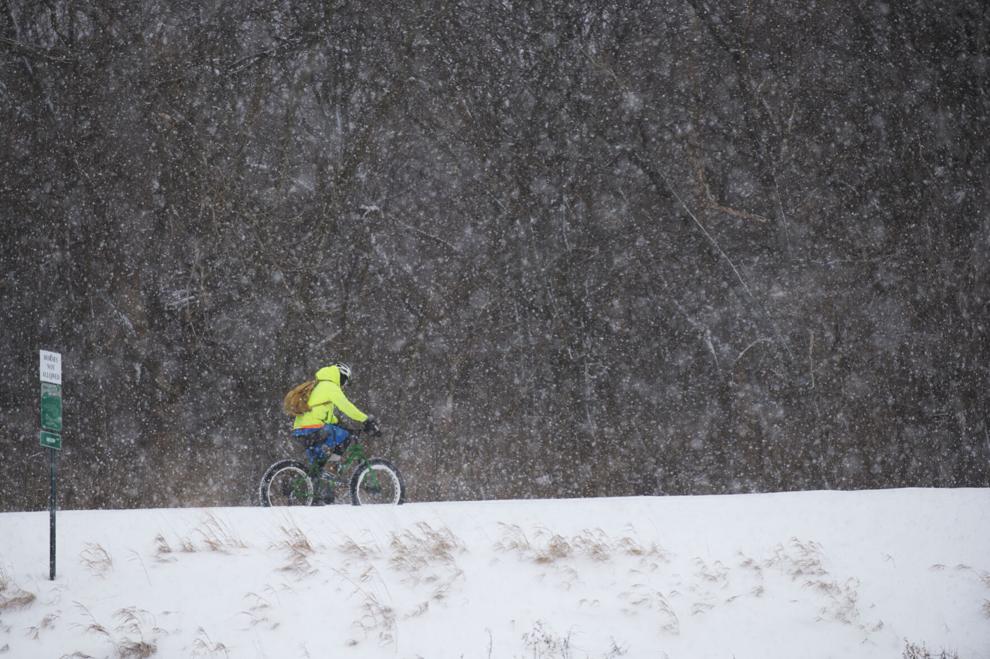 Snowshoeing