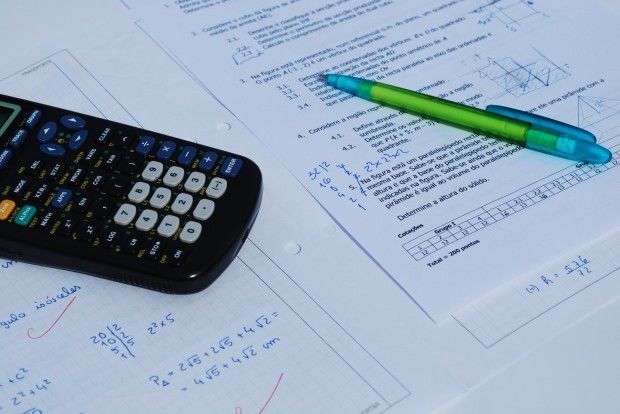 Nebraska students are holding their own on the ACT, the college entrance exam now given to all high school juniors.
The average composite score of Nebraska's 2019 high school graduates was 20, down slightly from the 2018 graduating class average score of 20.1 and lower than the national average of 20.7.
Compared to other states, Nebraska's average score was among the highest of the 15 states that test all students. Only Wisconsin and Utah did better with scores of 20.3.
The ACT tests students in reading, English, math and science. A perfect score is 36, which only a small fraction of the more than 1.8 million students who take the ACT attain. The University of Nebraska requires a composite score of 20 for admission.
The average score for Nebraska students on individual subjects included: English, 19.4; math 19.7; reading 20; science 20.2.
The English score was unchanged from last year and the average science went up slightly. Math and reading went down slightly.
The scores show little change in the achievement gap for racial and ethnic minority students. White students (63%) had an average composite score of 21.4; compared to African American students (5%) with a composite score of 16.1; American Indian students (1%) with a composite score of 15.6; Hispanic students (15%) with a composite score of 17.3. 
Nebraska began giving all high school juniors the ACT in 2017 as part of its statewide assessments. Lincoln Public Schools has been giving the ACT to all juniors since 2012. Individual district and school scores will be released later. 
Typically, states and districts that test more students have lower average scores, and Nebraska's scores dropped 1.3 points, from 2017, when 84% of Nebraska seniors took the test.
Nationally, just 52% of high school seniors took the test. In Nebraska, 27,744 graduates took the test this year, 200-some more students than last year.
ACT estimates that the dip in Nebraska composite scores means 61 fewer students will enroll in college and 76 fewer will earn a four-year degree within six years. 
Another gauge of performance are college benchmarks -- scores at which ACT determines students have a 50% chance of getting at least a B and a 75% of getting at least a C in first-year college credit-bearing courses.
Just 22% of Nebraska students met all four benchmarks, compared to 26% nationally, and 33% met at least 3 of them (37% nationally). Fifty-five percent of Nebraska students met the English college benchmark (59% nationally); 40% met the reading benchmark (45% nationally); 34% met the math benchmark (39% nationally); and 33% met the science benchmark (36% nationally).
Like the composite score, the percentage of students meeting the benchmarks dropped when all students started taking the ACT, and remained essentially flat from last year to this year.
According to ACT, 75% of Nebraska students who took the test said they planned to pursue some kind of post-secondary education. 
Last year, 81% said they had such plans, but just 62% actually enrolled, a difference of 4,726 students.
The results also show that students who plan to attend college, take harder courses and take the test more than once score better: 
* The average score of the 12,049 Nebraska graduates (49%) who took the ACT more than once was 22.9 compared to the average 17.3 of students who took it only once.
* Nebraska students who wanted to get a graduate or professional degree scored an average of 23.7. Those who planned to get a bachelor's degree scored an average 20.7. Those who wanted to get a vocational or associate's degree got an average composite score of 16.5.
* Students who took high school physics got an average score of 22.4 compared to 19.2 for those who didn't. Students who took three or more years of math got an average score of 20.7, compared to 15.6 for those who didn't.
Each Lincoln school's ranking in state evaluations
LPS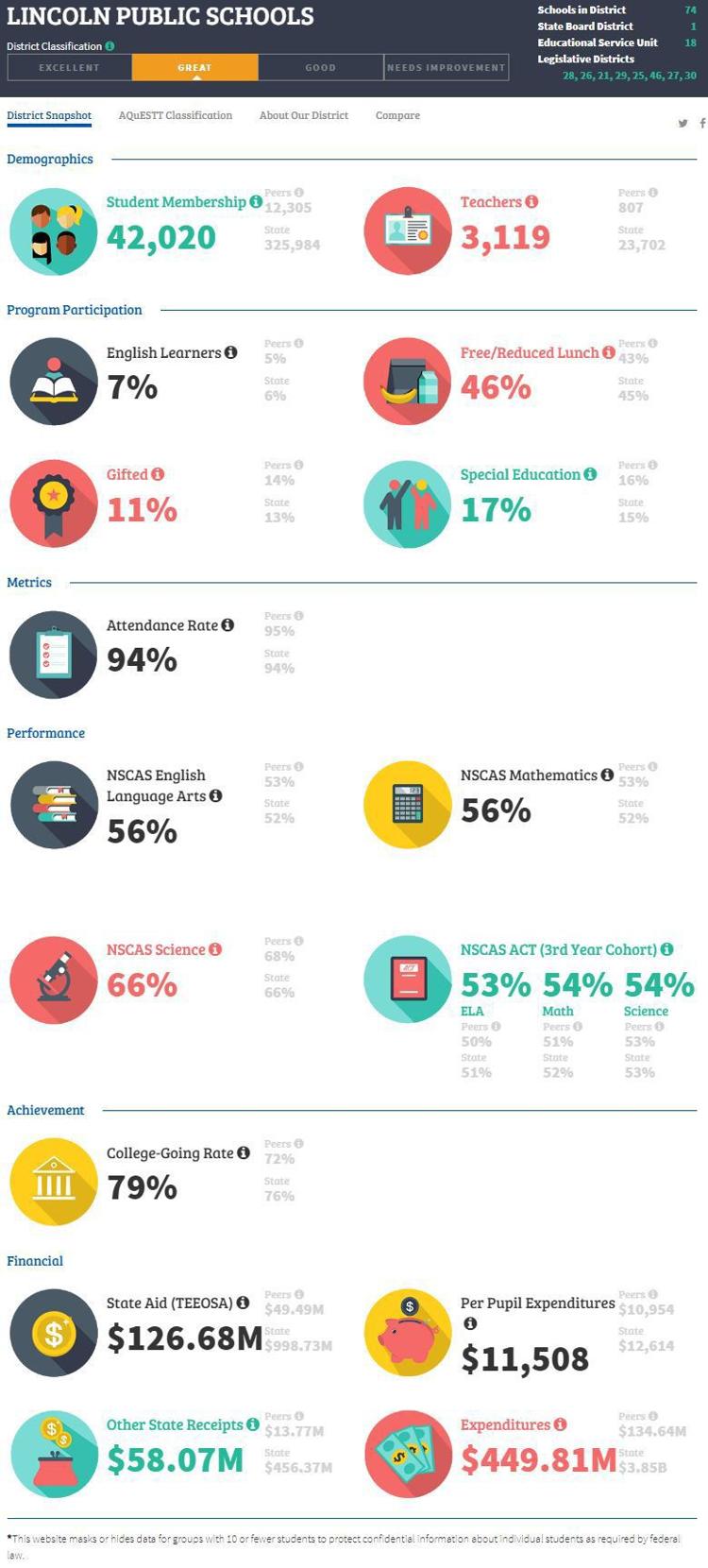 Adams Elementary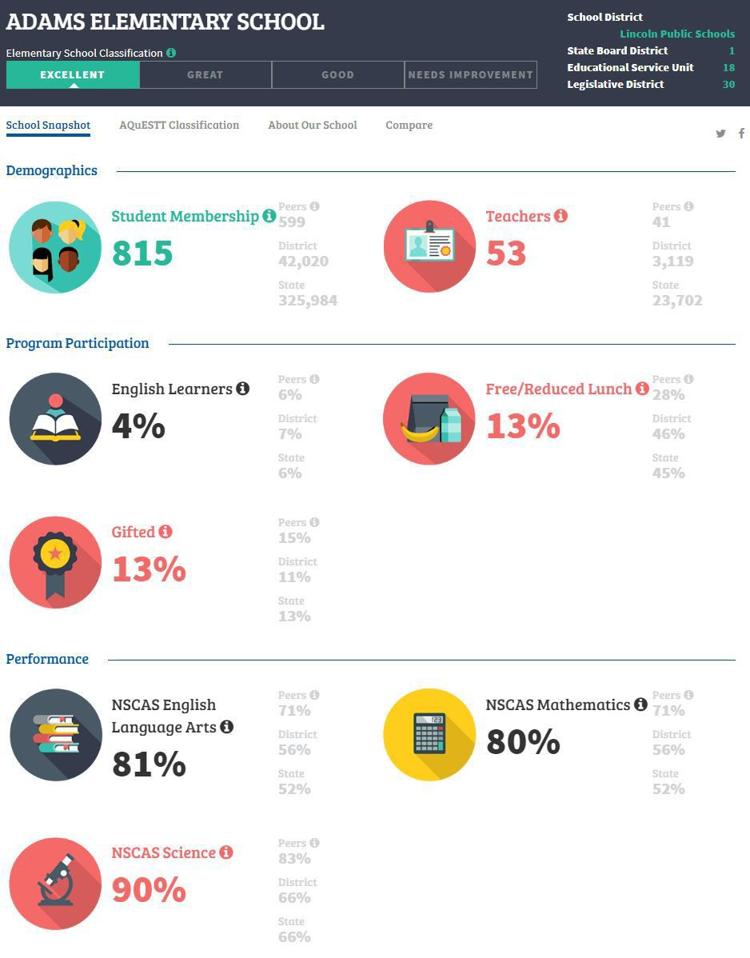 Arnold Elementary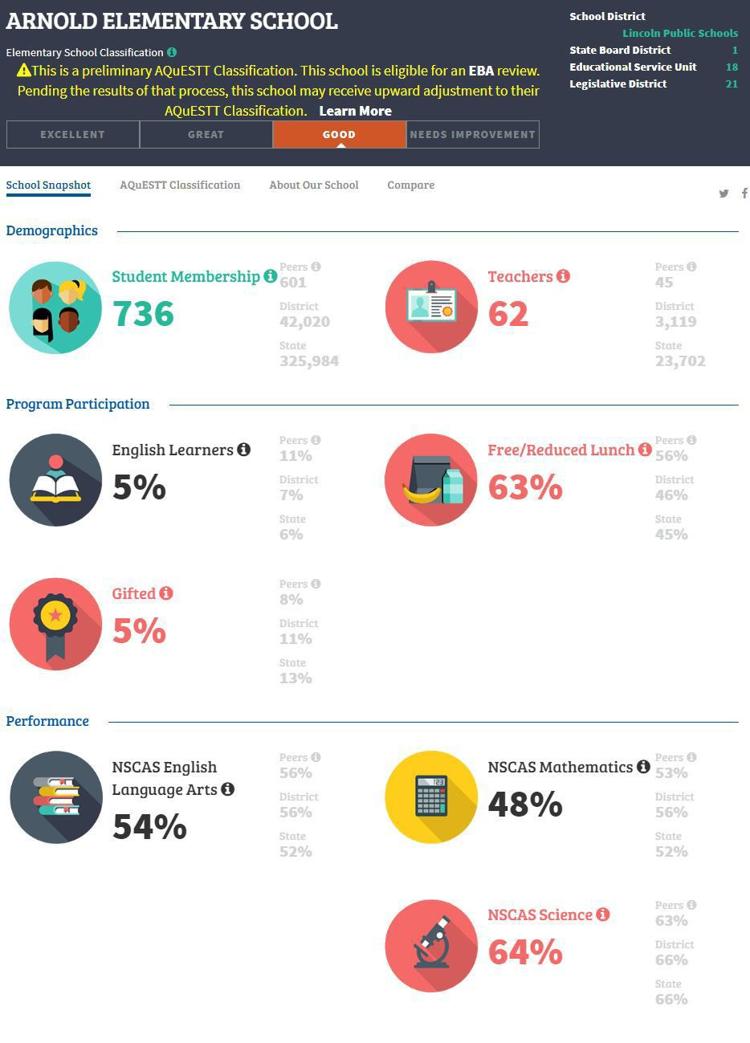 Beattie Elementary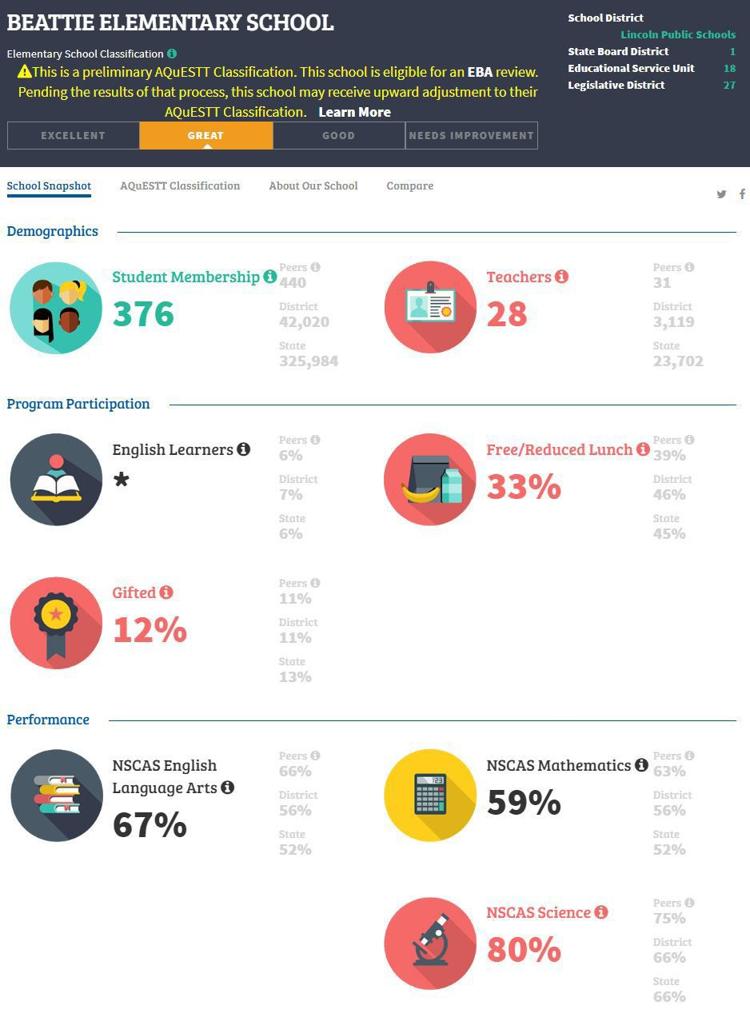 Belmont Elementary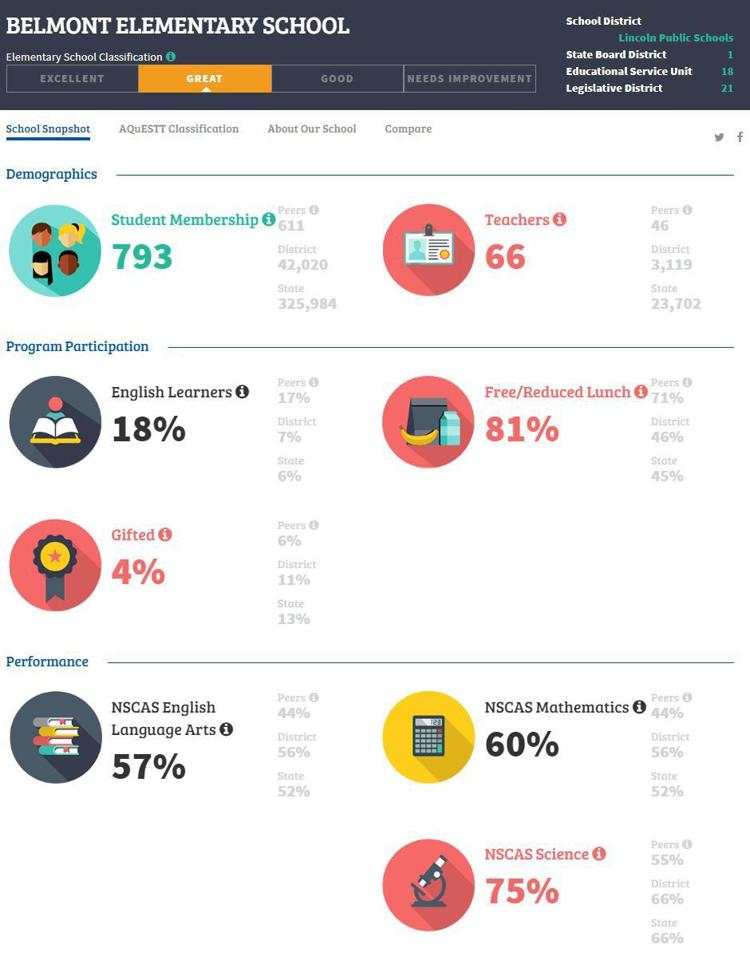 Brownell Elementary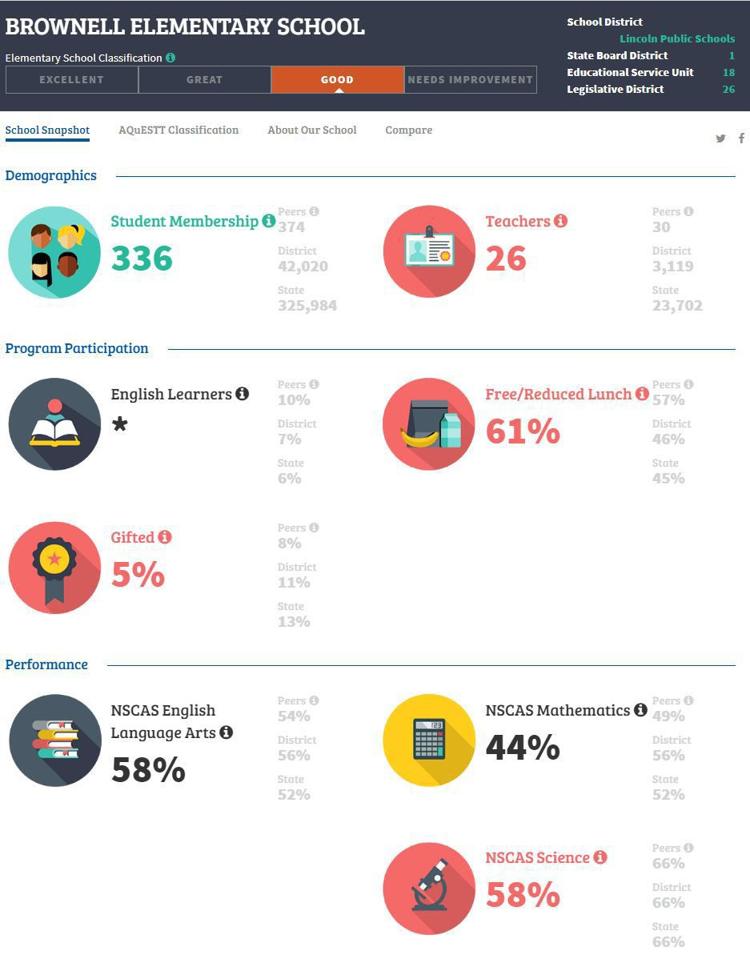 Calvert Elementary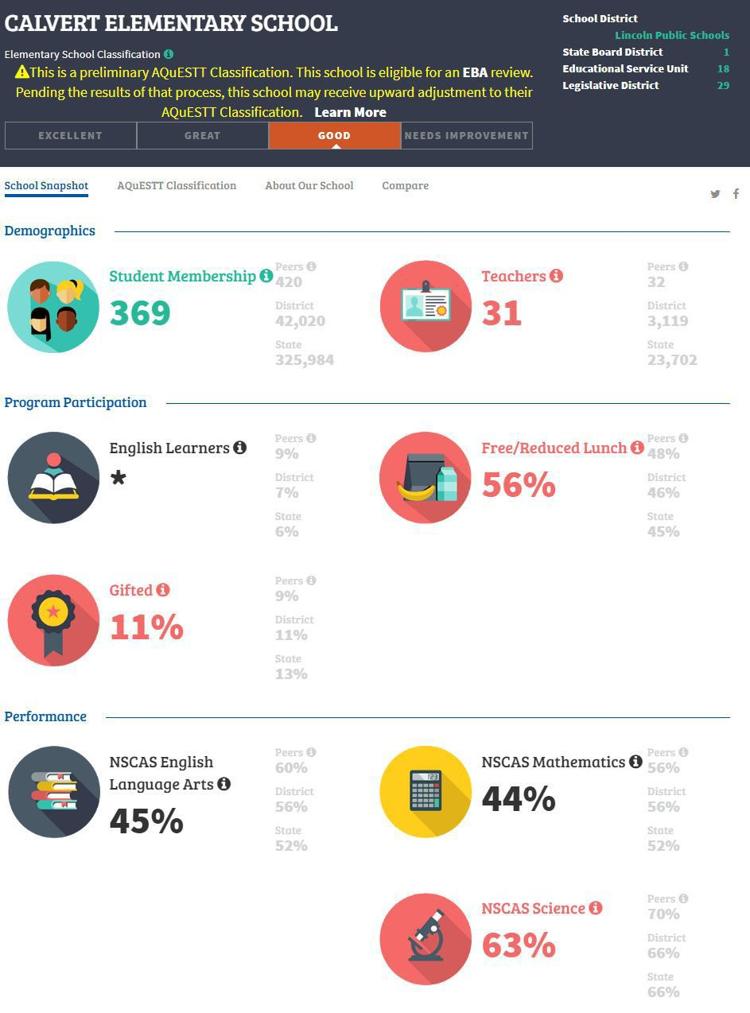 Campbell Elementary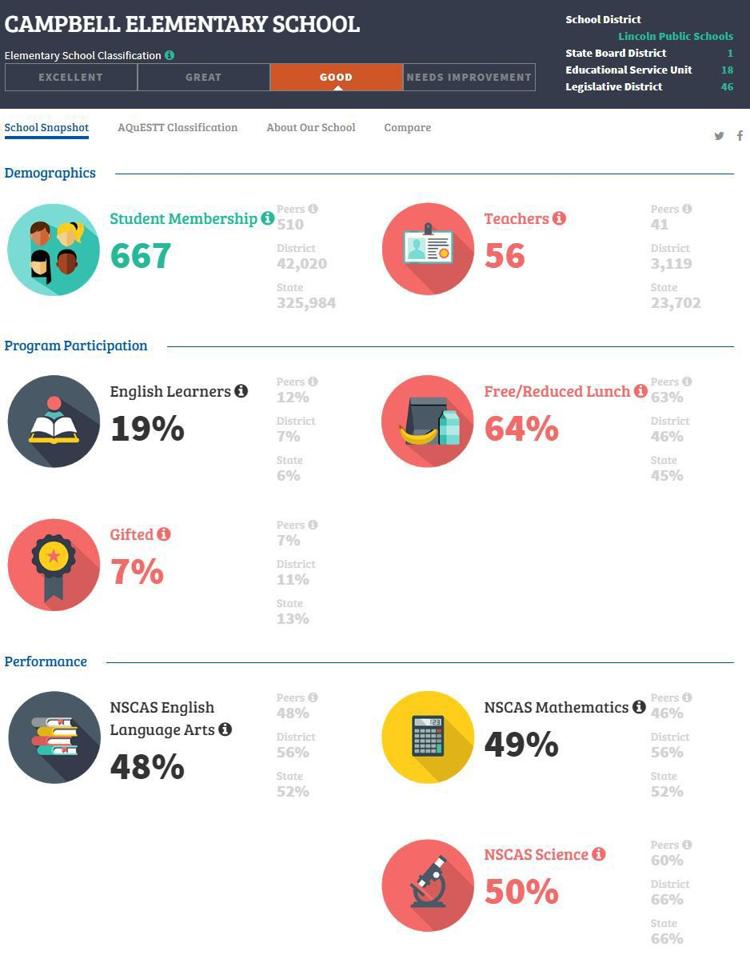 Cavett Elementary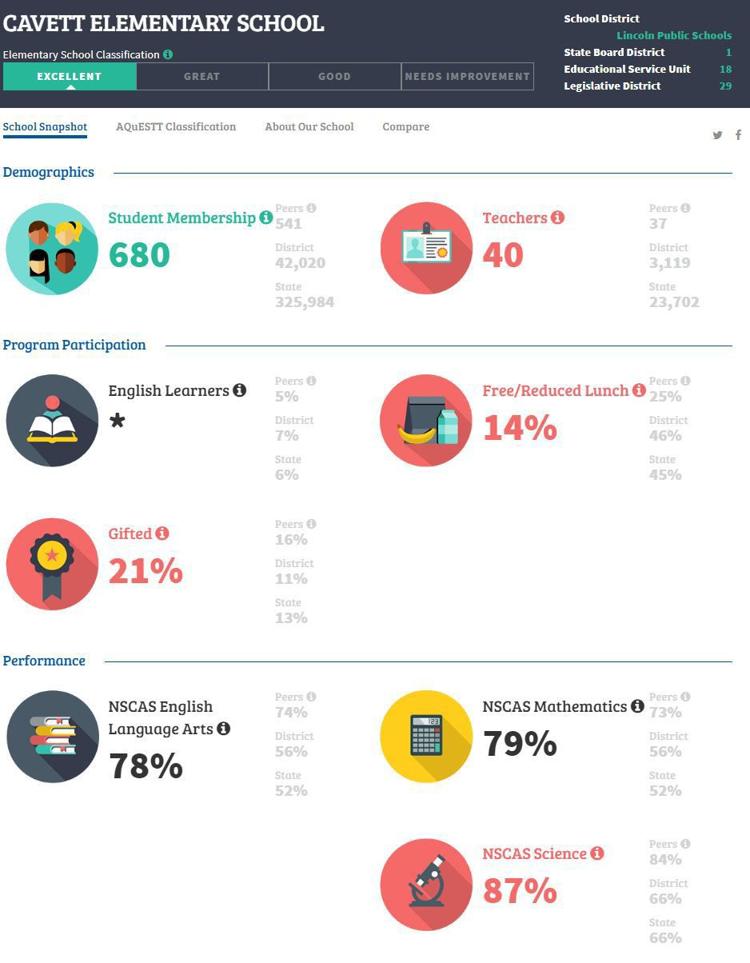 Clinton Elementary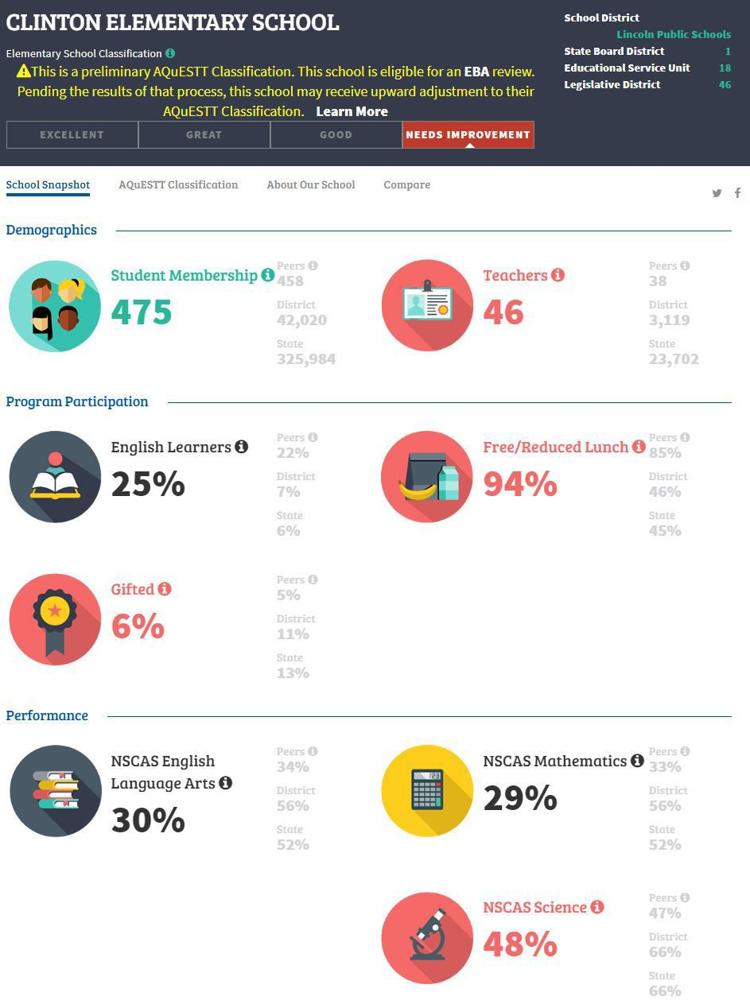 Eastridge Elementary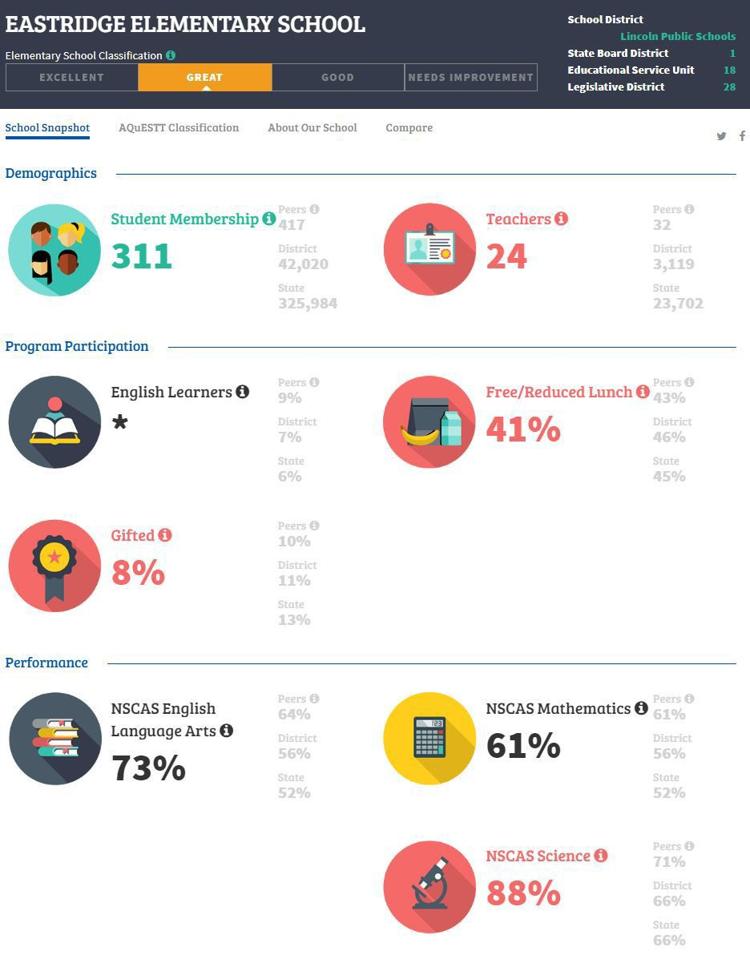 Elliott Elementary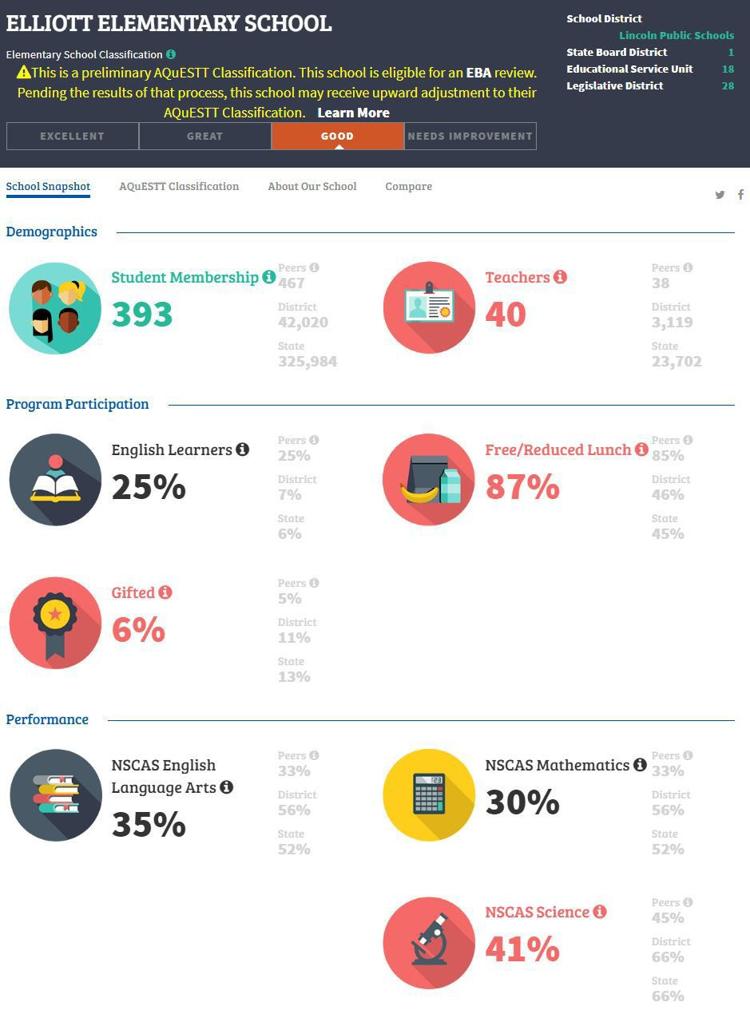 Everett Elementary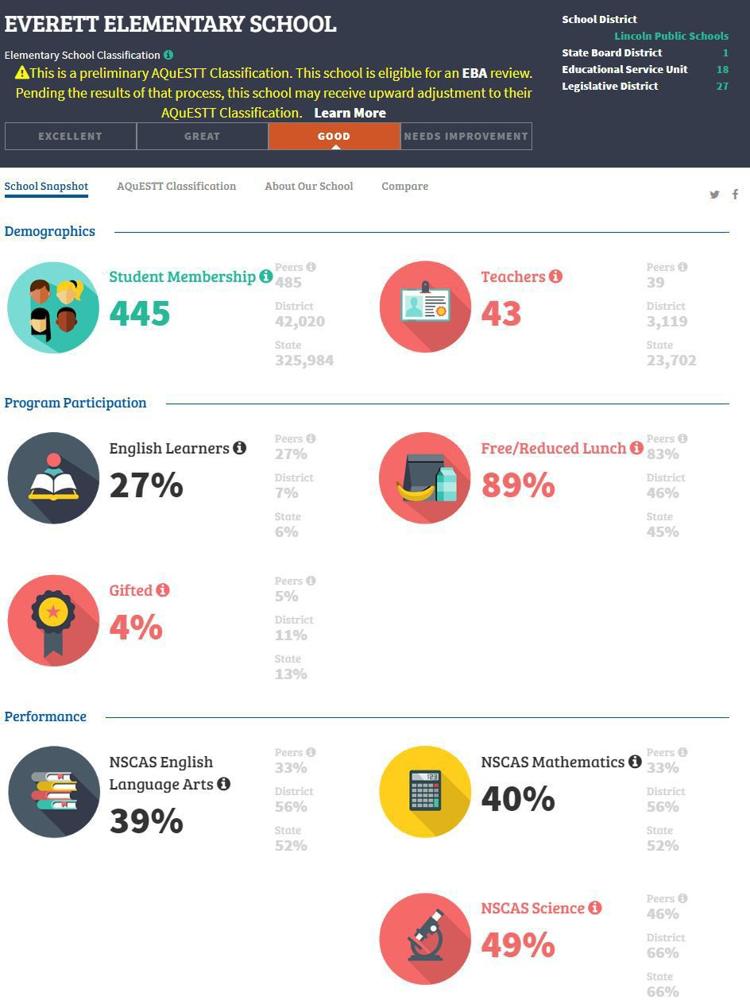 Fredstrom Elementary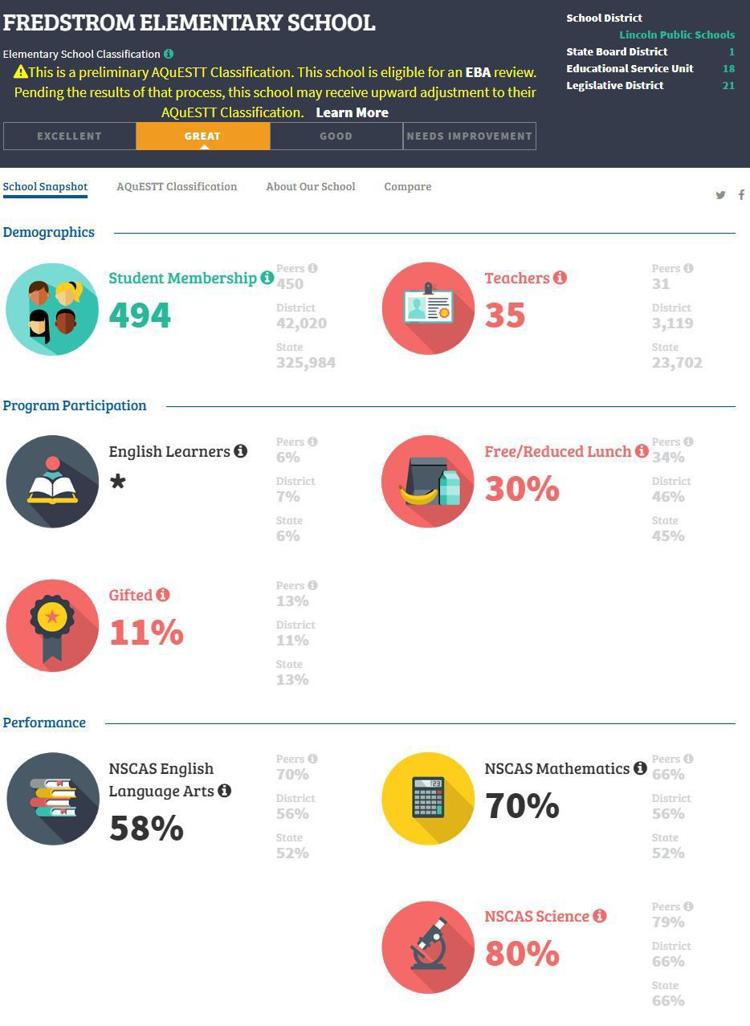 Hartley Elementary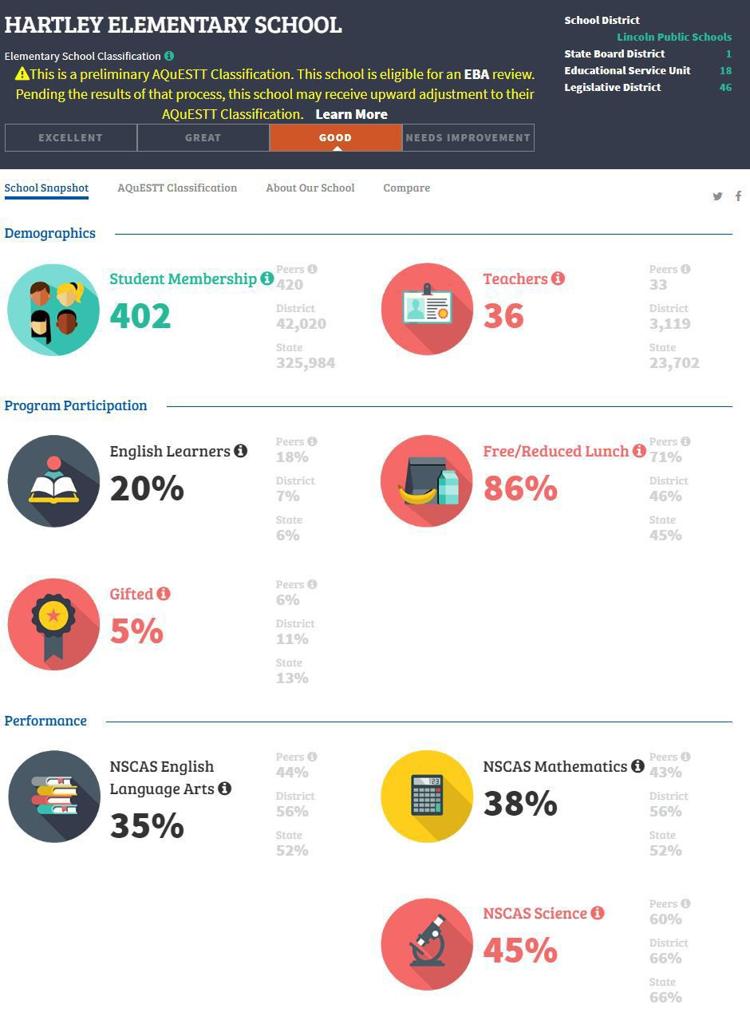 Hill Elementary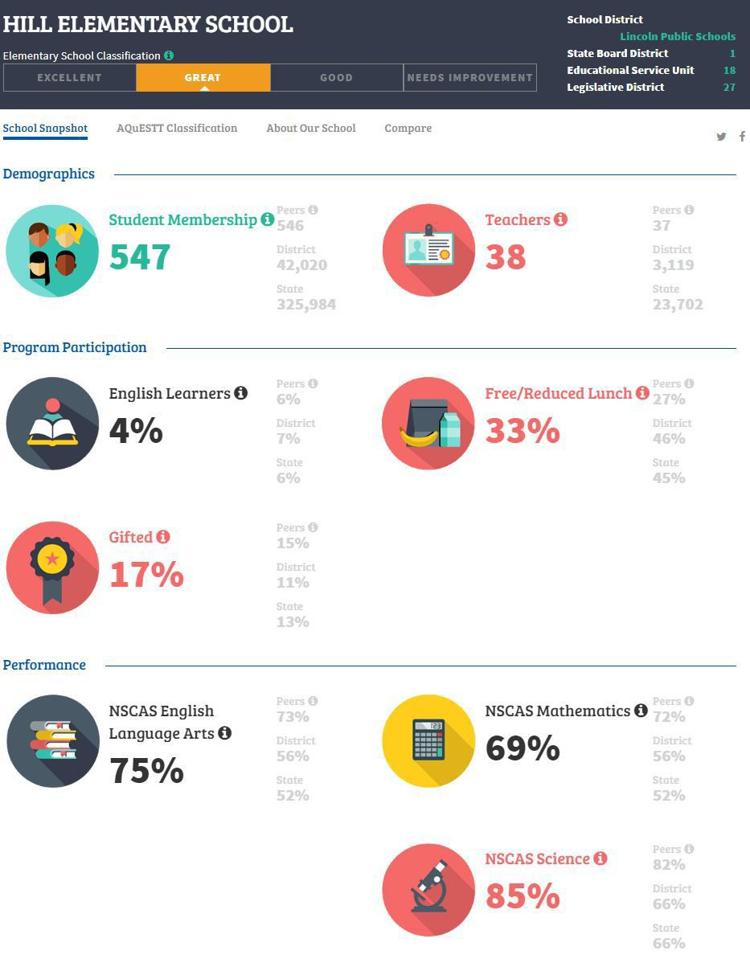 Holmes Elementary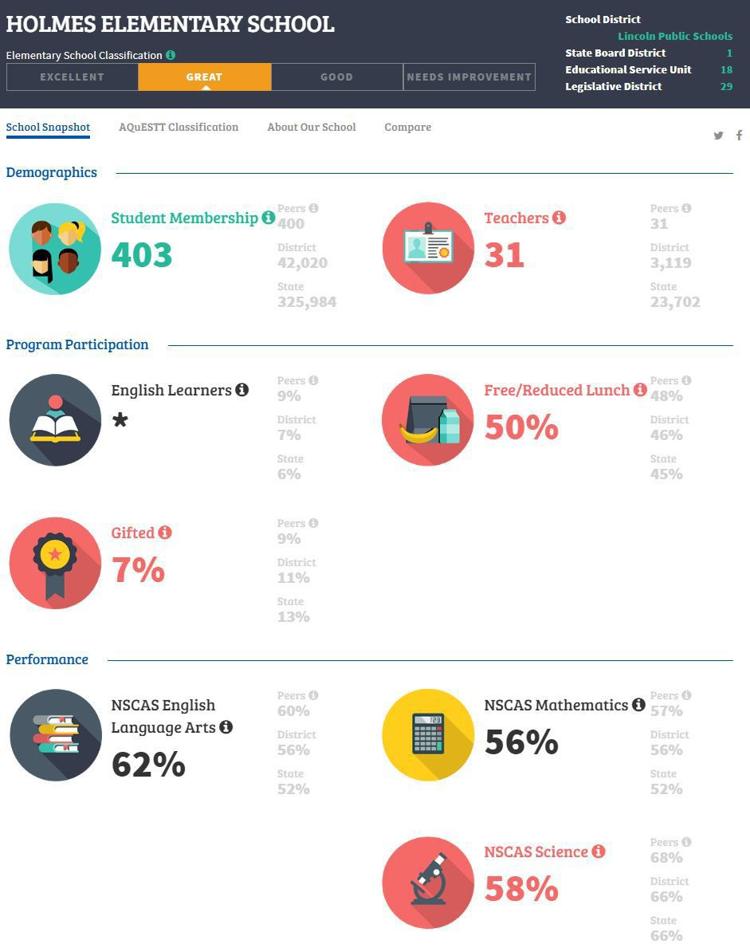 Humann Elementary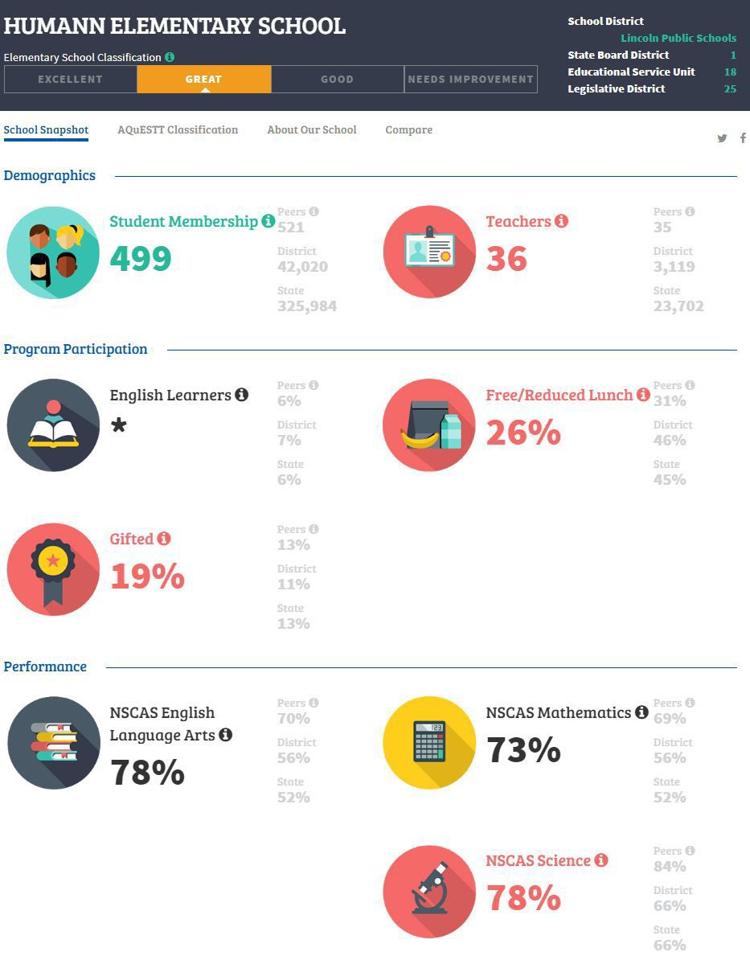 Huntington Elementary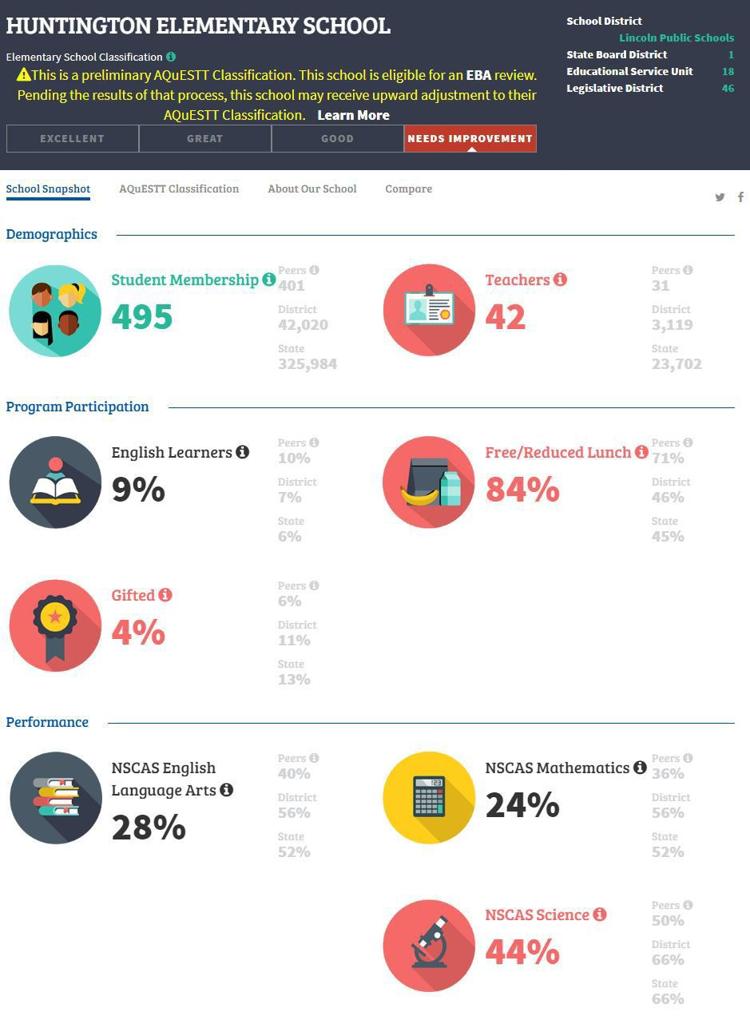 Kahoa Elementary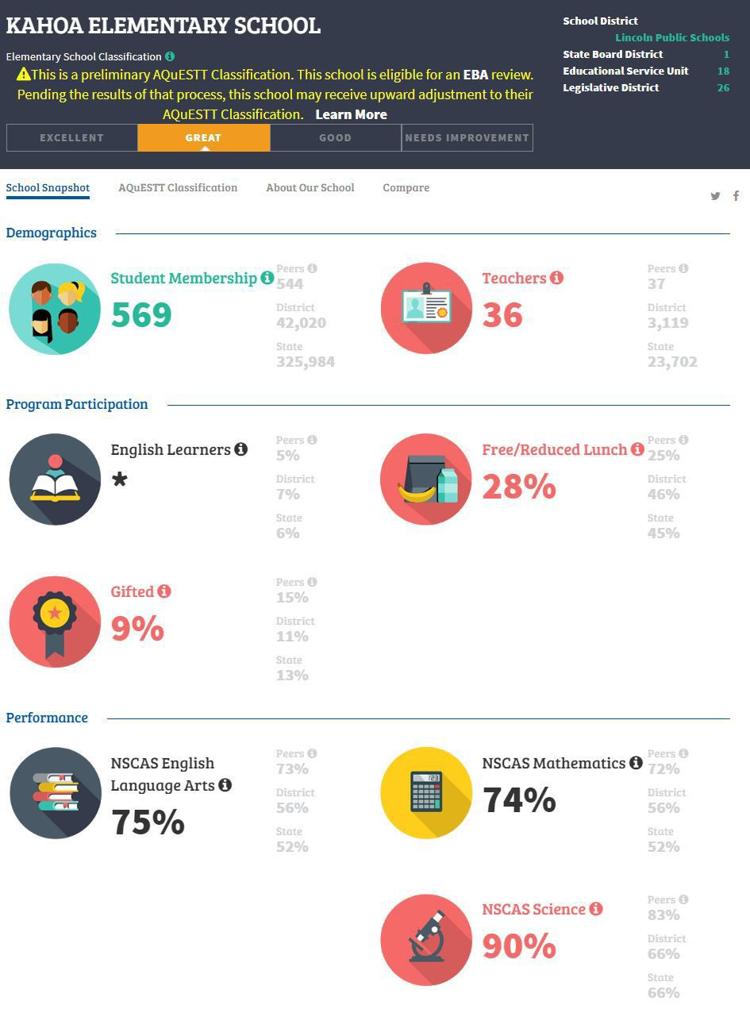 Kloefkorn Elementary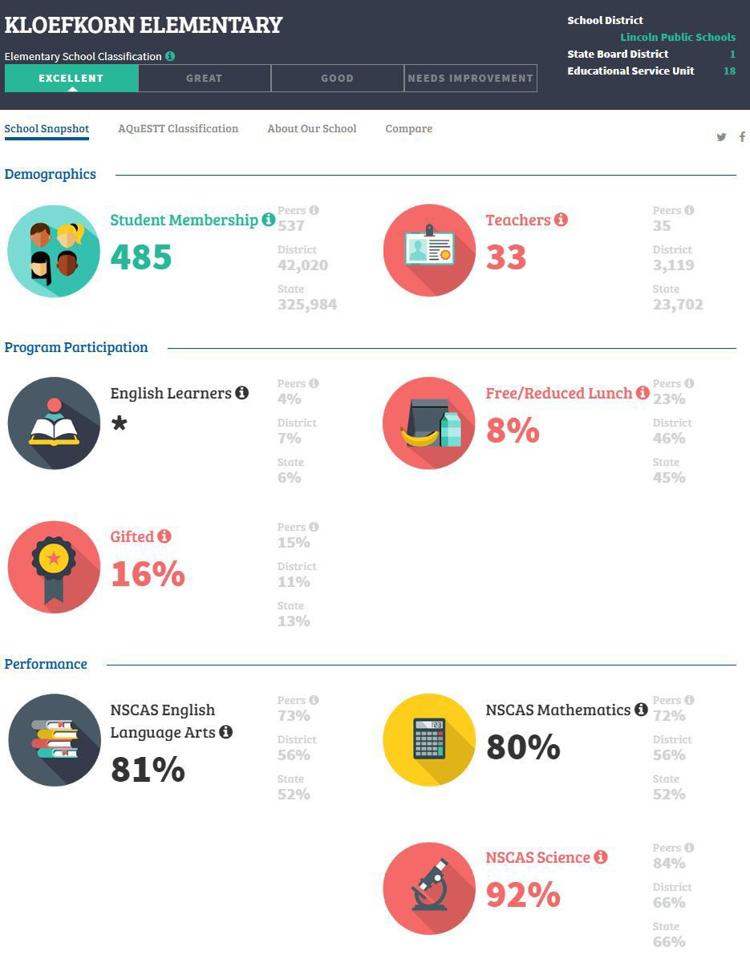 Kooser Elementary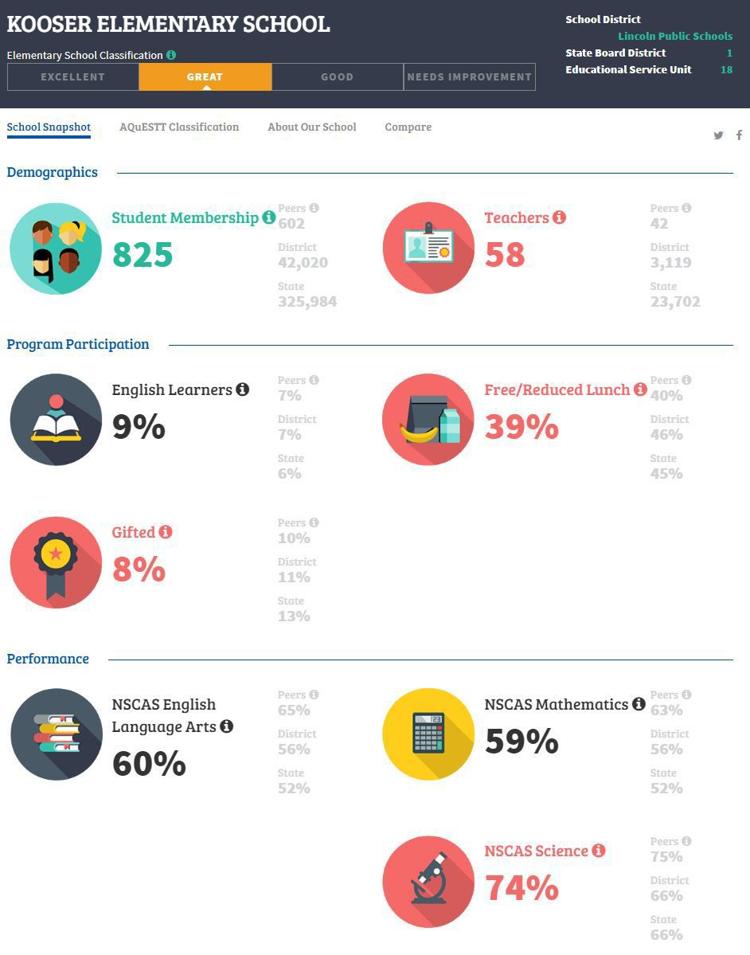 Lakeview Elementary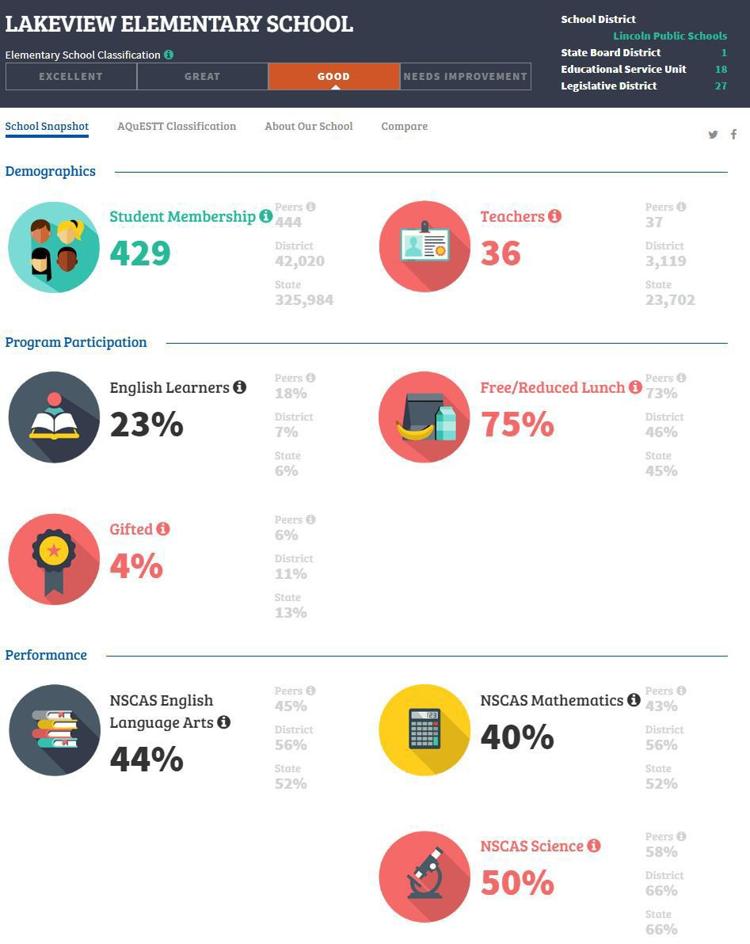 Maxey Elementary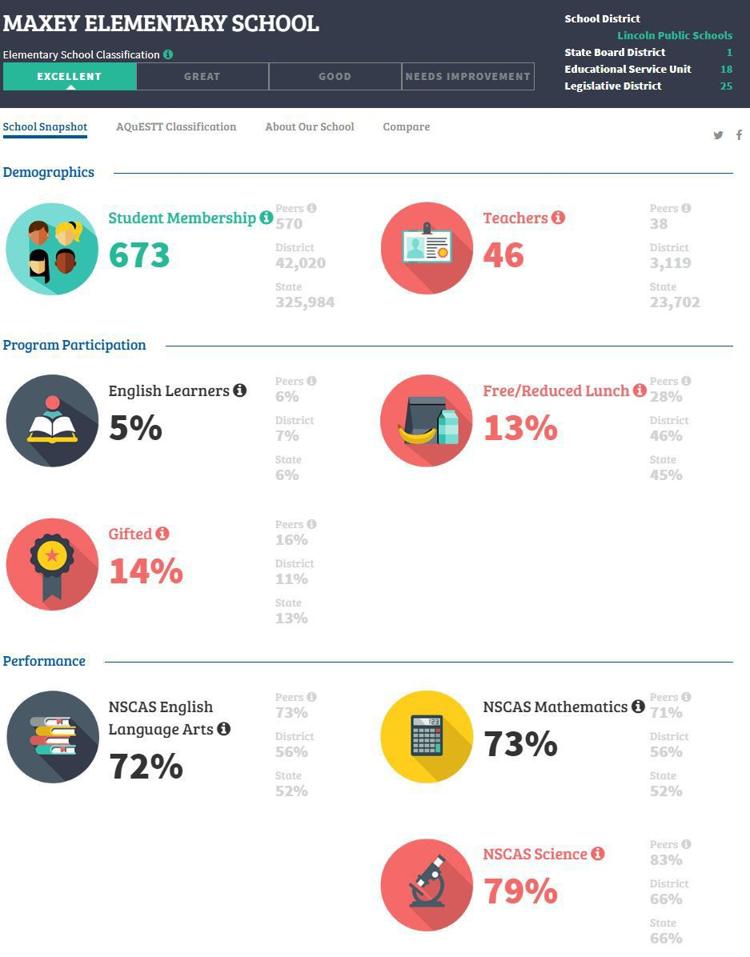 McPhee Elementary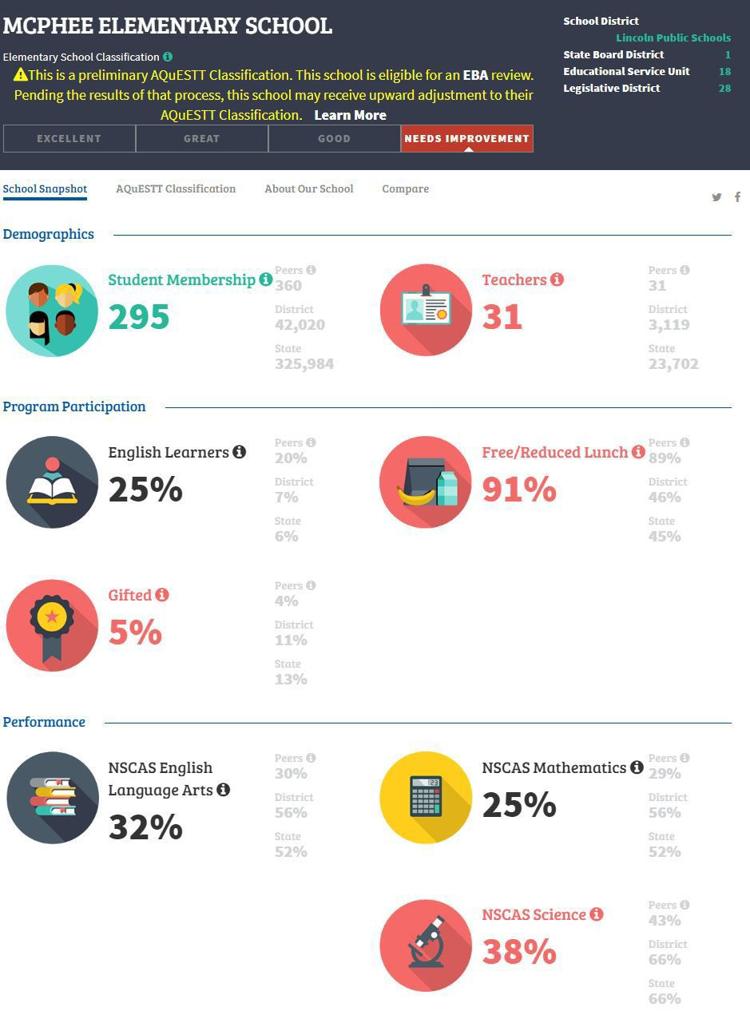 Meadow Lane Elementary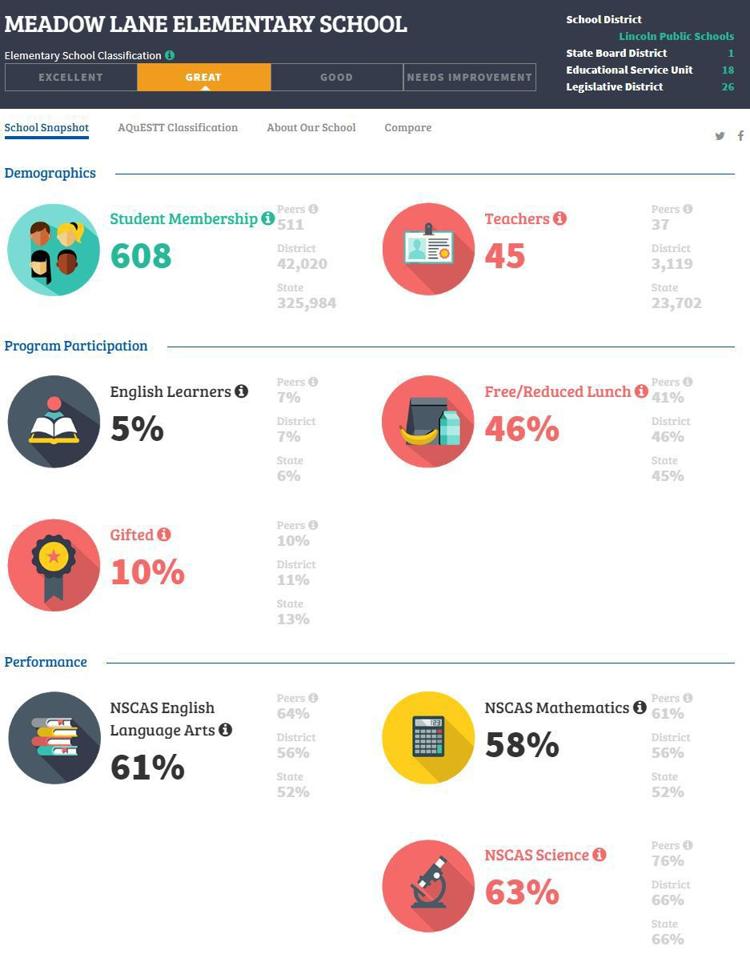 Morley Elementary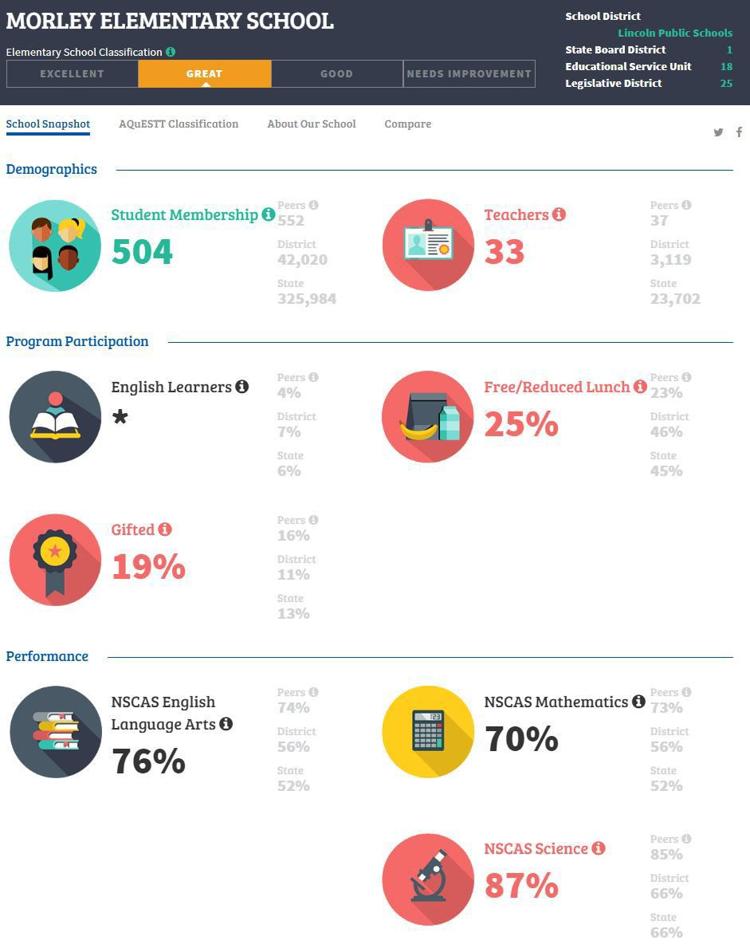 Norwood Park Elementary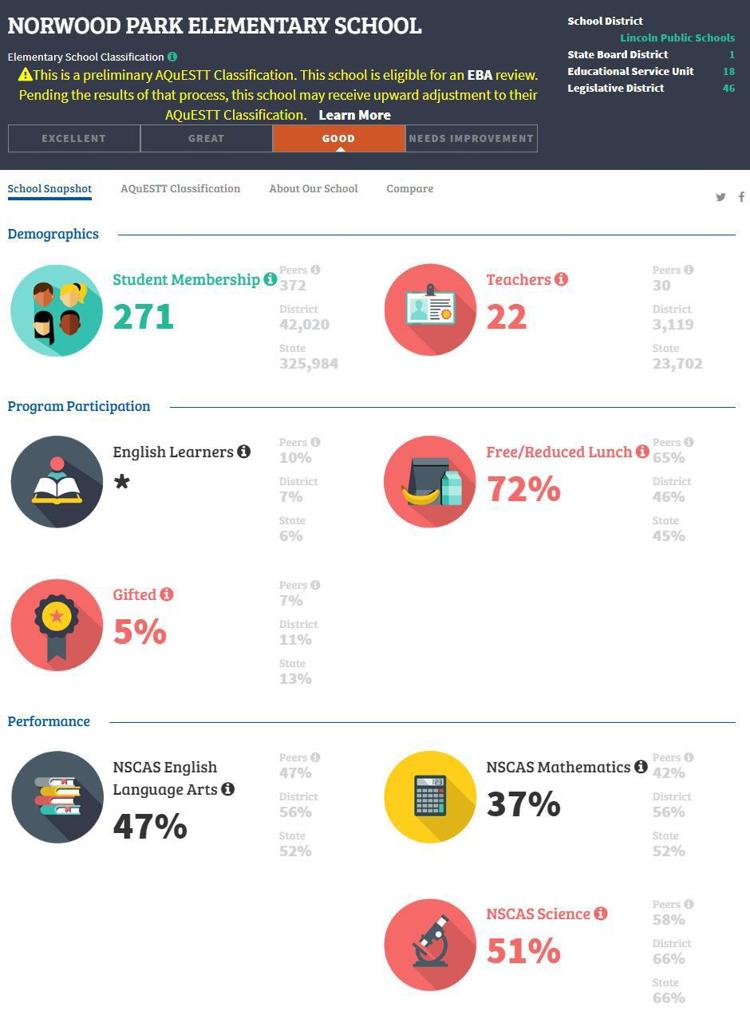 Pershing Elementary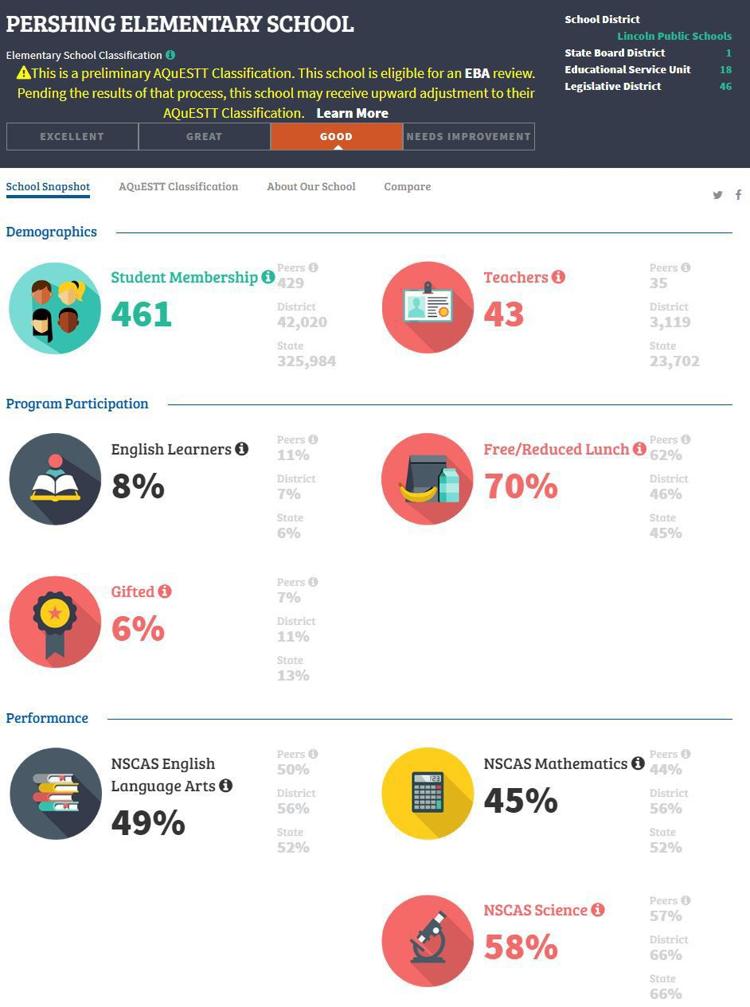 Prescott Elementary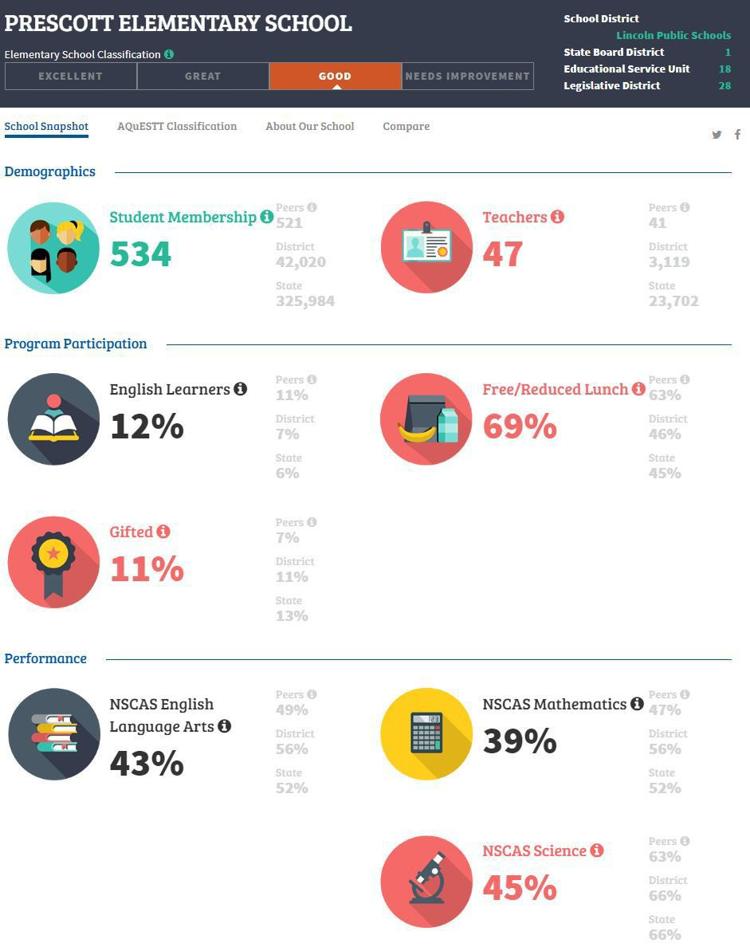 Pyrtle Elementary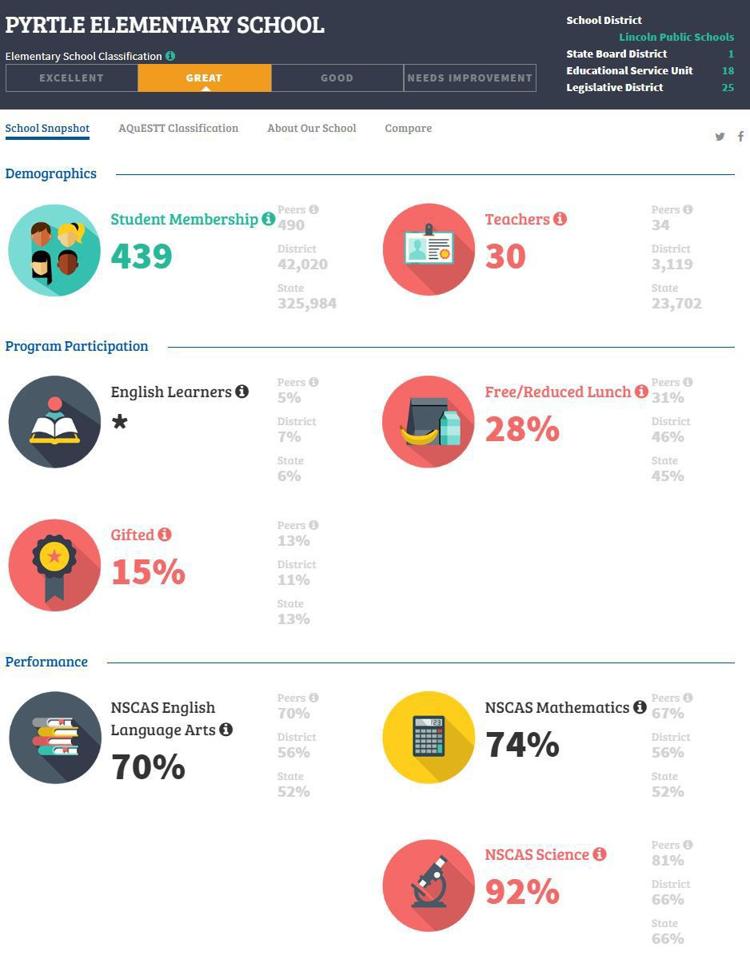 Randolph Elementary
Riley Elementary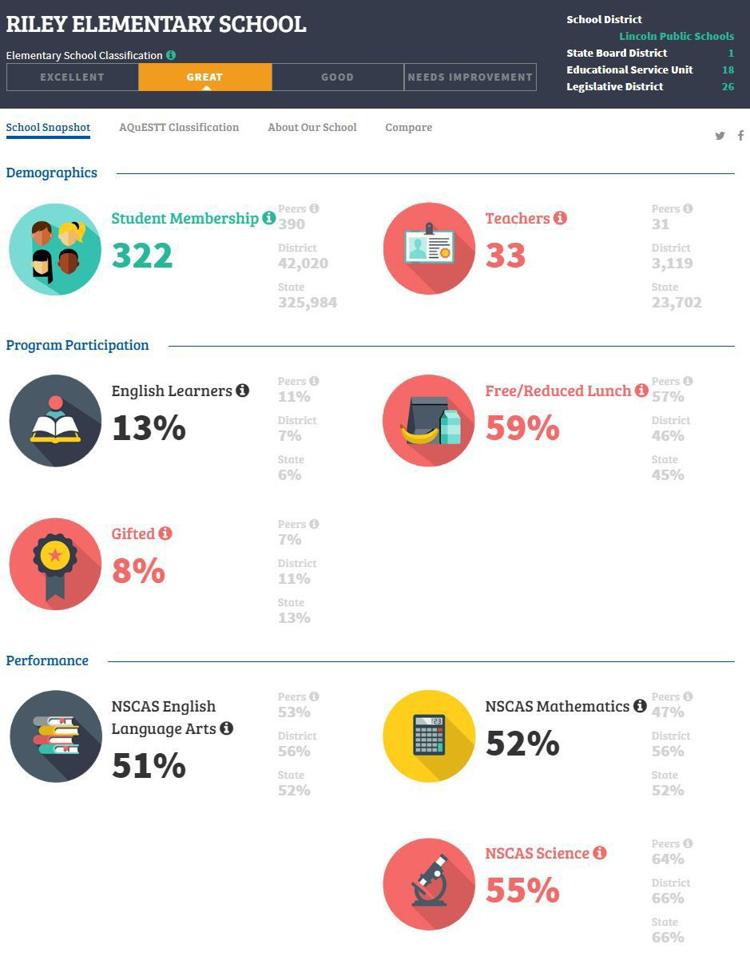 Roper Elementary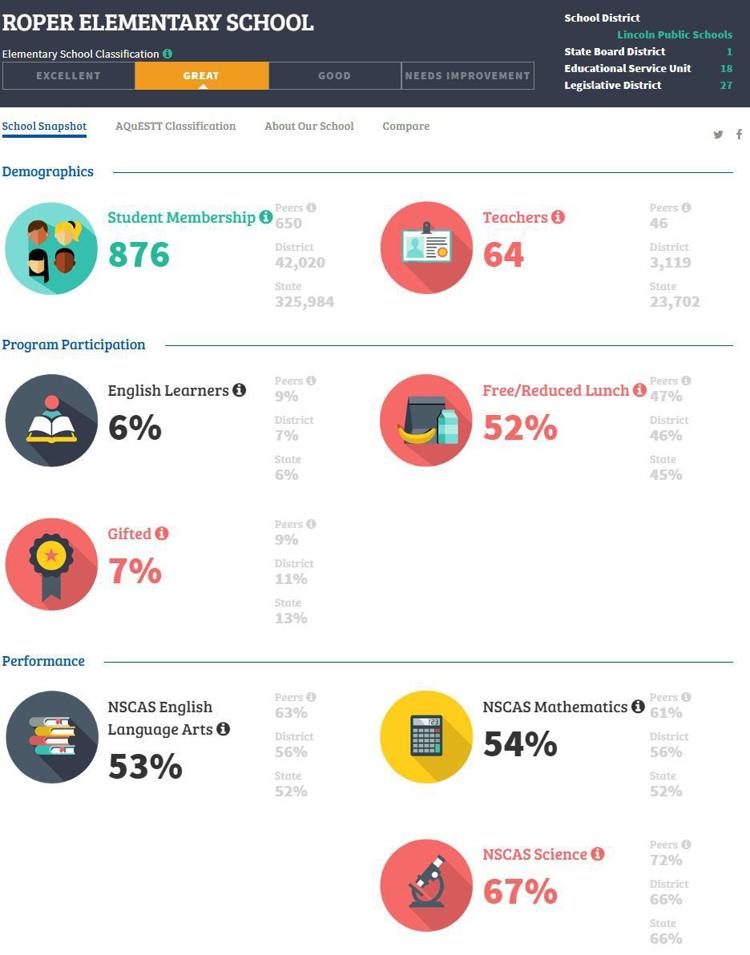 Rousseau Elementary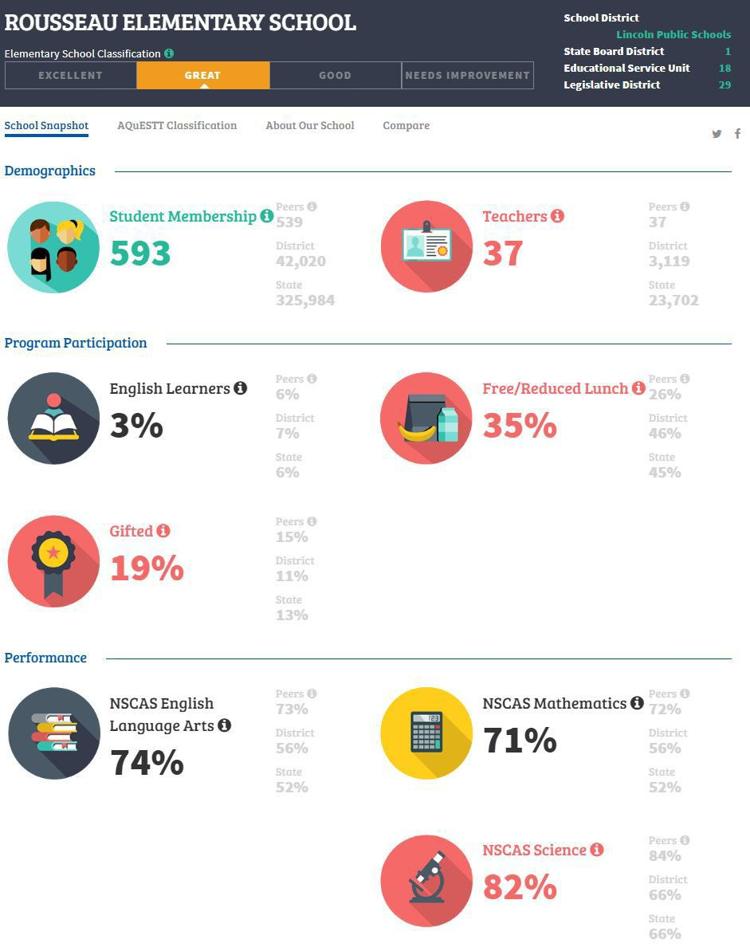 Saratoga Elementary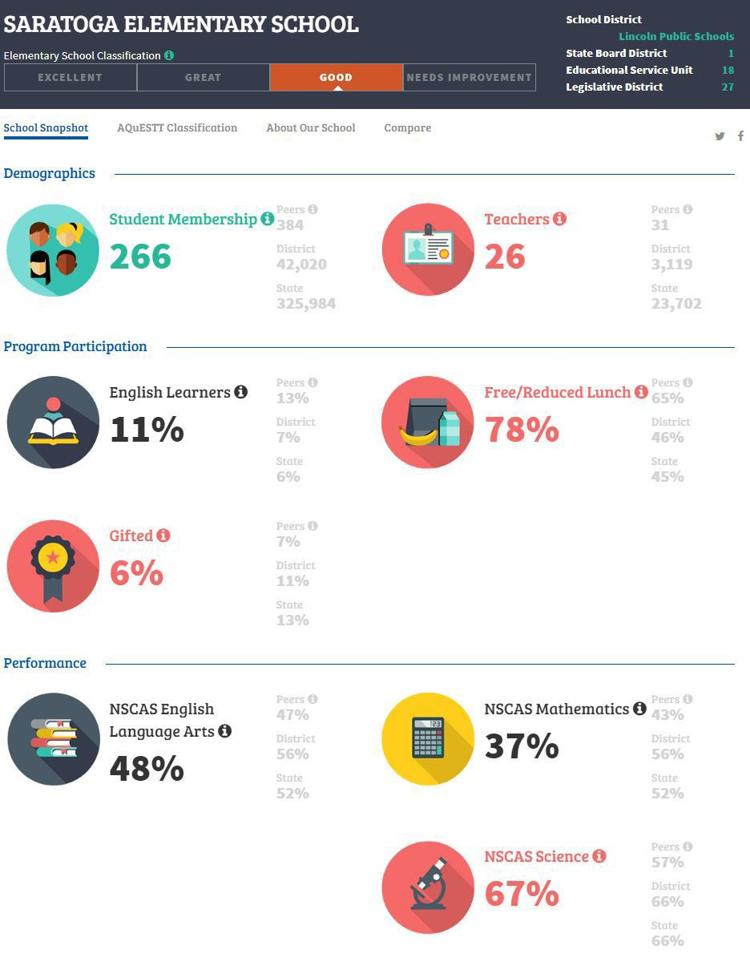 Sheridan Elementary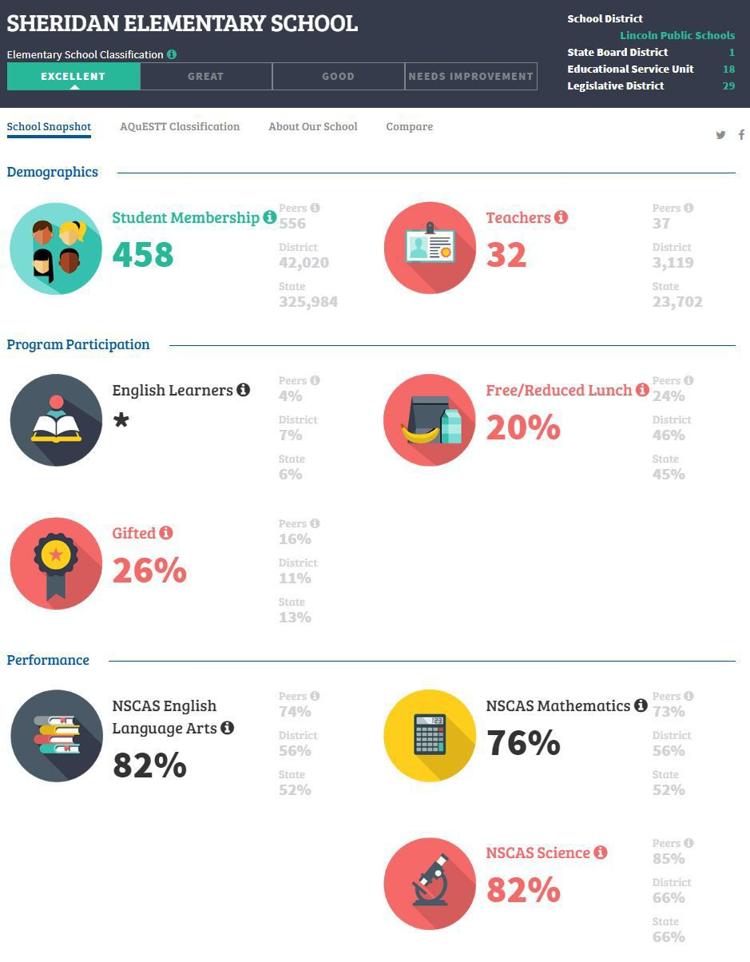 West Lincoln Elementary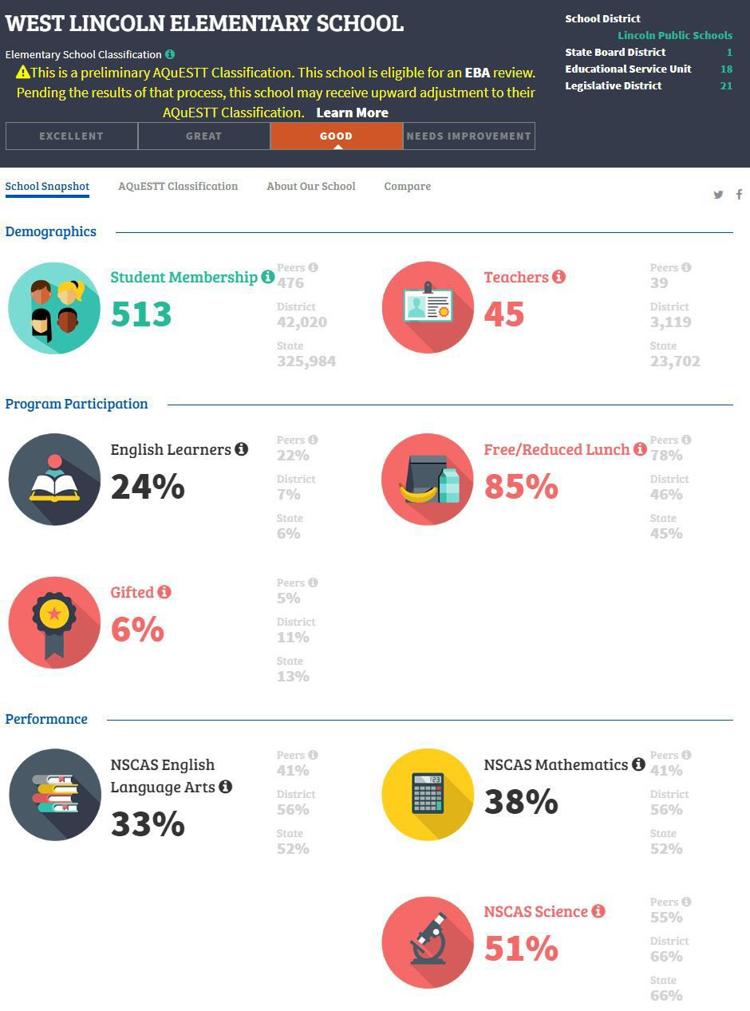 Wysong Elementary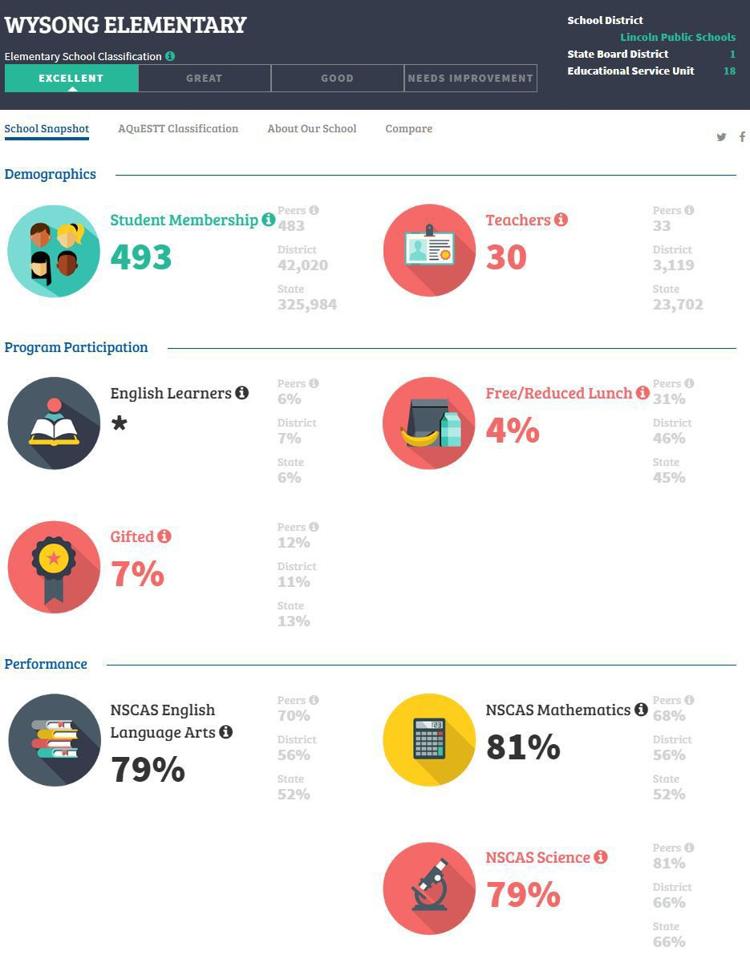 Zeman Elementary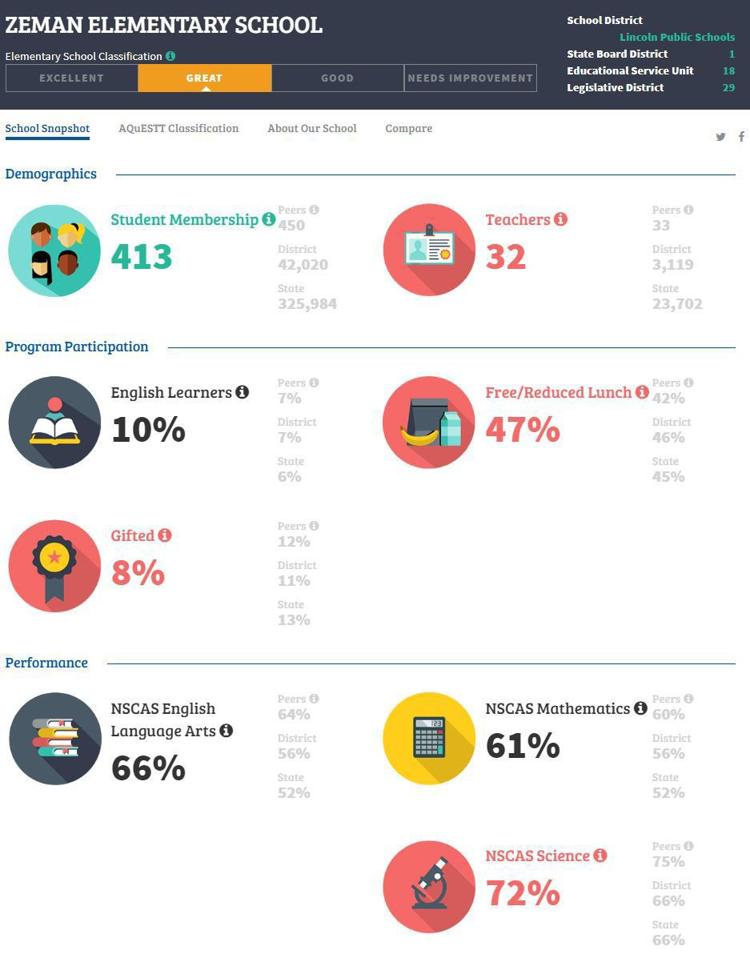 Culler Middle School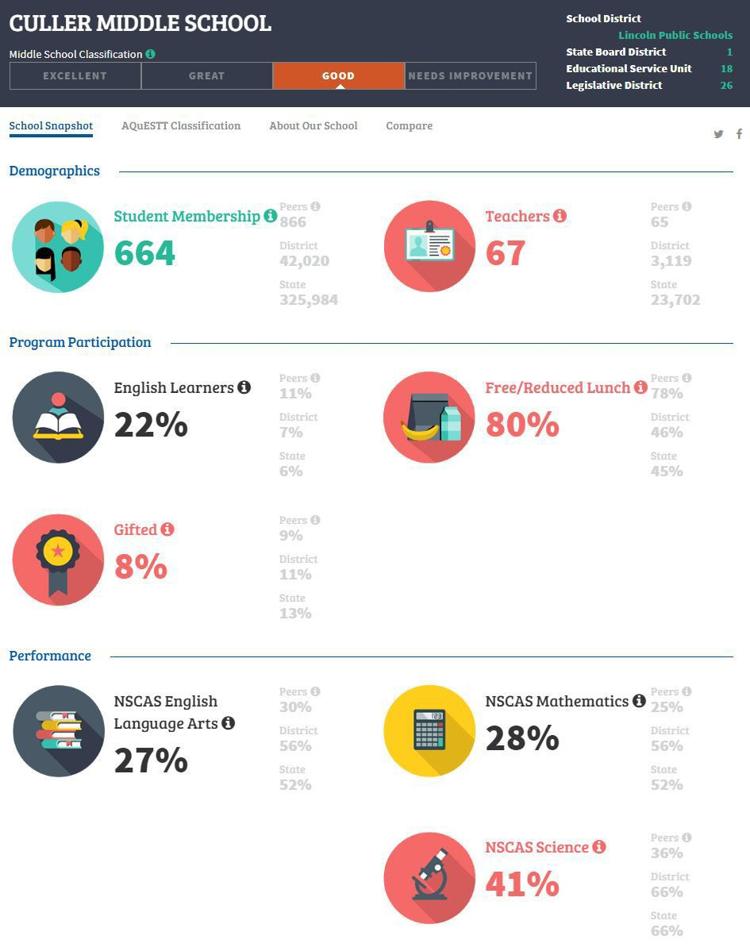 Dawes Middle School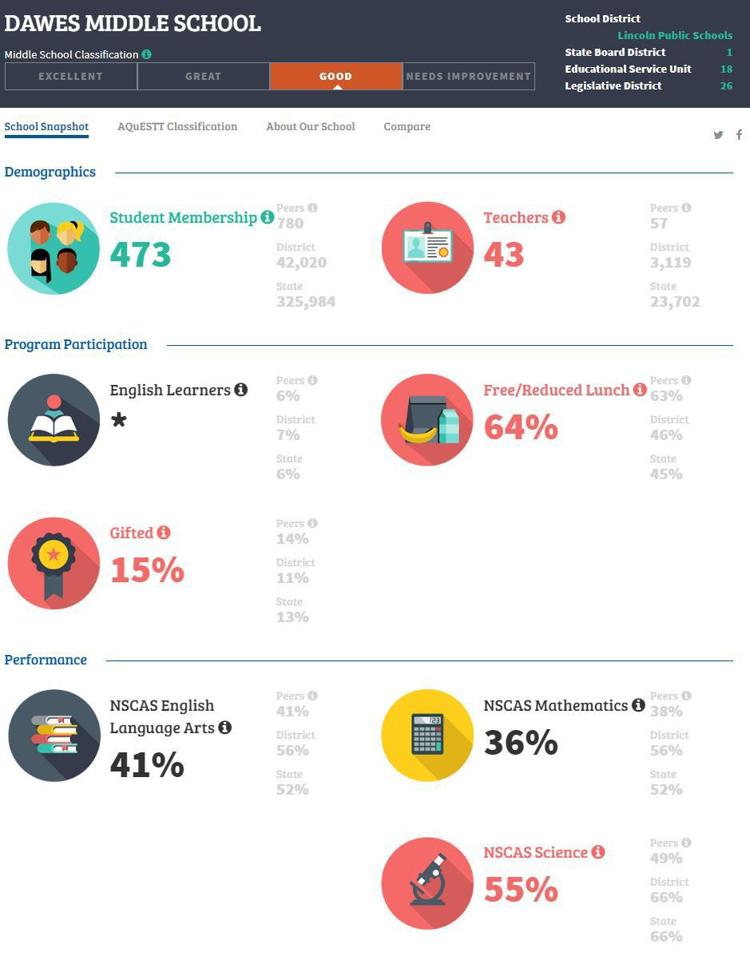 Goodrich Middle School
Irving Middle School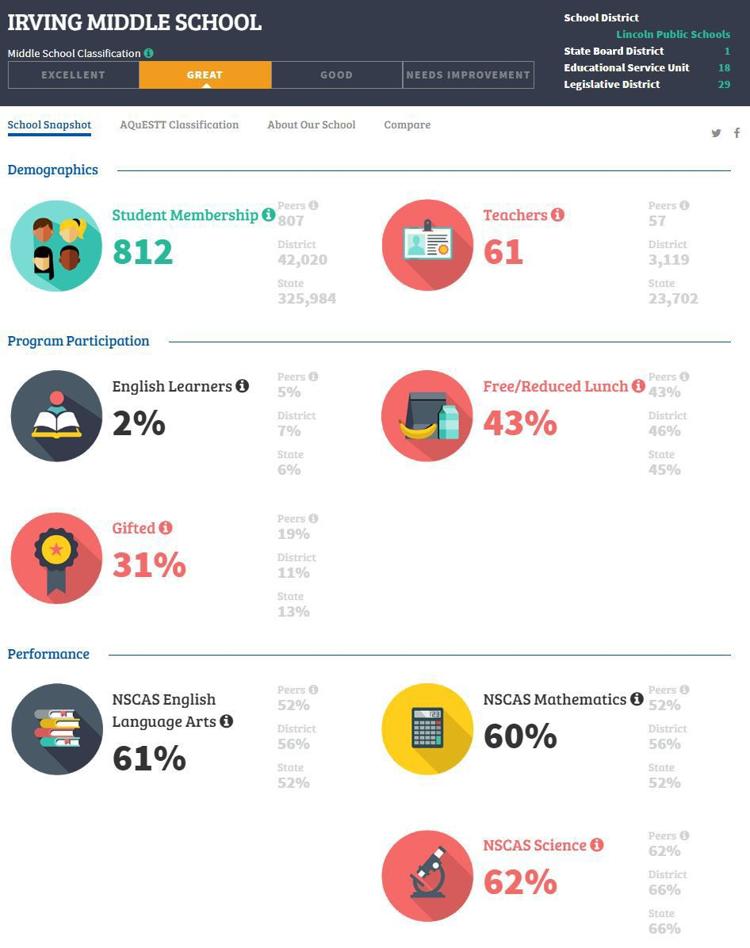 Lefler Middle School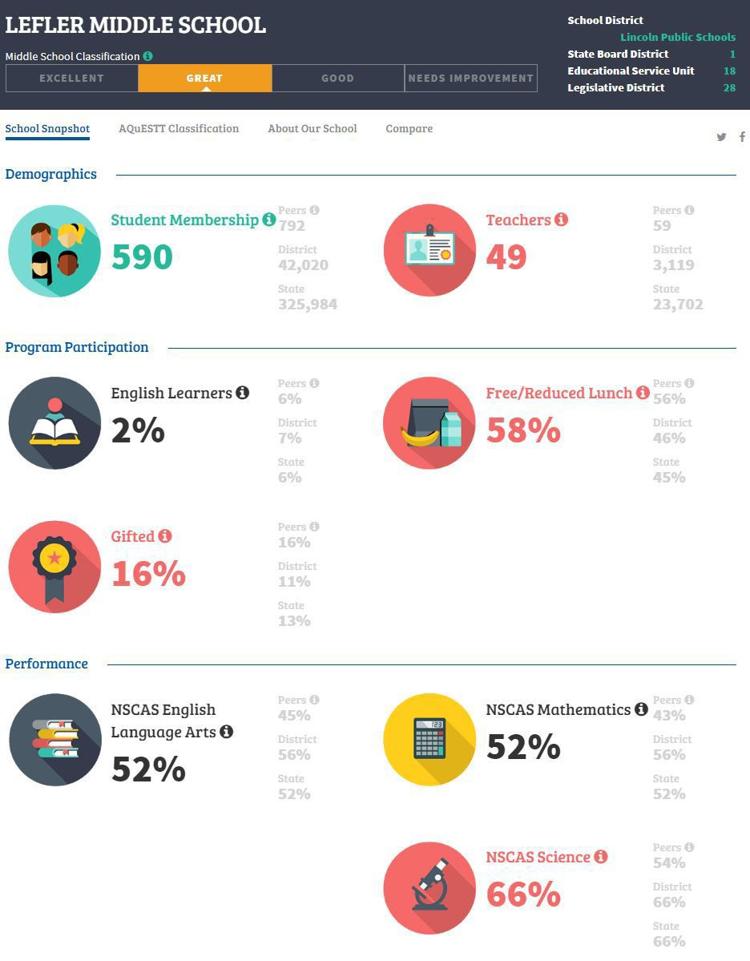 Lux Middle School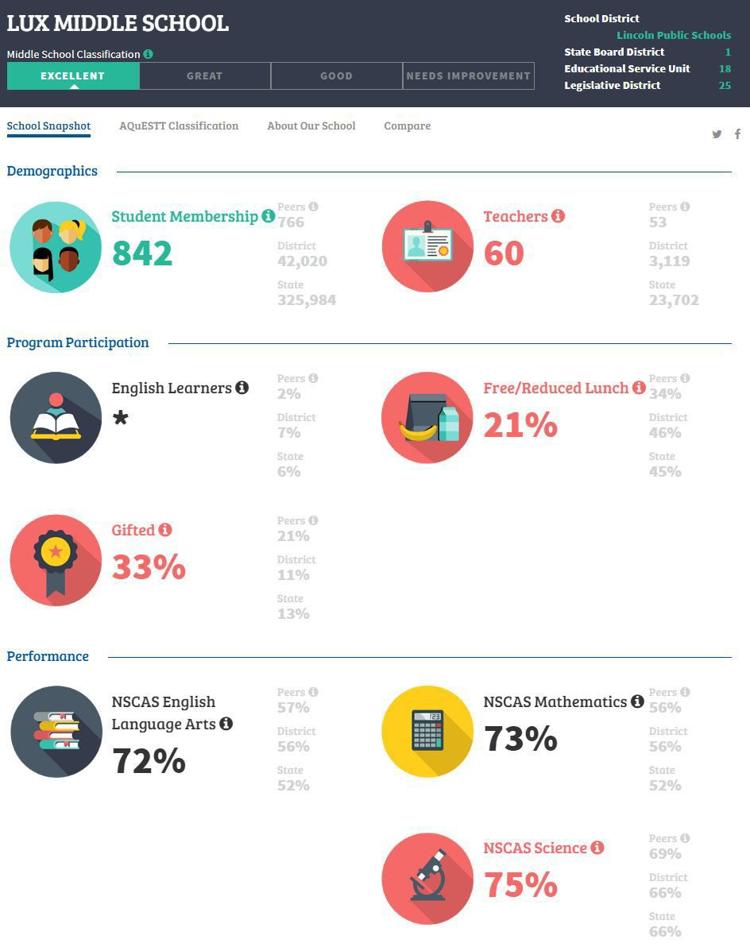 Mickle Middle School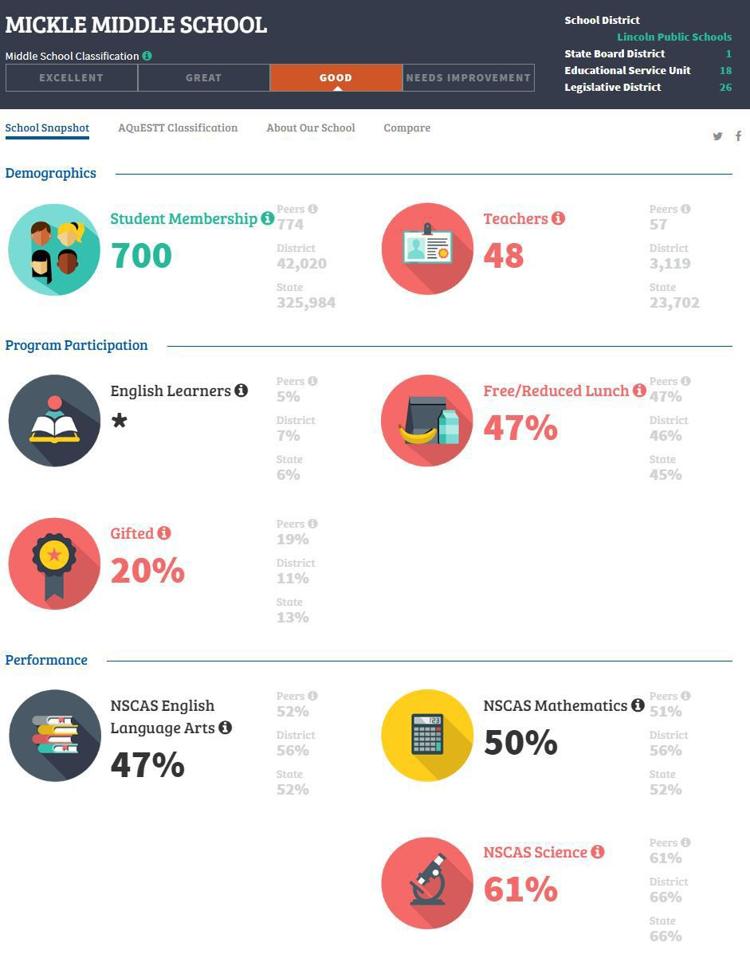 Moore Middle School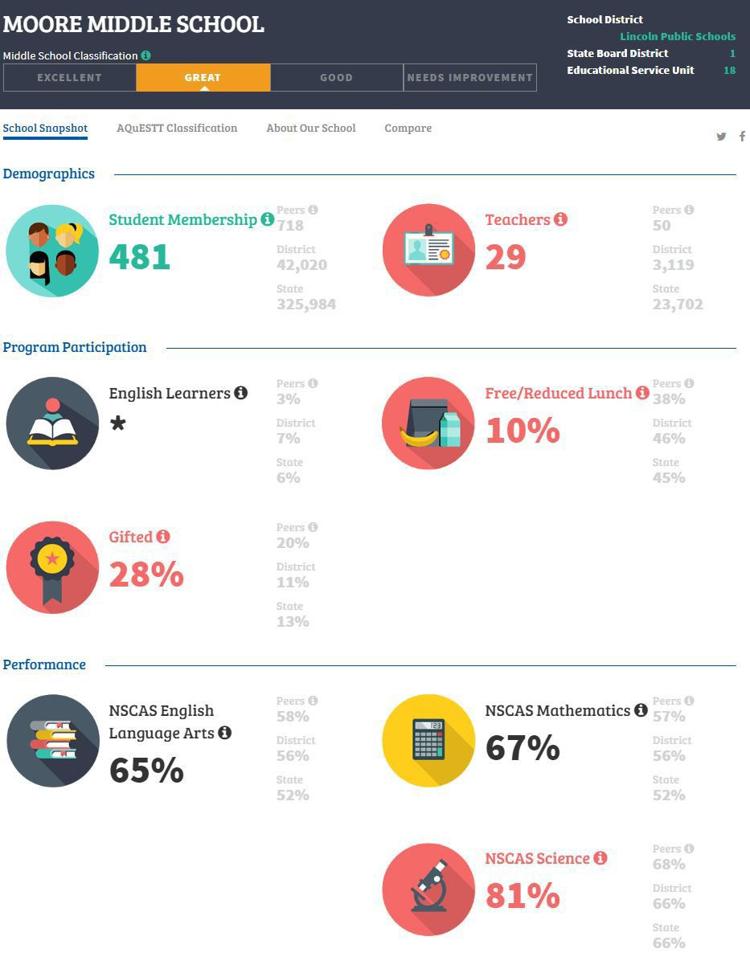 Park Middle School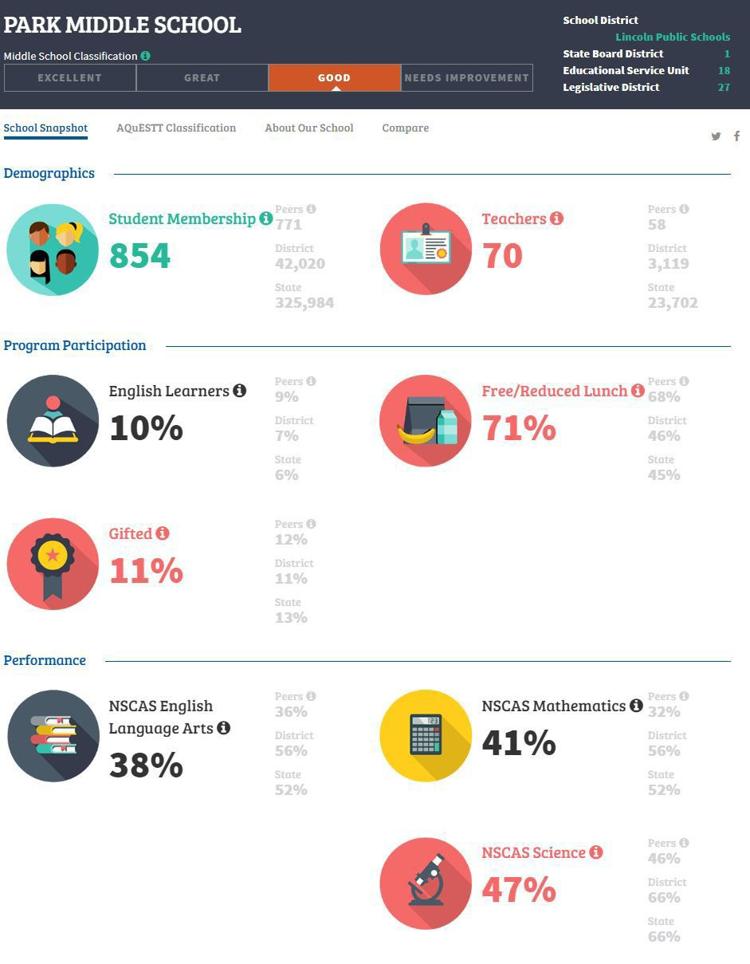 Pound Middle School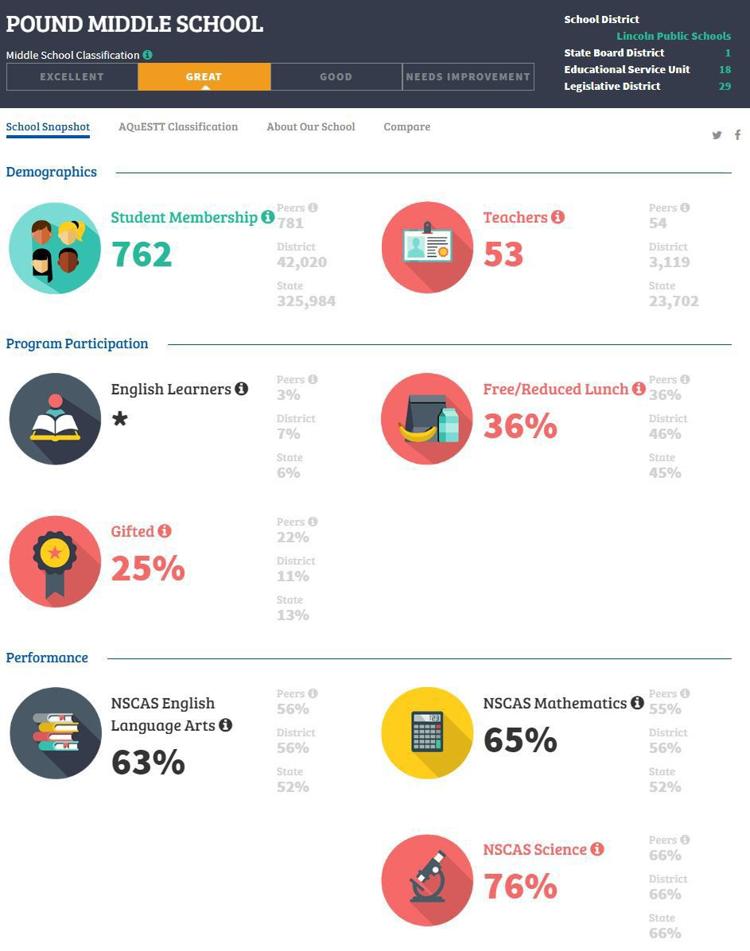 Schoo Middle School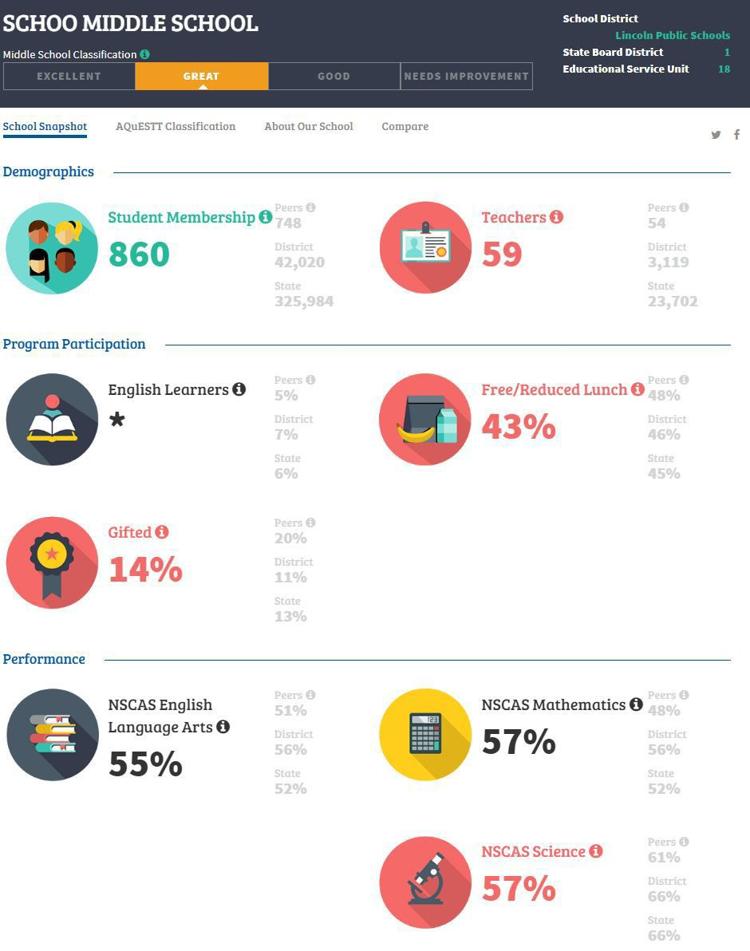 Scott Middle School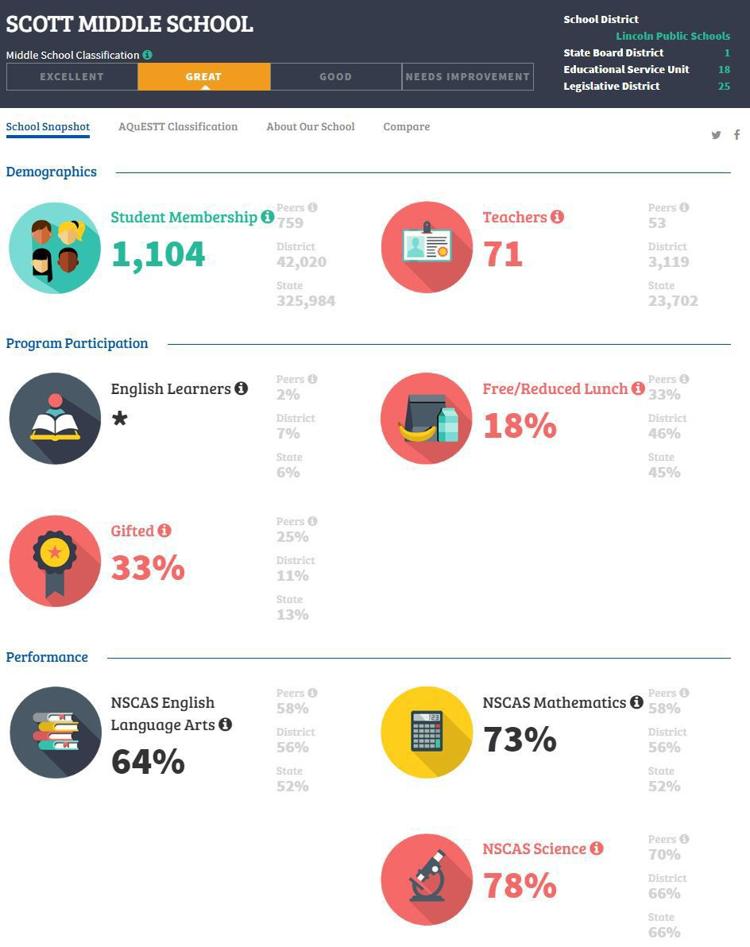 Lincoln East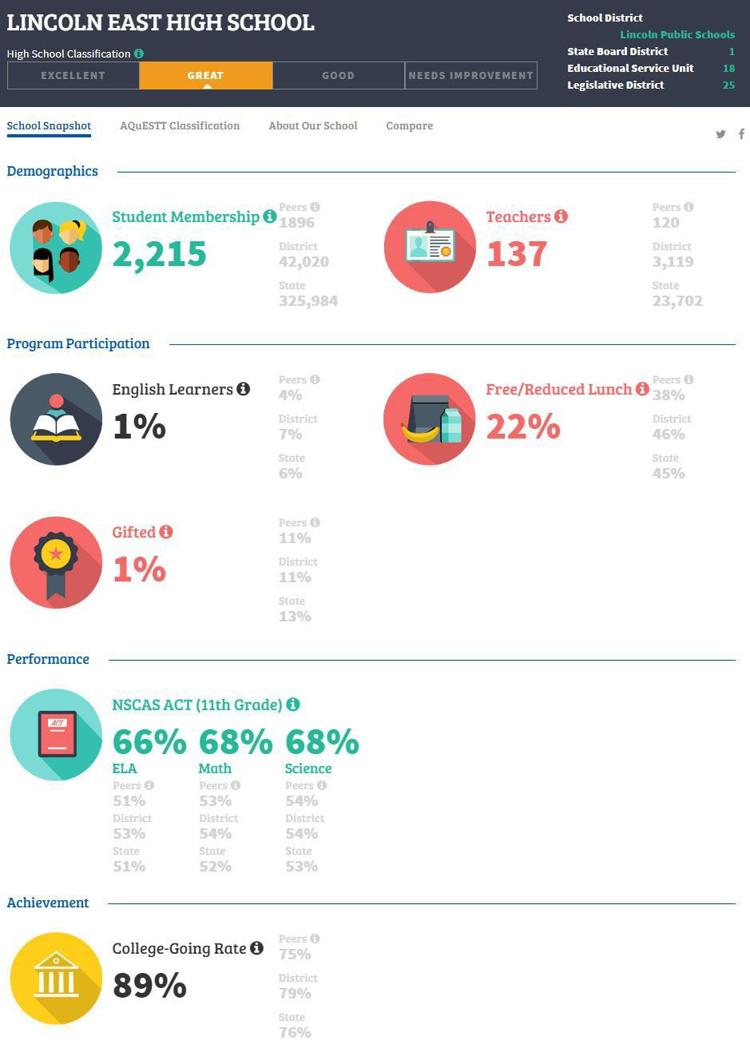 Lincoln High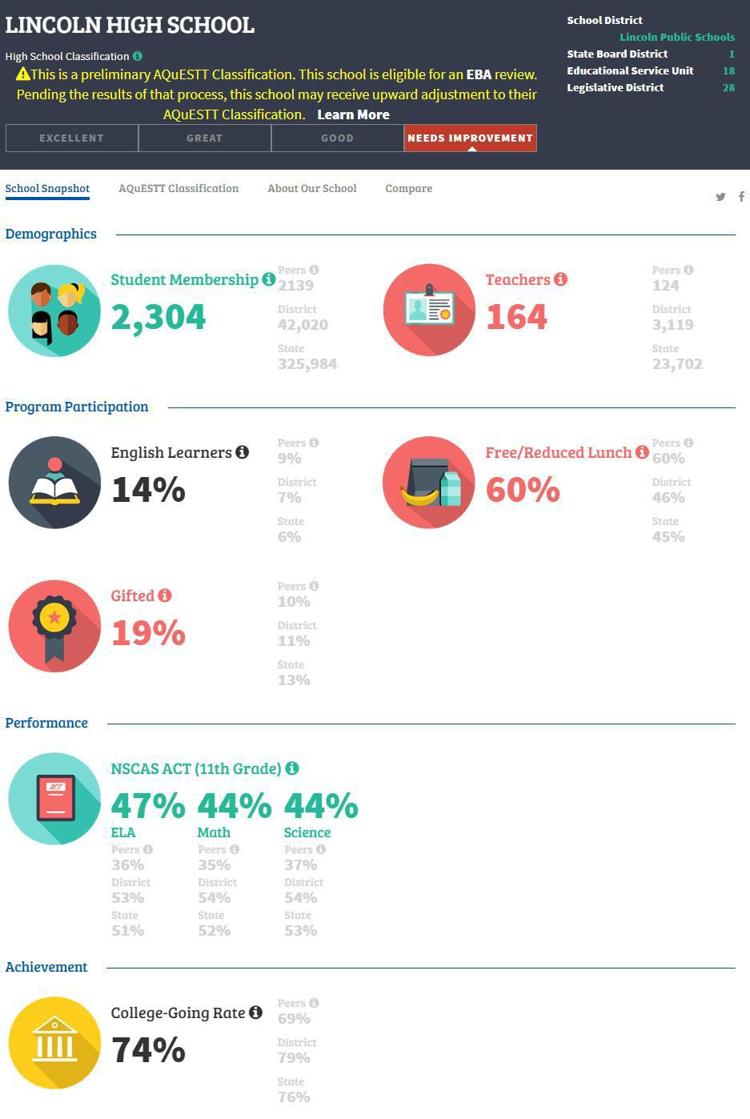 North Star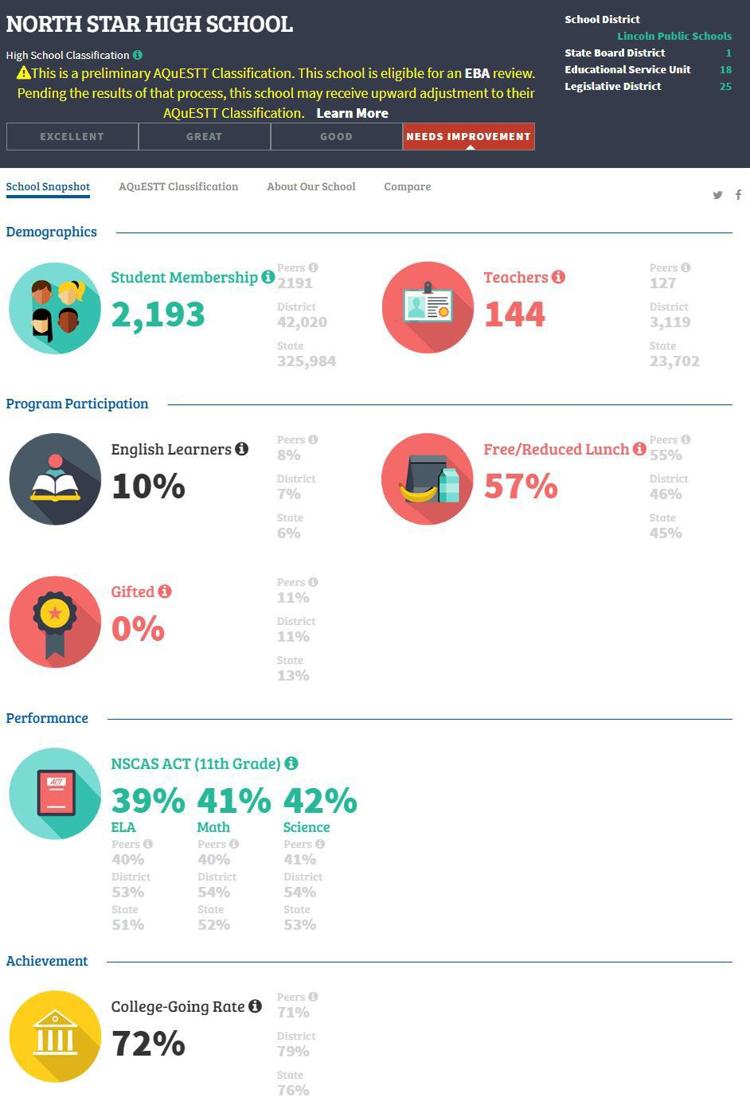 Northeast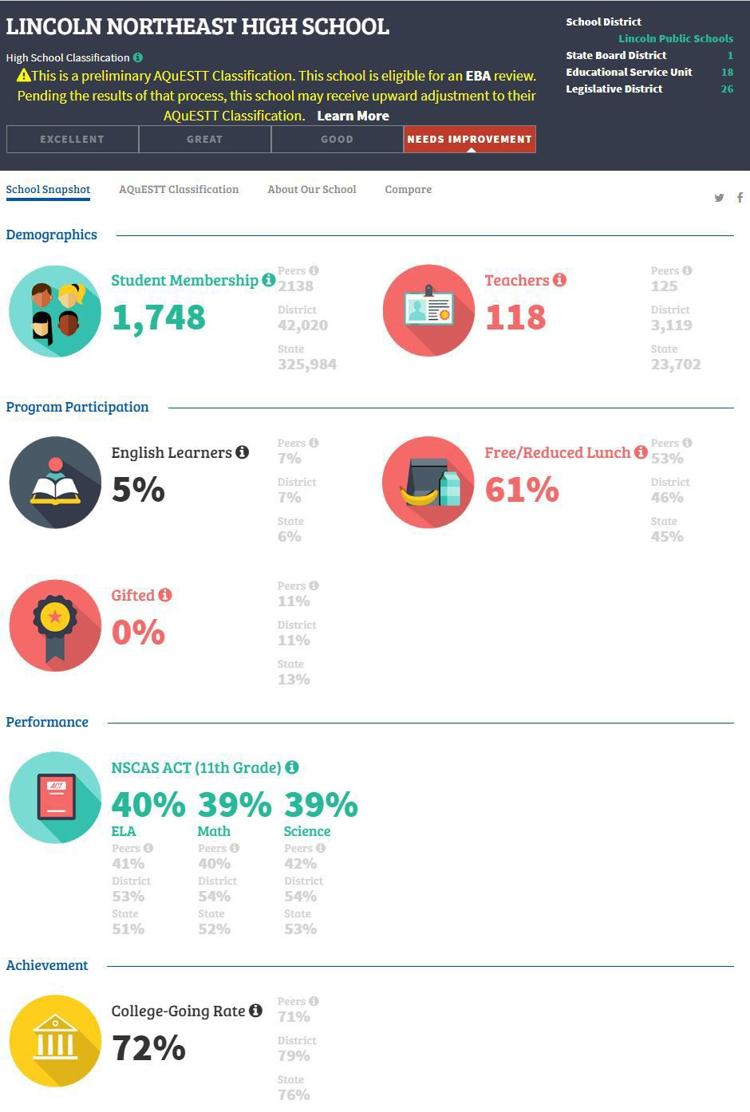 Southeast
Southwest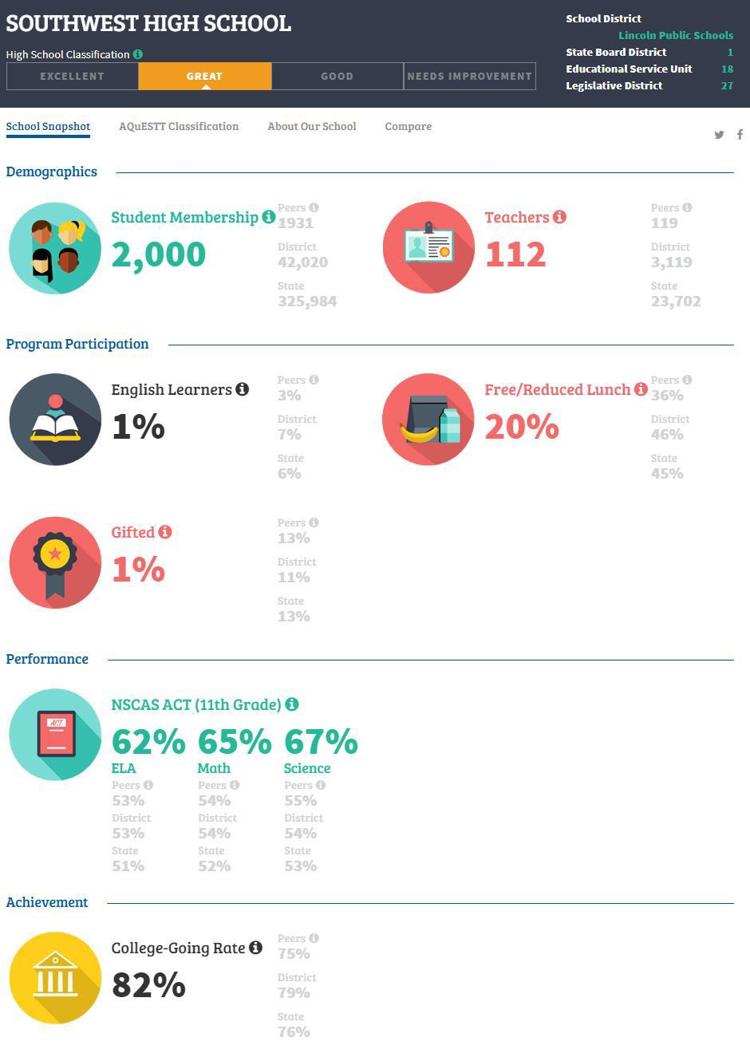 State of Nebraska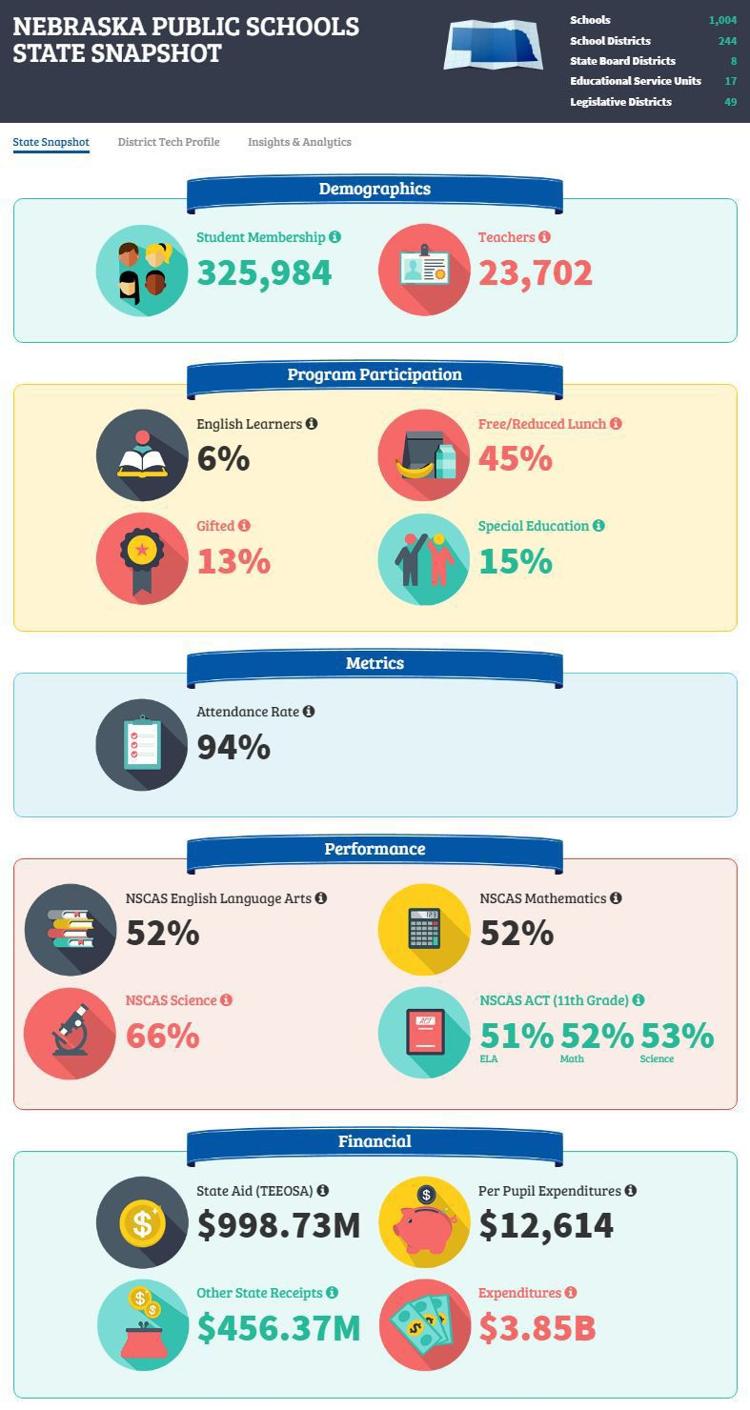 Be the first to know
Get local news delivered to your inbox!