Children donning yellow scarves filled the state Capitol's Warner Chamber on Wednesday for the annual school choice rally promoting the latest bill to offer tax credits for donors to a scholarship fund for private and parochial school students.
"I'm sure lots of you are on scholarship," said Sen. Lou Ann Linehan of Elkhorn, who introduced the Opportunity Scholarships Act (LB1202). "But we run out every year. It's not enough."
Like a similar bill last year, LB1202 would allow individual and corporate taxpayers to receive a tax credit equal to their contribution to a state-approved scholarship-granting organization.
The scholarships would be available to low-income children whose families are on the Supplemental Nutrition Assistance Program, or SNAP — about 64,000 students in the state, Linehan said. Tax credits would be capped at $10 million, a change from last year's bill that increased that cap over time.
Last year, opponents of the tax credit bill successfully mounted a filibuster, as they did the year before.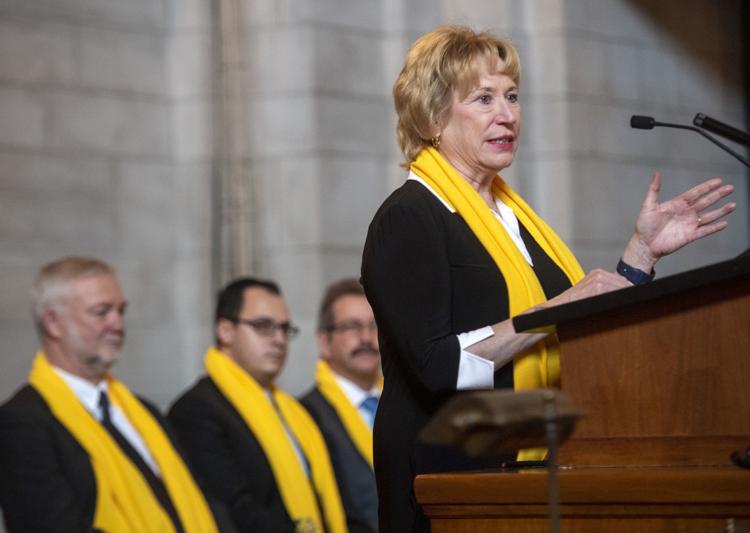 But Linehan said she was optimistic this year, noting the number of senators who attended the school choice rally.
"I used to feel all alone when I started," Linehan told students at the rally. "I don't anymore."
Nebraska is just one of three states that doesn't have some kind of school choice legislation, she said.
"Forty-seven other states have figured out how to make that happen. So should we," she said.
Ann Hunter-Pirtle, executive director of Stand for Schools, a public schools advocacy group that opposes the bill, said the $10 million in tax credits has to come from somewhere and would likely impact school funding at some point, and Nebraska's schools are already chronically underfunded.
Those tax credits aren't addressed in the governor's budget or Linehan's property tax relief bill, she said.
On the same day public school proponents named "I Love Public Schools Day," school choice proponents gathered in support of what they argue is giving parents the right to choose what's best for their children, regardless of income.
"The issue is about more than policy, about more than private and public schools; at its core it's about giving students the ability to choose," said Nyarok Tot, a freshman at the University of Nebraska-Lincoln.
Lt. Gov. Mike Foley read a proclamation from Gov. Pete Ricketts, who typically attends the rally but is in Washington. About 29,000 students attend Catholic schools in Nebraska, Foley said, and if they showed up on the doorsteps of public schools, it would cost taxpayers $355 million.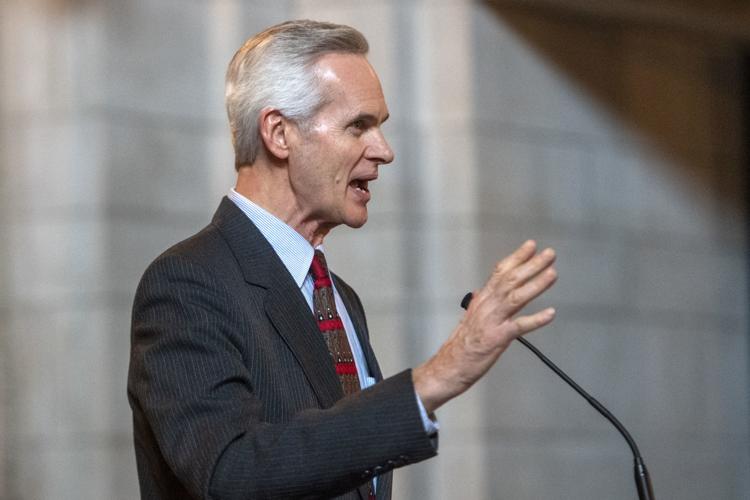 Jacob Idra, whose family came to the United States from South Sudan in 2004, said his father stressed that education was the way forward and made it a point to send his children to the best schools. Without the experiences he had in Omaha's parochial schools, he wouldn't be where he is now, he said.
"All of us here are very, very blessed, and also we're very, very privileged," he said.
Be the first to know
Get local news delivered to your inbox!