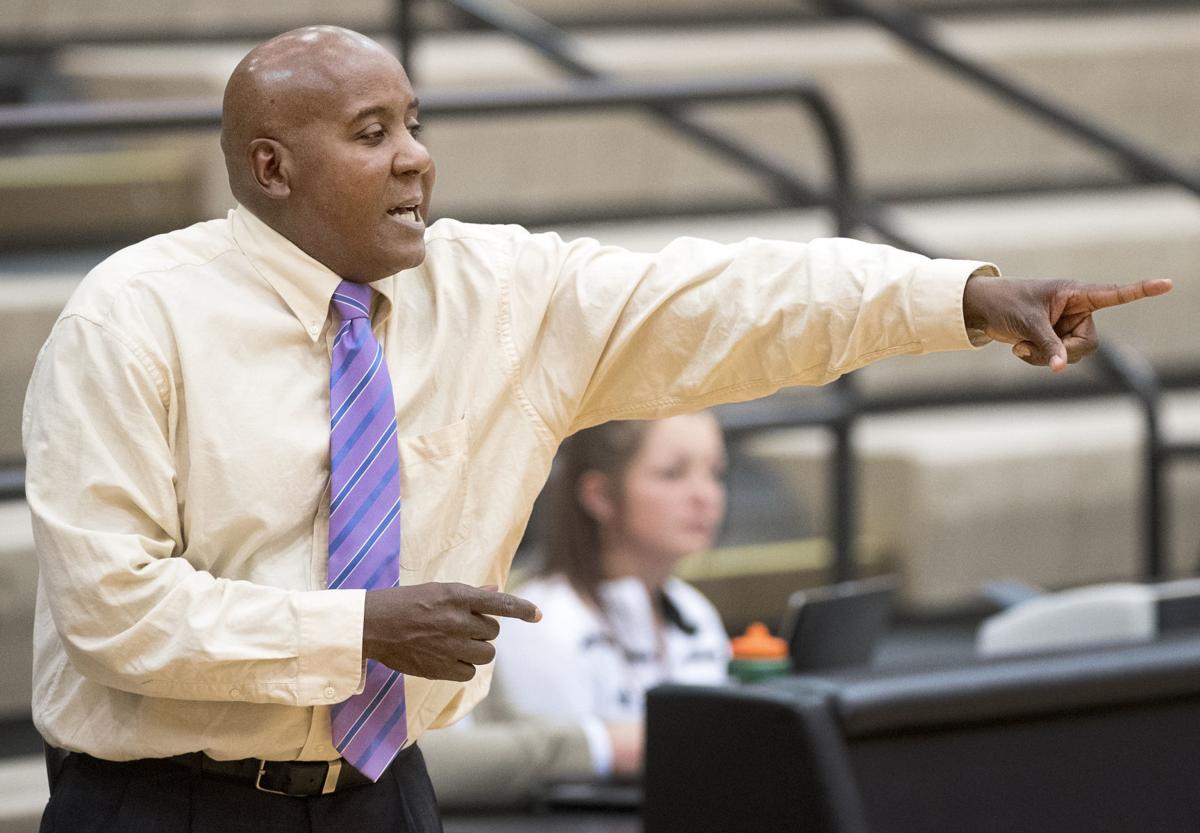 Nebraska Wesleyan women's basketball coach Sam Dixon will share his story Monday as part of the Martin Luther King Jr. Youth Rally and March's "My Walk" empowerment series.
In honor of the upcoming 25th annual rally and march, the student planning committee launched a campaign that follows the rally's theme, "Walk Together."
The committee has asked people to share their journey — their "walk" — and donate a pair of shoes that will be put in a case, along with a description of their life's walk — the "undistorted, uncensored, unfiltered" successes and challenges that make each person's walk unique.
The committee organizing the rally has already collected a number of stories, and students from Southwest High School are putting them together so they can be shared on social media and displayed in glass cases.
The "Walk Together" campaign also includes a series of speakers who share their stories at free, open-to-the-public forums.
You have free articles remaining.
The first speaker was retired police officer Al Maxey. On Monday, Dixon will share his story, entitled a "A Full Court Walk," from 6-7 p.m. at Snyder Arena on the Wesleyan campus, 5000 St. Paul Ave. No registration is necessary.
Dixon, who was hired in 2017, will share how his "walk" on the sidelines has opened his mind and eyes and the role King and others played in his life, the committee said in a news release.
Before coming to Nebraska, Dixon had 30 years of experience at the college level and was the head coach at Furman from 2001-08.
Other speakers and events in the series include:
* Marilyn Moore, former president and adjunct professor at Bryan College of Health Science and longtime associate superintendent for instruction at Lincoln Public Schools. "The ABCs of my 'Walk'" will be Nov. 14, noon, Bryan College of Health Sciences, 1535 S. 52nd St.
* Pablo Cervantes, president of CASA Properties, LPS Latino student advocate and Mexican dancer. "Why 'Walk' When You Can Dance" will be Dec. 10, 2 p.m., Lincoln High School, 2229 J St.
* William Bryant, African American student advocate at LPS, Tori Westling, LPS parent, and Steve Joel, LPS superintendent. "Our 'Walk' In Education" will be Jan. 15, noon, LPS district office, 5905 O St.
The Martin Luther King Jr. Youth Rally and March will be Jan. 20, beginning at the University of Nebraska-Lincoln student union, 1400 R St., at 9 a.m.