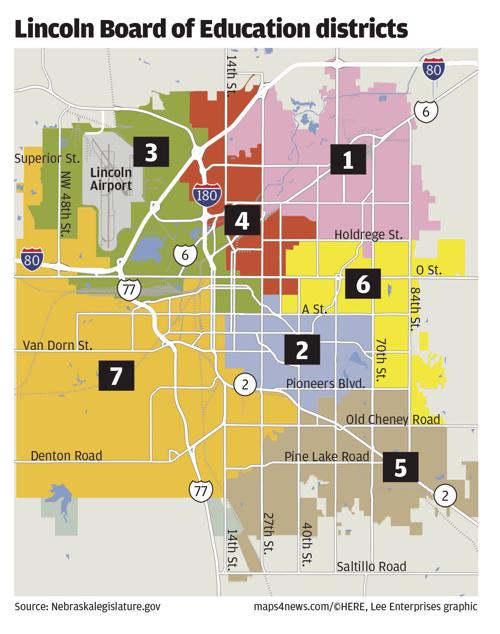 Watch Now: Voter's Guide for the Lincoln city general election on May 4
The Lincoln Journal Star posed questions for candidates on the May 4 general election ballot. Read the responses and watch the videos from Lincoln City Council, Lincoln Board of Education and Lincoln Airport Authority candidates.
Learn about the six at-large Lincoln City Council candidates' positions on the issues before voting in the May 4 general election.
Learn about the candidates' positions on the issues before voting in the May 4 general election. 
Learn about the candidates' positions on the issues before voting. Two will be elected in the May 4 general election.
When proposed state health education standards were debated at a Nebraska Department of Education meeting in April, Michael Patestas was among the opponents who testified.
Patestas had heard from patients at his south Lincoln chiropractic practice who shared concerns about the standards' human growth and development section, which covers gender identity, sexual orientation and sexual activity. 
"I don't think kids have the aptitude to understand it," Patestas said last week.
Patestas believes schools should work to improve subjects such as science, math and reading instead of focusing on sex education. He also wants schools to commit to in-person learning; Patestas believes students' face-to-face time with teachers is crucial. 
As a parent himself of two LPS students — one in middle school, the other a high schooler — Patestas says he has experience with the frustrations remote learning created for students and parents alike during the pandemic.
While he's an advocate of in-person learning, Patestas said he's not opposed to remote learning for some, but wished LPS had reopened full-time sooner.
The 55-year-old Queens, New York, native ran chiropractor offices in New York in the '90s and early 2000s. Then, much like the pandemic, the 9/11 attacks on the World Trade Center changed everything. The world seemed less safe. His business took a downturn. His wife, who is from Alliance, suggested starting over in Nebraska, where they could raise their family. 
"It was a total sacrifice for me and for my family," he said.
They moved to Nebraska about 15 years ago, and Patestas, who lives near Denton, rebooted his chiropractic practice at an office near 48th Street and Old Cheney Road. He says the job involves being an educator himself, teaching his patients about health care and how to live a healthy life.
His practice has been on hold as of late — Patestas was recently hospitalized for eight days with COVID-related pneumonia, an experience he called a nightmare.
"I wouldn't wish it on anybody."
Even with the novel challenges the pandemic thrust on teachers and students, Patestas sees a bright future for education in Lincoln, a future he wants to help grow. But he also says the school board needs to be even more fiscally responsible and transparent going forward.
Budget concerns, including a decrease in state aid to LPS last year, with another drop expected in 2021, mean the board should take an even harder look at expenses, Patestas said.
"I can see that there's always room for improvements. Sometimes we need a board that takes a look and says, 'Is everything we do necessary?'" he said. "We can't just give out that rubber stamp just because administrators want something." 
But that doesn't mean cutting from the classroom, he said, adding that teachers "should be paid what they're worth. 
"I am pro-teacher, pro-front line," he said. "When the teachers get everything they need, students get everything they need."