By the end of the day Monday, families of children at three elementary schools had one less thing to worry about.
At a time when there's plenty to worry about — when school doors are locked and there's not a container of Clorox wipes or a bottle of hand sanitizer to be found on store shelves —  Matt Zier wanted to make sure a looming school lunch bill wasn't among the things keeping parents up at night.
Zier, who has three children and knows what it's like to have more bills than money to pay them, brought the idea of paying off some school lunch debt to his Masonic lodge before a coronavirus pandemic was the only thing on everyone's minds.
He'd taken over as the leader of Lancaster Masonic Lodge No. 54 in January and suggested in February an effort to pay lunch bills be one of the projects his group take on. The group approved contributing $5,500 to the cause early in March — just as concerns of a pandemic began to seep into the daily lives of people in the U.S.
Within a week or two, Lincoln Public Schools closed, events were canceled, businesses began shuttering and people worked from home or lost their jobs and Zier decided the group shouldn't wait to get the money to people who needed it the most.
"I wanted to get this done now," Zier said, "so there's one less thing parents have to think about, especially if they're jobless now."
Once the group had approved using the money for that purpose — doubling the amount originally suggested — Zier called LPS and asked for the schools with the highest debt.
LPS Nutrition Services Director Edith Zumwalt told him the district had more than $80,000 worth of debt and she gave him a list of the schools on the top of the list. Unpaid debt, if it reaches a certain amount, ultimately will go to a collection agency.
The Masonic lodge picked three elementary schools at the top of the list where the total matched their gift — Norwood Park ($2,218), Belmont ($1,932) and Roper ($1,349) — then contacted the principals of those schools.
Pam Hale, the principal at Norwood Park, said 25-30 of her families will be able to rest a little easier as an unprecedented situation hits the families at her school particularly hard.
"I just think about what this will mean to them," she said. "My families, they have so much pride. They do not ask for things. These are working-poor families."
And yet, Monday morning, the first day families could apply to the Foundation for Lincoln Public Schools for assistance related to coronavirus hardships, her email notifications began dinging.
She got six requests for assistance, she said, from families that never ask for anything: a couple where the wife had to quit work to care for kids at home while the husband tried to keep the business he owns afloat; single moms who now have to buy more food since their kids aren't in school and who don't have enough left to pay the utility bills.
"These are responsible people who pay their bills, and now they don't have paychecks coming in," she said.
Zier hopes his lodge's gesture will encourage others to make similar gifts.
And Hale is excited to share the news, to lessen what she fears will be growing pain in the weeks to come.
"This is a big mess," she said. "I know our families will be so grateful."
The kind side of the COVID-19 crisis in Lincoln and Nebraska
Watch Now: Screamers performance at Hillcrest Firethorn
Lincoln East return and retrieval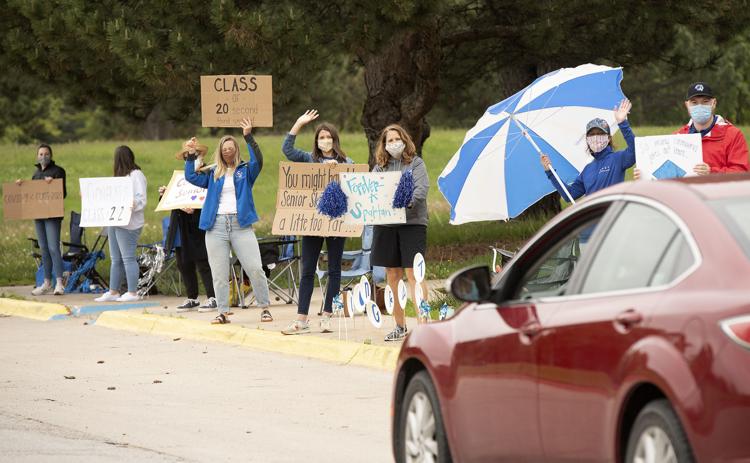 Nebraska National Guard flyover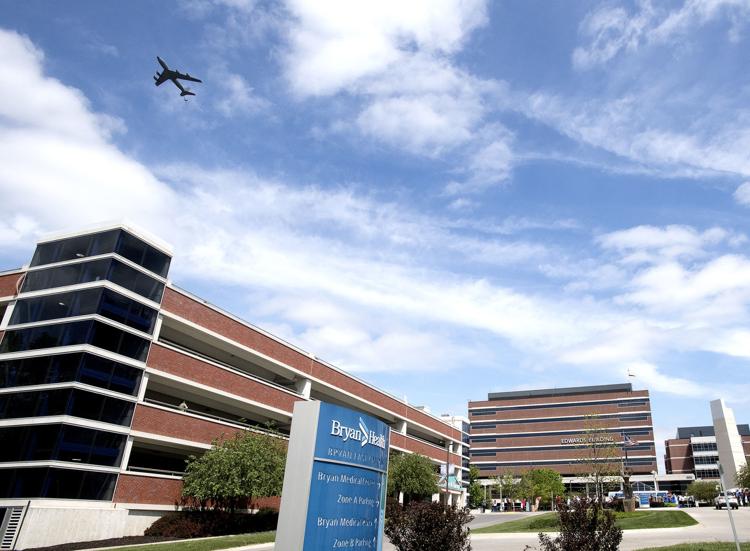 Nebraska Strong PSA
Guard helps Food Bank of Lincoln
Red carpet for essential workers
Lunch date with a squirrel
Red Cloud's parking lot graduation
Homemade masks for the mission
Coffee for health care workers
Switching to hand sanitizer
The show went on … a month early
Asian Center connecting with those in need
Concerned about COVID-19?
Sign up now to get the most recent coronavirus headlines and other important local and national news sent to your email inbox daily.