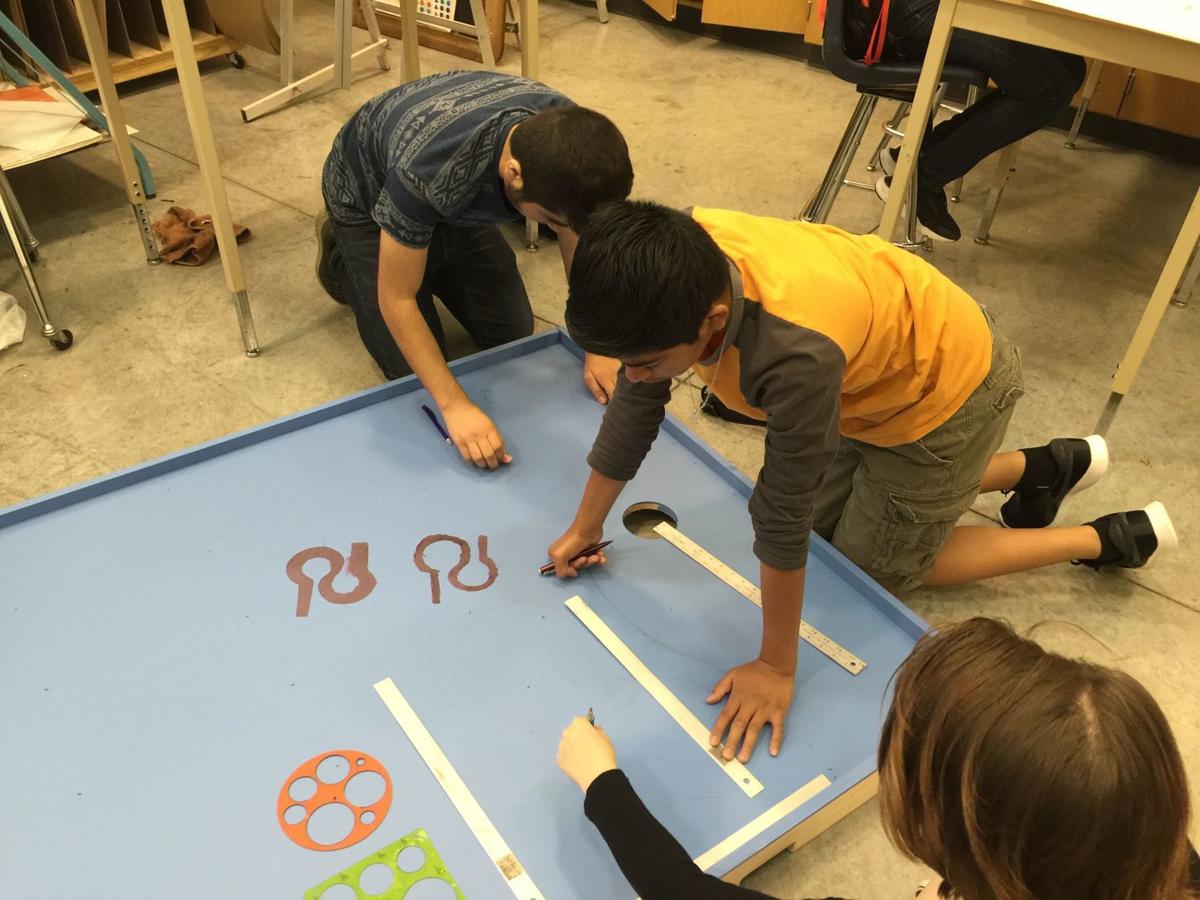 Summer school isn't just about grades.
Well, it is about grades, and for about 160 seniors who finished summer school classes last week it meant checking off the last credits needed to graduate.
But for the past three years it's also offered an opportunity for some summer school students to think about what it means to have Alzheimer's or to care for someone who has the disease.
For that, they can thank LPS Youth Development Team Coordinator Pete Ferguson, whose mother died of Alzheimer's.
Ferguson created a putt-putt golf tournament four years ago to raise awareness as part of the Alzheimer's Association's "Longest Day" events on the summer solstice.
For the past three years, the tournament has been at North Star, in the midst of summer school classes.
Art teacher Jen Deets has her summer school classes dress up some of the putt-putt holes, and other summer school students set up the course.
Elementary school students who attend summer school at other locations have come to act as guides for participants.
Residents of CountryHouse, a memory care facility, play the course, along with students and anyone else interested. 
The goal, said Ferguson: to make younger people more aware of a disease that could affect their parents or grandparents.
Charity and CLCs
Charity Iromuayna, the standout Northeast basketball player recently named head coach at her alma mater, will oversee Civic Nebraska's four Community Learning Centers.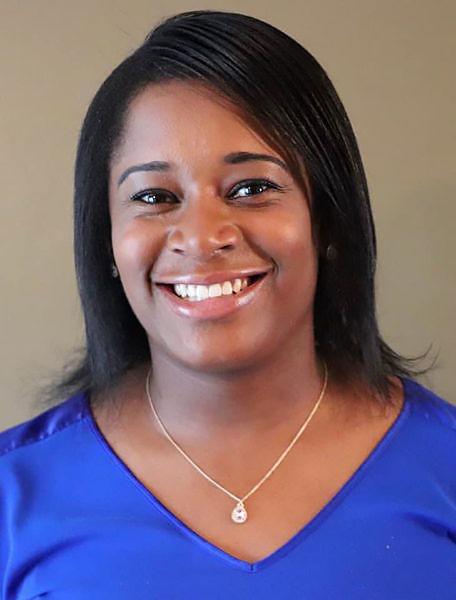 The nonprofit organization, founded and led by state Sen. Adam Morfeld, hired Iromuanya as its leadership programs coordinator.
She'll be in charge of directing and coordinating the before- and after-school programs and overseeing the site supervisors at Campbell and Randolph elementary schools and Northeast and Lincoln High.
Lincoln Public Schools has 26 Community Learning Centers at high-poverty schools: 19 grade schools, six middle schools and one high school. With the help of an $804,000 grant it plans to add them at Northeast, Lincoln High and Randolph Elementary.
You have free articles remaining.
Civic Nebraska is one of 10 community organizations that administer the CLCs. Since 2017 it has run the CLC at Campbell, and it was recently selected to run the three new programs.
CLCs are different from traditional after-school programs because their activities are more closely tied to what's happening at the school and the needs of families and the neighborhood. They're supported by community agencies, LPS, federal funds and grants.
Iromuayna has been the CLC supervisor at Everett Elementary, and Civic Nebraska gave her one of its Strengthening Democracy Awards for her work there, which included coordinating a spring break and summer program with the school.
She was a four-year starter for the Northeast Rockets from 2002-06, helped guide the basketball team to a 24-0 season and a Class A state championship as a junior, and followed with a first-team Super-State season as a senior. She played college ball at NCAA Division I Albany.
After college, Iromuanya returned to Nebraska, worked at UNL, got her master's degree and coached eighth-grade club teams before joining the Northeast staff as a volunteer assistant.
LPS budget hearings
Hand it to Richard Schmeling.
The president of Citizens for Improved Transit came to an LPS budget forum to ask school board members to add $8,000 to its budget to buy StarTran passes for low-income students.
Schmeling -- donning a Dr. Seuss hat, mostly for levity's sake -- was one of a grand total of two people who spoke at two public forums the district held last month on its proposed $458.6 million general fund budget for the coming year.
The sparse attendance at LPS budget forums is fairly common. Two years ago was an exception -- when some opposed the district's decision not to lower its tax rate despite an $18.2 million increase in property tax revenue. 
But more often than not, few people turn out to forums or board meetings -- in contrast to the city budget process, which typically draws more people and often more controversy, despite the fact that the LPS tax levy comprises more than 60% of a Lincoln homeowner's total tax bill.
For the coming year, the owner of a $184,800 home would pay $2,262 in taxes to support LPS, if the board approves the budget in August -- and that homeowner's property valuation doesn't increase.
The district's total tax levy is $1.223 per $100 of valuation. The bulk of that is the $1.04 levy -- a cent below the state-imposed lid -- used to finance the general fund budget.  
That same homeowner would pay about $584 in taxes to support the city's $215 million budget. Its tax rate is 31.648 cents per $100 of valuation.
In addition to the public forums, LPS officials give budget presentations to a variety of organizations, and it holds at least two school board budget work sessions open to the public.
There could be several reasons the budget process doesn't draw big crowds: it's complicated, Lincoln residents have traditionally supported the schools, and the city council's more partisan nature can often highlight the divide over issues.
There's a couple more chances to weigh in: at the first reading of the budget at the Aug. 13 school board meeting; and at the Aug. 27 meeting when the board will vote on it.  
As for Schemling's concerns: School board members didn't add money for his cause but said the district would try to do a better job of letting families know how to get the bus passes. And board member Connie Duncan offered to help him fill out a grant application to the Duncan Foundation to subsidize his efforts.