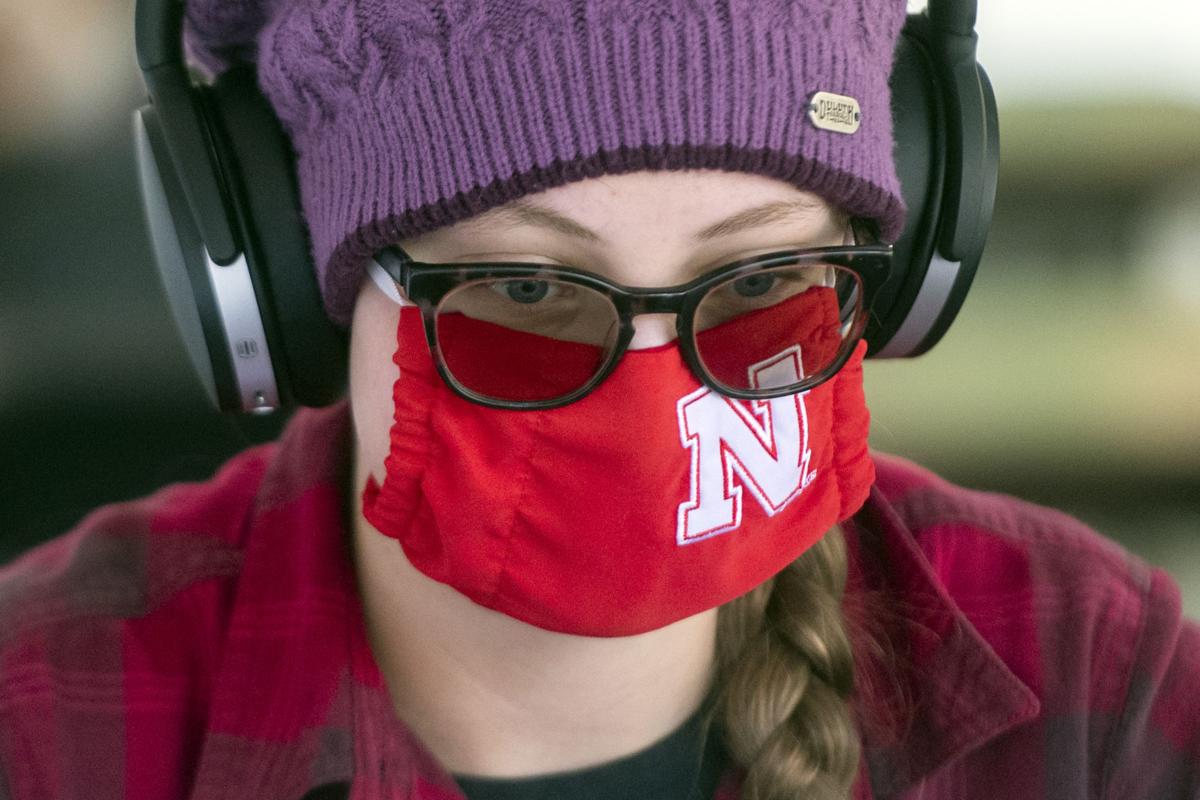 OMAHA — A recent social media video depicting swarms of giddy, maskless young adults is the stuff of despair for college administrators trying to manage the struggle with the coronavirus.
People shown in the Nov. 14 video, which was shared on Twitter, appeared to be thickly clustered in party mode before the Huskers' game against Penn State. They had gathered in at least two areas — a backyard teeming with people and the Railyard district of Lincoln.
The University of Nebraska-Lincoln issued a statement Monday calling the actions in the video "reckless, irresponsible and a danger to public health." The statement said that if UNL students are identified in the video, "they will face disciplinary measures" and should "not attend class in person this week" so they don't risk spreading the virus.
UNL also sent a message to the videographer. It said: "These actions risk our on-campus learning environment and it is unacceptable. Please report by emailing: covid19@unl.edu."
As of Tuesday, the Twitter link to the video said "this account limits who can view their Tweets." But the video already had prompted a contentious and sometimes profane debate on social media over the dangers of COVID-19, how people should behave during the pandemic and whether anyone should regulate that behavior.
Colleges throughout the nation and region have taken vastly different approaches this fall to the discipline of students ignoring coronavirus rules.
After students returned to college campuses this semester, some universities invoked punishment to send a message that they were serious about their COVID-19 rules. Others took a gentler approach by "coaching" and "educating" students who didn't heed demands initially.
With his mask in place and a backpack slung over his shoulders, freshman Ethan Dunn walked through the Nebraska Union last week and prepared to study.
Signs dotted the student union on City Campus — "Face Covering Required," "PLEASE WEAR A MASK IN THIS AREA," "Stop the spread of germs."
"The people I'm friends with are OK with all the precautions," said Dunn, a political science major from Omaha.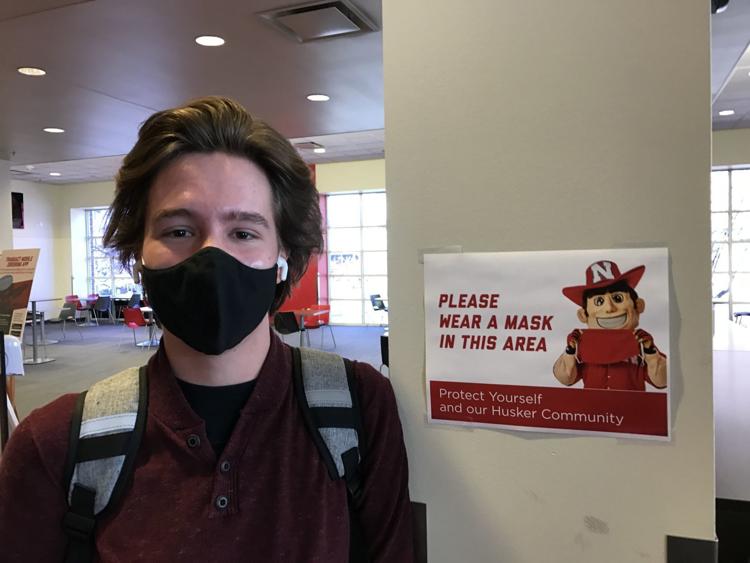 Laurie Bellows, vice chancellor for student affairs at UNL, said last week that she prefers the "nudge, nudge and nag approach" with students over bringing down the hammer on violators. Bellows said UNL students had generally done a good job of complying with regulations.
"We have not seen or experienced any pushback. We might get a few eye rolls," Bellows said. "Our students have done really well."
One student sitting at a Nebraska Union table last week thought a reporter was a monitor and instantly apologized, putting on his mask.
Ryan Lahne, director of UNL's Nebraska Unions, said staffers have been asked to monitor mask-wearing and distancing. They also occasionally reward excellent mask compliance with $5 Starbucks gift cards, Lahne said through a spokeswoman.
Bellows said in a written statement Tuesday that many students display responsible behavior. "But there are some students who threaten our community by violating our clearly stated expectations, and I find this very disappointing." Such students will be held accountable, she said.
A UNL spokeswoman said Tuesday that "a full investigation" into the events videoed Nov. 14 is being conducted. If UNL students are identified, she said, they will face discipline.
At UNL, as of early this month, 26 students faced charges of violating campus COVID-19 regulations and none were suspended or expelled. Seven Greek chapters at UNL also faced temporary suspensions for coronavirus violations at the start of the semester. Six chapters received undisclosed sanctions and all were reinstated within a month, UNL said.
Bellows said UNL wants to use education, encouragement and enforcement, in that order, to gain compliance. She said she goes through the Nebraska Union two or three times a week. Most students wear masks, she said, and those who don't respond well to a gesture or reminder to comply.
"I've seen students step up," she said.
Regionally, students evidently heeded rules or received multiple chances to correct behavior. Wayne, Peru and Chadron State Colleges "did not need to discipline any students" because those students "have taken the appropriate steps," a spokeswoman for the state college system said.
Nebraska Wesleyan University in Lincoln said its number of violations has been "so low that the privacy/confidentiality of the individuals involved would easily be breached if we shared any information."
The University of Nebraska at Omaha said there had been "coaching opportunities and conversations with students as needed, but nothing to the level of sanctions or discipline."
At the University of Nebraska at Kearney, a spokesman said there had been "basic conversations with a few who resisted, but all eventually came around and agreed to abide by our mask policy."
A UNL freshman on Nov. 14 said that on her way to the Nebraska Union that morning, she encountered "a mosh pit" of students, some maskless, evidently gathered to follow the Husker game.
"It's reckless," said the student, Alexis Reese of Omaha. The university has "some good regulations" with which to combat the coronavirus, Reese said. "They're just not necessarily enforced."
Photos: Lincoln during the pandemic
Finals week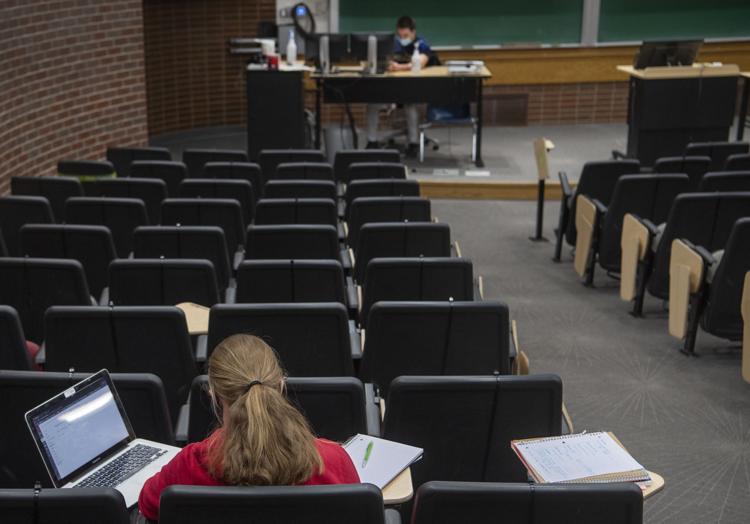 Co-teaching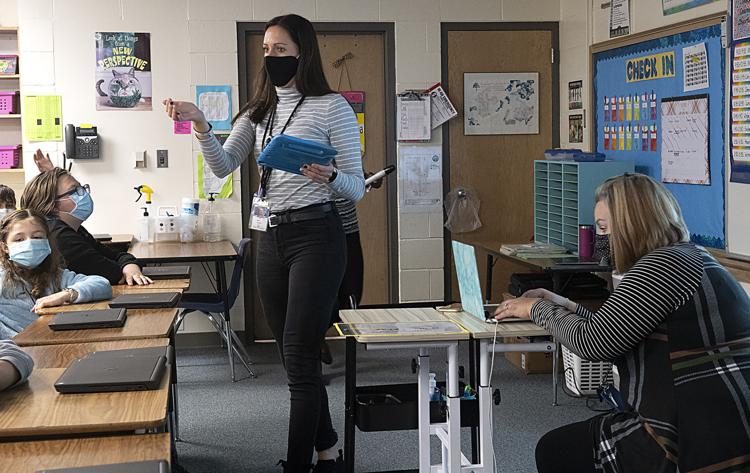 City Council distancing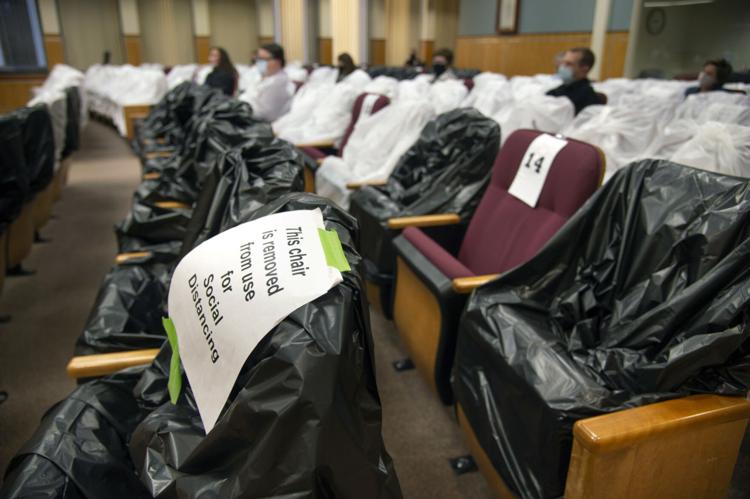 Gameday empty Saturday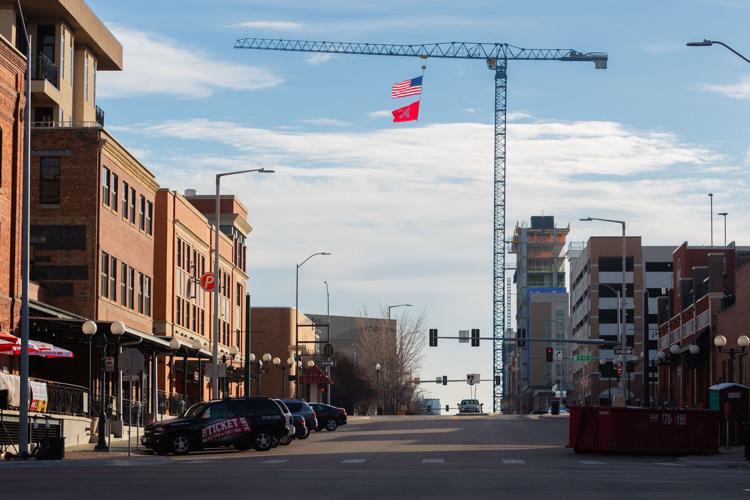 Thank you Bryan West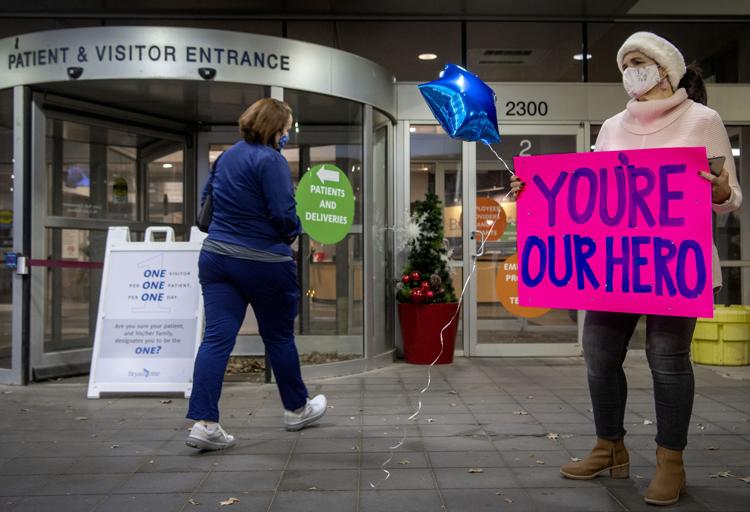 No fans allowed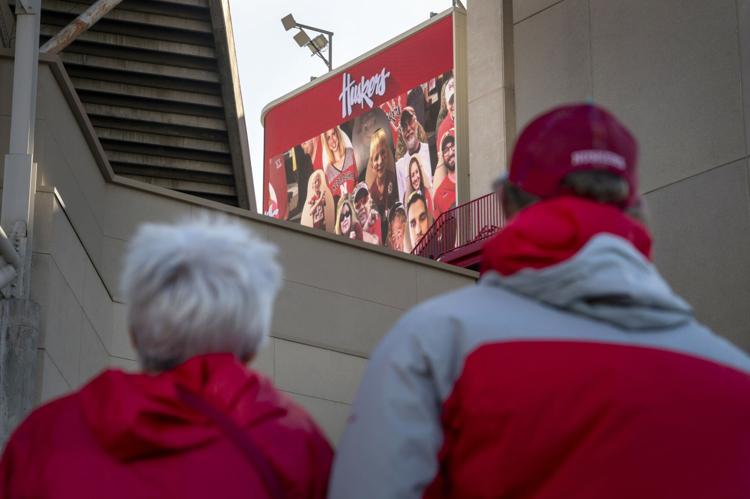 Husker cutouts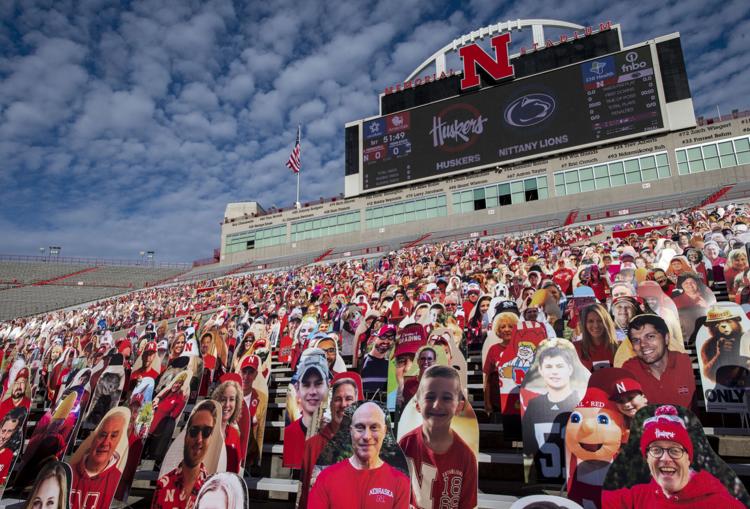 Arena cleaning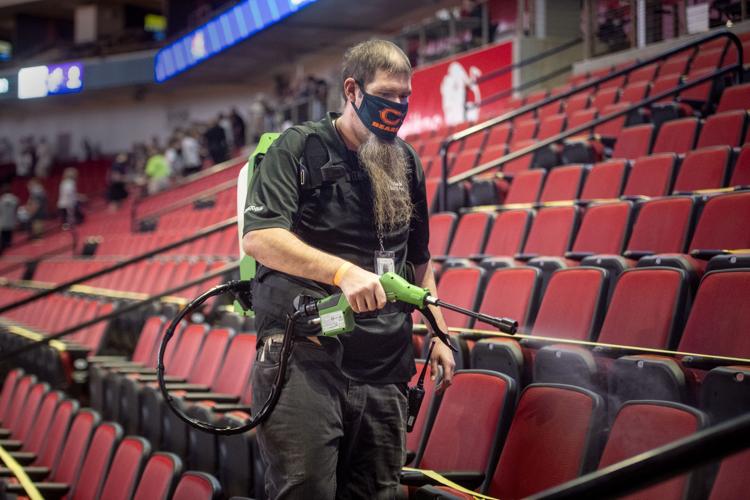 Volleyball social distancing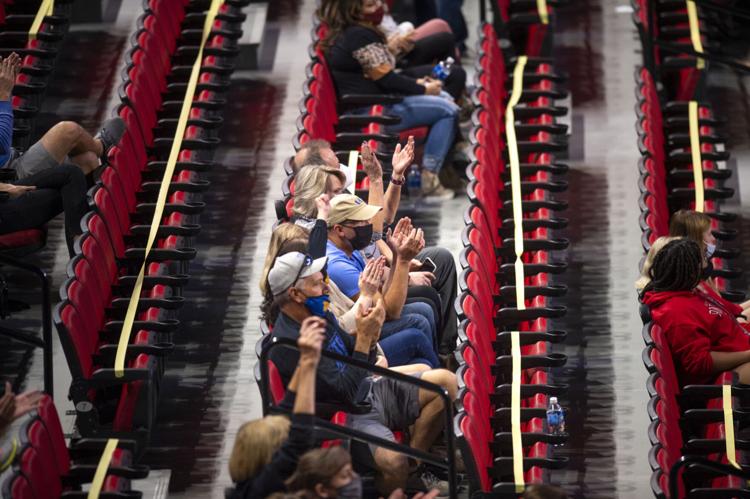 Skeleton signs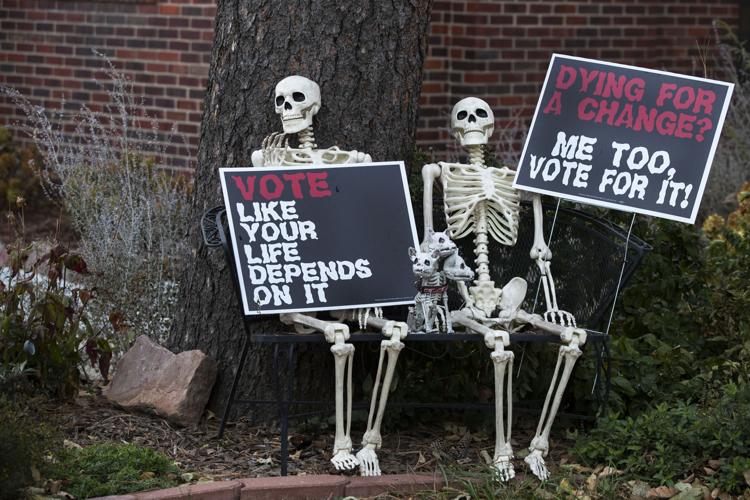 Boo at the Zoo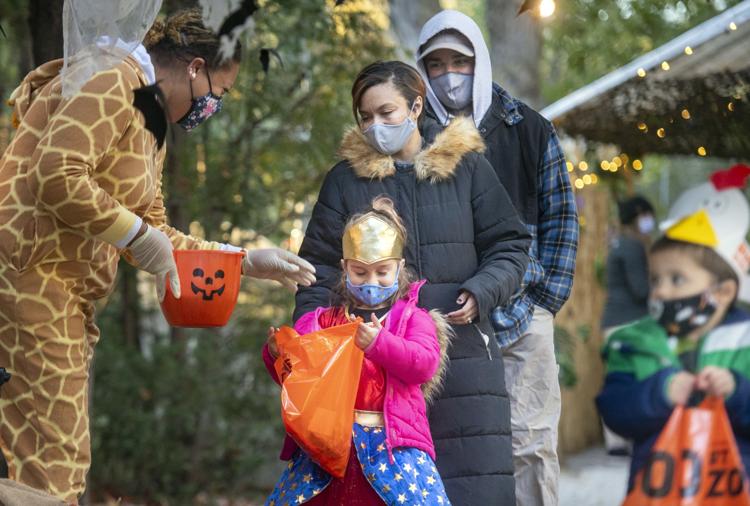 Football Saturday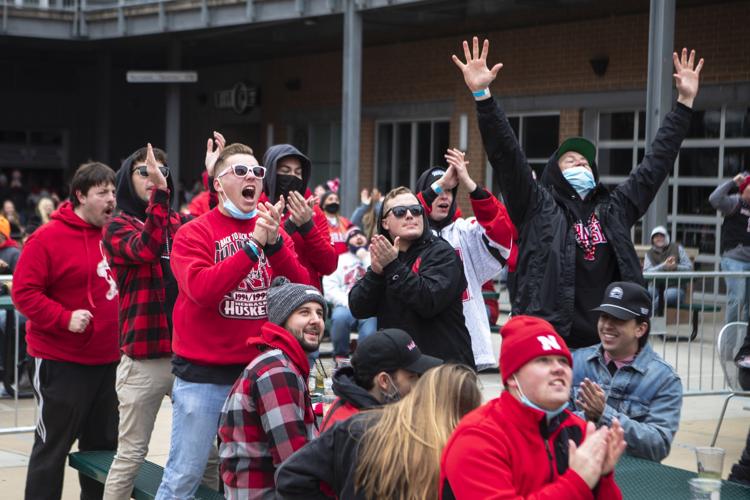 YMCA closed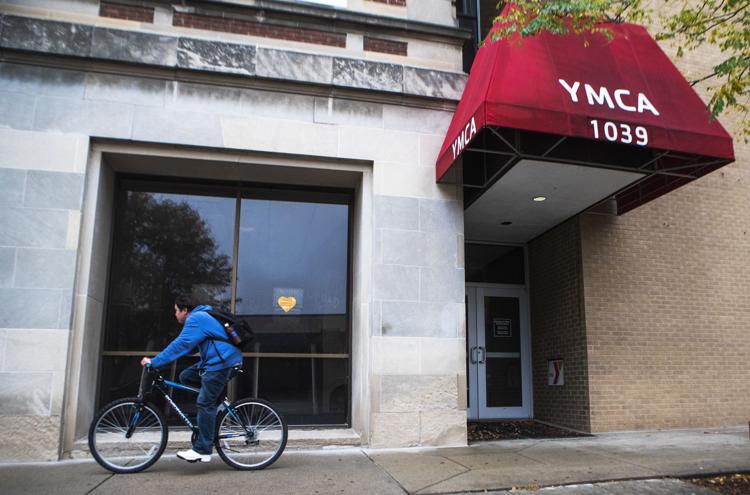 Downtown mask art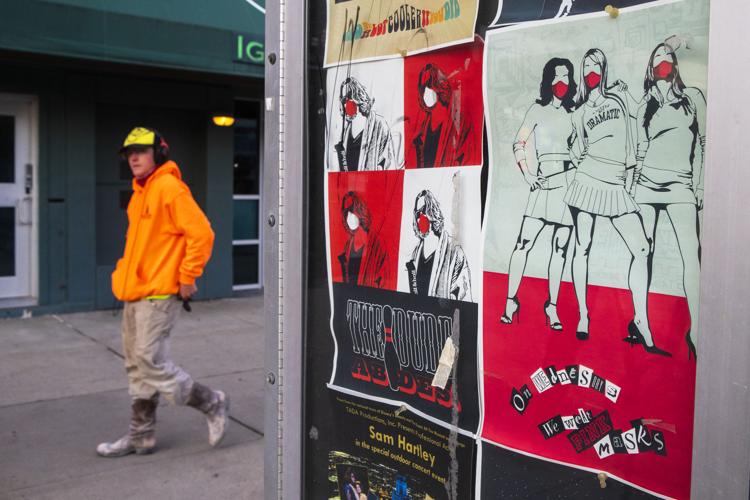 Marching band competition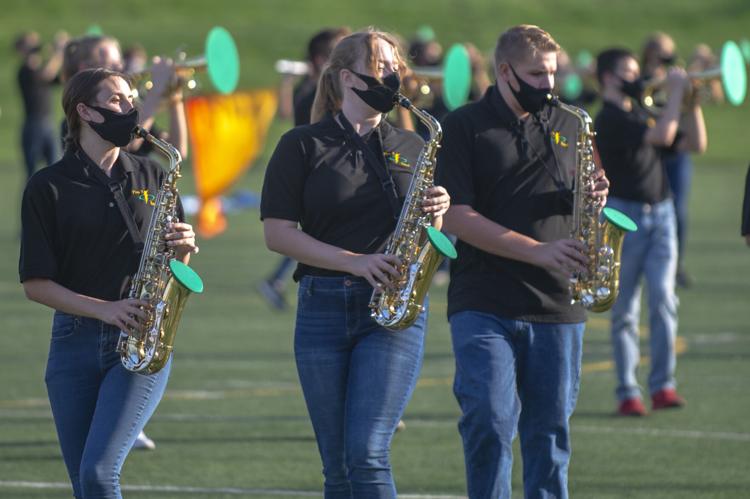 Outdoor seating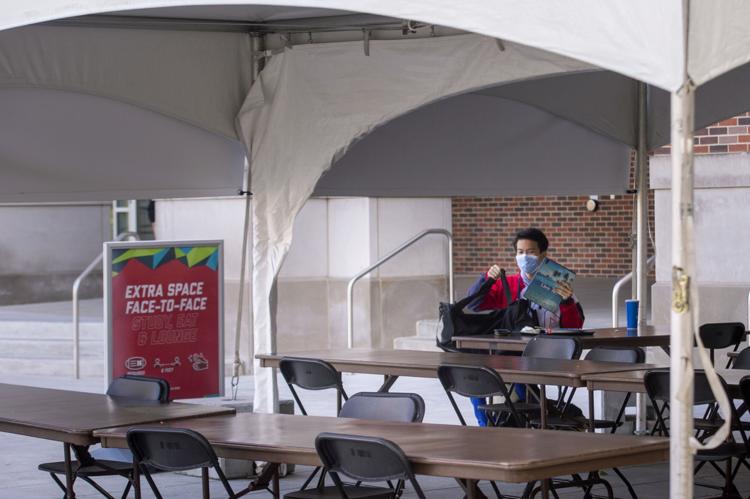 East Campus proposed budget cuts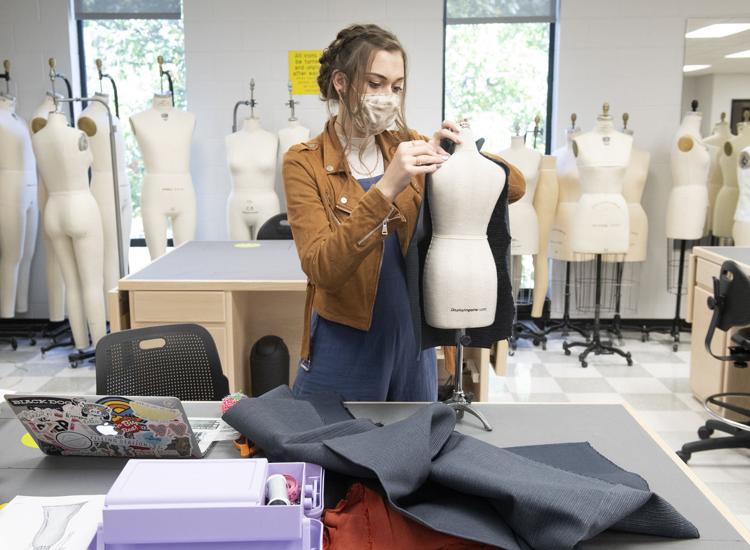 Flu shots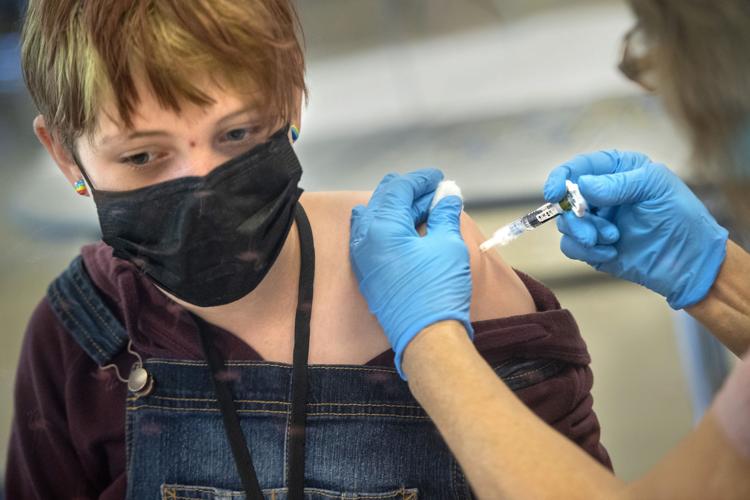 Coronavirus Bible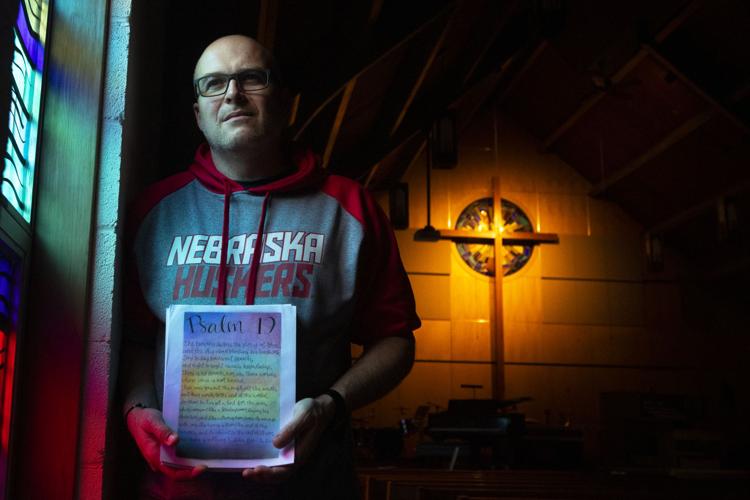 Anti-mask rally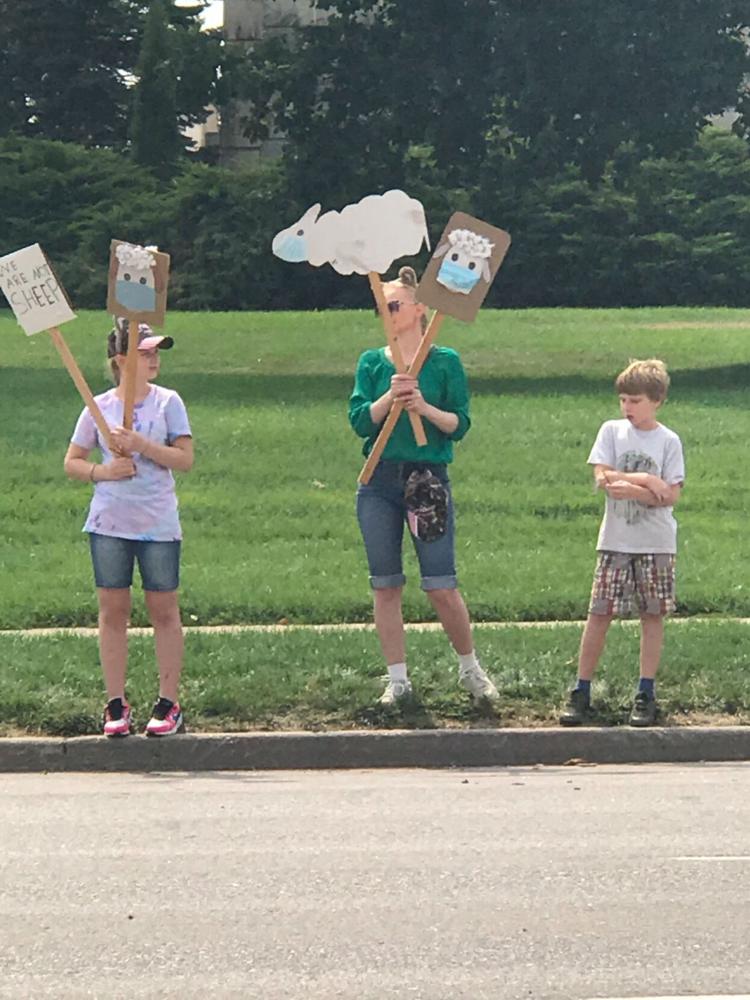 No Football Saturday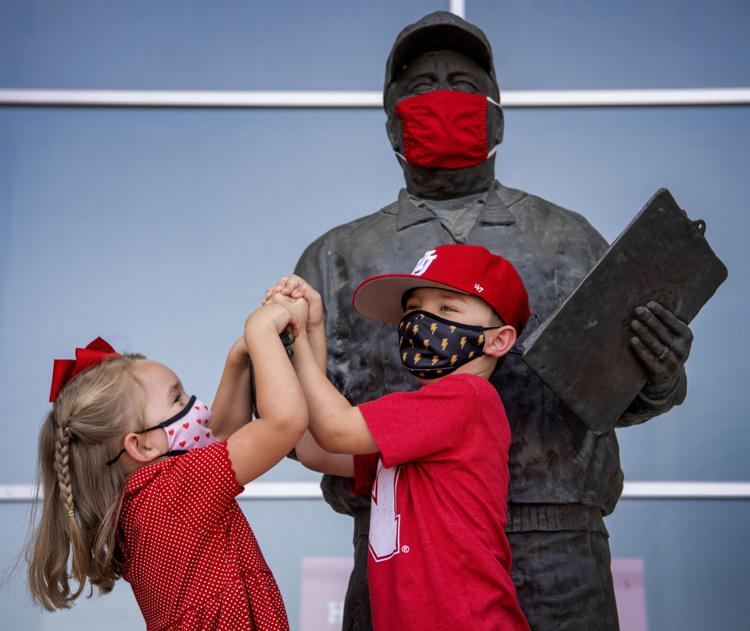 DMV lines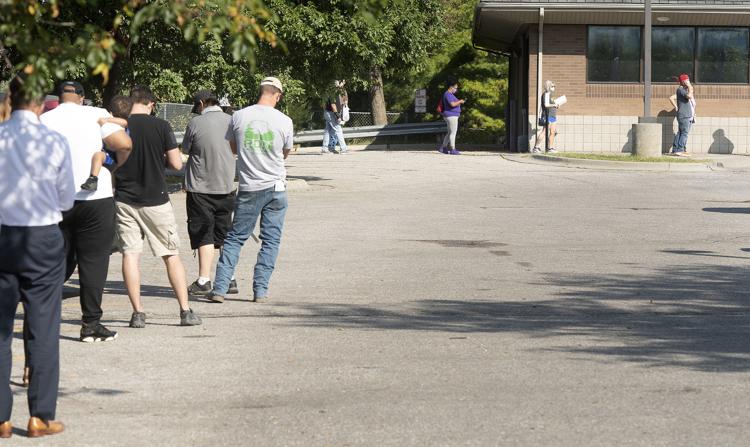 UNL in-person class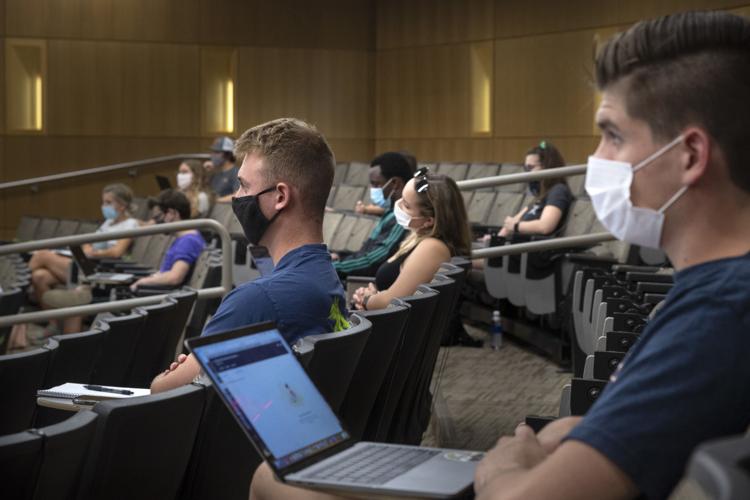 Iguana's Pub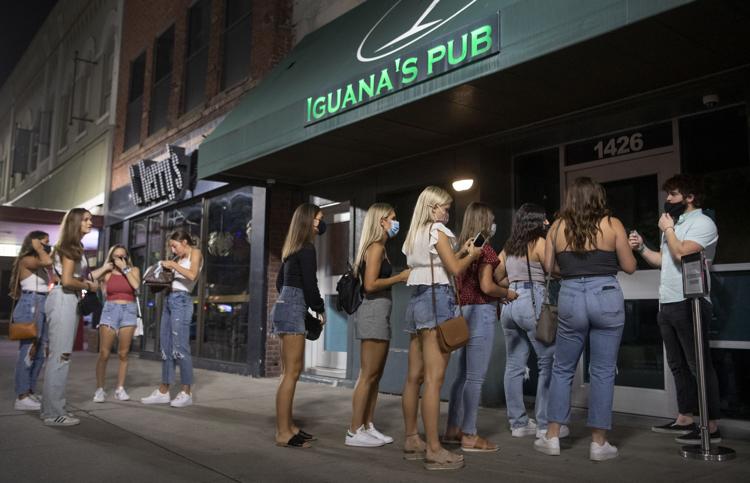 Farmers Market influencers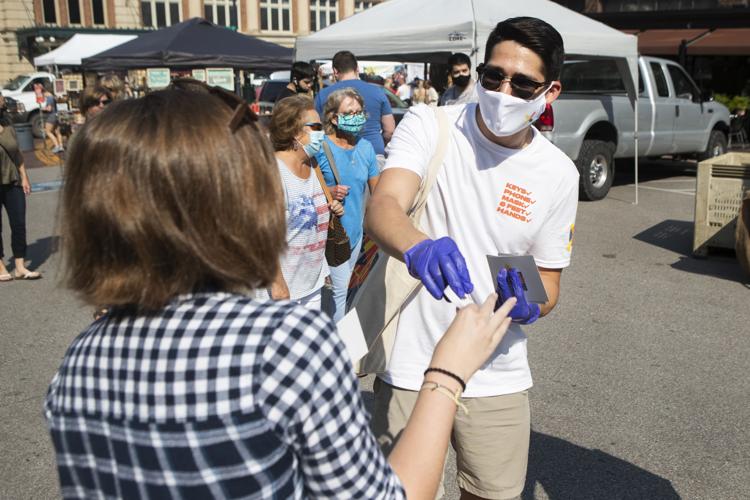 Remote learning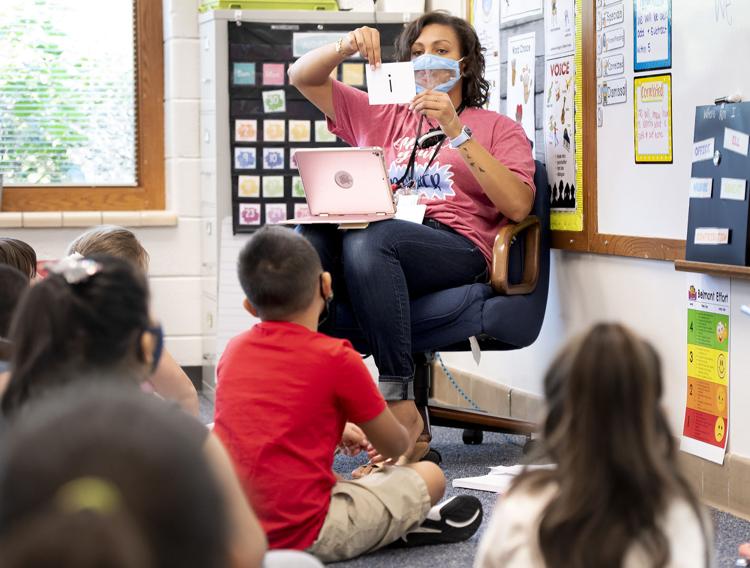 Weeping Water vs. Fillmore Central/Exeter-Milligan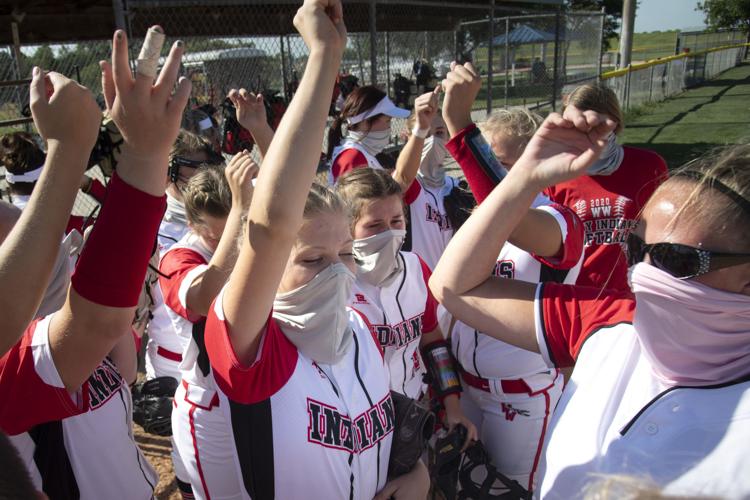 City Council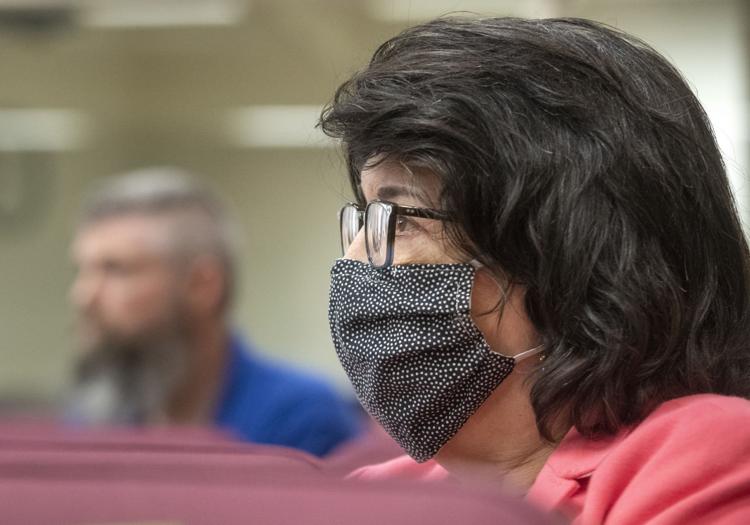 First day of middle school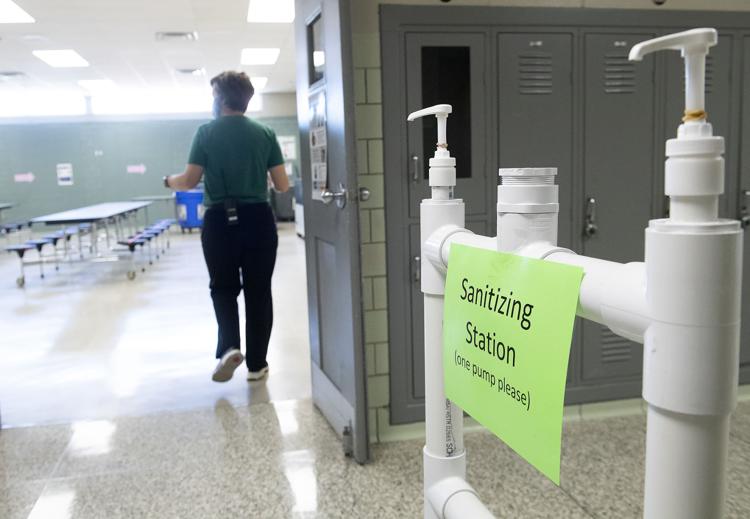 Ukulele Class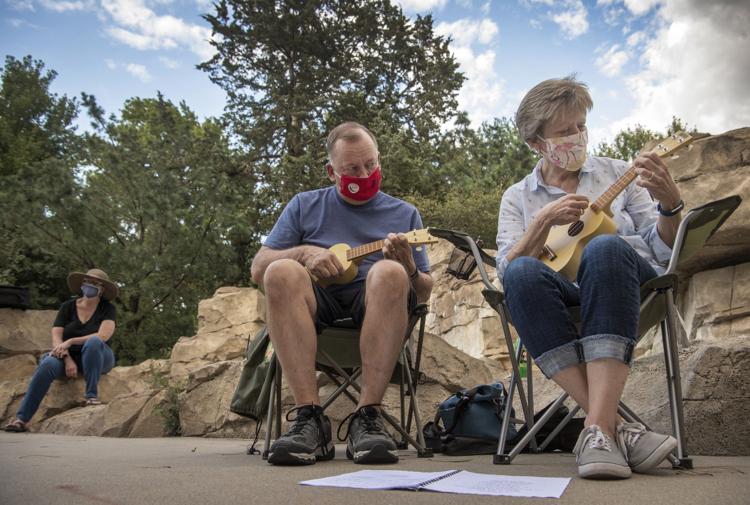 First day of school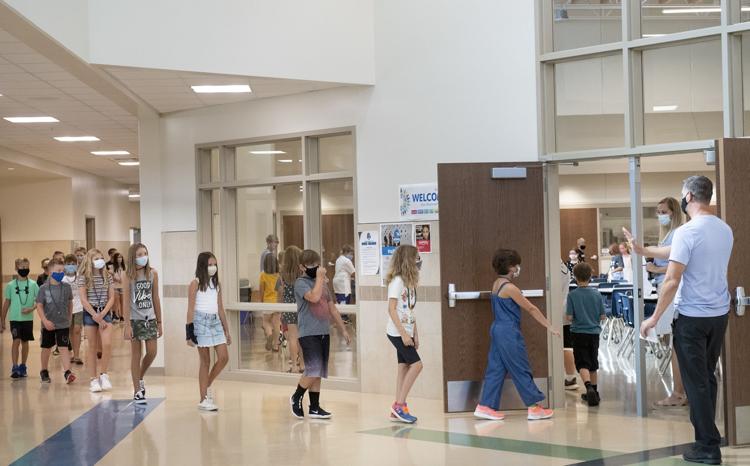 Pius X volleyball practice
Madsen's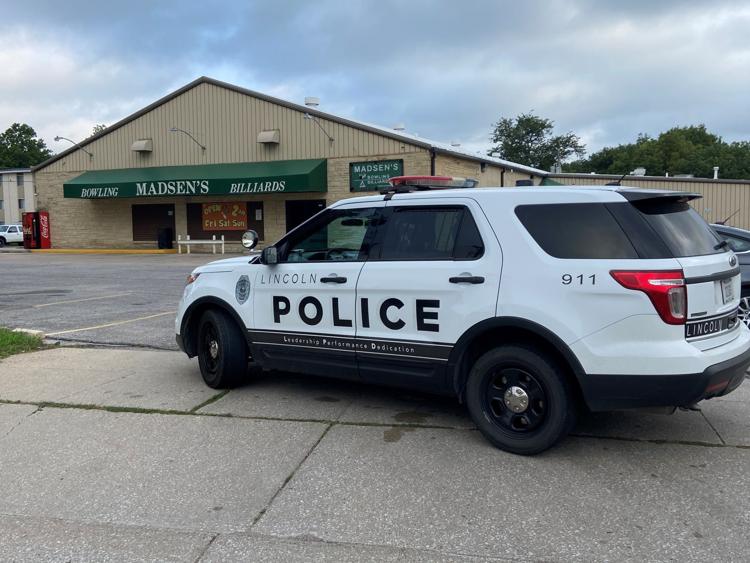 Flower shop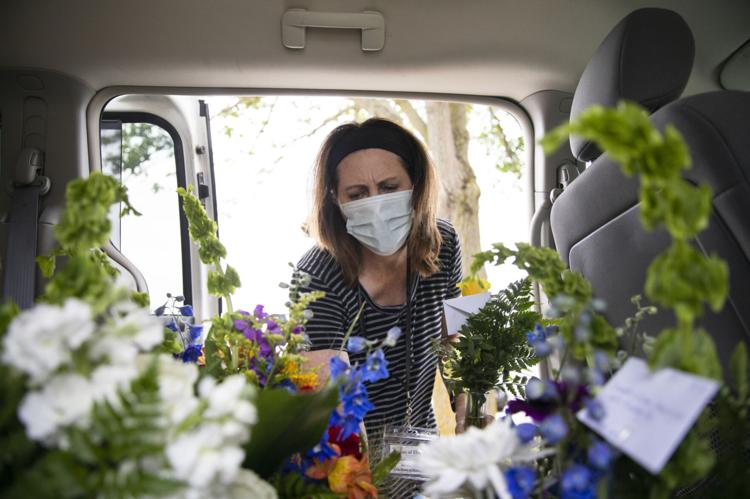 City Council BLM protest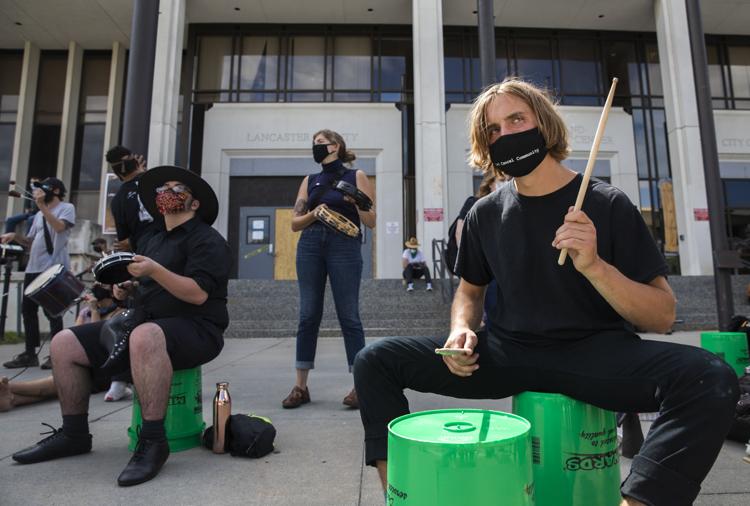 LPS Protest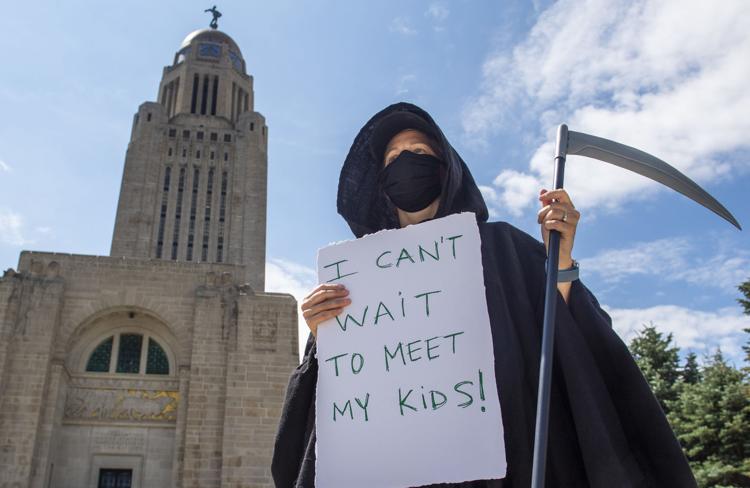 Beach Boys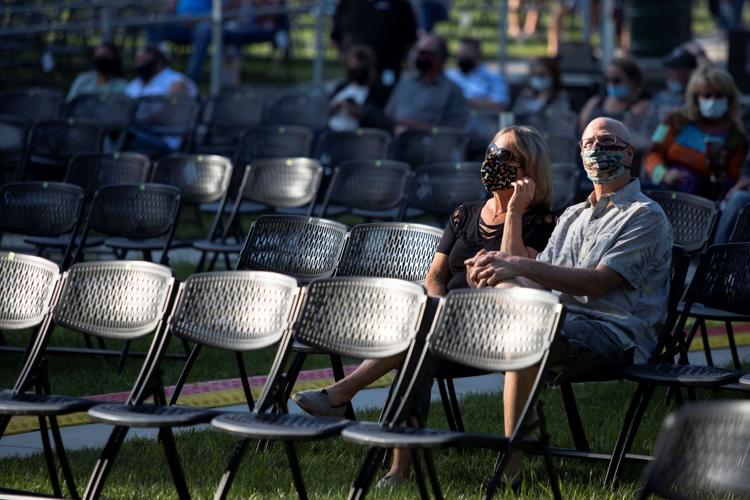 Rally and hearing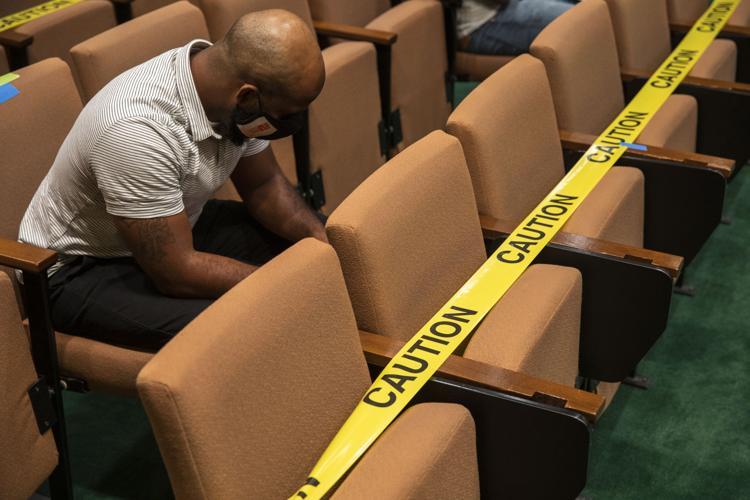 Lancaster County Super Fair
LPS board meeting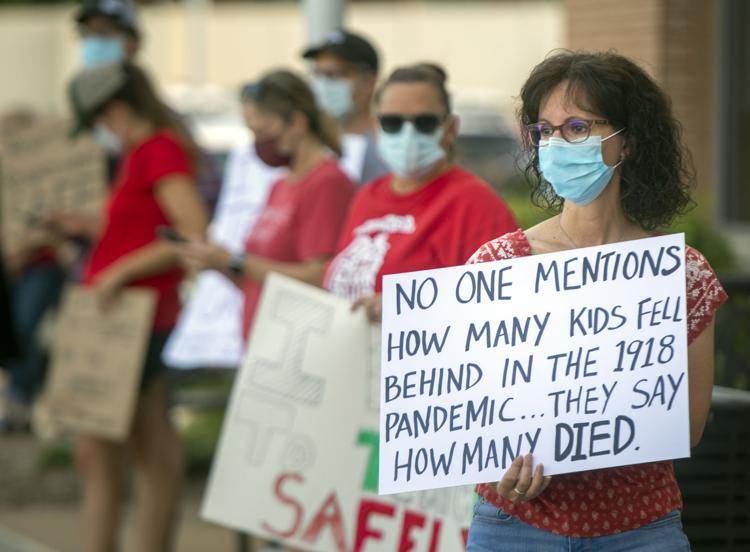 Meatpacking workers rally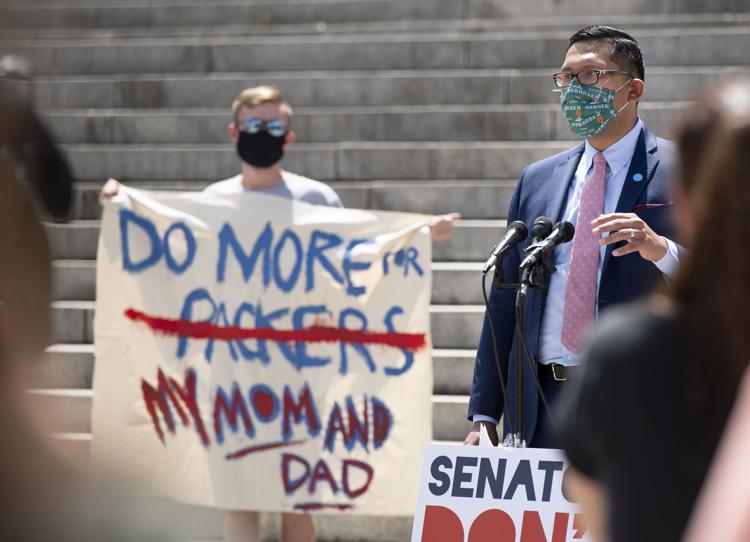 Legislature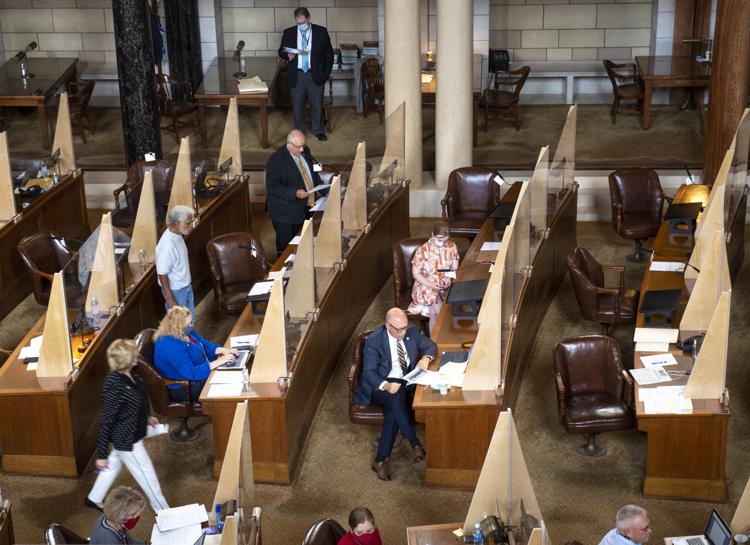 Lincoln Northeast graduation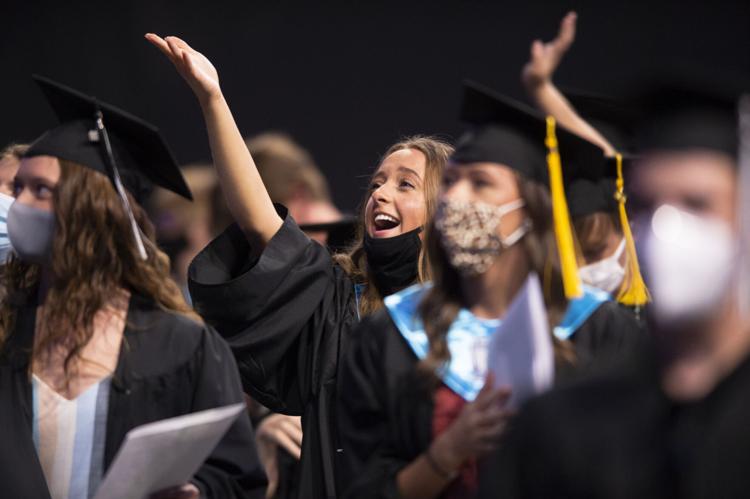 Gov. Ricketts address Legislature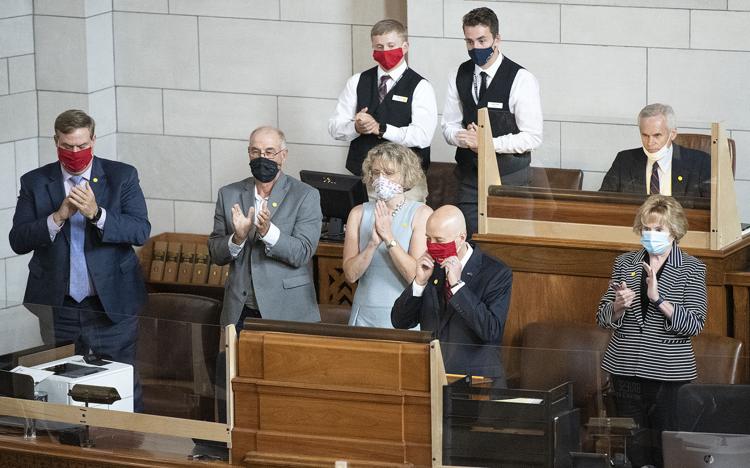 Mask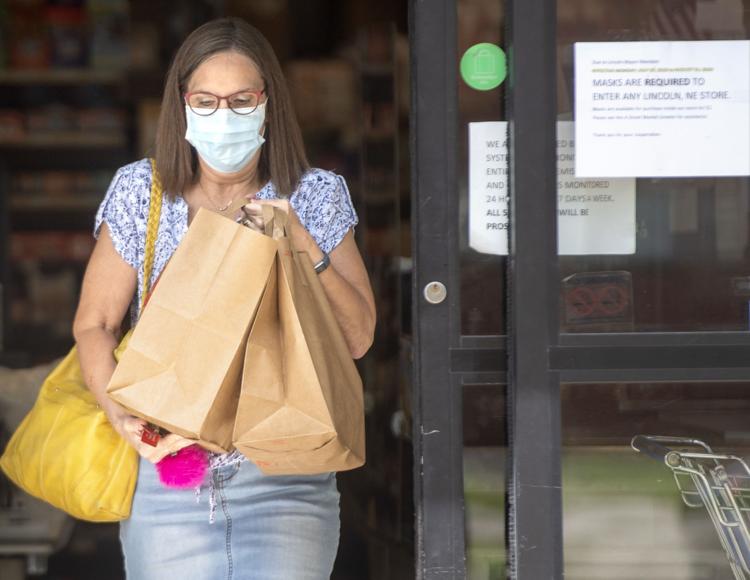 Legislature resumes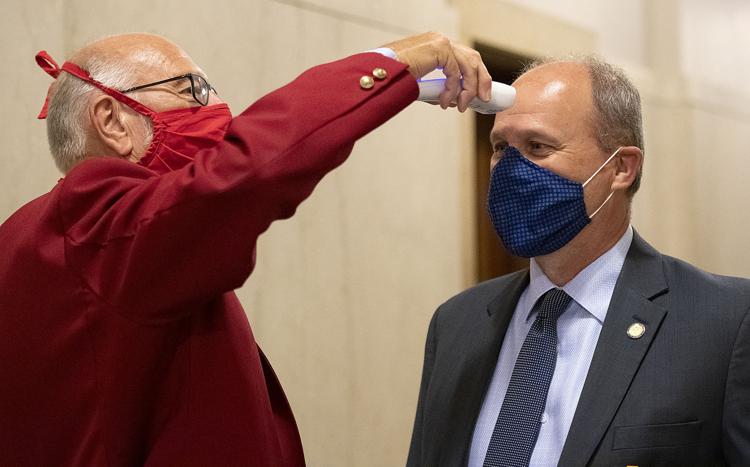 Girls basketball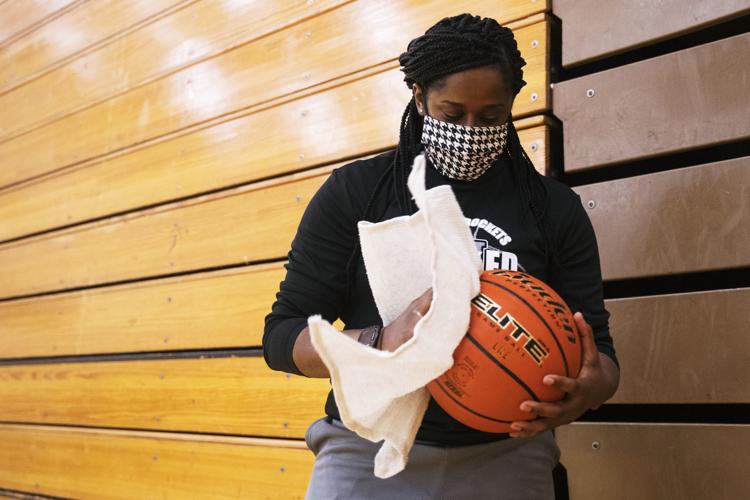 Masked Archie the Mammoth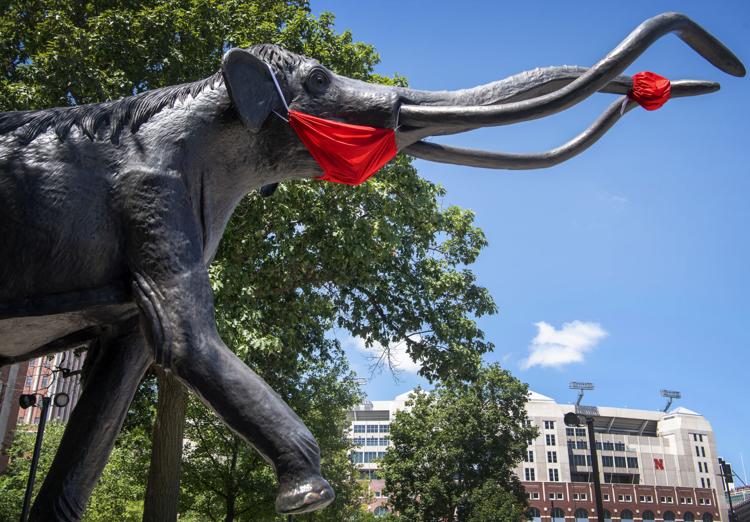 First Jury Trial in Four Months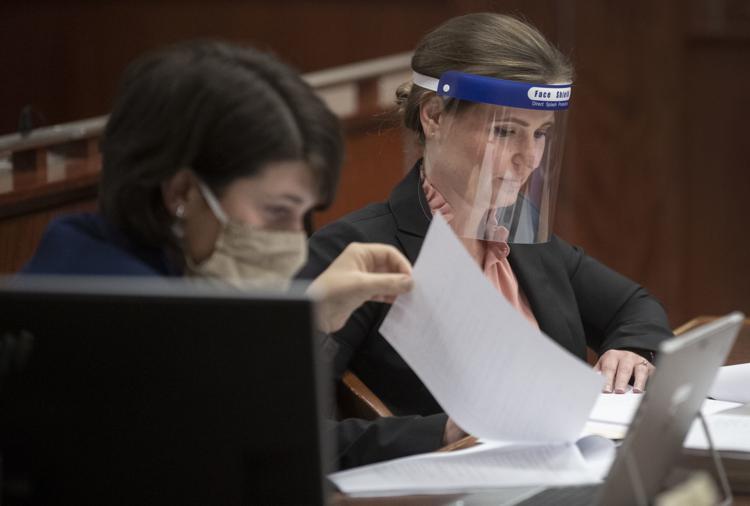 Lincoln Community Playhouse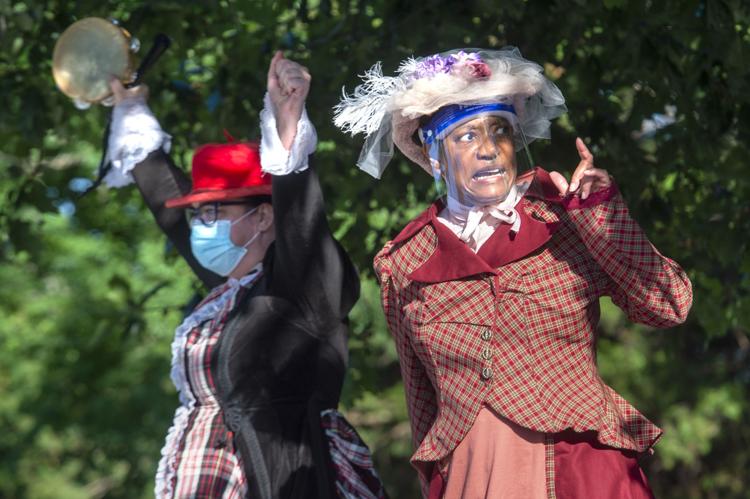 The Kindler Hotel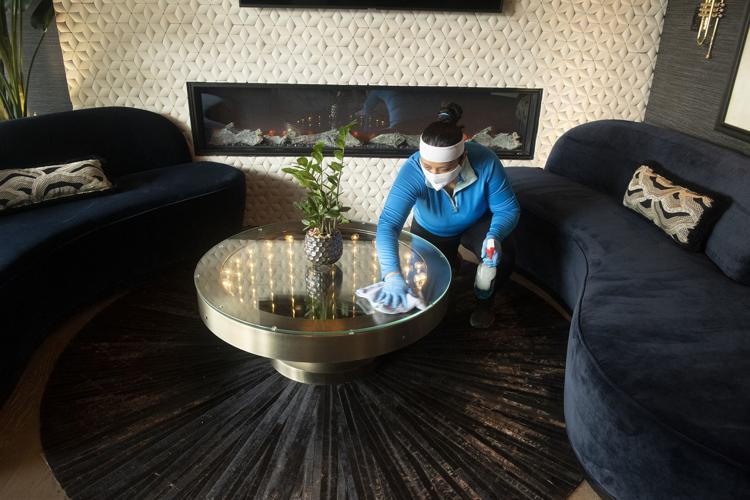 Garth Brooks Drive-In Concert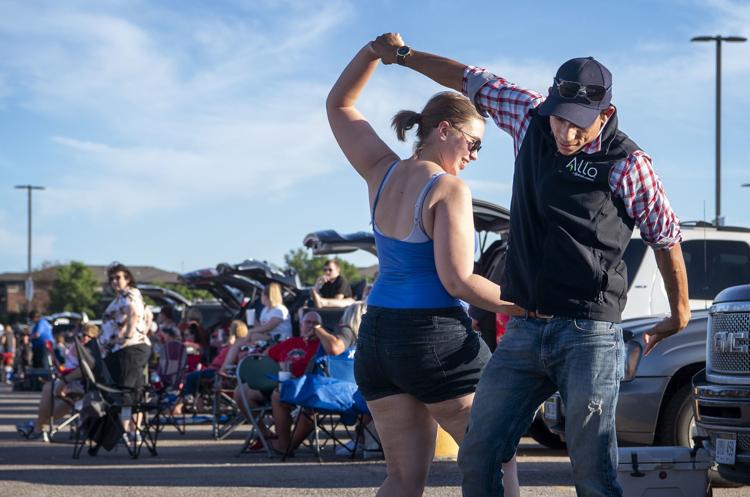 Naturalization ceremony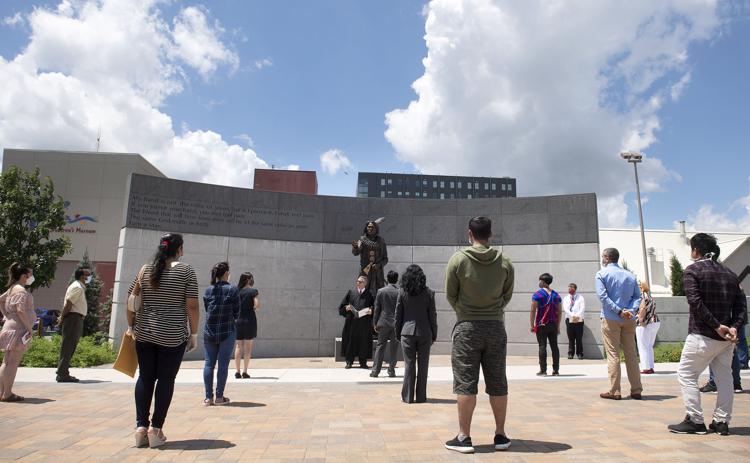 Urban Air Adventure Park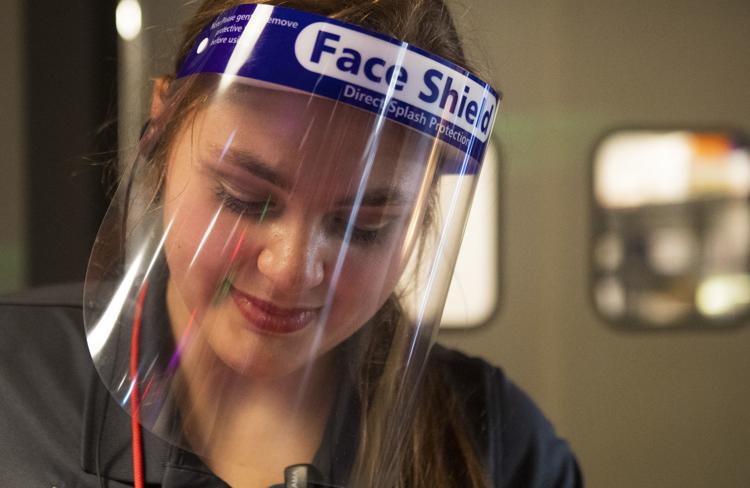 Juneteenth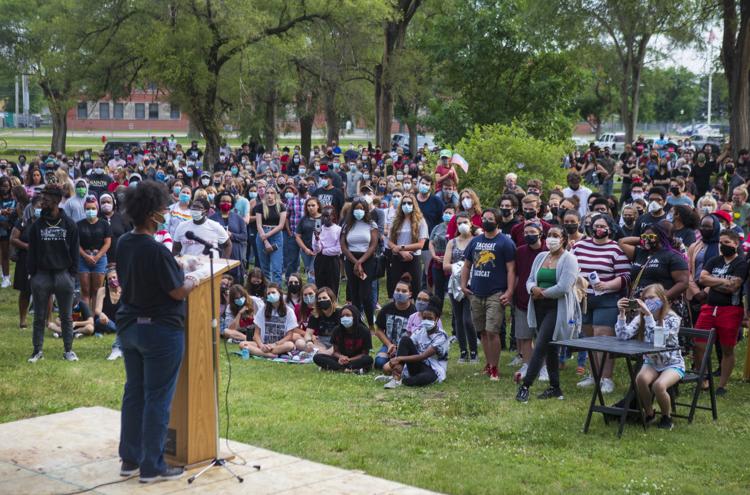 Gere Branch Library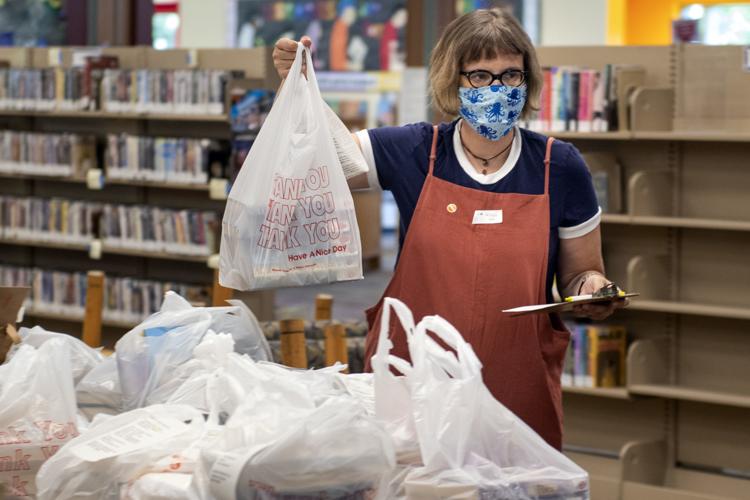 Music on the Move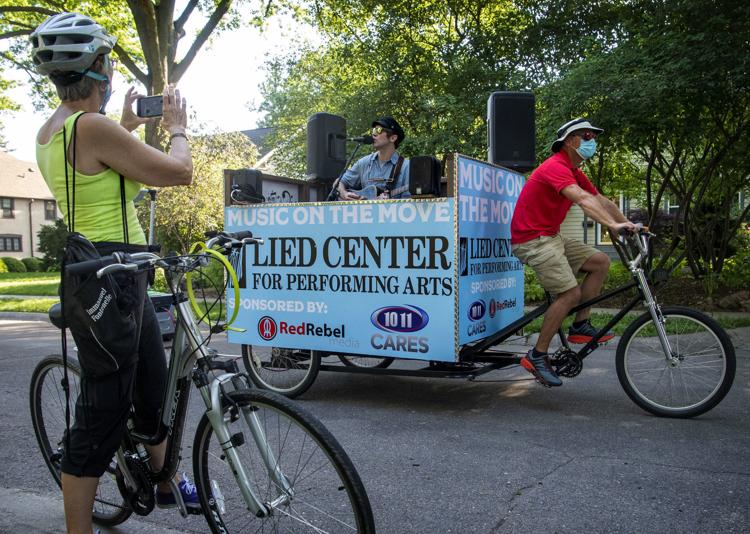 Pool Reopenings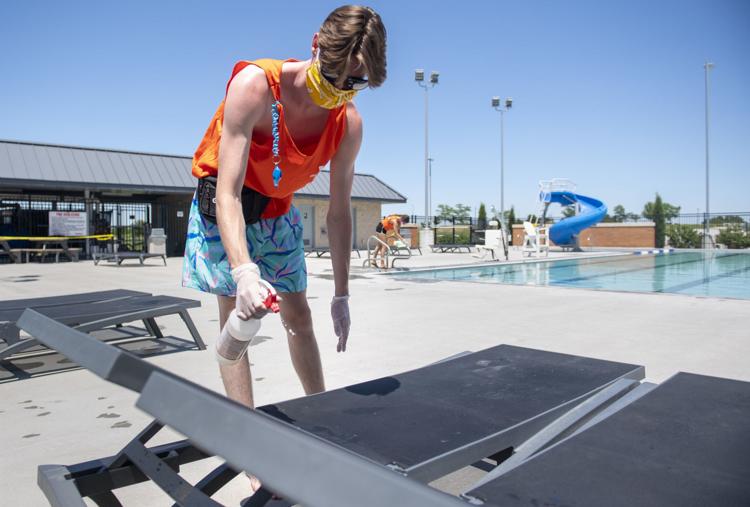 Judiciary Committee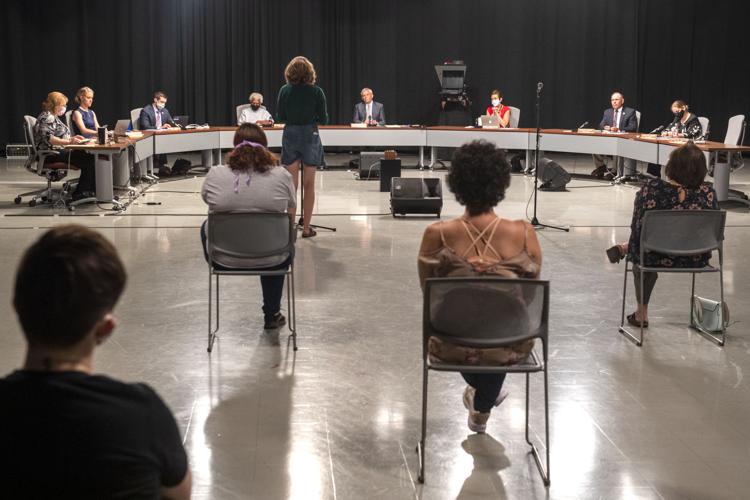 Bars Opening in Lincoln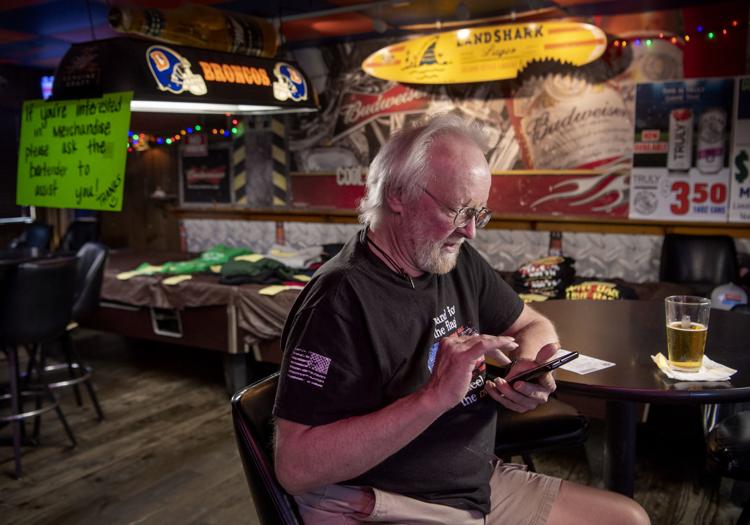 LPS Teachers Retirement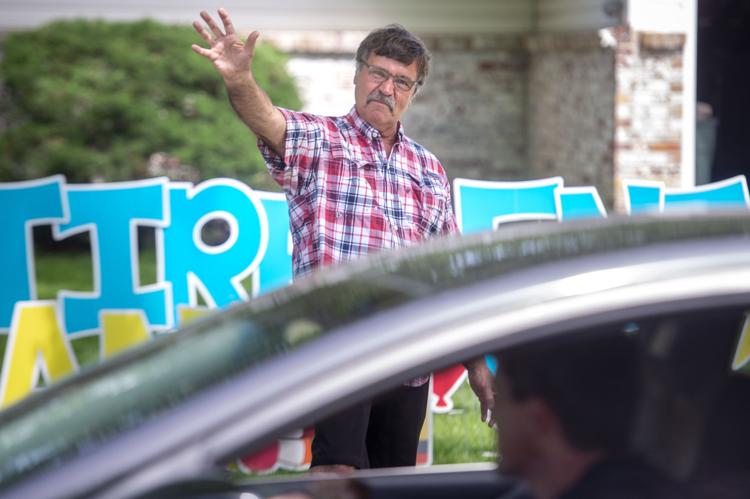 Holmes Lake Manor Horse Visit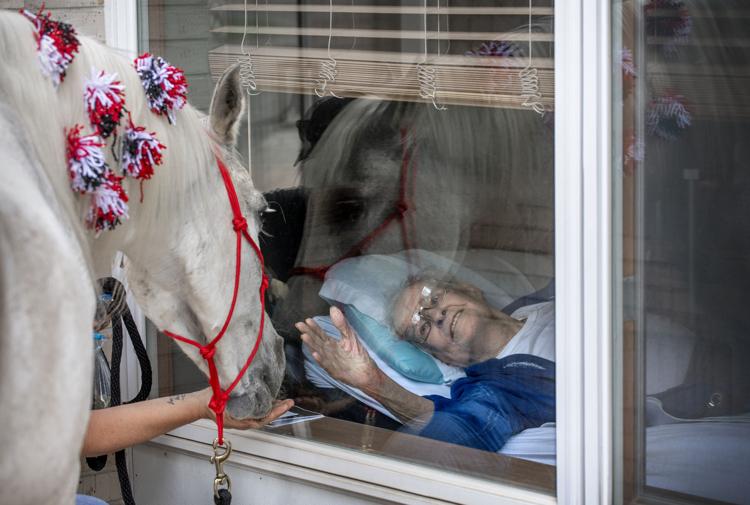 Lancaster County Courthouse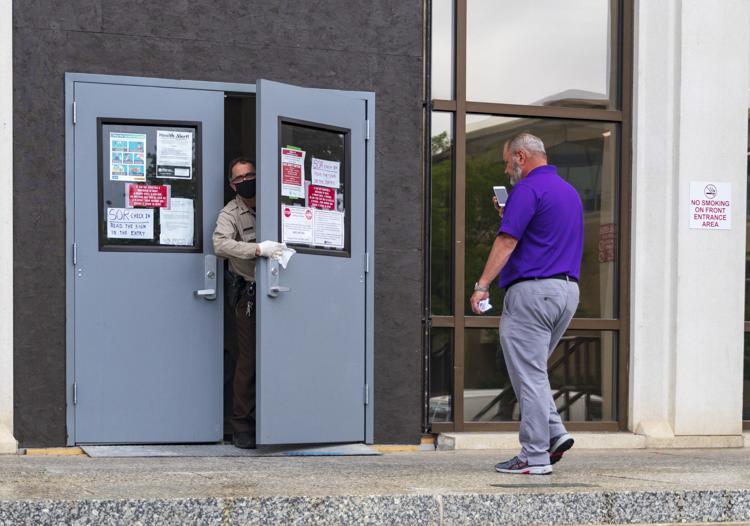 Campgrounds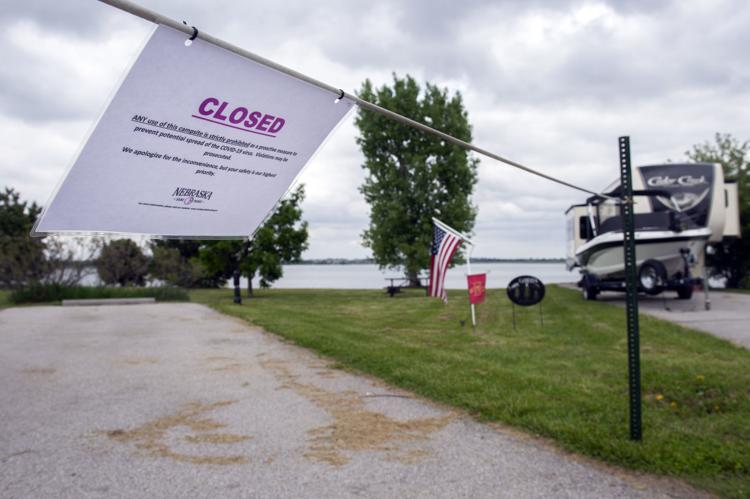 Church Social Distancing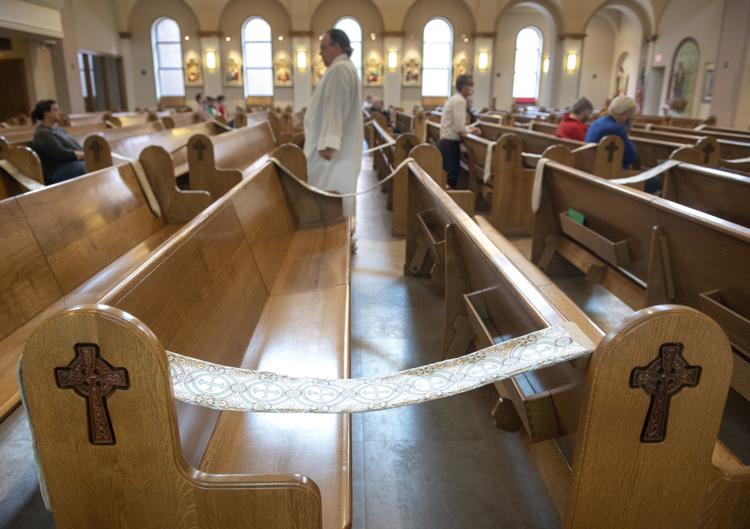 Children of Smithfield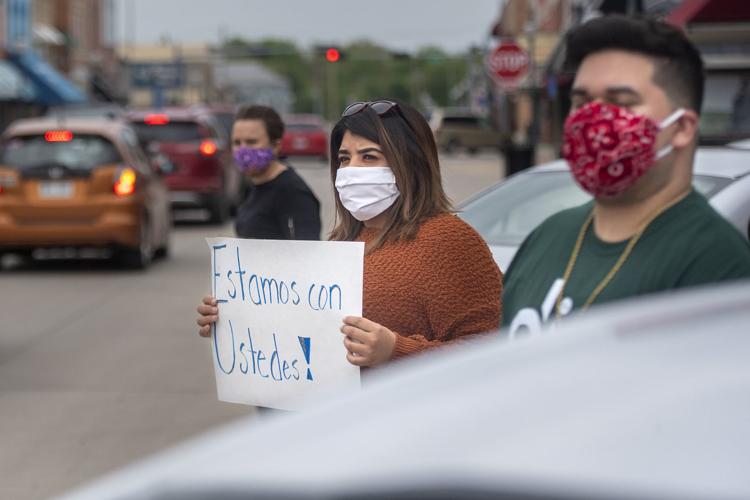 Farmers Market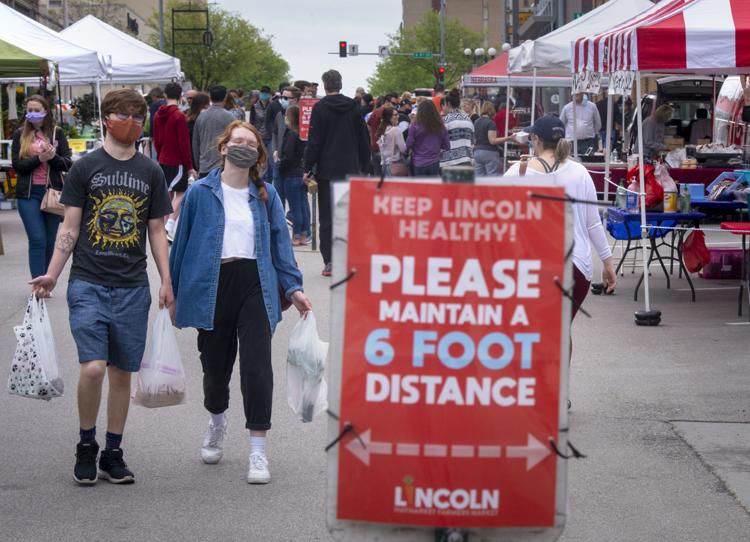 Parkview Christian Teacher Appreciation Day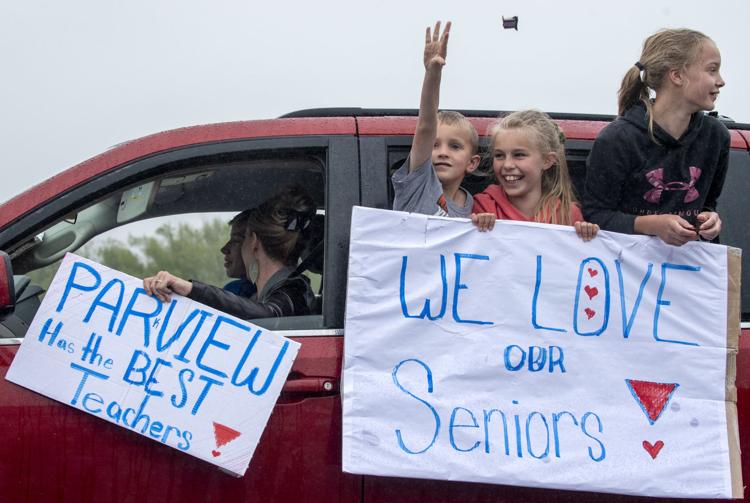 Lincoln reopening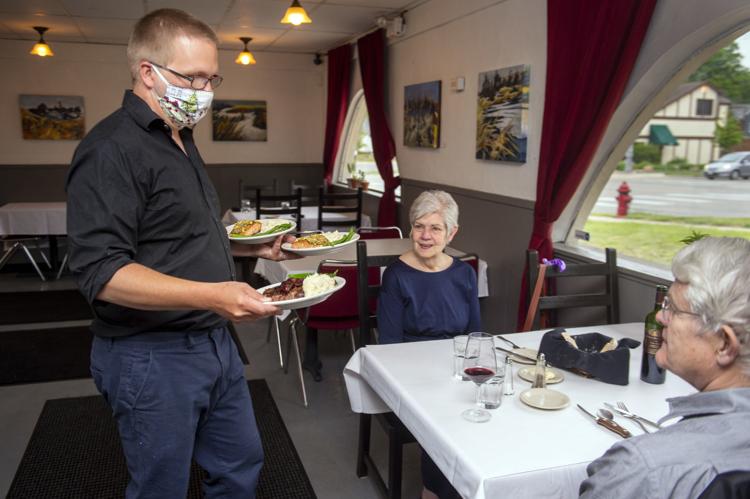 Mother's Day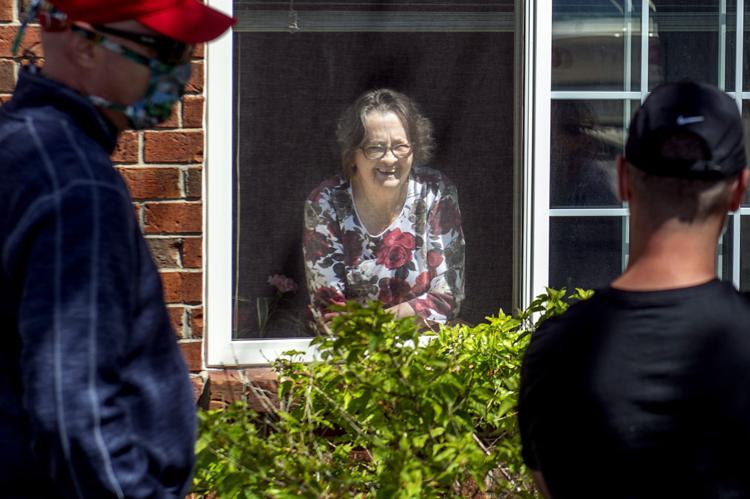 Lincoln Christian 2020 Seniors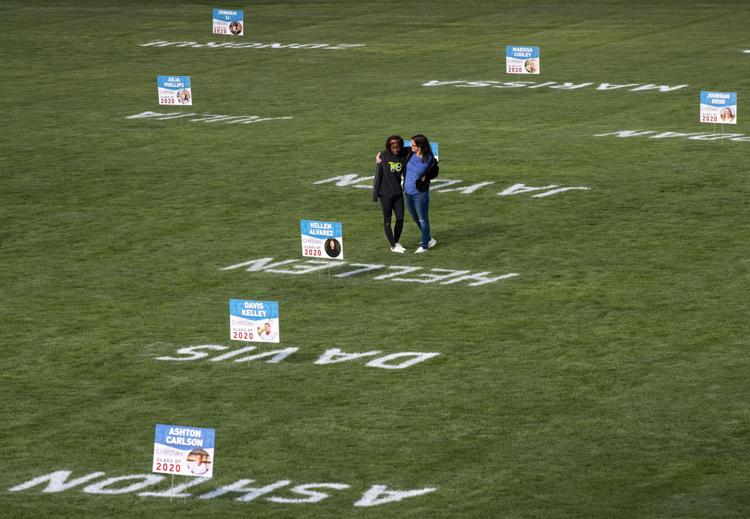 Test Nebraska site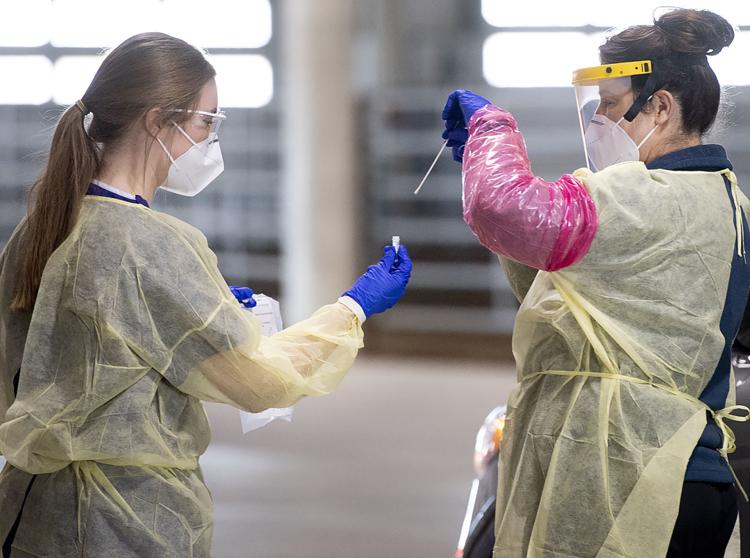 Selfie wall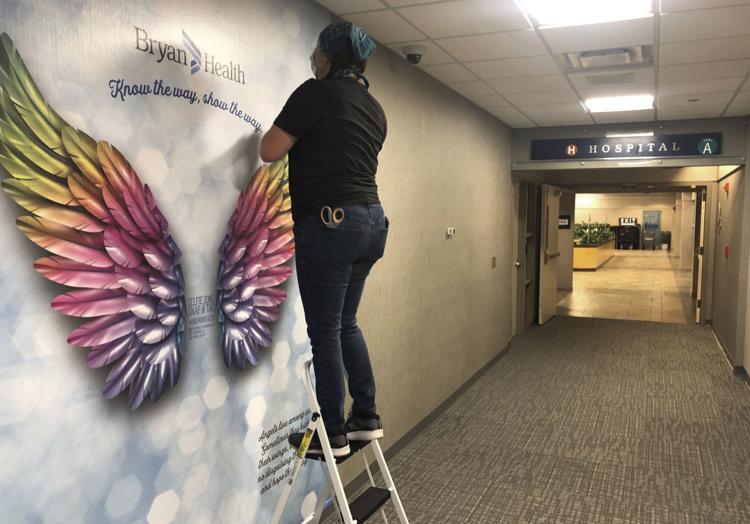 Drive-Thru Career Fair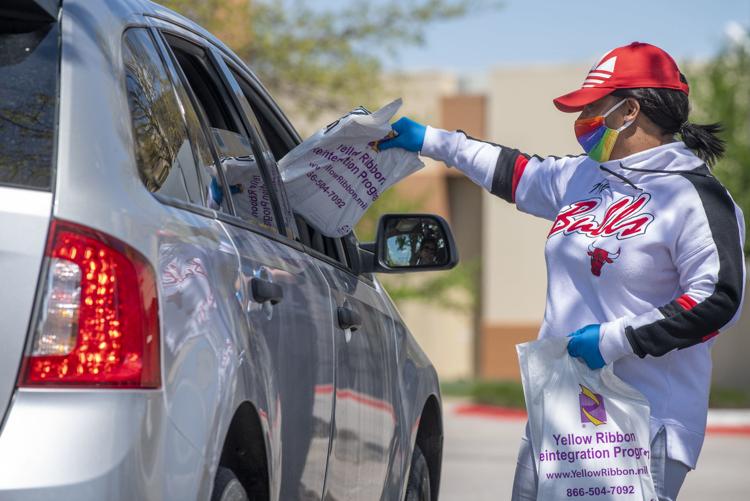 Center for People In Need food distribution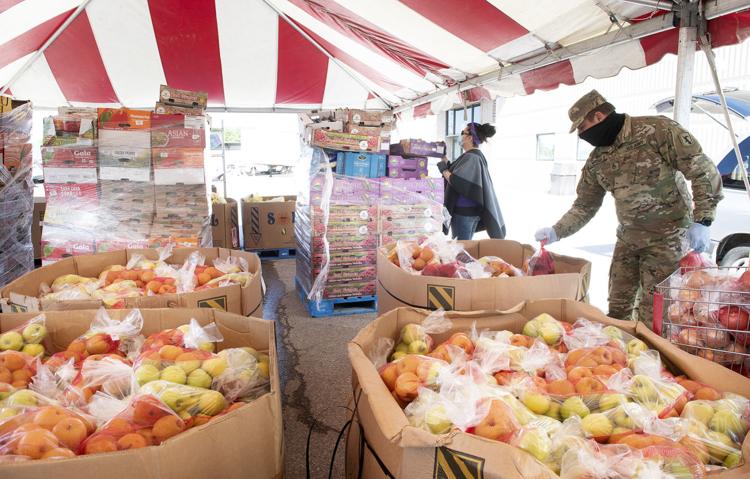 Marathon void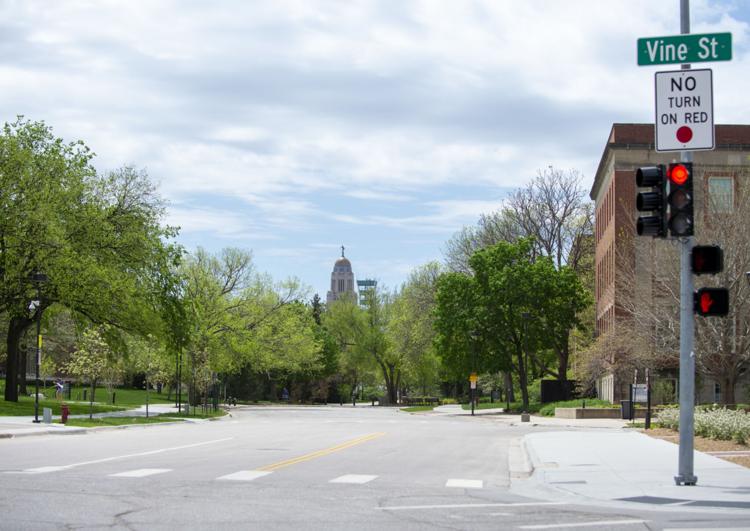 Drive-through parade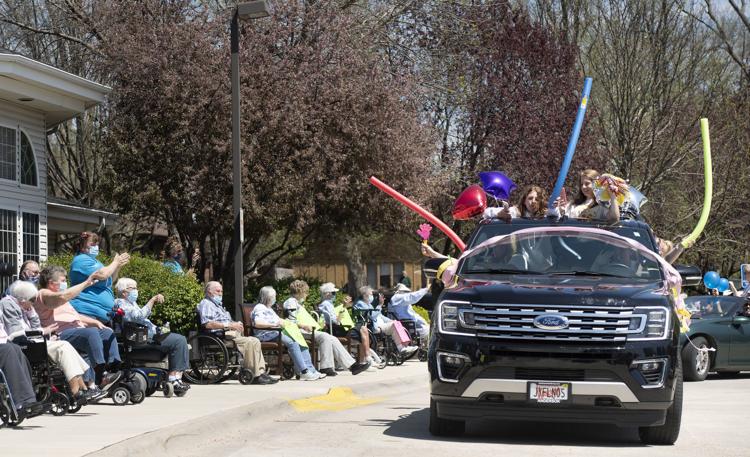 Masks For Truckers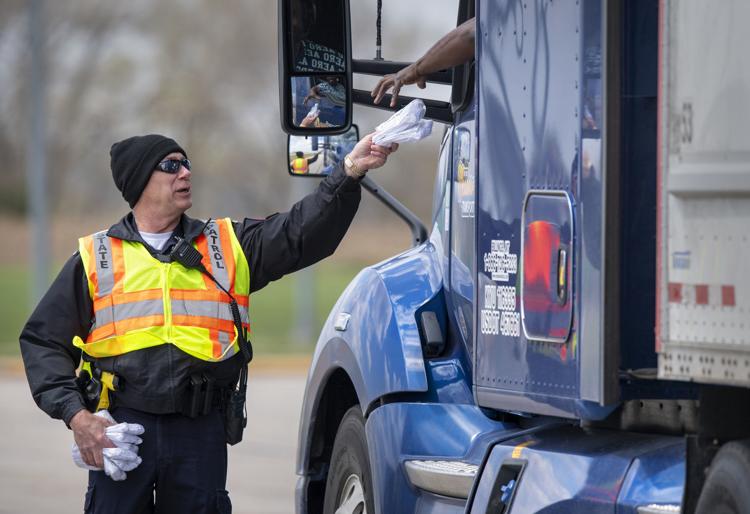 Hero Signs
BikeLNK disinfecting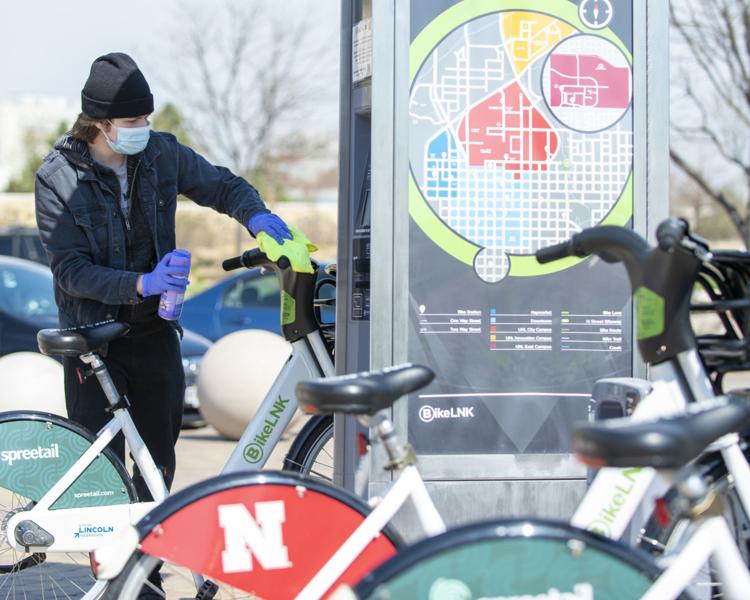 Teacher and Staff Parade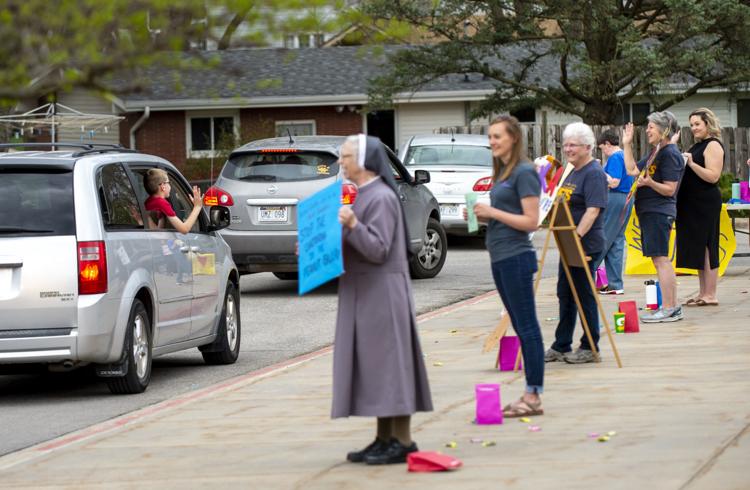 91-year-old released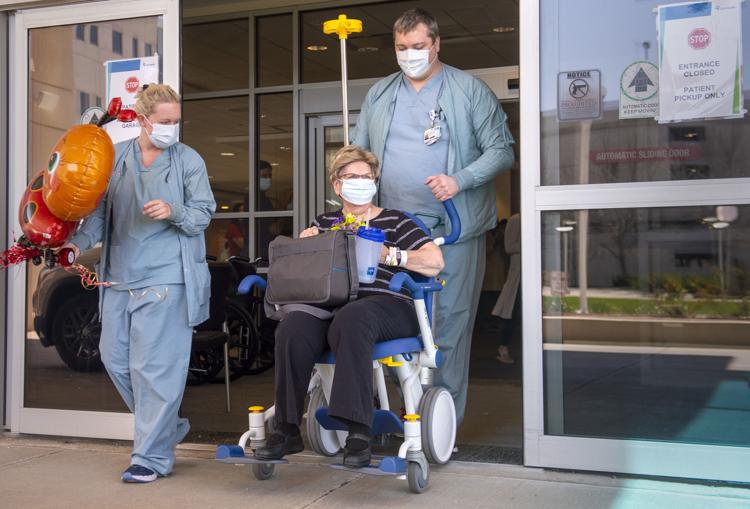 Food Bank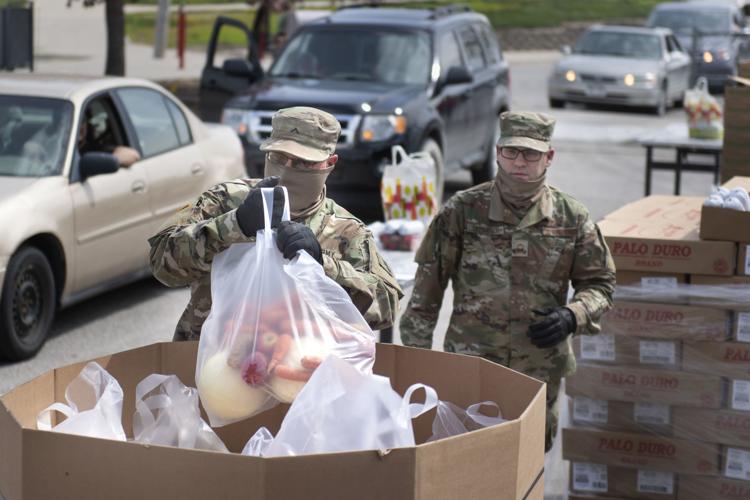 Thank you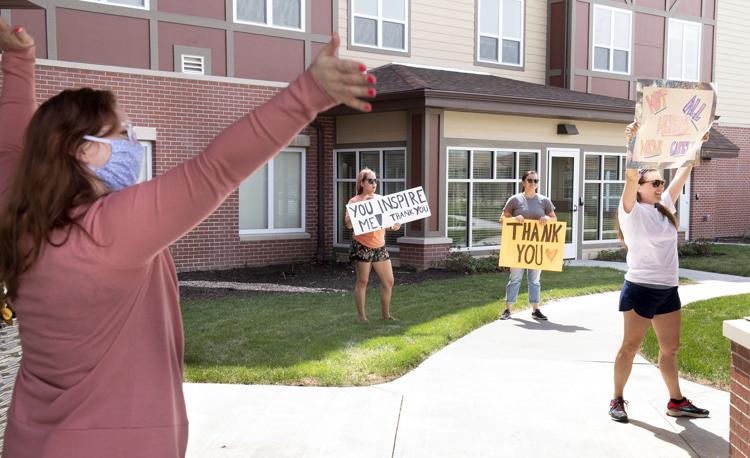 Virtual City Council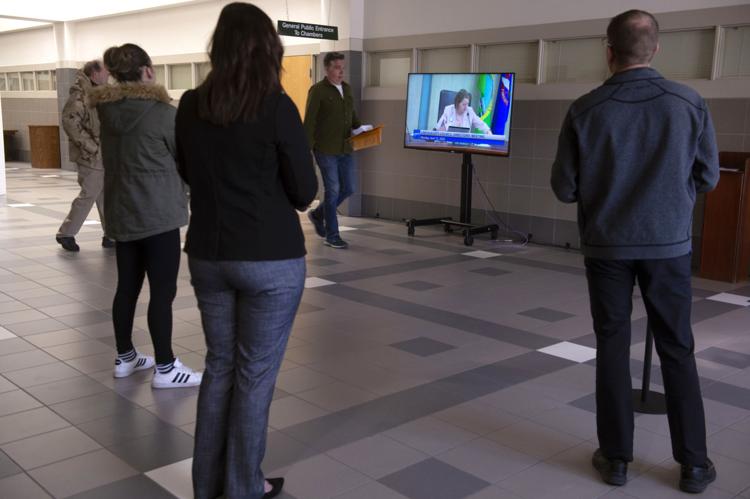 Good Friday Music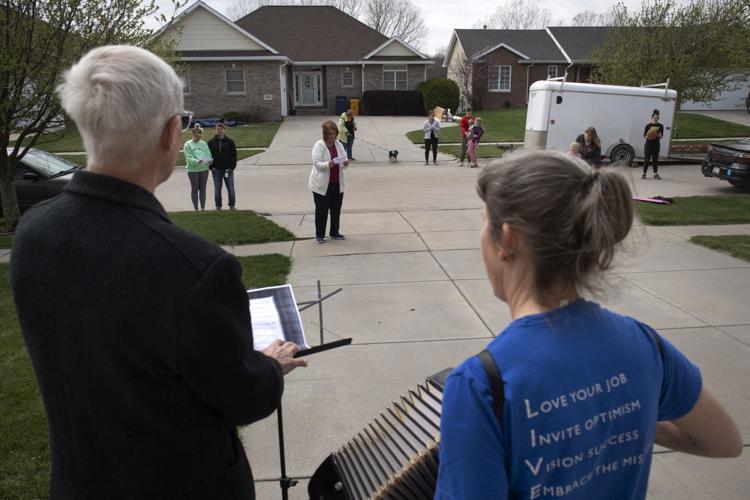 Masks on a walk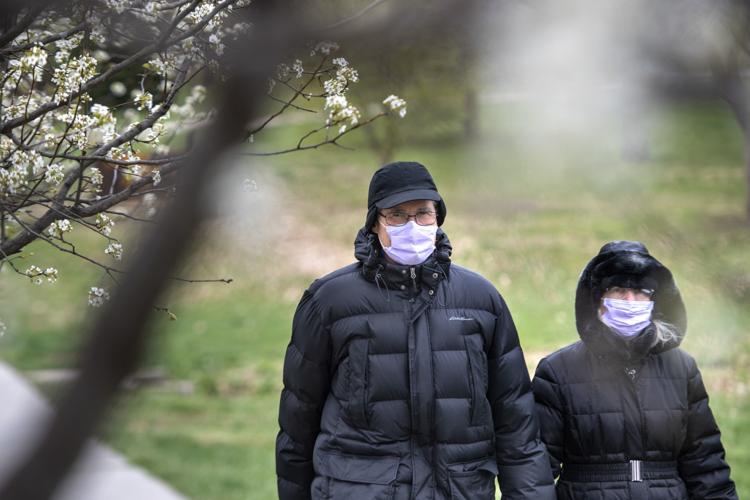 Watch: A timelapse of the mural at Saro Cider
Heroes sign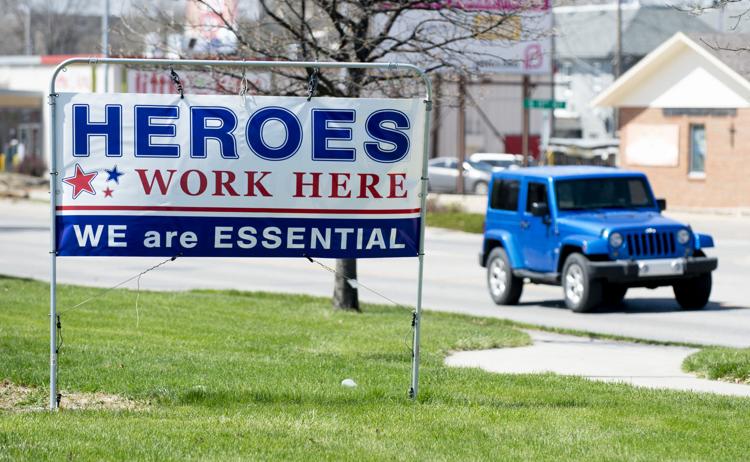 Watch: Hand sanitizer rolls off Innovation Campus assembly line
No fun here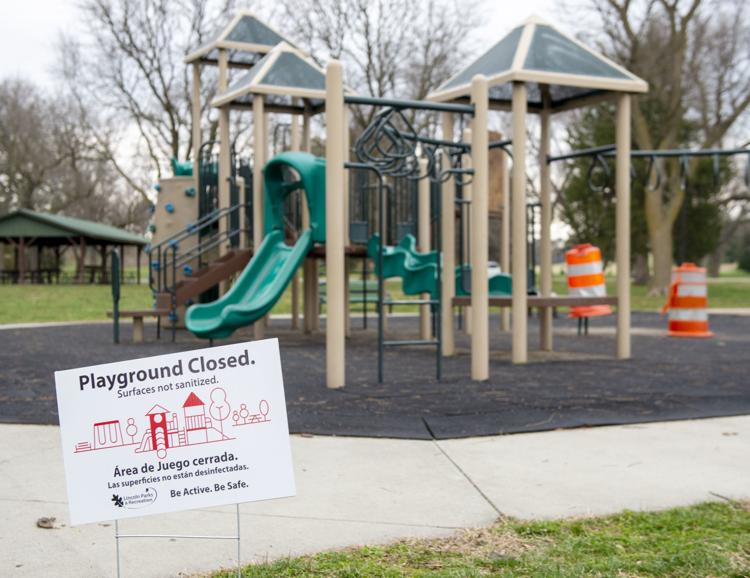 Inverse Parade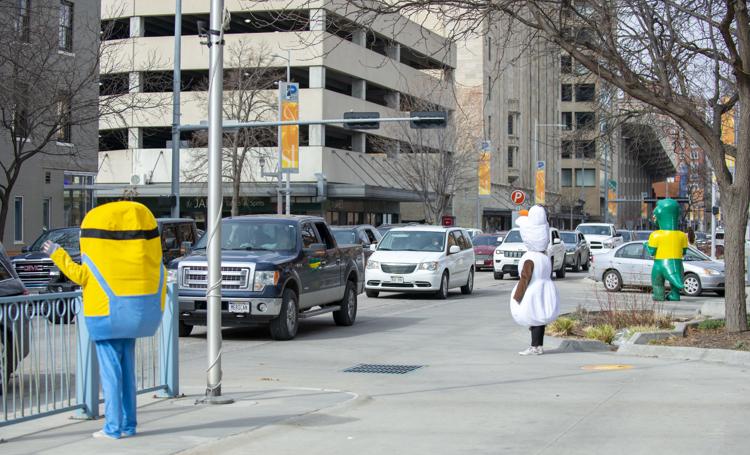 Haymarket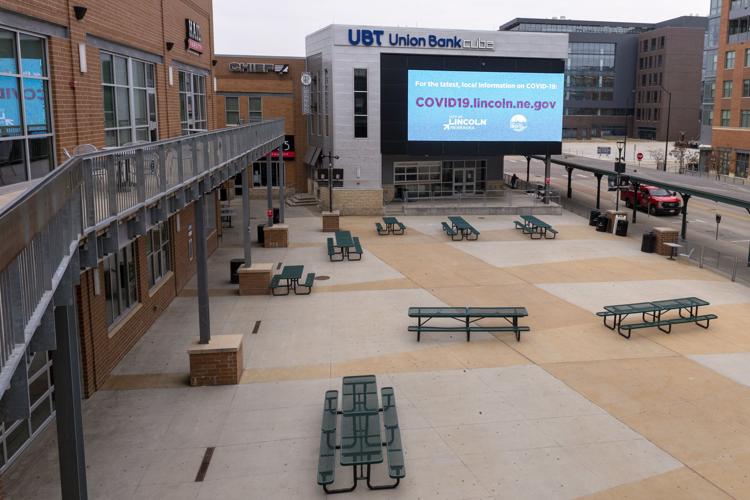 Empty downtown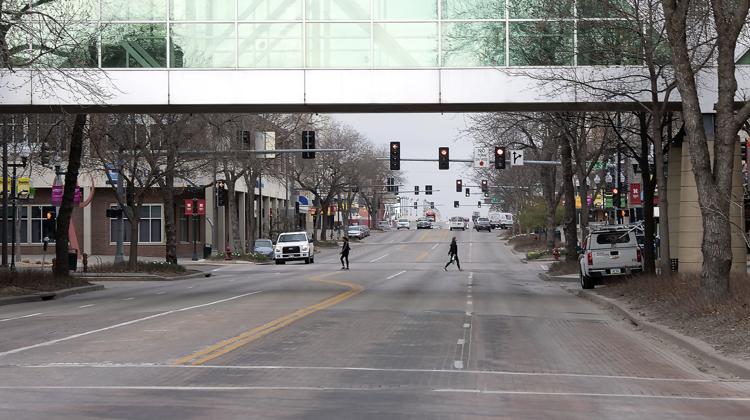 Tower Square sign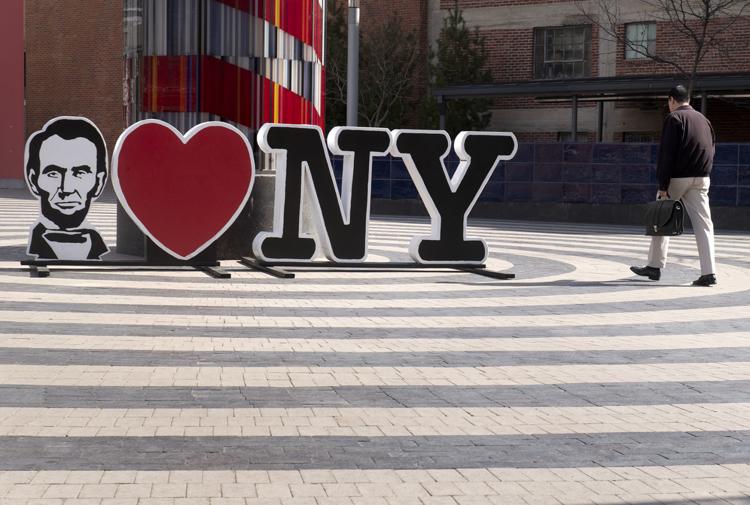 Billboard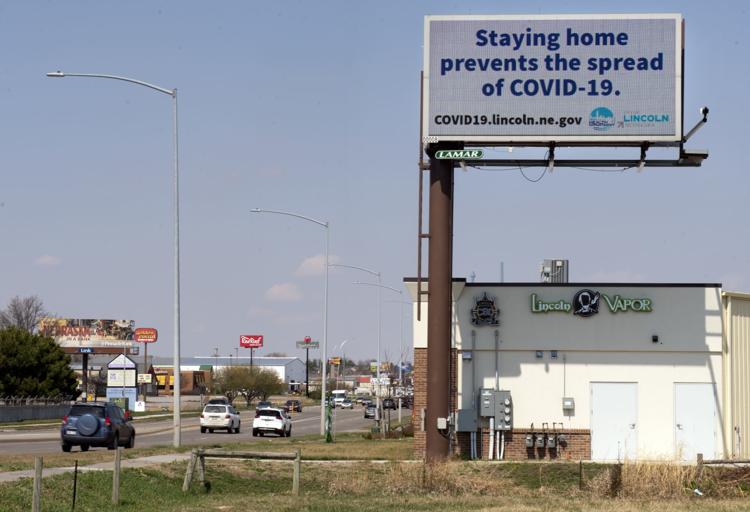 Church services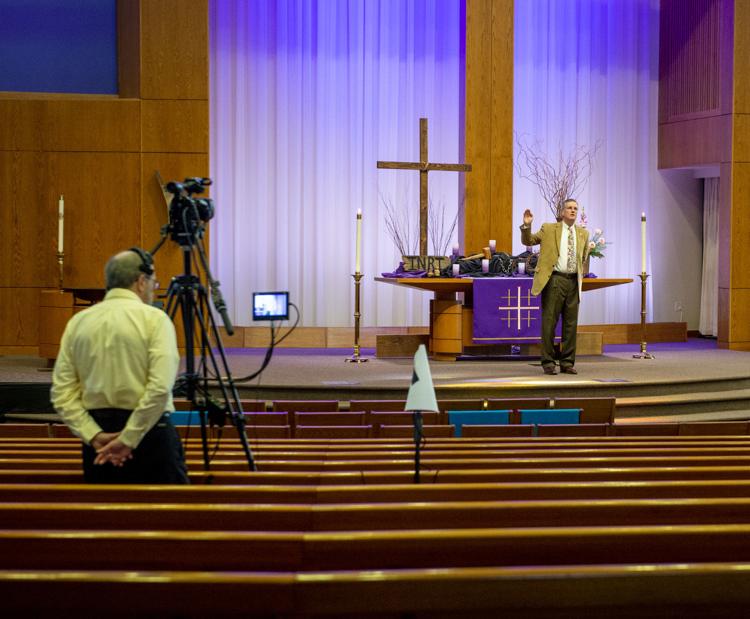 WATCH: Celebrating a birthday with a parade
DoorDash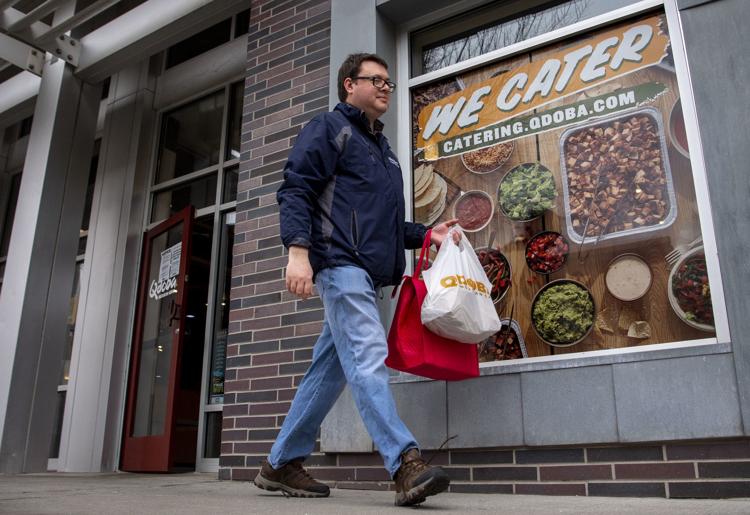 StarTran Ridership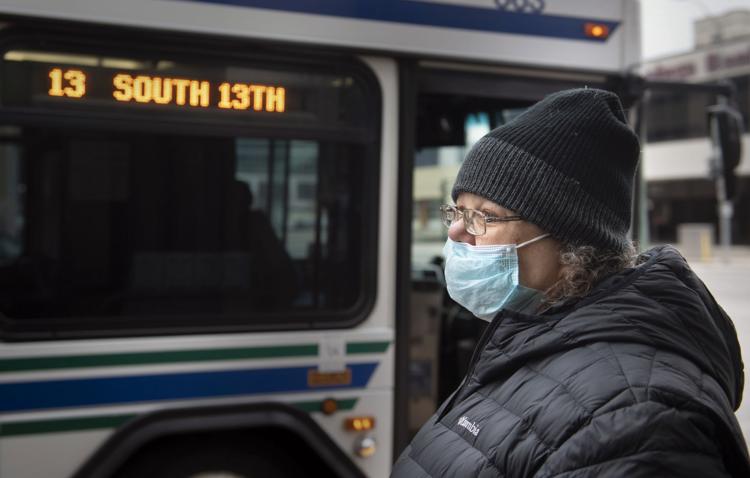 Simpsons in the windows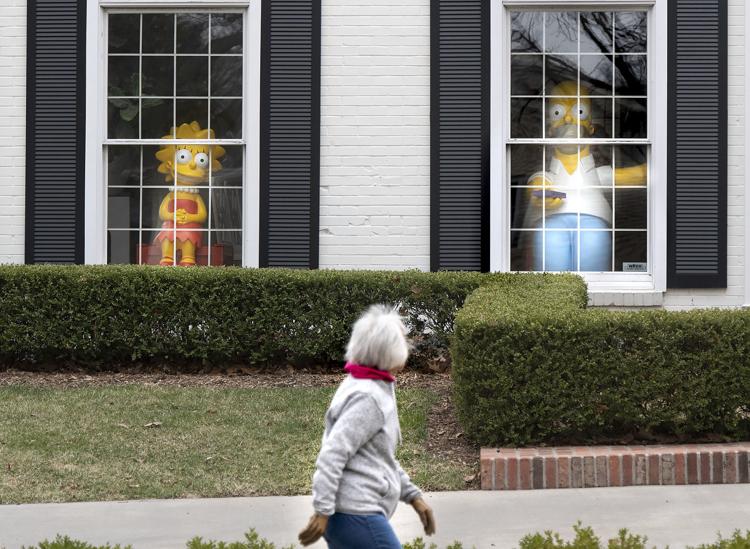 Drive-thru COVID-19 testing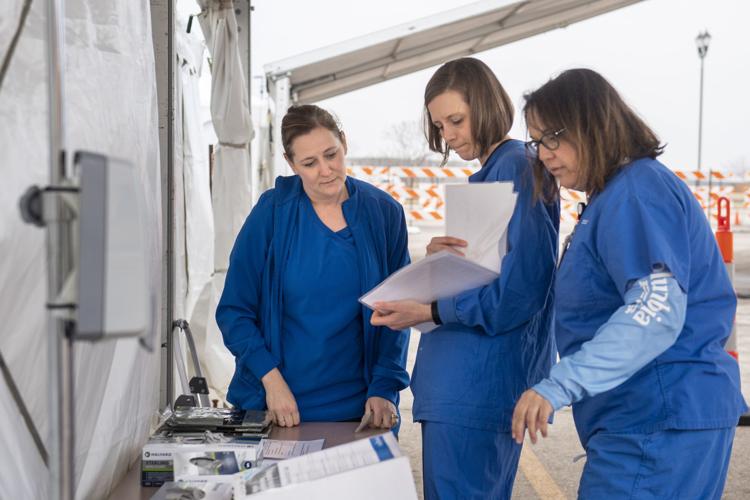 UNL Beekeeping virtual class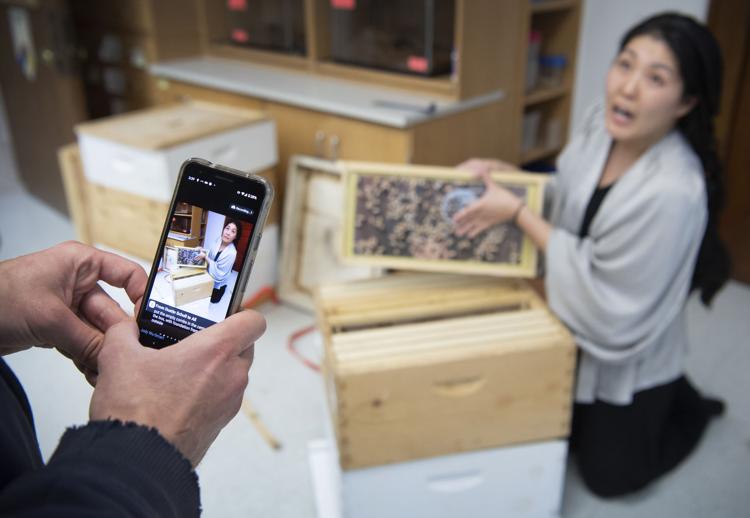 Lincoln Lutheran Online Teaching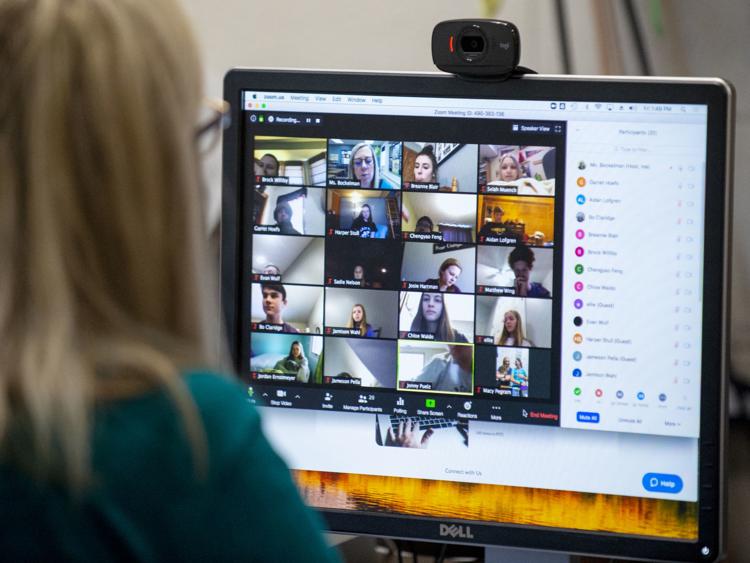 Bourbon Theatre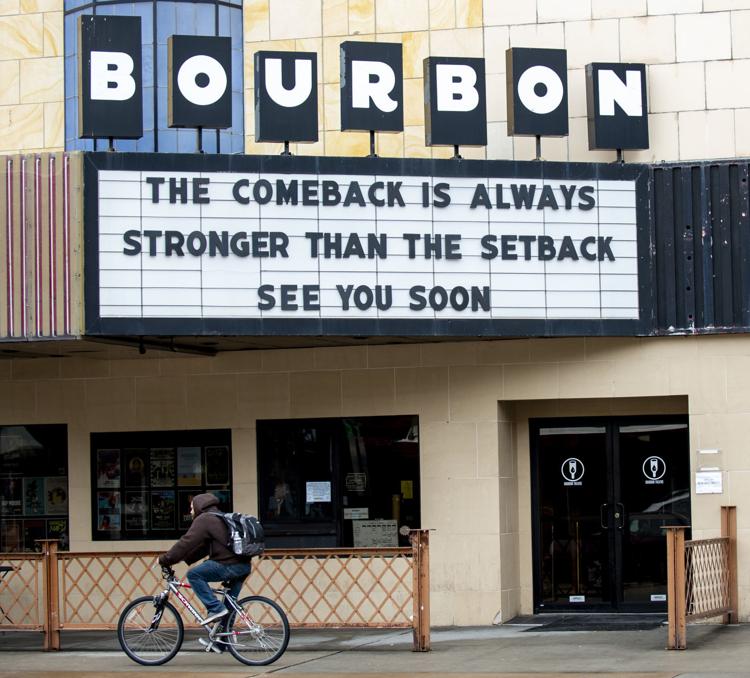 Social Distancing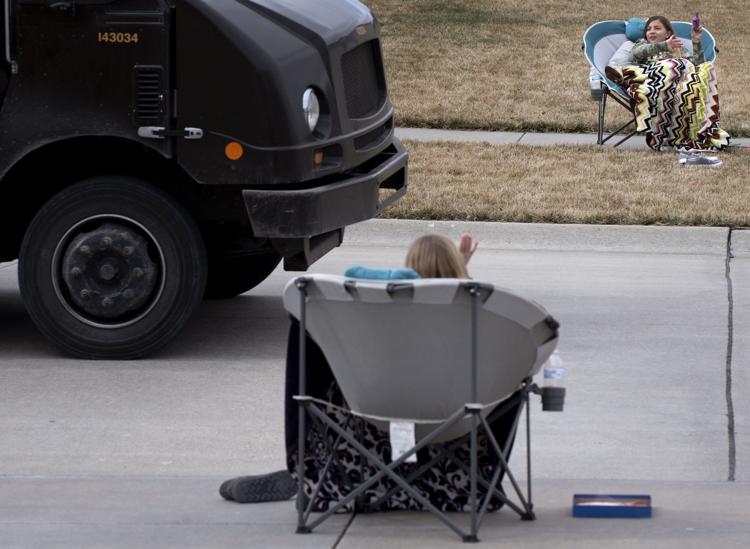 Blue for public health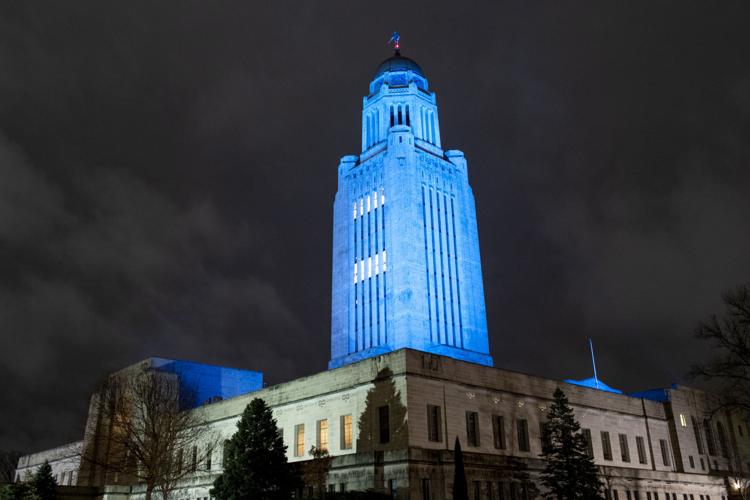 Protecting parents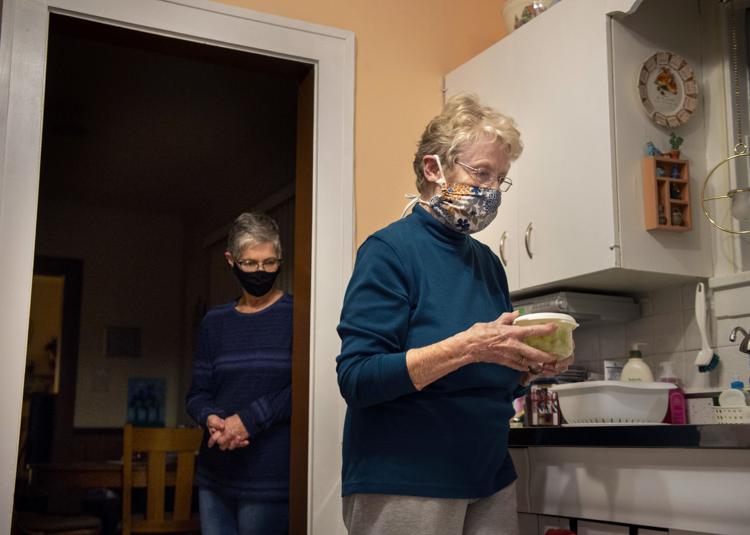 Basketball without fans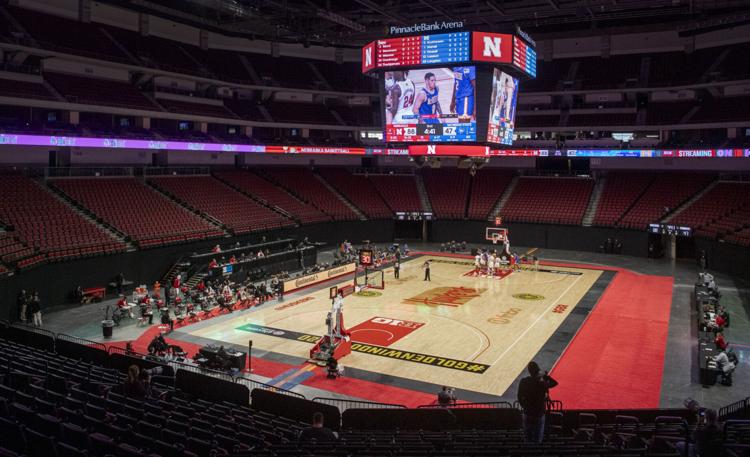 Thanksgiving to go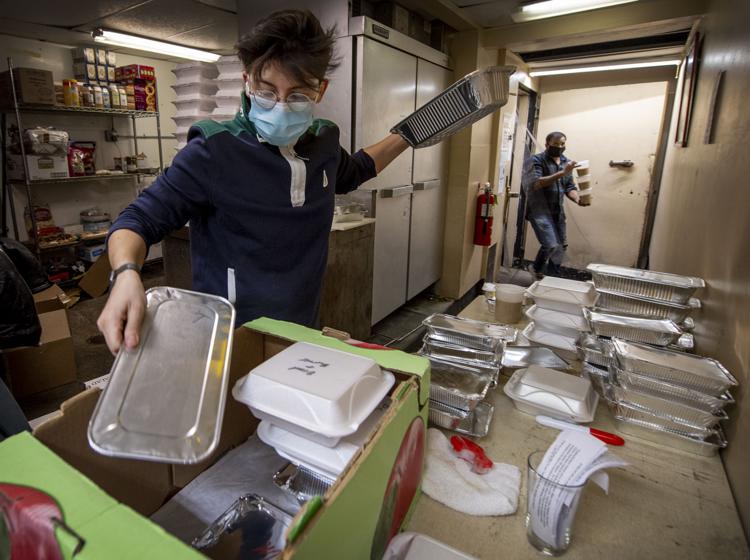 Concerned about COVID-19?
Sign up now to get the most recent coronavirus headlines and other important local and national news sent to your email inbox daily.