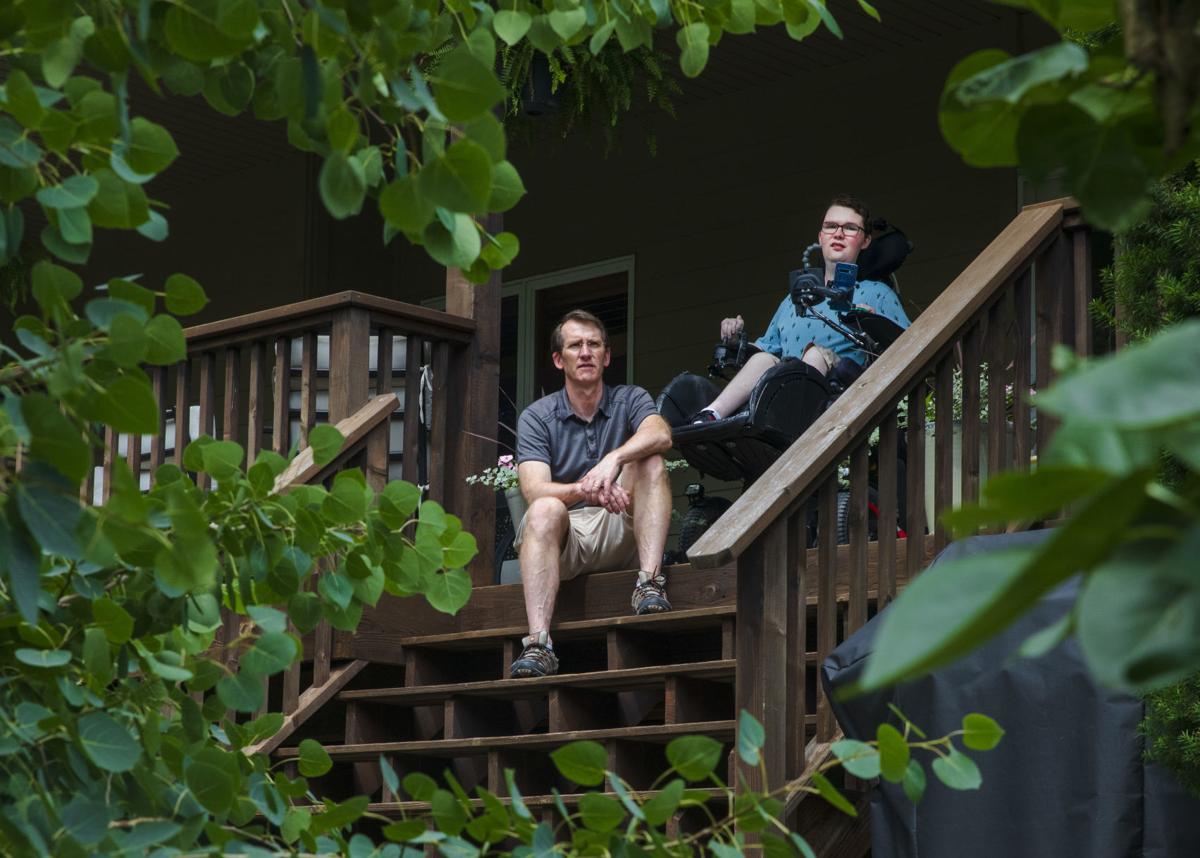 In the mid-1990s — after Brent Toalson realized teaching was his calling and gave up law school classrooms for those at Southeast High School — life dropped a bomb on his young family.
Brent and Colleen Toalson learned their 2-year-old son, Alex, had Duchenne muscular dystrophy, a progressive genetic disease where abnormal genes lead to muscle degeneration.
Their younger son, Ben, was just a couple of months old then and they worried he, too, might have inherited the disease. He did not, thankfully, but life had become a roller coaster with enough unexpected twists and turns that Toalson made a decision with his older son's needs in mind: to teach social studies part-time at his alma mater, the place he'd returned after college and a short stint in politics.
He spent the next two years teaching and sponsoring the student council in the mornings, devoting afternoons to his baby and a toddler staring down a future full of physical challenges.
But the boy with brown hair and hazel eyes gave something to his dad, too: inspiration for a Southeast student council project that would give the city its first wholly accessible playground at Antelope Park, a state-of-the-art space and the only one of its kind in the region.
The student council raised $25,000, helped secure the remaining donations to supplement the city's contribution and cover the $430,000 cost. One of those students would go on to lead the city's parks and recreation foundation, and a 2-year-old Alex would tell a reporter that, now that his dad built him a playground, he was going to build him a house.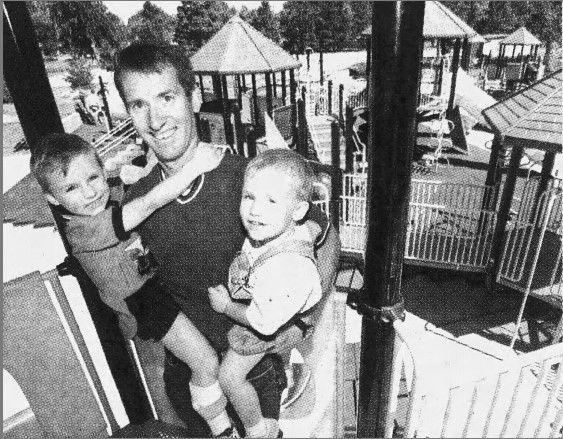 Fast forward to 2020, when life dropped another bomb, this time in the form of a pandemic, and Toalson again found himself thinking about his oldest son.
That toddler is now a 24-year-old University of Nebraska-Lincoln graduate student studying genetics and living in the open, accessible space his father designed for their home two decades ago. His younger brother is a student at UNL and Toalson has his dream job as principal of Southeast.
But the decision by Lincoln Public Schools to bring staff and students back to school in the fall, Toalson worried, would pose too great a chance that he could expose his son to the virus.
So the roller coaster took another turn and the Southeast principal decided to retire, a fitting bookend, Toalson figures, to a career influenced by the needs of a son who's been an inspiration his whole life.
"At the time (Alex was diagnosed) they told us he might live to be 20. Now he's (almost) 25 and so every day for us with Alex is a blessing," he said.
Toalson grew up in a family of educators and doctors and, after graduating from Southeast in 1982, decided to follow the doctor side of the family as a pre-med major at Northwestern University.
His fear of needles and penchant to faint at the sight of blood convinced him it was probably not the right path, and, after a summer teaching windsurfing at a military base in the Bavarian Alps, Toalson transferred to the University of Kansas.
Anti-apartheid protests and calls for American schools and corporations to disinvest in South Africa on college campuses sparked a passion for social justice in Toalson. He joined in the protests, spoke out about anti-gay sentiment and co-chaired the student senate's minority affairs committee.
"Things I viewed as socially unjust struck a nerve with me," he said. "I felt I had a voice and an opportunity to use it on campus. It reminds me a lot of what our young people are doing today, protesting injustice."
He left KU for UNL, where he earned a bachelor's degree in political science and then landed a job on Bob Kerrey's Senate campaign.
He was inspired by Kerrey's ability to channel his beliefs into action, though the most long-lasting result of his time in politics was meeting a young volunteer named Colleen who would, several years later, marry him.
He started law school, but opted for teaching after a semester. Part of it was the influence of the other educators in his family. Part of it was a desire to make a difference.
"I wanted to do something I knew would have an immediate impact on youth and our community," he said. "The politics of Bob Kerrey and law college were interesting to me, but it seemed the impact wasn't as immediate. I knew I could make a positive difference every day as a classroom teacher."
Toalson found himself back at Southeast in 1991 and he taught social studies there for 16 years — including the two years he worked part-time — before becoming an associate principal at Lincoln High in 2007.
His time there opened his eyes to working with a diverse student population, he said, invaluable experience for returning to Southeast as its principal in 2012 because his school was undergoing a significant shift in demographics.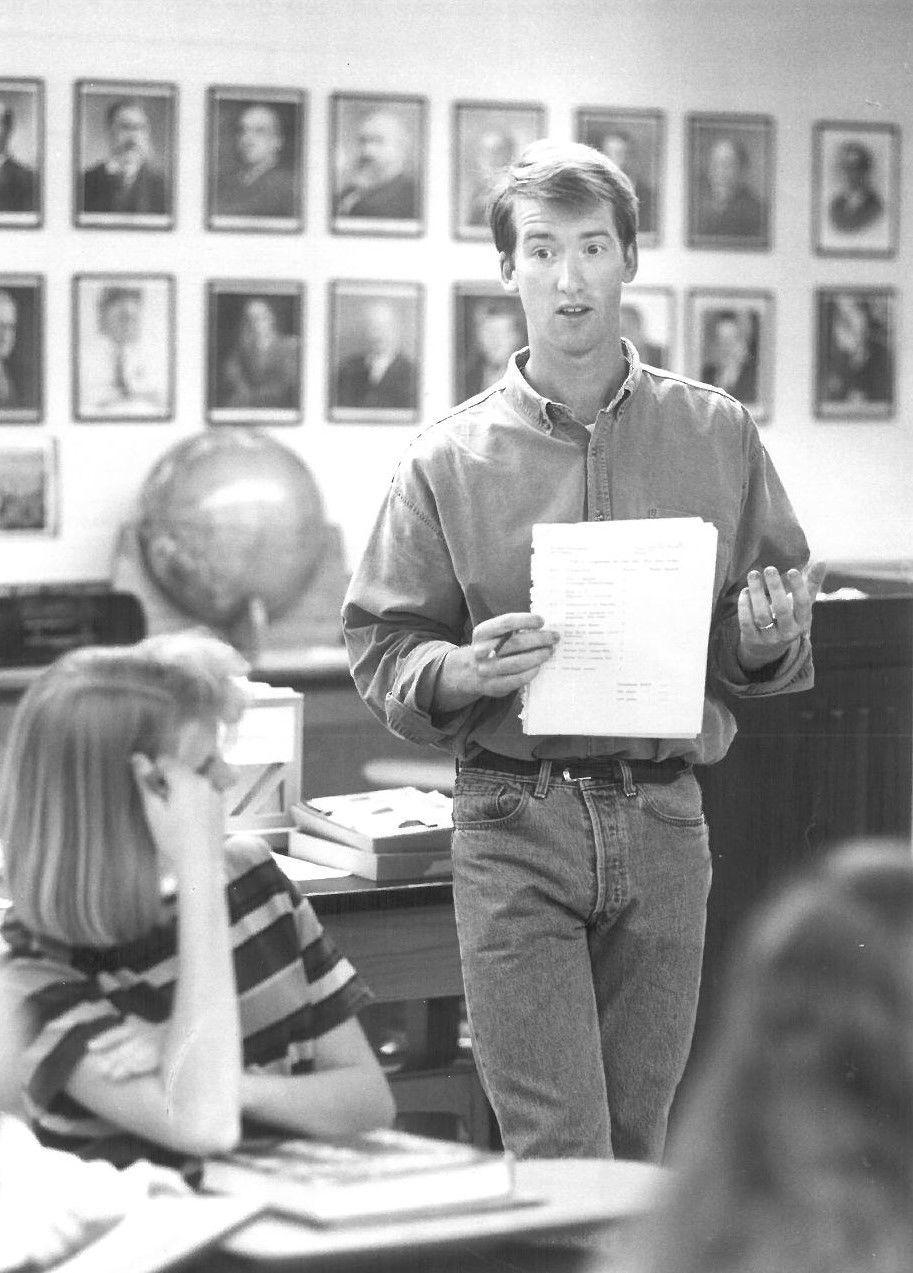 When Toalson left for Lincoln High, 12% of the Southeast students were ethnic or racial minorities and 20% participated in the federal free- and reduced-lunch program, the primary gauge of poverty in schools. By 2012, students of color comprised nearly 20% of enrollment and more than 30% were eligible for the federal lunch program.
Pat Hunter-Pirtle, who Toalson replaced as principal when he became director of secondary education, said Toalson is thoughtful, community-minded, analytical and always puts students' needs first — and his experience at Lincoln High helped make him the right person to lead his alma mater. 
"You just can't find a better person," he said.
At Lincoln High, Toalson's ideas of equity began to jell, including a conviction that excellence is an equity issue that does not look the same for every student and cannot be defined only by state championships and national merit finalists.
Ultimately, he said, helping students achieve comes down to building relationships, listening and having high expectations, making sure students understand they are capable, that mistakes don't equate to failure and that teachers believe they can meet their high expectations.
When he came back to Southeast, he started an after-school program with Lighthouse called Knight House and another program called Knightly Success to help students struggling academically.
And as the racial divide in the country widened, seeping into the walls of Southeast, Toalson looked for ways to eliminate the barriers that made students of color feel unwelcome, unheard.
"What's been most helpful to me is to give them a voice," he said. Listening to teens describe what it's like being African American students led him to form student focus groups that talked to teachers, to begin using restorative practices in the school and organize a peer mediation group. 
"You can't lead a school in today's world without understanding the importance of race, ethnicity and identity in our young people's lives," he said.
Before school doors closed in March to slow the spread of the coronavirus, Toalson brought a group of students together to talk about starting a club focused on diversity and activism, not replacing the existing clubs for different ethnic and racial groups, but offering a chance to address issues common to all those groups.
Avery Lambert, who will be a senior this year and a part of the new group, was impressed — and surprised — as a freshman when Toalson knew her name. And she was even more impressed that he reached out to her and other students of color, listened to them and wanted to make things better. 
"I've never had someone reach out and ... actually follow through and make a difference in our school so we can make it a better place," she said. He told them he wanted them to be the change. 
"That was really empowering," she said.
When Black Lives Matter protests sparked by George Floyd's death in Minneapolis erupted around the country and in Lincoln, Toalson met virtually with staff to talk about how to support students, and he brought that same group of students together over Zoom.
Avery, who'd been a part of those protests, said it was important to her to hear him say he supported her and others protesting.
The students, Toalson said, want to keep the momentum surging through the country going.
"When we met last week there was an incredible amount of passion," he said. "They felt a sense of empowerment and duty to be these positive role models and agents of change."
Tanner Penrod will replace Brent Toalson, who is retiriing at the end of August.
He's excited to see where the group goes, though he'll not be in school this fall. At 56, he's eligible for retirement and family has always been as important as his passion for making a difference in his students' lives.
So he'll find new ways to do that, he'll support their youngest son in his final year of college, and spend more time with Colleen and the young man who, years ago, inspired an early highlight of his career.
"In some ways it was like, why wouldn't I do this? I have the chance to stay home and care for my son."
Photos: Lincoln during the pandemic