As Lincoln Public Schools launches into remote learning in earnest next week, it will abandon letter grades for a pass/fail system for all middle and high school students' assignments and final grades.
"During this fourth quarter, our emphasis is on learning, student learning; it is not on grades," said Matt Larson, LPS associate superintendent of instruction. "Our primary priority is to ensure that seniors who are on track to graduate graduate at the end of this semester and that all other students are prepared to enter courses next fall."
That means all students will get "satisfactory" or "unsatisfactory" grades on all fourth-quarter assignments and on their final class grades. For semester-long classes, students have the option of using their third-quarter grades if they wish, Larson said. A special Coronavirus Pandemic Closure designation will be noted in their transcripts.
There will be no academic honors next fall, which are based on performance from the previous spring semester, and class rank for seniors will be based on first-semester grades. LPS decided some years ago to phase out class rank and instead give honors of distinction, and the class of 2020 is the last one to use class rank.
Larson said administrators decided to use the first-semester grades for final class rank standings because most students have already submitted scholarship and college applications and used the first-semester rankings.
Students taking e-learning classes will follow the same grading system, and LPS ramped up its online classes for seniors who might need them to graduate.
District officials are still working through how grades will work for elementary school students. Because all this is new, Larson stressed they may need to make adjustments in the procedures as they move forward if issues arise they didn't foresee.
In addition to allowing administrators to work through the details of remote learning for 42,000 students across the city, the two weeks of review last week and this week give students an opportunity to catch up on missing work from third quarter, Larson said.
Teachers have been working with seniors who had failing or incomplete grades in an effort to help them get ready to graduate, Larson said, but all students have until April 10 to work with teachers to turn in missing assignments or do other work to raise their third-quarter grades.
Equity issues are a top concern, Larson said. Not all families have reliable internet access, special-education students won't have the same support as they did at school, it is difficult to ensure academic integrity in a learning situation so different and students can no longer stay after school or pop in to see a teacher at lunch to get help.
That's why administrators landed on the pass-fail system, Larson said.
"It will be a challenge to engage each and every student," Larson said. "When you're not holding school in the physical sense, it's hard to make sure students have what you'd call regular attendance, regular engagement. All those contacts will become more challenging for us."
Pat Hunter-Pirtle, LPS director of secondary education, said innovative work teachers are doing to reach students in the coming weeks will have longer-term benefits.
"That will strengthen our teaching as we head into next year," he said.
Students in the International Baccalaureate program and those taking advanced placement classes began covering new material this week, Larson said. Exams for the IB program have been canceled, and the AP tests necessary for students to get college credit, being developed now by the College Board, won't include material covered as schools across the country began to close.
The majority of LPS students will begin new coursework next week. Here's a brief breakdown of how it will work:
* Grades pre-K through fifth: Will watch lessons videotaped by district curriculum specialists, rather than classroom teachers, though classroom teachers will record short introductory videos for students. Students can watch the videos on the LPS website, on the public-access television channel and, for grades 2-5, on Google Classroom. Related activities will be available on the LPS website. Teachers will try to anticipate questions students might have and give additional help through the online grading system or e-mail. There also will be some instruction in classes such as art, music and P.E.
* Secondary students: Teachers will post lessons on Google Classroom.
* Zoom: Teachers can use Zoom to video-conference with students, letting classes know when they can log on to discuss material and ask questions. Unlike some smaller school districts, LPS will not conduct classes via Zoom at particular times, and any Zoom conferencing will be optional.
* Communicating: Teachers will all have online office hours when students can reach them to ask questions and will communicate with students and parents via e-mail or through the online grading system to which all parents have access. Older elementary and secondary teachers will also communicate with students through Google Classroom.
The work district officials are doing now can be used in years to come in times of crisis, Joel said.
"We are in a pandemic, and there is no playbook for this, but I do believe we are developing a playbook."
Videos, photos: Creating community amid crisis
The show went on … a month early
Switching to hand sanitizer
Coffee for health care workers
Homemade masks for the mission
Red Cloud's parking lot graduation
Lunch date with a squirrel
Guard helps Food Bank of Lincoln
Red carpet for essential workers
Nebraska Strong PSA
Nebraska National Guard flyover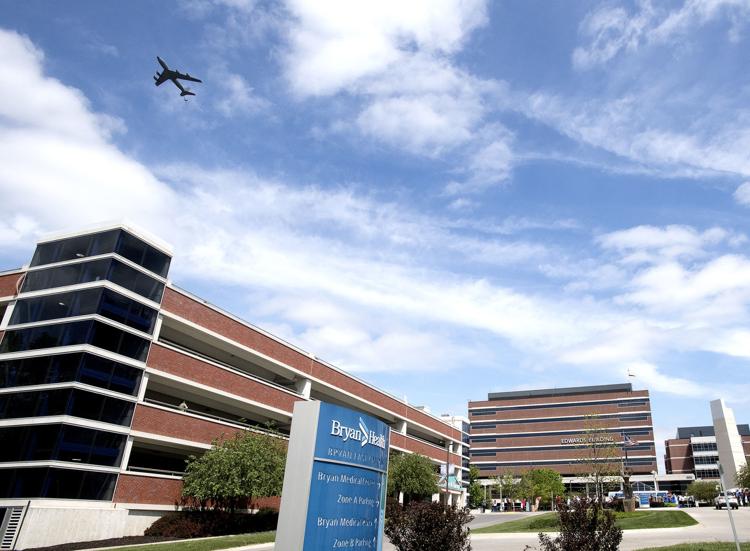 Lincoln East return and retrieval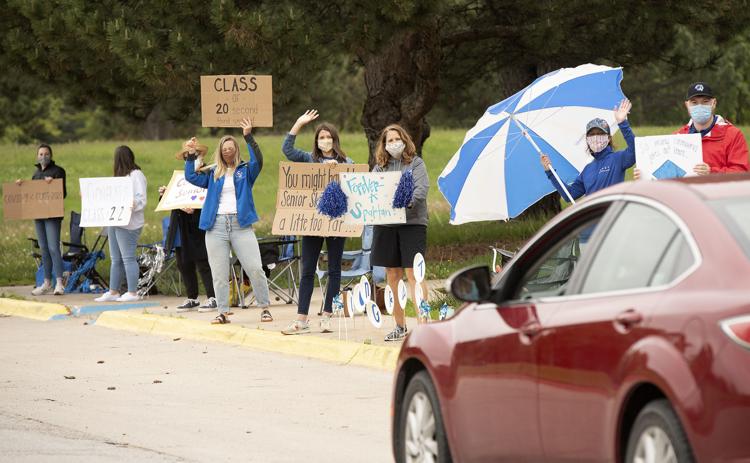 Watch Now: Screamers performance at Hillcrest Firethorn
Asian Center connecting with those in need
WATCH NOW: Parking Lot Plays
Corrections workers lend a hand
Watch Now: Lincoln churches unite in blessing
Concerned about COVID-19?
Sign up now to get the most recent coronavirus headlines and other important local and national news sent to your email inbox daily.