The Lincoln Board of Education on Tuesday moved a step closer to a bond resolution, a formal step needed before it can call a special election in February to ask voters to approve $290 million in bonds to pay for a host of building projects.
Despite some debate about how much money to include for infrastructure needs — ongoing upkeep such as roof repairs and replacement, redoing parking lots and updating playground equipment — the board agreed to move forward with staff recommendations.
Lincoln Public Schools staff will draft a resolution for first reading by the board Nov. 26 and a final vote Dec. 10.
The projects include building two new, smaller high schools in southeast and northwest Lincoln and a new elementary school in northeast Lincoln; major air-handling and codes renovations to Park Middle School and Everett Elementary School; and athletic complexes at the new high school sites.
Other updates and renovations include an addition for preschoolers and kindergartners at Arnold Elementary and classroom additions to Wysong Elementary and Scott Middle School.
Tuesday, the board agreed it should request $290 million — the top end of a range that LPS officials have been discussing for months, made possible by favorable interest rates.
If voters approve that amount, LPS officials estimate the total proceeds available for the projects — minus expenses — would be $281.5 million.
That's $7.5 million less than cost estimates of the projects, but LPS officials say they have $6 million available in depreciation funds that can be used to pay for infrastructure needs and putting artificial turf at existing high school practice fields.
That left the projects $1.3 million over budget, which LPS officials recommended be taken from $17.5 million earmarked for infrastructure needs, reducing it to $16.2 million.
That would bring the total project cost to $287.8 million.
Board member Annie Mumgaard said she would rather see that $1.3 million taken from money earmarked for the new athletic complexes, which will also require private donations.
Using that money instead for repairs and updates would benefit schools across the district, including the schools in the older core of the city, she said.
"A million (dollars) can say a lot," she said. "We talk about (the bond issue) touching every zip code. The way we touch every zip code is through infrastructure. I think that $1 million can make a very large impact of touching every zip code."
Barb Baier, who has been urging her fellow board members to dedicate more money to infrastructure needs, agreed. But the majority of board members said they wanted to rely on the recommendations of staff.
You have free articles remaining.
Building the athletic complexes, as well as putting artificial turf at existing high school practice fields, will cost $24.7 million. The district would contribute $13.1 million and seek private donations for the remainder.
Several board members said the district needed to have enough money dedicated to the project to assure potential donors of its commitment. Operations Director Scott Wieskamp said one donor already has committed more than $1 million.
The athletic complexes will be smaller than Seacrest Field, with the northwest complex used for football, track and baseball; the southeast for soccer and softball.
LPS has spent months working toward this point.
A community task force looked into the district's high school needs and a superintendent's advisory committee made recommendations totaling $460.8 million. The district's earlier recommendations totaled $334.2 million.
Two weeks ago — after several board work sessions and individual meetings with board members — LPS staff came up with the latest recommendation, which eliminated two more new elementary schools and a middle school, as well as advisory committee recommendations for two K-8 schools.
However, the resolution that comes before the board will include all the needs identified by the advisory committee and district in their earlier recommendations. They will be part of a new 10-year plan, with the bond projects in the top tier and other needs in lower tiers. 
If the district saves money on the bond projects, or through refinancing or altering the bond repayment schedule, it can tackle some of the projects in the lower tiers. That's happened with past bond issues.
Several board members said they would want any extra money to go to infrastructure projects.
"I think that should be prioritized," Baier said. "We shouldn't be building new buildings when we're not taking care of what we have."
Because a new middle school is no longer part of the bond projects, Scott Middle School — now the largest middle school with two portables to relieve overcrowding — will get classroom additions. Those additions would begin earlier than originally planned.
Instead of new elementary or K-8 schools in southeast and northwest Lincoln, the district will build an addition to Arnold Elementary for six additional preschool classes and kindergartners and an addition to Wysong Elementary in southeast Lincoln for 290 more students.
The new high schools would be built for 1,000 students — half the size of the existing high schools. But core facilities would be large enough so that future additions could increase capacity to 2,000 students.
Each Lincoln school's ranking in state evaluations
LPS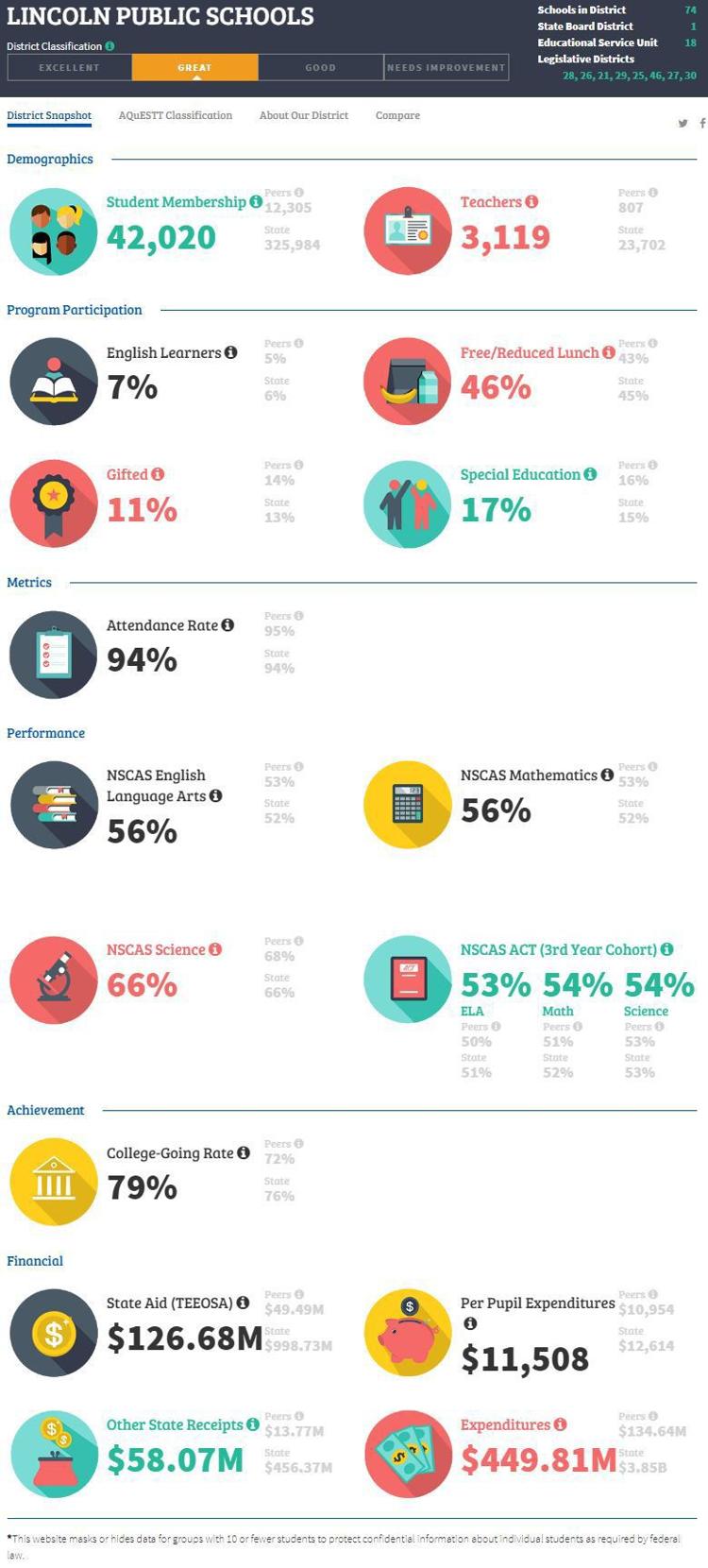 Adams Elementary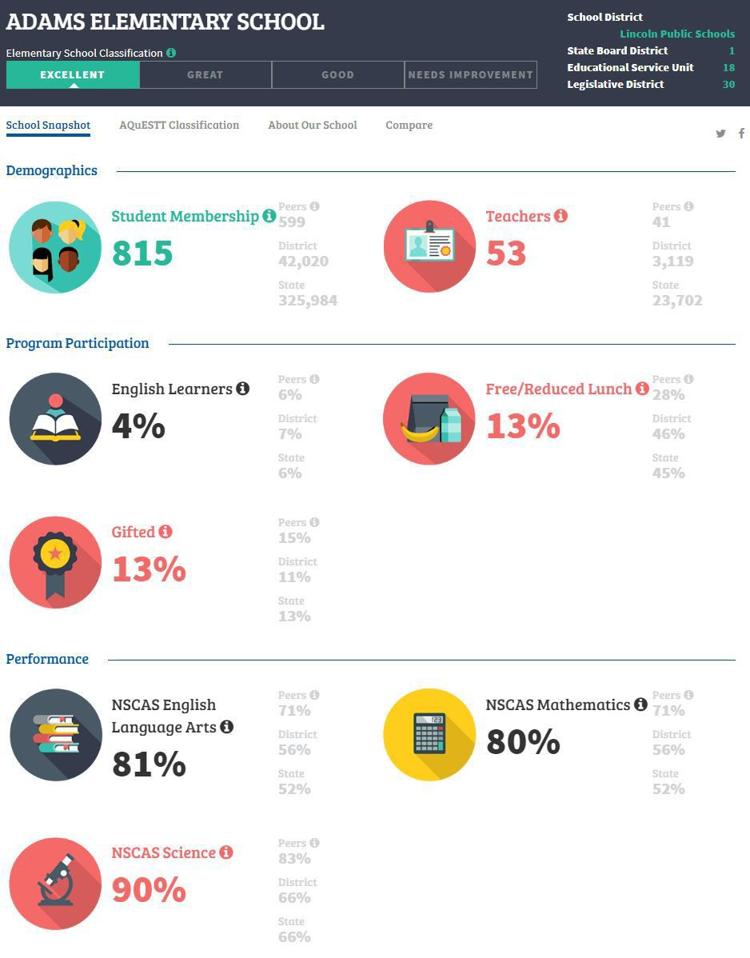 Arnold Elementary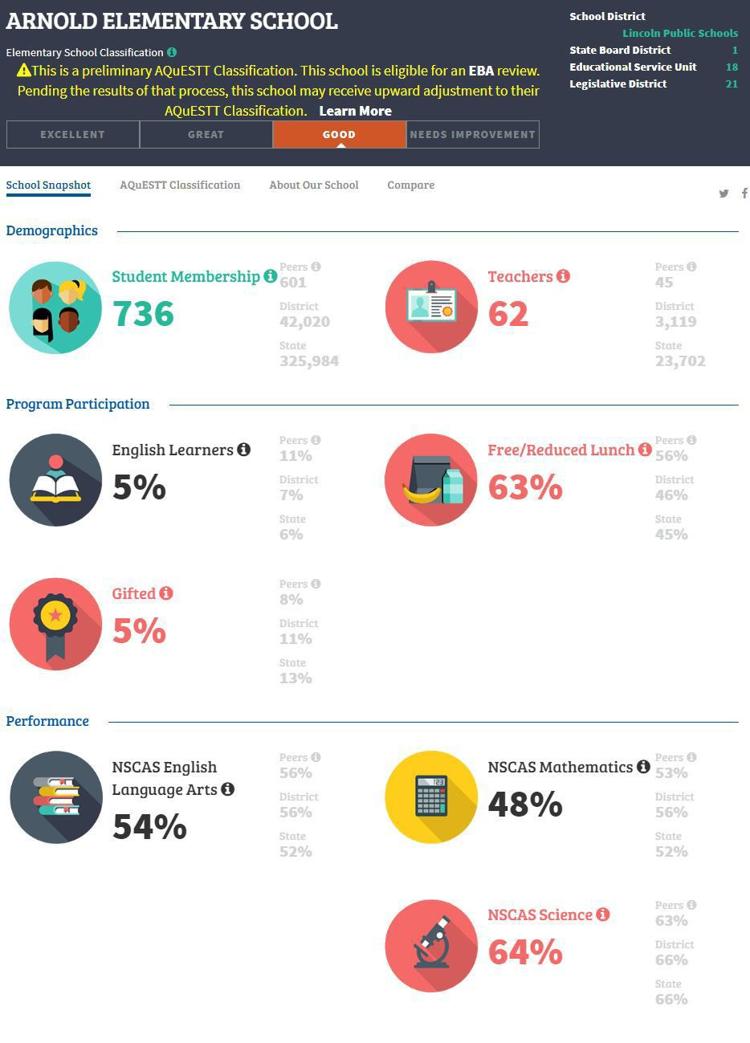 Beattie Elementary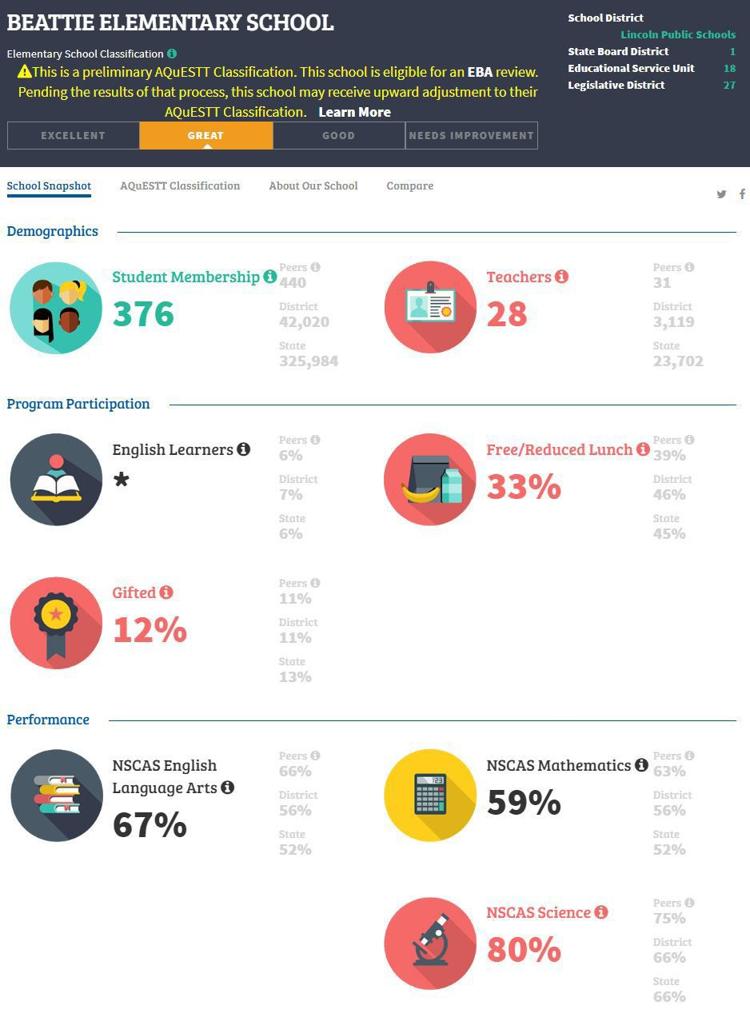 Belmont Elementary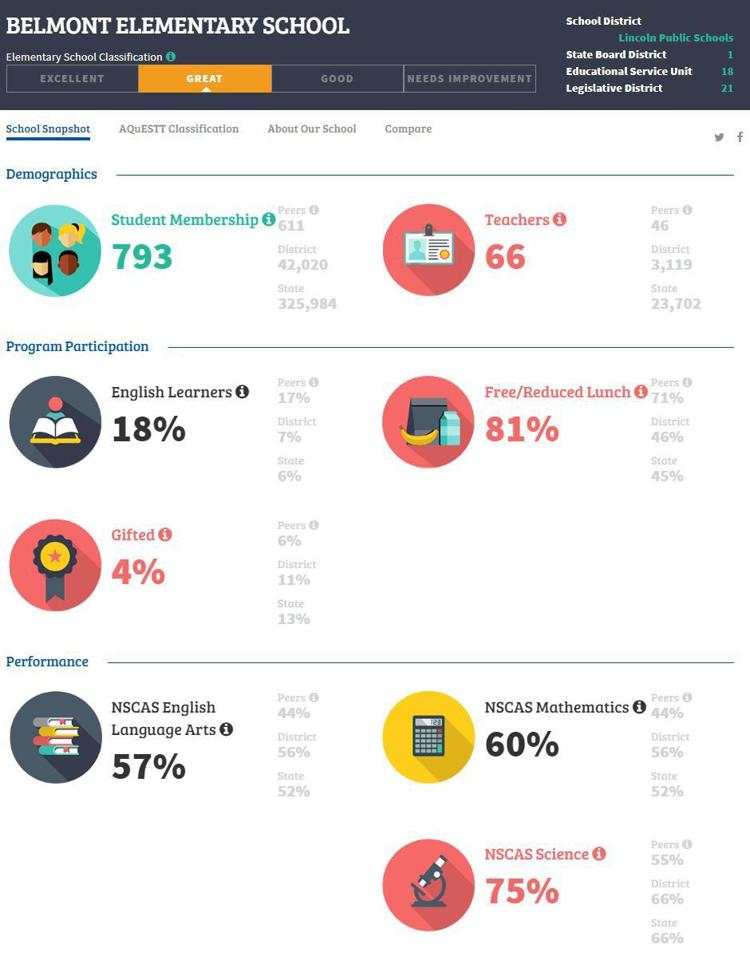 Brownell Elementary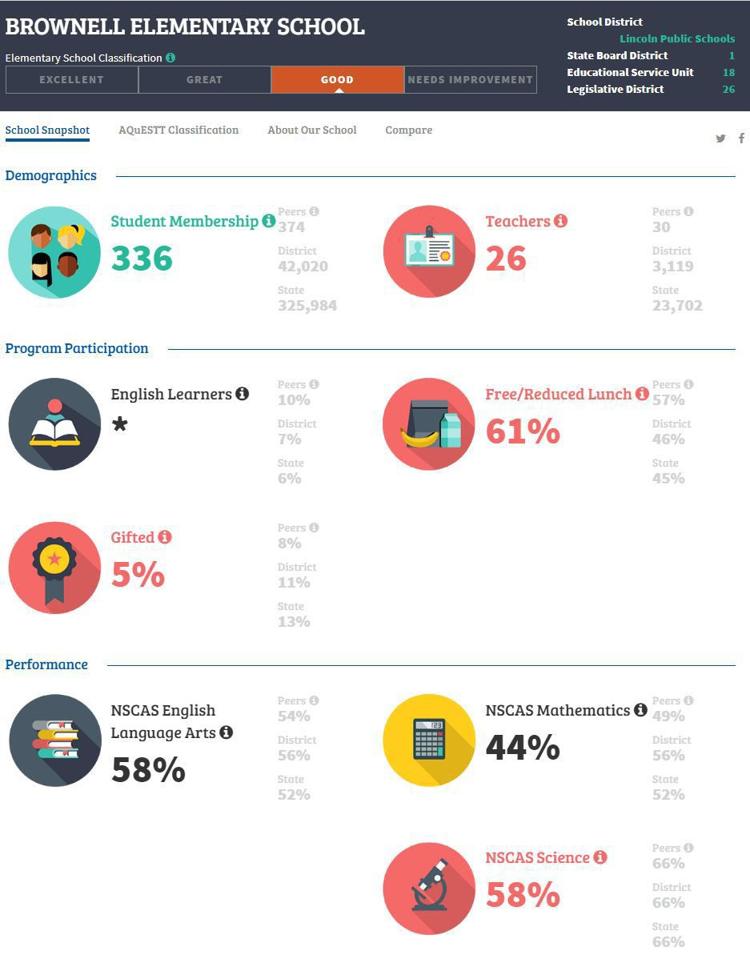 Calvert Elementary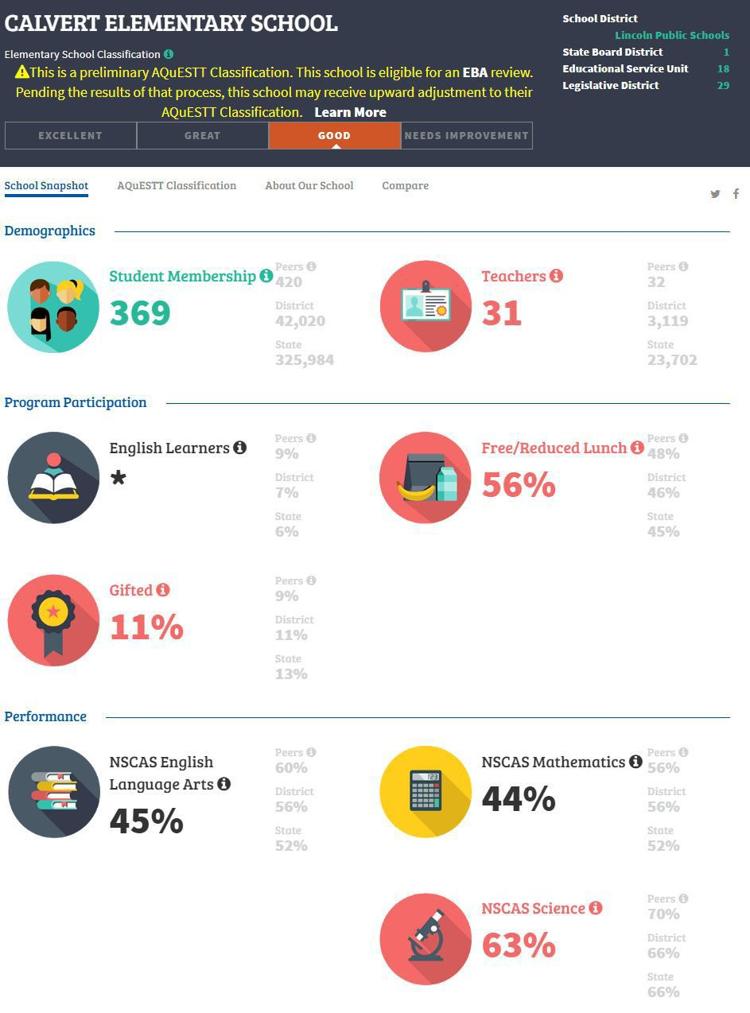 Campbell Elementary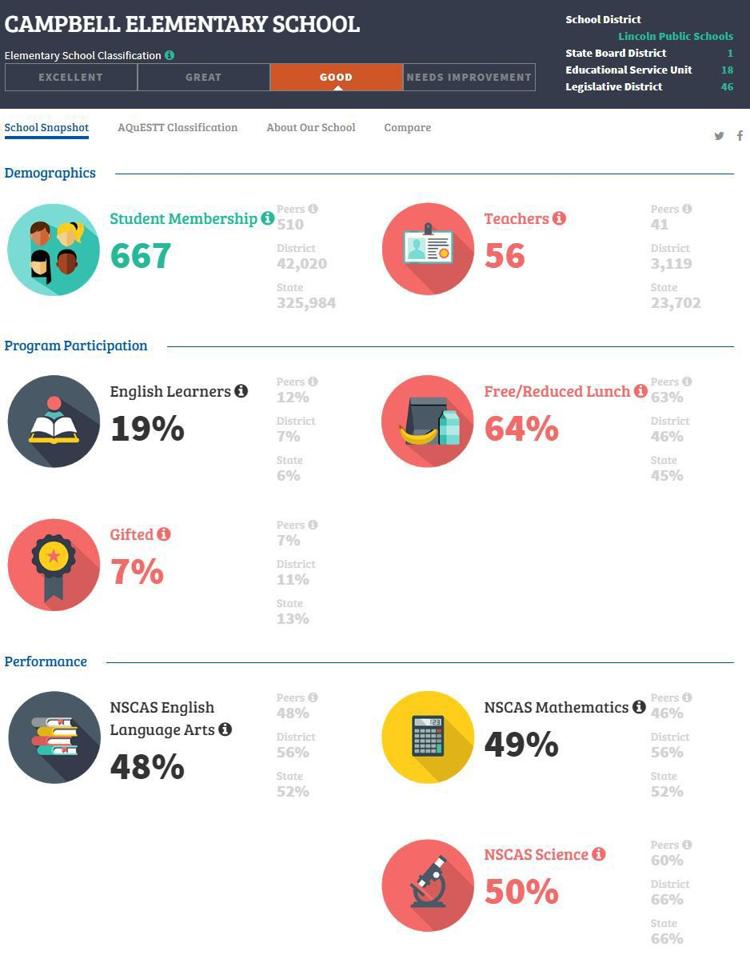 Cavett Elementary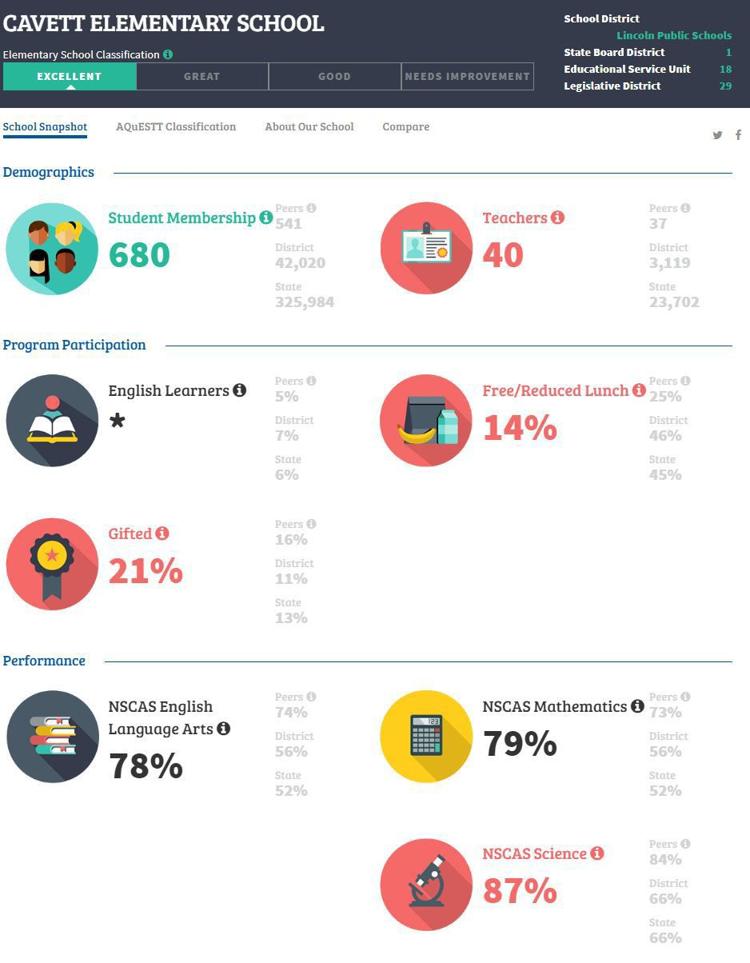 Clinton Elementary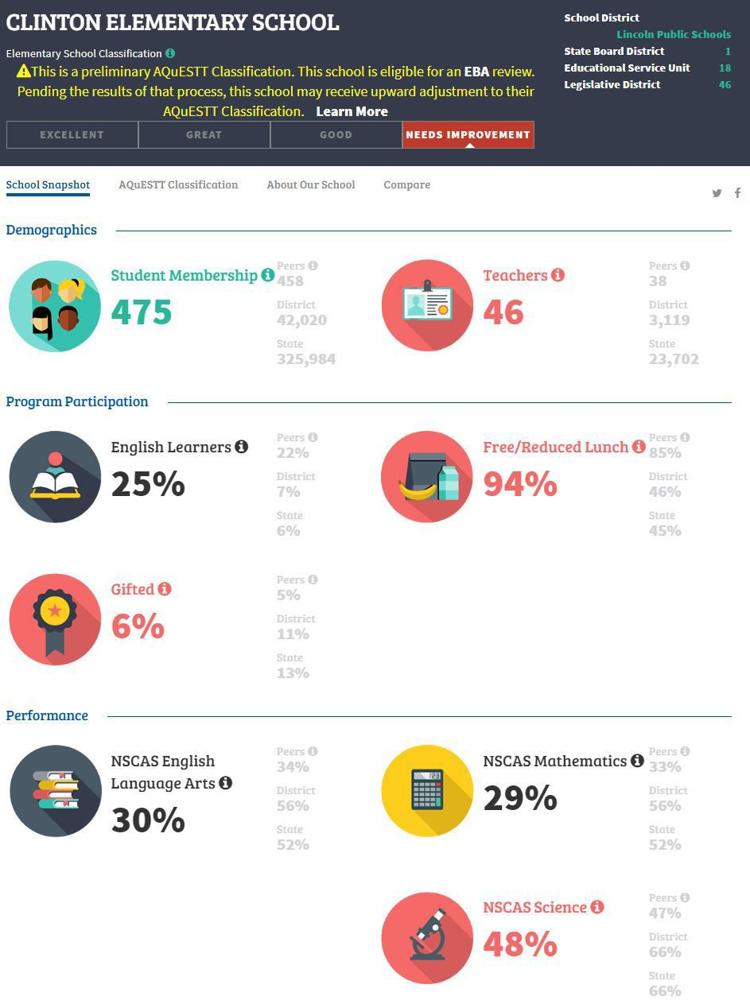 Eastridge Elementary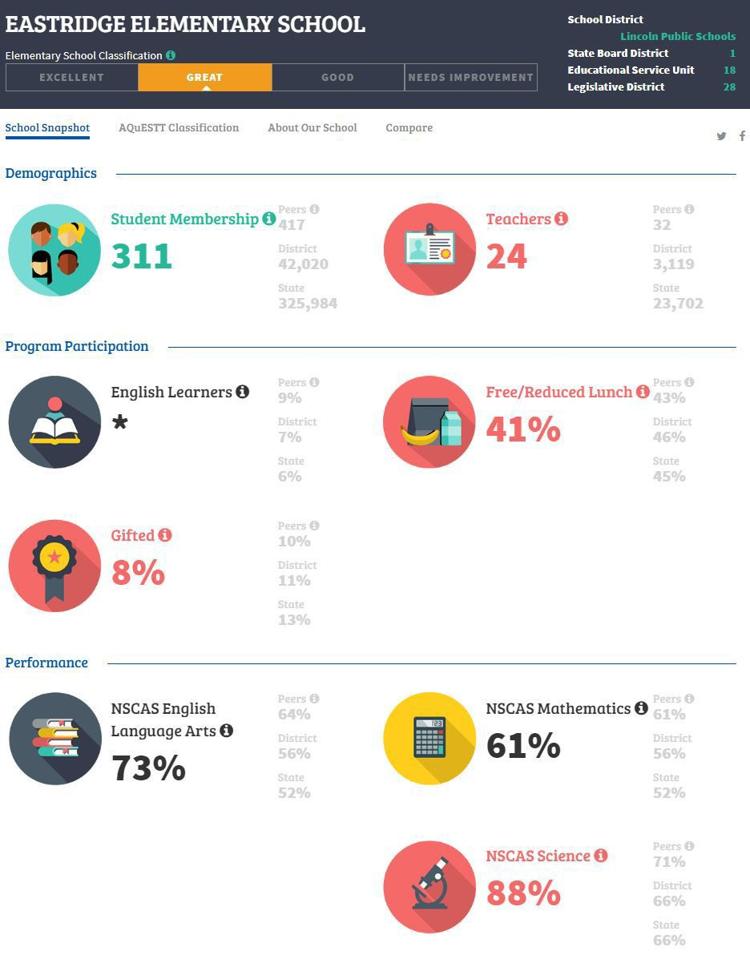 Elliott Elementary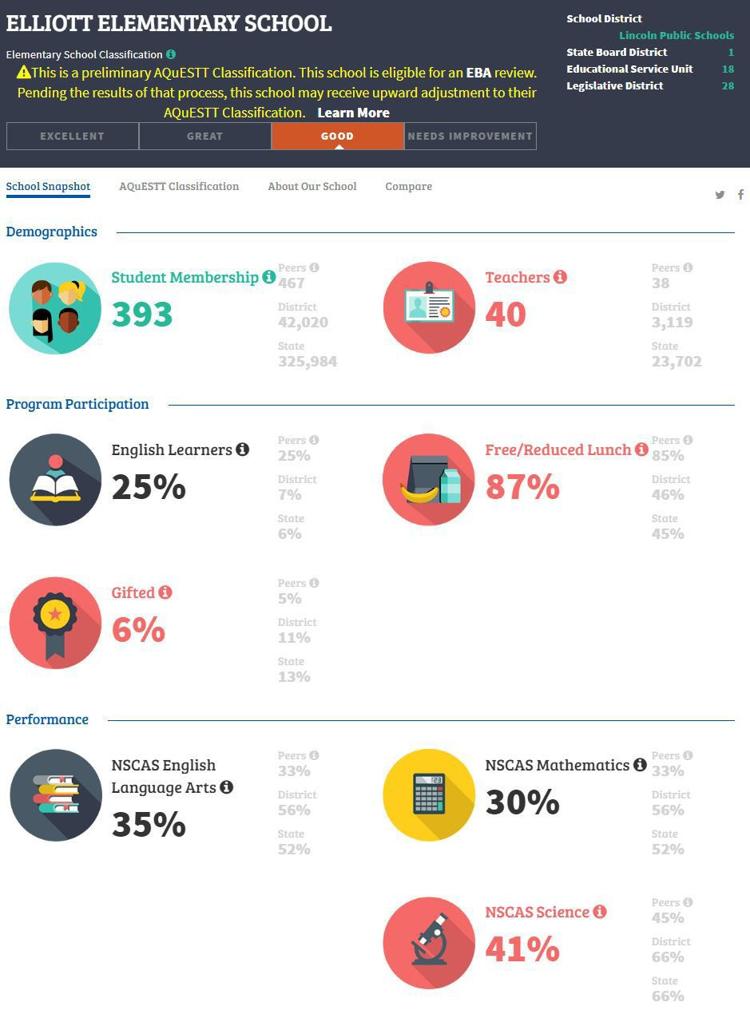 Everett Elementary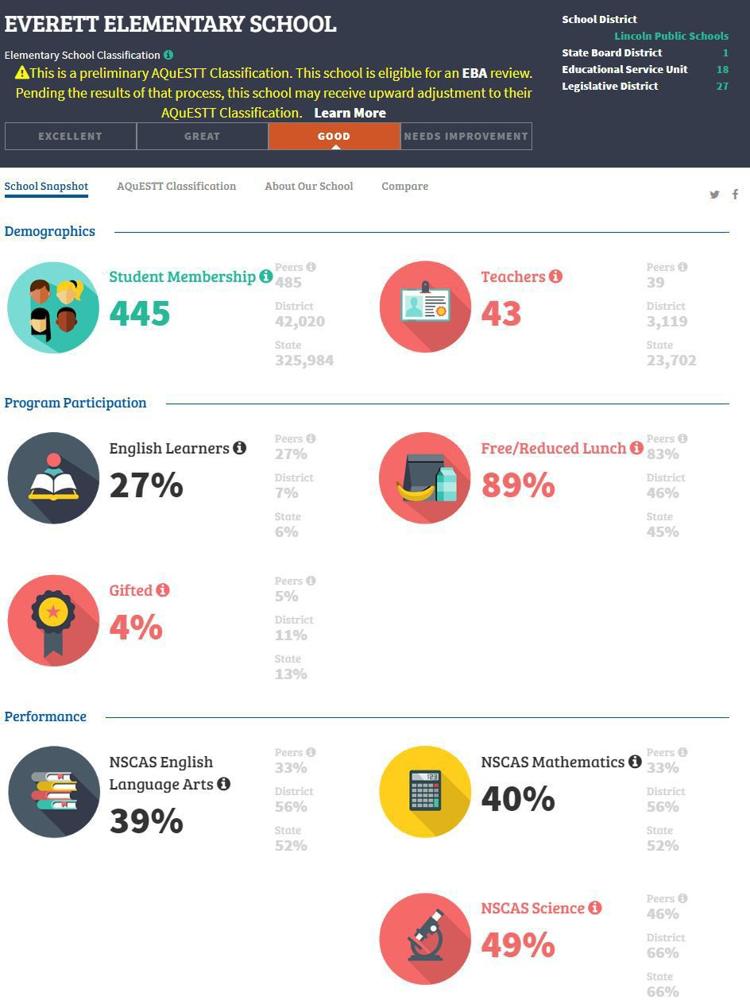 Fredstrom Elementary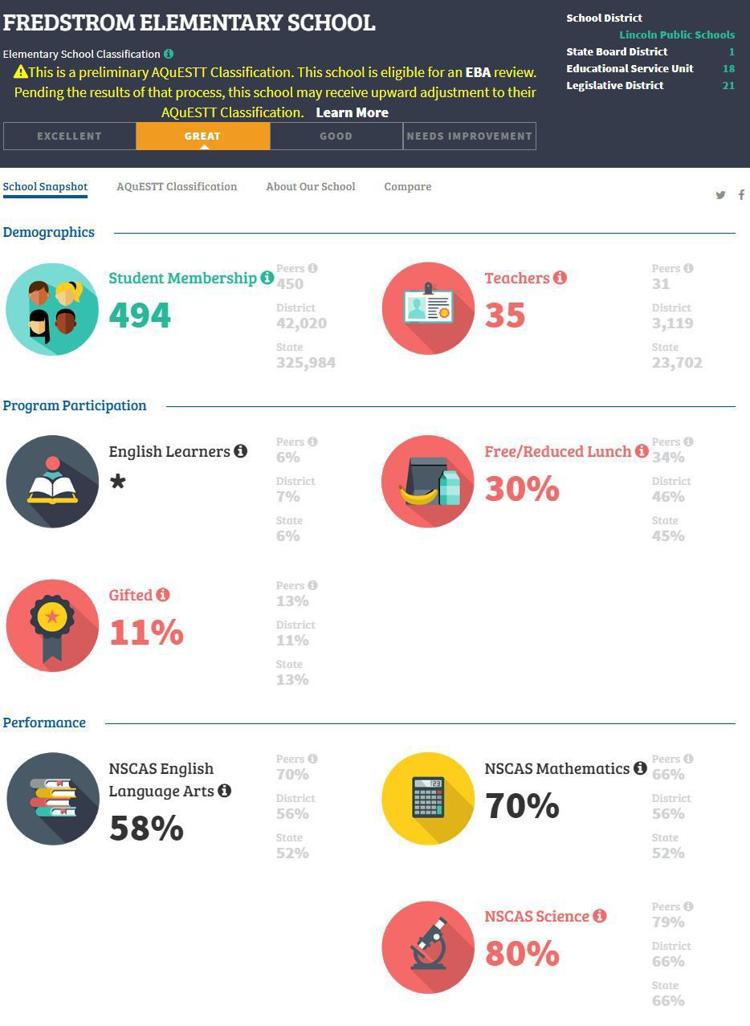 Hartley Elementary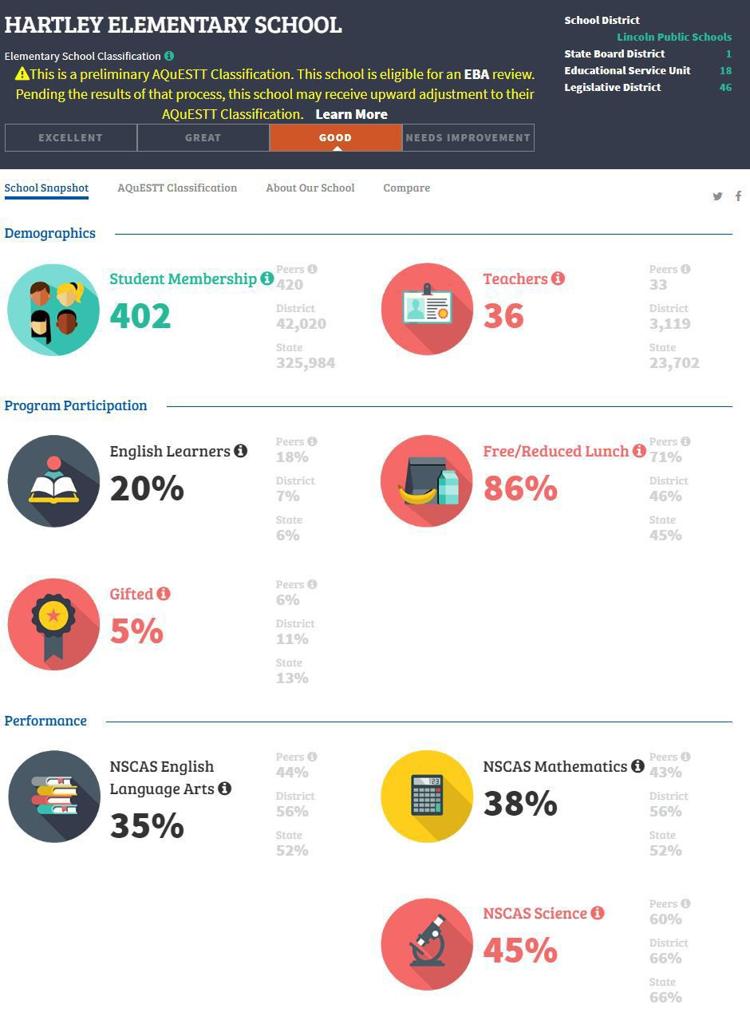 Hill Elementary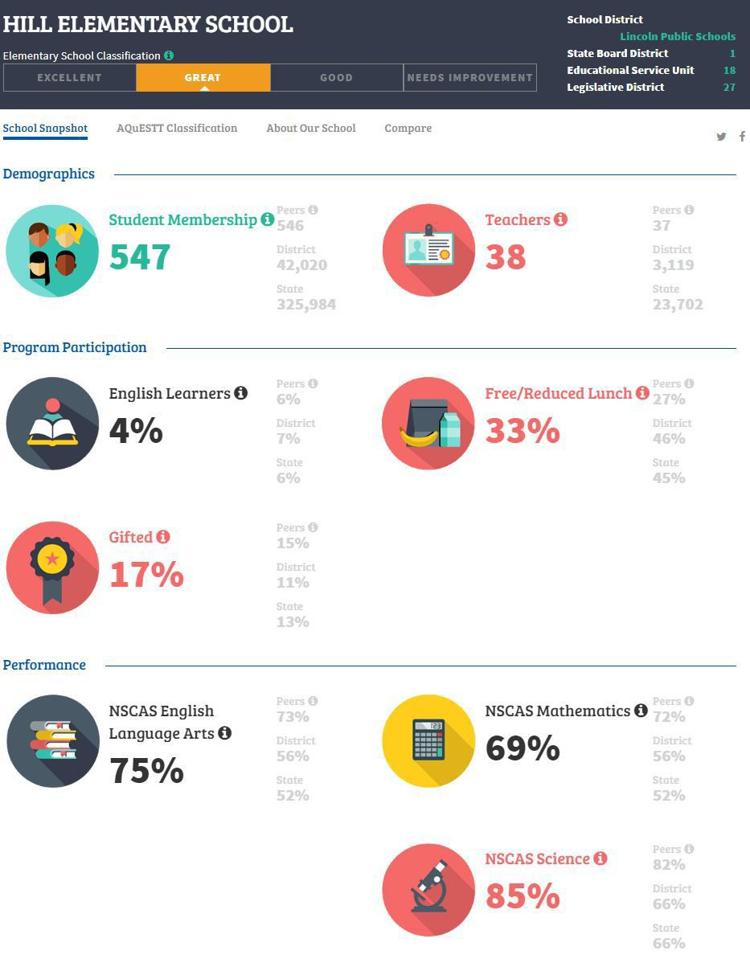 Holmes Elementary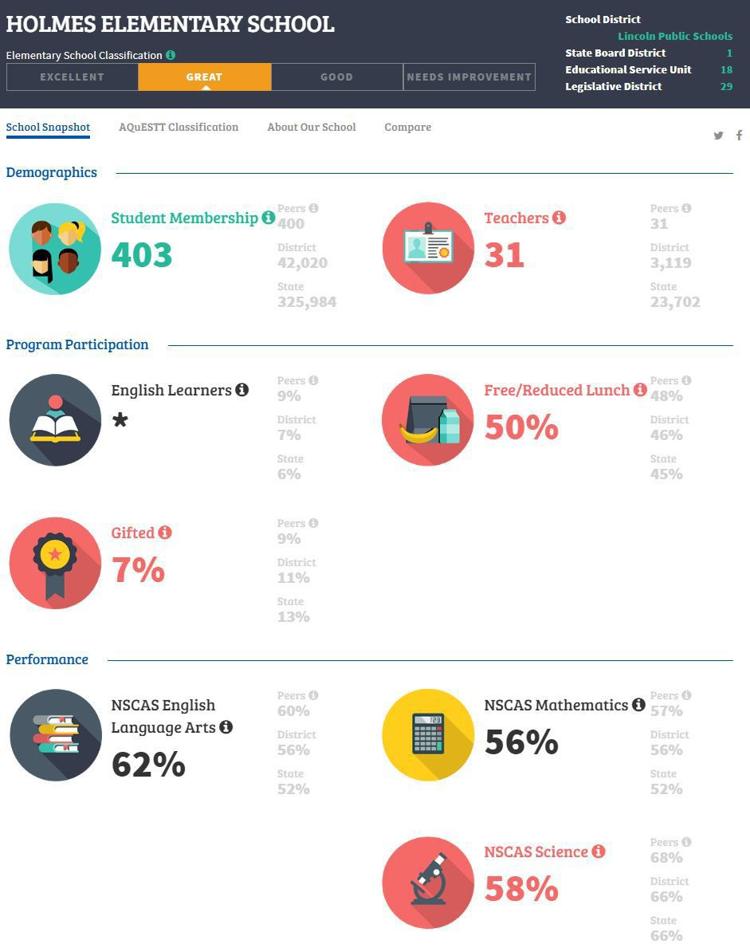 Humann Elementary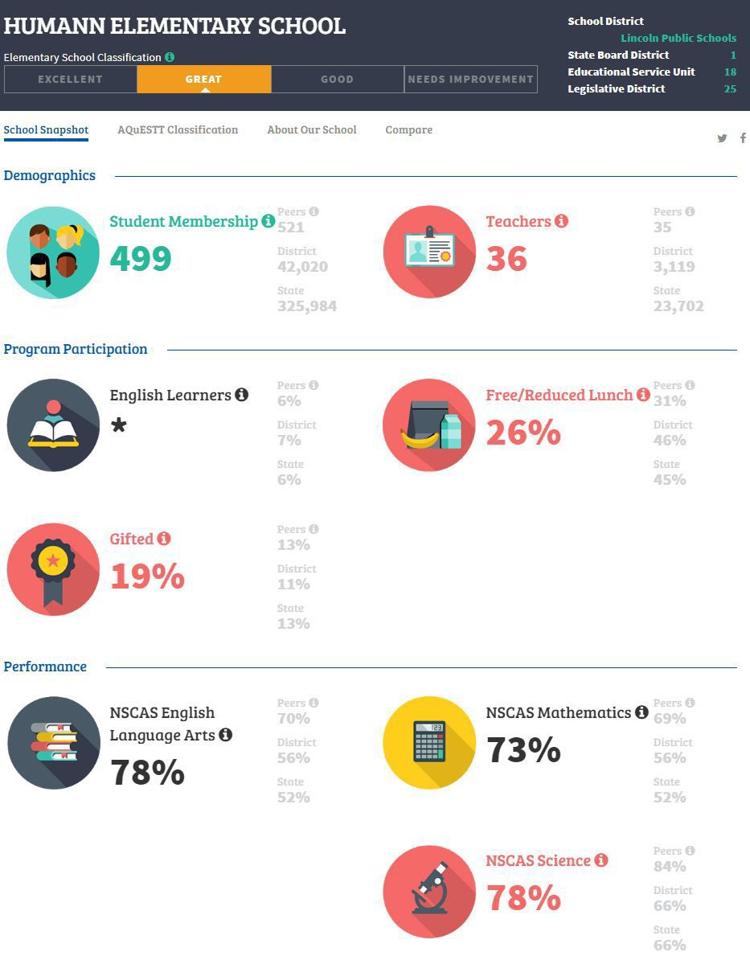 Huntington Elementary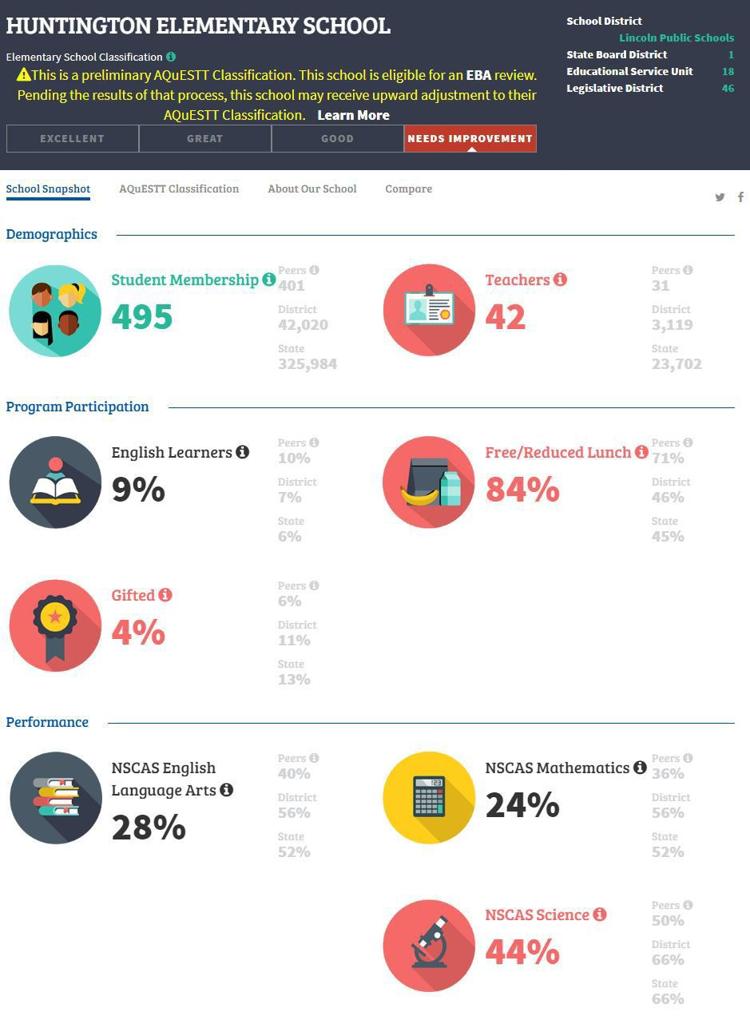 Kahoa Elementary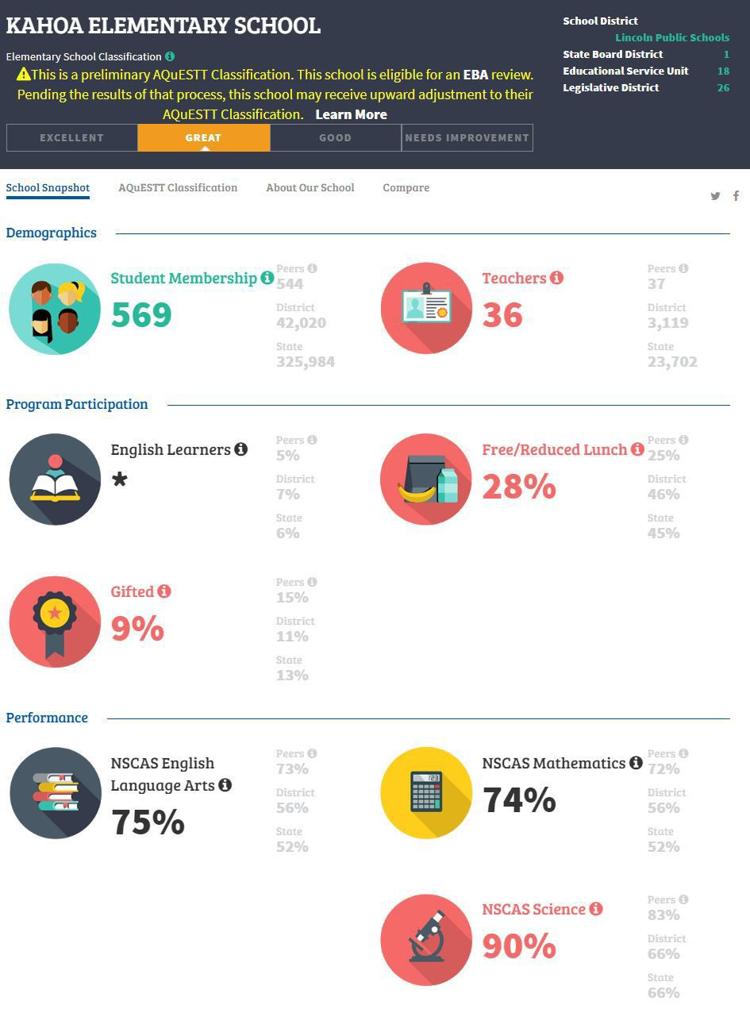 Kloefkorn Elementary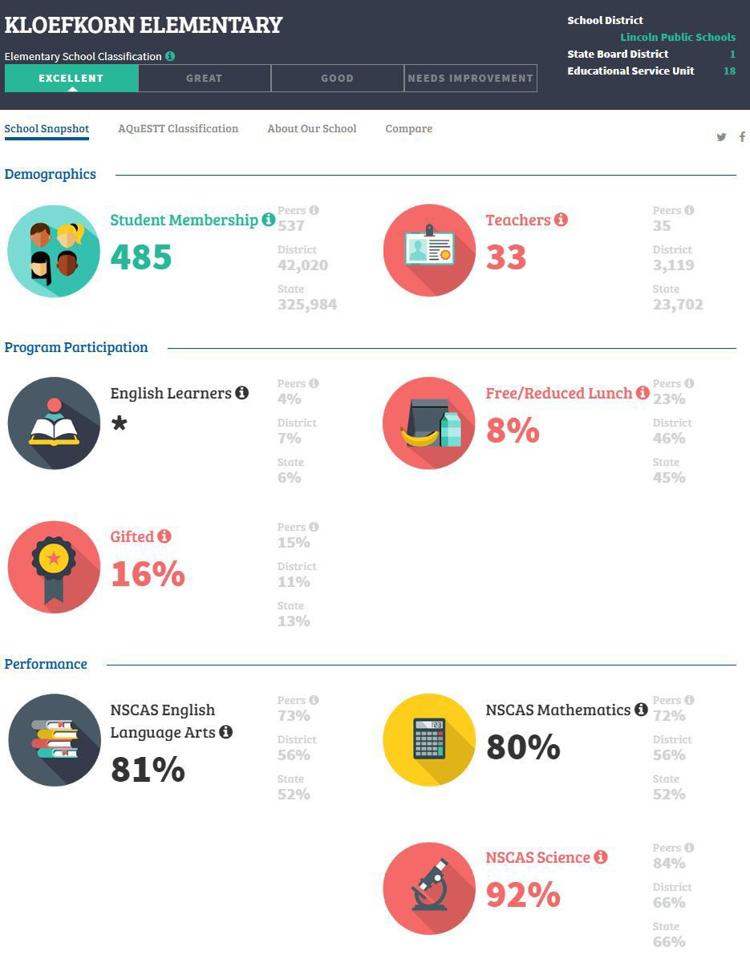 Kooser Elementary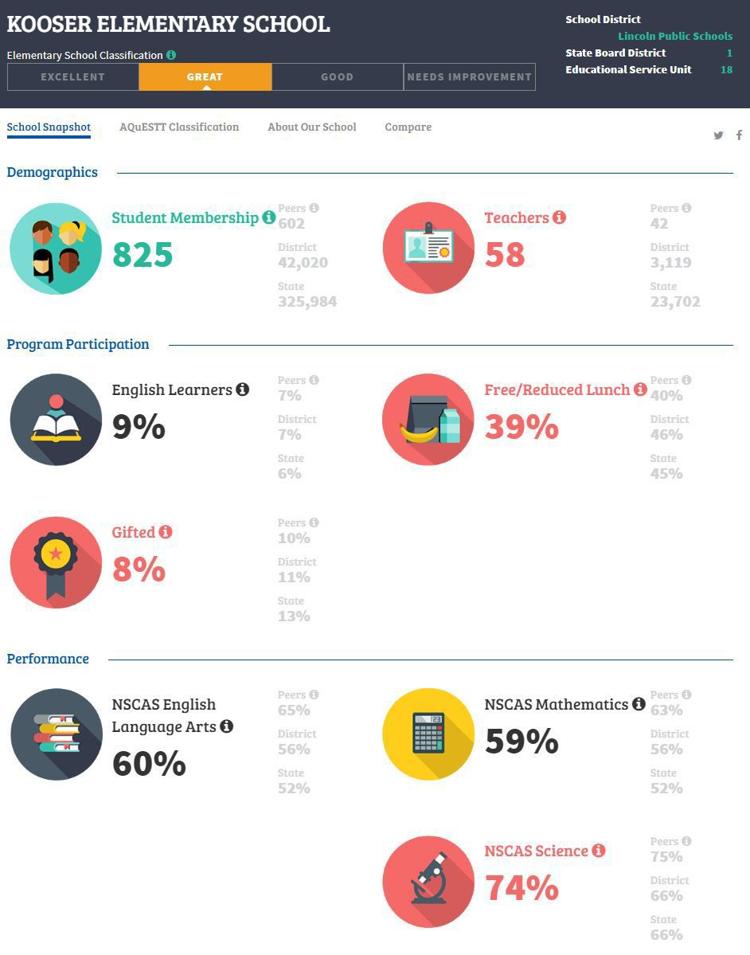 Lakeview Elementary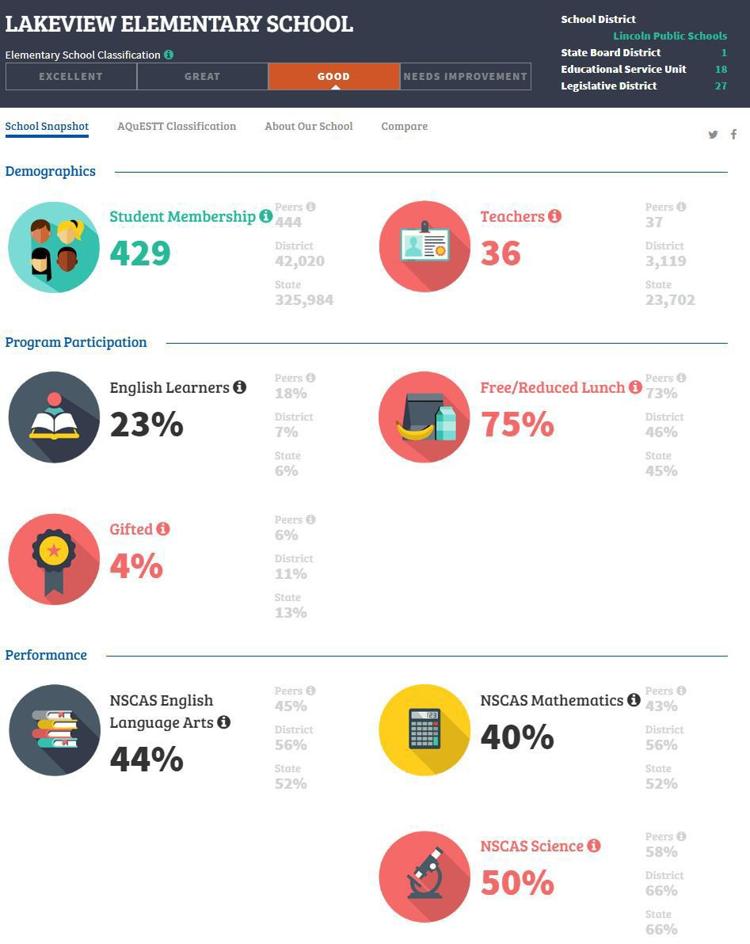 Maxey Elementary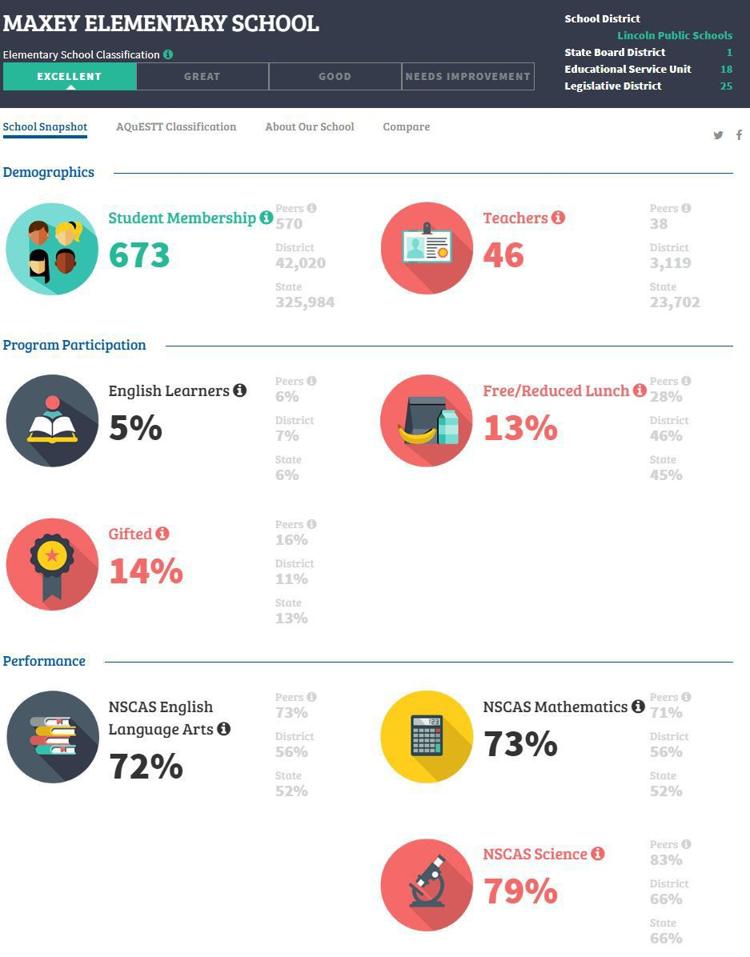 McPhee Elementary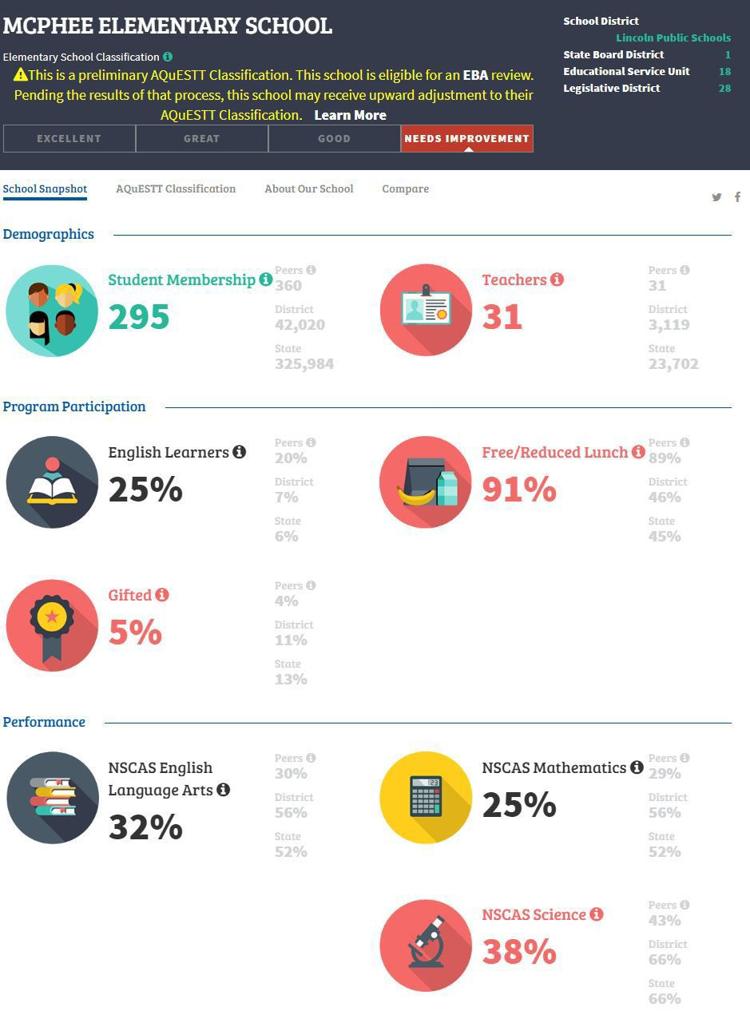 Meadow Lane Elementary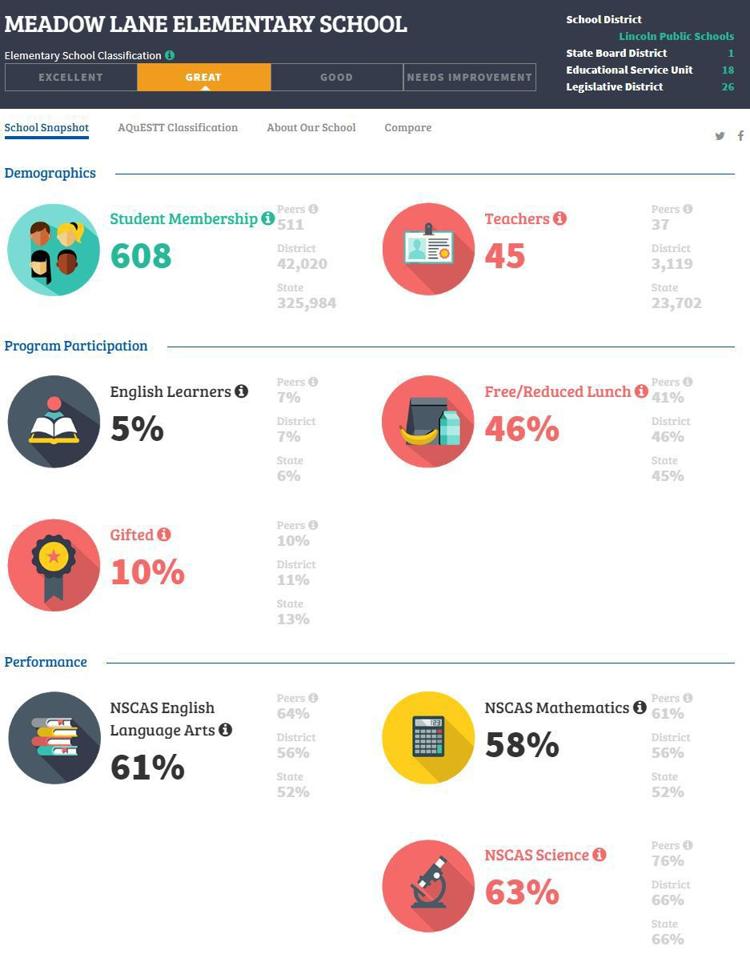 Morley Elementary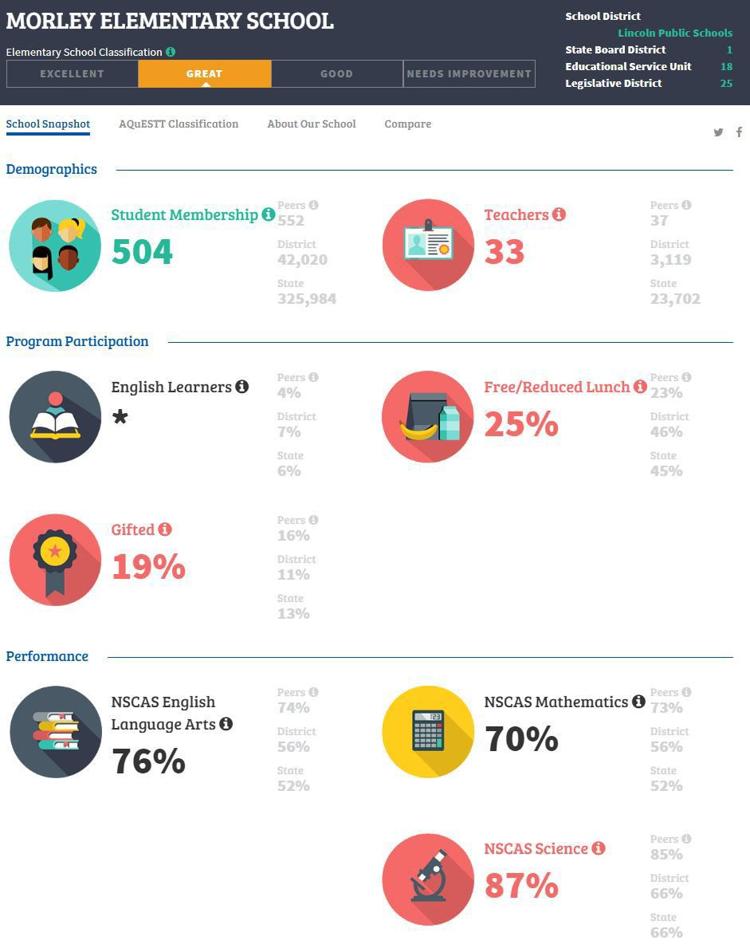 Norwood Park Elementary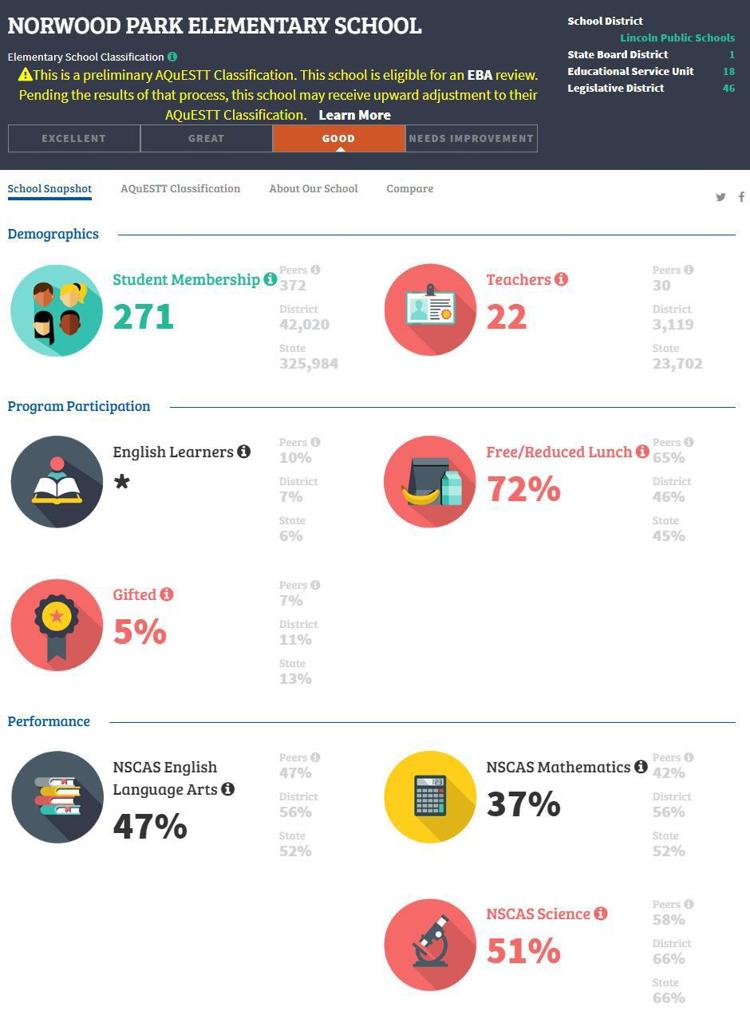 Pershing Elementary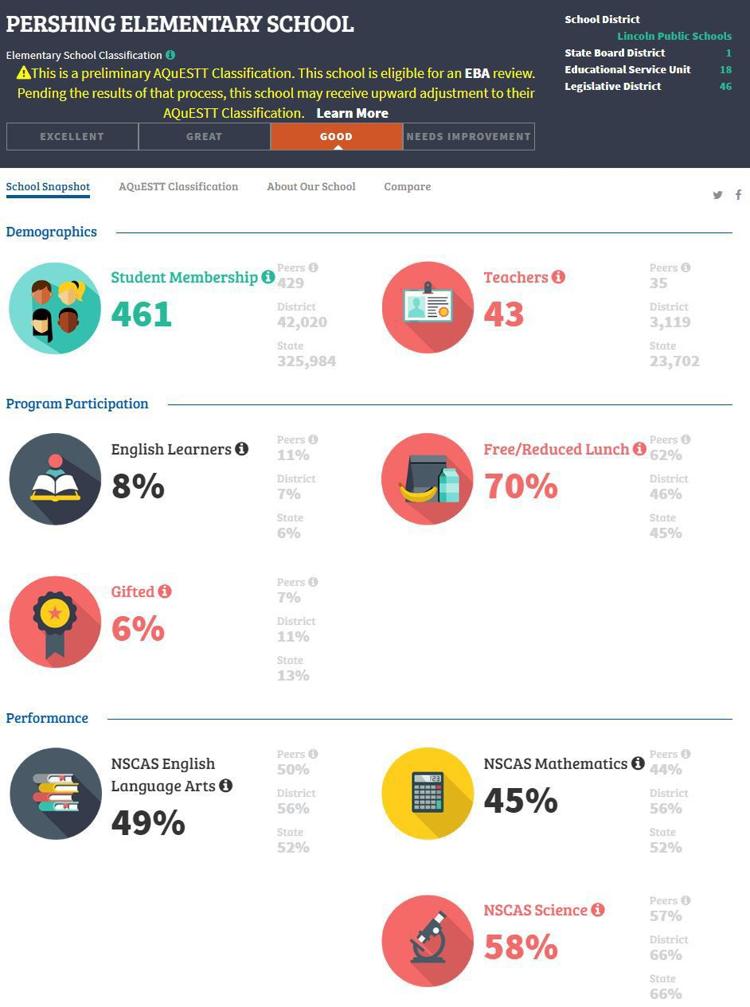 Prescott Elementary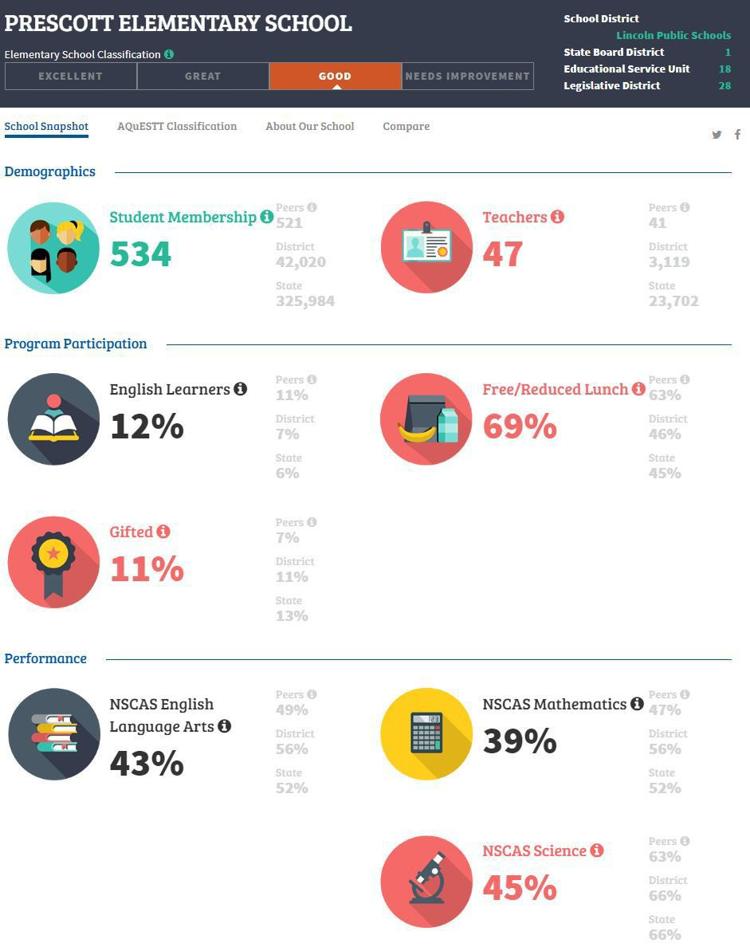 Pyrtle Elementary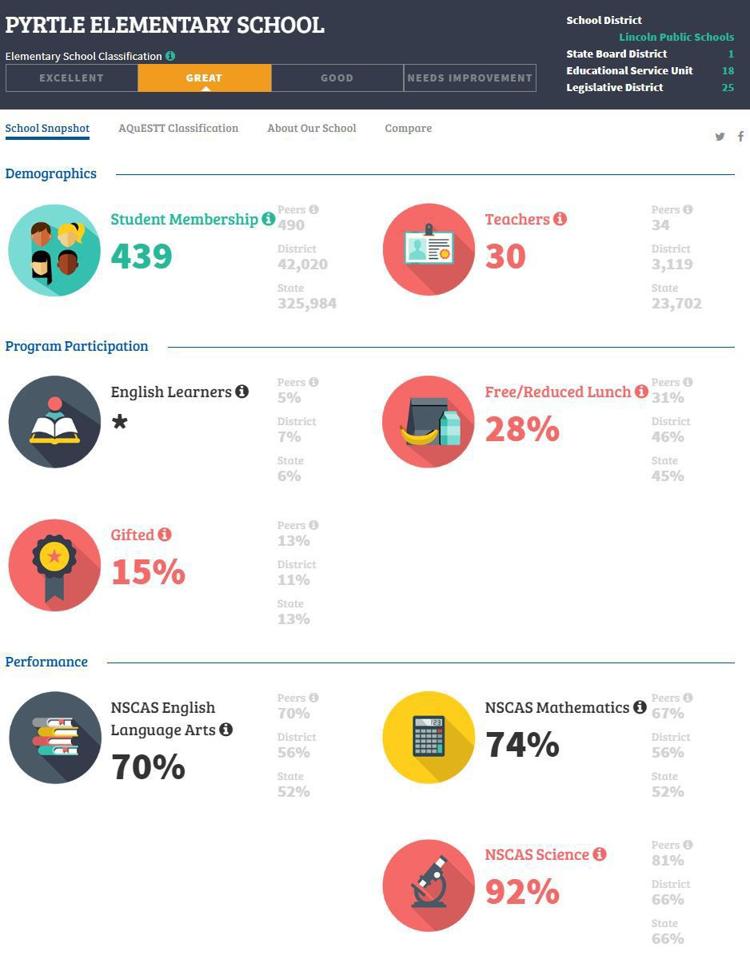 Randolph Elementary
Riley Elementary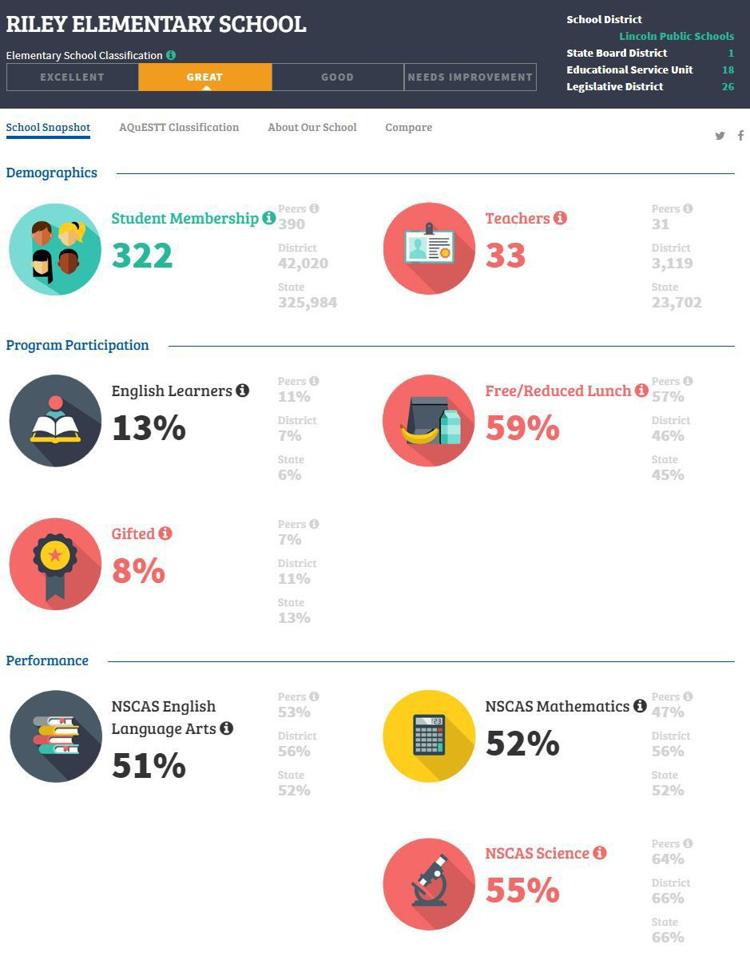 Roper Elementary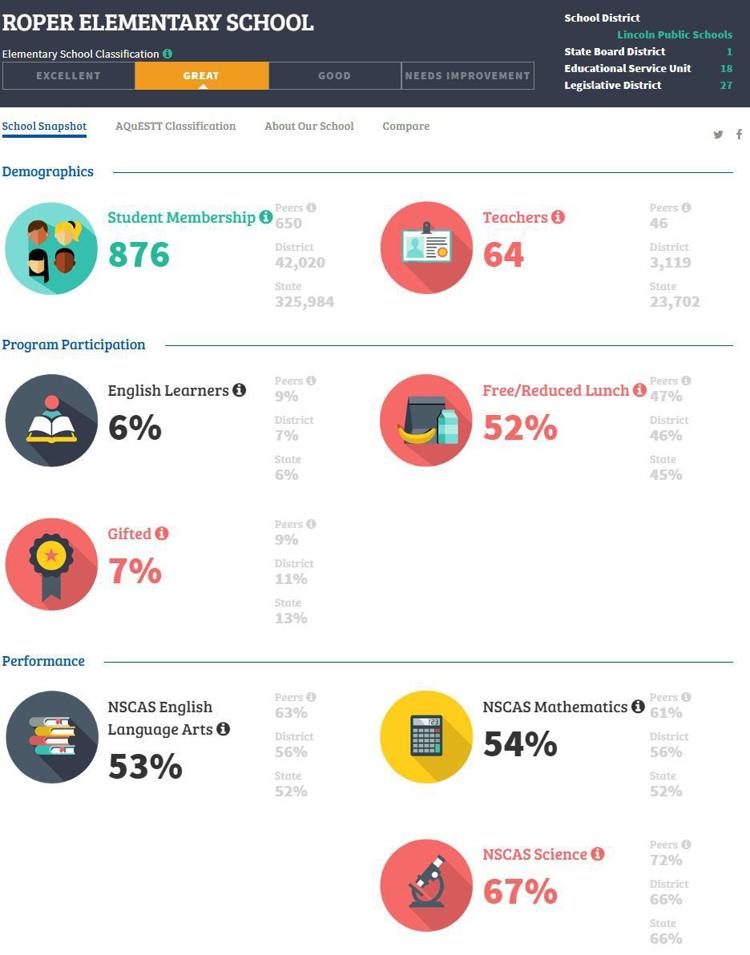 Rousseau Elementary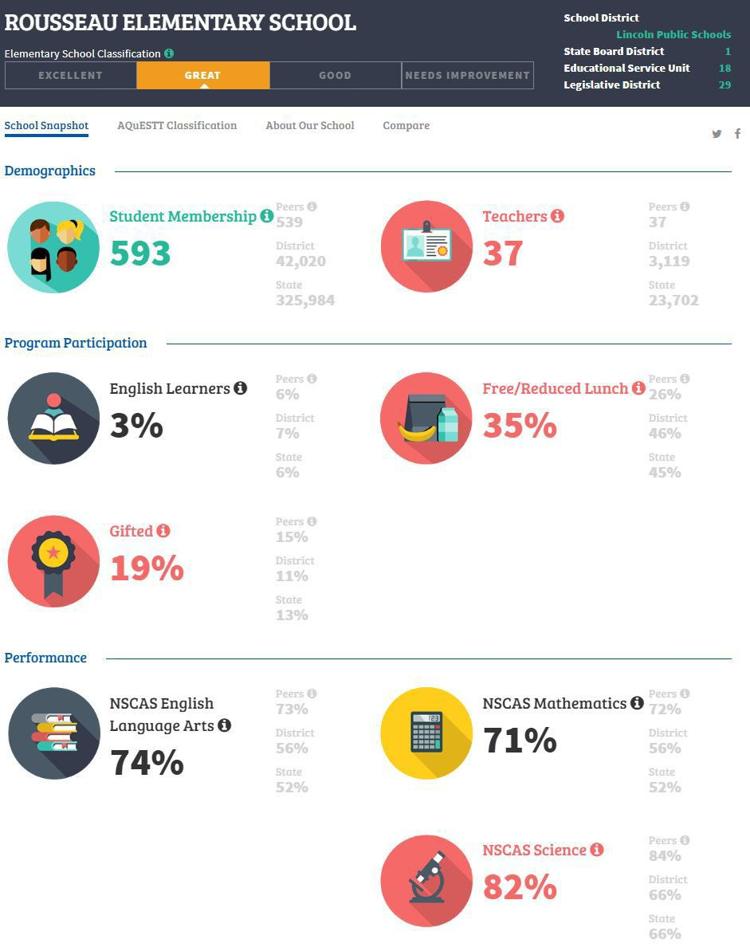 Saratoga Elementary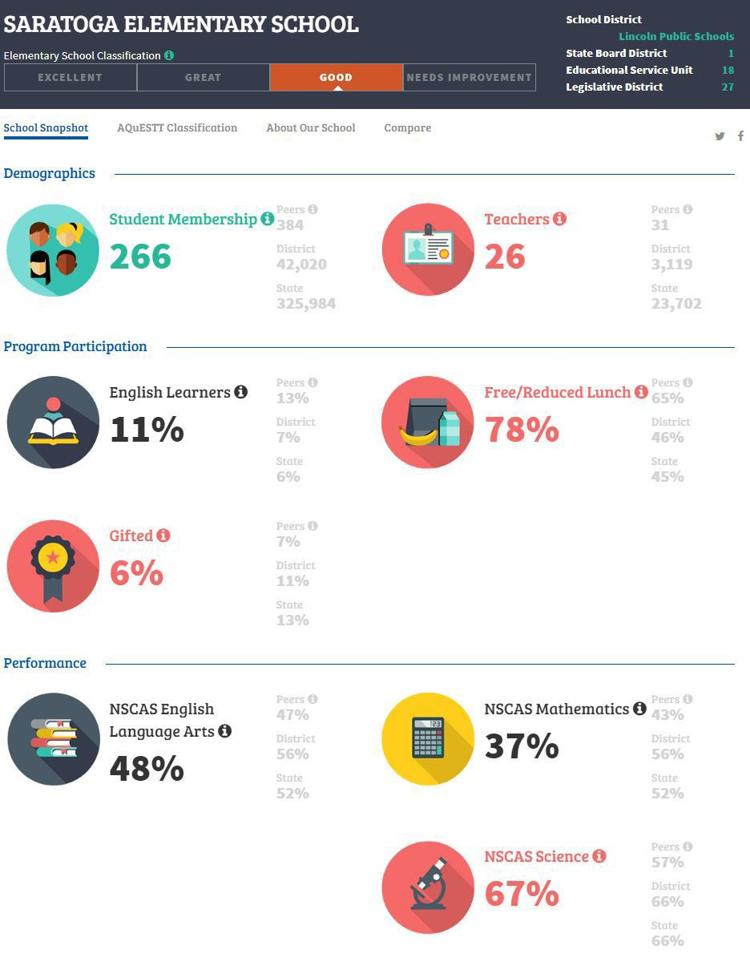 Sheridan Elementary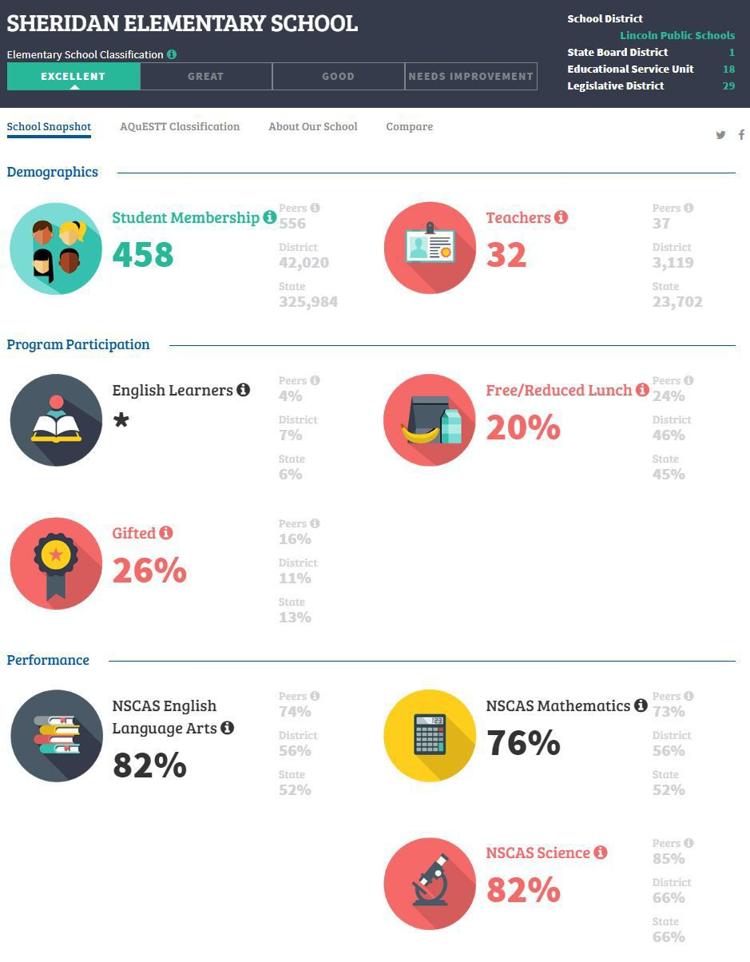 West Lincoln Elementary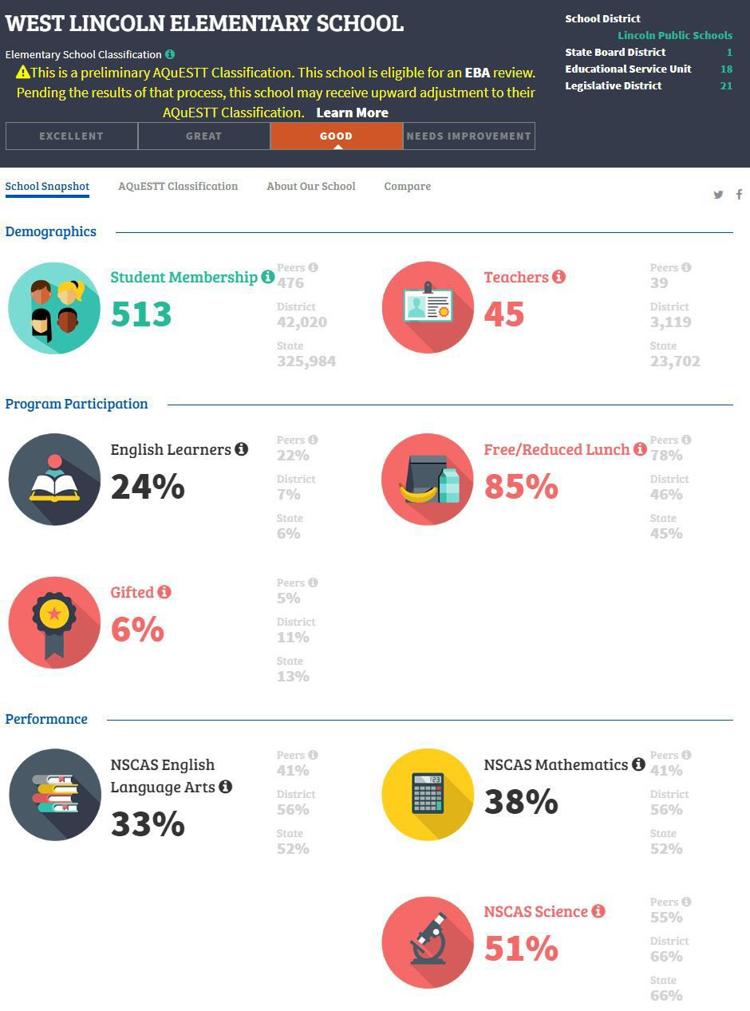 Wysong Elementary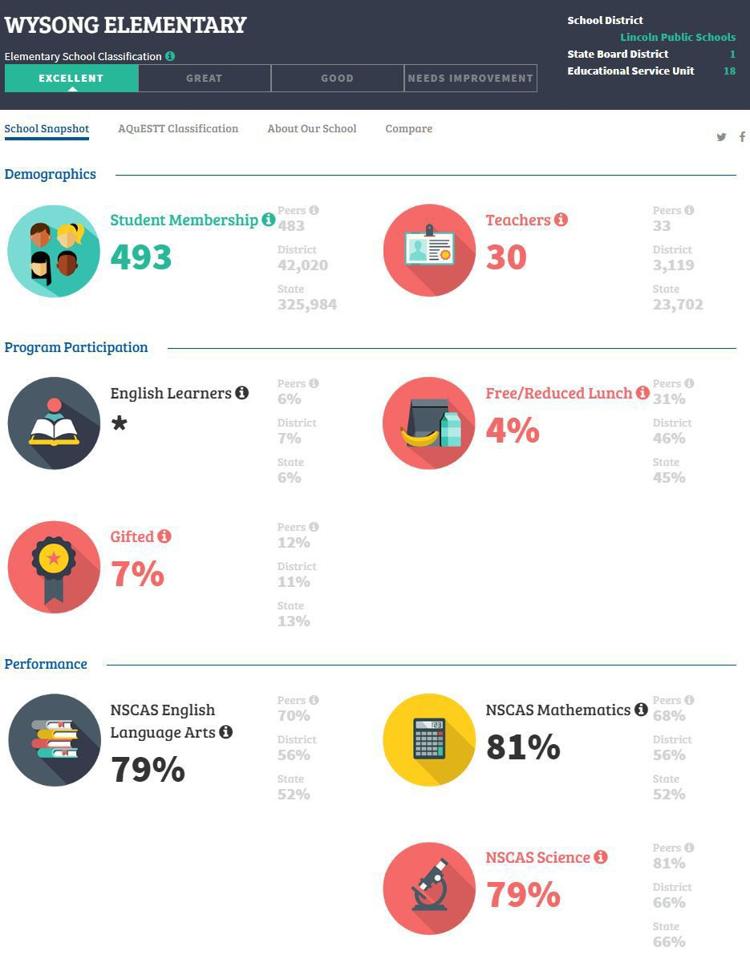 Zeman Elementary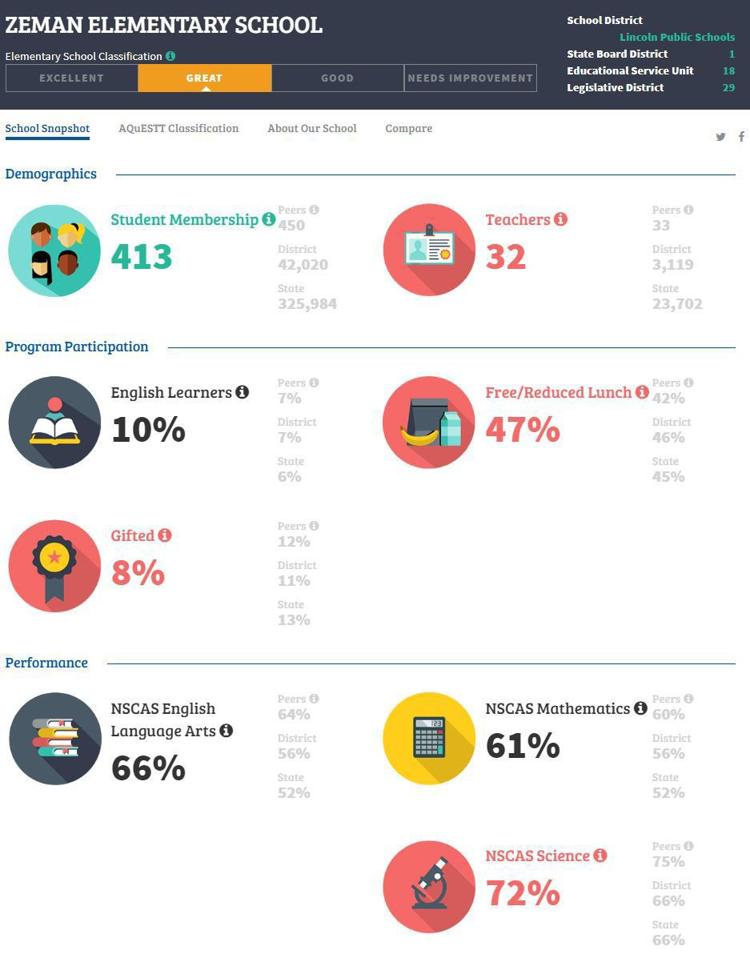 Culler Middle School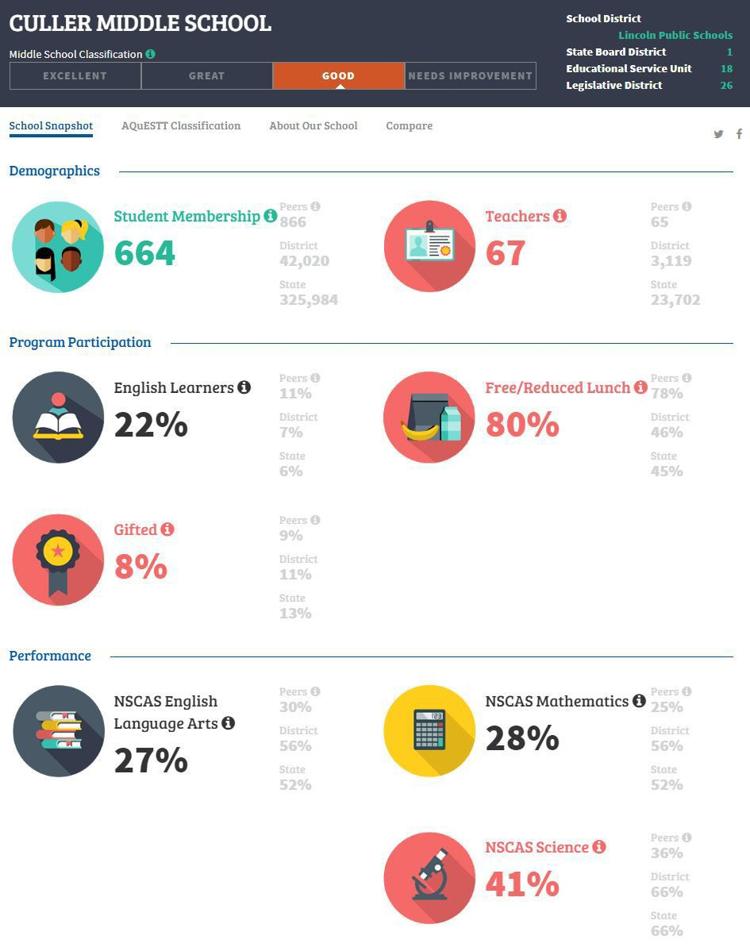 Dawes Middle School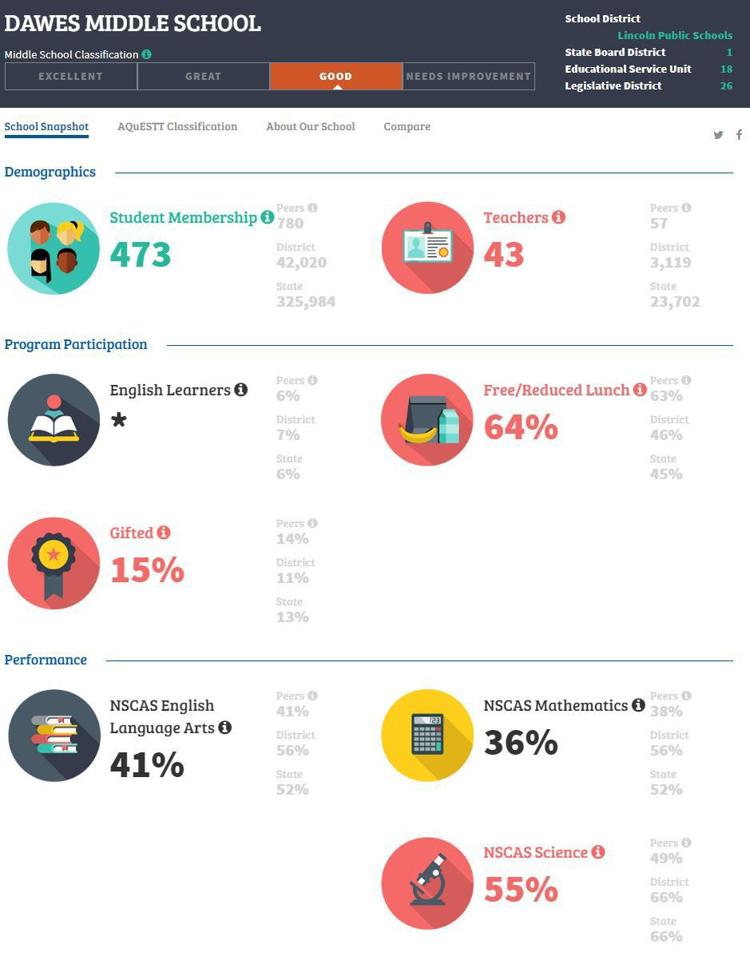 Goodrich Middle School
Irving Middle School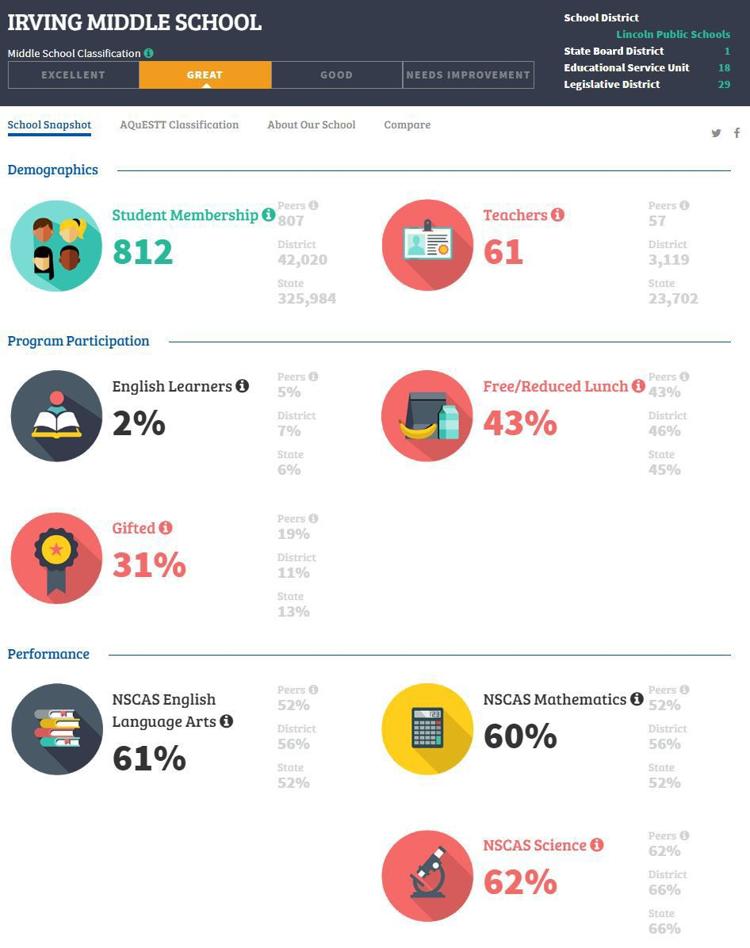 Lefler Middle School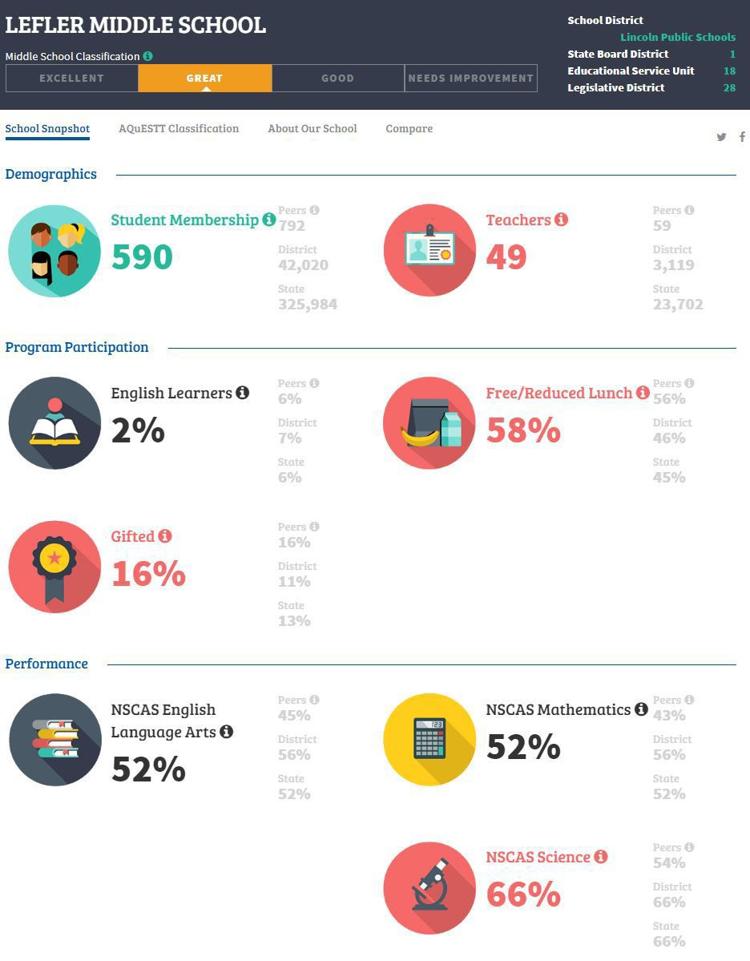 Lux Middle School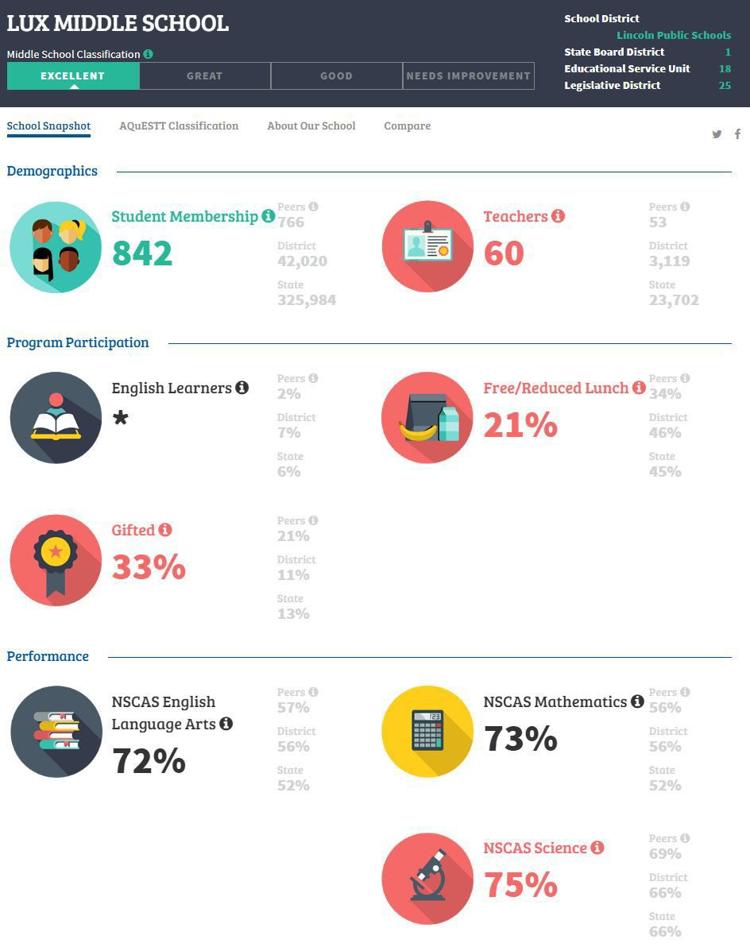 Mickle Middle School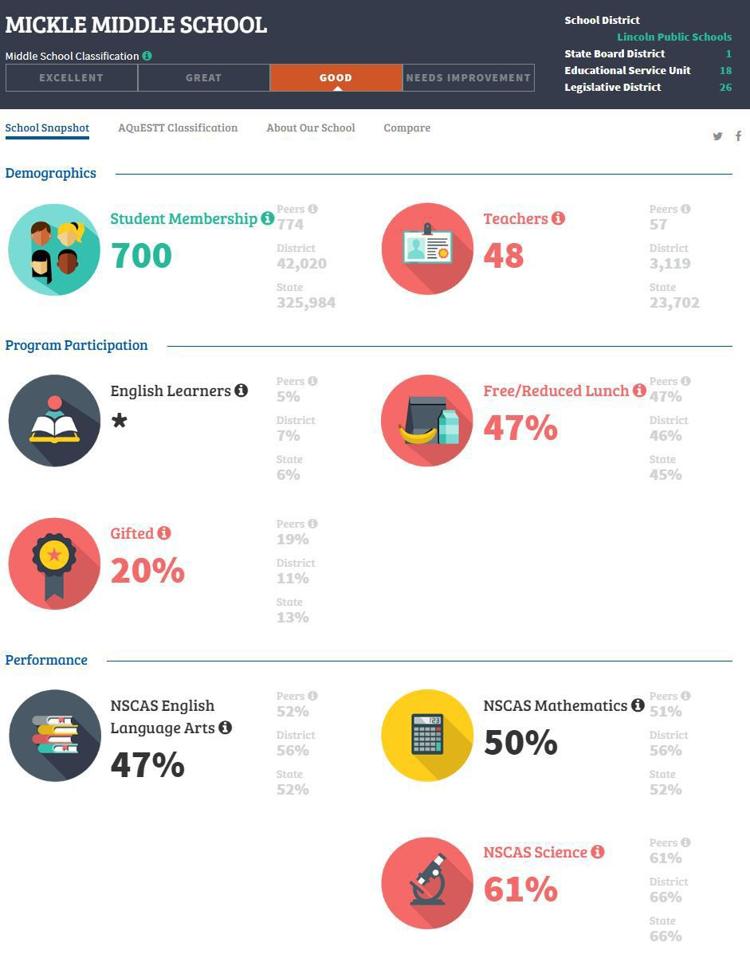 Moore Middle School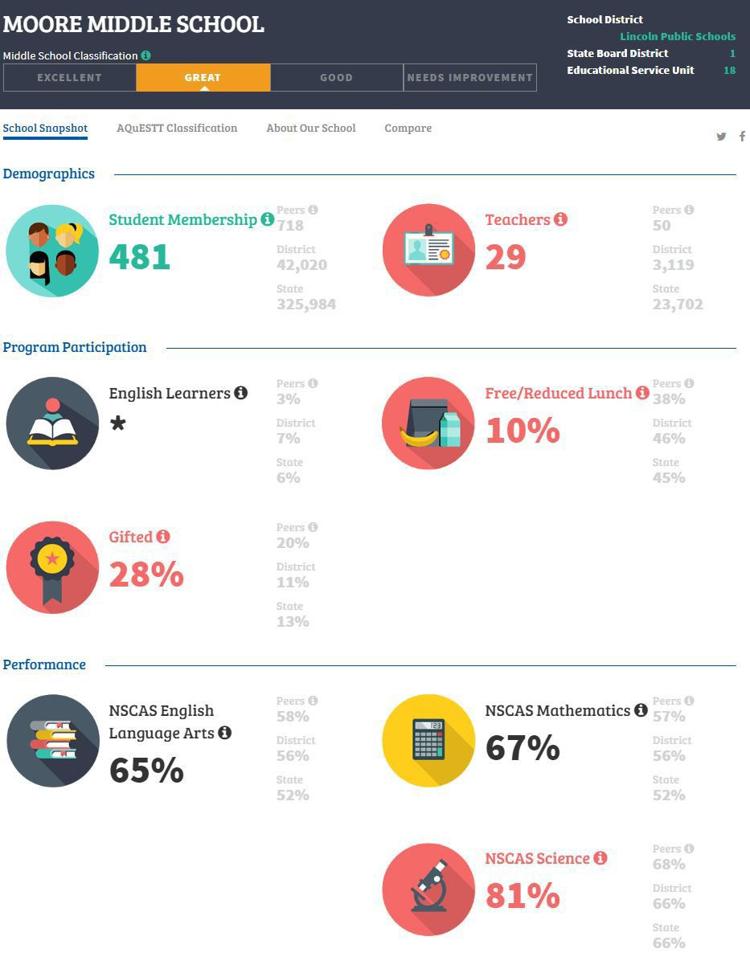 Park Middle School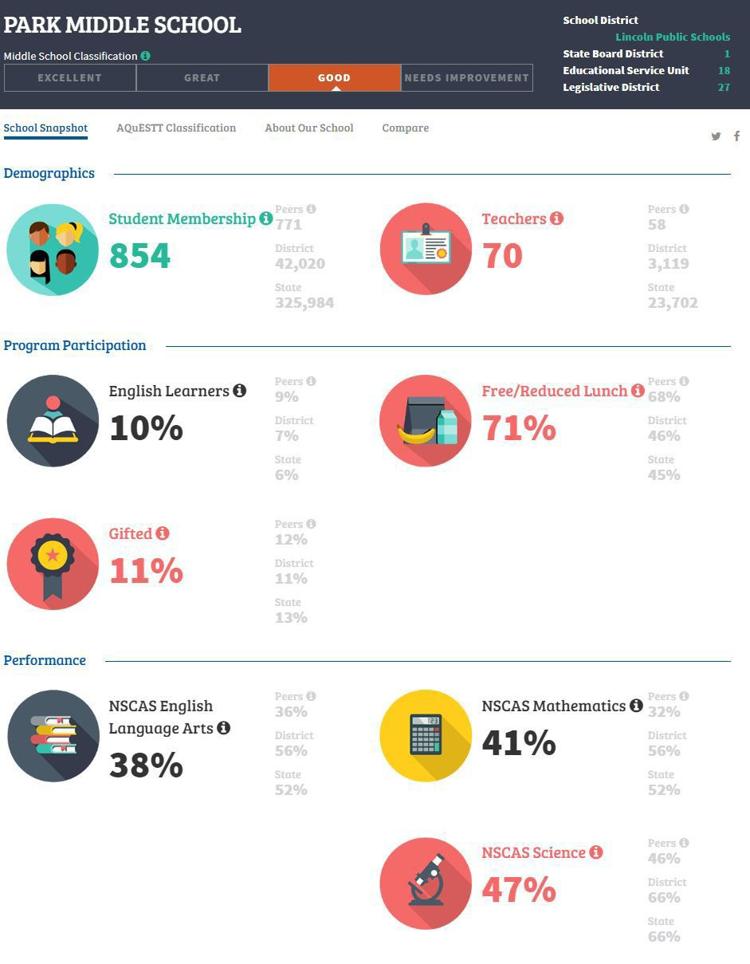 Pound Middle School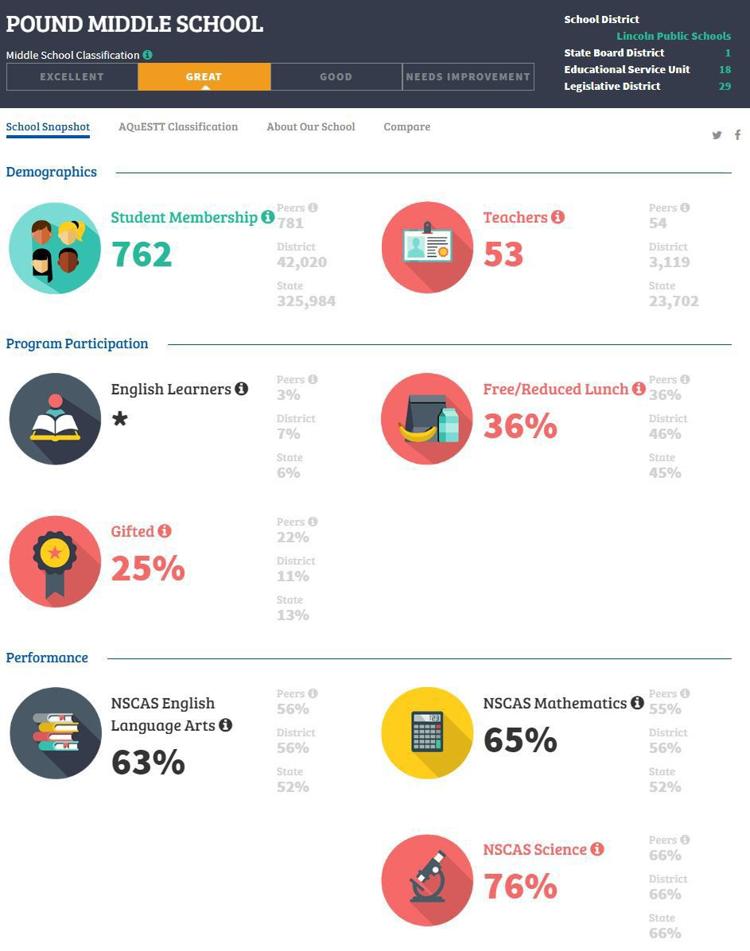 Schoo Middle School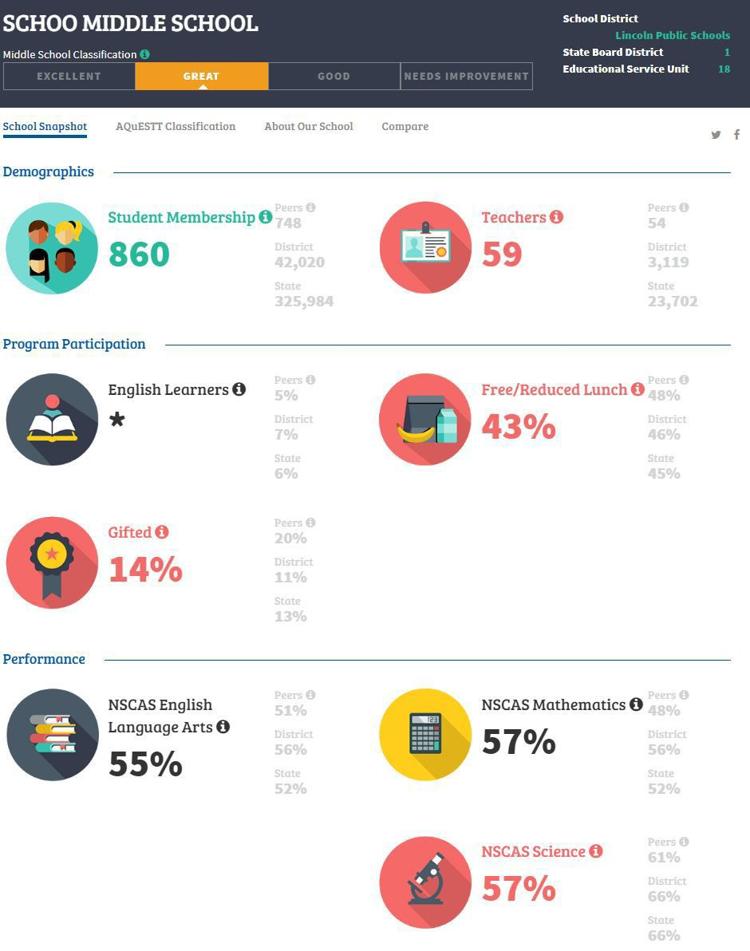 Scott Middle School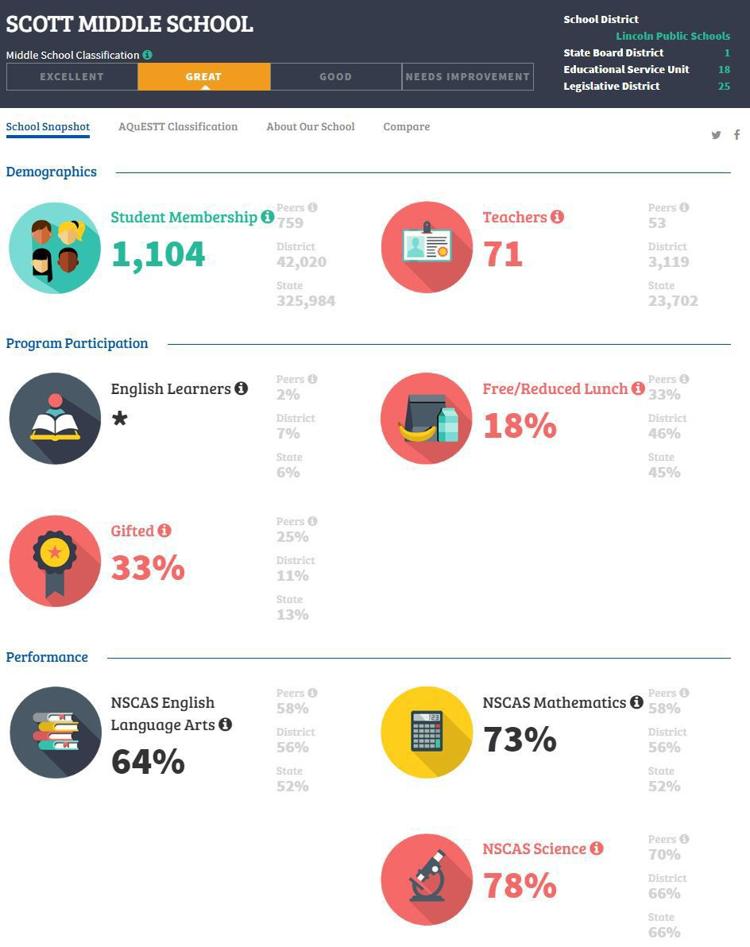 Lincoln East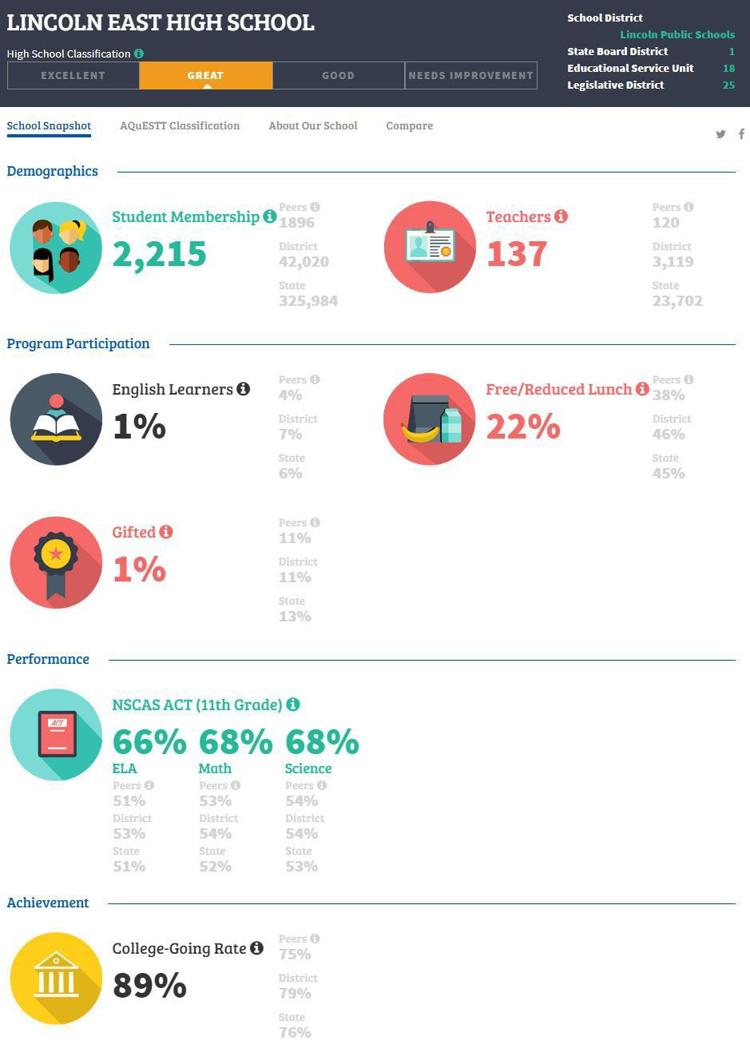 Lincoln High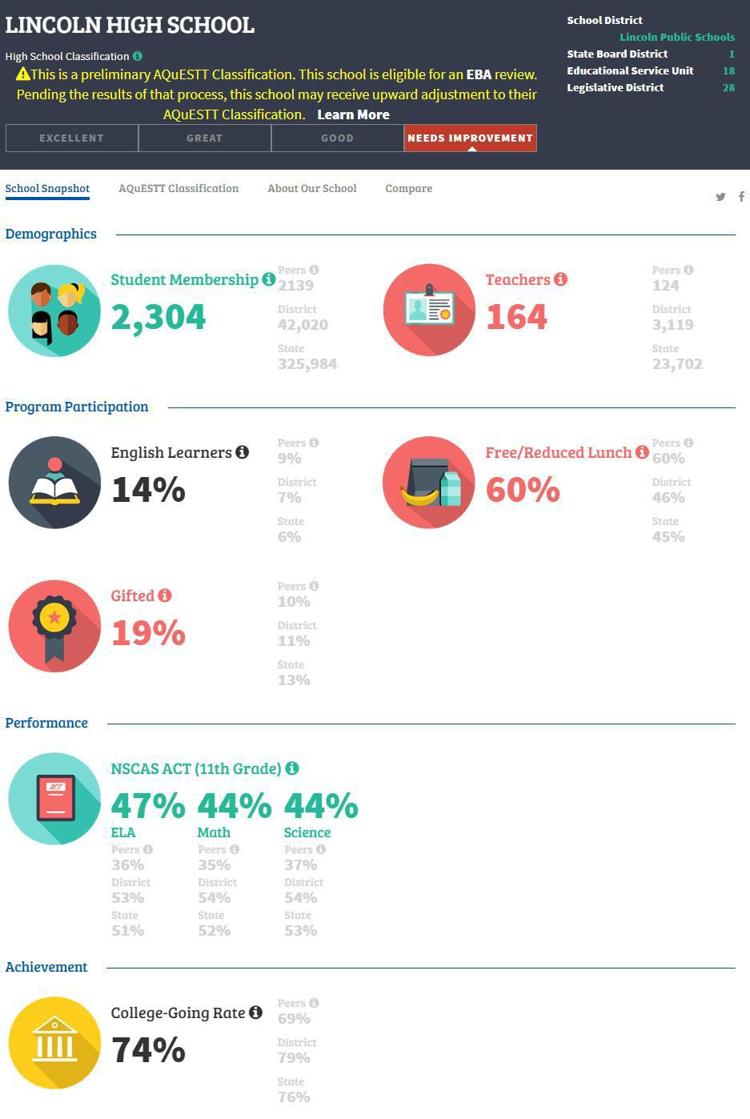 North Star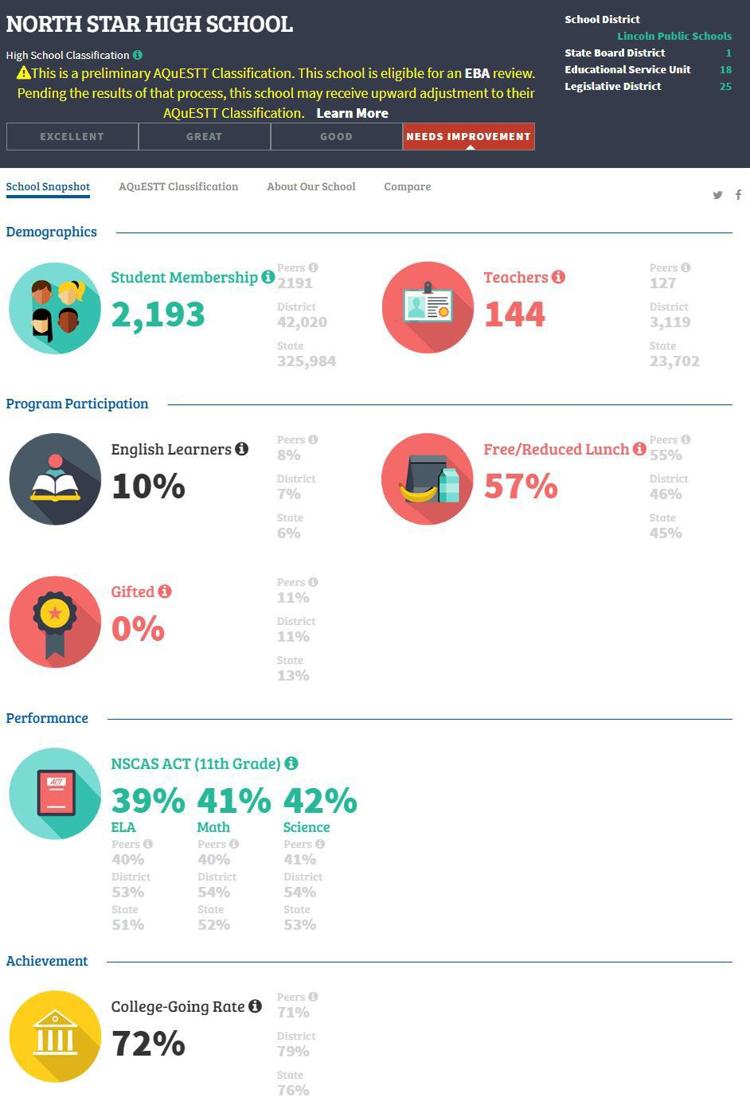 Northeast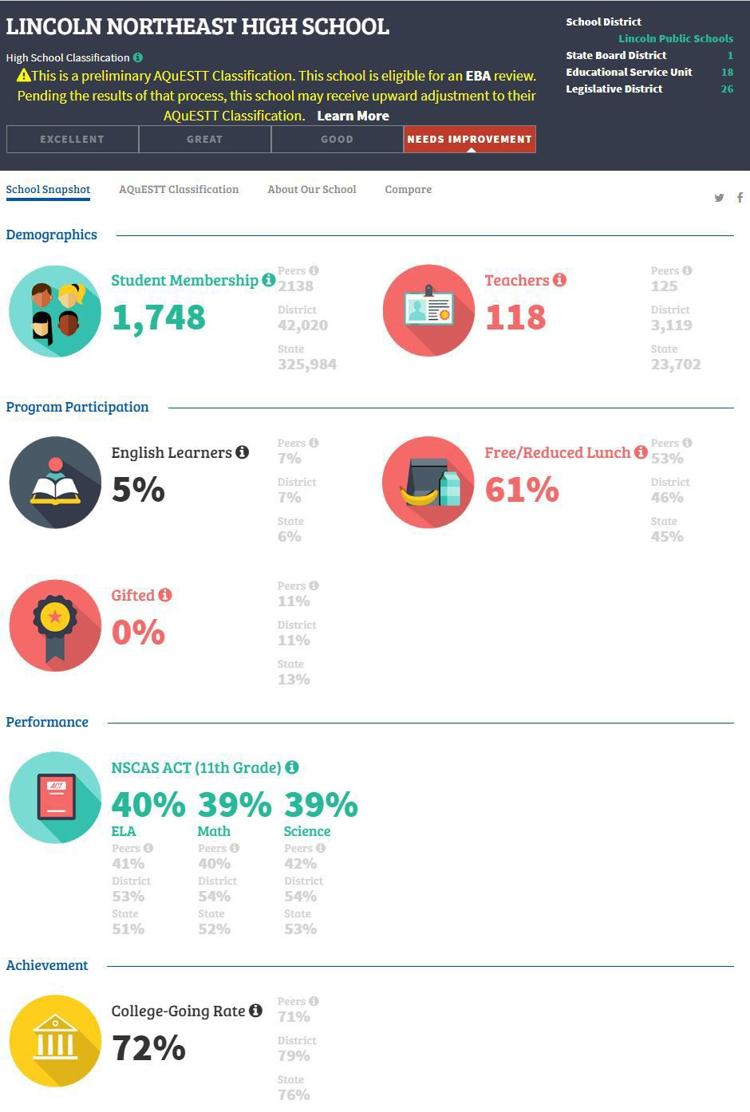 Southeast
Southwest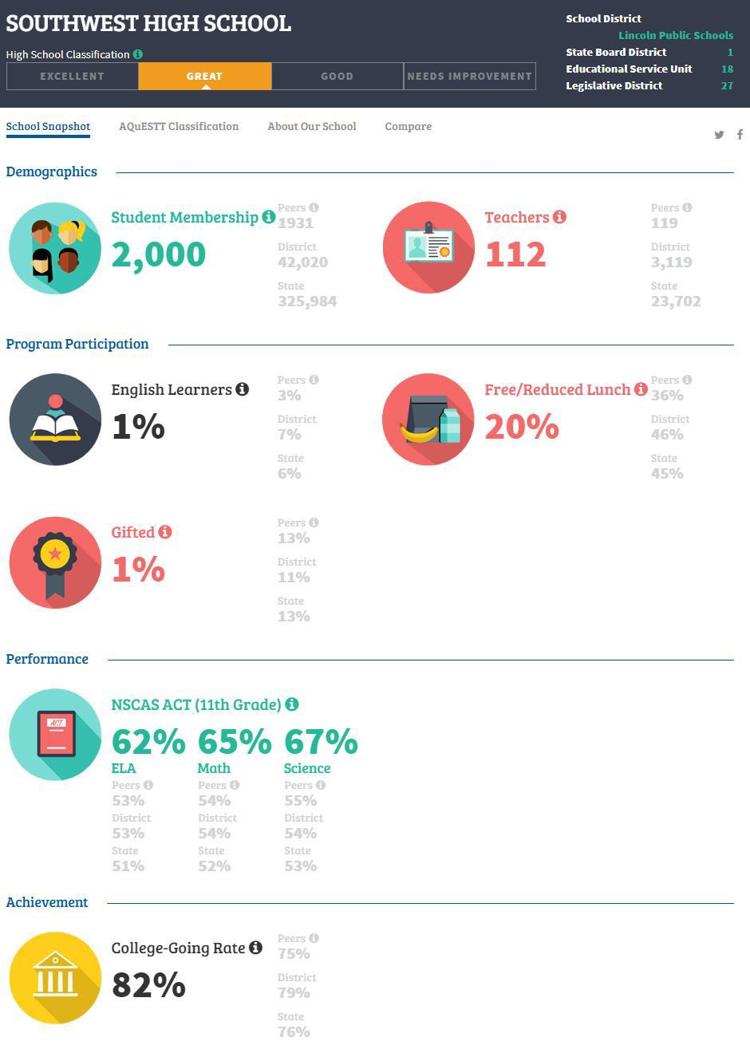 State of Nebraska