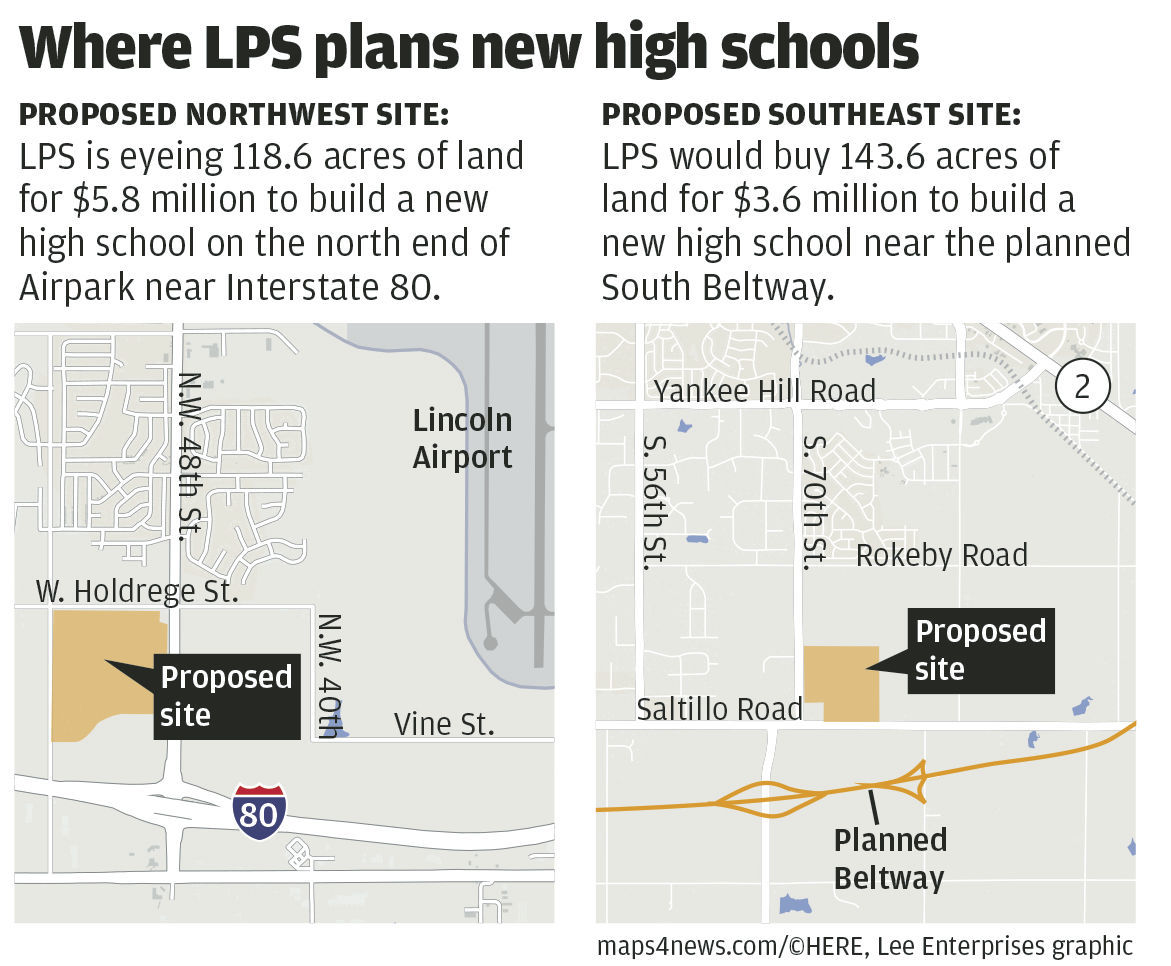 Voters will decide Feb. 11 whether Lincoln Public Schools should build two new high schools, district athletic complexes and a new elementary school as part of a $290 million bond issue.
The school board Tuesday unanimously passed a bond resolution, which sets a Feb. 11 special election in motion. The Lancaster County election commissioner will decide whether it will be a mail-in or traditional ballot. If history is a guide, it's likely to be a mail-in election.
The board also gave the go-ahead for the district to buy two plots of land on which to build those new high schools — one in northwest Lincoln and the other in the southeast part of town — and approved an update to the 10-year plan. That plan, created with the passage of a bond issue in 2006, lists all the bond projects, as well as less-pressing projects the district can't yet afford.
Tuesday's votes mark a transition from crafting the bond issue and deciding which projects to include — a process that began in earnest two years ago and involved two community groups — to educating voters on those projects and why they're needed.
A bond campaign headed by community members will officially kick off Wednesday morning.
"This is just a culmination of a lot of work," said board member Kathy Danek. "We are touching every zip code in this city, keeping a (tax) levy that is static. That's the most important part of this — it shows the long-term planning abilities of our district to take care of our needs."
LPS joins several other southeastern Nebraska districts that have recently floated bond issues to build new or add on to existing high schools.
Last year, Omaha Public Schools, Bennington, Gretna, Elkhorn and Papillion-La Vista Community Schools all successfully passed bond issues.
OPS' $409.9 million bond issue will, among other things, pay for two new high schools. Elkhorn will also get a new high school. The bond issues in Gretna, Papillion-La Vista and  Bennington will pay for additions to existing high schools, among other projects.
The bond issues in those school districts, except Bennington, required an increase in the tax rate.
LPS is taking advantage of recently retired bond debt, which means it will not raise the tax rate.
The $290 million will pay for $287.5 million in building projects; the remainder will be used for bond-related expenses.
The most high-profile of those projects is building two new high schools to reduce overcrowding in the district's six existing high schools.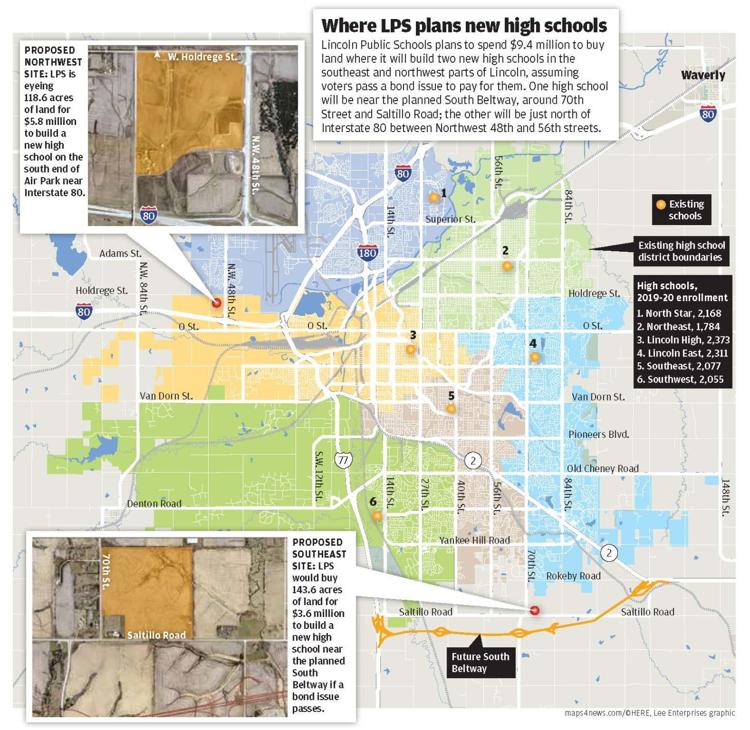 Each of the schools would be built for 1,000 students, but with core facilities so that they could be expanded to handle double that amount, the size of the six existing high schools.
You have free articles remaining.
If the bond issue passes, the northwest high school would open in 2022, the southeast one in 2023. Given the need to deal with high school overcrowding at some point, the land deals will go through even if the bond issue fails, district officials said.
The district will buy 144 acres near 70th Street and Saltillo Road, just north of the planned South Beltway, for $3.6 million, for one high school, and 118 acres along Northwest 48th Street just north of Interstate 80 for $5.8 million for the other.
The two athletic and activities complexes to relieve increasingly difficult sports-scheduling issues at Seacrest Field and Beechner Athletic Complex would also be built on those sites.
The northwest site would have a football/track stadium and baseball fields, the southeast site fields for soccer and softball.
The bond proposal includes $13 million for those athletic facilities, with an additional $11 million to come from private donations or partnerships, including plans to add artificial turf to existing high school practice fields.
The district already has hired a design team and construction manager for the high school projects and Tuesday the board approved a $122,885 bid by Olsson Associates to prepare the sites for annexation and final purchase.
It also approved a $56,103 bid for Downey Drilling to do the testing necessary to install geothermal heat pumps for the new high schools.
In addition to the high schools and athletic facilities, the bond issue would pay for a new elementary school in northeast Lincoln at 102nd and Holdrege streets.
* A new wing at Arnold Elementary School — or a freestanding building on the site — for preschoolers and kindergartners.
* An addition to Wysong Elementary, an eventuality the district planned for when it built the newest elementary school.
* Classroom and gym additions at Scott Middle School, as well as gym or multipurpose additions at Dawes, Lefler, Lux, Mickle and Schoo middle schools.
* Adding geothermal heating and air-cooling systems to Park Middle School and Everett Elementary, in addition to other code updates and renovations.
* Updates to art, science, industrial technology and family consumer science spaces at existing middle and high schools.
* Creating new focus programs or enhancing existing programs.
* $10 million for additional land purchases and $16 million for ongoing infrastructure needs.
Each Lincoln school's ranking in state evaluations
LPS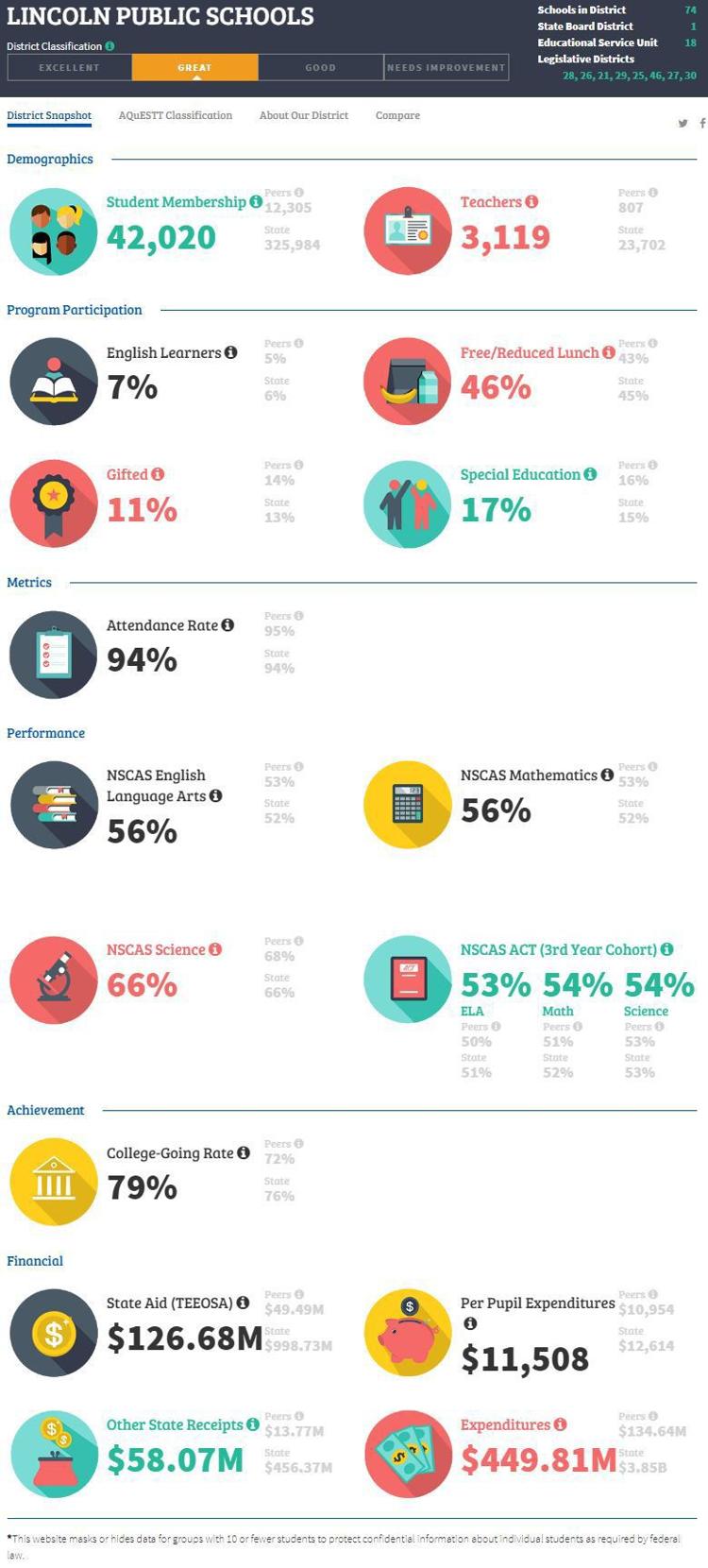 Adams Elementary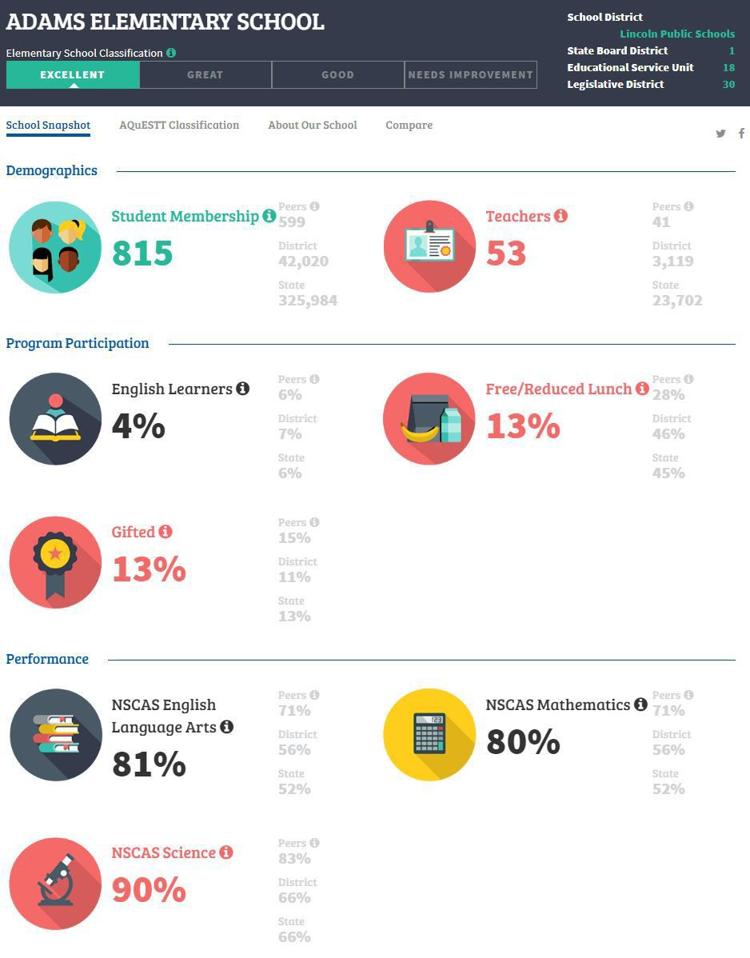 Arnold Elementary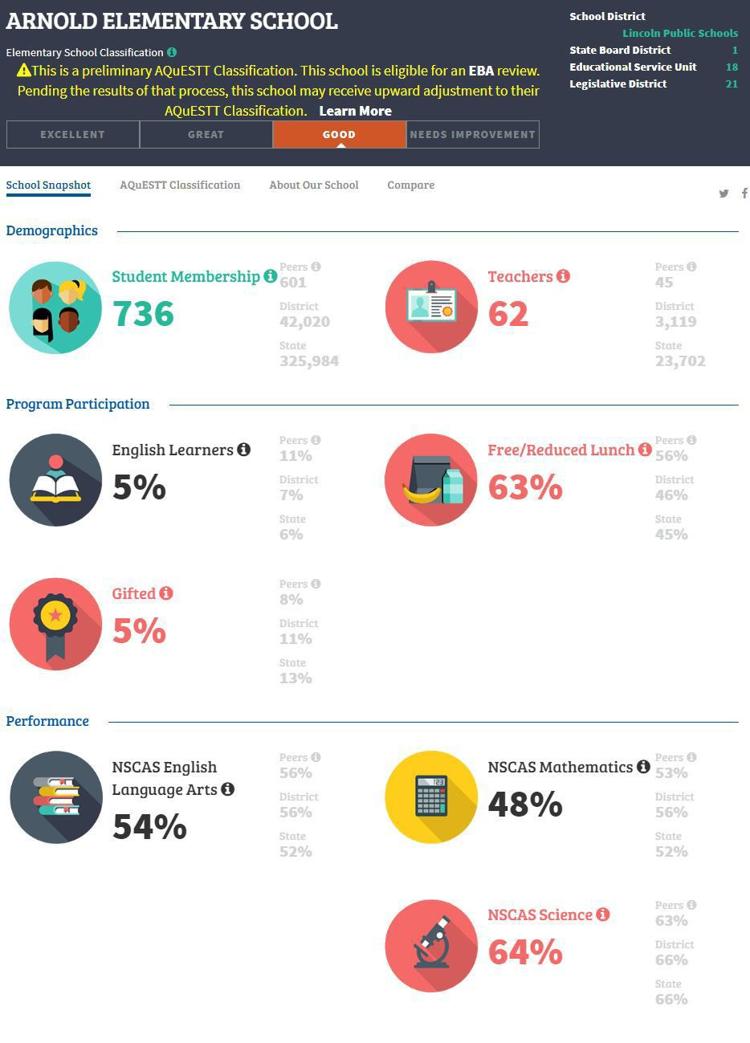 Beattie Elementary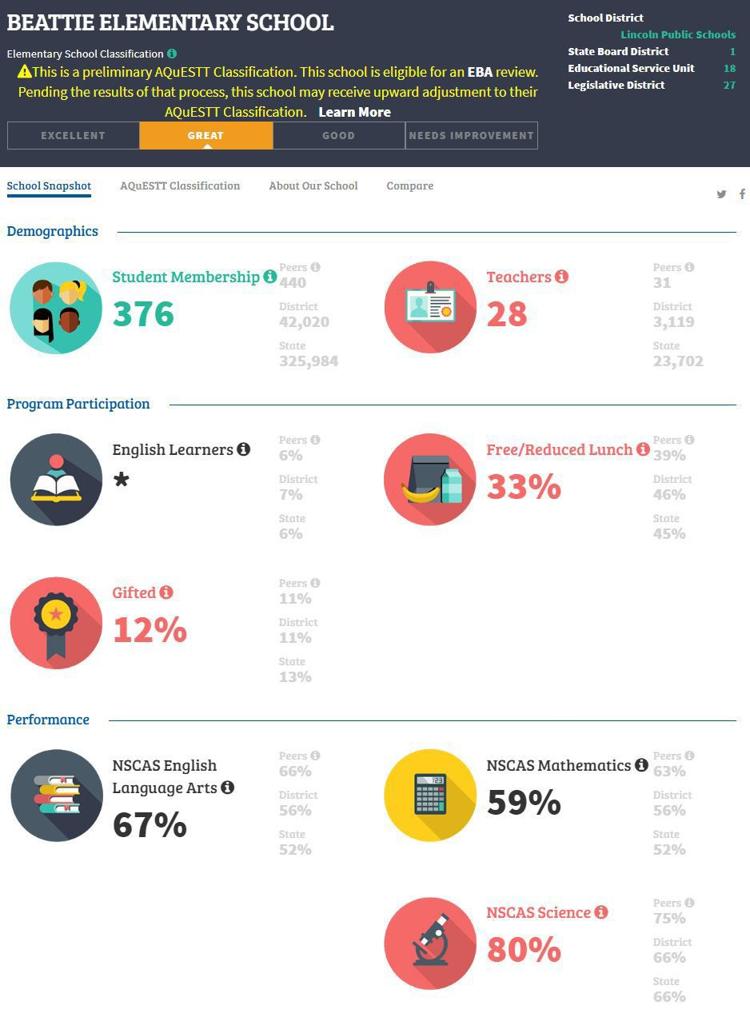 Belmont Elementary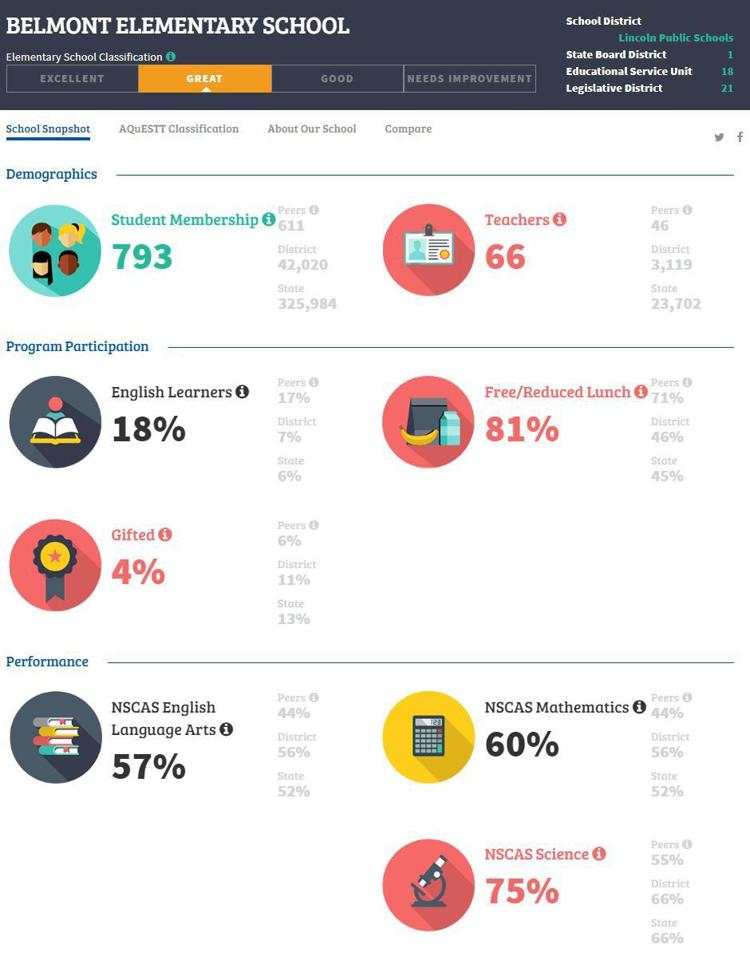 Brownell Elementary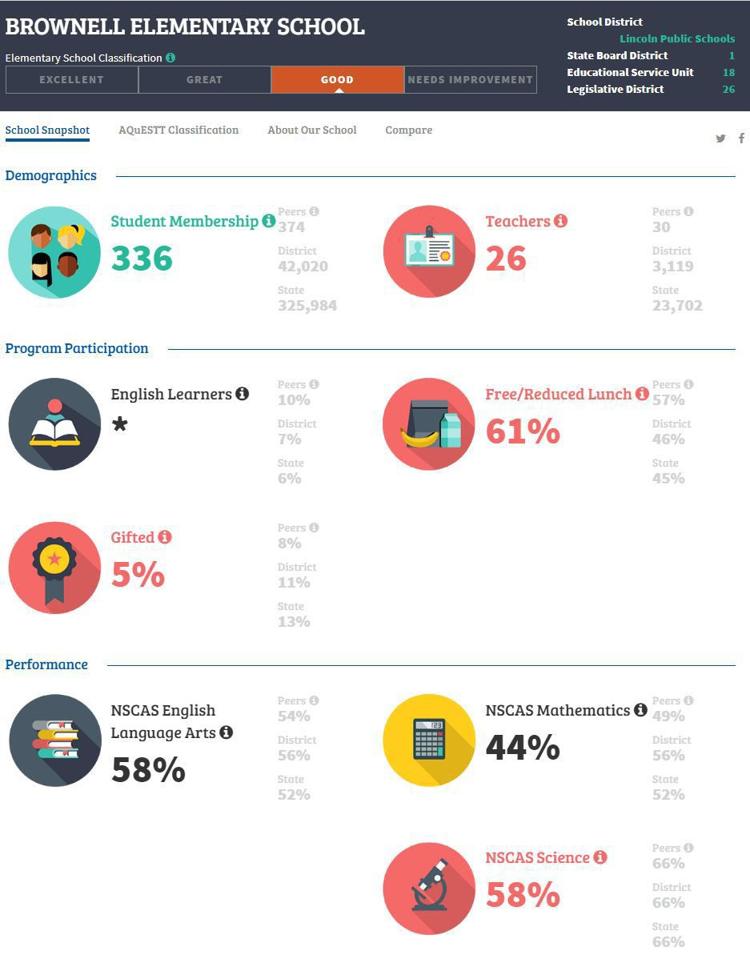 Calvert Elementary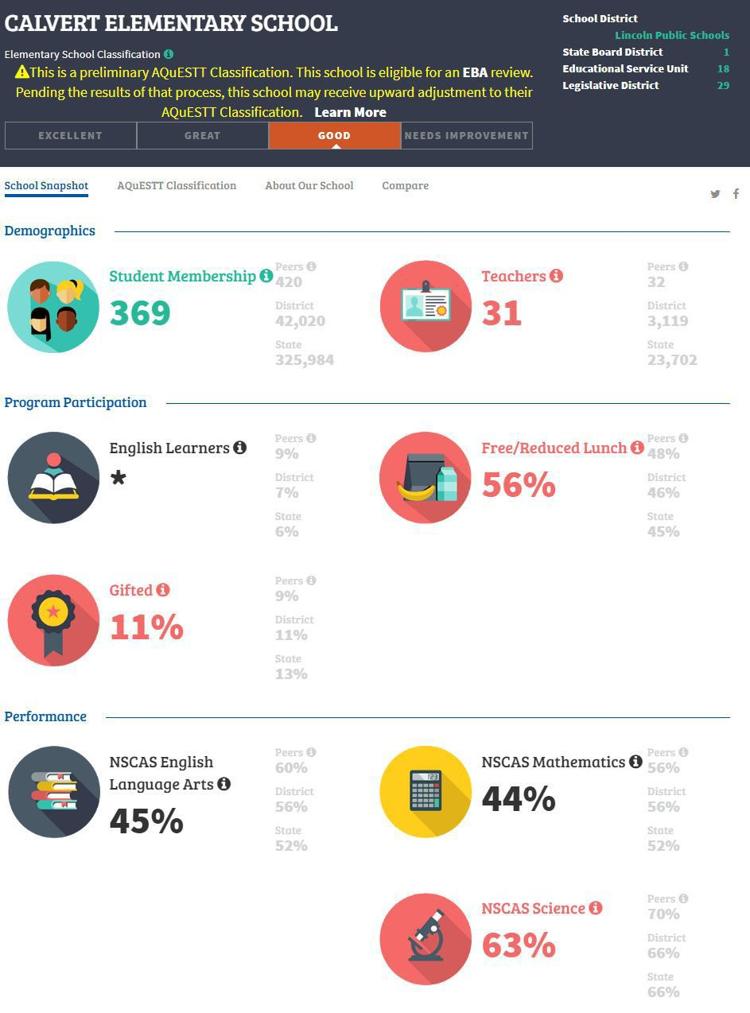 Campbell Elementary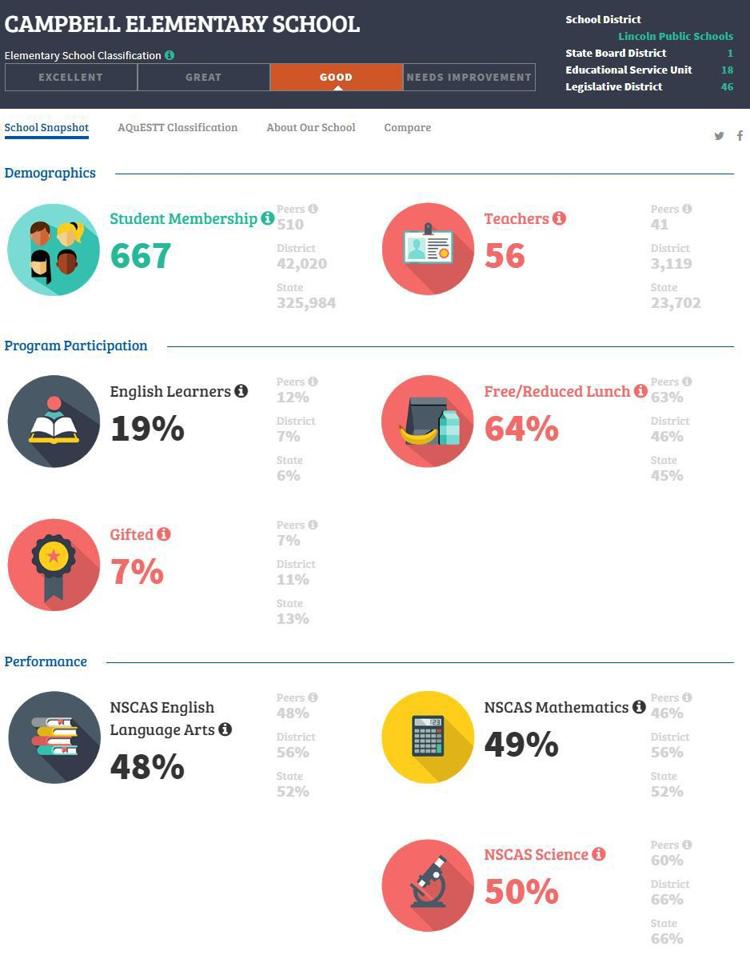 Cavett Elementary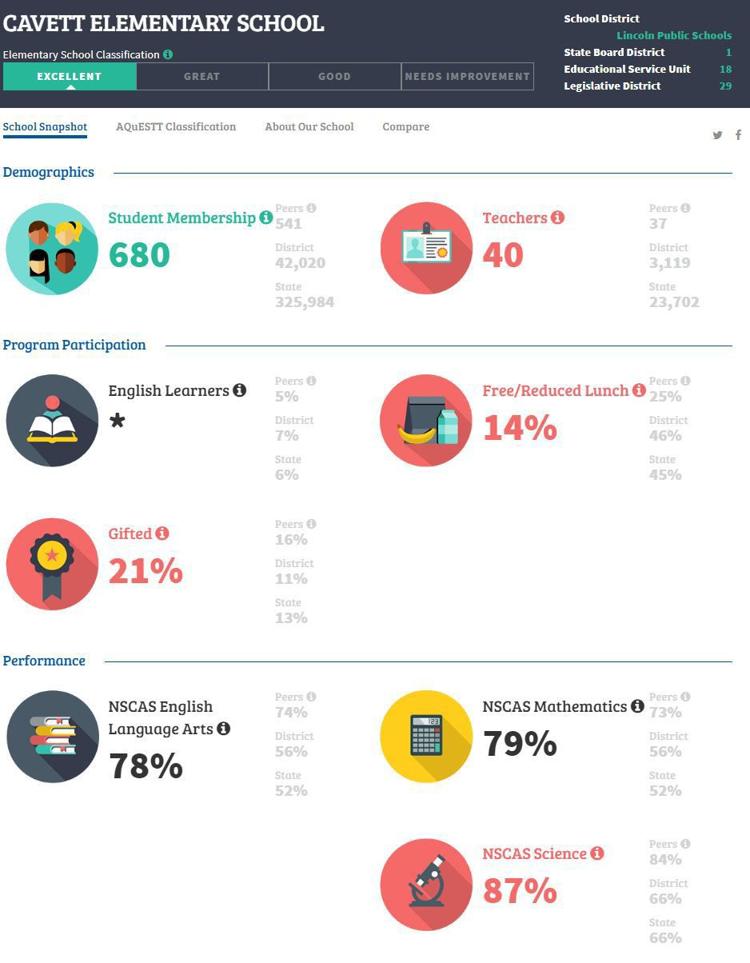 Clinton Elementary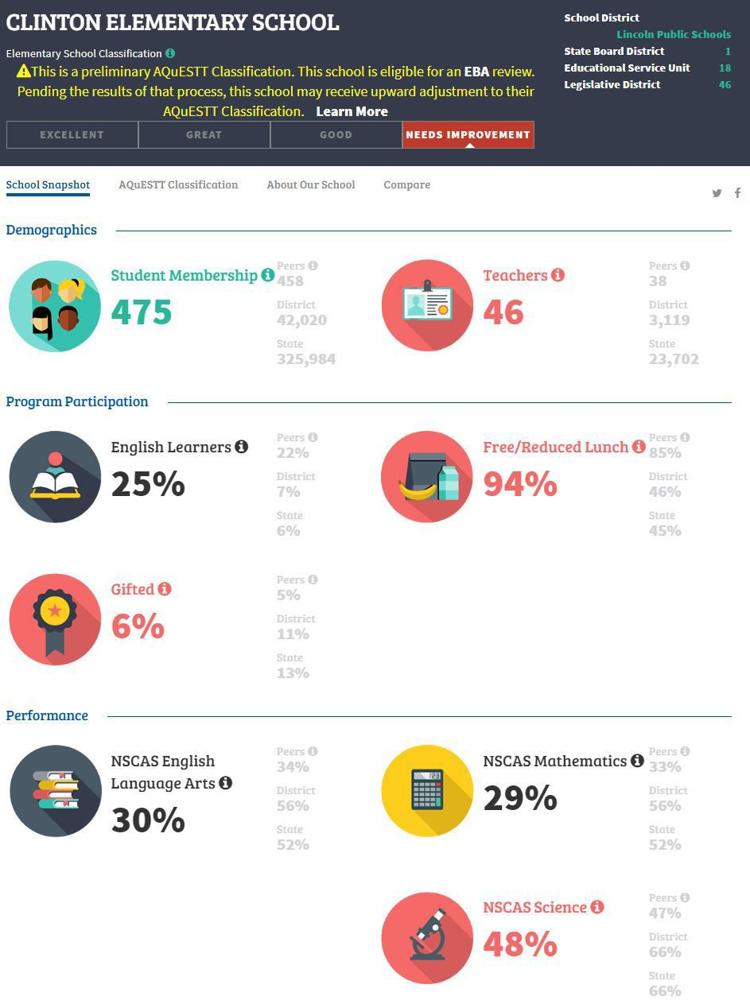 Eastridge Elementary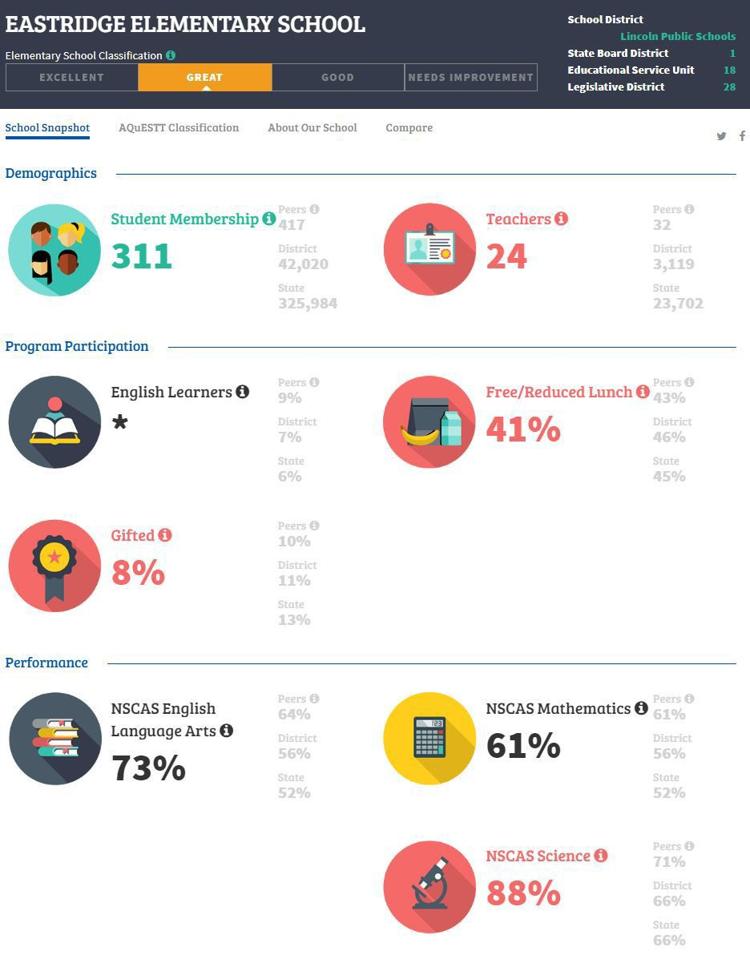 Elliott Elementary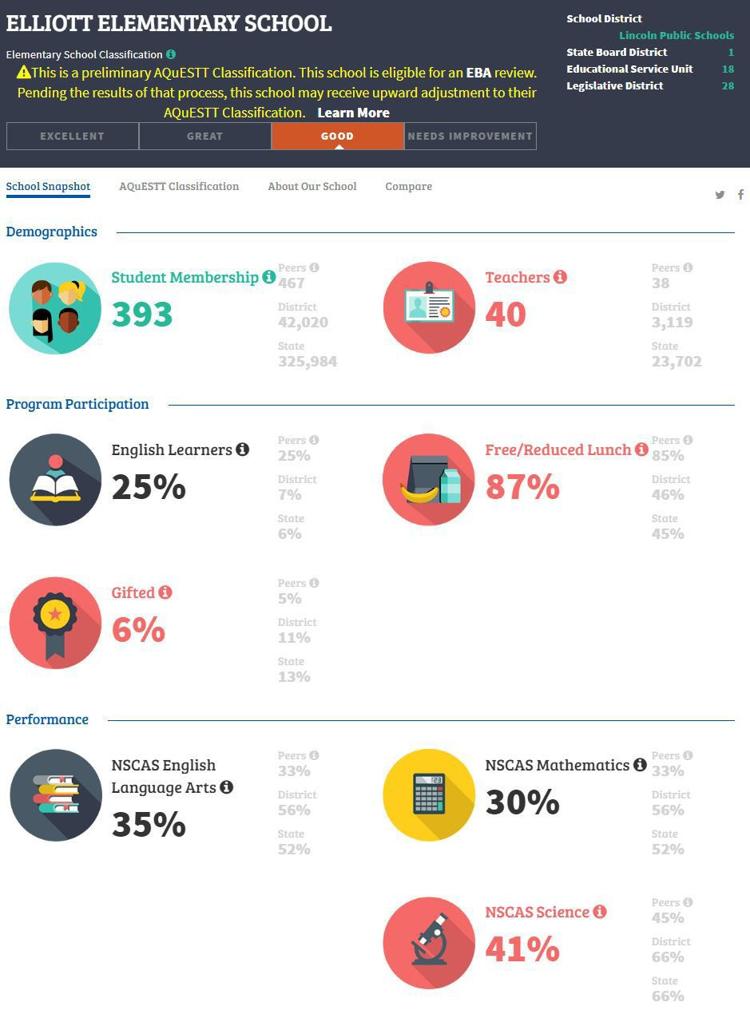 Everett Elementary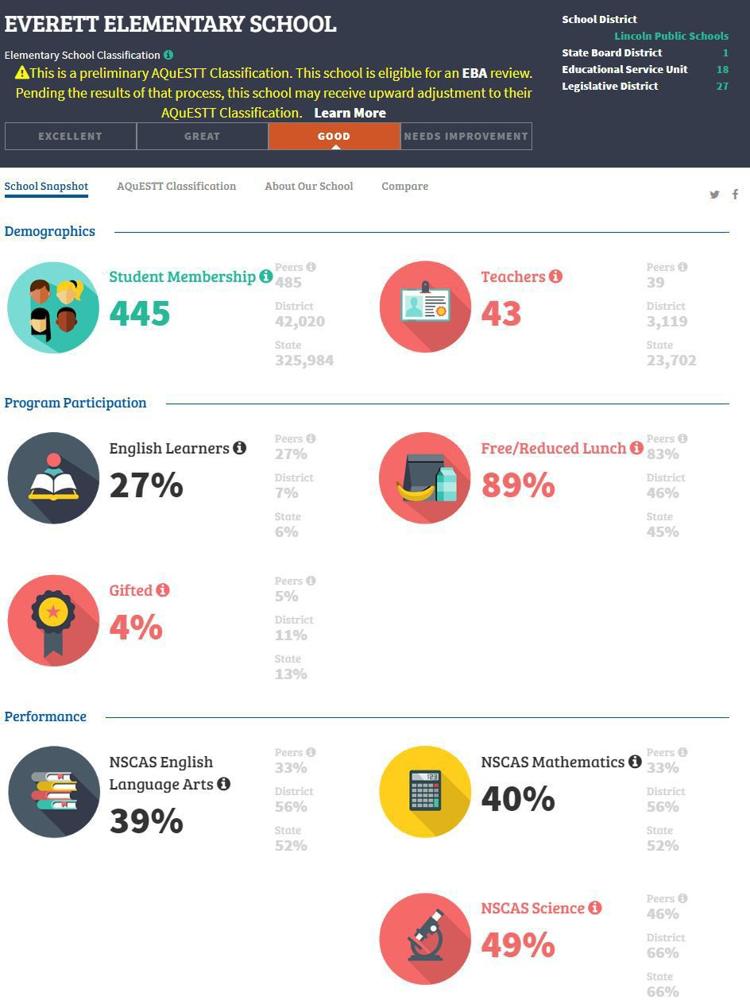 Fredstrom Elementary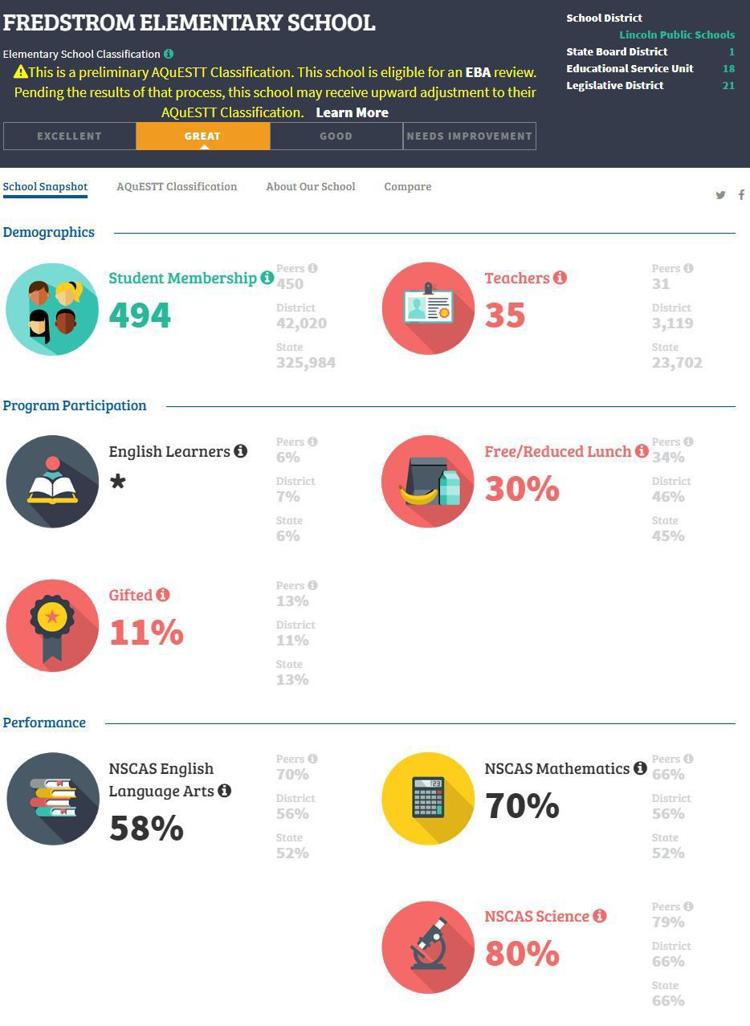 Hartley Elementary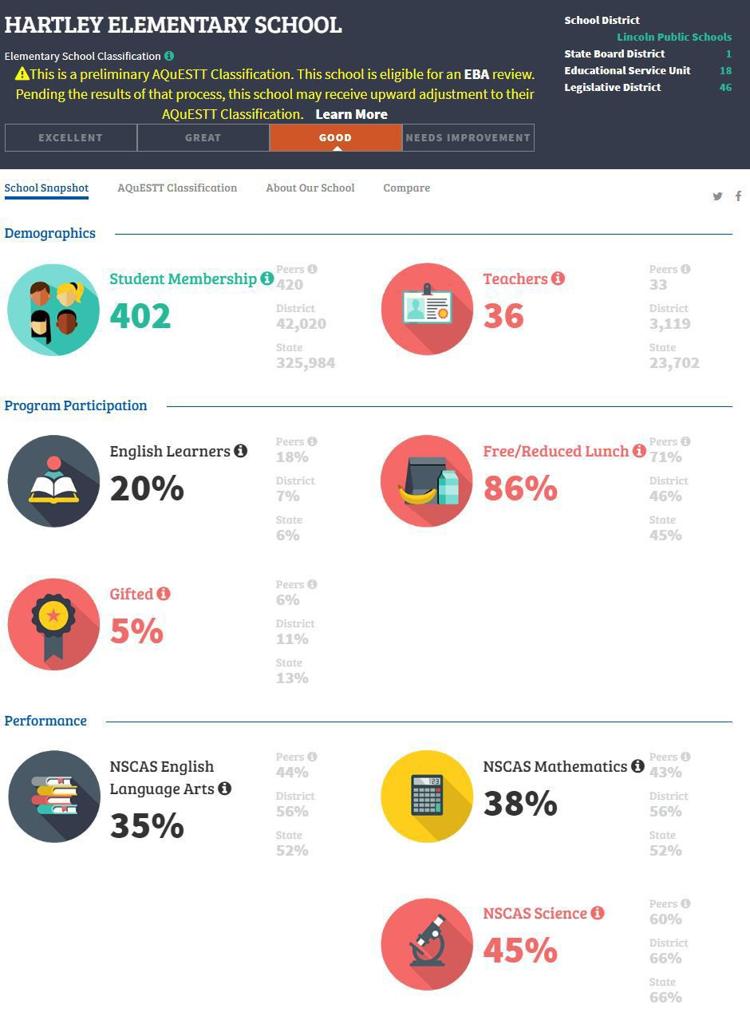 Hill Elementary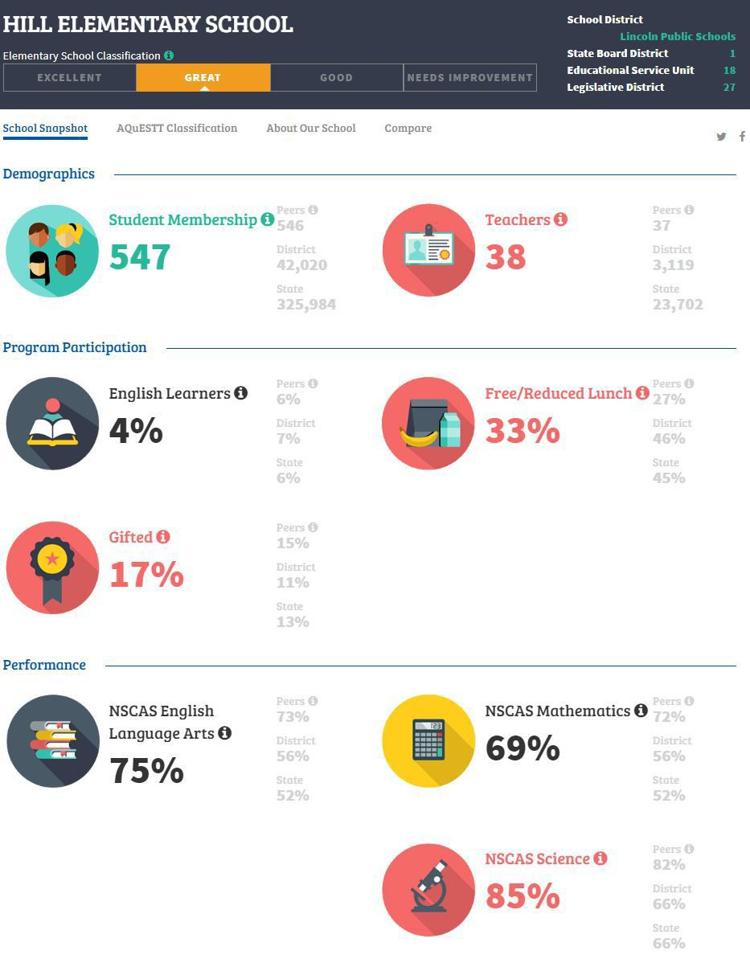 Holmes Elementary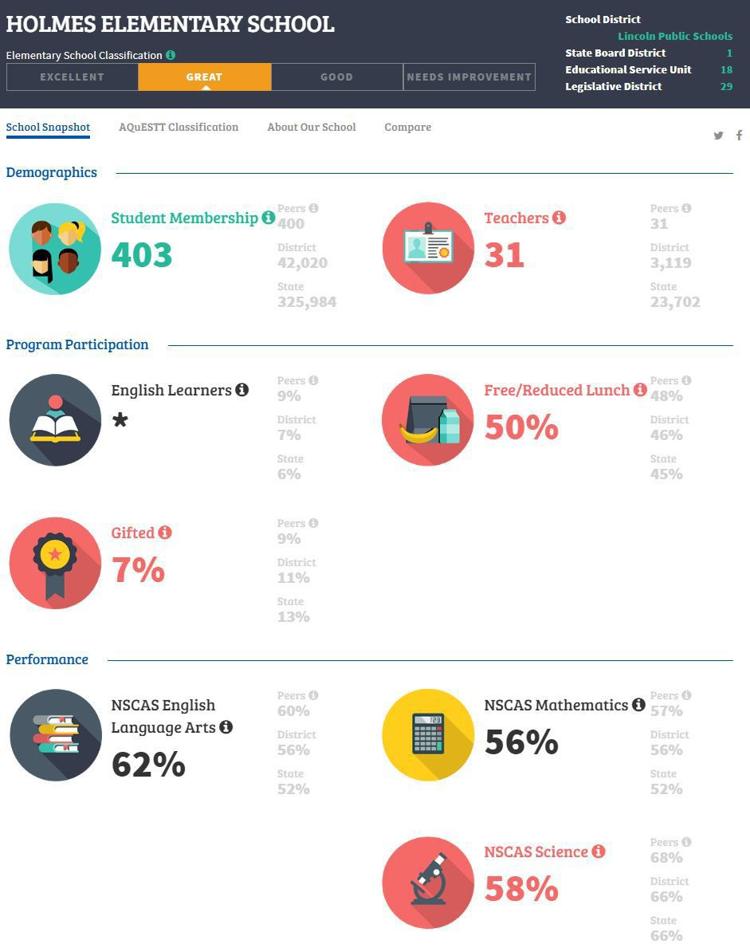 Humann Elementary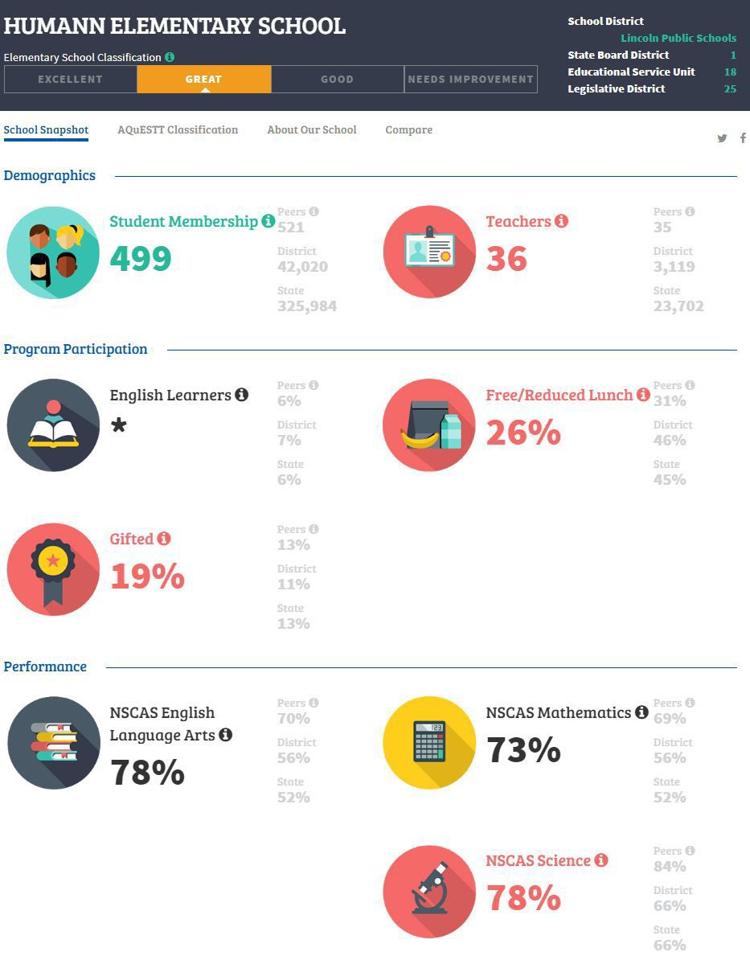 Huntington Elementary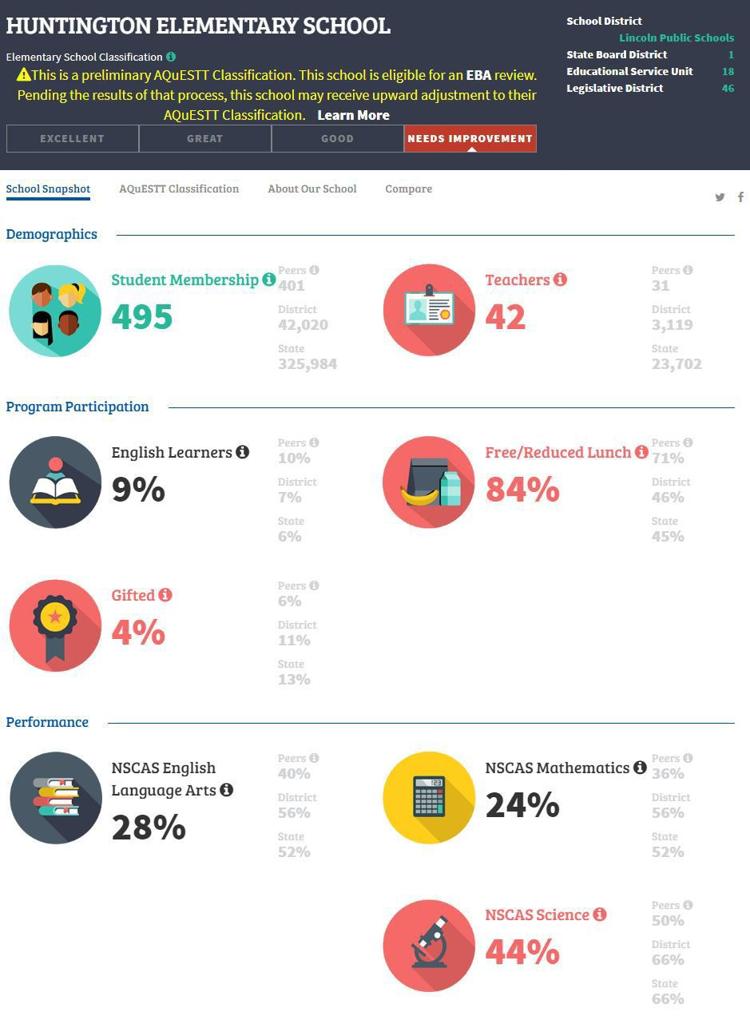 Kahoa Elementary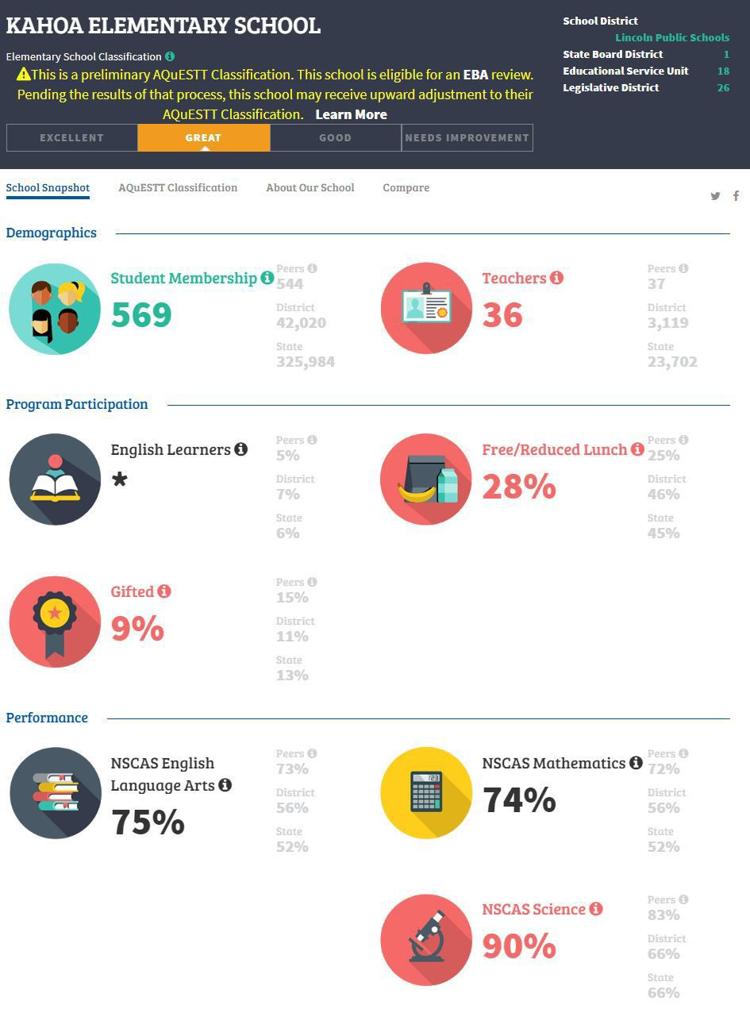 Kloefkorn Elementary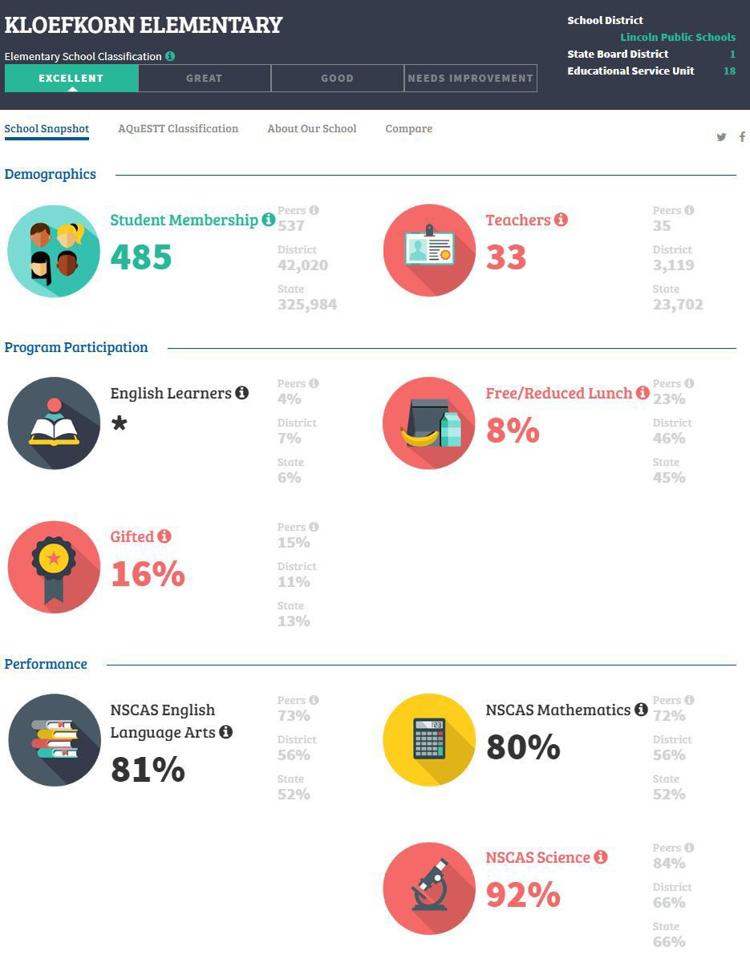 Kooser Elementary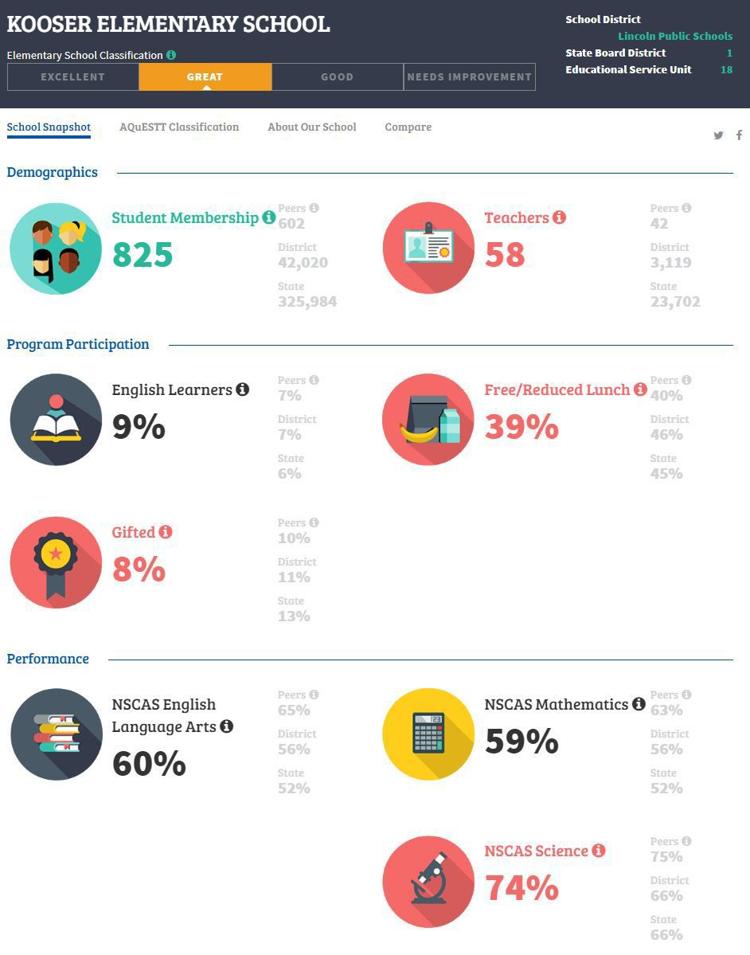 Lakeview Elementary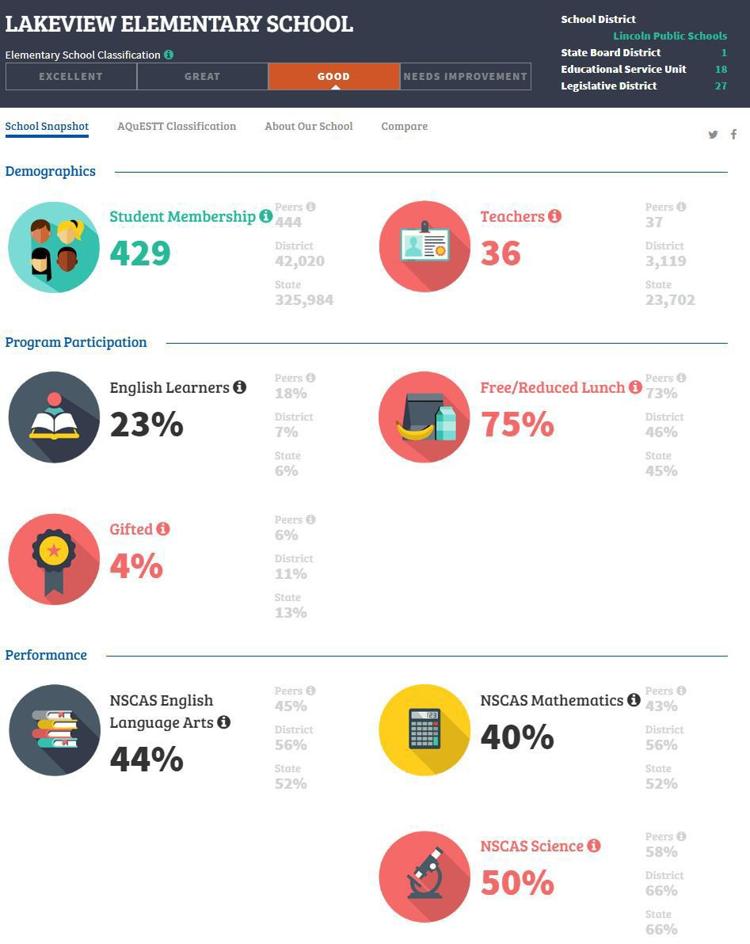 Maxey Elementary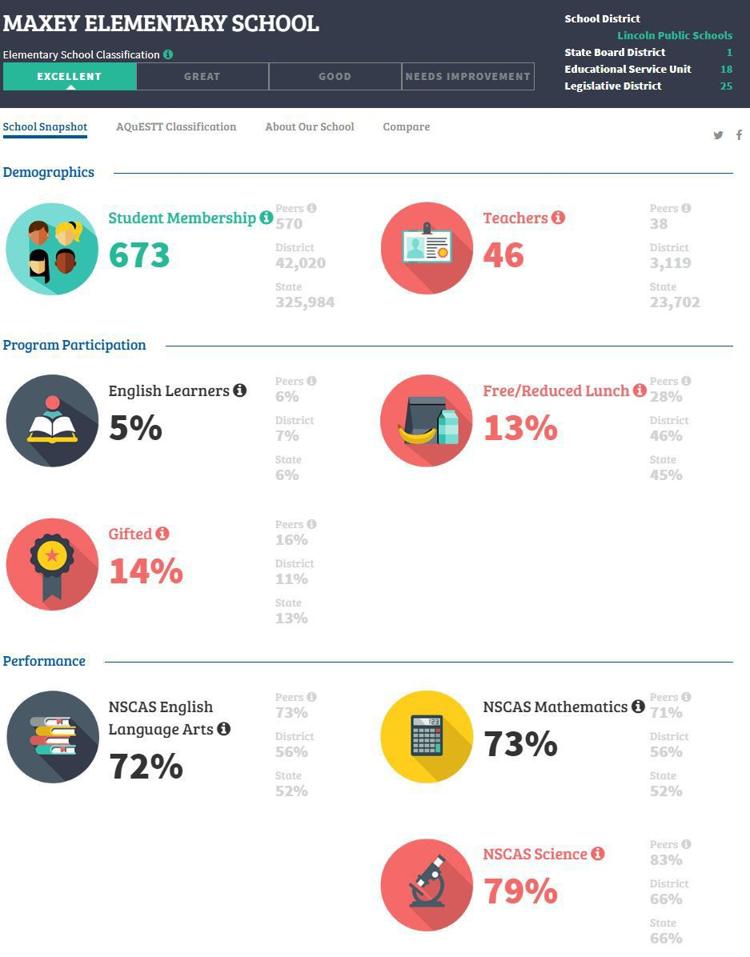 McPhee Elementary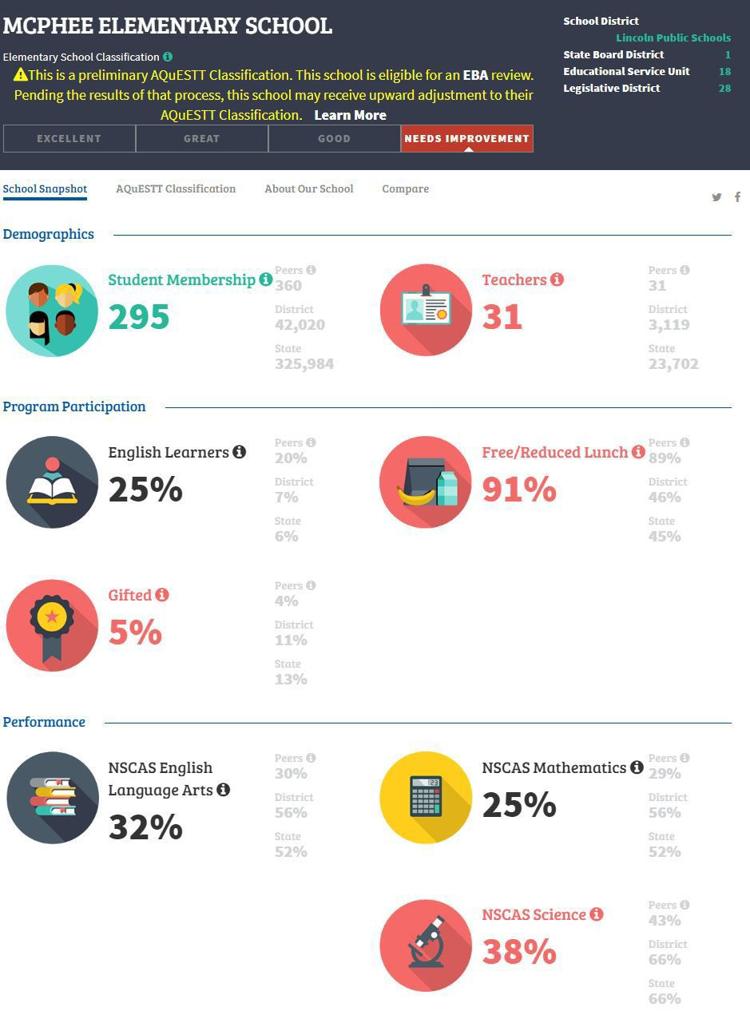 Meadow Lane Elementary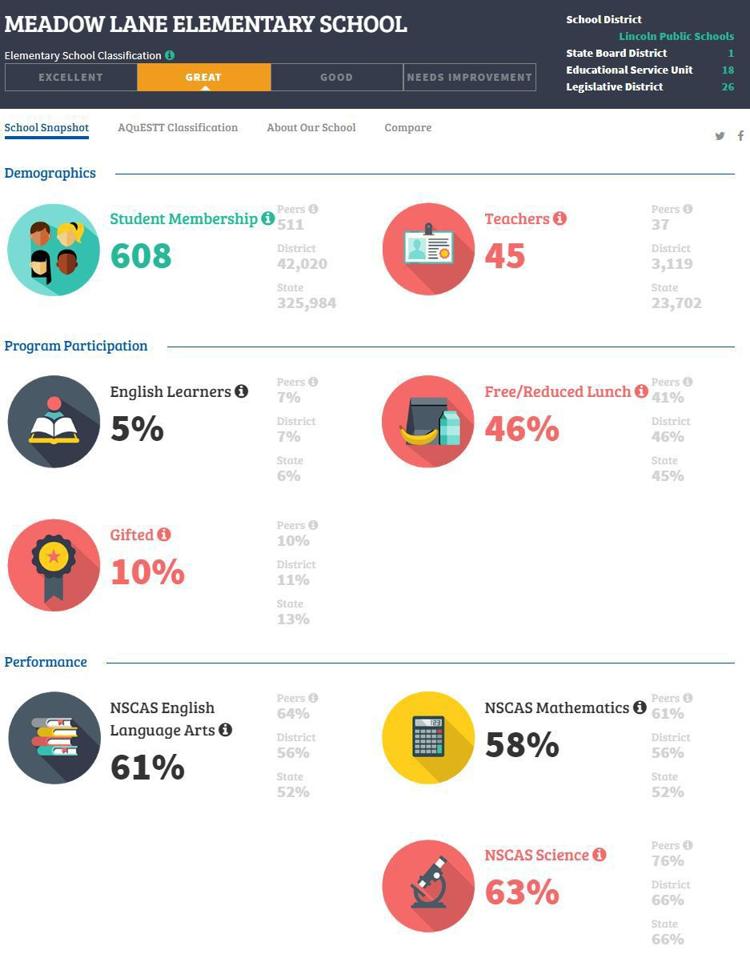 Morley Elementary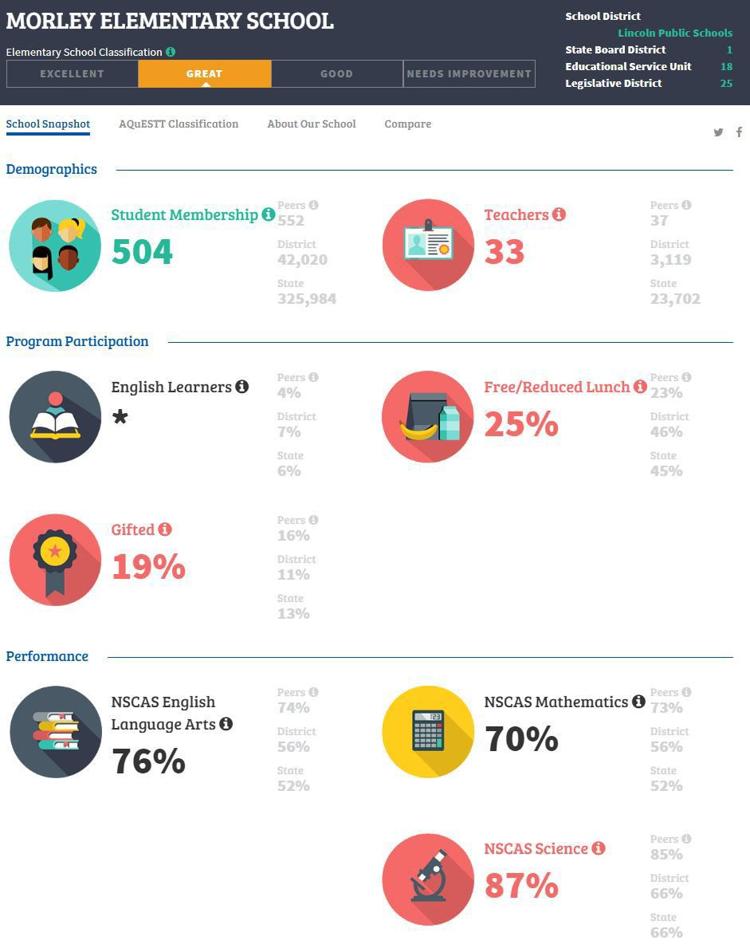 Norwood Park Elementary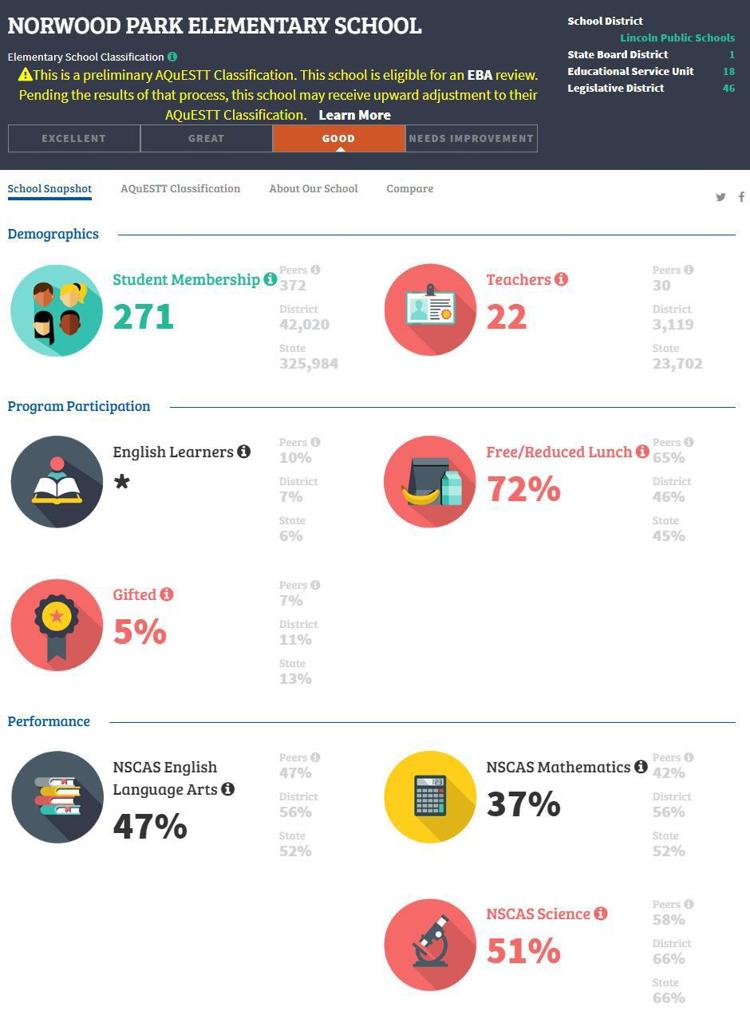 Pershing Elementary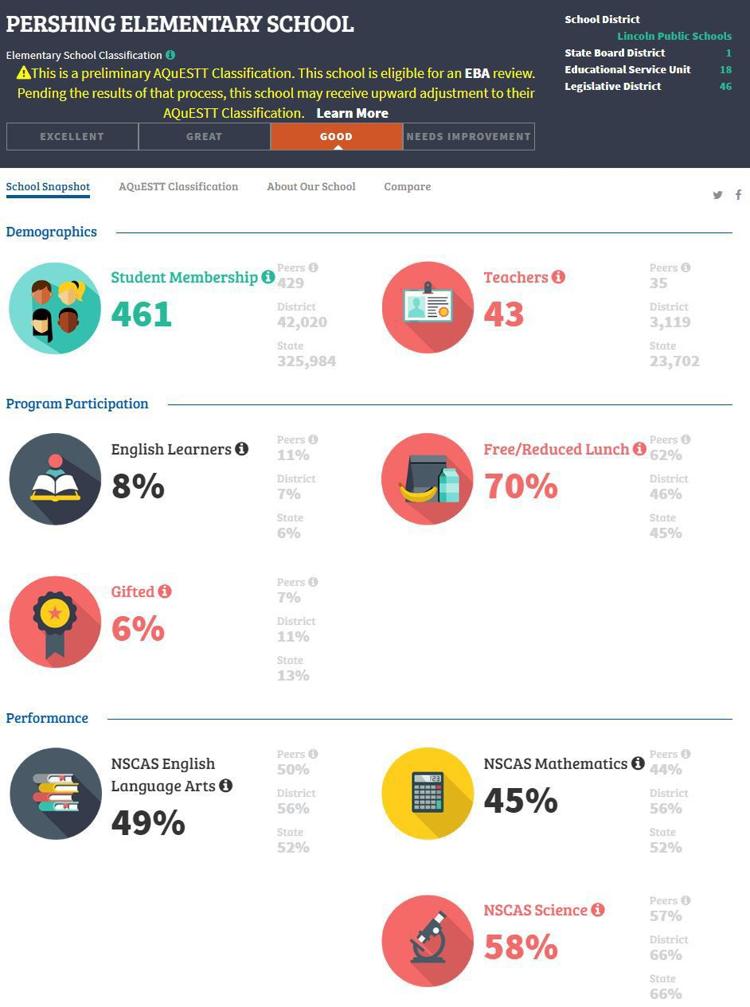 Prescott Elementary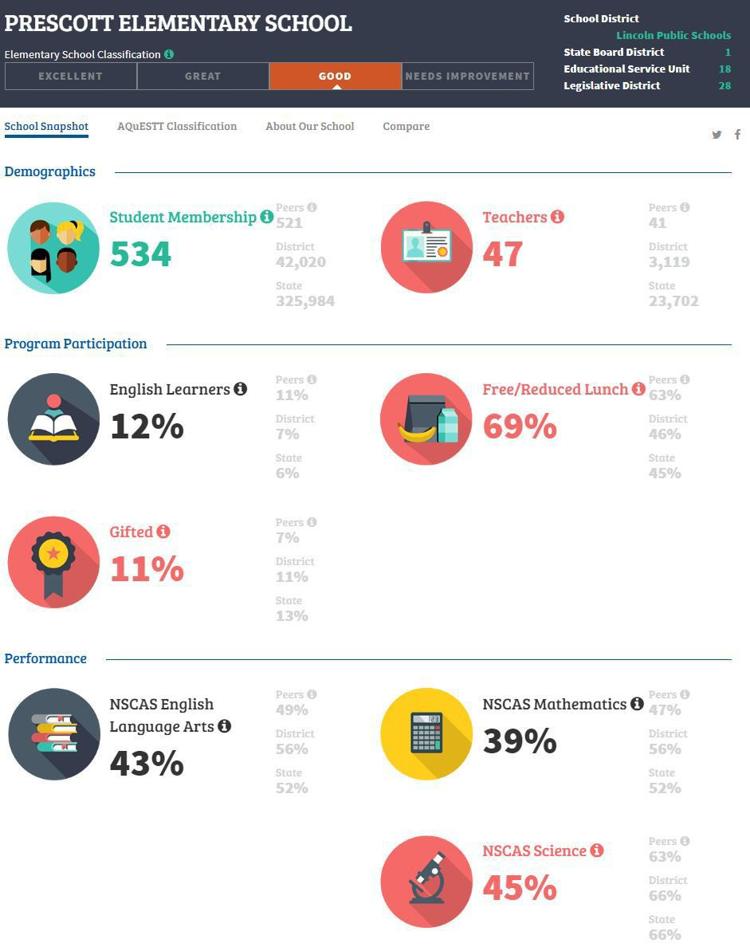 Pyrtle Elementary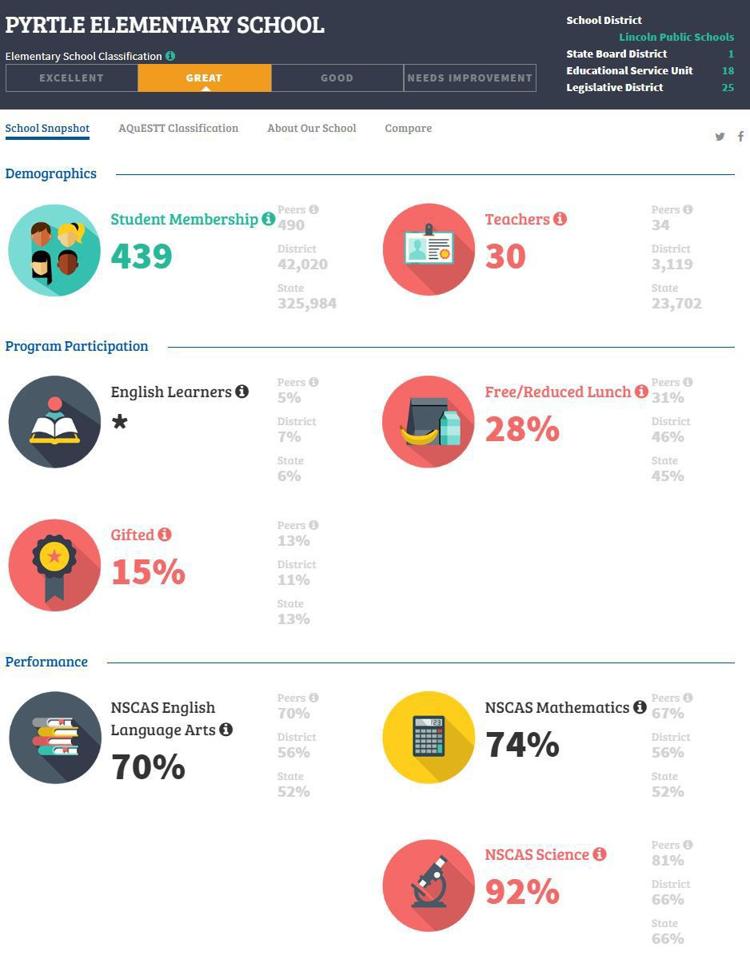 Randolph Elementary
Riley Elementary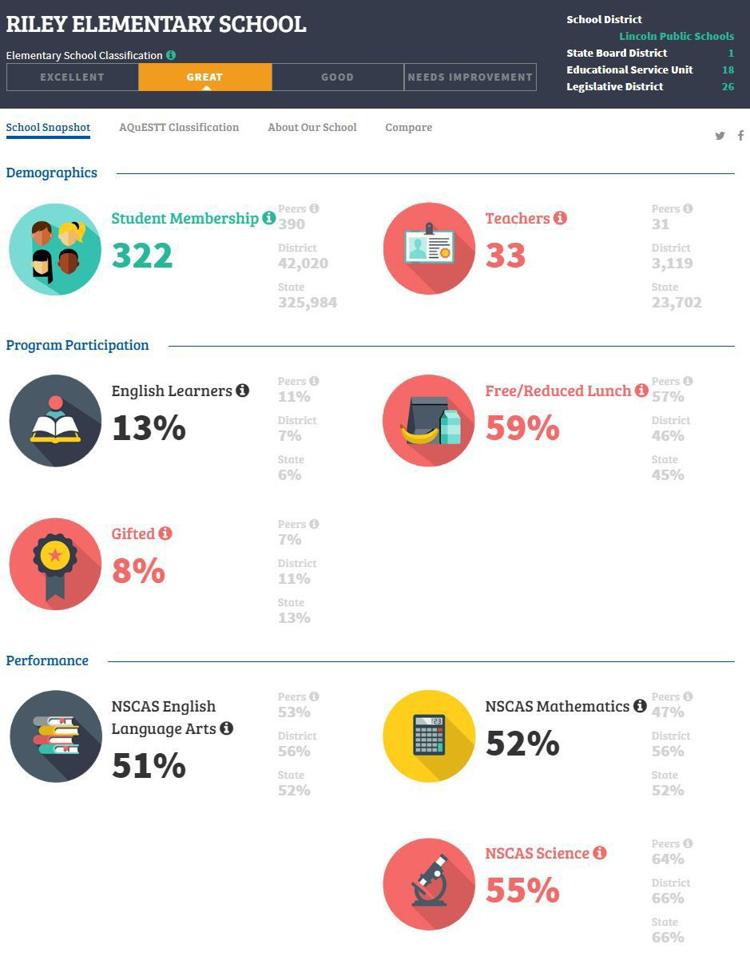 Roper Elementary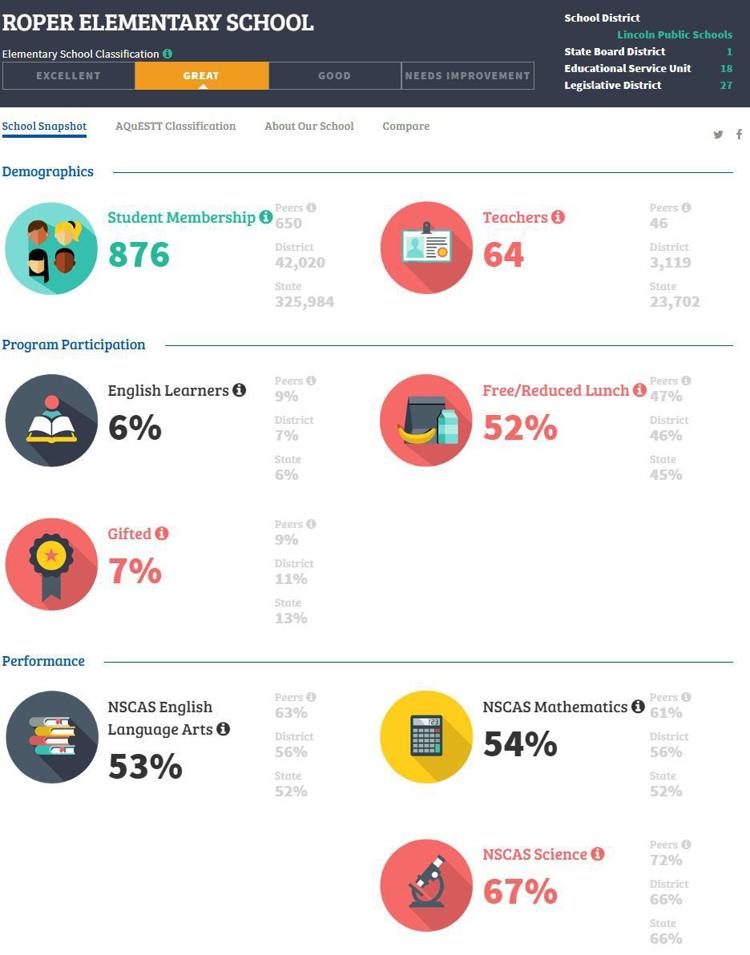 Rousseau Elementary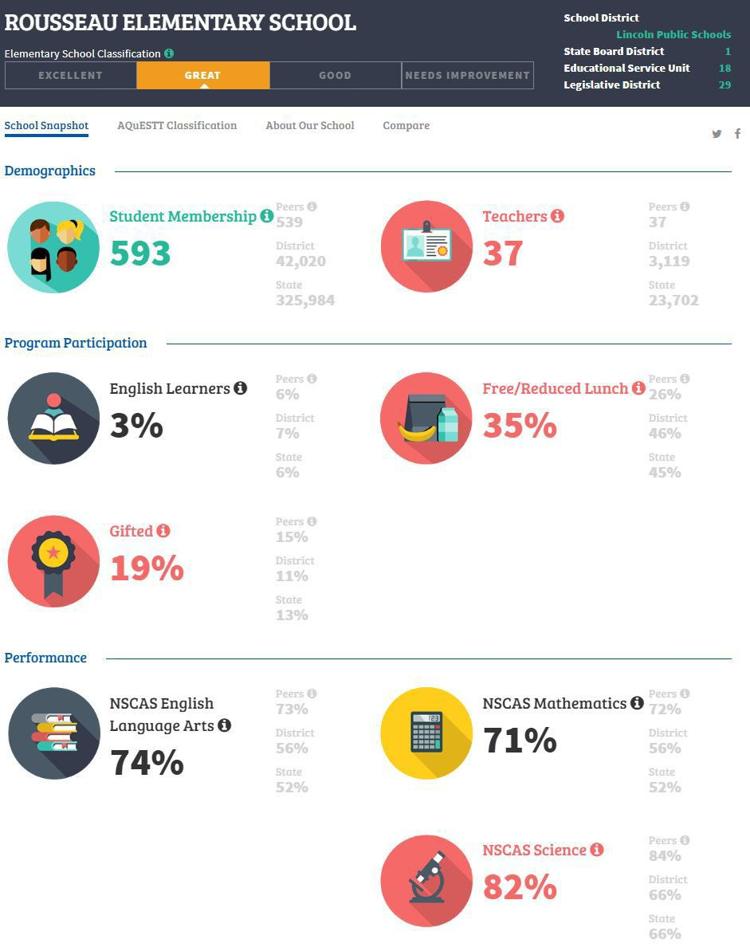 Saratoga Elementary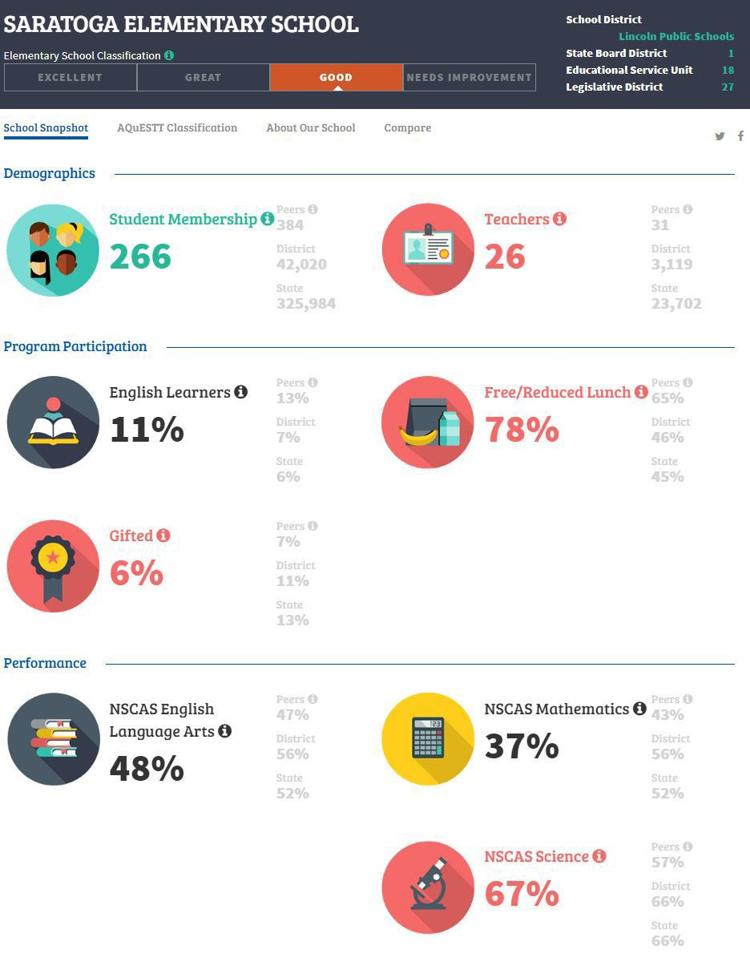 Sheridan Elementary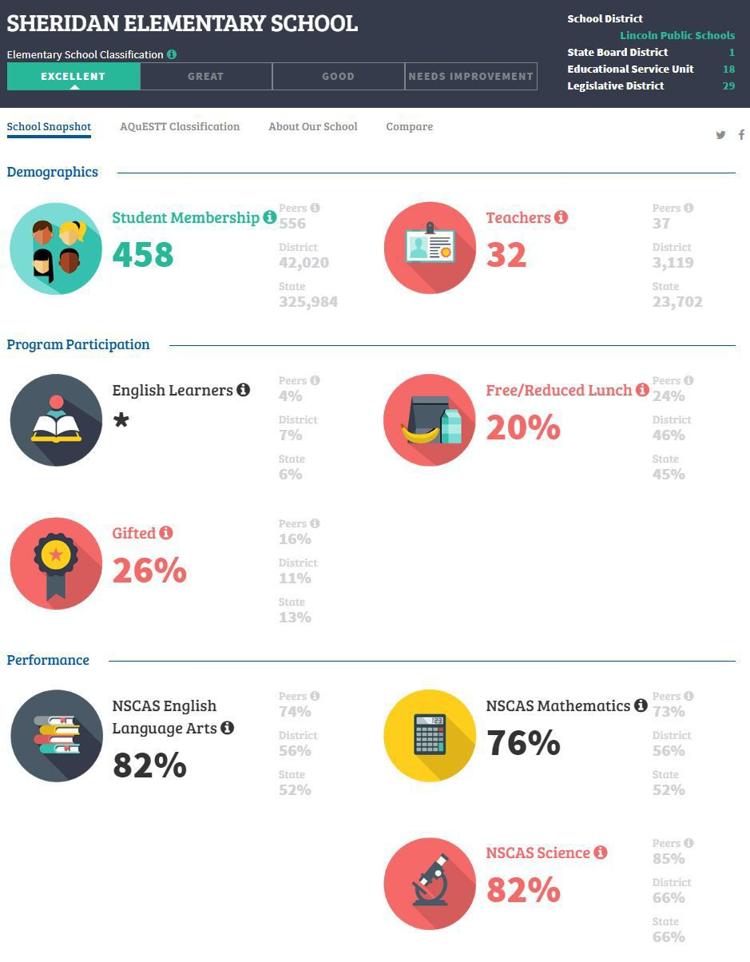 West Lincoln Elementary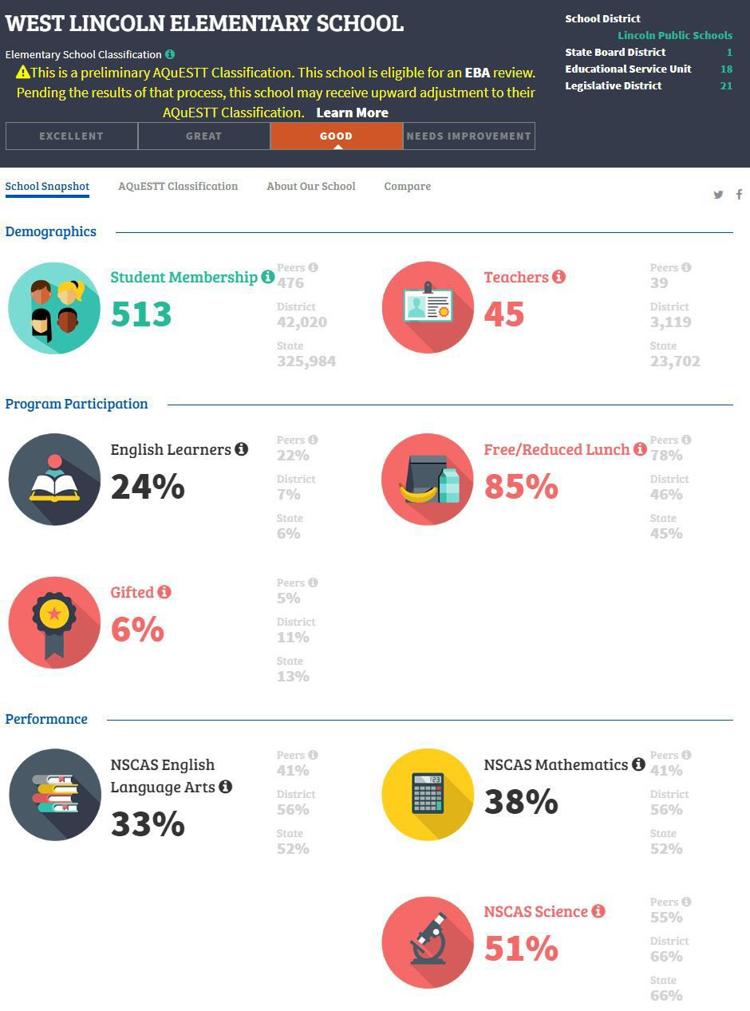 Wysong Elementary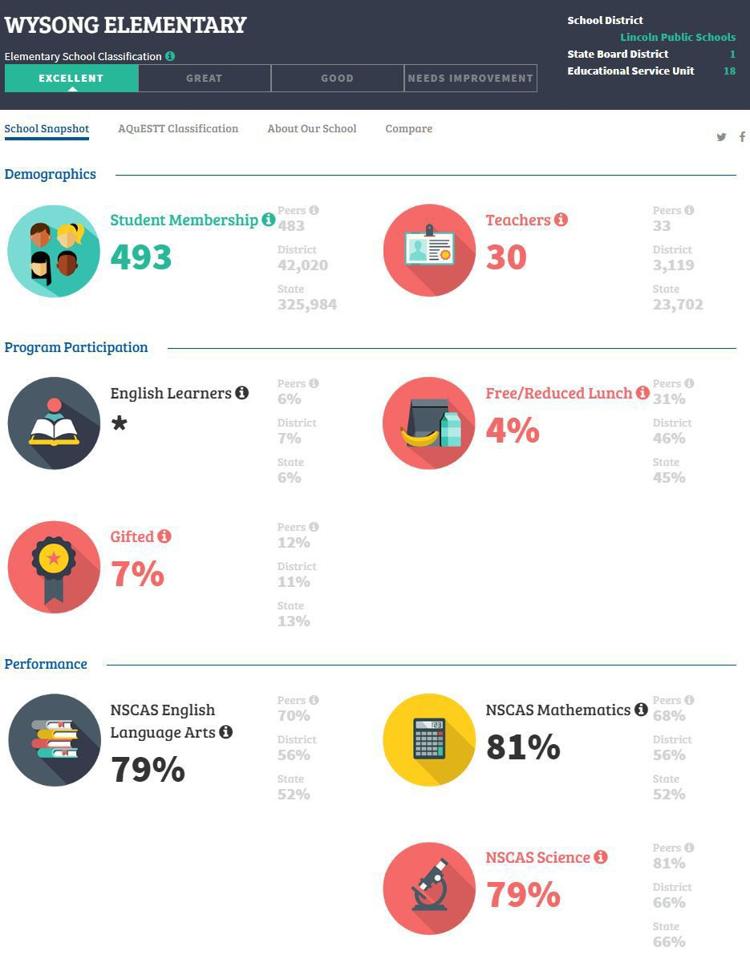 Zeman Elementary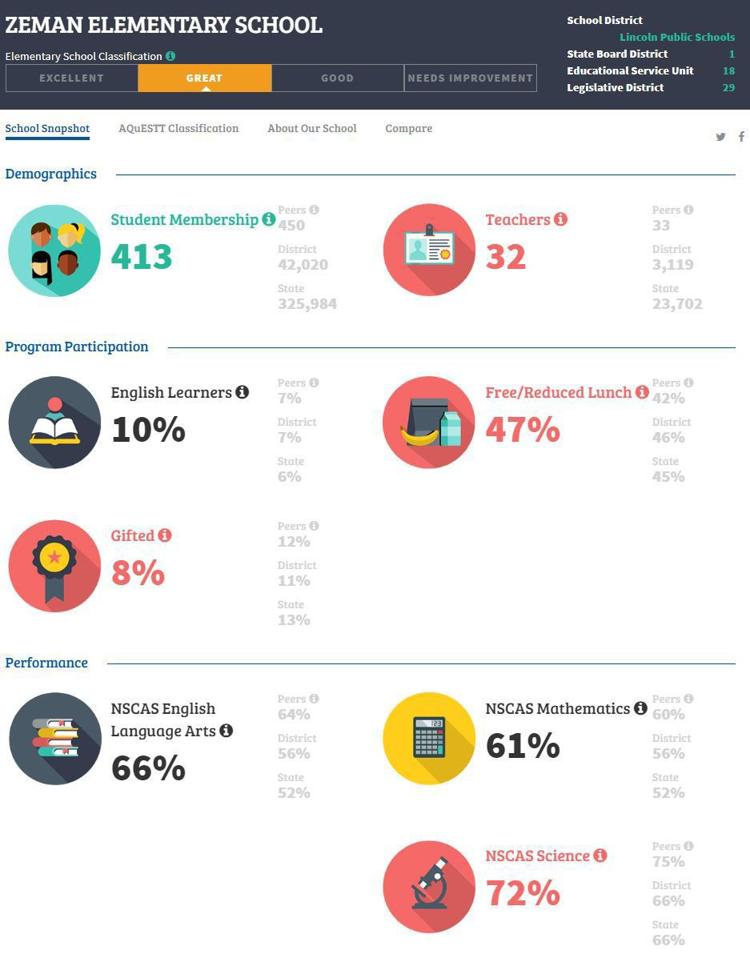 Culler Middle School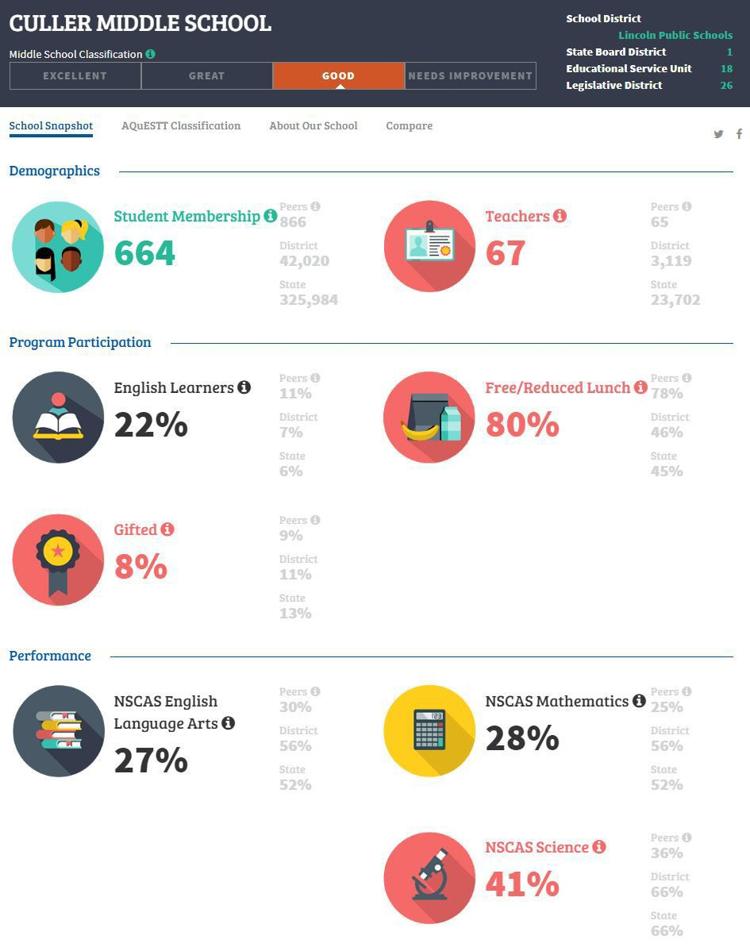 Dawes Middle School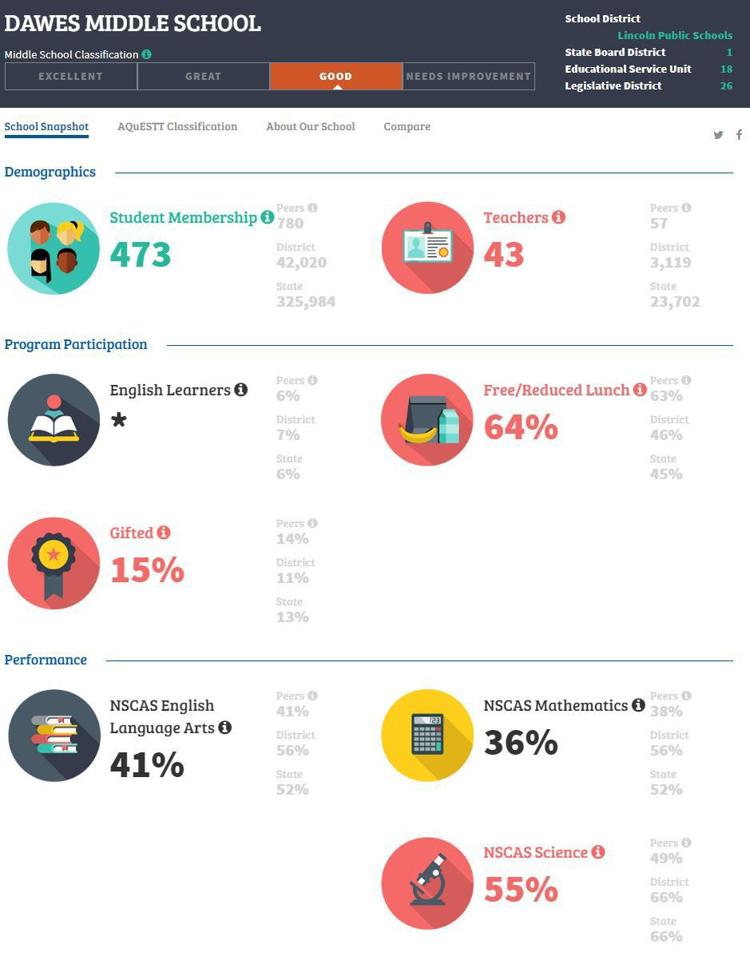 Goodrich Middle School
Irving Middle School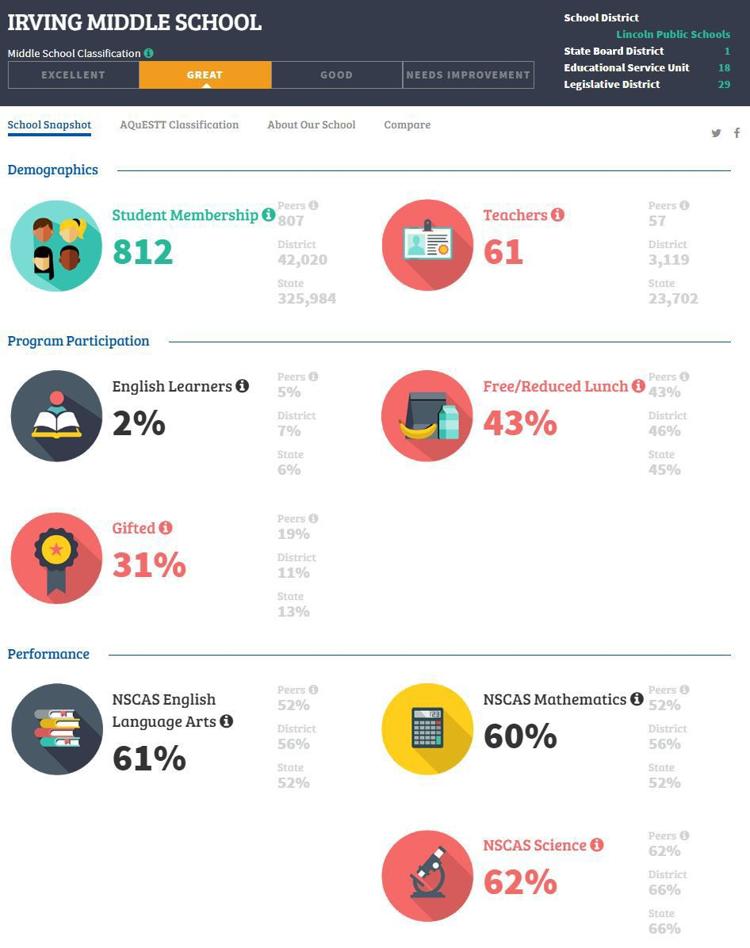 Lefler Middle School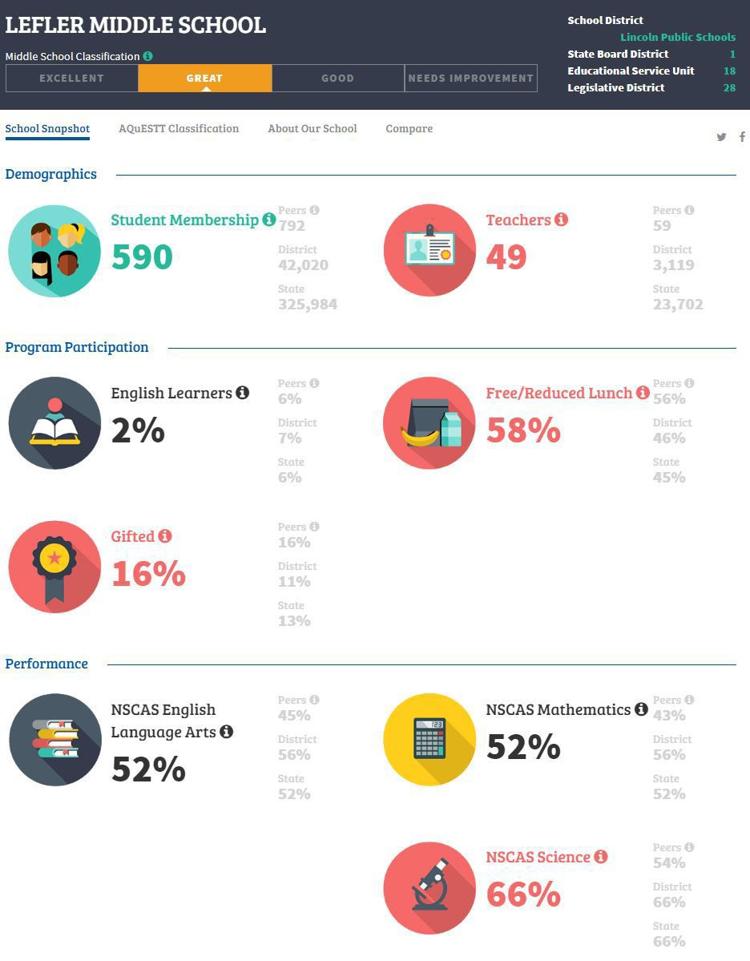 Lux Middle School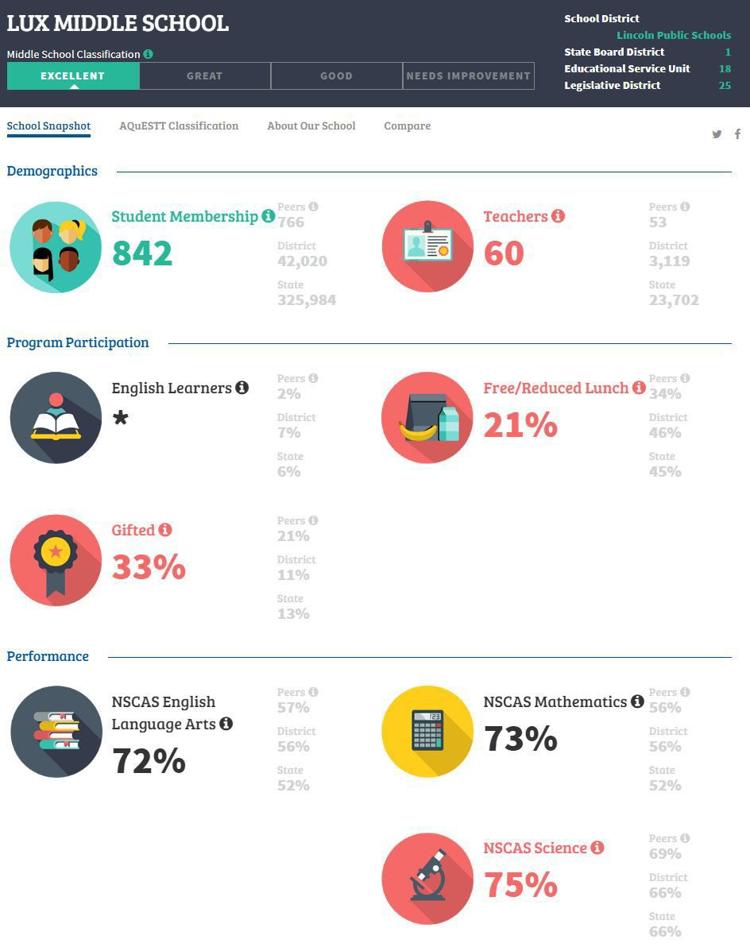 Mickle Middle School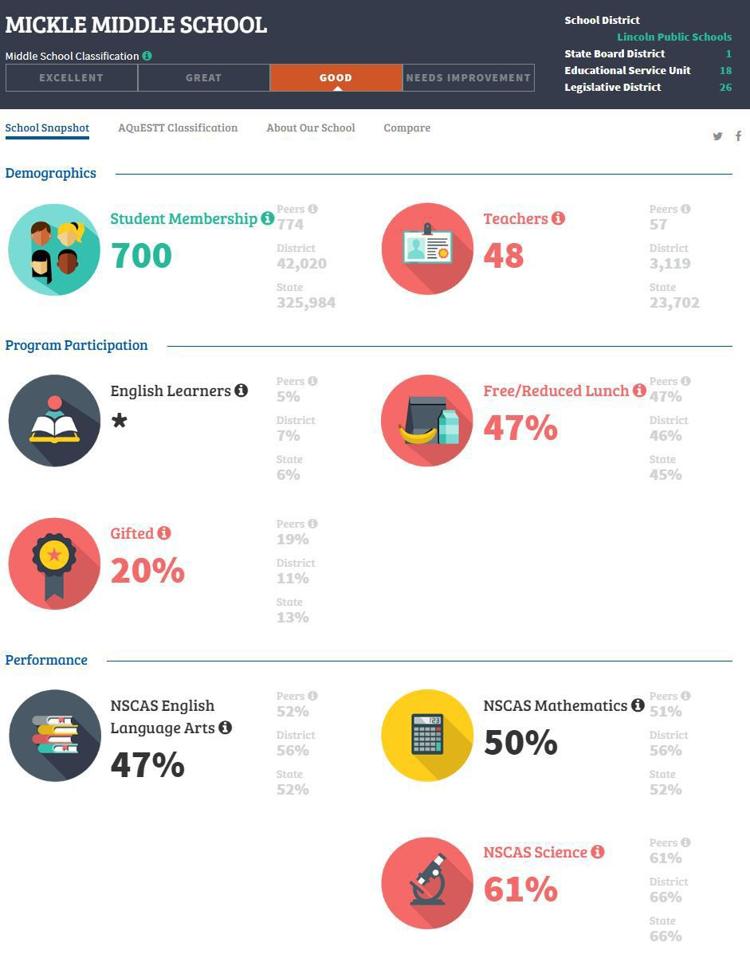 Moore Middle School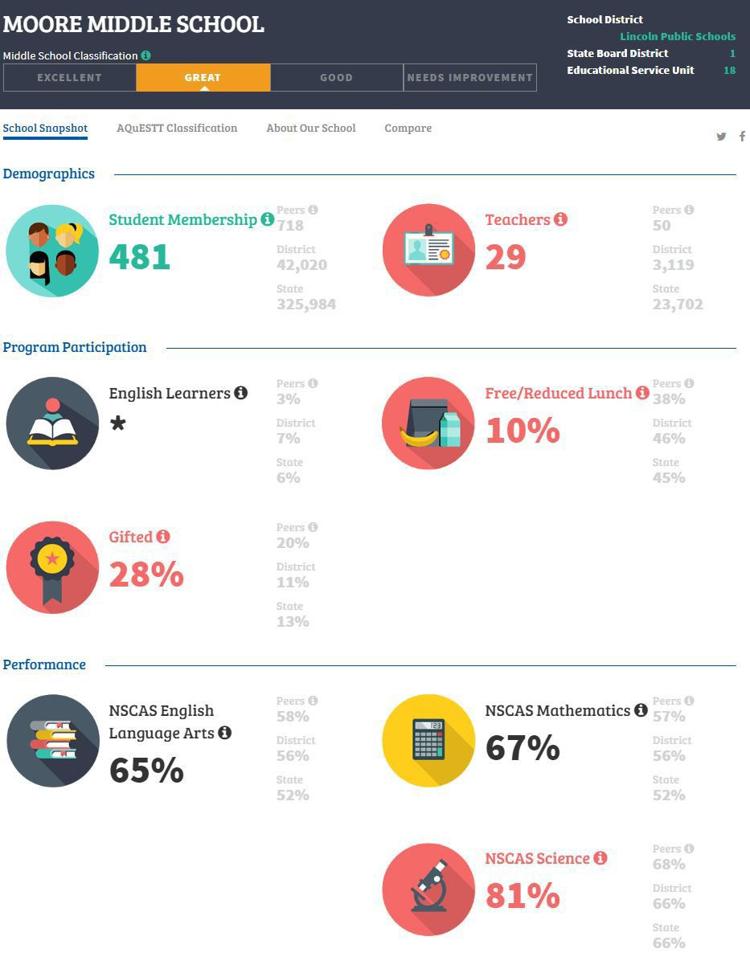 Park Middle School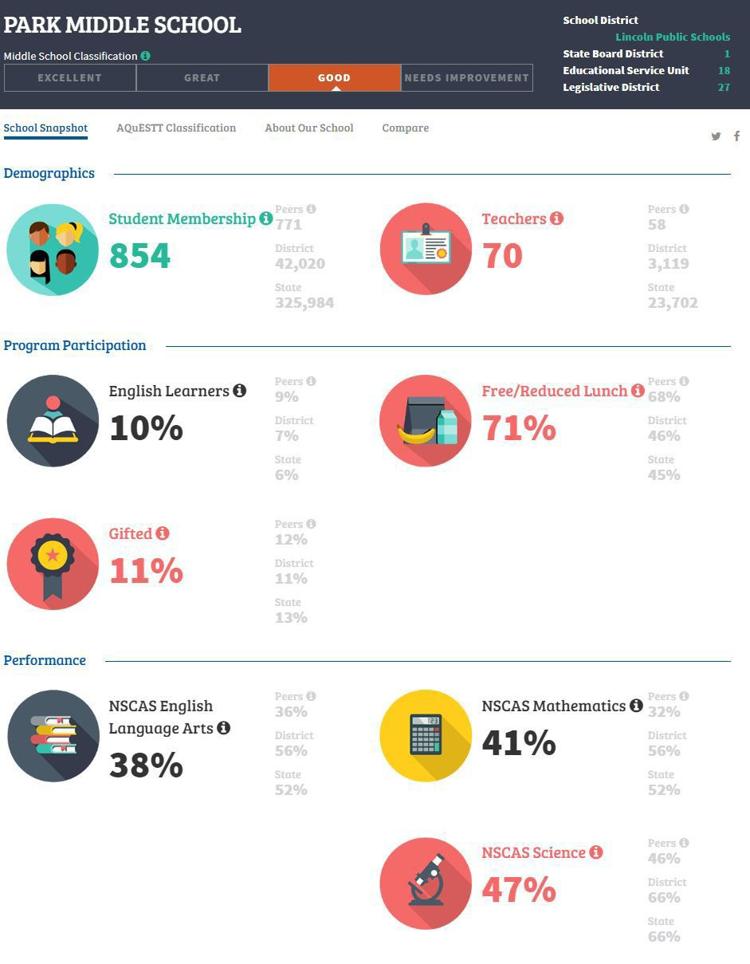 Pound Middle School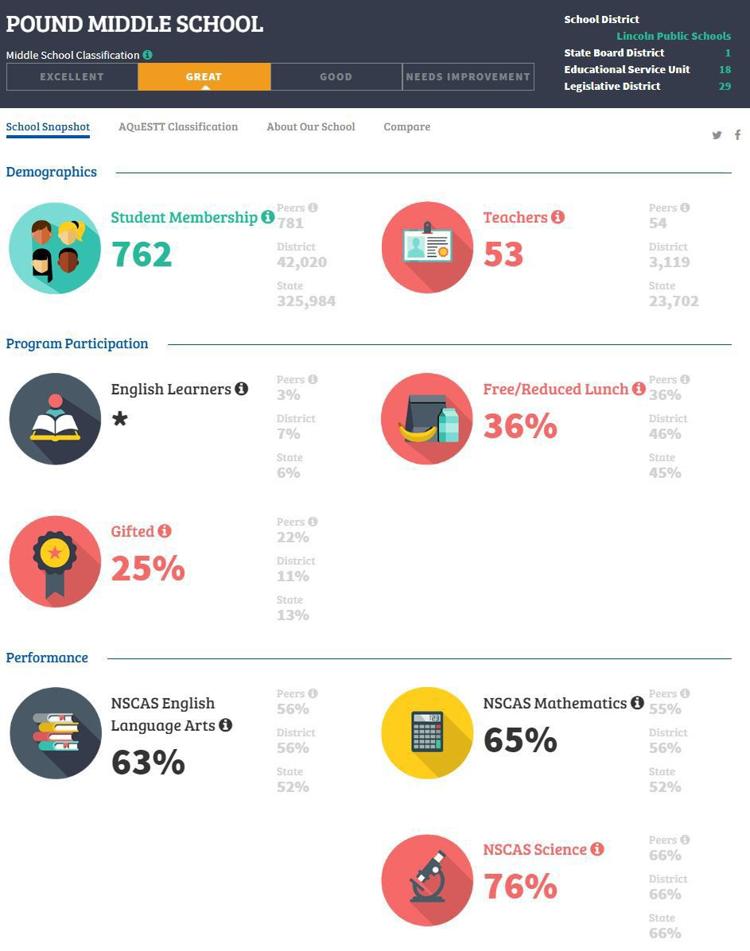 Schoo Middle School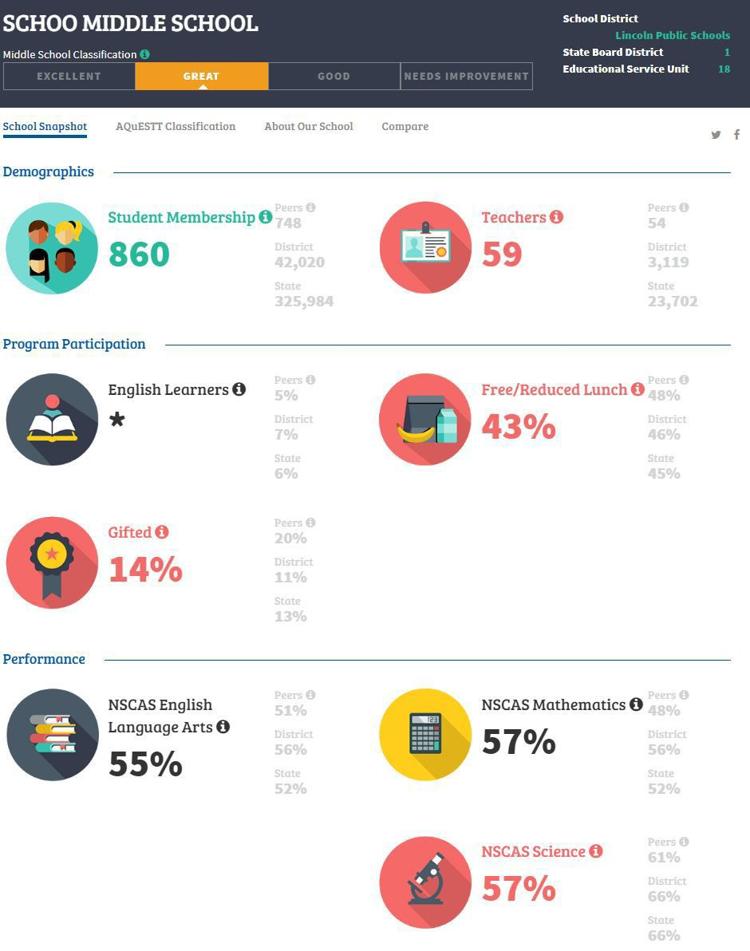 Scott Middle School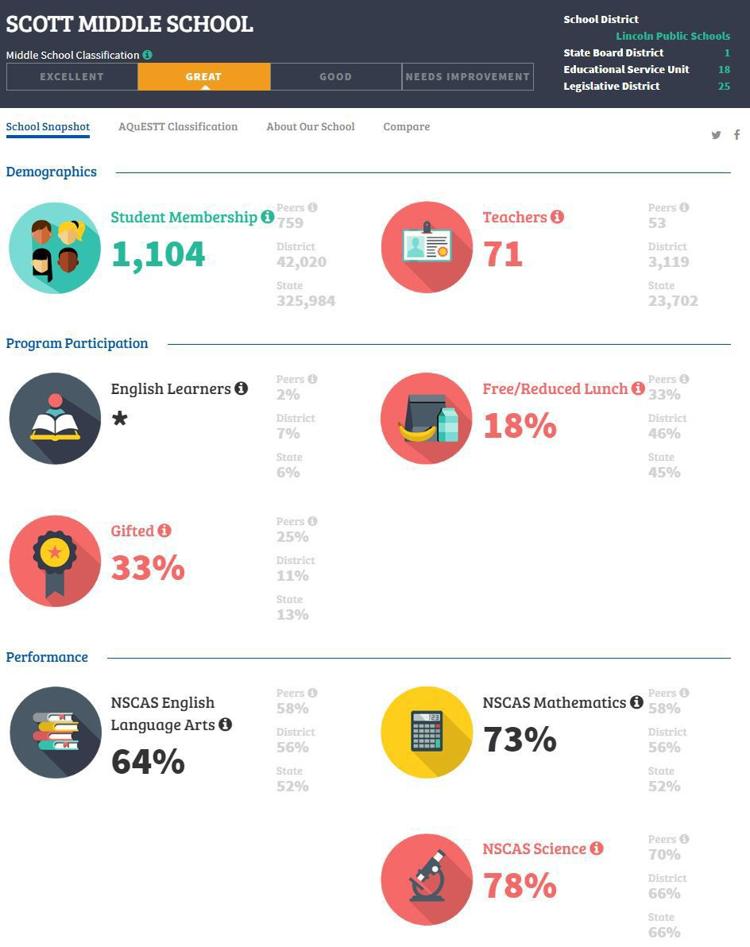 Lincoln East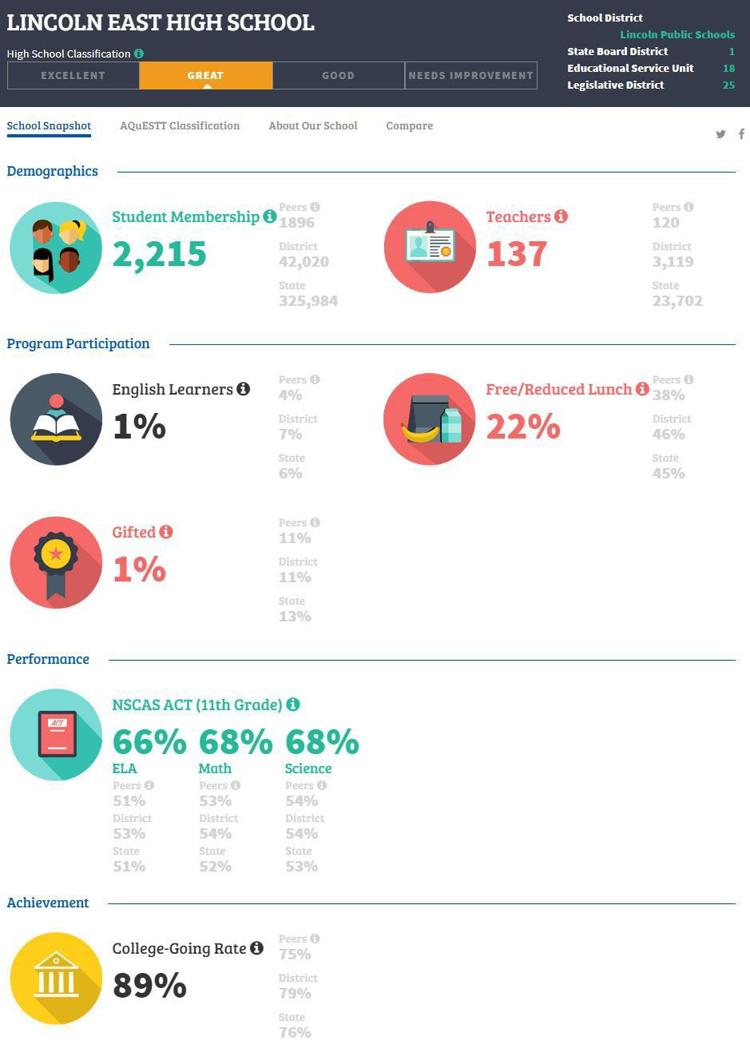 Lincoln High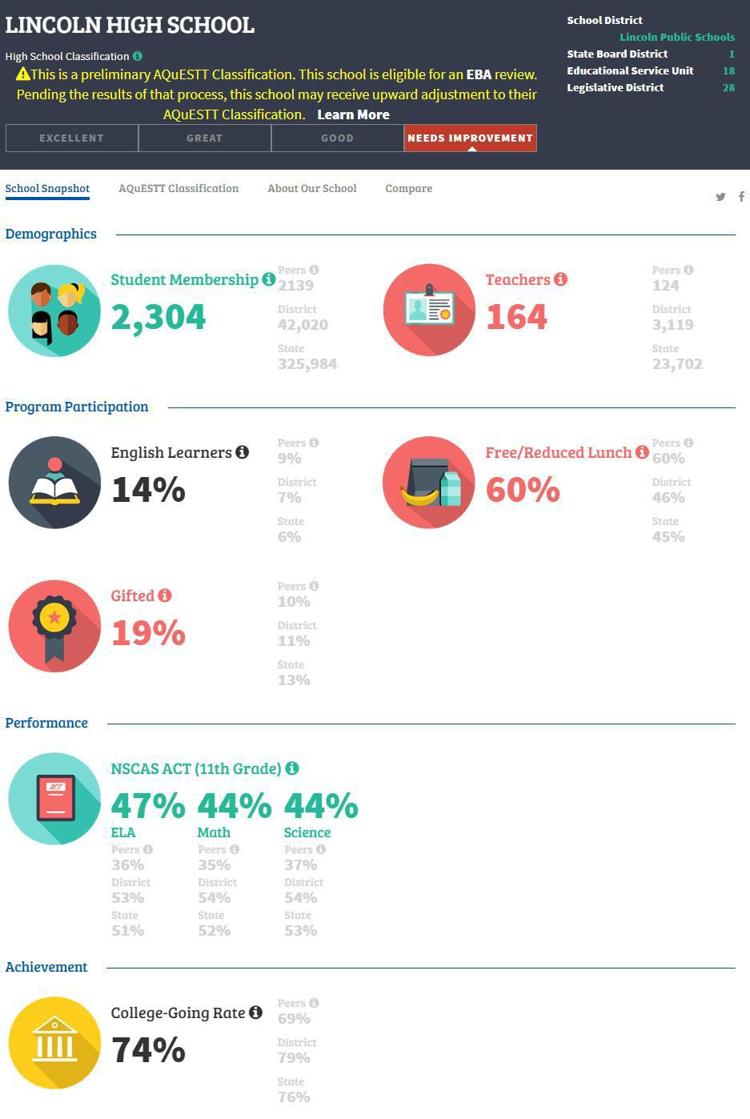 North Star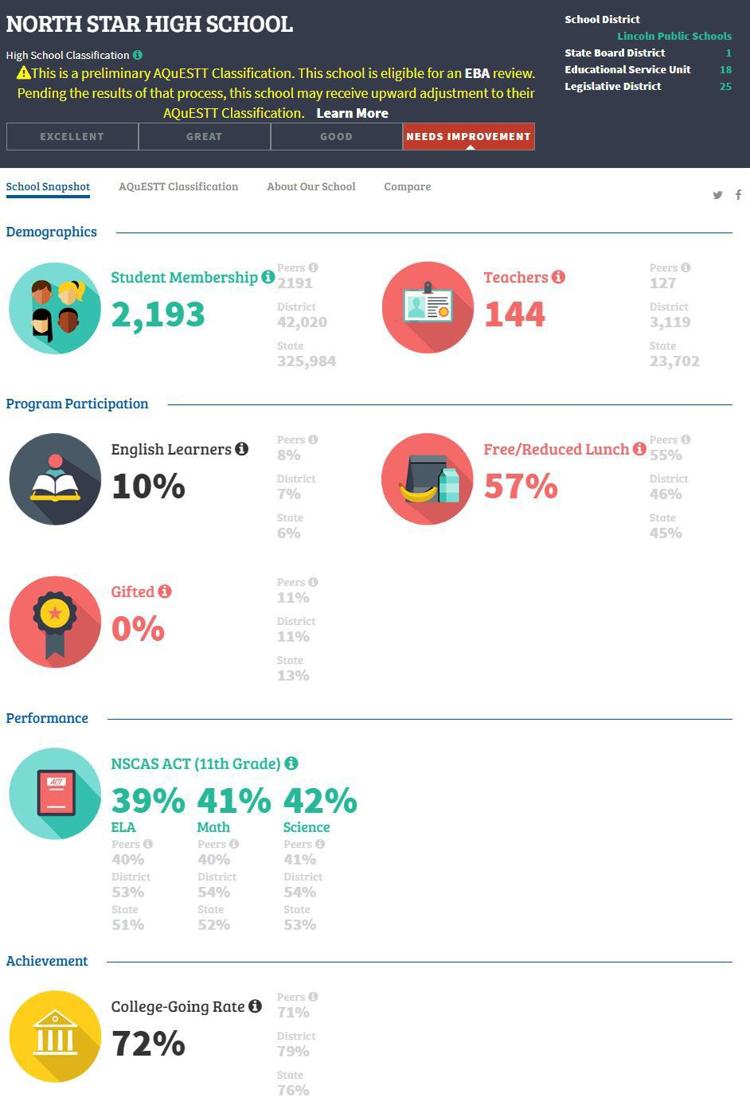 Northeast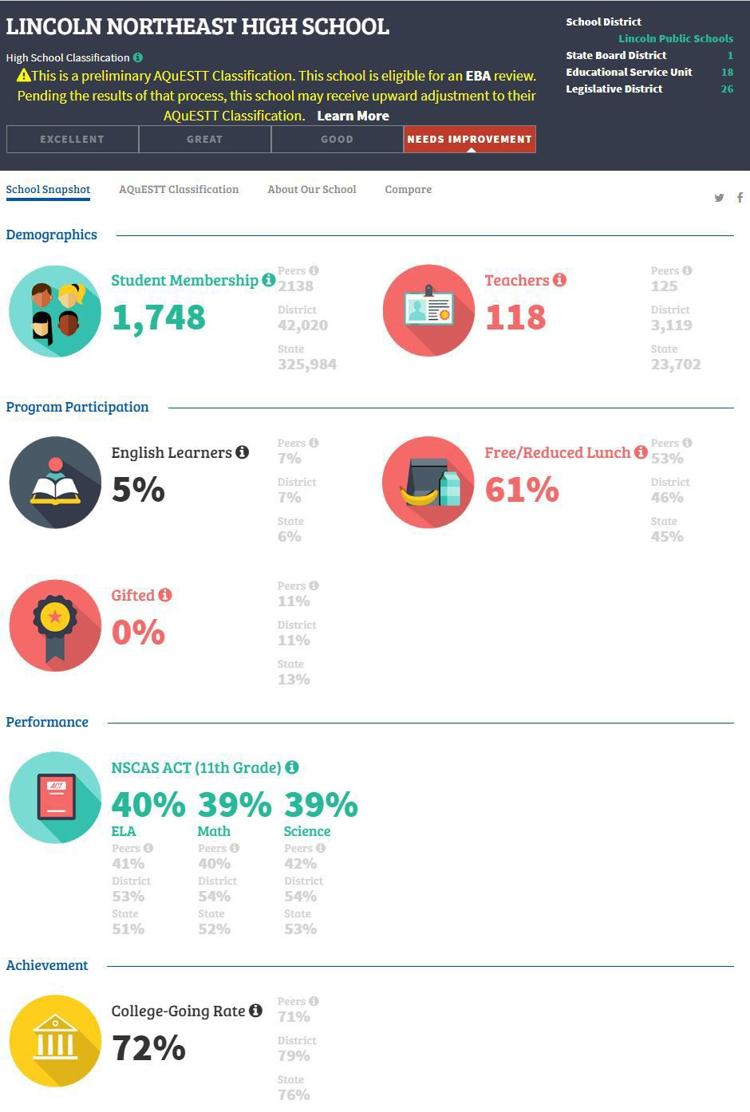 Southeast
Southwest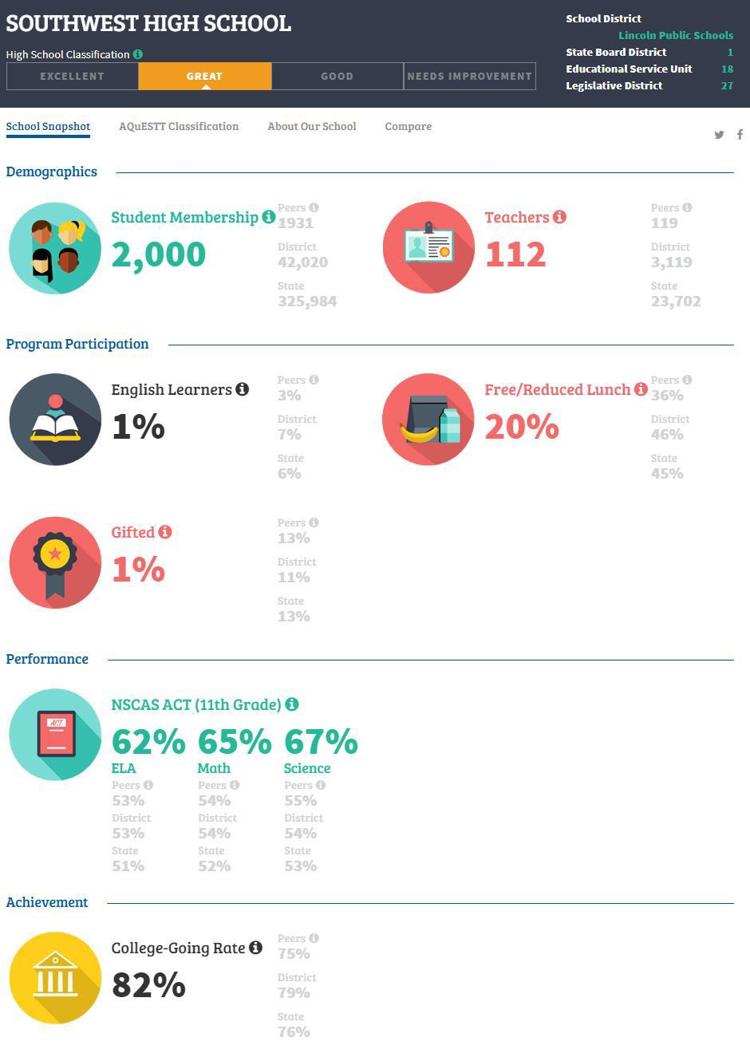 State of Nebraska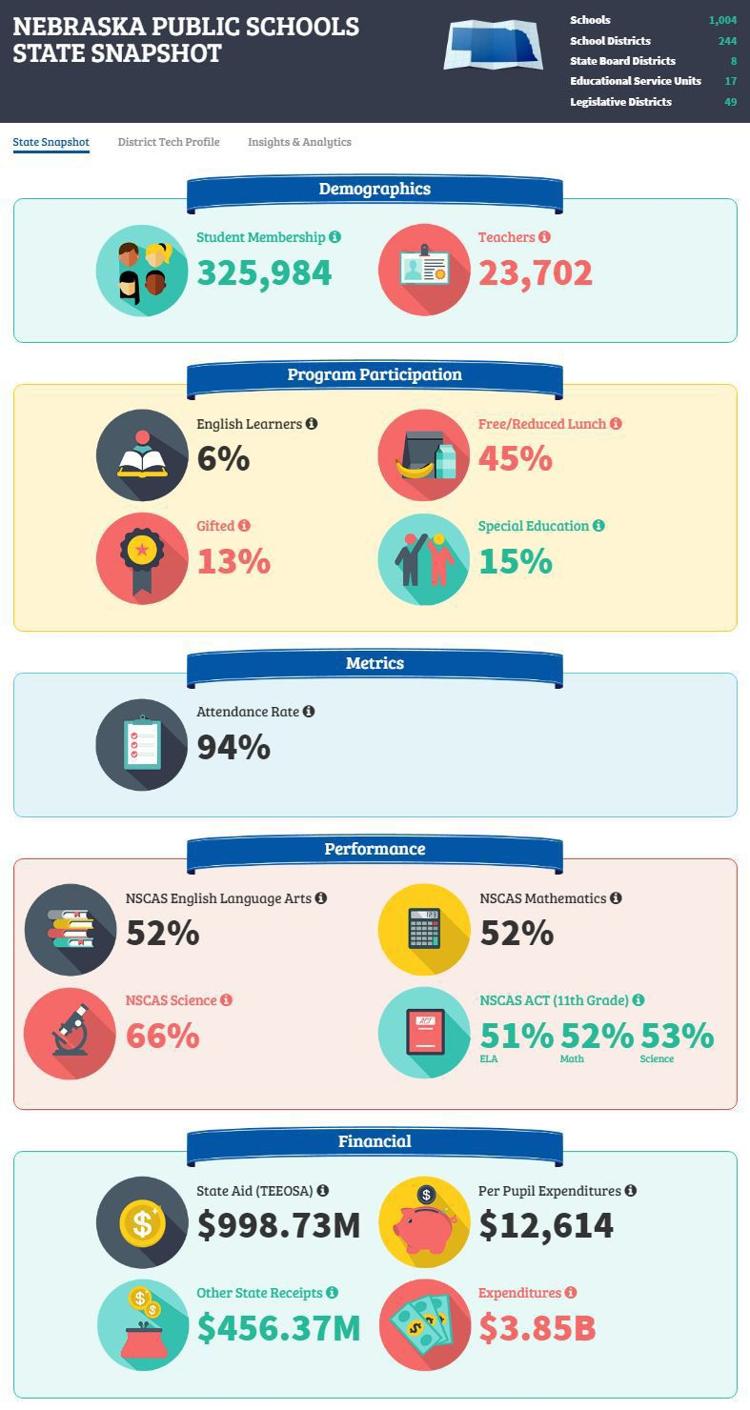 Be the first to know
Get local news delivered to your inbox!