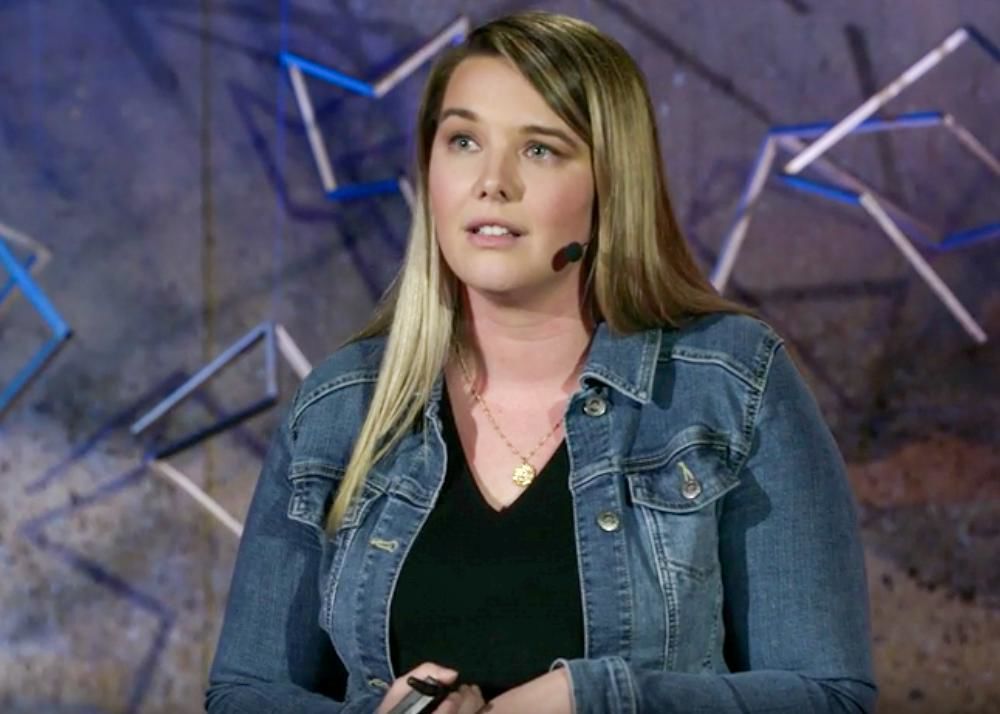 Welcome to the classroom, Zoom.
Lincoln Public Schools teachers -- like other area schools -- have begun using the online videoconferencing site to connect with students, and district officials say they've put in safeguards to make sure there are no unwanted visitors.
Concerns about "zoombombing" -- hijacking a Zoom teleconference chat often with offensive, racist or pornographic images -- have skyrocketed along with the popularity of the teleconferencing site since schools have closed their doors, employees are working from home and people try to reconnect remotely.
More than 90,000 schools in 20 countries have begun using Zoom to help educate students remotely, according to a blog post from the company last week. Usage overall has ballooned from 10 million to 200 million between December and March.
In that time, zoombombers have interrupted everything from online classes and city meetings to support group gatherings and Sunday school. Zoombombers, according to PCMag, have been sharing Zoom meeting IDs and coordinating hacking attacks in online forums, as well as recording their attacks and sharing them on social media.
Last week, the FBI's Boston office issued a caution to educators, and Zoom has been adding safeguards.
Kirk Langer, LPS's chief technology officer, said many of those safeguards already existed, but they just weren't uniformly used.
"As a platform, Zoom isn't a problem; it's human behavior that is the problem," he said, and the same issues would arise on similar platforms offered by other companies such as Google and Microsoft.
Langer likened the situation to an apartment complex in a safe neighborhood, where everyone knows everyone else so folks don't use their deadbolts or the buzzer system for visitors. Then there's a terrible storm, and the landlord opens the complex to anyone needing refuge.
"If we continue to not lock our doors or pay attention to the buzzer, we may get stuff vandalized or stolen," he said.
LPS has begun using those deadbolts and buzzer systems, Langer said, which he said will provide the necessary safeguards.
"The context changed, so our behavior had to change," he said.
The primary deadbolt is using a waiting room feature, where the host of a meeting -- a teacher -- must invite students. Students put in the meeting ID and are sent to a waiting room, where teachers can check their identity before allowing them into the meeting, Langer said.
Other safeguards include not allowing students to record Zoom meetings, not allowing personal Zoom accounts on Google Classroom and not allowing students to host meetings or chat with each other outside a teacher-organized meeting. 
LPS has used Zoom for years, he said, and the organization-level account provides added protection, he said. All student Zoom meetings go through Google Classroom used by students on their Chromebooks. Teachers and other staff can be admitted to meetings without going to a waiting room first, but all non-staff members must go through the extra step.
It's like school buildings, Langer said, where staff members have ID badges that allow them to swipe locks to get inside. Everybody else has to go through the entrance monitors or wait for someone to open the door.
Teachers can also control who can operate the screen-sharing options, which allow users to share information on their computer screens, and LPS recommends it be only teachers.
Zoom has made both the waiting room and host-only screen-sharing features default settings, rather than features users must turn on when hosting a meeting.
Sydney Jensen, a Lincoln High English teacher named the state's Teacher of the Year last year, has been helping her colleagues learn how to use the teleconferencing site. She said some schools used Zoom more regularly than others.
"A majority of schools haven't leaned into Zoom until now," she said.
While Zoom itself is intuitive and labels functions in a way that makes sense, teachers in buildings that didn't use it regularly have jumped in to figure it out.
"It's also been a baptism by fire. We were thrown into this pretty quickly," she said.
There's been some concern among teachers, such as how to handle unruly students, Jensen said, since teachers can't use traditional discipline procedures, such as sending a student to the principal.
She started doing two-minute tutorials to help her colleagues, several of them starring her corgi, who played -- among other things -- an unruly student.
"The collateral we have is relationships," Jensen said. "We're having to lean heavily into our relationships with students so that they won't make those poor choices."
Also important, she said, is setting expectations. At Lincoln High, they've asked kids to sit at a table, wear school clothes, and have tried to work around the challenges students face such as crowded living situations or spotty internet coverage.
If students do or say something inappropriate, Zoom allows the teacher to remove the student or send them back to the waiting room, she said. Removing a student is permanent and requires extra steps to readmit them.
Jensen said she hasn't had any issues like that, but if it happens, she plans to put the student back in the waiting room and have a conversation with them about what is and isn't appropriate -- kind of like taking students into the hallway when there's a problem.
Teachers have, by and large, scaled the Zoom learning curve and are now using it to problem-solve other technology problems, she said.
"I think it speaks to the nature of teachers. Where there's a will, there's a way. So everyone has risen to the occasion."
Concerned about COVID-19?
Sign up now to get the most recent coronavirus headlines and other important local and national news sent to your email inbox daily.