A longtime Nebraska Board of Education incumbent representing Southeast Nebraska's District 5 faces a conservative challenger who first considered running during a state board debate over bathroom use by transgender students.
Maris Bentley, a retired educator who lives in Plattsmouth, is challenging Patricia Timm, 71, of Beatrice, also a retired educator who served on the Beatrice School Board until she was appointed to the state board of education in 2004. Timm has served twice as board president and is now vice president.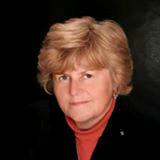 Bentley is a member of Nebraskans For Founders' Value, a group that opposed changes in Omaha Public Schools sex education curriculum, and says she supports local control, parental rights and small schools.
She was among those who opposed a draft statement on civic readiness that was put on hold. Opponents said the definition contained politically charged language and not enough emphasis on instilling patriotism.
"That's what we've always been striving to teach our young people, and I don't think we want to go away from that," Bentley said. "I think that is important and maybe that's part of what we are lacking now."
Timm said she sees a need for balance, and civic readiness is broader than one issue.
"I think it's how you're involved in your community, how you're involved in your workplace, if you do community activities," she said. "We've got kids that are putting clothing banks and food banks in their high schools. That's pretty civic to me."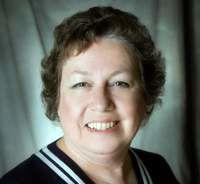 What first got Bentley thinking about running, she said, was a debate over the Obama administration's Title IX guidelines in 2016, which said schools that receive federal funding must allow transgender students to use the bathroom that fits their gender expression.
A state board of education resolution declaring the guidance as federal overreach and encouraging local districts to decide whether to follow it failed on a tie vote, as did a motion to delay the vote for further review.
Timm voted against the resolution and for delaying it for further review.
"That's what prompted me to run in many ways," said Bentley, 62. "I was disheartened by what I saw with the board. The resolution before the board was pretty benign."
Patrick McPherson — the Omaha board member who introduced the resolution — is the only other board member who faces a contested election.
McPherson — a Republican who came under fire and numerous calls for his resignation in 2015 for racist posts on a blog he founded and co-edited — will face Democrat Deborah Neary in the District 8 race. District 8 covers much of Douglas County and Omaha. Neary is executive director of the Midlands Mentoring Partnership.
McPherson ignored calls to resign three years ago, saying he didn't write the posts on the now-defunct blog and resigning would be admitting he was racist, which he is not. In the ensuing three years, he's become a conservative voice on the board.
The candidates in the District 6 and 7 seats are uncontested.
Incumbent Maureen Nickels of Chapman, a Democrat, is running for re-election to the District 6 seat in east-central Nebraska. Robin Stevens of Gothenburg, a Republican who recently retired as superintendent of Schuyler Community Schools, is running for the District 7 seat in western Nebraska. Board member Molly O'Holleran is not running for re-election.
Timm and Bentley both are Republicans in the officially nonpartisan race who said they want to serve to ensure Nebraska students receive a quality education.
Timm said that's why she served 16 years on the Beatrice School Board and is running for her fourth term on the state education board. 
"I really want to advocate for good education," she said.
Timm grew up in Callaway in central Nebraska and earned her bachelor's in education from Kearney State College. She taught kindergarten, then ran the art program in Friend before running for public office.
Bentley, who grew up in Sumner about 30 miles northwest of Kearney, earned her bachelor's degree from Kearney State College and a master's degree in counseling from what had become the University of Nebraska at Kearney.
Her first job was in a one-room school in Custer County, and she's taught in several other rural districts. She worked for a time in medical and psychiatric hospitals in Kearney, she said, then ran a youth substance abuse prevention program.
"I received an excellent education myself and I'm just committed to making sure Nebraska's young people receive a quality education."
Timm said she's most proud of the board's work on state assessment and accountability and how it's evolved.
"We're getting to a system that looks at the whole child and the whole system of what's going on, not just test scores," she said.
The state's system gauges school performance on test scores, improvement in those scores, graduation rates and other factors. It intervenes in three of the lowest-performing schools to help them improve.
Timm said she's also been an advocate for early childhood education and is proud of the voluntary rating system the department created for the preschool programs.
Early childhood programs, as well as advanced placement courses and apprenticeship programs with local businesses, are also factors that should be considered when looking at school districts' performance, she said.
Bentley said approving educational standards is one of the board's most important jobs and suggested parents should be involved in writing standards, such as the upcoming revisions to the state's social studies standards.
Timm said she supports the Department of Education's focus this year on equity issues in education.
Bentley said school funding is an equity issue, especially for rural schools.
Be the first to know
Get local news delivered to your inbox!