Kooser Elementary School librarian Betsy Thomas' daily videos — complete with T-Rex costumes, flour-tossing cooking sessions and reading to chickens — landed her on NBC's "Today" show Monday morning.
The segment, which included an interview with host Hoda Kotb and a surprise gathering of students outside her home dressed up in costumes based on the books she's read to them, was part of a series of segments the morning show has done to honor teachers during Teacher Appreciation Week.
"I had no idea," Thomas said of the drive-by parade, which ended up being mostly kids standing in the yard or waving from their cars, since the librarian lives on a cul-de-sac. "I was just completely surprised and I was crying. I was kind of a mess — it was really cool."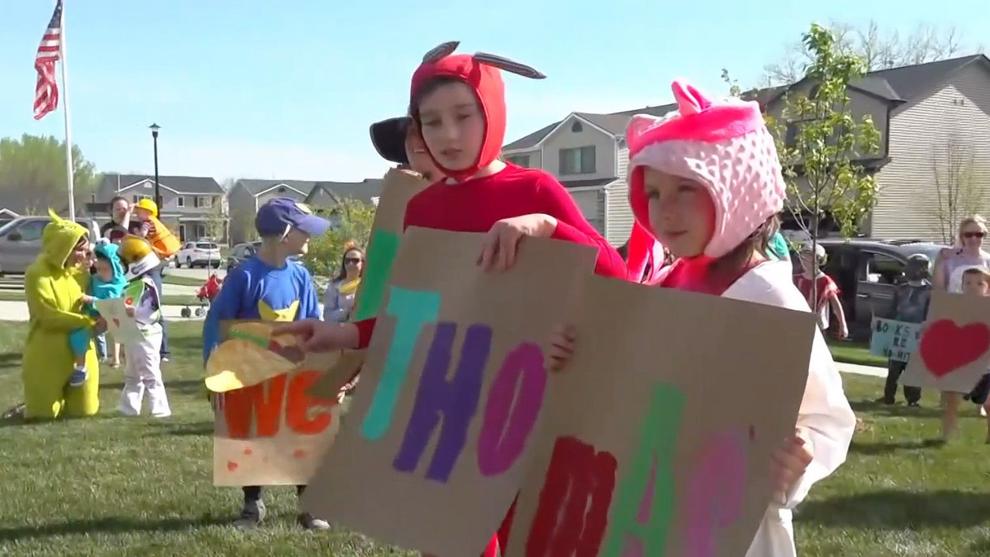 She did know she would be on the show after getting a call from her principal, Ann Jablonski, on Wednesday at about 10 p.m., after Jablonski had done an interview about Thomas for the show.
The next day, Thomas got a call from a "Today" producer, who wanted to schedule a video interview — then do it right that minute, messy house and all.
Later, she did another interview with Kotb, whom she used to love to watch co-host the show with Kathie Lee Gifford when the two often had a glass of wine during the show.
"I kind of wanted to have a glass of wine with Hoda," she said.
What she didn't know was that producers had reached out to the school about organizing a drive-by parade. Since Lincoln Public Schools officials had told teachers they couldn't do such parades, a parent organized it.
The show's producers interviewed families and filmed students making costumes and signs and talking about the videos, which Thomas began making to keep students reading and encourage them to do the daily learning challenges posted on the LPS library services website.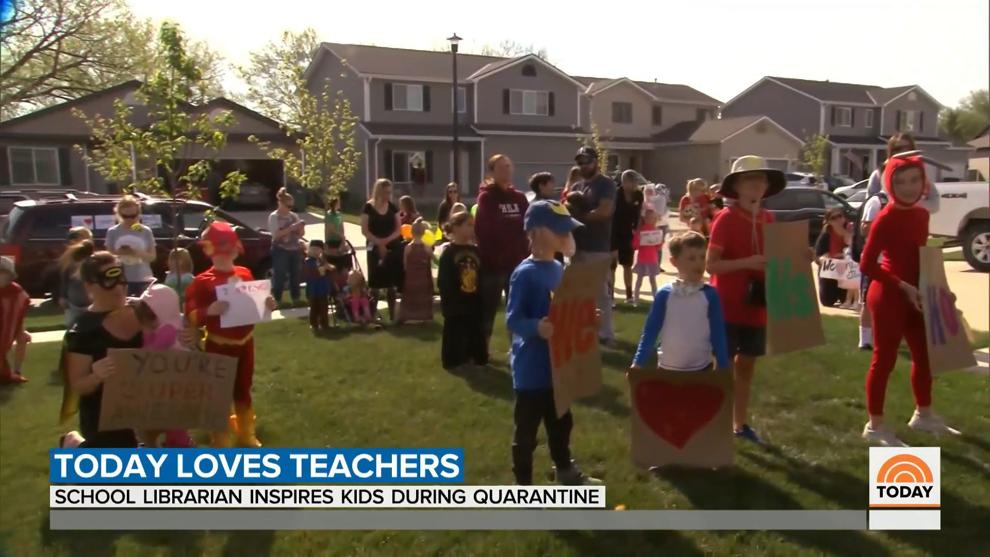 The "Today" producers enlisted the help of Thomas' husband to keep the parade a secret and when she opened her door to find a yard and street full of cars, parents and students, she burst into tears.
The story choked up "Today" co-host Craig Melvin, and a producer told Thomas she'd gotten Kotb crying as well.
The show donated 40 costumes to Thomas and a $1,000 gift card to a costume shop.
On top of her "Today" show appearance, Thomas' work earned her a special Box Tops for Education award, which will include a live Instagram chat with Chance the Rapper during a special award show, the "Twilight Awards," on Friday at 7 p.m.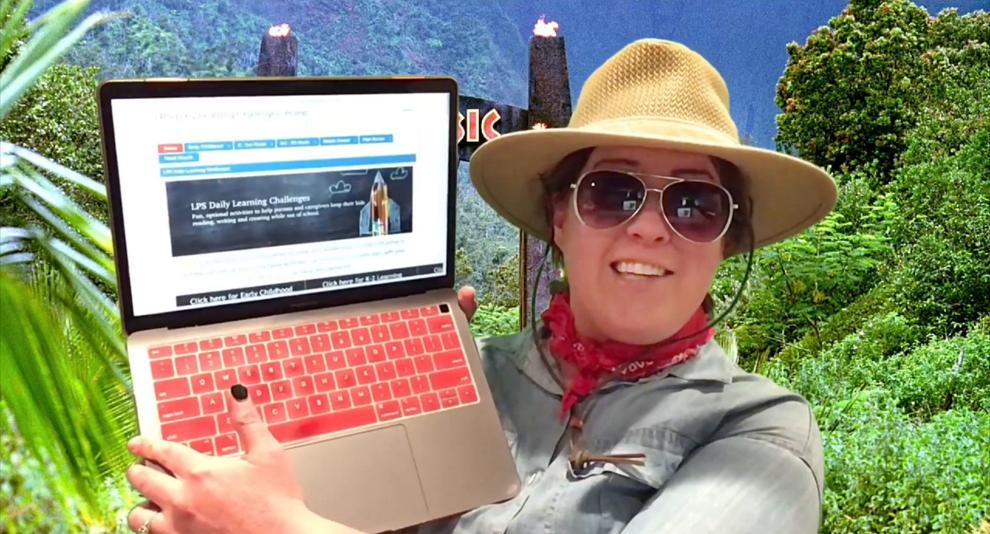 Thomas said she's floored by the attention, flattered and a little embarrassed, since she's doing her job and looking for ways to add value to the work all teachers are doing.
"I just hope people realize that even though this is a difficult time for everybody, you just have to find the positive in every day and make the best out of it," she said. "If you let it get you down, that's when it wins."
Photos: Lincoln during the pandemic