It's up to the Lincoln Board of Education and the community -- not consultants -- to ultimately choose Lincoln Public Schools' next superintendent, officials said this week amid concerns over the search firm hired to assist the district.
Those concerns center around Illinois-based search firm Hazard, Young, Attea & Associates (HYA) -- which the board hired last week -- and its ties to a school district in Virginia mired in controversy and searches in large urban districts.
After the hiring, concerns from parents and district patrons quickly arose on social media over HYA's ties to districts like Loudoun County Public Schools in Virginia, where Superintendent Scott Ziegler is under fire for his handling of sexual assault cases and where one school board member resigned amid pressure from a conservative parent group.
The school system hired HYA to lead its search earlier this year that culminated in the hiring of Ziegler, who was then serving in an interim capacity.
The uproar spilled over to Tuesday's night LPS school board meeting, where parents and patrons noted their concerns about hiring a school district tied to Loudoun County and large urban districts -- such as Portland, Denver and Atlanta -- where HYA has also led searches.
Those places "don't have the same value set that I would say that we do here in Nebraska," said Julie Sheldon, a grandmother of an LPS student, while another speaker likened Loudoun County to a "dumpster fire."
In a Facebook post last week, Board Vice President Don Mayhew attempted to assuage these concerns and dispel what he called "misinformation" circulating on social media.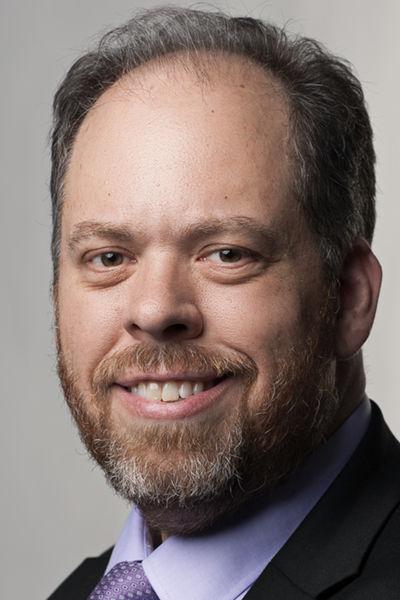 "This problem with this concern is that search firms don't choose superintendents," Mayhew wrote. "School boards do. The search firm's job is to bring us candidates. It's our job to pick the right one.
"Unhappy with superintendents in Virginia or Oregon? That's on the local boards that picked them."
Mayhew added that HYA does not select the characteristics the district is looking for in its next superintendent -- the board, along with the public, define those traits.
"So any superintendents (search firms) have placed in the past, it's not the values of the firm that is being represented; it's the values of the local boards," said Mayhew on Wednesday, adding that "Lincoln is not Loudoun County."
The post's author, Michelle Clifford, who is a teacher in the district, questioned HYA's track record, citing problematic searches including one in Nashville where a candidate who had abruptly resigned from a previous post was named a finalist. HYA also helped lead a search in Minneapolis, the author wrote, where the school board ended negotiations with its presumptive pick after the candidate failed to disclose allegation abuses at his prior district.
Clifford also criticized the fact that search firms are composed of former executives, citing a study that shows 44% of superintendent search firm consultants had been a superintendent themselves.
Mayhew said the post seemed to erroneously imply that search firms ultimately hire superintendents and noted that the district vets each candidate "but it can be difficult to find some things if the candidate isn't honest."
"I don't think any reasonable person expects a hire to be 100% perfect."
He also said that search firms employ dozens or even hundreds of employees and consultants and that teams that work with each district differ. The fact that superintendents current and past work as search firm consultants comes down to knowing how to run a district, he said.
"I think some folks are penalizing others for having experience," Mayhew said.
Joel himself said he has received emails about the search process and addressed concerns during Tuesday's board meeting, calling HYA one of about five very reputable national firms that conducts searches all over the country.
"The notion that they would have any influence on who is going to be selected is misguided," he said. "The decision to select the next superintendent rests solely in Nebraska with the (Lincoln) Board of Education."
Board President Connie Duncan said the boards in other districts are ultimately responsible for their superintendent searches and said it's simply not possible to know every detail about how other districts came to those decisions because of privacy rules surrounding those searches.
Duncan also stressed that the community will have a seat at the table throughout the search process.
"At the end of the day, I want the community to understand that it's a community process where everyone is giving input," she said. "We're going to hire the best candidate with the community's help."
Board member Kathy Danek, who is facilitating the search process for the board, said there will be a number of opportunities for the district to gather key stakeholder input, including an online survey that will open later this month for the public to submit feedback.
HYA will then study that data using its own norm-based analytics system, Mayhew said, which was one of the firm's features that particularly impressed board members.
As in previous searches, the board also is planning public town halls in addition to interviews and focus groups with internal stakeholders -- such as focus programs and teachers -- to external groups such as the Lincoln Chamber of Commerce, LIBA and multicultural organizations.
Those will likely take place sometime next month before the board reviews applications and begins narrowing down the field later in the winter, Danek said. HYA will begin advertising the position and accepting applications this month.
In past searches, the district has fielded as many as 70 applications, and the board reviews each and every one, Danek said. HYA will then put forward a recommended shortlist, but Danek said it's ultimately up to the board who makes the cut. 
"The board runs the search," she said. "(Search firms) are an aid or an assistant to the board to get candidates."
The board has sometimes made several cuts before naming finalists, which it is required by state law to do. Finalists then go through extensive background checks and interviews with the board and public, Danek said, before a hire is made.
Finalists could be identified as soon as late February with a hire announced in March.