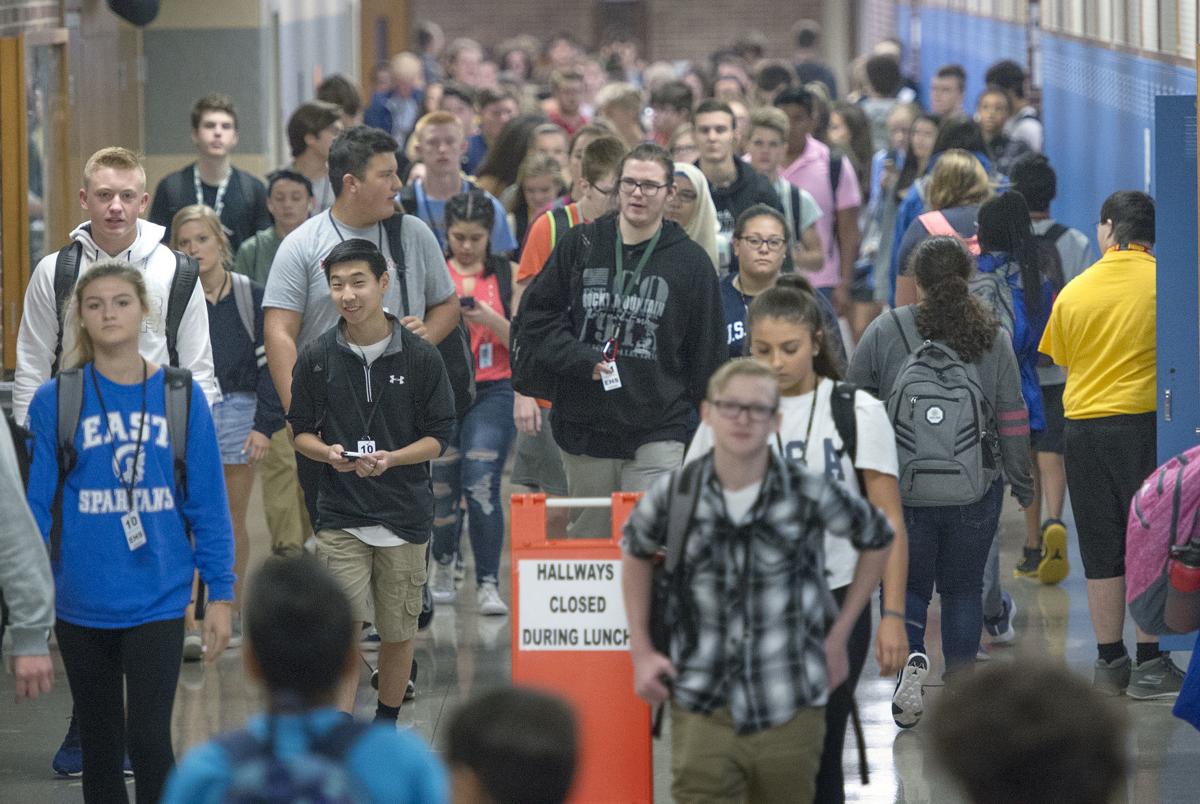 Lincoln Public Schools wants to hire The Clark Enersen Partners to design new high school buildings, work that would begin before the district has the bond money to construct them.
The contract would not exceed $450,000 and the company would continue to design the schools assuming voters approve a bond issue to build one large high school, or two smaller ones.
The school board's planning committee gave the district the go-ahead in April to send out a request for proposals, which district officials say is a cost-saving measure it used leading up to the past two bond issues.
The district got proposals from five companies.
Each company put together various teams of engineers and other specialists and LPS has worked with more than half of them, said Operations Director Scott Wieskamp.
All the companies submitted competitive proposals, he said. Clark Enersen's last project with LPS was Moore Middle School.
The board will vote on the contract at its June 25 meeting. The district is conducting a similar search for a company it could hire as construction manager of the high school project.
The idea of hiring the companies now is to get a head start on the design process so that if the community does pass a bond issue, the district could move forward more quickly and take advantage of an earlier construction season.
Doing so, according to Wieskamp, would allow the district to avoid an estimated 3% rise in construction costs if it waited a year to begin the work, saving between $2 million and $3 million. It also means the high school or schools could be opened sooner.
If a bond issue fails, the contract would cease and LPS would own whatever work was completed, which it could use in the future.
If the bond issue passes, Clark Enersen would be paid significantly more for its continued work.
If the board approves the initial contract, the Lincoln-based company will begin work on recommendations for what appears to be two high schools.
That's the preliminary recommendation of an advisory group comprised of nearly 100 community members and educators looking into the district's building needs. 
The two smaller high schools — in the northwest and southeast parts of the city —  would initially serve up to 1,000 students but would have core facilities large enough so the buildings could be expanded to house up to 2,000 students. The schools would initially cost a total of $135 million.
The advisory group is looking at the overall needs of the district, which are broader than just a high school. But the question of a high school is a central issue. The group will ultimately make recommendations to the school board on the next bond issue.