The second draft, officially unveiled Thursday, marked a significant departure, they say, from the first proposal, which featured lessons on gender identity and different family structures under the standards' human growth and development portion.
While some critics called those lessons age-inappropriate for children, LGBTQ advocates say they are key to making all students feel welcome and would cut down on instances of bullying, hate crimes and suicide.
"The second draft was really a departure from research, decades of research, and if that second draft continues, it will have a negative impact on the young people in Nebraska," said Jo Giles, executive director of Women's Fund of Omaha, a nonprofit that seeks to address gender-based inequities.
The revised standards, which if approved would not be mandatory for school districts to adopt, cut back on much of the references to sex education, while still retaining some elements related to puberty and sexual abuse prevention.
Other components left out include definitions of homophobia and transphobia, kindergarten lessons on different family structures and sixth-grade curriculum on the differences between cisgender, transgender, nonbinary and expansive gender.
"I think the (Nebraska Department of Education) is between a rock and a hard place," said Pat Tetreault, the director of the LGBTQA+ Center and Women's Center at the University of Nebraska-Lincoln, speaking as an individual. "They're trying to create a middle ground."
Tetreault said she understands those revisions attempt to find that golden ratio, but said they reflect the public's lack of accurate information about the LGTBQ communities.
"The revision is based on people's fears," she said. "We know there are same-sex couples, LGBTQA+ people. ... If you pretend those identities don't exist, you don't learn the reality about life as it is."
Tetrault said the revisions might be the only way for the state education department to move forward with its process, which is "a sad statement," she added.
Education Commissioner Matt Blomstedt said omissions of much of the gender-based content doesn't mean students should feel excluded or that those issues aren't important.
"We're always going to be talking to students about respect for others," he said. "That absolutely still matters."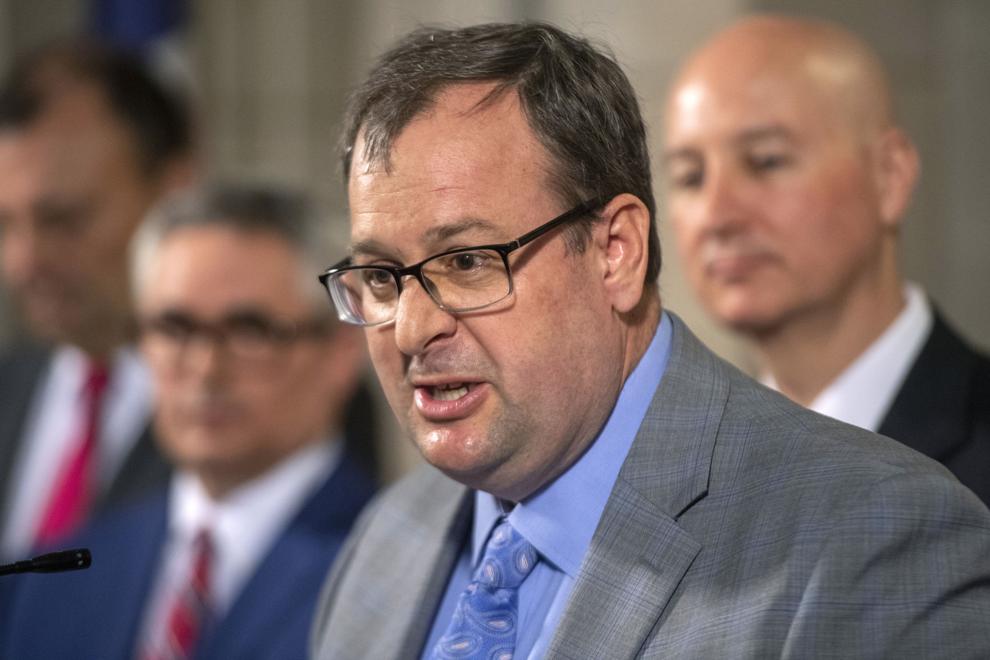 But he acknowledged that many of those topics were "problematic" and too explicit to many across the state, and he stressed that parents play a key role in educating their children. He also added that the standards are not meant to be prescriptive when it comes to curriculum.
That's up to the schools, Blomstedt said.
"When we write a standard, the intention is that our school curriculum experts are able to kind of look at the standard say, 'Here are the best ways,'" he said.
References to gender aren't totally omitted from the second draft. The standards' glossary defines gender identity, for example, as "internal deeply held thoughts and feelings about gender."
Under one section in the human growth and development portion, seventh graders would learn to "recognize that biological sex and gender identity may or may not differ," which some critics say is too vague.
The new draft "rightly acknowledges the fundamental role of parents and guardians as the first educator of their children," said Tom Venzor, executive director of the Nebraska Catholic Conference, in a statement. "However, issues remain in the new draft of these standards that must be addressed."
"While this new draft of the health education standards scraps many of the topics Nebraskans found objectionable, the standards still need improvement," the governor said in a statement. "Sex education and other controversial topics should be addressed at home. This responsibility should not be shouldered by teachers in schools."
Patsy Koch-Johns, who represents Lincoln on the state Board of Education, said she recognizes that some of the changes addressed many people's concerns.
"I'm sure that is pleasing to a lot of people to see a lot of (topics) gone," she said. "There are items I thought definitely needed to go ... but I would probably be advocating for putting some of the things back in."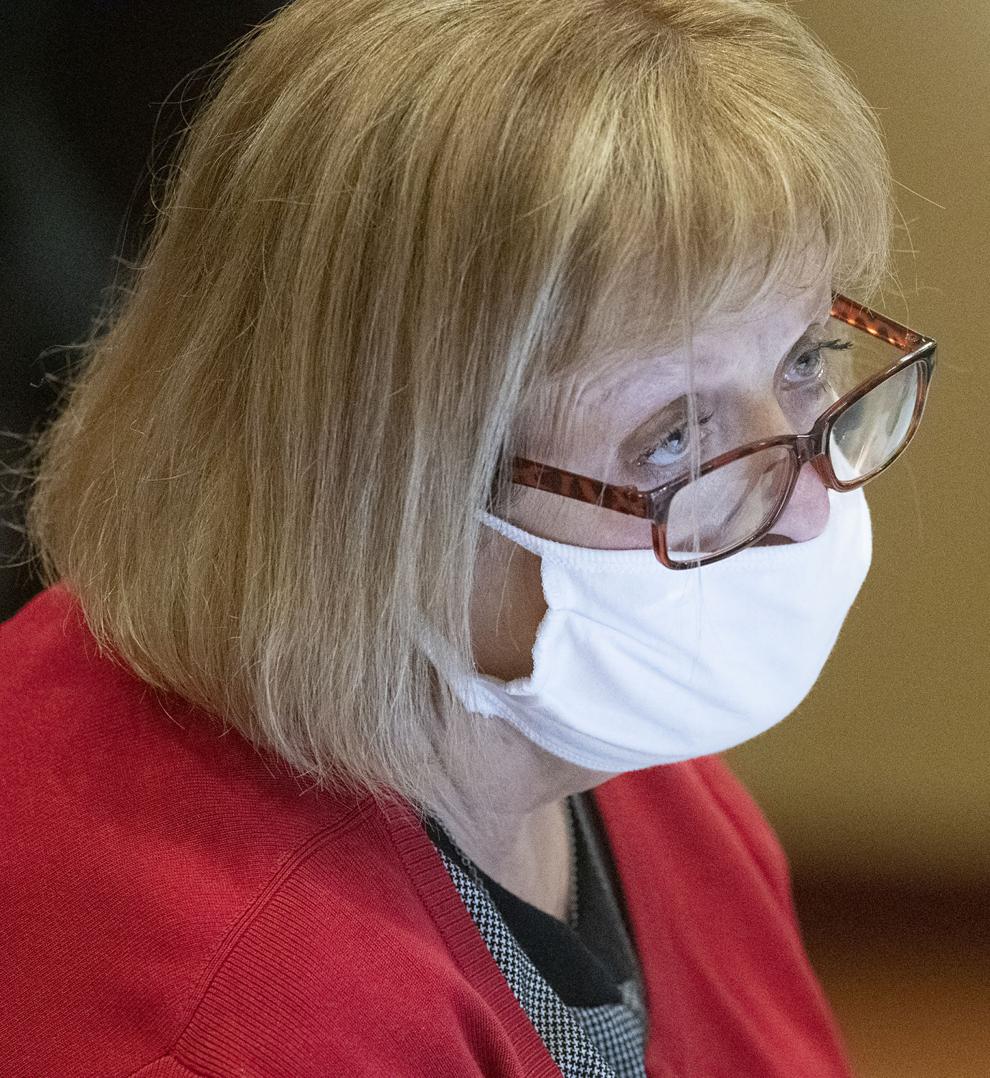 While declining to go into specifics at the moment, Koch-Johns said the board will review the standards at its next board meeting Aug. 6, which will include a public comment period.
At the local level, Lincoln Public Schools emphasized that there still is a lot of work left before the district can review their current health standards and see how they align to any recommendations from the state.
If the state does hand down any recommendations, the Lincoln Board of Education would have the choice of adopting full or partial state health curriculum standards or making no changes at all.
The Lincoln board adopted health curriculum in 2012, which officials say has been well received by parents and staff. LPS also stressed that parents will always be able to opt their children out of health education curriculum they find objectionable. 
There is no hard timeline for approval, Blomstedt said, but said it could take place as early as October.
This is the first time the state education department has attempted to formalize health education standards, which it is not required to do. The process started last August at the board level, with a writing team creating a first draft that was released in March. A writing team then took public comments it received before crafting the current draft.
Board members were not involved in writing the standards.
The draft also covers other areas, including nutrition and physical activity; substance abuse prevention; social, emotional and mental health; disease prevention; and consumer and environmental health,
Some, including local school boards across the state, simply called for the sex-education portion to be scrapped. But Blomstedt said provisions, such as lessons on sexual abuse prevention, remain crucial to student well-being.
"There's always going to be a little bit of tension over those kinds of issues," he said. "There are certainly still going to be folks that just say, 'Just scrap standards.' Well, I might have people say that about math, too. It's our responsibility to provide some of that leadership and we'll continue to do that."