A federal lawsuit details several instances of rape and sexual harassment perpetrated against University of Nebraska-Lincoln students -- including a former Husker volleyball player -- by members of the football team since 2015.
The complaint, filed against the NCAA in U.S. District Court in Michigan on behalf of students at UNL and Michigan State University, also accuses Husker Athletics employees of pushing a student-athlete to use social media to denounce false rumors that she was pregnant.
In each case, the 70-page lawsuit alleges, UNL failed to act in a timely manner, or handled the women's reports with indifference, because male student-athletes on Husker sports teams were involved.
"UNL has fostered a culture in which female victims are discouraged from reporting sexual assaults, sexual harassment, stalking, and other forms of general discrimination when those acts are perpetrated by male student-athletes in order to protect UNL, the male athletics program, male student-athletes, and the NCAA, at the expense of female victims," the lawsuit states.
Unlike other recent Title IX lawsuits filed against the university for acting indifferently to reports of rape or sexual harassment, the lawsuit filed by current and former students says the NCAA failed to hold its members accountable to a campus sexual violence policy it adopted in 2017.
Capri Davis, a former Husker volleyball player who left the program in December and is named as one of the plaintiffs in the suit, said she and another unnamed female student-athlete were groped without consent by two members of the Husker football team in the spring of 2019.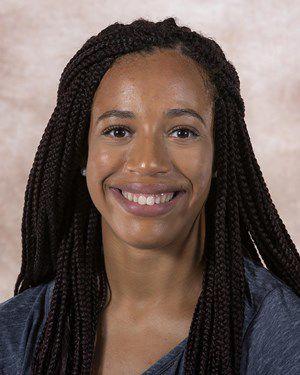 The unidentified female student-athlete also reported being raped by one of those football players and another Husker student-athlete in August 2018, an incident she said she did not report because she "wanted to try to forget what had happened and move on."
The women reported the incident to UNL's Office of Institutional Equity and Compliance, the office responsible for investigating instances of sexual misconduct and harassment under Title IX, but the lawsuit states no investigation was initiated as is required by law.
Davis later told an instructor at UNL about the alleged assaults, and the employee reported the incident to the Title IX office, but still no investigation was started.
They went to the office a third time in August 2019 after learning the two football players -- both are unnamed in the lawsuit -- had been accused of rape by another UNL student. An investigation was launched at that point, according to the suit, which led to the football players confronting the women at a Halloween party later that fall.
Meanwhile, Davis, who had played in nine matches, took an indefinite medical leave of absence from the volleyball team after she "became overcome with depression and anxiety."
"Soon after Davis withdrew from the volleyball team, a rumor started that Davis was pregnant and that a friend of hers who was a male student-athlete on the football team … was the father," the lawsuit alleges.
The false rumors were so widespread they became well-known at UNL and beyond, particularly among fans of both the Husker football and volleyball programs.
Davis was advised she should address the pregnancy rumors; the lawsuit states it wasn't clear whether the male student-athlete was also advised to make a statement.
On Nov. 4, Davis took to Twitter, where she posted: "thank you for the concerns for my health this season but just so we're clear, I will not be expecting ANYBODYS child any time soon ;)."
The lawsuit states Davis was not offered any accommodations from the university to shield her from the sexual harassment, leading her to become withdrawn, her grades to slip, and her health to suffer.
She transferred to the University of Texas in December.
Other allegations included in the lawsuit:
* One unnamed student, who reported being sexual assaulted by a Husker player, said she was reluctant to move forward with a Title IX investigation after learning the office sent another female student's confidential information to an involved student with the same first name but a different last name.
* Another former UNL student, Sheridan Thomas, reported being raped by a football player in 2015 to administrators and Title IX investigators, but said the office did not interview potential witnesses she provided and later found there had been no wrongdoing.
The lawsuit alleges UNL does not require students to go through comprehensive training on its Title IX policies and definitions, and leaves students at risk of not understanding their rights when asking the university to address instances of sexual violence.
Deb Fiddelke, UNL's chief communications officer, said the university received a copy of the lawsuit on Wednesday evening and could not comment on pending litigation.
The UNL women who brought the suit, represented by a pair of Lansing, Michigan, attorneys, also said the NCAA has been "fully aware of UNL acts and omissions regarding a failure to address gender discrimination on its campus, including sexual violence perpetrated by its male student-athletes."
The suit, which seeks a jury trial, asks for punitive damages against the NCAA for the psychological and emotional distress, embarrassment, humiliation, loss of education and educational opportunities and loss of past, present and future earnings.